Editor's note: It's a common sight to see customers abandoning carts before hitting the "buy now" button. However, this doesn't mean they are gone forever. This is where email plugins come into picture. Not only do they help you communicate with your customers, you can even bring them back to complete the purchase. Read this post to know what are some options you can consider. For best guidance though, it's better to take help of professional Magento plugin development services.
An ecommerce tool or platform is only as good as the revenue it helps generate.
You can spend all of the money in the world on marketing campaigns, newsletter applications, or other tools to help get people to the checkout, but if they don't click the buy button, it's all for naught.
One word for this is cart abandonment.
That's when customers drop out of the conversion funnel immediately before the last stage when the purchase is made.
According to one study, the average cart abandonment rate is 69 percent.
High shipping fees account for about 60 percent of abandoned carts, along with overly complex user interfaces and difficult checkout experiences.
However, the simple step of setting up an automated cart abandonment email and coupling it with a free shipping offer has been shown to recover more than 20 percent of abandoned carts.
What is Magento 2?
Magento is an open source e-commerce platform used by companies the world over.
The software was originally developed by U.S. company Varien and released in 2008.
The company was later bought by eBay and then sold off to Permira.
In 2015, Magento 2.0 was released.
The goal of the new iteration was to improve navigation, increase user engagement, and bolster conversion rates and revenue.
Related : Why Magento 2.0 Is Going To Boost Your Mobile Marketing
The new version brought with it features like reduced table locking, improved page caching, enterprise-grade scalability, new file structures, CSS pre-processing, improved performance, and a more structured code base, among others.
The point being that it is a very powerful tool that is trusted by many ecommerce professionals.
But a platform like Magento 2.0 is only useful if it helps you drive conversions, and even something as powerful as Magento runs into the abandoned cart issue.
Fortunately, there are a number of resources you can use in conjunction with Magento to help mitigate those difficulties.
We're going to take a look at a few here: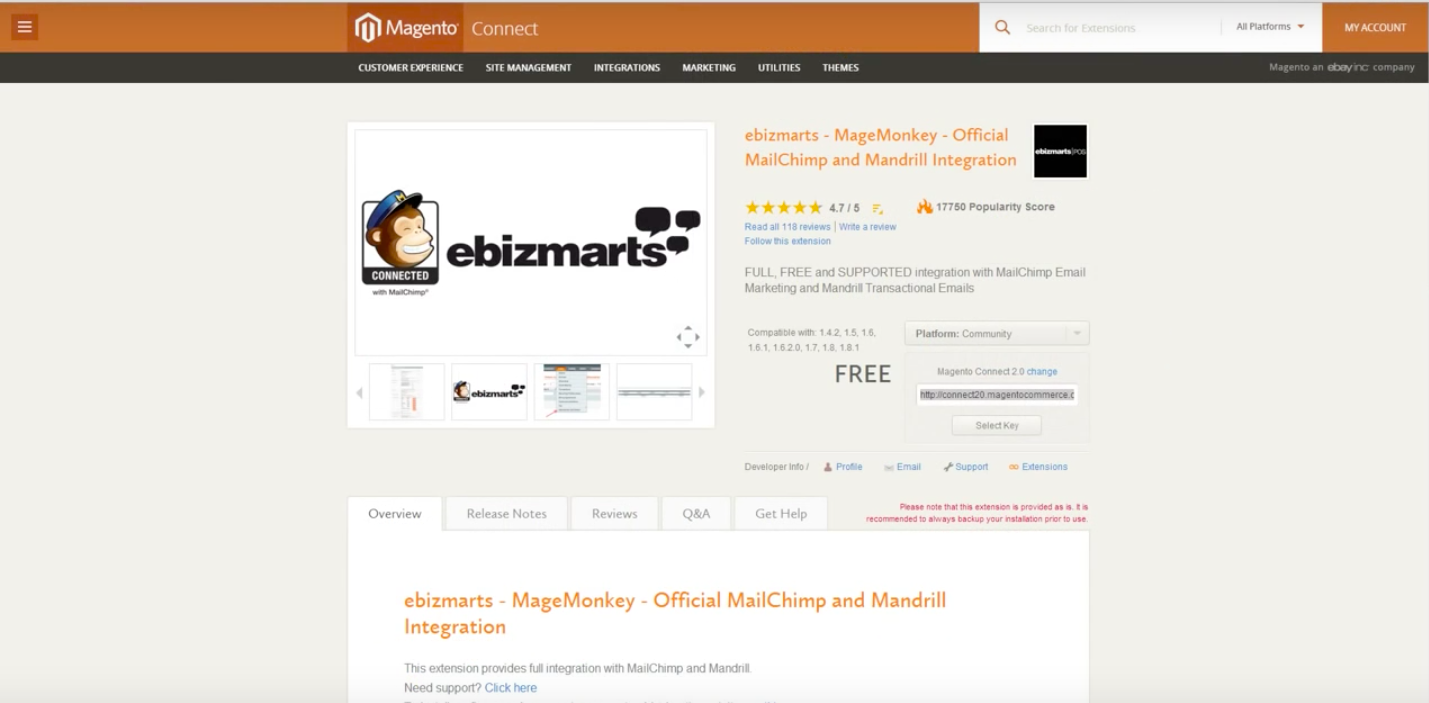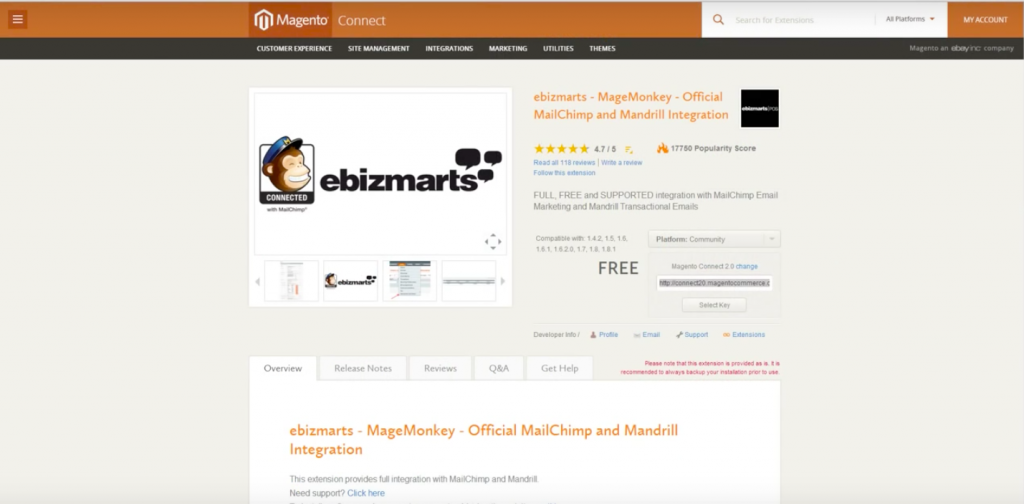 Developed by Ebizmarts, MageMonkey is an official Magento extension that can be implemented using MailChimp and Mandrill (MailChimp's proprietary SMTP service).
The biggest selling point for MageMonkey is its price tag – free.
With this version, you can send up to 12,000 emails each month as long as you have less than 2000 subscribers.
Beyond that, you can pay a small price.
The Mandrill integration makes it easy to send everything from auto-responders to email greetings and, yes, even abandoned cart reminder emails.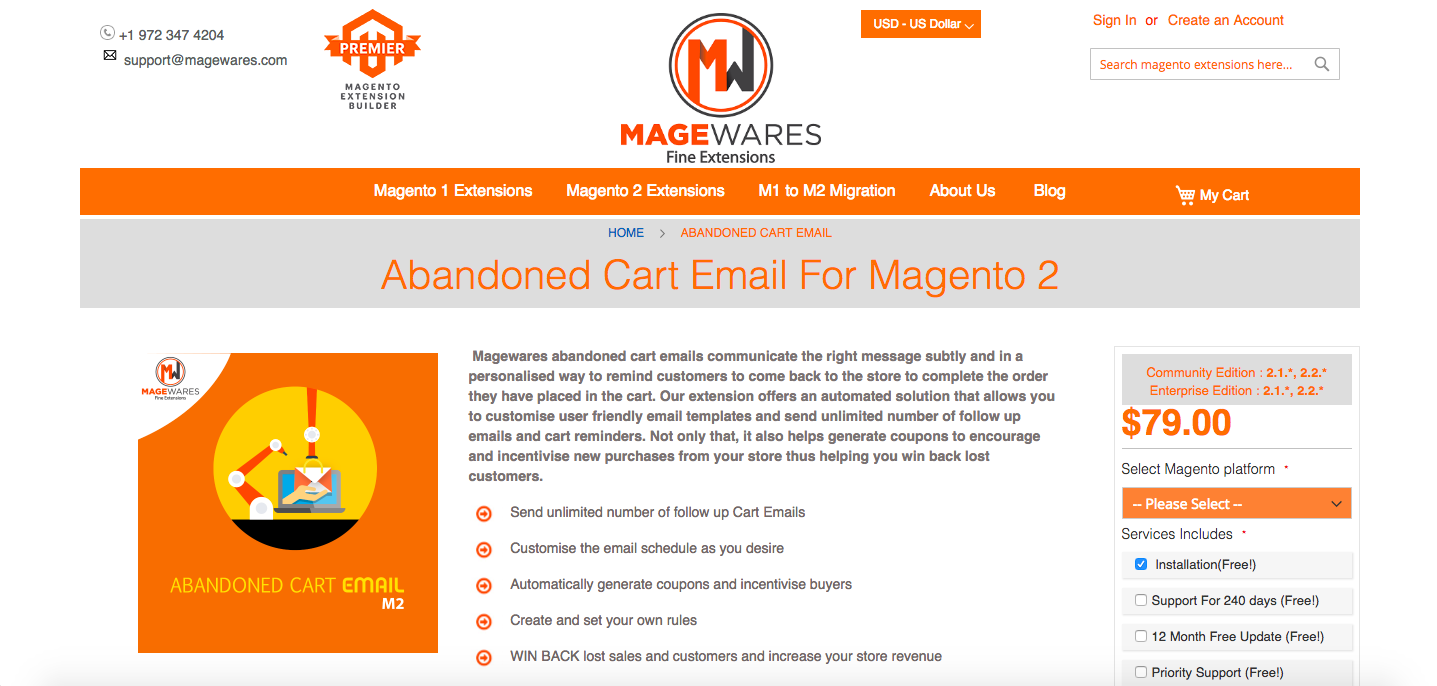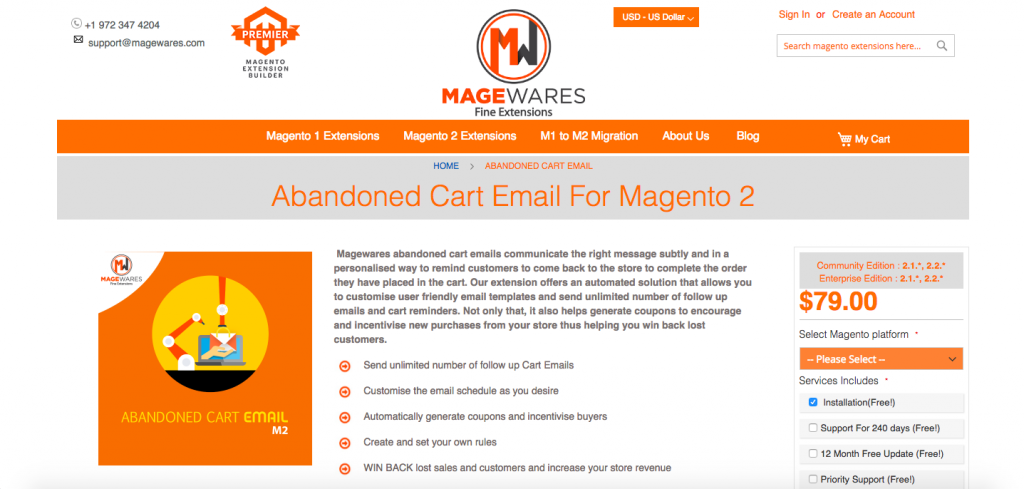 This Magento extension allows you to create user-friendly email templates, generate coupons, and send an unlimited number of follow up emails and cart reminders.
That's just to name a few of its features.
The setup with Mageware's plugin is a little more labor intensive than some of the others.
You also have to send emails from your own server, which can drive down deliverability over time.
The company also only offers 3 months of support for free, and after that, you'll have to shell out an extra $600 each month or $150 every 12 months to get technical support.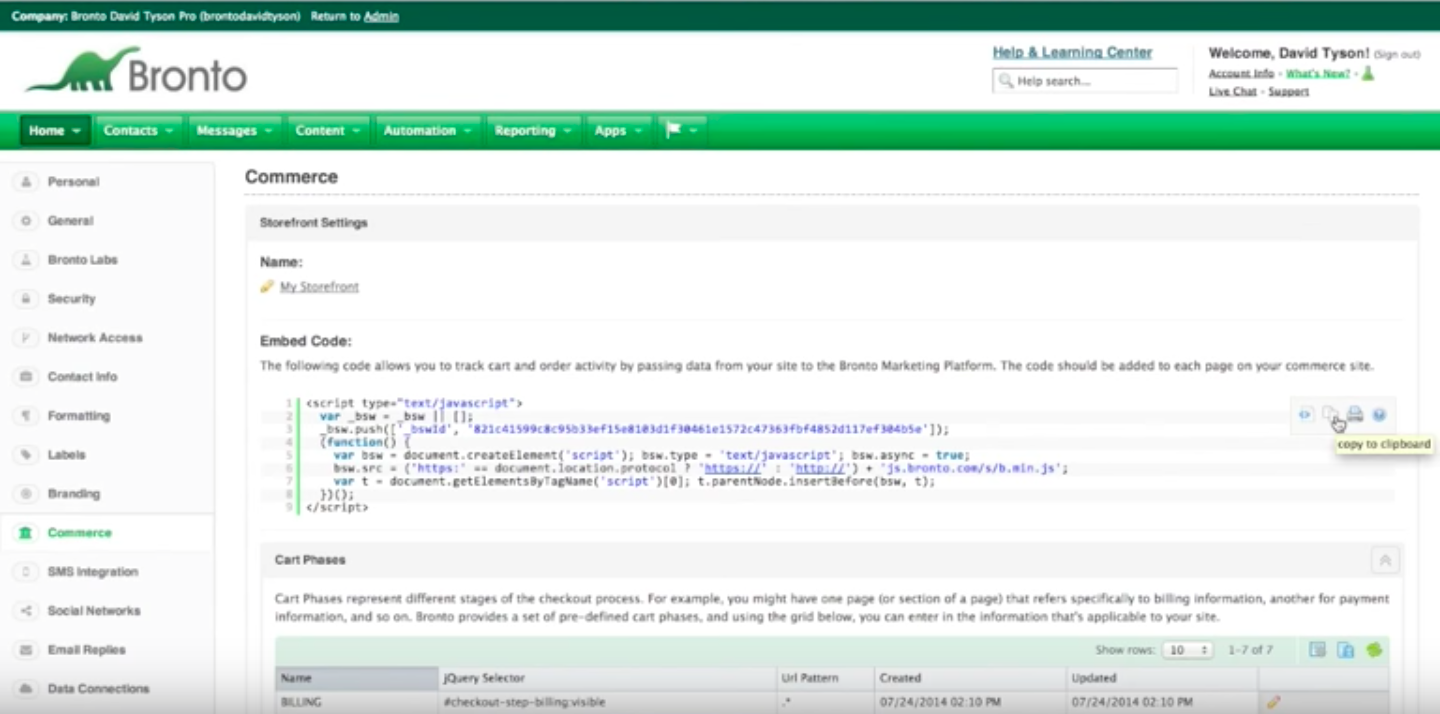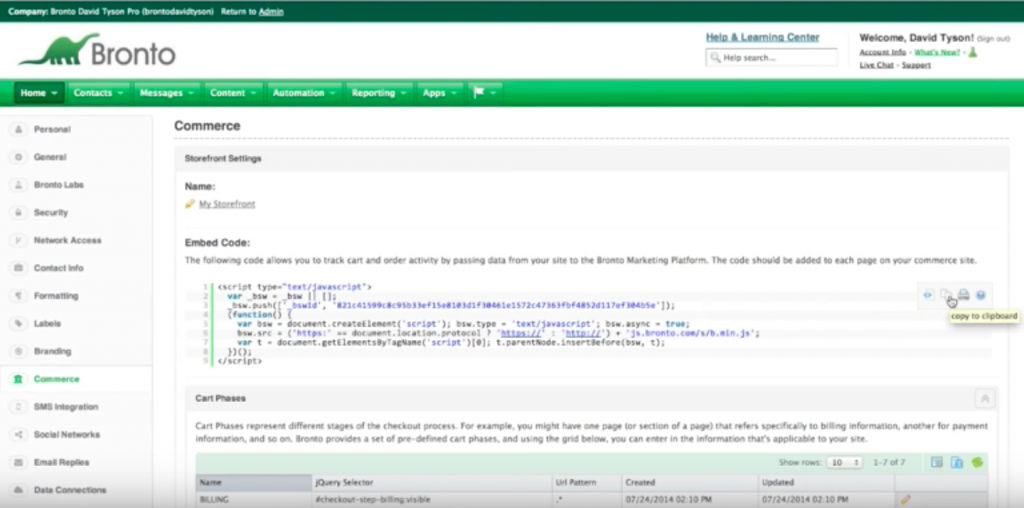 Bronto makes it easy to personalize how you communicate with your customers.
This is an excellent tool for ensuring your brand stays top of mind and helping you generate return customers.
Customers seem happy with how much Bronto helps boost their revenue and conversion rates.
Bronto largely achieves this by allowing you to create targeted campaigns based on data gleaned from customer info and past purchases.
It's drag and drop workflow also makes this extension easy to use.
You can also set product recommendations into your emails, wish list prompts, product review requests, in addition to the abandoned cart reminder emails.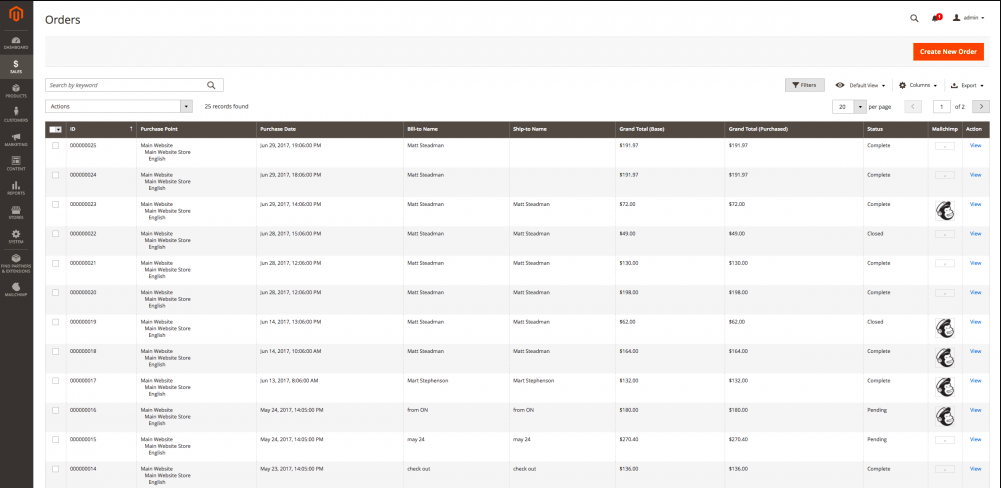 We would be remiss if we didn't include MailChimp on this list.
The company has made a name for itself in all things email list-related, and its abandoned cart feature as well as its ability to tie into Magento is no exception.
Among MailChimp Magento extension features are things like:
Ability to add product recommendations
Track your progress with viewable reports
Sync up your mailing list with purchase data
There are many more features, as well as the ability to send abandoned cart reminder emails.
The free plan allows ecommerce marketers to send 12,000 emails each month with fewer than 2,000 subscribers.
MailChimp Magento extension does however appear to suffer from the same poor customer service that plagues other sides of the company.
A handful of users have posted comments bemoaning the support structure, so we'll have to wait and see if MailChimp starts making an effort to address those complaints.
Related : Best Mailchimp Alternatives
This email marketing automation form is built to help users design, send, and track marketing emails.
The service offers A/B testing to help you track the effectiveness of your campaigns.
It allows you to create rewards and loyalty programs in order to drum up support and help bring back return customers.
Behavior segmentation allows you to create targeted campaigns.
And of course, the service cart abandonment workflows will help you bring back customers that slipped away.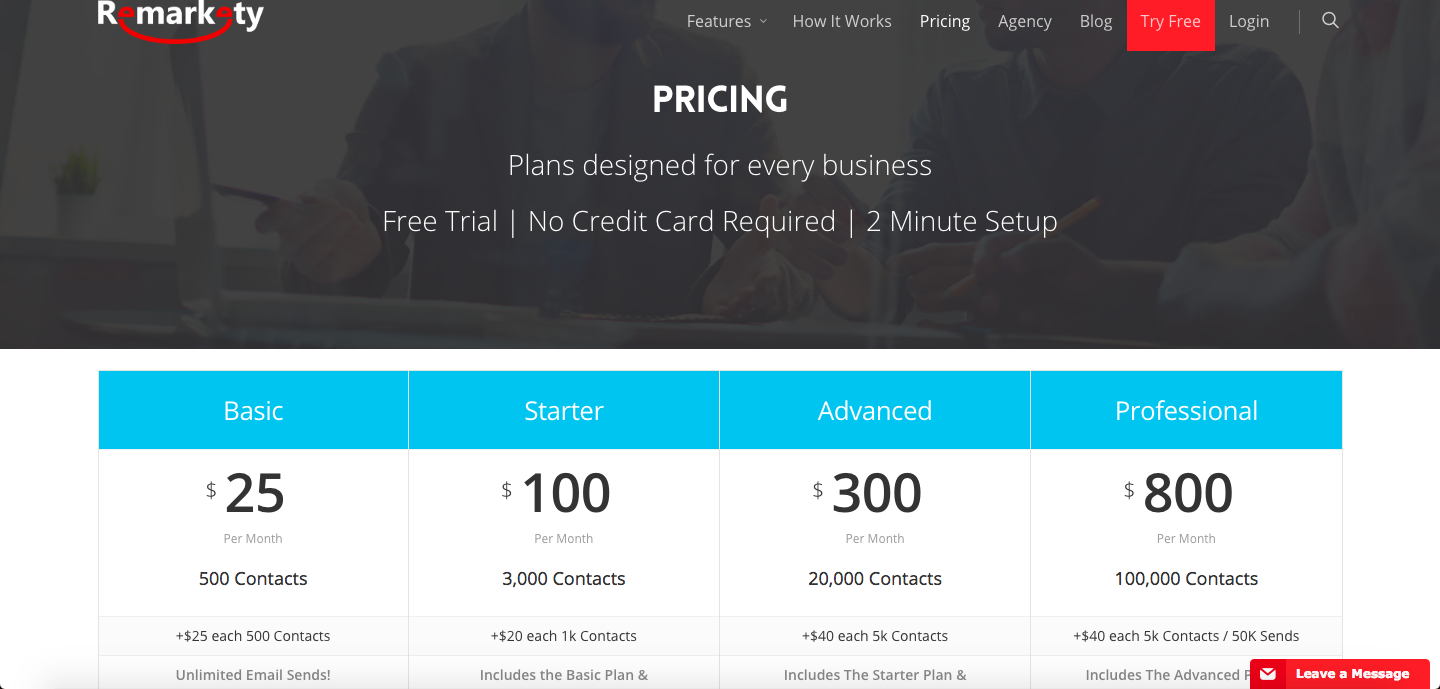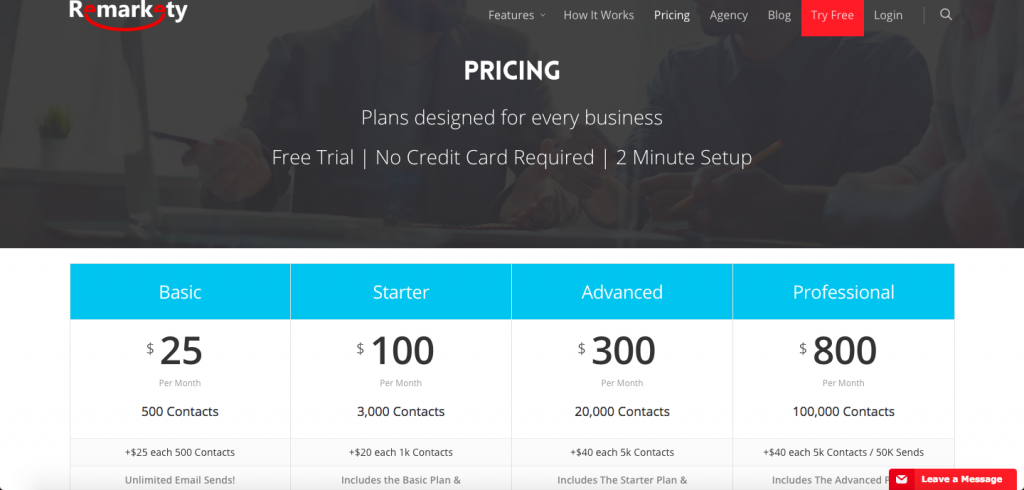 However, Remarkety comes up a little short thanks to the hefty price tag.
The company's general plan starts at $25 per month, but if you have a Magento store, you'll be shelling out at least $100 every month.
For each additional 1,000 subscribers, you'll be paying another $20 every month.
That means if you have 10,000 subscribers, you'll be shelling out around $240 per month.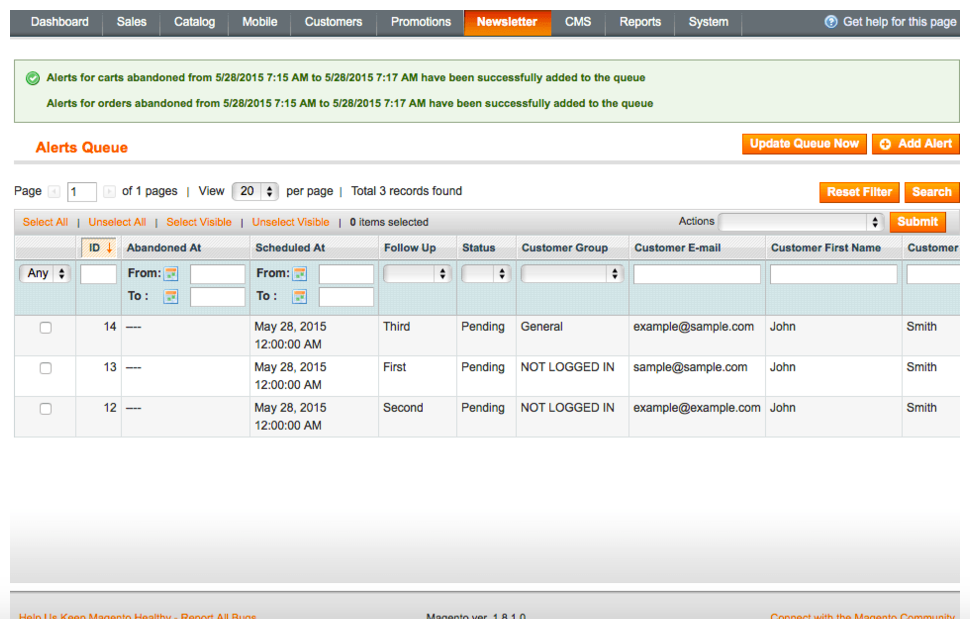 This extension from SeverTek allows businesses to send email reminders to any customer who abandoned their cart automatically.
Users only need to set up a cron job – schedule jobs or commands to run at fixed times, dates, or intervals.
In this case, you could send out emails to anyone who abandoned a cart periodically throughout the day.
The main drawback here is that in order for the person to receive the alert, they need to be logged into your site.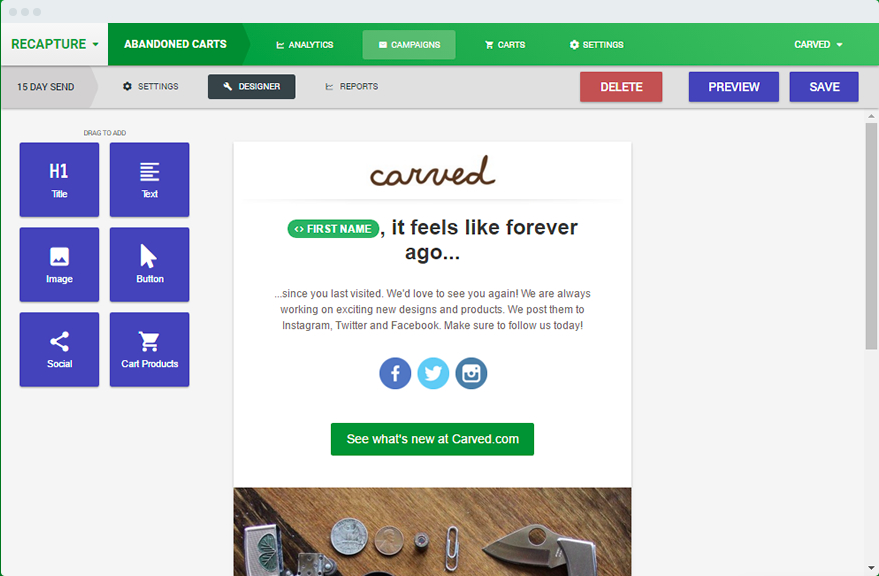 This extension, built by Recapture, is designed to be easy to use.
Where many of the other extensions on this list include multiple email marketing features, Recapture has opted to create something focused entirely on recovering users who have abandoned their carts.
This becomes even more apparent when you look at the features offered.
They offer a live shopping cart view, multiple language and multiple currency support, the ability to sync with MailChimp, and responsive emails.
Additionally, they provide analytics around the various abandoned cart-related actions to help you better refine your site.
Related : Actionable Tips To Improve Magento Checkout
These include things like recaptured revenue, abandoned cart rate, and most abandoned products.
However, given that this extension only offers cart recapture capabilities, the price tag is a little steep.
The cost starts at $49 for 2,000 emails each month. 10,000 emails per month will cost you $99.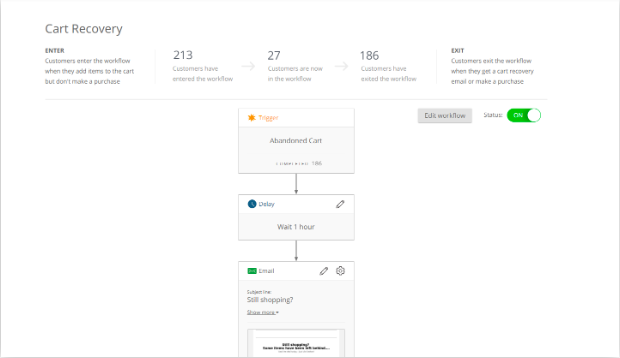 Omnisend's extension carries a number of features, but what makes it particularly poignant for this list is the inclusion of an unlimited amount of emails for abandoned cart workflow.
Other key features include the ability to track abandoned carts at any time, or track peak abandonments and important pages with its Live View website tracking.
You can also use predefined, prefilled cart abandonment templates, or create your own.
Its segmentation feature includes advanced filters, allowing you to target visitors and customers.
The company also claims you'll be able to capture more abandons thanks to its Browse Abandonment and Product Abandonment workflows.
And those are just for cart abandonments. The service also includes email marketing, welcome emails, website tracking, popups and signup forms, landing page, SMS/text messaging, and a host of others.
Certain features won't necessarily be available depending on the price plan the marketer chooses to use.
The Magento 2 Follow Up Extension was developed by Land of Coder to provide a number of different functions to help bolster conversion rates and convert sales.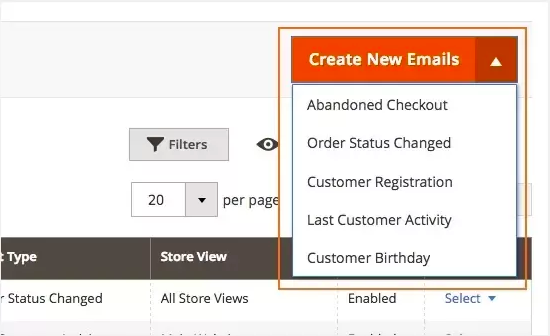 The tool allows you to generate and send various triggered emails based on customer activities and order status.
This means you can send emails to specific customers.
Imagine, one of your customers has a birthday – you can send them a personalized message, keeping you in their thoughts and cultivating a positive relationship that could very well lead to repeat business.
In addition to the Abandoned Cart emails, you can set up the application to respond to other events, including "order status changed," "customer registration," "last customer activity," and as we mentioned, the customer's own birthday.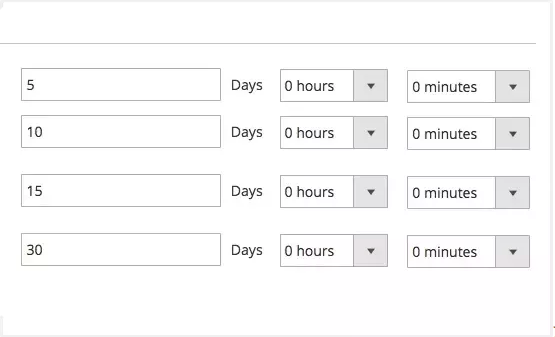 A number of these have pre-made templates to make your life easier. Other features include the ability to schedule SMS messages.
Conclusion
What's important to remember is that Magento 2 is a very powerful tool for ecommerce marketers.
If used properly, it can help drive your sales, boost your exposure, and drum up repeat business.
But you have to use it right!
Extensions like these are just the first step on the road to success, but the first step is often the most important.
Play around with the various options and find the one that works best for you.
If you're not satisfied, you can always switch to another one.
Like always, research is important.
So we would recommend you don't start out by paying for any of the items with higher price tags.
It's just not worth it if you're starting out.
If you've grown to the point where you can afford some of the bigger Magento extensions here, then you're already doing something right.
If not, it's just a matter of time.
And one way to help that is by turning those abandoned carts into sales and then into repeat customers.

Author: Sam Zaman
Sam loves to write on technology & related stuff. Ecommerce, mobile and internet marketing equally drive her interest. Likes gardening and experimenting with new recipes. An avid reader and absolutely mad @bout donuts :)