Editor's note: Magento is a great ecommerce platform. If you are looking to build an online store using Magento, there are some Magento extensions that you can use to make your life easier. In this post, Martin talks about what each extension does, how much it costs and who may find it helpful. If you're looking for a Magento Development company, then look no further. EbizON offers the best Magento services that will get your business to where it needs to be in order to compete with other companies out there.
Most of the time, the core functionality of Magento is not enough to run your ecommerce business successfully.
In order to increase your conversion rate, sales and deliver a better experience to your visitors, you need additional features that you can get. Thanks to the extensions available on the Magento Extension Marketplace.
In this post, we have gathered what we believe to be 16 of the most valuable apps on the marketplace.
Best Magento Extensions
1. Advanced Product Video Extension For Magento
Product videos have the incredible power to boost your conversion rates and sales by a lot. If you've yet to implement them on your ecommerce store, you're missing out on a lot of revenue.
Organizational housewares e-tailer StacksAndStacks.com found that visitors were 144% more likely to purchase after seeing a product video than those who did not.
Why you need this extension – this app allows you to easily upload and manage videos for all your products.
From the video manager, you can upload as many videos as you like. After that, you can easily assign them to your products.
Visitors can watch product videos in the main product image area, in a lightbox pop-up, or in a product video tab.
The cost of the app is only $19 and it is developed by ThemeZaa. You can download it here.
2. Magento Follow Up Email
96% of the visitors that come to your website are not ready to buy… but they will be at some point.
So, your best strategy would be to take their email address and nurture them with highly targeted offers until you turn them into paying customers.
With email marketing, you can also effectively sell to past customers, as well as deal with shopping cart abandonment.
With Follow Up Email, you can easily create highly targeted emails. You can create custom templates and sequences of emails that are triggered based on certain events.
For example:
Account registration
Email subscription
Item added to wish list
Canceled order
Completed order
Shopping cart abandonment
The cost of this app is $199 and you can get it here.
Related : Ecommerce Emails Your Customers Will Love
3. Magento Google Tag Manager Integration
With Google Tag Manager, you can easily manage your Google Analytics events, conversions from AdWords, remarket to your past visitors and more.
To integrate Google Tag Manager, you would usually need to paste a code snippet on every page of your site. With this app, you'll only need to insert your container id configuration and the rest will take care of itself.
Magento Google Tag Manager supports multiple stores. The price is $22 and you can get it here.
Useful Post : How To Use Google Analytics To Increase Your Ecommerce Conversion Rates
4. Magento Affiliate
Affiliate marketing is a great way to increase your store's sales because it allows other people to send you customers. These could be your current clients, other stores or people who have an email list of subscribers interested in what you sell.
In exchange, you offer them a percentage of each sale, or a voucher they can use for future purchases.
Magento affiliate allows you to automate the process of creating and tracking each affiliate's performance. You can create accounts and custom links for each one of them, and track which link resulted in a sale.
The price of the app is $30 and you can get it here.
Related : Best Magento Affiliate Extensions
5. Automatic Related Products
Study shows that product recommendations can increase online sales by 10-30%.
When people are browsing your ecommerce store, they're looking for the product that will best fit their needs.
You can entice them to buy from you by showing them related products – anything from other products people have viewed, most purchased items, highly rated, etc.
With this add-on, you'll be able to automatically show related products to all your visitors. There is no need to add products separately, and everything is fully automated based on the user's behavior.
The price for Auto Related Products is $139 and is available here.
Worth Reading : How To Optimize Product Pages For Higher Conversions
6. Automated Product Import For Magento
Manually uploading thousands of products will take you tons of time. Most often, you'll need to make updates to existing products, as well, such as features, pricing, etc.
Instead of uploading manually, you can automate the process with an app like this.
Automated Product Import for Magento will allow you to synchronize your Magento catalog with external sources, importing remote suppliers' files on a scheduled basis.
You can upload data from multiple suppliers and automate the updates depending on your needs.
This is an add-on that extends the functionality of Store Manager for Magento.
The app is priced at $64 and is available here.
7. Checkout Address Suggestion and Autocomplete
One of the main reasons for shopping cart abandonment is that people don't want to fill out so much data on the checkout page.
You can make it so much easier for them if you offer autofill options so they can easily choose from data they have previously used when buying from other sites.
It helps you simplify the checkout process by using data from Google Places. It helps visitors fill out their address faster by giving them instant suggestions on their location.
The price for the app is $18 is you can get it here.
Related : Best Magento Cart Abandonment Extensions
8. Magento Performance Speed Booster
Every 1 second of delay in loading time can result in a 7% reduction in conversions. Slow loading times will also decrease your search engine ranking, which will further affect your revenue.
By improving your site speed, you'll increase both your search traffic and conversions, which is why it's crucial to invest in this area.
It will automatically speed up your ecommerce site by using full-page cache techniques. This will make your site load 10 times faster and improve the user experience.
The cost for the app is just $25 and you can get it here.
Related : Ways To Improve Ecommerce SEO
9. Magento Gift Card
Instead of buying gifts, a lot of people prefer to give gift cards and let others choose what they'd like to purchase.
According to the National Retail Federation Survey, 81% of Americans will buy at least one gift card during the holidays. Additionally, 71% of customers will spend more than the value of the card itself.
This app will allow you to easily set up gift card products on your Magento store for your customers to purchase.
The cost of the app is $20 and you can get it here.
You Might Want To Read : Ecommerce Traffic Woes? Resort To These Techniques
10. Magento Frequently Bought Together
Upselling is one of the most powerful techniques to increase the revenue of your ecommerce store.
When you show your visitors items people bought together, you encourage them to do the same. As a result, you might be able to increase your revenue by up to 60%.
This app saves users time and makes them buy more stuff by showing them products people bought together in bundled form. Customers can see pricing for each item and edit them in the shopping cart.
You can also add discounts for bundles to encourage people to spend more on your site.
The price for this app is $49.86 and you can get it here.
Related : Best Magento 2 Extensions To Run Upsell Offers
11. Facebook Discount Extension
If you encourage users to share your page and refer your store on social media, you will also increase your traffic and sales. At the same time, by offering them a discount, you motivate them to spend money on your site.
You can use it to allow your visitors to like and share your Facebook page with their friends. As a bonus, you offer them a discount that they can use at your store.
The app is priced at $21 and you can get it here.
Worth Reading : How To Develop Content Strategy For Different Social Media Platforms
12. Estimated Delivery
If they know when to expect their order, customers will be happier purchasing from you. As a result, they'll be more likely to come back and buy from you again.
By showing the estimated delivery date on the product page before purchase, you also tend to increase conversions. Customers know that they will receive the product quickly.
With this add-on, you'll be able to show the estimated delivery time for your items right on your product pages. With the app, you can also show whether or not you deliver to certain regions.
The extension costs $20 and you can get it here.
Interesting Read : Ways To Maximize Ecommerce Sales During The Holiday Season
13. Magento Wishlist Notification
Having a wishlist helps you reduce shopping cart abandonment and increase sales and conversion rates.
You'll get an idea of what items people are interested in buying in the future. Then, you can nurture them with just the right promo offers to convert them into customers as soon as possible.
This extension emails the administrator every time a user adds an item to their wishlist. This allows store owners to come up with the right offers at the right time to convert as many people as possible.
The app costs $20 and you can get it here.
Useful Post : Best Abandoned Cart Email Templates For Magento
14. Magento Sharp Product Images
High quality product images will increase your conversion and sales.
That's why it's extremely important to deliver that best possible visual experience to your visitors without compromising loading speed.
It enhances the default Magento image resizing tool and creates better quality and sharper images. This will allow visitors to see all of the details that matter to them so they can make a better purchasing decision.
The cost for this app is $20 and you can get it here.
Interesting Read : Ecommerce Product Image Optimization Examples To Boost Conversions
15. Popup
99% of people won't buy on the first visit. That's why it's much smarter to get their email address first and then nurture them with the right offers until they convert.
Just before they leave your site, you can offer them a discount or a free product in exchange for their email address.
Also you can convince them to buy now by giving them a larger discount or another bonus.
It allows you to create fully customizable popups including features such as exit intent trigger, A/B testing, cookie support, etc.
The price for the app is €49 and you can get it here.
Related : Best Abandoned Cart Email Plugins For Magento 2
16. Mofluid – Magento mobile app builder
78% of customers prefer to use mobile apps over mobile sites when they shop online. At the same time, 36% of visits to ecommerce sites come from mobile devices.
This means that, in order to maximize your chances of converting as many people as possible, you need to create a mobile app for your ecommerce business.
Developing a custom mobile app for your online store can be quite expensive.
Related  :
Instead, you can use the mobile app builder by Mofluid to automatically create an app for your store in just a few steps.
All you need to do is install the extension, configure your admin panel, download your app and upload it to the App Store and Google Play.
The price for the extension is $399 and you can get it here.
Are you currently using any of these apps? What other extensions are you using for your Magento store? Let us know in the comments below.
Upgraded to 2x? Read '11 useful extensions for Magento 2'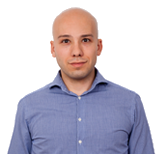 Author: Martin Zhel
Martin Zhel is an inbound marketing expert and Founder of Orior Creative. He specializes in SEO, content marketing & conversion rate optimization.