Editor's note: Cart abandonment is one of the biggest challenges faced by online stores. Thankfully, we have numerous cart abandonment extensions today that help bring back a good chunk of customers to complete the purchase. That being said, not everything can be left to these extensions. To minimize cart abandonment rate, it's vital to have a well designed checkout page, easy navigation, multiple payment methods, and several other things. Only a team of experts that specializes in Magento custom development services can help you find a permanent solution.
One of the major challenges in ecommerce business is cart abandonment: when customers leave your site without placing an order.
According to Baymard Institute, the average rate (based on the average of 22 studies) for online shopping cart abandonment is 68 percent.
But why do people abandon their shopping carts online?
Statista says some of the major reasons include unexpected costs, complicated website navigation, lengthy processes.
They were just browsing and not really hoping to spend.
This proves the need for a tool that can bring back customers to the online store to complete their purchases, hence cart abandonment extensions were created.
Related : Best Tools For Your Ecommerce Business
A cart abandonment extension is a module intended to notify your authorized website users that they added products to their cart but didn't place orders.
The market is awash with such extensions, so how do you pick the best one for your Magento store?
We researched and narrowed down the options for you and here our top 14 picks.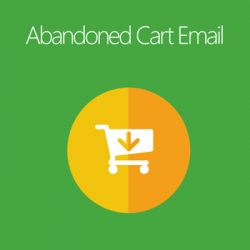 This cart abandonment extension helps online stores reduce the rate of cart abandonment.
Features

Well-designed pre-made email templates
Generate unlimited emails for different groups of customers
Send or delete several email logs simultaneously
Automatically create promotion vouchers
Sent email management
Track all abandoned cart emails sent
Manage and record all abandoned cart emails into logs
Integration with Google Analytics UTM
Generate improvement reports automatically
Compatibility with SMTP
Unlimited creation and application of coupon rules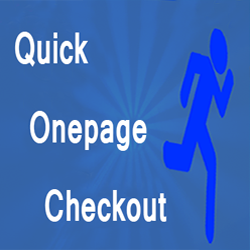 This extension removes the unnecessary steps from the checkout process.
It offers a nice checkout experience that's five times faster and simpler than standard Magento checkout processes.
It saves your customers time, plus they don't miss out on other sales.
Features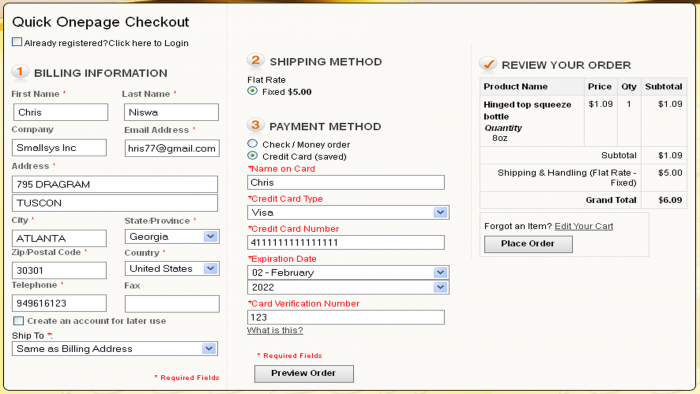 Mobile responsive with support for all mobile devices
Supports Multi Language for use worldwide
Support for popular payment methods like PayPal, Authorize.net, and Sage Pay, plus all methods supported by Default Standard checkout
Order review before placing orders
Integration with any website theme
Promotion code for customers to get discounts in checkout page
Installation support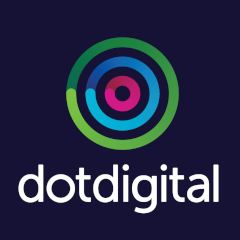 This Magento extension's Engagement Cloud is the platform of choice for businesses seeking customer engagement across every touchpoint.
Features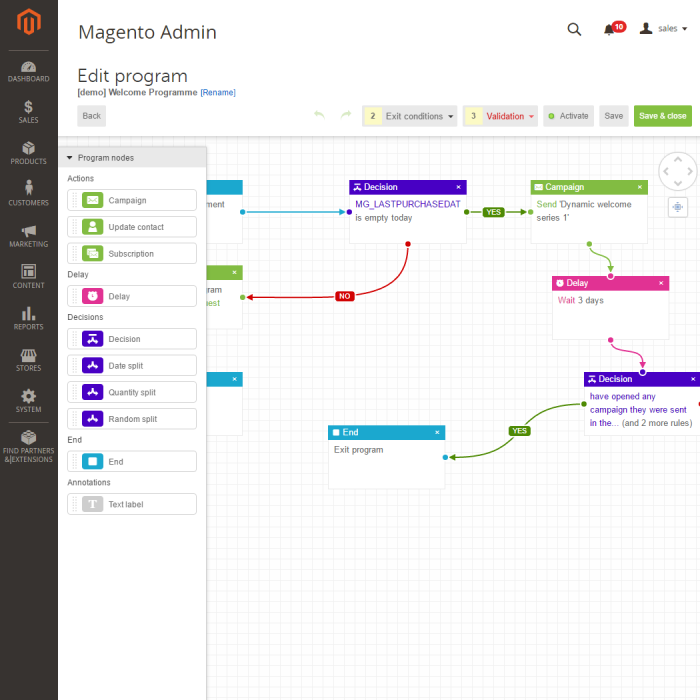 Data synchronization including all historical customer and order data, cart contents, wish lists, reviews, store website browse behavior, and social profiles
Drag/drop templates to quickly create campaigns
Quickly segment and automate from complex queries
Build integrated branded forms and surveys for data acquisition
Automation program builder with abandoned cart series for guests and customers, welcome/post purchase/birthday/loyalty campaigns, browse abandonment campaigns
Multichannel integration with third party systems
Omni-channel automation for SMS, email, Google ads, social media, CRM, push notifications, lead scoring
Dynamic personalized content including bestsellers, most viewed categories; unique coupon codes for promotional rules, first/last/most purchased brand or category.
Most frequent purchase day or month, upsell, cross-sell and much more
Full SMTP service with open and click reporting, and improved delivery and delivered reports
EasyEditor to design on-brand transactional emails in minutes
Customer support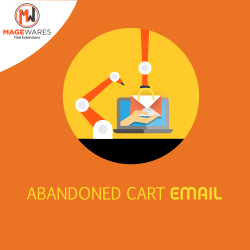 Magewares communicates the right message subtly and in a personalized way to remind your customers.
It must return and complete orders in their shopping carts.
Features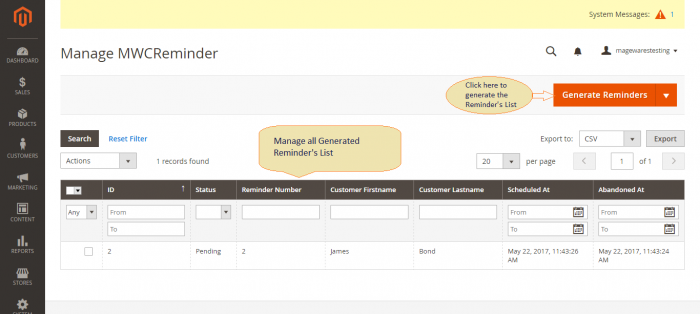 Unlimited follow up emails
Customization of email schedule
Incentivize buyers by generating coupons
Send product prices with subtotals in email reminders
Create and set your rules
Create and send coupons automatically with email reminders
Customer unsubscribe link option from getting further emails
Admin user can exclude or disable customers or customer groups from receiving emails and configure to stop sending further emails once customers visit the carts after clicking the link
Once cart is cleared, email stops going
Cart revisions to send latest cart products in email reminders
Support: money-back guarantee, free updates, support services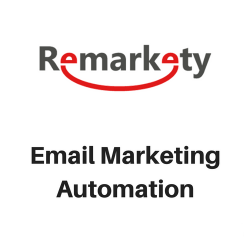 Remarkety makes it easy to design, send, and track automated and intelligent marketing emails to your customers.
It connects seamlessly to your store, so you can target and segment customers.
They are based on what they bought, viewed, amounts spent, and orders placed in the past, among other details.
You can also target and segment based on the items abandoned in customers' carts.
Features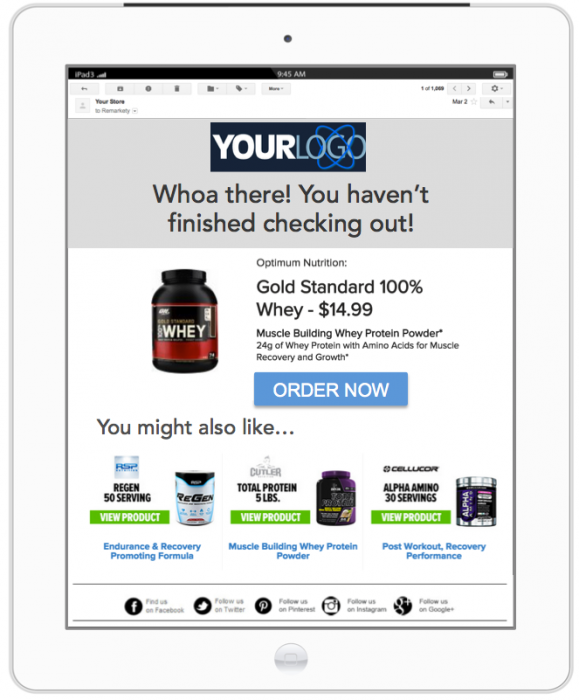 Cart abandonment recovery
Personal product recommendations and coupons
Targeted newsletters, rewards and loyalty programs
Instant marketing recommendations, request for product review and feedback
Automated follow up emails
Dynamic personalization
Email capture and lists
Customer behavior segmentation and dynamic personal tagging
Convert subscribers to buyers
A/B testing and email campaign recommendation engine
Responsive drag/drop templates
Dedicated success manager
Robust Analytics dashboard
Email performance reports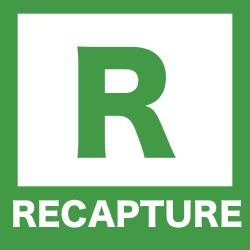 Most ecommerce store owners have no idea how many customers add to cart and leave without purchasing.
This simple, easy to use email marketing and cart abandonment recovery extension .
It helps recover lost revenue painlessly and quickly from customers – no coding needed.
Features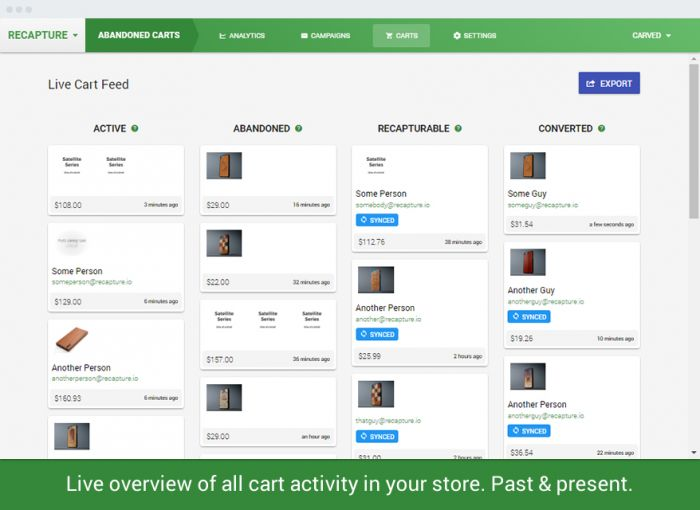 Instant, free, meaningful, and actionable analytics on all abandoned (active) shopping carts
Segmentation and targeting of emails
Automated email campaigns
Email list builder
Fully responsive emails (tested on major email clients)
Seamless multilingual and multi-currency support
Live shopping cart view
Works with all major One Step checkout extensions
Syncs ecommerce data easily with MailChimp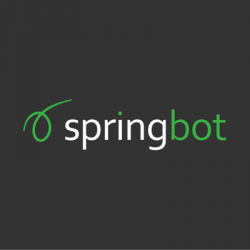 Springbot streamlines automation, analysis, and personalization of your store's marketing campaigns through data-driven .
Marketing recommendations and its all-in-one platform.
Once your store is connected to marketing tools like AdRoll, MailChimp, Instagram, and Facebook among others.
You can take marketing actions directly from the extension.
In this way, you can set up automated triggered emails,
It send trackable email campaigns, optimize retargeting ads, schedule social posts, determine channels.
That drive sales, and calculate your marketing ROI in one platform.
Features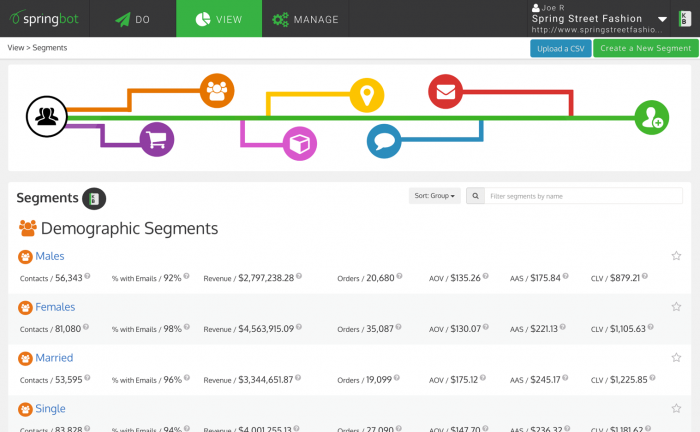 Triggered emails including abandoned cart emails, welcome, after-purchase, anniversary, win-back emails, and behavioral triggers
Advanced retargeting insights give understanding on what ads lead directly to sales
Personalization and segmentation of customers through customer, custom, and RFM segments, plus personalized and trackable emails
Social hub with mobile access to reports, social recommendations on what to post and when, powerful analytics, and a calendar to schedule social posts based on store data
Shoppable Instagram converts to a social storefront driving engagement and sales
Trackable links showing performance of what you shared via email, web, social, blogs, mobile and more
Analytics for revenue and ROI tracking, marketing channel and product conversion reports, promo codes, and unique coupon codes
Amazon tools that uses real-time inventory to list, sell, and track products on Amazon, with shipping information
Marketing recommendations
Service and support with onboarding and training, daily activity reports, and plugin activation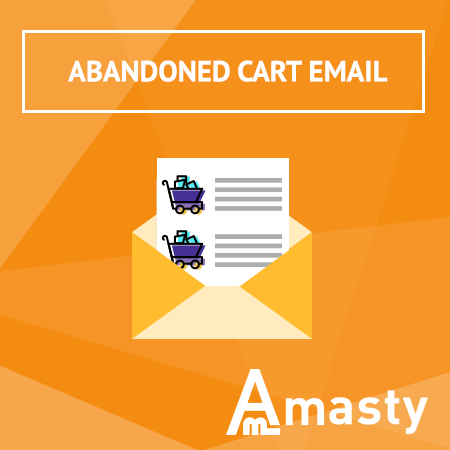 Amasty offers a personal approach to reach shoppers' hearts and minds and bring their attention back to your store.
Features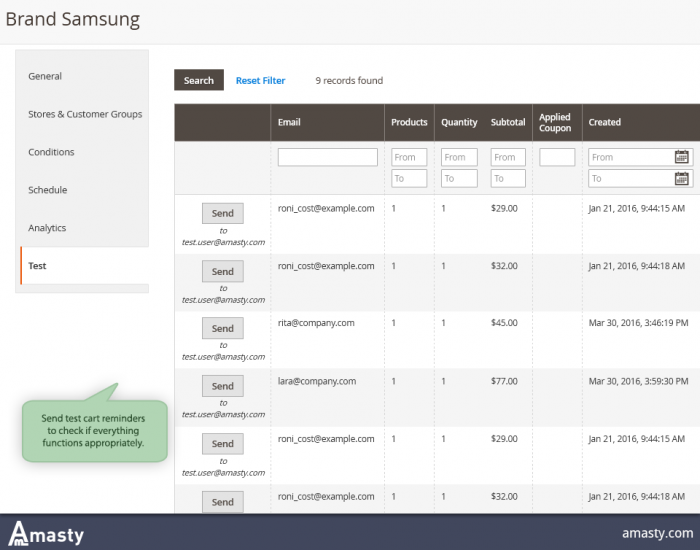 Automated triggered emails
Set up rules based on varying parameters
Ready-made email templates with customization by adding variables
Configure email sending schedules
Moderate emails in the sending queue
Offer coupons via emails
Display size, color, image configurations
Format manager to display price, currency, and product descriptions
URL manager to create automatic URLs leading back to your online store
Campaign analysis and test emails
Track campaign results in Google Analytics
Support: 25-days money back, free lifetime updates, three months free support services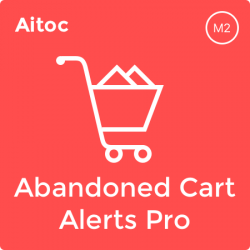 This abandoned cart extension for Magento helps recover lost sales opportunities through automated email alert senders.
A message that combines powerful and convincing copy with targeted product discounts.
Features
Automated messages with personal touch
New business sales channel
Streamlined remarketing
Track email performance
Constant evolution of the extention
Support: free support and updates, for a lifetime, free 30-minute development support credit, 25-days money-back, fully GDPR-compliant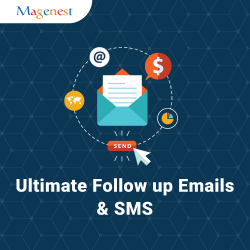 When you have hundreds of customers you want to keep returning to your store, Magenest helps you create follow up email and SMS messages.
On preset schedules to reach, nurture, and maintain relationships with them.
Features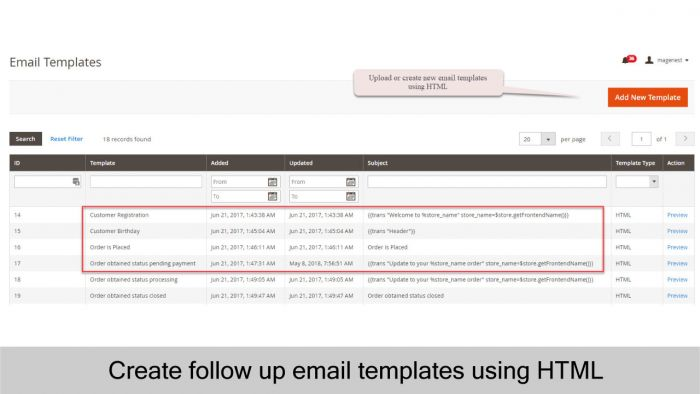 Send SMS to customers using Nexmo integration for better delivery rates, more security, free inbound SMS, and lower latency
Related product suggestions
Review reminders
Abandoned cart recovery and analytics
Admin can create different email sending rules, attach files in emails, managed abandoned cart list, search customer birthday list, configure mobile field to be visible/mandatory in customer registration forms
Customers can choose from predefined rules
Multiple email templates for each rule
Set emailing schedules
Abandoned cart rates
Smart abandoned cart
Add coupon codes to emails
View sent emails history/mail log
MailChimp Mandrill integration to prevent email spamming
Integrate Magento 2 stores
Create schedules and contents to send SMS to customers for events
Admins can send or cancel SMS manually
Support: 100 percent open source, easy installation and configuration, user-friendly interface
MailChimp easily connects to your store, and lets you showcase your products with style, recapture lost sales, and even recommend items.
The free integration syncs customers and their order information to your MailChimp list.
Features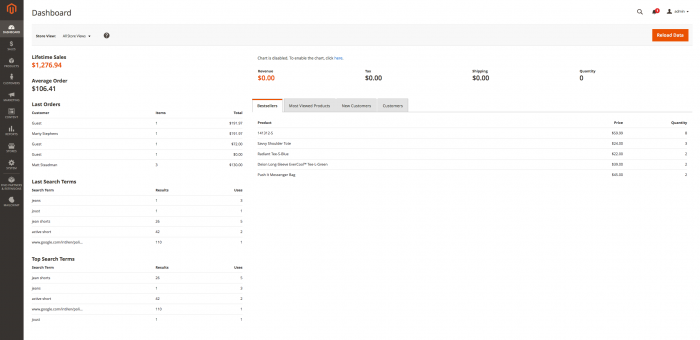 Sync purchase and list data
Set up marketing automation for reminding customers about abandoned carts, or items they last viewed, follow up on post purchase, and win back lapsed customers
Create abandoned cart automation workflows
Showcase product recommendations
Segment and track customers based on purchase frequency and history
View marketing performance data in detail on MailChimp dashboard
Find new customers or connect with current clients while driving all of them to your site with Instagram or Facebook ads
Set up Google remarketing ads to turn visitors to shoppers on your site
Create personalized transactional messages like invoices, shipping notifications, etc.
Embed popup forms to convert visitors to subscribers
Discount codes to add to emails and automations with content block for Promo Code
Beautiful landing pages to highlight products, promote sales or giveaways, or grow lists
Support: Email
Related : Best Mailchimp Alternatives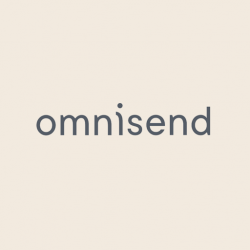 This extension offers a complete sales generation solution and connects your ecommerce store business with potential .
A existing customers across multiple customer journey channels and touchpoints.
Features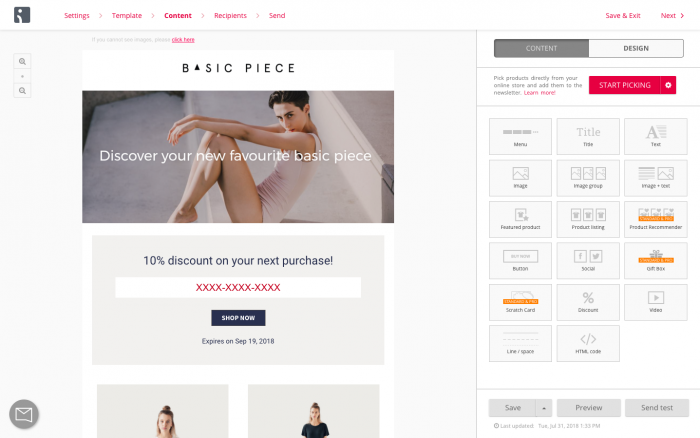 Product recommender and picker
Email and SMS automation workflows
Cart/browse abandonment, product abandonment, welcome, order confirmation
Sign up forms (box, pop-ups, interactive wheel of fortune, landing pages)
Advanced segmentation of subscriber list based on behavioral data and attributes collected from website tracking
Campaign booster
A/B testing
Discount coupons
Full performance and sales reports
Flexible email templates
Many more smart features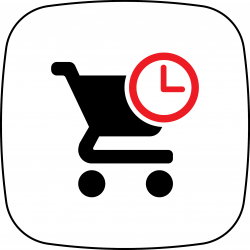 WEB4PRO notifies users on your site of the products they added to their carts but didn't place orders through email notifications and reminders.
They can quickly recover their shopping carts using links, and finalize their purchase in your store.
Features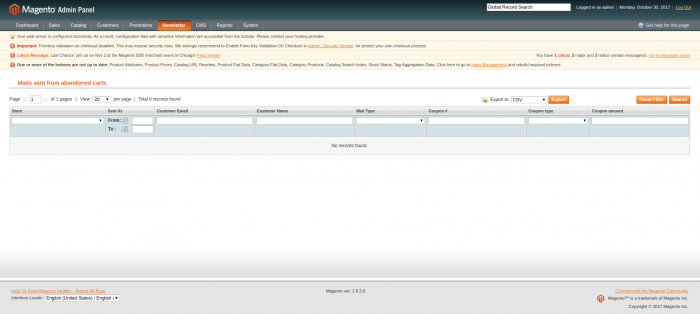 Email notification automation settings
Customizable templates for follow up
Link generation for each abandoned cart
One-click restoration of abandoned cart plus authorization
Email file attachments
Support: Email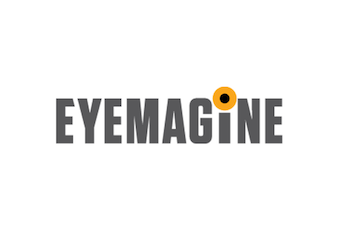 This tool by HubSpot offers valuable data that syncs automatically to your HubSpot portal.
So you can create marketing campaigns and workflows with pinpoint accuracy.
It therefore helps increase sales from new customers, and repeat sales for current clients.
Features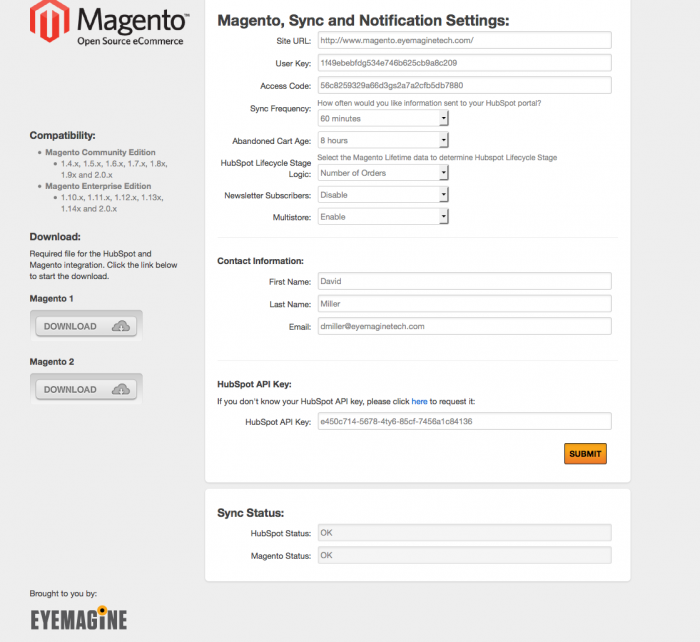 Automate and personalize nurturing of abandoned cart
Automate and personalize cross-sell, up-sell, and reorder emails
Laster target one-off emails, product launches, and campaigns
Nurture customers to become repeat customers through Smart Content and Social Inbox
Attribute revenues to specific marketing campaigns and channels
Summary
These 14 cart abandonment extensions will not only help improve your Magento store.
It can help create a better shopping experience for your customers, while increasing sales.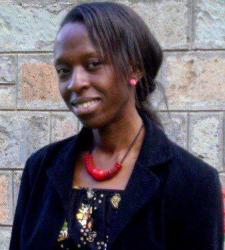 Author: Elsie Biage
Elsie started off as a freelance business and tech journalist. Having written for publications like Lifewire, and WindowsReport, she has garnered immense exposure over the years. She is a certified social media expert with deep interest in internet marketing, ecommerce and information technology.