If you use the best autoresponders and email software, you can significantly impact the success of your marketing campaign.
Building a database of customer-emails and sending them high quality and relevant emails can drive both online and in-store sales.
The software are easy-to-use, cost effective and affordable and provide a higher possibility of reaching out to anyone in the world. They are measurable too, which means that you get a clear insight of how effective your campaigns are
With A/B testing and several integrations, you can take your marketing to a whole new level and boost your sales.
Best Autoresponders & Email Software
Following is a list of 10 best autoresponders / email software that can help you to enhance your marketing tactics –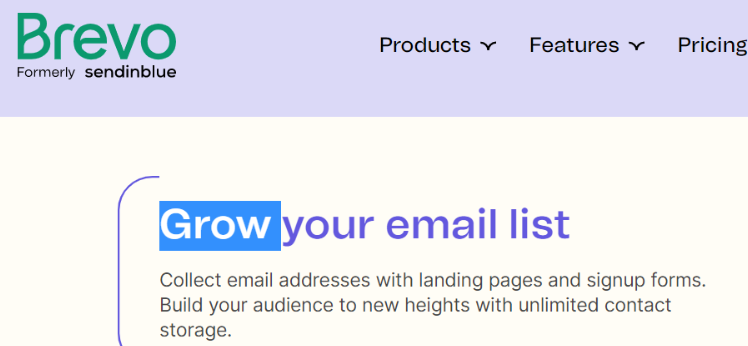 Brevo's email software is especially for small or medium size enterprises. It offers a variety of autoresponders with the free plan. This makes Brevo the perfect option for People who need a free autoresponder.
This includes welcome emails, anniversary, page visits, on-boarding, activation and ecommerce (such as product purchase or abandoned cart).
SMS can also be added for transactional at an extra cost. It has great transactional emails and deliverability features too.
Let's explore its offerings closely –
Brevo (formerly Sendinblue) | CRM Suite
Be it marketing, sales, or customer relations, Brevo is an all-in-one tool helping businesses to carry out everyday business functions with ease. Try it today!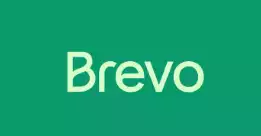 We earn a commission if you click this link and make a purchase at no additional cost to you.
Email Designer
There are 200+ responsive email templates so you can create campaigns quickly, customize content and send it out, or create custom designs from scratch using the drag and drop email designer.
Elements like text boxes, headers and logos are available so you can upload and customize templates, or create your layouts, and build designs fast without writing any code.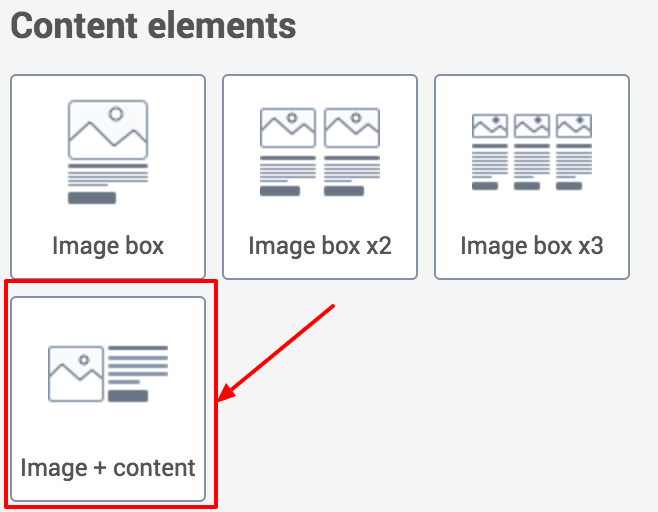 Transactional  Messaging
This is crucial when you need to send order confirmations, password resets, payment receipts and other transactional emails to keep customers engaged with your brand.
Brevo also offers dedicated transactional email templates, reports and delivery features for it.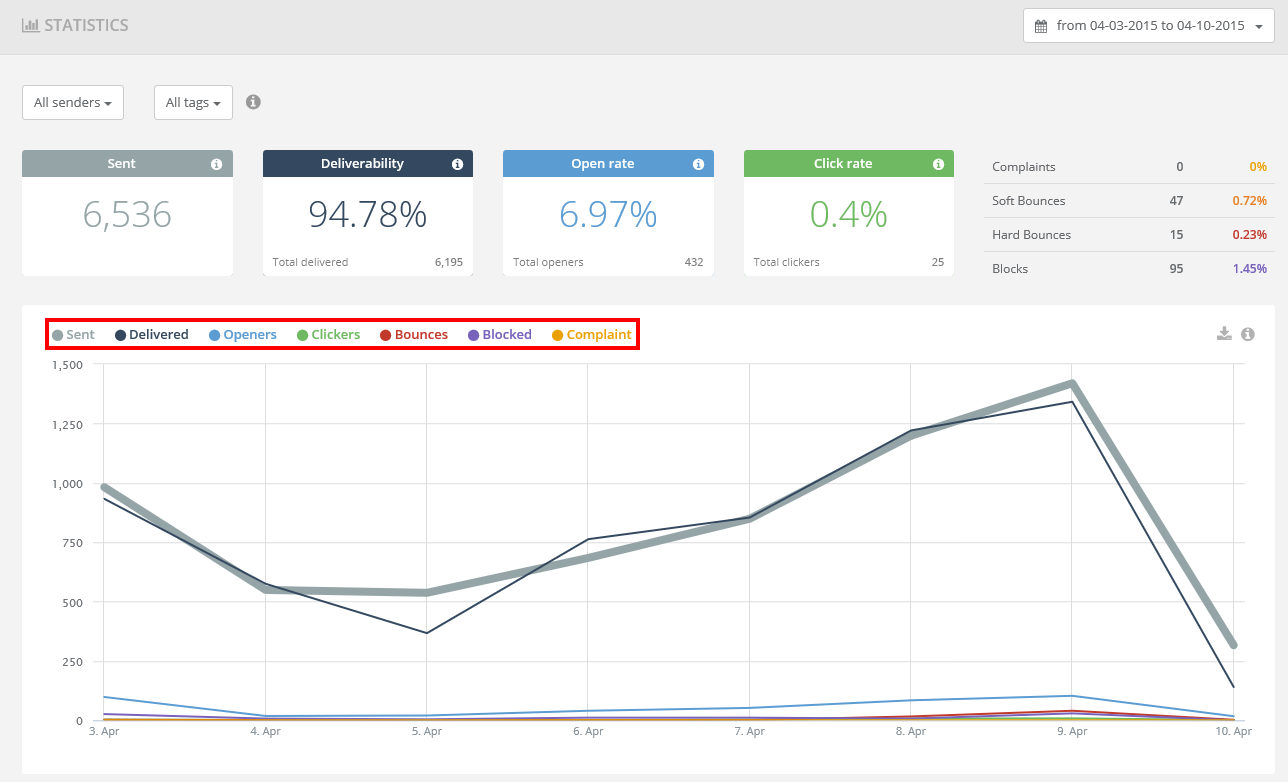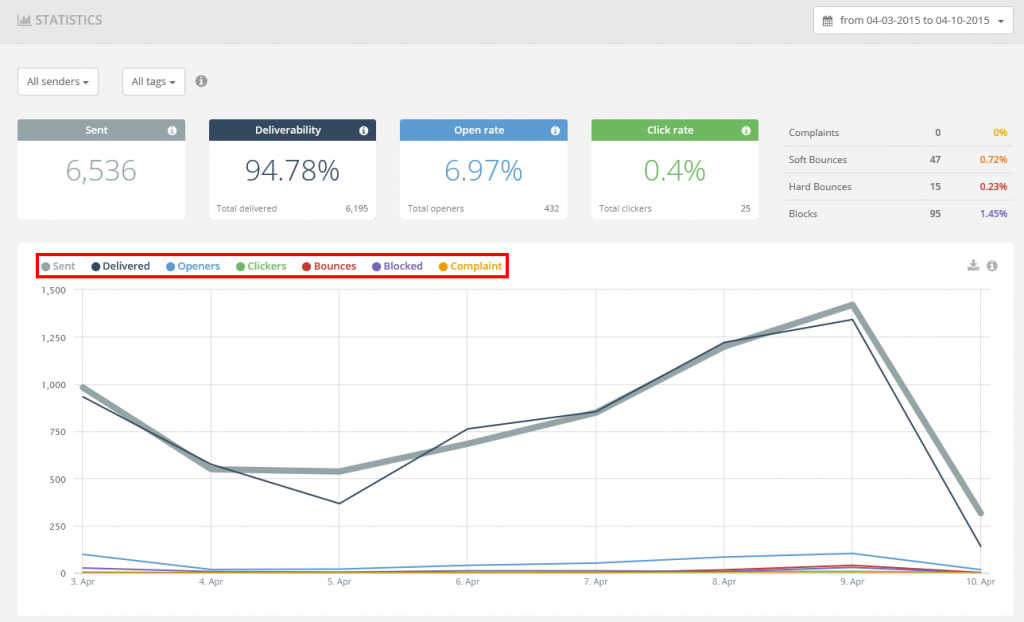 You can automate transactional emails for purchases, subscriptions, receipts, signups and other customer actions with reports.
These tell you how many emails land in their inboxes (not spam), how often they're opened, and if users gave you invalid email addresses.
Contact Management
This is available on every version of Brevo's platform for marketers at any level. With your chosen criteria, Brevo lets you search, segment, categorize and create lists that'll update automatically.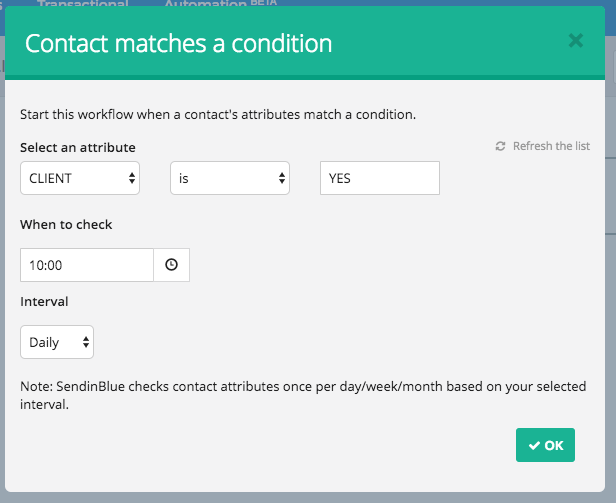 An effective email marketing strategy relies on contact management and Brevo gives you a lot more with contact management than its rivals do.
Together with automation features that all users can access, except with limitations to some packages, you can target subscribers with personalized messages based on their needs.
Brevo (formerly Sendinblue) | CRM Suite
Be it marketing, sales, or customer relations, Brevo is an all-in-one tool helping businesses to carry out everyday business functions with ease. Try it today!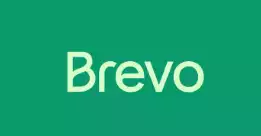 We earn a commission if you click this link and make a purchase at no additional cost to you.
Campaign Reports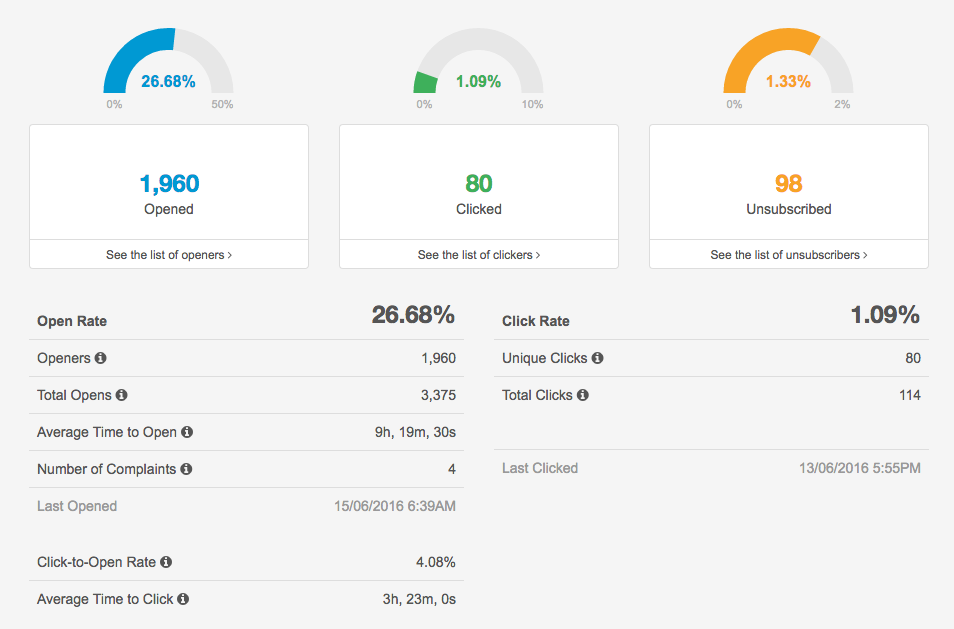 Brevo's free plan offers basic real time reporting. Paid plans offer heat maps that let you see how effective your email designs are, geography and device reports, and advanced open/click reports for a better idea of how compelling your content and headlines are.
Marketing Automation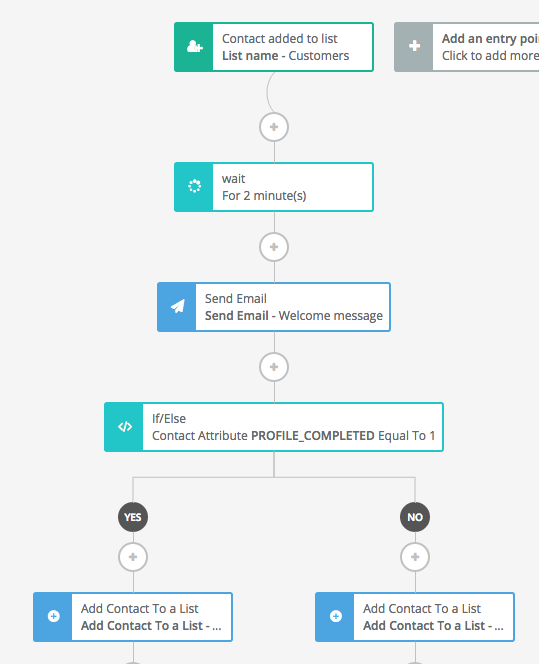 Brevo's email automation features are available across all its versions on the platform. However, for users of its free, Lite and Essential plans, they can only use these automation features on up to 2,000 contacts, which may be a problem depending on the number of contacts on your email lists.
This email autoresponder software is more extensive as you can send a wide range of response emails to a variety of actions and events.
It also lets you create custom automation using its automation builder, for example, for first time buyers, you can send an email with a coupon to encourage second purchases.
Brevo tops the list when it comes to free autoresponders.
Related : Ecommerce Emails Your Customers Will Love
Deliverability
Brevo is optimized to ensure you get the highest possible deliverability rates and maximize on them by blacklisting hard bounce emails, sorting contacts based on opens/clicks, and targeting them with campaigns to re-engage, or remove them altogether.
Free – 300 emails daily and unlimited contacts
Lite – From $25 per month/20000 emails, goes up to 100,000 emails, unlimited contacts, no daily sending limit
Premium – From $65 per month/20000 emails, goes up to 10,00,000 emails, machine learning powered send time optimization, 10 user accounts, marketing automation
Enterprise plan: custom pricing
Brevo (formerly Sendinblue) | CRM Suite
Be it marketing, sales, or customer relations, Brevo is an all-in-one tool helping businesses to carry out everyday business functions with ease. Try it today!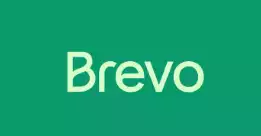 We earn a commission if you click this link and make a purchase at no additional cost to you.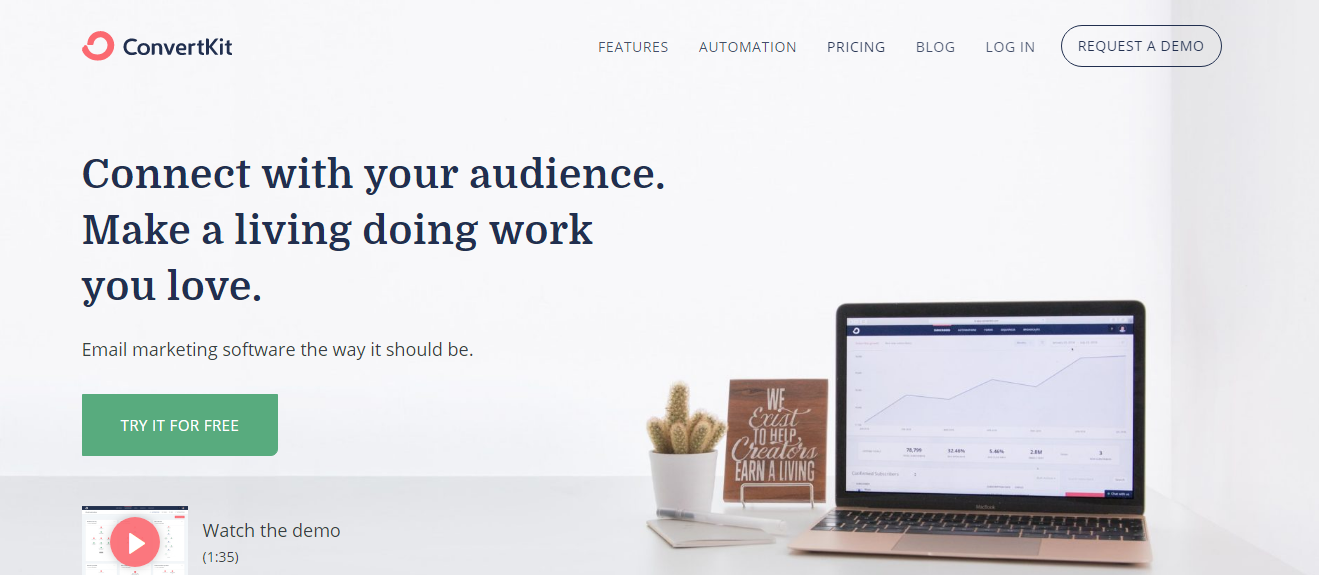 ConvertKit is designed especially for bloggers, personal startups, SMEs, and agencies, though enterprises use it too.
It's features are built help you at every level from audience growth, to understanding your users' preferences and dislikes, get them to subscribe, and more.
Among the powerful features include Forms and Reporting, through smart forms and reports that you can embed easily, and customize to convert your users to subscribers. The reporting feature tracks your website or blog's performance, and displays subscribers' data and opt-ins.
ConvertKit - With Free Plan
Unlimited landing pages & forms, Unlimited traffic, Customizable domain.
No credit card required. Cancel any time.

We earn a commission when you click this link and make a purchase.
Segmentation helps segment users so you can send them targeted messaging, like welcome messages for new subscribers, or nudging messages for dormant ones.
Broadcasting allows you to send one-off emails or messages to each subscriber on your list, like an important announcement, or a newsletter.
ConvertKit's landing pages with popups, forms, and other tools help you collect emails without much hassle.
This way, you can send users content to their inboxes, and constantly target them with relevant but timely material, so they can engage, re-engage, and eventually buy from you.
Its email autoresponder helps you send the right messages to the right audience at the right time. Your messages will always be on point as you track content performance, subscribers' reactions, and improve with highly targeted messaging.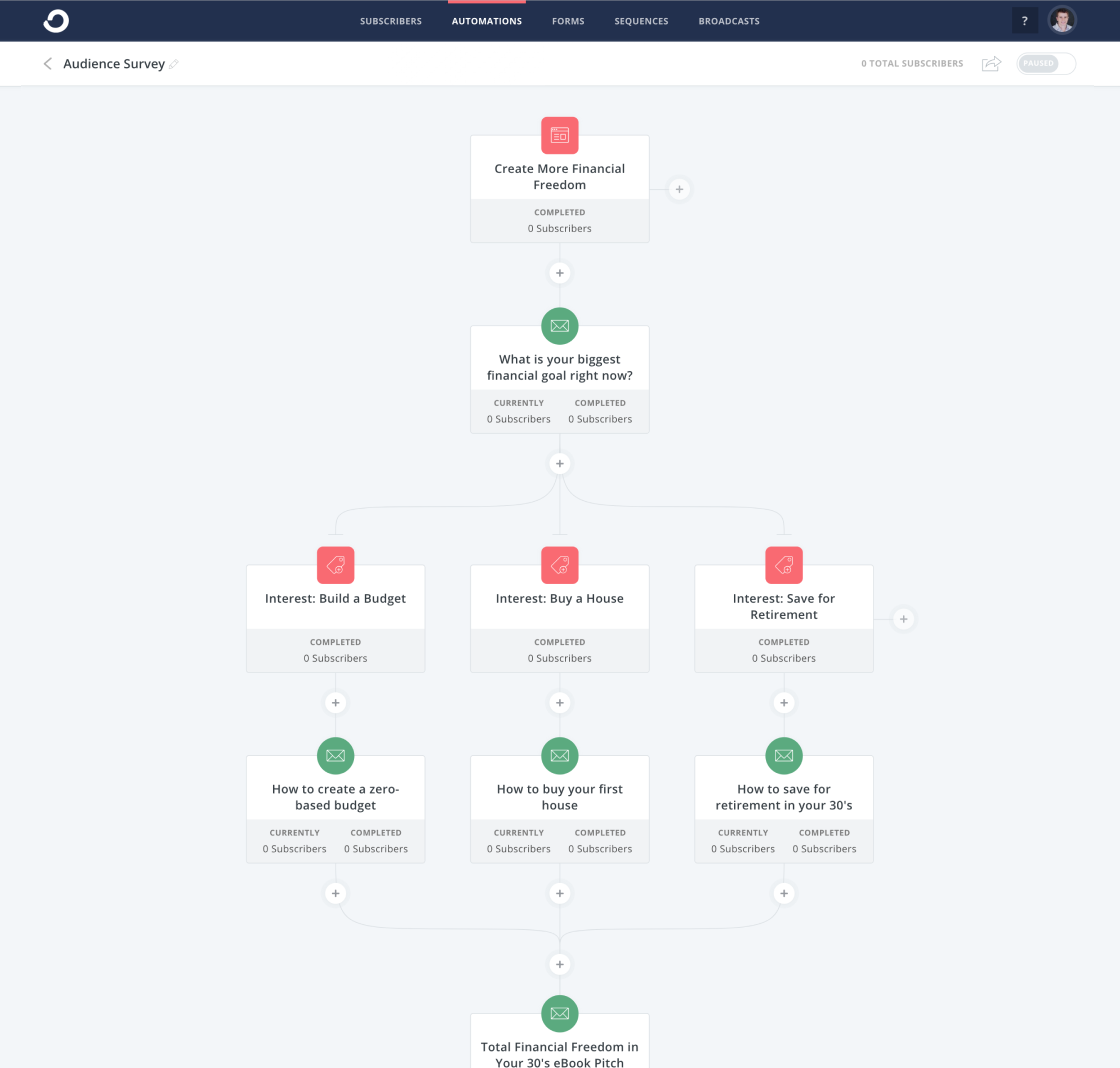 The visual automation builder ensures your subscribers get a series of relevant, well-timed, emails to convert them to loyal and long-term customers.
Professional bloggers enjoy more tools like WordPress integration, lead magnet opt-ins, and resend unopened emails as ConvertKit tracks opens and unopens.
Interesting Comparison : CovertKit Vs Aweber
ConvertKit's pricing is based on your blog's subscriber list, paid monthly or annually:
Free – 1000 subscribers. Unlimited landing pages
Creator – starts $29/month for 1000 subscribers. Premium support & integrations included
Creator Pro – starts at $59/month. Priority support and added features
The prices increase depending on the number of your subscribers.
A 14-day free trial is available to test run the software and see if it's a good fit for your business. And if you want to migrate to ConvertKit from your current provider, they'll do it for free if you have more than 5,000 email subscribers.
Get Trial & Special Pricing for ConvertKit
ConvertKit - With Free Plan
Unlimited landing pages & forms, Unlimited traffic, Customizable domain.
No credit card required. Cancel any time.

We earn a commission when you click this link and make a purchase.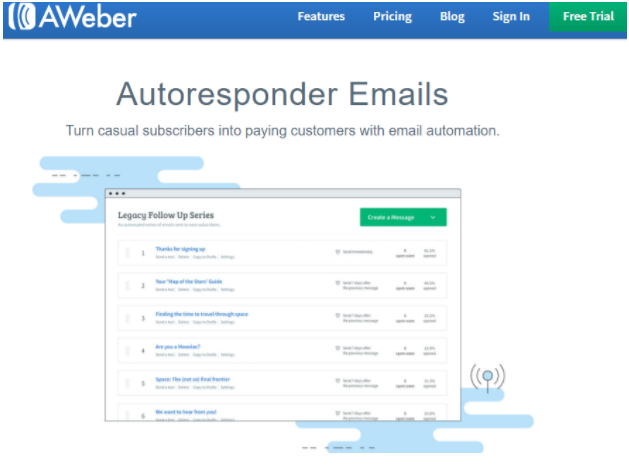 AWeber is one of the top autoresponders preferred by all small and medium sized businesses. It is arguably the best autoresponder in the market today.
It offers an impressive range of over 700 templates, and feature-rich tools for creating responsive email designs, split testing, reporting, RSS to email and more.
Subscriber segmentation can also be done based on user activity such as -which user opened the email (or didn't), who clicked on which link, the products they boughtand so on.
AWeber provides tons of seamless integrations with CMS, social media, landing pages, shopping carts etc. Wordpress, Facebook, Leadpages, Paypal are just some of its popular integrations.
AWeber offers a 30-day free trial period. The pricing ranges between –
$19 /mo (up to 500 subscribers) –  $149 /mo (up to 25,000 subscribers).
FREE Bonus: Aweber is offering free 45 fill-in-the-blank email copy templates to help you sell more. This guide also teaches you how to craft the perfect email message and increase open rates to upto 95 percent. Download now. Available for limited time.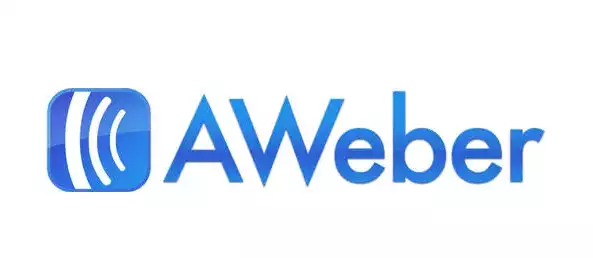 We earn a commission if you click this link and make a purchase at no additional cost to you.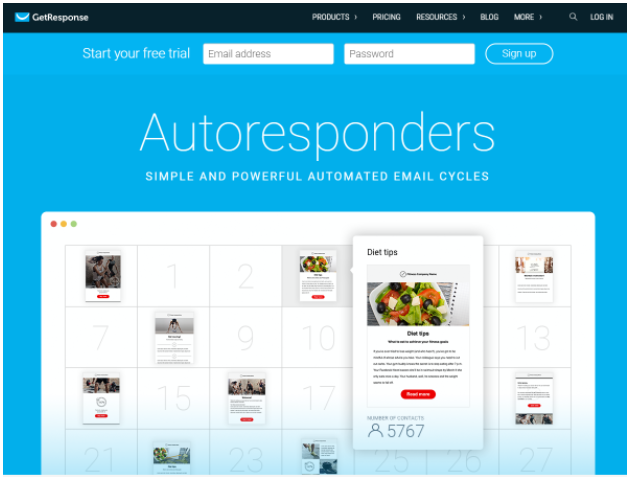 GetResponse is an easy-to-use email-creation software and a fantastic email autoresponder software for small businesses.
The autoresponder software can be set for time-based or action-based messages. The new 'marketing automation' allows you to create a flowchart that directs GetResponse to take the pre-decided action whenever the user opens an email-offer or clicks on a specific link
Apart from the usual tracking and reporting data, GetResponse also provides tools for metrics over time, one click segmentation (that identifies people who did not engage with the previous newsletter), or figuring out how effective your campaigns are in driving the sales. This helps you to revamp your marketing strategy.
Interesting Comparison : GetResponse Vs ClickFunnels
GetResponse offers a 30-day free trial period. The subscription plan ranges from –
Email – £10 /mo ( list size 1000)  –  £300 /mo (list size 100,000)

Pro – £32 /mo (5000) –  £330 /mo (100,000)

Max – £110 /mo (10,000)  –  £390 /mo (100,000)

Enterprise – £999 /mo (list size 100,000+)
The GetResponse team has come up with a comprehensive email marketing course that covers everything you need to know to grow your list by up to 10,000 subscribers in as little as 90 days. More details about the course may be found here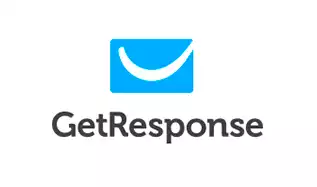 We earn a commission if you click this link and make a purchase at no additional cost to you.
5. iContact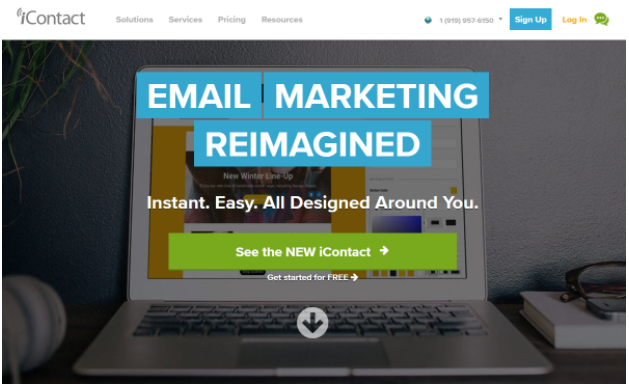 iContact is undoubtedly the best email marketing software with a simple menu and clean design, used for conducting professional newsletter campaigns.
It offers four design services – template creation, sign-up form creation, message conversion and message repair, and also lets you preview the finished product in several formats. The special spam check filtering ensures that your email reaches the inboxes.
The social media integration lets you post the content directly to your Facebook or Twitter accounts, enabling further sharing by the public. It also provides integration with other popular CRMs, ecommerce and analytics services.
iContact offers a 30-day free trial with up to 100 contacts and 400 messages. The monthly subscription plans are as –
Email Marketing – $14 (list size 500)  to  $117 (list size 15,000)
PRO Automation – $99 (500)  to  $249 (15,000)
6. MailChimp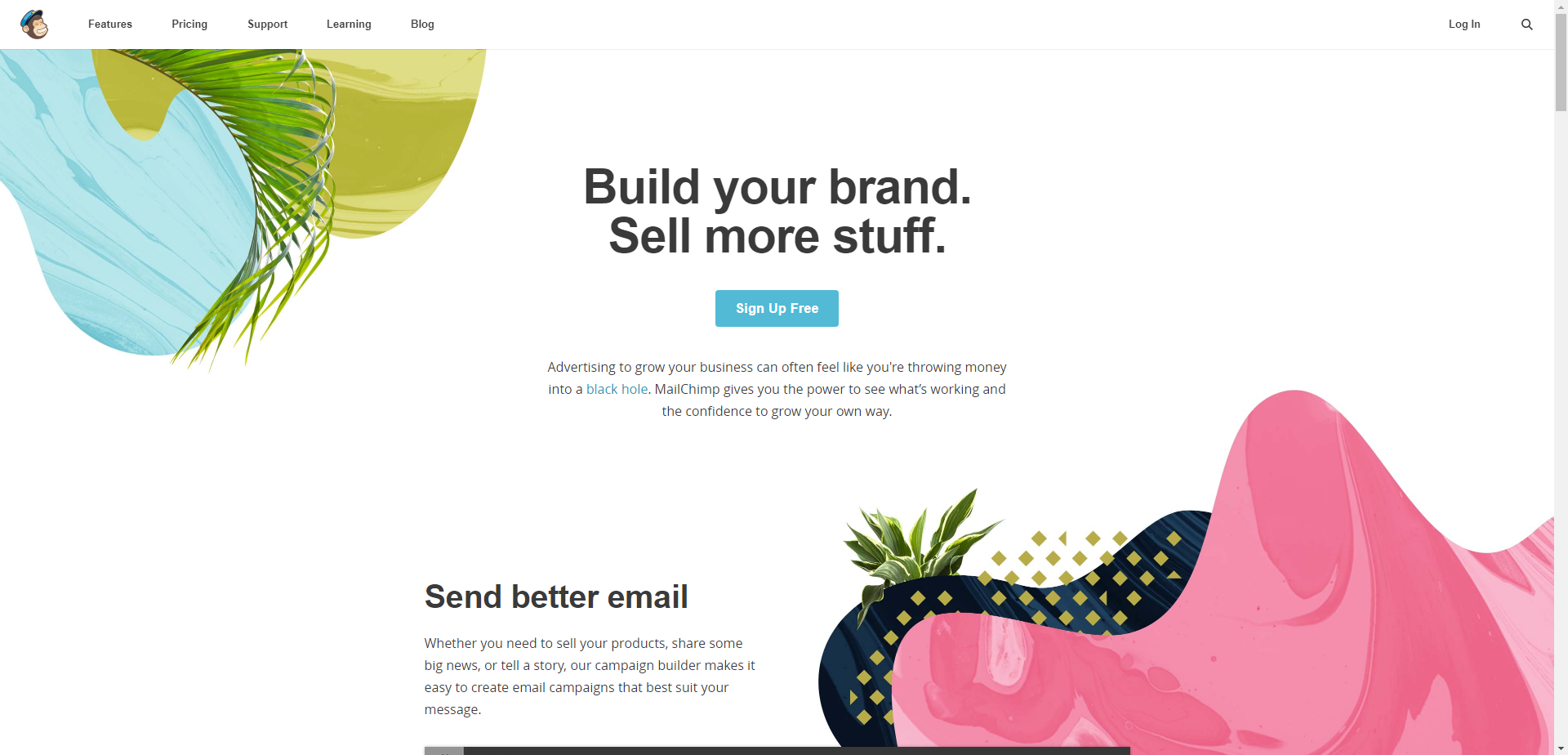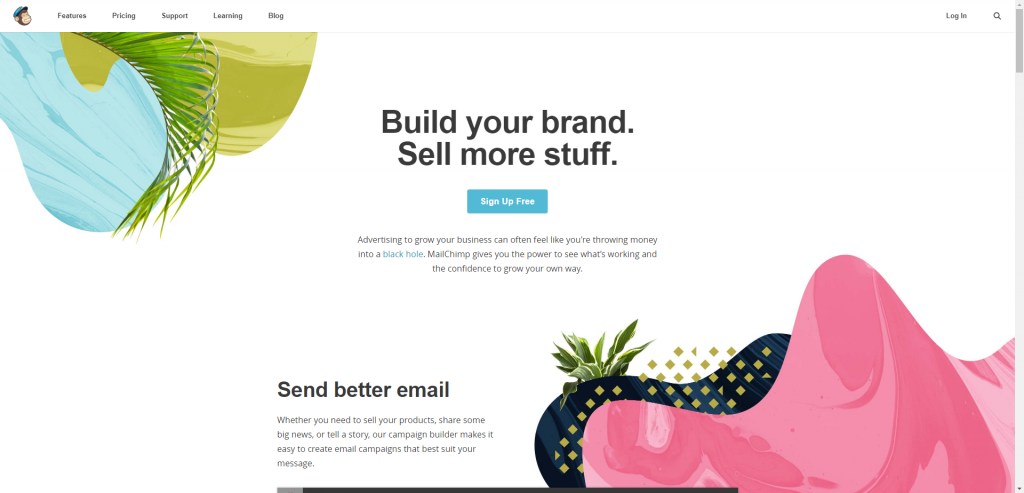 MailChimp is another best auto responder on our list. It has a simple and user friendly interface with high-level marketing features. It is cloud- based and has mobile apps for both – Android and iOS devices.
It offers the best email autoresponder, responsive list-management system, spam filter diagnostics along with a variety of signup forms as well as tools for social-networking integration.
It also provides hundreds of theme templates catering to all kind of industry, with a good selection of merge tags for ample customization.
Also Read : Mailchimp Review
The email campaign reporting gives you the numbers for successful deliveries, forwards, open rates, bounces, unsubscribes, along with conversion rate, revenue generated, average value per visitor and more.
MailChimp pricing starts from $10 per month. However, you can use the Forever Free plan that allows up to 2,000 subscribers and 12,000 emails per month.
There are not many free autoresponders in the market so it's a great option for those who want a reliable and free autoresponder email tool.
Explore : Best Mailchimp Alternatives
7. Constant Contact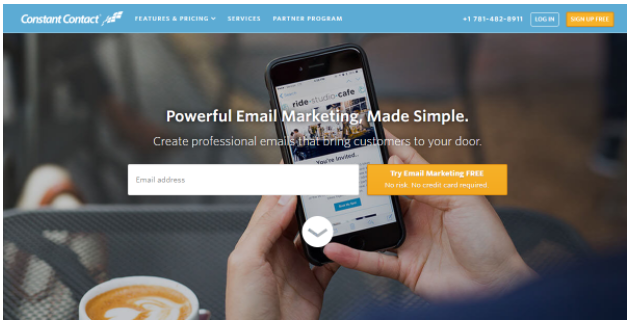 We can't wrap this list without mentioning Constant Contact. It is an easy to use email marketing service and perhaps the best auto responder, that allows you to design and send wonderful campaigns.
The templates are flexible, responsive and can easily be customized using the drag and drop editor.
Each account has an access to complete contact management, social media marketing, email tracking and reporting, image library, file storage up to 1GB and much more.
The additional features included in its 'Plus' plan are the unique registration tools for live event marketing, trackable coupons, surveys, donations etc.
The numerous articles and videos along with the seminars & training programs provide enough learning support to the users to become better marketers.
Constant Contact offers a 60-day free trial period, and the pricing ranges as –
Email Plan – $20/ mo (list size upto 500) – $95 /mo (list size upto 10,000).
Email PLUS – $45/ mo (list size upto 500) – $125 /mo (list size upto 10,000).
In total, Constant Contact is a top autoresponder email software.
Worth Reading : Constant Contact Vs Aweber
8. VerticalResponse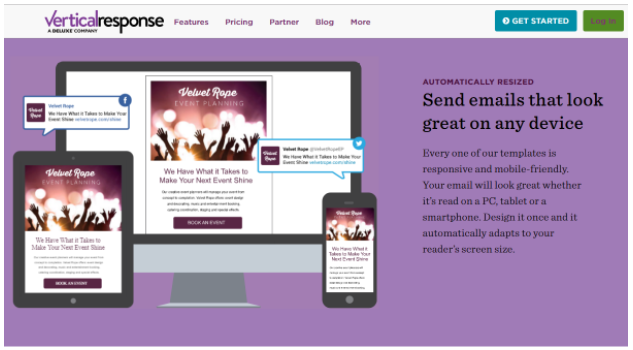 VerticalResponse offers a simple interface with excellent image editing tools, making it apt for image-heavy newsletters.
It provides the best email autoresponder functions that help you to reach out to those who missed your first message, while the time-saving autoresponders and real-time reporting helps in building relationship and increases the click through rates and sales.
It also seamlessly integrates with social media and several CRM software (such as Salesforce, ZohoCRM ) and offers an API for further compatibility. The full-featured event management tools can be utilized for promoting all kind of events.
VerticalResponse Free plan includes 4,000 emails per month and up to 300 contacts. The other subscription plans vary as per the email list size.
However, the initial pricing starts from :
$11 (BASIC –  with unlimited emails)

$16 (PRO –  includes Basic plan + automation and advanced campaign reporting)

$196 (PRO Plus –  includes Pro plan + expert guidance for campaigns)
9. ActiveCampaign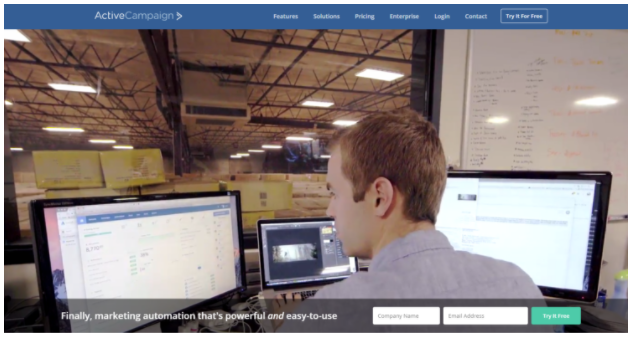 Another great tool on our list of best email autoresponders is ActiveCampaign. It is one of the most intelligence driven marketing automation tools.
The robust drag-drop editor allows you to customize a large variety of pre-built, mobile-friendly templates, as well as limited image editing (even after it has been uploaded).
It provides a variety of list creation options, such as copy-paste, importing a .csv file, or importing the entire contact list from various other sources – to which you can add tags for sorting the contacts in future.
You can also perform split testing to analyse what gives you the best click rate or maximum return on investment.
The Zapier integration allows ActiveCampaign to connect with hundreds of external service providers.
ActiveCampaign offers a 14-day free trial. The monthly subscription plans are –
Lite – $17 (1000 contacts)  –  $70 (10,000 contacts)

Plus – $49  –  $175

Professional – $99  –  $238

Enterprise – $149  – $350
Note : The pricing varies for contacts up to 100,000.
Also Read: Best ActiveCampaign Alternatives & Competitors
10. InfusionSoft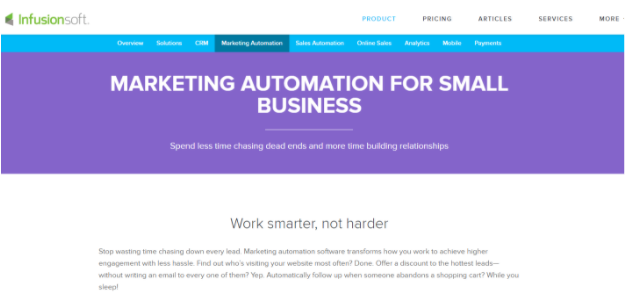 Infusionsoft is now Keap.
InfusionSoft is known to offer excellent marketing, sales and contact management tools for all small and medium sized businesses.
With the simple drag-drop interface, you can design templates and send campaigns based on triggers or user actions. It even allows you to create landing pages for lead generation.
The sales automation' tool enables you to handle the sale-quotes efficiently, while the 'sales-pipeline' reminds you to follow up with the leads.
It also includes ecommerce tools for collecting and saving the user information that helps further in saving time.
InfusionSoft subscription plans are –
Starter – $99/mo (500 contacts)

Essential – $199/mo (2,500 contacts)

Complete – $299/mo (10,000 contacts)
Additionally, you also need to pay for a one-time Kickstart package that ranges as $999, $1,999 and $2,999. This makes InfusionSoft tad expensive for most marketers.
11. Benchmark

Benchmark, a powerful software with a modern interface that can be used to send compelling and professional email campaigns.
The newsletter-creation interface and subscriber-management sections make it possible to deliver professional and attractive newsletters, while the tools for auto responses, surveys and polls are easy to adapt.
Like the best email autoresponders, it provides the users with several statistics relating to click rate, forwards, bounces, unsubscribes etc.
Benchmark offers hundreds of responsive template designs for all occasions, and the impressive visual editor tool allows for all sort of customization. In case you are tech savvy, you can even build your own email from scratch or edit the HTML of an existing email template.
Benchmark offers a 30-day free trial period. The subscription plans range from
Medium – $11.95 /mo (600 subscribers) –  $230.95 /mo  (50,000 subscribers)
Large – $260 /mo (55,000)  –  $449.95 /mo (100,000)
Extra Large – $600 /mo (125,000)  –  $3,885 /mo (1,000,000)
Massive – $4,500 /mo (1,070,000)  –  $29,200 /mo (7,140,000)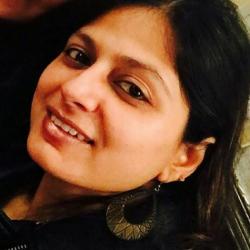 Author: Divya Dube
Divya Dube is an e-commerce subject writer at
Mofluid
. She loves to research and is an avid reader of technology, psychology and fiction. She is also a gadget freak, a traveller, loves chocolates & music and has an immense passion for writing.