MailChimp is the most famous email marketing brand, with over 10 million users worldwide.
Despite its overwhelming popularity, it still doesn't make it extraordinary. Here are the 10 substitutes that can be used as MailChimp alternatives in email marketing.
Best MailChimp Competitors & Alternatives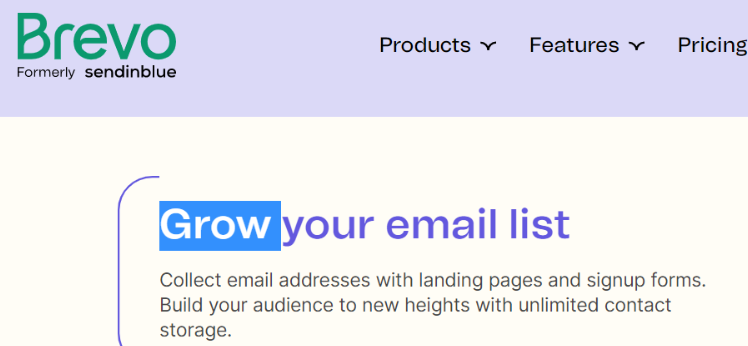 Brevo is a solid MailChimp alternative with its powerful features including contact management, automated campaigns and transactional messaging, and popular plugins for Ecommerce platforms.
Features
Landing page editor, which helps you create specialized landing pages from scratch or using templates
Integration with third-party software including payment, CRM, marketing and ecommerce tools.
Email previews of how your message will appear before you send it via different clients
Support in the form of live chat, online messaging or phone, plus a knowledge base and helpful tutorials
Bounce management that offers logs of hard and soft email bounces (hard ones are automatically blacklisted)
Multilingual support for six different languages
Reporting and analytics that help you keep tabs on your marketing campaigns including geo-tracking, Google Analytics reports and click-map insights
Email automation is powerful and dynamically versatile so you can target leads based on email engagement, web behavior and on-site actions plus contact data and can be tested pre-activation
Dynamic opt-in and opt-out forms with advanced features like data auto-population and captcha verificationList management based on user behaviors, demographics and lead scores
Transactional emails can be sent with purchase confirmations or receipts
65 different options of professionally designed template layouts
Support for A/B tests, SMS messages, auto-responder messages and transactional emails
An intuitive design builder and responsive drag and drop email editor loaded with multiple preset elements
Flexible ways to personalize messages sent to leads with advanced custom conditions such as If/Then/Else parameters
Brevo dashboard is built to deliver critical insights like contact count, number of open emails, how many people clicked on emails and blacklisted contacts.
It also outlines trigger SMS and email marketing campaigns and if you want to scan quickly through past campaigns, there's a list at the bottom of the dashboard.
You can build contact lists but you can't import contacts straight from existing mailing lists.
However, the process is simple and straightforward plus with the automation engine, you get alerts soon as information is saved, deleted, or added so you can track your team's activities.
Brevo offers email, SMS and IP plans. However, for email plans, you can sign up for its free package at no cost with unlimited contacts and a sending limit of up to 300 emails daily. 
Check out Brevo pricing plans here.
Brevo (formerly Sendinblue) | CRM Suite
Be it marketing, sales, or customer relations, Brevo is an all-in-one tool helping businesses to carry out everyday business functions with ease. Try it today!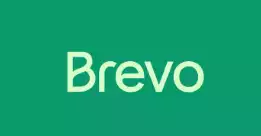 We earn a commission if you click this link and make a purchase at no additional cost to you.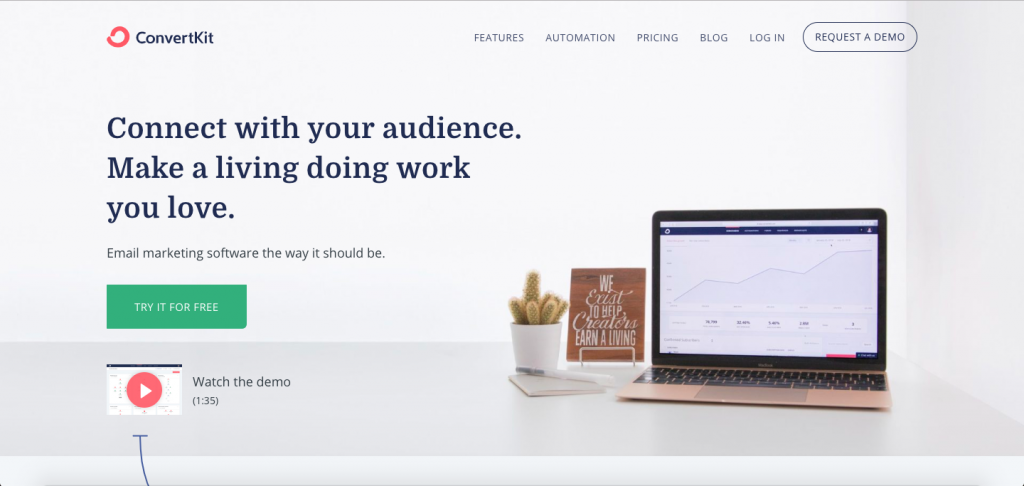 Another solid MailChimp competitor is ConvertKit. It is a software that knows that high-converting emails don't necessarily come in beautiful templates.
They understand that the highest converting emails come from text-based, real-looking emails. And they advertise this with pride. So don't go to Convert Kit looking for HTML templated emails. You won't find them there.
Convert Kit has a 14-day free trial, so you can get familiar with the features they have to offer.
Once your form is created, you will be sending them to a sequence, which is an automated email campaign, once the subscriber takes a certain action.
In the image below, you will also see how to continue to add actions to the sequence.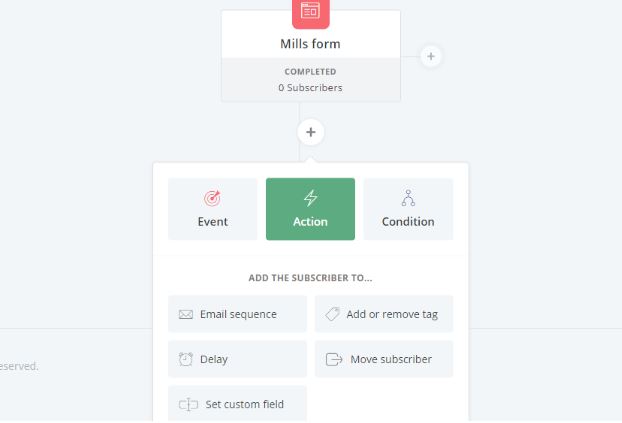 You can see above that you can add an email sequence, add or remove tags, you can create a time delay, move the subscriber to another sequence, or set a custom field.
You might want to read: ConvertKit Vs Aweber – Comparison For Bloggers
Features
Email sequence – Adding an email sequence works similar to many of the other email marketing platforms.
You will simply go to the sequence tab and click "create new sequence" and start building out your sequence.
You simply start with your first email and once you're done writing your first email, then you click "add email" on the left-hand side panel to continue to your next email in the sequence.
Once you've set up your entire sequence, you can go to the "Settings" link on the top right and enter the information you need for your sequence.

Information you should fill out include:
What email address will your emails come from?
What days and times to you want the emails to go out on?
Do you want to use a text, classical, or modern template?
Are there any subscribers that you want to exclude from this sequence?
All very important to fill out and make sure the settings are correct to your liking.
Broadcasts – are one-time emails that can be sent to anyone of your subscribers in your group.
This is where tags come in handy because you can send specific messages to specific people you want in your list.

To create a broadcast, simply navigate to the "Broadcasts" tab and click on "create new." You can see in the above image the first step is to choose your recipients.
You do this by creating "filters" from different subscriber lists.
Once you've chosen your audience you are going to write the email you would like to send to that particular audience. Then at the end, you will be able to preview it before it goes out.
ConvertKit also has many integrations that you can choose from to make your campaign fit well together with other pieces of your marketing programs.
All in all, ConvertKit is one of the promising MailChimp alternatives around.
Get Trial & Special Pricing for ConvertKit
ConvertKit - With Free Plan
Unlimited landing pages & forms, Unlimited traffic, Customizable domain.
No credit card required. Cancel any time.

We earn a commission when you click this link and make a purchase.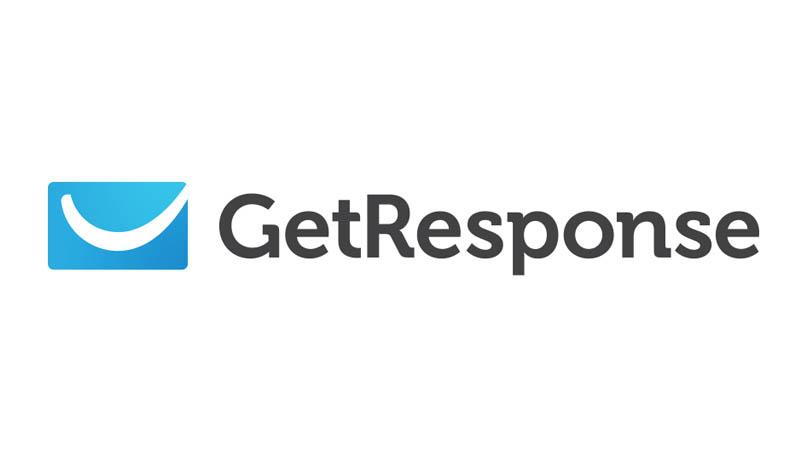 GetResponse is another notable tool in the list of MailChimp alternatives. It offers users an excellent email marketing option.
Starting at just $15 a month, it is one of the brands on the list that provide a quality service which is cheaper than MailChimp ($10 cheaper to be precise) 
It is an excellent alternative for small to mid-sized companies, but it's scalable.
Apart from the poor customer service support system, here are the unique features that makes GetResponse an excellent alternative:
The ability to create up to five split tests
A specialized tool to create marketing tracks for webinars
A drag-and-drop editor
Interesting Read : ClickFunnels Vs GetResponse
Benefits of GetResponse
GetResponse is an all-in-one platform for online marketing to help you grow your business what with its suite of email marketing and online campaign management tools that help you:
Grow sales
Maximize return on investment (ROI)
Succeed in online marketing
As a proud spam-free solution, GetResponse boasts in achieving consistent deliverability rate of more than 99 percent, which they say is the highest in the industry.
They also offer a dedicated team of experts for a five-star customer support experience via phone, email, and chat 24/7.
Features
Email marketing: create professional email campaigns using GetResponse's beautifully-designed and responsive templates.These help you increase sales and subscriber engagement, whether you're just starting out or you're an experienced marketer.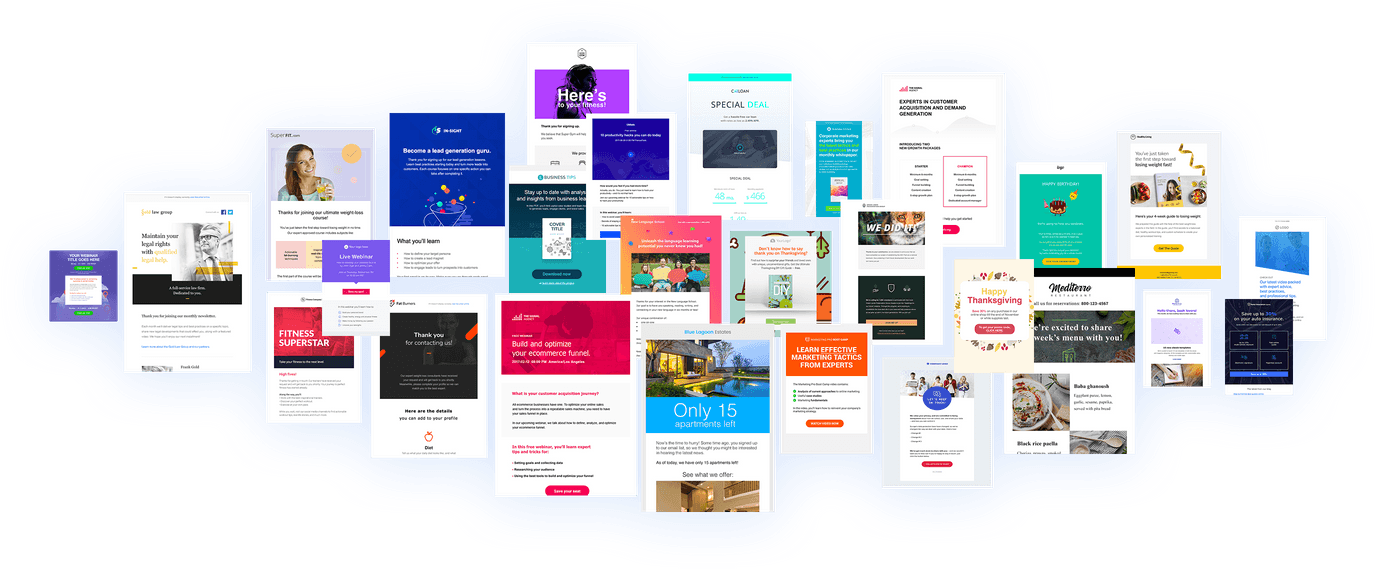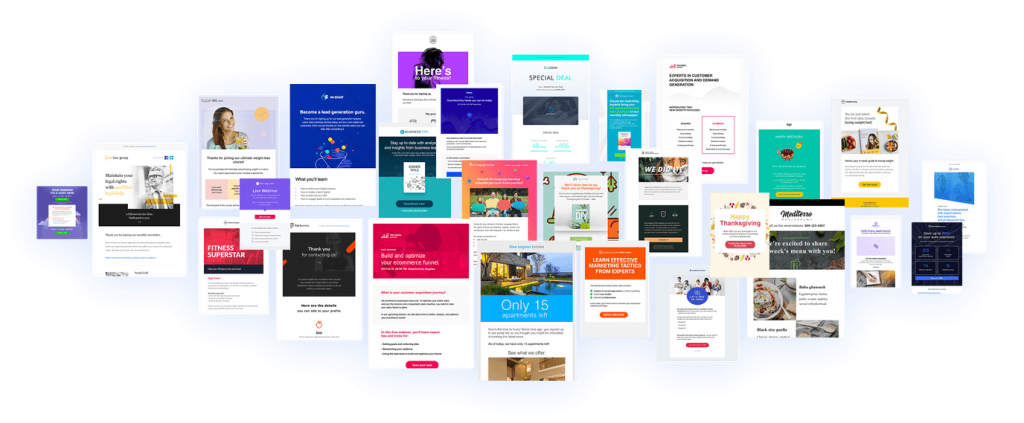 Perfect timing: this is tool ensures your messages only hit the contact's inbox when they're most active, and likely to open and interact with it.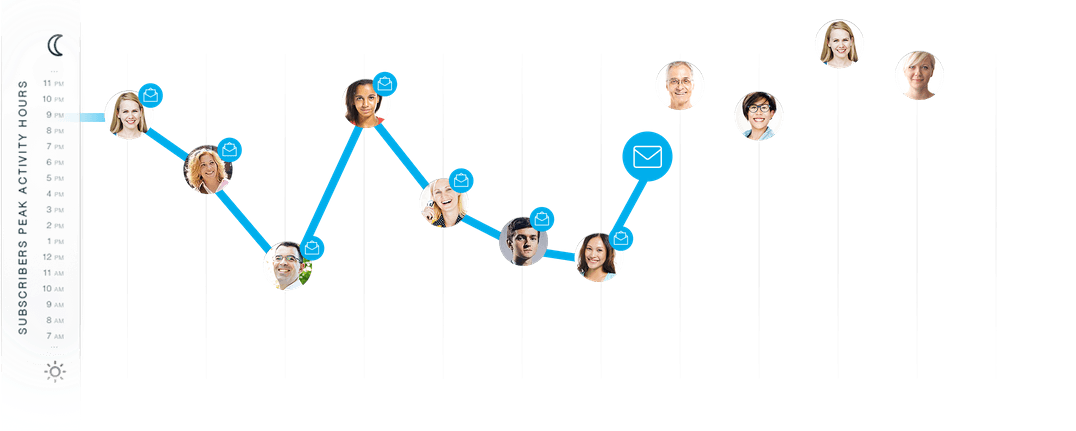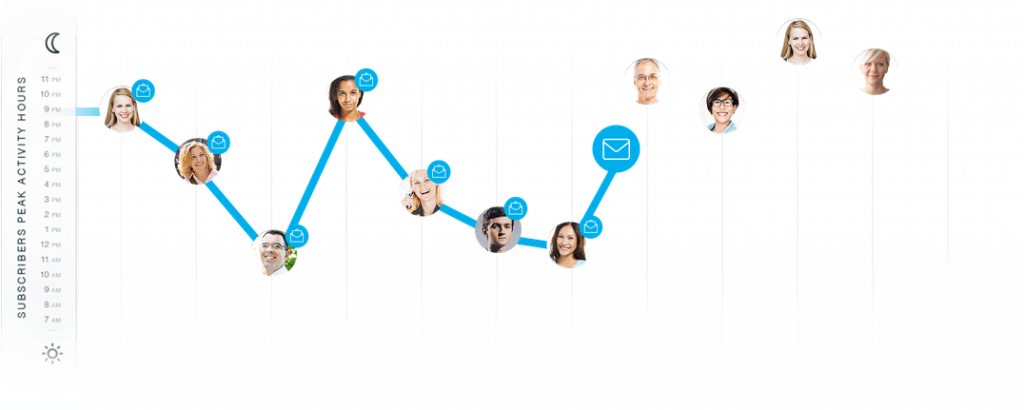 Marketing automation: build scalable workflows based on your customers' journeys for every size of business, using an easy drag/drop creator.Track subscriber behavior in real time and react to abandoned carts, completed purchases, and more.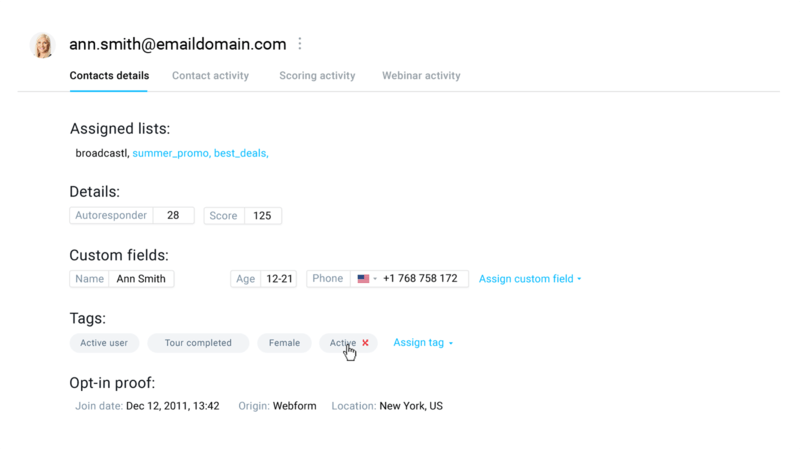 Landing pages: create landing pages that convert to attract new customers and drive more online sales using 100 percent responsive templates and web forms.The intuitive drag/drop editor and ready-to-go templates help you transform your ideas into profitable actions.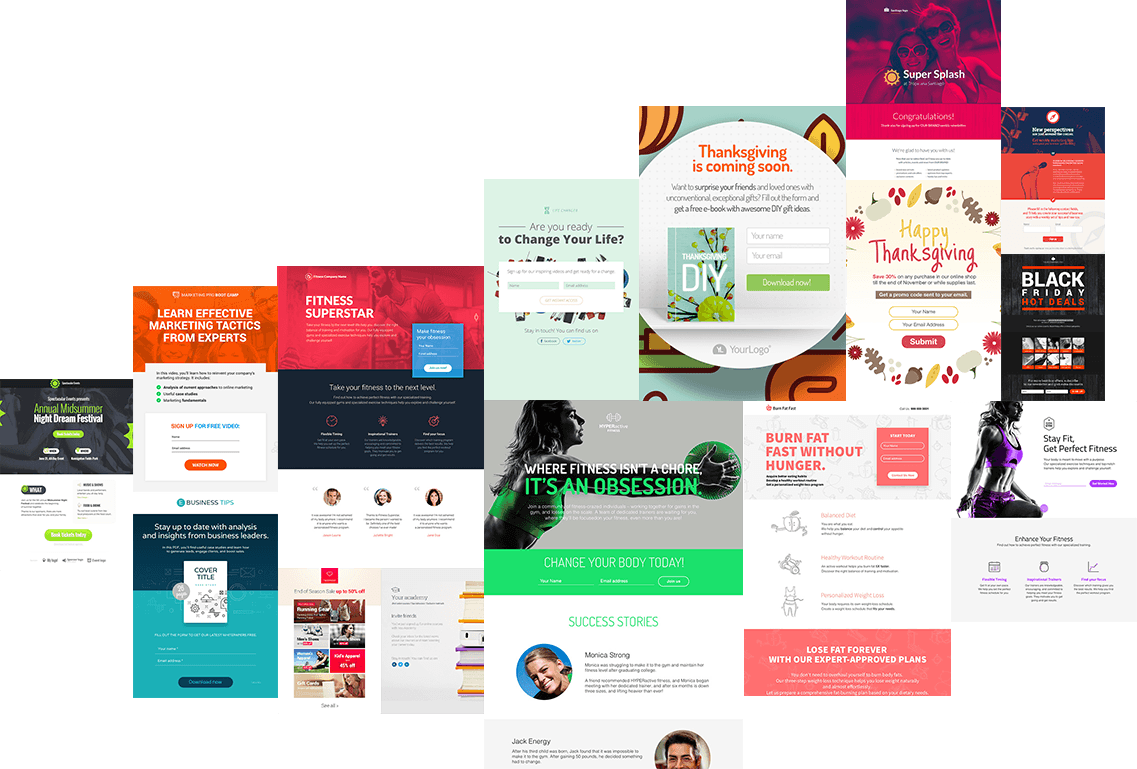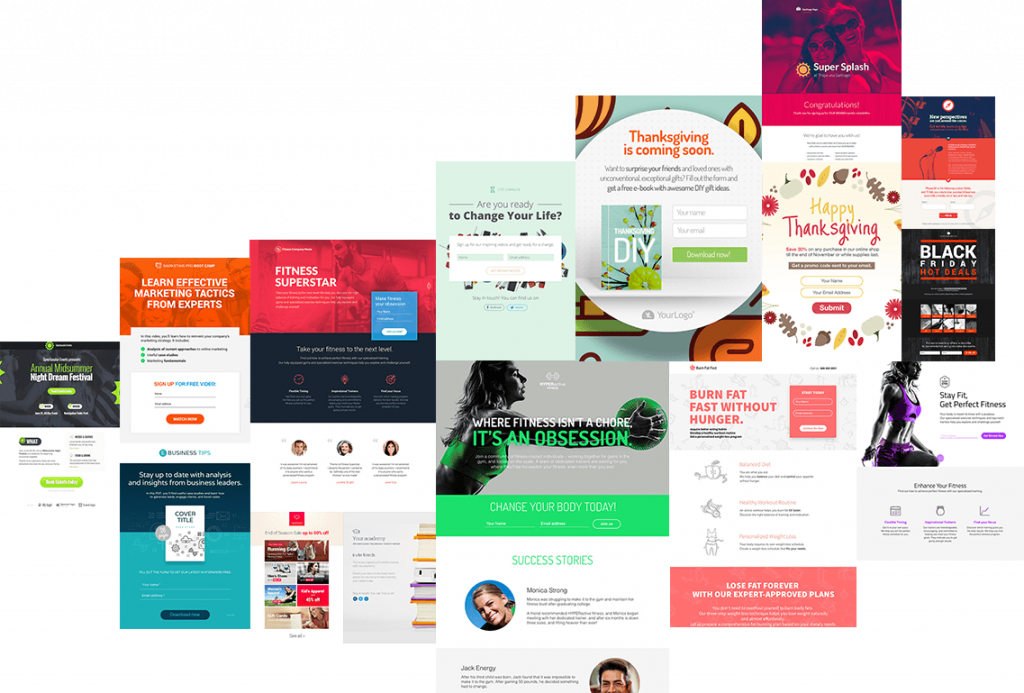 Webinars: GetResponse is the first email marketing service to offer this solution, through which you can generate and nurture leads, and keep customers engaged.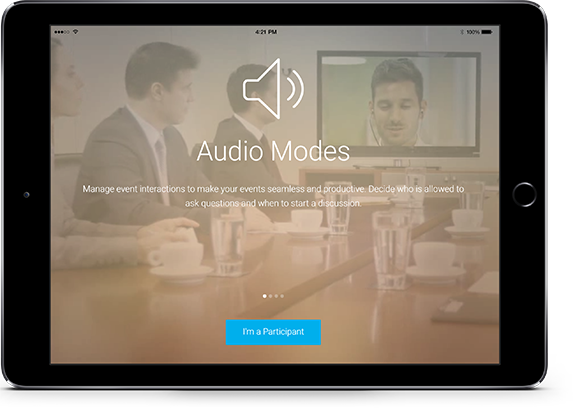 CRM: track contacts and know exactly what stage they're at so you can tell when to sell to them using offers tags, lead scoring, stages, and statues, with notes, meetings and tasks so you can plan each message and sell more.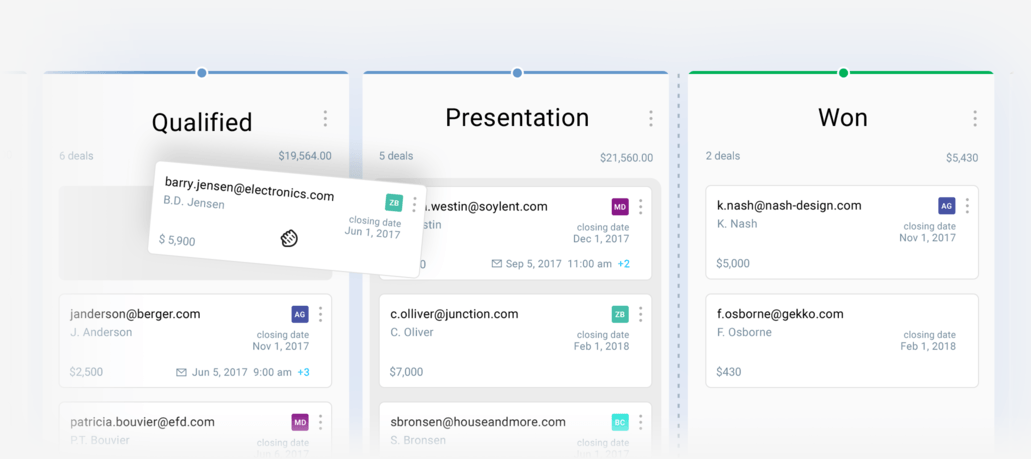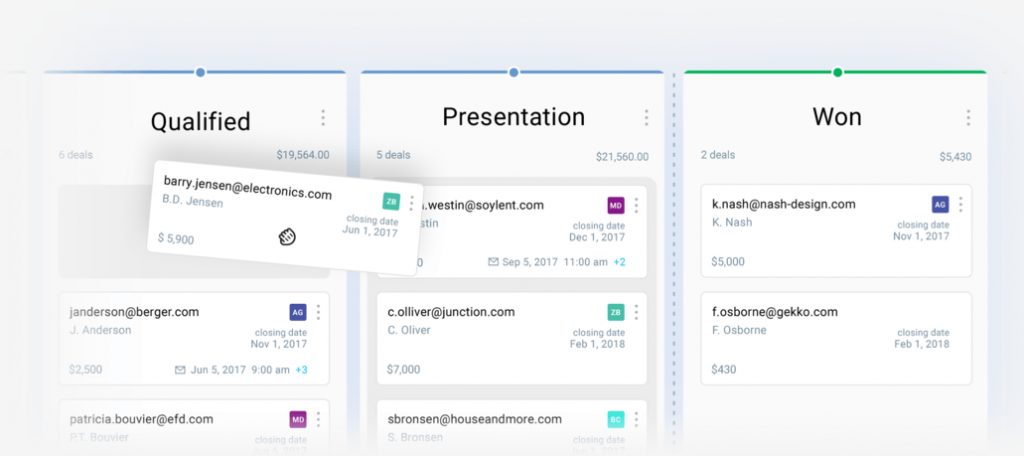 Ecommerce: a suite of ecommerce tools is available so you can convert visitors to loyal customers and keep them coming back for more.Also included are robust integrations and built-in product recommendations, abandoned cart reminders, and advanced segmentation data.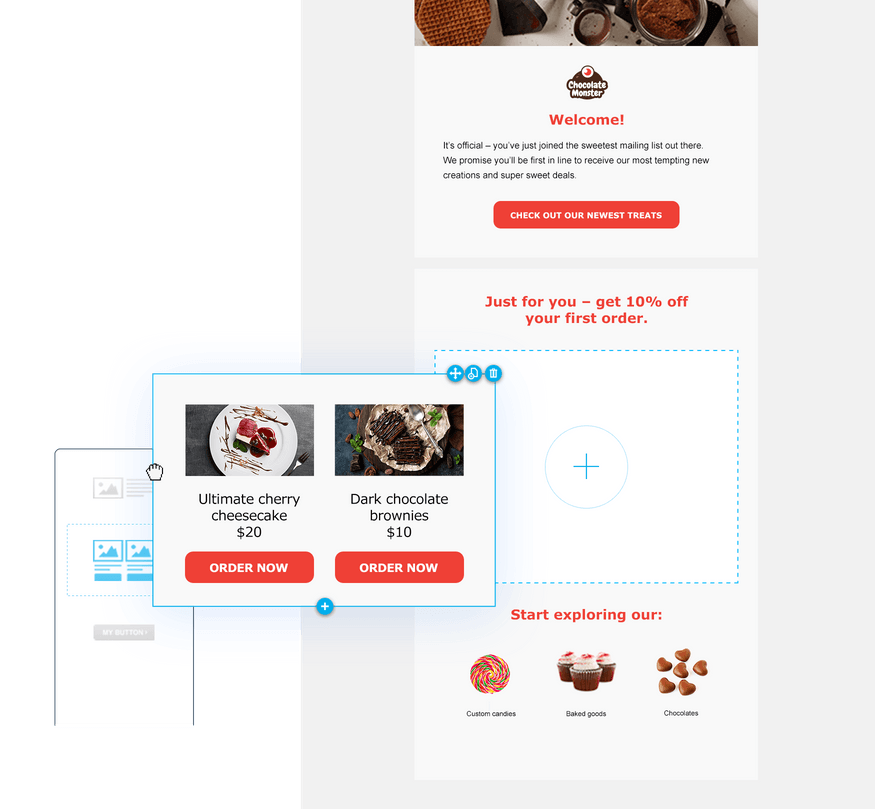 Analytics and Optimization: test, analyze, and optimize your audience's activity in real time and get the bigger picture on CTR, opens, mobile views, goals, subscriptions, OS reports, and geo-location data. Do split testing so you can make moves based on rich data and know if your campaigns are effective
Get Special Pricing for Getresponse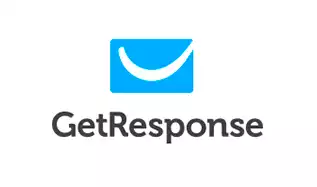 We earn a commission if you click this link and make a purchase at no additional cost to you.

AWeber is an excellent email option for small scale business marketers that do not have a large budget for their email marketing campaigns. It is a good MailChimp alternative to try.
Their pricing starts at $19/month for up to 500 contacts.
AWeber offers its users 700+ templates, which implies that you only have to do a little customization.
They also offer up to four split tests at one time.
The major problem facing AWeber is that users on your list may often need to reconfirm their subscription.
Benefits of AWeber
Audience building: Add subscribers using appealing tools such as popup forms and eye-catching sign up to collect email addresses from your website, your social pages, mobile and much more.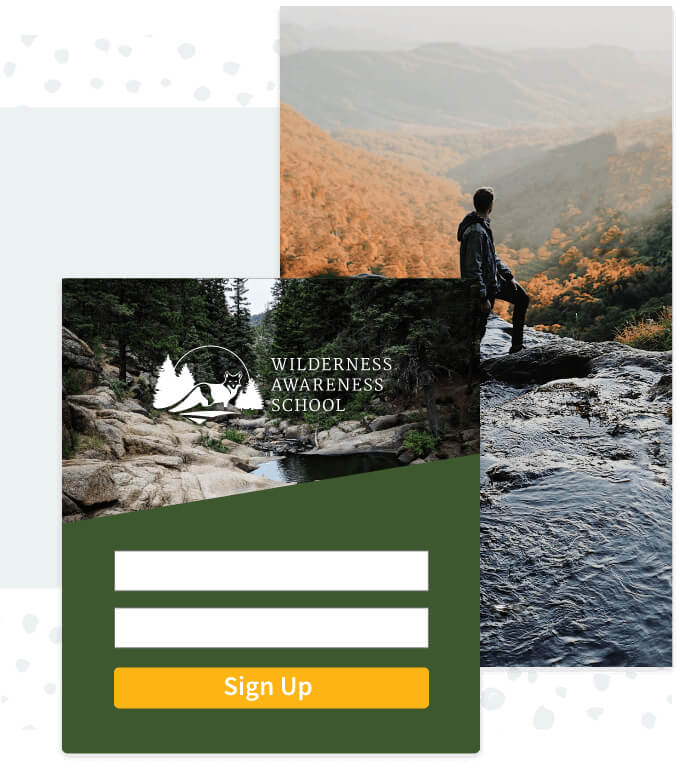 Make stronger connections: Tag your subscribers based on the links they click and emails they open.This way, you'll know the exact content they want and send it to them.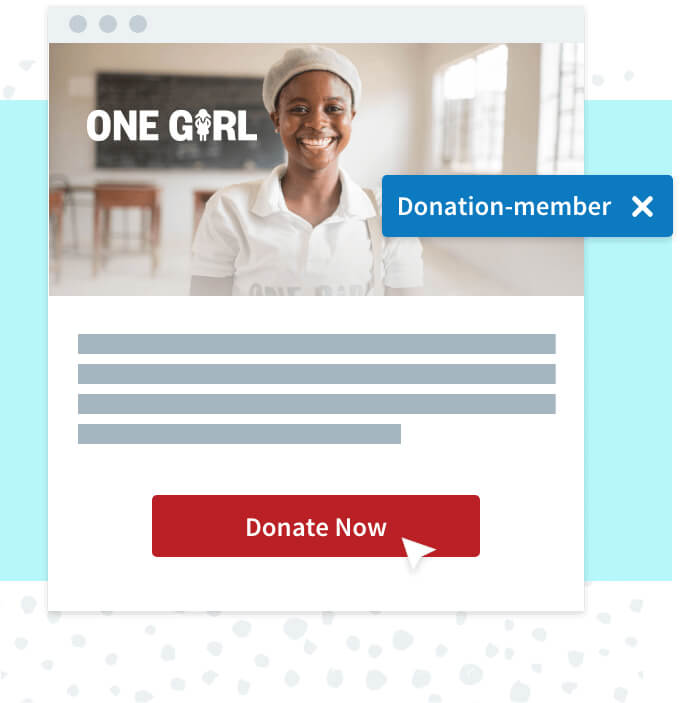 Brand building: Send emails beautiful and professional emails without the need for coding or design skills.This way, you also maintain full control over your brand what with the hundreds of customizable and mobile-responsive templates.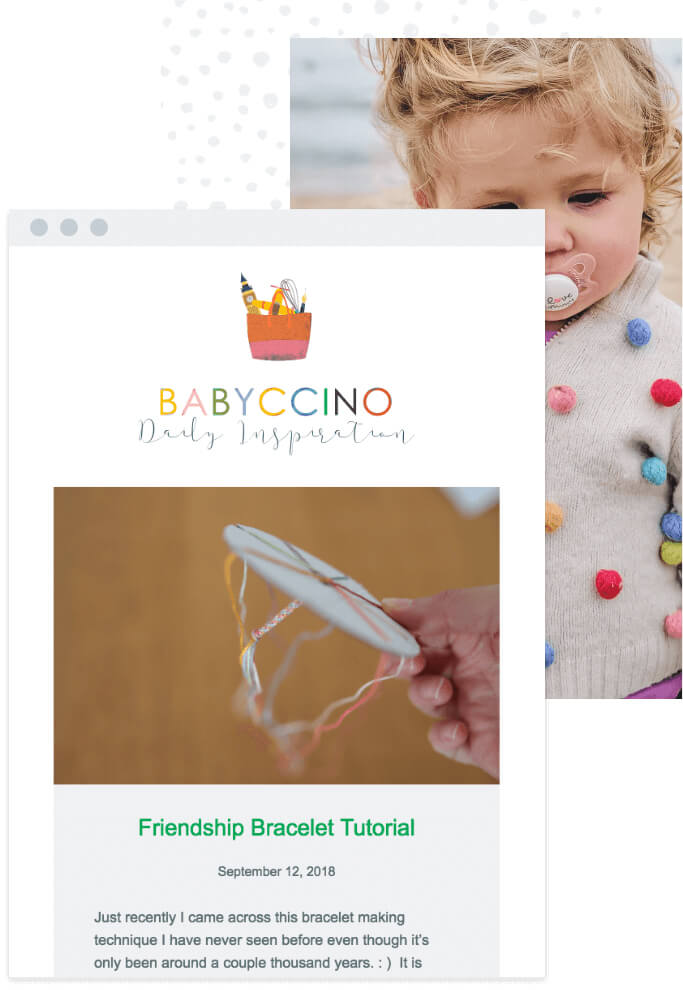 Build your business: Move subscribers easily from the first 'hello' to the next step using AWeber's campaign builder. Additionally, you can trigger email sequences that are personalized and targeted based on the actions of subscribers.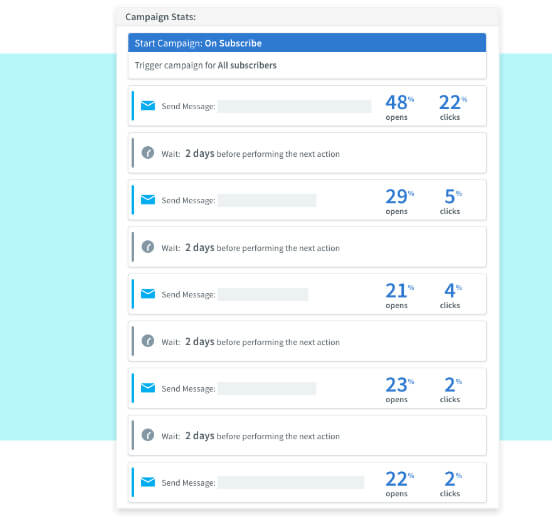 Track and Measure success: see how many people open your emails, the links they click, the number who visit your website, make sales, and much more.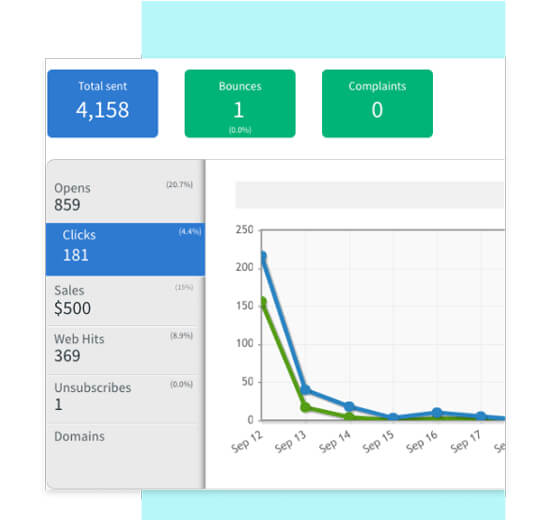 Features
Email newsletters (RSS to email): create emails automatically from your blog posts
Drag/drop editor: select from more than 700 email templates that are mobile-responsive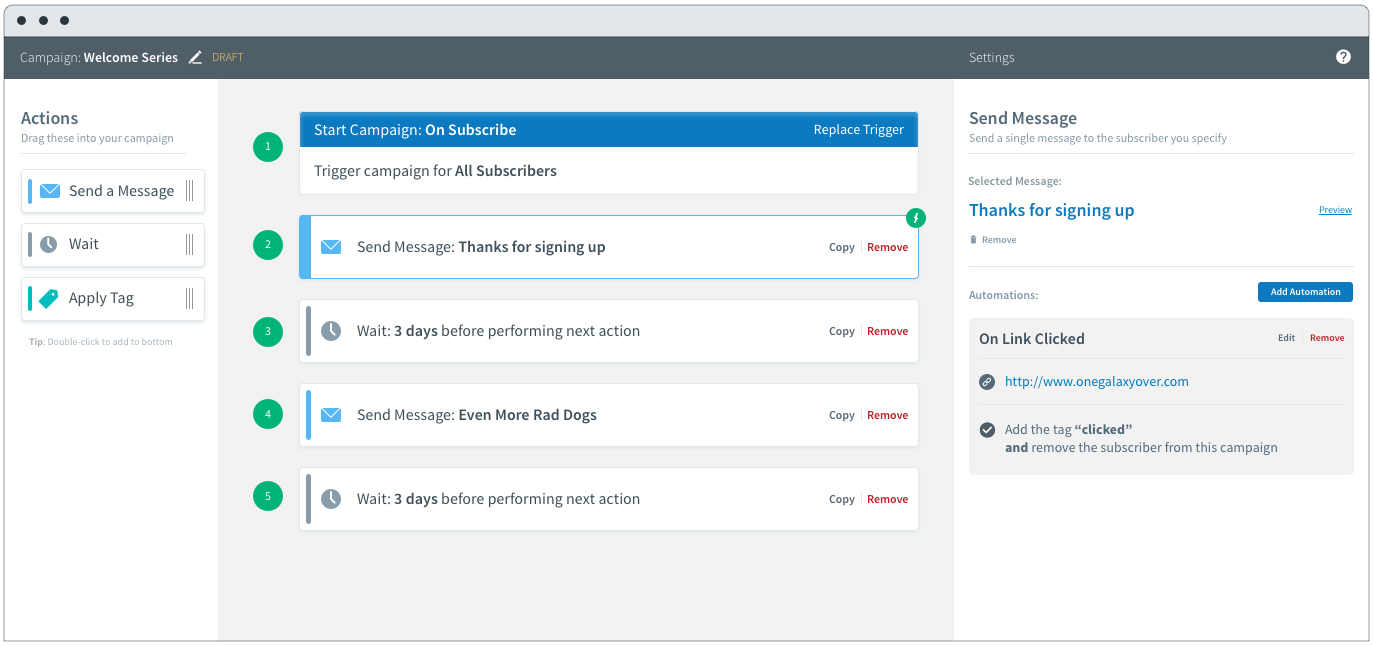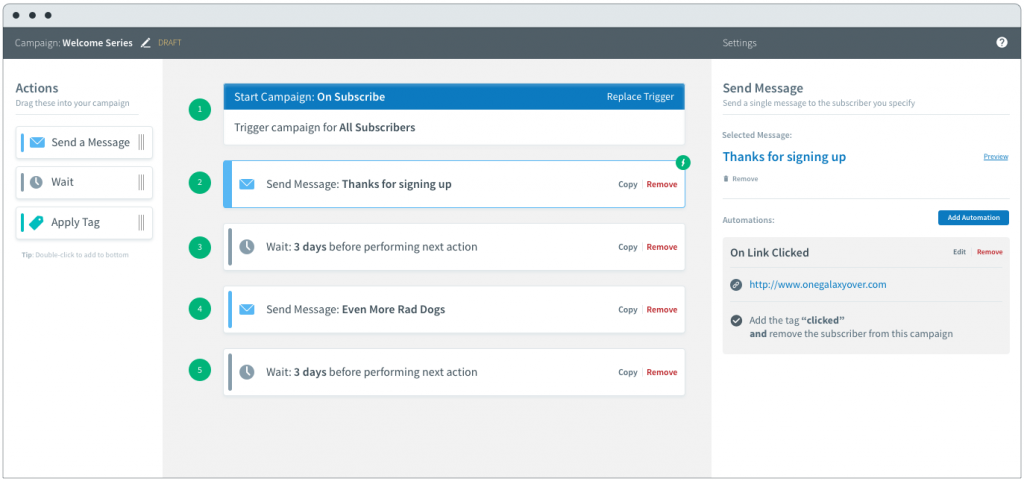 HTML templates: these allow you to easily create and send professional email newsletters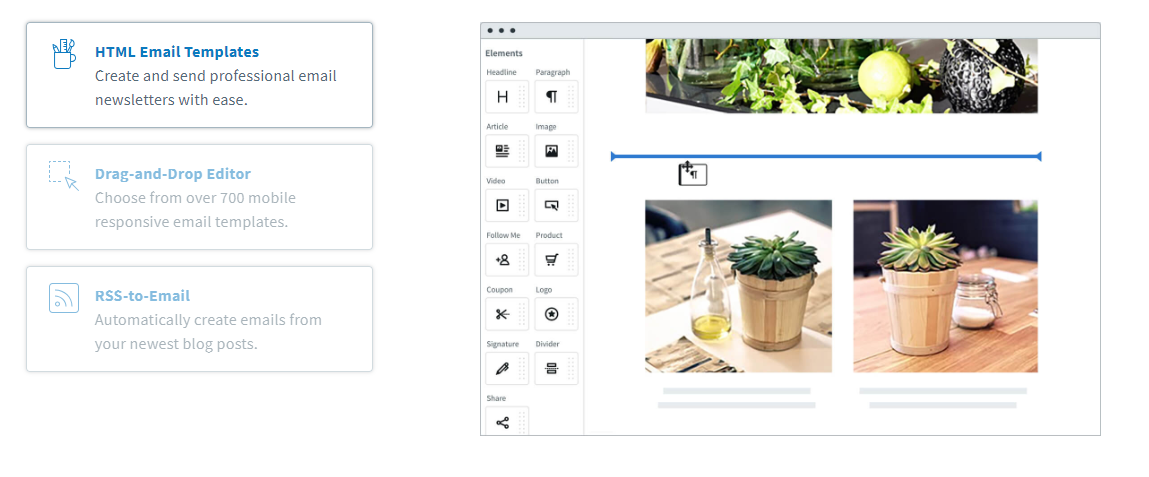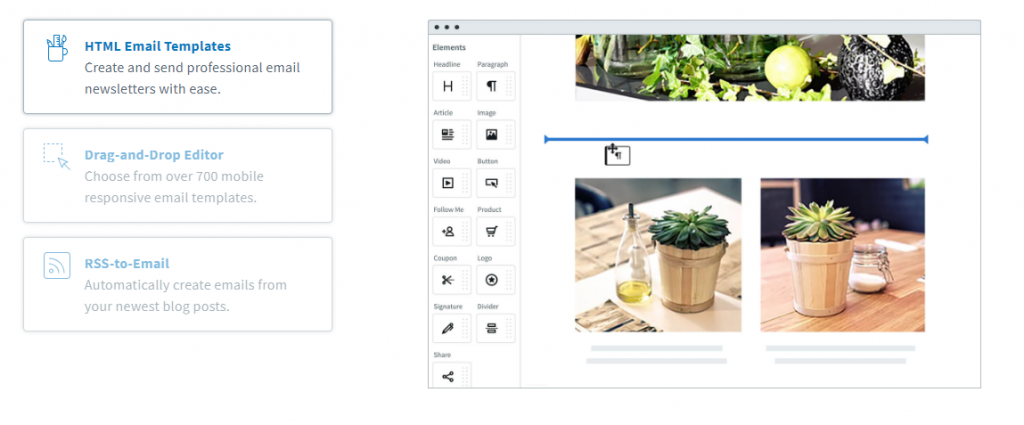 Email automation: create automated email sequences using the drag/drop editor
Tagging: trigger automated email campaigns based on opens and clicks by applying tags
Split testing: test your email subject lines, email content, send times and much more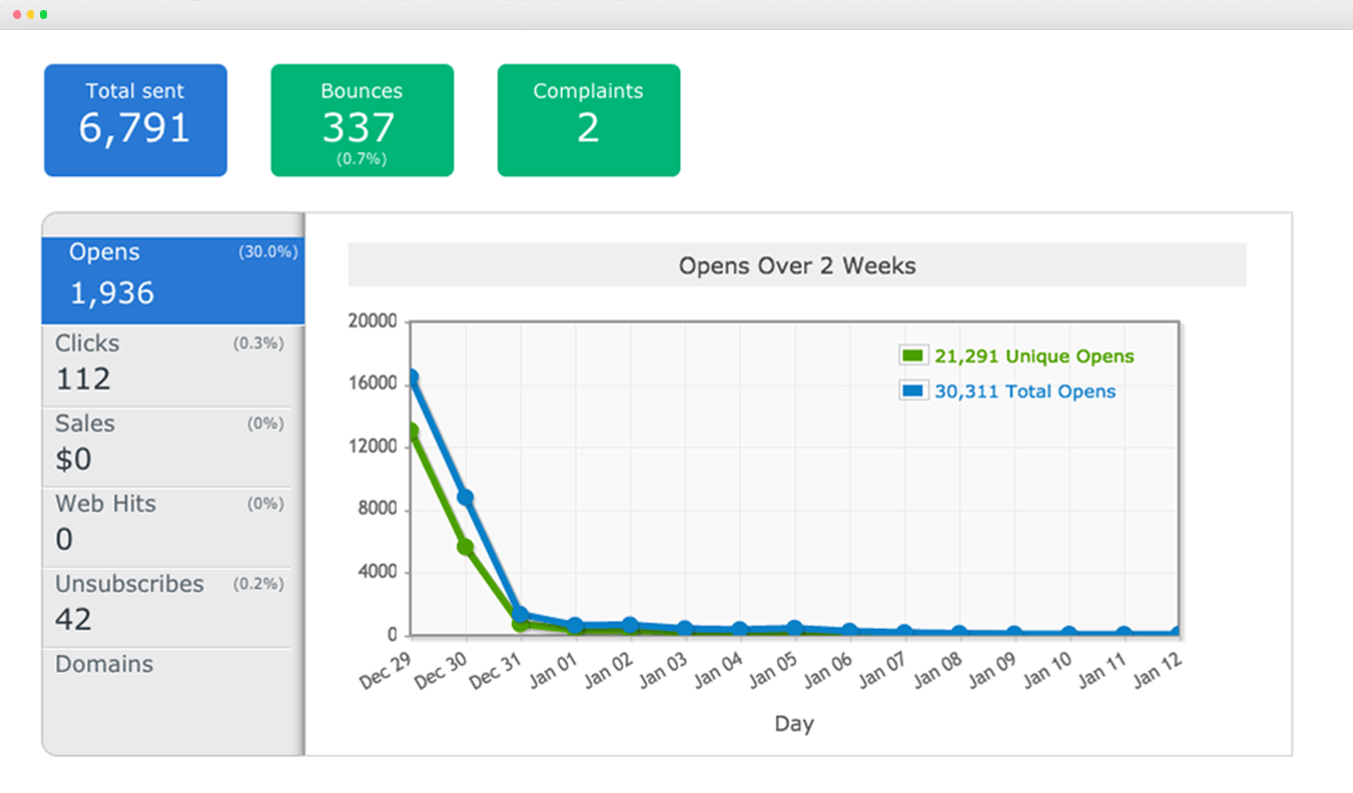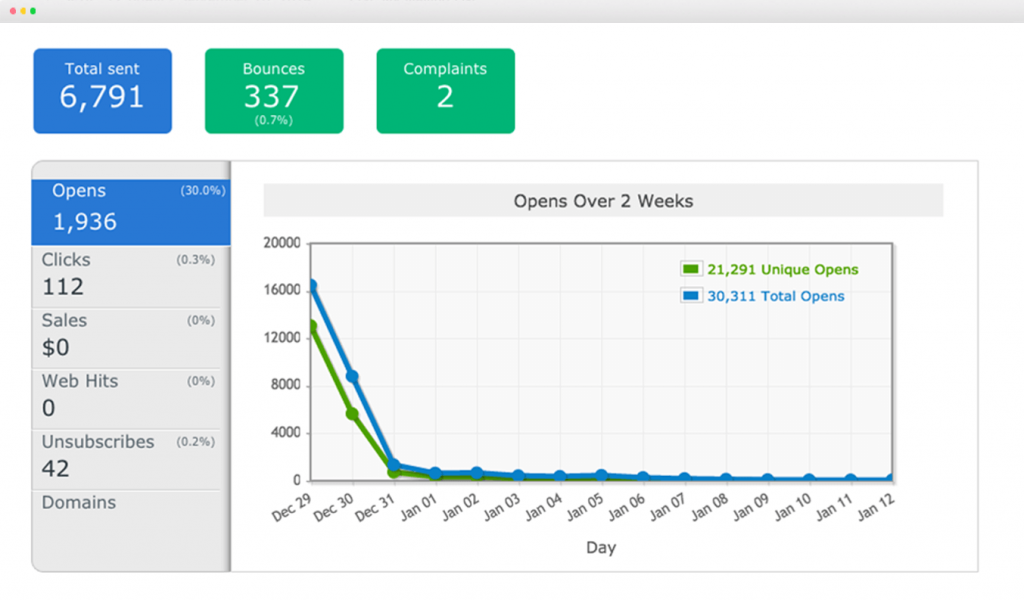 Autoresponder follow ups: send automatically delivered emails in sequences
Integrations: connect email lists with online tools for list growth automation such as Facebook, PayPal, WordPress, and GoToWebinar among many others
Subscriber Management and Segmenting: collect, track, manage, and segment your subscriber list to send targeted emails and campaigns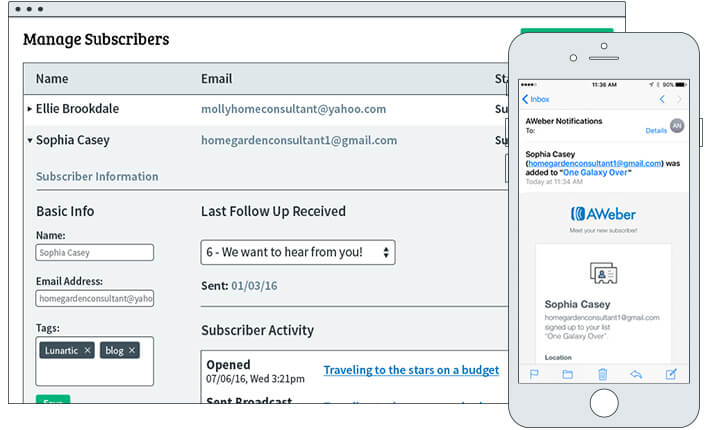 Email Tracking and Deliverability Rate: analytics like click-throughs and open rates can be used to track email performance, with industry-leading deliverability that ensures emails get to the inbox.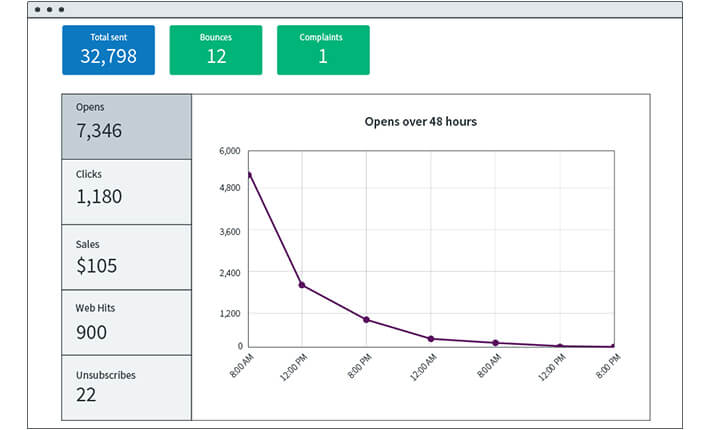 Other tools include sign up forms, email API, mobile apps, customer support, integrations with online tools, and many more constantly being added to the list.
Get Special Pricing for Aweber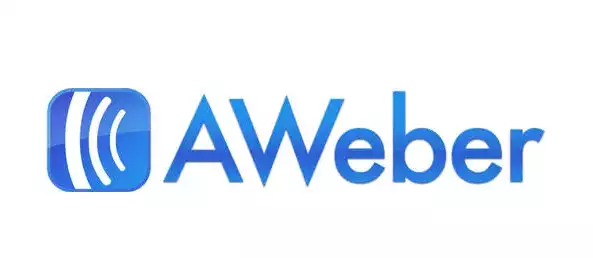 We earn a commission if you click this link and make a purchase at no additional cost to you.

Finding alternatives to MailChimp isn't that difficult today. Constant Contact is also a great email marketing option for small scale businesses.
The pricing is appreciably low, but does have a slight increase over GetResponse.
It's also based on how many contacts you email.
Pricing runs about $20/month for up to 500 contacts and goes up from there with a discount of $17 when you prepay for an annual package.
Constant Contact's special features are incomparable in the world of email marketing:
They offer small scale business opportunities to learn about email marketing and how to use Constant Contact.
Their educational resources, which are always carried out in numerous locations across North America, include live and on-demand webinars, as well as live classes on how to use the software.
In addition, there is a Constant Contact app that allows users to specially merge with Hootsuite. This allow you to send out special emails that link your customers to Facebook. These emails are designed to encourage users share emails on Facebook. You can then track your achievement on social media right within Constant Contact.
Benefits of Constant Contact
Constant Contact is a powerful email marketing and automation solution through which businesses can be more proficient in email and social advertising.
Among its benefits include:
Helping businesses acquire, convert and retain customers
A mobile application that allows business marketers create and send emails direct from their smartphones or mobile devices while tracking them on the go
Analysis and reporting of campaigns to allow businesses see which ones are successful over time and contacts that are engaged.
No coding skills are required, so whether you're a startup or experienced brand, there's zero stress on your part.
For more than two decades, the company has been a leading expert in email marketing and is committed to helping businesses and nonprofit organizations exceed in marketing every step of the way.
Features
Constant Contact lets you nurture your relationships with contacts while streamlining your email campaigns with powerful features such as:
Drag and Drop editor: this makes it easier to customize email templates and design mobile-responsive yet professional emails that look good on each device.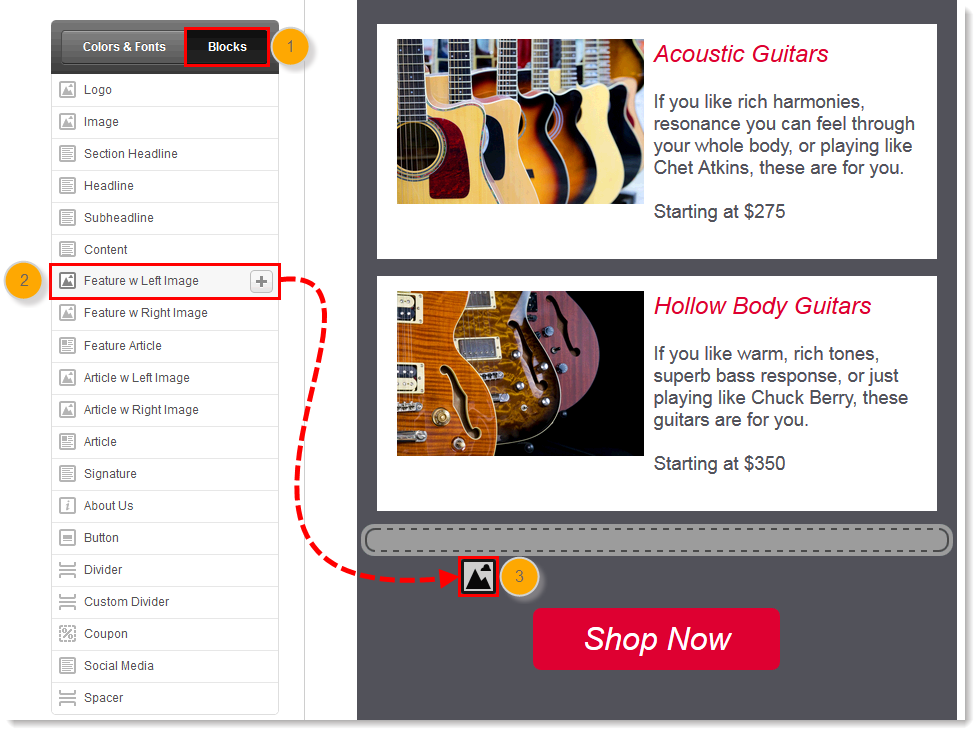 Email Plus: this tool helps you go beyond the inbox and connect with customers through donations, live events, online surveys, coupons and more, and manage them in one place.
Email marketing automation: put your marketing activities on autopilot using scheduled, personalized and targeted emails.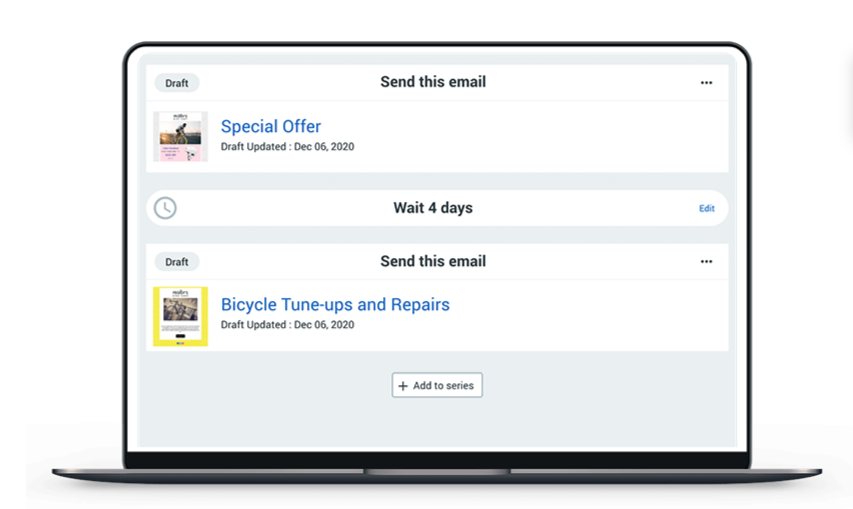 Donations: nonprofits and businesses alike can collect online donations securely and still track them through custom landing pages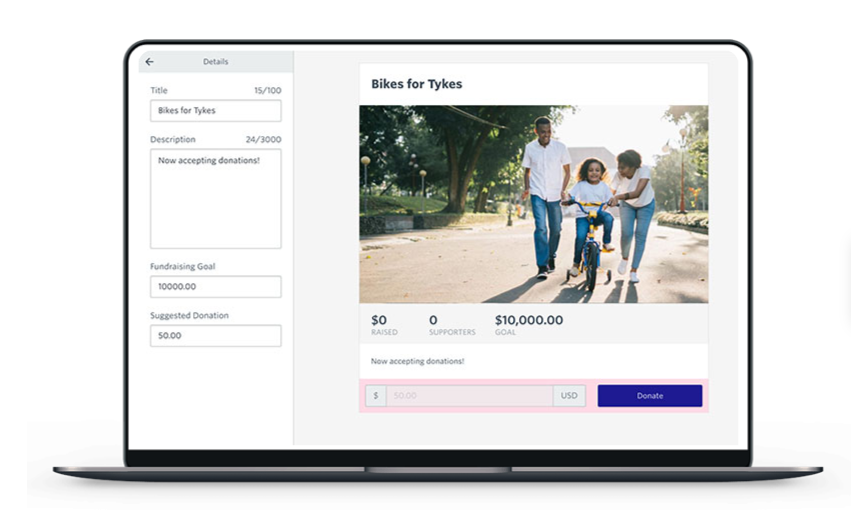 Surveys and polls: gain actionable feedback from contacts via social media and email.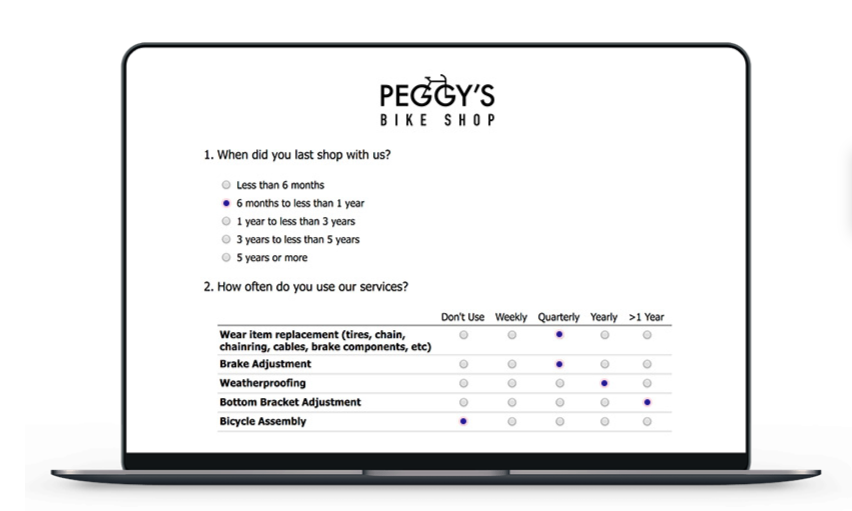 Dynamic sign-up forms: these together with powerful automatic display triggers will help you maximize on your list growth.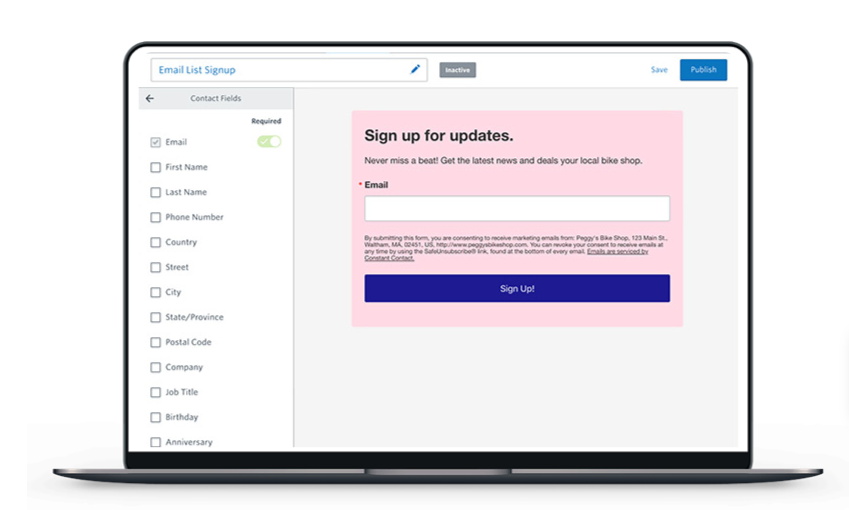 Events: these can be live events that you can create, promote, and manage easily as Constant Contact integrates seamlessly with Eventbrite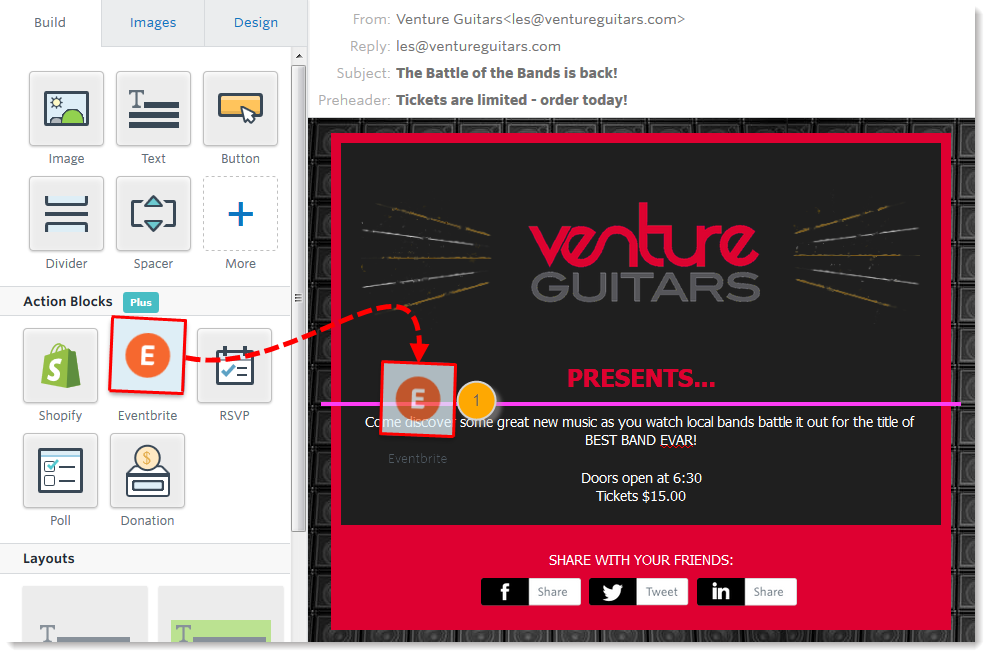 Customer support: Constant Contact offers robust resources such as a knowledge base with tutorials, how-to articles and guides, video tutorials with tips and strategies. A good customer support is important if an email tool wants be ranked among the best competitors to MailChimp. Constant contact ticks all the columns here. 
A professional services team offering premium advice and design for all your needs is also available. You can access support via live chat, email, phone or social media.
Worth Reading : Aweber Vs Constant Contact – Better Marketing Tool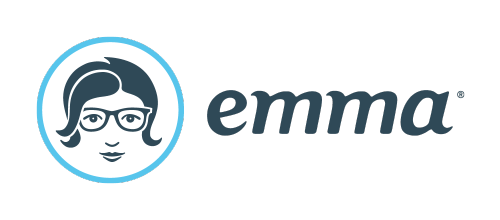 Next on our list of best Mail chimp competitors is Emma. This modern email marketing system may be quite expensive ($89/month) but it has some unique features that make it undoubtedly an excellent email marketing tool for your small business.
Features
It helps you create attractive emails with over 200 templates having professional, custom designs.
Emma's reporting features are exceptional, with their easy-to-read reports and ease of use to pull out actionable data from the reports.
An additional feature is the lightbox forms on your website (those forms that pop up when you're reading an article asking for your email).
Emma also has email automation and dynamic content abilities that are fascinating for beginning automators. This truly makes it one of the best alternatives to MailChimp.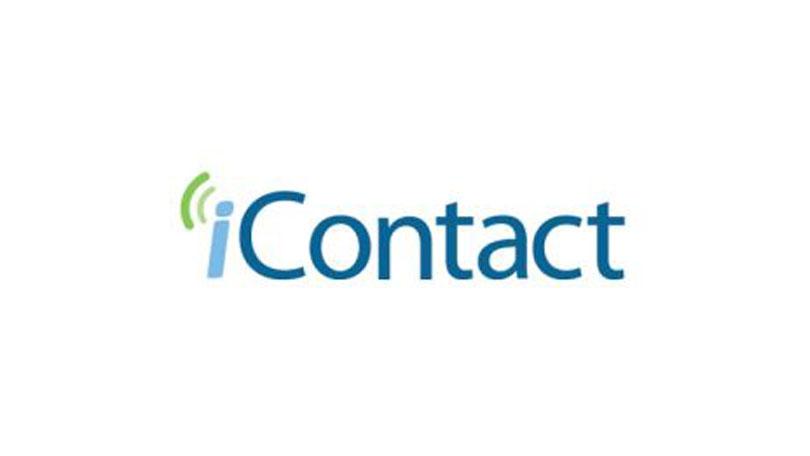 iContact is an email solution that offers cheap pricing plans which start at $14/month for 500 contacts, with a 15% discount if prepaid annually.
It is certainly the best marketing tool for small scale businesses and a strong MailChimp competitor. iContact also offers a more expensive plan for up to 15,000 contacts.
Features
Even though the interface maybe looking old, It has some unique features. Which include:
An organized interface making it easy-to-use for people who have no idea how to use email marketing.
It also features a Message Coder tool which allows customers to customize their email templates without having to know HTML.
iContact also provides vast easy-to-comprehend learning material, including full-length articles and live/recorded webinars.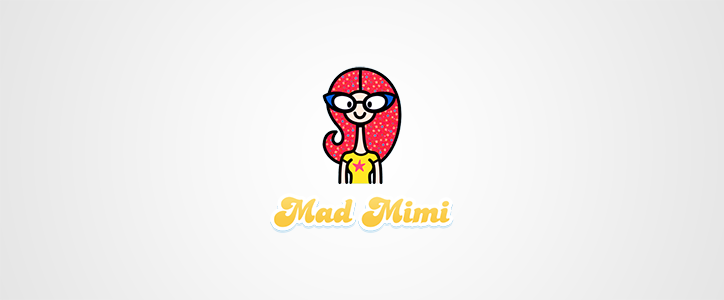 Mad Mimi is one of the most affordable email marketing solutions for small scale businesses. Mad Mimi pricing models start at $10/month for 500 contacts. It can be a great option for people looking for free MailChimp alternatives. 
They also have a free plan that gives you storage for up to 100 subscribers and also offers users free template customization. Their special features include:
Features
A good customer service support system making it the sixth most user-friendly email marketing software option
Emails you send with Mad Mimi are 100% customizable and can easily be modified. No pre-HTML knowledge; just design away.
The affordability factor clearly makes Mad Mimi one of the best MailChimp alternatives these days.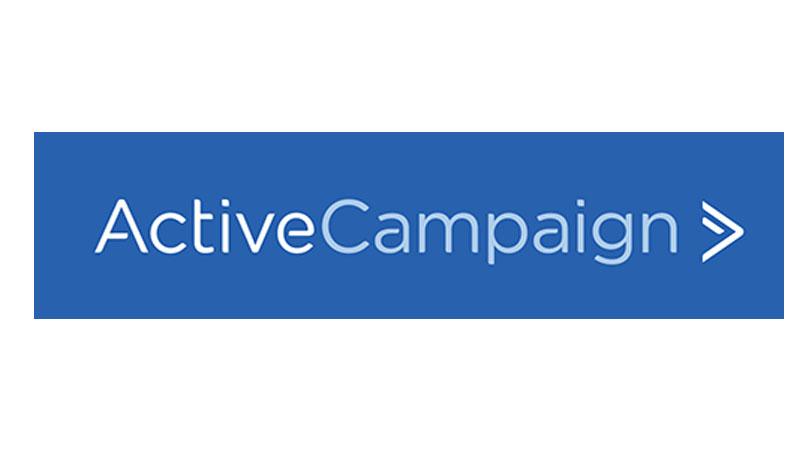 Best MailChimp alternatives have a things in common. They have loads of features. Active Campaign is another great option for any business size. It offers a cheap pricing plan for any business, from small to large, with a pricing plan at just $9/month for 500 contacts.
Features
Email management abilities which are all-around solid, from the split testing to the functionality to create special date-based campaigns.
It has a phenomenal drag-and-drop interface.
Excellent user remarketing abilities
Additionally, ActiveCampaign makes it extremely simple to upload contacts.
Also Read : Best ActiveCampaign Alternatives & Competitors

Mail chimp competitors are in plenty today. Everyone wants to try alternatives to find the best. Freshmail's pricing model is very flexible, with an additional pay-as-you go option starting at $7 for 1,000 emails.
It also offers a superb free premium plan coupled with unlimited emails to 500 contacts.
Freshmail is the best pick for experienced email marketers who are ready for a little bit of marketing automation action.
Features
Ability to import contacts from any other service, including CSV, Gmail and your CRM.
It's a lightweight marketing automation system. You can automate email tracks and use dynamic content.
You can import your own templates to Freshmail, or export Freshmail templates to customize whatever programs you choose to use.
Freshmail can create barcodes to include in emails, making it perfect for retailers looking to send out discounts.

Strong competitors to MailChimp generally have great features and an easy to use interface. SimplyCast has four plans including a pay-as-you-go option for contacts and email distribution.
The pricing plans are available in two categories.
The first option is based on chosen "contacts," to which you can send as many emails as you like over the course of the month.
The second works based on "sends."
The way the send option works is that you can send a lot of emails in a month.
SimplyCast is the best option for email marketing such that you only have to pay for what you need and not what you don't.
SimplyCast has great reporting functionality. The reporting was built for someone who is not very familiar with email marketing, so it's extremely easy to set up and understand.
The only disadvantage of SimpleCast is poor customer service support.

Omnisend is an ecommerce marketing automation tool.
Free plan includes 15,000 emails, but has limited functions.
Standard plan price beginns from $ 10 a month.
PRO plan with with all functionalities, dedicated account manager and unlimited emails starts from $ 199 a month.
Omnisend can help to replace the many small, separate extensions you're currently using, allowing you to have all you need in one tool: different signup forms, landing pages, pre-filled marketing automation workflows, advanced visitors segmentation and even SMS marketing.
Campaign Monitor is another great alternative to MailChimp and as a trustworthy email marketing platform, it goes beyond simple email creation. Campaign Monitor also enables you to customize each email element right down to the last pixel.

The product also offers a free trial that you can use to send test campaigns to a maximum of five people.
The free trial has no time limit, and you will only be prompted to select a payment plan if you attempt to send an email to more than five people.

Plus, the platform also provides totally responsive and fully customizable templates for free.

Features
1. Drag-and-drop email builder that enables you to design beautiful, professional-looking emails in minutes, regardless of your level of email expertise.

The email builder is highly intuitive, which means you'll have no problem using it even if you're an email marketing beginner.

2. In-depth reporting and analytics so that you can see how your emails are performing in real time.

With Campaign Monitor's Insights feature, you get a comprehensive view of your email marketing performance. You can either look at your email marketing efforts in its entirety or you can be more granular and look at specific campaigns.

If you want to know how different regions are currently engaging with your email, you can launch a report called Worldview.

This allows you to see which subscribers from which specific countries are opening your emails and whether or not they're clicking any links.

3. Security and privacy features to keep Campaign Monitor a completely safe and reliable platform for you to use.

Campaign Monitor has added two-step verification to your login process. When you log in to your Campaign Monitor account, the platform sends an additional code to your phone (via an authenticator app).

You'll need to enter this code to successfully log in to your account.

Furthermore, the platform now implements Google's reCAPTCHA service on email signup forms. This significantly reduces spam attacks, improves email deliverability, and ensures that your brand is GDPR-compliant.

4. Third-party integrations so that you can customize your experience to perfectly suit your needs and the needs of your customers.

There is a wide range of apps on the Campaign Monitor app store, from CRMs to e-commerce platforms to software that you can use for designing custom landing pages.
The feature list of this great alternative to MailChimp doesn't end here. It has plethora of other features that are useful.

Campaign Monitor's pricing starts at $9/month for their Basic plan and $149/month for their Premier plan. If your requirements don't fit into any of Campaign Monitor's plans, you can contact them to get a quote for high-volume pricing.
This kind of custom plan comes with advanced email marketing features and world-class user support.
Wrap Up
So this was our list of MailChimp competitors. I'm sure it will help you to make smart decisions for your business.

Author: Sam Zaman
Sam loves to write on technology & related stuff. Ecommerce, mobile and internet marketing equally drive her interest. Likes gardening and experimenting with new recipes. An avid reader and absolutely mad @bout donuts :)