Amazon product prices could change in a heartbeat. And I'm being conservative here.
Price changes could happen more than 28 times a second or up to 2.5 million times a day. This means the price of an average product on Amazon changes every ten minutes.
It can be frustrating when you see a drop in the price of the item you just bought.
Since these prices fluctuate wildly, you can track product price histories to catch the best deals. So, instead of refreshing a page every ten seconds, use price tracker apps to monitor both past and present prices.
Keepa is a product price tracker for Amazon.
This Amazon price tracker allows you to find products on Amazon, set a price, and get alerts when the price drops.
But, Keepa is not the only price tracker on the market. You have alternatives. So let's examine them.
Read this interesting post: Jungle Scout Vs Keepa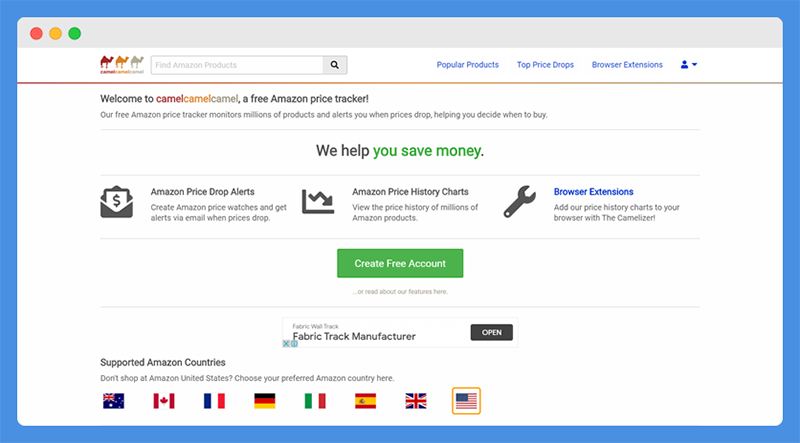 CamelCamelCamel focuses on keeping you aware of price changes and their tendencies to change. Because of the software's versatility, you are kept in the loop and know when prices change in real-time. But, unlike Keepa, this software is free.
This tool also offers historical graphs and charts for product prices. These charts and graphs show you the current, lowest, and average prices of a product. You can also discover the trends of the products for making more effective buying strategies.
CamelCamelCamel saves you from wasting time monitoring the cost of products manually every day. You don't need to compile price details in a spreadsheet for analysis — this tool does that for you.
Features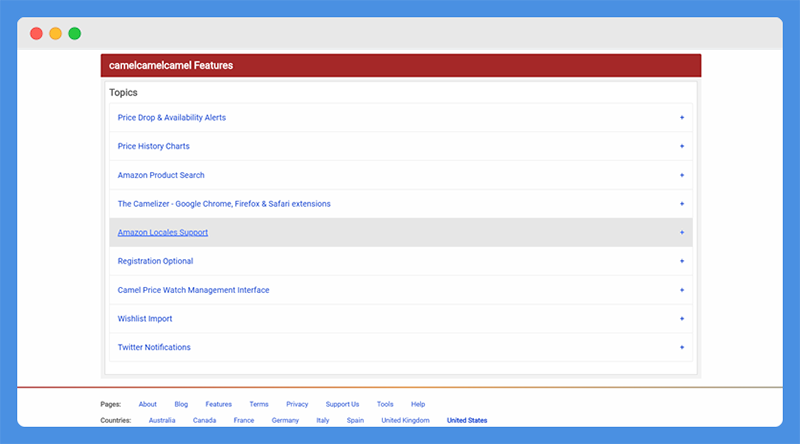 CamelCamelCamel comes with some unique features.
Chrome Extension
Just like Keepa, the software has a Chrome extension — Camelizer. This extension allows you to view price history and drops right from the product page.
You also have an understanding of prices on Amazon and third-party apps. Plus, the extension gives you an idea of price changes every month. And, you can use a general chart to make assumptions on these changes.
Wishlist Synchronization
CamelCamelCamel also supports wishlist synchronization. You can create a wishlist and price watch list on Amazon and synchronize them with the software. Even more, when you buy an item from the wishlist, the label changes to reflect that.
Bookmarklet
Additionally, this software has a bookmarklet feature that can substitute its Chrome extension. You can drag products to your bookmark section, which, when clicked on, redirects you to the products page and its price history.
Price Alerts and Notification
One of CamelCamelCamel's main tasks is giving you price drop alerts. Also, the software allows you to choose prices you want notifications on. Even more, you can select your preferred product categories and drop types.
Price History Charts
The software also provides you with price history charts for products you search for on Amazon. With this feature, you can access a price/date graph that shows you price changes over a specific time frame. Plus, you can see a table with precise price interpretations outlining information like:
Maximum price
Minimum price
Current product price
Average prices are also included in the charts for an impression of price changes in the future.
Pricing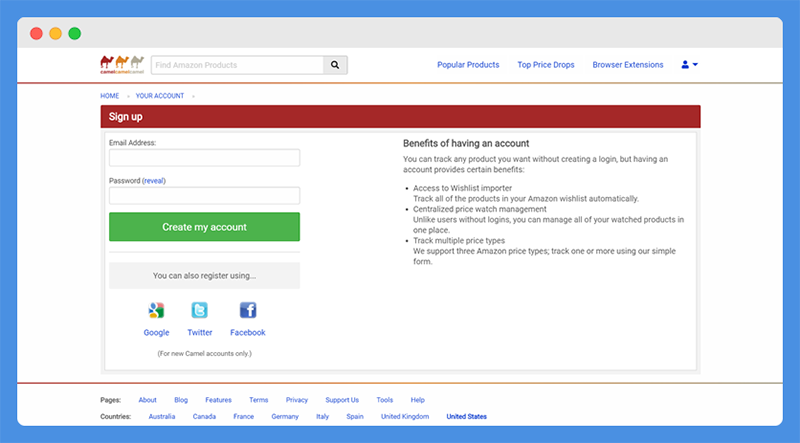 This tool is free.
What Users Love About CamelCamelCamel
The tool has a user-friendly interface.
CamelCamelCamel is mobile responsive.
You have access to in-depth and clear historical pricing data.
The tool can also be used as a browser add-on.
Limitations of CamelCamelCamel
Camelizer doesn't support Safari browsers.
The tool does not send Twitter notifications.
CamelCamelCamel is prone to inaccurate alerts.
Data on product options and sizes could be inaccurate at times.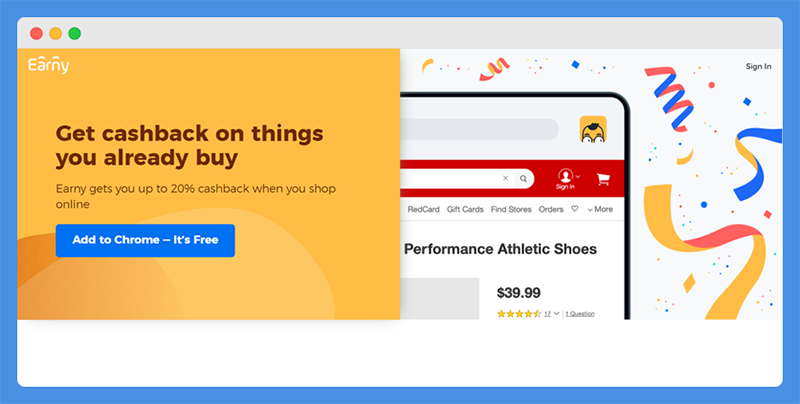 Earny connects with your email to review digital recipes in your inbox and analyze items you've bought. When the price of any of these items drops, the software helps you submit price adjustment requests.
The app helps you get refunds when the prices of items drop. Even more, Earny helps you claim refunds and review the policies of different retailers.
Earny's functionalities work for retailers like:
Home Depot
Zappos
Target
Nordstrom
Nike
Macy's
Bloomingdale's
Gap
Costco, and more
Features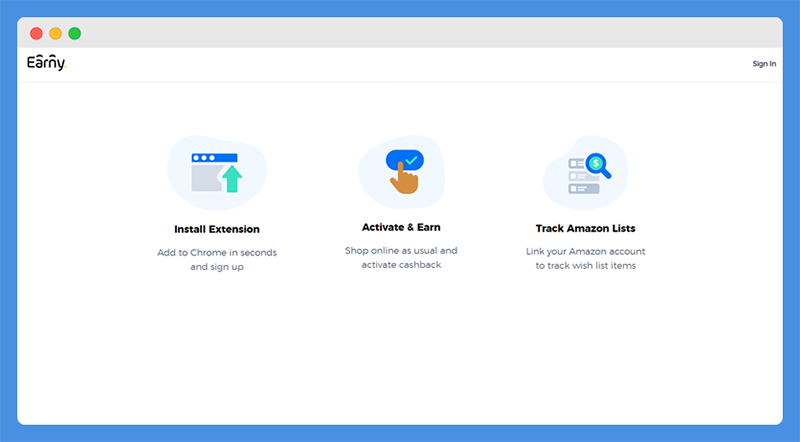 Track Refund Opportunities
The Earny app sends you a notification when there's a refund opportunity on items you've bought. However, this is only for items bought with cards like Visa, Mastercard, Citi, and Chase — not items bought with cash.
Price Watch List
Also, while on a site approved by Earny, you can add items to your price watch list. Earny monitors the prices of these items and notifies you when they are on sale.
Browser Extension
Just like Keepa, this software also has a browser extension. However, unlike Keepa, this browser extension alerts you when you visit a site with a cashback option. You can activate and deactivate this option as you please.
Pricing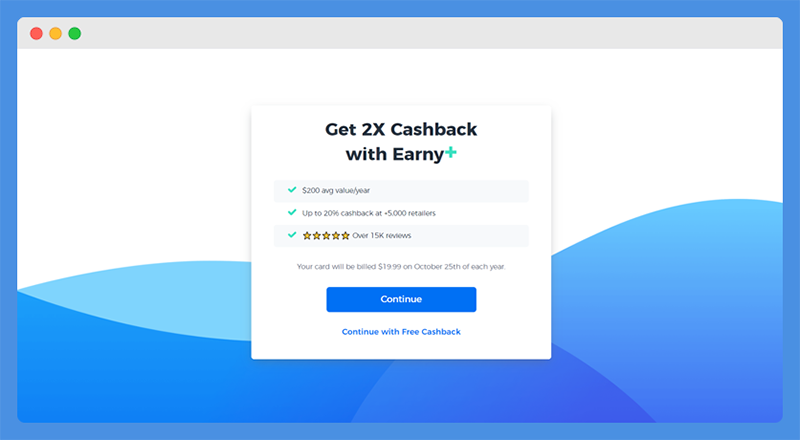 Earny's pricing plans include:
Free plan
Annual Subscription — $19.99 per year
Earny's annual subscription gives you access to features like:
Getting money back on the items you buy when prices drop.
Full protection on major travel booking sites and supported retailers.
A free 2-day returns and shipping ShopRunner membership.
These prices might change with time. You can visit the Earny website for more information.
What Users Love About Earny
You get a refund automatically when prices drop.
Earny supports popular eCommerce stores.
The tool has an easy-to-use interface.
Limitations of Earny
You need a subscription to access all Earny's features.
The tool requires permission to send mail and view your inbox.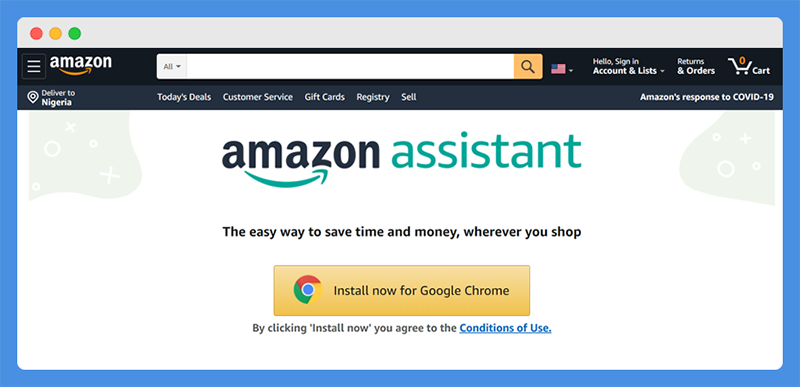 This is Amazon's own price tracker. It helps shoppers track prices and view price changes over a specific time frame.
The software also makes it possible to compare products and get updates on Amazon shipments and orders. Even more, Amazon Assistant allows you to access your Amazon Lists from wherever you are. This way, you can track the prices of items on your list at any time.
Features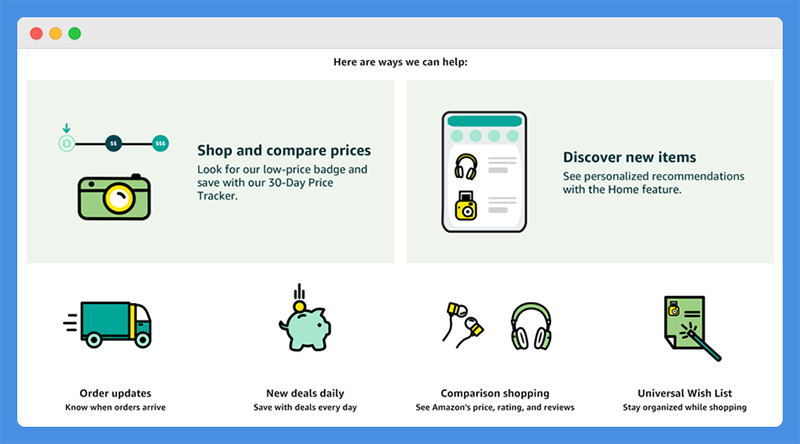 Popup Notification
Amazon Assistant has a popup feature that comes up when you visit a product's landing page. This popup window shows the price of the item on Amazon. It also provides a link that directs you to the product page on Amazon.
Price Comparison
This tool also shows you the site or store of items you're currently on and their Amazon prices.
Wish List
You can also add items to your Amazon list with the Amazon Assistant extension. From there, you can add the items to your shopping list. Plus, you can compare items within the extension available for browsers like Opera, Edge, Firefox, and Chrome.
Access Existing Shopping List
The Amazon Assistant extension also allows you to access your existing shopping list.
Pricing
The Amazon Assistant can be installed for free. All you need is an Amazon account to connect it to.
What Users Love About Amazon Assistant
Amazon Assistant has an easy-to-use interface.
The tool supports Android and iOS devices.
Limitations of Amazon Assistant
This tool often experiences glitches.
Amazon Assistant is not compatible with Safari.
The tool pops up on every new search, which can be frustrating.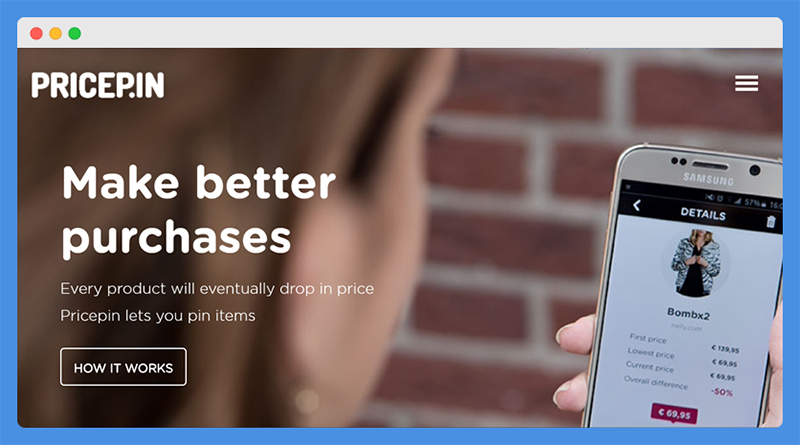 With Pricepin, you can pin products from eCommerce websites and get alerts when prices drop. Unlike Keepa, this tool is free.
Also, this tool allows you to track the prices of your favorite products.
Features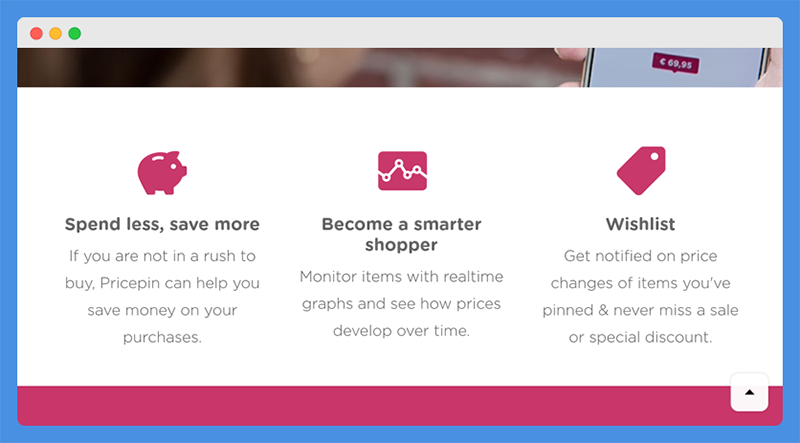 Price Change Chart
Pricepin provides you with real-time graphs illustrating how prices change over time. Even more, you can add items to your wishlist and get alerts on price changes of items or when there's a special discount or sale.
Chrome Extension
This tool also has a browser extension for Chrome, Firefox, and Safari. This extension allows you to pin items directly from your browser.
Mobile App
Also, Pricepin has a mobile app for Android and iOS devices. You can pin your favorite products directly from your phone.
Pricing
This price tracker is free.
What Users Love About Pricepin
Pricepin is free.
The tool is available as an extension and on Android and iOS platforms.
Limitations of Pricepin
Pricepin does not offer any coupons.
PriceSpy is another interesting price tracker.
The tool logs the price of items from over 2000 retailers. Aside from Amazon, the tool also tracks prices on eBay and Argos.
What makes this tool different from Keepa is that it allows you to compare which stores have the best price for an item. Even more, you can see which stores have the items in stock.
PriceSpy also shows you the lowest prices for each item, as well as sudden price changes. More so, becoming a PriceSpy member allows you to
Easily monitor price changes.
Write product reviews.
Save and sync product lists.
Easily change or set up price alerts.
Features
Filters
PriceSpy gathers information on products with the help of comprehensive filters. These filters give you access to a huge set of products. Plus, they help you find products that fit your requirements.
With PriceSpy's filters, you can see popular products — products with the most clicks at the top of each category page. Even more, you can see product and shop reviews from other users.
Curation
PriceSpy also curates prices from different online stores. They also display products with the lowest prices at the top of their product pages.
Stock Status
The tool also shows you the stock status and shipping costs of items. Plus, you get access to price history for each product and see if the price is good at the moment.
Alerts and Price Notifications
Additionally, PriceSpy alerts you when the prices of products drop. Plus, you are also notified when a store stocks newly released products.
Pricing
PriceSpy is free.
What Users Love About PriceSpy
PriceSpy offers excellent customer support.
The tool shows the prices of used items on Amazon.
Limitations of PriceSpy
Mobile app experiences glitches.
Prices could be inaccurate at times.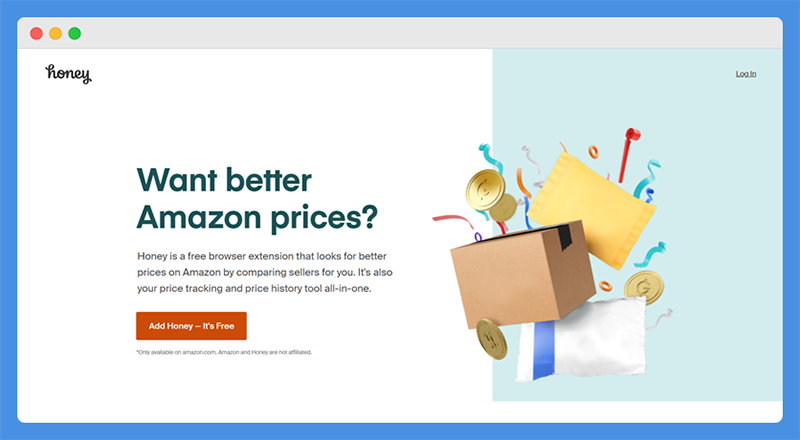 Honey is a free browser extension for Firefox, Explorers, Opera, Safari, and Chrome. The tool automatically searches for coupon codes when checking out of your preferred online store. You can use these coupons for booking travels, ordering food, or buying clothes.
This price tracker is compatible with multiple shopping platforms.
Features
Coupons
Honey has a savings finder that helps you find coupons during checkout. This finder supports different online stores, including travel retailers, food delivery, and clothing.
Price History
This tool also allows you to track a product's price history. This way, you can base your buying decision on former trends.
Price Drop Tracking
Honey also provides you with a droplist for adding items at select stores. The tool keeps track of the prices of the items and alerts you when there's a drop.
Also, with Honey's Amazon Best Price, you can compare the prices of selected items from different sellers.
Mobile App
This tool also has a mobile app called Honey Smart Shopping Assistant. This app works on Android devices on preorder and iOS devices with iOS 9 and above.
Loyalty Program
Honey also offers a loyalty program — Honey Gold. You can get gift cards from online stores like Amazon.
Pricing
Honey is free.
What Users Love About Honey
Honey is easy to install.
The tool is free.
You have easy access to discount codes.
The tool supports multiple online products and stores.
Limitations of Honey
Customer support can be a bit slow.
The tool is not available on all mobile devices.
Honey does not always have coupons available.
The tool also displays expired discounts.
The Honey app crashes sometimes.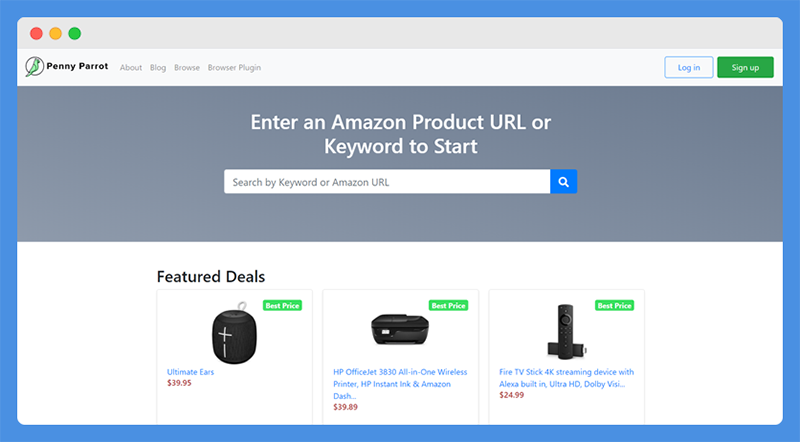 Unlike Keepa, you don't need to register an account to create price drop notifications with Penny Parrot. By verifying your email, this tool allows you to track Amazon prices. Even more, you can view the used prices and new prices of an item.
Penny Parrot also allows you to view the price history of products, just like Keepa.
Features
Historical Pricing
With Penny Parrot's robust database, you can search millions of products. The tool allows you to review the historical pricing of these products. This way, you can tell if you're getting a good deal or not.
Penny Parrot's charting allows you to see the price of items at the exact time they were recorded. Also, you can pick specific time frames.
Price Drop Notifications
Additionally, this tool alerts you when a product's prices drop below or to your specified threshold. You can enter a specific price when viewing a product to choose the threshold.
Pricing
Penny Parrot is free.
What Users Love About Penny Parrot
The tool is easy-to-use.
Penny Parrot offers excellent customer support.
Limitations of Penny Parrot
Penny Parrot does not have an app for mobile devices.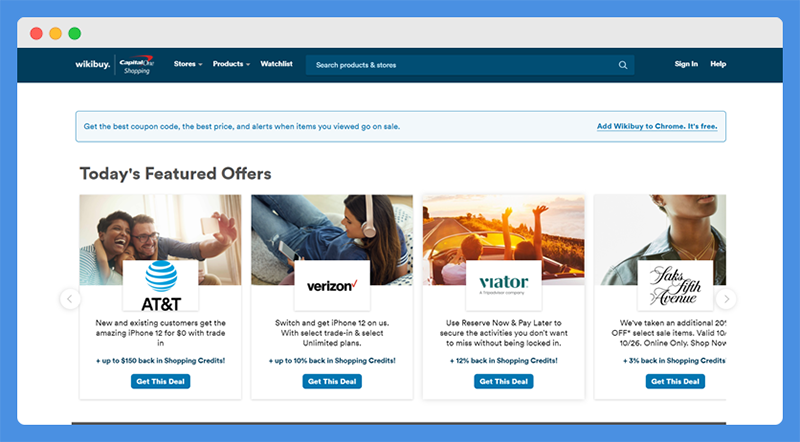 WikiBuy is a price tracker offered by Capital One. You can add this tool to your browser to compare deals on items you buy from online stores. Even more, the app automatically notifies you when there are better deals on other sites.
Moreover, WikiBuy helps you apply coupon codes and provides rewards points. And, unlike Keepa, the app is completely free.
Features
Product Search
WikiBuy has a universal product search feature that allows you to search for items directly from their website. They also locate better prices on other sites for an item.
Mobile App
Also, you can scan the barcode of an item from a retail store using the WikiBuy app. The app automatically searches for competitive prices at other retail stores.
Offers
WikiBuy also has a Featured Offers functionality. This feature arranges special discounts on items you might be interested in on their website.
Trending Deals
Also, with WikiBuy's trending deals feature, you have access to offers from retailers. Plus, they have a Local Offers section for offers from local restaurants and stores around you.
Coupons
WikiBuy automatically searches for coupon codes while you shop. Even more, you have access to new codes found by other users.
Price Drop Alerts
The tool also alerts you when there's a price drop of your favorite product.
WikiBuy Credits
Also, you can automatically gather WikiBuy Credits while you shop. You can use these credits to buy different items and gift cards.
Price Comparison
WikiBuy also offers mobile price comparison. While shopping on Amazon from your phone, you can text items to WikiBuy. The tool then replies to you with a link showing their prices on other retail stores.
Pricing
Wikibuy is free.
What Users Love About WikiBuy
WikiBuy's features are free.
The tool's extension is easy to add and remove.
Limitations of WikiBuy
The tool tracks your online activities.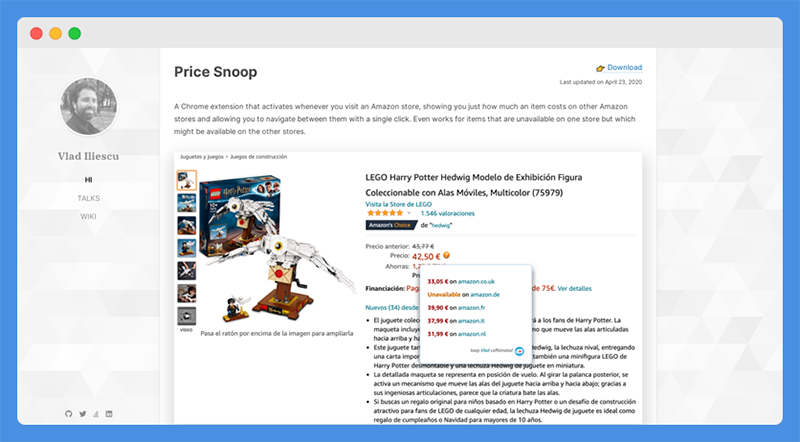 Price Snoop is another price tracker available on Linux, Windows, and Mac platforms. Compared to Keepa, it is completely free and allows you to pin products for real-time alerts when there's a price drop. Even better, you can navigate between items with a single click.
The tool helps you save money when shopping on Amazon. Plus, you have access to:
Regular updates
A massive database of products
Product comparisons and recommendations
A wishlist
Features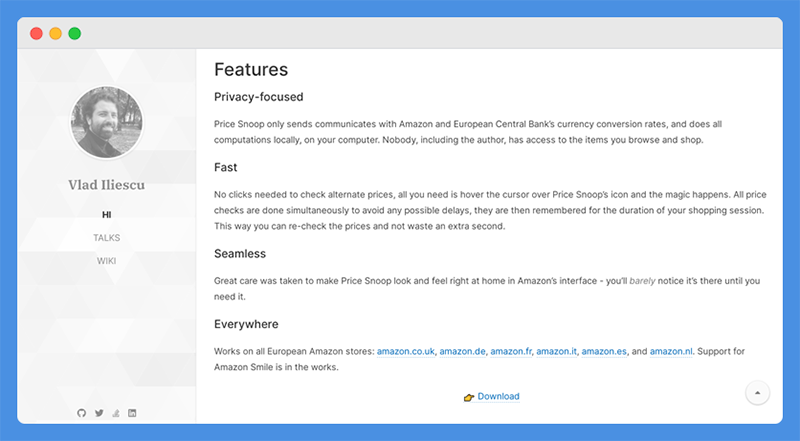 Privacy Controls
With a focus on privacy, only Price Snoop users have access to items they shop and browse.
Price Comparisons and Real-time Monitoring
The tool also has a hover functionality that allows you to check alternate prices by hovering over its icon. More so, the tool checks all prices simultaneously and stores the information for the duration of your shopping. This allows you to recheck prices without wasting time.
User Experience
Price Snoop also has a similar interface to Amazon. This makes it easy to navigate. The tool also works on all European Amazon stores.
Pricing
Price Snoop is free.
What Users Love About Price Snoop
The tool supports all European Amazon stores.
Price Snoop has a massive database.
Limitations of Price Snoop
Price Snoop does not offer a mobile app for Android and iOS devices.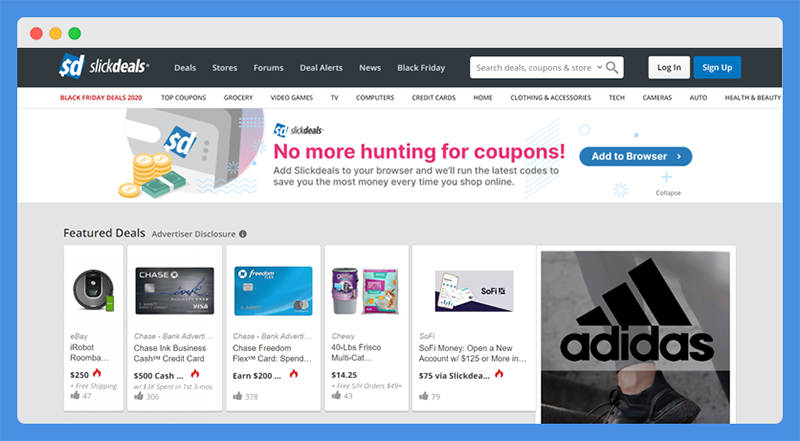 SlickDeals provides you with real-time deals, coupons, and discounts from different online stores. The tool has a web-based price tracker for watching prices on online stores like Amazon, Home Depot, Chewy, Gamestop, Newegg, and so on.
SlickDeals doesn't give a detailed price history as Keepa. But, the tool tracks the prices of items from when you create alerts. It also sends email notifications when prices drop below your set threshold.
The tool also allows you to see all your tracked products on a single screen.
Features
Price Database
Unlike other traditional price trackers on this list, SlickDeals doesn't have a database of price histories. Rather, the tool depends on its community of users to identify relevant deals.
Deal Alerts
With SlickDeals, deals are voted on by its community. An editor then reviews the deals and publishes them on their website. Even more, if you don't find an item you like, you can create deal alerts to be notified when prices drop.
Search and Filters
Amazon is one of the official stores listed in search results on SlickDeals. This way, you can narrow down deal alerts to those specific to only Amazon.
Custom Notifications
More so, you can add custom alerts that narrow down to specific keywords, brands, categories, and stores. These alerts let you know when a user discovers deals for products on those stores or categories and the likes.
Browser Extension
This tool also comes with a browser extension that's quite different from that of Keepa. Instead of tracking prices, this extension tracks coupons.
Mobile App
SlickDeals also supports Android and iOS devices.
Pricing
SlickDeals is free.
What Users Love About SlickDeals
SlickDeals tracks available coupons
The tool sends you email notifications
Limitations of SlickDeals
The tool does not have a database of products. It depends on its community of users for relevant deals.
Wrap Up: What's the Best Keepa Alternative?
In this review, we've highlighted some of the best Keepa alternatives. But, CamelCamelCamel stands out as the best Amazon price tracker.
CamelCamelCamel alerts you about the best prices for your preferred products. It also shows you charts of Amazon's price history for numerous Amazon products. Plus, you can create watches that notify you when the price of an item you're interested in drops.
This price tracker also has a browser extension. You can add it to your browser and keep track of prices from there.
CamelCamelCamel also supports multiple marketplaces. It helps you find the lowest prices for items on Amazon from different parts of the world. Plus, it is completely free.
Even more, you can decide to get email notifications or stay anonymous and monitor price alerts via RSS feeds on newsreaders.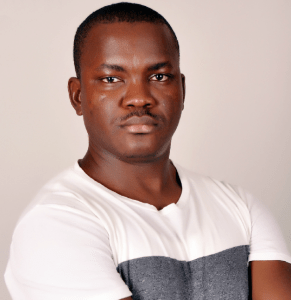 Author: Nicholas Godwin
Nicholas Godwin helps businesses tell profitable brand stories that their audiences love. He's worked on projects for Fortune 500 companies, global tech corporations and top consulting firms, from Bloomberg Beta, Accenture, PwC, and Deloitte to HP, Shell, and AT&T. Works with Mofluid these days.