One of the easiest ways for artists to sell their art online for a profit is with print on demand.
All you have to do is upload your art to the online platform. Then, when an order comes in, the print on demand company will print your work on the canvas and ship it to your customer.
Best Print On Demand Sites For Artists (Free & Paid)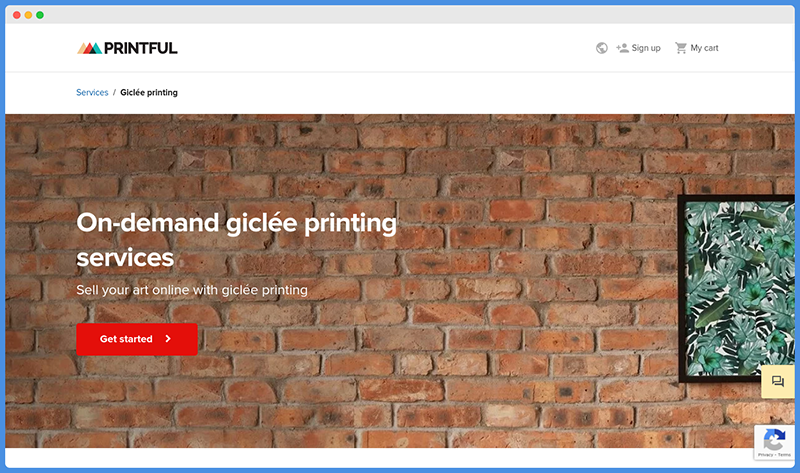 Printful is always my go-to recommendation for entrepreneurs wanting to start a print on demand business, and it's no different for artists.
Printful offers print on demand giclée printing for artists who want to sell prints and canvases online without investing any money upfront.
Giclée is a word borrowed from French. It means to spray, squirt, or splash.
Giclée prints are produced using inkjet printers that spray paint onto canvases and other materials, producing high-quality art with precise colors.
Not all inkjet printers can produce giclée prints. Giclée prints are high-quality and superior to standard prints; they require the capturing of the design in high resolution and the use of high-quality materials.
By using Printful to sell your art on demand, you can rest assured knowing that the prints sent to your customers will be top-notch.
To sell with Printful, select the size and type of canvas or print you want to sell. Then, use the mock-up generator to upload your design and fit it to the canvas.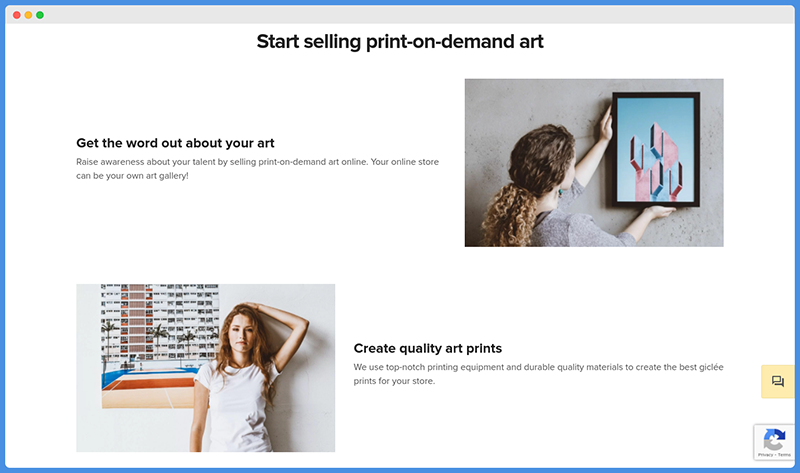 You will need to connect your Printful account to an online store. Fortunately, Printful integrates with all kinds of eCommerce platforms and marketplaces, including:
Amazon
eBay
Wish
Etsy
WooCommerce
Shopify
Wix
And many more
Some of the reasons to choose Printful to sell your prints online, besides the ability to sell giclée prints, are its features and tools. They include:
Add branded pack-ins and slips to your art when it ships out
Ship to anywhere in the world
Sell glossy or matte prints (glossy prints have a shiny finish, matte prints have texture)
Printful had a couple of pricing plans earlier but very recently, they made the service free for all, that too with additional features.
So Printful is free. You only need to pay for the products, and shipping. Check out the pricing page for the latest on product and shipping costs.
Check out how Printful does when put against other popular print on demand players in the market.
Our Pick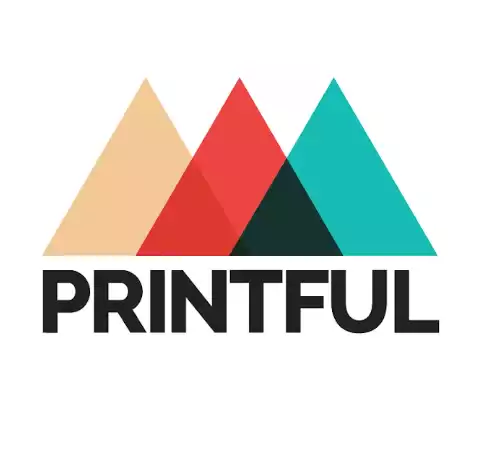 We earn a commission if you click this link and make a purchase.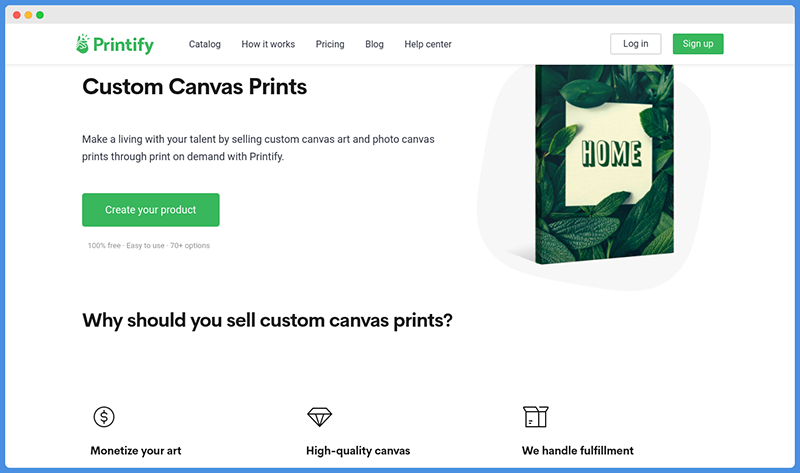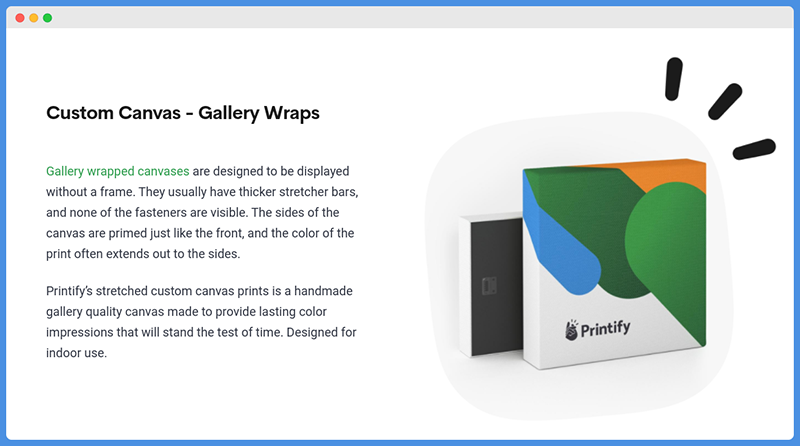 Here are some of the reasons I recommend that artists use Printify to sell their art:
You can sell gallery wrapped canvases. These canvases have no frame, and you can't see the fasteners. Usually, the print color is not only on the front of the canvas but also on the sides.
You can sell stretched canvas art. Usually, these canvases will have a soft wood or kiln-dried frame. The canvas is stretched on stretcher bars and is ready to be hung on walls.
You can sell premium gallery wrap canvas art. These canvases are attached to the frame with staples. The entire image is on the front, not on the sides.
All of these canvases are made with high-quality materials. They are easy to clean. Also, they come with hanging or mounting hardware, so they are ready to be hung on walls or mounted for display by the customer easily. Many have protective felt bumpers too.
The canvas prints have texture and a matte finish. In other words, there is no annoying shiny finish, which lowers the quality of the look.
All prints are permanent and long-lasting. The canvases are made of 100 percent cotton, which helps them absorb the color.
Canvas prints start at just $12 (base price). If you sell a $12 canvas for $30, for example, you are left with an $18 profit.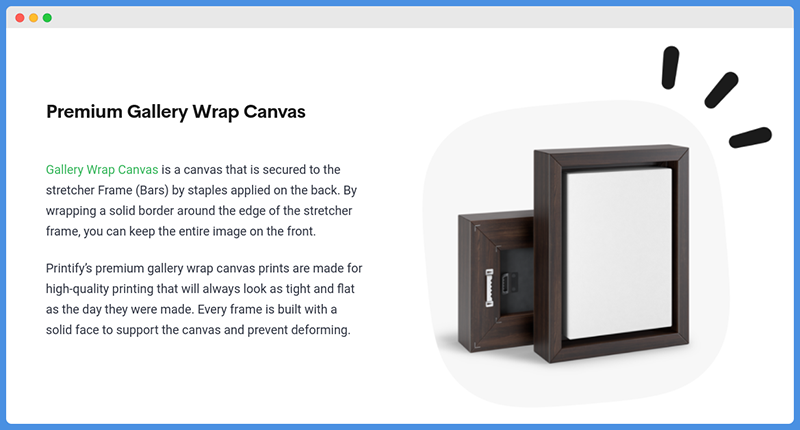 Explore other interesting Printify posts.

We earn a commission when you click this link and make a purchase.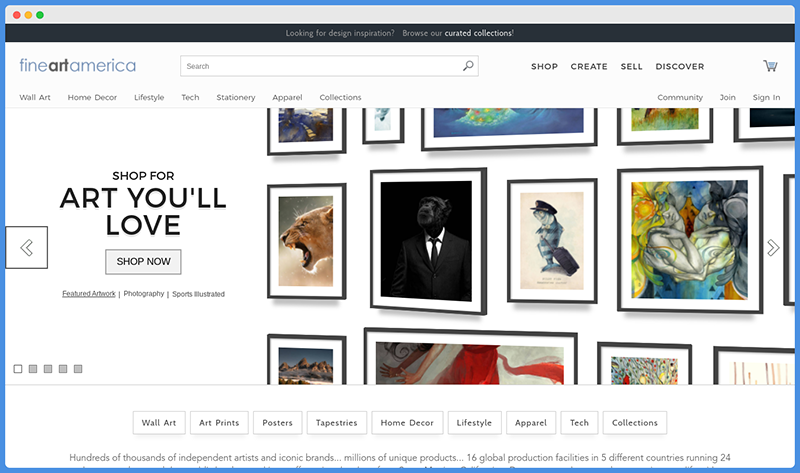 Fine Art America is one of the oldest and most respected print on demand platforms for artists. You can sell your work on items like:
Framed wall art
Canvas prints
Metal prints
Wooden prints
Tapestries
Posters
Paintings
Towels
Coffee mugs
Shower curtains
Yoga mats
Greeting cards
Tech accessories
T-shirts and other apparel
And much more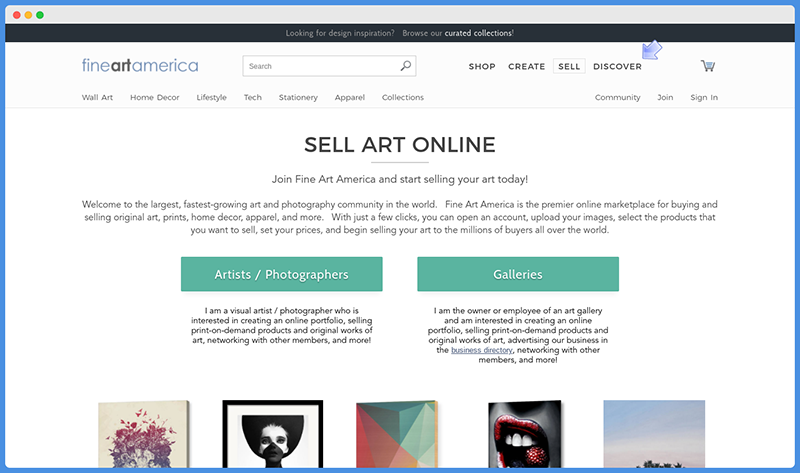 Only premium materials are used, so your art will look terrific.
Where can you sell your art online?
For example, if it costs $30 for the canvas itself, and you sell the final product for $50, you will get a $20 profit.
Also, you can set custom licenses when selling digital art on Fine Art America.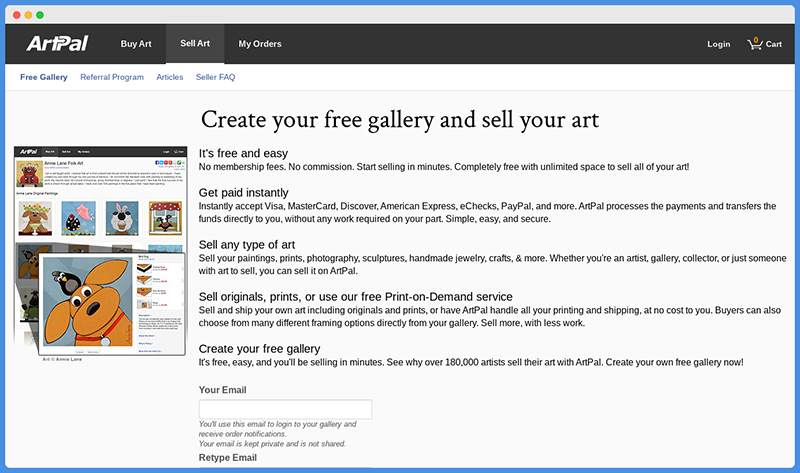 If you have existing artwork, you can get it scanned or photographed professionally, and then upload that photograph to Art Pal, so you can sell it via print on demand.
What kind of art can you sell on Art Pal? You can sell:
Paintings
Prints
Photographs
Sculptures
And more
You Might Want To Read: Best Print On Demand For Books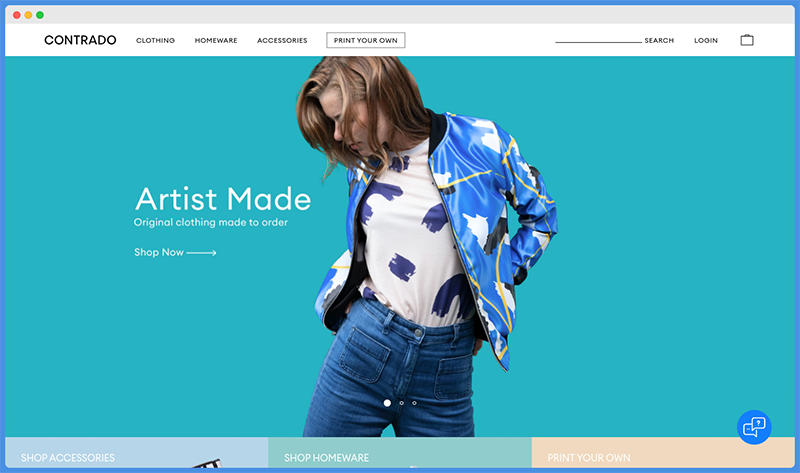 Posters
Custom sized art prints
Framed prints
Metal prints
Fabric wall hangings
Canvases
Wallpaper
Mini canvas sets
Contrado uses edge to edge printing with high definition. They hand stretch the canvas prints and use FSC certified wood for frames.
All art is handmade at the Contrado facility within two to three days. You can add your label to your products too.
In addition to selling on a branded Contrado store, you can connect your Shopify store and sell your art there.
Besides prints, canvas, and other artwork, you can sell over 200 other products, like t-shirts.
Artists looking to sell giclée or acrylic prints, as well as wall paintings, can also turn to Gooten, a print on demand platform serving artists and other creators.
The only downside is the high shipping costs. Although prices for giclée prints start at just $2.22, shipping is $11.29.
That is because giclée prints ship from the UK. However, you can have your art shipped to any country in the world.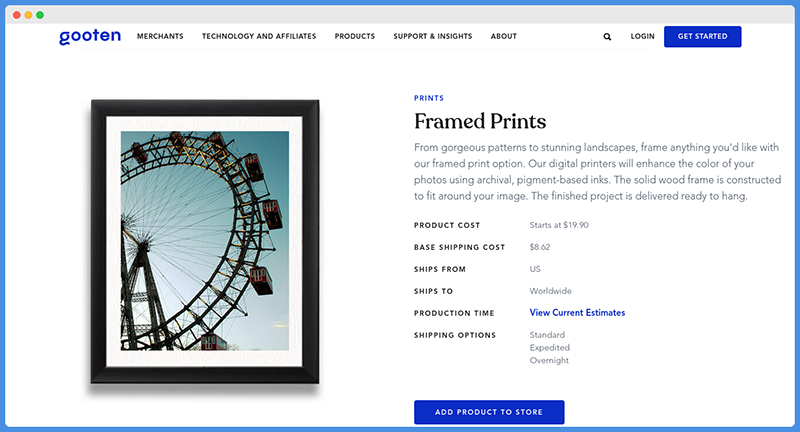 There are various other products artists can sell on Gooten using print on demand. Here are some of them:
Framed prints: Framed prints ship with a wooden frame around your art, which is printed with high-quality pigment-based inks. It comes ready to hang, and you can choose from five colors for the frame: Black, white, walnut, cherry, and natural. These prints ship from the US, not the UK.
Canvas wraps: Canvas wraps ship for just $4.99, from several countries. They come with hanging hardware installed, so your customers can hang them up right away.
Professional prints: You can have your art printed on high-quality professional paper. Paper types include gloss, semi-gloss, luster, metallic, and more.
Calendars: Design custom calendars with pages filled with your artwork.
Acrylic trays: These are really beautiful because they make your art look three-dimensional. Your work will be encased in glass, and you can sell replacement art separately.
Various other products: These include stickers, magnets, notebooks, desk mats, and more.
Why choose Gooten to sell your art? Here are some of the benefits of working with Gooten:
Gooten works with a number of manufacturers and print providers. This allows them to ensure that products remain in stock.
In addition to all the products I mentioned, there are around 100 other products you can sell.
You can sell your art on Etsy with Gooten's Etsy integration. If you want to create your own store, you can use the API or the built-in Shopify and WooCommerce integrations.
You can set your own prices and control how much money you make.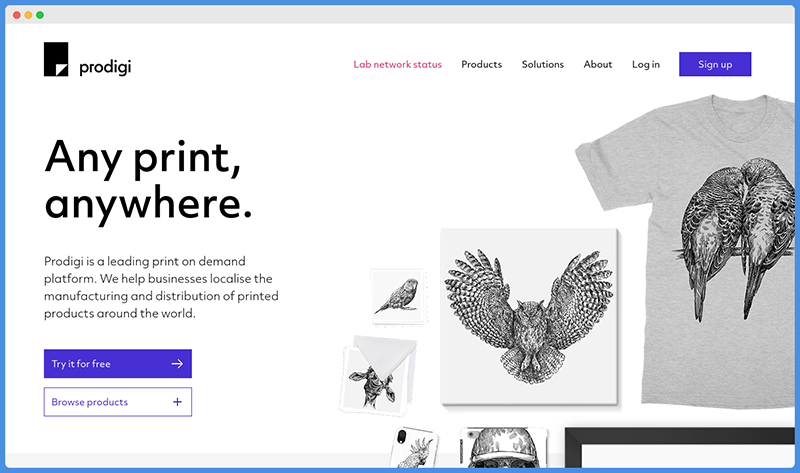 There are several types of art you can sell as an artist on Prodigi.
There are three types of canvas you can sell:
Framed canvas: You can sell stretched canvas with a traditional photo frame. There is a small 5 mm distance between the edge of the canvas and the frame, giving it a unique look. The frame can be black, white, or brown, and prices start at just £12.60. Giclée printing is used.
Stretched canvas: If you want to sell stretched canvas without a photo frame, you have that option as well.
Rolled canvas: Rolled canvases are not stretched onto a frame but instead can be rolled up, allowing for more space optimization.
If you want to sell traditional, framed wall art, you have the following options:
Classic frames
Box frames, which add a little depth
Spacer frames, which come in different styles and have additional depth
Surface frames, which don't have depth and are very thin
Gloss frames, which are shiny
Swoop frames, which have a curved profile
And more
Frames come with strings attached, so they are ready to be hung right away.
Here are some other products you can sell as an artist on Prodigi:
Art prints
Mounted prints
Stickers
Stationary
Device cases
Photobooks
Clothing
Also, they allow you to submit orders manually using the manual order form or the bulk CSV. upload tool, regardless of which platform or marketplace you are using to sell.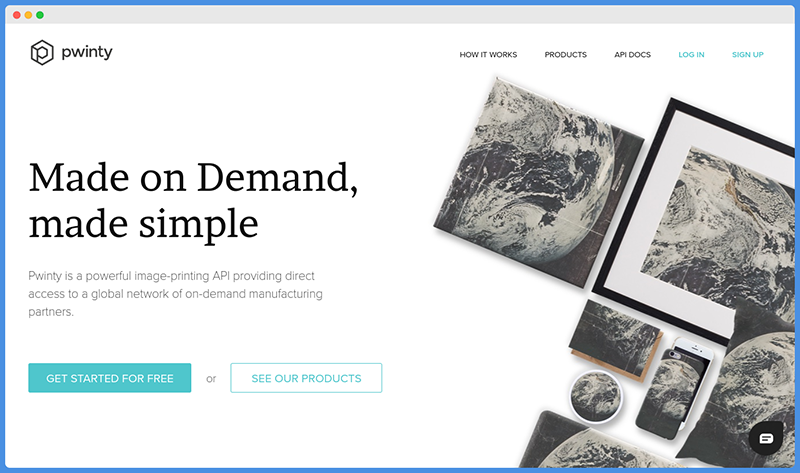 Pwinty is a print on demand platform with several types of products geared towards artists and other content creators.
If you want to sell wall art, you can sell these products with Pwinty:
Gloss photo prints
Metallic photo prints
Luster photo prints
Fine art paper
Framed prints that are mounted and ready to hang
Stretched canvas, printed with giclée technology
Framed canvases
Rolled canvases, without a frame or base
Beautiful acrylic panels
Aluminum prints
Foam boards
Water-resistant gator boards
Other types of artwork you can sell include:
Acrylic prisms, which have a 3D look and are perfect for desks or shelves
Postcards
Greeting cards
Photobooks
Stickers
Magnets
You can also sell your creative designs on products like phone cases, mugs, hoodies, t-shirts, and towels.
Over 80 percent of products are shipped out within 24-48 hours. They are shipped directly to your customers.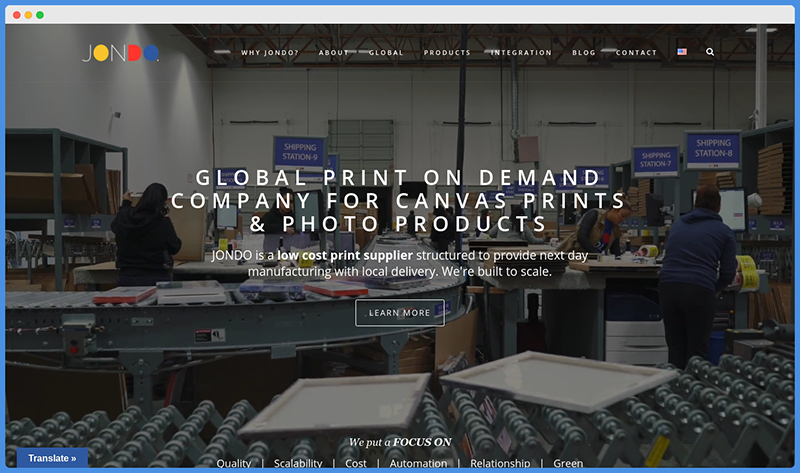 In addition, they have many more locations being planned, including in China, Hong Kong, Japan, India, Dubai, South Africa, Singapore, and Amsterdam.
Jondo uses water-based inks and they try to reduce their carbon impact.
Here are some of the products artists can sell with Jondo:
Stretched, framed, and rolled canvas: You can choose between a matte and gloss finish. Stretched and framed canvases come with hanging hardware preinstalled.
Rolled or framed paper prints: These are available in a metallic or semi-gloss finish. Framed prints come with hanging hardware and bumpers.
Metal prints: These come with wood mounting hardware.
Acrylic prints: These have polished edges.
Peel and stick prints: These can be applied directly to a surface without any hanging hardware.
Some other products you can sell include:
Mugs
Blankets
Cushions
Face masks
The Order Desk app, provided by Jondo, allows you to manage your orders quickly and easily.
All in all, Jondo is a great platform that I would recommend for artists and other content creators.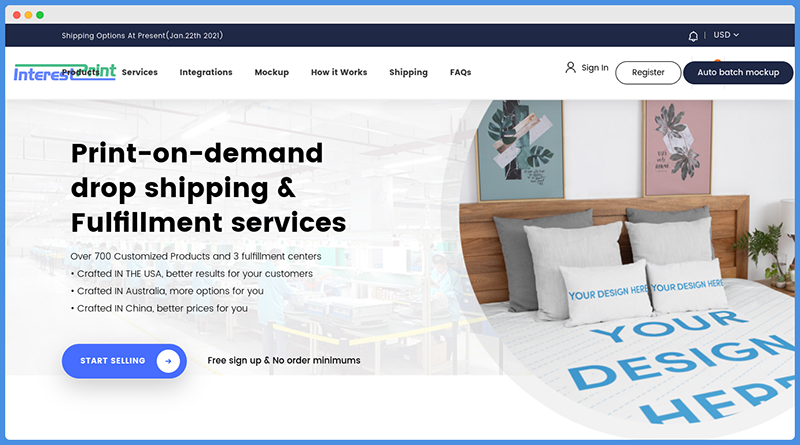 The last print on demand platform on this list is Interest Print. Interest Print integrates with Shopify and WooCommerce, as well as Amazon for those who don't want to sell on their own website.
As an artist selling via Interest Print, you might be interested in selling these products:
Canvas prints
Posters
Art prints
Metal prints
Wood door hanging signs
Other unique products that you can spell with Interest Print, which aren't really offered by many other print on demand platforms, include:
Umbrellas
Clocks
Garden flags
Jigsaw puzzles
Hooded blankets
Mailbox covers
Photo lamps
Oven mitts
Rechargeable lighters
Playing cards
Door openers
Fidget spinners
All kinds of shoes, including flip flops, boots, and more
Wrapping It Up: What Is The Best Print On Demand Platform For Artists?
Printful is always my number 1 recommendation. I choose Printful due to its ease of use, the ability to get started for free, and the wide range of products offered.
Printful is well known and has a great reputation. Products are printed using high-quality materials, and they get shipped on time.
In addition, the ability to add custom pack-in slips allows you to take your branding to the next level.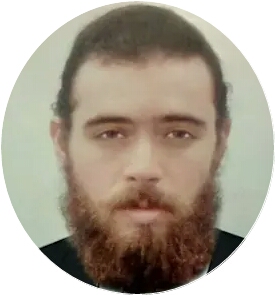 Author: Benjamin Levin
Benjamin Levin is a digital marketing professional with 4+ years of experience with inbound and outbound marketing. He helps small businesses reach their content creation, social media marketing, email marketing, and paid advertising goals. His hobbies include reading and traveling.