Not long ago, the t-shirt printing industry was $3.4 billion. By 2027 experts think it'll be worth $6.9 billion. That's more than 100 percent growth in only a few years.
So clearly, there's a lot of potential in it; savvy merchants are making a fortune and constantly growing by the day.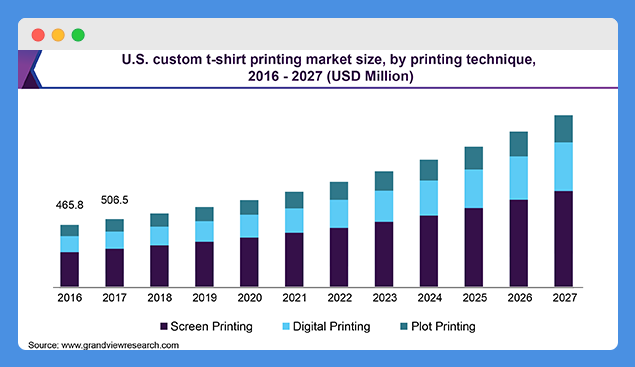 But with opportunity comes threat. New entrants are driving up the competition.
Consequently, it's difficult to have a strong footing in the market without relying on tools. More specifically, spy tools. Luckily, a good spy tool can make all the difference in your t-shirt business.
TeeSpy is one such tool.
This t-shirt-seller spy tool is a cloud-based app that allows sellers to spy on t-shirt campaigns and active Facebook ads.
The sellers can discover t-shirt campaigns that are doing well. TeeSpy helps sellers see performance across multiple marketplaces including Teespring, Viralstyle, Teechip, and many others.
Albeit, TeeSpy is not the only tool in the fray. Merchants have solid alternatives.
Not saying TeeSpy is bad but sellers should have choices so they can access the best tool, right?
That's why we're going to focus on TeeSpy alternatives in this post. We'll discuss everything they offer and recommend the best alternative in our opinion.
Let's get started.
Best TeeSpy Alternatives
1. AdSpy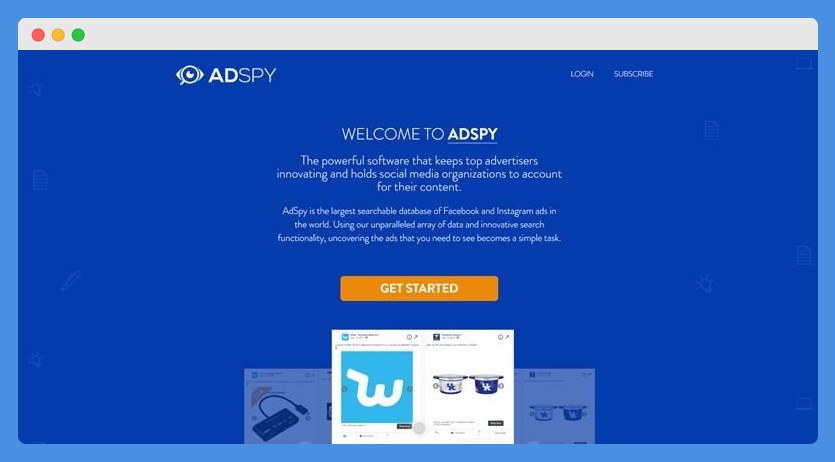 AdSpy is an ads intelligence tool that eases you through your Pay-Per-click marketing. Even more, AdSpy comes with effective search filters that allow you to spy on your competitor's ads with precision.
Features
AdSpy allows you to spy on ads, including Facebook t-shirts ads, based on parameters like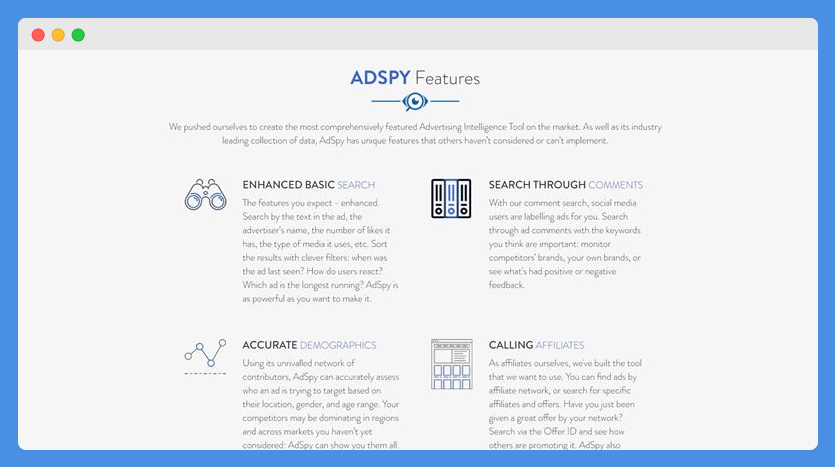 Type of media being used
Number of likes
Advertiser's name
Text in ads
And so much more. You can also use intuitive filters to sort your results.
This tool also comes with a comment search that allows social media users to label ads for you. You can search through the comments ads using essential keywords.
Also, you can search for specific offers and affiliates, and even search ads by affiliate networks. The tool also bypasses blockers to give you access to information from a landing page.
Pricing
AdSpy offers almost unlimited usage for $149 per month. However, this is an introductory offer and could change over time. So, kindly visit their pricing page for more information.
While AdSpy offers a lot of useful features, its prices are higher than TeeSpy's. If getting more ad spying features appeals to you, you might consider this tool.
What Users Love About AdSpy
AdSpy has a massive database of ads
It supports enhanced search
The tool comes with tons of actionable intelligence
AdSpy is quite affordable
Limitations of AdSpy
Searches tend to time out
Facebook might mark some featured ads as spam
Related: AdSpy Review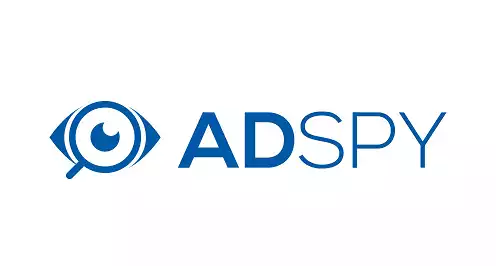 We earn a commission if you click this link and make a purchase.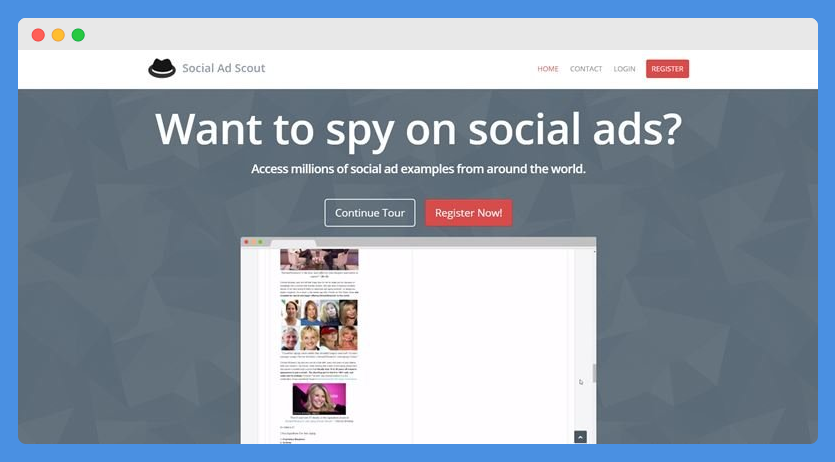 SocialAdScout is another Facebook spy tool that gives you enhanced targeting options like TeeSpy. So, even if it's a t-shirt ad you want to spy on, you can do that with this tool.
With this tool, you can apply numerous filters to searches. Plus, you have access to interactive live creatives from your search.
Even more, SocialAdScout includes both mobile and desktop ads. And, you can have access to live updates and ad formats of any kind.
Features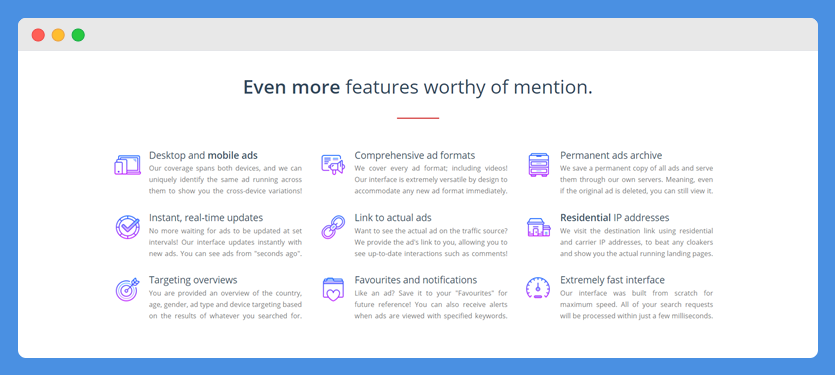 SocialAdScout allows you to search Facebook ads by redirects, URLs, texts, type of device, performance indicators, geographic location, and lots more. You can access exact targeting details down to the age.
This tool also provides extensive breakdowns like how ads are ranked, the devices they were seen on, when and how often these ads were seen, and so on.
Plus, you can interact with live ads and even play any video.
SocialAdScout also allows you to download landing pages, including their style sheets, scripts, videos, and images, in a compressed file.
You can also visit an ad's destination link, take screenshots of the final page and t-shirt designs, and defeat IP cloaks.
Pricing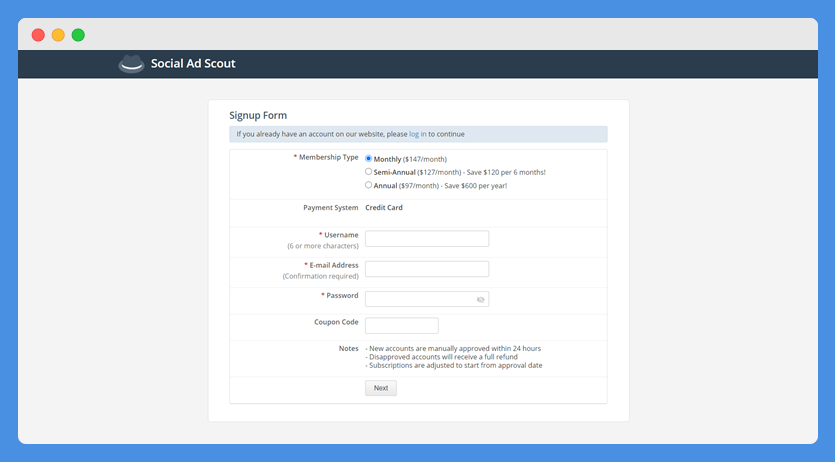 SocialAdScout has three pricing plans you can choose from when registering. They include:
Monthly plan – $147 per month
Semi-annual plan – $127 per month
Annual plan – $97 per month
Pricing for this tool may change with time. Head on to their pricing page for more information.
What Users Love About SocialAdScout
SocialAdScout covers both mobile and desktop ads
The tool supports multiple ad formats like carousels, images, video, and text
You can beat IP blockers using residential IP addresses
SocialAdScout allows you to interact with live ads
Limitations of SocialAdScout
A bit pricier than TeeSpy
Only tracks ads from 21 countries
Related: SocialAdScout Review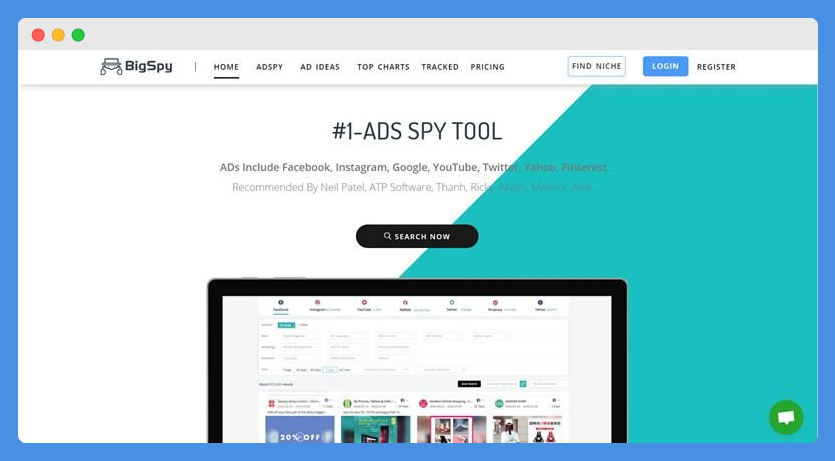 If your budget can't let you invest in a competitive intelligence research tool or you're probably just starting, then BigSpy could be your best bet.
However, the free option doesn't give you the level of detail you'd get from using TeeSpy.
BigSpy allows you to search by CTA and marketing objectives. Plus, you can discover trending creatives in your niche.
Features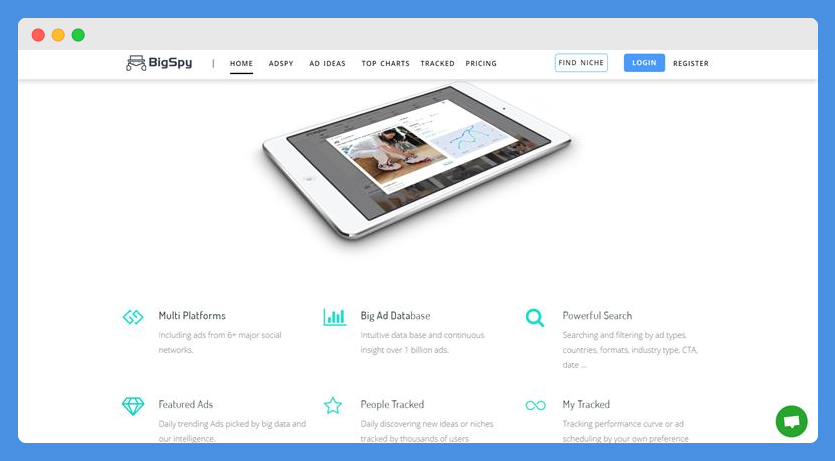 With BigSpy, you can access ads from over six social media networks, including Facebook, Instagram, Shopify, and Twitter.
This tool also gives you continuous insight and an intuitive database of over a billion ads.
Plus, you can filter and search by date, CTA, industry type, formats, countries, and ad types.
BigSpy offers daily trending ads selected by intelligence and big data. You can also discover new niches and ideas being tracked by other users.
This tool allows eCommerce platforms to schedule ads and track their performance using their preferences.
Pricing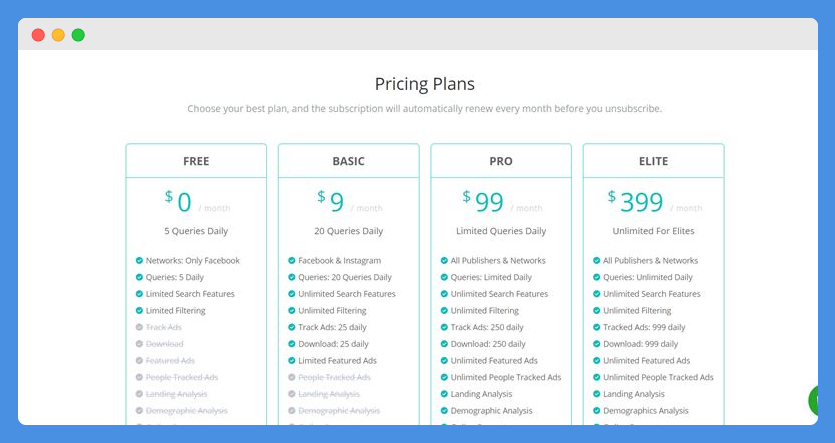 BigSpy's pricing plans include:
The Free plan – with five queries daily
Basic plan – $9 per month with 20 queries daily
Pro plan – $99 per month with limited queries daily
Elite plan – $399 per month with unlimited queries
BigSpy is probably the only spy tool with a permanently free plan, and its paid version is significantly more expensive than TeeSpy.
However, pricing for this tool may change over time. So, kindly visit their pricing page for more information.
What Users Love About BigSpy
The tool has a permanent free plan
BigSpy comes with downloadable ad creatives
The tool also has a tracking feature
You have access to ads from multiple social networks including Yahoo
BigSpy has a filter-rich search panel
The tool offers unique metrics and a top-charts feature
Limitations of BigSpy
BigSpy does not have a landing page downloader
Also Read: Best Facebook Ads Spy Tools
We earn a commission if you click this link and make a purchase.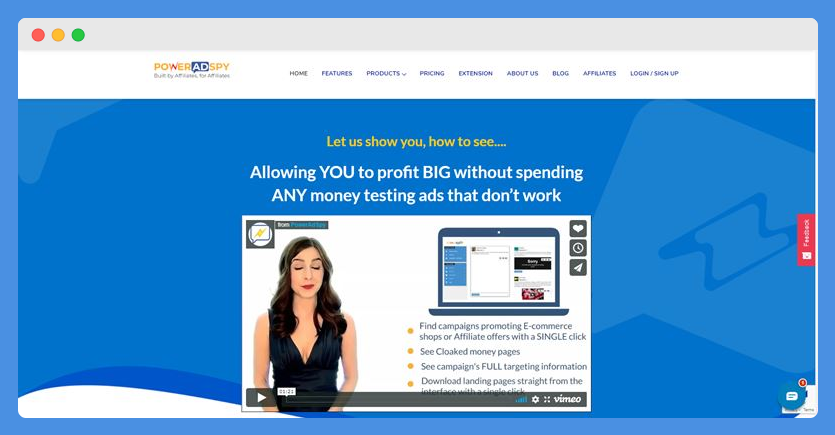 PowerAdSpy is another powerful spy tool that focuses solely on Facebook ads. The tool refines the art of spying by offering you exclusive, actionable data for your campaigns and ads.
Features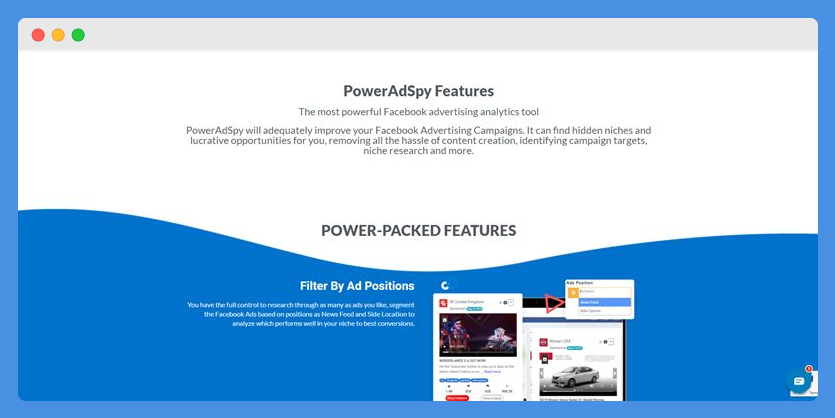 PowerAdSpy allows you to take complete control while researching as many ads as possible. It also lets you categorize Facebook ads depending on the position to know which is better for your niche.
Plus, this tool offers transparent visibility of your campaign analytics by allowing you to check live ad posts right from the platform
With PowerAdSpy, you can also search for ads based on the domain of your competitors, advertisers, and even keywords used in your niche.
This tool also has a robust search algorithm that allows you to search for ads and sort them out by comments, likes, shares, and dates.
This tool allows you to bookmark an ad that you came across and would likely use for future ads.
These ads are saved in your personalized ads inventory, so you don't have to search for them again.
PowerAdSpy also comes with a toolkit of Facebook video ads that give you insight into the kind of videos that fit your audience.
You can also download these videos and mix them with images for your next campaign.
Pricing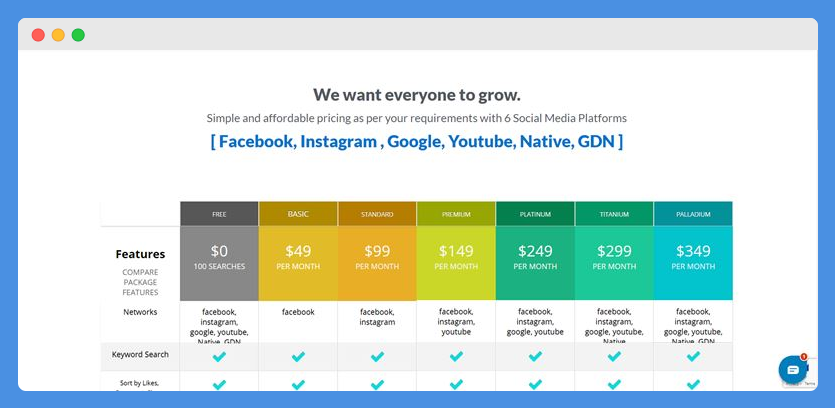 PowerAdSpy offers seven pricing plans, depending on what you need. They include:
Free plan – with 100 searches
Basic plan – $49 per month
Standard plan – $99 per month
Premium plan – $149 per month
Platinum plan – $249 per month
Titanium plan – $299 per month
Palladium plan – $349 per month
Compared to TeeSpy, PowerAdSpy's pricing is fair if you're just starting out. Please note that the pricing plans might change with time. You can visit the pricing page for more information.
What Users Love About PowerAdSpy
The tool offers advertisement placement analysis
You have access to a vast database of Facebook ads
PowerAdSpy supports custom ad search
You can view the engagement level of ads
Limitations of PowerAdSpy
PowerAdSpy has a steep learning curve
Related: PowerAdSpy Review

We earn a commission if you click this link and make a purchase at no additional cost to you.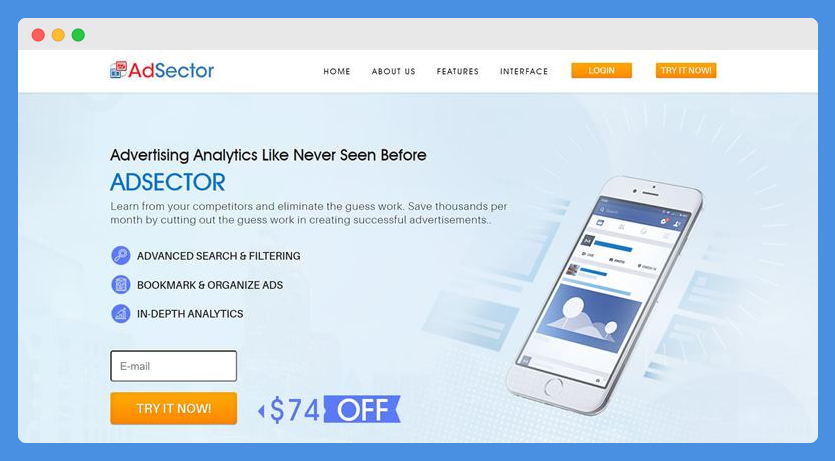 AdSector lets you spy on your t-shirt competitors' ads, so you don't have to waste money, time, and resources on trial and error.
The tool lets you find and download winning ads and landing pages in seconds. You can also filter through your results to find what works for you.
Moreover, the app makes it easy to discover strategies used by your leading competitors in the market.
Features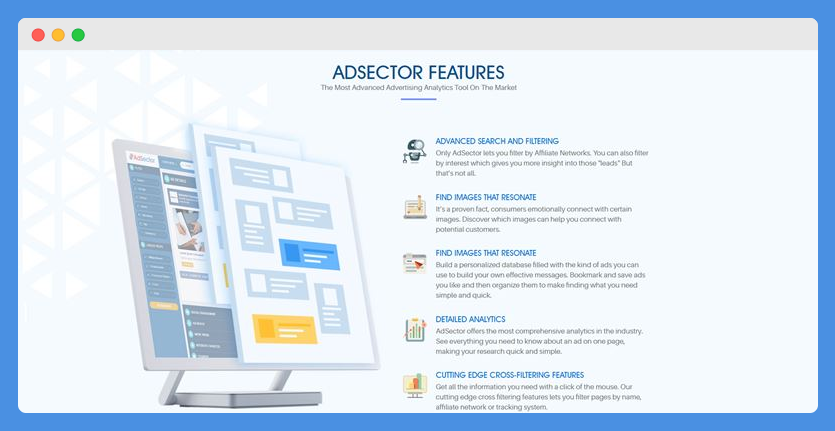 AdSector supports advanced search and filtering, allowing you to filter your searches by Affiliate Networks and interests.
More so, the tool enables you to find images that resonate with your target audience.
Additionally, you can build a customizable database that contains the types of ads you can use to create compelling messages.
The tool also allows you to save and bookmark ads that you like. Then, you can categorize and access them later.
AdSector offers detailed and comprehensive analytics. This makes your research quick and straightforward by allowing you to view relevant information about ads on a single page.
You can also filter pages by the tracking system, affiliate network, and name using industry-leading cross-filtering features.
Pricing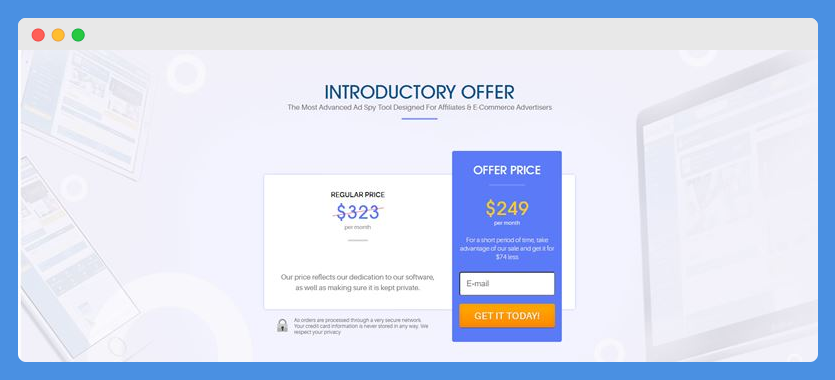 AdSector has a $249 monthly subscription. However, there's a first-time offer of $175 per month running on the site.
Either way, AdSector is more expensive than TeeSpy, regardless of the plan you choose.
The pricing plan for this tool may change over time. Kindly visit their pricing page for more information.
What Users Love About AdSector
AdSector comes with numerous useful features
The tool supports advanced search and filter options
AdSector helps reduce campaign or learning time
The software gives you access to competitive intelligence
Limitations of AdSector
Pricing is steep when compared with similar tools, especially for newbies
There's no information on the software founders
Load times for searches can be slow
Related: AdSector Review
Macaw is an ads analytics tool with more than 100 million creatives globally who use the tool for its powerful search and analytics.
Using Macaw, you can spy and monitor your rival ads which in turn helps you design your own ad campaigns. 
It's designed for Facebook, Instagram and MyTarget so you can have insights and everything else you need to grow in the advertising space compared to AdSpy, which is only for Facebook and Instagram ads.
With Macaw, you can design the best campaigns, get to understand the competition, and advertise on social media sites to promote your brand or company.
Among the things you can do with Macaw that make it the best AdSpy alternative include:
Regulating your ads from anywhere 
Create great ads tailored for your brand and get amazing results thereby saving money and time on preparing and testing your ad campaigns
Get information on the competition in order to understand their strategies and gain a competitive edge over your rivals. Such information includes summary analytics per ad, which helps you monitor their strategies and control the quality of contractors' work
Features
Macaw offers metrics on ad quality, which help you know if an ad is profitable. These metrics include the ad lifetime, and the number of ads with the same images or videos (media content).
The Ad Lifetime feature allows you to set up a lifetime filter and show only ads that have been active over a specified period of time, or by their lifetime.
Another key feature is the Media Content Reuse tool, which allows you to see the media content that is reused the most by going to the section with the Most Copied Ads.
Besides these features, Macaw also has a huge repository with millions of ads that's updated every minute so you can outperform your rivals in the ad game.
The platform also offers lots of ad analytics and summaries, and allows you to advertise on mobile phones.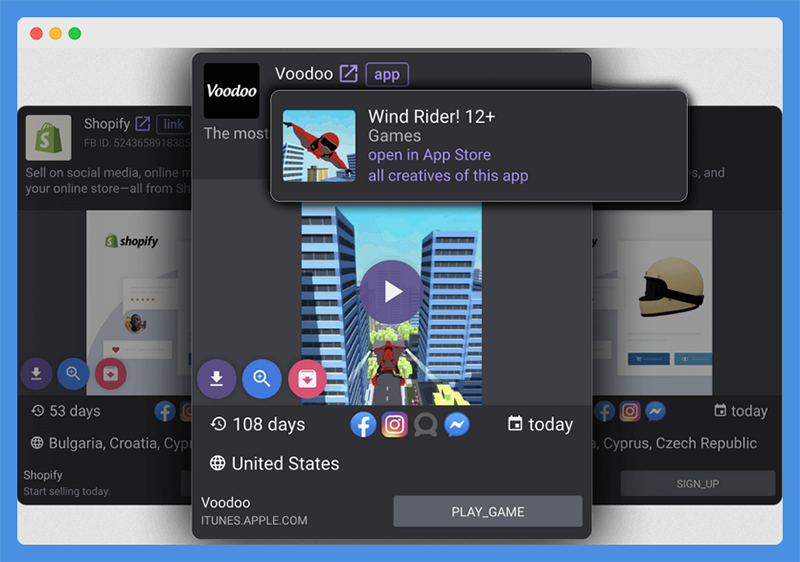 Macaw gives insights to different groups including advertisers, agencies and media buyers.
For advertisers, Macaw can track how your products are advertised by agencies and contractors.
On the other hand, media buyers can find the top performing creatives to improve the rates of conversion, while agencies can use Macaw to be updated on trends in the mobile offers market.
Pricing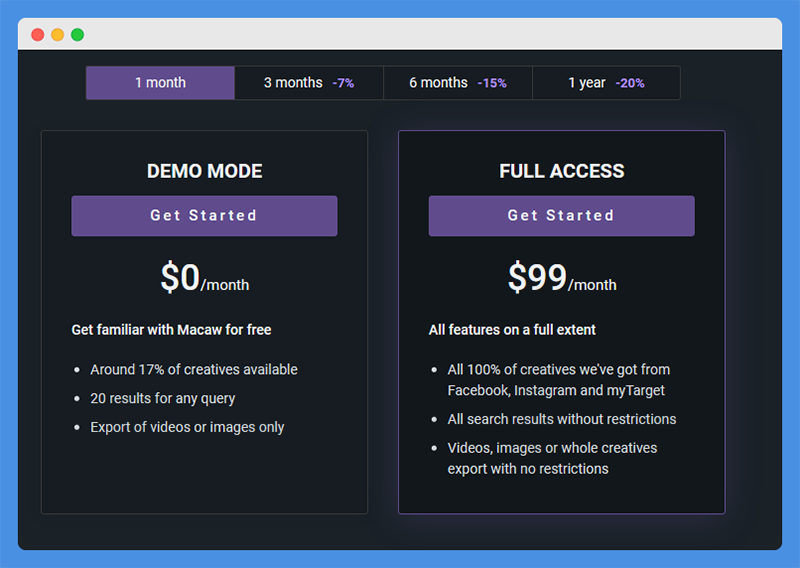 Macaw offers two packages compared to AdSpy, which offers only one package:
Demo mode, which lets you use Macaw for free to get familiar with the tool, and get 20 results for each query. You can also export images and videos, but it only has about 17 percent of creatives.
Full Access package costs $99 per month and offers all Macaw features with 100 percent of creatives, all search results unrestricted, and you can export whole creatives, images, and videos with no restrictions. This is a cheaper package compared to AdSpy's monthly subscription for $149 per month, though you get more value with AdSpy.
What Users Love About Macaw
Saves time and money on campaigns
Offers mobile app ads
Huge repository of ads
Free demo pack 
Limitations of Using Macaw
The tool may not be easy to use for beginners
If you're on a budget, the premium plan may be expensive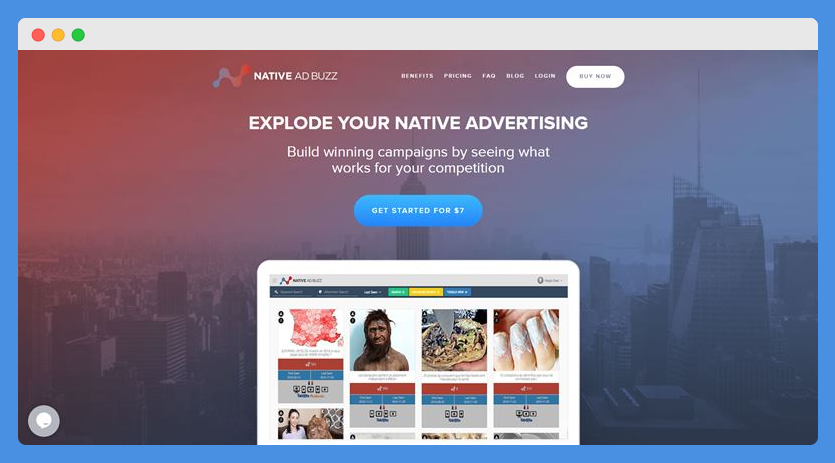 Native Ad Buzz focuses on simplifying Native Ad campaigns by helping you spy on and copy your competitor's ads.
This ad spying tool goes beyond Facebook ads to give access to t-shirt ads run through native ad channels like Adobe, Yahoo!, Outbrain, and Taboola.
Just like TeeSpy, the Native Ad Buzz tool allows you to build campaigns that convert by identifying what works for your competition.
Features
Native Ad Buzz allows users to discover landing pages, advertisements, and converting funnels, and find out where they are being advertised and the ad network in charge.
The tool also performs filters based on the type of devices like android phones, desktop, android tablets, iOS phones, and iOS tablets.
Native Ad Buzz allows you to uncover and avoid errors made by past internet marketers.
Plus, you can filter ads based on the advertiser to know your competitors' competitors.
Pricing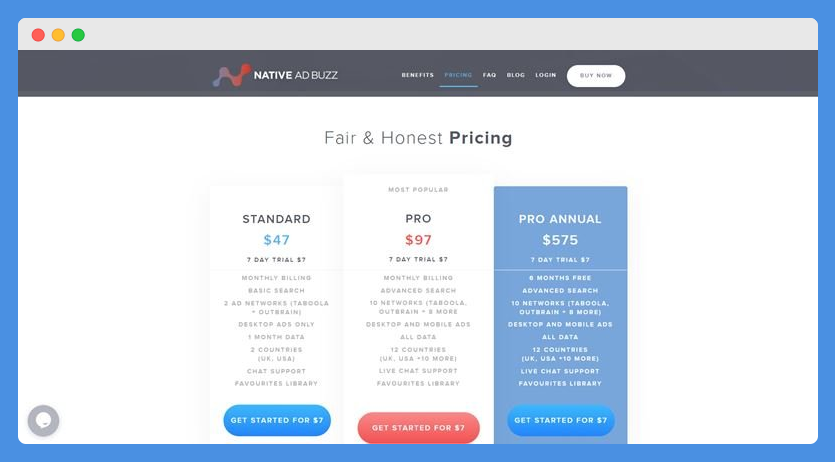 Native Ad Buzz has three pricing plans.
Standard – $47 per month
Pro – $97 per month
Pro Annual – $575 per month
Pricing for this tool may change over time. For more information, head to their pricing page.
What Users Love About Native Ad Buzz
User can create personal libraries of ads they found during a search
Native Ad Buzz comes with live chat support and offers a 7-day native ad training
Limitations of Native Ad Buzz
It doesn't provide affiliate network information and downloadable landing pages
Explore: PowerAdSpy Vs AdSpy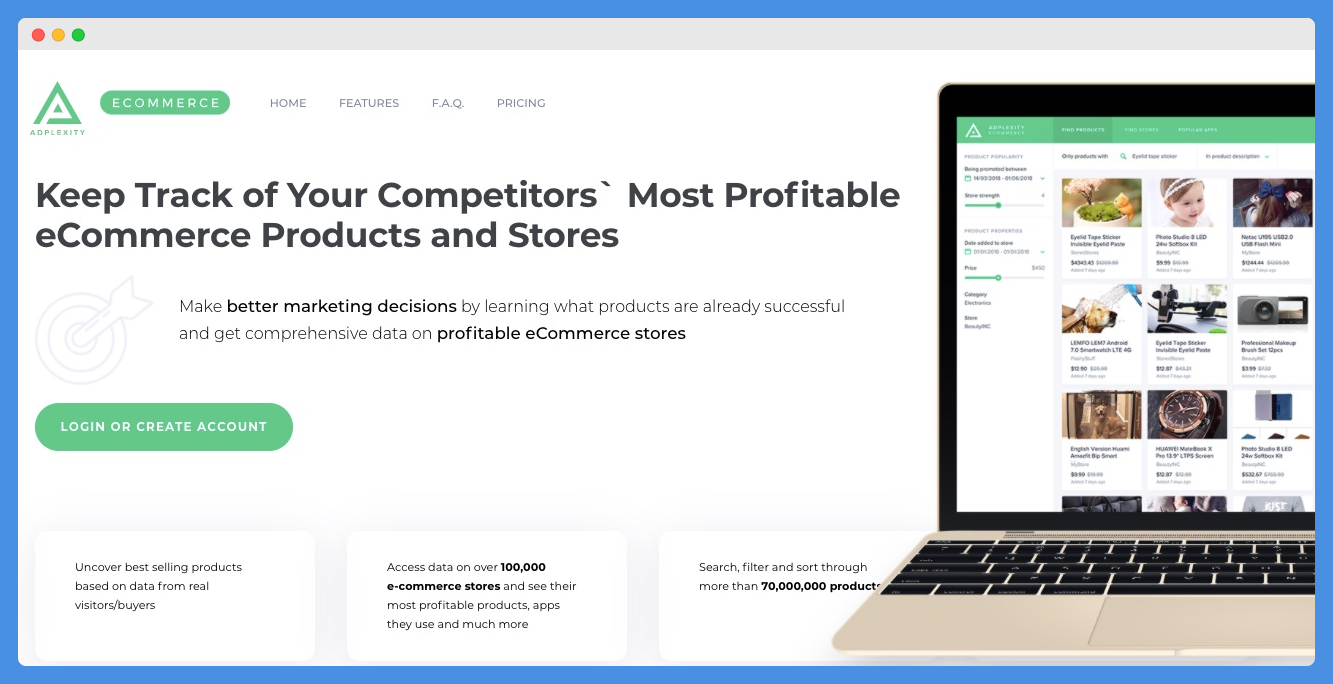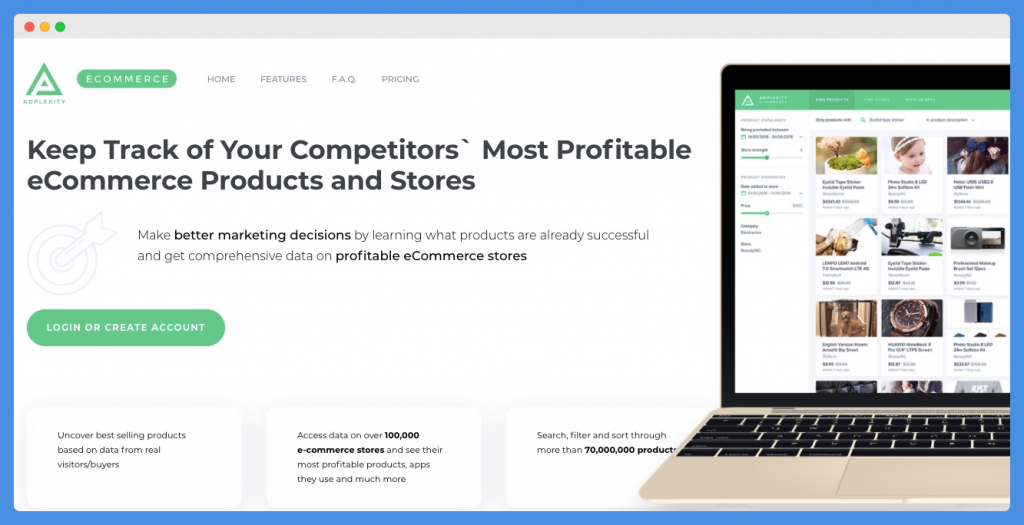 AdPlexity is another spy tool that allows you to track and get information on active social media ad campaigns on both mobile and desktop.
You can use this tool to track what your custom t-shirt competitors are doing and copy them successfully.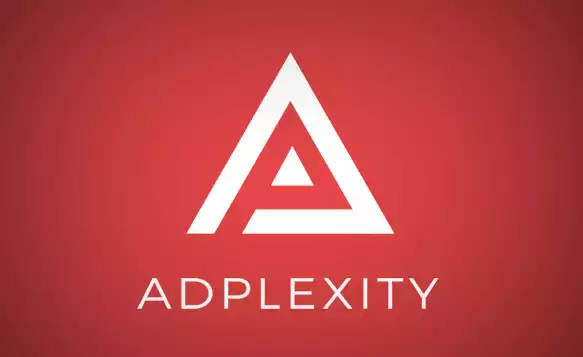 We earn a commission when you click this link and make a purchase.
Features
AdPlexity differentiates itself from TeeSpy by helping you spy on your their competitor's campaigns across multiple sources:
Push ads
Native ads
Desktop
Mobile
eCommerce
The tool also comes with advanced filters to help you get deeper insights.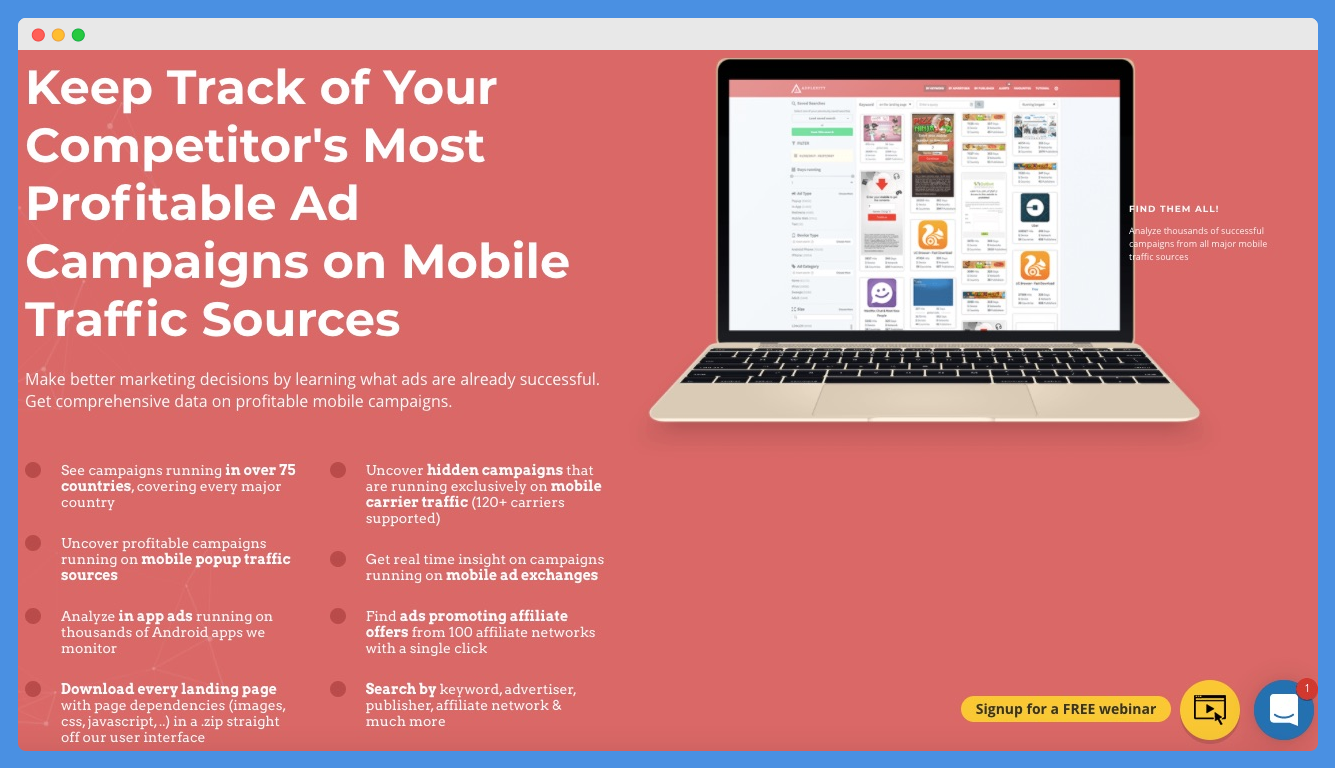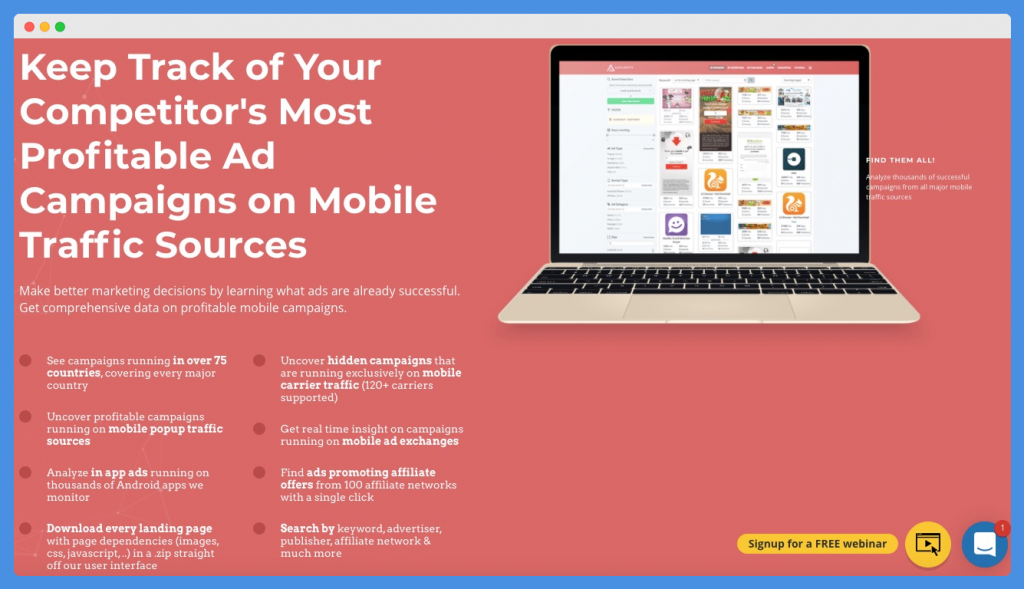 AdPlexity also comes with advanced built-in features like the download landing page option. This way, you can see your competitors' landing page and improve on it.
You can also check the leading user engagement statistics like links to Facebook pages, shares, comments, and likes.
The tool also allows you to spy on over 70 million products and 100,000 stores. Plus, you can also discover the APPs used by a shop by checking the historical pricing changes.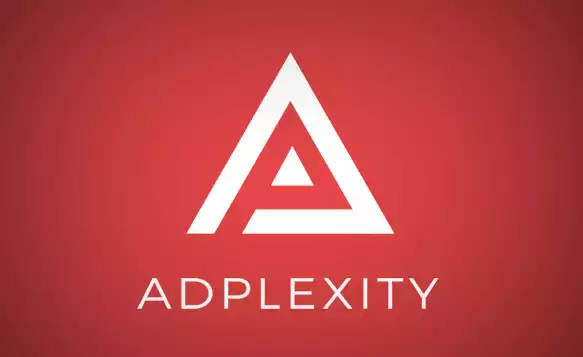 We earn a commission when you click this link and make a purchase.
Pricing
AdPlexity has multiple pricing plans. They include:
Mobile – $199 per monthly user
Desktop – $199 per monthly user
Native – $249 per monthly user
Push – $149 per monthly user
eCommerce – $199 per monthly user
Carrier – $149 per monthly user
The tool also offers an Enterprise plan for users with additional requirements.
However, with TeeSpy you can start with as low as $27. If you want more detailed data and access to data from more than 100,000 stores, you'll love AdPlexity.
Pricing for this software may change with time. Kindly visit their pricing page for more information.
What Users Love About AdPlexity
AdPlexity allows you to download landing pages
The tool tracks the most profitable ads run by your competitor on mobile traffic sources
You also have access to in-depth insights into what works for your competitors
Limitations of AdPlexity
No trial version for new users
Explore: Best AdSector Alternatives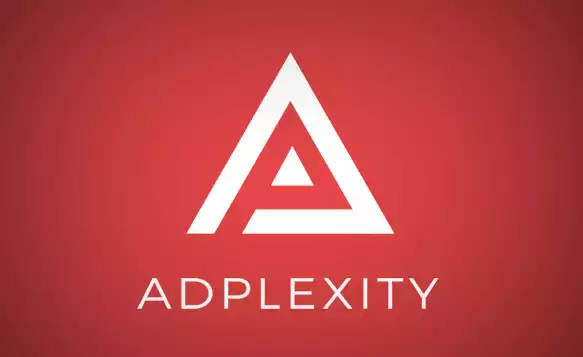 We earn a commission when you click this link and make a purchase.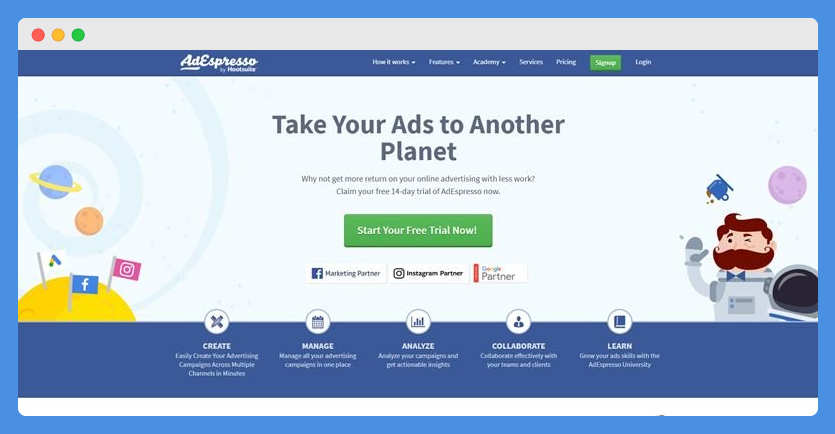 AdEspresso is a rich Facebook spy tool for medium and small businesses. The tool helps custom-made t-shirt designers to get their ads to the targeted audience using analytic tools.
Plus, it also allows you to review information from ad searches easily.
Features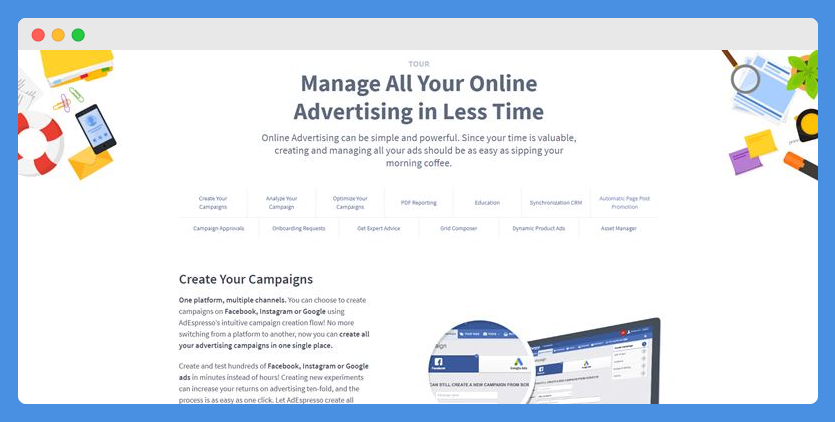 AdEspresso allows you to create campaigns on Facebook using an intuitive campaign creation flow.
This tool allows you to create, optimize, and test different variations of Facebook ads with texts, headlines, images, and so on.
Also, AdEspresso provides you with a Facebook ads gallery and access to a wide range of real-world ad samples.
Plus, this tool alerts you when there's a new Facebook ad by your competitor.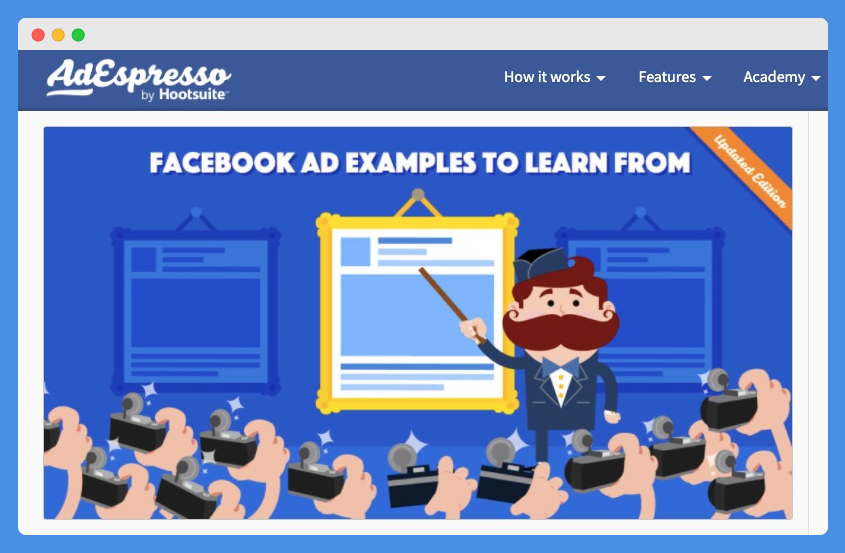 The tool also allows you to search for Facebook ads using phrases, Facebook page URL, and even the advertiser's name.
You can also search for the ad placements used by competitors and filter results based on the industry.
Once you've gotten your search result, you can click on an ad to view all the information about it, including keywords, likes, shares, and comments.
Pricing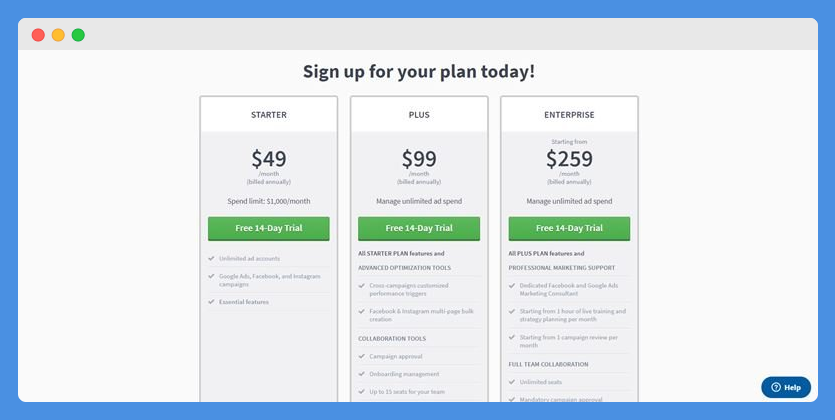 AdEspresso comes in three pricing plans.
Starter plan – $49 per month, billed annually
Plus plan – $99 per month, billed annually
Enterprise plan – $259 per month, billed annually
Also, pricing for this tool may change over time. Kindly visit their pricing page for more information.
What Users Love About AdEspresso
AdEspresso allows you to test variations of ads
The tool provides thorough analytics
It also provides personalized feedback on campaigns
Limitations of AdEspresso
AdEspresso has a steep learning curve.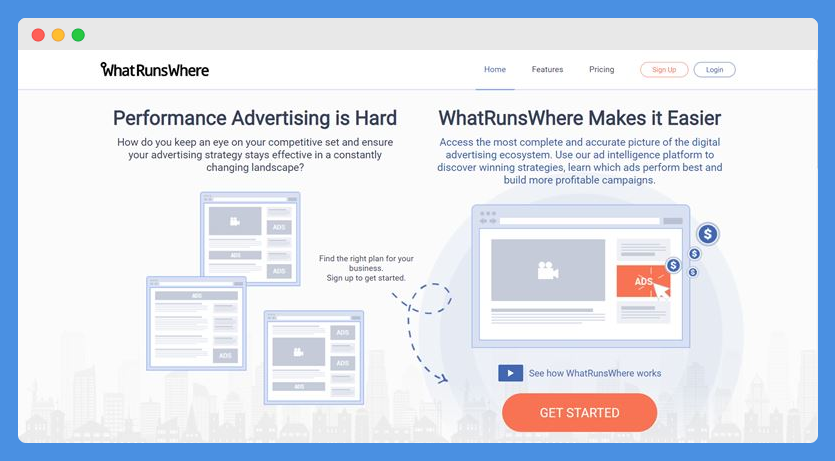 WhatRunsWhere is another intelligence service provider that helps you spy on thriving Facebook ads.
This tool also helps custom t-shirt designers to discover traffic sources and keep track of their competitors' campaigns.
Features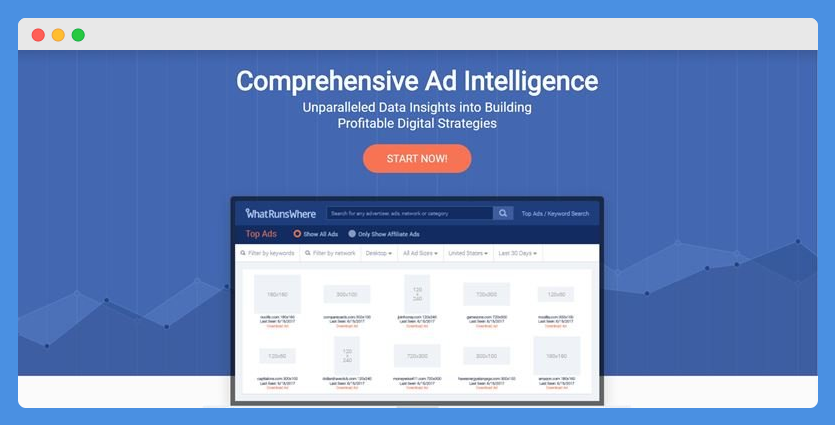 WhatRunsWhere allows you to see top ads on Facebook. You can also differentiate ads from affiliate campaigns and those from large brands.
Even more, you can filter your search by date range, country, ad type, keyword, and lots more.
This tool also allows you to access a comprehensive network, site, category, and advertiser profile.
This way, you can see how their campaigns work as well as their landing pages, traffic sources, and top ads.
WhatRunsWhere also updates its data to give you a real-time overview of the digital ad landscape, especially on Facebook
Pricing
TeeSpy focuses on helping you run ads for your t-shirt business, so it gives you Facebook ad data right off the bat. WhatRunsWhere provides Facebook ad spying data for its enterprise users only.
WhatRunsWhere has three pricing and plans:
Basic plan – $299 per month
Full Coverage – $399 per month
Enterprise plan – cost depends on users' requirements
Pricing for this tool may change with time. For more information, kindly go to their pricing page.
What Users Love About WhatRunsWhere
You can search ad campaigns by ad copy, keyword, advertisers, and publishers
The tool comes with placement suggestions
WhatRunsWhere allows you to track domains easily
You can get mobile ad data with the tool
Limitations of WhatRunsWhere
Compared to TeeSpy, WhatRunsWhere is a bit expensive.
Worth Reading: WhatRunsWhere Vs Adplexity Vs Adbeat
Wrap Up: What's The Best TeeSpy Alternative
This review highlighted some of the best TeeSpy alternatives with AdSpy standing out as the best Facebook spy ad.
AdSpy lets you access over 89,549,000 successful Facebook ads, including t-shirt ads, from over 14,732,000 advertisers in 202 countries.
Custom printed t-shirt makers and marketers can use AdSpy to improve their ad campaigns. While AdSpy has a higher price mark, it also provides more data from more data sources.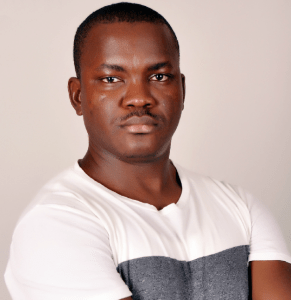 Author: Nicholas Godwin
Nicholas Godwin helps businesses tell profitable brand stories that their audiences love. He's worked on projects for Fortune 500 companies, global tech corporations and top consulting firms, from Bloomberg Beta, Accenture, PwC, and Deloitte to HP, Shell, and AT&T. Works with Mofluid these days.