There are a lot of ways that you can gain a competitive edge when you become a seller online or an online marketer.
One of these ways is to use ad spy tools. It's very important for you to know what techniques and which ads your competitors are using so that you can stay on top.
What Are Ad Spy Platforms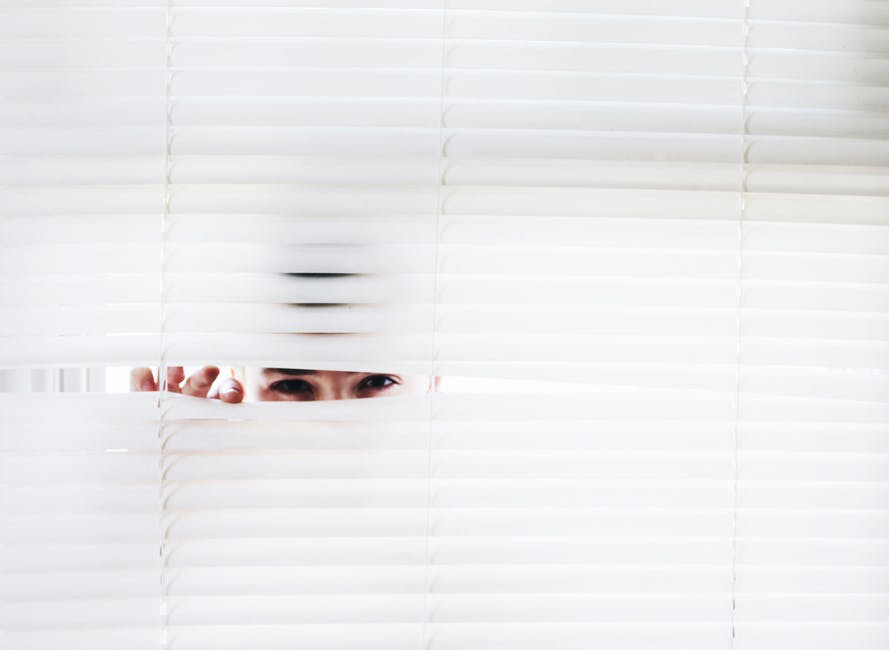 Ad spy platforms are tools that you can use to spy on competitors' ads.
There are various tools for ecommerce businesses these days. These tools use crucial techniques which you need to gain a competitive edge over your closest rivals online.
They check the promo materials that are being used like banners and landing pages and the affiliate marketers that are lending their services to your competitors.
However, you shouldn't look for spying tools willy nilly. There are many out there that can negatively impact your business because they don't give you enough bang for your buck.
What Is The Need For Ad Spy Platforms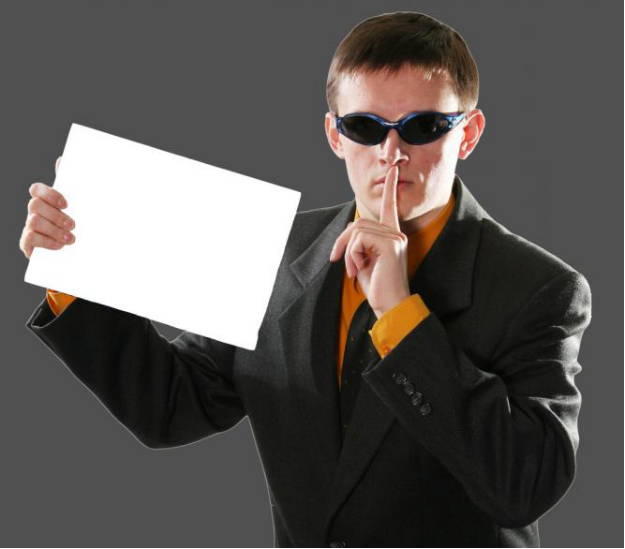 Let's face it, there is an over saturation of online businesses out there.
Whether you're a seller, a marketer, a blogger etc, you don't usually get the kind of exposure you want without a competitive edge.
No matter if you're selling your merchandise or skills on the best platform out there.
Hence, it is common sense to look for something that will get you the start you need to hit the ground running.
Ad spy platforms do that for you. In this business, you need to be aware of every trick in the book to stay ahead.
Here are two of the best platforms – Anstrex vs Adplexity. You can use them to gain that competitive edge you always needed.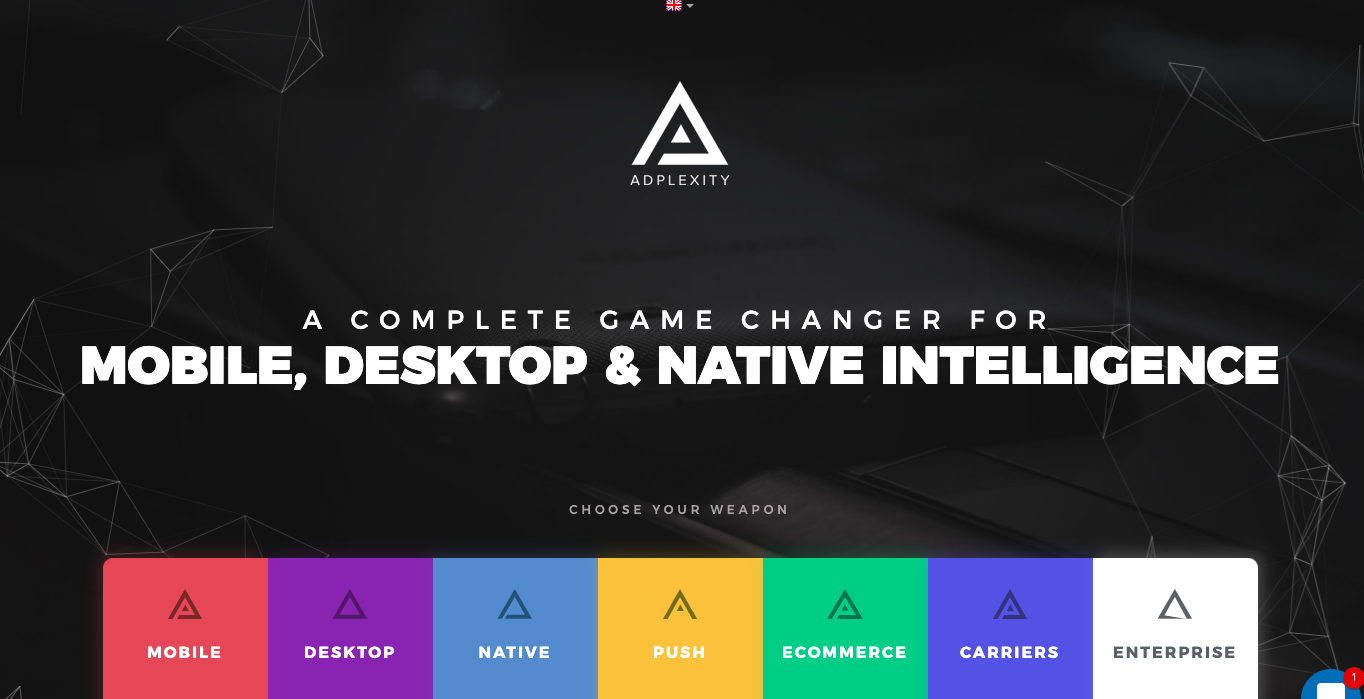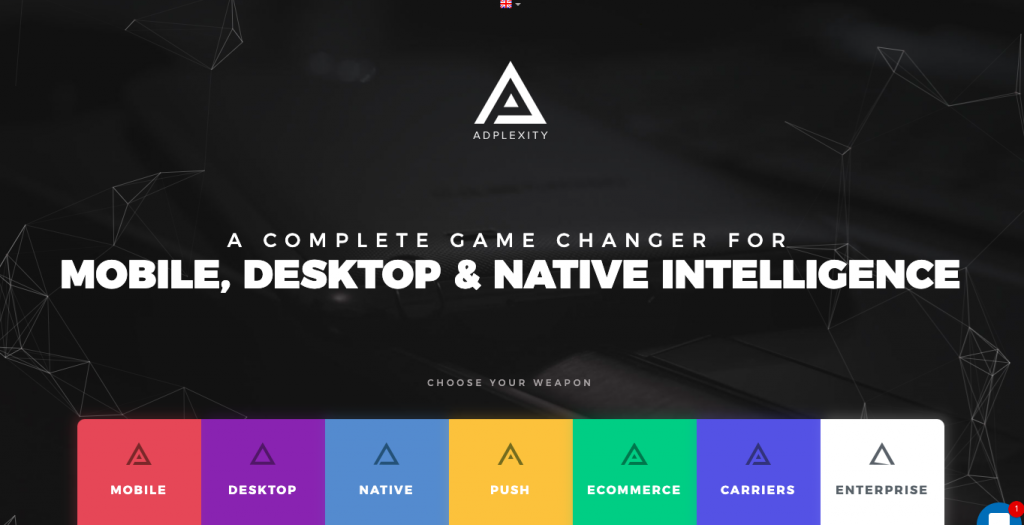 Adplexity is an ad spy tool that is available on the most popular ad network in around 75 countries and is supported by almost 120 carriers.
It has several different versions like Adplexity Mobile, Adcult, Native, Desktop and E-commerce.
Adplexity also has several different features that help you gain an edge over your competitors.
It has been rated very highly by reviewers and audiences alike. Here we do a quick Adplexity review talking about its features, pricing etc.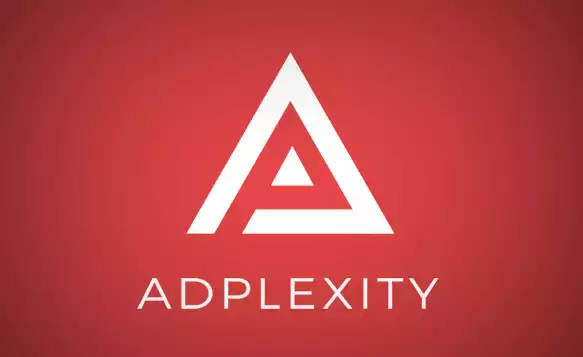 We earn a commission when you click this link and make a purchase.
Adplexity Features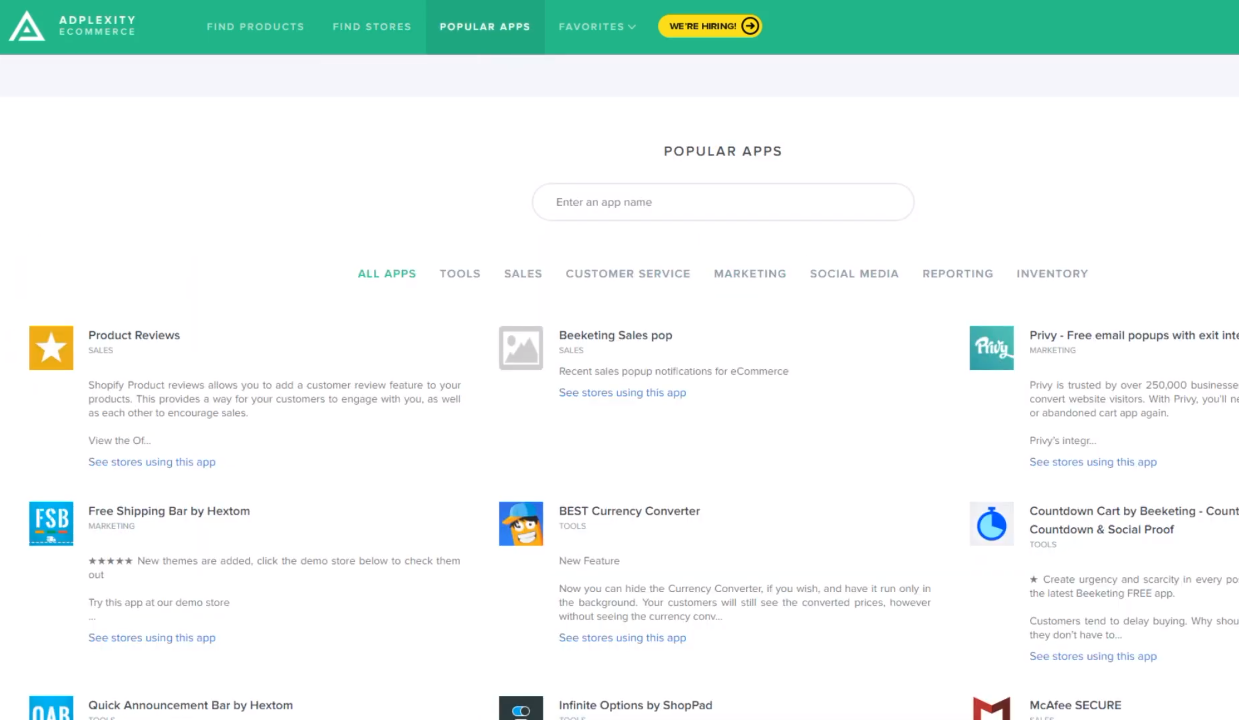 The dashboard for Adplexity is divided in to three main parts; the menu, the filters and the results in the center.
The filters are date ranges, day running, ad type, device type, country, language, connection, traffic source, affiliate network and tracking tool.
All these can help you narrow down the ads to track.
You can even search Adplexity's database by advertising.
This will allow you to find ads which are promoting certain offers and the campaigns which are being driven by a single affiliate or advertiser.
The ads are divided in to four conditions which are:
landing page redirection chain (the steps which lead up to the landing page)
landing page URL (the URL on which the user lands after clicking the link)
page outgoing URLs (the call to action links which generate from a landing page to the outside location), or
all of the aforementioned conditions.
Adplexity Ad Page – This page is where you'll be directed to if you've initiated the search.
At the top you'll find the most relevant information like the preview for the landing page, the countries where it is working and the connection types where it's promoted.
The landing page links will all be laid out in front of you.
The links to the redirection path and some outgoing links which are mentioned above will be outlined in the advertiser search.
The second section of the ad page which show you a lot of visual data in the form of graphs and charts.
This will allow you to see the performance of the ad that you've selected to monitor over days, weeks and months.
The data will be split up according to device, OS, etc.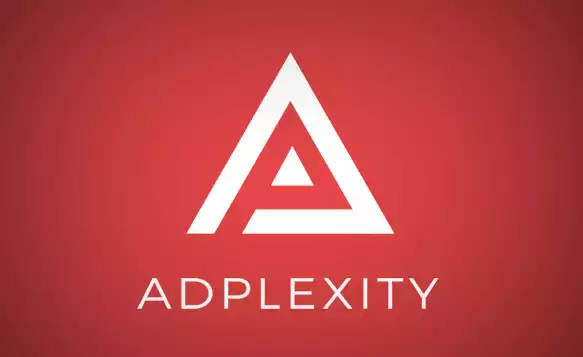 We earn a commission when you click this link and make a purchase.
Adplexity Pricing
Adplexity price isn't very competitive with its rivals.
It has a lot of features that you can use, but for the price you could get a lot more for a lot less.
However, the fact that it has a lot of plans for different users makes the choice easier. There are various plans for which you can get monthly or yearly deals.
All the plans in Adplexity cost require that only one user create an account on them. This isn't exactly great value for money.
If anything, 5-7 accounts per one Adplexity purchase should be allowed.
Adplexity Mobile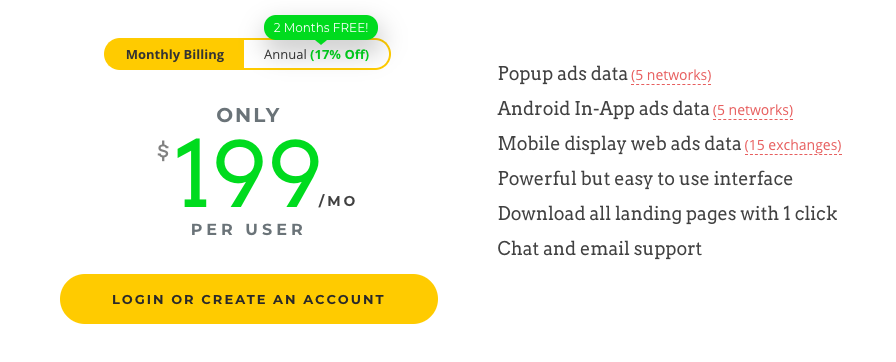 The mobile plan for Adplexity allow you to zone in on the mobile traffic sources that are driving ads today.
Mobile is the goldmine of ad traffic around the internet since most people now access the internet through mobile devices.
The monthly and annual plans for the mobile package don't different in features at all, however if you're looking to become a long time subscriber, go for the annual plan because you can save 17% right off the bat.
The plans cost $199 per month for the monthly package and $1990 per year for the annual package.
Adplexity Desktop
Adplexity Desktop costs the same as Adplexity Mobile.
Adplexity Native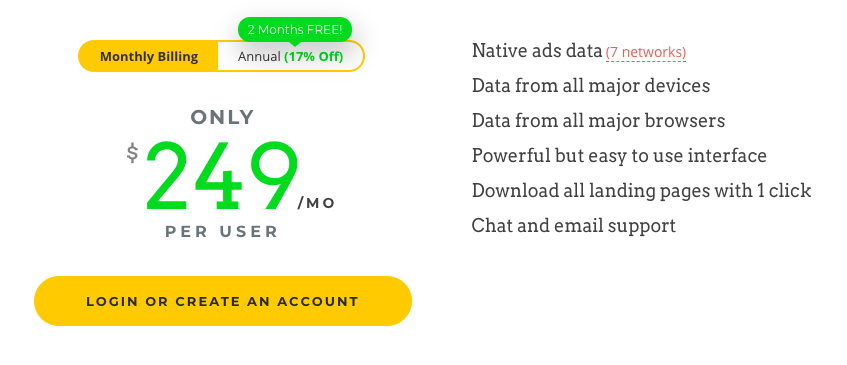 Adplexity Native platform offers fantastic value. Howvever, they could be cheaper.
The native plan allow you to extract data from traffic that stems from all different platforms, desktop, mobile, and otherwise.
It has an option to download all landing pages with a single click and great customer support.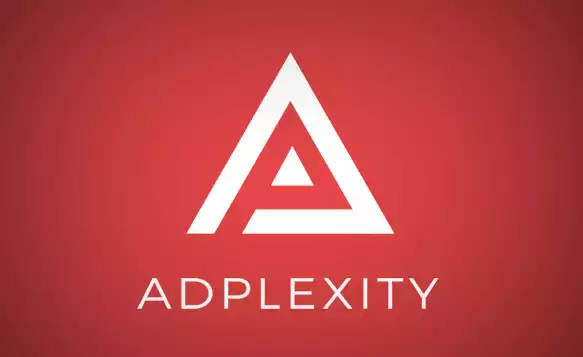 We earn a commission when you click this link and make a purchase.
However, it does cost a whopping $249 a month for the monthly plan and a staggering $2490 per year for the annual package.
Those plans are extravagant if you're a small business owner; especially if you take in to account the fact that you're not allowed to create more than a single account per purchase.
Adplexity Push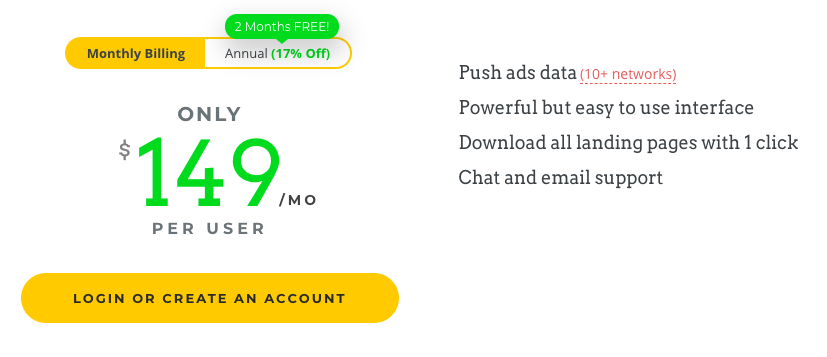 Adplexity Push is priced at $149/month.
Adplexity Ecommerce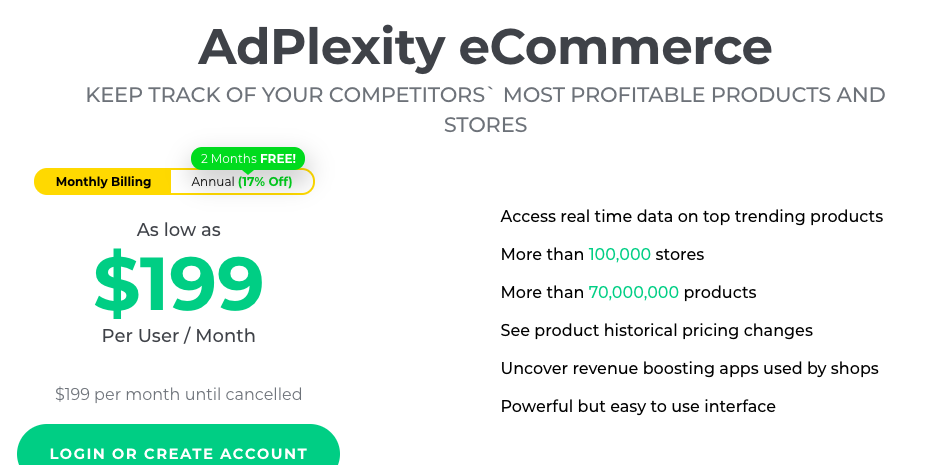 Adplexity Ecommerce is probably the best value for money package that the platform has to offer. Most Adplexity Ecommerce reviews online will agree to it.
Not only does it allow you to get ad data from more than a hundred thousand stores, but it also allow you to get data for about 70 million products.
It allows you to get historical pricing changes. So that you can to ascertain which revenue boosting apps are being used by competitors.
This is a great value for money package at $199 per month and $1990 per year.
The best package by far goes way above and beyond for you to allow you to sell your products, spy on your competitors, get all the data you need from products without discriminating between platforms, and gives you the best offer at $500 less than the native Adplexity pricing plan.
This is the one to go with if you actually want to get the best bang for your buck.
Adplexity Carriers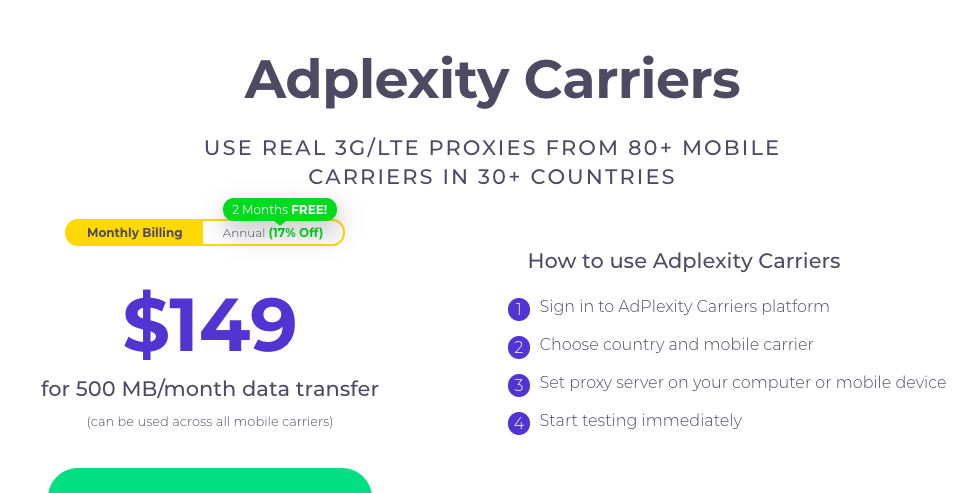 Adplexity Carriers allows you to use real 3G or LTE proxies from over 80 mobile companies in 30 plus countries at a price of $149/month.
Adplexity Enterprise
Adplexity Enterprise is for those needing premium data insights. You'll have to speak to their team to subscribe.
Adplexity Coupon
Check out the internet if an Adplexity coupon is being offered to save on some money.
Adplexity Reviews

Adplexity is a platform for spying on competitor's ads that is reviewed very favorably by critics and audiences.
It's singled out for its great customer service and easy to use platform. It's also praised for its wealth of features.
However, despite all of that, you can't turn away from the fact that it is overpriced.
Almost immediately when you look at the price tag, you can tell that you begin to have second thoughts.
Adplexity offers great features but its price just seems too steep for you to give it any serious thought when you take a look at it.
Adplexity maybe a great buy for online businesses that are well established, but then online businesses that are well established won't need a tool like this to gain an edge over their competition.
If catering to the lower end of online businesses is the game, then Adplexity's price is a huge negative.
With this, we come to the end of Adplexity review. Let's switch over to Anstrex review now.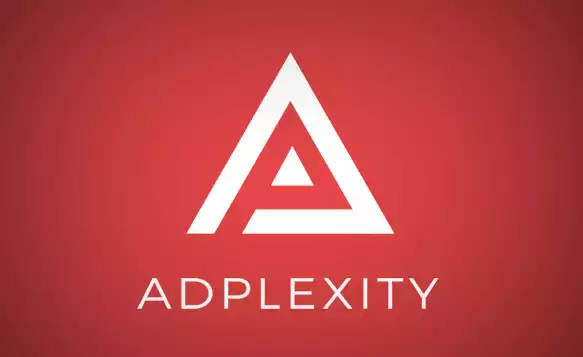 We earn a commission when you click this link and make a purchase.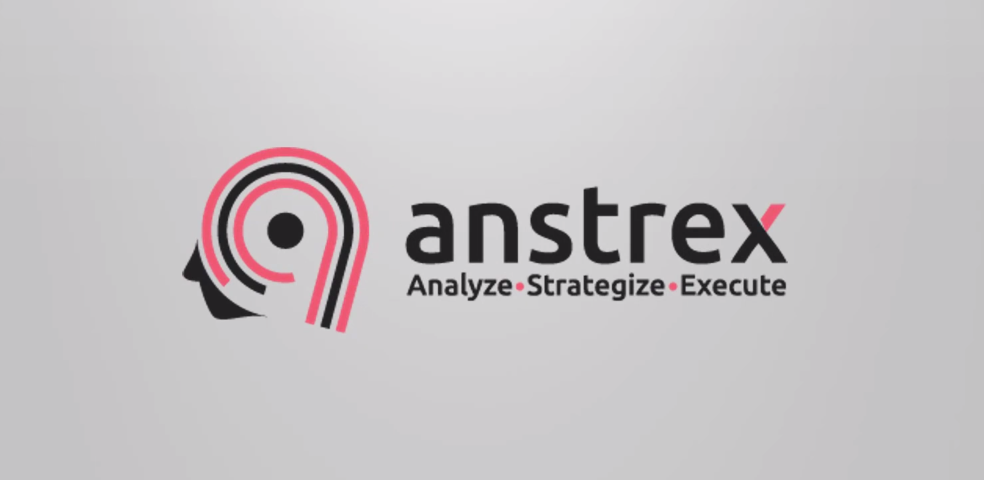 Anstrex is a native ad spy tool that is designed for you to spy on your competitor.
It spies on other advertisement networks and allows for your business to get better by staying one step ahead of the competition.
It gives you information on what is needed to get people's attention by allowing you to compare and contrast the effectiveness of different ad campaigns.
These ad campaigns can give you an insight in to which methods are reaching the audiences are which campaigns are failing.
Our Favourite Native & Push Spy Tool

We earn a commission when you click this link and make a purchase.
Anstrex Features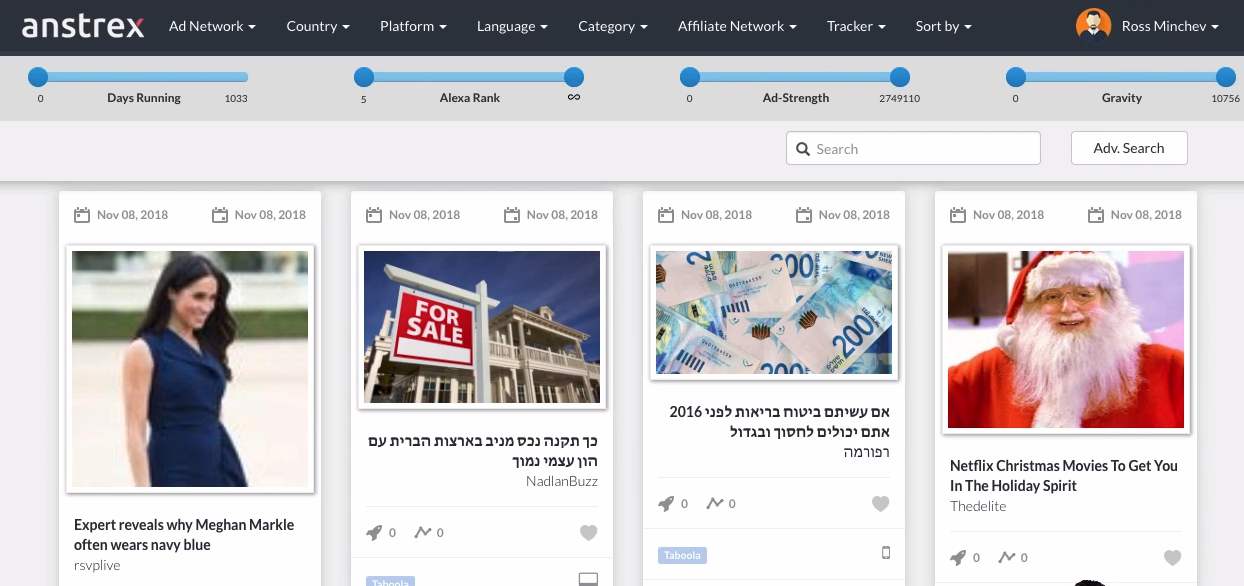 Anstrex – Building a Campaign
Anstrex like many other native ad spy tools can help you build your own ad campaigns and improve your business.
This will save you marketing dollars through which you can spy on other advertisement networks and get access to a lot of information.
Anstrex – Published Data Access
In contrast to Adplexity, which only shows you 10 of the biggest publishers by duration, Anstrex allows you to see every single publisher out there and gives you a lot more information to go with it.
What you do with this data is up to you, but with more data comes more opportunities.
Within Anstrex, you have an option to advertise with a few sites or widgets only or with only above 5% traffic or with the high volume websites etc, etc.
Having all of this data will allow you to think creatively on the way you want to work with the ad manager that you have and where you want to advertise yourself.
Our Favourite Native & Push Spy Tool

We earn a commission when you click this link and make a purchase.
Anstrex – Alexa Ranking
One of the best things about Anstrex is that it gives you an Alexa Rank as well.
If you haven't used an Alexa Rank, this piece of data can be interesting for you.
You can also provide your ad manager with the websites you want to blacklist or whitelist.
You can filter the list of publishers by traffic sources. Anstrex lists these publishers where it found the domain on, hence you can filter by the traffic source and add them to your lists.
Anstrex Pricing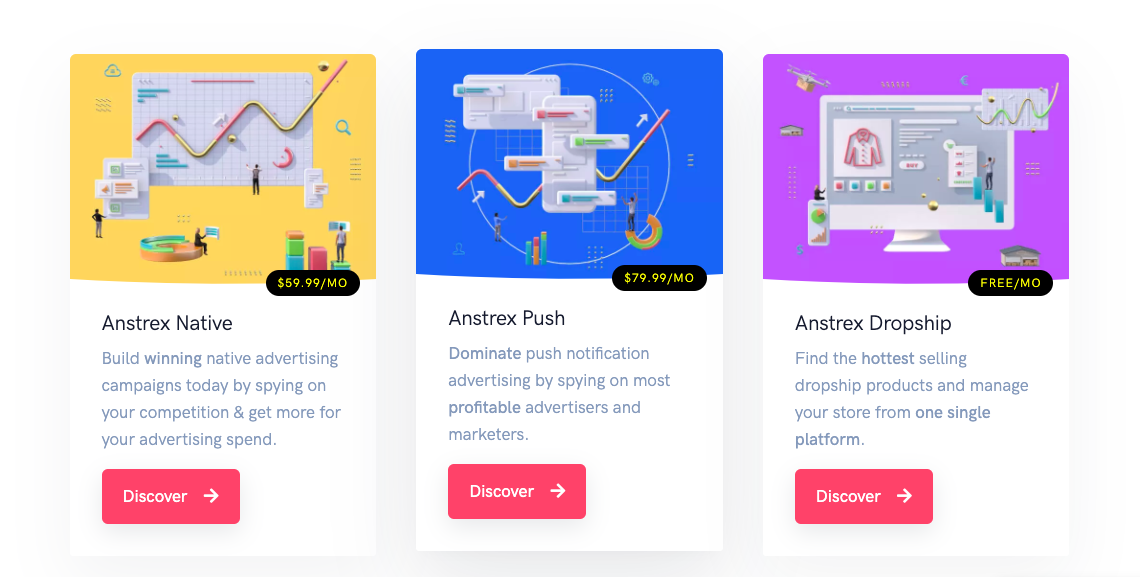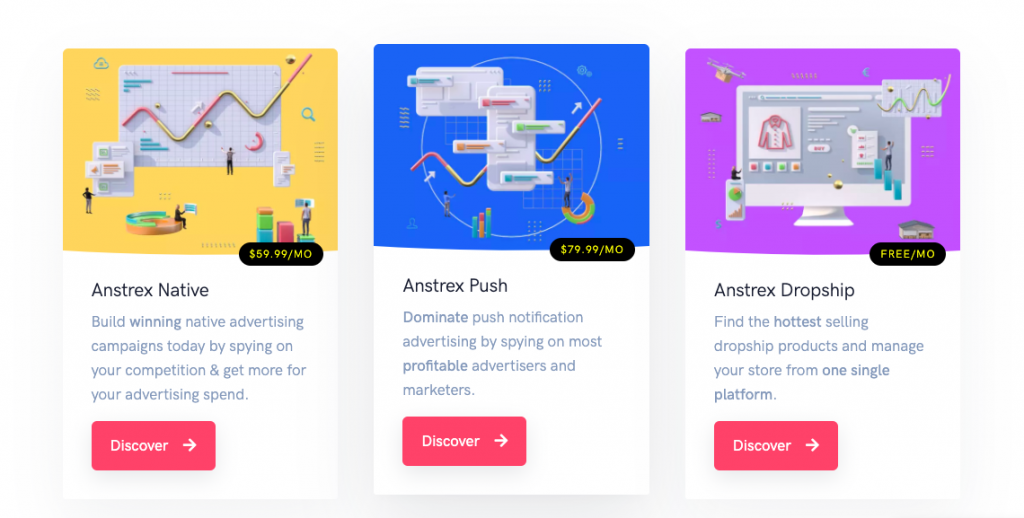 Anstrex pricing is almost too good to be true. Compared to the bloated pricing of Adplexity, this is completely reasonable and quite a bargain.
In total there are 3 packages, Anstrex Native, Anstrex Push, and Anstrex Dropship.
The first package, Anstrex Native deals with push notification ads on mobile platforms.
It focuses on ads from about 64 countries, online chat support, and employs advanced searches and filters.
The package is priced at $59.99 a month and takes in to account a 2-day no obligation trial period.
The second package is Anstrex Push, and costs $79.99 per month.
It doesn't have the push notification features but does have the same 2-day no obligation trial period.
It has 38-ad-network support and collects data on native ads from about 92 countries.
There is also chat support and unlimited alerts on competitors like the push only package.
You can also go with the bundle plan combining Native and Push.
There is a 2-day no obligation trial period for this package as well and it is by far the best value for money package in this entire article.
Anstrex Dropship is free currently.
At its most expensive, Anstrex is still cheaper than the cheapest Adplexity package. Hence, small online businesses should definitely go for the former over the latter.
Our Favourite Native & Push Spy Tool

We earn a commission when you click this link and make a purchase.
Anstrex Reviews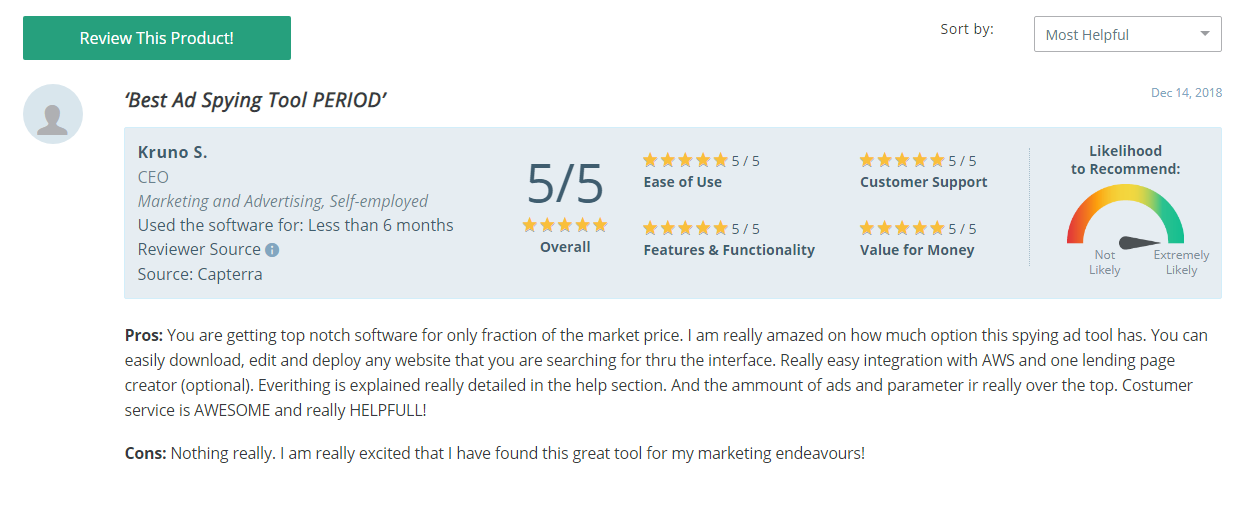 The reviews for Anstrex are stellar. Their customer support and variety of features and data sources for the price are singled out for acclaim.
Their pricing is always a point of praise since very few other tools provide the same value for money.
Related : WhatRunsWhere vs AdBeat vs Adplexity
Who Wins – Anstrex vs Adplexity
So here we come to the end of our Adplexity vs Anstrex comparison.
If you've read this article fully, then you know this is a pretty straightforward recommendation.
There is no doubt that the best ad spy tool for small businesses and for any online business is Anstrex.
While Adplexity may offer wider support, there is no reason to choose it over Anstrex simply because of the value for money.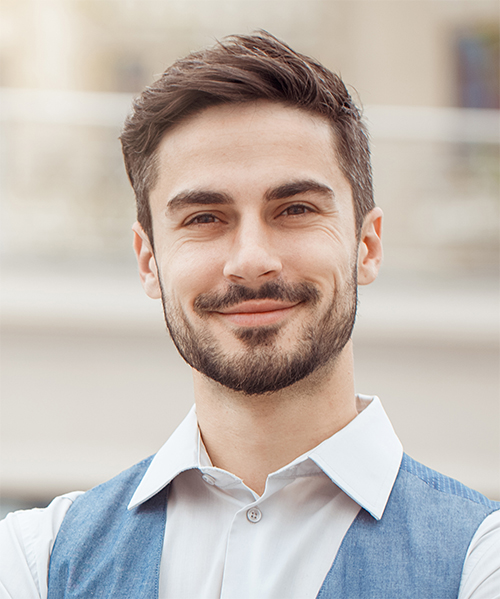 Author: Scott Macarthur
Scott L. Macarthur is a marketing consultant and an online author. He is mostly engaged in providing his expertise to startups and SMBs. He is also an author on TheNextWeb.