Jungle Scout vs Keepa – This is going to be interesting.
Both Jungle Scout and Keepa are very different programs yet they both help you do the same thing. They can improve your sales by helping you check on other products in the same category.
Through this information, you can improve the way you sell your products, price your products more competitively, and estimate appropriate increase or decrease for those prices over a long period of time-based on historical data trends.
Read on to find out which one of these two amazing seller tools is the best Amazon Sales tool and can prove to be a better fit for you and your company.
Let's get started with Keepa vs Jungle Scout comparison.
What Are Online Sales Tools?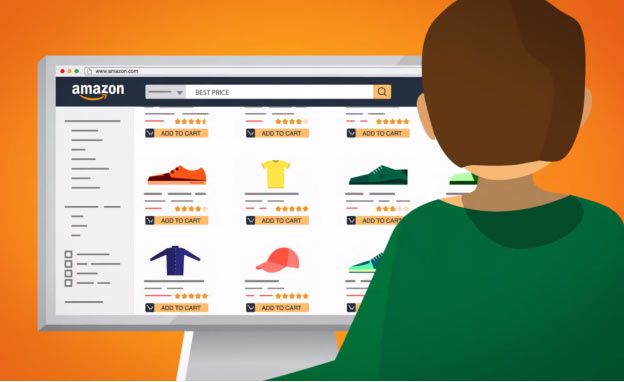 Online retail is a saturated market. With the advent of Amazon, Alibaba and various other online retailers, there really is very little chance for you to make it on your own with an independent portal.
However, if and when you do decide to go for Amazon, you'll realize there's way too much competition.
Sellers on Amazon need a bit of an edge to sell their products. After all, if everyone's selling the same things and their listings look identical to the potential customers, one cannot expect the results to be in favor of the new sellers.
You can do various things to boost online retail sales on Amazon including promoting your stock on social media, generating conversations on forums like Reddit, Twitter, and even Instagram, etc.
There are also ways to run Amazon ads so that your buyers will automatically be redirected to the product you're selling or promoting.
However, that's not a process that you can set on autopilot. Nonetheless, the Online Retail sales tools listed here can help you do that and more!
Our Pick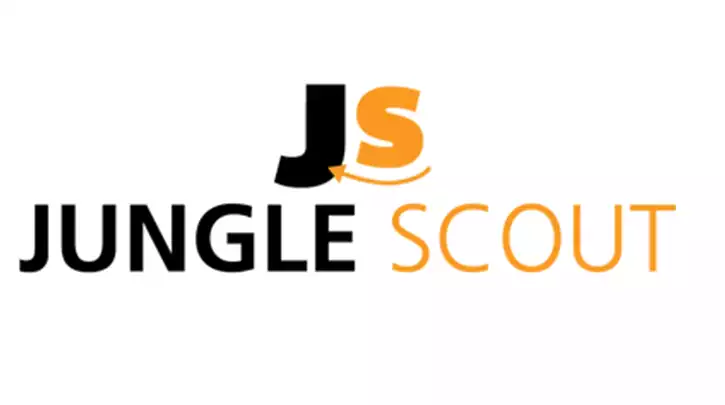 We earn a commission when you click this link and make a purchase.
Why Do We Need Online Sales Tools?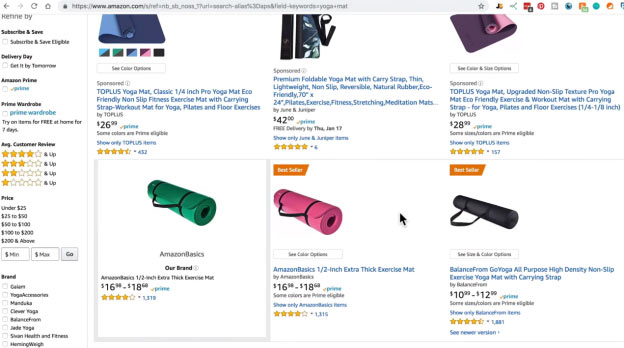 Online sales promotion tools like Jungle Scout and Keepa not only help you understand the audience you're selling to, but they also market to your niche better.
And selling to a niche is absolutely important, especially if you're a new seller.
Everyone has to establish a niche in order to be successful in the beginning. You can't begin marketing to everyone since that's a strategy that rarely works.
Think of it this way – you go to a certain store near your home for the groceries but there may be a certain item you especially buy from a far off store.
That's the niche that you want to target with your customers. This ensures repeat customers and thus, a guaranteed stream of revenue.
Online retail sales tools can optimize your products for better sales and can help you give out better deals at discounts to the customers that are loyal and the ones which are at the doorstepbut need an extra incentive to get on-board.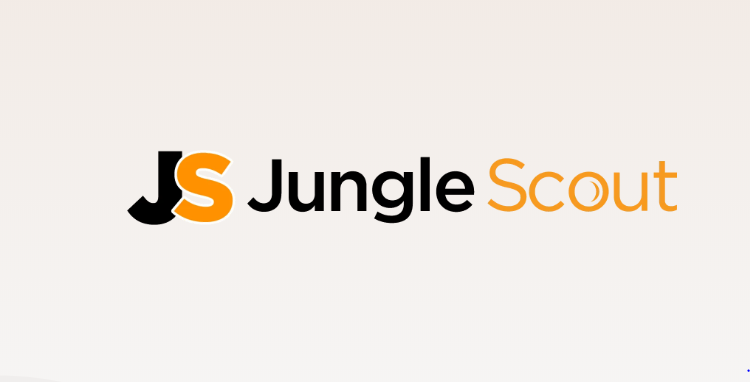 Jungle Scout is research software which is designed to help find niche products on Amazon. This can help evaluate their potential and thus find out if they are worth selling on your store.
Choosing the right products to market and sell is a very hard decision. However, Jungle Scout can make it easier for you!
Finding the right products to sell can help develop a niche for you to exploit and to build an Amazon FBA empire.
Not only will finding the right products to sell improve your profit margins, but it will also allow you to tap hitherto audiences which weren't within your grasp.
Our Pick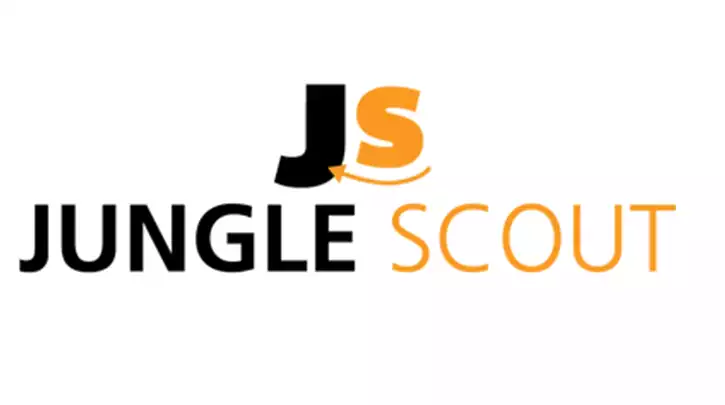 We earn a commission when you click this link and make a purchase.
Jungle Scout Features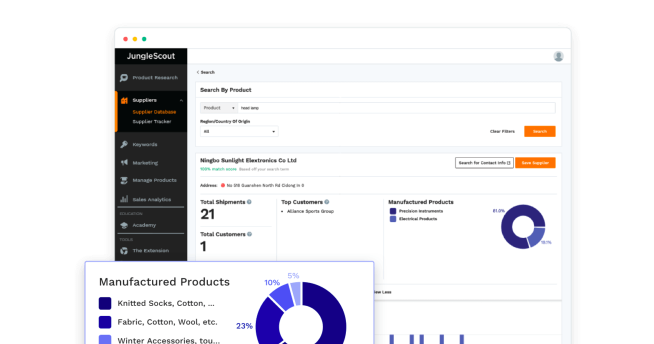 Jungle Scout Niche Hunter
The niche hunter tool for Jungle Scout is designed to find Amazon niche products. It allows you to search via keywords and evaluate the listings of competitors.
This provides easy to read and understand ways to determine the opportunity for a product or a keyword.
The niche hunter filter tool helps you find products in various categories and even sorts by the marketplace.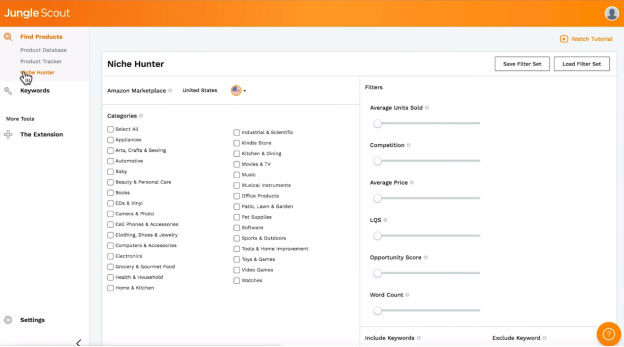 The various marketplaces available include the UK, the US, Canada, Mexico, India, etc. Other filtering tools include units sold, price, quality score, and opportunity score.
The scores mentioned above are based on the algorithm designed by the Jungle Scout to evaluate competitor listings and determine if the launch of a given product is a good opportunity or not.
Related : How To Find Product Niches With Low Competition
Jungle Scout Product Tracking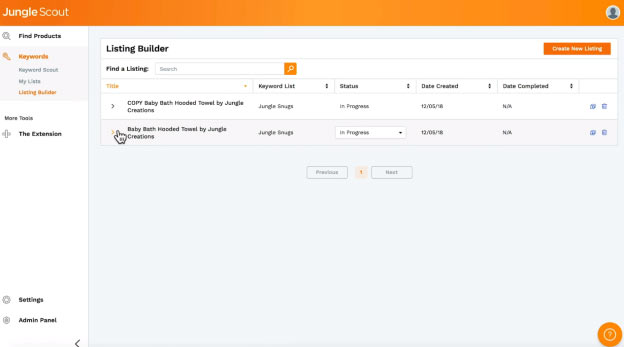 Product tracking on Jungle Scout allows you to find out whether specific products are selling enough.
This is determined through objective numbers like units sold, inventory levels, specialized sales data, and even the Amazon Best Seller Ranking.
Once a product is found in the Product Database, it can be examined further by using the Product Tracker. This will give you an estimation of how much the product's price has changed.
Additional information is also available about it including the weight, size, net fees, and reviews.
Jungle Scout Data Analytics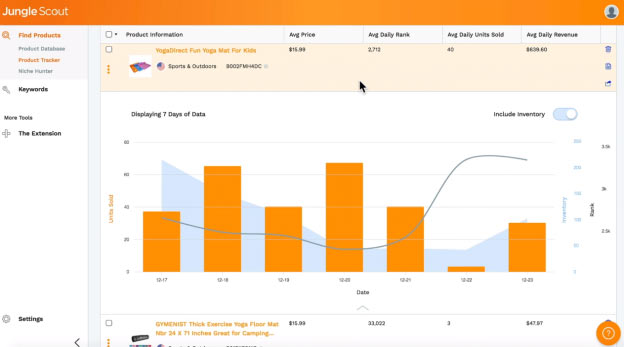 Data analytics given by Jungle Scout can not only help you center on a niche product, but it can also help you find out which products are selling best and for how long.
It provides historical data that helps you find out which keywords and products are relevant at the moment and have been for some time.
This data is filtered over various categories and markets so you can decide which product needs to be boosted in which market and in which category. Large lists of potential products that fit certain criteria can be generated this way.
Jungle Scout Pricing
Jungle Scout pricing has now been changed.
Jungle Scout chrome extension is a feature in all plans and not priced separately.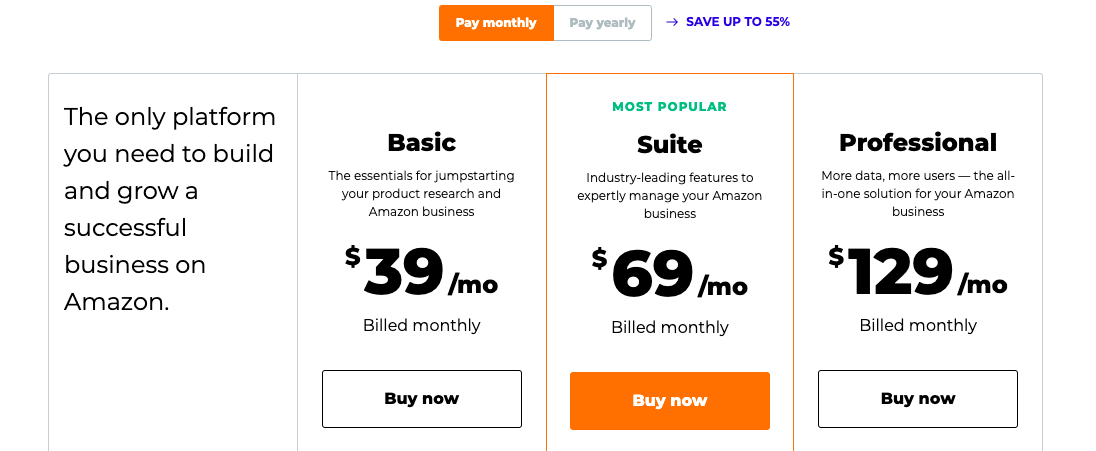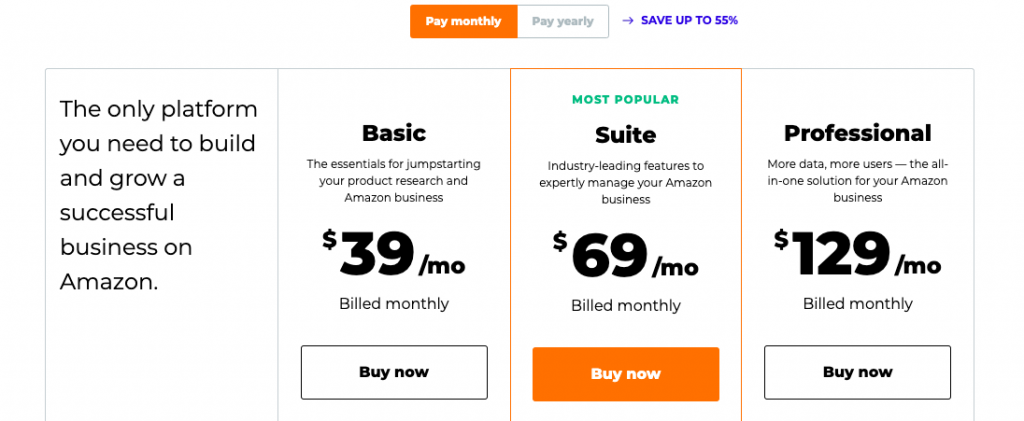 Both monthly and annual plans are offered in three categories.
The first is the Basic plan which costs $39 a month. This offers access for only a single user. You get assistance with product research in this plan. If you pay yearly, you're only required to pay $19/month which makes it $228 in total.
The second plan is the Suite which costs $69 a month and allows more users to be added. The annual plan is economical at $589 saving you $240. You get advanced features plus historical data in it.
The third and final plan is the Professional plan which costs $129 a month. It allows access for up to 6 users and gives detailed access to historical data. $999 is what you pay every year with the annual plan.
You can opt for a 14 day trial before going for a plan. It assures full refund if you don't like it.
Our Pick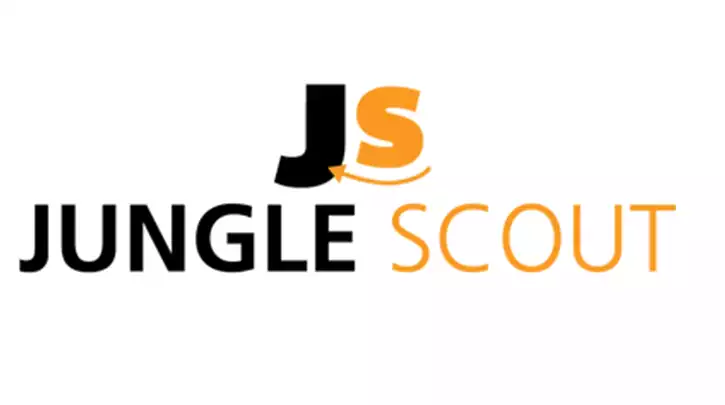 We earn a commission when you click this link and make a purchase.
Jungle Scout Reviews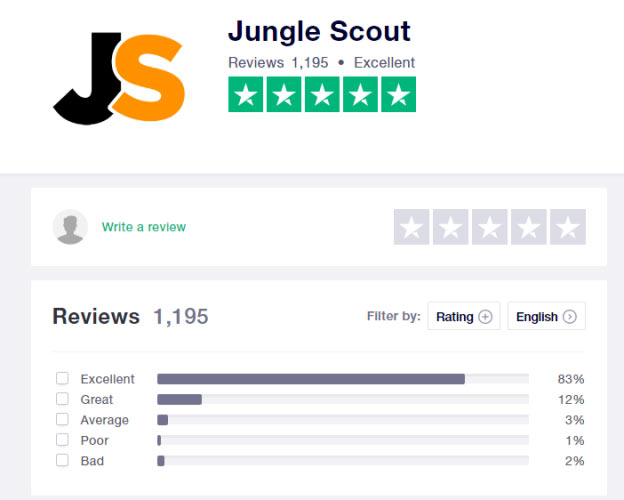 Jungle Scout has received generally positive reviews from audiences. It has a score of nearly 5 stars out of 5 on Trustpilot.com.
Praise has been directed to its ease of use and the quality data that it provides to its customers.
Positive Reviews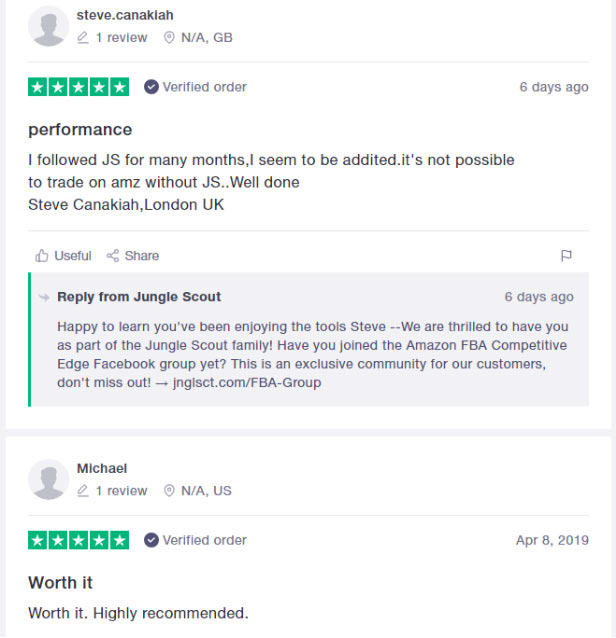 The praise that Jungle Scout has received seems to emanate from a clean user experience, an easy to user interface and the accurate data that it provides to its customers.
Negative Reviews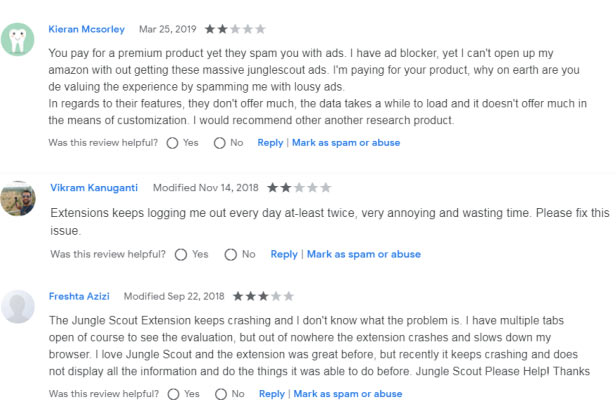 The negative reviews received by Jungle Scout aren't exactly criticisms of its features but seem to emanate from bugs or small glitches. And they all stem from the Chrome Extension.
For instance, there are complaints that the Chrome Extension keeps logging out customers each day. On the other hand, there are reports of the Chrome Extension crashing. The only cause for concern is a complaint that the creators spam the customers with ads.
That's not at all something that should happen on a platform for which you pay top dollar.
Related : Best Jungle Scout Alternatives
Our Pick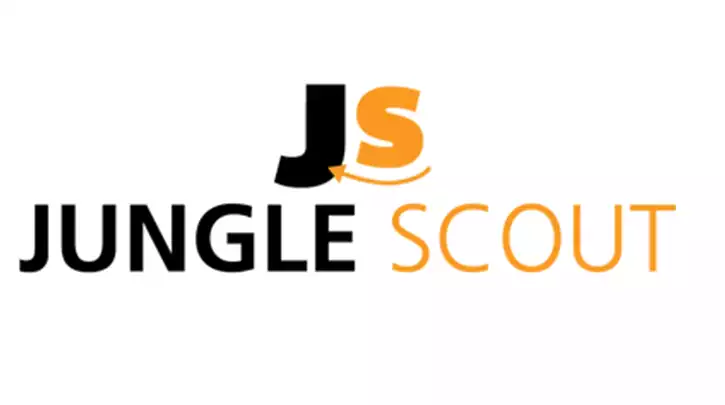 We earn a commission when you click this link and make a purchase.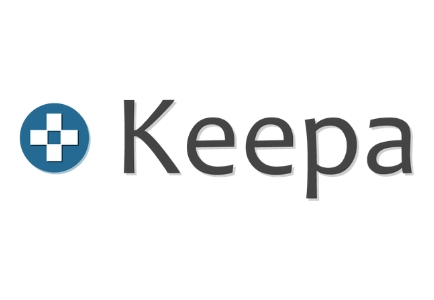 It's time now to look at Keepa review.
Keepa is a great price tracking tool for Amazon. Keepa gives you information on historic price trends for products as well as sales rankings for them.
Keepa Chrome Extension can be embedded in your browser. The tool is available for Mozilla, Chrome, Opera and even Internet Explorer.
Keepa Features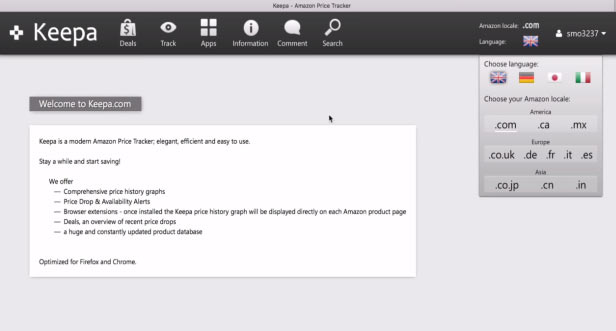 There are two main features in Keepa that you need to be aware of – Price Tracker and Product Viewer.
They are available for the markets of the US, Canada, Mexico, Brazil, the UK, France, Italy, Germany, Spain, Japan, China, India, and Australia.
The price-tracking is available in ten local currencies for nearly 500 million products and the data is exportable, so you can use it every which way you want.
Keepa Price Tracker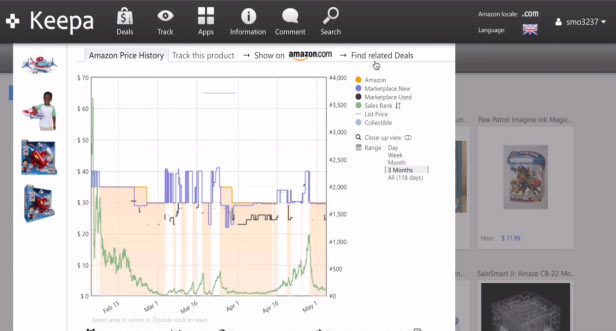 Price tracker allows you to track the pricing history of various products. There are options to help find out which market it is selling well in and where its prices are going down.
This way, you'll be able to find out which products can sell well in which market and how to offer a great competing product.
Keepa Product Finder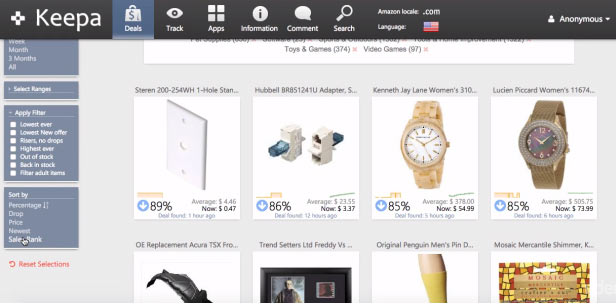 The Product Finder is a great tool to find which products are competing directly with yours.
It gives you access to various products that can clash with yours. This will allow you to find which ones will sell better and how you can differentiate your products from the competition.
Related : Amazon Seller Scanning Apps
Keepa Pricing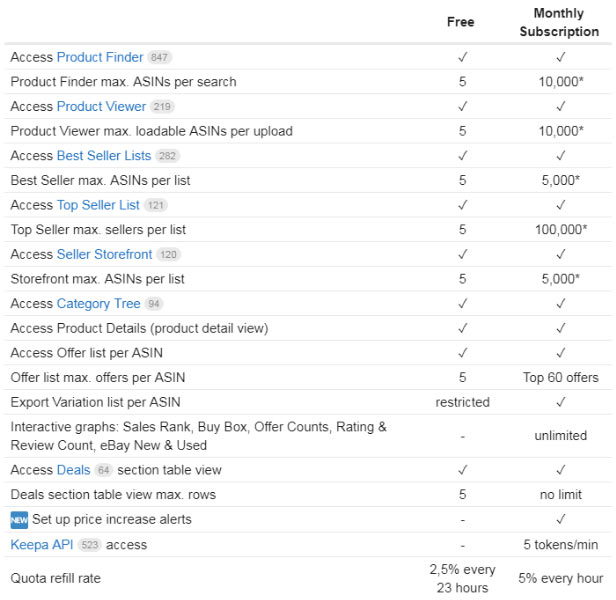 Since Keepa is just a Chrome Extension, it allows for only two tiers of pricing. The free version gives you access to the Product Finder, the Product Viewer, the Best Seller Lists from Amazon, the Top Seller List and various other features.
However, it limits your search of products and ASINs to 5 per search.
It also doesn't give you access to the interactive graphs that display sales rankings, offer counts, ratings and review counts, and comparisons with eBay New and Used lists.
The Monthly Subscription costs 15 euros a month and gives you 5000-10,000+ searches for ASINs and products per search.
It also allows you API access for 5 tokens per minute and a quota refill rate of 5% per hour instead of the 2.5% every 23 hours for the free version.
It also allows for unlimited access to the deals section table and interactive graphs as well as sales ranks and offer counts.
Keepa Reviews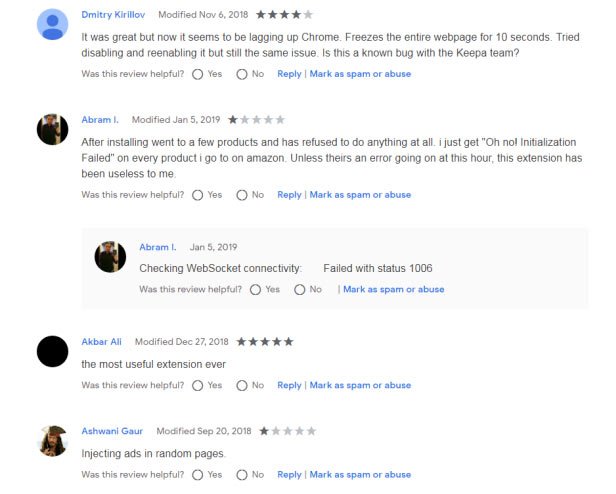 We will now talk about Keepa reviews. Overall, there is a mixed response to Keepa. Some say that it injects ads in random spaces and isn't very useful and others say that it's one of the best extensions out there.
Some say that it lags on Chrome and some say that it's a very useful extension for sales data.
Positive Reviews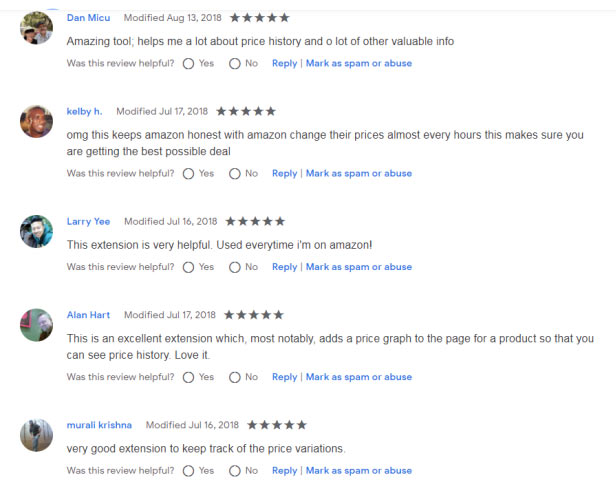 Positive reviews for Keepa focus on the valuable data that it provides. There aren't many praises for its user experience, but there is a general consensus among positive reviewers that it gets the job done and provides ease of use.
Negative Reviews
The negative reviews for Keepa center on the ads and hiccups that comes with the extension.
Negative reviewers complain that it slows down their browser and injects ads in various environments that interfere with the user experience.
Related : Ways To Increase Reviews on Amazon
Keepa vs Jungle Scout – Who Wins It?
Overall, the comparison of Jungle Scout and Keepa shows that if you're a novice and want to try out sales tools, you're better off trying the free version of Keepa.
However, if you're in a seasoned business, then you should have no inhibitions about going with Jungle Scout.
Not only is Jungle Scout chock filled with features but has a nearly spotless record of customer service and user experience.
The same can't be said of Keepa which is low on features and has various complaints regarding bugs and hiccups.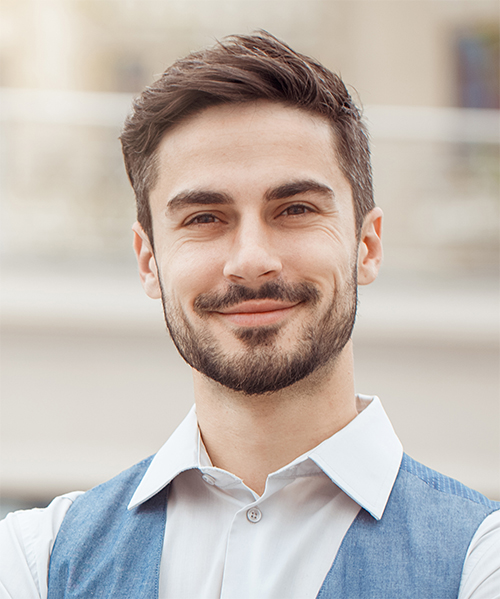 Author: Scott Macarthur
Scott L. Macarthur is a marketing consultant and an online author. He is mostly engaged in providing his expertise to startups and SMBs.