Last Updated on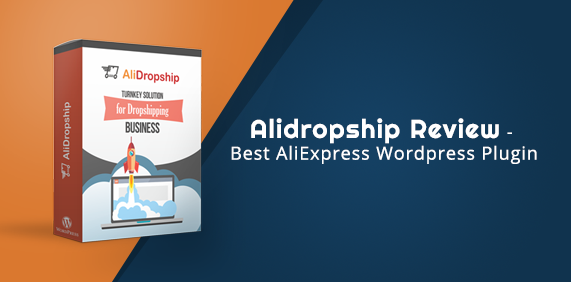 Sellers today face an enormous amount of competition thanks to the rise of ecommerce shopping.
A global ecommerce market expected to hit 4 trillion by 2020 and an endless amount of rival sellers, make standing out and turning a profit very difficult.
It's no longer enough to build a WordPress site and watch your profits soar. Fierce competition means sellers need to stand out and cut costs whenever possible. And while there's no easy answer for ecommerce success, there's an emerging strategy that stands out above the rest; dropshipping.
Integrated with your WordPress website, dropshipping can help you sell products without the associated overhead of traditional ecommerce selling. There's no warehouses, shipping fees, or distributor contracts.
Instead, you're selling other retailers' products at a markup. The retailers stock the products, ship them, and let you collect the profits. With low overhead, there's almost unlimited potential.
Or there would be if dropshipping was straightforward. Coordinating your own online store, finding profitable niches, and marketing your own ecommerce business isn't easy. Think of it this way, not only do you need to convince consumers to pay a markup for products, but you also need to handle the business logistics.
That's why more and more dropshippers are turning to tools like Alidropship to help streamline their logistics, leaving more time for marketing and brand building.
So today, we're taking a look at Alidropship to see if it's the best tool for your dropshipping business. Ready to get started? Let's break down Alidropship and how it can help your business.
Get Special Pricing for Alidorpship
Dropshipping 101
Before we get into our review, we should touch on the dropshipping basics. At its core, dropshipping amounts to reselling products at a markup. You're using your store to list products from other retailers and collecting the difference between your price and the retail price.
The best dropshippers offer a variety of different products in different niches, sourced from low-cost retailers. The goal being to offer customers a one-stop-shop to buy things they could find elsewhere. You're selling convenience, perhaps more than you're selling products.
The process works something like this. First, you set up an online storefront to advertise products. Next, secure a retailer with low prices. Aliexpress works great (and is the focus of our review product).
The consumer then browses your store and purchases an item at markup. You pay the retailer yourself and enter the consumer's shipping details. The product leaves the retailer's warehouse and arrives with the consumer assuming it came from your warehouse.
You can even include an extra shipping cost in your markup price to give the illusion that you're shipping the products. You want consumers to view your business like any other ecommerce storefront.
Alidropship
Alidropship focuses on solving the problems associated with dropshipping. Put simply, it pulls information from AliExpress to help build your WordPress-based ecommerce storefront.
Getting into a little more detail, it's a WordPress plugin that works with the AliExpress site to source product information. It's like an automatic way to build your store (though you're still responsible for the store's design).
Get Special Pricing for Alidorpship
Getting Started
Getting started with the AliDropship plugin means downloading the plugin and activating it on your WordPress page. Once you've made the purchase, the company sends a code that you enter in the WordPress backend. It's easy enough, even if you do have to wait for an email.
Once you've installed the plugin, you'll need to install an ecommerce storefront. If you don't already have a template, AliDropship offers their own options. Remember that the template you choose represents your storefront.
Easy to navigate templates with minimal clutter help consumers sort through your different products without getting lost. And with the average website bounce rate sitting around 40 percent, it's more important than ever to keep consumers focused on your page.
Listing Your Products
Once you have your template and the AliDropship plugin installed, you can move onto using the plugin itself. The process is straightforward and we appreciate the automated updates after you've set up the basics.
It starts with selecting AliExpress products through the plugin. AliDropship offers integrated filters that make searching AliExpress much more streamlined than scrolling through endless product pages.
Once you've selected a product, the plugin then pulls that product's AliExpress title, description, images, price, variations, and more. All of that information compiles to create your unique product pages.
Plus, the plugin allows you to set custom prices and alter any and all product information. What's more, all of that information auto-updates based on AliExpress's information. You can even set your prices to fluctuate based on AliExpress's listed price.
Making the Sale
Once a consumer buys something from your store, the plugin handles the ordering process. Details get sent through the plugin's database. Clicking "order" sends the sale to AliExpress and automates the shipping process.
Since AliDropship handles the transfer of customer information, it really saves time for busier stores. We're impressed by just how streamlined the plugin makes the entire ordering process.
Marketing
While your storefront is the backbone of your business, without marketing you can't get much done. Once more, AliDropship impresses us with a full suite of tools that go beyond normal dropshipping applications.
With the plugin, you can offer discount coupons, pull product reviews from AliExpress, collect email information, and create SEO-centric product tags. In short, for a plugin that's focused on automating your business logistics, it offers an enormous amount of marketing potential.
The SEO-centric pages are especially useful in the ever competitive ecommerce space. After all, it doesn't matter how streamlined your ordering and storefront if no one finds your website to begin with.
Summing it All Up
All in all, Alidropship is an excellent way to automate and streamline both the logistical and marketing aspects of your dropshipping business. Pulling product details from AliExpress, the price setting, and the automated orders are invaluable when you're dealing with larger ecommerce stores.
Plus, we're big fans of the plugin's ability to help find new products. The filtered search can help find products within certain niches that fit both your brand's theme as well as your price range.
Despite all of Alidropship's functionality, the plugin still maintains an easy to use layout that makes it simple for anyone to revamp their dropshipping business. From form to function, we highly recommend Alidropship.
If you're trying to start a new dropshipping business or just revamp your existing storefront, Alidropship is one of the best plugins around. If you're serious about dropshipping, there's no better time than now to check them out.
Get Special Pricing for Alidorpship
Sam Zaman has long been associated with Mofluid. She loves to write on technology & related stuff. Ecommerce, mobile and internet marketing equally drive her interest. Likes gardening and experimenting with new recipes. An avid reader and absolutely mad @bout donuts 🙂