Editor's note: Both Weebly and Wordpress are used to create beautiful websites. While Weebly is a hosted platform, Wordpress is self-hosted. This means that if you like to personalize your store, Wordpress should be your go-to choice. With Wordpress, you don't need coding skills but for complete peace of mind and an amazing website experience, go for Wordpress website development services.
Unless you know something about them, it is difficult to decide on which platform to use to build your website – Weebly or WordPress.
Because of this, it becomes a difficult decision faced by users all over theworld.
In this article, we'll do a quick Weebly vs Wordpress review. In the end, we'll also guide you which one should you choose.
Overview
Weebly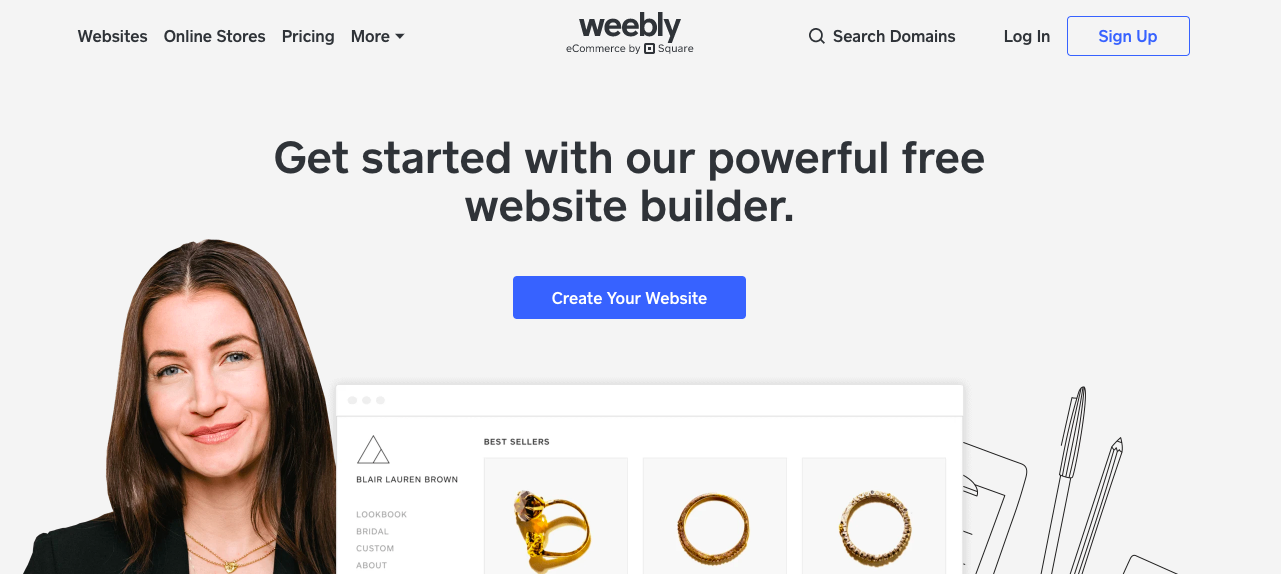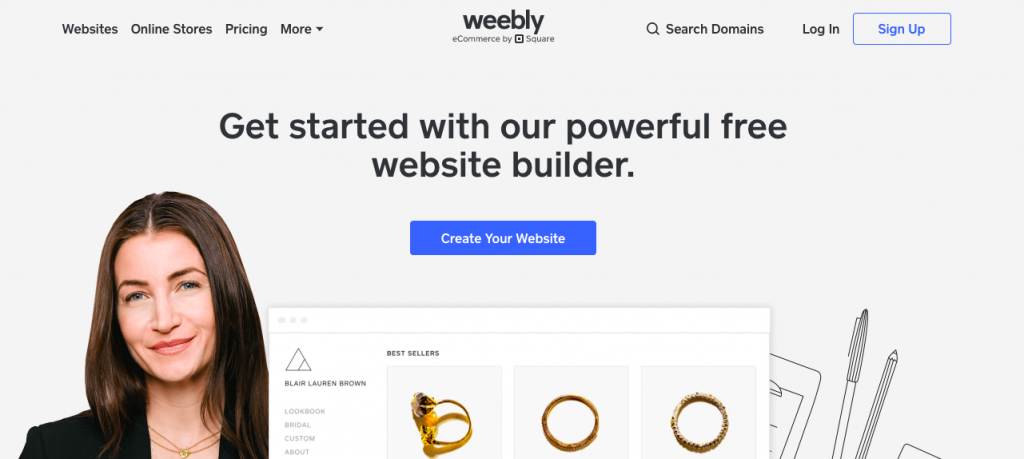 Weebly's ease of use is superb and incomparable to none in the market  It is one of the website builders which allows users to drag and drop content into a website.
Weebly features include pictures, video clips, google maps, and mobile contact forms which are all, undoubtedly, the very basics needed to build a website.
Free Website Builder

We earn a commission when you click this link and subscribe.
WordPress

WordPress is famous for being one of the website builders with large community support, having a lot of different designers and programmers that offer services and build tools (such as plugins) for users.
It is a website builder which can host a blog or non-blogging site easily.
Let's compare and contrast the intriguing features that differentiate both platforms, as this will allow us to know which is actually the best for building our desired website.
Hosted Platform vs Self-Hosted

Weebly
Weebly is a totally hosted service platform. It has a server which houses the user's website, putting users under duress with their terms of service.
Also, the process of moving to a new platform from Weebly is extremely difficult. Only the administrators host the in-built tools that you can use to create, edit, and manage your Weebly site.
Free Website Builder

We earn a commission when you click this link and subscribe.
Wordpress
WordPress is a free software that you can completely pre-install on your own web hosting account. This means you can easily personalize all of your content.
WordPress also provide users the freedom to migrate to a different platform whenever you want to without any difficulties.
Useful Resources:
Features & Plugins
Weebly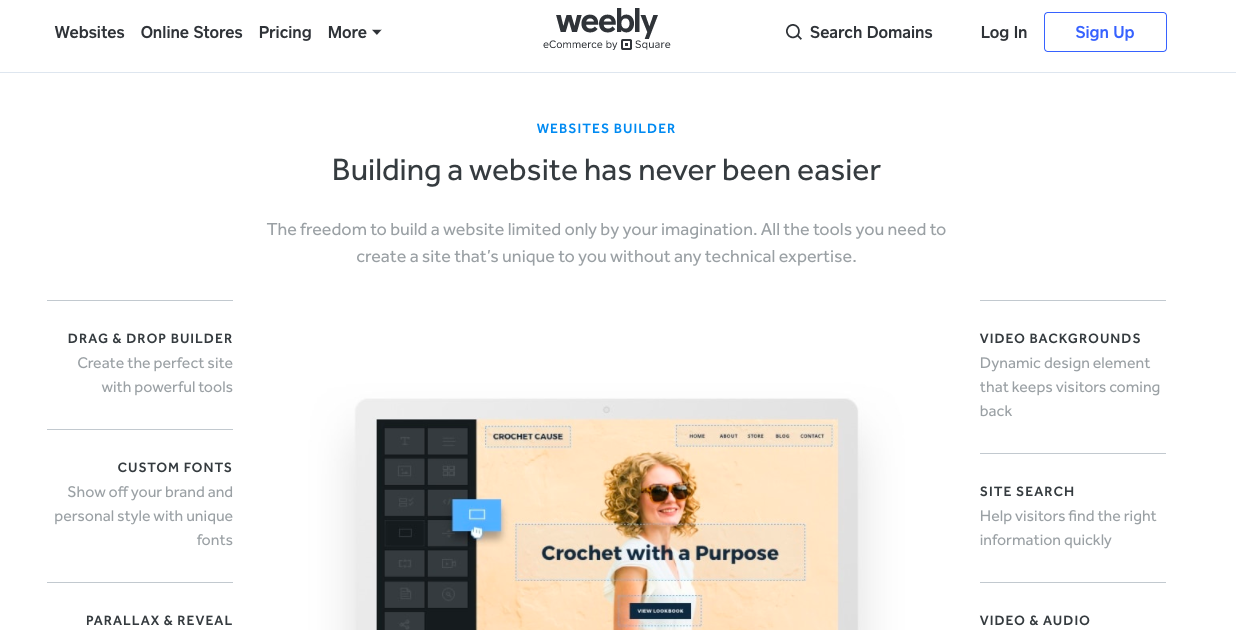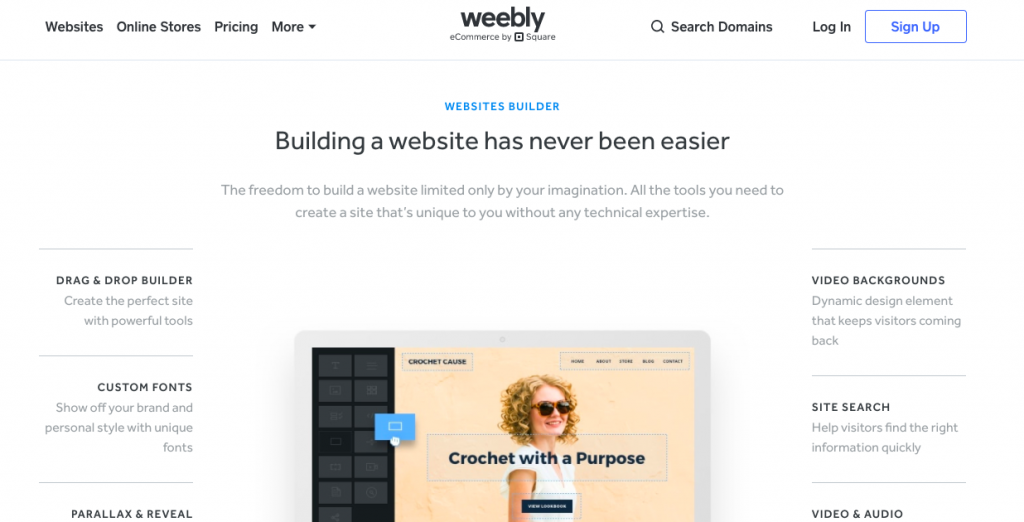 Weebly has a wealth of in-built tools. It is capable of adding an online store, blog, contact form, photos, etc.
The most interesting part about the built-in features is that you do not have to install an extension or an application.
Free Website Builder

We earn a commission when you click this link and subscribe.
Just as it is not possible to add any external feature of your choosing not available in Weebly, users are always faced with trouble because they cannot hire a designer or developer to add it for them.
Wordpress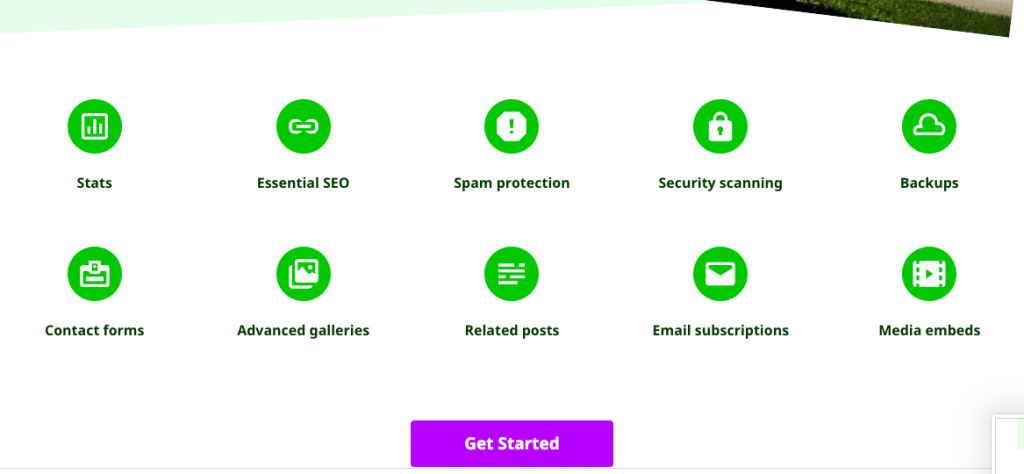 WordPress has all the features pre-installed, users can choose from online stores, contact forms, galleries, portfolios, etc. However most of these features can only be added with plugins.
WordPress has over 37,000 free plugins available in the official WordPress plugin directory, including numerous premium plugins available from third party websites.
Drag & Drop Builder
Weebly
Weebly is top notch at designing, and the most fascinating feature of Weebly is their drag and drop page builder.
Presently they have nearly 100 themes which you can customize using their drag and drop tools, all of which are very easy to use.
Wordpress
WordPress lacks the built-in drag and drop page builder. However numerous perfect alternative of pre-made templates offers users the drag-drop functionality which it is lacking.
It also has drag and drop themes created by Themfiy,which makes it extremely easy to create your desired layouts.
Ecommerce & Business
Weebly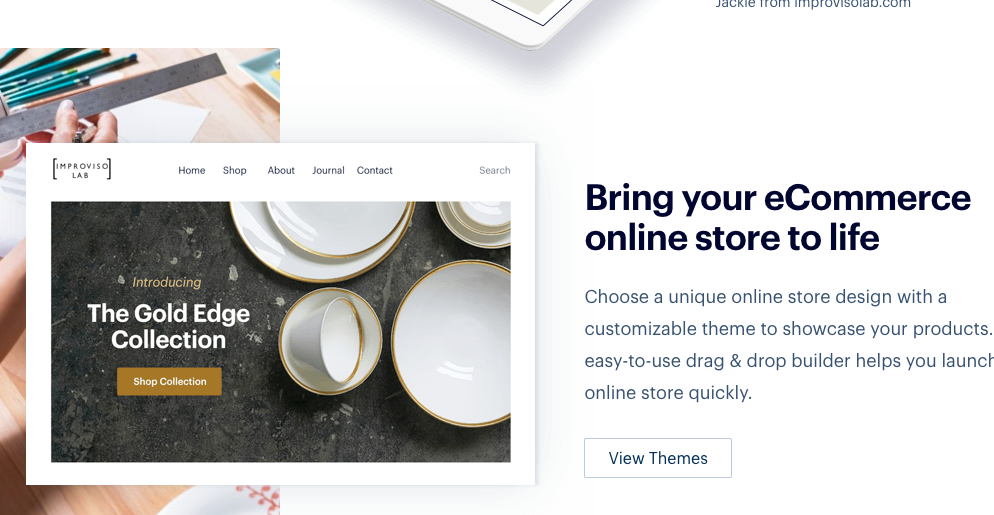 Weebly allows users to have their own online store, but with very basic features which you can employ to customize your store the way you want.
Weebly for online stores pricing starts from $12 to $38/month. You need to pay yearly.
Free Website Builder

We earn a commission when you click this link and subscribe.
Wordpress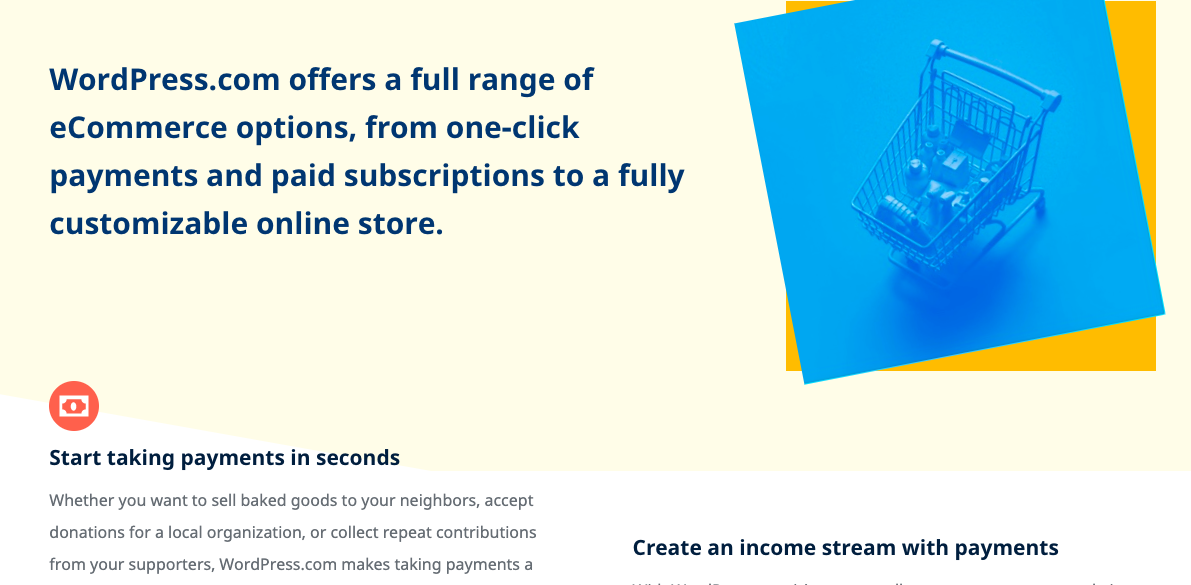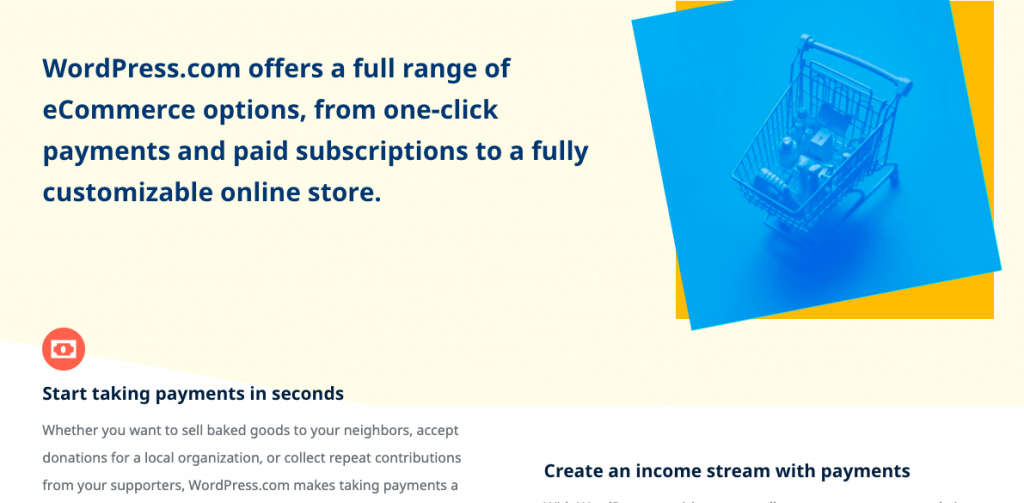 WordPress is known to always offer users several ecommerce plugins that will allow you to create your own online store.
Most of these come with dozens of pre-made themes. You can add coupons  and customize receipts – basically everything you desire.
On the other hand, there are no additional transaction fees on WordPress. The Business/Ecommerce plans start from $25 to $45/month, billed yearly.
Data Portability
Weebly
Weebly allows users to download the site as a zip file, which makes it tedious to migrate your site away from Weebly to any other platform.
Free Website Builder

We earn a commission when you click this link and subscribe.
Wordpress
WordPress allows users to easily export data into many formats. You can export your WordPress site as an XML file, database export, or download your files and content.
This high level of liberty of migration gives users full control over their website, and this control brings peace of mind to many site owners.
User Support
Weebly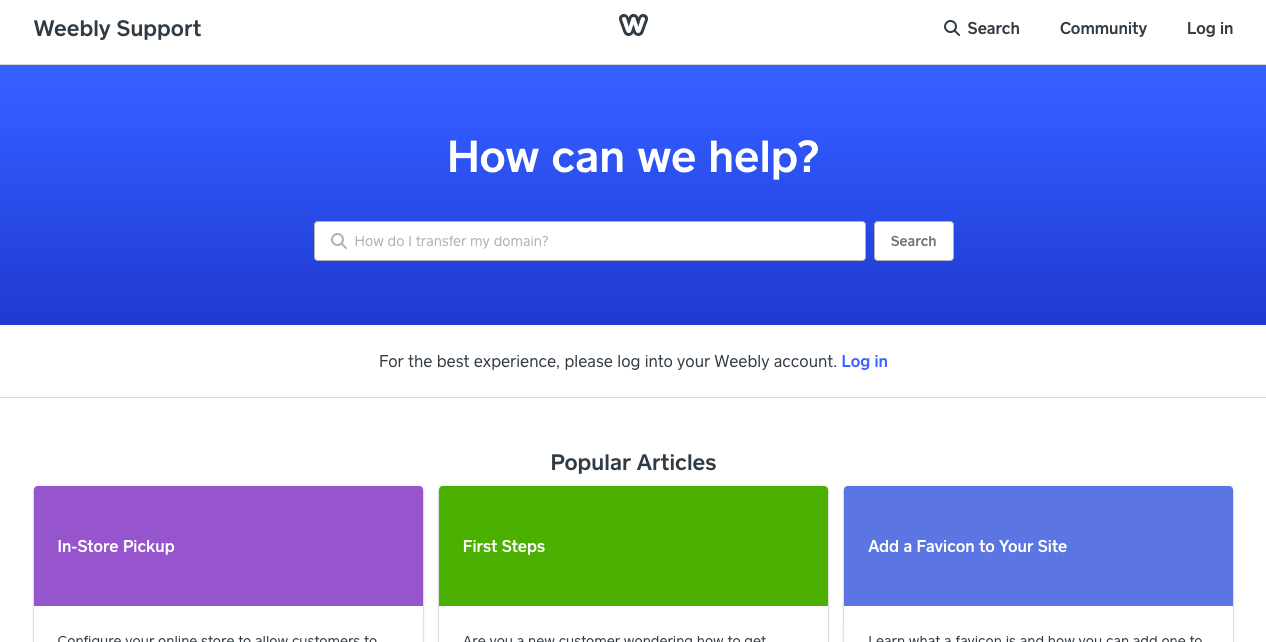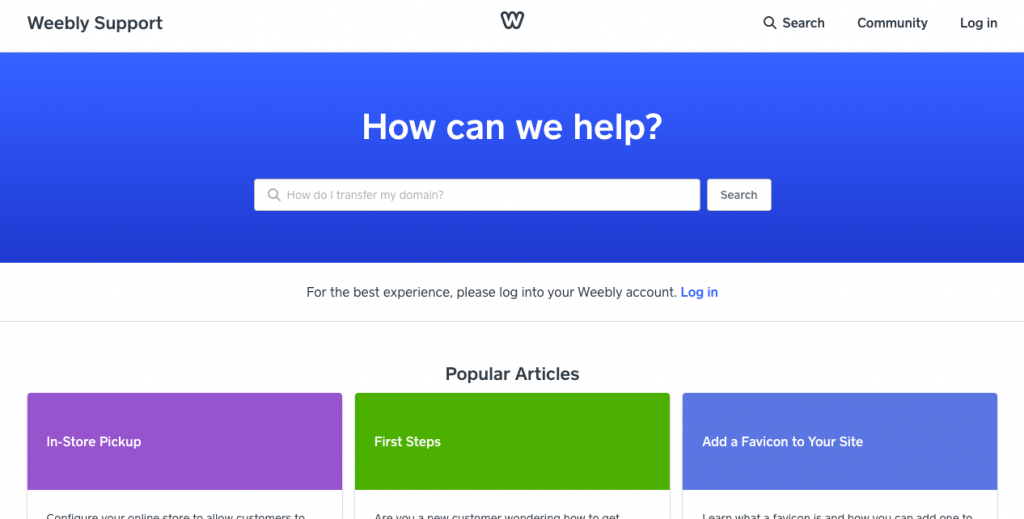 Weebly provides users with 24/7 email support, and live chat or phone support during business hours. It has the perfect library of help guides when you are faced with problems on how to use their tools.
Also one of the peculiarities of Weebly is the ease of use of the website builder. Oftentimes, users don't really encounter difficulties building their first website.
Free Website Builder

We earn a commission when you click this link and subscribe.
Wordpress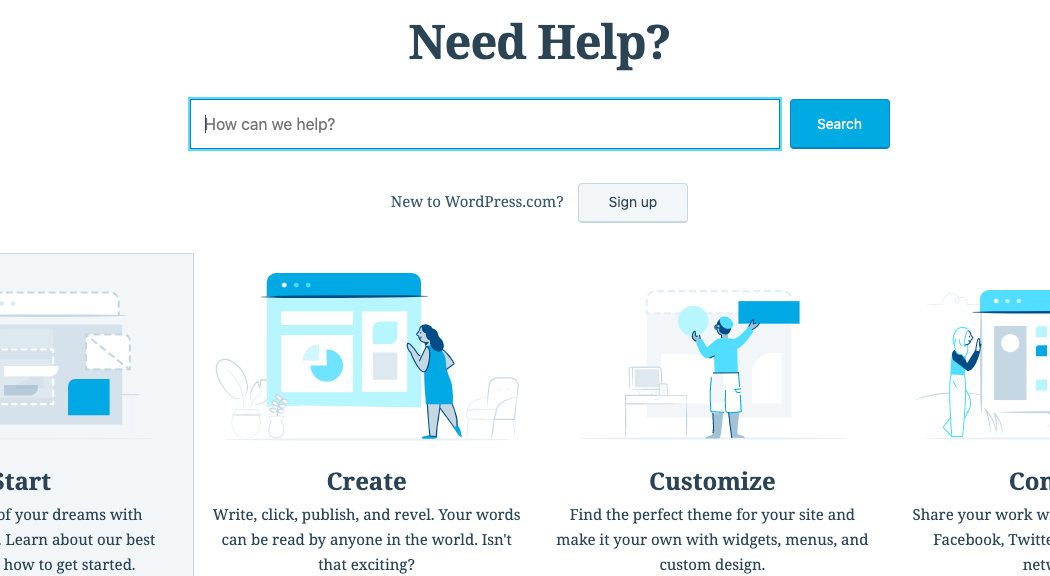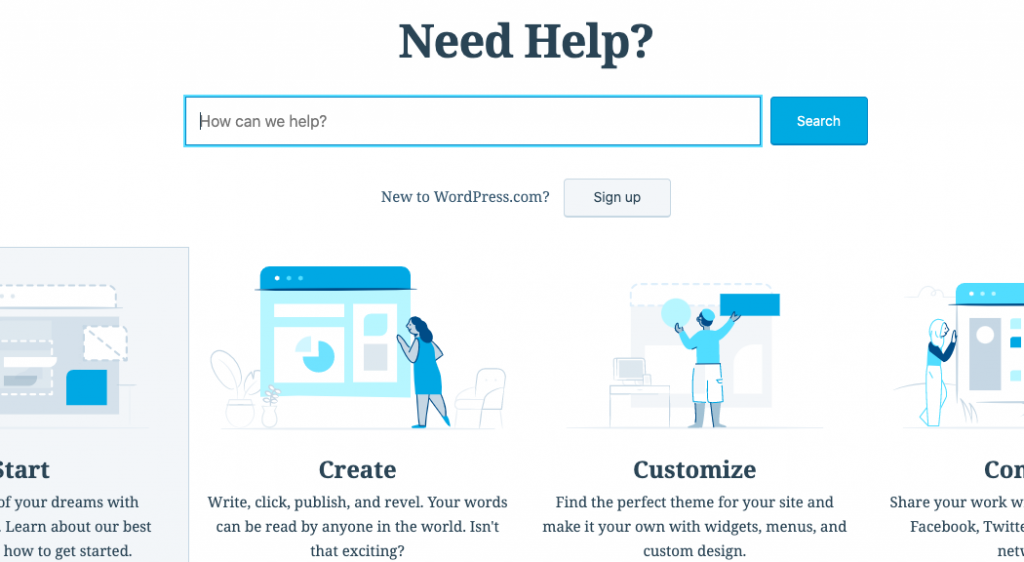 WordPress has a wide community forum where you can post questions for days hoping other WordPress users or developers will answer them.
A frequent challenge faced by WordPress users is that there are thousands of questions being posted and a lot of them have already been discussed before in other post threads.
So your questions have a 75% tendency of been ignored, as they have already been discussed in previous posts, leaving you with only the sort through option to find that discussion.
This makes the platform a bad option if you are the type that prioritizes a good customer support system.
Also Read:
Conclusion – Wordpress vs Weebly
Selecting the best website builder solely depends on what you are looking for. Undoubtedly, Weebly offers an excellent service but it is more suitable for small websites.
It cannot really be recommended to create a blog or run an online store.
WordPress has a large array of advanced tools, liberty, and flexibility. All of these things make it highly recommended for building the website of your dreams.
Hopefully, this article will help you be able to select a platform for building your next website.

Author: Sam Zaman
Sam loves to write on technology & related stuff. Ecommerce, mobile and internet marketing equally drive her interest. Likes gardening and experimenting with new recipes. An avid reader and absolutely mad @bout donuts :)