Editor's note: Shopify dropshipping and setup, contact a Shopify store development company today!
Shopify is one of the most popular ecommerce platforms, with over one million merchants using it worldwide. It's used in over 175 countries around the world.
It's also growing rapidly, with hundreds of thousands of merchants and dropshippers joining each year.
In fact, around a third of Americans make a purchase from Shopify once a year, or more.
25 Most Successful Shopify Dropshipping Store Examples
Following are 25 most successful Shopify dropshipping stores you can take inspiration from whether you are a dropshipper or a merchant.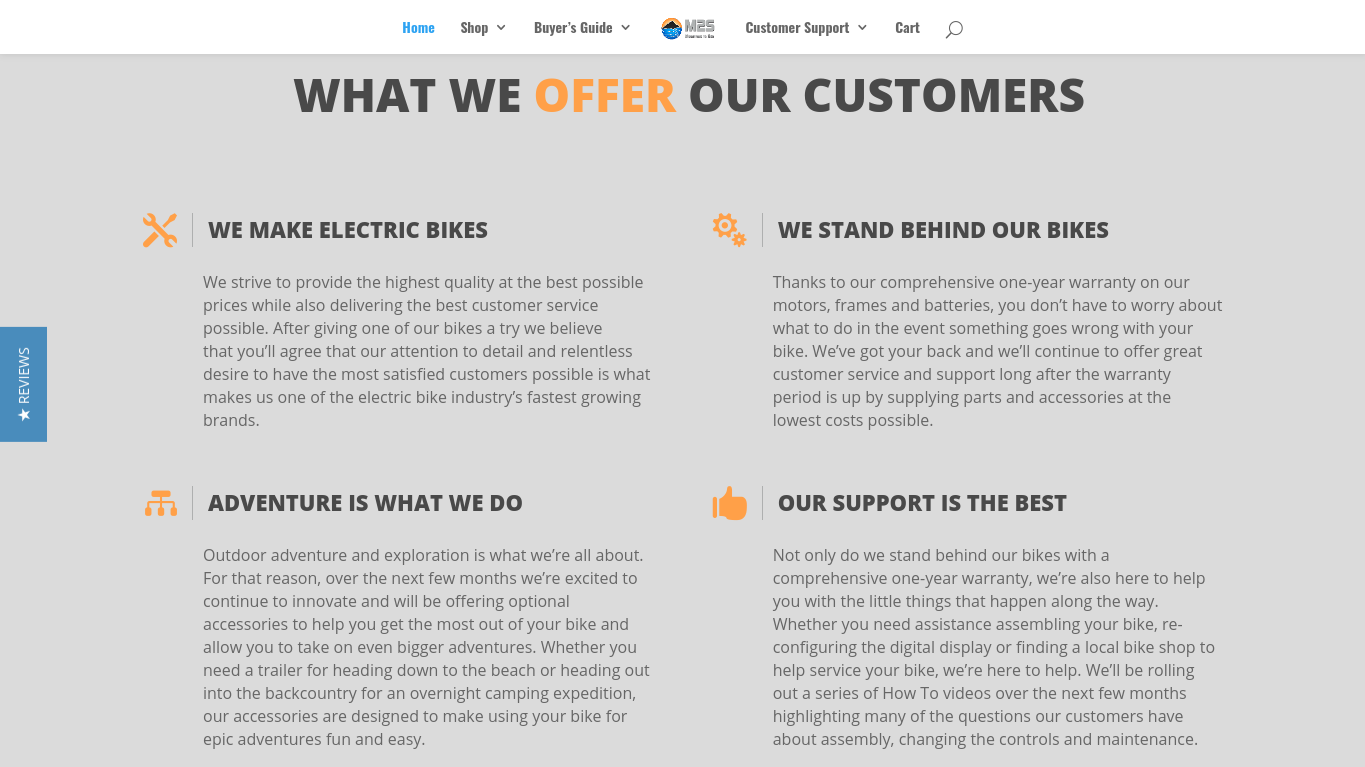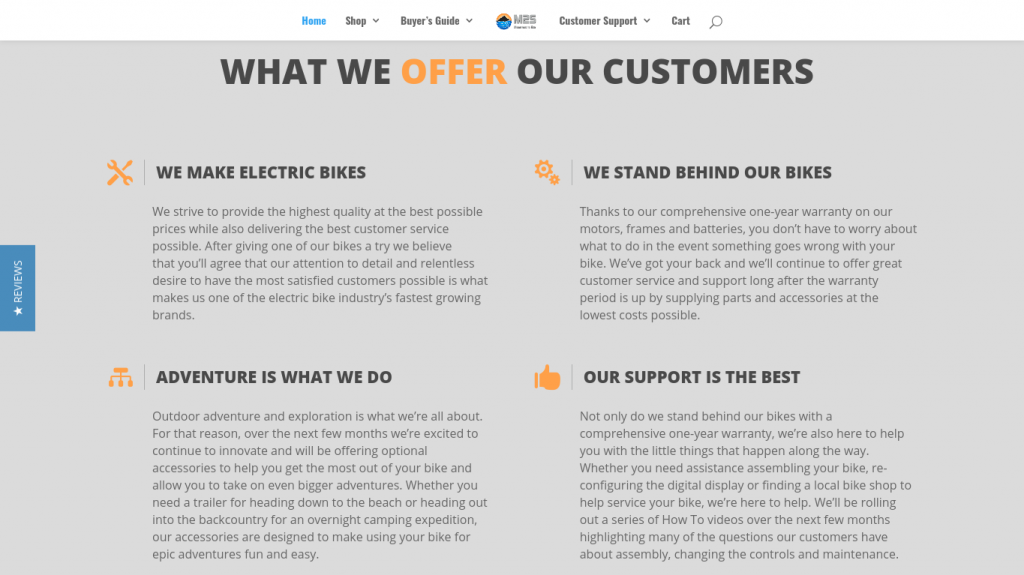 M2S Bikes sells electric bikes on their website. They offer a variety of bikes for different purposes.
What's good about their site: They are clear about what they have to offer to their customers. Right under the heading is a list of the benefits they provide and why you should buy from them.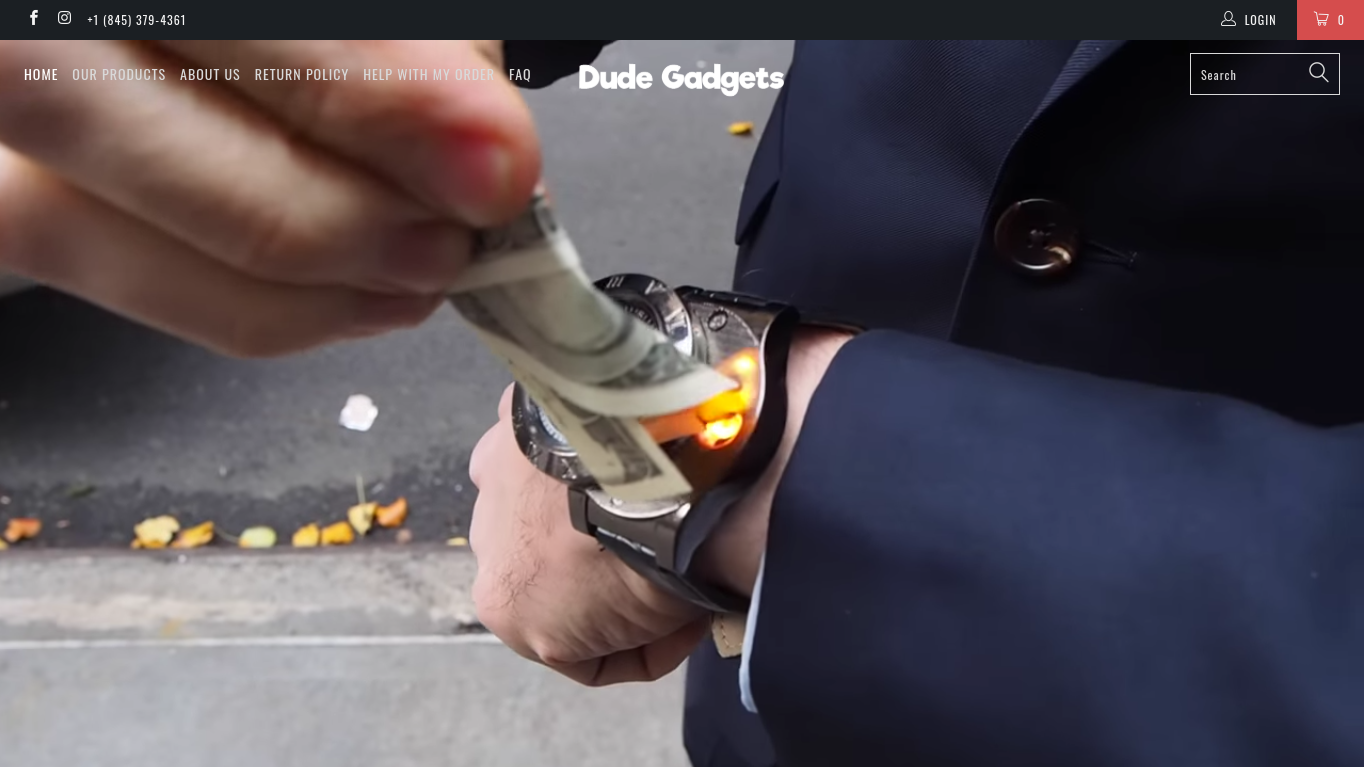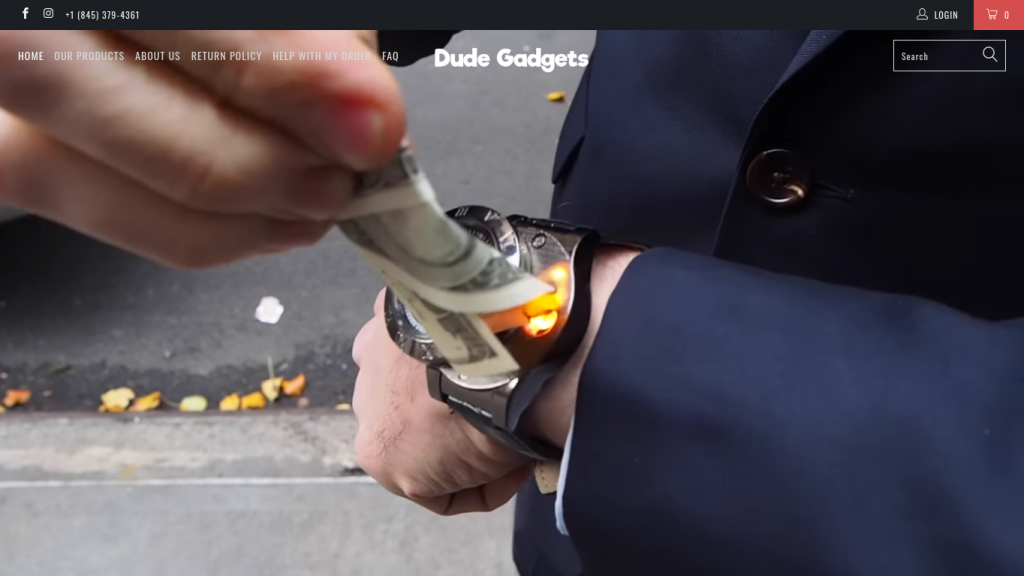 Dude Gadgets store is another best dropshipping examples. People who are thinking of starting a dropshipping business should definitely explore it once.
The store sells little things that guys will like, such as a watch that doubles as a lighter, a magic eraser, and other useful items.
What's good about it: The header, which takes up almost the entire screen when people first land on the site, is an engaging video that shows people doing cool stuff with the products sold by Dude Gadgets.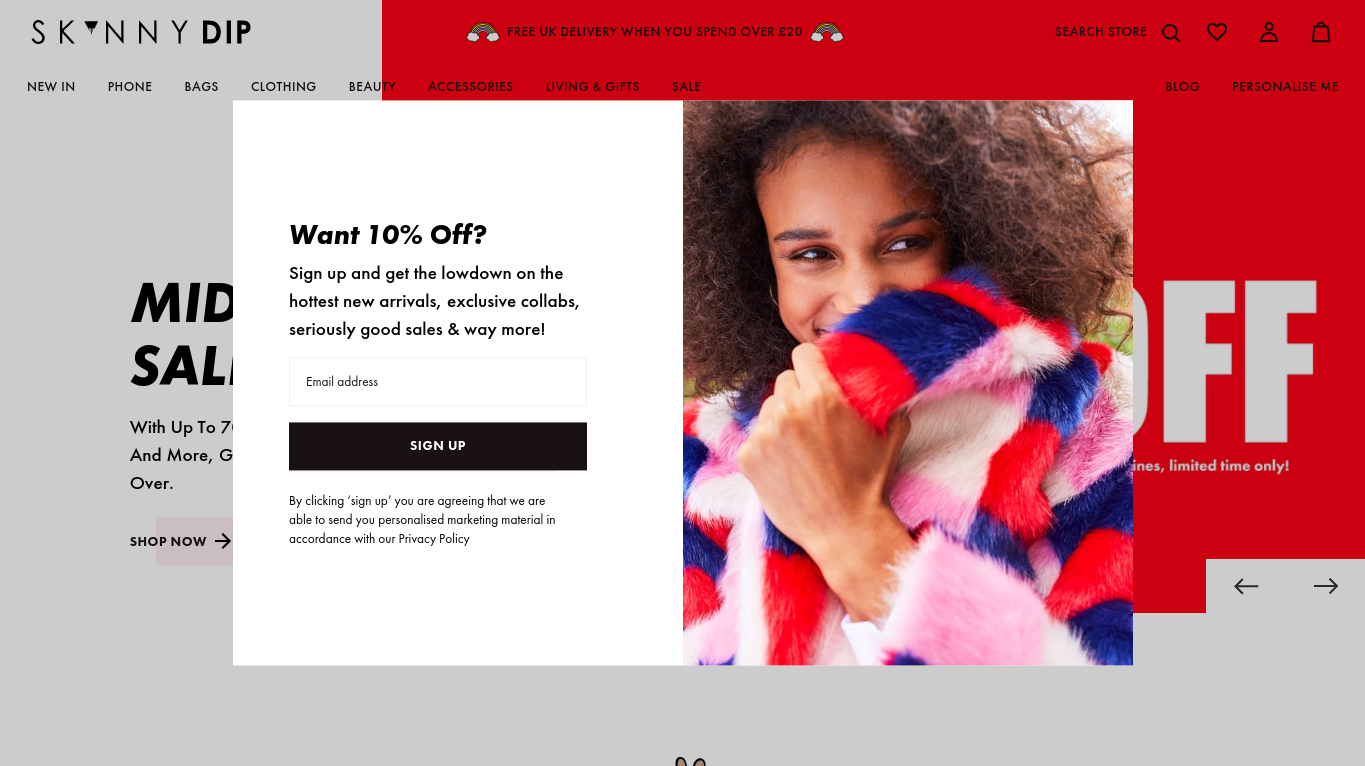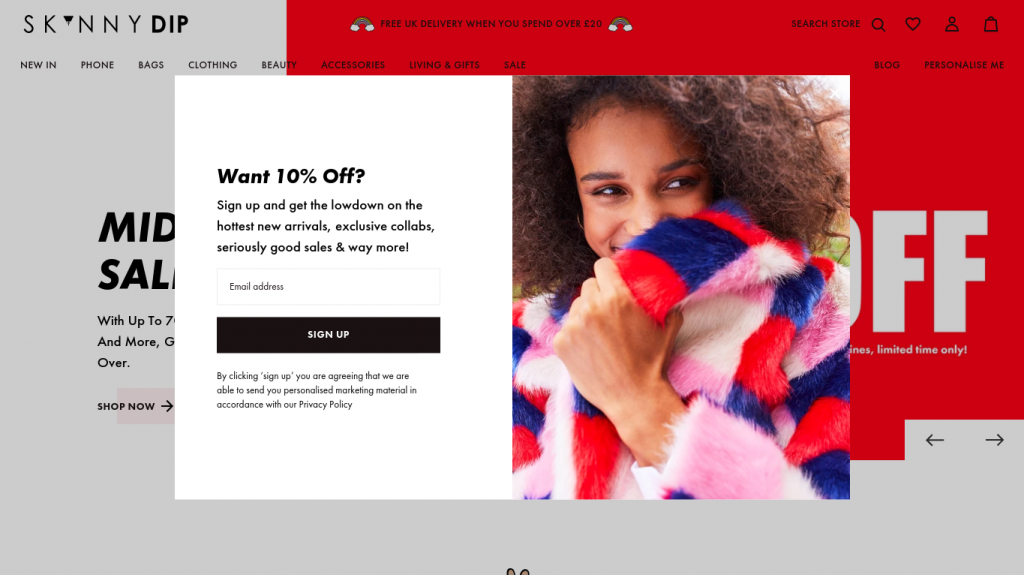 SkinnyDip London is perfect for Shopify store inspiration. It sells clothing and phone cases.
What's good about it: Their site has a funky, modern-art kind of feel. They also greet visitors with a popup that offers a 10 percent discount if they subscribe to the newsletter.
The popup is simple black-on-white text but also includes an eye-catching image.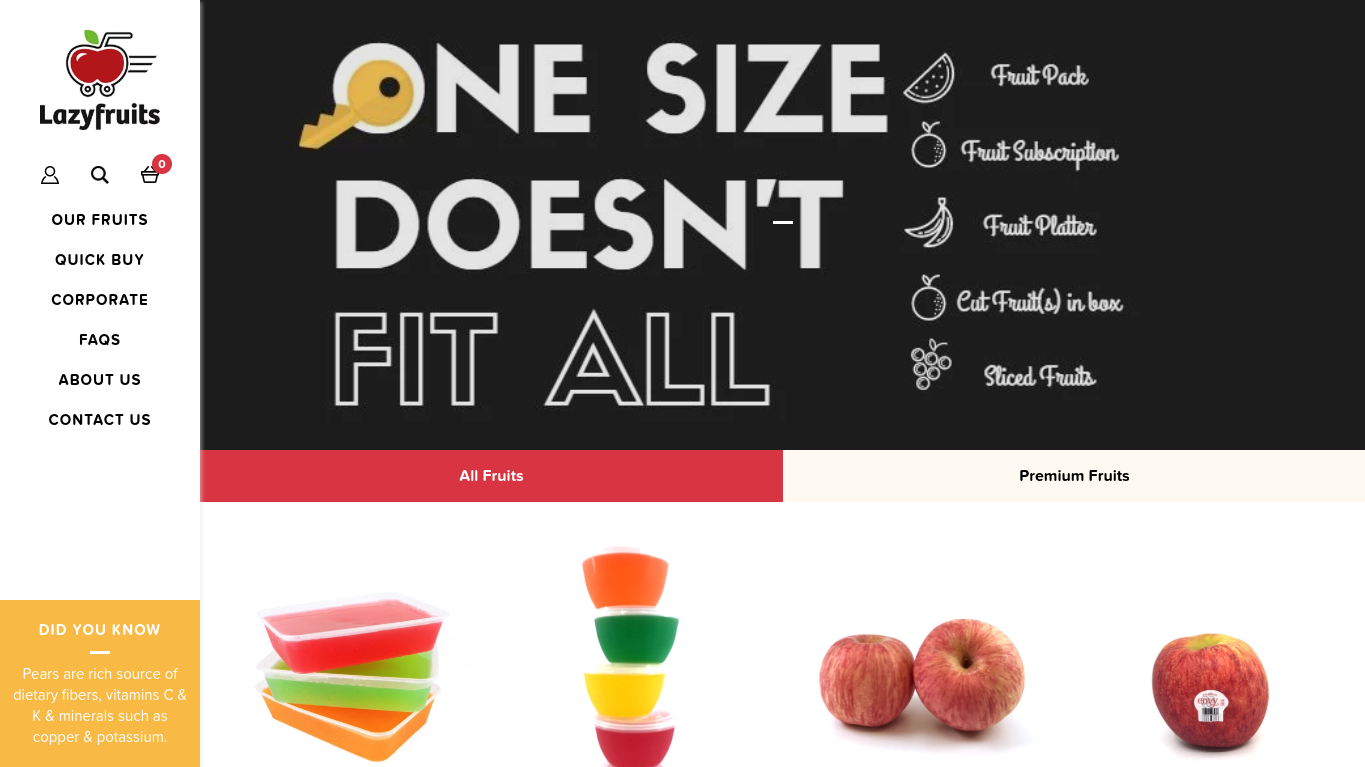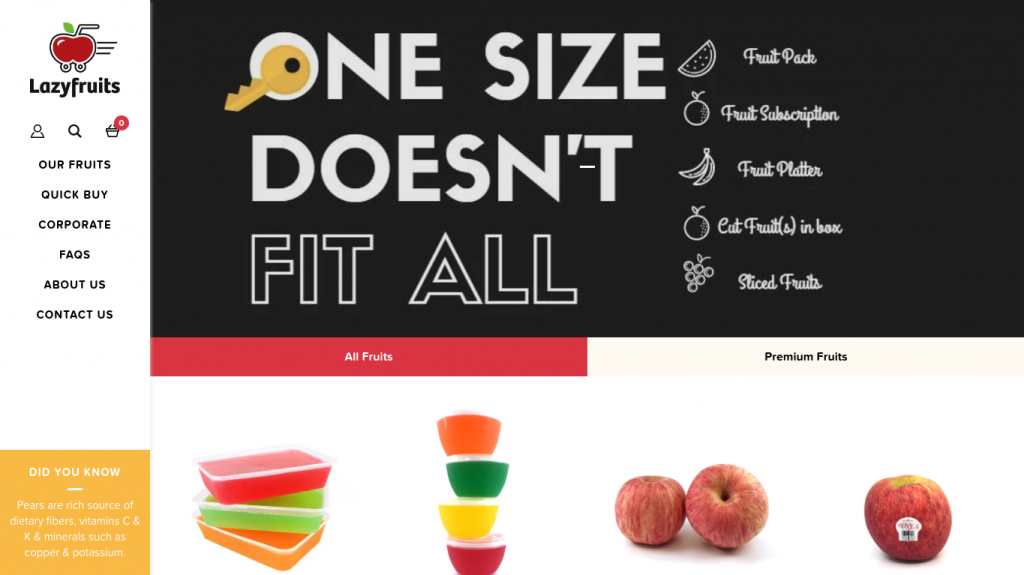 LazyFruits is one of the best dropshipping store examples to look at.
LazyFruits is for those who want to buy fruits or fruit snacks but are too lazy to go to the store or market and buy some. They sell fruits, such as apples and avocados, and fruit snacks, such as agar.
What's good about it: They have great images on their site. This includes both real images of the fruits they are selling and fruit vectors throughout their site.
There is also a FAQ page that gives quick answers to common questions about shipping, minimum order amount, etc. Another thing that makes the site more fun is the "Did you know?" section, which is a slideshow of fun facts about fruits and their health benefits.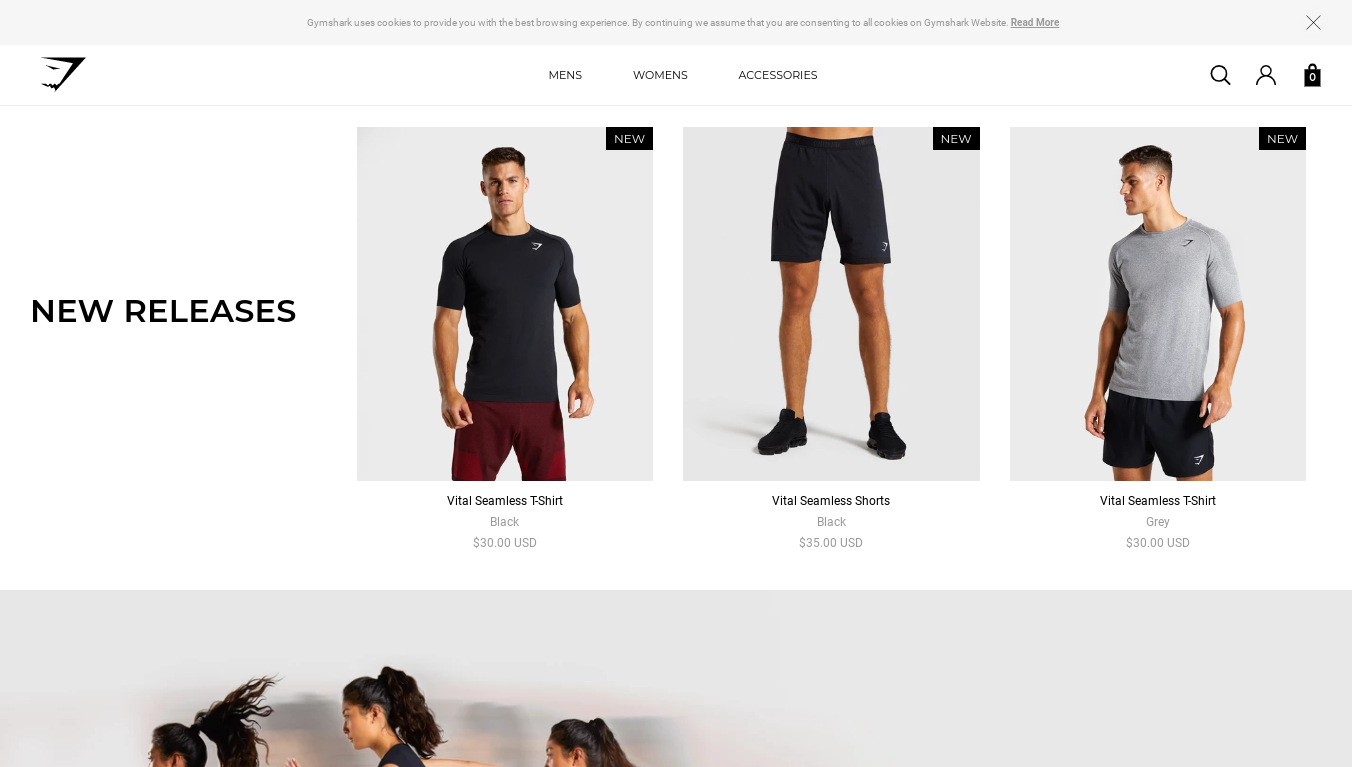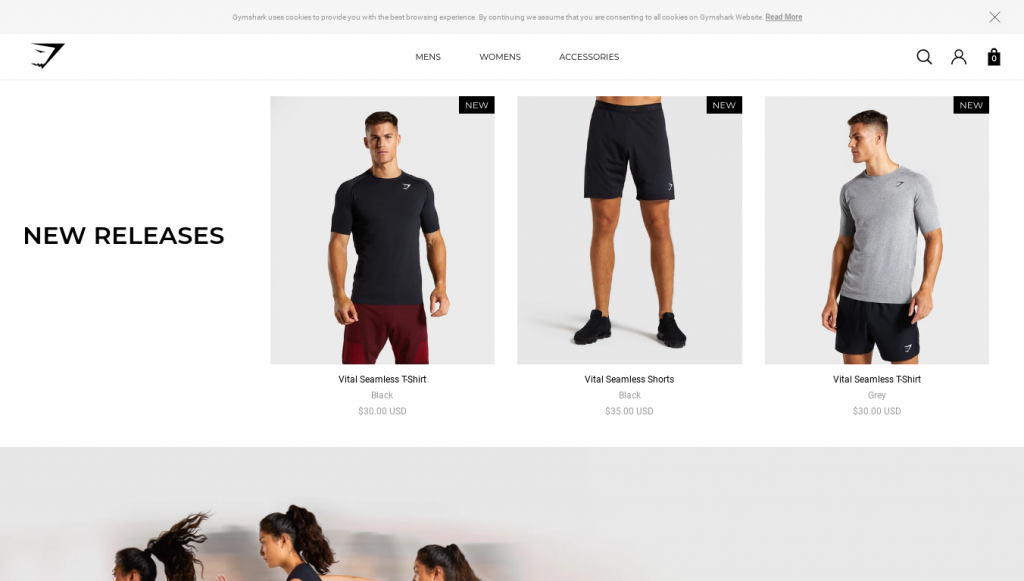 GymShark sells athletic clothing to athletes, sports players, and bodybuilders. There are shirts, pants, and other accessories for both men and women, including gym wear such as sweatpants.
What's good about it: They know how to appeal to their target base, which is people who work out and want to look good in the clothing they wear. As such, they use great images of models wearing their clothing.
If you want to sell clothing, it is crucial to invest in good quality images. Many clothing companies make the mistake of only putting pictures of the clothes themselves and not of anyone wearing them.
Everyone wants to look good in what they wear, so it is important to show how your clothing products can make people look great. This is especially important if you are selling women's clothing or stylish men's clothing.
If you're looking to explore top dropshipping Shopify stores, this one is must to check out.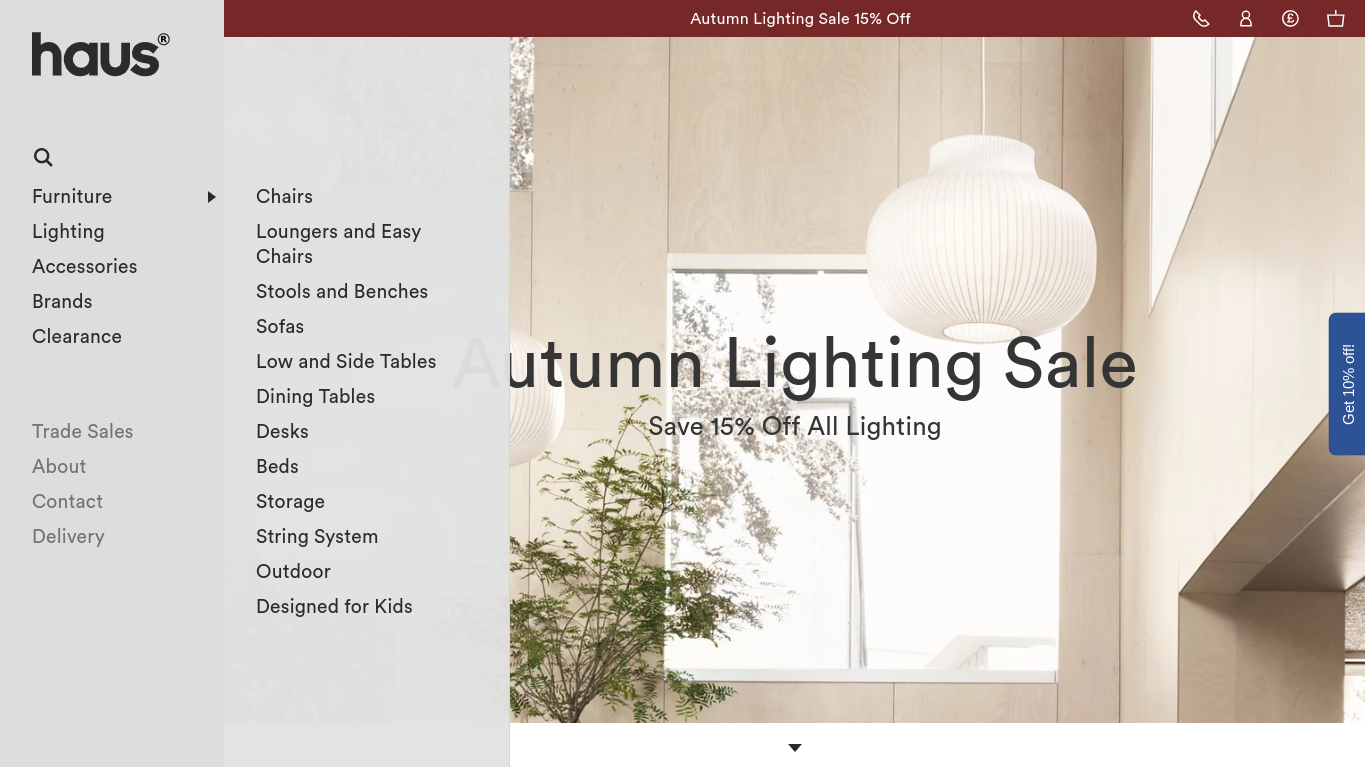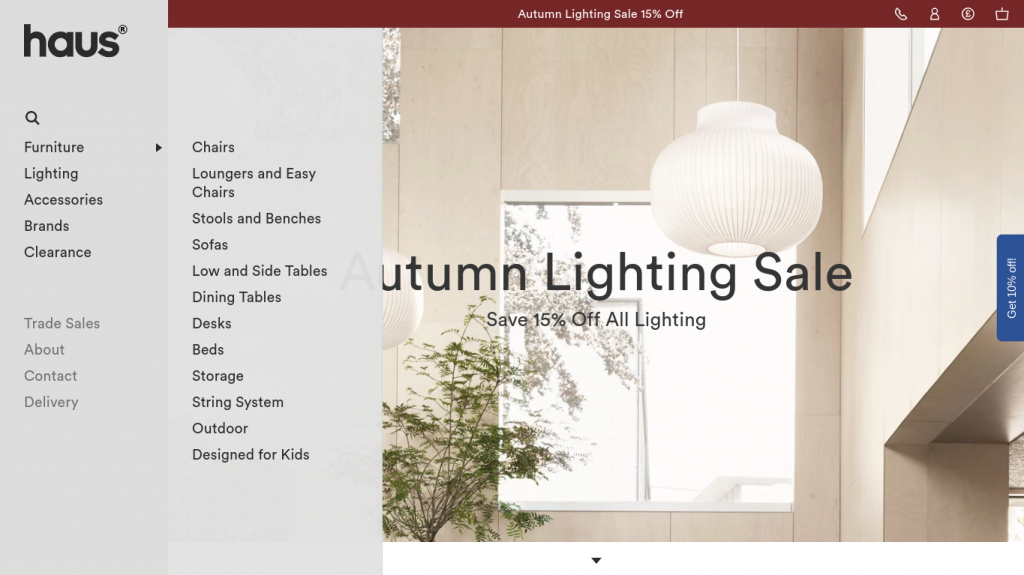 Haus London sells home furniture and lighting. Their site showcases images of their products interspersed with stylish home design photos.
What's good about it: They are clear about their sales and discounts. For example, they are currently running a 15 percent discount on all lighting, and this is shown in the header of their site and on a floating bar at the top of the screen.
They also offer free shipping on orders over 50 pounds. While this might not seem like much, it's a good minimum for a home design product store.
Another thing that's good about them is how their menu is set up. There are five main menu options, and each one has several sub-menu options; this makes the site easier to navigate.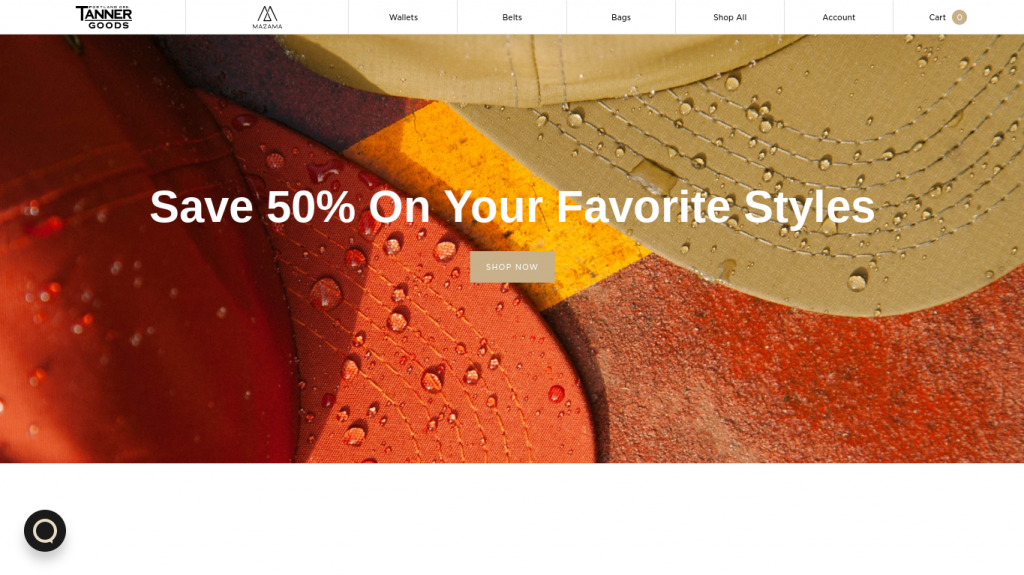 Tanner Goods sells men's accessories like wallets and belts. Their site's color scheme fits their product selection perfectly.
What's good about it: Besides their color scheme and great menu design, they also have a very strong call-to-action in the middle of their homepage – Save 50% On Your Favorite Styles. Notice the power of the word "favorite" here.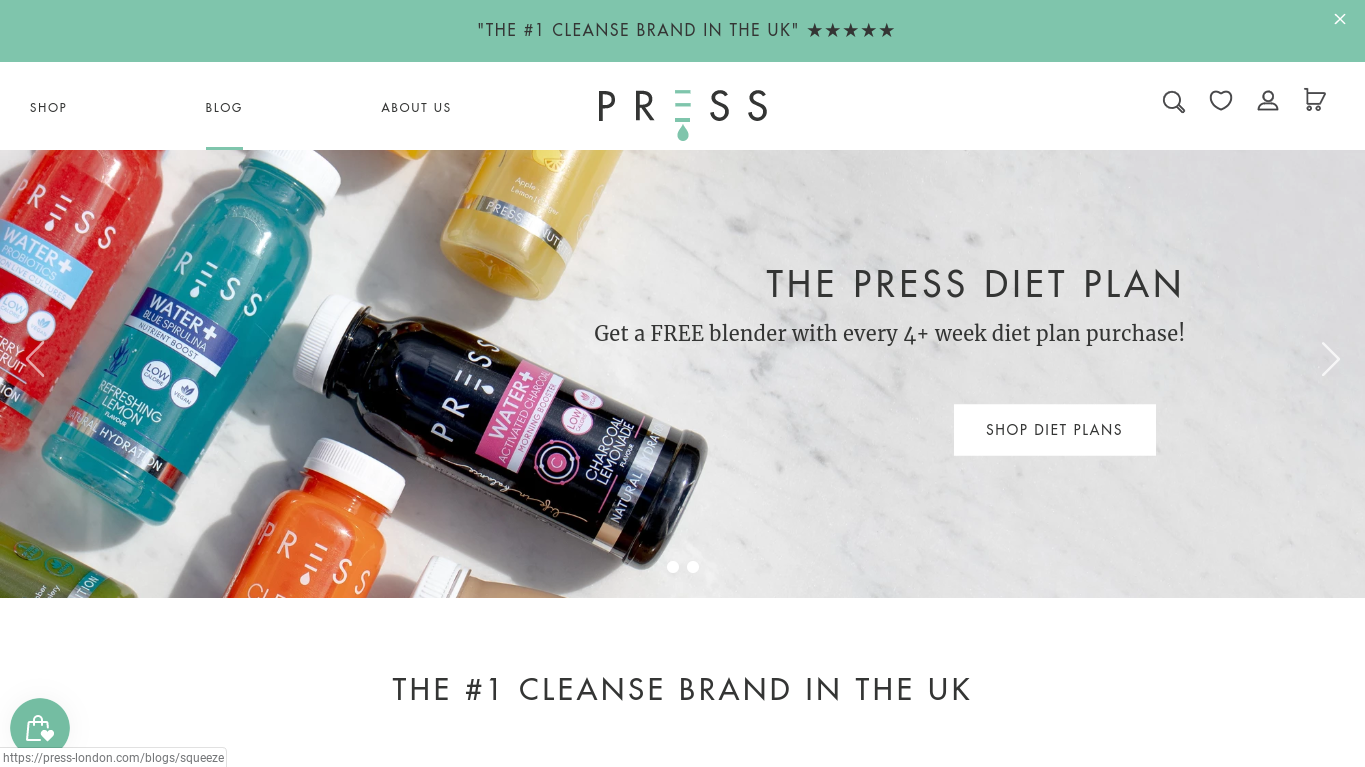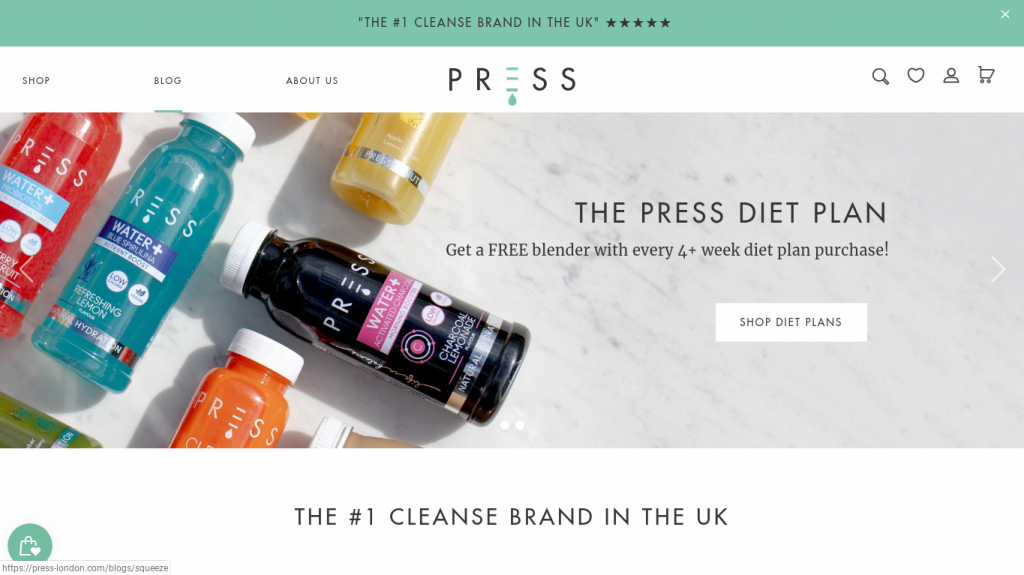 Press London is all about dieting, eating healthy, and losing weight through juicing. They sell "diet plans" – these are packages of juices that people can buy for when they go on juice diets or detoxes for various lengths of time.
What's good about it: Although they offer juice diet packages for periods of as little as 48 hours, they also encourage users to sign up for longer diet packages by offering a free juice blender with every 4+ week diet package purchase.
Again, this boils down to knowing your target audience – in this case, people who love to juice and eat healthily. For these people, a free juice blender that they can use to turn their vegetables and fruits into breakfast within seconds is very appealing.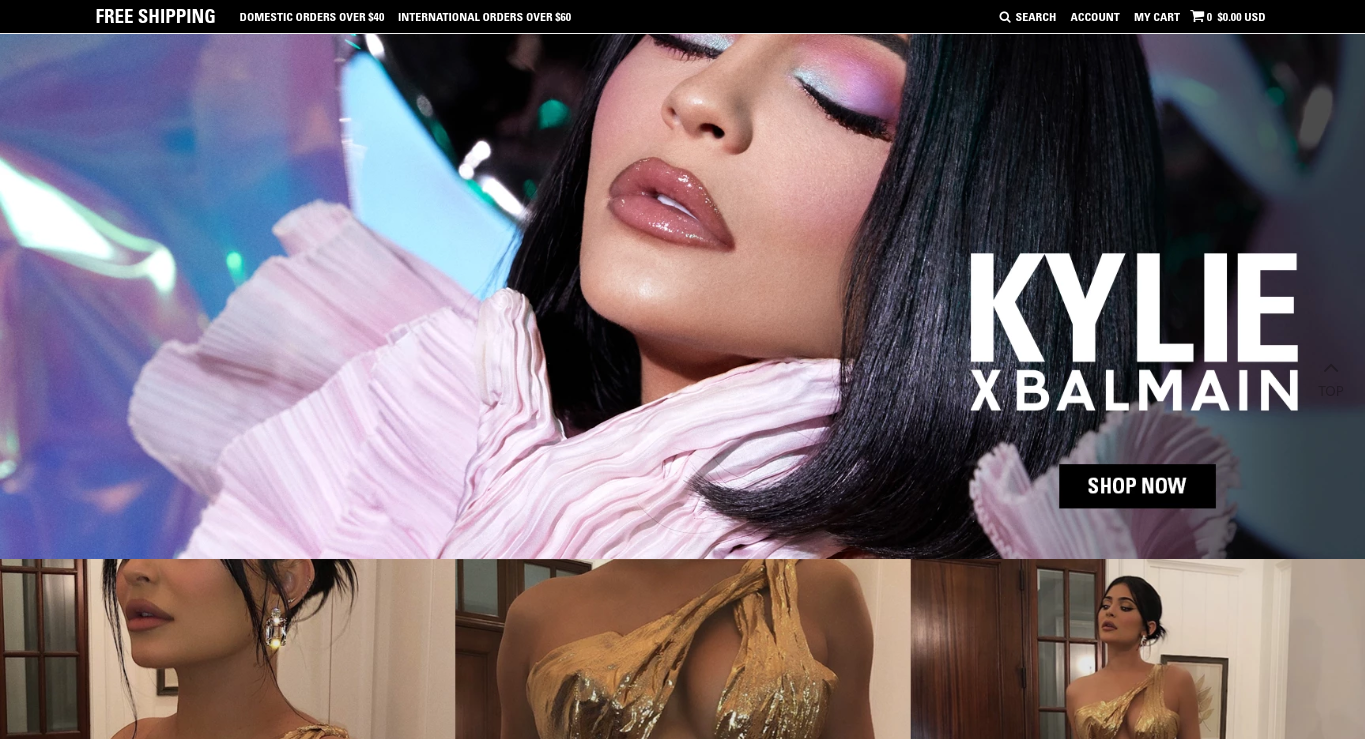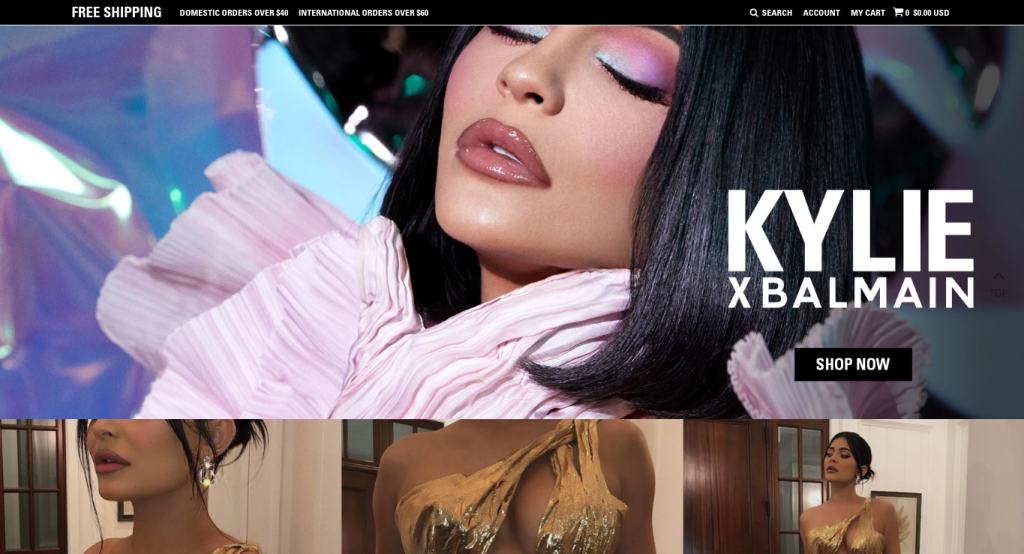 Kylie's store is another top Shopify stores examples to discover.
You probably know who Kylie Jenner is, or at least have heard the famous celebrity's name mentioned by friends or on the news.
Kylie Jenner is the owner of Kylie Cosmetics, where she sells makeup and other cosmetic products.
What's good about it: While most people can't tap into their personal fame as Kylie can, her website shows the effectiveness of personal branding and imagery.
If you are trying to build up your personal brand (for example, if you are a motivational speaker or author who is selling books or courses), take inspiration from her.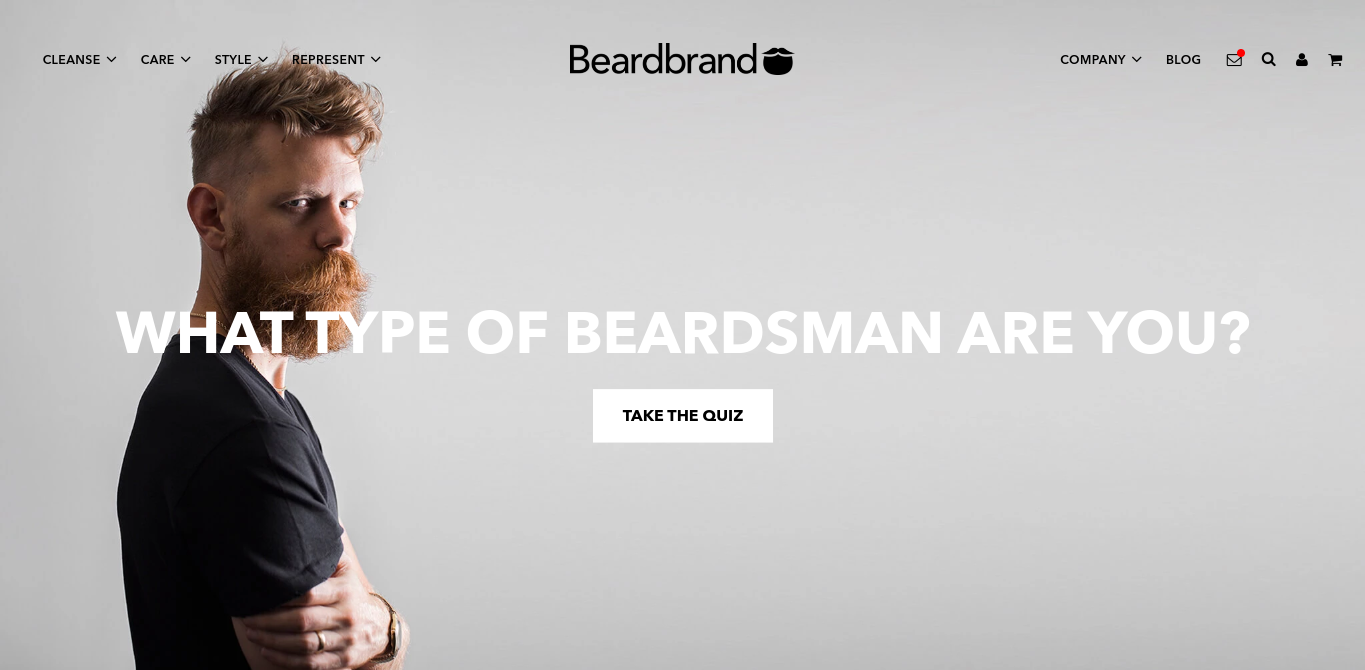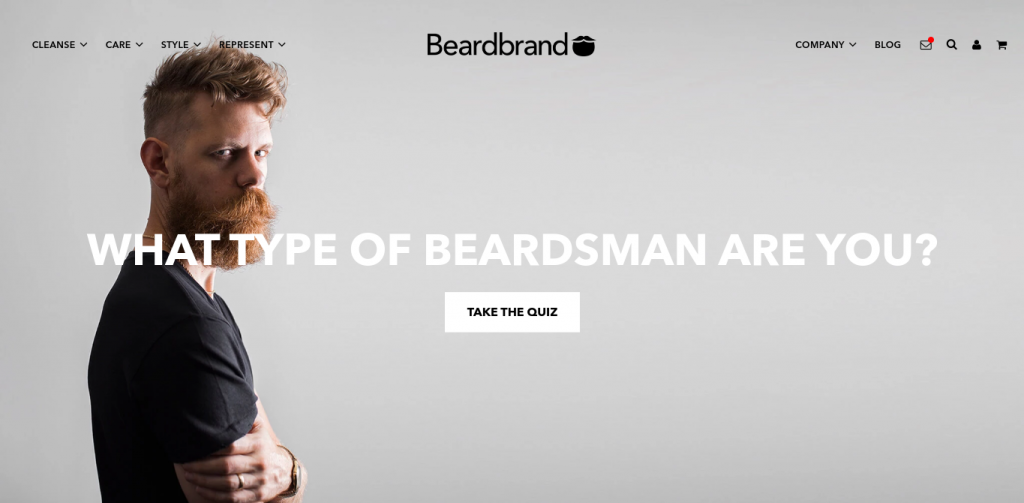 BeardBrand sells beard and body products to men. These include products such as beard wash, beard oil, styling gel, sea salt spray, mustache wax, and beard brushes.
What's good about it: On their homepage, they have a "What Type of Beardsman Are You?" quiz.
This is a great way to encourage engagement and gently guide visitors to products that can help them.
People who buy beard products are often proud of their beards, and this quiz appeals to that sense of pride.
They also know how to appeal to their target audience – for example, the first question is "What activity would you prefer to do the most?" and some of the possible answers are "Cruising on my motorcycle," "Hunting, fishing, and camping," and "Dining out at a nice restaurant."
This way, they appeal to outdoorsy hippies, bearded bikers, and stylish gentlemen.
At the end of the quiz, users are encouraged to enter their email address to subscribe to the newsletter (though this is not required to get the quiz results).
This is based on the concept that someone is more likely to fulfill a larger request if they have already fulfilled a smaller request first (in this case, the smaller request is completing the quiz, which just requires users to select answers using their keyboard).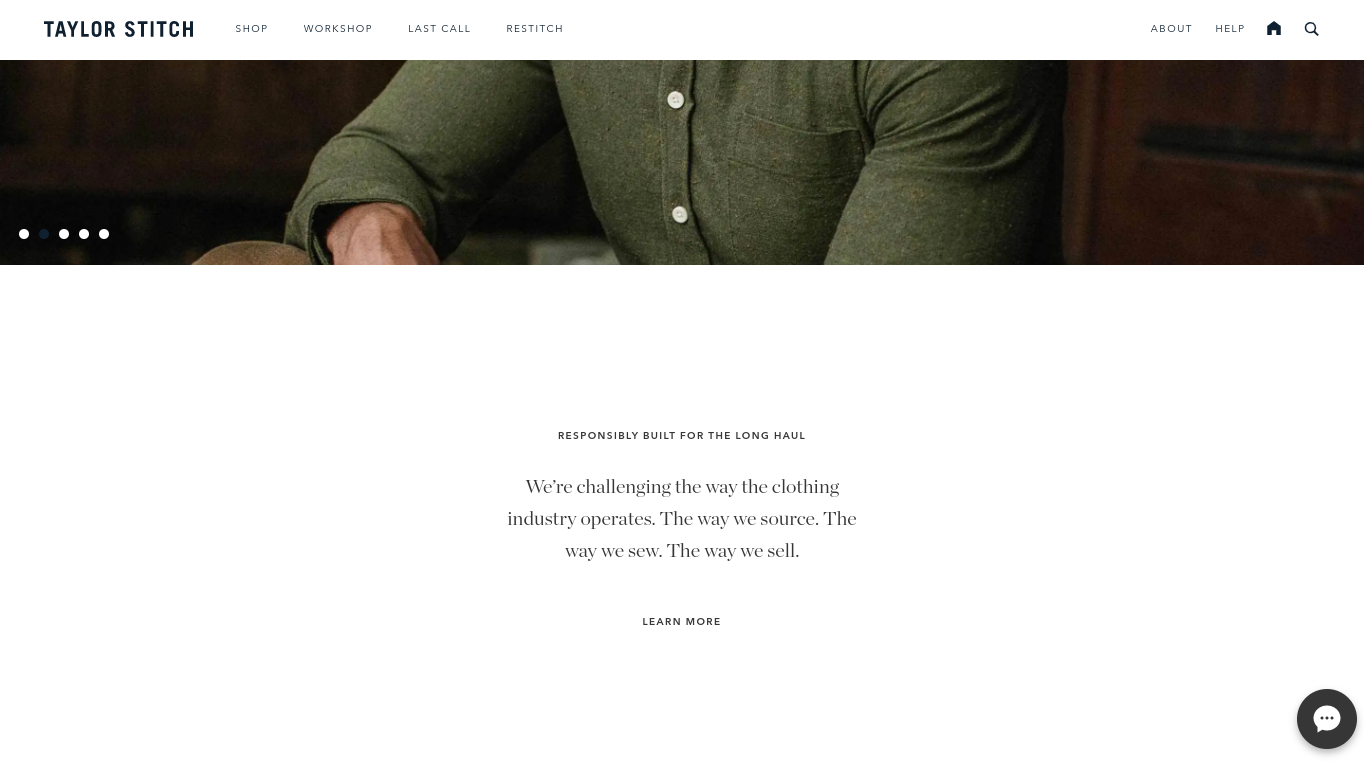 Taylor Stitch sells fashionable men's clothing, such as shoes and leather jackets.
What's good about them: Besides using incredible images, they also include a mission statement on their homepage.
This statement focuses on their goals of responsible manufacturing and changing the way the industry operates.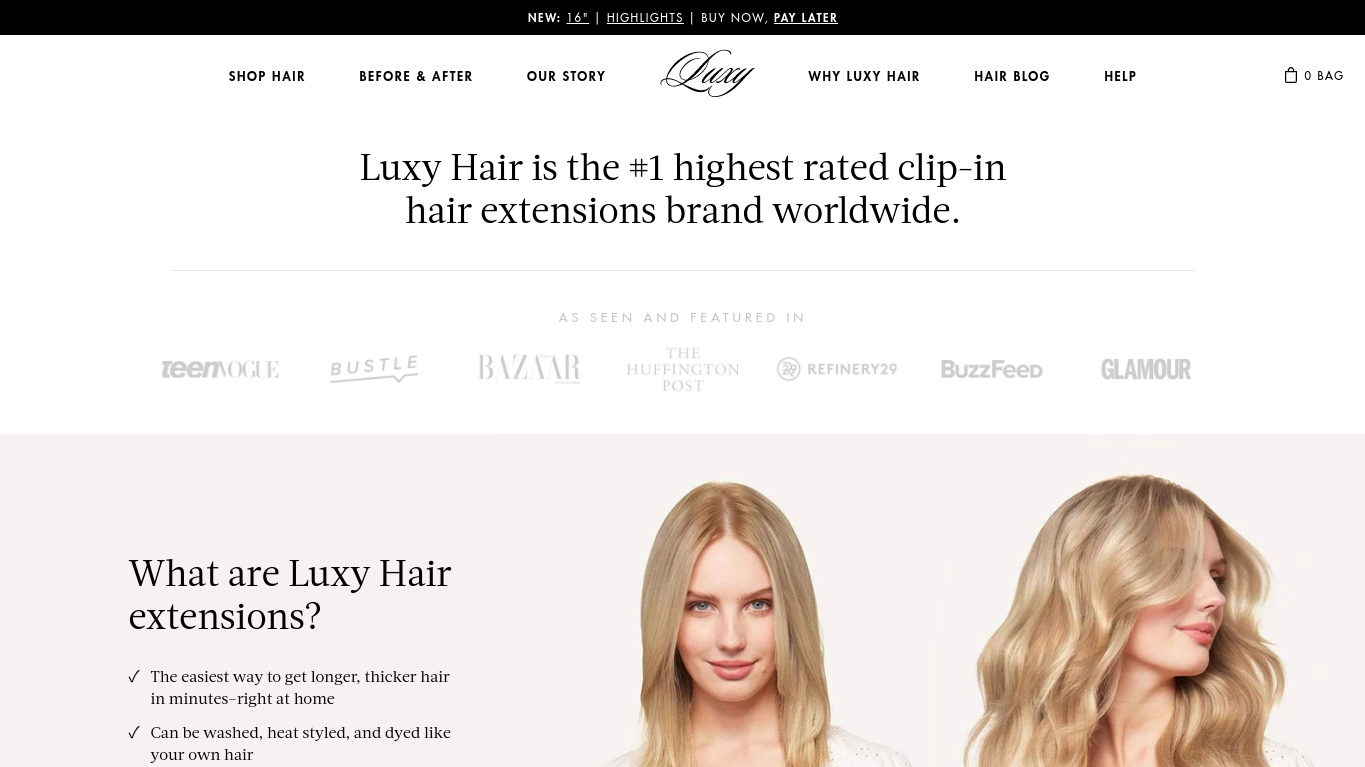 Luxy Hair sells hair extensions that look realistic and are easy to care for. These extensions allow anyone to instantly make their hair look thicker or longer.
What's good about it: It's great how they use social proof to boost their reputation and authority. On their homepage, they include the phrase "Luxy Hair is the #1 highest rated clip-in hair extensions brand worldwide."
Underneath that statement, they showcase names of magazines and publications they have been featured in, including Teen Vogue, Bustle, The Huffington Post, Buzzfeed, and Glamour.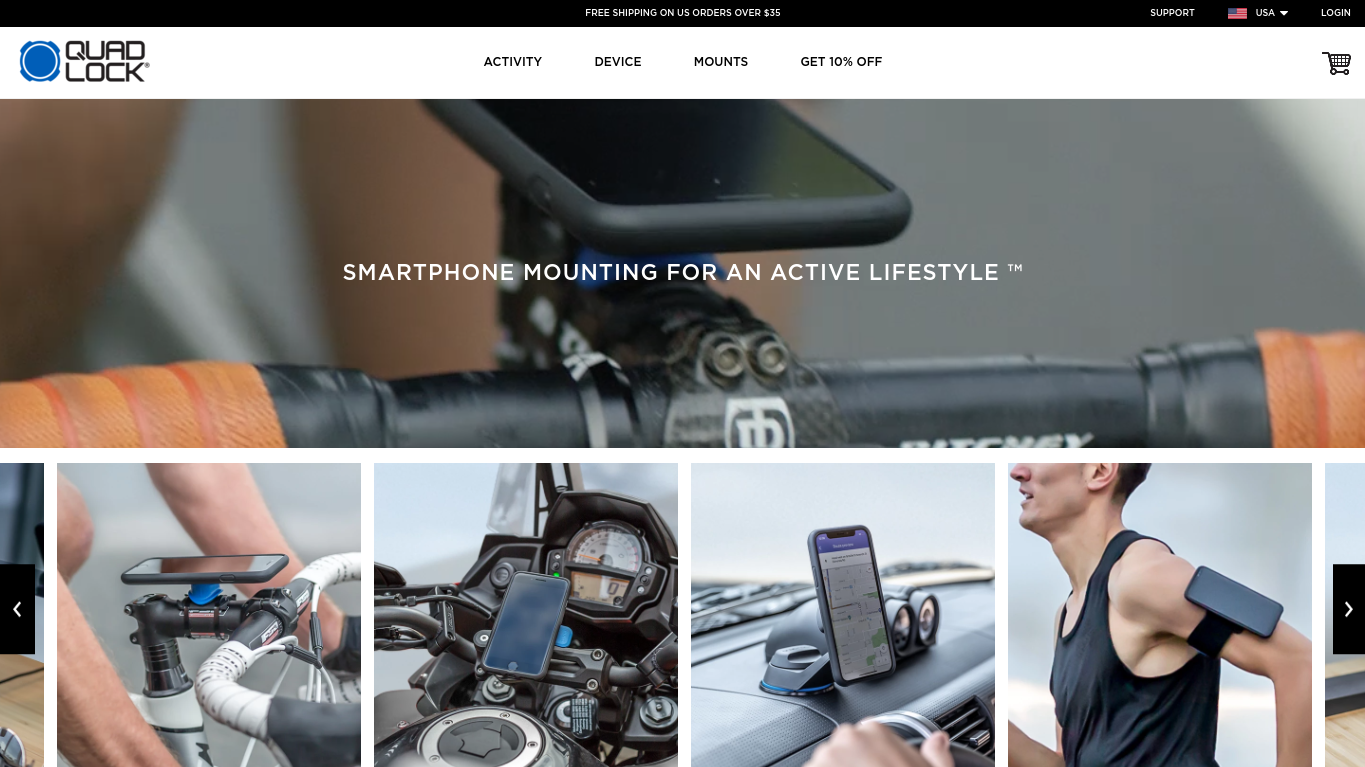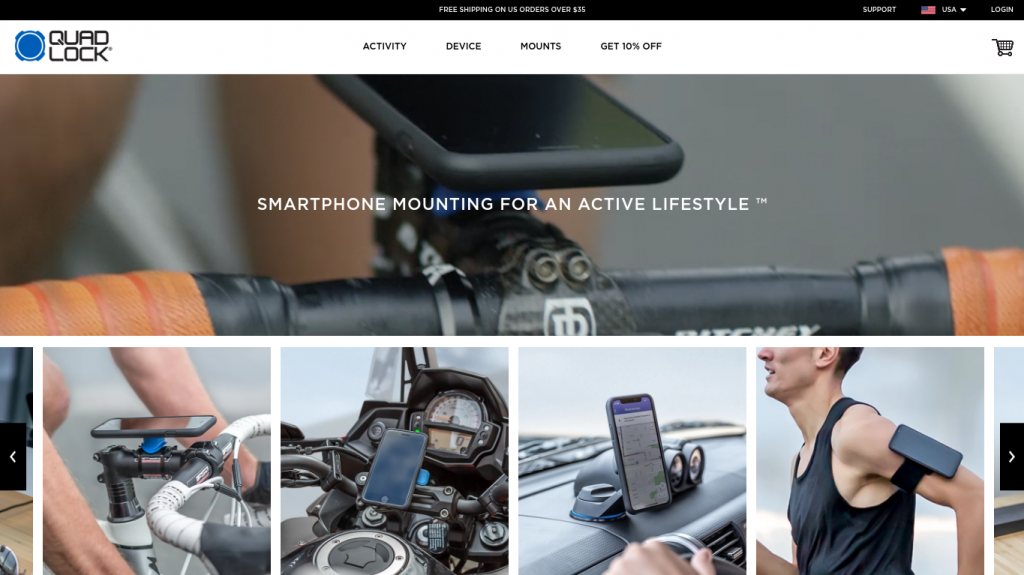 Quad Lock Case sells smartphone mounts for people with active lifestyles. Whether you want to record your biking trips, need GPS map directions when you ride your motorcycle, or want to keep your phone safe when you jog on the beach, you can find a case or mount for you.
What's good about it: Quad Lock Case has a video header on their site. This clearly shows the different ways their smartphone cases can be used; remember that videos are often more powerful than images.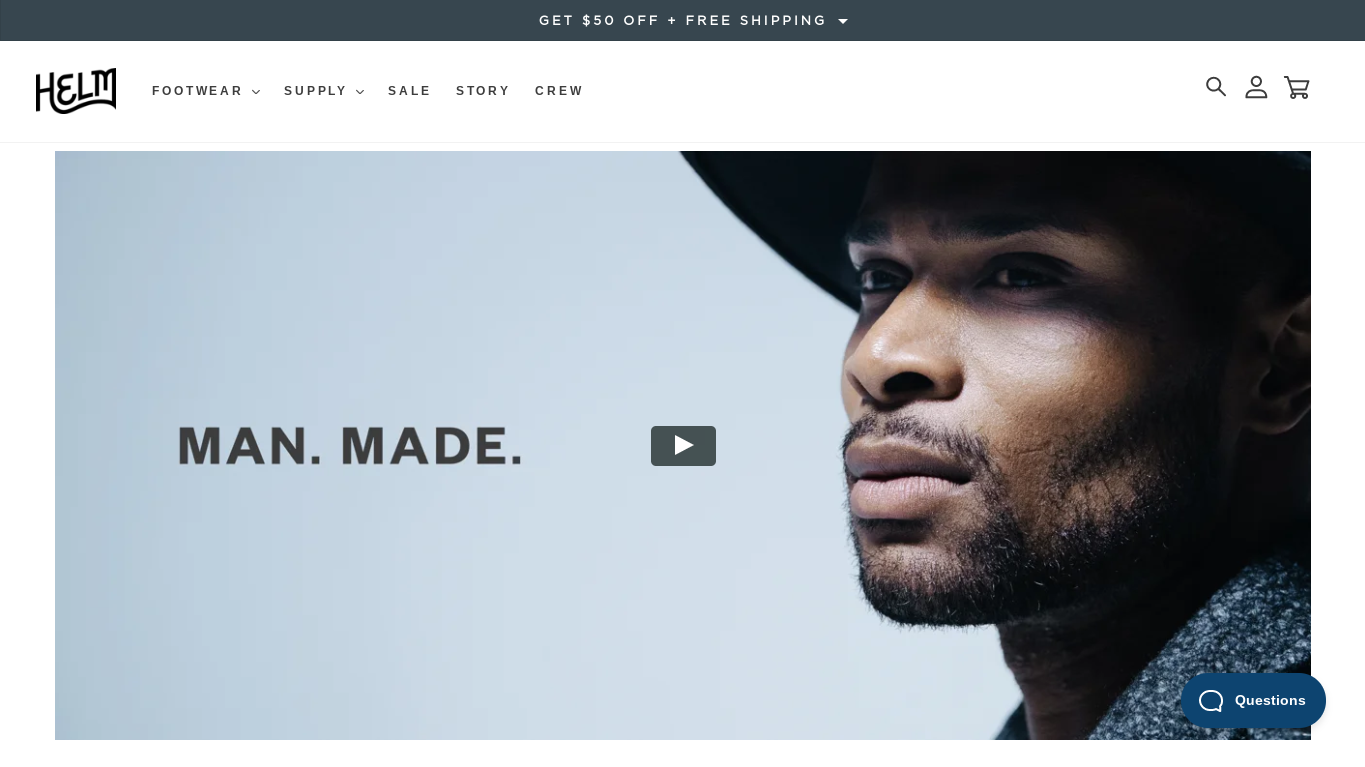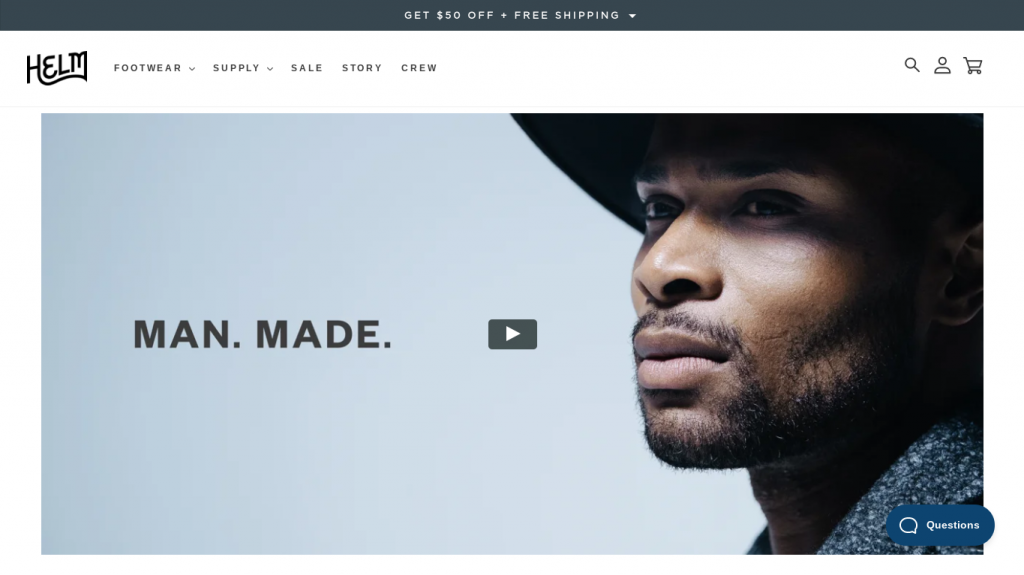 Helm Boots sells – you guessed it – boots (specifically, men's boots).
What's good about it: Their homepage includes a video, but it is not an automatically-playing one or otherwise annoying.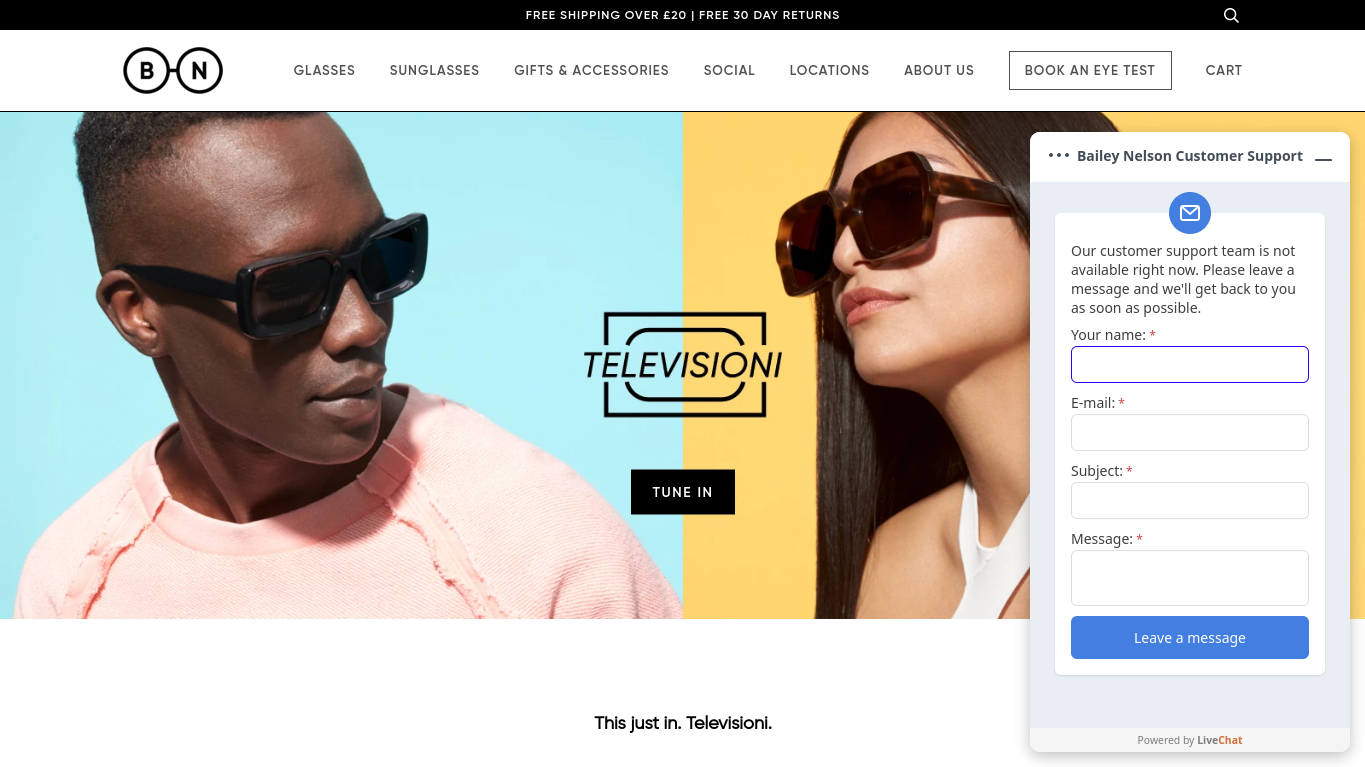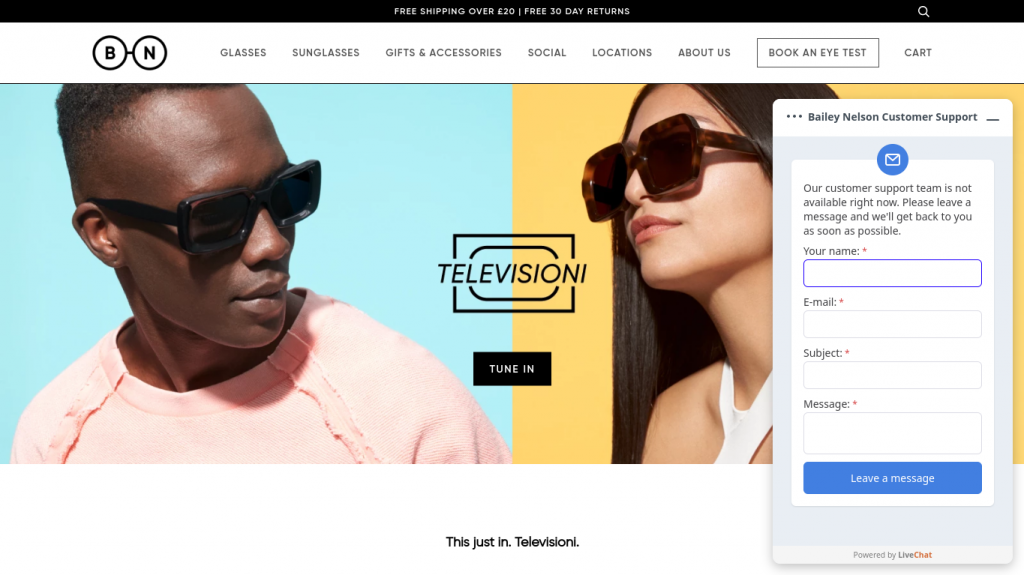 Bailey Nelson sells stylish sunglasses for men and women.
What's good about it: They have an interactive scrolling design, where information about the different styles they carry is interspersed with images of two models (male and female) wearing them.
They also have a live chat option right on their homepage. This isn't annoying in that it doesn't pop up automatically, but it is there (in the bottom-right corner) and can be expanded by being clicked on.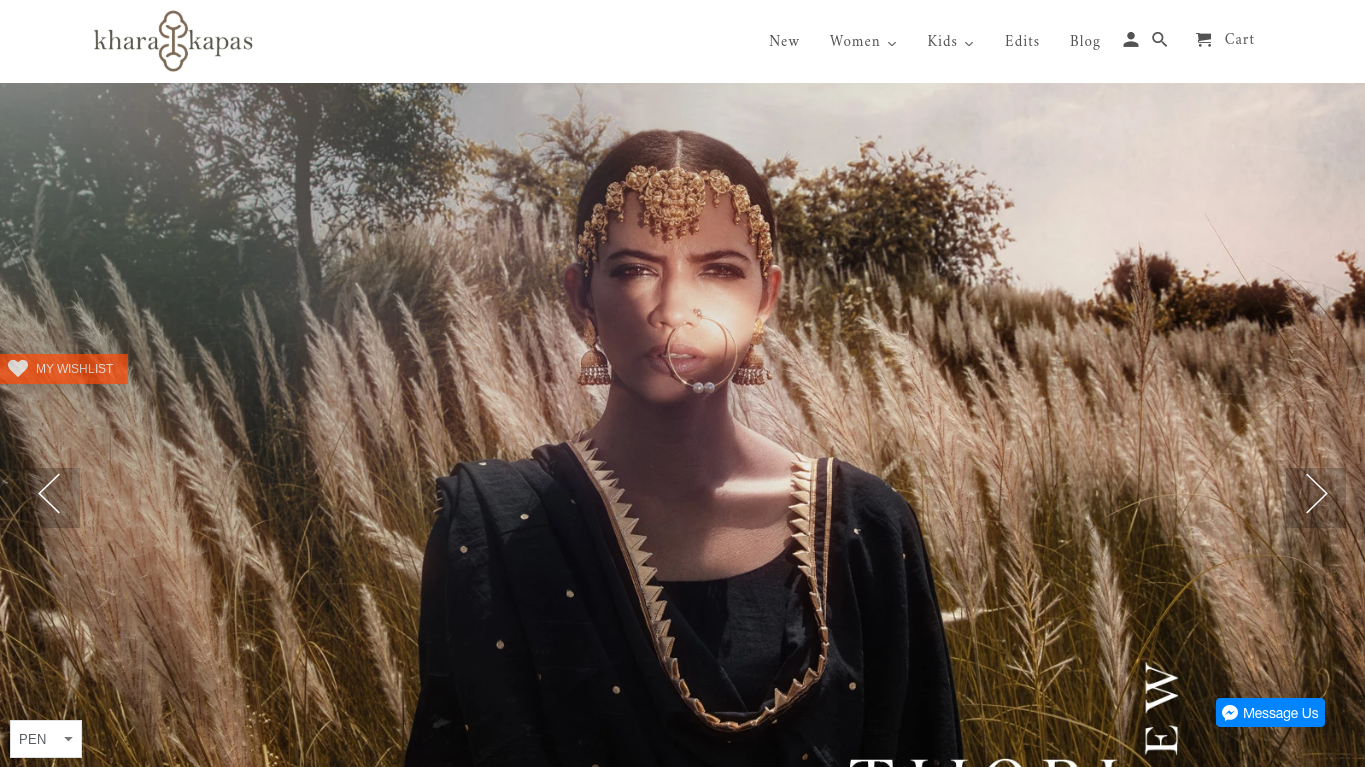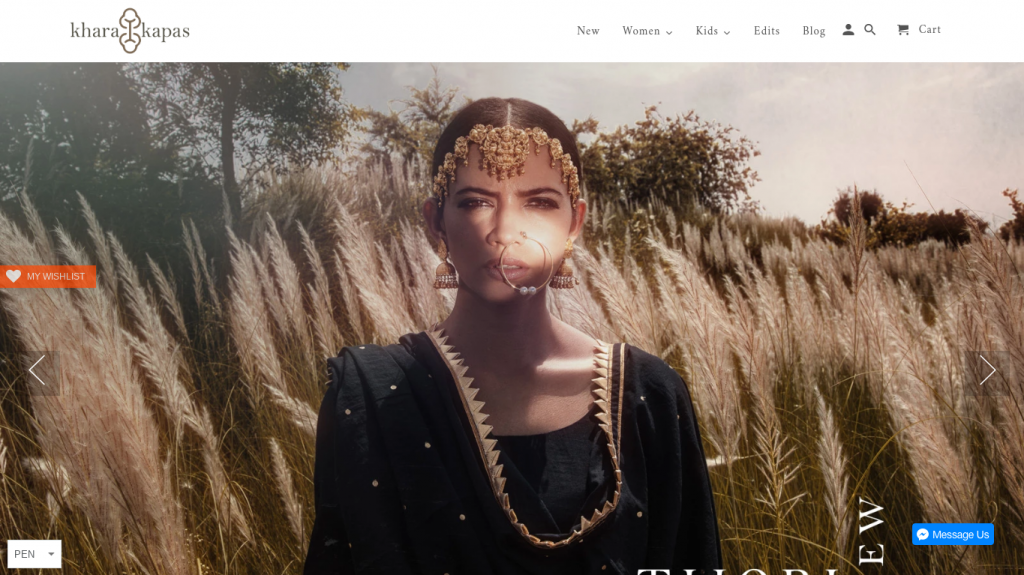 Khara Kapas has collections of women's and kids' clothing.
What's good about it: You can see that they really invested in their imagery. Their images are simply stunning, not only featuring models, but also set against beautiful nature backgrounds.
It is also great how you can message them on Facebook Messenger directly from their homepage.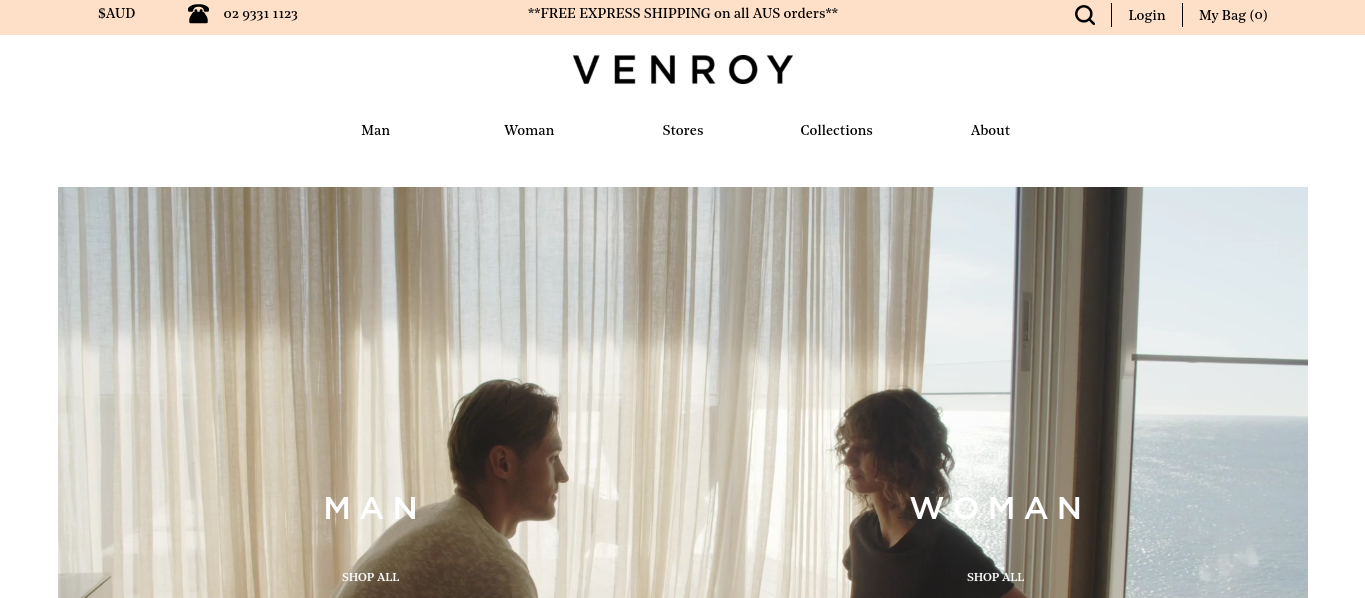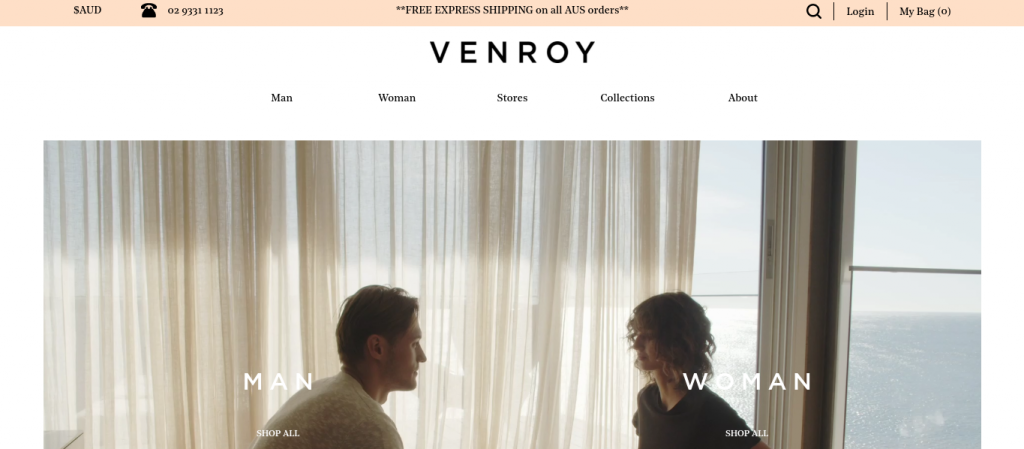 Venroy sells men's and women's clothing.
What's good about it: They managed to create a minimalistic design without compromising on image quality. Sometimes, a simple color scheme can be the most effective.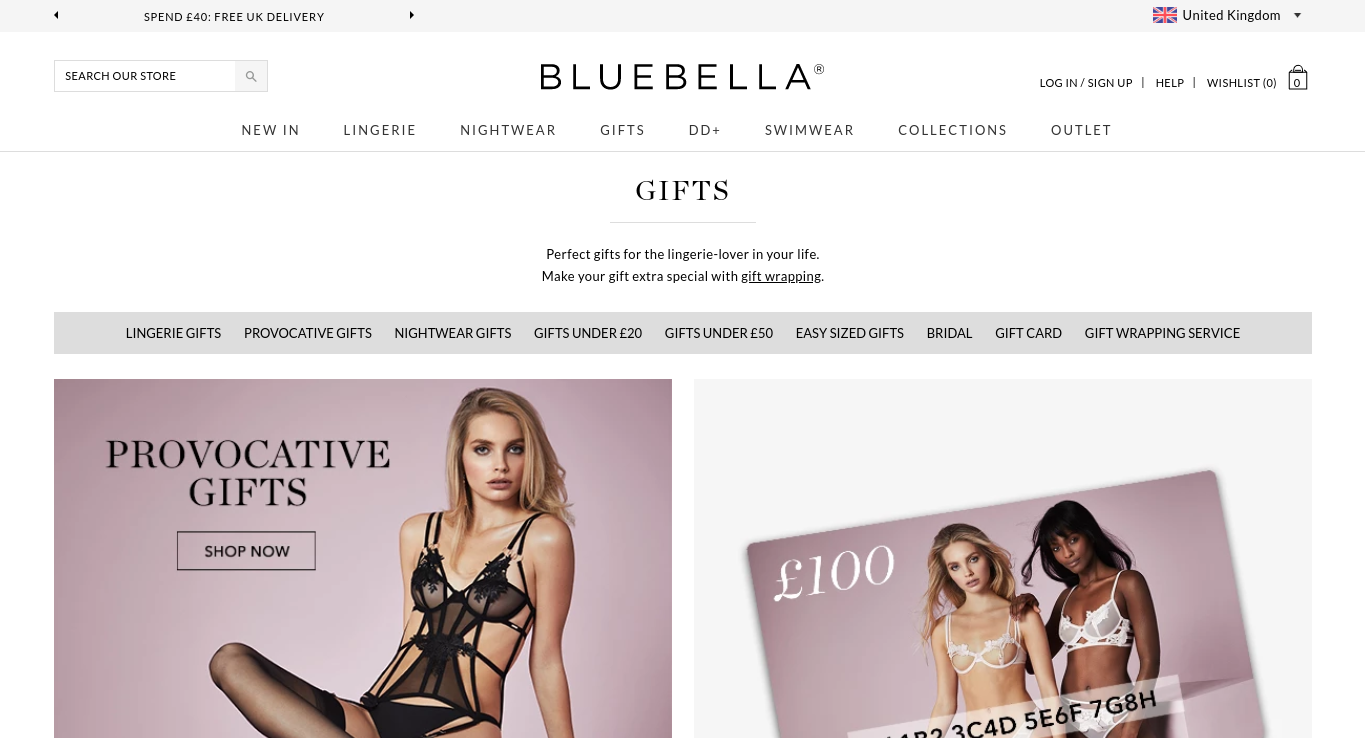 Bluebella sells sexy lingerie and clothing for swimming, nighttime, and other occasions.
What's good about it: They have an entire gift section, with categories such as:
Provocative gifts
Easy sized gifts
Bridal gifts
Gifts under 20 pounds
Gifts under 50 pounds
They also offer gift wrapping.
If you sell something that people are likely to buy as a gift for someone else, it's worth taking inspiration from Bluebella to make it easier for gift-givers.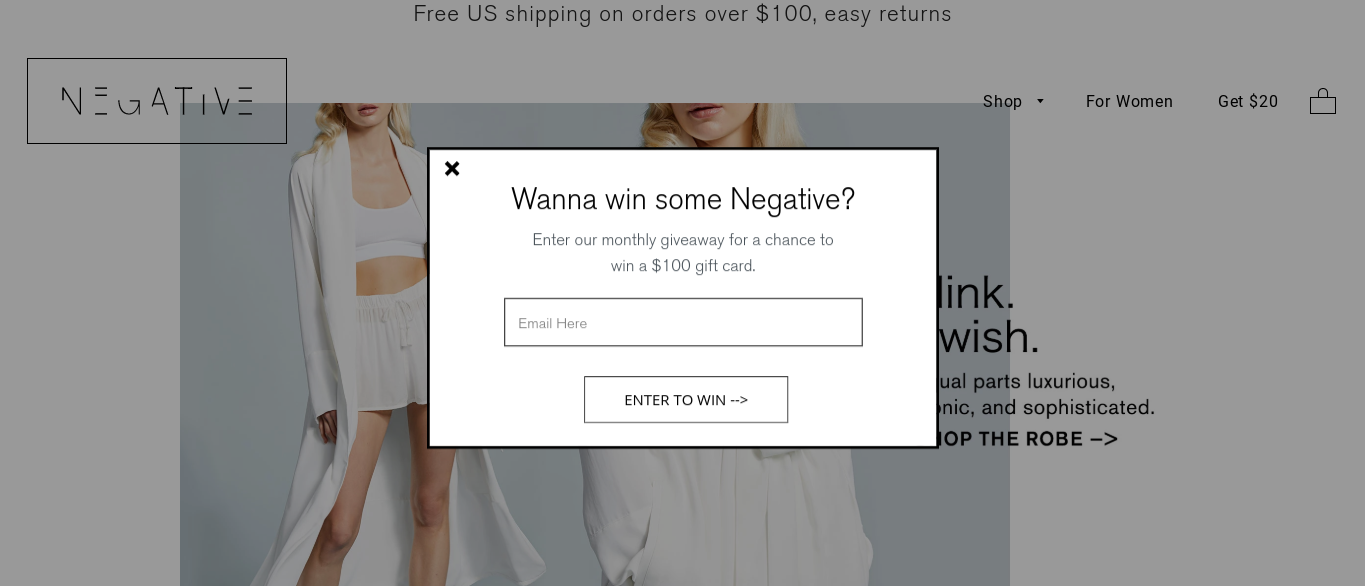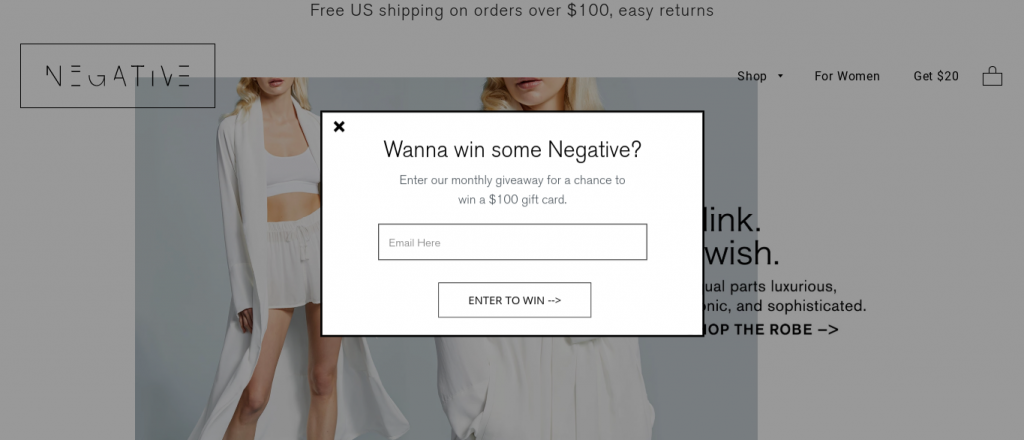 Negative Underwear sells underwear, robes, and other undergarments.
What's good about it: There are quite a few things that are good about Negative Underwear. Here are some of them:
A refer-a-friend program, which allows both referrals and referrers to get $20 off their purchase
A monthly giveaway of a $100 gift card as an incentive to subscribe to their email list
A simple, minimalist color scheme
An interactive cheat sheet to help visitors figure out which bra suits them best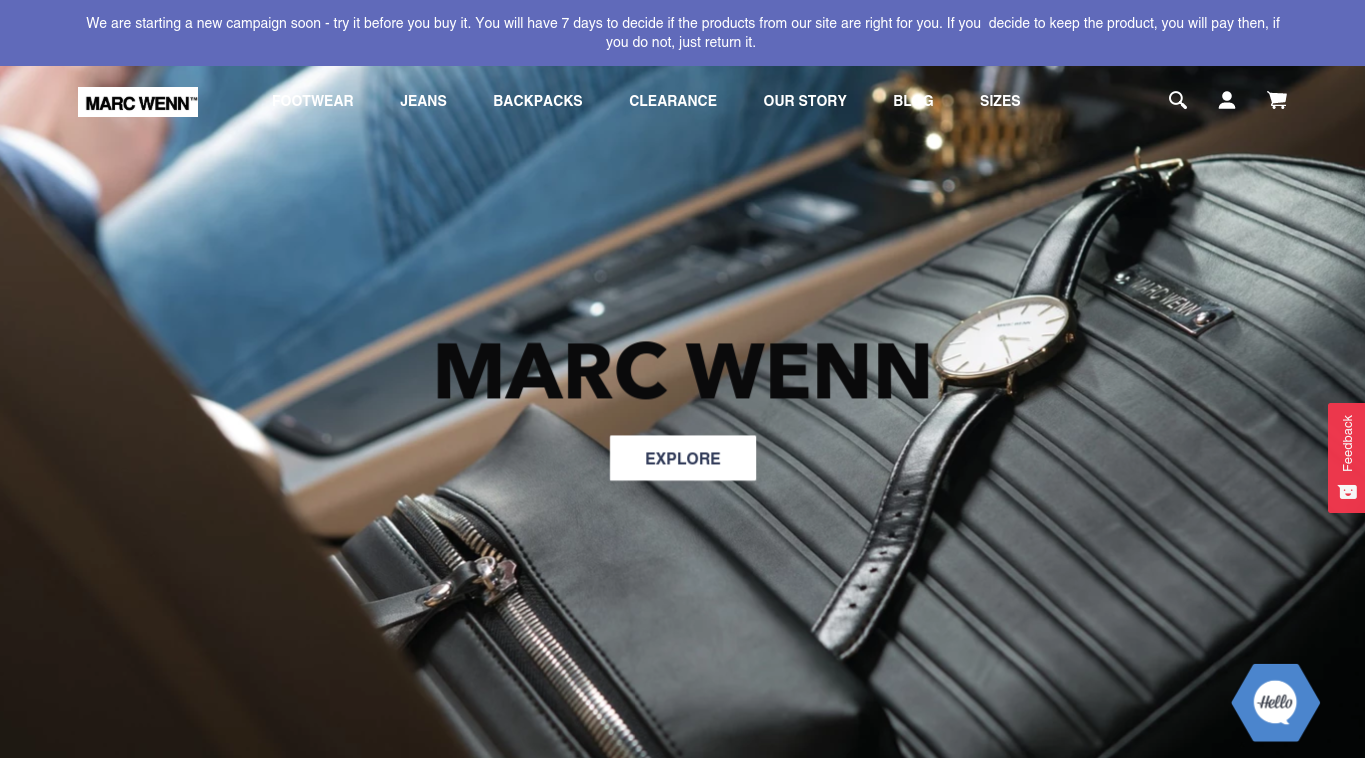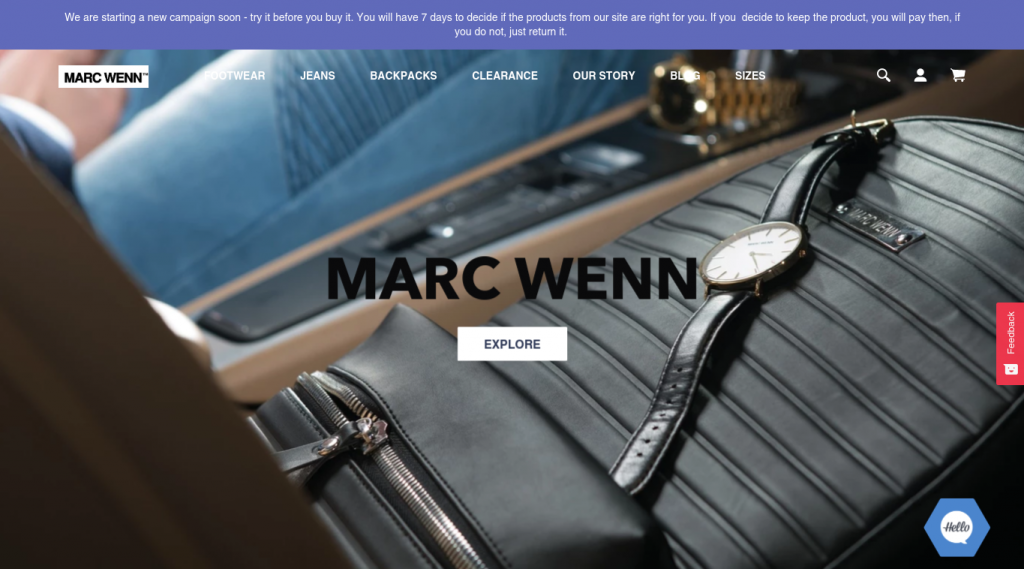 Marc Wenn sells luxury biker jeans, backpacks, and boots.
What's good about it: Take a look at their newest campaign (coming soon), which you can see in their floating header bar – Try it before you buy it. Customers will have seven days after getting their item to decide whether they want to send it back or buy it.
This demonstrates to consumers that you have the ultimate confidence in your products. Of course, it is important to put safeguards into place and be aware of the risks, such as an avalanche of returns.
Take a look at this Shopify guide for tips on how to set up a successful try-it-before-you-buy-it campaign.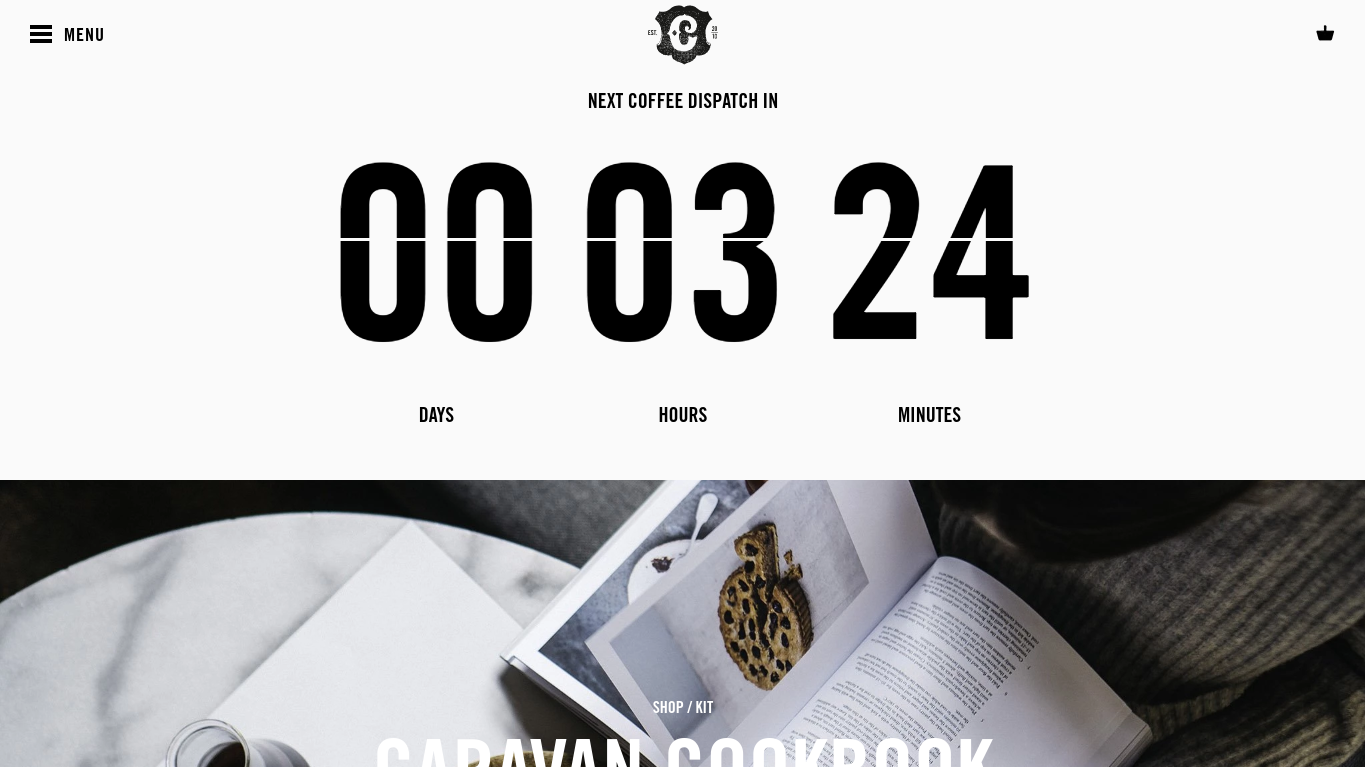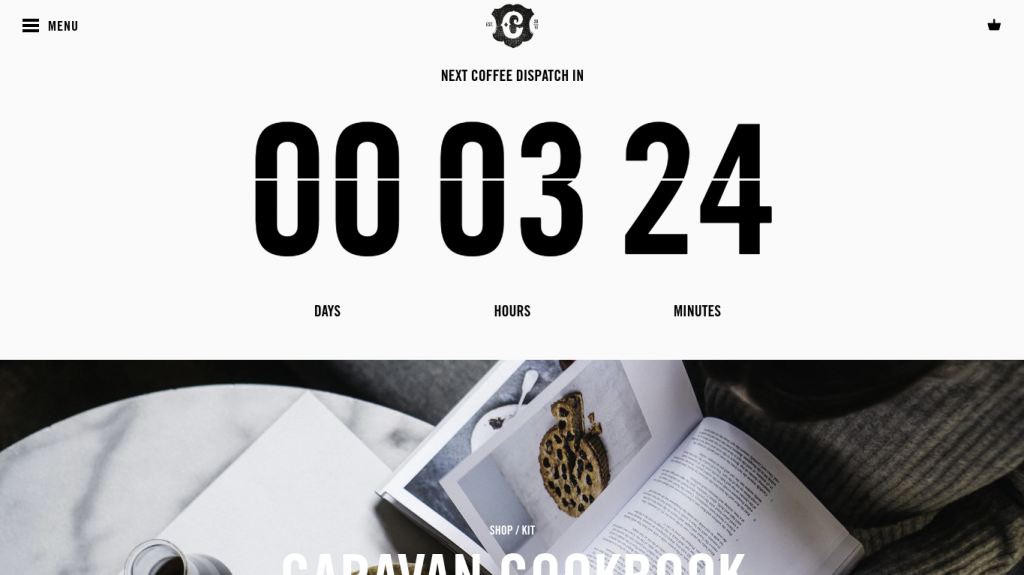 Caravan Coffee Roasters sells freshly roasted coffee beans. They also offer subscriptions – subscribers will get sent fresh coffee beans on a regular basis.
What's good about it: Besides their awesome-looking parallax scrolling, Caravan Coffee Roasters uses a countdown timer to their next dispatch to create suspense. You can use a timer yourself to create a sense of urgency for time-limited discounts or promotions, or to create a suspense before a product launch.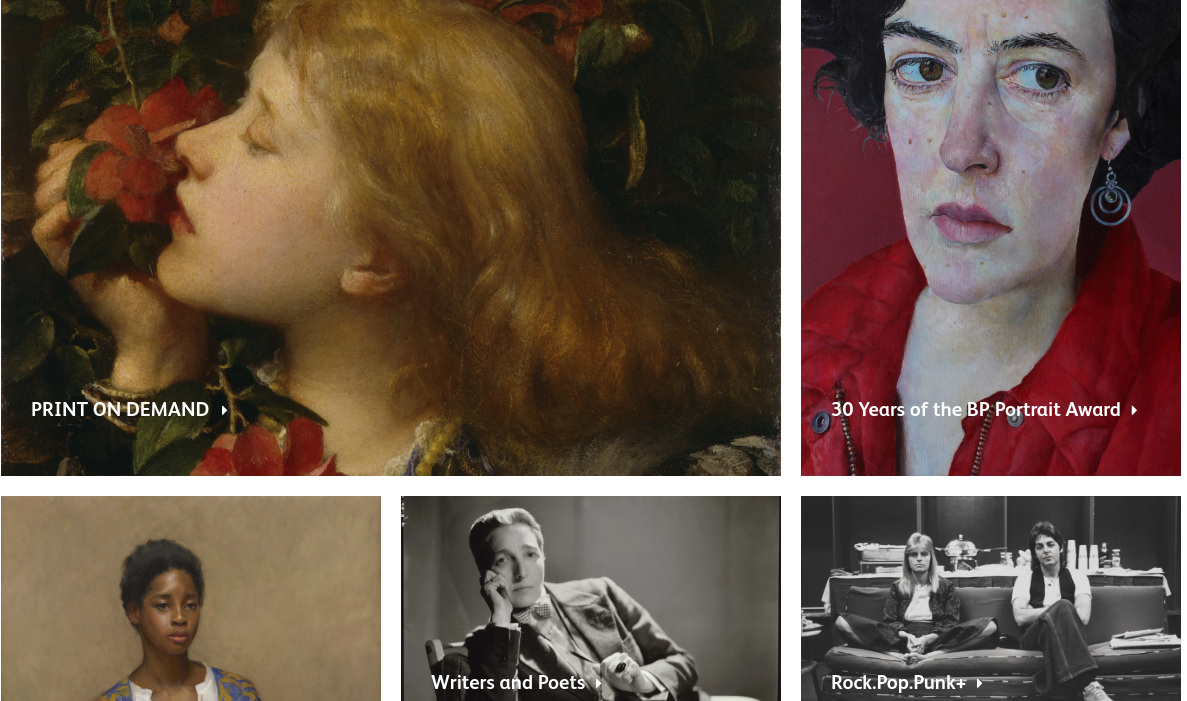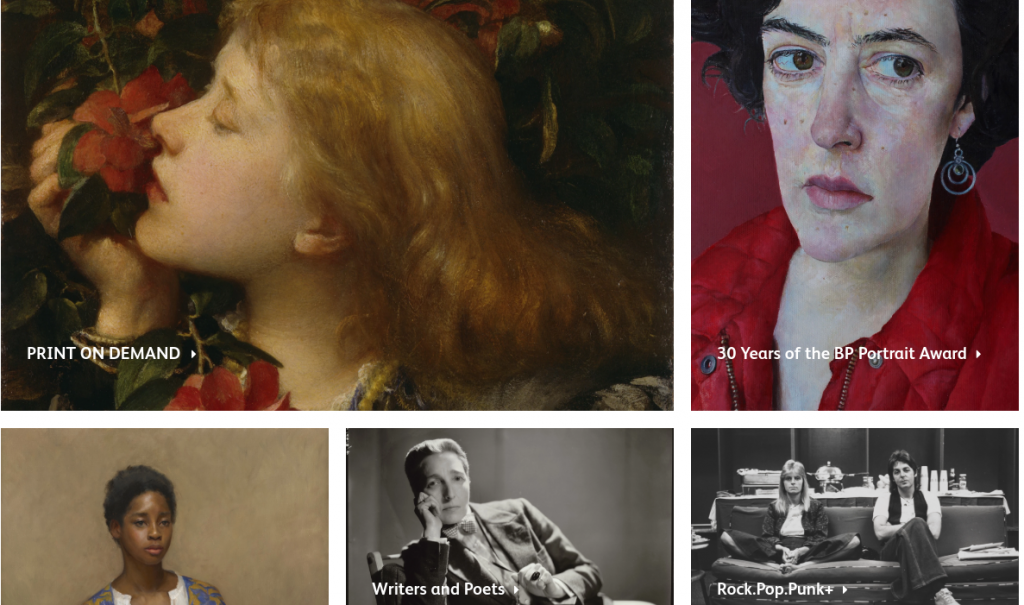 NPG Shop is a UK-based site that sells portraits, paintings, and other art.
What's good about it: The site doesn't have too many bells and whistles, but it shows visitors exactly what is being sold with large, clear images.


Master Dynamic sells earphones and other audio equipment.
What's good about it: Their header is a slideshow of their best and most popular products, with stunning visuals, a brief description of the product's benefits, and a call-to-action.
24. Beard & Blade


Beard & Blade is another men's grooming store.
What's good about it: Look at how their menu is set up, with categories, sub-categories, and sub-sub-categories. On their homepage, you are encouraged to browse their bestsellers, which are also divided into different categories.
This makes finding what you are looking for easy.
They also provide a free gift when you purchase certain items.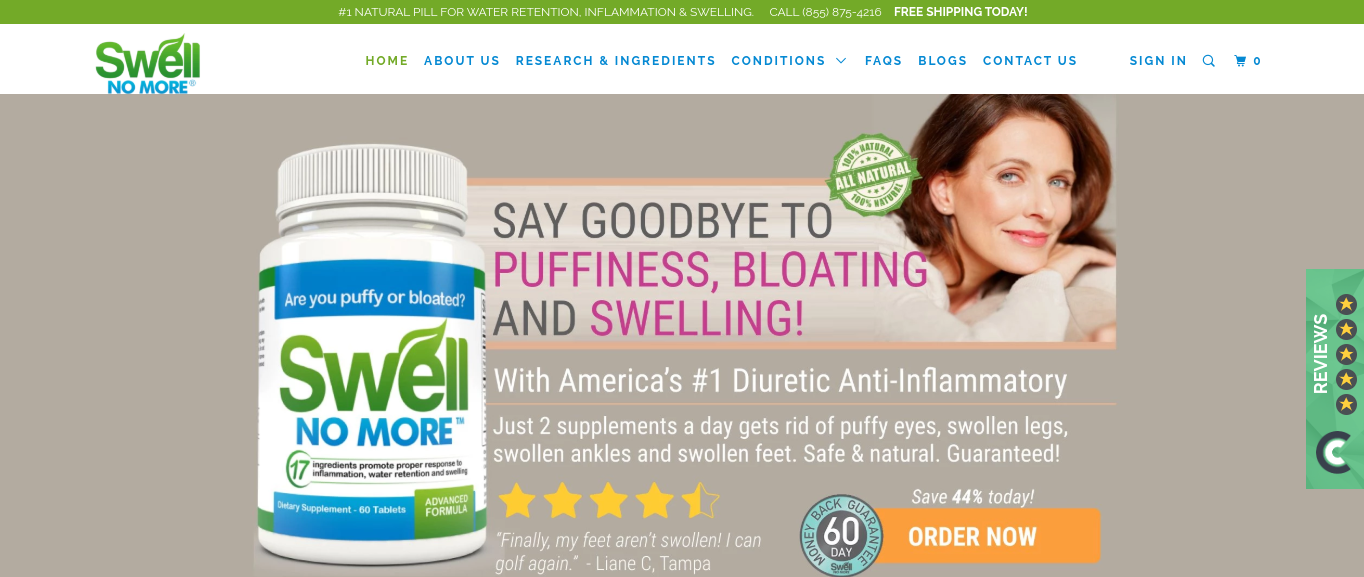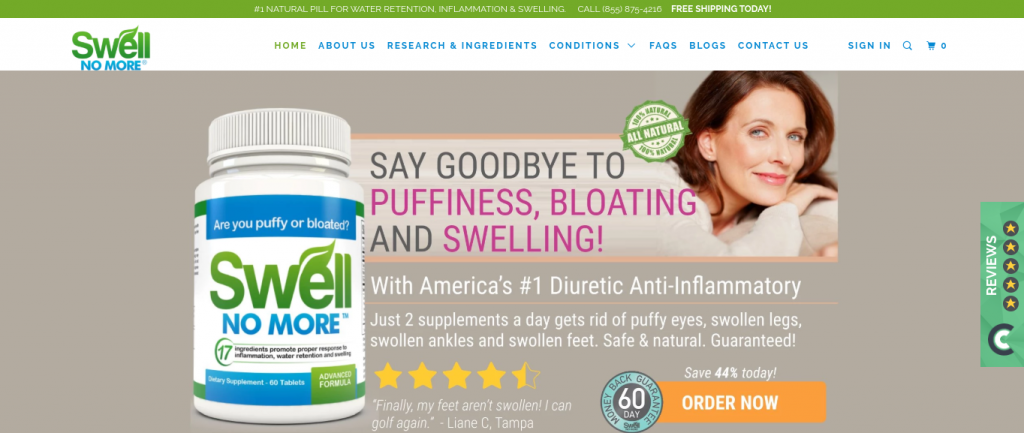 Swell No More is an anti-inflammatory product that reduces puffiness under the eyes as well as swollen legs, ankles, and feet.
What's good about it: They really know how to sell! They use all-natural trust stamps, money-back guarantees, star-ratings, testimonials, and bold titles to increase conversion rates.
10 Tips For A Successful Shopify Store
Now that you've seen some examples of great Shopify stores and what they are doing right, here are some tips to help you improve your own Shopify store.
1. Take Advantage of Plugins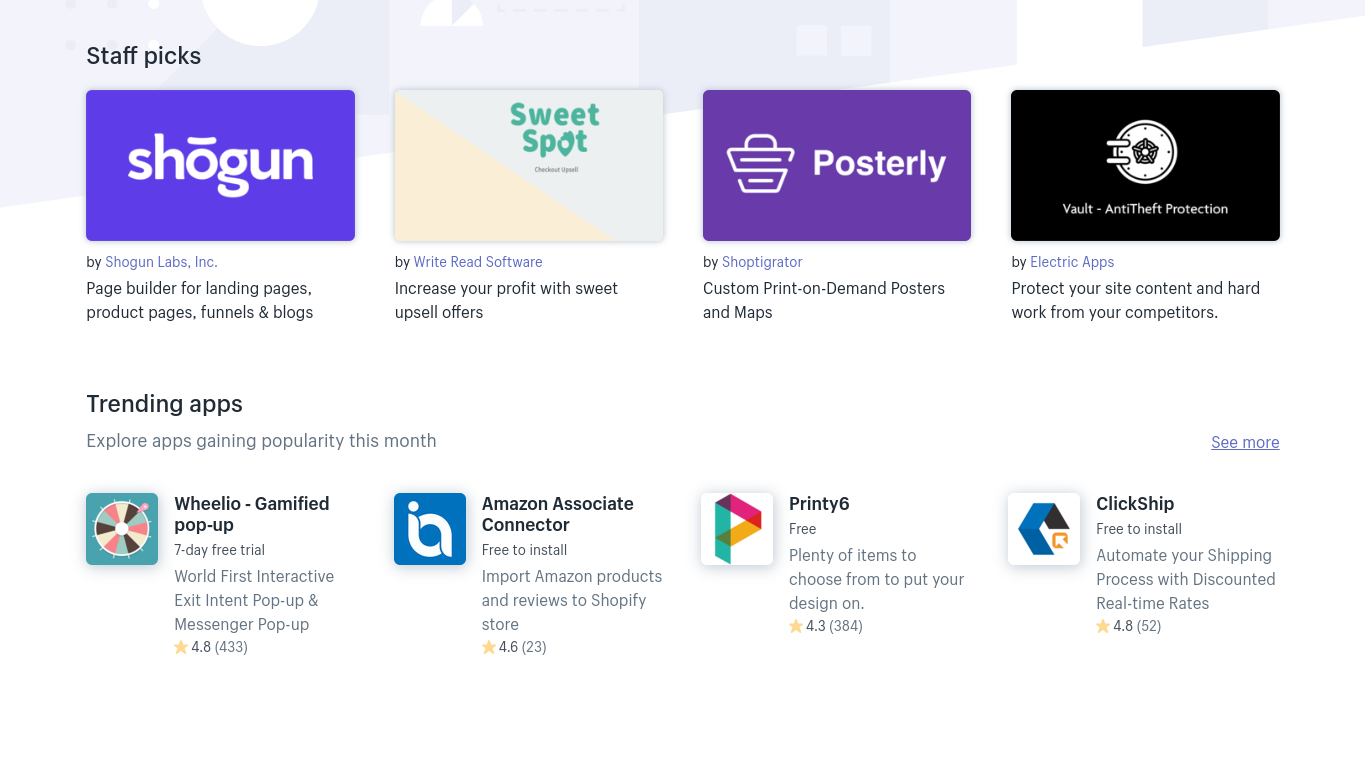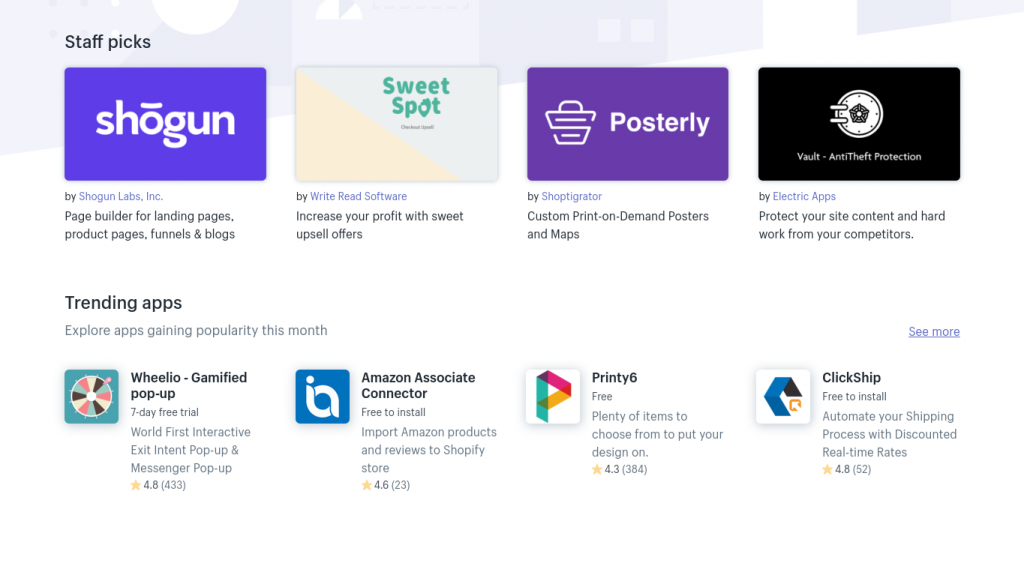 Shopify has a huge selection of free and premium plugins for just about everything. Visit the Shopify App store, where you can see thousands of Shopify add-ons and extensions for dozens of categories.
If you are using WordPress or Joomla, you can also use the Shopify plugin on their respective plugin directories or add-on libraries.
2. Pay Attention to Shopify SEO
It's important to focus on proper SEO if you are interested in attracting organic visitors to your site. The benefits of organic traffic are many and include making more sales without spending more.
If you have been doing SEO for blog posts until now, be aware that ecommerce SEO is a bit different. Take a look at Inbound Authority's The Ultimate Shopify SEO Guidebook for an in-depth guide on how to improve your Shopify store's SEO rankings.
3. Pay Attention to the User Experience
UX is extremely important. We pointed out how some of the sites above make it easy for visitors to find what they are looking for.
Your menu should be easy to navigate, and you should include a search function on your site. Don't include too many confusing options, too many flashing videos or CTAs, or too much text.
Videos can increase your conversion rates, but you don't want to include annoying, loud, self-playing videos. The same goes for popups – make it easy for people to close popups.
4. Focus On Good Photography
If you've noticed one common theme among the Shopify sites listed above, it is that they all have great images of their products. Using images is always important, but it is especially crucial if you are selling products.
Invest in good photography; don't simply reuse the same products from the manufacturer's site. Definitely do not use stock photographs.
5. Improve Your Mobile Experience
Mobile responsiveness is important – a whopping 82 percent of internet users in the US have used a mobile phone to make a purchase online.
The first thing to pay attention to is to have a theme that adapts to mobile devices. However, you have to pay attention to everything. Here are some examples:
Make sure popups can be closed on mobile devices
Make sure the menu is easy to navigate on phones
If you use a third-party payment system, make sure that their payment portal (if it is separate from your site) is mobile responsive
6. Improve Your Checkout Experience
Did you know that many people abandon carts because the checkout process is too long or there are hidden fees?
You can reduce cart abandonment by being upfront about taxes and shipping fees, making the checkout process quick and secure, and offering free and/or fast shipping options.
7. Offer Great Customer Support
Another thing you might have noticed with some of the sites listed above is that they made it easy for customers to contact them via a popup on their homepage.
Be easy to contact and have a clear menu option that says "Contact us" or something to that effect. You can allow people to contact you through:
A contact form on your site
Phone
Email
Whatsapp
Facebook Messenger
Twitter
Snapchat
Live chat on your site
It's also worth having a FAQ page that will answer common questions.
Also, include your policies (such as your return, shipping, and privacy policies) in your footer or sidebar menu. Some customers will want to know what your rules are, and making your policies clear can be helpful for legal reasons.
8. Have an About Page
Have an About page so that visitors can know who you are and what your story is. Be personal on your About page.
Include information about your missions or goals. Stand for something – even if it's just for providing users with a level of customer service and quality not currently found in your industry.
9. Create Social Proof
Building social proof is important. Start by being active on social media.
This can be Facebook, Twitter, Instagram, Pinterest, LinkedIn, Snapchat, or any other platform, depending on your industry.
Include testimonials on your site as well. Video testimonials work best. At the very least, try including an image of the person who gave the testimonial so that it's more personal.
Wrapping It Up –
So these are some of the best Shopify dropshipping stores.
It's important to be unique and stand out from the competition.
However, it's equally important to take inspiration from other successful store owners and dropshippers.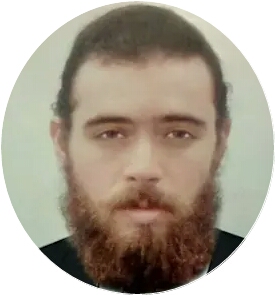 Author: Benjamin Levin
Benjamin Levin is a digital marketing professional with 4+ years of experience with inbound and outbound marketing. He helps small businesses reach their content creation, social media marketing, email marketing, and paid advertising goals. His hobbies include reading and traveling.