Although you might be focusing much of your eCommerce efforts on paid ads, you will be missing out on an important source of sales if you neglect SEO.
Organic search engine traffic amounts to an estimated 39 percent of global eCommerce traffic. That's a large chunk of traffic you don't want to be missing out on.
Today, we will be looking at the top 10 SEO tools for ecommerce sites.
Best Ecommerce SEO Tools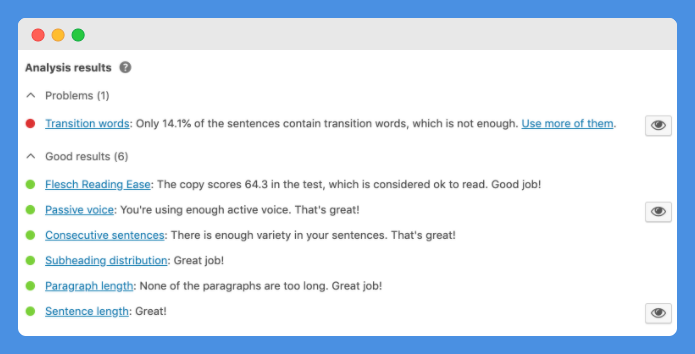 Yoast is among the best ecommerce SEO tools, especially for WooCommerce store owners. (we will get into an alternative for Shopify soon).
Here are some features Yoast has to offer:
Optimize your page for target keyword frequency
Optimize your page for related keyword frequency
Optimize your metadata and Google search results snippets
Optimize your social media preview snippets
Get readability and SEO scores to find out how easy it is to read your page
Get internal linking suggestions
Redirect 404 pages
Add Schema.org so Google and Google Shopping can understand what your product is about
Add Schema.org star reviews so they appear in the search results
Get a sitemap of your site to submit to Google
If you are using no other SEO tool, at least make sure to download Yoast so you can get an accurate idea of how optimized each of your blog posts and product pages is for SEO.
Interesting Post: Ecommerce Mistakes You Cannot Simply Overlook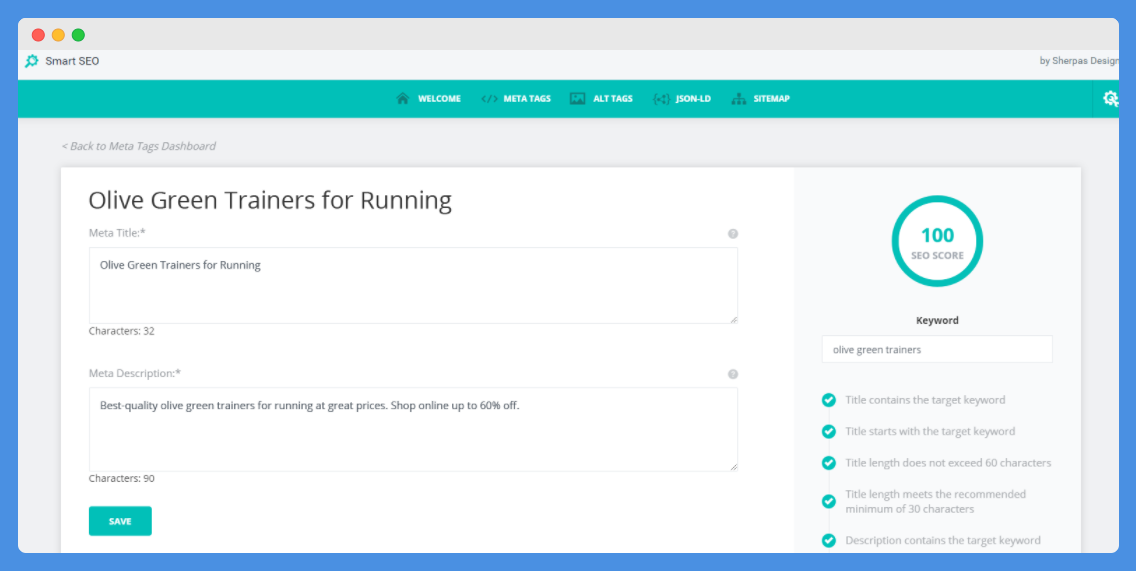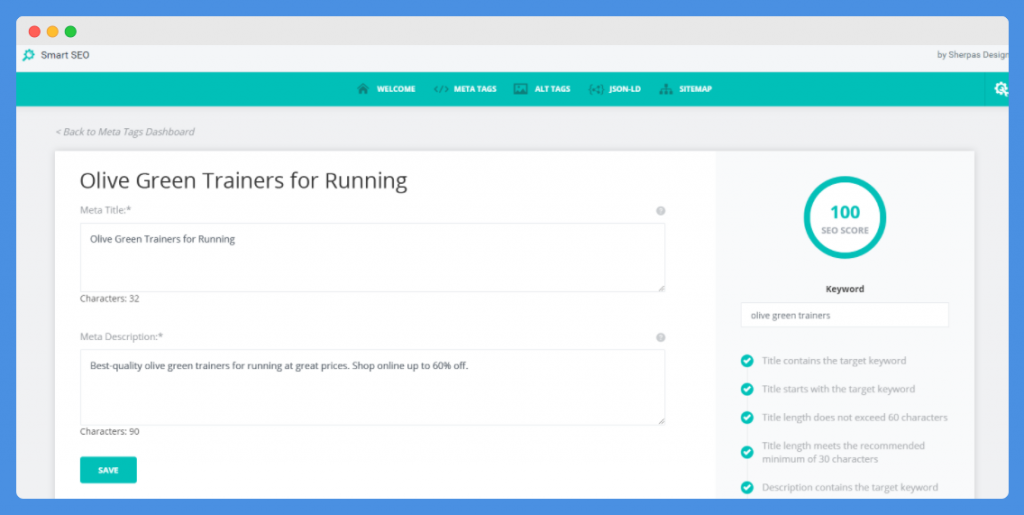 Smart SEO is the Shopify alternative to Yoast, as Yoast does not integrate with Shopify. Here are some of its features:
Provide structured JSON-LD site data to Google
Generate meta tags and alt tags instantly with no waiting
Fix broken links
Translate your site into different languages to get more organic traffic
Exclude or include pages in your sitemap
Get SEO scores for each page
Optimize your title, descriptions, headers, etc. for keyword frequency
Explore: Spyfu Vs SEMrush Vs Moz Pro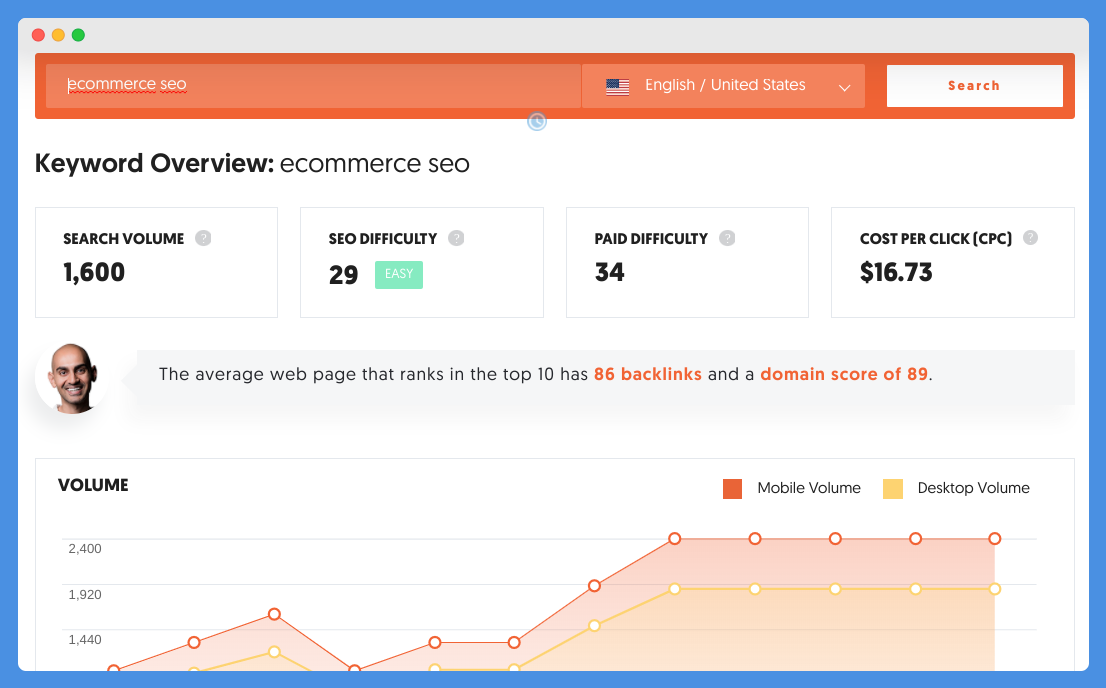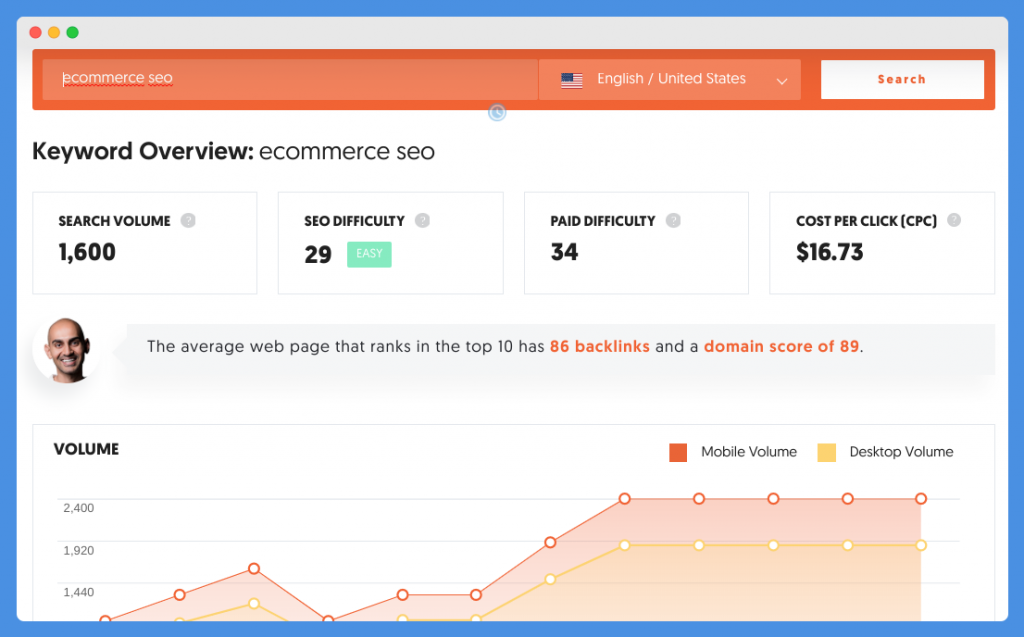 UberSuggest is the #1 free keyword tool you should be using for your eCommerce site. It used to be a standalone tool at UberSuggest.io but has since been moved to Neil Patel's site.
UberSuggest is now more than a keyword suggestion tool. Let's see what it has to offer.
To get started, enter any keyword and choose which language and country you are targeting. Here is the data you will get:
Keyword Overview: Keyword SEO difficulty score, monthly search volume, PPC difficulty score, CPC, searcher age range, trend chart, and more
Keyword Ideas: Related keywords, along with data such as monthly search volume, SEO difficulty score, and search trend
Content Ideas: Articles to get content ideas from, with data such as estimated visits per article, backlinks, and social media shares
This, so far, is only for keyword research. Let's move on to site research.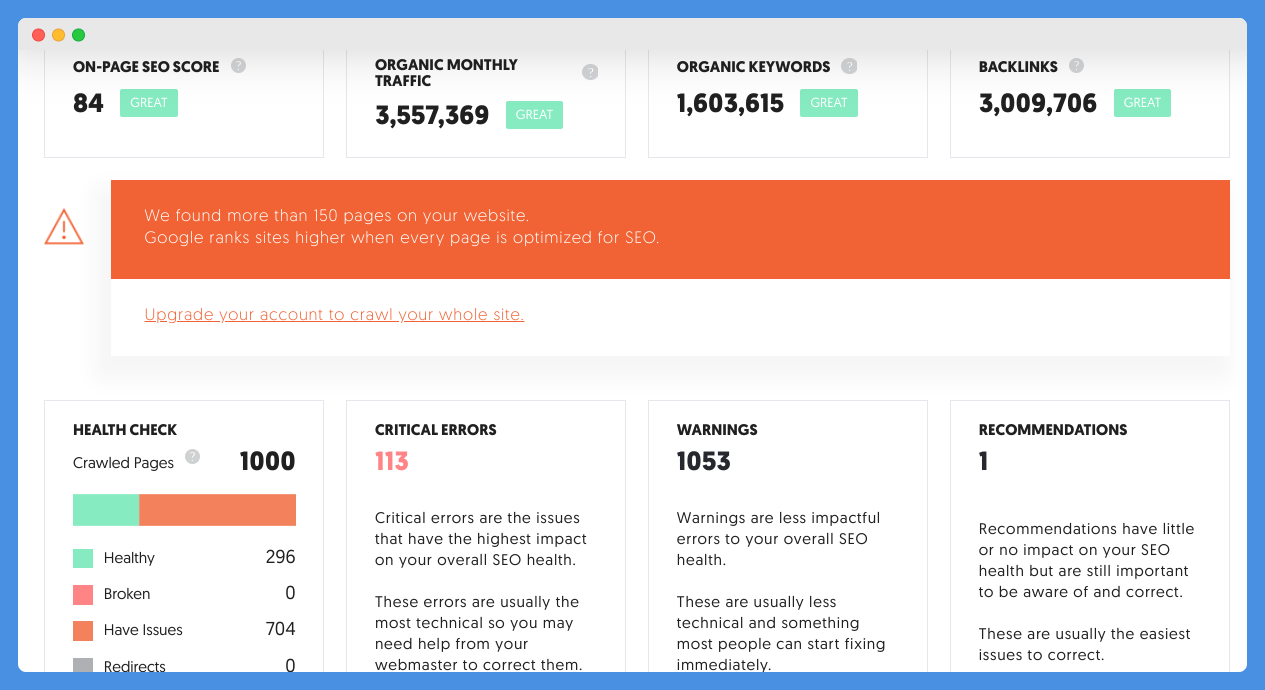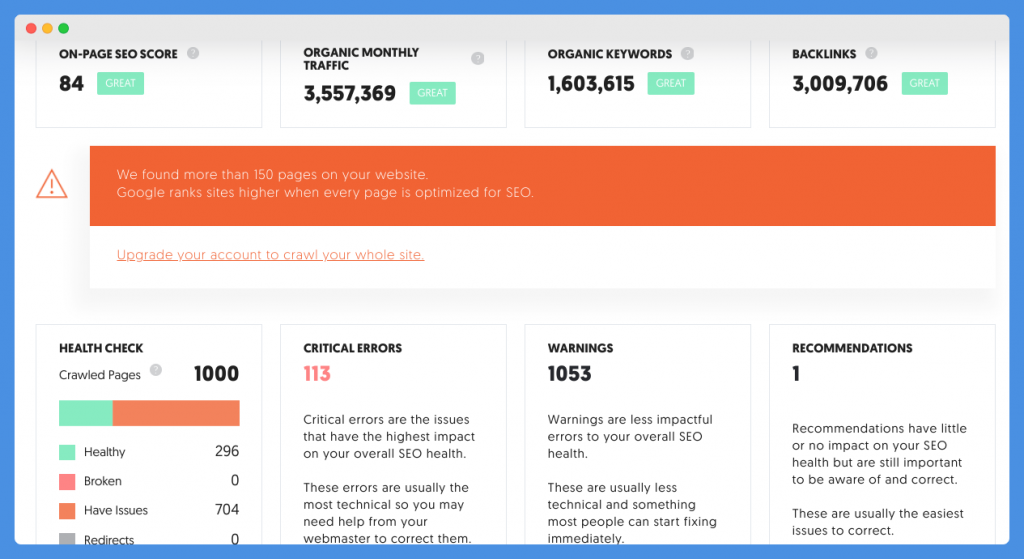 Type any URL into the search bar — this can be your own site or a competitor site. You will see:
Domain Overview: Organic monthly traffic, organic keywords, backlinks, domain score, traffic chart, and SEO keywords ranking chart
Top Pages: The top-ranking pages for that site, along with estimated visits, backlinks, and social media shares
Top Keywords: The top keywords the site is ranking for, including positions in the SERPs, countries bringing in the most traffic, monthly volume, and more
Finally, the third feature is a total SEO site audit. Enter your site URL to get information such as:
SEO score
Organic traffic
Organic keywords
Backlinks
Health check (show pages that are broken or have issues)
Critical errors, such as pages that have a low word count or duplicate meta descriptions. These have a high impact on your SEO.
Warnings, such as pages that are missing a meta description or pages that have URLs that are too long. These have a medium-level impact on your SEO.
Recommendations, such as pages with temporary redirects. These have a low impact on your SEO.
You can also get a full backlinks overview. You will be able to see:
Top referring pages, including domain and page scores, link type, and anchor text
Backlinks history chart
How many backlinks you have altogether, and how many of them are no-follow links
How many referring domains you have, and how many are .gov and .edu domains
The best part is that all of this is totally free! On the free account, your site audit will be limited to 150 pages.
Nevertheless, UberSuggest gives you the best value as an all-in-one SEO tool.
You can use it to find the best keywords to use, discover critical errors on your site that are impacting your SEO, see where your backlinks are coming from so you can get more backlinks from similar sources, see which keywords your competitors are using and where they are getting backlinks from, and find out which of your pages have the best performance.
You can sign up to use UberSuggest with your Google account so that your Google Site Console account is connected.
Also Read: Best KWFinder Alternatives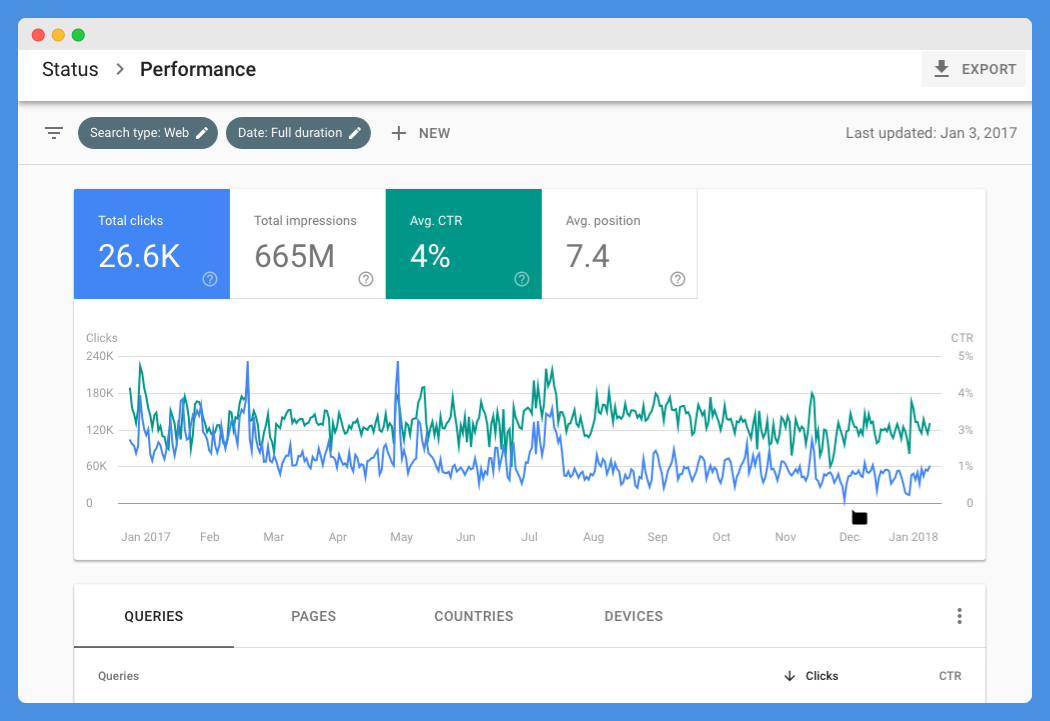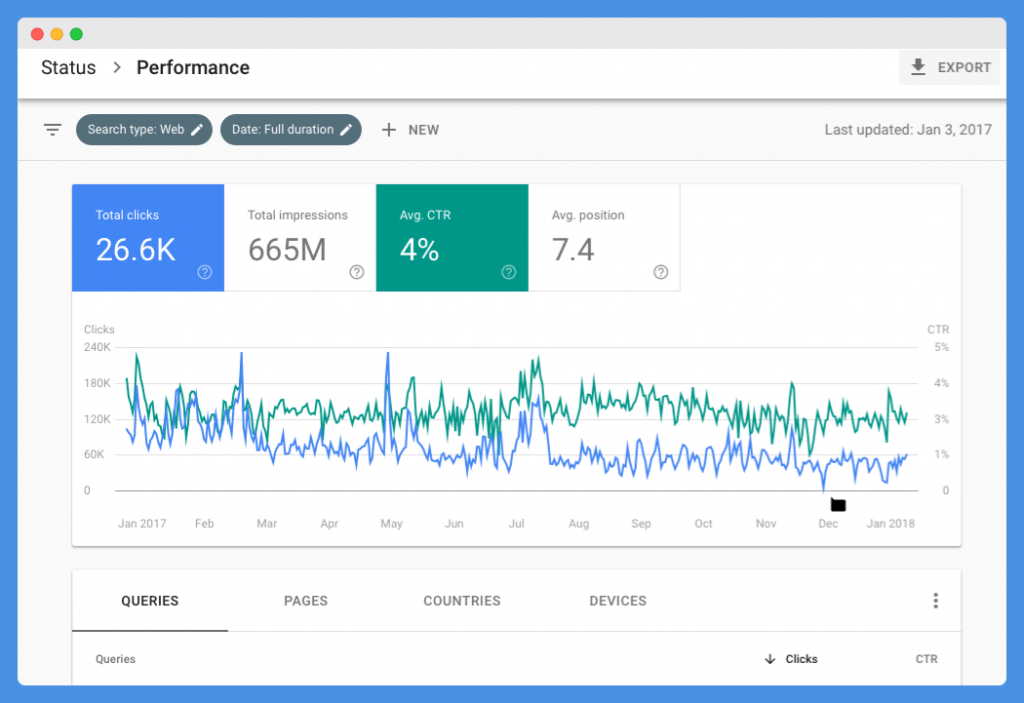 Many people forget to use the Google Search Console, but it is one of your best friends when it comes to SEO. The Google Search Console will give you crucial SEO data that you can use to improve your rankings.
Some of these are simple, such as site errors that are hurting your SEO and which you need to fix.
Others are a bit more complicated but a bit more fun. For example, take a look at your statistics to see things such as your top-ranking pages, your top keywords, your average position in the SERPs, and your click-through rate for each page.
There are a number of ways you can look at the data to decide where you need to improve.
For example, if you see that a page is getting a lot of impressions on Google but a low click-through rate, you know that you need to optimize the page title and meta description so that more people click on it.
If a keyword is ranking high in the search results but you are only targeting it in one post, start targeting that keyword in more blog posts.
If a page is getting a high-click through rate but low impressions, it means that the page seems interesting to searchers but simply does not have enough SEO clout.
Try improving its SEO rankings by optimizing the content and transforming it into long-form content; you can also work on getting backlinks to that page.
The charts can also come in handy. If you see a page's organic traffic or average position dropping over time, you have to figure out what caused it.
Through the Google Search Console, you can also submit your site map for quicker indexing.
Pro Tip: If you have already submitted a sitemap, you can still get Google to index individual pages faster by using the Inspect tool.
Add a URL for inspection and then request Google to index it; doing this manually instead of waiting for Google to crawl it can get your page indexed and appearing in the search results within 24 hours.
Did you know? Many people who use Google Search Console still neglect to use Bing's Webmaster tools.
While we won't put it in our top 10 SEO tools because Bing's market share is so small, there's no reason to leave money on the table when you can be getting traffic from Yahoo and Bing as well; they do have a combined market share of almost 5 percent.
New users to Bing Webmaster tools can also get a $100 Microsoft advertising credit.
Use Bing's Webmaster tools to optimize your page for Bing; you can also submit new pages for indexing in Bing and Yahoo there.
Check Out: The Ultimate Guide To eCommerce SEO – Part 1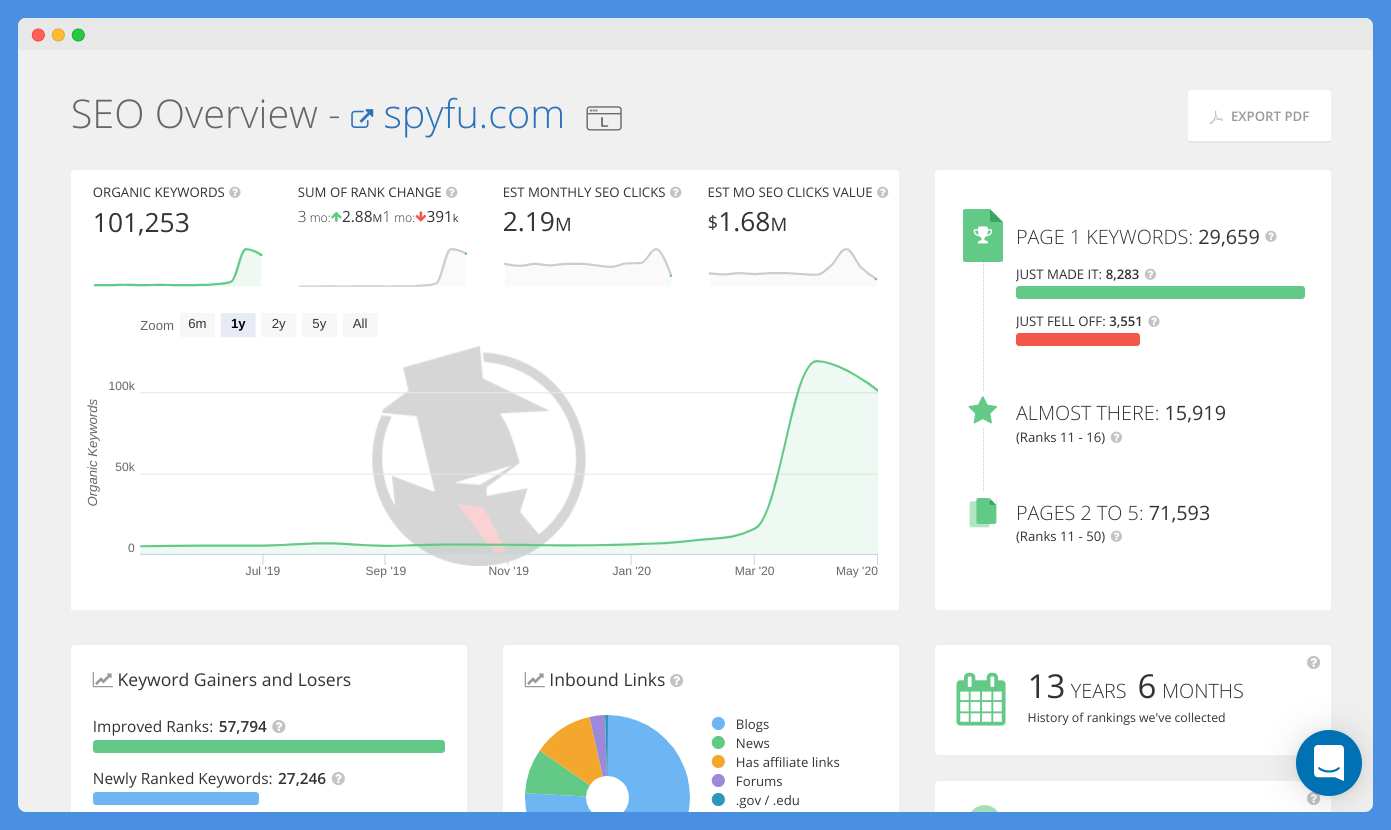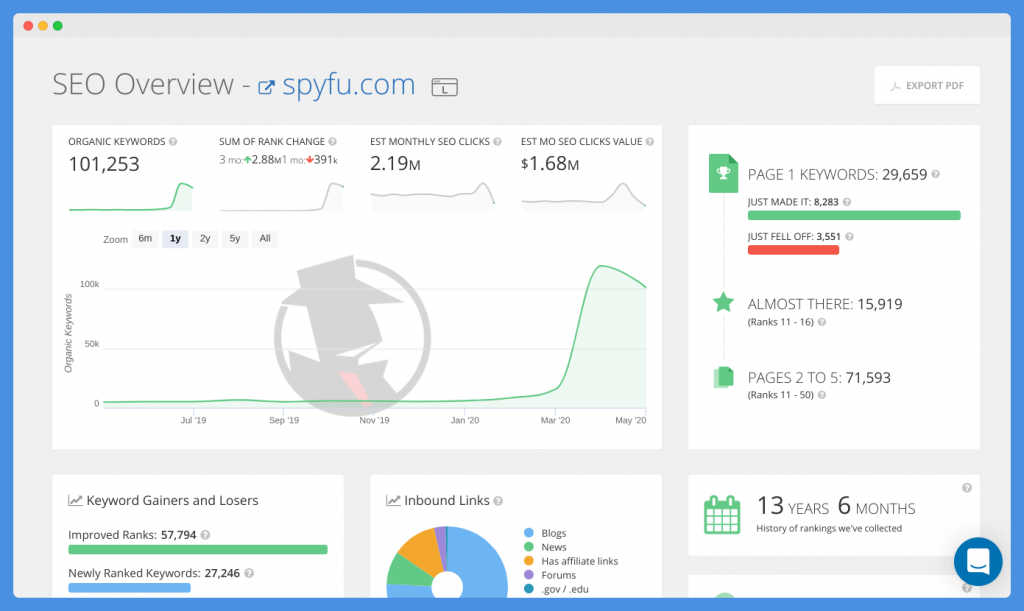 SpyFu is perhaps the best SEO tool for spying on your competitors. It can be used for Adwords competition research as well.
SpyFu focuses mainly on keywords; using SpyFu, you can download a report containing all of a competitors' top keywords. If you don't know who your competitors are, SpyFu will help you determine those as well.
SpyFu organizes your competitors' keywords into groups and tells you important metrics for each keyword, including average monthly search volume and ranking difficulty.
You will even get content ideas for each keyword so you can get started with creating better content and ranking ahead of your competitors right away.
You can track your competitors' rankings over time as well. Not only will you see when their rankings go up or down, but SpyFu will tell you why that happened — for example, whether it was a result of a Google algorithm update such as Panda or Penguin.
Besides keyword research, you will also get a list of your competitors' top content pages. Learn what kind of content is bringing your competitors' results in your niche so you can replicate their success.
You will also see a list of pages that are linking to your competitors, as well as which keywords those pages are ranking for. This way, you can focus on getting backlinks from similar pages yourself.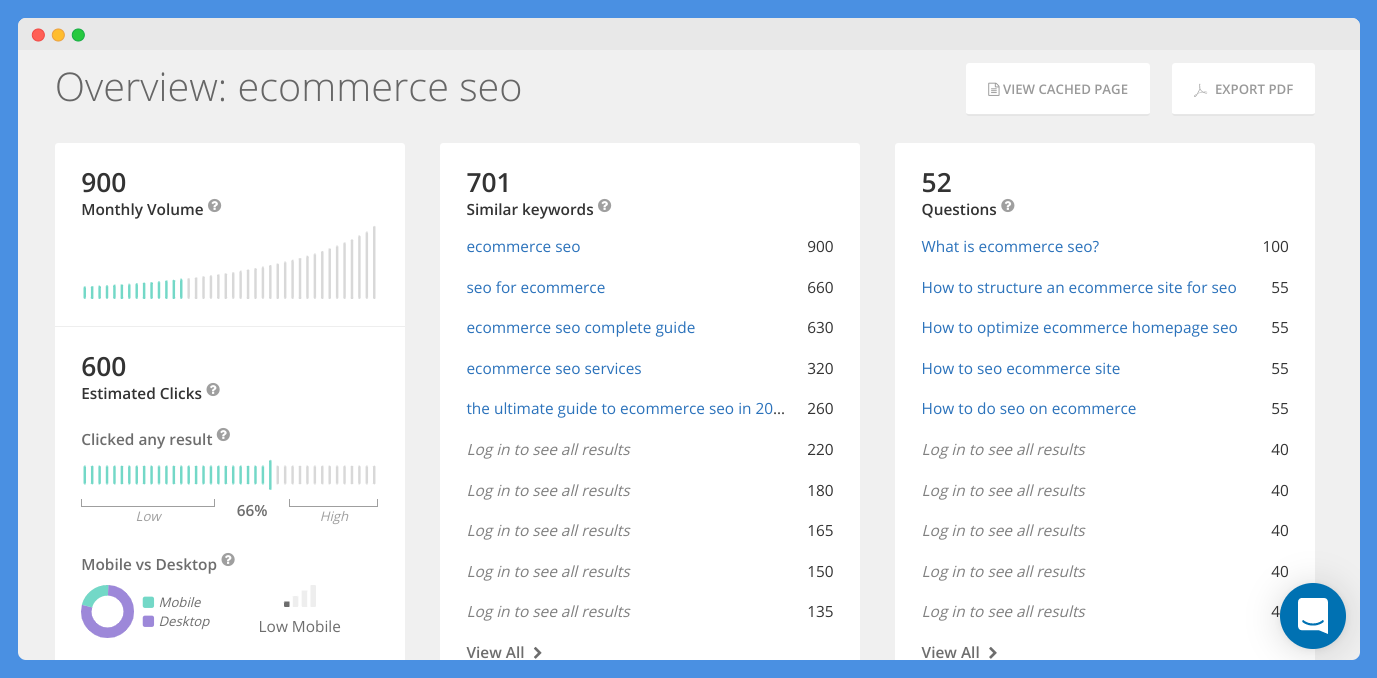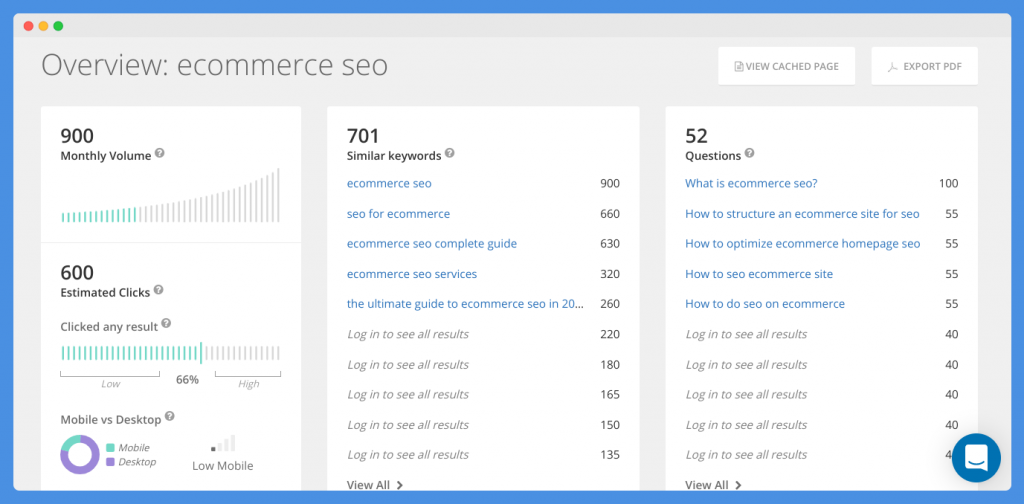 SpyFu doesn't just have competition research tools, however.
Their keyword tool helps you find profitable keywords to use on your blog.
Not only will you get a list of high-quality keywords, but you will see the ranking evolution of the top sites ranking for those keywords so you can figure out what caused them to rise or fall.
Finding sites you can get backlinks from and managing your backlink outreach in one centralized dashboard are other things you can do with SpyFu.
In addition to all that, you can track keywords over time and get in-depth SEO reports for your site or a competitor's site.
You can go to Spyfu.com today and try out their tools for free without even signing up.
Related: SpyFu Review
SpyFu - The Best SEO & PPC Tool
SpyFu reveals the marketing formula of your competitors. Search for any domain on internet, track rankings, keywords, ad variation and more. Make better marketing decisions with SpyFu.

We earn a commission if you click this link and make a purchase at no additional cost to you.
Serp Robot (formerly Serplabs.co.uk) is the best tool for tracking your rankings over time. It's quick, simple, and easy to use.
To use it, just follow these five simple steps:
Choose your region or leave it as default (Global/US)
Enter your URL
Enter your keywords
Tick the box if you want to search for a specific URL's rankings instead of your entire domain's rankings
Fill out the captcha and check your rankings!
The results will tell you the exact position you are ranking in on Google for each keyword, as well as which page is ranking for it.
All this can be done without even signing up, though you will have to sign up for an account if you want to check more than 10 keywords at once.
When you sign up, you can also schedule checks to be performed every 24 hours. This way, you can check back every day and see if your ranking positions for your target keywords have improved or dropped.
Serp Robot doesn't have standard plans. Instead, there are free bots that can check up to 25 keywords at once and premium "Serp Bots" for hire depending on your needs (when you sign up, you will get one for free for 14 days).
Serp Bots can be hired from $4.99/month or $59.88/year. Discounts are applied when hiring more than one premium bot at once.
Premium bots can check up to 300 keywords at a time.
Serp Robot doesn't do complicated SEO research, such as finding the backlinks your competitors have. Its beauty is in its simplicity.
Remember that you can use Serp Robot not only to track your own rankings but also your competitors' rankings. Just enter their URLs instead of your own to spy on them.
Check Out: The Ultimate Guide To eCommerce SEO – Part 2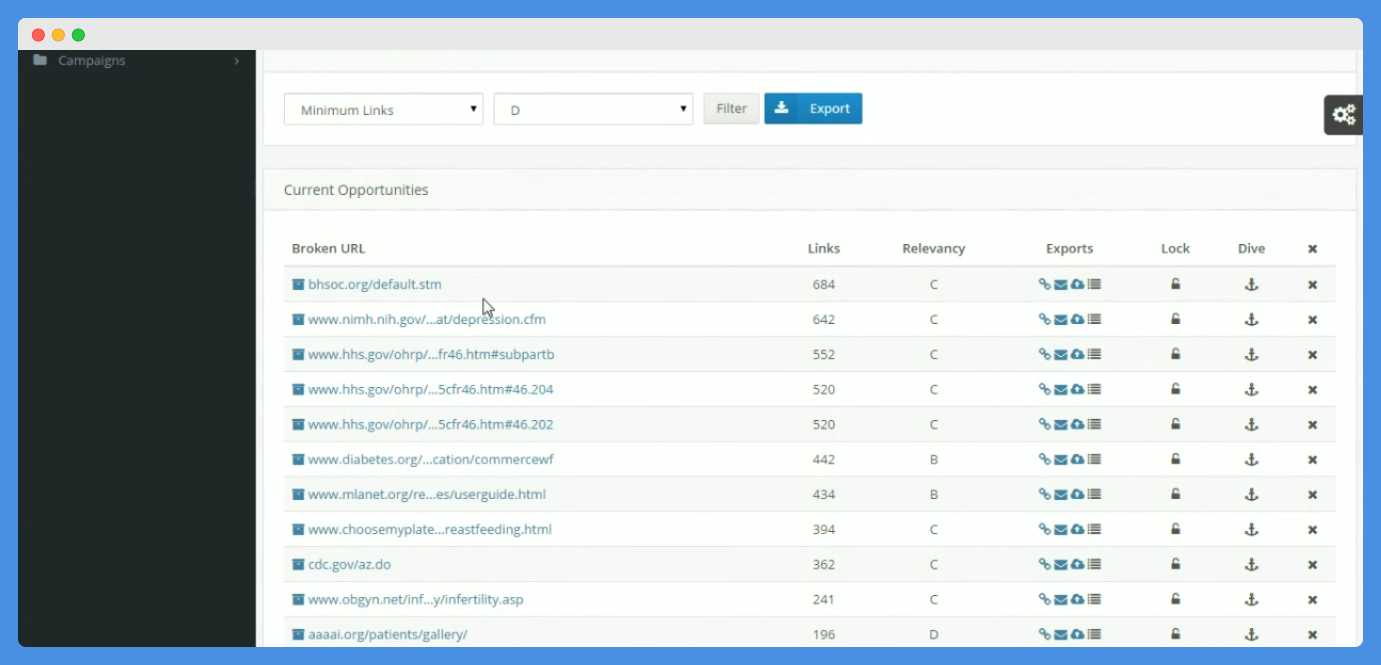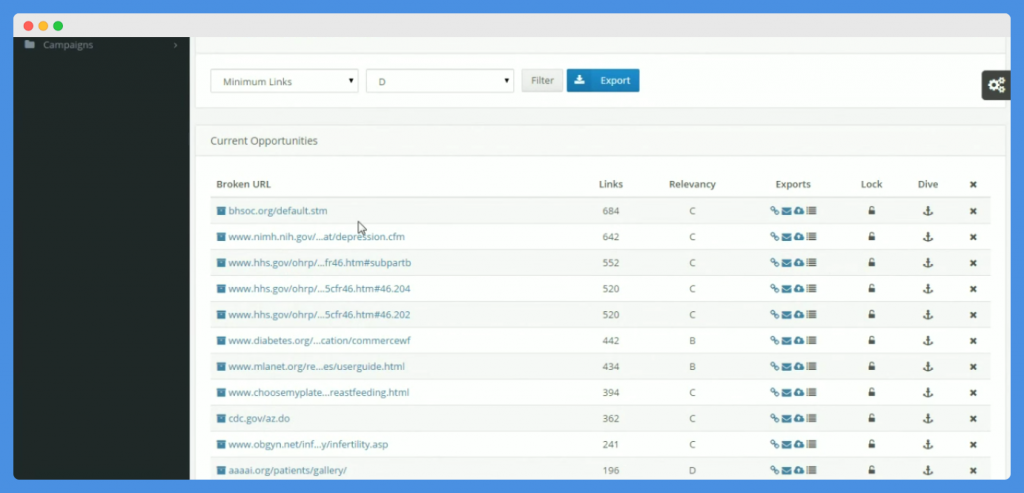 BrokenLinkBuilding is easily the best SEO tool for ecommerce, especially if you do a lot of link building.
It is a great tool you can use to get dozens of high-quality backlinks quickly. Its premise is simple:
Find pages that have dead or broken links
Discover what the pages they used to be linking to looked like
Search through your own content to find posts similar to the pages that were linked to
Contact the owner of the site with the dead link and suggest that they link to you instead
You'll be surprised at the results you can get. After all, site owners don't want dead links on their site; that hurts their SEO scores and also lowers the user experience quality.
If you approach them in a helpful manner, most will be glad to link to you as long as your page is high-quality and contains the information they are trying to link to.
It saves them time as well, as they don't have to go search for new pages to link to themselves.
Also Read: How To Create Backlinks For Your eCommerce Store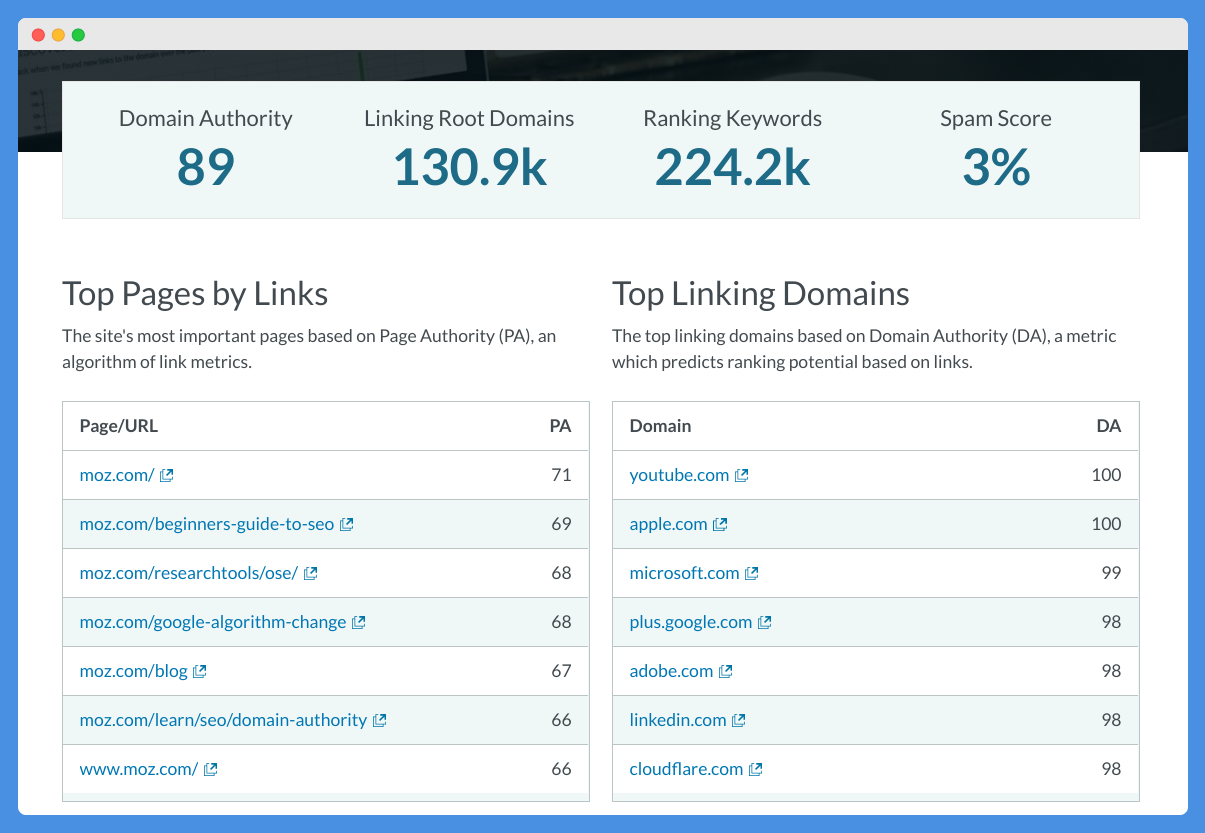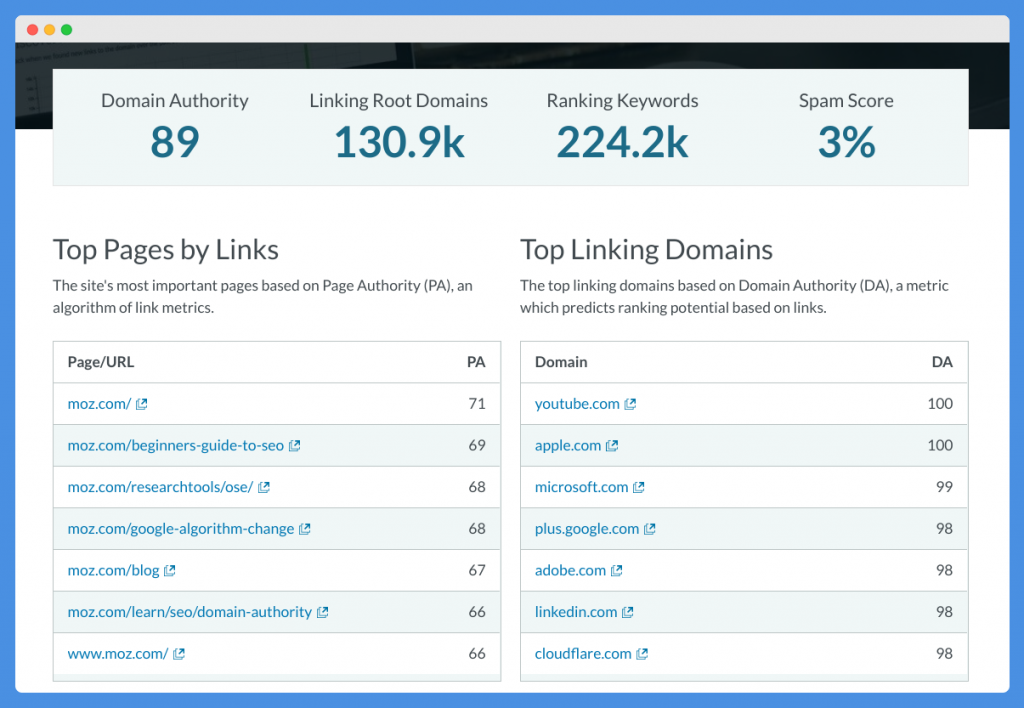 Moz ecommerce SEO helps you gain advantage over your competitors.
Moz offers a quick way to check your site's SEO performance for free. You can sign up for a premium membership if you want advanced tools.
Enter your own site or a competitor's to see its domain authority, spam score, top-ranking pages, top referring pages, top-ranking keywords, top branded keywords, top competitors, top questions, and more.
Here are some other tools available at Moz:
Keyword Explorer: Find keyword suggestions, ranking difficulty scores, CTRs, and more
Rank Tracking: Track your or your competitors' rankings for keywords over time
On-page Optimization: Page SEO audits with recommendations
Site Crawl: Crawl your site for SEO errors
Link Building: Analyze your link profile against your competitors
Explore: Moz Vs SEMrush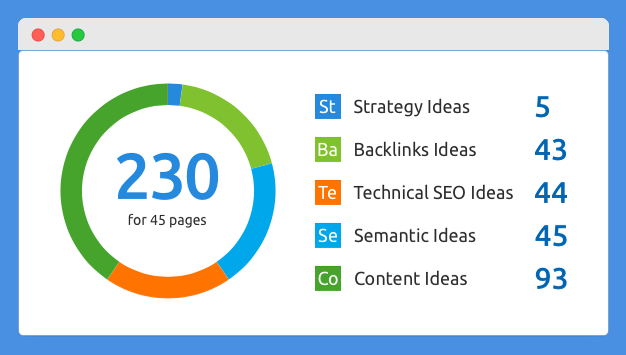 SEMRush has so many SEO tools and features it is hard to go through them all. Let's go through the top tools you might find interesting:
Competitor SEO analysis
Competitor PPC and display advertising analysis
Backlink reports
Discover new backlink opportunities
Discover harmful backlinks and remove them
Keyword research and suggestions
Traffic analysis for your or competitors' sites
Market opportunity research and exploration
Keyword difficulty reports
SEO writing assistant to optimize keyword frequency, brand mentions, readability, tone of voice, and more
Content topic research
Content analysis and performance comparisons
SEO position ranking tracking
Site audit to discover errors and SEO issues
Social media reports
Social media content manager to schedule posts, analyze social media performance, and more
Brand reputation management and tracking
PPC keyword tool
PPC ad builder
Advanced industry and market reports
SEMrush isn't free, but it does offer a free trial so you can try them out.
Check Out: SEMrush Review
Our Pick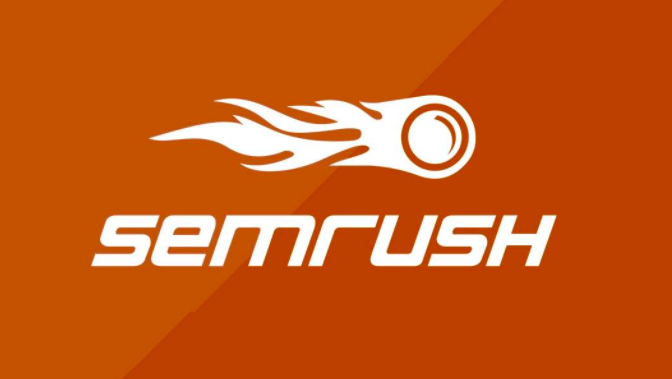 We earn a commission when you click this link and make a purchase.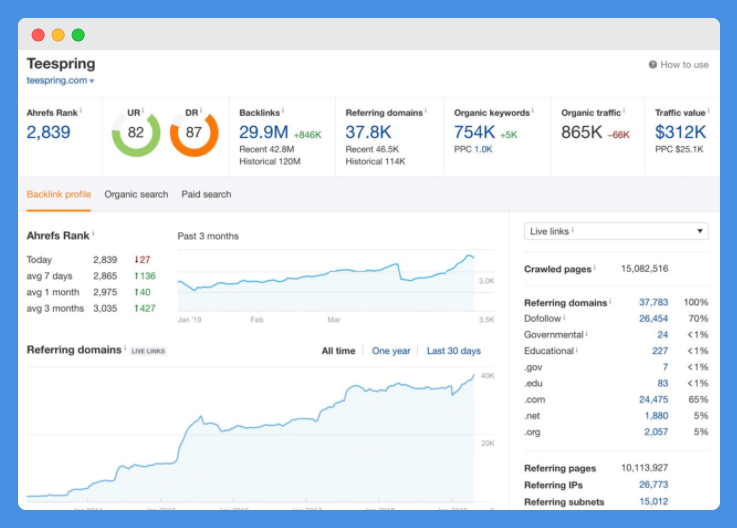 Ahrefs is another great ecommerce SEO tool that you can consider.
It is probably SEMrush's top competitor. It offers similar features and a similar pricing structure, but some people may prefer its layout and user interface over SEMrush.
Here are its top features:
Spy on your competitors and see their top backlinks, keywords, and pages
Use the Keyword Explorer to find high-quality keywords with a low difficulty score
Analyze your backlinks with Backlinks Explorer
Use the Content Research tool to see what type of content gets the most engagement
Set up brand alerts
Track your SEO rankings on desktop and mobile devices
Check Out: Best Keywords Everywhere Alternatives
Wrapping It Up
So these are some of the best SEO tools for ecommerce.
You won't need all of these; however, don't limit yourself to only one — there's no reason why you shouldn't use a few at once.
For example, after downloading Yoast or Smart SEO, you can sign up for a SEMrush subscription.
Alternatively, you can use UberSuggest as your keyword tool, Serp Robot to track your rankings, and Broken Link Builder to run your backlink campaigns.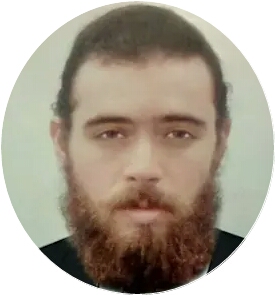 Author: Benjamin Levin
Benjamin Levin is a digital marketing professional with 4+ years of experience with inbound and outbound marketing. He helps small businesses reach their content creation, social media marketing, email marketing, and paid advertising goals. His hobbies include reading and traveling.