Going Mobile and engaging customers through it is an inescapable reality and sooner or later every merchant will have to jump onto the bandwagon if they haven't already.
Marissa Meyer aptly summed this up reality when she announced that very soon Yahoo's mobile traffic will surpass its desktop traffic. She said that the years to come belong to Mobile.
But here's the conundrum: Businesses aren't sure about apps vs websites usage. They are still to decide which mobile path they should go with.
A large enterprise having deep pockets would go ahead and aptly create both, a mobile website and a mobile app.
A medium or small merchant has to make choice in order to optimize the usage of funds.
This choice should be driven by some essential factors including target audiences, available budget, intended purpose and required features. Figure these out and you have crossed the first hurdle.
To begin with, here are a few differences between mobile apps vs websites that you would want to consider.
It makes sense to ensure you have covered all the bases especially since this is a comparison report by Adobe on app versus mobile website.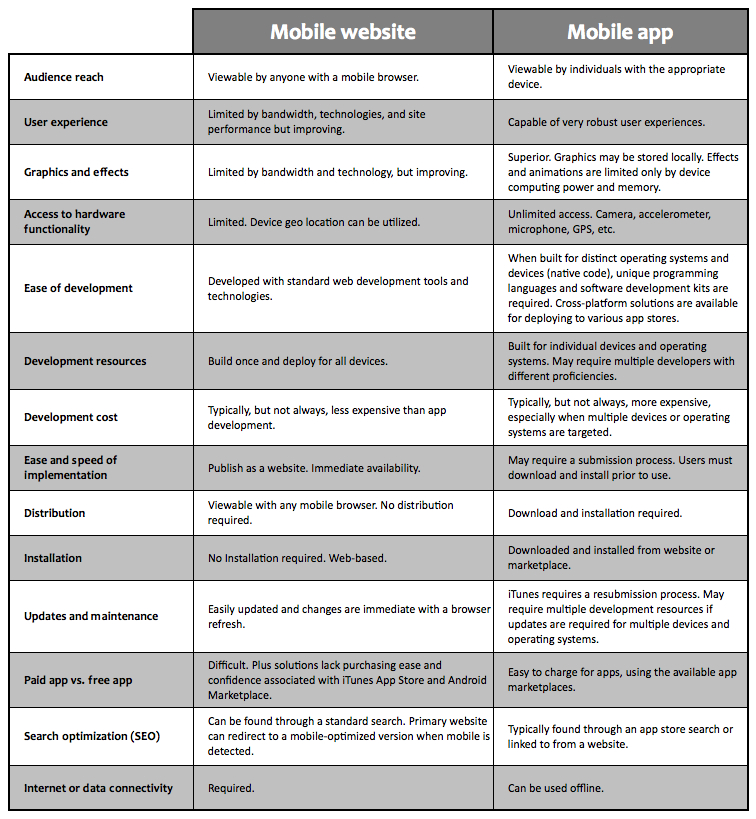 Worth Reading :
Mobile Sites
Mobile sites are of two types, a responsive website and a dedicated mobile site and retailers can choose between the two.
Mobile sites are useful since they allow universal access across devices, browsers and operating systems.
Responsive websites are adapted to the layout of different devices, are easier to implement and inexpensive but are inherently ridden with lower loading times and in the ecommerce sector where every second counts longer loading times will often result in customer logouts, higher bounce rates and lower conversions.
Dedicated mobile websites optimize the user experience in terms of content and layout specifically for handheld devices like smartphones and tablets.
They are much faster than responsive websites and thereby have reduced bounce rates and increased pageviews and conversions.  If a merchant is considering a mobile website it has to be a dedicated site.
A Forrester report pointed out that 59 percent of companies stated that creating a mobile web experience for their customers was a priority, while only 44 percent of companies reported that they were focusing on creating a mobile app for customers.
Mobile Apps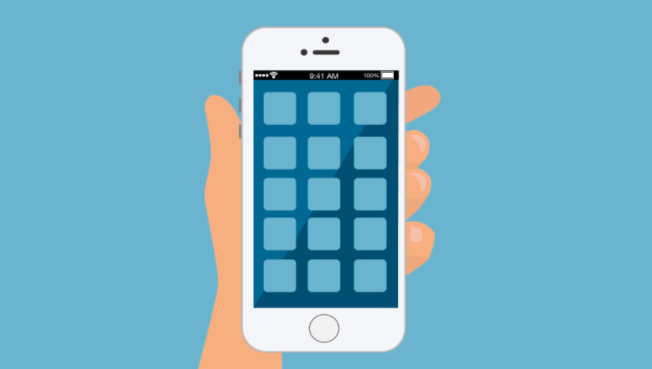 Right at the beginning I had told you that your choice should be driven by a couple factors and the first among equals is the target audience.
And here's where the story gets interesting.
Mobile users prefer apps. Apps are the go to medium of digital interaction for the majority of mobile users.
A recent Flurry's report shows that 86% users preferred mobile apps over mobile websites.
While smartphone users spend almost three times as long in mobile app sessions as they do on mobile website sessions: 12.7 minutes per average session versus 4.5 minutes per average session.
Tablet users spend four times as long in mobile app sessions as they do on mobile website sessions: 23.9 minutes per average session versus 5.8 minutes per average session.
Simply speaking, apps are today driving the majority of digital media interaction on mobile devices accounting for 7 out of 8 minutes spent on mobile devices.
The question that now begs to be answered is : Are you listening to your customers ?
With Mobile apps, retailers can take advantage of features such as location-based services, camera and push notifications to provide an end to end immersive user experience.
Take the Amazon app for example, which allows users to scan a barcode or snap a picture to find the exact product in their catalog. This functionality would not be possible on a mobile website.
Mobile apps work well even in areas with slow internet connections. The mobile app automatically synchronizes data in the background and stores it on the device, so that users can access data in the app even with an offline mode.
Also, mobile apps are a great way to collect data about your customer's behavior like locations, job roles, age, spending limits and much more.
Mobile apps build a strong relationship between your company and your customers. Users who have done business with you before are more likely to do it again and again.
So make sure to make it easy for them to get back to your store by creating a mobile app.
Final Words
So this was our quick mobile site vs mobile app comparison.
If you're an ecommerce business or do transactions on the internet, it makes sense to have a mobile app.
However, if you have a basic website that gives you an online presence and not frequented much, optimizing it for mobile will do. Basically, it depends on the nature and scope of your business.
In any case, you can't afford to ignore mobile devices.
Useful Resources :

Author: Sonali Khanna
I am a digital marketing expert at Mofluid. Love writing on ecommerce & mobile. Reading newspapers, novels and eating nuts is what keeps me busy in my free time.