Editor's note: Dropshipping is an easier way to sell online and make money. It saves you from the hassles of maintaining inventory, shipping, customer support and other things. If you are looking to create a Shopify store or already have one, you can quickly set up your dropshipping business. Learn more about Shopify dropshipping in the post below. It lists some of the best courses from the dropshipping experts themselves.
Shopify is a Canadian eCommerce platform for online stores and retail point-of-sale systems.
It's also the largest eCommerce platform in the world, with the largest gathering of online shop owners, because it's easy-to-use with little or no prior experience needed.
Most dropshipping stores on the platform offer a flexible online retailing experience as you get to sell goods without having to stock a warehouse, or keep inventory.
You can also display goods available from your supplier, wholesaler, or manufacturer at your price, and when a customer places an order, it's fulfilled directly to him or her by the wholesaler or manufacturer.
All you do is pay the wholesale price to the supplier, so you need not own a warehouse, package and ship customers' orders, keep inventory, or handle shipments and returns.
In short, you're like a middle-man, but without the hassles.
To be successful at Shopify dropshipping, there's a lot you need to learn before getting started.
The good news is that you can take a Shopify dropshipping course and get the tools and information you need to break through various dropshipping drawbacks and complexities.
However, the challenge is in finding the best dropshipping course. Keeping the same in mind, we've rounded up 10 of the best Shopify dropshipping courses that'll help you maximize on the benefits of owning a dropshipping store, while beating the major drawbacks to a successful dropshipping business.
Why You Should Take A Shopify Dropshipping Course
Whether you're a beginner or seasoned veteran, taking a course on Shopify dropshipping can be enriching, regardless of your background.
There's a course for every level of learning. If you're a total beginner, taking a dropshipping course will equip and empower you with knowledge that you'll need to be able to:
Increase your customer base
Increase sales volumes and cash flow
Reduce stress
Save more time
Be flexible
Sell a wide range of products to different customers
Leverage on different wholesalers and expand into new markets across the world
If you're a seasoned veteran or have some experience running online businesses, taking a Shopify dropshipping course will still prove valuable, especially if you're looking for new strategies or tactics.
It can take your online store to a higher level as you get to test new products quickly without holding any inventory and gain valuable insights about your buyers.
Check Out: Best Dropshipping Companies & Sites
Best Shopify Dropshipping Courses
Without further ado, let's help you finding the best Shopify dropshipping course.
This course teaches about starting and operating a Shopify dropshipping business from scratch.
The course is taught by Adam Reed, a six-figure Shopify dropshipping entrepreneur with seven years of experience as an internet entrepreneur.
Reed started on eBay with £0 and made more than £8000 in 8 weeks through dropshipping.
On the Shopify platform, he made more than a million dollars within the first three months of launching a new website on Shopify.
In this Shopify dropshipping course, Reed teaches how to:
Create a professional Shopify store
Run a successful Shopify dropshipping business from the comfort of your home
Save more time running a dropshipping business remotely
Link your social media account to your Shopify website
Use Shopify SEO to improve search engine rankings
Connect to wholesalers or manufacturers
Integrate your Shopify with apps to increase customer traffic and boost sales
How to place target adverts on social media platforms
The course features 9.5 hours of video, seven articles, downloadable resources, and a certificate of completion.
It's also compatible with TVs and mobile devices so you can watch it on the go.
Some of the exciting topics included in this course include:
How to start Shopify with a minimal startup cost
Selecting your niche, product, and theme research using modern internet tools
Accessing Shopify's 14-day free trial dropshipping
Registering and linking your domain name to Shopify
Understanding Shopify settings
Basic Shopify SEO tips
Setting up collections and product pages, and more
Pricing: The course fee is $19.99, and a coupon is provided.
Also Read: Best Shopify Apps For Your Dropshipping Store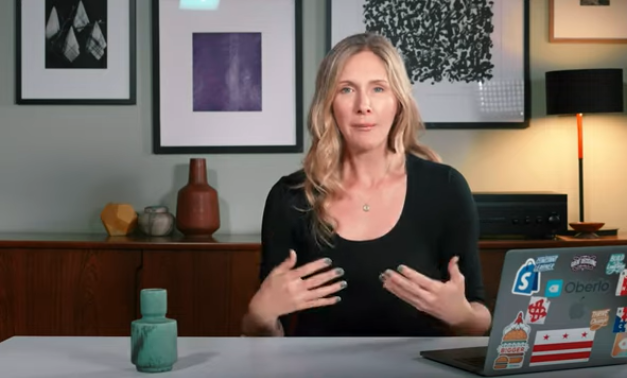 Oberlo 101 is a course that takes you through the rudiments of starting a dropshipping store to making your first sales on Shopify.
Several six-figure dropshipping agents designed this course, so it's tailored to make you become a six-figure Shopify dropshipping agent too.
In this course, you'll learn how to use Oberlo to get an edge over your competitors using great tips and tricks from seasoned dropshipping agents.
The five course instructors: Harry Coleman, Scott Hilse, Yuliya & Mike, Chris Wane, and Paul Lee, are available to take you through 8 hours of video, teaching skills on how to:
Find and reach your target audience
Build your own best selling brands
Use Facebook adverts for campaigns
Choose dropshipping products
Find highly profitable dropshipping products, etc.
Integrate Oberlo with Shopify
Create a website and link it to Shopify
Customize your shipping and payment settings
You'll also get access to free material including dropshipping budget spreadsheets, monthly live dropshipping questions and answers, branding color charts, business name generators, store policy templates, and other content.
Oberlo 101 is arguably the best shopify dropshipping course in the market.
Pricing: The course fee is $49.90, and offers a coupon, plus 24/7 customer support for troubleshooting and other queries.
You can pay via PayPal or through major credit card services, and enjoy lifetime access to the course materials any time and from any location.
Also Read: Oberlo Review : Starting Dropshipping With Shopify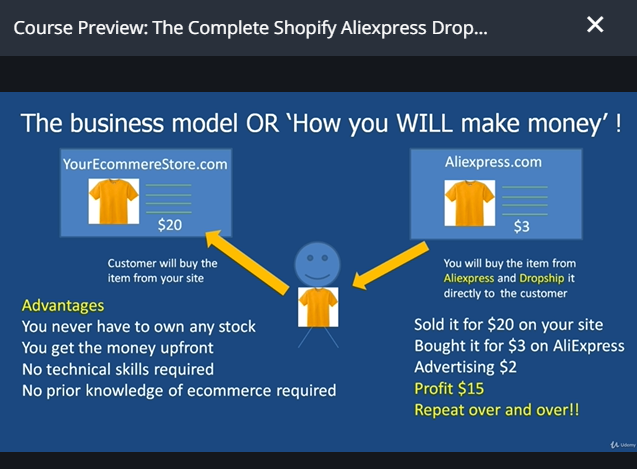 The Complete Shopify AliExpress Dropship Course is designed to equip you with all the necessary skills you need to build a profitable dropshipping business.
If you already own a dropshipping store, but you're not satisfied with the income from it, this course is one of the best dropshipping courses for you.
It'll expose you to the tips and tricks employed by Tim Sharp and other notable eCommerce entrepreneurs to earn a six-digit income.
Sharp is a notable and successful internet entrepreneur since 2004, who has gathered a wealth of experience in eCommerce businesses, WordPress,
Affiliate Marketing, and Web & Database Development.
You will also learn how to transit from a regular 9-5 workday to a Shopify profitable dropship owner, plus the following:
Everything you need to set up a Shopify dropshipping course
How to add products to your dropshipping store from AliExpress
How to use the Oberlo plugin
How to channel traffic to your store
Understanding re-targeting
What to watch out for in selecting profitable products
How to get and retain your customers using popular social media platforms
How to build, host, and link your website to Shopify
The course features a six-hour video with six articles, lifetime access to materials and content, plus downloadable resources.
It's also compatible with mobile devices and TVs.
Pricing: For a course fee of $19.99, you get access to the course materials and content, but if you feel it isn't for you, a 30-day money-back guarantee is available.
Also Read: Best Shopify Dropshipping Store Examples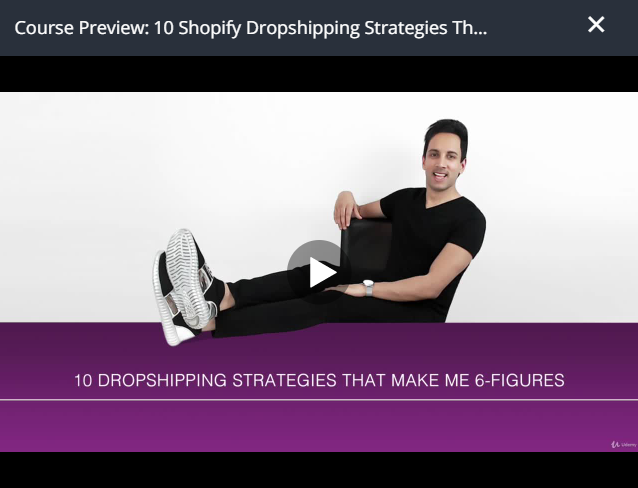 This is another Shopify course on dropshipping that walks you through time-proven strategies to get customers in thousands and also earn hundreds of thousands of dollars yearly.
To participate, you need to have a Shopify account, Oberlo account, AliExpress account, and basic knowledge of dropshipping.
The course author is Nik Swami, an online entrepreneur earning over $45,000 monthly from Shopify using Oberlo and AliExpress.
He shares some of his best strategies when you join the course, to equip you to become a six-figure dropshipping entrepreneur on Shopify too.
Some of these strategies include:
Choosing AliExpress products with the most significant market potentials
Getting the best supplier from AliExpress
Using the right images for your dropshipping store
Maximizing pricing and psychology, plus more
The course is packed with two hours of video on ten effective strategies to earn six-digit incomes from dropshipping, three downloadable resources, and lifetime access to materials and resources.
It's also compatible with mobile devices and TVs.
A certificate of completion is issued at the end of the course.
By joining the course, you'll get direct access to Swami via email or Instagram.
He'll also introduce and teach you concepts on Shopify dropshipping such as:
Ten effective strategies of getting customers in droves worldwide
How to get the best suppliers
How to pay for orders using AliPocket
How to optimize orders and shipping notification emails
How to determine the best countries to ship to
How to learn the best shipping methods
How to make a double cashback
Pricing: The course fee: $19.99.
Also Read: Best Shopify Dropshipping Apps For Your Ecommerce Store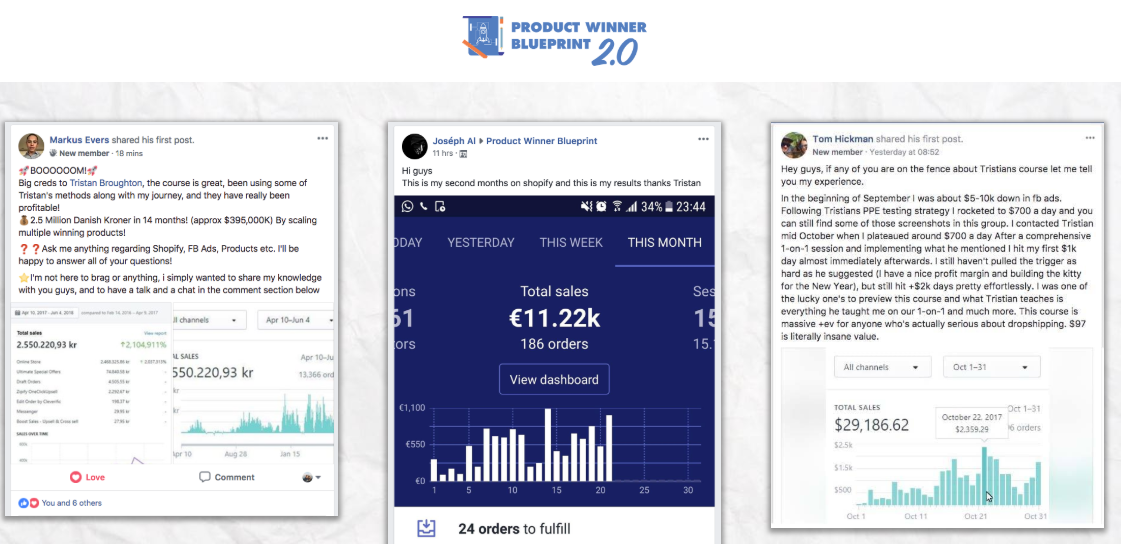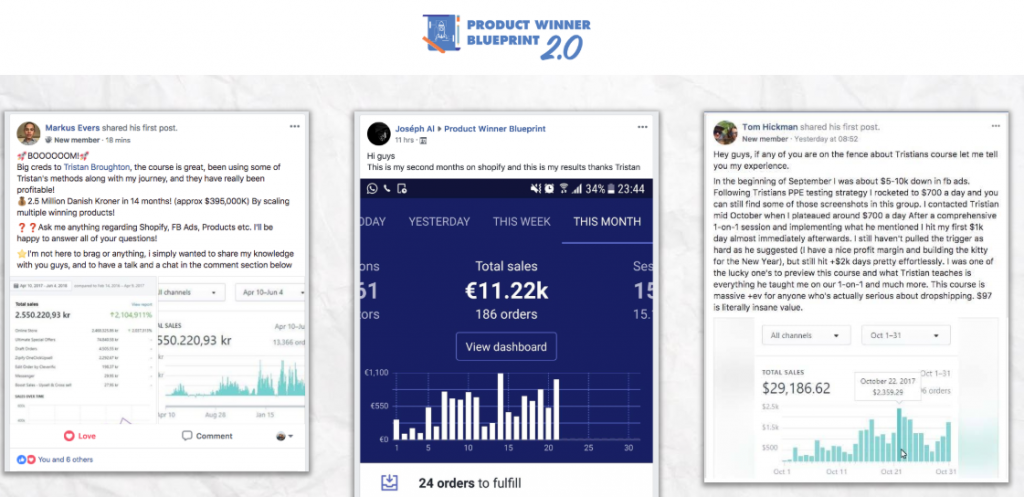 The Product Winner Blueprint is the next on our list of best dropshipping courses.
The Product Winner Blueprint course will take you through the steps of finding high-profit products for your Shopify dropshipping store.
It models the formula used by Tristan Broughton to earn a 7-figure income from Shopify dropshipping.
Tristan has several testimonies from the success of several students currently earning massive incomes from dropshipping all around the world.
Broughton teaches you how to find highly-profitable and market-appealing products, make more sales from your dropshipping store, convert your Facebook Pixel to a money-spinning machine, and scale a product using Facebook Data Points.
You'll also learn how to use the scaling strategies to earn up to $10,000 daily from scaling products.
Some of the course materials available include seven training modules, over 50 videos on setting up and running a dropshipping store, a module on doubling your average store income, and lifetime access to updates, courses, and video materials.
The course also gives you access to:
Materials that focus on setting up a Shopify dropshipping store
Materials on product research methods you may not find in any other place
Facebook Pixel and how to supercharge your pixel
AOV scaling strategies
Materials on how to generate income using email marketing
Materials on how to save more time by automating your business
Direct access to Tristan and other eCommerce mentors
Pricing: The course fee is $297, and offers a 100 percent money-back guarantee if you're not satisfied.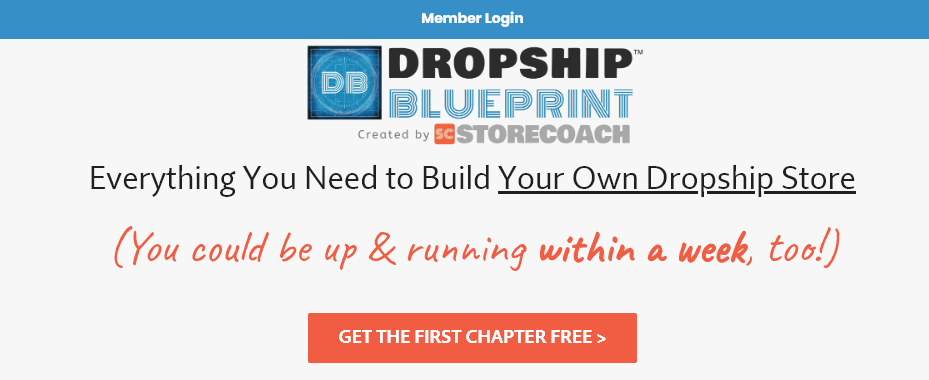 The Dropship Blueprint Shopify course will equip you with the A-Z of all you need to know about dropshipping to start a successful Shopify dropshipping store today.
The course is designed by SmartCoach, an online eCommerce platform for creating, buying, and selling online stores.
The platform has a track record of over 15 years in eCommerce with over 150 online stores to boot, among other achievements, including appearances on Fox Business News, The New York Times, Flippa, and others.
They've also sold several online stores at a six-figure rate, and boast testimonies of hundreds of students they've coached, who are now making fat paychecks running dropshipping stores across the world.
With this course, you'll get 13 videos covering 13 lessons, access to a Private Facebook Group, and a Blueprint for first-timers starting dropshipping. You'll also learn:
Four significant factors to consider before choosing a niche that you can earn more from
Selecting a store model – the pros and cons of each type of store model
Sourcing for products – setting up a functional reseller account linked to suppliers
Pre-building tasks – getting the right domain name and other tasks to fulfill
Setting up your website connected to Shopify
The best marketing strategies
Generating paid traffic using online tools like PPC SEO
The ins and outs of store operations
Selling your store and much more.
Pricing: The course fee is a one-time payment of $397 or a monthly payment of $33, with the first lesson offered for free.
Check Out: Modalyst Vs Oberlo – Best Dropshipping App


The Ninja Masterclass course is offered by Kevin David, a seven-figure internet entrepreneur with more than a hundred thousand successful entrepreneurs as followers.
David became a 7-figure entrepreneur using Amazon FBA, Shopify, and Facebook Ads, and is currently teaching thousands of followers to start earning the same way he is earning from dropshipping.
He put together the Ninja Masterclass course for beginners and experts alike, hoping to scale up their income from Shopify dropshipping.
Signing up for this course gets you eight modules with more than 65 video tutorials and PDF notes, a lifetime access to course content and other resources, and access to a private Facebook group to resolve students' issues.
You're going to learn several aspects of dropshipping including:
Three bonuses, which include content on the most profitable niches and how to use Clickfunnels to scale-up your Shopify dropshipping
How to find trustworthy, highly reliable, high quality, and fastest suppliers to dropship products across the world in less time
How to make decisions, partner with suppliers and affiliate marketers to scale-up your dropshipping store to earn like the masters
You are learning about the strategies and secrets of succeeding at a dropshipping business from scratch up. You will learn about everything you need to know from the standard settings to apps you will need to create a top-selling dropshipping store.
Using Facebook to sell products to teeming customers spread across the world ready to buy your products
Using email marketing and Facebook ads to boost your sales, increase your average cart size, and recover lost sales
Selling your Shopify dropshipping store for a considerable profit.
Pricing: The course fee is $997, and you can pay via PayPal or acceptable credit card services.
Also Read: Best T-shirt Dropshipping Companies
The eCom Elites course offers a comprehensive tutorial on starting a dropshipping business.
It's perhaps the best dropshipping course owing to its low-budget, but complete dropshipping training.
The course offers a collection of great testimonies of students making more than $80,000 monthly and other amazing testimonials.
It focuses more on turning you to a successful dropshipping entrepreneur and a mentor to people struggling to quit the 9-5 lifestyle.
Once you join, you'll learn how to access all the tools you need to build a dropshipping business and also get access to mentorship by great minds earning seven-figure incomes from dropshipping businesses worldwide.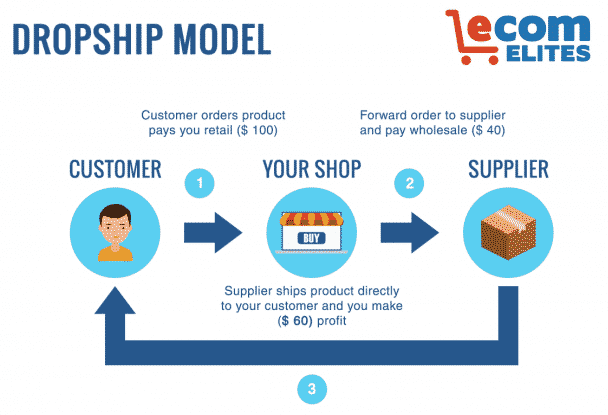 It The course comes in two packages: Standard and Ultimate. Both kits offer the following essential content:
A comprehensive store (Shopify) setup training
Proven product research training
Facebook and Instagram as marketing tools and traffic source
Setting up email marketing to target customers all across the world
Training on Google SEO traffic training
Using ChatBot Academy to triple your sales
Access to videos, including Q&As sessions weekly.
Modules containing videos on Shopify dropshipping secrets
Access to a private forum
Lifetime access to materials and resources
The Ultimate package offers additional content such as a complete guide on Funnel Academy, comprehensive guide on Google Shopping Ads Academy, and full seven-figure funnel.
It also offers two books showing the top selling six-figure products and top-selling niches of all times.
Pricing: The Standard package costs $197 while the Ultimate package costs $297.
Also Read: Best Dropshipping Products To Sell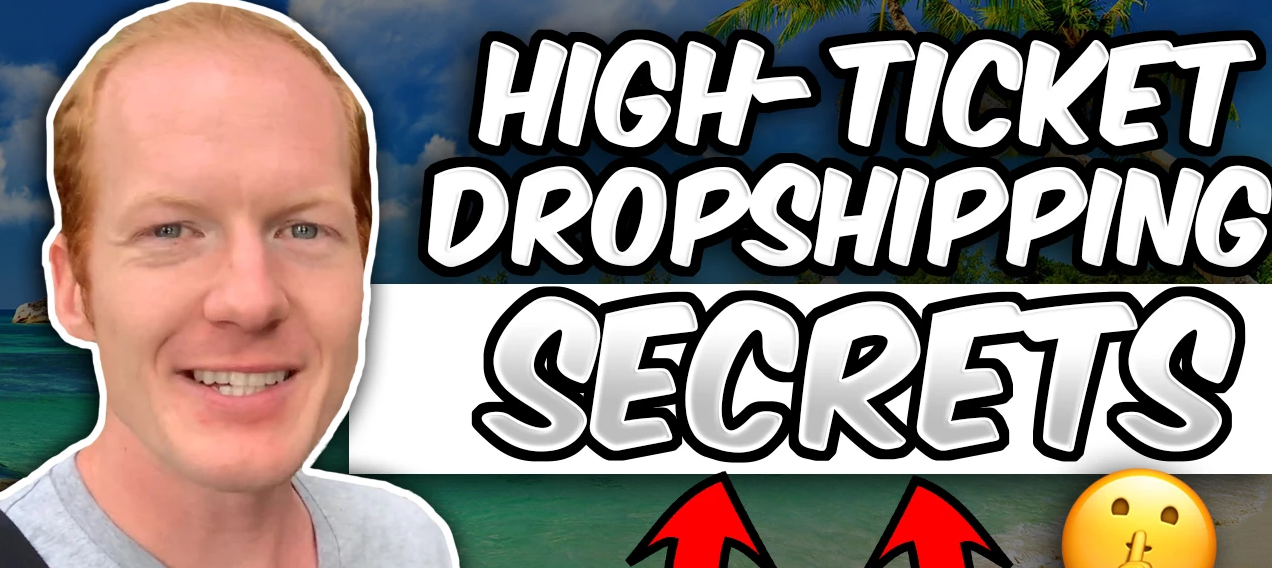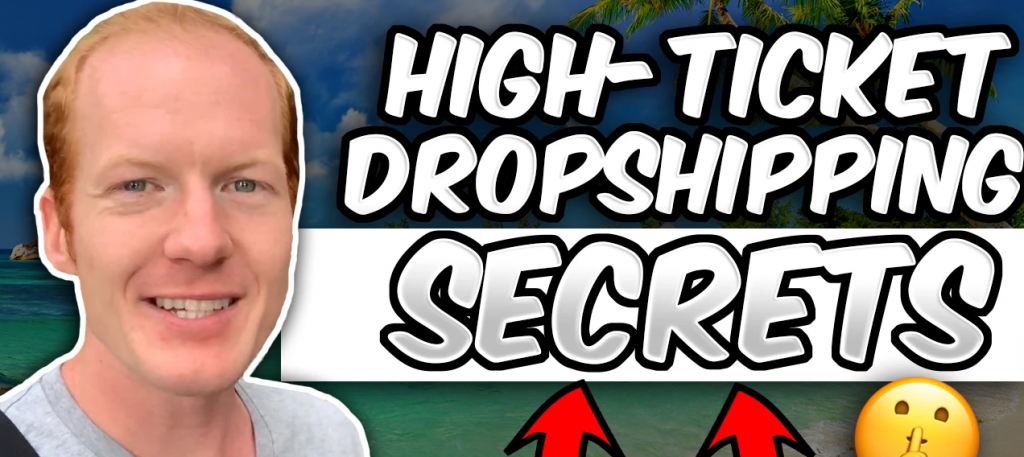 It would be unfair to leave out Paradise Academy when talking about top dropshipping courses.
It's a dropshipping course that prepares you for starting a dropshipping store on Shopify, by setting up and growing your dropshipping store to yield the desired profit.
Here, you'll be taken through dropshipping rudiments using diverse arrays of modules and video lessons, all drawn up from real-life practical dropshipping experiences.
Trevor Fenner, the instructor is a seven-digit internet entrepreneur credited with several dropshipping stores, other eCommerce businesses, and a blog where he shares a wide range of tips and tricks.
Fenner puts in his ten years of experience in designing the dropshipping course as a guide for entrepreneurs wanting to earn a living from dropshipping.
He also offers free and discounted training on several eCommerce courses.
This course has 27 modules and 220 videos on dropshipping, plus a lifetime access to contents and resources once you sign up for it.
The modules covered by eCommerce Paradise Academy include:
Getting started on dropshipping
Identifying and selecting a profitable niche
High ticket product research
Business structure and formation
Setting up your Shopify store
Wooing high profile suppliers
Apps integration for optimized dropshipping profit
Using the social media platform for marketing campaigns
The power of email in marketing strategies and campaigns
Setting up paid ads on popular social media platforms like Facebook and Instagram
Pricing: The course fee is $997, but a money-back guarantee is available in case you're not satisfied with it.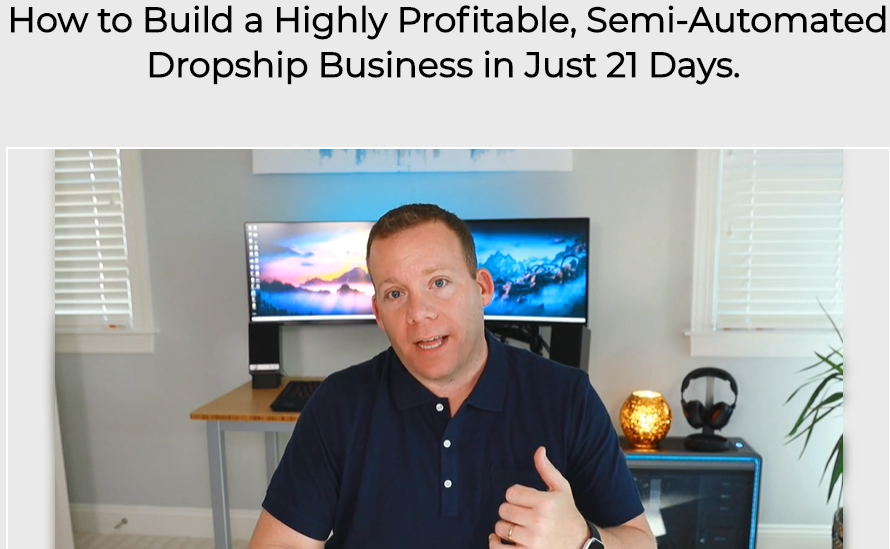 Drop Ship Lifestyle 7.0 makes to our list of top dropshipping courses, primarily because it focuses on optimizing the dropshipping business for a more significant profit.
The course is put together by Anton Kraly, the founder and CEO of Drop Ship Lifestyle, a coaching program for eCommerce entrepreneurs, who made millions of dollars from Shopify dropshipping and other eCommerce businesses.
In this course, he shares with you the secrets of hitting a 6-digit figure from Shopify's dropshipping store.
The course covers 81 lessons with over 20 hours of video, eCommerce themes and apps, plus you get access to a Drop Ship Lifestyle membership.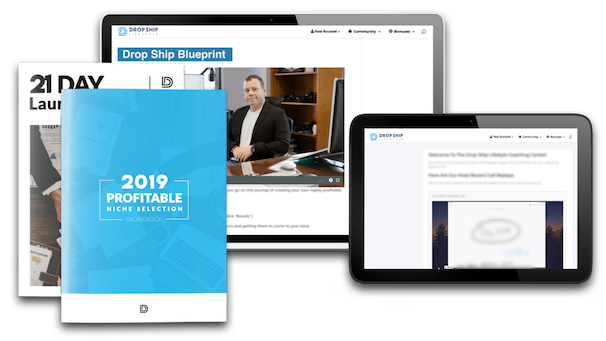 You'll also learn the following:
A new module on laying the foundation for a Drop Ship lifestyle.
This module covers the foundation of eCommerce, basics of online business, and Drop Ship Lifestyle code of ethics, plus more
Niche selection that covers profitable and non-profitable niches, passion vs. profit, and product characteristics
Market research module covering strategies for dealing with competitors and getting the best of suppliers
Supplier module that covers researching suppliers for Shopify dropshipping, profitable vs. non-profitable stores, supplier relationship, among other topics
Outsourcing and automation covering things like automation toolkit, Google sheets automation, custom order automation, and more
Pricing: The course fees are as follows: The Basic package costs $997, Premium package costs $1,494, and the Done-for-you package costs $2,997.
Also Read: Best Dropshipping Niches
Conclusion
So here we come to the conclusion of top 10 dropshipping courses. In our opinion, these are the best Shopify courses 2021 to consider.
Taking a Shopify dropshipping course is essential for you as you're a beginner in the dropshipping business or a seasoned dropshipping agent interested in scaling up your profit.
As a beginner, the dropshipping courses will empower you with the skills you need to set up a Shopify dropshipping store, decide the best products to sell, and use the social media platform as effective marketing tools.
Also, with Shopify's dropshipping courses, you learn new and practical strategies to take your dropshipping to greater heights.
If you're still wondering whether or not to take a course on Shopify dropshipping, our list of the ten best courses and trainings will give you all the information you need to decide.
Keep in mind the amount of content, price, extra resources available, plus support when picking your first course or training.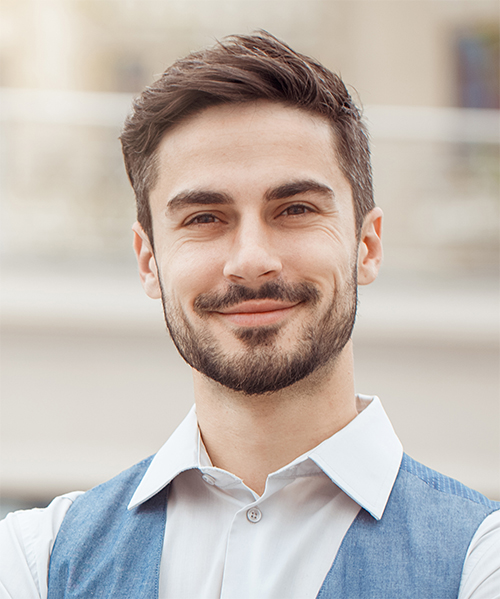 Author: Scott Macarthur
Scott L. Macarthur is a marketing consultant and an online author. He is mostly engaged in providing his expertise to startups and SMBs. He is also an author on TheNextWeb.