Ecommerce sales are expected to reach $4.5 trillion in sales by 2021. More and more retailers are moving towards online sales, and new ecommerce platforms are being created to fit their needs.
Today, we'll take a look at two ecommerce platforms and compare them to each other.
One, Shopify, is one of the main players in the industry. The other, Smoolis, is a smaller player but offers a number of unique features and benefits.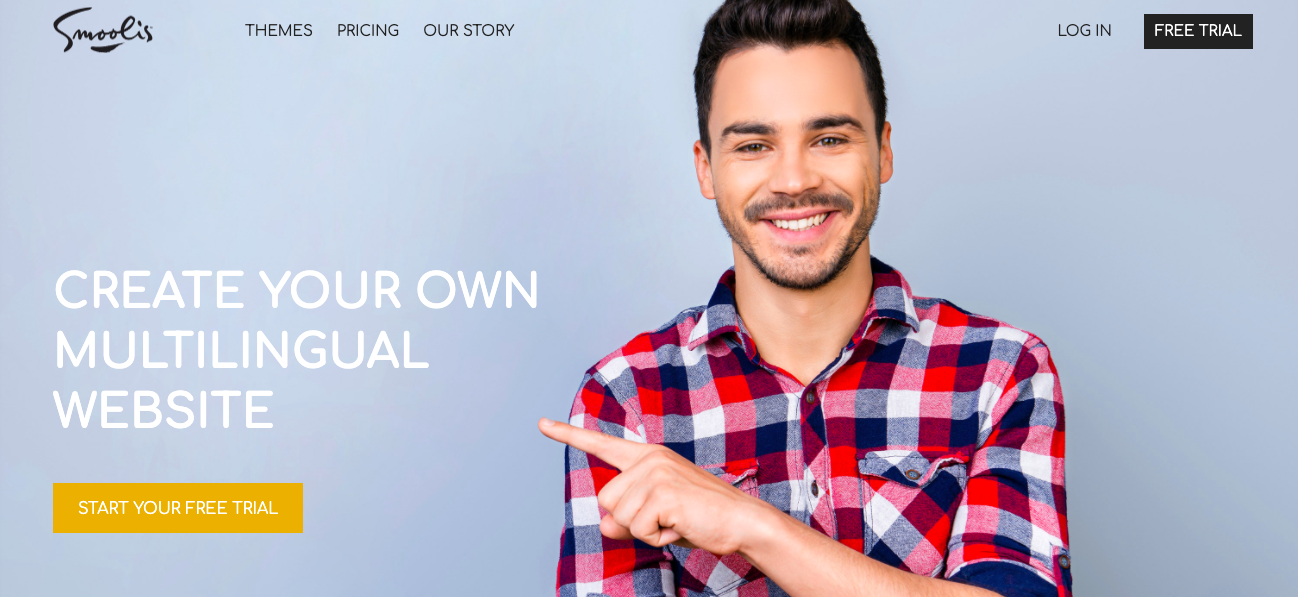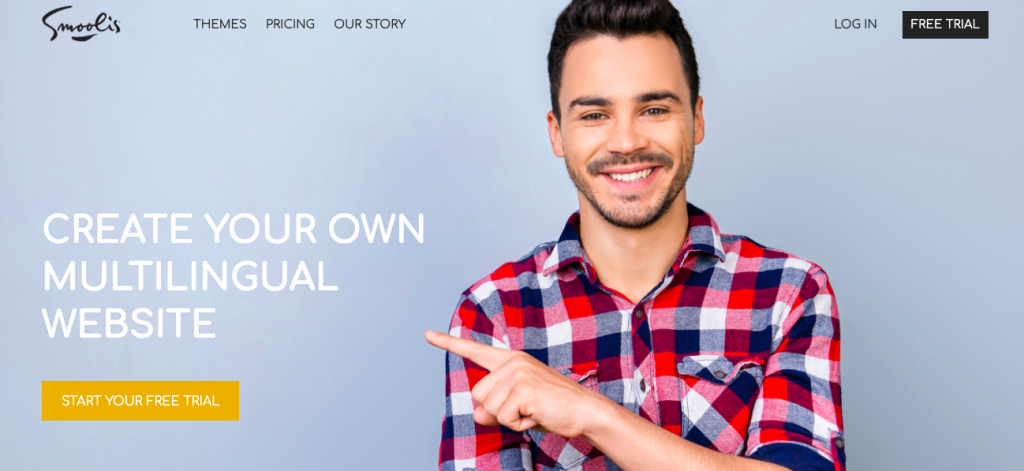 Smoolis' main selling point is their multilingual and multi-currency feature.
Let's go through the top benefits of Smoolis.
Smoolis Multilingual Support
The founders of Smoolis originally set out to find a solution that would allow them to present their site in multiple languages.
Ultimately, after experiencing difficulty in finding a satisfactory solution, they decided to create one themselves.
When using Smoolis, everything can be translated automatically into any language that you choose – this includes the storefront, product pages, shopping carts, checkout pages, etc.
There are a total of 58 languages supported by Smoolis (though, as we will see, you are limited in how many of those languages you can support on your site at the same time).
Simply choose or delete languages according to your needs.
You will get a different store URL for each language. When visiting that URL, all pages will be automatically translated into the other language.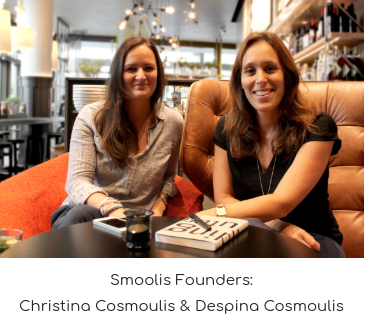 Smoolis Multi-Currency Support
Another main benefit of Smoolis is that they support multiple currencies at once. Again, choose which currencies you want to be supported, based on the geographical locations of your customer base.
Currency exchange rates are updated every hour, so you don't have to worry about losing money due to outdated currency rates. Letting your customers pay in their home currency will make it easier for them to make purchases.
Of course, a conversion will have to take somewhere. If it is not happening on the customer's end, it will happen on your end if you are receiving the money in your home currency.
You will also have to make sure that your payment gateway supports the currencies you are supporting on your site.
Related : Why Ecommerce Businesses Should Embrace Blockchain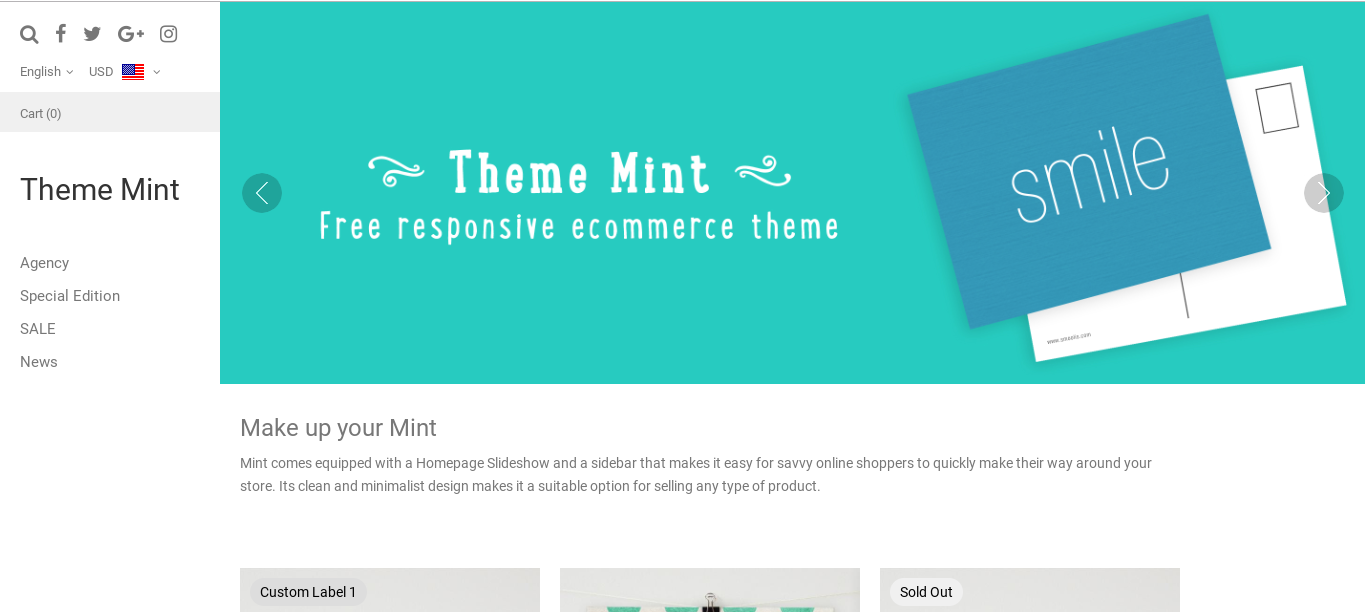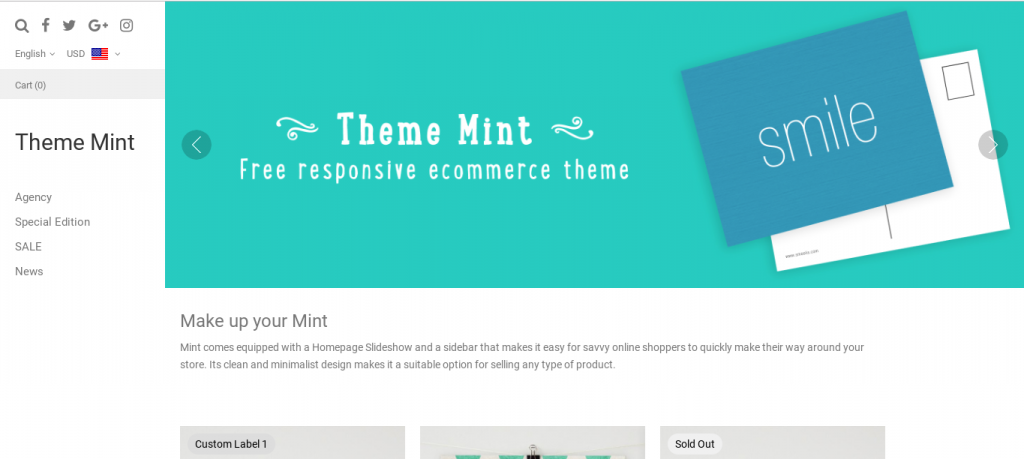 Smoolis Themes
One of the drawbacks of Smoolis is that it has few themes to choose from. You are going to be rather limited in terms of the design of your store compared to Shopify.
There are a few free themes that are beautifully designed but are still rather basic. The fact that there are only a few themes available means that it may be harder to stand out.
You can customize your theme by changing the fonts and colors. However, another drawback of Smoolis is that you have a lot less flexibility in terms of customizing your online store and its design compared to Shopify.
Smoolis Third-Party App Support
Smoolis supports a few third-party apps to help you customize your site.
Mailchimp (for creating popup signup forms to collect email leads)
YotPo reviews
Zendesk chat widget (to increase engagement)
Hello Bar (to create announcements or collect emails)
Sumo (to collect emails, add sharing buttons, and use the other Sumo tools)
It's worth mentioning that the third-party apps won't support the multilingual capabilities that Smoolis is known for.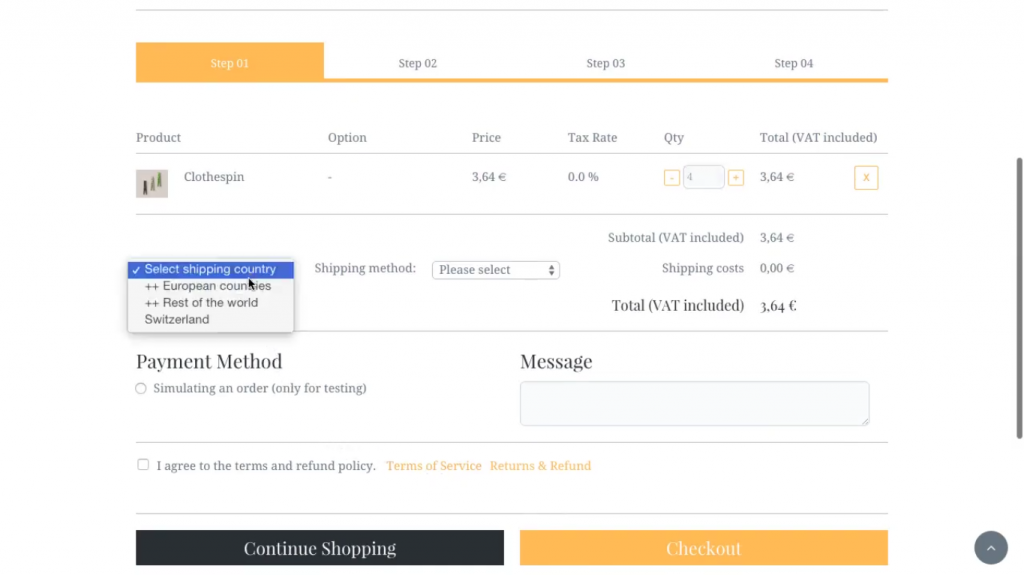 Smoolis Payment Methods
Smoolis supports five different payment methods:
Credit cards
Paypal
Bank deposit
Invoice on account
Cash on delivery
Other Features
There are a bunch of other useful features that Smoolis offers that are worth mentioning. Here are some of them.
Free SSL certificates. This applies to custom domain names as well, not only stores on a Smoolis sub-domain.
No transaction or listing fees.
Host your store on a custom domain.
Track your ecommerce sales, such as the top products, sales trends, and so on.
Use discount codes to boost sales and promote products.
Embed videos from Youtube or Vimeo.
Embed maps from Google Maps. This is useful for stores with physical locations.
Track your inventory.
Change a product's status to "Sold Out" automatically if you run out of stock.
Send notification emails to customers automatically to keep them updated on their purchase history.
Use the shipping simulator to figure out how much the shipping cost for a product will be based on its weight and destination. Set prices accordingly.
An order management interface.
Set your website to maintenance mode.
Let customers search for their favorite products using the search bar on your site.
Fully managed web hosting with unlimited bandwidth and storage.
Smoolis Support
Smoolis has a help center with a library of support pages and commonly asked questions. If you need any help, you can use the contact form on their website, which supports English, German, and Greek.
Smoolis Pricing
One of the main benefits of Smoolis is that it is incredibly affordable. First of all, they charge no listing or transaction fees.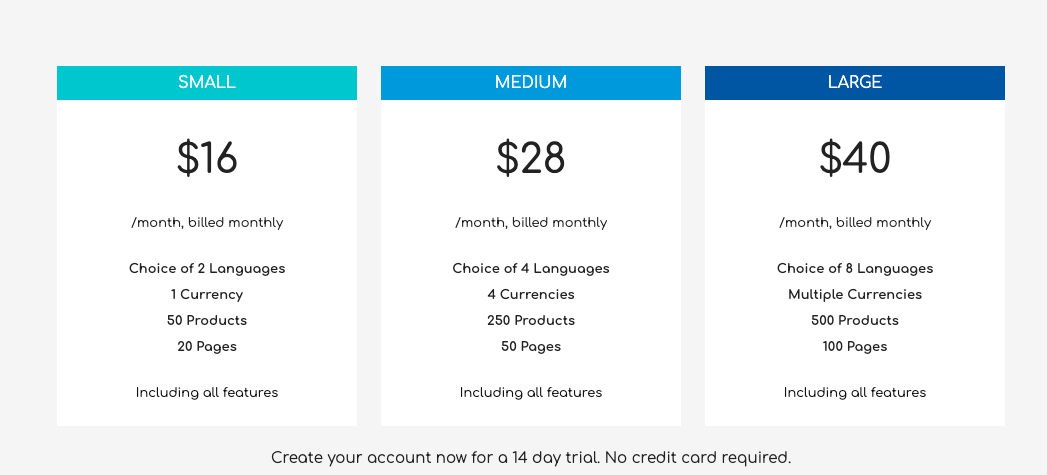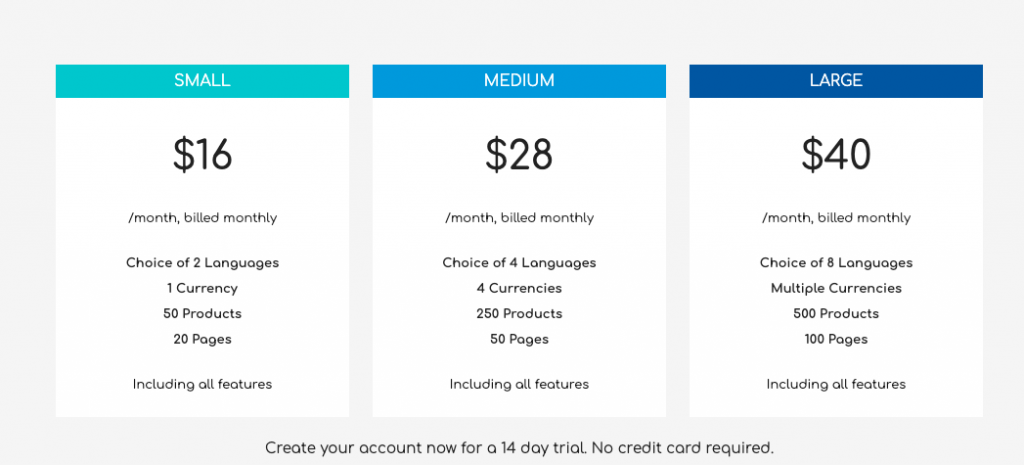 Second of all, their plans are not expensive. There are three available plans.
Here is the pricing structure:
Small: All features, two languages, one currency, 50 products, 20 pages. $16/month billed monthly.
Medium: All features, four languages, four currencies, 250 products, 50 pages. $28/month billed monthly.
Large: All features, eight languages, unlimited currencies, 500 products, 100 pages. $40/month billed monthly.
There is also a 14-day free trial.
Smoolis is relatively affordable. It allows you to easily support different languages and currencies.
However, it is limited in terms of design, customization, and third-party apps. Although it supports many languages and currencies, you will still be limited in that arena based on your plan.

Shopify is one of the most well-known ecommerce platforms. According to SimilarTech, there are currently over 185,000 websites using Shopify.
Getting started with Shopify is pretty easy. All you have to do is create a free trial account and you will be ready to choose a theme and add products.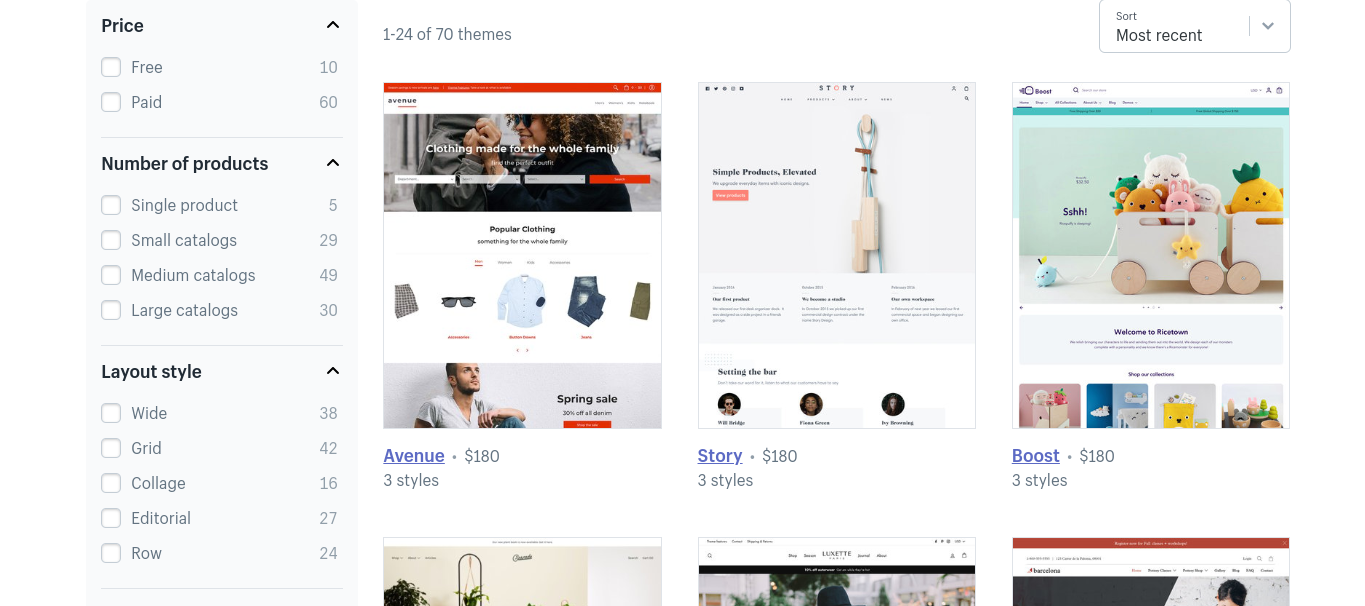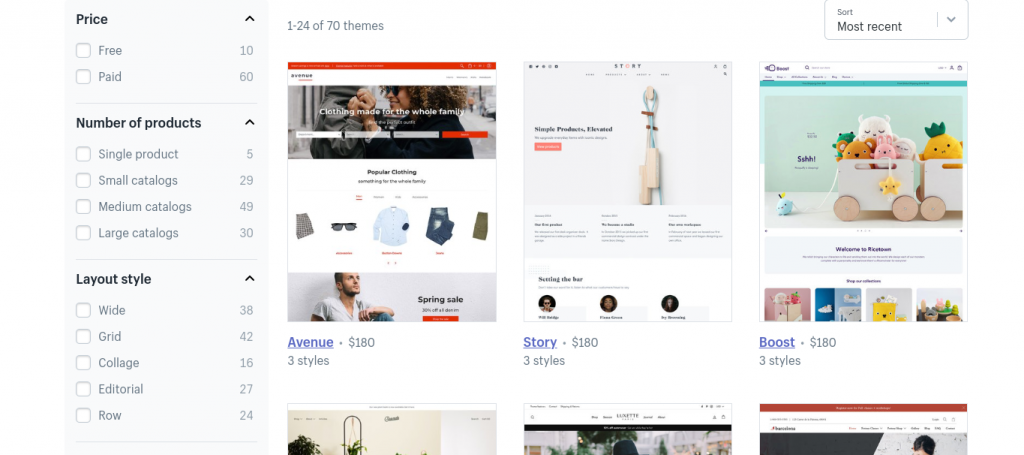 Shopify Themes
There are over 180 themes available in the Shopify marketplace. Some are premium themes but many are free, including themes created by Shopify itself.
All themes are fully customizable. You can use the theme editor to make changes to the theme, and you can usually also edit the code to make more advanced changes.
Our Pick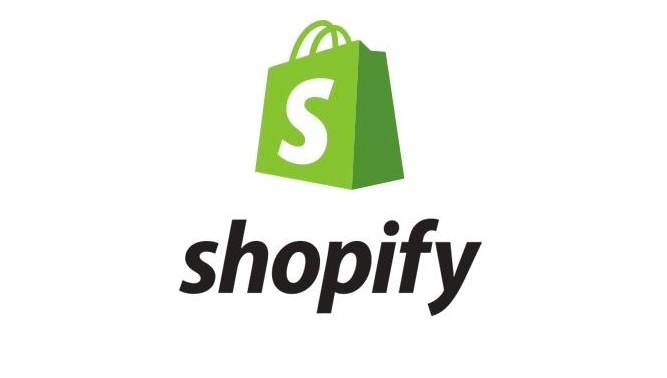 We earn a commission when you click this link and make a purchase.
Some themes support more than one language and allow you to automatically translate the wording in the theme to a different language.
Whenever installing a theme, make sure that there is a satisfactory level of support available so that you can get help if bugs or glitches arise. This is especially important if you are paying for a premium theme.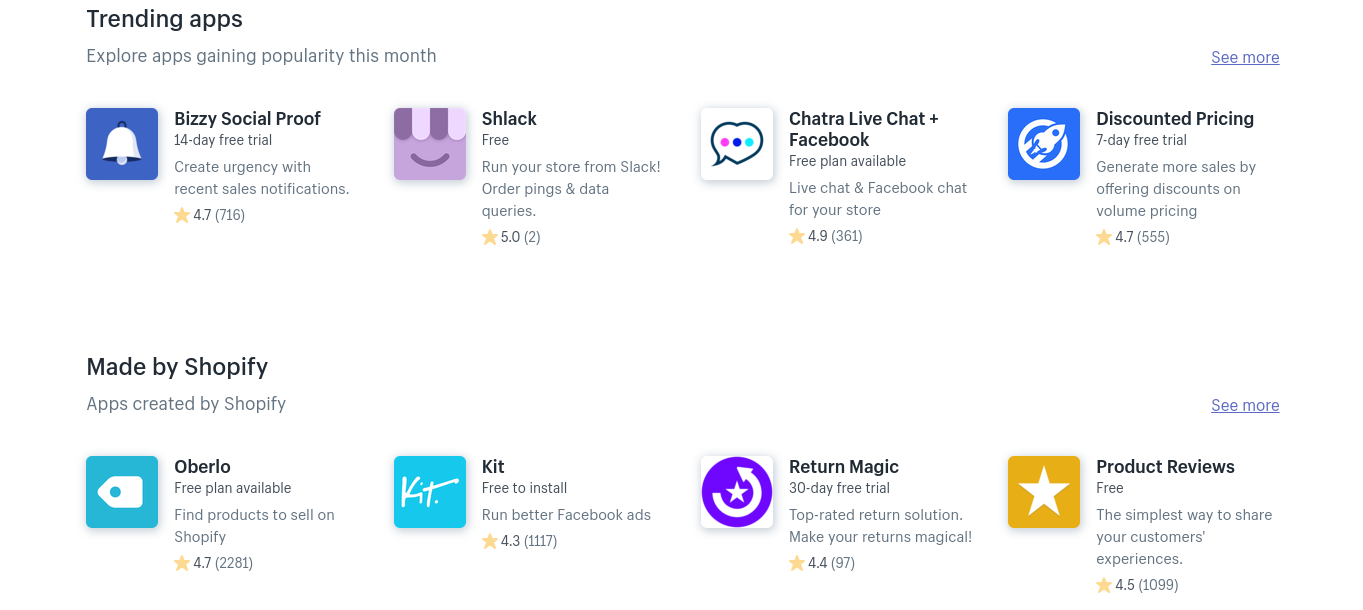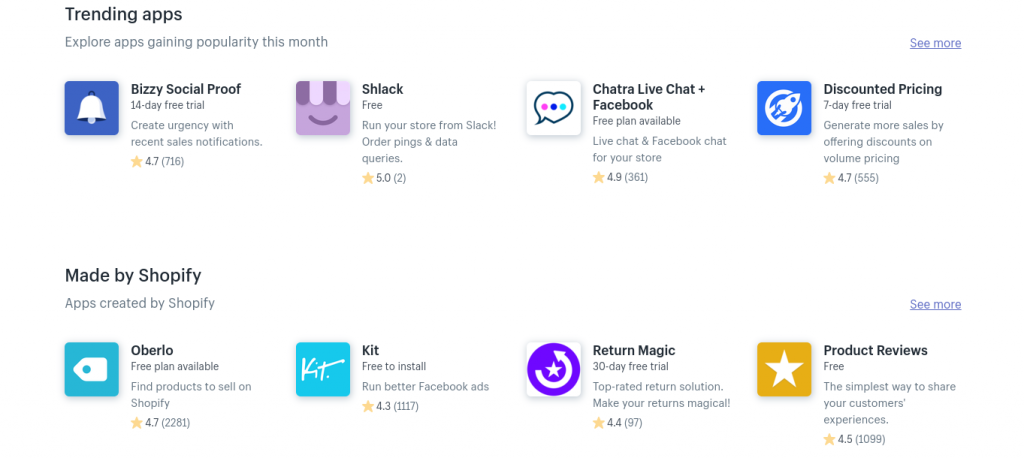 Shopify Third-Party Apps
Shopify, since it's so well-known, has tons of third-party apps and integrations.
These apps allow you to create signup forms and popups, send customer emails, market your products, design your store, sell digital products, improve shipping, print invoices, and much more.
There are both free and paid apps in the Shopify app store.
Shopify Blogging Platform
Shopify's blogging platform lets you publish blog posts on your site.
Writing informative posts that spark a discussion will help boost your SEO rankings, increase your organic traffic, improve trust and conversion rates, and increase customer retention rates.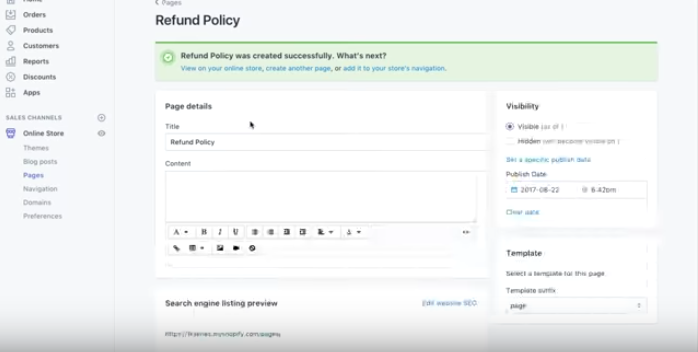 Shopify Experts
If you need help with your Shopify store, you will be connected with a Shopify expert who will do all the hard work for you. Experts exist in every category.
You can get help with setting up your store, designing your store or products, marketing and advertising your products, developing your site with custom code, getting professional photos for your product pages, and more.
Shopify Payment Options
Shopify integrates with over 100 payment gateways. You can increase sales by expanding the number of ways customers can pay you, including Bitcoin.
Our Pick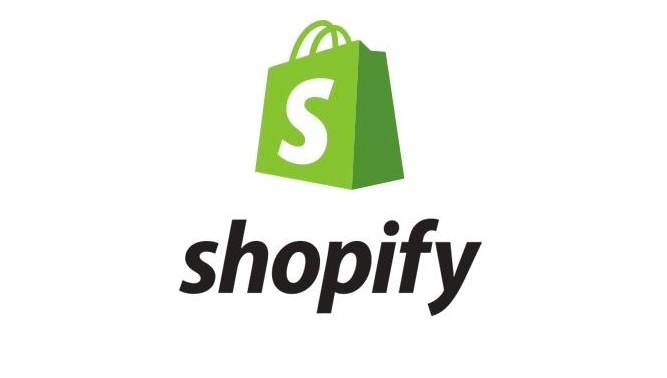 We earn a commission when you click this link and make a purchase.
You can either use Shopify Payments and let them take care of your payments or you can use any of the third-party payment gateways that are supported.
Shopify Dropshipping and Fulfillment
Shopify integrates with major dropshipping apps such as Oberlo and CommerceHub, allowing you to easily fulfill orders as a dropshipper.
They also integrate with fulfillment providers such as Amazon and Shipwire, allowing you to fulfill orders with just one click.
Shopify App
The Shopify app lets you easily manage your inventory and track your performance straight from your phone.
Not only that, but you can also fulfill orders or call customers straight from your mobile device while on the go.
Related : Why Your Store Needs A Mobile App?
Other Features
Let's go through some additional Shopify features that are worth mentioning.
Easy website setup: There are over one hundred fully responsive mobile themes available which you can customize and add branding to. You can use your own domain name as well.
Shopify multi language checkout: The online checkout at Shopify comes in 50+ supported languages. You can also translate your store if it is supported by your theme.
Automatic taxes: Add taxes automatically based on location.
Automatic shipping rates: Get automatic shipping rates from top carriers.
Set up flexible shipping rates: You can also set up shipping rates based on weight, distance, and so on. Free shipping can also be offered.
Free SSL certificate.
Customer groups and profiles: Create customer profiles to make it easier to contact them and learn what they want as well as customer groups for marketing purposes.
Email templates: Ready to use email templates to send to your customers.
Discounts and gift cards: Use discounts to increase sales and allow customers to buy gift cards for friends.
Sell on Facebook: Allow customers to shop directly from Facebook.
Inventory Management software.
Create multiple variations of one product.
Unlimited bandwidth
Email forwarding
Detailed analytics that you can export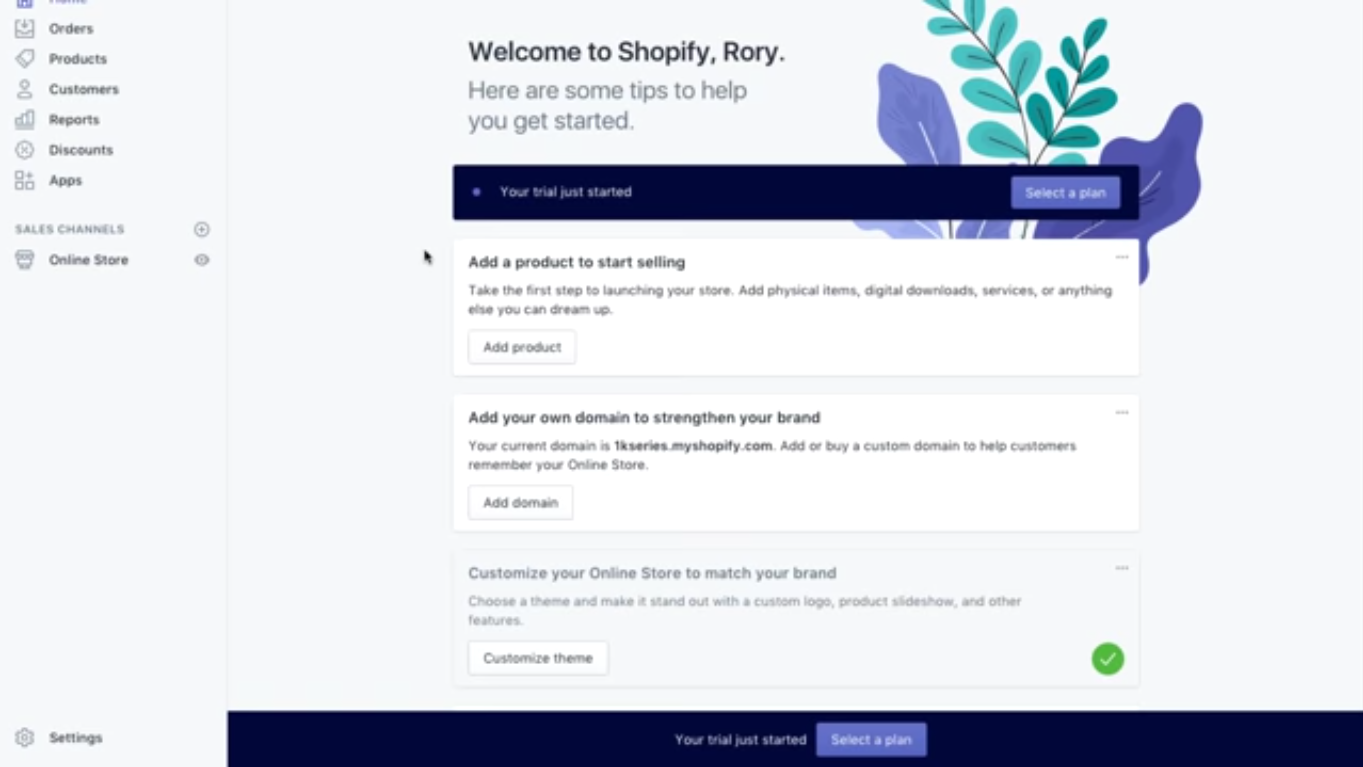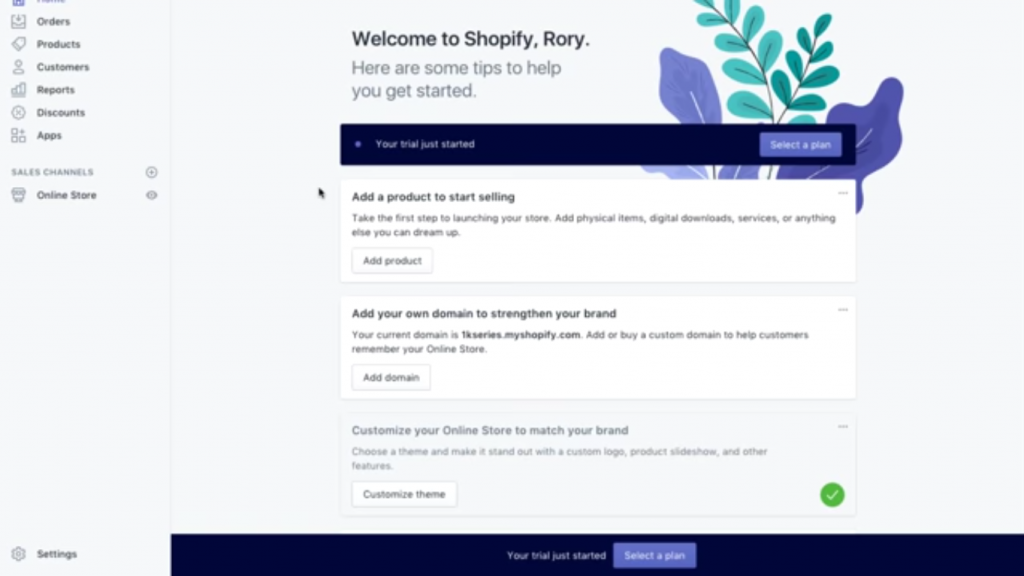 Shopify Pricing & Support
Shopify offers 24/7 customer support via live chat, email, and phone.
Talking about the pricing, Shopify Lite is just $9/month. It allows you to use Shopify to sell on Facebook or on an existing website.
You can accept credit cards, use Facebook Messenger for customer support, and add buy buttons to your site.
Our Pick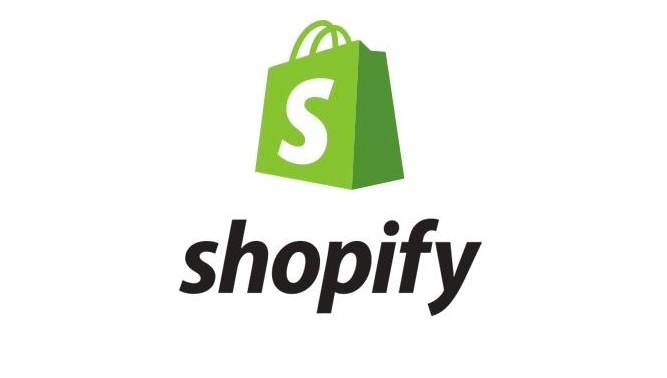 We earn a commission when you click this link and make a purchase.
The Basic Shopify plan starts at $29/month. You can have two staff accounts. Features that are missing are gift cards, third-party calculated shipping rates, certain reporting features, and some other features.
The regular "Shopify" plan is $79/month. There is also an Advanced Shopify plan at $299/month.
The pricier plans let you add more staff accounts, give you additional discounts on shipping rates, and give you lower transaction fees.
If your needs are more complex than that, you can get Shopify Plus to create a custom plan at a custom price.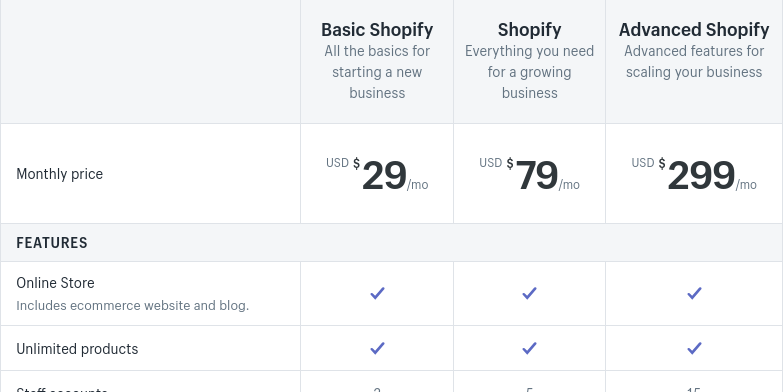 Smoolis Vs Shopify – Which Should You Choose?
Shopify certainly is more well-known that Smoolis.
It offers a lot more features, supports way more third-party apps, has more designs and themes, is more customizable, has better customer support, and can be pretty cheap as well – you can always get Shopify Lite if you are just starting out.
Shopify is overall a better choice for most ecommerce sites.
However, if you have specific needs with regard to the languages and currencies on your site, and you can't find a solution with any of Shopify's themes or supported payment gateways, Smoolis may just be the platform for you.
In addition, the fact that they don't charge any listing or transaction fees is certainly a plus.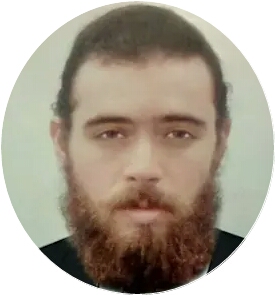 Benjamin Levin is a digital marketing professional with 4+ years of experience with inbound and outbound marketing. He helps small businesses reach their content creation, social media marketing, email marketing, and paid advertising goals. His hobbies include reading and traveling.