Facebook ads are a great way of increasing audience engagement, lead generation, signups, and sales, besides growing your business.
However, there are a few elements you have to have in place in order to create a high converting ad on Facebook that'll deliver value on the money you spent for your paid campaigns.
While there's no one-size-fits-all set of rules for creating successful ads, it pays to be able to know how to vary these elements based on your target audience, budget, customer problems, and your offerings.
Instead of running costly, time-consuming split tests, you can use Facebook ad spy tools to figure out how to create compelling social ads, while eliminating trial and error mistakes.
What Are Facebook Ads Spy Tools?
Facebook ads spy tools help online marketers and business owners spy on their competitors' ads and learn from their best practices, successes, and mistakes, to create and refine their own ads.
They keep an eye on the style (creative and design) and strategies of your competitors' ads, interactions with audiences, best practices or mistakes, and more.
Plus, they can hack the strategies of the best-performing and running ads.
They'll also show the ad structure – copy and images used – calls-to-action (CTA), frequency of changing ads, and the current ad formats the competition is using.
Best Facebook Ads Spy Tools
Whatever your business type, here are some of the best Facebook Ad spy tools you can choose from to get started.
Related : PowerAdSpy Review
1.Adspy


This is perhaps the best Facebook ads spy tool that lets you uncover the competition's ads on Facebook and LinkedIn, too.
You can see your rivals' strategies and techniques and apply them on your own ad campaigns.
Adspy doesn't restrict you as to how many followers you want to follow.
It also lets you bookmark ads you like from its over 3 million ads indexed database, from where you can discover profitable ad variants.
It's easy to use and simple, offering over 77 million ads from 198 countries, which is quite massive compared to other tools listed here.
In fact, it's one of the oldest and largest ad spying tools available, with data on over 13 million advertisers.
The information you can find on Adspy includes:
Global trends
Successful and profitable campaigns
Ad text
URLs
Page names
User reactions and more
Its search and filter functionalities let you search by site type, media type, ad text, seen after, offer ID, affiliate ID and networks, total or daily likes, and a lot more.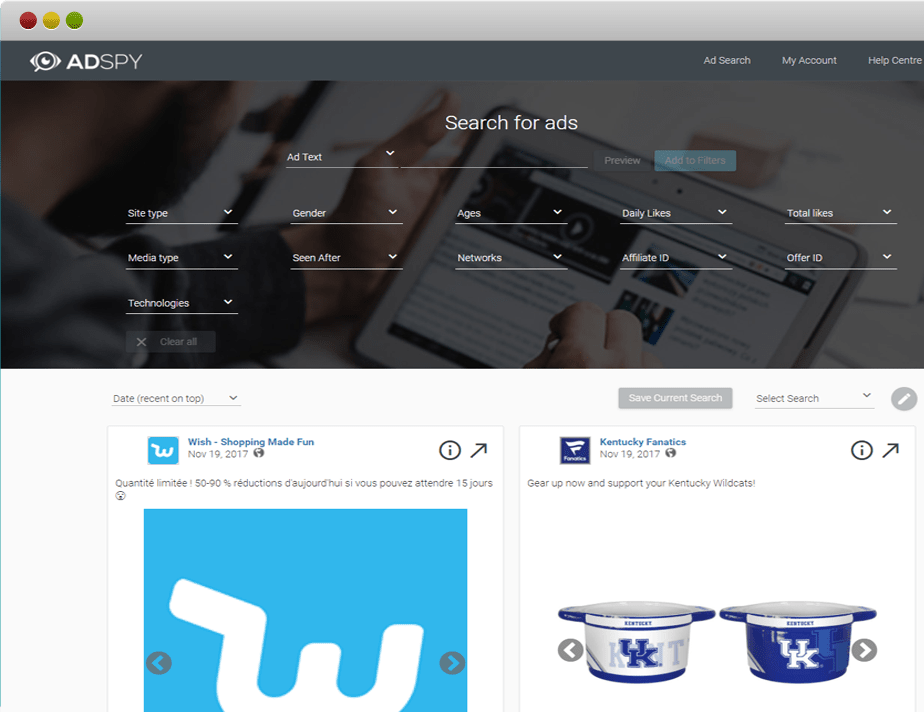 This way, you get to save on time and money that would be spent on campaign testing or searching for the best markets worldwide, and uncovering profitable products and trends.
Unlimited data is available on your niche's Facebook ads so you can find what works or doesn't work, including affiliate ads or offers the competition is currently running.
Adspy also circumvents cloakers to show you actual landing pages and how they're being promoted.
Its user interface is quick and intelligent, searching and displaying results from millions of ad records, thanks to its fast servers that deliver within seconds.
You also get accurate information on audience demographics like age, location, gender, and other regions you may be considering.
The tool has only one paid package that costs $149 per month, with unlimited usage of all its powerful features.
AdSpy - Get $50 OFF & a FREE Trial
Uncover the competitor ads you want to see. Largest searchable Facebook & Instagram Database. Unparalleled search functionality & more.
Special: Get $50 OFF Adspy & a FREE Trial ==>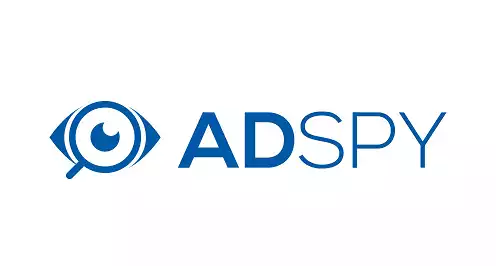 We earn a commission if you click this link and make a purchase.
This price is subject to adjustments with time, but if you purchase and don't like it, you have to cancel within 24 hours and give a reason for it.
The customer support team is available via phone or email to help with this.
Adspy's main drawback is its price, compared to other tools with similar features, and the search tends to time out owing to the huge amounts of data it provides.
Worth Reading : AdSpy Review


Social Ad Scout is another spy tool for Facebook ads.
This tool is designed to help online marketers save money and time. It delivers millions of social ads worldwide from Facebook, with real-time information on what rival brands are doing.
It lets you target a specific audience segment and discard what you don't need for your own strategy.
Plus, you can boost your ad conversions by only using the strategies that work for your target audience.
Its interface shows up-to-the-minute and instant updates from 21 countries where your rivals may be covered, plus data on each ad format on desktop and mobile platforms.
It also has search filters that you can use with variables like location, URLs, text, redirects, last seen, ad types, performance indicators, device type, and more.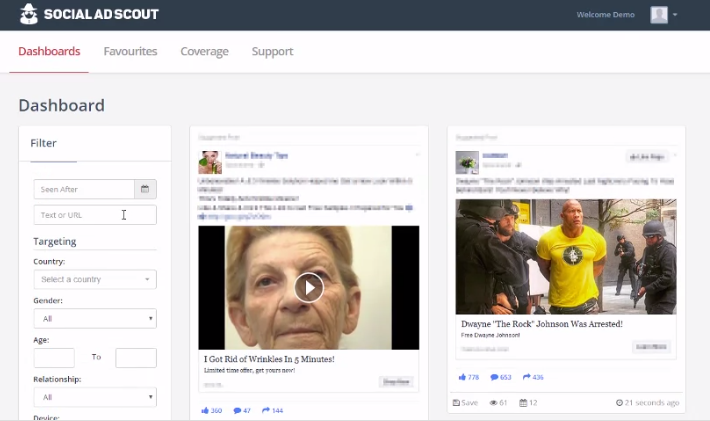 A unique feature in Social Ad Scout is the exact targeting, which tells you exactly who you need to reach with your Facebook ads, no matter who else sees it.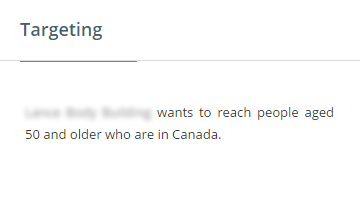 You can also download landing pages and get detailed insights like last seen, devices used, impressions, posted timings, and who saw the ad.
Live ad analytics with screenshots and interactions are provided from channels like Instagram, YouTube, and Yahoo, too.
It also offers detailed observations with an extensive breakdown of every ad showing competitive intelligence drilled down to images, content, and videos, among other ad formats.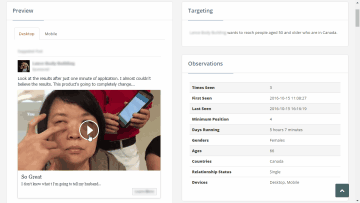 Social Ad Scout is available in two paid packages: Premium $147 and Agency $127. The premium plan is for one user per month, while the Agency plan is for up to two users per month.
A customized plan is also provided for $97 per month.
Its main drawbacks are price and the limited reach in the countries it tracks ads from. If cost is not an issue for you, this is one of the better Facebook spy tools to try.
Also Read : Social Ad Scout Review

PowerAdSpy automatically makes it to the list of best Facebook ad spy tools.
This is a powerful competitive intelligence Facebook ads spy tool that ad agencies, global advertisers, media buyers, and marketing influencers, among other marketing professionals, use.
It helps uncover and reveal the strategies of the best running ads for any social ad campaign in seconds.
The tool submits thousands of inspiring Facebook ads every day from its massive database that delivers unmatched service.
This way, marketers and business owners can fill up their own marketing funnels in a single click and compose winning ad strategies a lot quicker.
PowerAdspy draws intelligence from more than 15 countries with 15 million ads served up every day, not just from Facebook, but also YouTube, Google, and Instagram.
Its filter mode helps you uncover ads by using different filters like country, age, language, CTA, ad type, ad position, and more, so you can collect the most relevant data to improve on your own ads.
You can also search for ads by advertisers, keywords, and domains related to your industry or niche, product, business and competitors, desktop and mobile platforms, with detailed analytics for each ad.
Unlike Info & Ads, this tool shows you engagement and reach, plus the latest trends in one page, plus you can bookmark the ads you like.
Every ad is converted into insightful data that you can then use to create and run your own ad campaigns.
Among its unique features is geo-targeting, which helps you get specific information on competitor strategies per location, and the PowerAdspy extension that shows all ads on your newsfeed.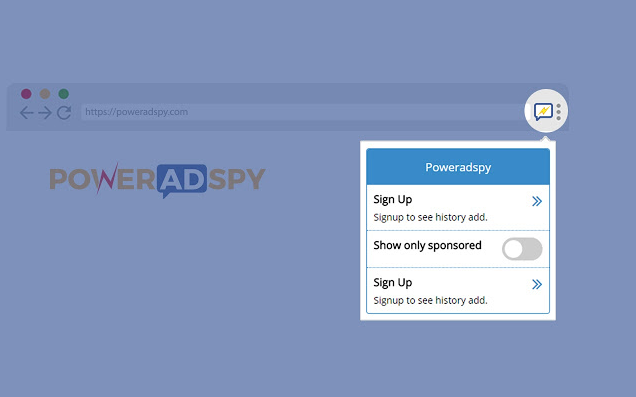 You can also see live ads and monitor the competition's ads that run in real-time.
Ecommerce store owners also get to see the Shopify ads that other online store owners are running and how they're doing it.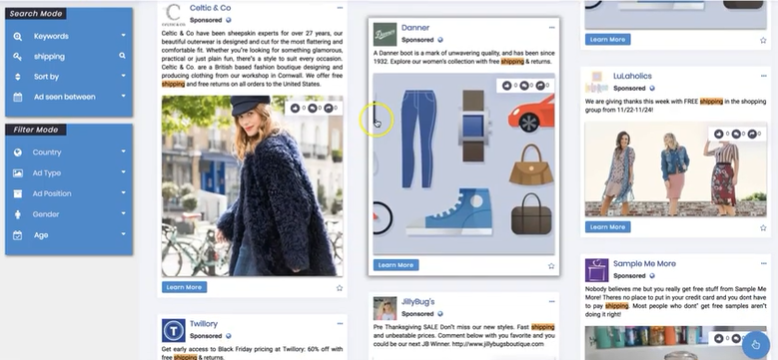 As a paid Facebook ads spying tool, PowerAdspy offers several pricing plans: basic, standard, premium and platinum, but there's a free plan that offers up to 20 searches monthly.
Each paid plan also has a trial, though you pay for that too.
PowerAdspy is a powerful and intelligent tool, but for newbies, it may have a steep learning curve as you'll need analytical and tech skills to use it effectively.
Its basic plan is also limited in features, which means you have to pony up to get more features from a higher plan.
Also Read : AdSpy Vs AdSector

We earn a commission if you click this link and make a purchase at no additional cost to you.


This is another brilliant Facebook ads spy tool that lets you search through thousands of ads and landing pages in just seconds.
You can compose creative and effective ads using the tool's simple and user-friendly interface, and watch the database expand in real-time through the real-time status checker.
AdSector also has a search and filter option with variables such as advertiser, publisher, keywords, interest, live activities on landing pages, and more.
The results display several landing page ads relevant to your niche or business, and you can also bookmark your favorite ones for use later on.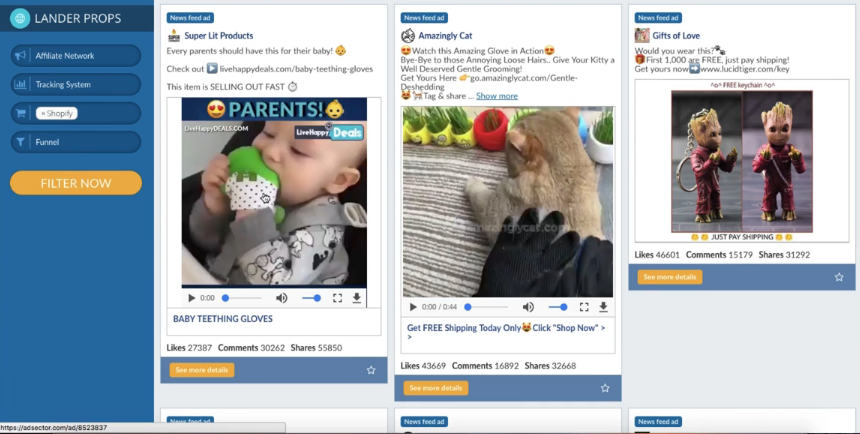 The downside is AdSector is quite pricey, especially for newbie marketers or online store owners, plus it has less features than other tools we've mentioned in this list, which do a lot more for less.
Worth Reading : AdSector Review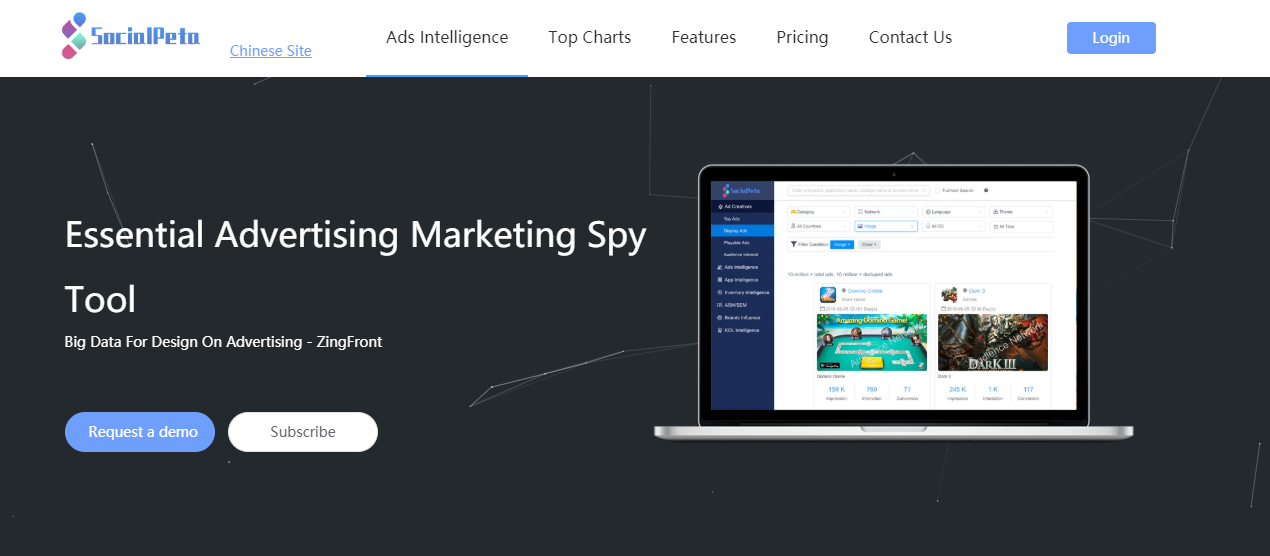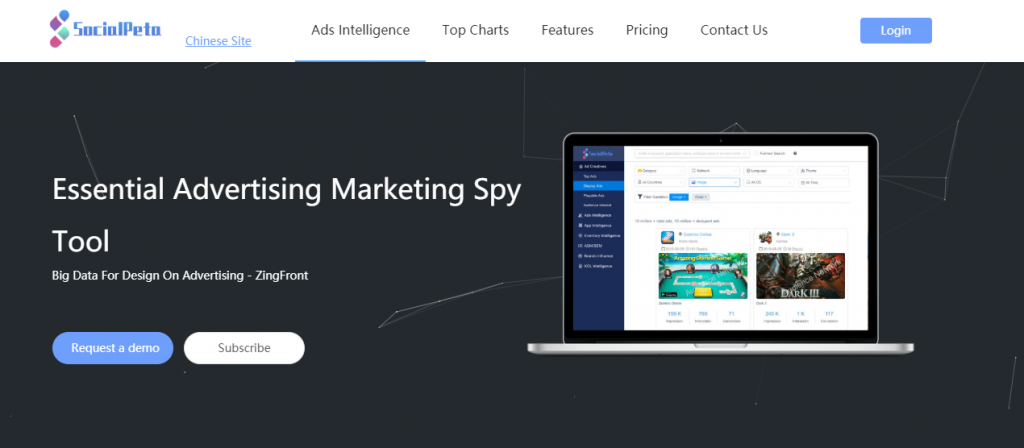 SocialPeta is the next on our list of best Facebook spy tools.
This is another leading Facebook ad spying and marketing data analysis tool that also covers Twitter, Yahoo, and YouTube, among other platforms.
It can spy many ads while performing deep analysis of the competition's performance, spanning 50 countries including China, USA, and India, among others.
The data is captured from global mobile ads and presented from different angles with an in-depth analysis to help you make better decisions.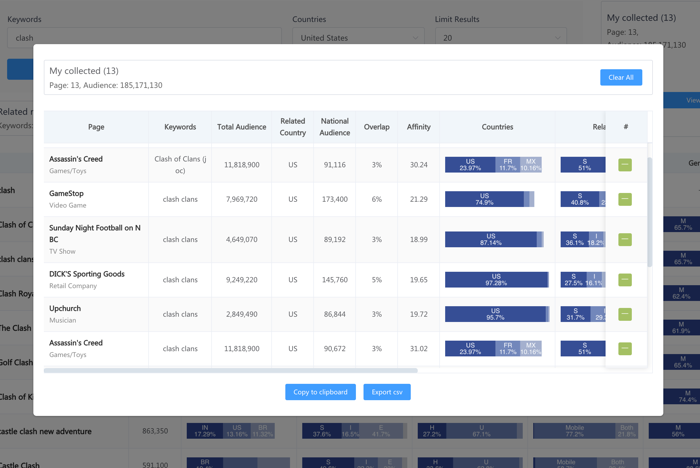 SocialPeta also tracks ad creative, performance, and targeting of 500,000 apps across global ads, with 100 million ad creatives including image, video, carousel, search, and playable ads.
Further, it captures new releases, trending apps, new marketing cases, performance, and ads by country and game genre.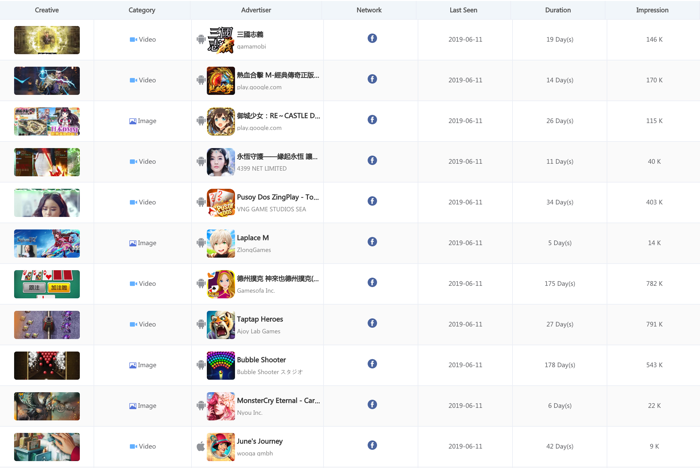 All these details and features are updated blazingly fast, with deep scanning and big data for wiser decision making. The downside is it can only track from 50 countries.
You can get SocialPeta for free using its trial version, or upgrade later to the Startup or Pro plans.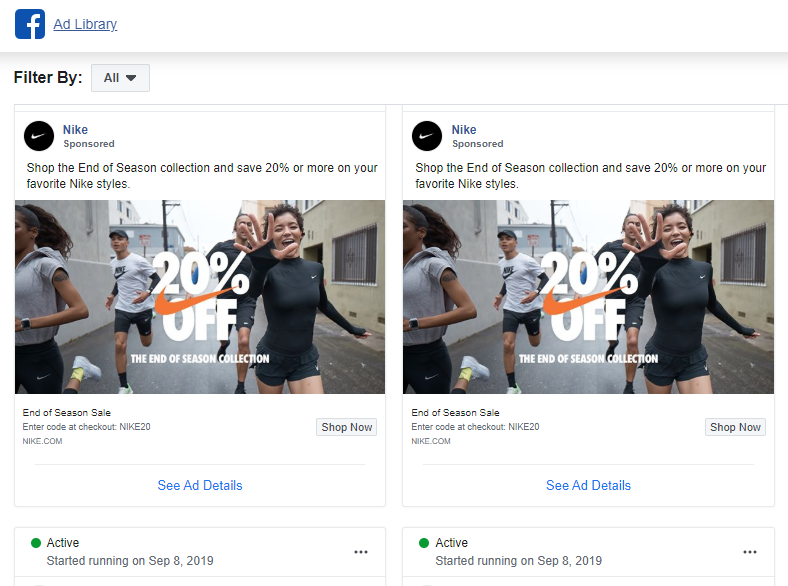 Info & Ads is a new functionality that Facebook introduced so you can check out all the active ads on a particular business page or pages.
Each business page has the Info & Ads option on the left side of its profile, which when clicked on, shows all the active ads currently running on Facebook or Instagram, Messenger, and Audience Networks.
The idea behind this tool is to bring more transparency to Facebook ads and pages so people can have more information on an organization, thus increasing accountability and preventing abuse on the platform.
From this tab, you can see information like:
People who aren't in your target audience
Click on the ad's interactive elements
Ad structure
Number of ads currently running
Where they ads are running
For advertisers, however, the clicks on ads and video views that happen in this tab aren't counted, nor are they charged to your account.
Plus, it means your competitors don't get to see the nitty-gritty about your ads, just the kind of ads running and the countries they're running in.
What you don't get to see though is the target group, budget, the actual ad layout, engagement, and interactions such as likes, shares or comments, how long the ad's been running, and if it's successful or not.
The challenge is that the competition can easily "report" you from the Info & Ads tab, which can be abused but Facebook probably has some review measures to check such reports.
It's a good way of checking if your rival is gaming the system though.
If you're looking for a free Facebook ads spy tool, you can try this. The tool is free to use, but as you'll see from the other tools on this list, the Info & Ads isn't as comprehensive in terms of the details it displays. It's a good place to start for newbies though.
Related : PowerAdSpy Vs AdSpy
Conclusion
With more than two billion active users and 22 billion ad clicks annually, Facebook is a great platform for your marketing efforts with an unmatchable level of competition to boot.
We have tried listing some of the best Facebook ads spy tools here. All these Facebook ads spying tools can help your business get to the next level, depending on your objectives, budget, and the kind of information you're looking for.
You can try some of the free tools to test for your own campaigns and upgrade to more advanced, paid tools whenever you're ready.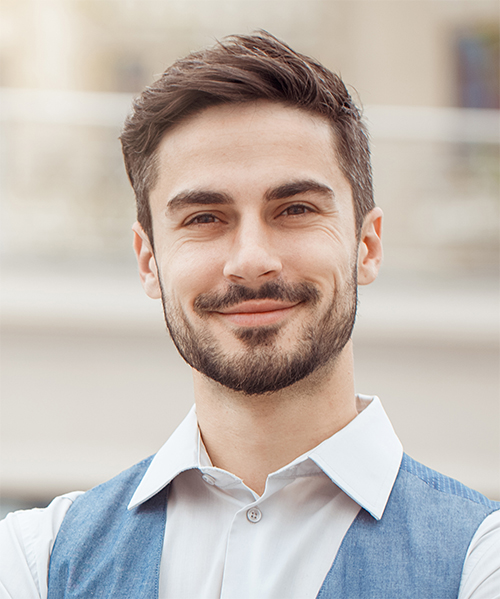 Author: Scott Macarthur
Scott L. Macarthur is a marketing consultant and an online author. He is mostly engaged in providing his expertise to startups and SMBs.