The eCommerce industry has reshaped how shoppers access products and services. According to Statista, global eCommerce sales will reach $6.54 trillion in 2023.
Marketers and brands have broken boundaries and enjoyed the perks of emerging business models like dropshipping.
Dropshipping remains a lucrative opportunity for online marketers to earn revenue. Merchants can sell a wide assortment of products without keeping inventory.
Although the Dropshipping business holds much promise, you need to learn the art of building and growing a successful one.
In this article, we will review some of the best dropshipping websites that can inspire you.
Also Read: Best Dropshipping Products To Sell This Year
Best Dropshipping Website Store Examples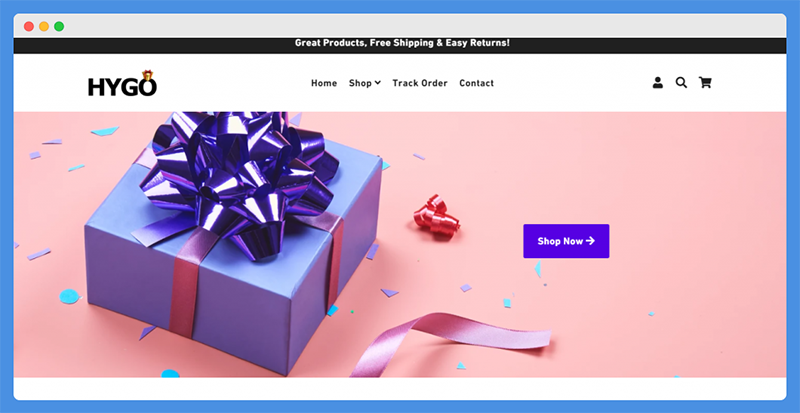 Hygo is one of the best-selling dropshipping gift shops with more than 500,000 happy shoppers around the globe. The website is built using Shopify. Hygo offers excellent products, free shipping, and easy returns.
The beautiful thing about the website is that they do not focus on a specific niche. Customers can shop for products from multiple categories including
Clothing and Accessories
Home, lights, and tools
Health, wellness, and beauty
Jewelry
Babies
Kids, games, and toys
Computers and office
Car accessories
Phone Accessories
Pets
Alcohol & Bar
Novelties
Travel
Hygo offers domestic and international shipping options, product tracking, and order returns. Also, they offer email support and multiple payment options, including PayPal and credit cards.
Hygo has an affiliate program that lets marketers earn 15 percent commissions on referrals.
Whether you are an extensive network, social media influencer, content marketer, or blogger, you can use their linking tools to meet your advertising needs and monetize your site.
Users can earn commissions from qualifying purchases and advertisements.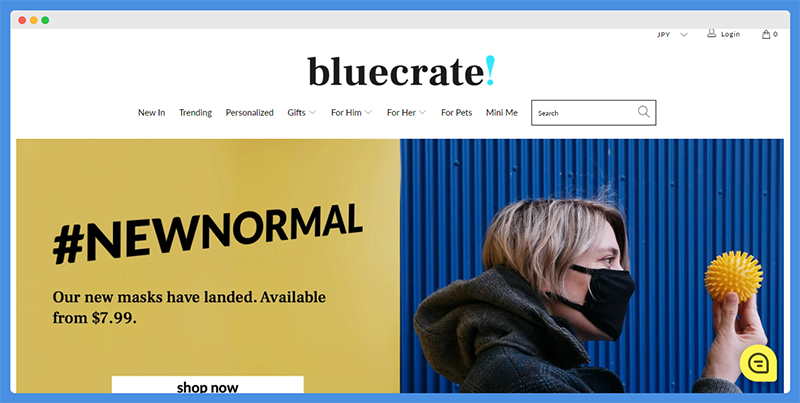 Blue Crate is another excellent dropshipping website. The website is easily navigable and built with the Shopify eCommerce platform. You can select different currency options while shopping,
Blue Crate has an extensive collection of gift items for different occasions and purposes. You will find products from categories such as
Personalized Gifts
Pet themed Gifts
Birthday Gifts
Anniversary Gifts
Romantic Gifts
Custom Socks
Christmas Gifts
Housewarming Gifts
Gifts For Mom
Photo Gifts
Blue Crate offers product shipping to any location of your choice. The platform makes it easy for buyers to select and add multiple products to carts.
Shoppers can easily make payments via Mastercard, American Express, Visa, Apple Pay, Google Pay, Mastero, and Shop Pay.
Users can track their orders and return products within 30 days of delivery. Blue Crate offers help and support via FAQs, live chat, and blog articles.
Worth Reading: Best WooCommerce Dropshipping Plugins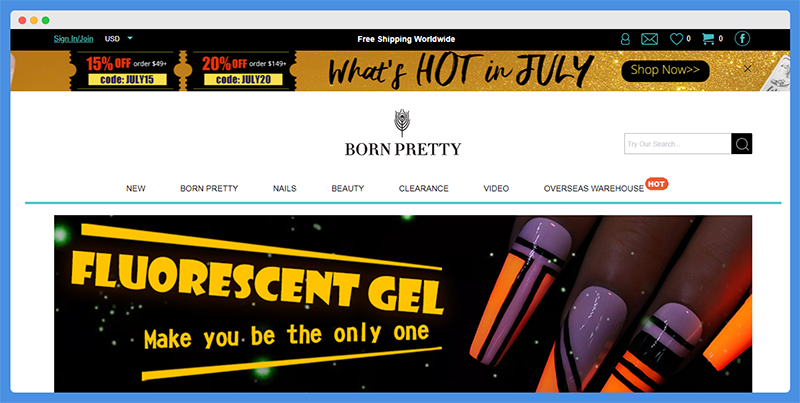 Born Pretty is a dropshipping website that focuses on the beauty niche. The site is built using osCommerce, an open Source eCommerce solution, and an online shop management program.
Born Pretty was created in 2009. The company's mission is to redefine beauty by creating amazing beauty products for shoppers worldwide.
Born Pretty is committed to the full line of development and dropshipping of all kinds of nail polish, nail stamping, powders, gel polish, nail art tools, acrylics, and more.
The company is available in more than 150 countries like Russia, USA, Germany, Canada, and England.
Shoppers can buy different products from the website including
Stamping Nails
Nail Gel
Nail Polish
Nail Glitter
Nail Tools
Nail Powder/Sequins
Nail Art Equipment
Stickers & Decals
Rhinestones & Decoration
Lipstick
False Eyelashes
Eye and Face Makeup
Makeup Accessories
Born Pretty offers multiple shipping and payment options and product returns. Also, they provide email, Facebook and phone support, blog articles, and FAQs.
Artisan Furniture is another successful niche-based dropshipping store built with WooCommerce.
The company is based in London and has a factory in India where it manufactures and ships its products. Their mission is to empower online furniture retailers offering them quality handmade furniture at affordable prices.
Artisan Furniture has over 900 white-label and a diverse product portfolio. Also, they have a well-spread customer base, over six overseas markets.
Artisan Furniture offers a factory to doorstep delivery service for customers all over the world.
The company provides dropshipping services for customers in the UK. More so, there are no restrictions on order size for deliveries to end customers. Their product portfolio includes
Upholstered Furniture
Solid Wood Furniture
Painted Furniture
Iron Furniture
Home Decor and more
Artisan Furniture offers local and international delivery. Also, they provide email, phone, and live chat support.
Explore: Best Dropshipping Companies & Sites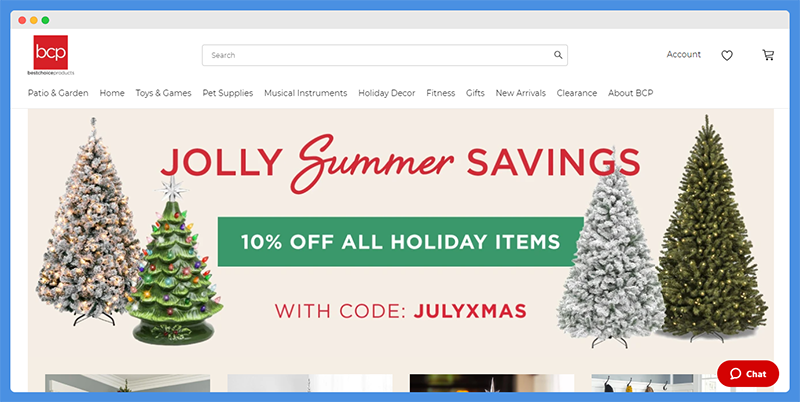 Best Choice Product is a dropshipping and eCommerce store built with Shopify. They offer a broad range of products om categories such as
Patio, Furniture, Garden, and Umbrella
Home (Living room, Kitchen, Dining, Decor, and Home Improvement)
Toys and Games
Pet Supplies
Musical Instruments
Holiday Decor
Fitness
Gifts
Best Choice Products provides a shopping experience that emphasizes quality and value. They ship products to 48 states in the US via UPS, FedEx, or OnTrac.
Also, they accept product returns and offer email, phone, and live chat support.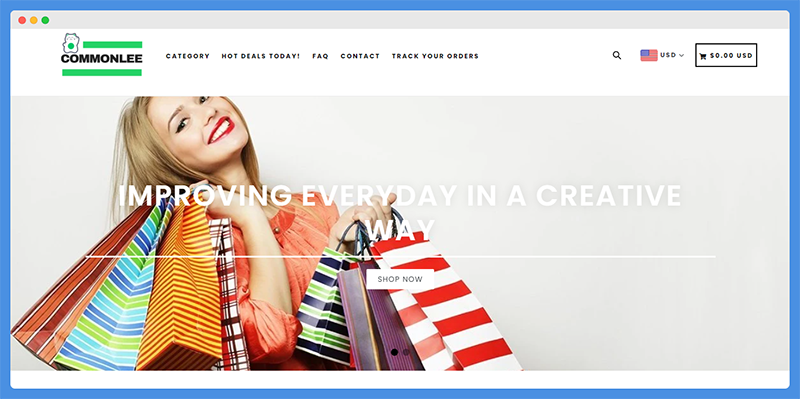 Commonlee Store offers an eCommerce website for selling dropshipped products. The company was created in 2017. and has its operational base in China
Commonlee Store ship products to customers in the US and other countries of the world.
The brand is committed to delivering convenience and innovation to customers. Also, they offer affordable items to customers including
Fashion and Beauty
Car Accessories
Clothing Accessories
Electronic Accessories
Garden Accessories
Health Care
Home and Kitchen
Incense Burner
Jewelry and Accessories
Magic Sofa Cover
Pet Accessories
Reborn Baby Dolls
Rose Animal
Silicone Kitchen Utensils and Molds
Steel Tongue Drum
Toys
Gift Items
Watermelon Gadget, etc.
Users can shop in multiple currencies and track their orders. They ship products from factories and partner warehouses located in the US and China.
Also Read: Best Shopify Dropshipping Apps
Wholesale Interiors is a niche-based dropshipping store founded in the US. The online shopping platform is powered by AmeriCommerce, a shopping cart solution, and eCommerce Software
They offer products in multiple categories including
Chairs
Coffee Tables
Sofas and Loveseats
Entryway Furniture
Kids Furniture
Night Stands
Bar Furniture
Headboards
Accent Chair
Display Shelves
Dining Chairs
Wholesale Interiors has been selling furniture online since 2002. With over ten years of experience in the sofa manufacturing industry, the company continually provides unique and stylish furniture for the best value.
The platform offers FAQs, live chat, and phone support.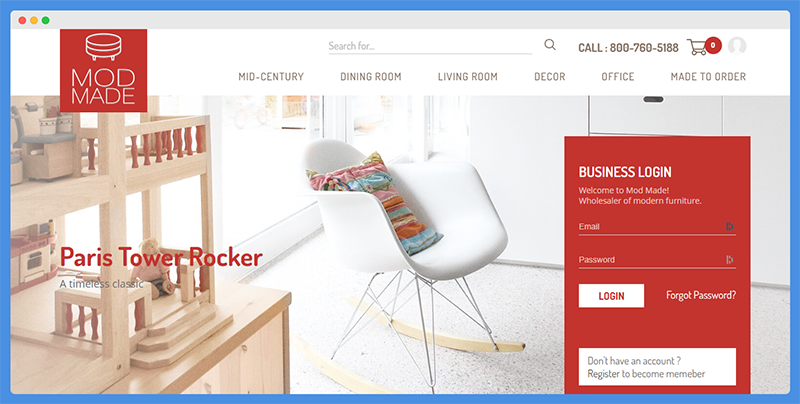 Mod Made is a contemporary furniture manufacturer and seller based in Southern California. They offer niche-based dropshipping services, and their eCommerce platform is built with Magento.
The brand is committed to building lasting customer relationships.
Mod Made offers a rich online catalog of products including
Dining Room Furniture ( Chair, Table, Sets, and Bar)
Living Room (Accent Chair, Lounge Chair, Coffee and End Table, Bench, and Sofa)
Decor (Wall Art, Clock, Coat Rack)
Office Chairs and Desk
On-demand furniture
Mod Made also offers a drop shipping program to interior design studios, online furniture shoppers, and retail furniture stores. The company dropships products to 48 continental states.
If you are shipping products anywhere outside the continental states, you need to provide the shipping carrier.
Explore: Best Dropshipping Niches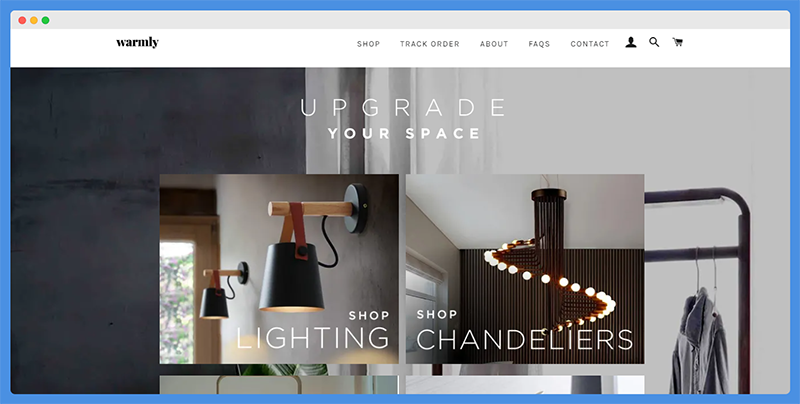 Warmly's eCommerce store is built with Shopify. The dropshipping store is based in Harrisburg, Pennsylvania.
They partner with global artisans and merchants to provide exciting products at the best prices.
Warmly offers multiple products including
Bathroom accessories
Rugs
Furniture
Lighting
Planters
Warmly offers a 100 percent money-back guarantee, free and easy returns. Also, they provide free worldwide shipping on all items without minimum requirements.
Shoppers can track their orders and access email, phone support, and FAQs. Warmly offers multiple payment options, including credit cards, PayPal, Visa, and more.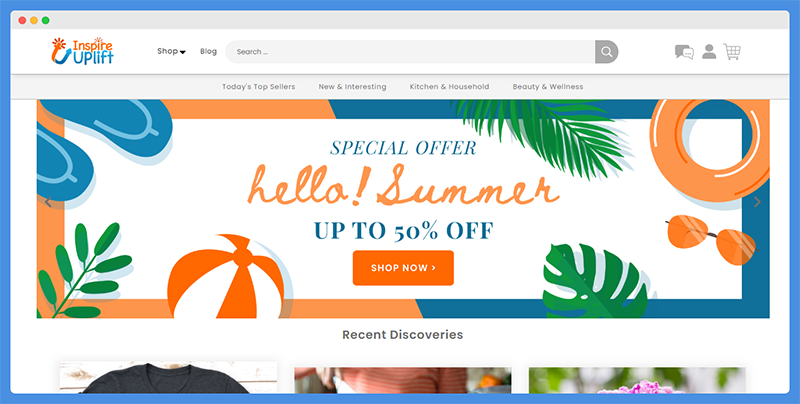 Inspire Uplift is a dropshipping store that has served over one million customers. The store is powered by Magento. The platform offers multiple product categories including
Home, Garden, and Tools
Kitchen and Household items
Pet Supplies
Technology and Electronics
Beauty and Wellness products
Fashion and Accessories
Toys, Kids, and Baby
Inspire Uplift offers competitive prices on all their exclusive products. Plus, they provide high-quality products and guarantees customer satisfaction. The platform has a secure checkout and payment method.
Inspire Uplift offers Free Worldwide Delivery, and the estimated delivery time is between 7-10 business days. Also, they accept product returns and provide phone, email, and live chat support.
Check Out: Best T-shirt Dropshipping Companies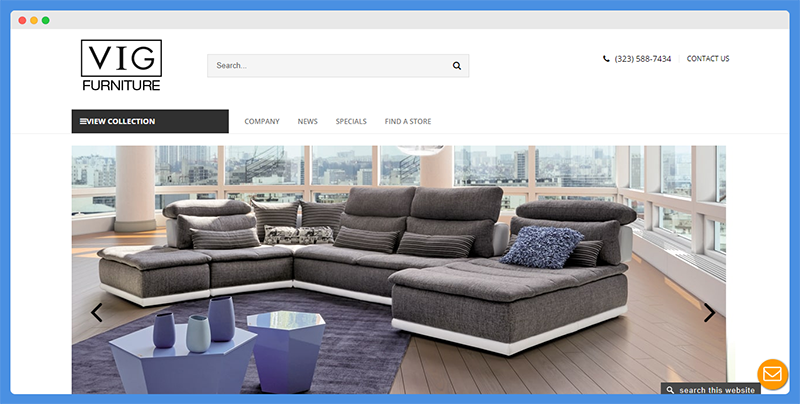 VIG Furniture is a dropshipping supplier and eCommerce store built with Magento. This store offers wholesale of excellent home furnishings across the world. Also, VIG Furniture represents some of the best furniture manufacturers.
They offer mid to high-end modern, contemporary, classic Italian and transitional home furnishings. Their products have high quality and innovative designs, functionality, and competitive pricing.
The platform is user-friendly and has more than 6000 items in stock including
Home
Living Room
Bedroom and Dining Furniture
Accent Furniture
Home Decor
Office (desks and office chairs)
VIG Furniture offers phone and email support. There are no minimum warehouse order requirements. Plus, shoppers will enjoy benefits such as
Smooth ordering princess
Reliable customer support
Minimum lead time on unique and custom orders
Quick-ship from Miami, Los Angeles, and New York
Global container programs mixed from Asia and Italy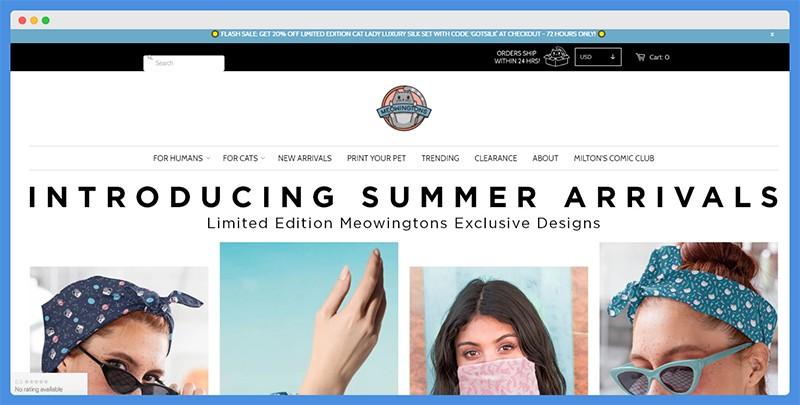 Meowingtons is a dropshipping store that serves the cat-loving community. The platform is built using Shopify and offers the best and latest cat news, trends, and advice.
Customers can shop for a broad variety of unique, and beautiful cat-themed products including
Apparel
Accessories
Cat Rings
Home/Décor
Tote Bags
Throw Pillows
Milton the Cat
Enamel Pins
Stickers
Phone Accessories
Headbands
Books
Gift Cards
Meowingtons allows pet lovers to print their pet on products and items.
Also, they offer local and global shopping, free returns, and exchanges. Users can access email and toll-free phone support.
Also Read: Best Dropshipping Software For eBay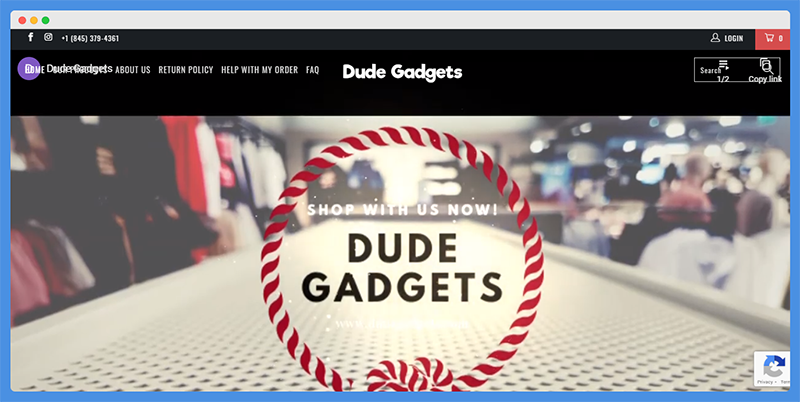 Dude Gadgets is one of the leading dropshipping stores for buying the coolest gadgets.
The company manufactures, sells, and ships some of the most innovative products to your doorstep.
Dude Gadgets is powered by Shopify and has a beautifully designed user interface. The platform has some fantastic product such as
Translucent car headlight/taillight film
Sponge eraser
Anti-collision guards
Slimming belt
Chopping board with compartment drawer
Oil and vinegar dispenser
Water bottle
Miracle tool
Warning strip bike reflector
Door wireless night lamp
Kitchen hooks
Seat cushion
Color changing ice cube LED night light
Dude Gadget offers email, phone support, and FAQs. They support local and international shipping as well as product returns.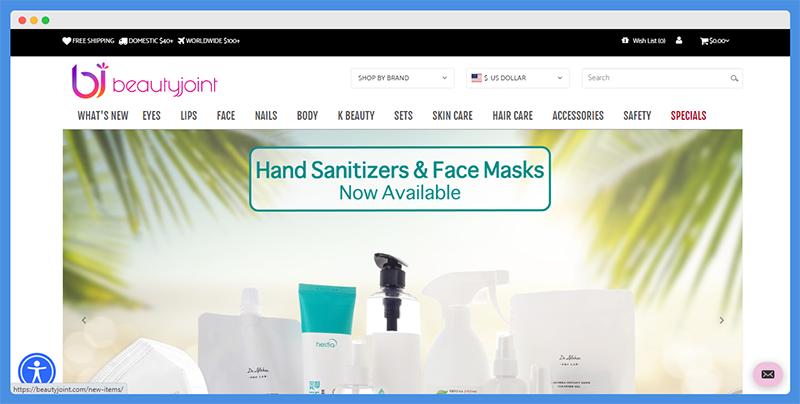 Beauty Joint is a niche-based dropshipping website focused on the beauty industry. They offer wholesale distribution and supply of quality products and collections from top brands including
LA Girl
L'OREAL
Milani Cosmetics
ELF.
Jordana Cosmetics
Maybelline and more.
Beauty Joint offers worldwide and international shipping for cosmetics even to the remotest areas of the US. The company is committed to ensuring 100 percent buyer's protection.
They provide a secure and safe ordering experience and convenient payment option.
Some of the product categories include:
Korean beauty
Hand sanitizer
Protective face masks
Eyes
Lips
Face
Nails
Body
Skincare
Haircare
Sets and Kits
Accessory
Wigs
Curated boxes
Beauty Joint provides email, phone, and live chat support. Also, they offer domestic and worldwide support.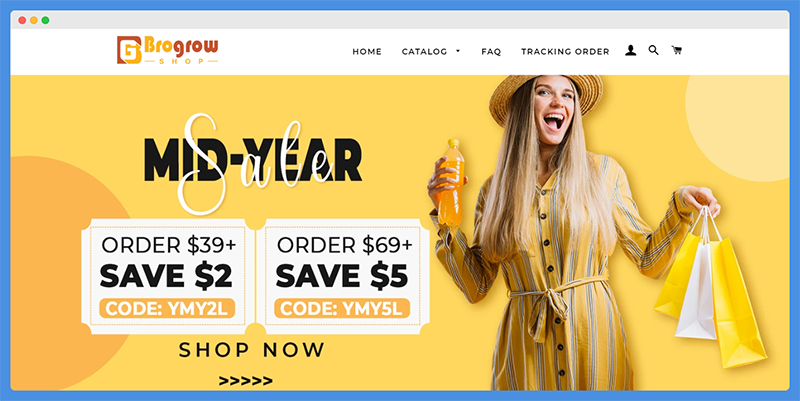 Browgrowshop is a dropshipping store powered by Shopify. At Brogrowshop, you will find high-value products and collections for every sport, hobby, passion, profession, or purpose. Their product assortments include:
Electronics and Accessories
Houseware and Kitchen items
Sports and Outdoors
Tools and Garden
Health and Beauty
Car Accessories
Smart Home
Toys, Kids, and Gift items
Browgrowshop relies on highly professional production houses and suppliers and productions to fulfill customer orders. The platform offers order tracking and global shipping services.
If you have issues, you can read FAQs or email customer care for complaints, refunds, and returns.
Check Out: Best Amazon Dropshipping Training Courses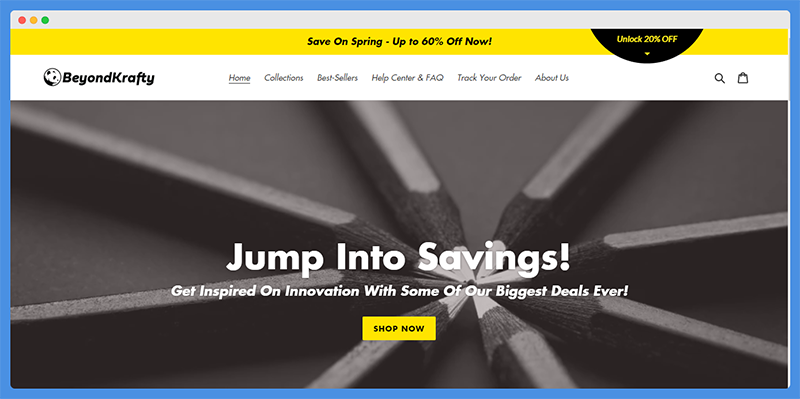 BeyondKrafty is a popular dropshipping store founded by Seth Carson. The platform is powered by Shopify and has been around for more than seven years.
BeyondKrafty offers different categories of products and collections including
Art and Creativity
Automotive
Beauty and Cosmetic
Decorations and Lighting
Home and Garden
Kitchen and Cooking Tools
Pet Accessories
Science and Education
Sports and Outdoors
BeyondKrafty has its operational base in Canada. Albeit, they ship products from warehouses in Europe, Asia, North America, depending on your order and delivery location.
Users can make payments via PayPal, credit, and debit cards. BeyondKrafty offers email, phone support, and FAQs.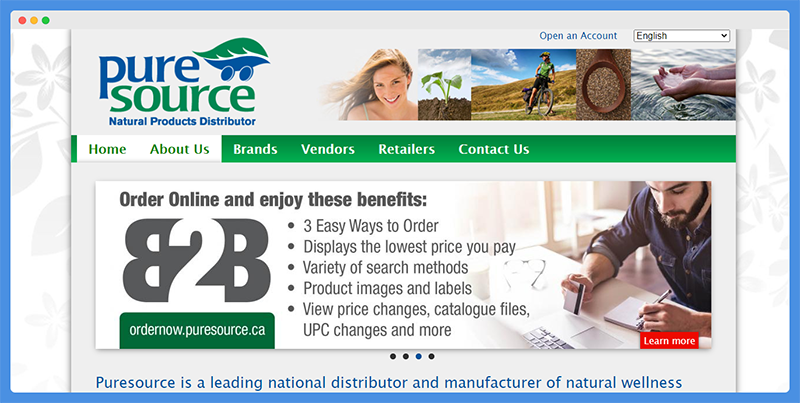 Puresource is a natural product dropshipping distributor and supplier created in 1989. The Canada-based company has a mission to market quality and innovative natural products that improve health and wellness.
Puresource offers a wide range of products for individuals and family use including
Herbal, Nutritional, and Sports Supplements
Green & Environmentally Cleansing Products
Herbal and Medicinal Teas
Organic, Natural, and Gluten-Free Foods
Homeopathics
Natural Pet Products
Sports nutrition
Natural Personal Care Health and Beauty Products
Puresource supplies more than 125 brands and offers more than 3600 products for drug, grocery, retailer, independent, and health food channels.
The platform is powered by Drupal. Puresource provides phone and email support for wholesalers, retailers, and distributors.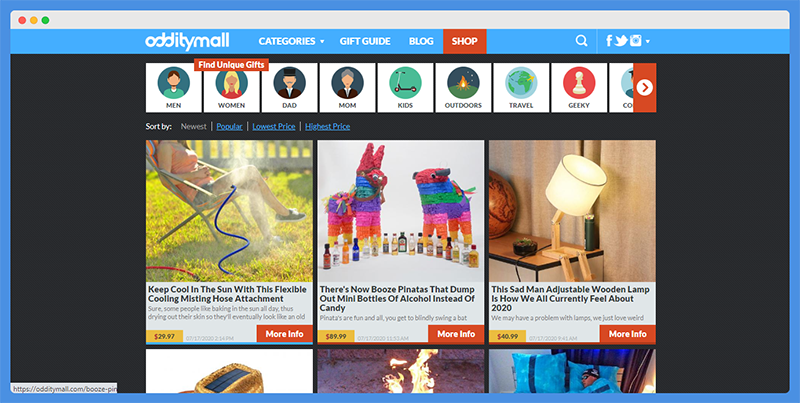 Odditymall is a dropshipping site founded in 2012 and based in the US. The store focuses on odd gadgets, brilliant inventions, odd and unusual product designs, and weird items across the web.
Whether the product seems useless or is actually useful or utterly meaningless, Odditymall features it. They scour the internet to find products that are interesting, unusual, or awesome.
Also, they provide products that shoppers can purchase on the web.
Apparel
Books
Christmas
Food & Drink
Gadgets
Gag Gifts
Geeky Stuff
Halloween
Home & Kitchen
Kid Stuff
Link Roundup
Outdoors
Pet Stuff
Ridiculous
Toys
Valentines Day
Odditymall's shopping platform is powered by Miva Merchant, a flexible and secure eCommerce software. The platforms links buyers to websites and stores that sell items.
Check Out: Best eBay Dropshipping Courses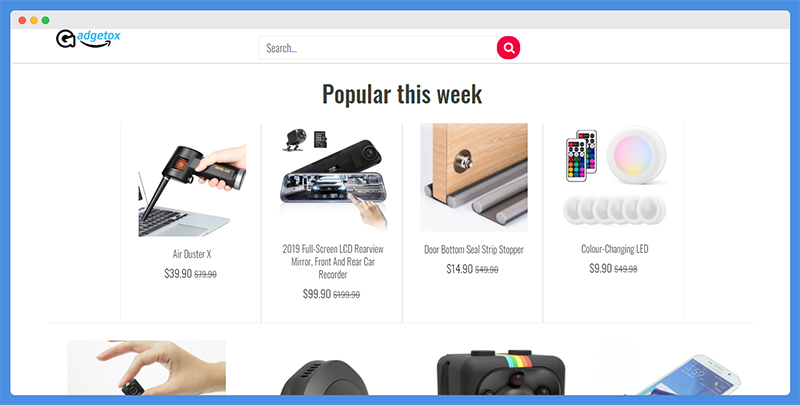 Gadgetox is an eCommerce and dropshipping website. Shoppers can surf and find a offers an extensive collection of items including
Samsung and iPhone accessories
Kitchen Gadgets
Beauty products
Home products
The platform offers products such as
USB Charger
Resistant Glove
Telescope Lens for iPhone and Android
Universal Dust Cleaner
Teeth Whiteners
Gladiator Military Lamp
Pocket Selfie Drone
LED Light Bulb with Spy Camera
Gadgetox is powered by Shopify, delivers high-quality products, and has 100 percent guaranteed satisfaction.
They offer secure checkout pages and multiple payment options. Gadgetox provides various shipping options and allows shoppers to track their orders.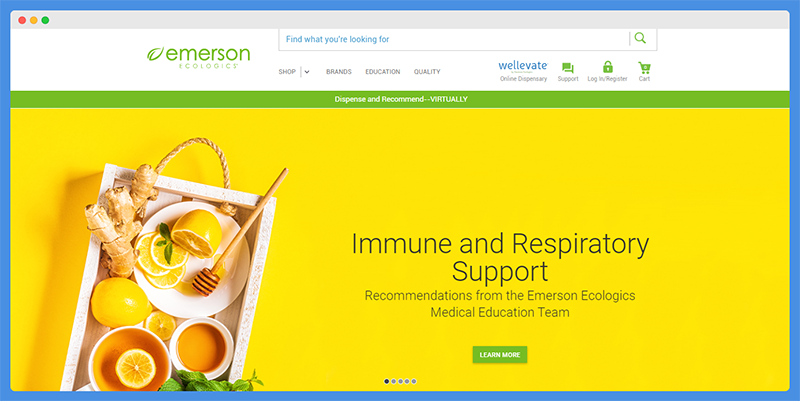 Emerson Ecologics is a website that dropships health and wellness products. The brand has existed for over 40 years.
The platform offers a link between health professionals and their clients. Emerson Ecologics empowers the health community to enhance patients' lives.
The company stocks over 325 brands and offers
Professional-grade supplements
Clinical education resources
Safe patient protocols
Innovative technological solutions
Emerson Ecologics offers products from categories including
Nutritional Supplements
Acupuncture and Oriental Medicine
Animal Health
Ayurvedic Formulas
Children's Health
Food and Beverage
Homeopathic Products
Household Essentials
Medical Supplies
Prescription Items
Skin and Personal Care
Sports and Fitness
Vitamins and Minerals
The store offers free standard shipping for orders above $250. Also, they provide live chat, email, and toll-free phone support.
Shoppers can get guidance on supplements and practice management via interviews, webinars, articles, and videos.
Health practitioners can access supplements, interaction, and health condition databases for data and research-driven information.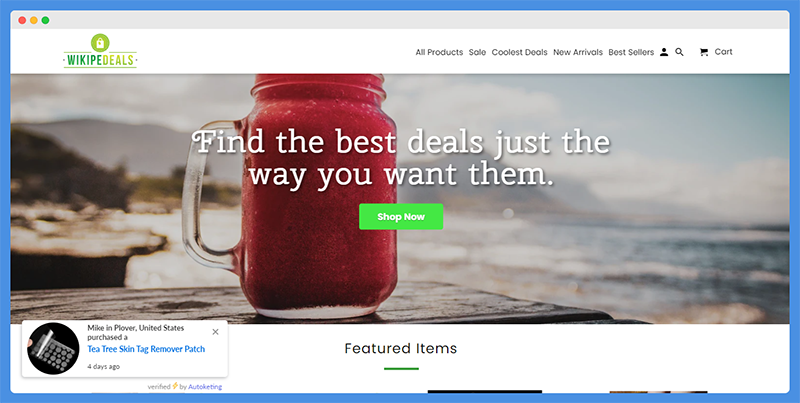 Wikipedeals makes online shopping smoother and much more accessible. The online shopping platform is powered by Shopify.
Shoppers can get the best innovative and trendy products at excellent price points. Their customer representatives offer 24-hour service from initial purchase till it arrives at your doorstep.
Wikipedeals provides domestic and international shipping as well as order tracking.
Shoppers can access products such as
Tatoo eraser
Detox and detox patches
Molecular hair roots treatment
Eco-Aquarium water purifier cube
Electric oil pump extractor
Ultrasonic tick and flea repellant
Cordless blow torch and soldering iron
Wikipedeals provides product cancellation, returns, and refunds. Shoppers can access multiple payment options.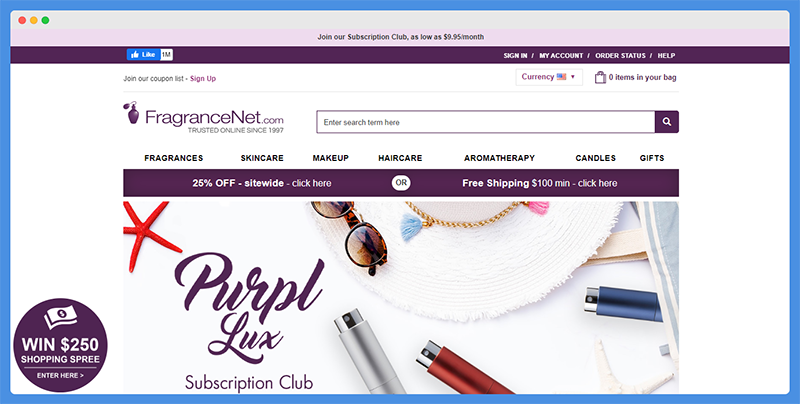 FragranceNet.com is a dropshipping store and independent retailer of quality products including
Fragrances
Skincare
Haircare
Candles
Makeup
Aromatherapy
Gift sets
FragranceNet.com was created in 1997 and has shipped more than 30 million orders.
The platform offers products from reputable brands such as Burberry, Calvin Klein, Givenchy, Hugo Boss, Ralph Lauren, Giorgio Armani, and more.
The online store is powered by Interchange, an open-source eCommerce system.
FragranceNet has a mobile app for iOS and Android users. The platform offers multiple payment and shipping options, order tracking, and product returns.
Worth Reading: Oberlo Review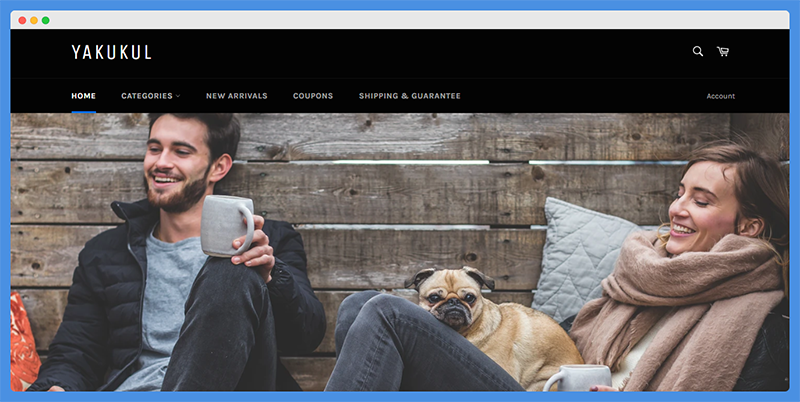 Yakukul is an online and dropshipping store that offers fashion and accessories.
The store was founded in 2008 and is built with Shopify. Yakukul has an attractive user interface and an extensive product assortment including
Home and Garden items
Sports and Outdoor
Health and Beauty products
Toys and Hobbies
Electronics
Men and women fashion
Jewelry and watches
Yakukul offers real-time chat support and secure checkout pages. The company provides worldwide and express shipping, fast refund, and money-back guarantee.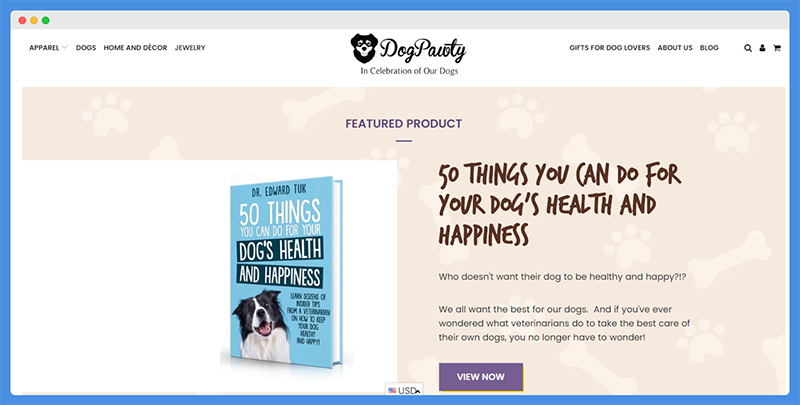 Dog Pawty is a niche-based dropshipping website for dog lovers and enthusiasts. The store offers dog-themed products including
Apparel
Dog stuff
Home and decor
Jewelry and more
The platform is built with Shopify. Dog Pawty offers email and phone support and global shipping. As at the time of this writing, the store offered free shipping on all orders above $40.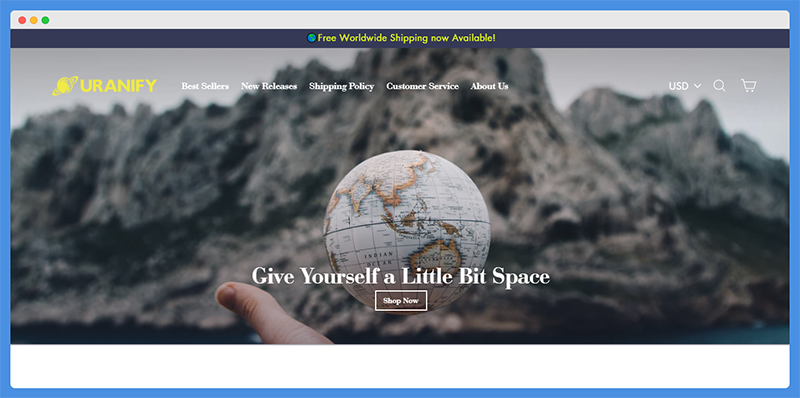 Uranify is a beautifully designed dropshipping website built with Shopify. The online store offers local and international shipping options. The platform has a wide range of products from different categories including
Beauty and Health
Home and Garden
Sports and Entertainment
Toys and Hobbies
Pet accessories
Phone accessories
Watch and Jewelry
If you have any issues with your purchases, you can access 24-hour customer support via email.
Check Out: Doba Review
Final Words
There you have it. We have thoroughly selected some of the most outstanding dropshipping stores.
While some of the stores are niche-based, others have a broad range of products.
If you want to build a successful dropshipping business, these stores can provide the inspiration you need.
Beyond beautiful themes, other key factors can help your dropshipping business soar.
You may need to select a flexible eCommerce platform, choose a broad product assortment or focus on a particular niche, search for reliable dropshipping suppliers, create beautiful store designs with multiple payments and support options, deliver unparalleled customer experiences, and more.
You should go ahead and harness the multiple eCommerce tools at your disposal to build your dropshipping business.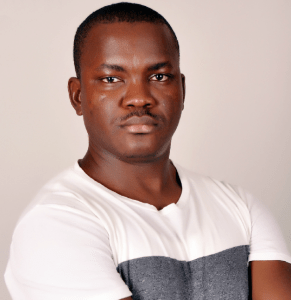 Author: Nicholas Godwin
Nicholas Godwin helps businesses tell profitable brand stories that their audiences love. He's worked on projects for Fortune 500 companies, global tech corporations and top consulting firms, from Bloomberg Beta, Accenture, PwC, and Deloitte to HP, Shell, and AT&T. Works with Mofluid these days.