If you're just getting started with Facebook advertising for your online business, you might want to know how the best in your niche or industry are successfully managing their campaigns.
Maybe you're already in the game, already using Facebook ads, and want to beat your competitors at their own game but you're not sure about their ad strategy so as to replicate their success on your own campaigns.
The short answer is Facebook Ad spy tools. As wrong as it sounds, it's perfectly legal to snoop on the competition's strategies using ad spy tools.
It'll not only help you find the best campaigns and the tactics they currently use, but also helps you be well prepared before running your own campaigns on social platforms.
Spy tools work silently on social media platforms, scraping ads and reporting your competitors' activities, based on your niche.
Besides knowing their ad strategies, you can also see their intentions, how they spend and market, plus much more.
Facebook doesn't like ad scraping though, which is why many such spy tools don't exist; they've been blocked by the platform.
Still, there are several Facebook ad spy tools that make it ridiculously easy to snoop on the competition and get ideas you can replicate in your own ads to win every time.
Two of these are PowerAdspy and AdSpy, which are among the best on the market.
In order to help you decide which one to use between the two, here's a review and comparison of both tools.
We'll look at each tool individually, and then compare them for ease of use, function, number of ads and pricing, and finally give our recommendation.
PowerAdspy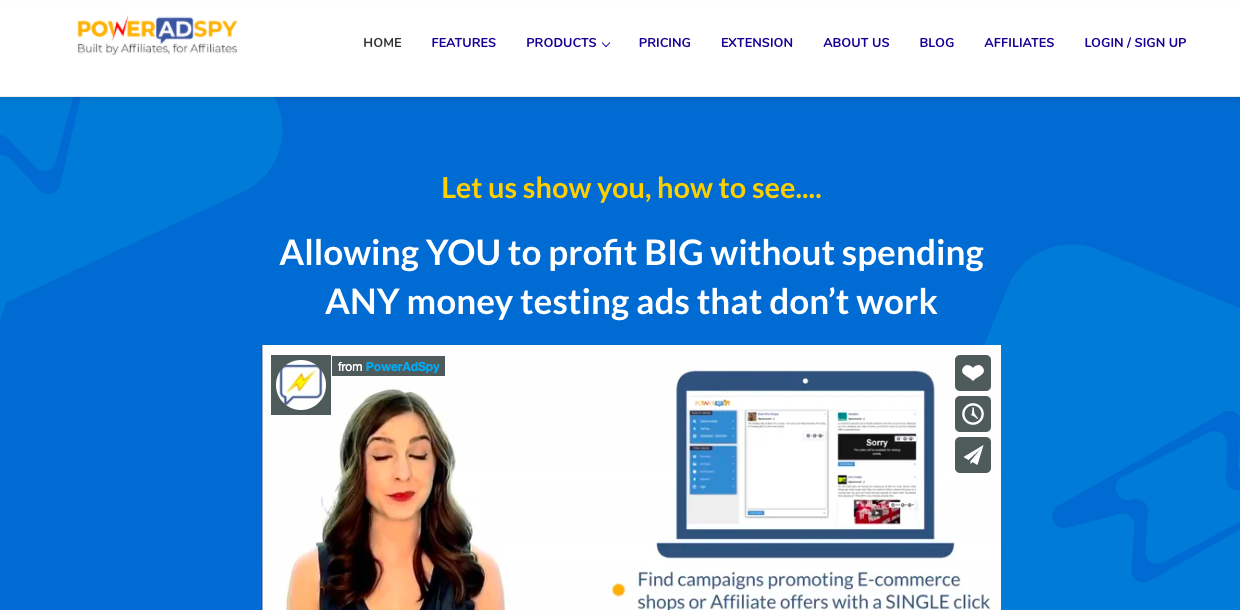 Let's begin with PowerAdSpy review to begin with.
PowerAdspy is an online Facebook ads tool that relies on numerous sources to collect Facebook Ads so you can find the best ones running on the platform.
It monitors your competitors' ads to deliver the winning ads so you can apply their success formulas to your business.
Each ad example is updated and sent to data processing servers in Power Ad spy where the information collected is converted into insightful data that you can use for decision making.
Some of the data you can see includes your target audience's interests, age, and geography, over and above what the competition is up to.
It also shows the social interactions per ad, and can search ads based on advertisers, keywords, landers, trackers, and competitors' domains.
You can also spy on actual live ads, and bookmark them to view later on.
Also Read: Complete PowerAdSpy Review here.

We earn a commission if you click this link and make a purchase at no additional cost to you.
PowerAdspy Benefits
With PowerAdspy, you get many benefits for your business including:
Ability to search ads based on domain or niche
Simple social ad spy & easy filtering of social ads
Helps you create and run efficient marketing and advertising strategies
You can spy on the competition by tracking their creatives, ad copies, angles, and more
Use data scraped directly from ads for your campaign and monetize your business
The tool is time-savvy, which means it saves you a lot of time that would otherwise have been wasted in endless research
PowerAdspy is an intelligent tool packed with powerful features that let you find winning ad campaigns from about 6 million ads collected from more than 15 countries.
PowerAdspy Competition Spy
With Power Adspy, you can spy on your competitors' campaigns while tracking all their creatives, ads, angles, and landing pages from one dashboard.
PowerAdspy Advanced Search & Filtering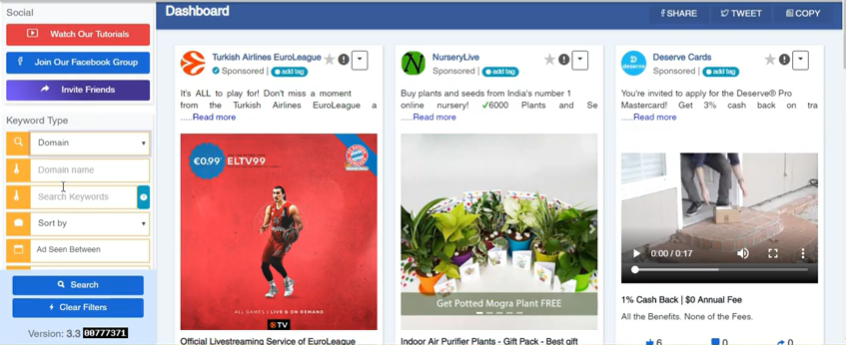 If you're looking for variables like age, keywords, and more, PowerAdspy allows you to search for relevant ads your competitors are running.
You can search or filter them by relationship, gender, age, or whatever is happening on the landing page.
You can even search ads based on competitors' domains and see almost all the ads they're running.
Similarly, PowerAdspy's powerful search algorithm helps you find ads and sort them by shares, date, likes, and comments, to pick out the ones to use to grow your own campaign.
The tool finds ads running on Facebook based on your selected keywords and niche market, in order to scrape the ads example. If you don't find certain ads, you'll need to change your keyword.
However, if it still doesn't show you the ads, log in to your account and click "User Suggestions" and check with their support team about the profile you want.
For example, if it's age, country, or other variables you want to know about, check with PowerAdspy's support team and they'll add the profile you're looking for to the dashboard.
Power Ad spy In-depth Analytics
Instead of guessing what your competitors could be doing, you can find ads in one click through PowerAdspy's analytics.
For every ad you're interested in, PowerAdspy shows you the target market segments, displaying social engagement stats, ad reach, weekly trends, and more on a single page.
Also Read : Best Facebook Ads Spy Tools
PowerAdspy Data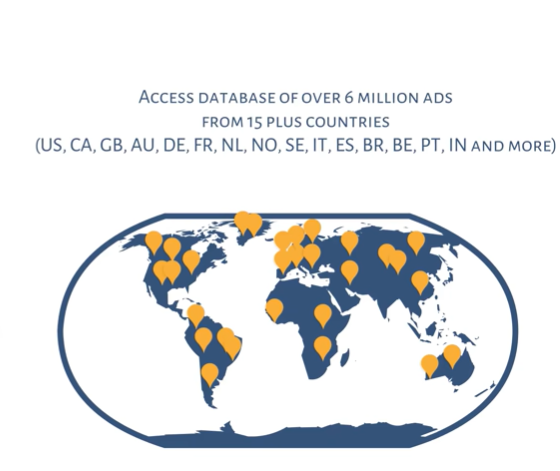 Power Ad spy has data on millions of ads from more than 15 countries, which helps you find the most successful and newest ads in a few clicks. Thousands of new ads are added to its database daily.
PowerAdspy Filtering & Bookmarking Ads
You can control your research using any number of ads you want, and segment them based on Side Location, News Feed, and other positions to find out the best-performing and converting ones.
If you like an ad's creative concepts and want to use them in your own campaigns, just bookmark them and they'll be saved to your own ads inventory.
This way, you don't have to keep looking for them over again.

We earn a commission if you click this link and make a purchase at no additional cost to you.
PowerAdspy Geo-targeting
Power Adspy has a huge data center from which you can draw precise information on your competitors' geo-targeting strategies.
This helps you know the kind of audience that's interested in your product or service.
PowerAdspy Engagement-oriented Details
The tool also helps you find the engagement levels, showing likes, shares, and comments so you can identify the ads that win with the audiences in your niche.
PowerAdspy Extension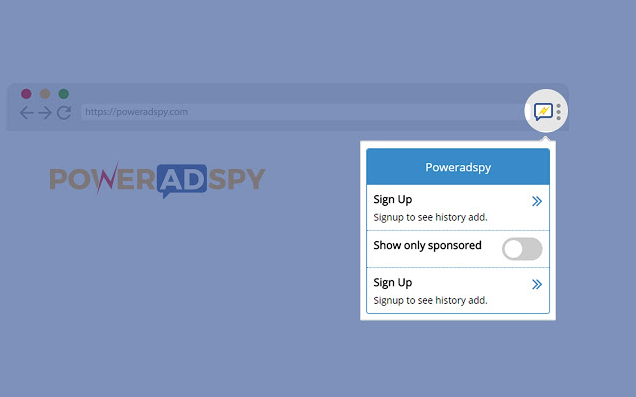 PowerAdspy extension not only helps you see all the ads on your newsfeed, but also the history and insights of your competitors' ads.
You can get inspiration for your own campaigns, and it'll be cheaper to make more ads that resonate with your audience.
The extension is easy to install and use from your browser, plus, it's free to use for a lifetime.
Just open your Facebook profile on Google Chrome browser to activate the extension, and then see all the ads from your NewsFeed, publisher ad history, and ad insights.
Worth Reading : AdSector Review
PowerAdspy Live Ads
This makes your ad monitoring work easier. You can see the ads being published by the competition in real-time to understand the ads for your niche.
You can also search for keywords of the ads you want to see, by clicking 'show original button' under each ad to see it's live page, hashtags, and content used.
Shopify Ads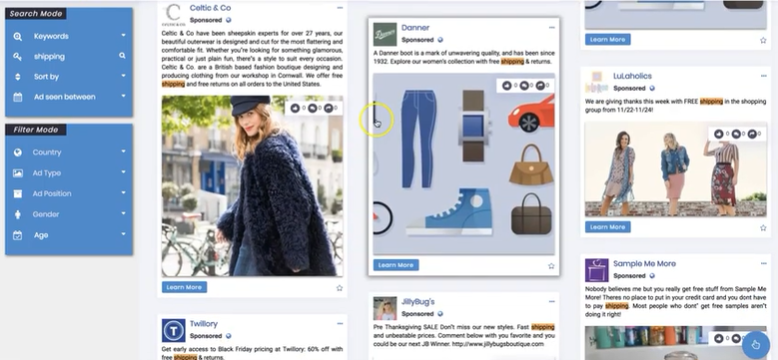 PowerAdsspy doesn't just stop at Facebook; it also goes into Shopify stores and makes it easy for you to spy on ads on the platform.
You can search using keywords and filter results by age, country, gender, and more for more refined results. It works with video ads too.
Instagram & YouTube Ads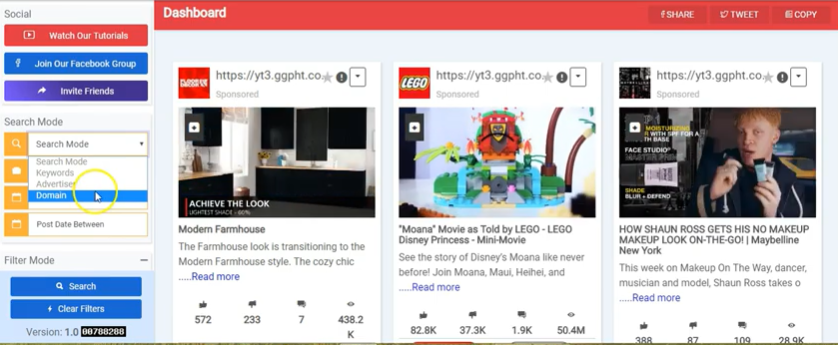 With this feature, you can get all the details on Instagram and YouTube ad campaigns your competitors are running based on your niche.
You can even get in-depth analytics and check the stats for your niche, so as to create better and more effective campaigns.
The Instagram ad intelligence platform helps media buyers, advertisers, and ad agencies discover the most profitable ad ideas or campaigns on the platform, and analyze competitors' strategies while researching any other campaigns.
It's one of the tool's new features, with a searchable index of more than five million Instagram ads covering 15 countries.
Instagram is a prominent platform for advertising businesses worldwide, so PowerAdspy helps solve the demand for competitive intelligence sought after by online businesses.
Not only that, it also gives in-depth analytics and stats over the best performing ads and why they're successful, plus target audience behaviors.
It also helps you automate your routine tasks, scale your Instagram ads, and measure/optimize return on investment in real-time.
Through this one dedicated platform, you can sharpen your marketing strategies and grow your presence by weeding out the best running ads and optimizing your campaigns accordingly.
Other Benefits
Device search: Today's audiences come mostly from mobile devices, so you can filter successful ads based on different devices like smartphones and desktops.
Multiple content support: PowerAdspy supports content such as videos, images, graphic displays, and a lot more, plus you can easily identify the most efficient CTAs as the software is compatible with CTA-based classification. This way, you can choose the right CTA for your ad too.
Complete visibility of ads analytics and real-time engagement
Now that we have discussed PowerAdspy review, let's take a look at PowerAdspy pricing structure.
PowerAdspy Pricing


PowerAdspy has six different paid monthly packages: Basic $49, Standard $99, Premium $149, Platinum $249, Titanium $299, and Palladium $349.
A free plan is also available, but offers you up to 100 searches per month. If you want to try the other plans, you'll have to pay $1 for the Basic plan, and $7 for the remaining plans.

We earn a commission if you click this link and make a purchase at no additional cost to you.
PowerAdspy Pros & Cons
Pros
Scans millions of ads from 15+ countries
Live ads displayed on the dashboard
You can see competitors' ads by advertiser, location, keyword and more
Free plan available
You can filter by devices (smartphone or desktop)
Helps you analyze the competition and understand audience
Cons
Many features lacking in Basic version
Has a learning curve (requires analytical and tech skills)
Related : AdSpy vs AdSector
AdSpy


">">AdSpy is a powerful and searchable database of Facebook and Instagram ads that allows advertisers to keep innovating as they use an array of data and search functionality to uncover the ads they'd like to see.
You can simply and easily spy on the competition so as to find inspiration to make your own campaigns more effective.
The powerful tool is also super affordable, with a wealth of over 77 million ads covering 198 countries in its database, from more than 13 million advertisers.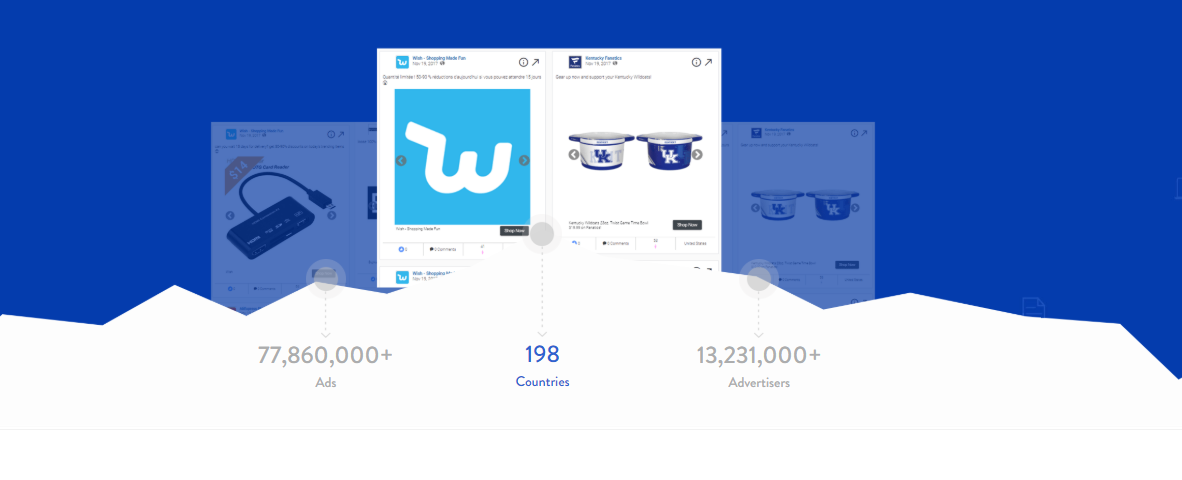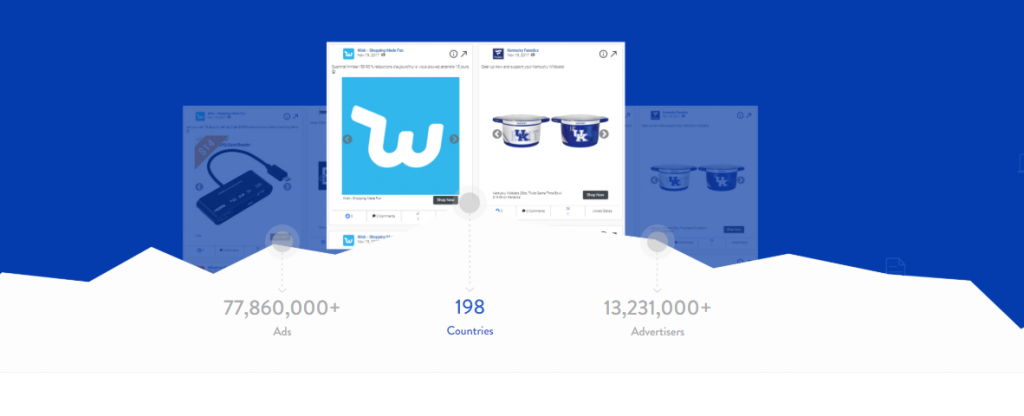 Getting all this comprehensive data from Facebook and other social media sites gives you control over the fastest developing ad platforms online.
With AdSpy's global coverage, you can also assess the trends in the world without compromising on information.
Further, its exhaustive search and filtering features will uncover and show you the ads that you need to know about.
Its simple interface helps you easily discover everything you need to make better marketing and advertising decisions.
The tool is more than just the several keywords you have to track every day. It offers the most search options to help you find the data you want.
It does this by allowing you to search by URL, ad text, page name, and more, from user reactions in the ad.
Its massive database gives you the best foundation for campaign success, plus, you get to control its intelligent interface and pick out what you need to create and run your campaign.
AdSpy also incorporates a wide array of useful data from social media.
This way, you get to see ads from any platform and find out what worked and what didn't, and build your success on these platforms from an informed position.
AdSpy - Get $50 OFF & a FREE Trial
Uncover the competitor ads you want to see. Largest searchable Facebook & Instagram Database. Unparalleled search functionality & more.
Special: Get $50 OFF Adspy & a FREE Trial ==>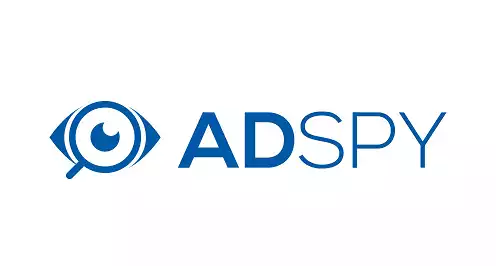 We earn a commission if you click this link and make a purchase.
AdSpy Benefits
Among the benefits AdSpy brings include helping you:
Discover compelling new campaigns
Browse through ads by what is most important to you
Uncover thriving new products
Save money on campaign testing
Monitor the competitors' brands
Scout globally for the best markets
Related : Best AdSector Alternatives
AdSpy Demographics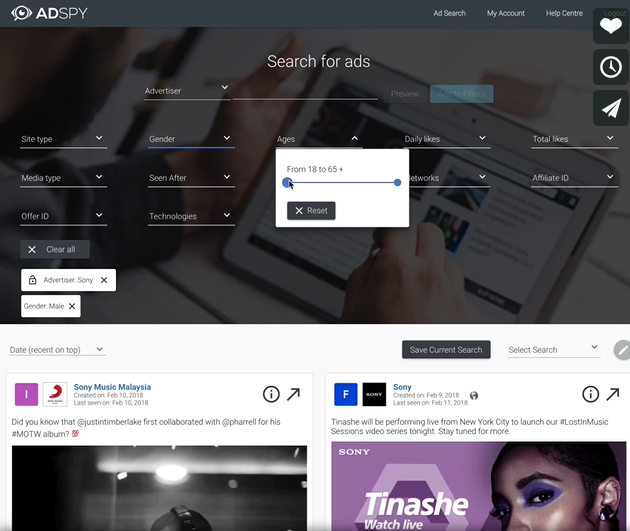 AdSpy can assess the target audience of any ad based on their age, gender, and location thanks to its unmatched contributor network.
You can even see the regions and markets your competitors are dominating, which you need to consider, if you haven't already.
AdSpy Enhanced Search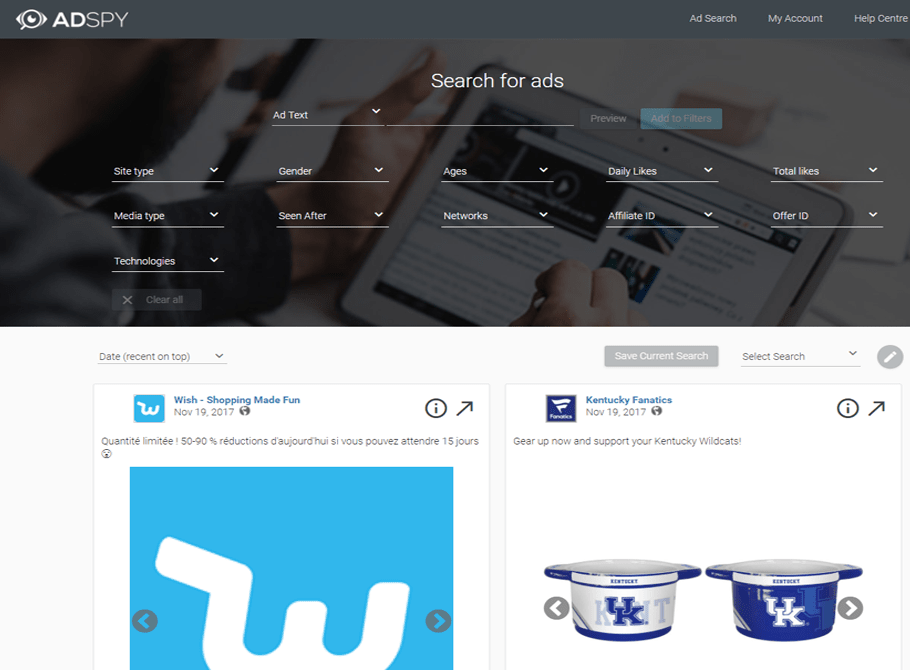 Like other tools, AdSpy has a search feature, but it lets you search by the text in the ad, the number of likes and type of media it used, advertisers' names, and more.
You can also sort out the search results by filtering them by user reactions, last seen, how long the ad ran, and more.
Other search criterion you can use include site type, ad text, media type, seen after, daily or total likes, affiliate ID, networks, technologies, offer ID, and more.
AdSpy Search Through User Reactions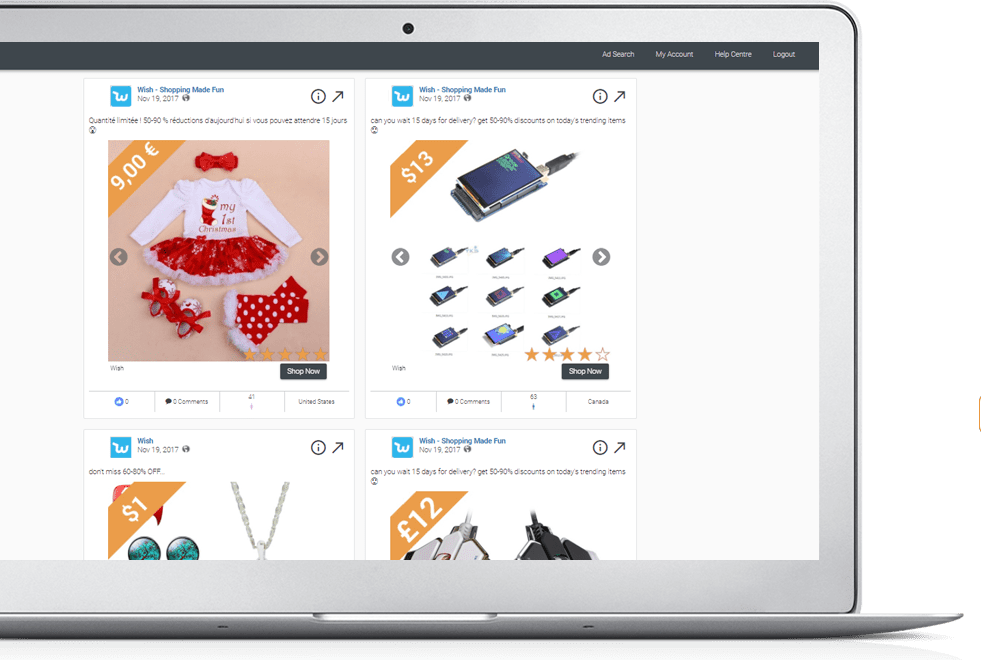 You can search social media users' reactions from the comments on the ads, with the keywords that are important to you, and monitor the competition to see positive and negative feedback.
AdSpy - Get $50 OFF & a FREE Trial
Uncover the competitor ads you want to see. Largest searchable Facebook & Instagram Database. Unparalleled search functionality & more.
Special: Get $50 OFF Adspy & a FREE Trial ==>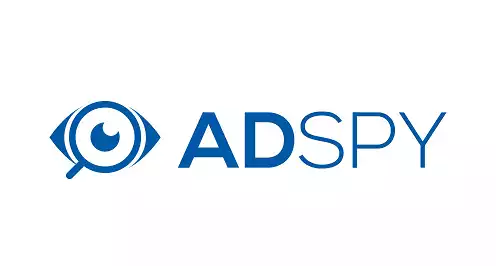 We earn a commission if you click this link and make a purchase.
AdSpy Data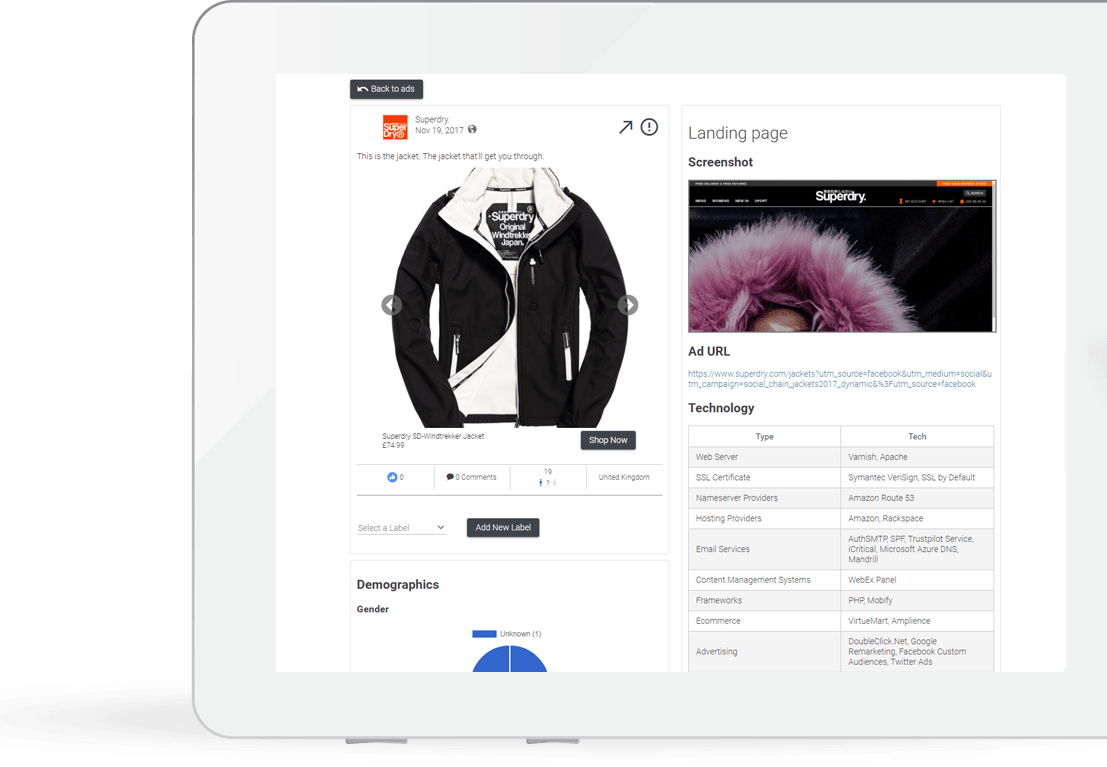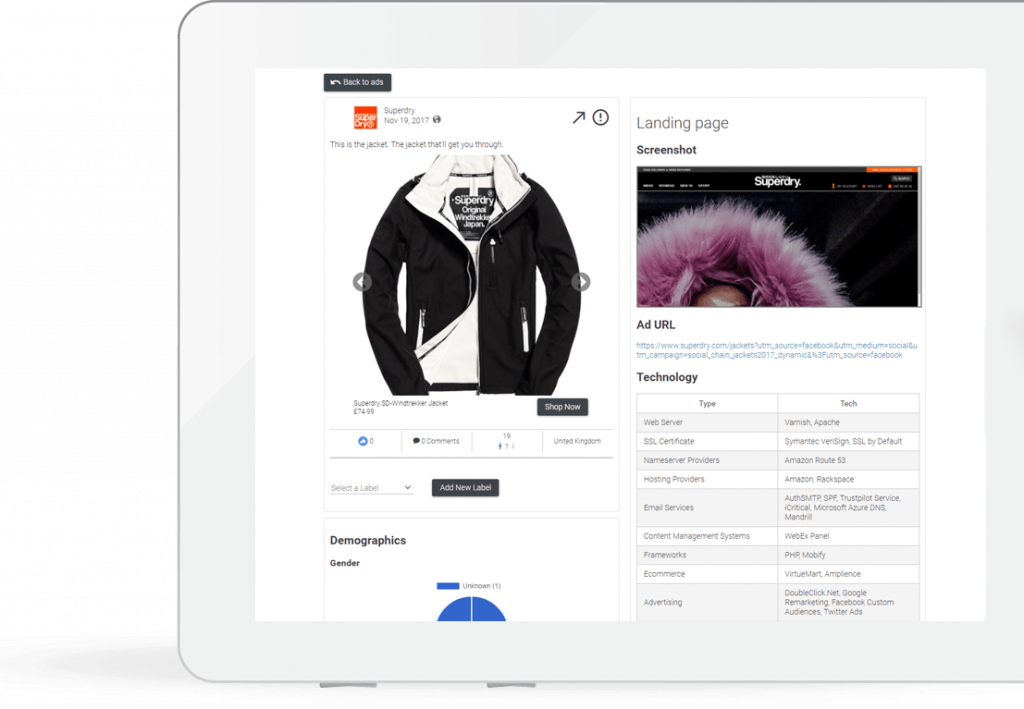 AdSpy has the largest pool of data you need to make decisions on your niche Facebook ads. If there's a trending product that you need to know about as a dropshipper, AdSpy already knows about it.
AdSpy Affiliate Network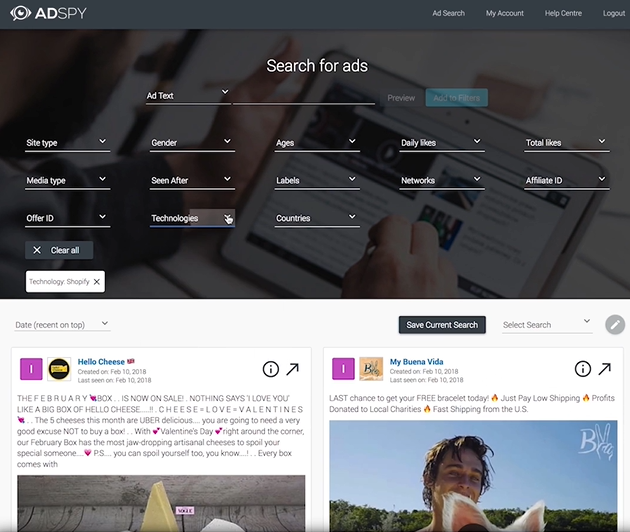 You can find ads by searching for specific affiliates, offers, or by affiliate network. If you just got a great offer, you can search by its ID and see how your rivals promote it.
Cloakers get bypassed so you can get flawless data from their landing pages.
AdSpy Interface


AdSpy quickly searches through millions of records, using its fast servers and clear interfaces in seconds, for efficient and well presented data.
This way, you don't have to be slowed down while researching, and you can get to creating your campaigns in no time.
Also Read : Social Ad Scout Review
AdSpy Pricing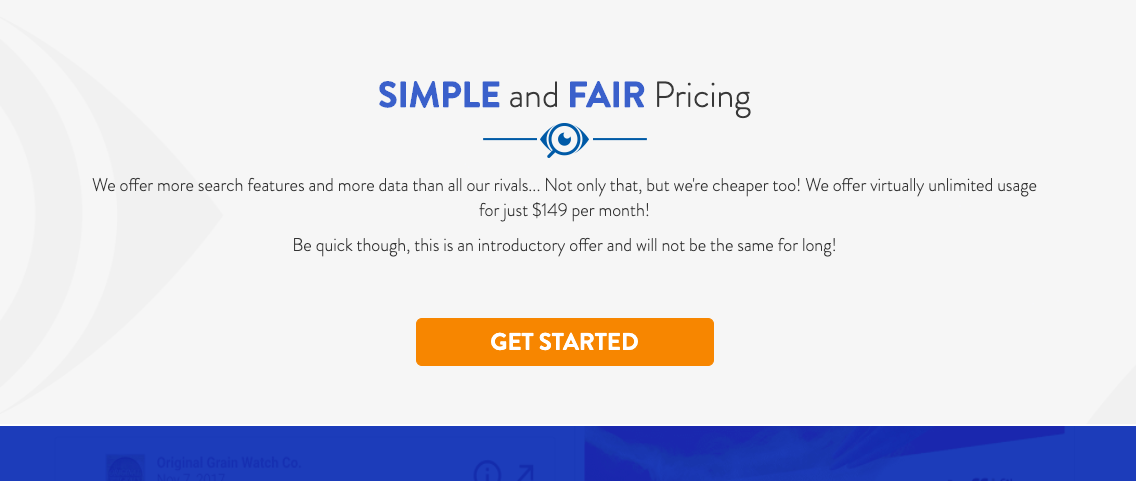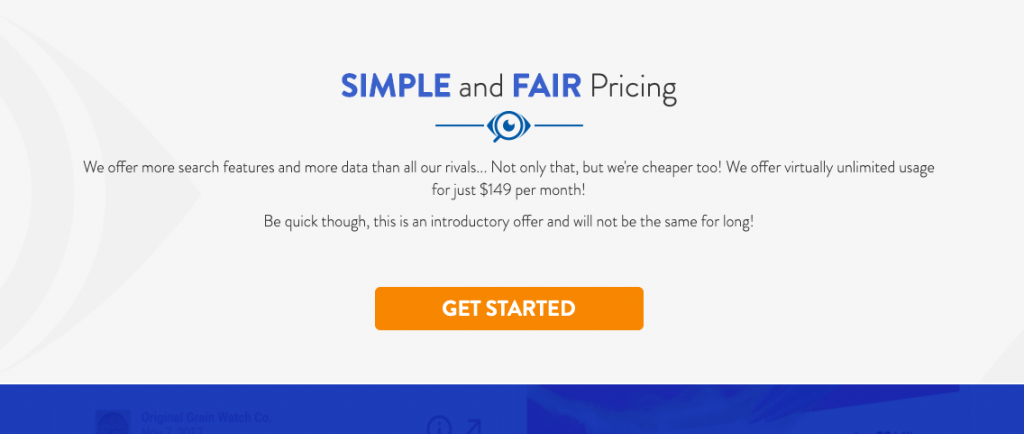 AdSpy offers virtually unlimited usage for its software at just $149 per month. This allows you to enjoy each feature it offers, with more search features and data than most other software.
However, this is an introductory offer, according to the maker, and may not last for long.
Once you subscribe, though, you're entitled to receive a ">">full refund within 24 hours of purchasing the software.
Just contact AdSpy by email or phone at +31 85001 3330, mention your username, and the reason for your cancellation. Any further refunds are at the company's discretion.
AdSpy Pros & Cons
Pros
Huge database
Big data available with actionable intelligence
Enhanced searches
Affordable
Offers competitive intelligence, reputation management, and social listening
Cons
One user per account and 100K ad views monthly
Search tends to time out
AdSpy - Get $50 OFF & a FREE Trial
Uncover the competitor ads you want to see. Largest searchable Facebook & Instagram Database. Unparalleled search functionality & more.
Special: Get $50 OFF Adspy & a FREE Trial ==>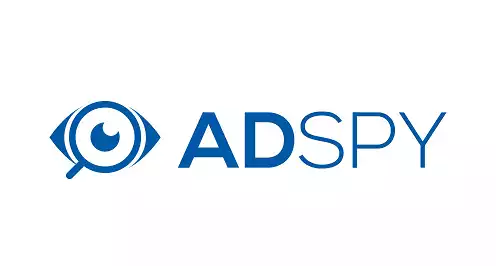 We earn a commission if you click this link and make a purchase.
PowerAdspy vs AdSpy – Which One Is Best?
Are you wondering who wins it between PowerAdspy vs Adspy ?
In order to understand which tool offers the best value for your money and the top features to help you spy on the competition's Facebook ads, we looked at a few criteria as follows:
Ease of use
PowerAdspy has an intuitive layout that both newbies and pros can use, regardless of their expertise in advertising.
It's easy to discover the best performing and successful Facebook ads to draw some inspiration as you build your own ad campaigns on social platforms.
It also allows you to follow as many competitors as you want.
On the other hand, AdSpy isn't easy to use without having extensive knowledge of advertising, so newbies will find it a difficult tool to use.
It has a learning curve, so professionals would benefit more by using it.
Number of ads
PowerAdspy has a database spanning more than 15 countries with more than six million ads.
Popular and new ads are constantly updated, and you can filter them by different variables such as keywords, location, advertisers, and more.
It also allows you to see live ads from Facebook through its dashboard.
AdSpy offers a lot more than PowerAdspy, so it wins on this front. It offers a wealth of more than 74 million ads in its database spanning 198 countries, from over 12 million advertisers.
Function
With PowerAdspy, you can search results based on relevant variables such as keyword, age, interests, gender, or even landing page activity.
This way, you get a more efficient search process instead of wasting time on ads that aren't beneficial or of interest to you.
It also means you get details about the Facebook engagement rates, plus it sorts calls to action for you as well.
AdSpy, however, offers a basic, but enhanced, search function.
The difference with PowerAdspy is that it allows you to search by text in the ads, type of media used, number of likes, advertisers' names, plus more.
It also lets you filter search results by user reaction, length the ad ran for, last seen, and more.
You can also search by site type, affiliate or offer ID, networks, technologies, and much more.
Price
PowerAdspy has a tiered-style pricing structure, with a free plan that you can use if you're just starting out or if you want to try the tool and see if you like it.
Its packages are also priced affordably, with the Basic one at $49 going upto Palladium $349, so you have a range to choose from.
AdSpy on the other hand, doesn't have a free plan, neither does it have different pricing plans. It offers one price for all of its features at $149.
This could be costly for newbies who are just starting out, but ultimately it may be a good value for the money because you get all its powerful features for that price.
Ultimately, the decision lies with your needs and objectives. If you're a startup, PowerAdspy will come in handy, as it's easier to use, and offers a sizeable amount of ads to choose from to get started.
For pros and those who are affiliate marketers, AdSpy is a great tool to use as it gives you a wealth of information to work with and helps you grow your online business even more.
Worth Reading : AdSpy Review
Final Thoughts – Adspy vs PowerAdspy
So now we answer the much awaited question – Adspy vs PowerAdspy
Online business and advertising are great, but without using spy tools, they can be harder to do.
Facebook ad spy tools are indispensable, even though they're quite an investment, but if you're in the advertising game, you have to keep changing with it as it's a dynamic space to be in.
If you're a newbie affiliate marketer or startup online business, PowerAdspy is a great tool to start with, especially because it offers a free plan you can use monthly, and upgrade later.
As you become savvy, you can move to using AdSpy if you feel PowerAdspy isn't giving you enough based on your level of growth.
Both tools will get the job done, but this comparison reveals that PowerAdspy is great for startups and small or medium-sized businesses, while AdSpy works best with businesses that have more advertising experience.
We recommend using AdSpy over PowerAdSpy as an ad intelligence tool for social media channels because it's not only easy to use, but pretty straightforward. 
Its interface, to the variety of features such as its search and filter functionality help you narrow down your searches from the huge database. 
Thus, you're assured of finding what you're looking for. It's also helpful when you're looking for feedback about your product or service from social media users. 
For example, searching by user comments helps you find the ads that have the most comments about your brand offerings, or you can find more by searching using many other variables to discover more information. 
For a huge database of social media ads, AdSpy has created a great discovery tool as you can search by any variable you can possibly think of including gender, country, audience age, daily or total likes, user reactions, and more.
While your preferences and needs determine the tool that's best for your business, AdSpy is the clear winner in this round of Adspy vs PowerAdspy comparison.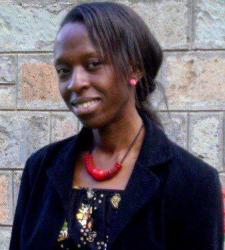 Author: Elsie Biage
Elsie started off as a freelance business and tech journalist. Having written for publications like Lifewire, and WindowsReport, she has garnered immense exposure over the years. She is a certified social media expert with deep interest in internet marketing, ecommerce and information technology.