The internet has become an integral part of our lives as it plays a significant role in shaping our lives. With the help of social media, people can interact worldwide, access news and information, and build relationships.
However, its downside is that impressionable kids can be subjected to people with malicious intentions or harmful websites. For this reason, you need a mechanism to monitor user activities on target devices.
Spy apps are a type of software that helps you monitor the smartphone activities of your child, employee, or spouse. Spy apps can monitor activities such as text messaging, record screens, location, and call records.
These apps are invisible to an average user, and you can link them to your social media. If you are looking for the best-hidden spy apps for your Android or iPhone, this review will significantly help.
But with so many options available, I have narrowed it down to the best 20 apps with well-illustrated features, prices, and other aspects to help you make an informed decision.
Best Hidden Spy Apps For Android & iPhone (Free Included)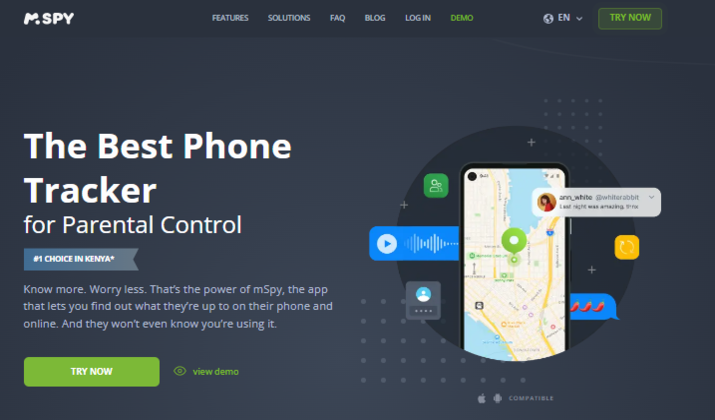 mSpy is one of the best Android phone trackers for parental control. The app lets you find out what your children are up to on their phones and online without them knowing.
The mSpy app has been here long enough, has helped over 1.5 million customers, and is available in 180 countries. What makes mSpy stand out is its arsenal of features.
The app allows you to monitor and view text messages, social media, installed apps, note entries, calendars, keystrokes, photos, and videos on your child's phone. mSpy gives you value for your money.
The app has three plans: a one-month plan at $48.99, a three-month plan at $27.99, and a 12-month plan at $11.66 per month.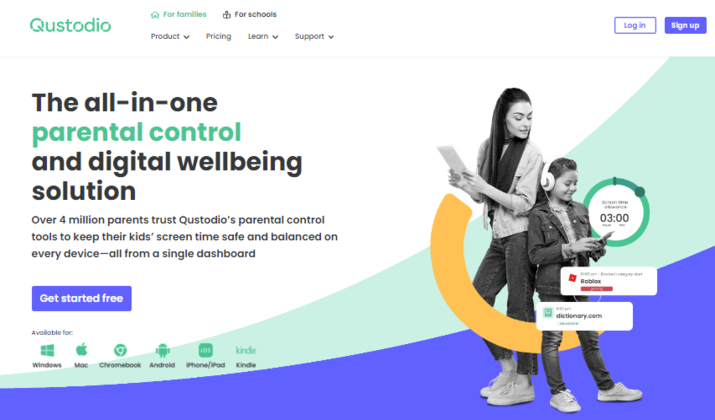 Qustodio is an all-in-one parental control and digital solution that helps keep your kid's screen time balanced and safe on all devices.
It has all the parental control tools you need to protect your child, including filtering their content and apps, monitoring their online activities, setting time limits, tracking calls, locating family, and reports and alerts.
Qustodio is suited for both Android and iOS systems, and its free version is comprehensive as it allows you to set rules and time schedules.
Qustodio offers plans for families of all sizes. Their Small plan costs $54.95 annually and supports up to five devices. The Medium plan gives you the best value at $96.95 per year and supports up to 10 devices, while the Large plan goes for $137.95 per year.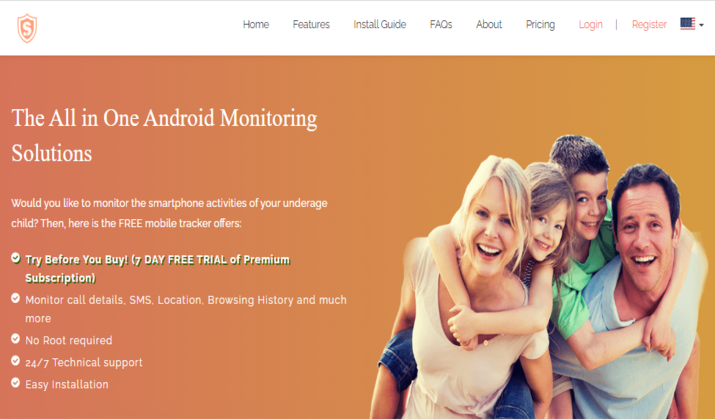 SpyHuman is an all-in-one Android monitoring solution that lets you monitor the smartphone activities of your child, employee, spouse, or any other person. The app offers a discreet way of monitoring call details, location, SMS, browsing history, and emails.
SpyHuman also allows you to restrict certain browsing activities on the target device, and you can track the device in case of theft. SpyHuman is an excellent solution for 3.0 Android versions and more.
Join the over one million users enjoying the excellent features of SpyHuman with the seven-day trial plan that supports one user or upgrade to their Premium plan at $9.99 per month per device.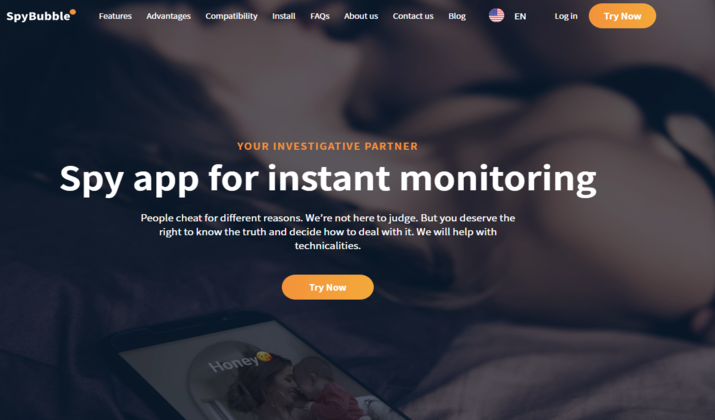 SpyBubble is an exciting app for all Android and iPhone users offering over 25 spying features for easy and convenient tracking. SpyBubble can help you catch a cheating partner, monitor your kid's online activities, and track employees to attain high-level productivity.
The app works in silence to capture all phone data and then relays it to your SpyBubble account for you to access through a dedicated control panel.
SpyBubble stands out because its SMS command feature allows you to send SMS from a target phone, delete phone information, and check specific phone activities.
SpyBubble offers three subscription plans. Enjoy their discounted rates for a one month plan at $42.49, a three-month plan at $25.49 per month, and a 12-month plan at $10.62 per month.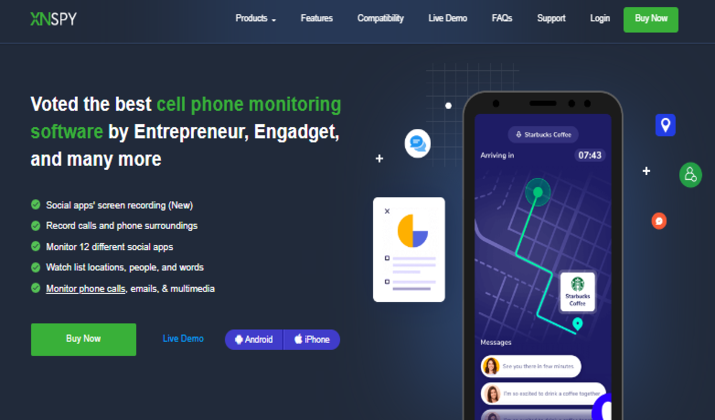 XNSPY is rated as one of the best cell phone monitoring software that allows you to monitor one or more people for personal or professional purposes.
XNSPY offers a range of features, including social app screen recording, recording calls and phone surroundings, monitoring 12 different social apps, monitoring calls, emails, and multimedia, and watching a list of people and words.
The best IT and support team back up its advanced monitoring features to help you create safer digital spaces around your home and work.
XNSPY gives you a seamless monitoring experience all year round and works with major smartphone brands and Android and iOS operating systems.
XNSPY offers two subscription plans: a yearly plan at $7.49 per month and a quarterly plan at $19.99 per month.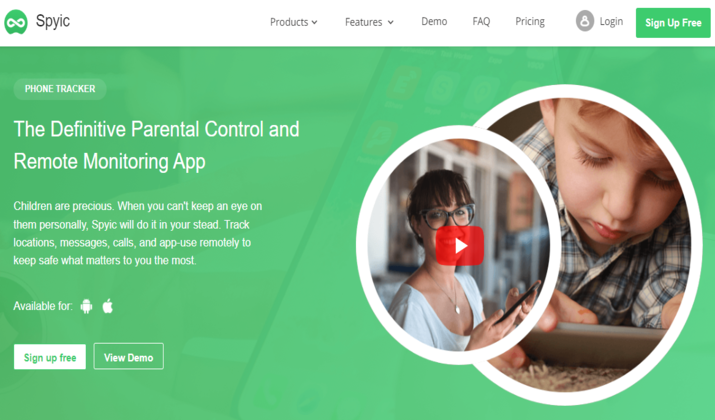 Spyic is a definitive remote monitoring and parental control app that helps you keep an eye on your children. Spyic helps you remotely track locations, messages, app use, and calls to keep safe what matters to you the most.
Its powerful remote monitoring features allow you to look through the target device's contact list, read group and individual WhatsApp chats, create a virtual geographic boundary, and review visited websites. Spyic is compatible with Android and iPhone.
Spyic offers separate plans for Android and iOS. For Android, Spyic offers its Basic plan at $39.99 per month for one device, Premium at $9.99 per month for one device, and Family package at $69.99 per month for three devices.
The iOS plans are as follows: Family plan at $99.99 per month for five devices, Premium at $10.83 per month for one device, and Business plan at $399.99 per month for 25 devices.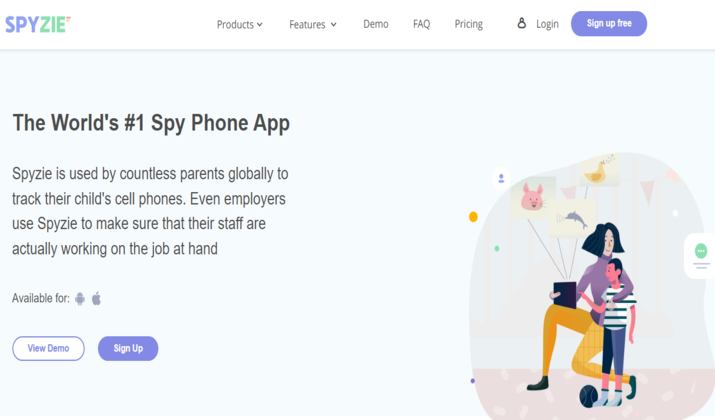 Spyzie is one of the top choices for countless parents who wish to track their children's cell phone activities. Additionally, employers use Spyzie to ensure that their employees are working.
Spyzie can be installed on any Android device to help you monitor social media, track calls, track location, messages, and browser history.
The app allows you to export data and is one of the best Android spy apps for 3.0 and higher versions. Spyzie is also compatible with the iOS operating system.
Enjoy Spyzie Premium iOS plan for $10.83 per month or an Android Monitoring plan for $9.99.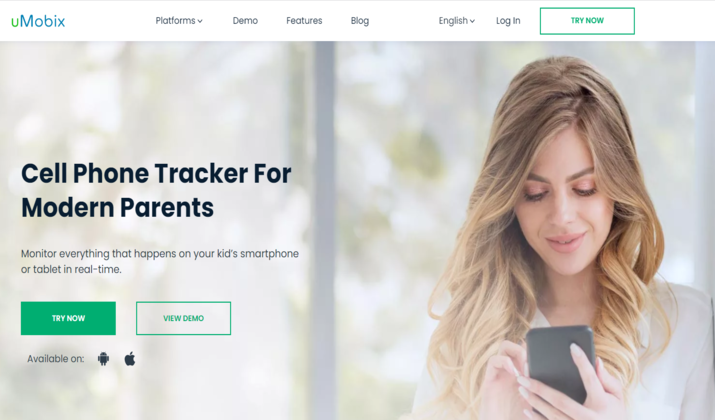 uMobix is an excellent spying app that supports monitoring various activities on different platforms. The feature-rich app offers advanced cell phone monitoring for parents and is the easiest and most convenient way to stay informed.
Its call history tracking feature helps you keep tabs on your children's social interactions. In contrast, the social apps feature lets parents know the kind of content their kids see on Instagram, Facebook, WhatsApp, Messenger, Viber, TikTok, Skype, and Snapchat.
Other features include text messaging, GPS location tracker, access to control on the target device, remote streaming of video and audio on the target device, and viewing deleted information. UMobix works well on all Android OS, all iPhones, and iPad.
uMobix offers three subscription plans: a monthly plan for $49.99, a three-month plan for $29.99 per month, and a 12-month plan for $12.49 per month.
Hoverwatch is top spyware that is easy to use and discreet in serving its purpose. Hoverwatch is trusted by over one million users who use the app to protect their loved ones, and you can have it running in just three simple steps.
The app is available for all smartphones, and you can use it to monitor location, social media, see all voice calls and messages, and even keep an eye on the target device's camera.
Its invisibility feature ensures that you stay hidden so whoever you monitor will never suspect anything. Hoverwatch also allows you to use the key logger to know everything typed on the target device, including passwords.
According to the Hoverwatch website, the software has been installed on 12 million devices. The app offers three subscription plans: one month from $49.99, a three-month plan from $29.99 per month, and a 12-month plan from $12.49. All these plans track one device.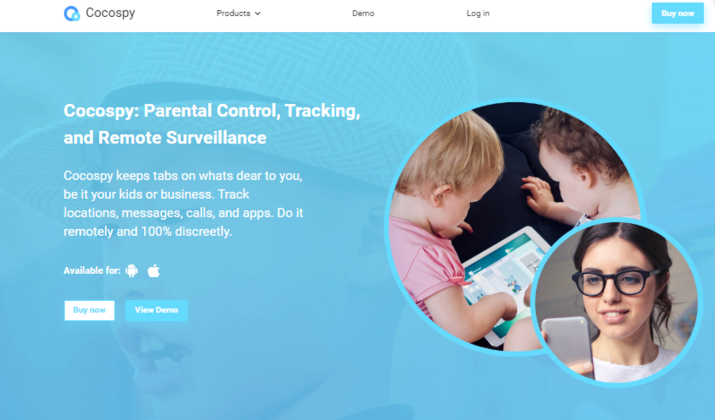 Cocospy is one of the best spyware apps that lets you conveniently monitor target devices from any browser. The app allows you to observe the target device's messaging and social media activities and check location, call logs, and contacts.
Cocospy will do all these without you being found out, thanks to its stealth mode, and you can get started in minutes. Cocospy helps you protect your children from bullies, scammers, hackers, phishers, and sexual predators.
It is also a perfect solution for creating a better business by allowing you to know employees who are loyal to your company and is fully compatible with all Android devices and iOS devices.
Cocospy offers three exciting pricing plans with a 60-day money-back guarantee. Sign up for their Premium plan for $9.99 per month for one device or the Family package at $69.99 per month if using Android devices.
For iOS devices, Cocospy Premium will cost you $10.83 per month for one device.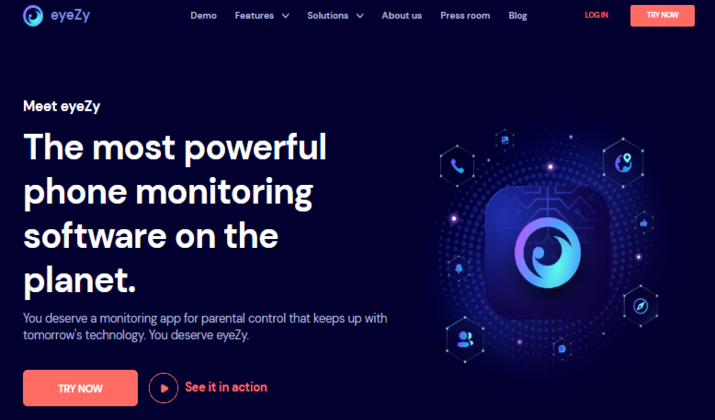 eyeZy is one of the most powerful phone monitoring apps available. Technology is rapidly changing, and it's getting harder to keep up with kids and their actions when you are not around.
eyeZy keeps up with tomorrow's technology; hence it can be a valuable add-on to your mechanism of protecting your loved ones. The software works with all devices and keeps you invisible while you see activities on target devices.
This app lets you monitor texts, social media, and pictures and remotely block questionable websites.
It is one of the rare spy apps that feature innovative AI technology, and its intuitive keystroke capturing ability ensures that you keep tabs on keystrokes registered on target devices.
The app is also powered by bank-grade encryption that keeps your data and your family's data protected and secure.
eyeZy offers its mobile application services free of charge.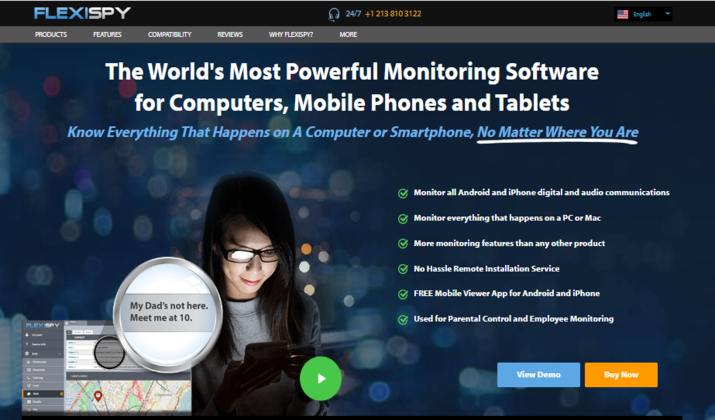 FlexiSPY is a powerful monitoring software for mobile phones, computers, and tablets. It is best for monitoring emails, digital and audio communications on Android and iPhone devices, everything that happens on a Mac or PC, and parental and employee monitoring.
FlexiSPY lets you live stream audio and video of the device's surroundings and remotely control the device. Other features include GPS tracking and geo-fencing that alerts you when the target leaves or enters a certain location.
FlexiSPY offers three packages; the Lite plan goes for $29.95 per month, the Premium plan for all-round monitoring of smartphone activities for $79 per month for your iPhone and iPad, and the Extreme plan for your PC or Mac at $79 per month.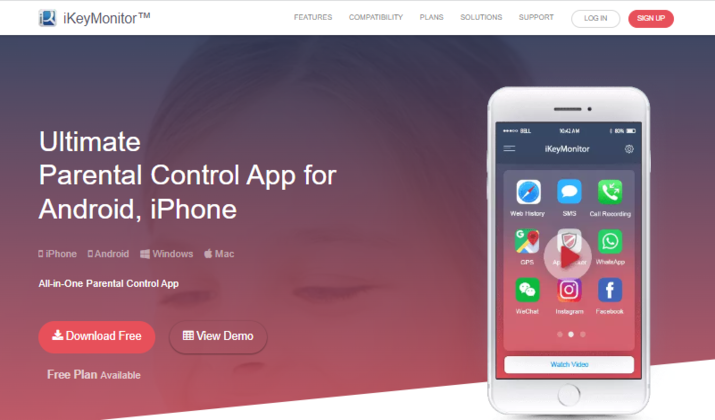 iKeyMonitor is the ultimate parental control that works well with Android and iPhone. The all-in-one app prides itself on helping more than 400K parents from 100 countries safeguard their kids.
The app is best for monitoring phone activities to protect kids from cyberbullying and other online dangers. With iKeyMonitor, you can monitor text messages, check websites visited, record phone calls, and track current GPS locations.
In addition, iKeyMonitor helps you listen to the surroundings, view chat messages on WhatsApp or Snapchat, and capture screenshots in real time.
This app gives you complete control of your kid's smartphone activities, plus options to block inappropriate games/apps, get instant alerts, and set screen time limits to help curb phone addiction.
iKeyMonitor offers free limited plans for mobile and desktop. However, to unlock its superior features, you can sign up for a free mobile basic plan plus add-on features for $9.99 for three days or $16.66 per month.
If you'll be using your desktop, sign up for iKeyMonitor's Windows/macOS monitoring for $29.99 per month per device.
GuestSpy is a hidden spy app that offers powerful surveillance for mobile activities. The app allows you to read and record messages sent and received on your target device.
The app can also track the GPS location of the target device and is fully designed to function on any Android device.
Unlike other spy apps, GuestSpy does not reveal any information to other platforms, including social networking platforms. GuestSpy is easy to install and does not affect the performance of your kid's device.
The app uses the latest technology to monitor SMS, calls, calendars, emails, web history, and more. GuestSpy is user-friendly, though it requires a constant internet connection to function.
It has 10+ monitoring features to help you with parental control, catch a cheating partner, spy on employees, or find and back up a lost phone.
It is an excellent smartphone monitoring tool offering free spying features.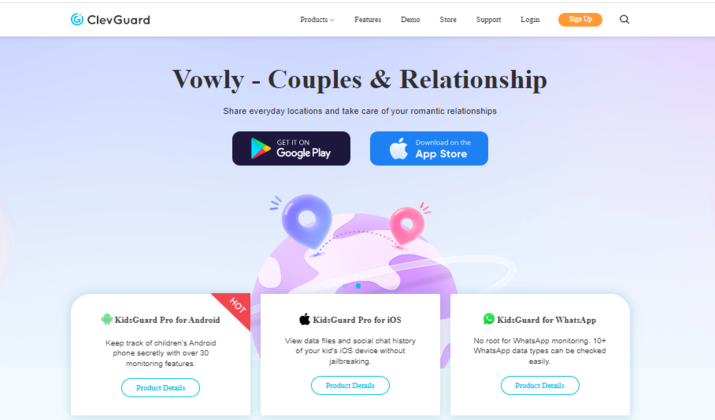 KidsGuard Pro is an exciting surveillance app that helps you protect what matters to you. KidsGuard Pro is endowed with features that allow you to monitor activities on a target device, but what stands out the most is its intuitive and user-friendly interface.
The app will enable you to monitor over 30 social media platforms, WiFi, and GPS tracking on a target phone. With KidsGuard Pro, you can access browser history, call logs, and video thumbnails, among other app activities.
KidsGuard Pro can also help companies take timely actions when employees leak enterprise privacy, strengthening internal confidentiality and security.
KidsGuard Pro allows you to unlock advanced monitoring features without rooting with exciting monthly, three-month, and yearly pricing plans. Sign up for the monthly plan for $29.95 or save more with the annual plan for $8.32 per month.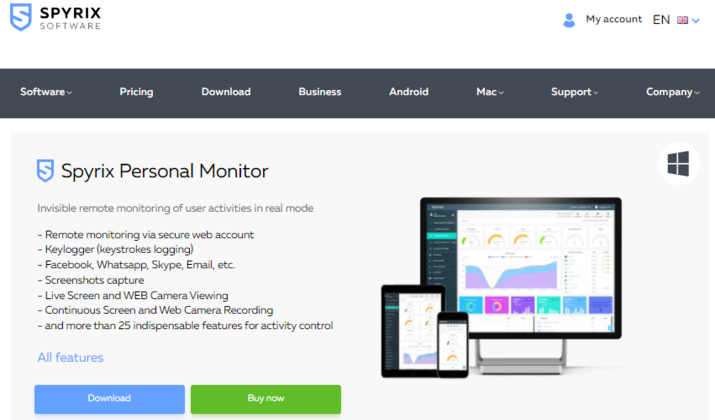 Spyrix is an invisible remote monitoring tool that helps you monitor user activities in real time.
With Spyrix personal monitor, you can monitor employee activities in real-time from any place and any device, capture screenshots, monitor Facebook, Skype, email, and record screen activities and web camera.
The Spyrix keylogger feature helps you record and monitor every keystroke, and the app is entirely discreet and tamperproof, meaning kids cannot find it or remove it from the target smartphone.
Spyrix is compatible with modern Android and iOS devices and offers a detailed report on online activities.
Get Spyrix personal monitor (Windows) for $69 per year or Spyrix Employee monitoring for Mac for $199 per year.
Spyrix also offers EvaSpy for Android (2.1 version and above) in three plans: a Basic subscription at $28.95 for 15 days, a Standard subscription at $39.95 for 15 days, and EvaSpy Pro, which gives you total control over the target device at $49.95 for 15 days.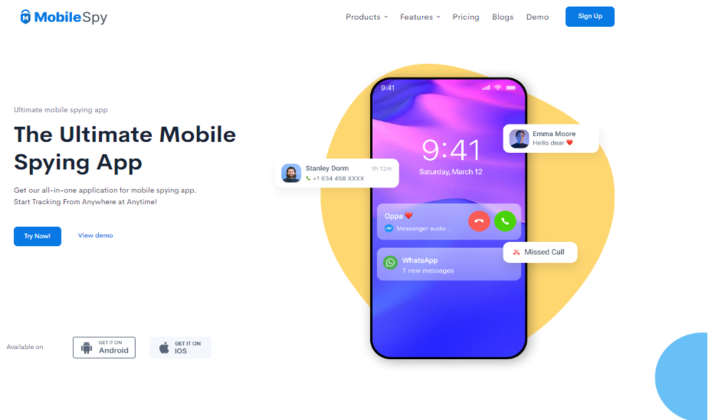 MobileSpy is an all-in-one mobile spying app that gives you 24/7 parental control to ensure that your little ones go online safely. The app offers powerful remote tracking, thanks to its robust, reliable, and out-of-the-box features to track online activities on your target device.
With MobileSpy, you can track incoming and outgoing calls, track and record sent and received messages through IM apps or SMS, get live location and GPS history, and spy on social media activities on Facebook, Instagram, Viber, Snapchat, and Tinder.
The app also allows you to access all videos and photos taken, downloaded, or saved, among other exciting features. You can get started with the app in three simple steps; sign up, connect the target app, and execute live commands.
Mobile Spy offers affordable plans for Android and iOS systems. Subscribe to the Mobile Spy Basic Android package at $9.99 per month to monitor calls, SMS, and SIM details, or get a Standard iOS plan for $14.99 per month.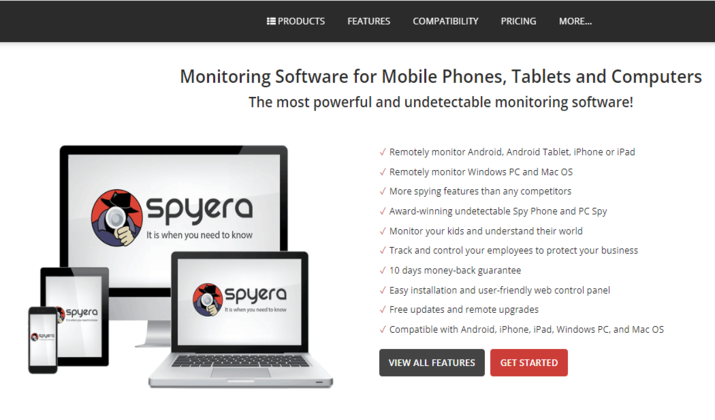 SPYERA is a monitoring software for mobile phones, computers, and tablets, which promises you a rewarding surveillance experience. This undetectable monitoring software allows you to monitor target devices remotely and has more spying features than most monitoring apps.
With SPYERA, you can monitor your kids and understand their world better, track and control employee activities to protect your business, and achieve maximum productivity.
Its keylogger feature ensures that you see everything typed on the target device, while the web history tracker gives you details on the websites being visited, bandwidth, and login details on those sites.
SPYERA is compatible with Android, iPhone, iPad, Windows PC, and macOS.
This app offers monthly and yearly packages for smartphones, tablets, and computers. Purchase the smartphone plan to enjoy monitoring on your Android or iPhone at $89 per month, or your Windows or Mac PC at $49 per month.
You can also spy on all compatible devices for $479 per year.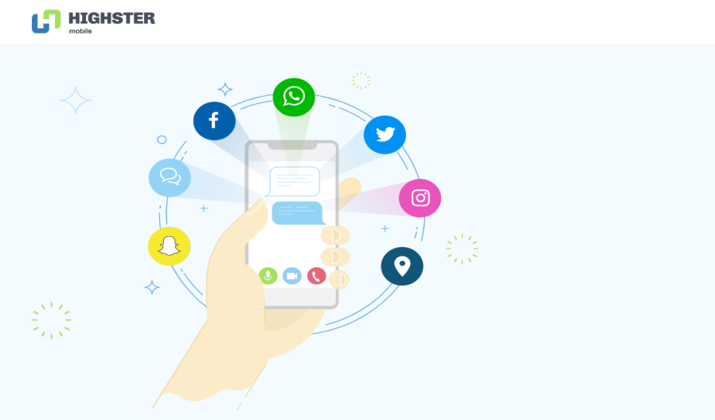 Highster Mobile is a top cell phone monitoring app for Android and iPhone. Highster provides the ultimate way to protect your children and keep employees productive, and you can start enjoying its robust features in three simple steps.
With Highster, you can get GPS location and history, remotely access calls and texts, and Facebook and social media messages.
Other features include a live control panel that lets you see all details regarding the target device and a photo and video log for viewing photos and videos received, sent, or recorded.
Highster Mobile offers two pricing options for your surveillance needs. You can subscribe to the Basic option with limited features for $4.99 or upgrade to the feature-rich Highster Pro plan for $6.99 per month.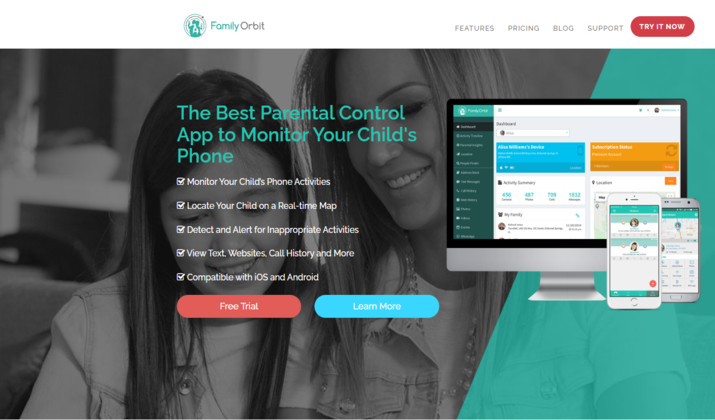 Family Orbit is the best parental control app to monitor your child's phone activities, locate your child on a real-time map, detect inappropriate activities, and view texts, call history, and websites visited.
Family Orbit is compatible with Android and iOS. With this app, you only need one account to serve the entire family. Another advantage of Family Orbit is that it doesn't require jailbreaking and offers instant alerts and notifications to keep your family safe.
Get started with a seven-day free trial and enjoy easy digital parenting with a monthly subscription at $19.95 or a yearly subscription at $89.95.
Final Words
There is so much happening on the internet and smartphones these days, so getting a spy app that suits your needs and budget is the surest way to keep children and workers safe and ensure they are not doing inappropriate things at home, school, or work.
mSpy takes the day as the best app for proper parental controls and remote surveillance. It has many features to keep your loved ones safe offline and online, user-friendly apps for kids and parents, and excellent customer support.
The app also gives you the best value backed by a risk-free 10-day money-back guarantee.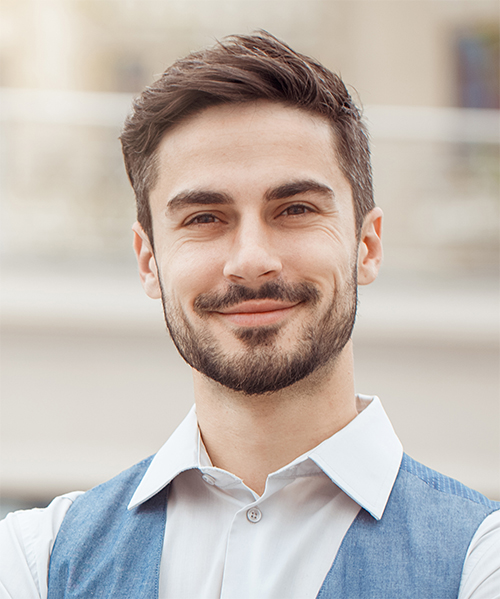 Author: Scott Macarthur
Scott L. Macarthur is a marketing consultant and an online author. He is mostly engaged in providing his expertise to startups and SMBs. He is also an author on TheNextWeb.