Finding a good Amazon discount site can be tricky, but If you have done your research, you have probably come across Vipon.
Vipon is one of the greatest Amazon discount sites out there for a couple of reasons:
It is free, has a great user interface, and offers an insane amount of deals.
The website offers deals on a product in exchange for an honest review. It is a win-win situation for both the customer and the seller.
While Vipon is great, there are some limitations. The site has coupons that are only available to a few countries so if you are not living in the U.S., Canada, U.K., or Germany, you may not be able to use the site.
In addition, coupons may not work if you have varied products in your cart and some products are not available for coupon use.
Fortunately, there are a few alternatives to Vipon that offer similar services and some with even better features.
In this article, we will be discussing some of the best Vipon alternatives.
Best Vipon Alternatives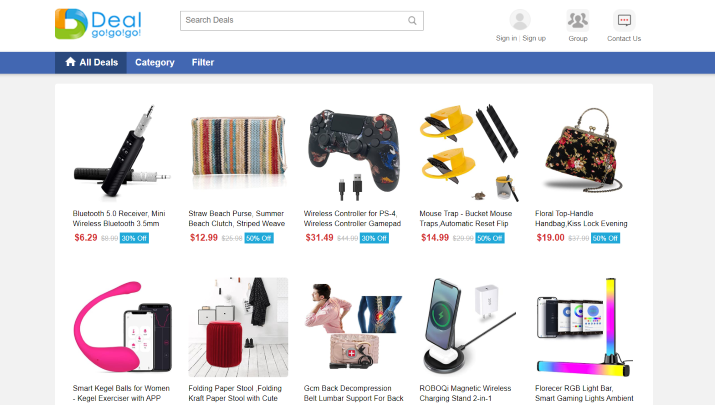 Dealsgogogo offers shoppers discounts on their favorite brands and products. Dealsgogogo offers a wide selection of products from top retailers, including Amazon, Walmart, and Macy's.
They also offer a variety of discounts, including daily deals and coupon codes. Dealsgogogo works by providing shoppers with a wide selection of discounts on their favorite brands and products.
It shares many features with Vipon, including a wide selection of products, discounts from top retailers, and a variety of discounts. However, Dealsgogogo offers an extension for Google Chrome that allows shoppers to automatically apply coupons at checkout.
The extension is currently available for free and can be downloaded from the Google Chrome store.
It becomes active when you open the Amazon site on your browser. It will find and apply the best coupons for any item that you come across while browsing.
The platform has millions of coupons in its database, so there's a chance you'll find a coupon for almost anything you're looking to buy.
If you have any issue using a coupon code from Dealsgogogo, you can contact their customer support team for help as they respond quickly.
Related: How To Find Great Deals & Free Stuff On Amazon?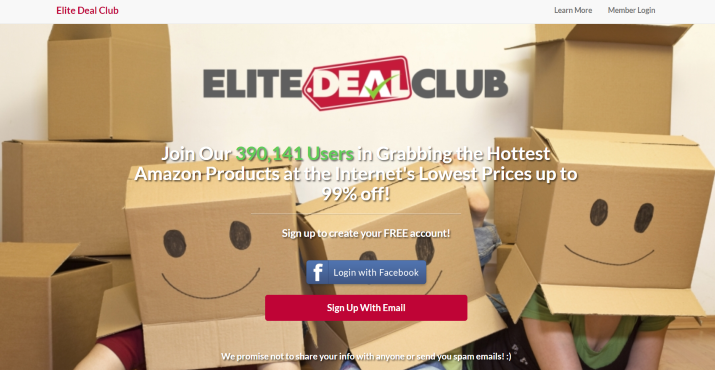 Elite Deal Club is one of the best Vipon alternatives as it offers great discounts on Amazon products. It consists of an exclusive membership club where members get access to flash sales and discounts of up to 50% on popular Amazon products.
It has similar features to Vipon in terms of discounts on deals, but when it comes to the selection of products, Elite Deal Club has a better range and variety.
When you sign up on the website, you can browse products by category, new arrivals, or top deals. You can also filter products by price, discount percentage, and merchant.
Each product has a limited number of units available at a discounted price, so you have to act fast to get the best deals.
Once you get the deal that you want, you can then go to Amazon and purchase the product using the code that Elite Deal Club provides.
Like Vipon, you need to have only the product's link to avail of the discount.
Aside from the great discounts, another thing that makes Elite Deal Club one of the best Vipon alternatives is its user-friendly interface. The website is well-designed and easy to navigate, so you can easily find the products that you're looking for.
As an Elite Deal Club member, you also get access to exclusive giveaways and contests where you can win Amazon products and gift cards.
Related: How Sellers Can Boost Sales By Discovering Best Products To Sell?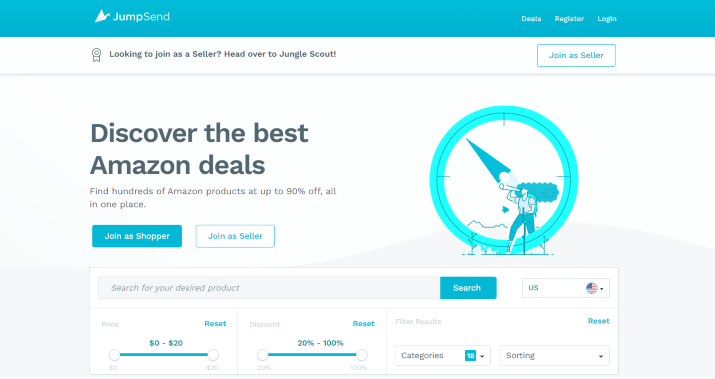 JumpSend merged with Jungle Scout, which is an Amazon product research tool to create a comprehensive platform for Amazon sellers.
With JumpSend, you can find exclusive discounts on popular products, get access to a huge database of verified buyers, and receive real-time analytics on your sales performance.
Like Vipon, it is a platform for distributing coupons for Amazon products, but JumpSend's forte is for launch services, so you will find new products before anyone else and get discounts up to 90% on those products.
The product has a user base of more than 100,000 Amazon shoppers and customers have advanced search options, such as filtering by category, seller rating, and price.
It connects buyers and sellers directly, which eliminates the need for a middleman.
In addition, JumpSend also offers a money-back guarantee on all purchases, which further guarantees the quality of the products sold on the platform.
JumpSend customer service is one of the best in the industry, with a support team that is always available to answer any questions you may have. when you send a message for a refund, you will get an answer back immediately.
Related: Best Amazon Seller Training Courses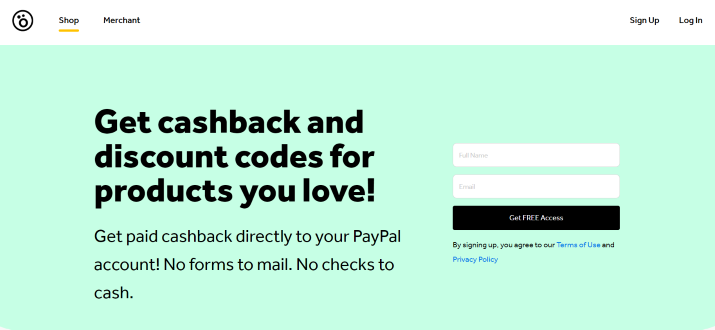 Snagshout offers a great selection of coupons and deals for a variety of products.
This is the ideal tool for Amazon shoppers. You will get access to some tremendous discounts and freebies on the Amazon site when you join up and create an account with Snagshout.
Customers can save a lot of money on a variety of goods, including clothing, electronics, books, and jewelry.
You may purchase anything depending on the discount offered. When you make a purchase, you'll be able to pick a discounted item and, after paying for it in the usual manner, the difference will be reimbursed to your PayPal account.
This can result in significant money savings for regular Amazon purchasers.
Whether you're a buyer or a seller, Snagshout is quite easy to utilize. Because everything is done over the internet, there are no difficult details to deal with – everything is managed from your own online dashboard for simplicity.
If you don't already have an Amazon account, you'll need to create one in order to take advantage of Snagshout's deals.
While the membership is free, you will be asked to provide some basic information such as your name and email address.
After you've completed the form, you can look for free items to review and discounted goods.
When you click the 'Snag It' button on a product's page, you can then select a product. You'll then be given a discount code.
Then, go ahead and make a purchase on Amazon as you normally would. Enter your Snagshout code at checkout to receive your discount.
Note that you only have an hour to forward the email in order to receive your money back, or you won't get it.
After you've completed all of the above, your cashback will be transferred to your PayPal account within 30 days of the order's completion.
Related: Best Amazon Sales Estimator Tools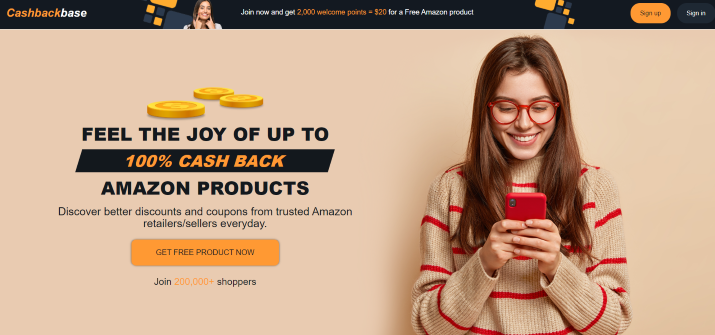 One of the best places to search for money back is at CashbackBase, which is a fantastic community for bargain hunters. Like with Vipon, you will find deals that will help you save money by using the coupons available. You can also discover goods that are given away free of charge.
They combine the greatest offers for customers and assist them in purchasing the best items at the lowest prices. Sellers on the site will provide discounts that can be claimed by consumers.
It's not just a delivery service, though. You may also earn points and get your money back for your purchase.
You must earn a certain amount of points in order to qualify for purchasing things and receiving money back.
You'll then trade these points for the chance to obtain anything on the site for free or at a deep discount.
When you buy a deal, which refunds part of your purchase, your points will be used up.
To qualify for free items again, you'll need to finish certain tasks or purchase point-rewarded offers.
Related: Best Amazon Feedback Tools
Amazon's Rebaid is a website that gives rebates on items purchased through Amazon. The fact that you can save so much money with Rebaid is what makes it similar to Vipon.
Although the cost savings may not always seem significant, they can add up over time. You may even find 100 percent rebate offers, which means you'll get the item for free!
It's a relatively recent business founded in 2019 by a seasoned and successful Amazon vendor named Brendon Fields.
Rebaid is still a young firm, but it has more than 150,000 active customers and has paid out more than $5 million in rebates. With that kind of development, it's clear that Rebaid is on to something.
Rebaid takes the hassle out of shopping for discounted Amazon items by connecting you with rebates on your favorite products. You can use Rebaid to find discounts on all sorts of goods sold through Amazon, including electronics.
If you're a member of Amazon Prime, Rebaid is an excellent resource. You'll get free delivery on everything you purchase as a Prime member, as well as a rebate of up to 100 percent of the purchase price.
Why would brands give you rebates of up to 100% on any product, you ask? That means they're losing money by giving you the discount, doesn't it?
Yes, sellers do lose money by providing these sorts of large rebates. Many Amazon merchants, however, are seeking exposure for their items, even if it means losing money in the process. It's just another form of advertising expense.
Sellers with a track record of revenue are given a leg up by Amazon's ranking algorithm. Rebates might be used by vendors to gain momentum for their product, allowing it to rank higher in Amazon searches, resulting in more sales and income.
When you join Rebaid, you'll create either a shopper or a seller account. If you want to buy products and collect rebate offers, sign up for a shopper account. It's completely free and only takes a few seconds to set up.
To join, simply fill in your name, email address, and password. You'll be able to access all of the current discounts once your account is authorized and verified. Let's go through the steps involved.
There are a few different methods to look for deals. You may use the search box to input a term. It will search all categories by default. However, if you want to narrow down your search to a particular category, you may use the dropdown menu to do so.
Each day, sellers provide a set number of rebates, so if none are accessible, you'll need to return the next day when more offers become available.
Many people like to select from a wide selection of options and products with limited quantities, so you'll want to act quickly if you want those specials, but others are simple to obtain at any time.
Related: How To Find Amazon Product Niches With Low Competition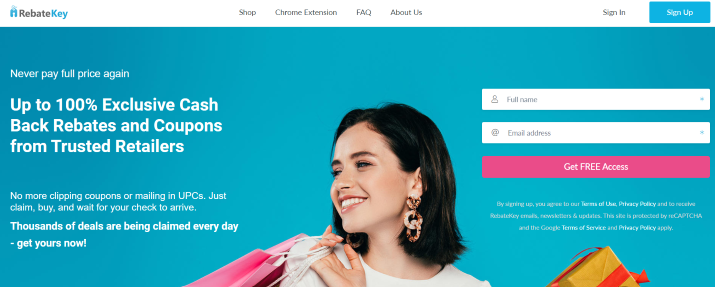 RebateKey is a deal platform that works with merchants to offer huge savings. It has a bigger pool of buyers than Vipon and that is a testament to its many advantages.
After creating an account with Amazon, you may receive hundreds of products on the site for free, purchase them at full rates, and get cashback in the form of a check or PayPal after 35 days.
All merchants connected to Amazon and RebateKey have the potential for growth. There are a number of marketing techniques that can help sellers make even more money by practically giving away thousands of items.
What are the advantages of doing so? Here are a few reasons:
Amazon has a plethora of seller-specific hints and tactics accessible.
Extra profits are made through word of mouth by merchants.
They also utilize skilled marketing methods that have already been given.
Sellers get more sales and a better Amazon rating, allowing them to benefit immediately from the promotion.
What is a review but the Holy Grail of customer feedback? Isn't it wonderful to get a positive one? Merchants may obtain a lot of testimonials through RebateKey sales.
Explore the best alternatives to RebateKey in this post.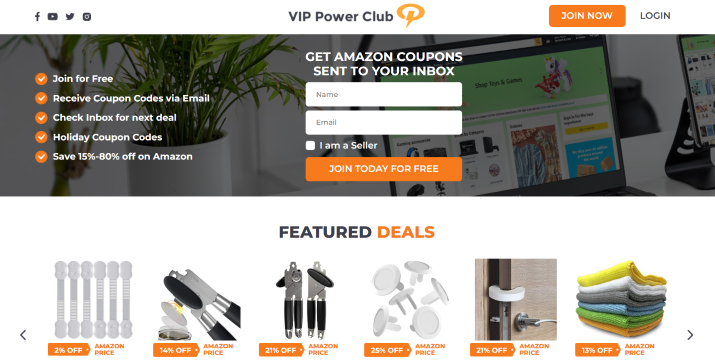 VIP Power Club is a website that aids consumers and Amazon sellers in connecting. Sellers want to increase the number of reviews for a specific product, while customers are always on the lookout for a good deal. This site solves the problem by bringing together the two sides.
Sellers will accept a lower price for their product if the buyer promises to leave a review after using and evaluating it. You can get up to a 50% off discount from Vipon, although I've noticed that with VIP Power Club, I can usually acquire items for 90% to 100% off of the Amazon price.
VIP Power Club is different because it doesn't require you to log in or search for a product to review. VIP Power Club emails you about the newest items that are available at a discount.
If you have one, you may receive a discount by entering the code during checkout. If your code isn't valid, contact customer service and they will correct the mistake as soon as feasible.
After you get a product, you have ten days to submit a review. If you don't do so, your account will be suspended, and you'll never receive free offers again. After your review is complete, you'll be sent a link to the VIP Power Club website for approval.
Reviews should be at least three to four paragraphs long, and the more information you provide, the better. Your account might be canceled if VIP Power Club suspects that you're leaving short comments or being partial frequently. To avoid any confusion, try to keep things as basic and direct as possible.
Also Read: Is Amazon Deleting Your Reviews?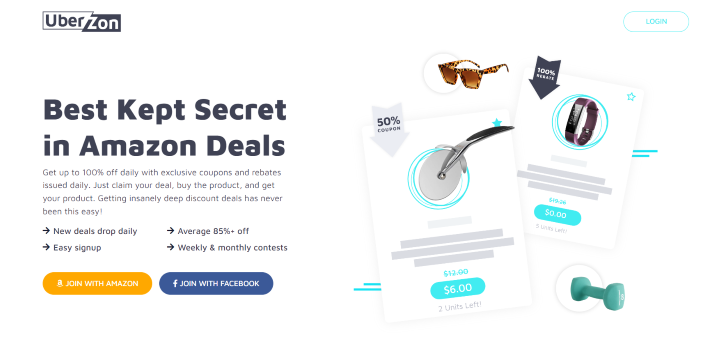 UberZon Club is one of my personal favorite Vipon alternatives. They offer a wide variety of products, most times at better discounts than Vipon, up to 90% off.
Plus, they have an intuitive interface that makes it easy to find the products you're looking for.
They distribute the codes in a first-come, first-served manner via email.
I've gotten a few from here and there, even though the majority of the time they're not $1 or 99% off. The shipping times have been fantastic, and it's not dependent on points or providing a review.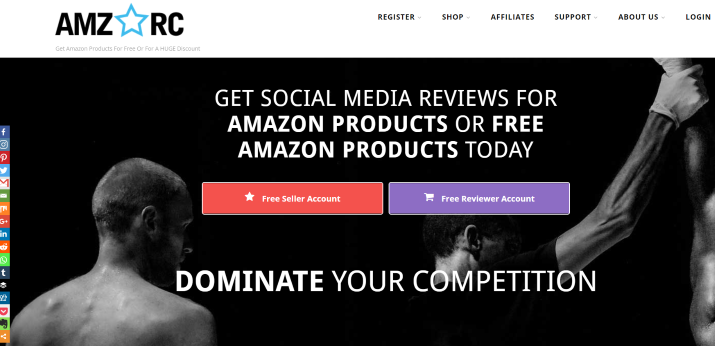 The Amazon Review Club, often called AMZRC, has been running for a long time. The Amazon Review Club is one of the most consistent and regular product testing programs available.
They sell a wide range of items that include electronics, sunglasses, running gear, outdoor goods, pet goods, apparel, and more.
AMZRC does not disclose the number of products they have available for review.
To join, simply sign up with your Amazon account and start providing reviews for products you've used.
Like Vipon, AMZRC is only available in some selected countries like the US, UK, and Japan, although this makes it more exclusive, and the quality of items is usually high.
As a reviewer, you can keep the products you test and review, and you are also compensated with Amazon gift cards.
The number of products available for review varies, so it's best to check back often.
Check Out: Best Feedback Five Alternatives
Conclusion
You don't need to rely on Vipon alone to get great deals on Amazon products. There are plenty of other platforms that offer similar services, with some even having better features than Vipon.
From the list above, our top pick is Dealsgogogo because it offers a wide range of deals on Amazon products and provides helpful tools that make it easy to find the best deals, but what strikes us the most is the chrome extension which allows users to automatically apply coupons without any hassle.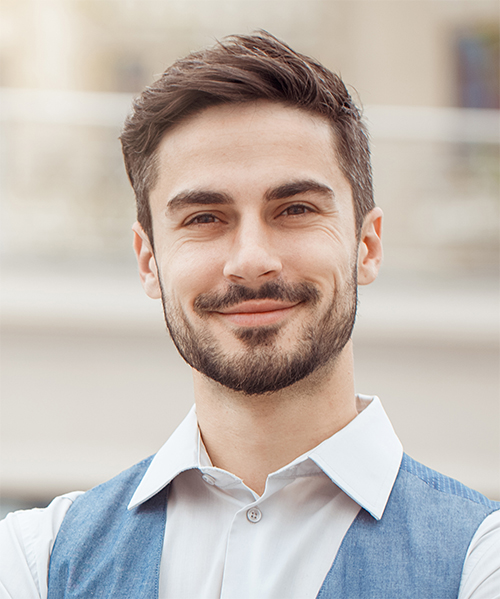 Author: Scott Macarthur
Scott L. Macarthur is a marketing consultant and an online author. He is mostly engaged in providing his expertise to startups and SMBs. He is also an author on TheNextWeb.