In the duel between Zendesk vs Intercom, it seems that Zendesk chat rises slightly above Intercom. That doesn't necessarily mean that Zendesk chat is right for your business.
It is worthwhile to explore the features of both, prior to making a decision on which one you should use.
It will also depend on the size of your business, how many features you'll need to use, your budget, and how much support you need.
Intercom plays a very important role in the customer experience through messaging platforms, team collaboration products, and a valuable knowledge base solution.
Intercom has recently received $125 million in funding, a number that tends to get everyone's attention.
It plans on using this funding to research machine learning technology instead of just lining their own pockets. This has many excited to see how the platform will improve.
Zendesk is one of the top help desk CRM software providers.
Zendesk has tons of products that are similar to Intercom's including Zendesk chatbot software, messaging, team collaboration, knowledge base, analytics and reporting.
In 2014, they acquired Zopim, a Singapore based live chat company. They believed it was more powerful than Zendesk. The tool was later integrated with Zendesk, making it more robust.
These products are able to integrate with each other, which offers customers more personalized customer experiences. Zendesk also offers tons of APIs to customize the software to the users' needs.
Zendesk chat allows businesses to reach out and connect to customers before they ask a question. The clothing rental company, Le Tote, uses an automated trigger feature to offer help when its customers are lingering at the checkout.
This engages the customers during the buying process. The trigger feature reduces cart abandonment and increases conversions.
Call it Intercom vs Zendesk or Intercom vs Zopim, let's start with this interesting comparison.
Size Matters
Your selection of Zendesk vs Intercom may depend on the size of your company.
Both Zendesk Chat and Intercom have similar features, but Intercom is more suited for small to mid-sized companies.
As your teams grow, you may want to look at Zendesk. For freelancers and enterprises, Zendesk is likely to be a better fit.
Zendesk also has solutions for small to mid-sized companies as well.
Zendesk Chat vs Intercom – Consolidated Help vs Convenient Apps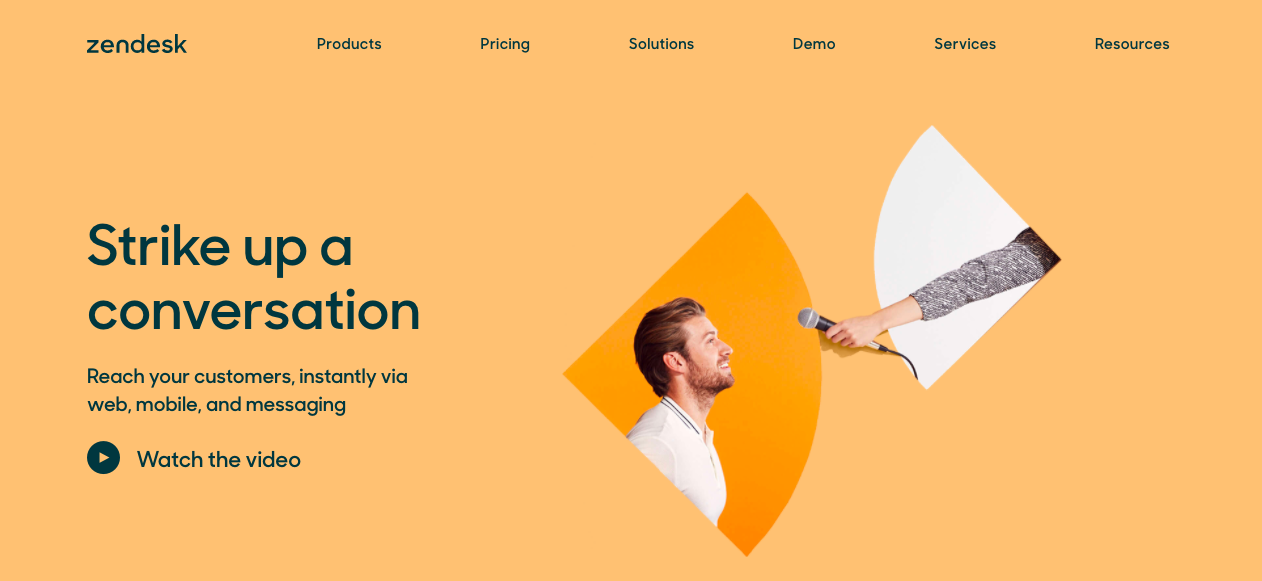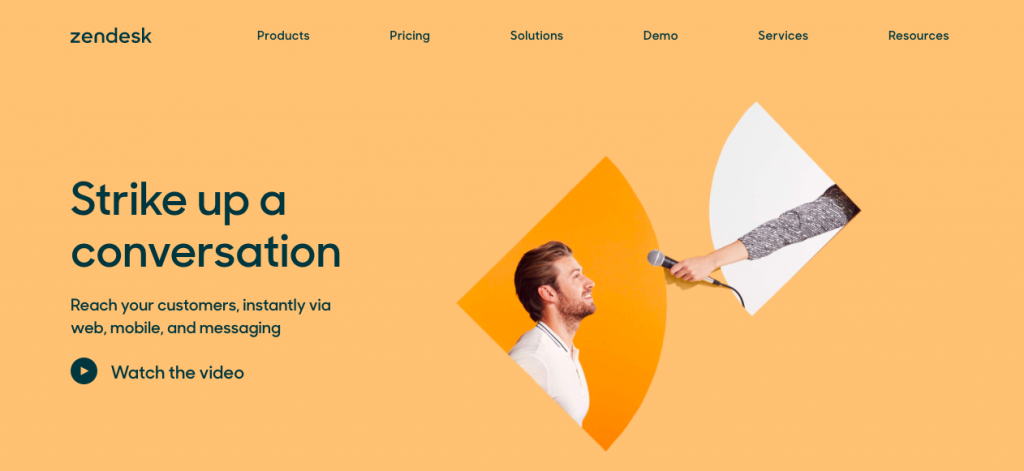 There are key differences between Zendesk chat and Intercom. They do have a ton of similarities, but recognizing the differences may help you to make the crucial decision about which one to use for your business.
One of these differences is the ability for agents to connect to customers through their own apps versus using a collaboration feature.
Zendesk Message and chat enable users to connect to their customers on a scalable app. This allows agents to work on their own device anytime and anywhere.
Agents may manage multiple profiles from one dashboard. They can get the context of the customer's questions and transfer questions from Chatbox into Message.
The Zendesk platform also allows agents to switch between serving chats, phone calls, emails, or social media messages. Therefore, it is very versatile.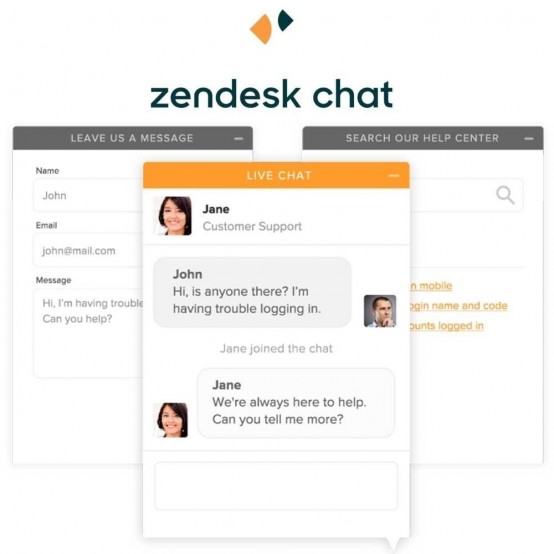 Intercom, on the other hand, has a team collaboration feature. For support teams, ensuring that agents are on the same page is an essential part of the customer experience.
When a customer works with two agents and receives two different answers, they're going to be very frustrated and won't value the experience.
Related : How To Improve Customer Lifetime Value
Therefore, Intercom may be a better fit for larger businesses with multiple agents helping people.
Zendesk Chat vs Intercom – Integration Capabilities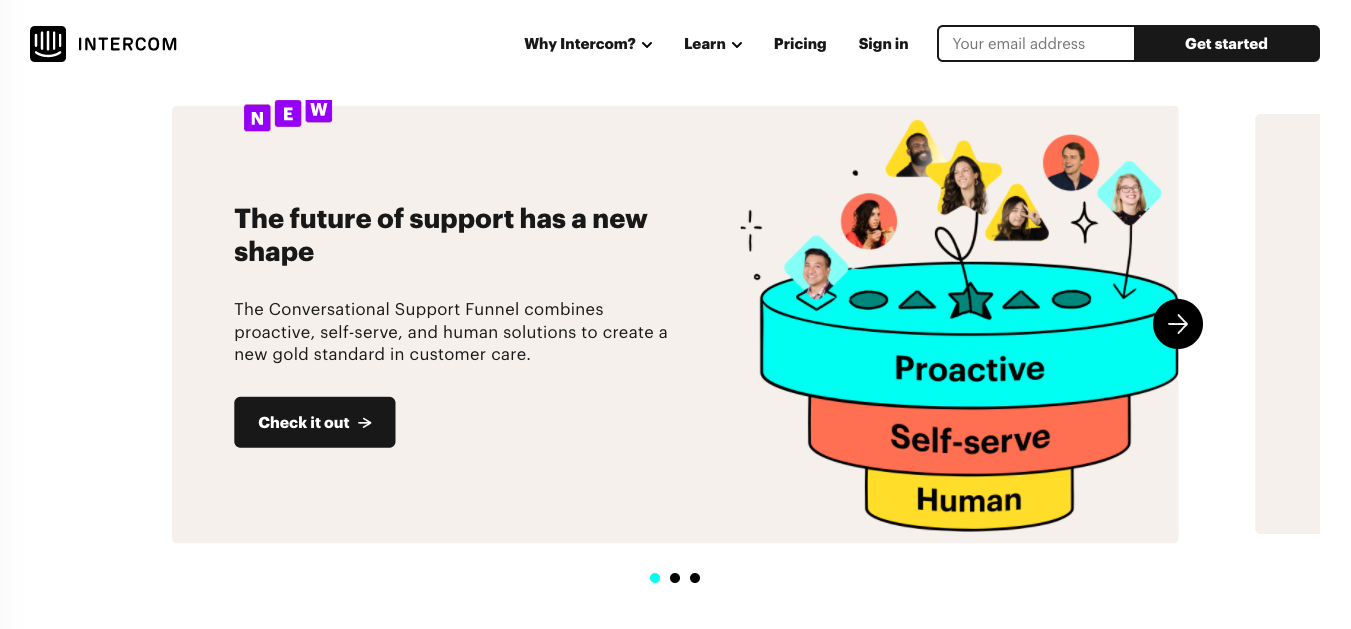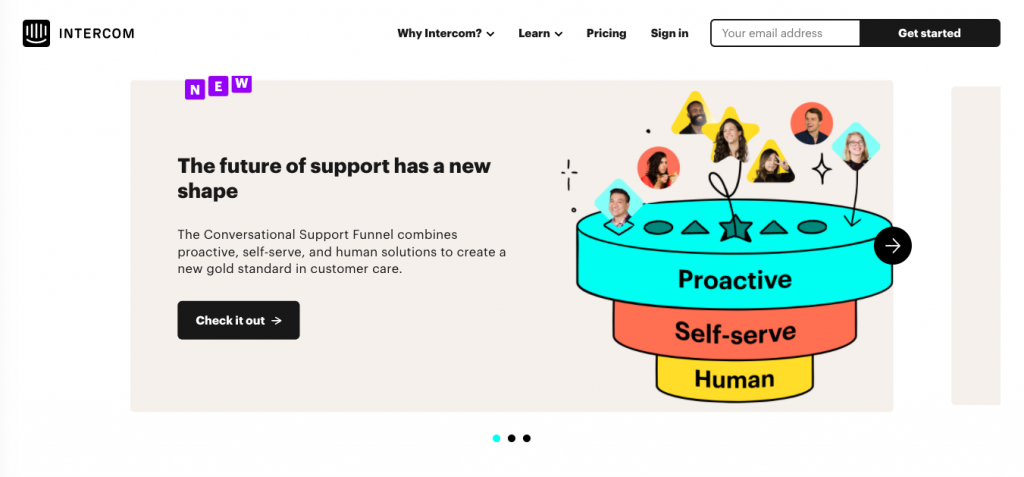 Let's talk about Zendesk Intercom integration capabilities.
Online eCommerce stores may want to stick with Intercom. Intercom integrates with far more applications than Zendesk Chat.
They integrate with Shopify, Mailchimp and Salesforce. Intercom can also integrate with Twitter and Facebook.
This is helpful if you market your business on social media or provide support through Facebook. For online teams that collaborate using Slack, Intercom integrates with that as well.
Intercom will also integrate with the Hubspot CRM. It should be noted that Intercom can integrate with Zendesk, so if there are Zendesk products that you like, aside from the chat feature, you can still use those.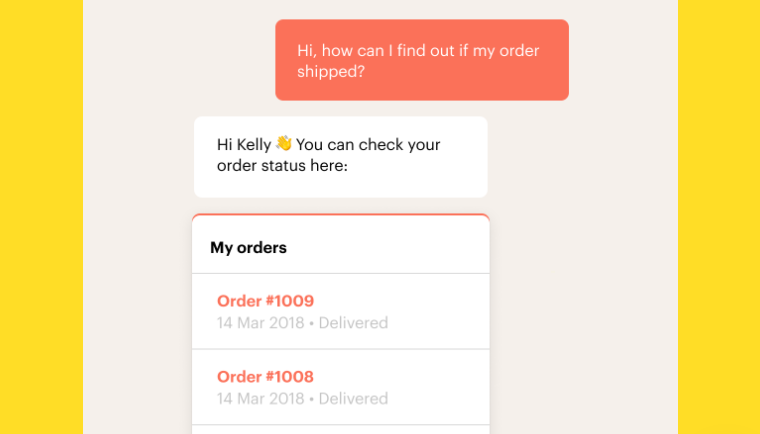 Both Zendesk Chat and Intercom will integrate with Salesforce Sales Cloud, Zendesk, and Wordpress. Zendesk Chat will also integrate with Zoho CRM, which Intercom does not.
Therefore, if you happen to have Zoho CRM and want to integrate your chat feature with it, you should go with Zendesk.
Intercom or Zendesk – Support
Next we'll talk about Customer support in our Zendesk Intercom comparison.
Will your business need a lot of support? If so, you may want to invest in Intercom.
Intercom features phone support, online support, and a knowledge base.
Zendesk, on the other hand, only has online support and a knowledge base.
Therefore, if you find that you are more comfortable seeking help from someone on the phone, you may want to chose Intercom.
Zendesk Chat vs Intercom – Pricing
Both Zendesk Chat and Intercom have a free trial available and a freemium model to test out which chat service will work best for your company. They are both subscription based.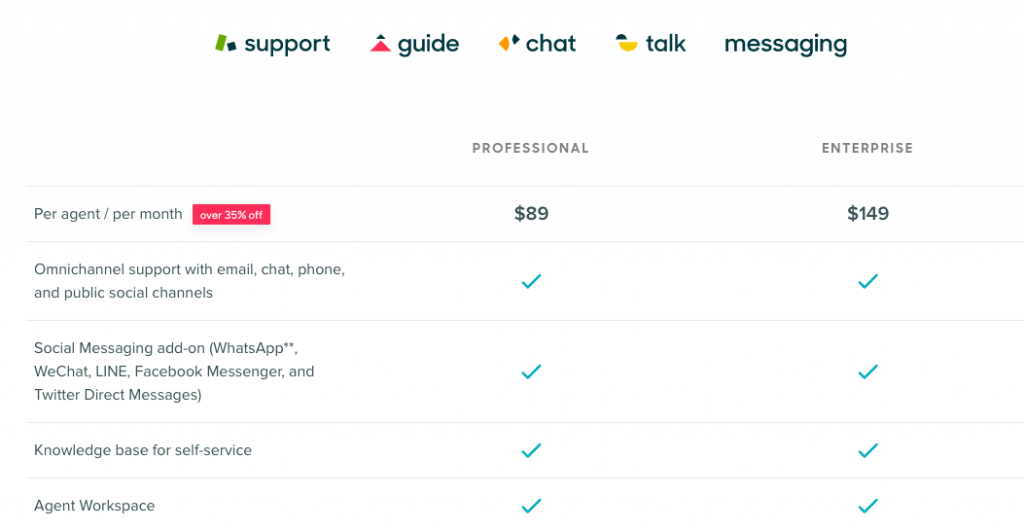 Zendesk chat pricing is simple. It offers two plans – Professional at $89 and Enterprise at $149. This is for per agent/month. See the pricing page for features.


Intercom offers the following:
Start – $39/month
Grow – $99/month
Both these plans are for basic chat and messaging. For Automation and heavy messaging, it offers these two plans:
Accelerate – $499/month
Scale – $999/month
See the pricing page for offerings.
Zendesk Chat Features & Benefits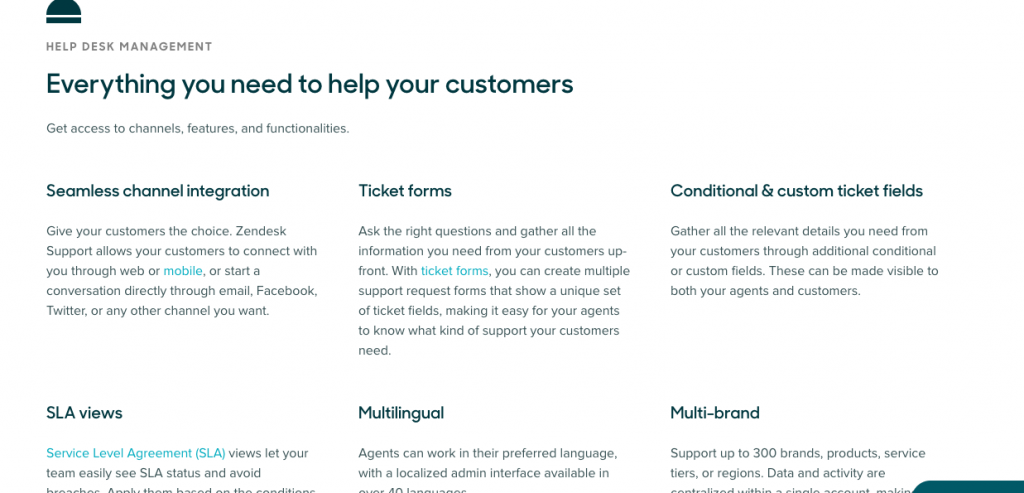 Zendesk allows you to talk to visitors online in real time. Zendesk Chat shows up as a chat bar docked at the bottom of your site.
Visitors can click on the widget and chat with you. Zendesk chat provides a personal connection with customers who need support.
It allows you to anticipate customers questions and offer help when and where they need it.
The chat enables you to send targeted, behavior based Zendesk messages to customers.
It can help you to reach out to customers and help them complete purchases.
Zendesk Chat Features:
HTML5 dashboard to manage chats with different visitors
Customizable chat windows to suit your branding
Analytics of visitors such as countries or page they are on
Set up operating hours of chats
Use smart triggers to initiate chats with visitors
Create shortcuts for repetitive response to visitors
Create different groups to organize customer support agents
Transfer chat between agents
Translate more than 50 languages constantly during chat
Pre & post customer survey
Export chat transcript for references or training purposes
Hide chat window when offline
Archive offline messages
Android, iOS application
Integration with CRM (Zendesk, Salesforce, ZohoCRM)
File transfer during chat
Function with CMS (WordPress, Drupal, Joomla)
Advanced analytics on chat agent's performance
Sound and visual alerts for incoming chats
REST API
Intercom Features & Benefits


Intercom gives you the ability to see who your customers are and what they do in your web and mobile apps in real time.
It allows you to chat with visitors on your website and convert them into customers.
Intercom assists with the onboarding and retention of customers through targeted email and in-app messages triggered by time or behavior.
It enables you to get quality product feedback from the right customers at the right time through the app or by email.
Intercom features:
A/B Testing
API
Activity Tracking
Team inbox
Customer user profiles
Real-time updates
Audience segmentation
Issue resolution
Live user data
Personalized reply templates
Real-time performance monitoring
Key message grouping
User event tracking
Intercom app for iOS
Behavior triggered messages
Conversation search
Rich message composer
Message tagging
In-app message/ email composer
Team assigning
Inbound email address
Collaborative team inbox
Message scheduling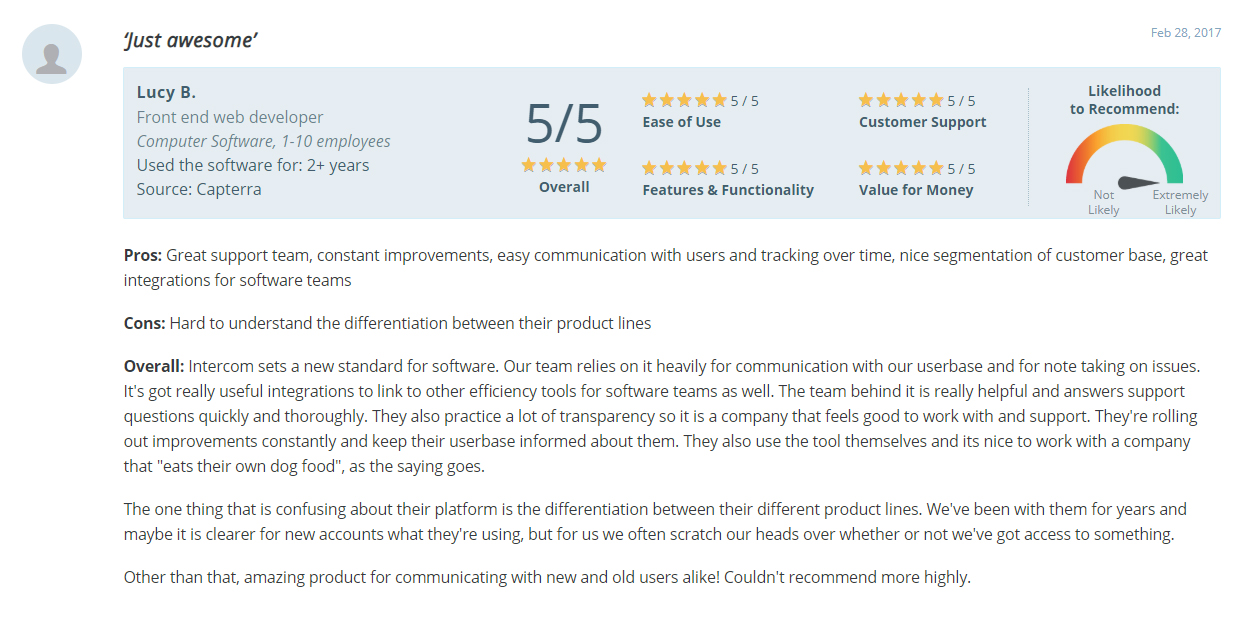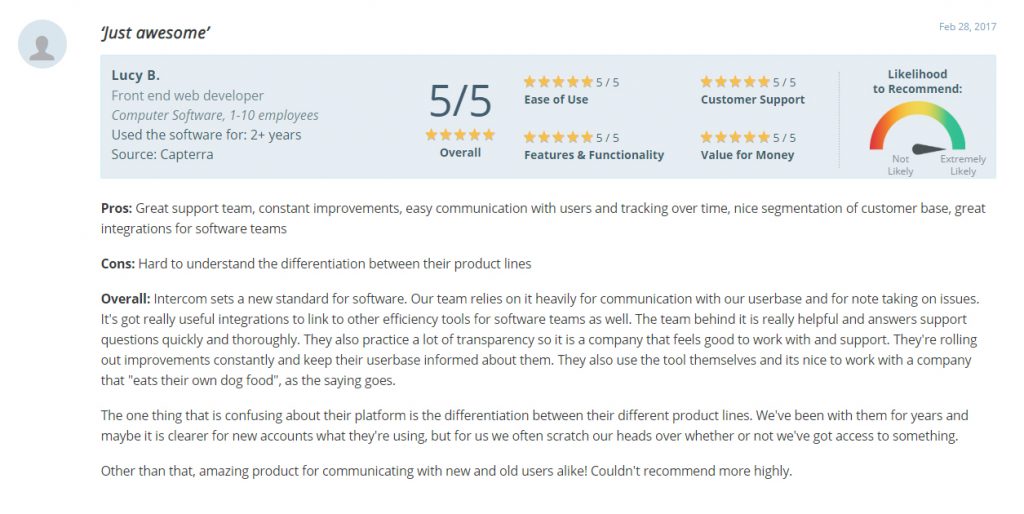 Recommendation – Intercom vs Zendesk Chat
Are you wondering which tool to go with? Zendesk or Intercom. My personal recommendation is to use Zendesk.
As a freelancer, I don't need all the integrations and support that Intercom provides.
Zendesk offers a basic plan that is affordable and will suit my needs. However, I do recommend Intercom for eCommerce stores that may need to integrate the features with their store.
So this was it in our Intercom Zendesk battle. Hope it helps doing business better.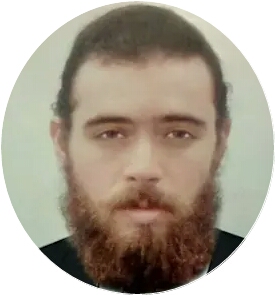 Author: Benjamin Levin
Benjamin Levin is a digital marketing professional with 4+ years of experience with inbound and outbound marketing. He helps small businesses reach their content creation, social media marketing, email marketing, and paid advertising goals. His hobbies include reading and traveling.