Content personalization is one of the best ways to increase your ecommerce conversion rates.
In fact, marketers report an average of 20% increase in sales when implementing it for their site.
Today, marketers view personalized content as a key strategy for success so it's something you should be paying attention as well.
In this post we're going to cover the main type of content personalizing. we'll also guide you on how to implement it for your site by sharing best of content personalization examples.
Related : Definitive Guide To Ecommerce Content Marketing – Part 1
1. On-site Content Personalization
Customers feel frustrated when they are presented with irrelevant content they don't care about.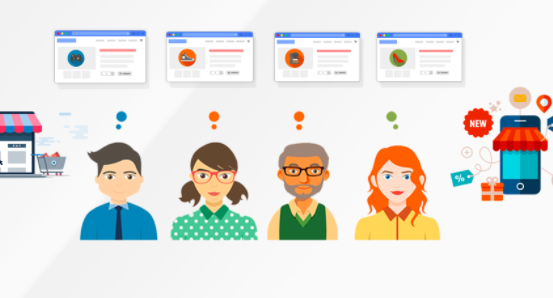 Online customers want you to know what they are interested in. They want to you offer them what they need the moment they visit your site.
To do that you need to use:
This personalization is based on the behavior that brought people to your site as well as their on-site behavior. That's why it works even for first time visitors.
You can personalize based on referral traffic (ads, search, social, etc.).
For example: you can personalize the content based on the keywords that brought them to your site.
You can also use navigation personalization which means based on the pages that people visit and keywords they use in your site search engine you can predict what they would be interested in.
For returning visitors this kind of personalization becomes even easier. Cookies are used to track their past behavior and you can show your visitors even more personalized messages.
For example: when you go to the homepage of Amazon you usually see recommendation offers for products you have browsed before.
Also Read : Definitive Guide To Ecommerce Content Marketing – Part 2

Amazon will also show you new products based on topics you have searched before and what's trending right now.
In this case: the site knows I'm interested into marketing, sales, conversion optimization and it's recommending me new books on these topics.
Also, when you go to a product page you will see recommendation for other products that are brought together with this one.


Contextual Messaging
You're probably familiar with Dynamic keyword insertion in Adwords.
With it you can automatically change the copy of your ads based on the search terms people are using.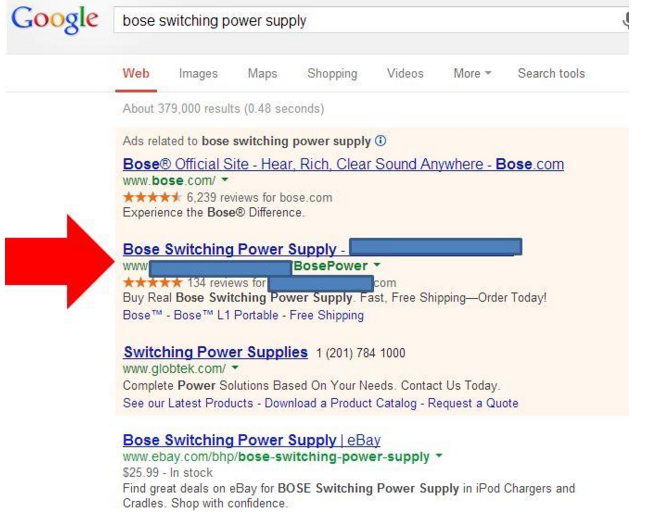 As a result you tend to increase your CTR.
You can do the same on your website by personalizing the messaging on your site based on the search terms they used in Google or in your site search.
For example:
"Looking for Nike Shoes? We provide the best selection and lowest prices guaranteed."
Here "Nike shoes" could be replaced with any other meaningful keyword to make the shopping experience more personalized for your visitors.
Interesting Post : Creative Content Marketing Examples You'd Want To Steal
Geo-location Messaging
You can personalize your content on your ecommerce site also based on the location of your customers.
A lot of the times people living in different places have different needs. This is even truer when you're selling internationally.
You can use geo-location messaging to display to the user if you ship this item to his location and how much is the shipping cost.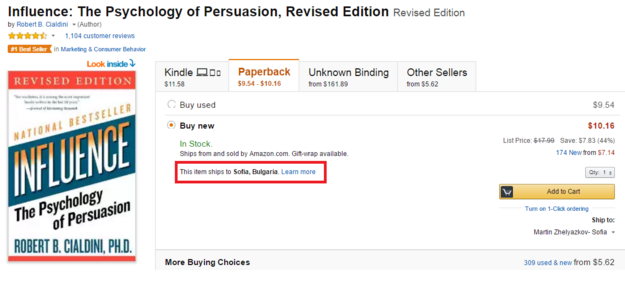 Amazon is doing this very well.
At the end you don't want to make the customer angry by making him want to buy a product he can't receive on his location.
Personalized Exit-intent Popups
Most visitors won't buy on their first visit. That's why it's smarter to convert them into at least email subscribers.
That way you can nurture them and convert them to customers at a later stage.
The single best way to convert visitors into email subscribers before they abandon your site is with exit-intent popups.
They have much higher conversion rates on an average than other opt-in offers. The food blogger Nikki McGonigal noticed that her popups generate 1375% more subscribers than her side bar.
At the same time exit-intent popups are your last chance to convert your visitors before they leave your site.
You can personalize your offers in your popup by using page-level targeting.
That way you can offer a discount voucher for the current product or category of products your visitors are viewing.
Related : Best Pop-up Apps For Shopify
Tools For Content Personalisation
The content personalization software will greatly depend based on your goals and your budget.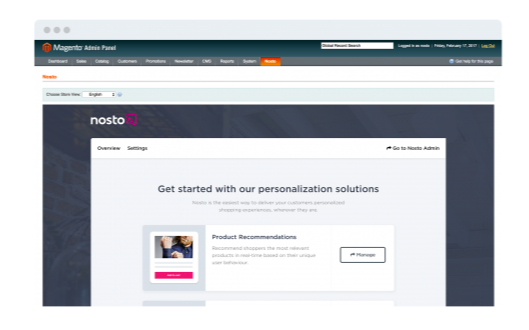 You will want to at least be able to show:
Product recommendations
Frequently bought together items
Clients who bought this also bought
For on-site content personalization you can use Nosto and Product Personalization.
As more advanced tools you will want to use the following. These are some of the best ecommerce personalization software around.
Commerce Sciences – solution created especially for ecommerce content personalization
VWO – A/B testing and personalization software
Optimizely – A/B testing and personalization software
Our recommendation is to use 1 of the 3 if you can. Because with them you will be able to use advanced features such as:
Navigational Personalization – personalizing shopping experience even for first time visitors based on referral traffic and on-site behavior.
Third-party Data – you will be able to use data from third-parties about your visitors and that will help you personalize your content even better
Predicative Personalization – you will be able to fill out the black spots and predict what customers want to buy
To deliver real-time offers you can use tools like:
Useful Resources :
2. Personalized Retargeting
Most people believe that content personalization is only on your website or app but that's not really the case.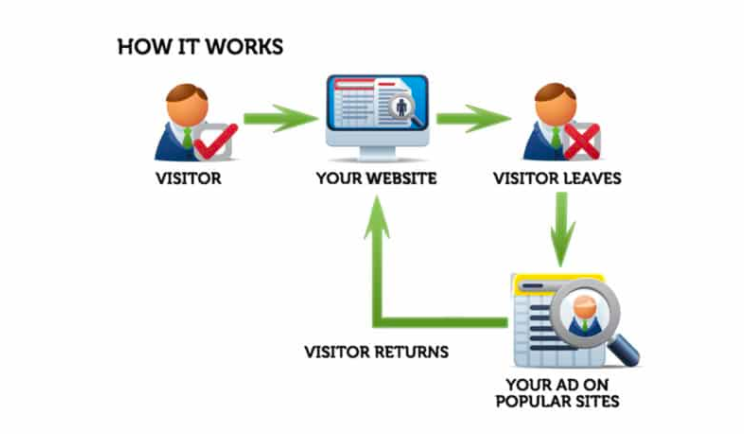 Once people leave you use retargeting to bring them back and convert them into customers.
You can retarget people on Facebook, Adwords and third-party sites showing them banners ads.
To personalize the retargeting you can retarget your ads based on:
The last page people visited – for example: promote them the exact product they viewed before they left your site
Time-based targeting – promote offered according to the season (Christmas, Summer season, etc.), the day of the week or simply advertise to visitors if they haven't visited your website for a while
Location – promote offers locally based on their demand and availability
Facebook Retargeting
To set up a retargeting ad on Facebook straight away from the platform by using a pixel which you can place on your site.
To do that go to Power Editor -> Audiences.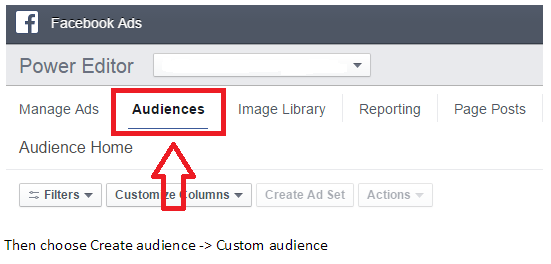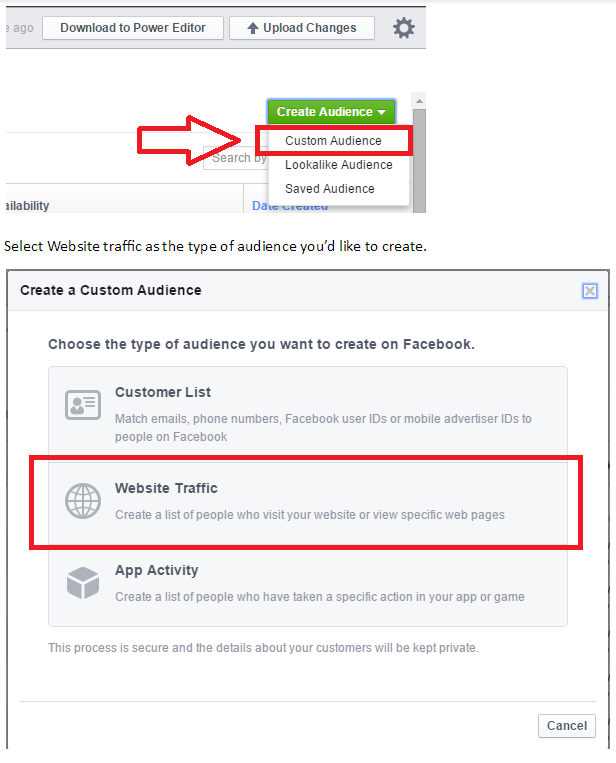 The last step is to accept Facebook's term and conditions and create your pixel.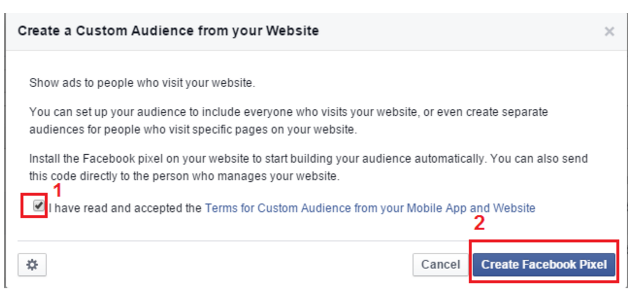 Adwords Retargeting
With Adwords you can use several types of retargeting ads – standard remarketing ads (display network), search ads, YouTube TrueView ads, etc.
The standard remarketing ads are banner ads delivered on websites part of the display network.
With retargeting search ads you can advertise to people who do a follow-up search in Google.
On YouTube you can advertise to people who have visited your channel and watched your videos.
That way if you have embedded your videos on your site and people have watched them you can later remarket them on YouTube.
To be able to promote the exact products people viewed before leaving with your ads you should use dynamic remarketing.
That way Google will automatically create the retargeting ads based on what visitors watched last.
The information about your latest products Google pull from via the most recent Google Merchant Product Feed.
That's why to run dynamic ads, you will need a Google Merchant center account and live product feeds to run dynamic remarketing ads for your ecommerce site.
Check out this guide to see how to enable dynamic remarketing for your ecommerce site.
Adroll
If you want to use more advanced retargeting options it will be best to use retargeting platforms like AdRoll.
That way from one platform you can advertise on Facebook, Google, Yahoo, Bing, etc. and cover 98% of the sites on the internet.
AdRoll provides you with more advanced remarketing features like:
Remarket to people who have taken specific action on your site (I didn't take action)
Segment and group people based on purchase intent
Set up advanced conversion tracking rules
They also have their own LiquidAds tool that allows you to create each banner ad you use. They can also be automatically personalized based on the product page that people visited.
3. Email Marketing Personalization
Personalized emails deliver 6 times higher transaction rates but most ecommerce sites fail to use them accordingly.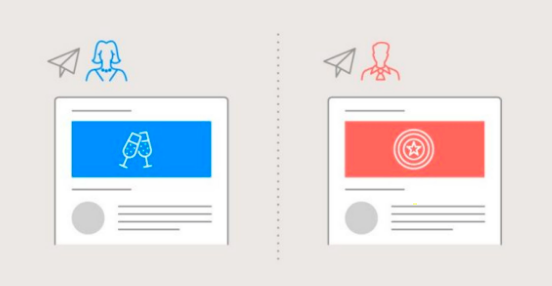 The truth is there really isn't any reason to send the same generic email to everybody from your list.
Your subscribers have different needs and you should spend the time to understand their needs and personalize your offers accordingly.
Here's how to do it:
Related : Ecommerce Emails Your Customers Will Love
Email List Segmentation
You can start by separating your list into 2 main groups – non-buyers and buyer list.
Your non-buyer list is represented by everyone who joined your list but haven't bought anything from your site yet.
To them send offers about products they viewed or related ones that fit their initial intent.
For example: if someone was browsing gaming laptops from Lenovo on your site you can send him an offer if a new model comes out.
Your buyer list is represented by all your past customers.
For them you can additionally collect data about the product they bought so you can send those offers for complimentary products.
For example: if someone bought a professional camera from your site you can send him offers for lens that match this product.
Personalize Subject Line
The subject line is the most important part of the email that determines if it gets opened or not.
That's why you should focus your time on writing catchy e-mail subject lines that gets your subscriber's attention and get opened.
The best way is  to personalize the emails subject lines as much as you can to increase relevance.
Be sure you include the desired item in the subject line. Whatever these are say "camera lens" and make them relatable to the product your subscriber already viewed or bought from you.
For example:
"Subject line: Your Canon 7D Needs Some Good Lens? Here are some 5 Choices"
Another way to personalize the subject line is to include person's name in the subject line.
For example:
"Subject line: Hey John, Have You Bought a Gift for Your Girlfriend for Valentine's Day"
Related : Best Auto-responders & Email Softwares
Personalize Based On Interest
Be sure to collect data about your visitors and personalize based on products they viewed and searched on your site, the ones they bought from you, etc.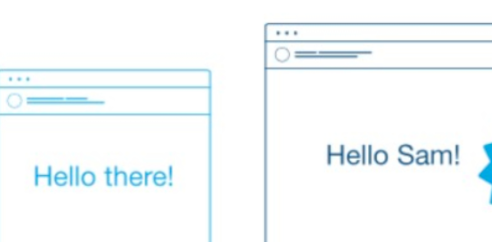 This will give you deeper understanding about what your audience is interested in and create different segment of subscribers.
Then you can craft different personalized offered for each segment.
You can even automate that with more advanced solutions.
Personalize Based On Time
It is probably not a good idea to send the email at the same time for people who live in Los Angeles, New York and London.
You will increase your open rates a lot if you personalize and send your email at their local time.
You should also consider what day of the week to send your emails based on customer profile.
You Might Find It Useful : Best Mailchimp Alternatives
Behavior-triggered Emails
These emails are send based on certain actions taken by the visitor. This could be anything from the following:
The idea is to nurture and adopt your campaigns based on the actions of your subscribers. That way you came up with more relevant and timely offers and you're more likely to increase conversions.
Tools – you will need a set of tools to be able to send automatic personalized emails to your subscribers.
You can use:
MailChimp
GetResponse
Aweber
InfusionSoft
Remarkety
Marketo
HubSpot
Related : AWeber Vs Constant Contact – Better Email Marketing Tool
In Conclusion
So this was about content personalization in ecommerce.
If you're looking for a way to increase your ecommerce sales content personalization is something you should be doing.
It might seem like super hard at first but with time you will manage to get used to it.
The best way to start is to get the right tools and start experimenting. Results will come with time.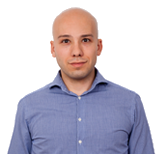 Author: Martin Zhel
Martin Zhel is an inbound marketing expert and Founder of Orior Creative. He specializes in SEO, content marketing & conversion rate optimization.