Alright, if the past year's crazy Q4 tells you to make or sometimes even redefine your new year's resolution towards your conversion ratio, you would not procrastinate and you'd start prepping earlier, now is the time to make good.
Invest in building filthy rich user experience, consistently and throughout your store. That is what stores with deeper pocket do to achieve better conversion rate than your store.
So let's dig deep and find out what really has to be done and re-frame the whole checklist.
Related : Magento UX To UI Tips
Here are the touch points that we'll be covering in this blog:
Optimizing your main page for a better visibility and loading time
Optimizing your navigation for easy browsing
Optimizing your product search
Optimizing your products or catalog
Optimizing checkout
Optimizing your product delivery 
It doesn't matter if you are selling branded apparels, or shaving blades; ecommerce today evolved beyond just convenient shopping.
Now for you all readers who may be judging me for I didn't mention one major point where you get to know your customer, I intentionally left that point undefined.
Since it is imperative that you must have gone through a deep digging process before even entering the arena, this very business therefore let's come straight to point wherein you need to know your customers.
You can use various tools to study the customer behaviors like –
Interesting Read : Why Your Ecommerce Store Needs A Mobile App
Visitors' Survey
I'd recommend KissInsights.com (now-a-days Qualardo) which allows you to add a quick and short survey tool (usually with two-three questions) to most important pages of your store.
You may ask questions like –
Why do you decide to buy from us?
Would you recommend us to your friends or known ones?
How was your experience shopping with us?
What would make you shop more often on our store (giving them some options to choose from)?
If you have been in the industry for some time and have a formidable customer base, then the starting point of your store conversion optimization process should be reaching out to your buyers and getting their perspective about your store & business.
You can use SurveyMonkey.com to email slightly longer surveys (framed set of questions for indentifying factors brand identity and equity and the recall value) to users and seek their feedback in return for sweepstakes.
This is the quickest way to reveal hidden conversion issues if you have a good email subscription base.
You can also add direct chat functionality for your customers to have a quick talk directly with your business.
This helps them identify the products which they are looking to buy.
The insights can be shared with your development and marketing team for further improving user experience and usability on your web store.
Moving on, let's have a quick look on the user experience factors.
You Might Find It Useful : Best Autoresponders & Email Softwares
User Experience
Defined simply, the totality of all experiences a buyer is offered on your store including everything from visual, aesthetic feel, usability, and also the commercial experience a buyer carries after commencing a purchase.
Optimizing user experience is a mix between science and art. No cookie-cutter formula works for all sites and it's quite dependent on your niche target and marketing you are aiming at.
There can be ample of such instances that can make or shatter your store's impression. Taking care of these touch points is one of the fastest and surest ways of growing your ecommerce business.
I can define some example like:
1. What is the immediate impression that a user gets after landing on your store?
2. What do users get in their mail box when they register, reset password, subscribe or place an order?
3. What happens if a user searches for a product that doesn't exist?
4. How much information is required to be filled in order to complete the purchase?
5. How does your store inspire trust in the heart of the visitors?
Let's begin with optimizing your home page. Here we go –
Useful Post : Best Landing Page Builder Reviews
1. Optimizing Your Main Page For Better Visibility & Load Time
Almost every ecommerce store is built foremost for technology, aesthetics and average usability with Conversion Rate Optimization usually being left for a later stage.
The reason why this happens is simply predictable.
More often in the initial days of store development, most of the attention goes into basic building blocks, where designers do the designing, programmers code the functionalities, testers remove the bugs, copywriters write content but nearly every job role is unable to give attention in creating an optimum user experience.
Imperatively, any website that is created or built from scratch will take into account the user's requirement but somehow a conscious investment into building an unmatchable user experience is still lacking in the initial phases of designing, and development of the entire processes.
So, the point is fairly clear – To give you a starting point to improve your store's conversion by working on the touch points of your store.
I've classified the work to be done into easily readable and comprehensible points, so that as a store owner you face no difficulty in recognizing the problem or implementing the solution to it!
1. Show and highlight your Top-Selling products on your Home Page
2. Offer more ways to order a product from your stores
3. Define the entire process through live videos
4. Try and make your store mobile friendly
5. Keep a check on the loading time as well – today even your loyal customers don't want to whack their time. We all are busy you see 🙂
Oh! Don't forget to localize your store to specific countries (generally your most selling ones)
OK. Now since we've defined a better optimized home page for your store, let's find out if our navigation is serving your customers perfectly.
Let's keep this one precisely to the point. As a buyer, we want
1. To avoid vague category structure;
2. To save time by expecting categories based on what people are searching;
3. A compelling business stag line. Believe it or not, it works to create an image in our mind for your store before we start to purchase.
Ok. Seems legitimate. Now what remained is I'm about to start searching for my product. Here we go again.
Worth Reading : Ways To Improve Your Ecommerce SEO
3. Optimizing The Product Search
1. Easy to use: Gives clear instructions on what and how a user can search. Talking about hint key terms
2. Fast & Accurate: If your inventory size is huge, and
3. Friendly: Think of what users will see if there is no product match in the inventory.
So I've got the product I'm looking for. Now your prospective customer is on your product page. What he would be expecting is a tough question but not tough enough if we analyze with rationalism. Let's see.
Related :
4. Optimizing Products Or Catalog
These days, with so many available alternatives and options, people no longer want to browse a website – they want to experience it.
Talking about experience, an image is always the first thing that a visitor will notice as soon as he lands on your store's product catalog page.
Good product images can add life to your store and help your store convert better – there are no two ways about it. So what visitors need from you (store owner) is:
1. You pay special attention to the default image of the product description page. It should be really high quality.
2. You avoid using generic stock photos. Take actual pictures of real persons using your products. A real product picture (taken from an average camera) will convert better than a cheesy stock picture.
3. Don't just show a single image, show as many as you can – from different angles. It's a good way to enhance the rich experience now-a-days.
4. Show products videos if possible.
5. Empower visitors with powerful comparing features. Let them choose the best.
And don't forget to reveal the pricing part. Why you'd want to keep the price as a surprise. It is not a gift for your customers!
Related : How To Optimize Your Product Pages For Higher Conversions
5. Optimizing Checkout Options
After all the hassle, when your customer finally decided on one product he is surely to see the shopping option of your store. Let's see how we can enhance that part.
What you need is a persistent shopping cart which clearly, without a second thought delivers:
1. Security: Let users know that your website is secure and that their privacy will never be compromised.
2. Transparency: Be transparent and include accurate shipping & tax details.
3. Payment Methods: Clearly show all the payment methods users can use to make the payment (PayPal, Credit Cards, Google Checkout etc.).
4. FAQs: If you think there are additional FAQs, you can cover them in a checkout related FAQs section.
Apart from these other factors that need to be considered are:
1. Don't let the user enter the same information twice. Pre-fill information wherever you can.
2. Preserve information on a possible validation error: Don't let users go for entering the same details from the beginning again. It is boring!
3. Mandatory fields should me clearly defined as mandatory.
4. Give correct input examples in order to let your customer enter the correct data at the first point.
5. Be specific with your buttons.
6. Display validation errors in close proximity to the input field.
7. Make account registration an optional part for final checkout phase. Or you can provide option to connect and register via social sites like Facebook. And don't complicate the password selection process.
Let your customers have the freedom to have whatever they want as their password for them to remember and carryout the buying process easy next time.
8. Send an order confirmation email right away. Let your customer know that the store actually has processes his product buy.
And yes, don't surprise users by adding extra costs abruptly. Ok done.
This is the time when your buyer will be looking for your delivery options. So let's optimize that part as well.
Related : Tips On Improving Magento Checkout Process
6. Optimizing Delivery Options
Keep the shipping and delivery options precise. The way you handle the shipping of your products plays a critical role in deciding the conversion rate of your store.
It plays a direct role in the cart abandonment rate of your store.
This is what a recent research paper from UPS concluded, after studying the impact of shipment handling on conversion rate of online stores:
1. While free and discounted shipping is a big benefit, there is more to online shopping and customer experience. In fact, many shoppers are willing to pay a nominal fee to receive the product faster if given an option.
2. Shipping and delivery timing is important during check-out – it's all about communication!
To reduce shopping cart abandonment, retailers should show the shipping costs, inform them how much more should be ordered to get free shipping, and give consumers the option of shipping time frames.
3. Customers are willing to wait for their packages, but need to know what is happening – they want estimated delivery time clearly stated and they want e-mail or text alerts about their delivery.
4. Also important to the customer is the feeling of control.
Options such as "special delivery instructions," the ability to schedule a late delivery or having a delivery window gives the consumers the control they need to improve their shipping experience.
Finally, good experiences with returning items lead to repeat customers and recommendations for the retailer.
Good experiences are those that ensure ease for the consumer, while the bad experiences are the ones that highlight hassles and the extra cost.
Related : Best Abandoned Cart Email Plugins For Magento 2
Final Words
You don't need an MBA degree to know these factors which clearly and exactly reflects your Unique Selling Points (USPs). Why they should buy from your store?
Strategically presented USP on your store can help you counter the mental barriers in the visitors' mind that might be stopping them to buy from your store.
You see, knowing all the above points won't matter anything unless you give it a go for implementing it in your store. And when you do, we'd love to hear from your experience.
So do feel free to drop us your response or share your experience.
Useful Resources :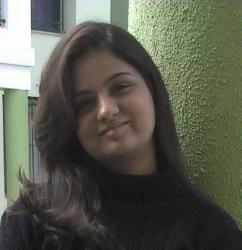 Author: Disha Sharma
Disha is a freelance blogger and digital marketer. She creates content about online marketing, SEO, CMSs and m-Commerce. She has just enrolled in Hubspot's Inbound Marketing Program and is pretty kicked about it.