Aweber and Constant Contact are two of the biggest players in the email marketing industry.
Both are highly popular and offer a wide variety of features to help you succeed with email marketing.
Today, we'll take a look at how Aweber vs Constant Contact compare with each other to help you decide which one is best for you.
Aweber
Aweber is a popular email marketing service. It has been around since 1998.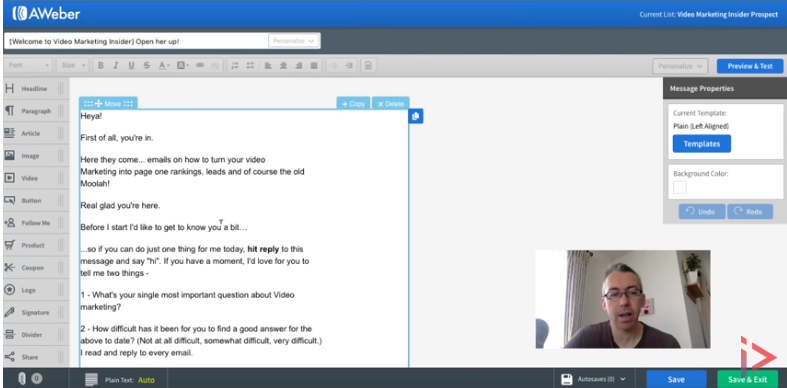 Aweber Drag-and-Drop Editor
Aweber offers a simple drag-and-drop editor. You can drag blocks or "elements" from the side and arrange them in the order you want.
Examples of available elements include paragraphs, images, your signature, a dividing line, buttons, videos, and much more.
You can change the size and font of your text, and you can format it with bullet points, numbers, etc. Hyperlinks can easily be added.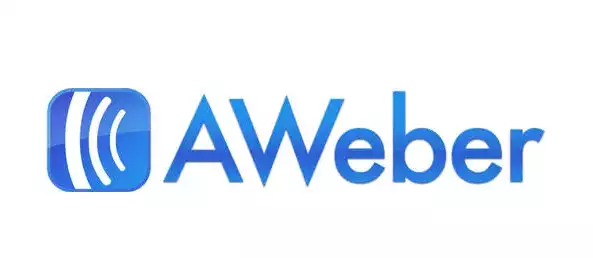 We earn a commission if you click this link and make a purchase at no additional cost to you.
You can also use the HTML or plain text editor.
Aweber offers over 700 email templates for you to choose from with designs for newsletters, online courses, left-side text, right-side text, and much more. Choosing a template is easy and you can switch templates without losing your work.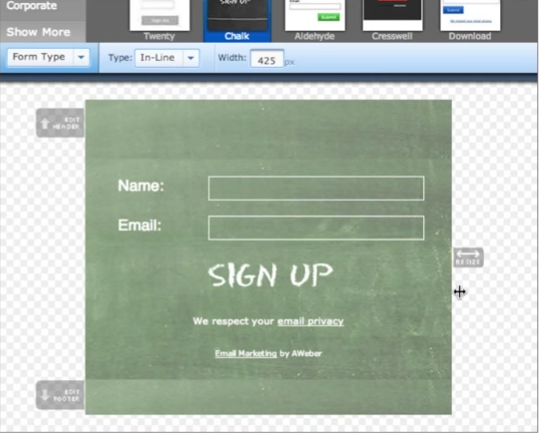 Aweber Sign Up Forms and Integrations
Aweber has many signup forms that you can create to place on your website. Templates are simplistic, but they can be customized and are easy to work with.
There are some templates that are designed with specific industries in mind.
You can embed these templates on your website by using code or by using the Aweber plugin. Aweber also integrates with many other services that you can use if you want more beautiful plugins.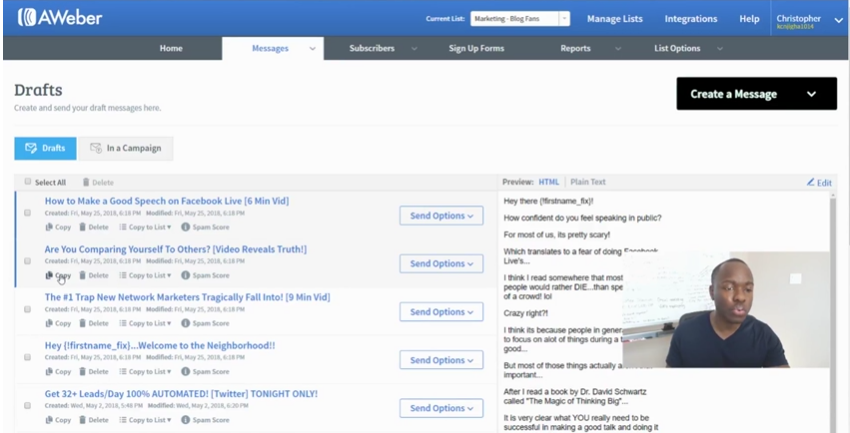 Aweber Autoresponders and Automation
Aweber allows you to set up an autoresponder to welcome new subscribers. By default, they will be sent a double opt-in email first.
It also has advanced automation features. You can schedule follow up emails for specific time intervals.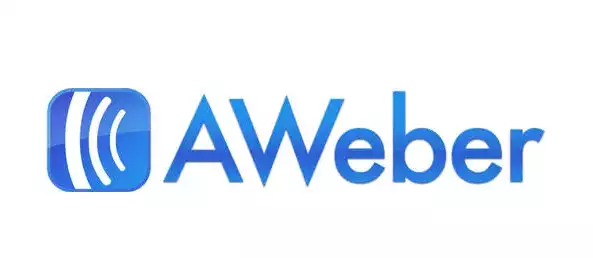 We earn a commission if you click this link and make a purchase at no additional cost to you.
You can automate your emails based on your users' actions as well, such as whether they clicked on one of your links.
You can set up different campaigns and set them to be combined once the user reaches a specified point.
Related : Aweber vs ConvertKit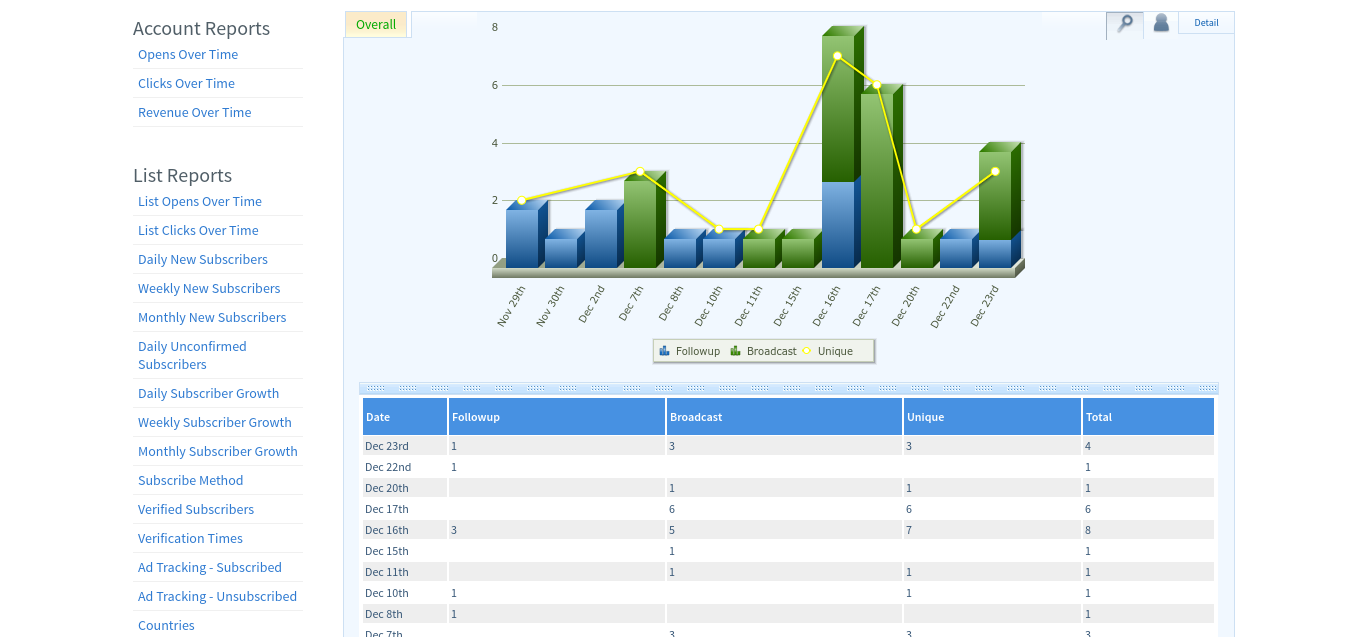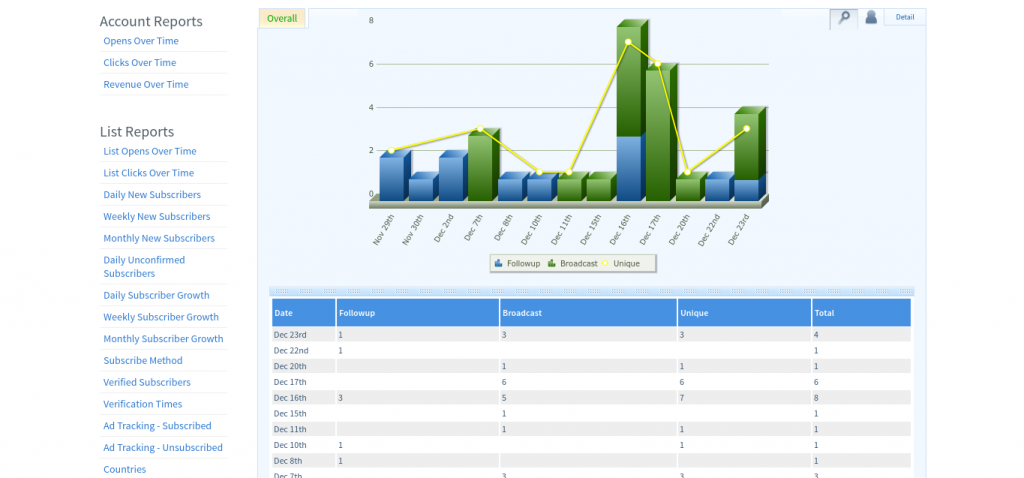 Aweber Analytics
Aweber gives you comprehensive analytics to help you track your performance. You can find this data under "Reports."
You can see reports about your open rates, click rates, subscriber growth, and more over time. You can track which links were clicked on to help you optimize your CTAs.
Aweber Split Testing
Aweber offers excellent split-testing capabilities, allowing you to compare headers, links, signup forms, templates, and much more. They offer a free ebook to help you learn how to split-test your campaigns.
Aweber Mobile App
Aweber's mobile app, while not having the capabilities to edit and create emails, does allow you to track your performance, see your open rates, and even see your individual subscribers.
Aweber Support
Aweber has excellent customer support service. You can easily search the database to find quick answers to problems.
If you want to get in touch with a representative, you can either email them (they usually respond pretty quickly), chat with a live representative 24/7, or call their toll-free or international number at any time between 8AM and 8PM Mon-Fri.
Aweber Pricing and Trial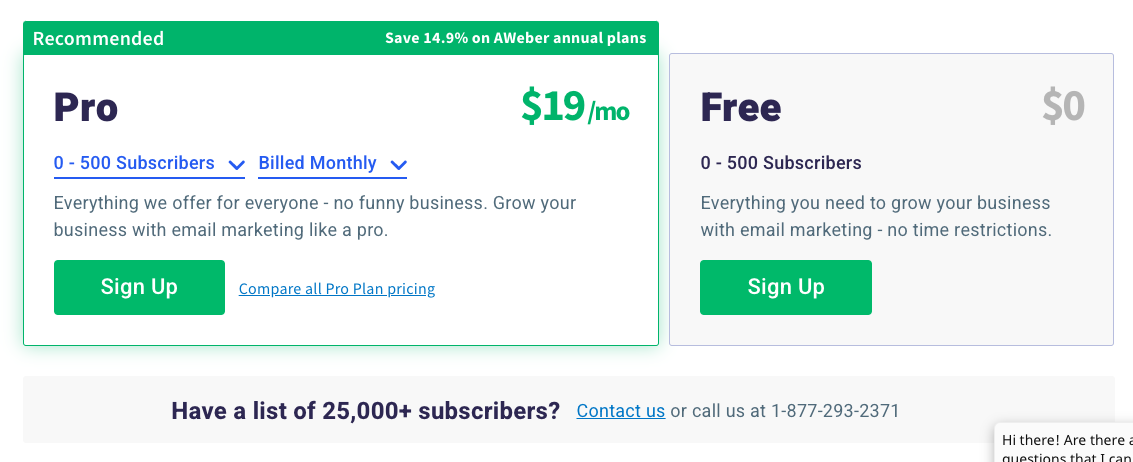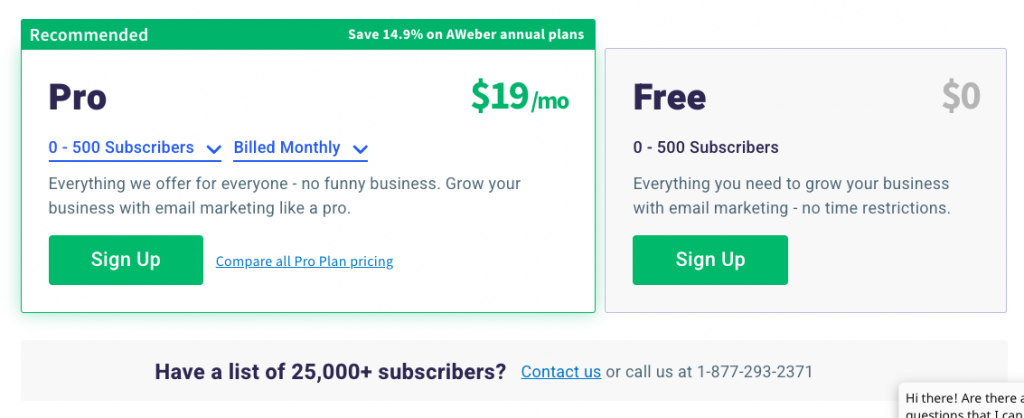 Aweber includes a free plan and a pro plan starting at $19/month. The actual pricing differs on the basis of number of subscribers you opt for.
You have all payment options, monthly, quarterly and annual.
Check Out: Aweber vs MadMimi vs MailChimp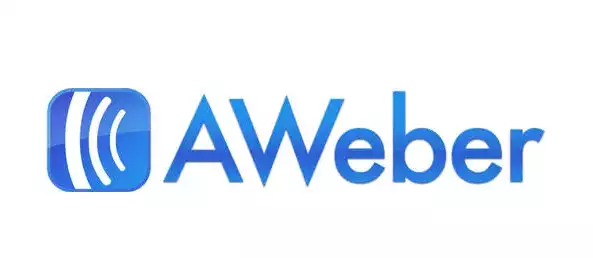 We earn a commission if you click this link and make a purchase at no additional cost to you.
Constant Contact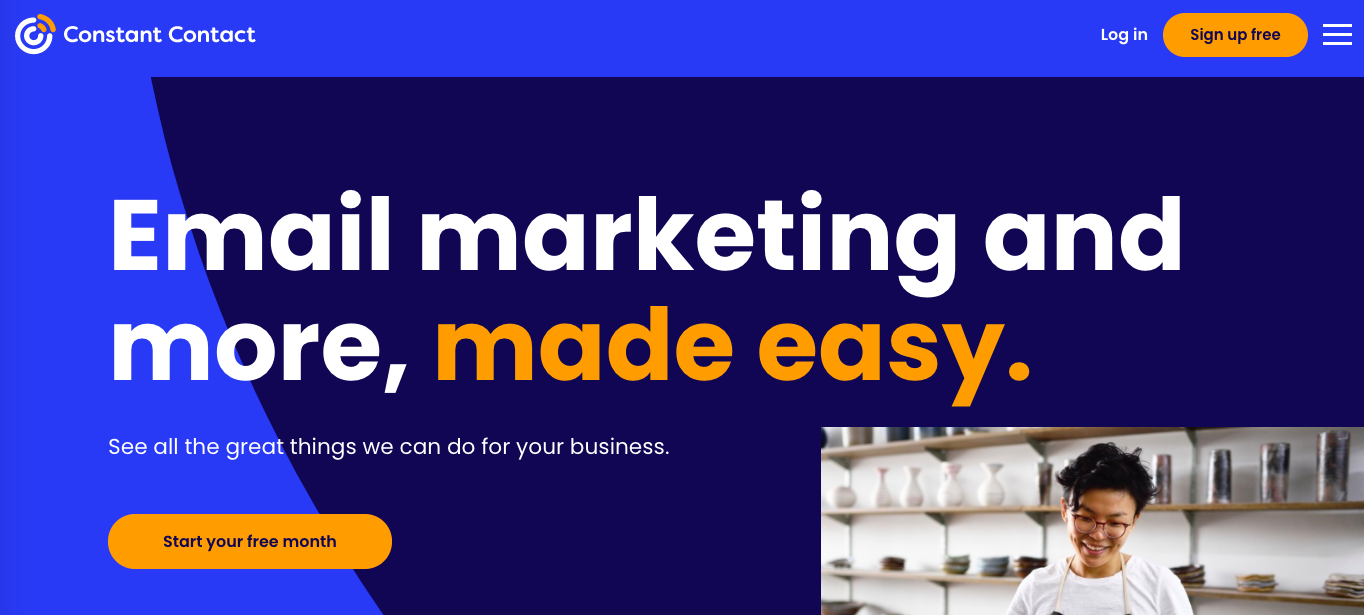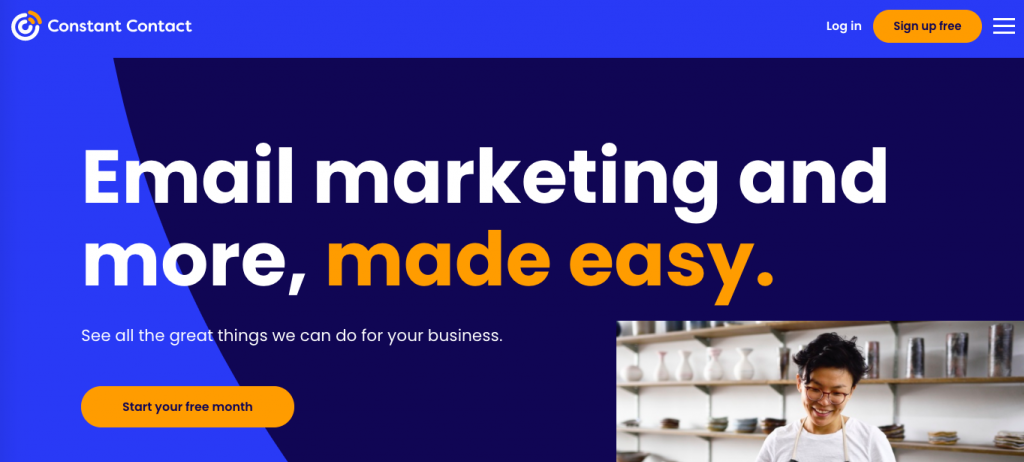 In this Constant Contact vs Aweber review, we will now talk about Constant Contact.
Constant Contact is preferred by many businesses. It has been around for 15 years.
Constant Contact Drag and Drop Editor
Constant Contact now has their "third-generation" editor, which has a new design and makes things easier for users.
For example, images can be resized easily, buttons are responsive, and all templates can have a customized number of columns.
The Aweber drag-and-drop editor does look a little outdated when compared with Constant Contact's new editor. It also offers a little less flexibility for things such as resizing images.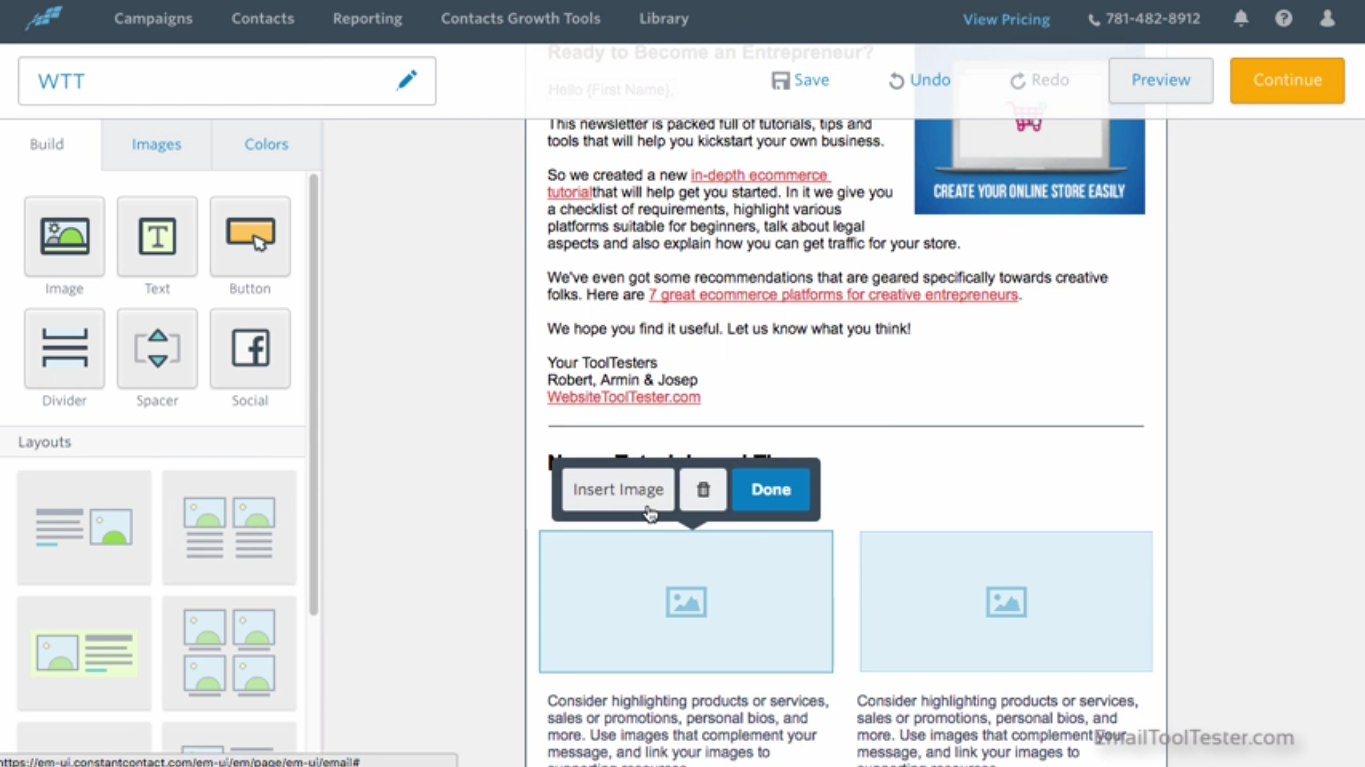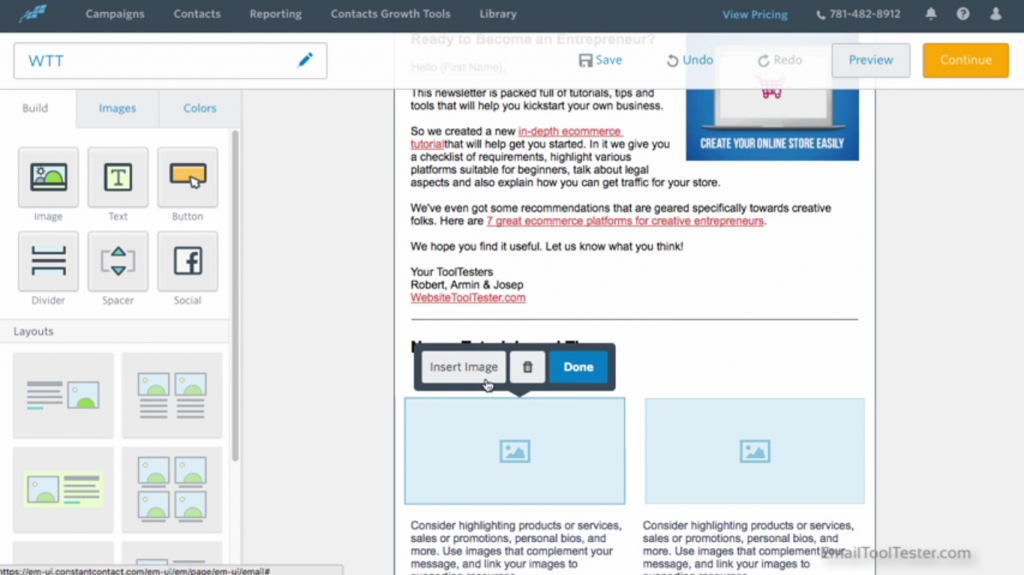 Constant Contact Sign Up Forms and Integrations
As with Aweber, Constant Contact offers signup forms, though theirs tends to look more modern than Aweber's forms. They also integrate with many third-party platforms.
Another feature that they offer is a text-to-sign-up service, where users can text a number to sign up. This is a good way to collect subscribers offline.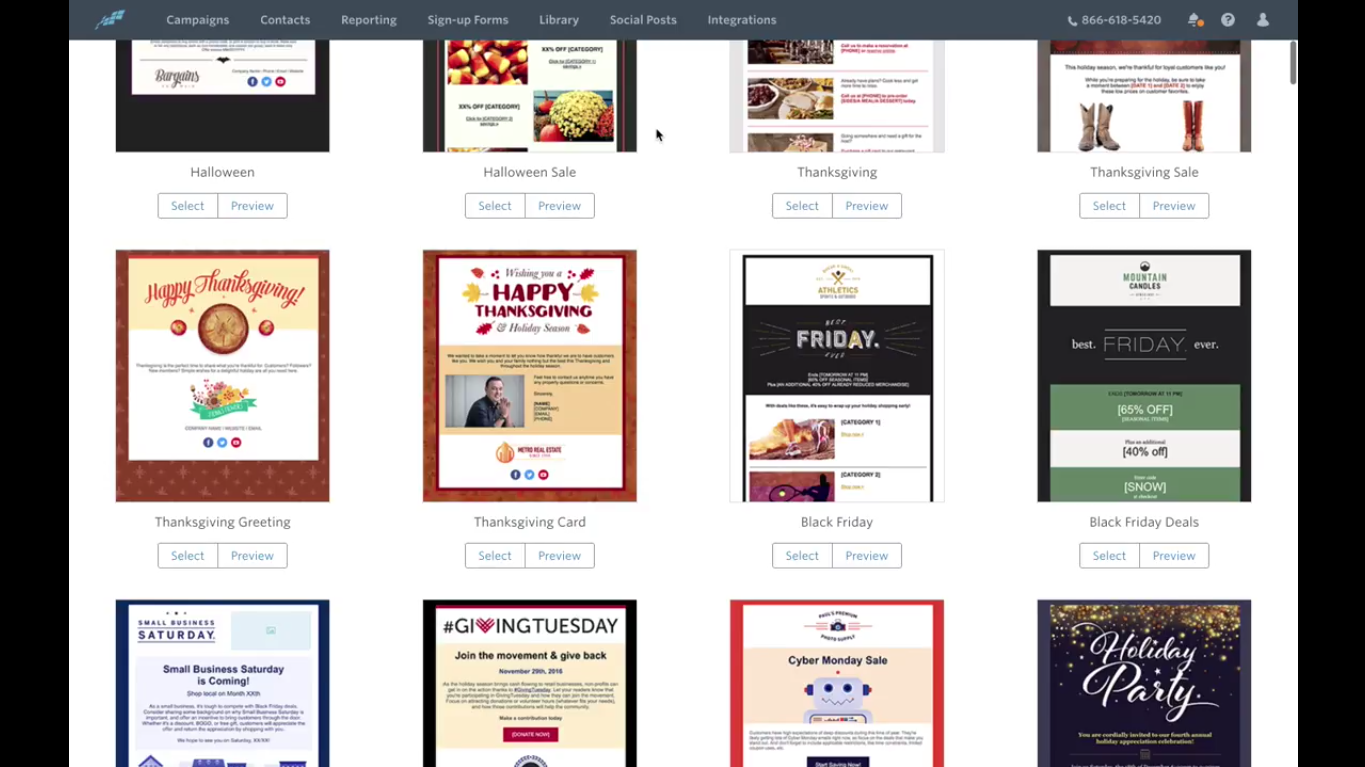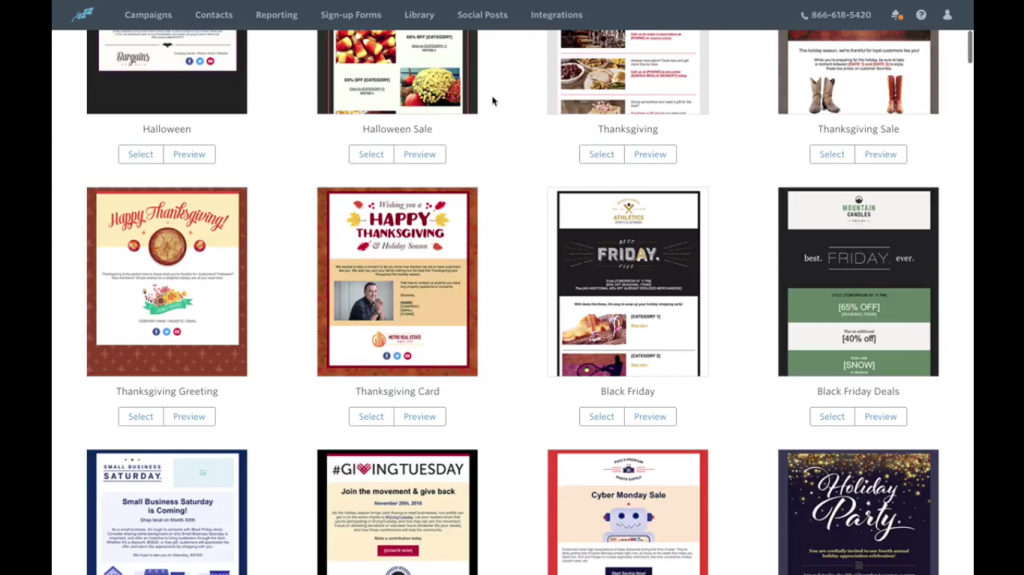 Constant Contact Autoresponder and Automation
With Constant Contact, you can send welcome emails, schedule follows up emails, send annual emails such as on anniversaries, resend emails to non-openers, and more.
However, you will have to upgrade to a higher plan to enjoy all the automation features.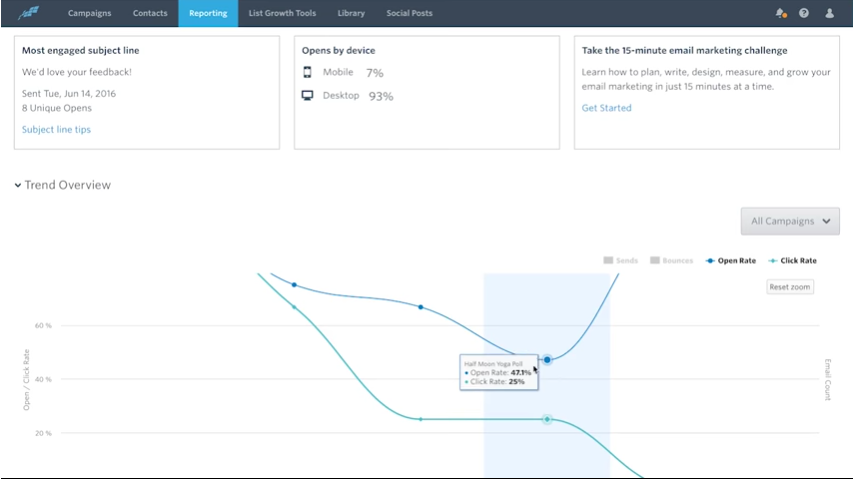 Constant Contact Analytics
Constant Contact has robust analytics services. You can see mobile vs desktop open rates, which content and links get the most clicks, a heat map indicating where people are clicking, compare your campaigns, see your most engaged subject lines, and more.
Constant Contact Testing
You can create split test campaigns and set them for a certain interval of time and then compare the results.
Constant Contact Mobile App
The Constant Contact mobile app lets you review all of your analytics and data on the go.
You can even create and send emails from your phone! Their other app allows users to sign up on mobile device forms.
Constant Contact Support
Constant Contact has more support options than Aweber, including numbers to call from many countries, support on Saturday, different numbers for billing vs customer support problems, live chat, Twitter support, community support, and a help section.
Related Post : Best Constant Contact Alternatives
Constant Contact Pricing and Trial
Constant Contact pricing has 2 plans –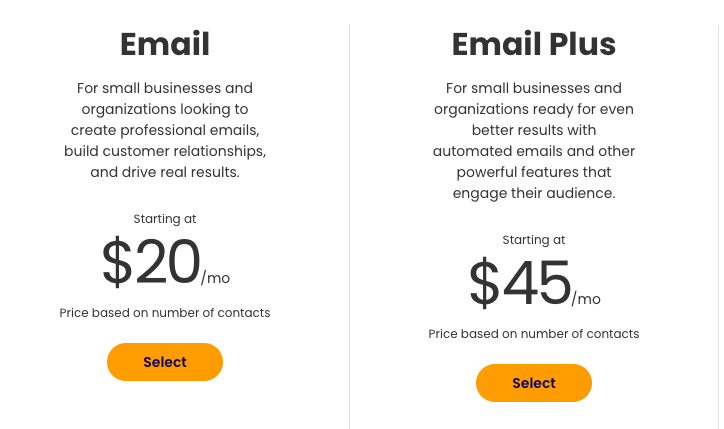 Email – Starts at $20/month
Email Plus – Starts at $45/month
*Actual price is based on the number of contacts
Explore: Constant Contact vs MailChimp For Nonprofits
Aweber vs Constant Contact: Which Should You Choose?
If you are looking for a more affordable option, Aweber is certainly a better choice. Their plans include all features and are much cheaper than even the Basic plans at Constant Contact.
Aweber has everything you need without any fancy bells and whistles.
On the other hand, if finding a budget-friendly option isn't a top priority of yours and you'd like access to a better editor, more analytics, a better app, and better support, you can go with Constant Contact.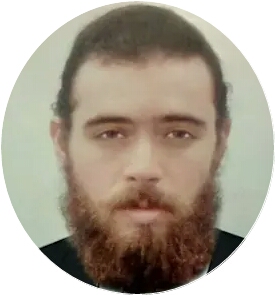 Author: Benjamin Levin
Benjamin Levin is a digital marketing professional with 4+ years of experience with inbound and outbound marketing. He helps small businesses reach their content creation, social media marketing, email marketing, and paid advertising goals. His hobbies include reading and traveling.