Email marketing is one of the most cost-effective marketing tools for small businesses.
It's easy to manage, allows for direct contact with customers, and gives you complete control of your messaging.
After all, email brings a personal approach while still allowing you to communicate with potential customers.
With modern advancements, this service can even be targeted to specific users based on their unique interests and viewing habits.
Indeed, a study from Capterra shows that the average return on $1 spent on email marketing is $44.25!
That makes finding the right email marketing tool an integral part of reaching success.
A good email marketing service allows you to create captivating emails, manage your contacts, and track the performance of your various campaigns.
There are many tools on the market that provide these services, but today we're going to take a look at two of the top contenders: ConvertKit vs Aweber.
Also Read: Best Autoresponders & Email Software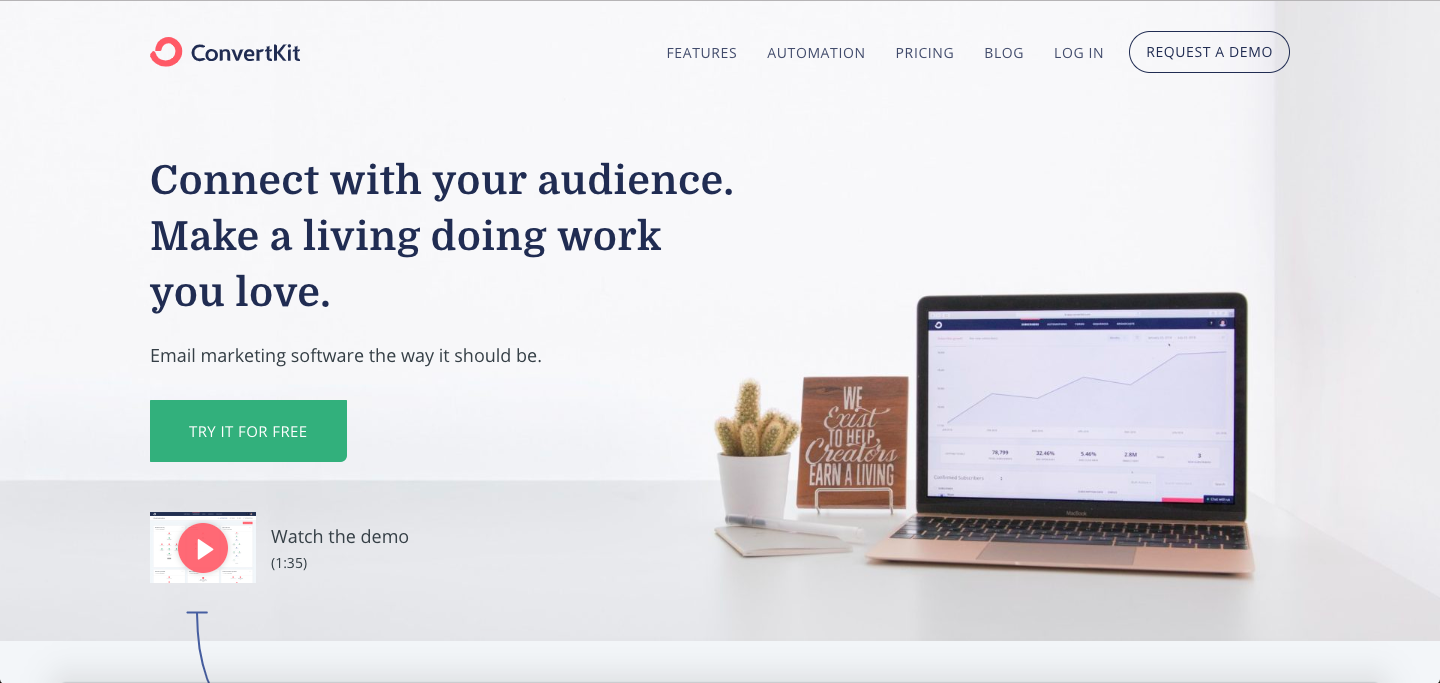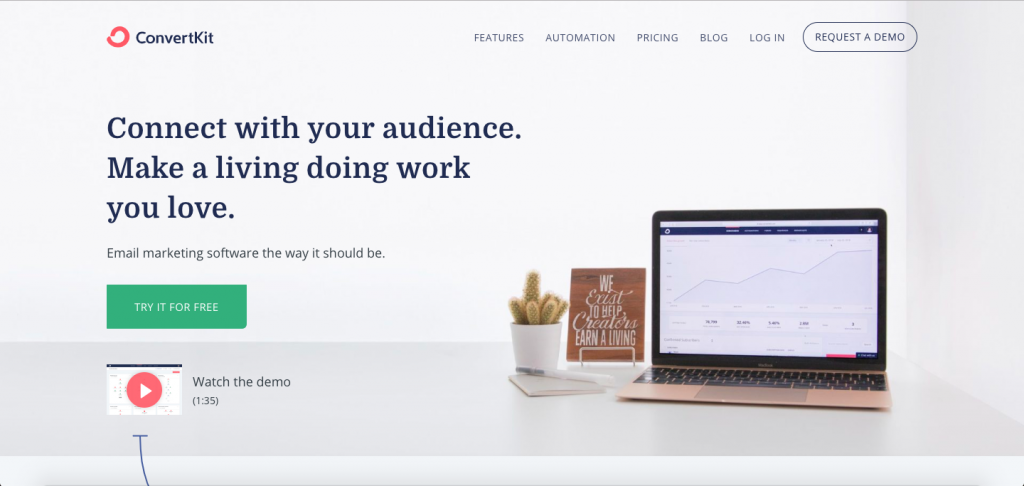 We will begin with ConvertKit in this AWeber vs Convertkit review.
ConvertKit has been called an ideal tool for bloggers. Indeed, it was created with professional bloggers specifically in mind. It's powered by Infusionsoft and is often considered easier to use than MailChimp.
You can start using ConvertKit for free. The free plan allows you to manage 1000 subscribers.
The Creator plan starts at $29 per month for 1000 subscribers. In addition to free plan features, you get premium support, automated funnels and integration. The pricing goes up depending on the number of your subscribers.
Finally, they have the Creator Pro plan which is priced at $59 per month. You get priority support and other premium features.
You can start with 14-day free trial. The yearly payment option is available too.
ConvertKit - With Free Plan
Unlimited landing pages & forms, Unlimited traffic, Customizable domain.
No credit card required. Cancel any time.

We earn a commission when you click this link and make a purchase.
Users frequently praise ConvertKit's visual automation editor when compared to the competition.
This tool allows you to edit emails and forms without exiting the automation editor itself.
ConvertKit also allows you to segment your users into groups and create automation sequences, which means you can target your emails to the right people on your list.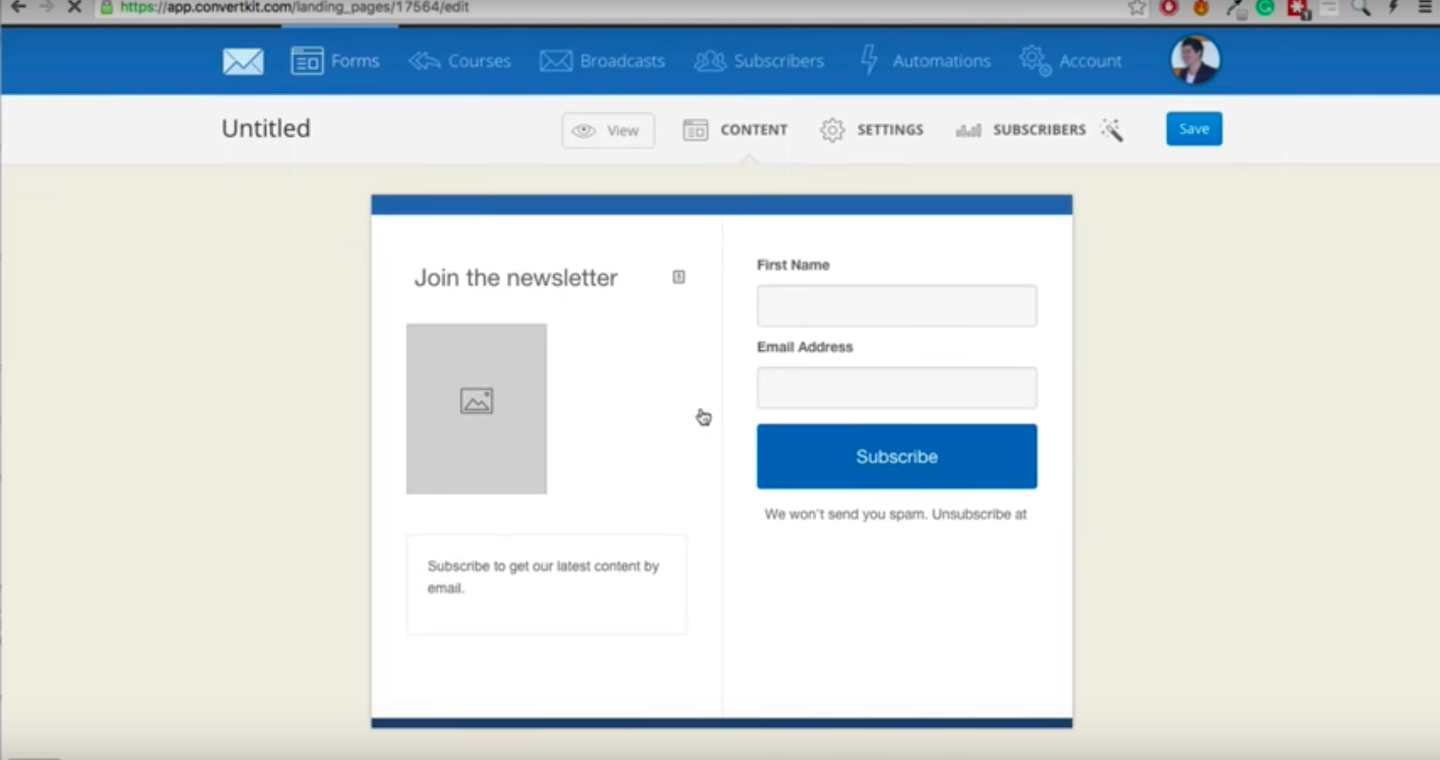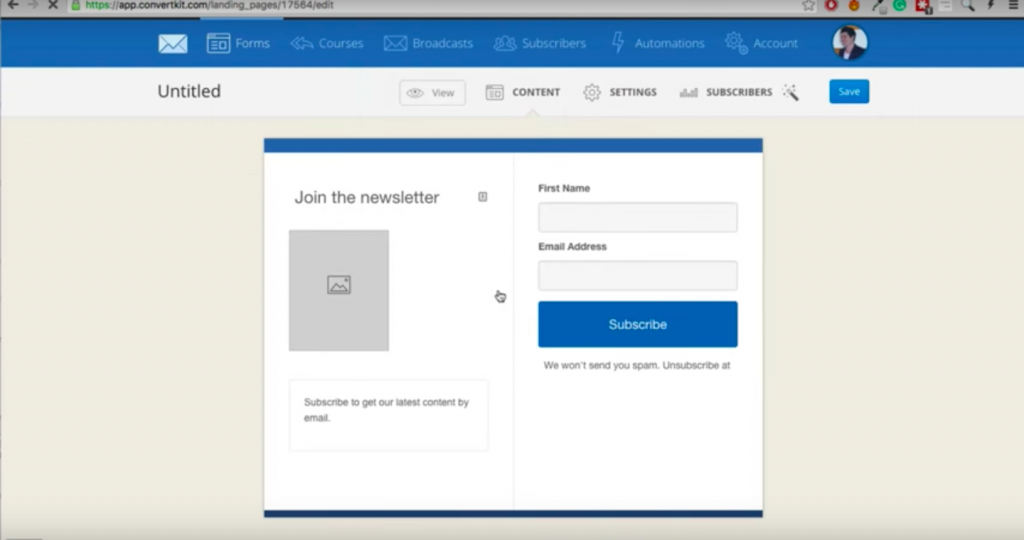 Another cool feature provides users the ability to create email sequences. This is an automatic response sent out to various segments of your email list when a specific event is triggered, allowing you to more intimately engage with your customers.
ConvertKit also makes it easy to offer content upgrades and incentives with email signup forms.
Some of the other many features of ConvertKit include:
Auto resend broadcasts to un-opens
Lead Magnet Double Opt-in
Leadformly integration
Outlook integration
Gmail integration
Salesforce integration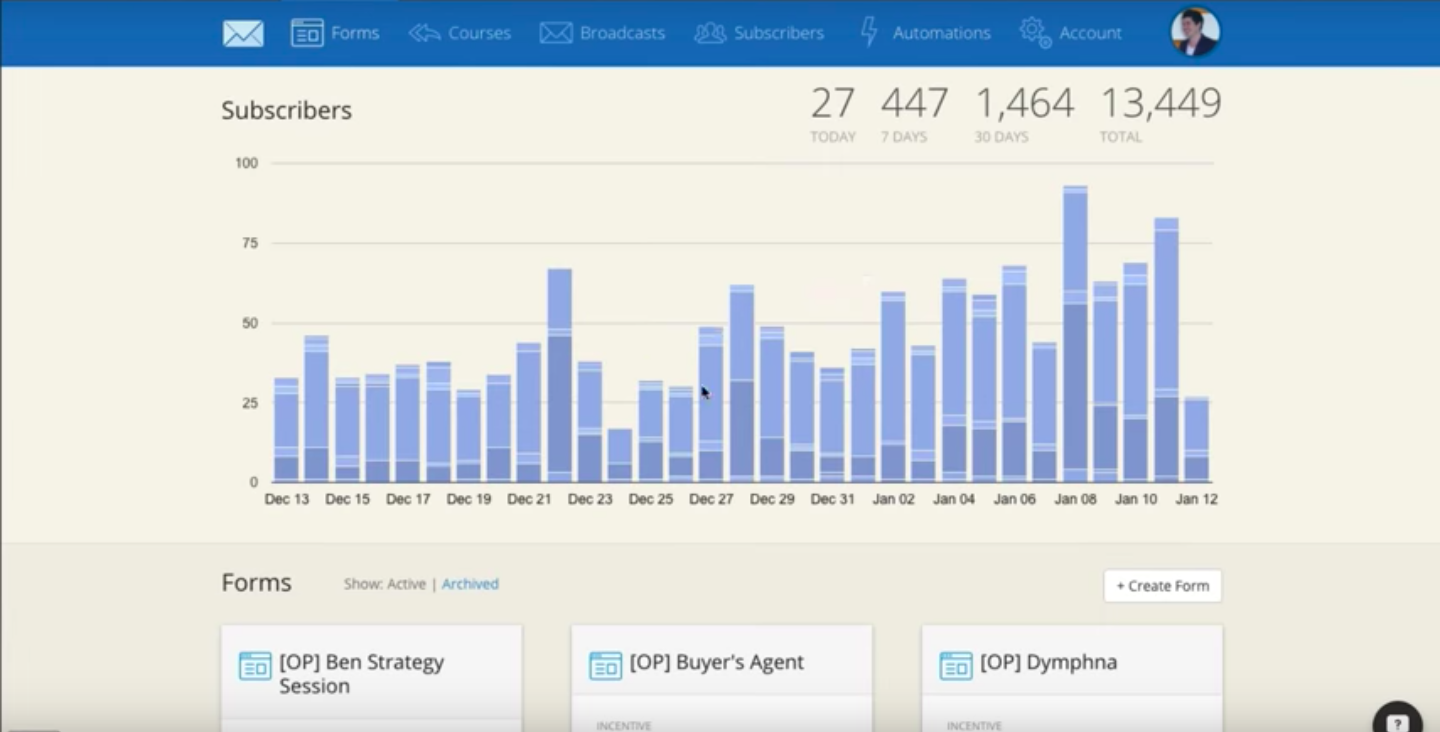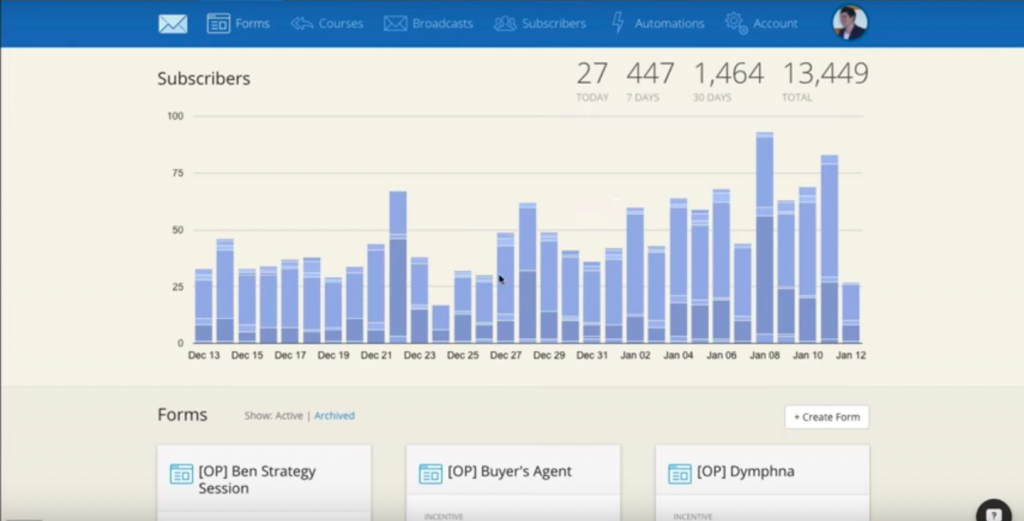 ConvertKit was founded in 2013 by Nathan Barry.
Since then it has grown to become a leading competitor with many of the established players in the business, including Aweber.
Explore more ConvertKit-like tools here.
ConvertKit - With Free Plan
Unlimited landing pages & forms, Unlimited traffic, Customizable domain.
No credit card required. Cancel any time.

We earn a commission when you click this link and make a purchase.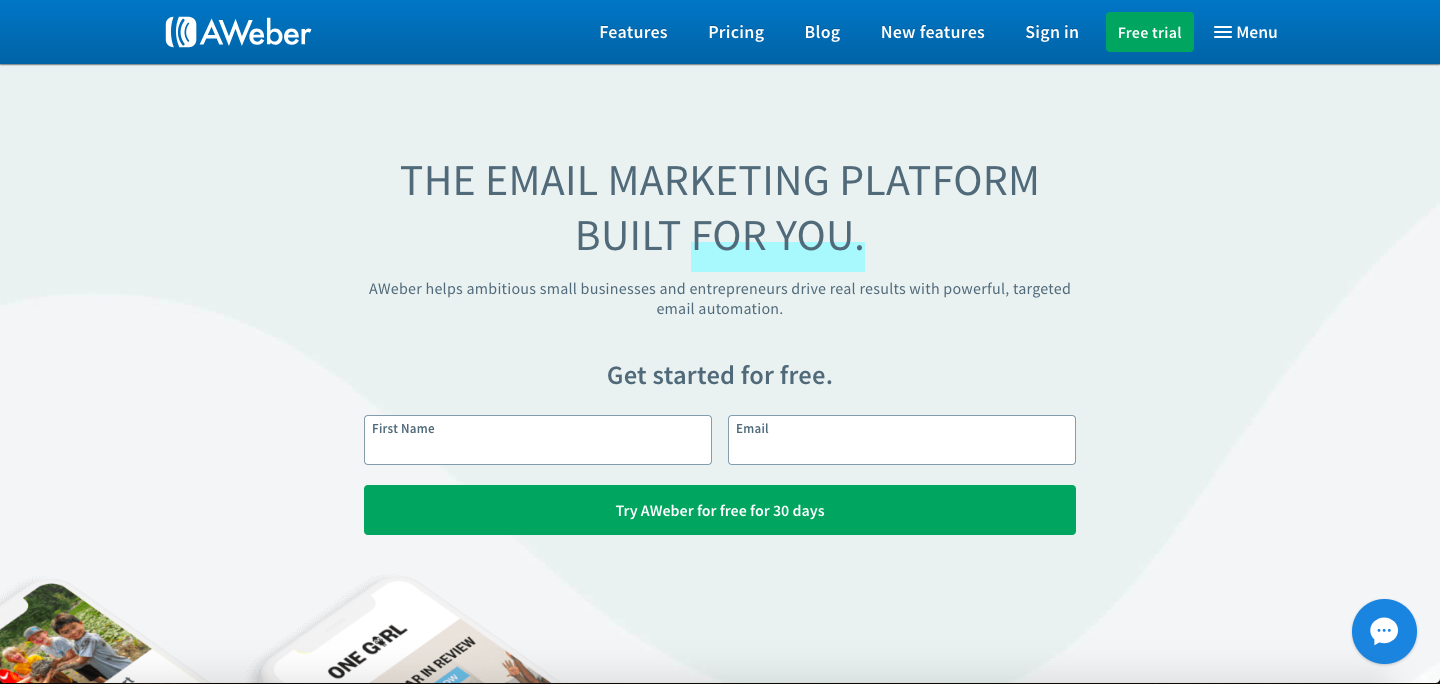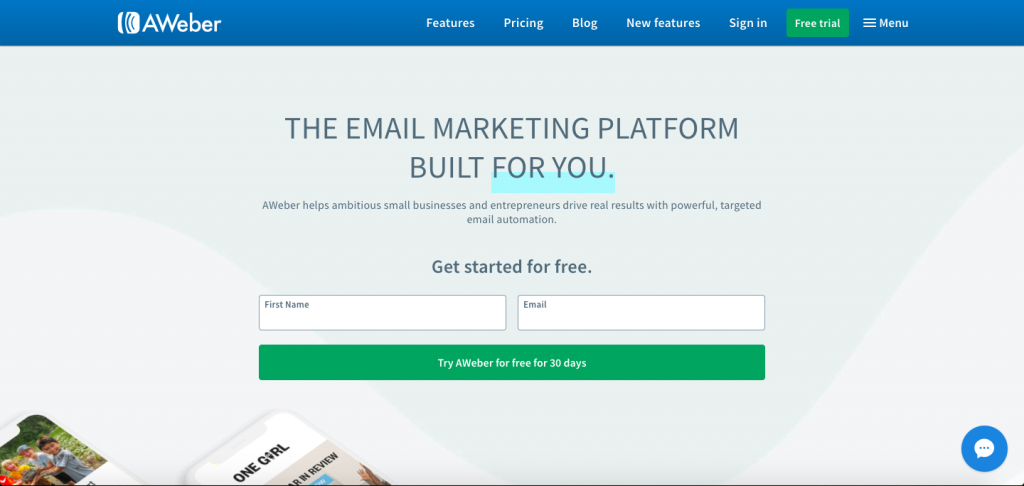 Aweber has long been one of the most popular email marketing service providers in the world. Their solution was built with small businesses, bloggers, and entrepreneurs in mind.
Aweber has been designed to integrate seamlessly with many of the most popular platforms including WordPress, making it ideal for those inexperienced in the ways of web programming.
It also features a drag and drop editor to help build out your email automation requirements.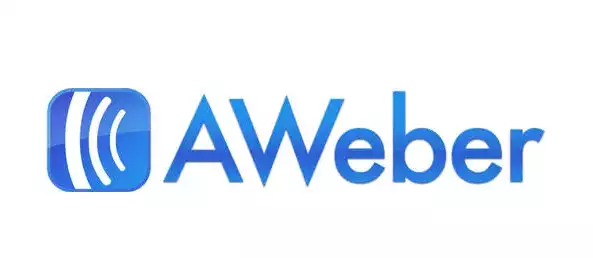 We earn a commission if you click this link and make a purchase at no additional cost to you.
Users gain access to more than 700 ready to use email templates, list management, autoresponders, and email tracking.
These all allow for detailed insights to help you refine your emails and drive conversions.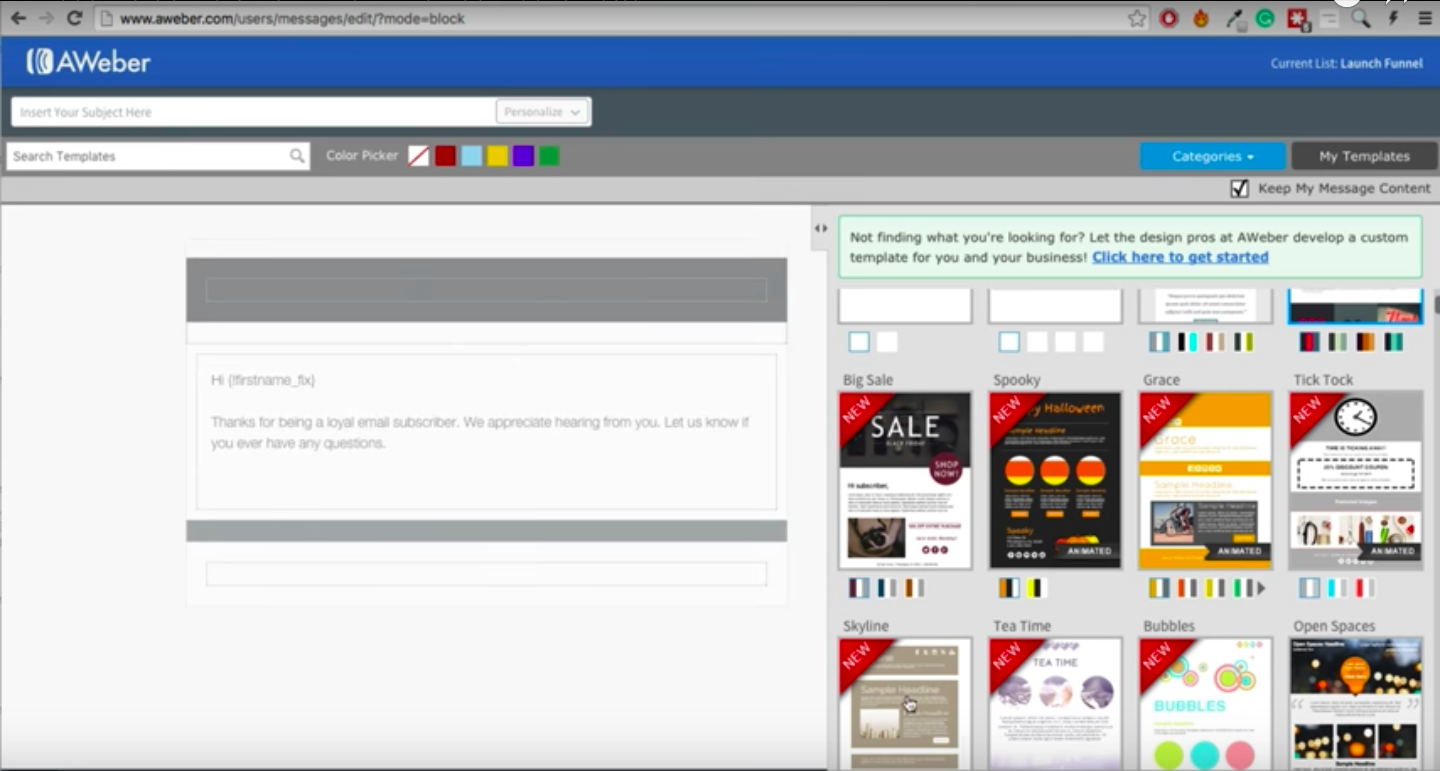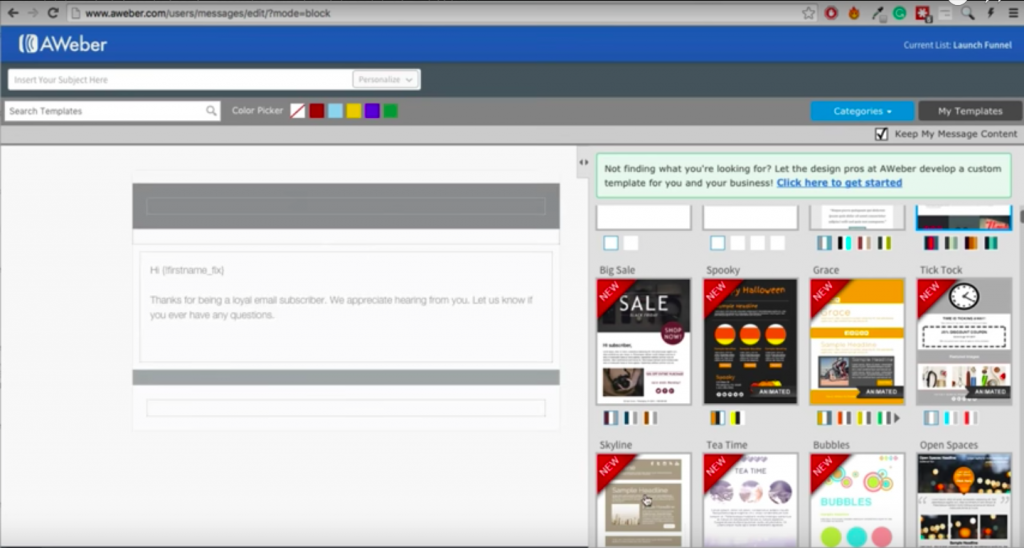 Users have hailed its support options, which include live chat, phone, and emails, alongside webinars and a large library of tutorials.
Though some of the tool's detractors say there are issues when moving between lists and that they dislike that people who unsubscribe are still included within the total subscriber count.
Aweber Free plan allows 500 subscribers with a limit of 3000 mails per month.
The paid plan is priced at $19/month for 500 subscribers. It offers unlimited usage features. The price increases as you go up on your number of subscribers.
However, Aweber remains the more affordable option costing just $19 a month for 500 contacts.
They also offer discounts for quarterly or annual payments, and to students or not-for-profit organizations.
Users can also easily import pre-existing databases of subscribers in a variety of file types including XLS, XLSX, TSV, CSV, and more.
Subscribers can also be added manually or by copy and pasting rows of them into the program.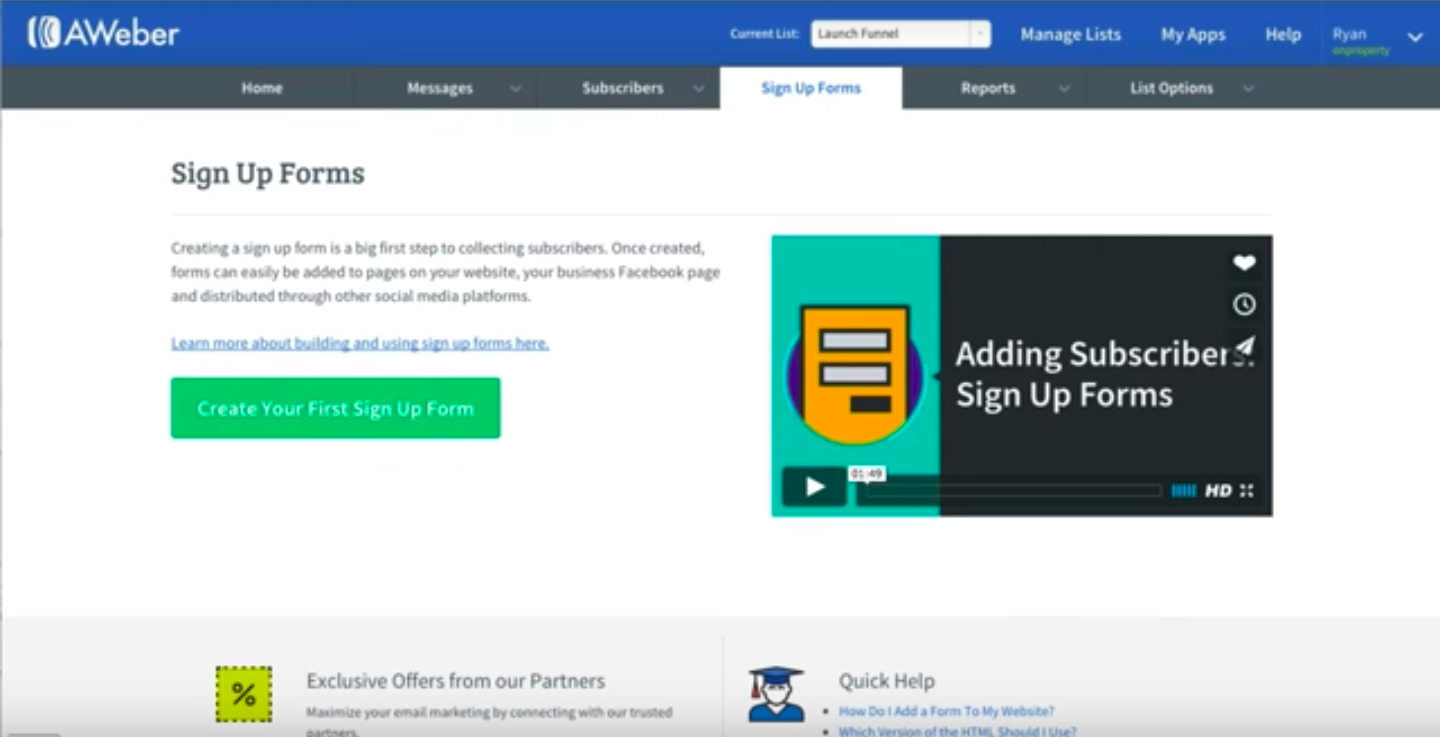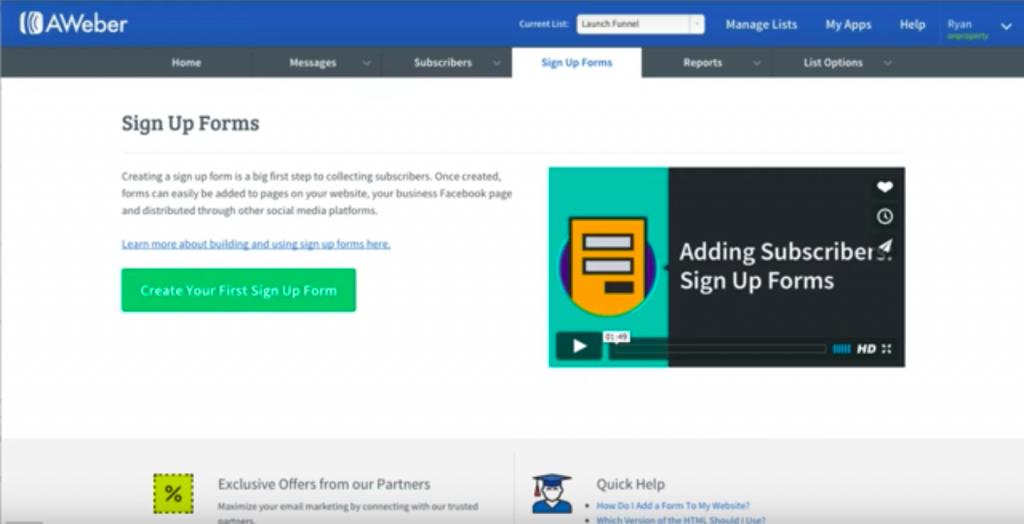 One of the more interesting features is that these imported subscribers can be added directly into different autorespond segments.
When it comes to autoresponses, Aweber may have actually written the book. Literally.
If you believe the company, Aweber invented autoresponders in 1998. Sadly, while their functionality is perfectly acceptable, it's not worlds ahead of the competition like you might expect.
Despite this, it's easy to set up follow-up emails based on time intervals, like if you want to send a discount code a few days after someone subscribes to your mailing list.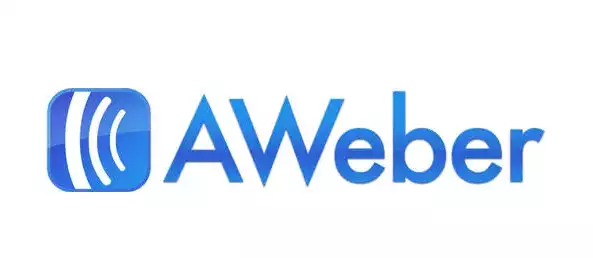 We earn a commission if you click this link and make a purchase at no additional cost to you.
However, setting up an autoresponder based on user actions or purchases is a slightly more involved process.
Other key features of Aweber's solution include:
Lead segmentation
Web activity tracking
Create invoices
Mobile app
Social CRM
One particularly strong tool within Aweber's solution is its analytics tools.
Users can monitor key statistics like open rates, clickthroughs, and bounces, but they can also look at things like sign up methods, geographical regions, a history of the subscriber's past opens and clicks, and much more.
Related Post : Aweber vs Constant Contact
The reporting tools are definitely much more effective than some of the strongest AWeber competitors.
Ultimately, Aweber's experience is its main strength. The privately held company was founded in 1998 by CEO Tom Kulzer, who began working as a software engineer before recognizing a hole in the market.
He created Aweber to build automated response software for sales leads and customer support and has had great success in that endeavour.
The tool is simple to use and is a great starting point for anyone looking to get into email marketing or for small businesses looking to improve their customer engagement.
Also Read: MailChimp vs Mad Mimi vs AWeber.
Final Thoughts – ConvertKit vs AWeber
Finally, we come to the end of AWeber vs Convertkit review.
While both these tools offer different levels of service, it isn't necessarily a cut and dry choice between the two.
ConvertKit is certainly the younger upstart and is working hard to catch up to the competition.
As such, many of its tools and services are top of the line. It does lose out slightly on its price point.
Aweber has the history and experience to back up its technology, along with an effective customer support system in place.
Fortunately, both companies offer a free trial period for users to compare and contrast each option.
Like anything, research is key here. And when it comes to something as important as finding the proper email marketing tool, you should take your time and be aware of all of your options.
Email marketing remains one of the most important tools in the ecommerce toolkit. After all, 59 percent of B2B marketers say email is their most effective channel in terms of revenue generation.
With numbers like that, one shouldn't take this decision lightly.

Author: Sam Zaman
Sam loves to write on technology & related stuff. Ecommerce, mobile and internet marketing equally drive her interest. Likes gardening and experimenting with new recipes. An avid reader and absolutely mad @bout donuts :)