Editor's note: Driving traffic to your Shopify stores requires an all-round effort including social media marketing. One of the most popular ways of marketing your business is through Pinterest, though not as popular as Facebook and Instagram, but very effective. In this post, Elsie talks about everything you need to know to get started with Pinterest. Hiring an ecommerce marketing company or taking Shopify SEO services are other alternatives you can try if you are short on time.
Social media is a great way of marketing your brand's products and services.
When Facebook and Twitter came on the scene, not many brands knew how to leverage the platforms to generate more sales and gain new customers.
Today though, there are several other platforms where you can find new customers, engage with your current ones, and grow your sales and revenues too.
While it's easy to believe that you've mastered Facebook or Twitter, so it's easy to conquer the rest, there are several similarities and differences you still have to consider.
Most online store owners tend to go for the popular platforms like Facebook, Instagram and YouTube, but there's one often overlooked one: Pinterest.
If you just launched your Shopify store and you're wondering how to drive traffic to your site, or grow sales, we're going to show you how you can leverage Pinterest to boost traffic on your Shopify store.
Related: Apps To Boost Shopify Traffic
What Is Pinterest?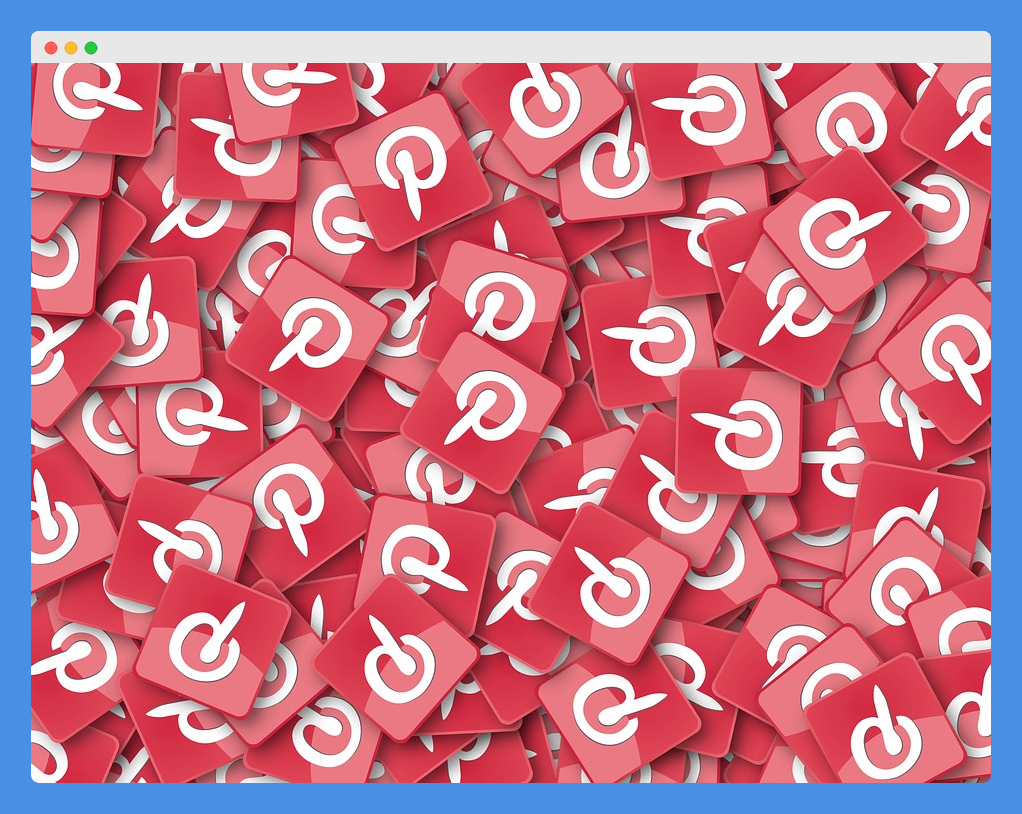 Pinterest is a social media channel that's proving valuable for almost any business, though it can be a bit puzzling because of its unique nature, compared to conventional platforms.
The platform was born in 2010, and centers around images, sharing and purchasing.
Currently, Pinterest has over 300 million users, with more than 250 billion pins.
The number of users may not be as high as those of Facebook and other channels, but it's still significant considering the marketing power it wields.
On the platform, users, also known as pinners, get to save pins with links, images, and descriptions to various boards – secret or public – which they'll use later.
To create a pin, users upload links or images manually, or come across pins they're interested in and want to see in their own feeds, or search for specific pins they want.
The last two are huge opportunities for you to market your Shopify Store to your future customers.
For easier navigation, users organize the pins they find and like into different board names.
Unlike other social media sites, which are about generating discussions and exchanging information, Pinterest's design is in such a way that you can store ideas and inspiration.
This is why there's an option for creating "Secret" boards, which can only be accessed by the pinner or specific people he or she adds to the boards.
Why You Need To Use Pinterest Marketing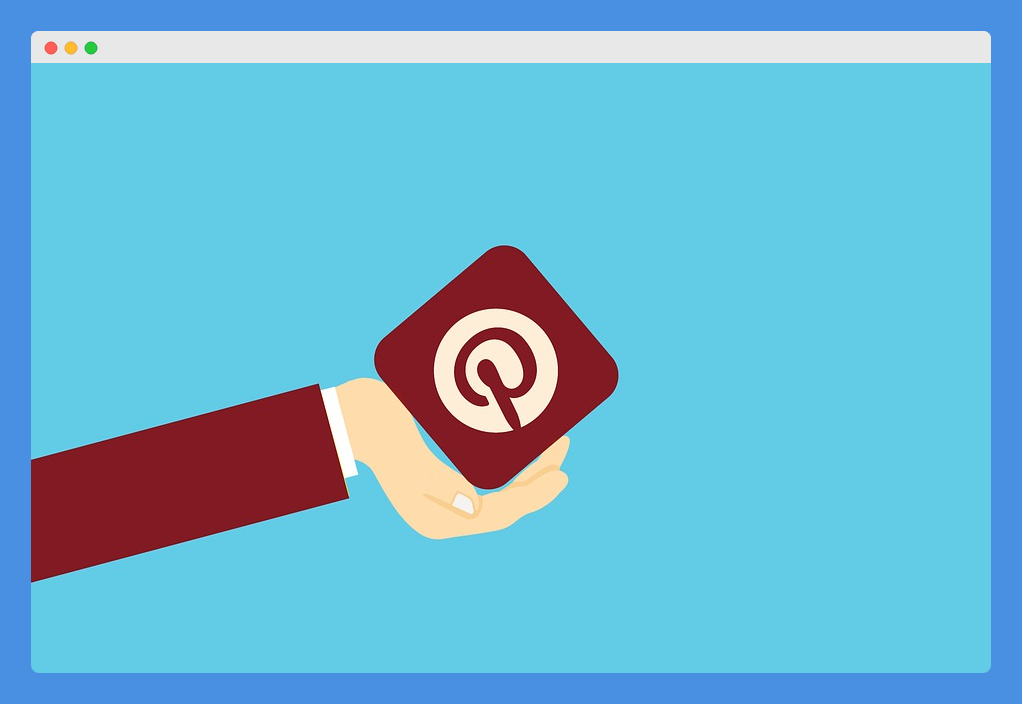 For your Shopify store, it can be a powerhouse as users tend to buy products they've stumbled across on the platform, at a higher organic rate than on average social platforms.
Its users proactively search for items compared to reading through a social or news feed.
Statistically, 98 percent of people say they try new stuff they've found on Platform, while 39 percent of pinners are more likely to be active shoppers, spending 29 percent more than non-pinners.
Similarly, 80 percent of the traffic on Pinterest is from mobile users, while 93 percent of its users plan for, research and/or buy items.
A significant percentage of Pinterest users also have substantial spending power with a household income of over $100,000.
Further, promoted pins help grow sales as half of pinners report having made a purchase after seeing promoted pins, while others discover new products and brands because of ads on the platform.
Besides the huge opportunity it offers for your Shopify store, it also allows you to stay competitive, become more discoverable, and engage your customers more.
It's also a good way of driving your SEO efforts to improve your ranking on search engines, build your brand and store's image, and the content on the platform lasts much longer than other channels.
Related: Practical And Proven Ways To Boost Shopify Traffic
Should You Use Pinterest For Your Shopify Store?
Any business can get potentially great results from using Pinterest, especially Shopify and other online stores that sell tangible goods, as these can be photographed and beautiful images used to attract customers.
It's easier for B2C companies though B2B companies can also get some traction on the platform.
Ultimately though, it'll depend on whether your target audience matches the user base on Pinterest.
Typically, there are more women than men using Pinterest, but the latter are growing quickly in number, with women making up to 70 percent, while men are at 30 percent and growing.
There are other user groups you can easily find on the platform like millennials, women aged 25-54, households with children five years or younger, and people with household incomes of more than $100K annually.
How To Use Pinterest To Boost Shopify Traffic And Sales
There are several things you can do on Pinterest including:
1. Saving pins: These are just products, ideas, images, recipes and anything else you can find on the internet and save it to your different boards, categorized according to interests. You can also re-pin other's pins, and put on a board you choose.
2. Creating boards: Boards help you organize and put your pins into categories based on interests. They also help other users to collect pins beautifully into one place, and you can divide them further into sections for better organization.
3. Follow other pinners: You can follow other brands or people to see their pins and boards, plus what they like so you too can like them.
4. Discovery: If you want to see what other pinners are doing and their interests, you can get all these on the feed and homepage, based on pins and boards. You can also search for keywords for more inspiration, or discover users who may want to follow you.
5. Click on pins: You can click pins to go to the blog, website or product page behind it. For your Shopify store, this is how traffic increases as the pins offer direct links to your site.
Types Of Pins You Can Use
Rich Pins: These are like the usual pins, but have more details like stock availability, real-time pricing, and your Shopify brand logo.
They make it easy for people to recognize and find your brand, and be compelled to click.
Shopify stores have these pins already setup so all you need to do is enable them.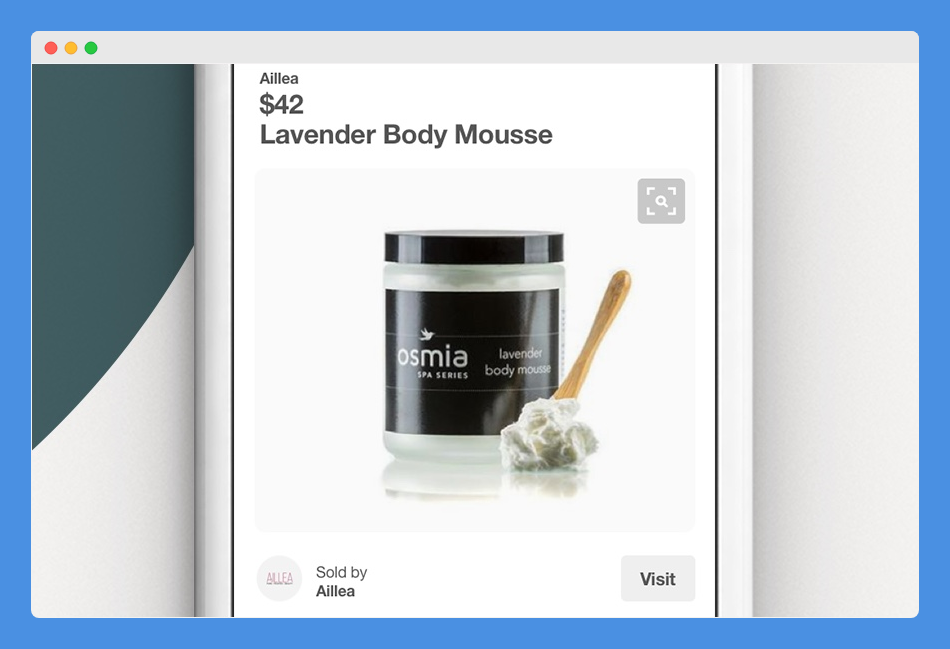 Rich Pins offer a better experience, more context based on the category it fits into, and come in four types: app, recipe, product, and article pins, each with different features and purposes.
App pins show an install button for people to download your app without leaving Pinterest.
Related: Best Free Shopify Apps To Boost Sales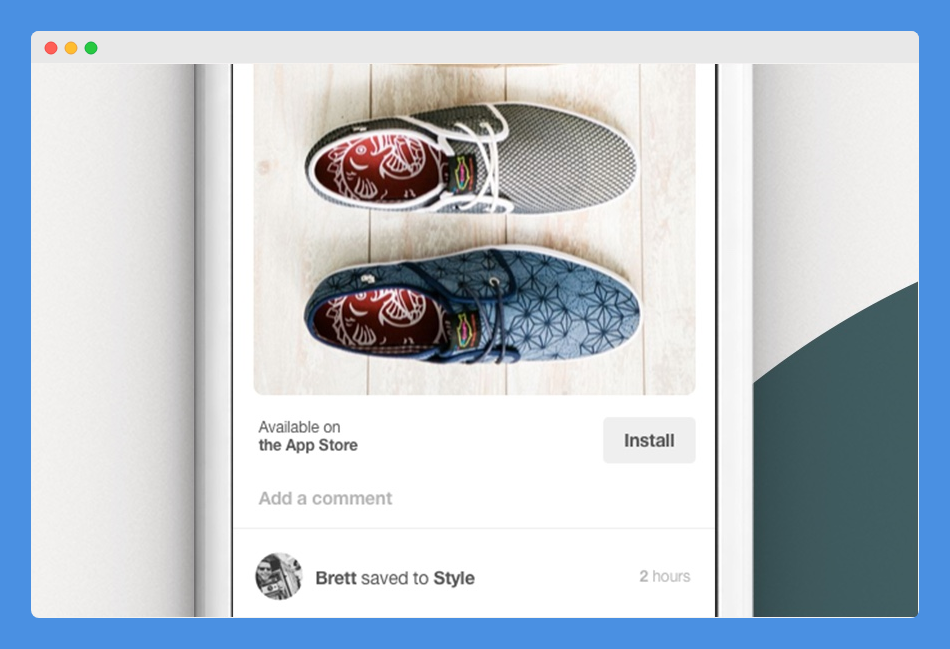 Product pins make it easy for people to shop by displaying the price, purchase information and availability.
Recipe pins provide recipe information without people searching for it.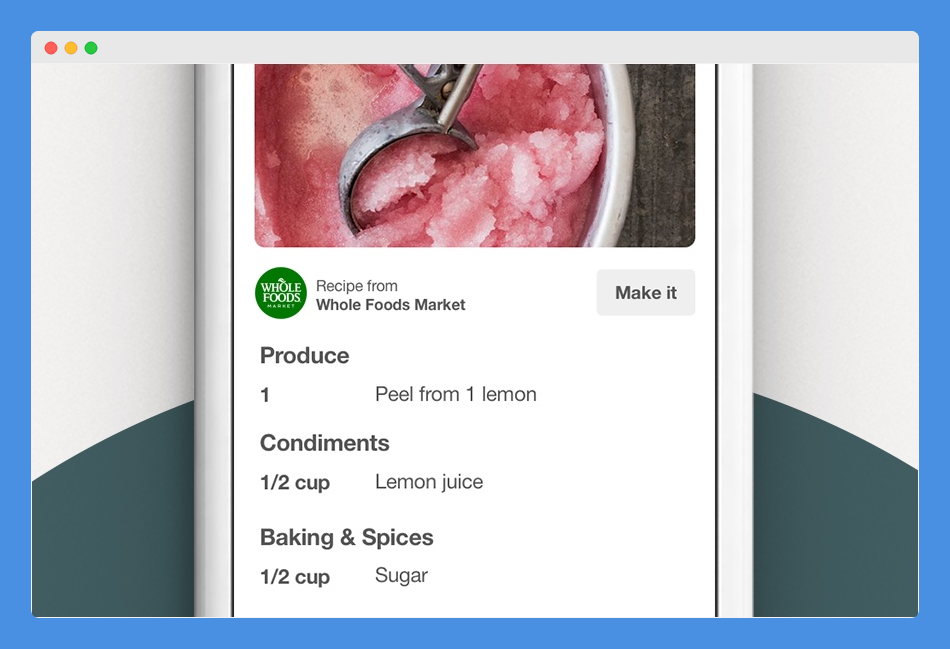 Article pins show the article source, author, headline, and a brief description.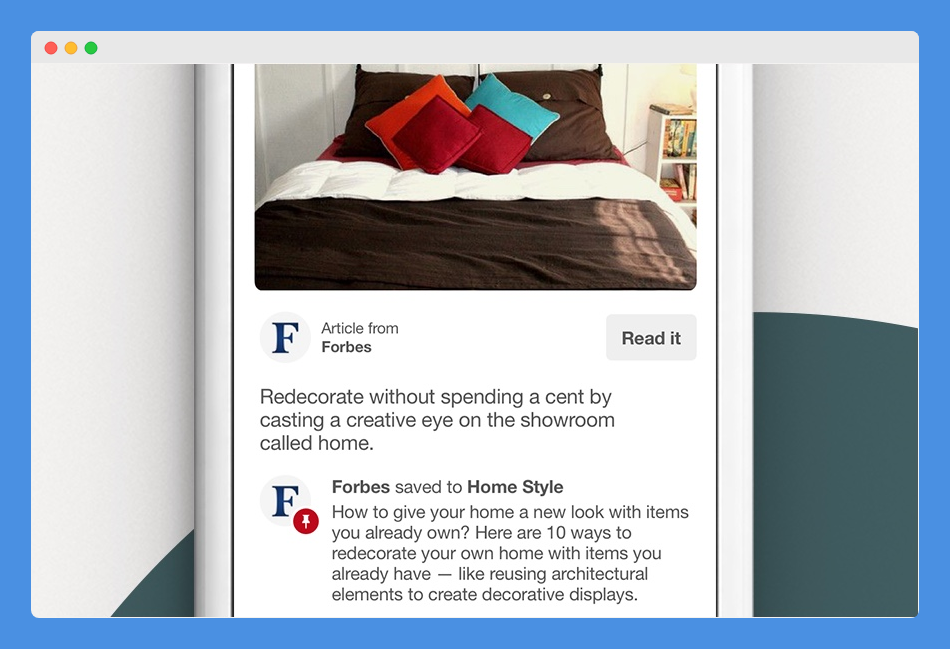 Buyable pins: These allow users to click the buy button (blue) and purchase without moving from your app or site.
The pinned products on your store are all buyable pins, which makes for a seamless experience for your customers.
Standard pin: These can be posted to your store's profile and it'll appear like any other pin on the platform.
They're the only type you can post on your profile with a link, title, and description.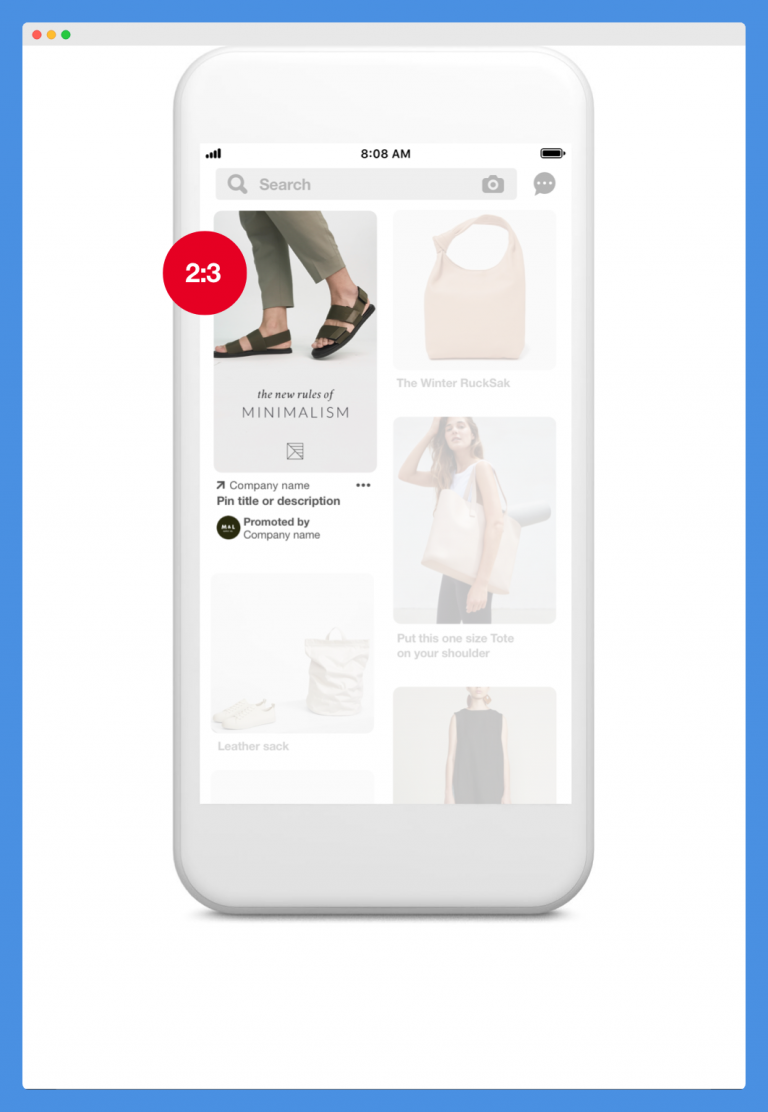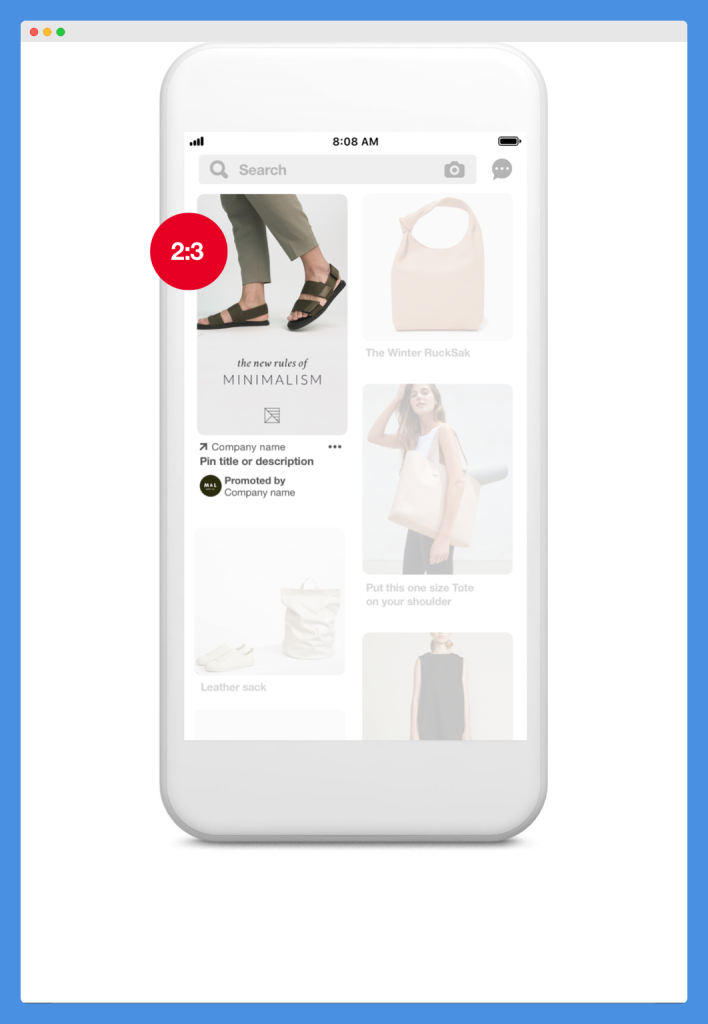 Promoted pins: These pins are ads that you pay for to get a guaranteed reach to your target market.
They look like standard pins, but work like PPC ads, and get high engagement than standard pins.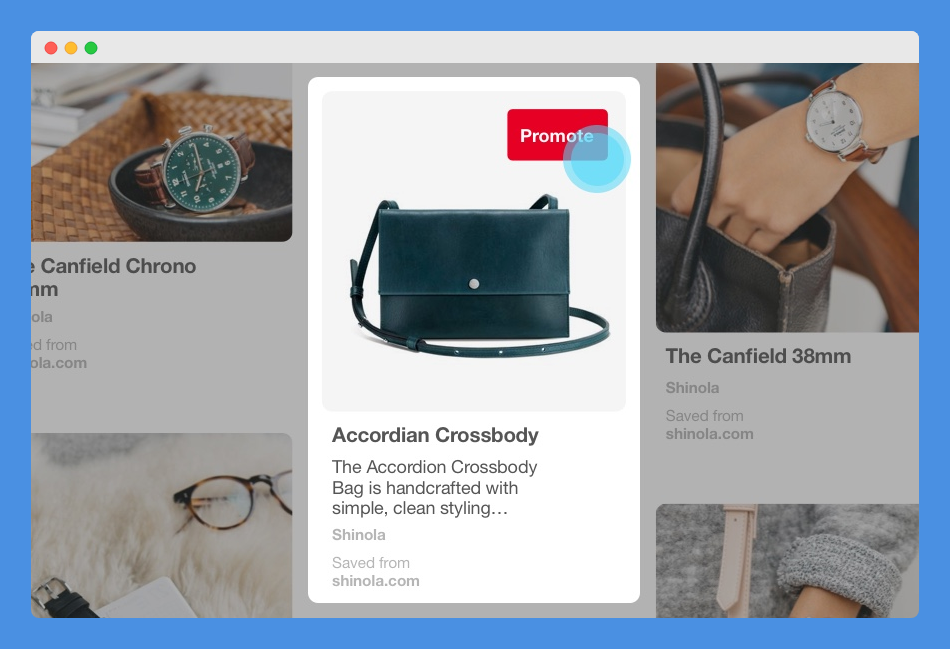 Shop the Look pins: These are exclusively for home décor and fashion segments of Pinterest.
With such pins, users can find and buy items, recognizing them through small dots that call out items for sale.
Explore: Best Paid Shopify Apps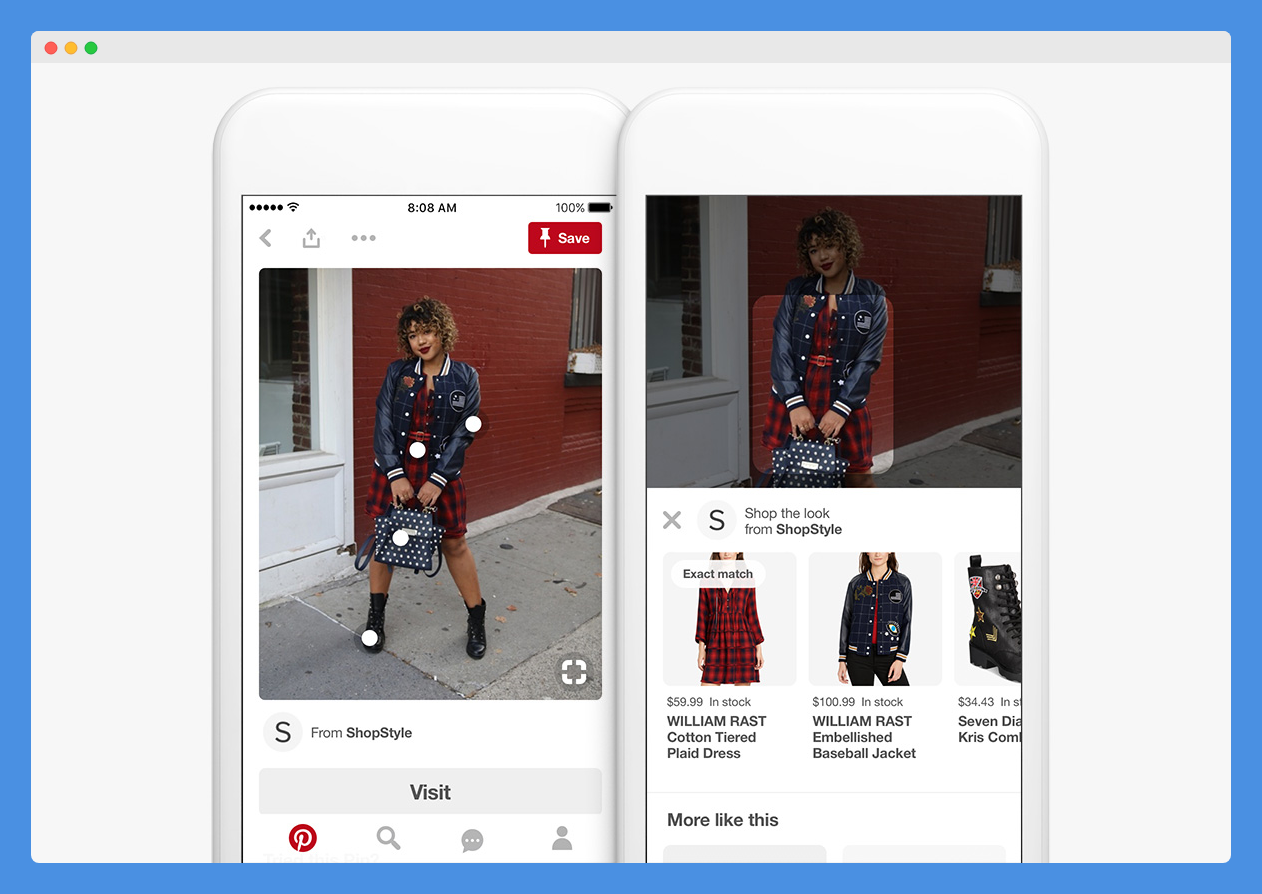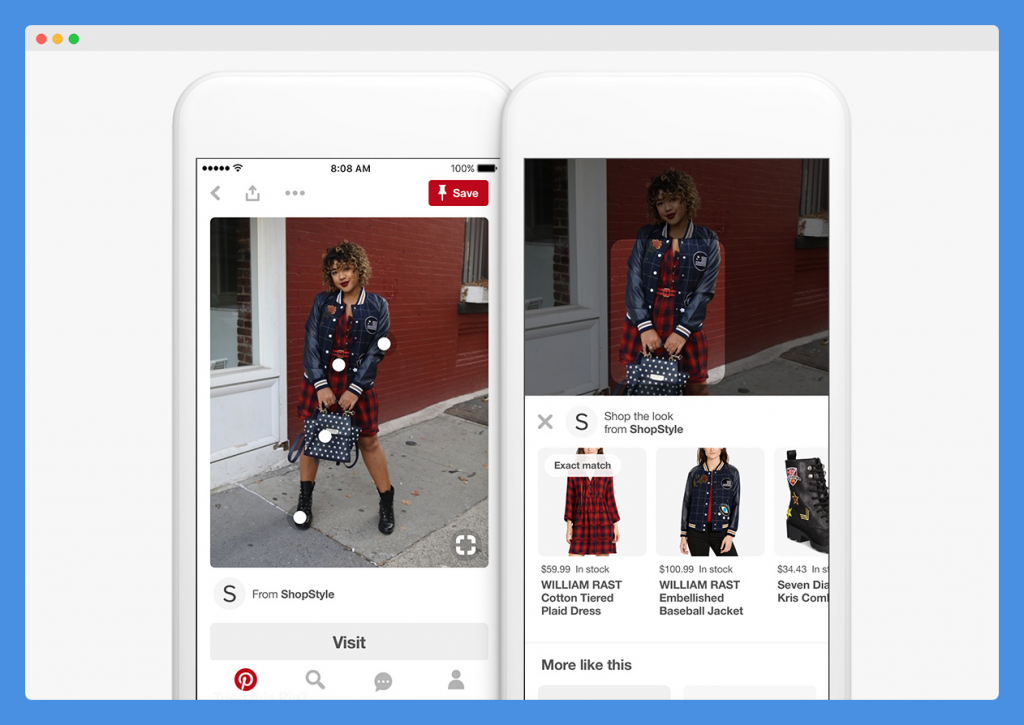 Once the user taps on the dot, they'll be directed to your Shopify store and buy the item.
Influencers and businesses alike can use these pins for a better shopping experience, that's more efficient for users.
In order to boost traffic and sales to your Shopify store using Pinterest, here are seven ways you can get started:
1. Get A Pin Button And Follow Button For Your Shopify Store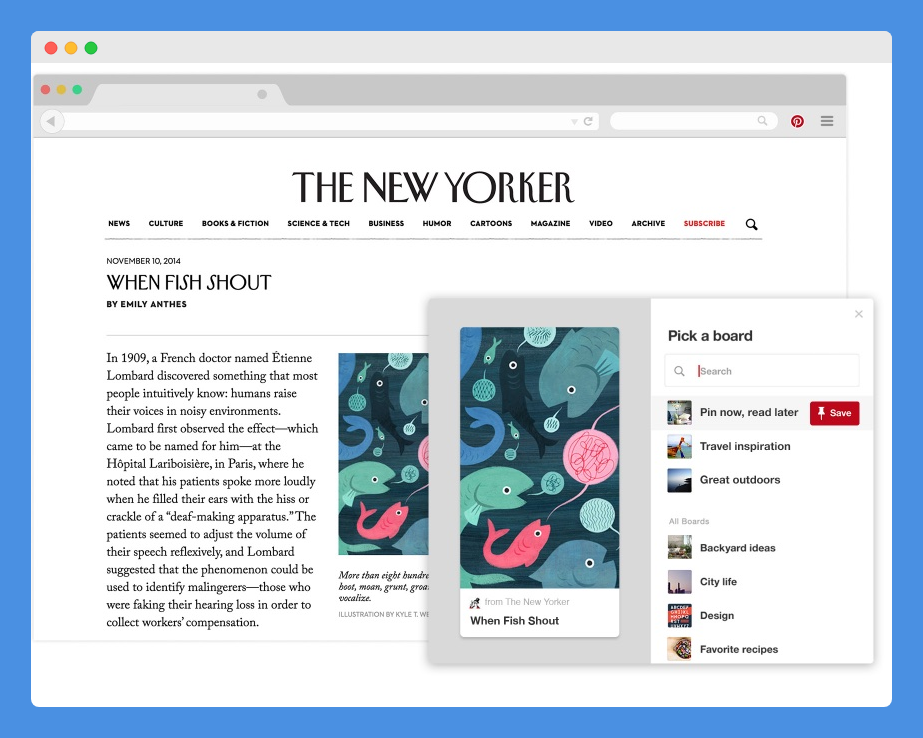 It's important to understand how to add Pinterest button to Shopify.
The Pin button, also known as a 'save' button, will be displayed on your Shopify store's product pages, so it's easier for users to pin and/or share the link to their Pinterest boards.
With this button, you make it easy and effortless for customers to engage with you, plus you can know who has pinned something from your store.
It's also a good way of engaging with current and potential customers.
The pin button usually appears directly below products on the product page as an icon, which when clicked, allows users to save it directly to a new or existing board directly from your Shopify store.
You can add the pin button using HTML, but if your Shopify store's theme came with Pinterest integration, you'll have the functionality by default.
The Follow button is important as it lets people know you're on Pinterest and also a pinner, so it leads them to your profile and encourages them to follow you too.
Make sure it's included wherever you connect with customers including your blog, newsletters, or even popups.
Explore: Best Newsletter Apps For Shopify
2. Storytelling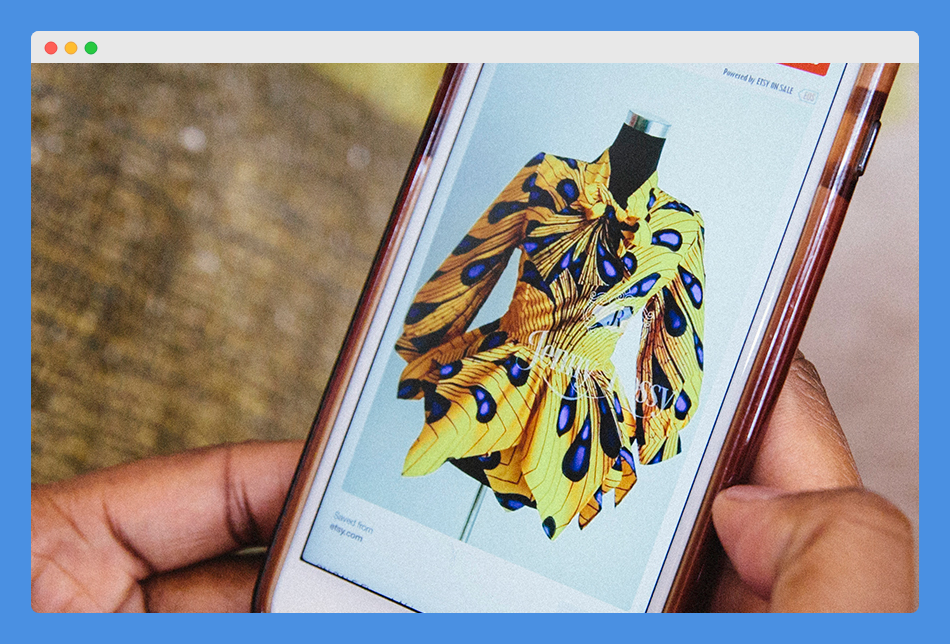 People love stories because they capture their attention and create an emotional bond so they just don't see your store as another shop, but are able to connect with you.
Human emotions are triggered by storytelling, with great imagery, which is what Pinterest is made for.
You can create boards that create a lifestyle, not just a product board, and that also tell a story so that users can find ideas for their daily use.
By reviewing insights, you can get to know the kind of stories that appeal to your target market, and use it to drive your ideas on your Pinterest boards, to inspire your followers even more.
It's a subtle and creative approach, but very effective too.
Be creative and fun about it but remember to stay true to your brand's promise and identity.
3. Visual Appeal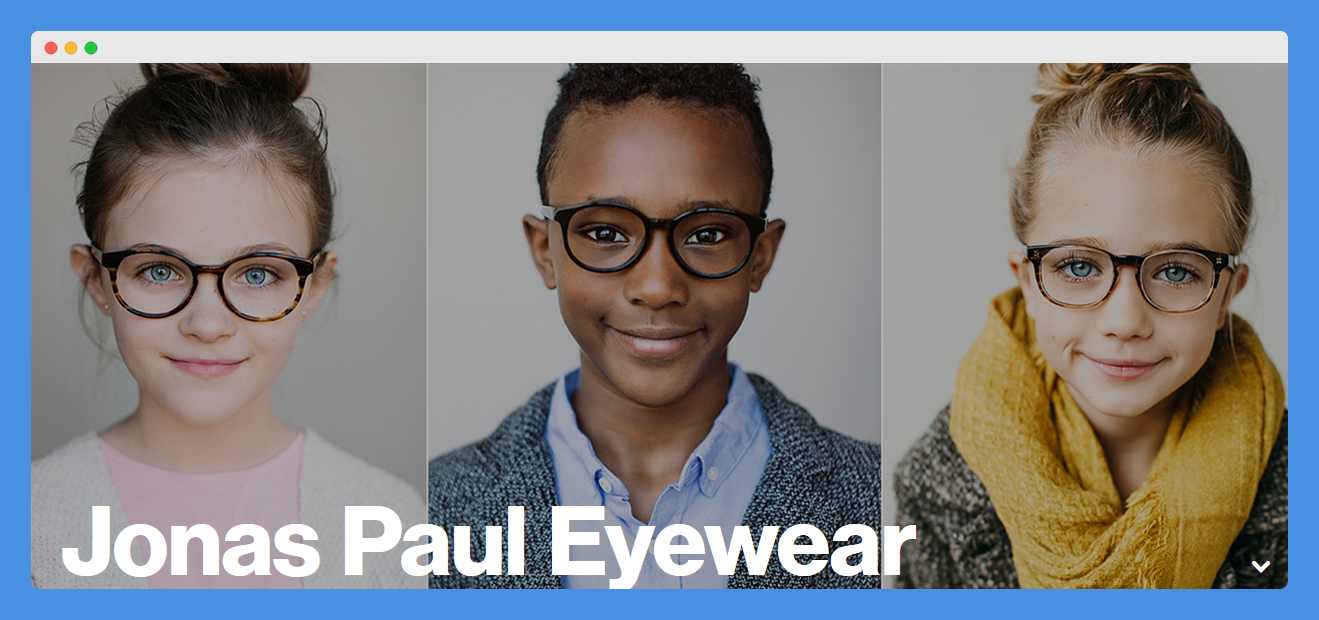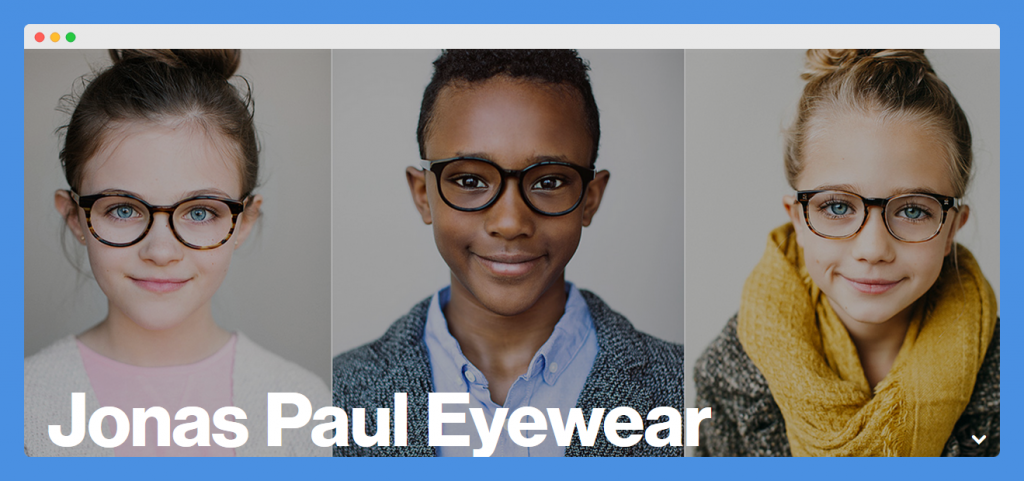 Imagery makes Pinterest what it is. It also defines your brand and tells the story you want your users to connect with.
Get imagery that compels people to want to share them to their own Pinterest boards. This means you have to use high-quality images, mostly vertical pins that stand out as they consume more space.
Contrast your vertical pins with square images so your content immediately draws attention and catches the consumer's interest in the discovery feed.
Images also have to be mobile friendly because more than 85 percent of Pinterest searches happen on the mobile app.
In order to boost traffic and sales to your Shopify store using Pinterest, here are seven ways you can get started:
Interesting Post: Best Shopify Stores
4. Descriptions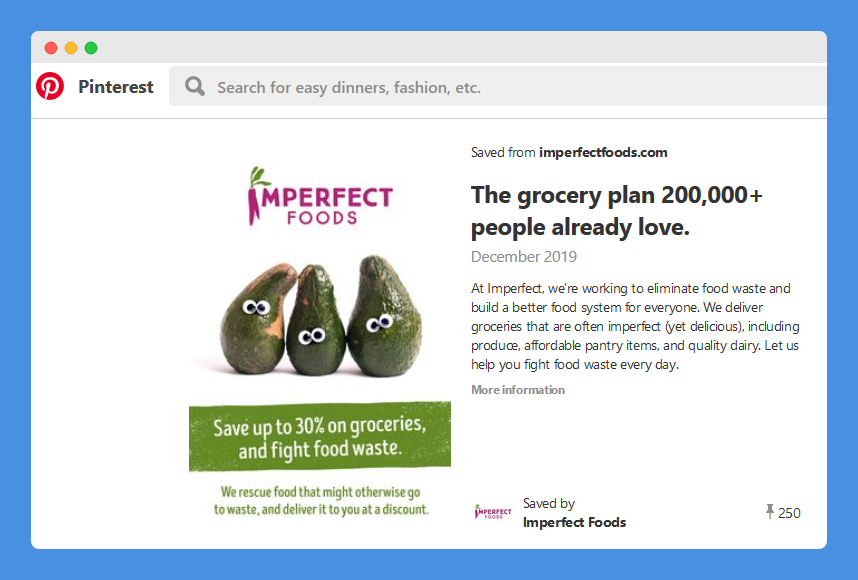 Your descriptions play a critical role, especially when it comes to search engine optimization.
Keywords help with Pinterest searches and Google rankings, which makes it easier for people to find your Shopify store.
Google picks your image descriptions from board titles, as well as your popularity and frequency of posting.
It takes note of all these to consider your pins for search rankings.
Plan your keywords well, and use long-tail ones as these help with SEO and Pinterest searches.
Include them in your pin titles, images and descriptions as well as on your boards, together with pricing, URL, and a call-to-action.
The descriptions shouldn't be too long, but brief enough to set the scene and still engage your readers.
Hashtags are also good for your pins to be seen in the homepage and feed.
5. Engage Pinners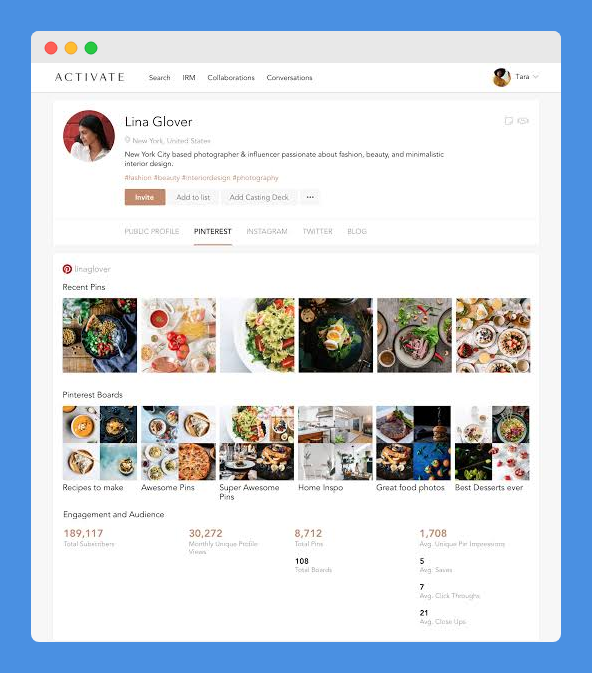 Pinners want to engage with others, so you also need to return the favor.
There are several opportunities for you to thank people, respond to their messages, follow and like their pins, and even follow your competitors to see what they're doing.
All these foster positive engagement and interactions with pinners and your own customers, and in turn, you'll get insights as to their preferences, interests, and how they use your products.
This information can help you further drive your marketing strategy on Pinterest.
You can also invite your followers to do collaboration on your own boards so they too can pin content.
Check Out: Best Shopify Dropshipping Apps
6. Curate Content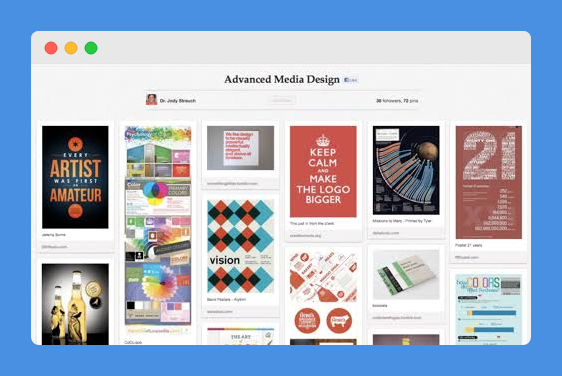 Like Facebook and other platforms, don't just pin everything from your own board or products of your brand alone.
You can curate content from other people and brands to build your own boards, which adds variety and helps you increase your pinning frequency so users will be endeared to your boards.
You can also connect with Pinfluencers and bloggers to include more content and users to your boards.
Ask them to create guest boards so you can get more content, and it gives you an extra hand to distribute your content across the platform for you, thus your network grows and you have greater audience reach.
7. Pinterest Ads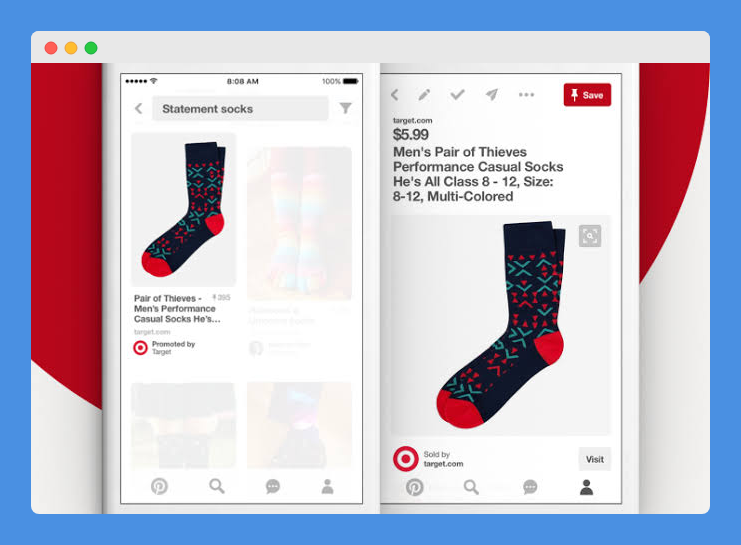 This is meant to expose your ads to a wider audience. One out of two people on Pinterest have bought something after seeing promoted pins or Pinterest ads targeted to a specific niche or customer type.
Targeted ads can help you build brand awareness for your store, drive engagement, and grow sales.
You can create such ads using the Pinterest Ads Manager.
Pick a pin, create your goal, select your target audience, set a bid, pay for the results and track what works so you can adjust your strategies accordingly.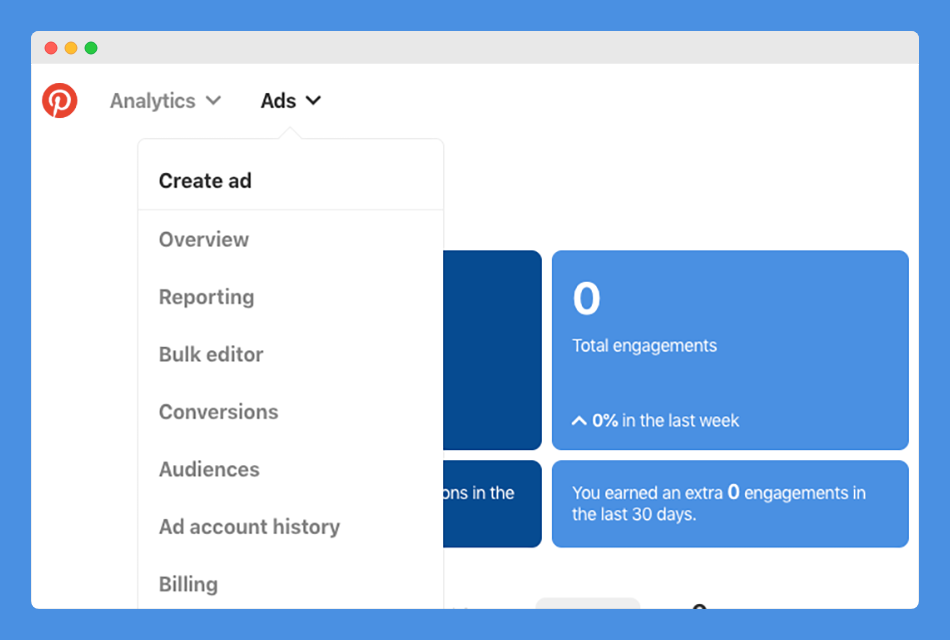 Currently, you can use five different campaigns including:
Awareness campaign: This pay-per-impressions campaign shows your ads to new people.
Video awareness campaign that uses impressions but works through video pins instead to show your ads.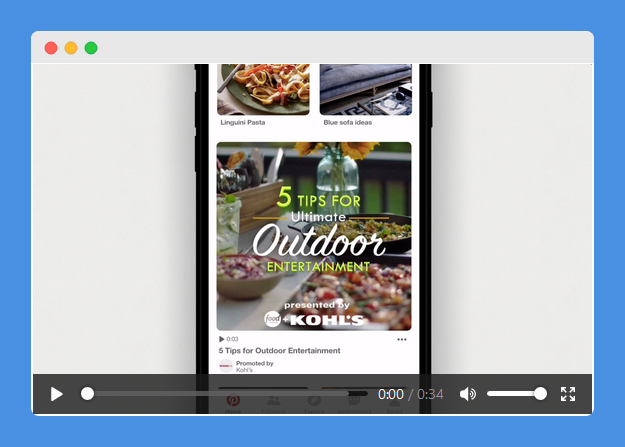 Traffic: This is a pay-per-click campaign that sends people to your Shopify store from Pinterest ads.
Engagement: This is a PPC campaign that encourages people to engage with your ads.
App: This PPC or install campaign helps increase number of installs for your store's app.
Also Read: Best Shopify Pop-up Apps
Bonus Tip: You can also gamify your pins to make them more fun for your customers and followers.
The idea behind it is to give your customers extra incentives to repin your images and go to your Shopify store.
You can use contests, raffles and other creative methods for your brand to achieve this and boost your traffic and sales.
You can also use Pincodes, which work like QR codes to help people find your store and products on Pinterest.
These can be placed anywhere on your brand assets, and when scanned with the Pinterest app, it'll direct them straight to your Pinterest profile page and ultimately your store.
How To Get Started With Pinterest
Now that you know the kind of strategies to use to boost traffic to your Shopify store, and grow your sales, here's how you can start using Pinterest to set off the process.
1. Sign up for Pinterest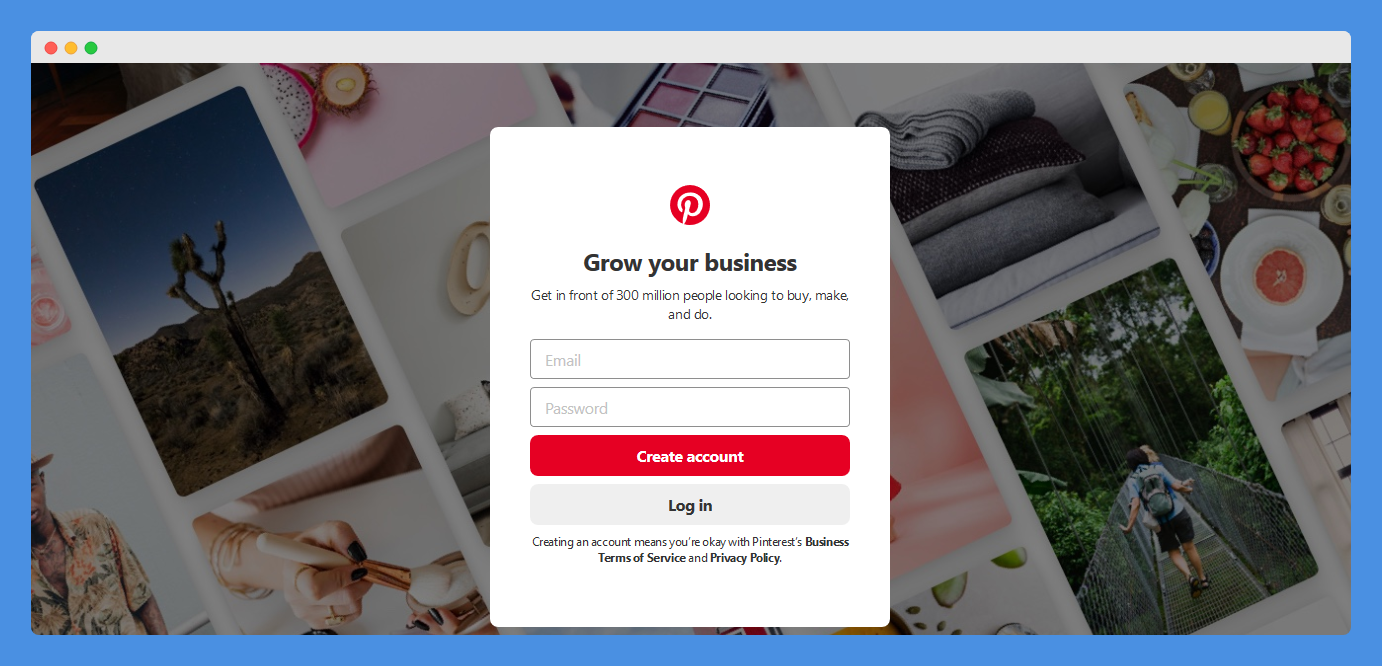 Sign up for Pinterest by entering your email address, password, and the name of your business, your Shopify store's site and category of your business.
You can also change an account you already have on the platform to a business account by clicking Convert your existing account, and following the instructions provided.
2. Create a profile
Your profile contains a profile photo, business location, and then you can connect to your other social channels.
You can find this under the Settings page once you sign up for an account.
3. Confirm your website
Next is how to claim Shopify website on Pinterest.
As a Shopify store owner, you can claim your site so you can see what people are pinning from it.
It contains your logo, which is added to your pins, for brand identity purposes and boosting your pins' rankings on search results.
Read here to understand how to do it.
Related: Best Shopify Exit Intent Apps
4. Create boards
The final step is to start creating your boards and pin away so people can find and follow you.
However, you need a thought-out approach to increase following, reach, and boost traffic and sales.
This is where your Pinterest marketing strategy comes in.
When creating your Pinterest Marketing strategy, consider the following:
Regularity: this is about the frequency of pinning. Too many or too few pins puts your boards and brand at risk of being unfollowed. It's recommended that you pin about 10-12 pins every day to appear more often in search results and feeds, but you also need to look at the pinning time. The optimal time is around 8-11pm on weekends, where most users are engaged and looking at the platform.
Goals: Your goals must be specific, measurable, achievable, relevant and time-bound. Decide what you want and when you want to achieve it. For example, for boosting traffic and sales, put a figure to it, and a timeline you want to achieve it by, so you can have specific goals you're aiming for, which can be monitored.
Plan your boards: Have relevant but inspiring boards seeing as you're a business, and arrange them by categories that'll attract and motivate your users and followers. Stay ahead of key dates, seasons and celebrations of the year so you can start pinning them ahead of time, and continue until the season or event is over.
Promotion: You can cross-promote your pins to other social media channels to boost traffic, increase your following, and in turn, grow sales.
Check Out: Best Shopify Print On Demand Apps
Final Thoughts
Shopify store owners benefit enormously from the explosion of Pinterest platform since 2011/12.
Once you master the basics of this platform, you can build a working system that integrates Pinterest into your business and your work, so you can start seeing traffic and sales boosts as you grow.
To create brand growth though, you need to consider the insights we've mentioned above and the tips for boosting your sales and traffic such as good imagery, SEO and keywords, among other marketing tactics so you can reach customers who will buy, not just anyone else.
You are responsible as an online store entrepreneur for the marketing of your store, and like other social media platforms, Pinterest also requires much time, effort and understanding.
It's unique compared to other platforms because its users are motivated to save pins as they are to share with their following, plus it wields exceptional marketing power for your brand and store.
Know the customer you're trying to reach, be consistent with your pins and pinning, your boards and your profile, and keep abreast of the changes and best practices on the platform.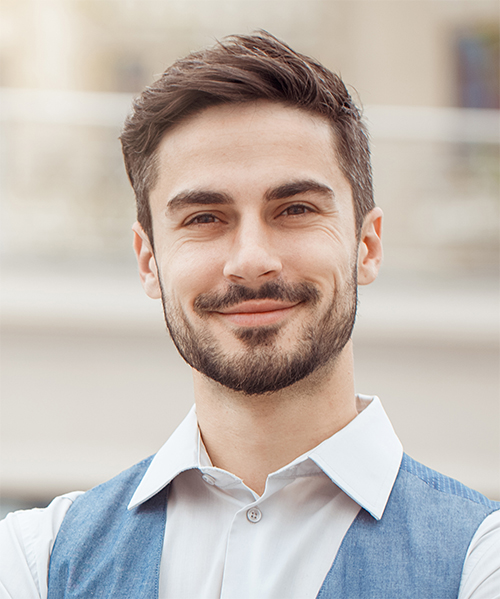 Author: Scott Macarthur
Scott L. Macarthur is a marketing consultant and an online author. He is mostly engaged in providing his expertise to startups and SMBs. He is also an author on TheNextWeb.