Email marketing is a vital part of any online business.  It will help your business be more efficient and automates your follow up with leads that you receive online. 
Having systems in place allows your business to grow ten-fold, instead of letting valuable leads slip through the cracks.
One of the oldest and still very popular software on the market for email marketing is Constant Contact. 
I remember when I first started in online marketing about 17 years ago, Constant Contact was one of the only ones out at the time.
Interesting Comparison : AWeber Vs Constant Contact
Best Constant Contact Alternatives & Competitors
Today I will break down ten of the best alternatives to Constant Contact. 
So let's dive right in!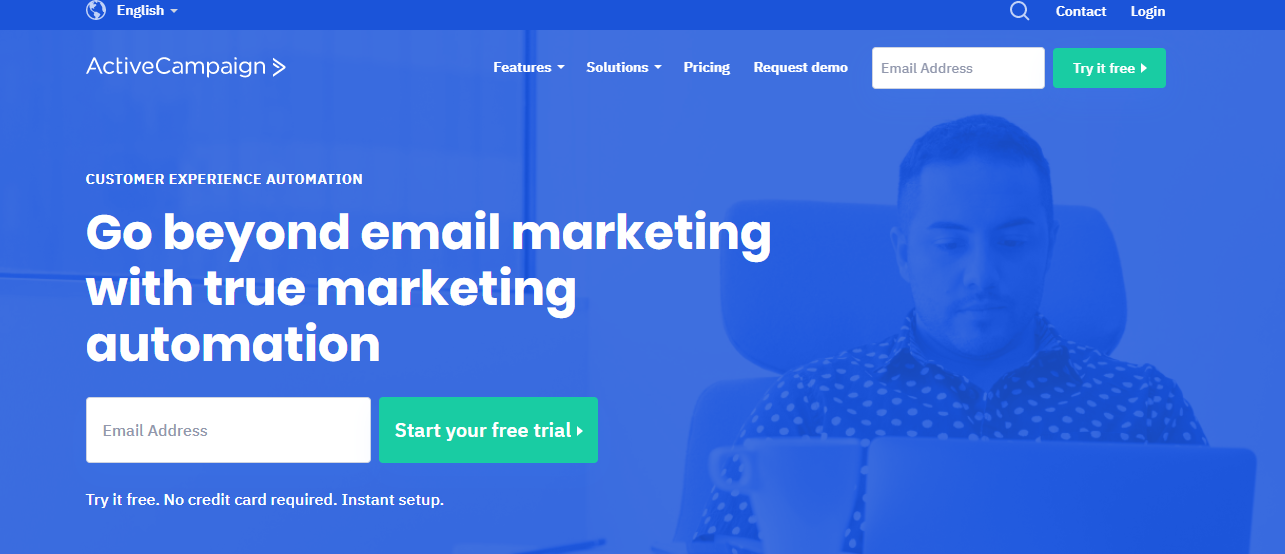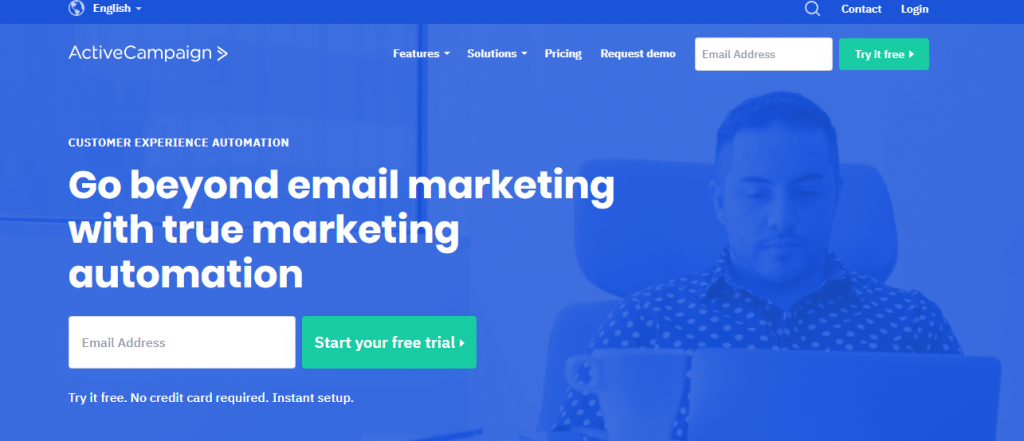 Active Campaign is one of my favorite email marketing platforms because of the advanced capabilities that it has that give you complete control over your campaigns.  
It's very advanced and lets you have multiple triggers, segmentations, and conditions to meet every need that you could possibly have.
Primary Features
There is a whole list of features that ActiveCampaign offers, but I want to make sure to highlight the most important ones today.
Email Marketing – When it comes to Active Campaign's email marketing platform, they offer the following features:
Subscription forms

Dynamic forms

Email segmentation

Split testing
Marketing Automation – ActiveCampaign has one of the most advanced automation platforms available out of the software we are comparing today. 
Sales & CRM – Active Campaign has a wonderful CRM system so that you can manage your entire sales pipeline. 
Their sales automation tool can notify sales teams, update projects, create different tasks for different people, and nurture leads on auto-pilot.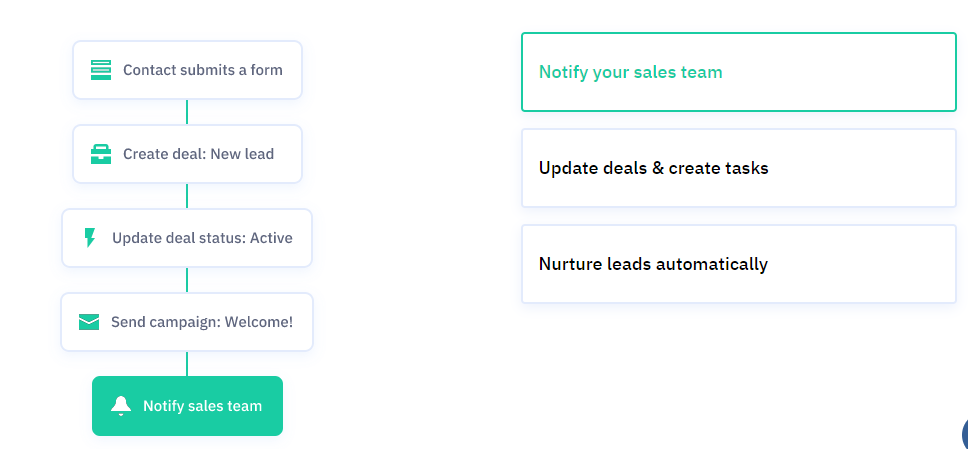 Having a proper follow-up system is vital for every business, and having a reliable software such as Active Campaign to handle the heavy-lifting for you will help your bottom line tremendously.
Active Campaign also employs machine learning, which allows their platform to determine what campaigns are sending the best and are predicted to do better than others so that you can spend your money where it can get you the best results. 
Active Campaign has the ability for you to use SMS messaging, develop Facebook custom audiences, send messages straight from your website, and use conversations to communicate quicker with your potential customers. 
Pricing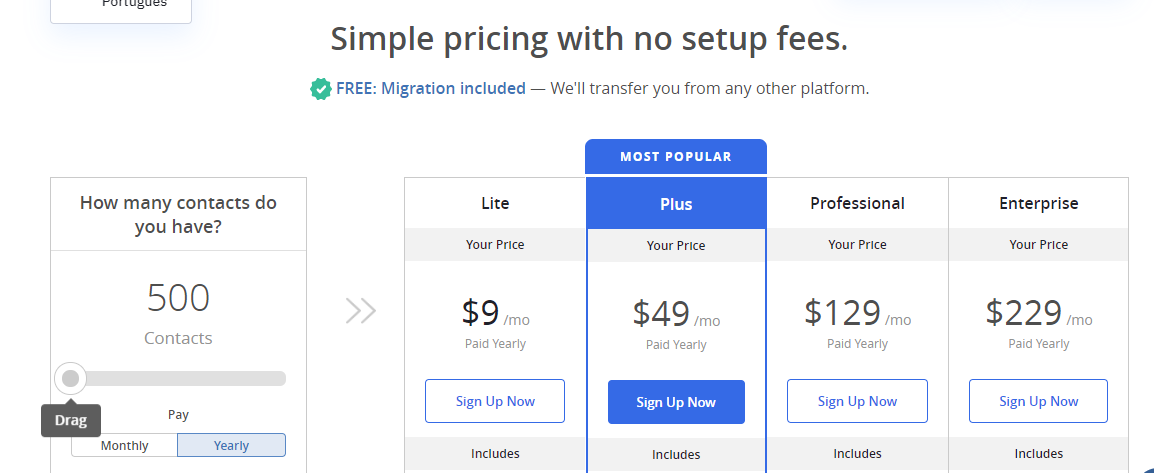 Active Campaign is not the cheapest email marketing platform, but it's to be expected because of the advanced capabilities it offers to its users. 
Let's look at the four pricing plans below.
Lite (starting at $9/month)

Plus (starting at $49/month)

Professional (starting at $129/month)

Enterprise (starting at $229/month)
Every plan price will stay the same up to 500 contacts until you start messing around with the pricing calculator.
For example, if I have up to 5,000 contacts, you're pricing will increase accordingly. See the image below.
Also Read: Best ActiveCampaign Alternatives & Competitors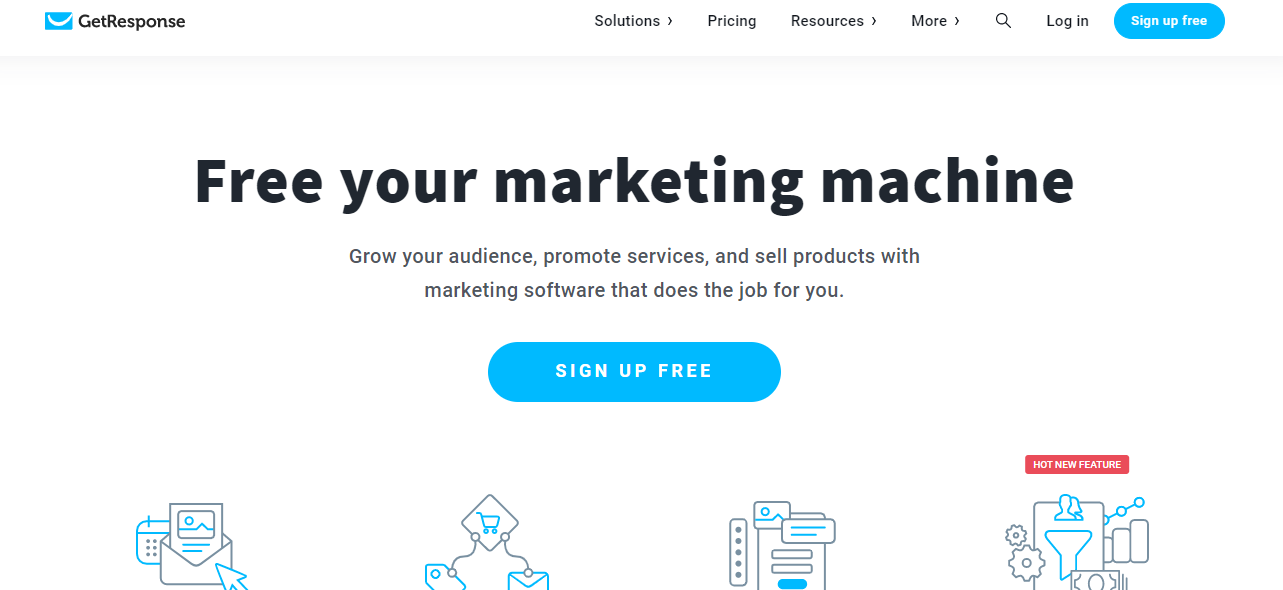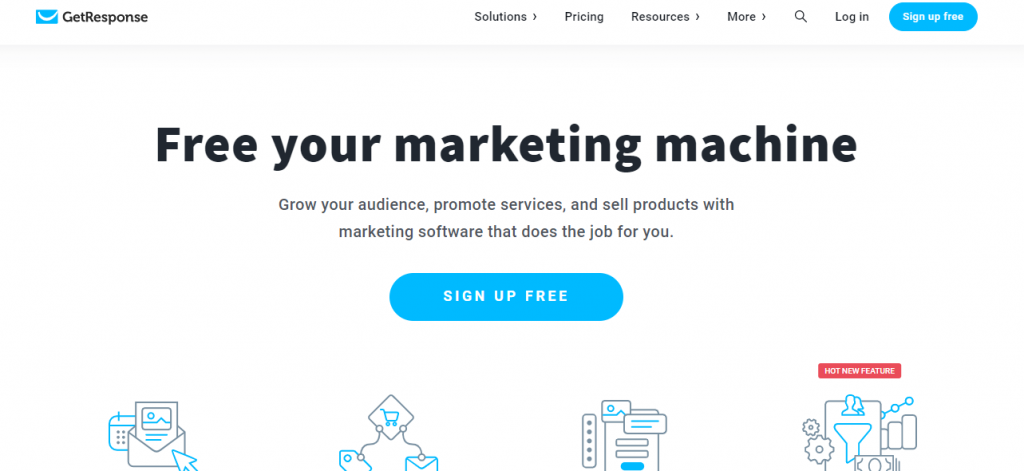 GetResponse is a worthy mention when it comes to the best Constant Contact competitors.
GetResponse is a wonderful email marketing platform that has more advanced features like ActiveCampaign, but at a slightly better price. It's a very popular software that is used by some of the more advanced online marketers for good reason.  
It's ability to segment, tag, organize contacts, create rules, and manage lists are second to none. 
I found the interface to be a little bit less user-friendly then Active Campaign, but you the choice is ultimately up to you.
Primary Features
GetResponse has several powerful features that can help you grow your business, including the following:
Related : Best GetResponse Alternatives
Pricing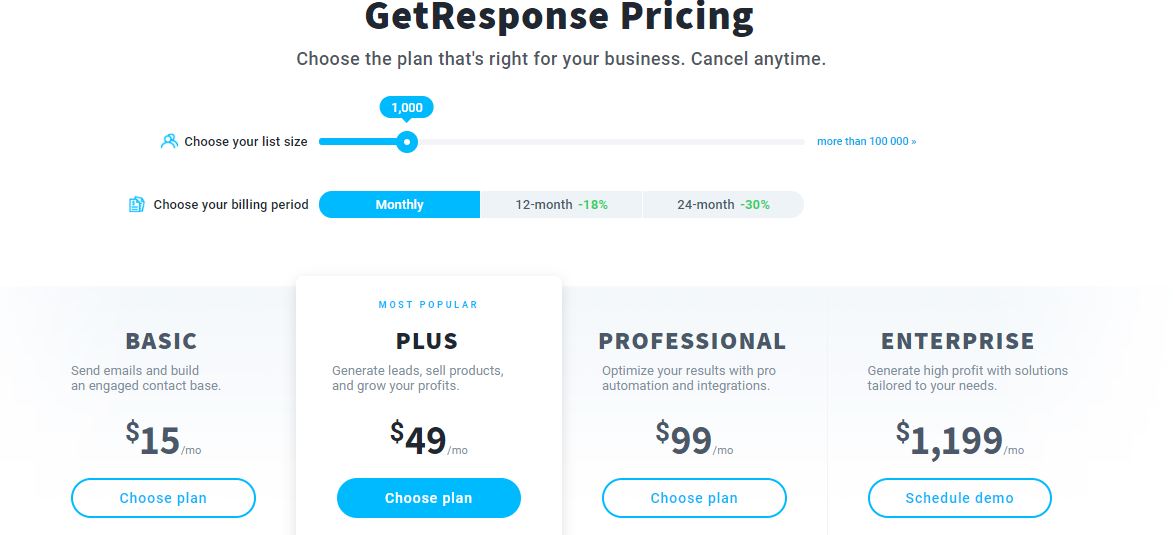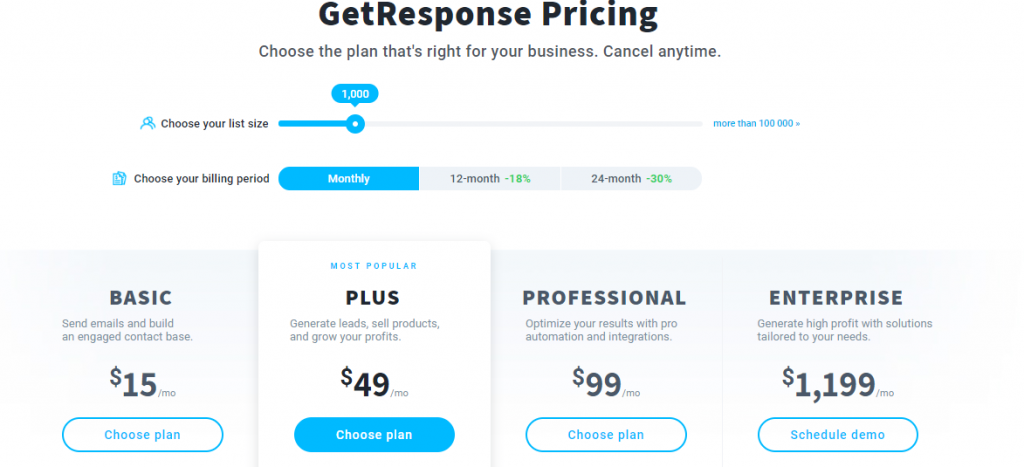 Get Response has four different pricing plans:
For up to 1000 subscribers 
Basic – $15/mo

Plus – $49/mo

Professional – $99/mo

Enterprise – $1,199/mo
For up to 2,500 subscribers
Basic – $45/mo

Plus – $79/mo

Professional – $139/mo

Enterprise – $1,199/mo
For up to 5,000 subscribers
Basic – $65/mo

Plus – 95/mo

Professional – $165/mo

Enterprise – $1,199/mo
Beyond 5,000, you are getting into larger pricing plans, of course.  Just head on over to the pricing calculator to determine what package you are going to need for your business.
Interesting Comparison : GetReponse Vs ClickFunnels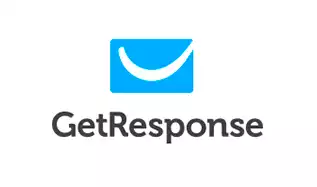 We earn a commission if you click this link and make a purchase at no additional cost to you.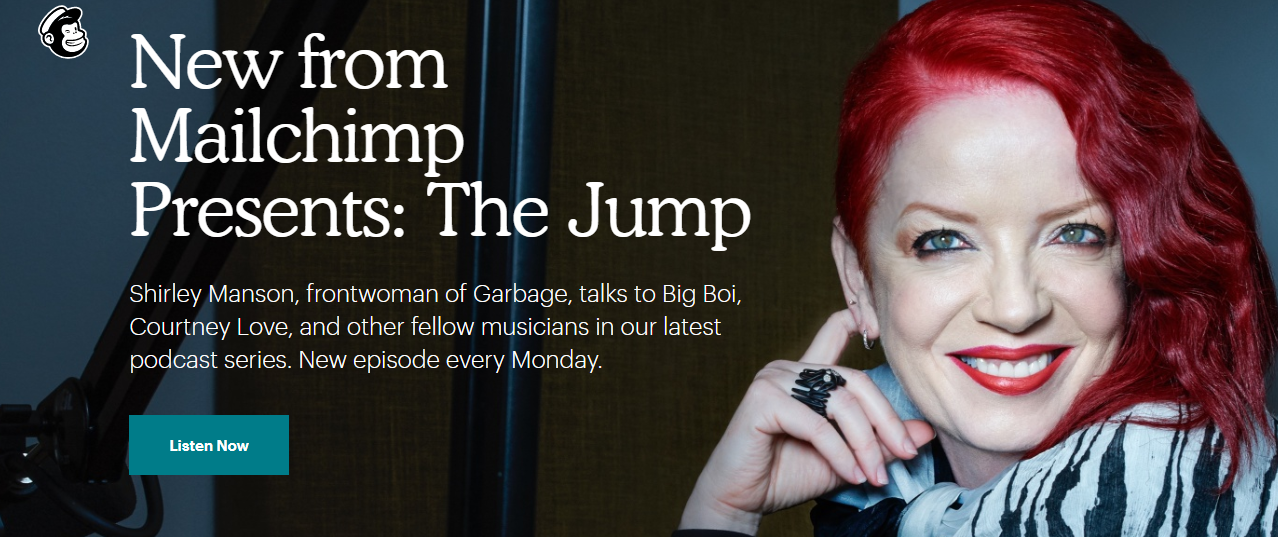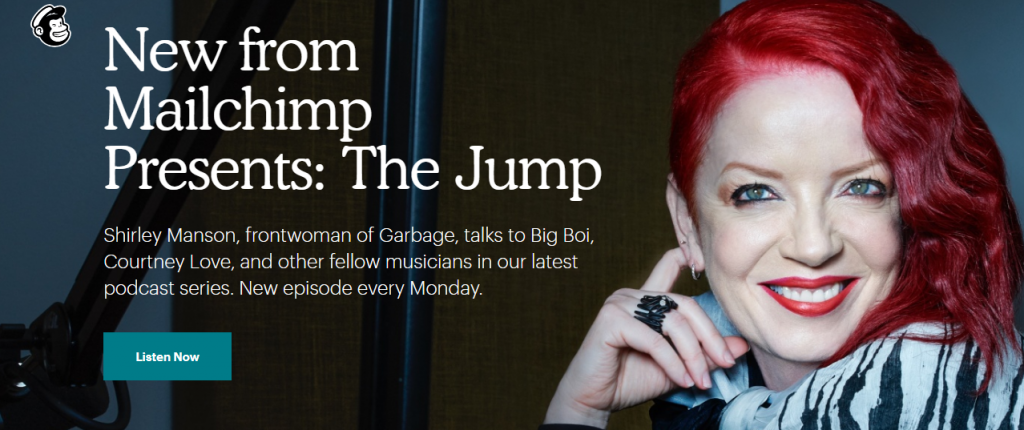 MailChimp is another Constant Contact alternative which is widely popular.
MailChimp is a classic email marketing platform that has been around a really long time.  It's one of the more popular ones among small businesses.
Primary Features
MailChimp is most known for the beautiful newsletters that it can create.  Most people started out using them for this, and as the company evolved, it has become much more than that.  
Related : Best MailChimp Alternatives
Pricing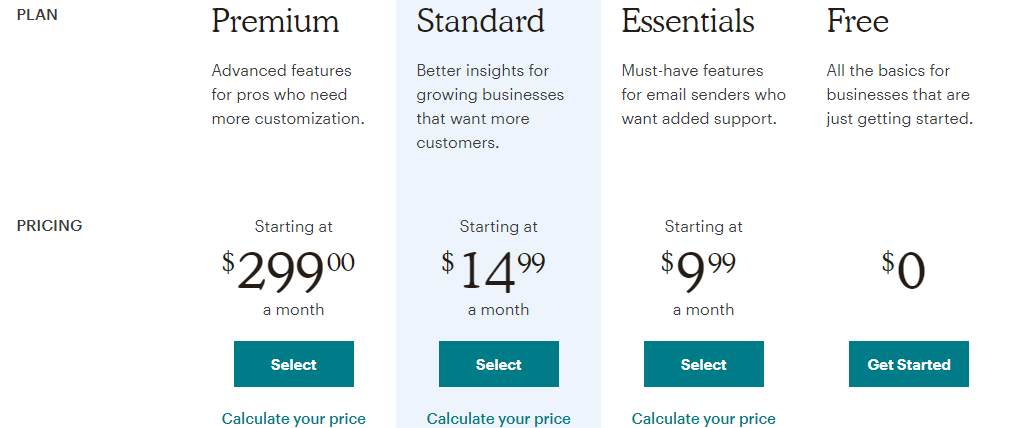 MailChimp has a free plan, so you can get started. It's a good option for people looking for a free Constant Contact alternative. 
From there, they have three other pricing plans in which you will use the price calculator to determine the cost based on your email subscribers:
Related : MailChimp Vs Constant Contact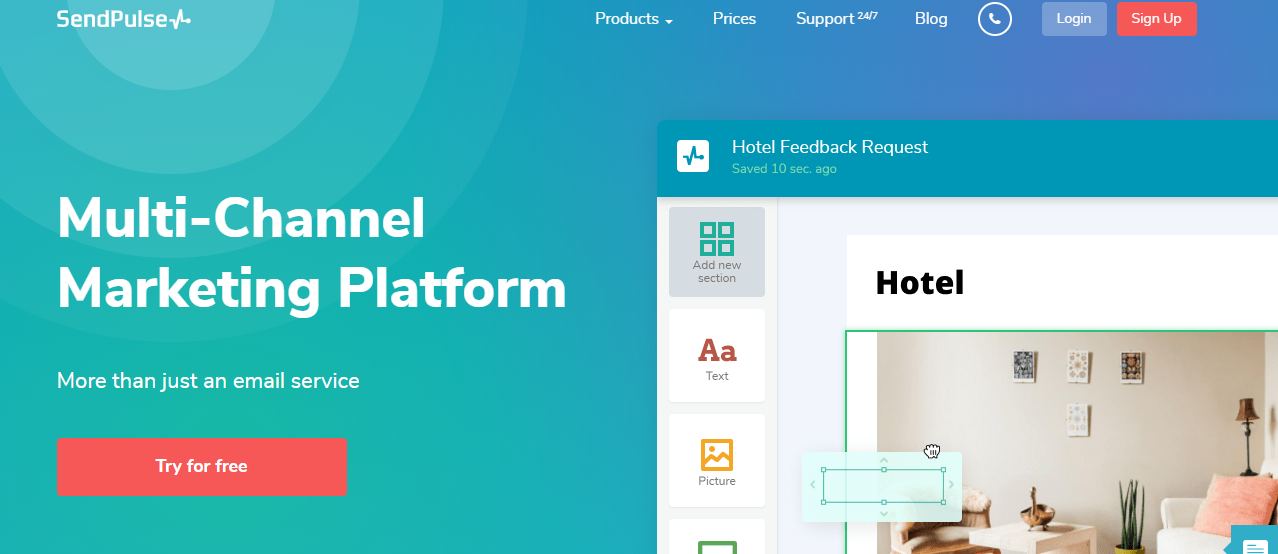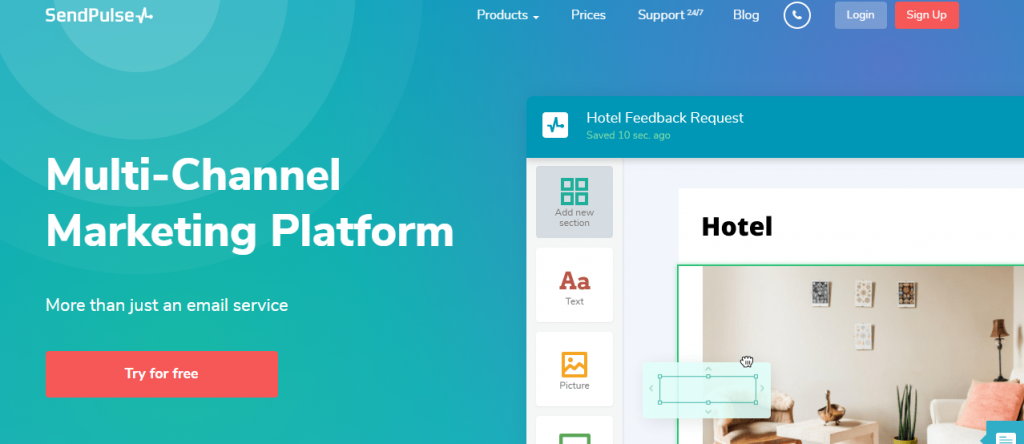 SendPulse is a nice email software, a good alternative to Constant Contact that lets you send messages to your audience through multiple channels such as SMS, email, transactions, and automations. 
SendPulse is unique in that it offers Facebook Chatbots, a tool called Viber, and something called Web Push.  These are all very effective tools that can take your campaigns and outreach to the next level.
Primary Features
Pricing
SendPulse has several different pricing options that you can choose from depending on what you need for your business. 
Their plan is very flexible and affordable and also has a pay-as-you-go plan.  Let's take a quick look.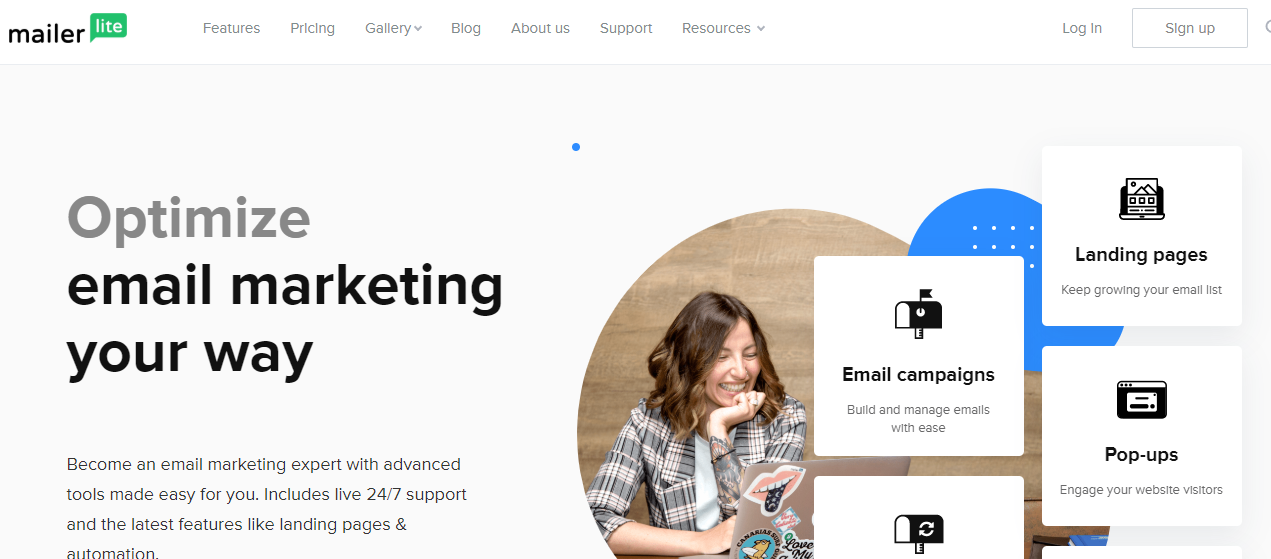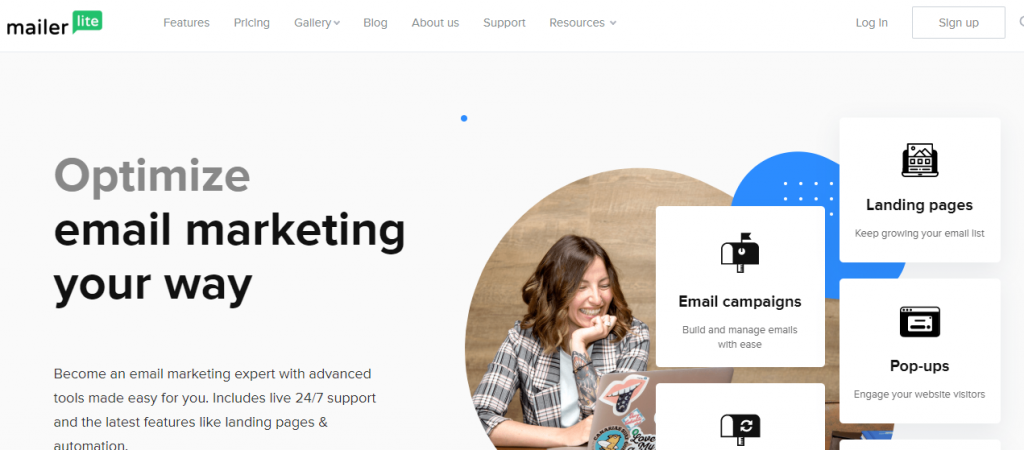 MailerLite is a great little platform for sending email newsletters.  It's simple and affordable and works perfectly for the small to medium-sized business owner. 
Primary Features
Explore : Brevo Vs MailerLite
Pricing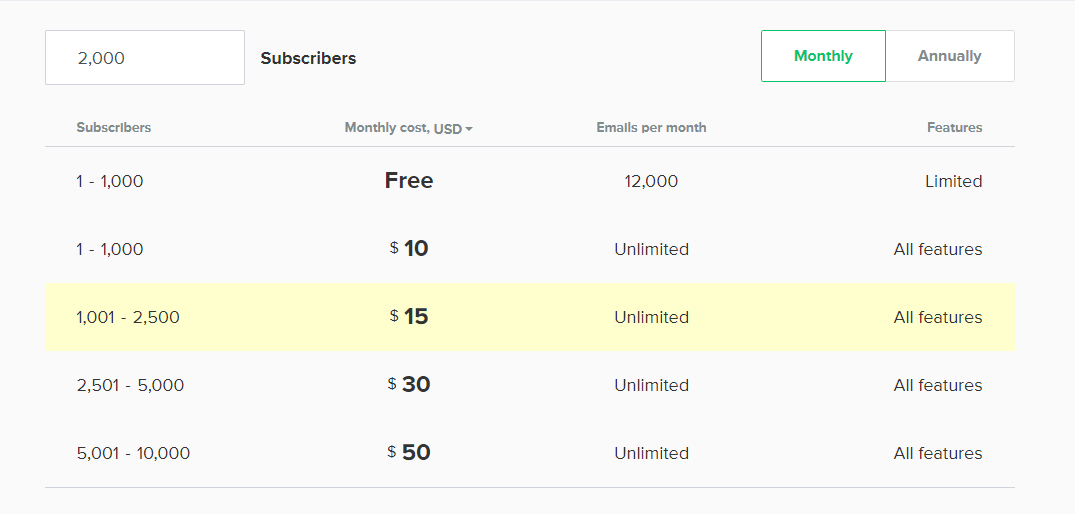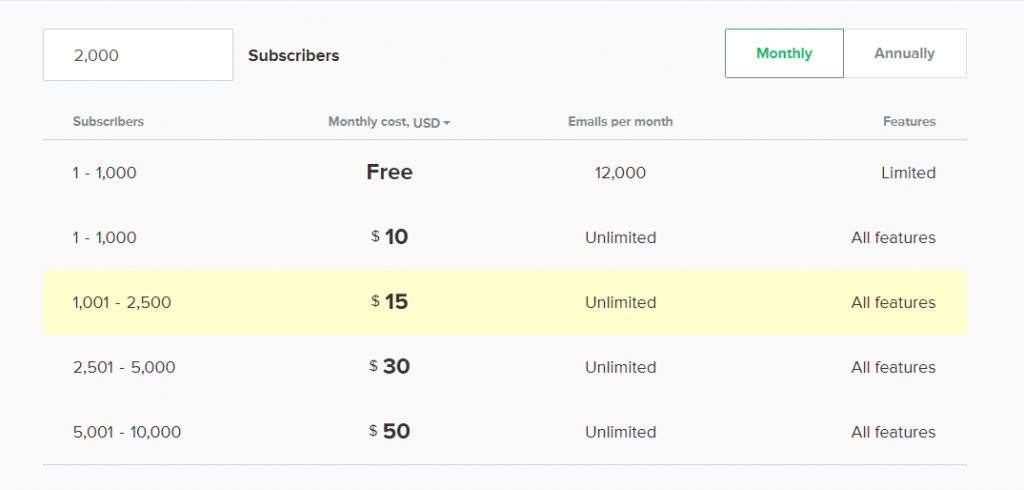 As you can see above in the image, the pricing is based on subscribers as well as the number of emails you send out each month. 
Most of the same features are included in all of the packages except for the free package.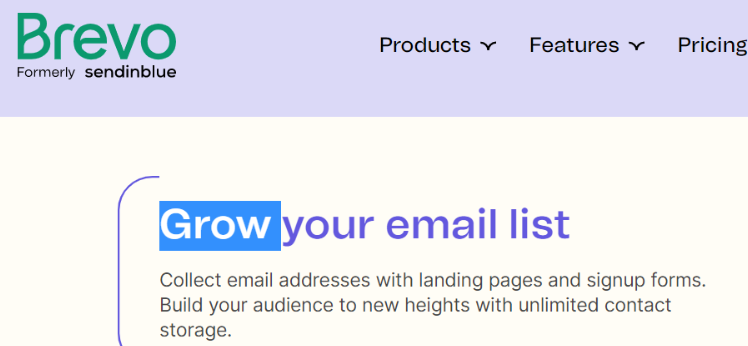 Brevo has an email marketing service that is another great alternative to Constant Contact. 
Originally, they started out as a transactional email system, and then eventually converted over to a full-service email marketing platform.
Brevo has a lot of great features that will help you get everything you need to be done for your campaign, but don't expect it to be as powerful as other platforms such as ActiveCampaign. 
Primary Features
Email Marketing – Brevo has a decent email marketing platform, but as mentioned above, it's not as sophisticated as some of the others, but it will be perfect for businesses who value simplicity over technicalities.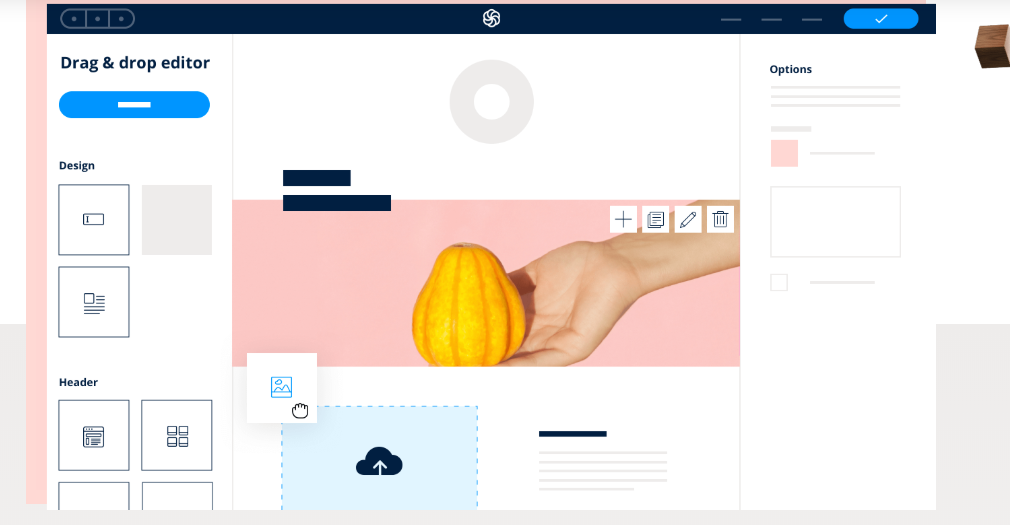 Here are some of the main features of the email marketing campaigns:
Drag-and-drop editor

Tracking and analytics are basic such as opens, clicks, and black-listed users.

All templates are fully responsive.  Once you've created your template, you can save them and then use them again.

Comes with its own image editor

SMS Messages

can be sent on top of the email campaigns.
Transactional Campaigns – Transactional emails, as mentioned earlier, were Brevo's original product when they first started.  They still have transactional email campaigns, which are good for people who have online retail stores.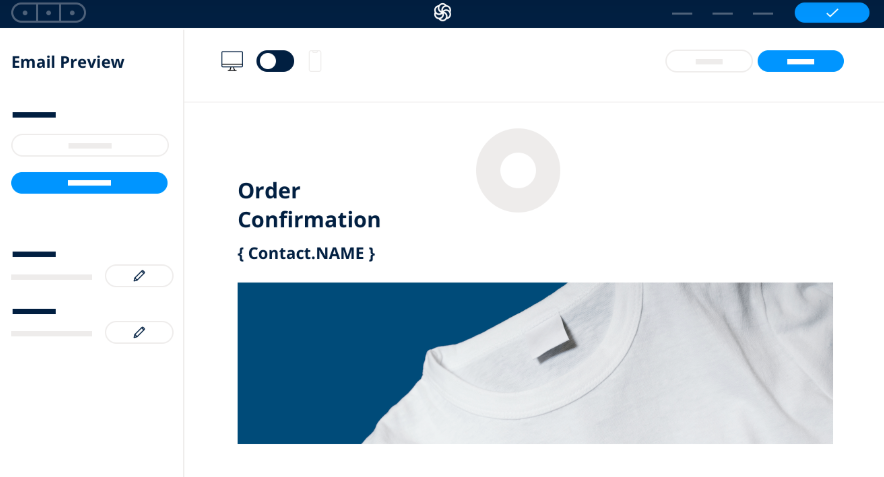 Brevo allows you to set up the campaign using several different options such as SMTP, API, and eCommerce plugins. You can use one of the templates that Brevo has prebuilt for you, or you can start completely from scratch.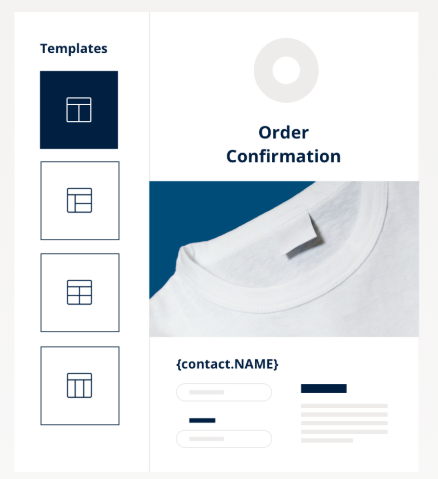 Automation Campaigns – The Brevo marketing automation campaigns allow you to save time by creating campaigns ahead of time and then scheduling them out for a later date or putting the emails on a particular schedule.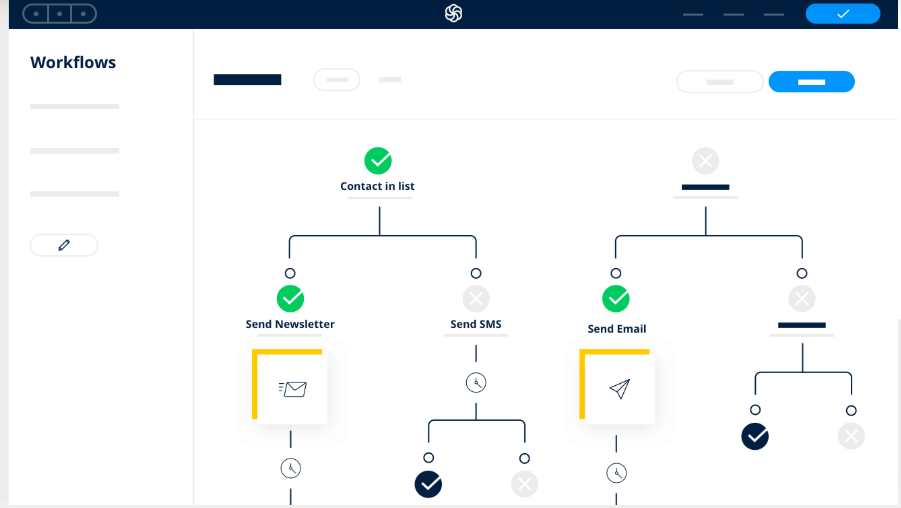 Brevo lets you add actions and set certain rules and parameters that trigger specific events.  In this case, let's say you are trying to build your subscriber list, so you create a customized opt-in form for new leads. 
You can set a rule that triggers an email to go out instantly when the prospect opts-into your form.  
Read : Complete Brevo Review
Pricing
Brevo has some pretty reasonable pricing plans, and they offer a free plan as well as pay-as-you-go plans.  
To view the full list of what each plan includes click here. 
Related : Brevo vs Constant Contact
Brevo (formerly Sendinblue) | CRM Suite
Be it marketing, sales, or customer relations, Brevo is an all-in-one tool helping businesses to carry out everyday business functions with ease. Try it today!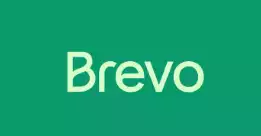 We earn a commission if you click this link and make a purchase at no additional cost to you.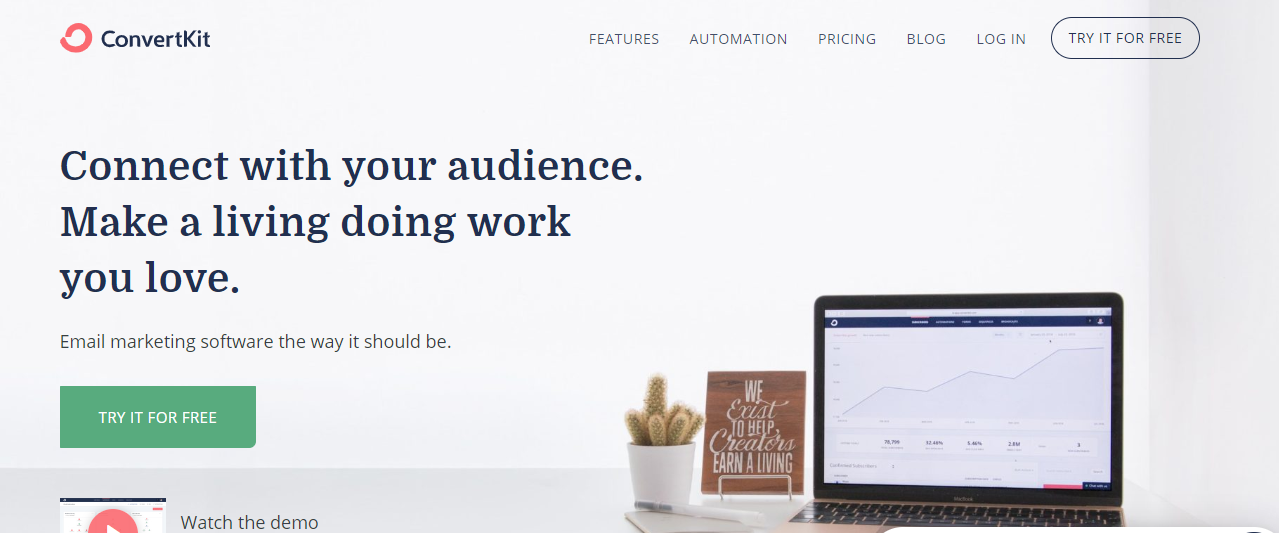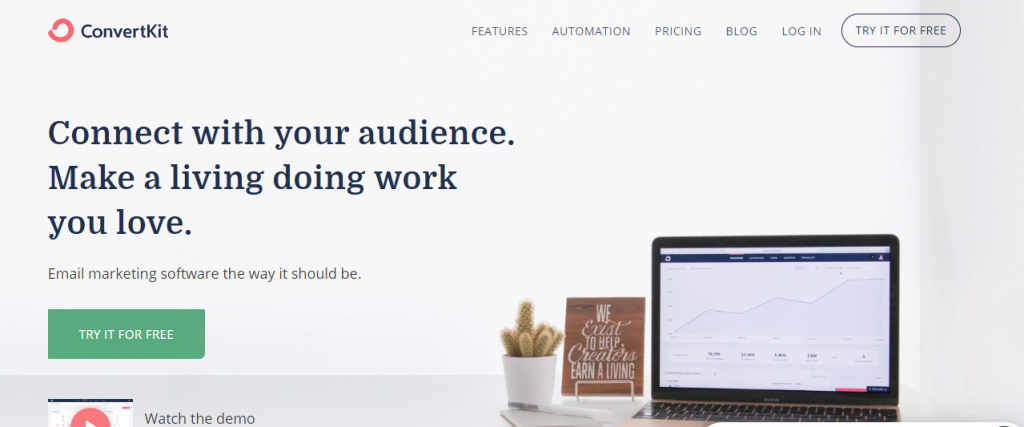 ConvertKit focuses most of its marketing to the younger, digital generation such as the bloggers, Youtube video makers, and podcast creators. 
They are one of the younger email marketing companies but have been growing quickly.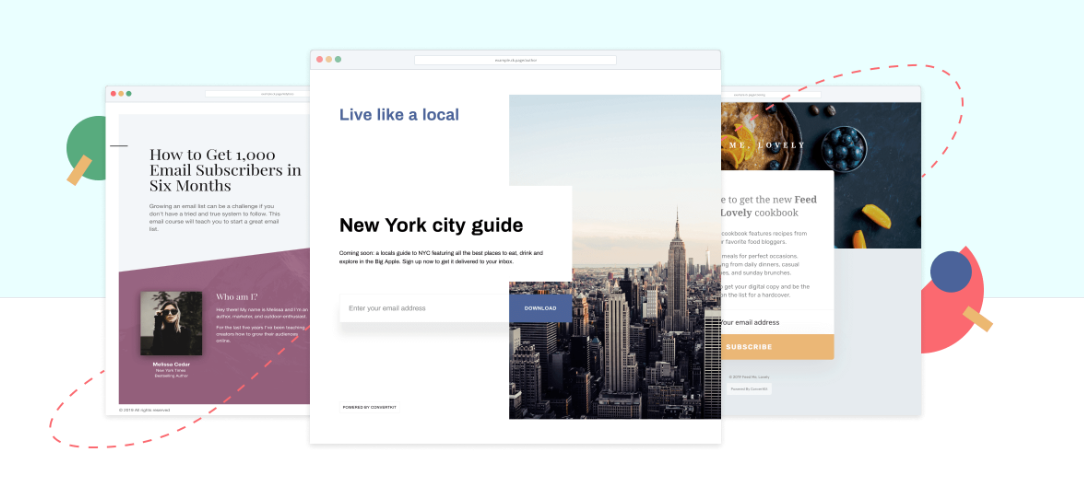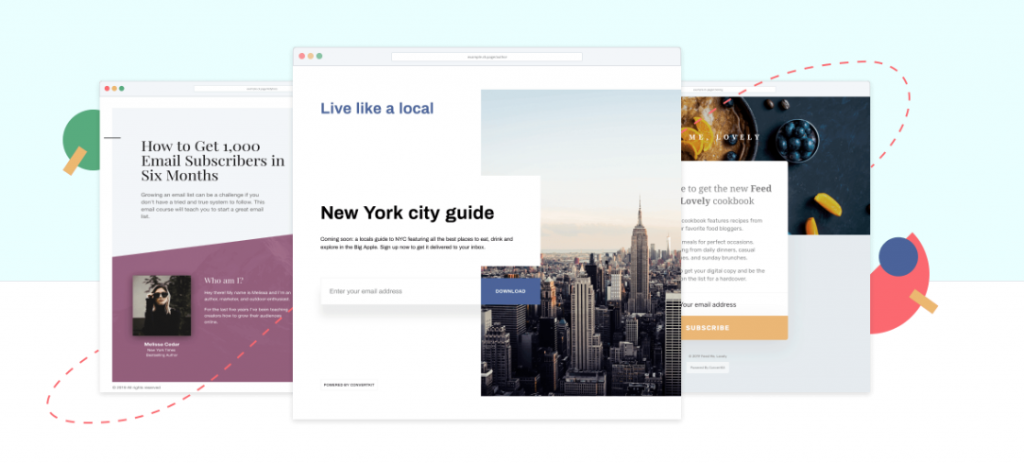 Primary Features
Top-notch tagging capabilities

Responsive email templates

Reports and Analytics, yet very basic such as open rates and click-through rates

Email templates, but not as many as some of the other platforms

Lets you create a landing page to collect subscribers.

You can change your email sequences depending on what the user does, yet it doesn't have the best visualization tool for viewing it.

Segmentation of audiences

Good support

Designing a newsletter is only possible through HTML coding. 

70+ direct integrations
Related : ConvertKit Vs AWeber
Pricing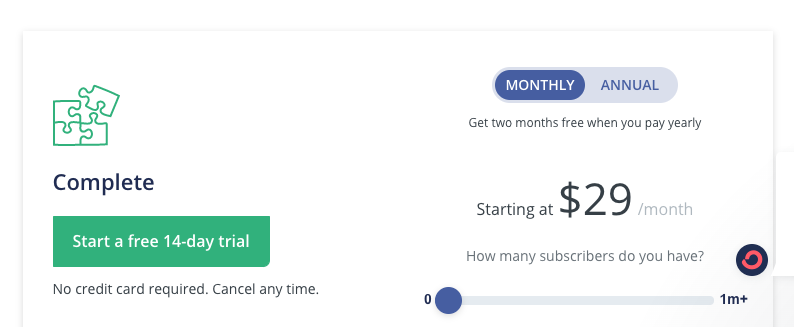 ConvertKit didn't have a free plan earlier but available now. It lets you manage 1000 subscribers. The other two plans are affordable as well. 
They are:
Creator – starts at $29/month – for 1000 subscribers. The pricing increases as you add more subscribers. You get automated funnels & email sequences with it.

Creator Pro – starts at $59/month – Priority support, Reporting, Newsletter referral system etc. are some of the other features you get with this plan. 
You can try the tool for free. It doesn't involve any cost for the first 14-days.
ConvertKit - With Free Plan
Unlimited landing pages & forms, Unlimited traffic, Customizable domain.
No credit card required. Cancel any time.

We earn a commission when you click this link and make a purchase.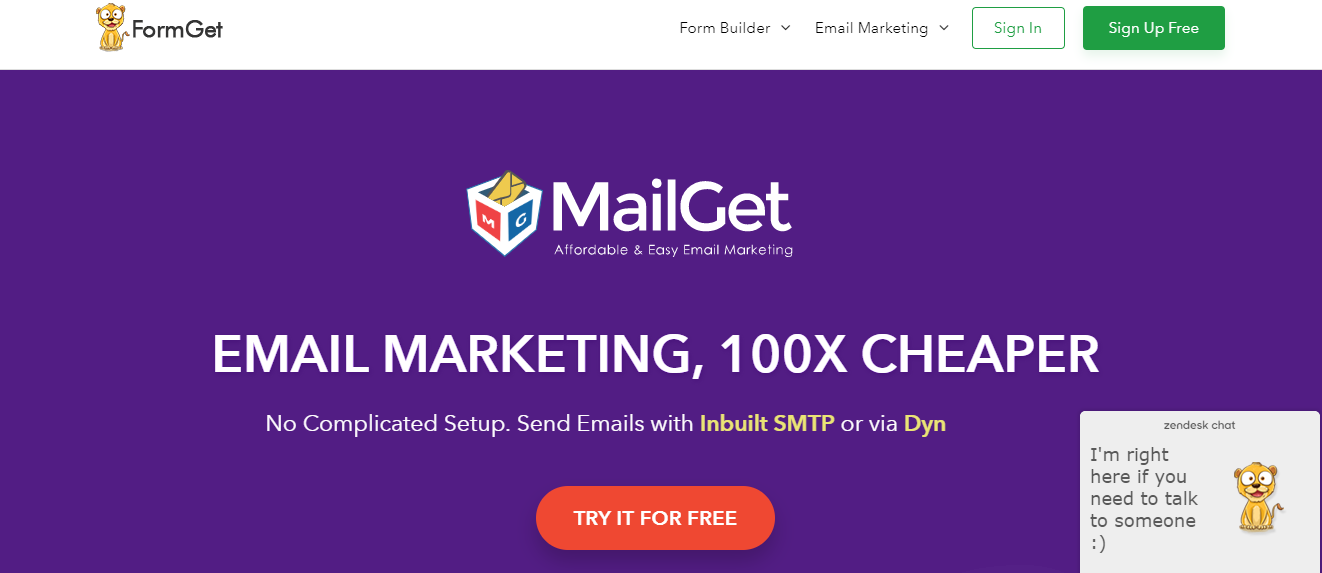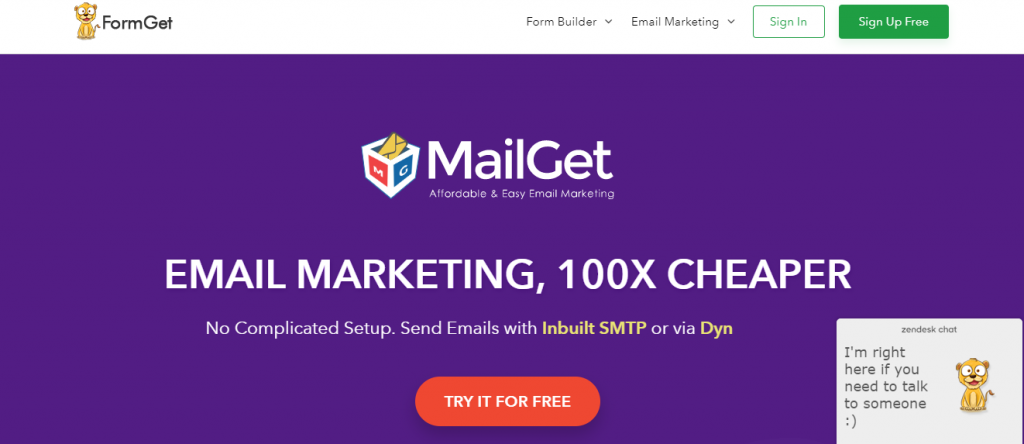 MailGet markets themselves as an email marketing platform that is 100x cheaper.  It's a fairly new company started by Neeraj Agarwal and Pankaj Agarwal.
Its primary target market is people who want a cheap and affordable way to send emails.
With MailGet, you can connect several SMTPs to send emails and send emails through these SMTPs, which include SendGrid, MailGun, Amazon, and SES.  There are several more, but those are the big ones.
You may be wondering what the advantage of this is, but simply put, using several SMTPs allows the deliverability rates to be higher than normal. 
Primary Features
MailGet has two different parts to their service, which are their Form Builder and email marketing service.
Form Builder – MailGet allows you to create forms quickly and easily. You can do this all through their drag and drop builder. You can share and embed these forms anywhere you would like.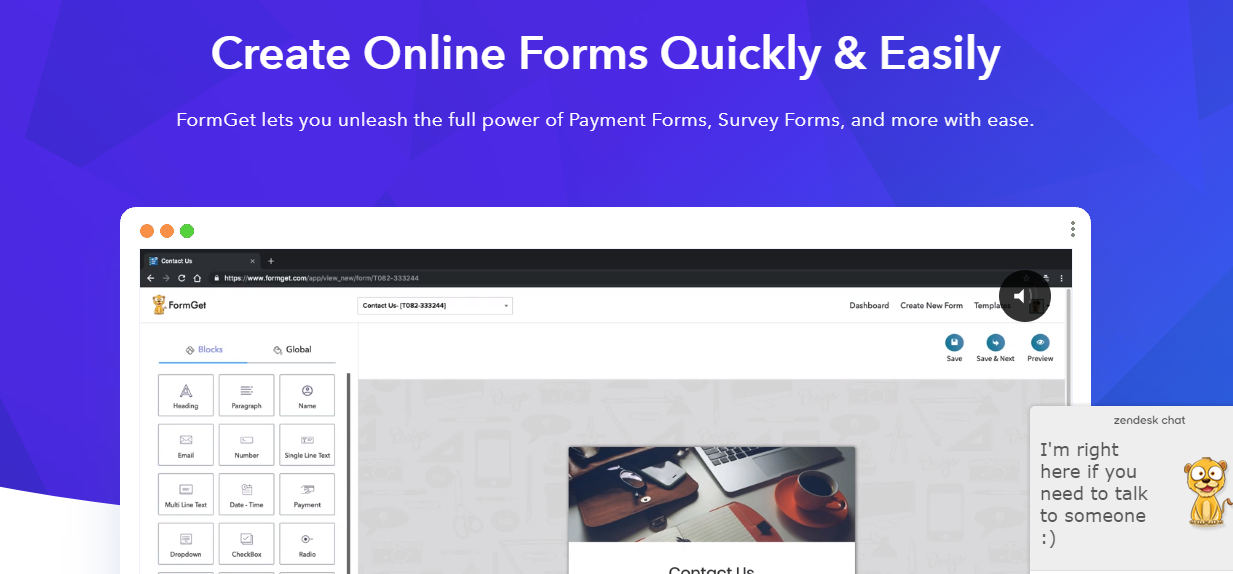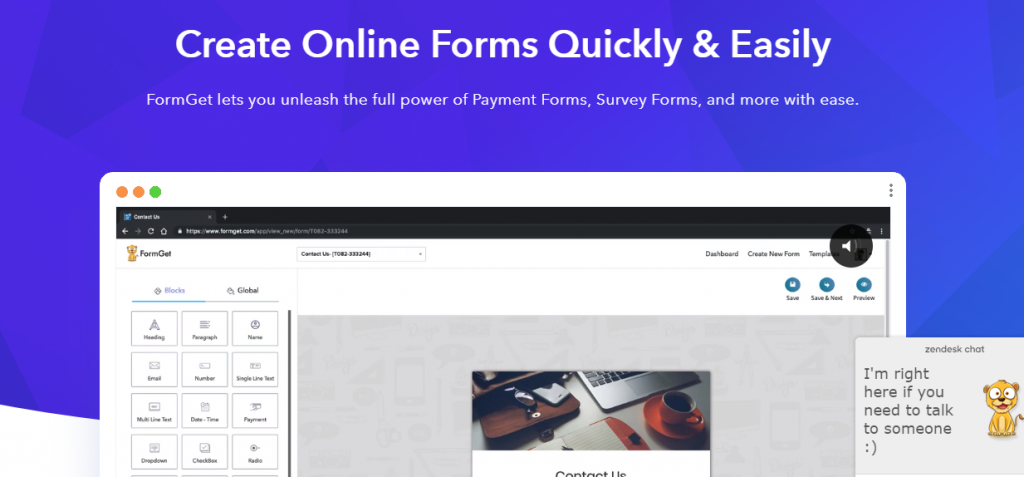 It's also nice because they have a feature with their forms that allows the data to be pre-filled for faster checkouts if you're an online retailer, for example. 
You can use PayPal and Stripe to collect payments as well as get email notifications when those payments and form submissions come in.
The form builder also gives you the ability to connect your form with email marketing apps such as MailChimp, Active Campaign, Get Response, Mad Mini, and several others. 
Email Marketing – One of the best things about MailGet is their price.  But they also have a super-simple email marketing platform, but don't let that fool you because as you will see below, they also have a robust list of abilities that their software can bring to the table.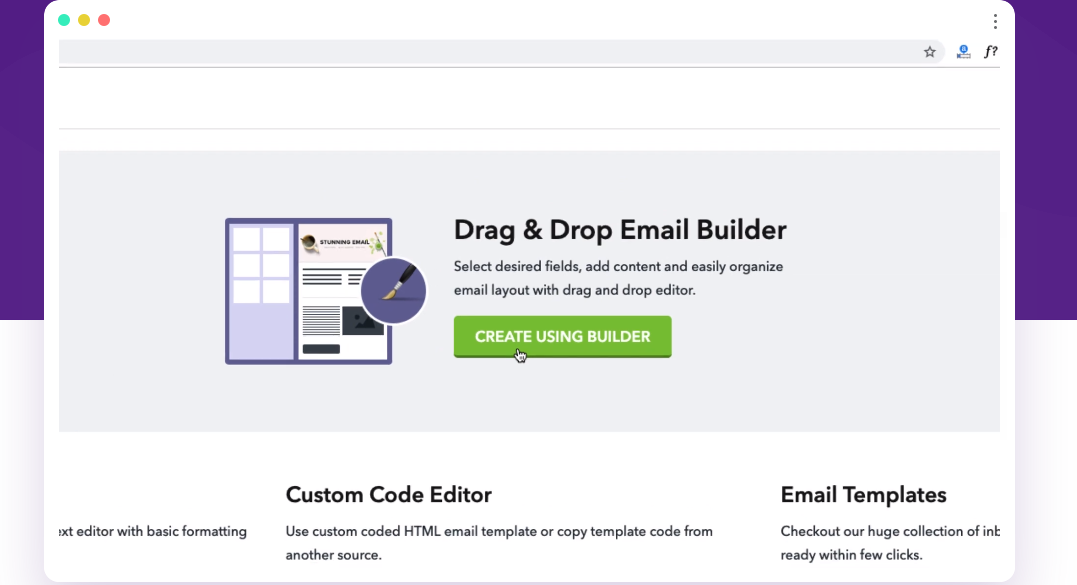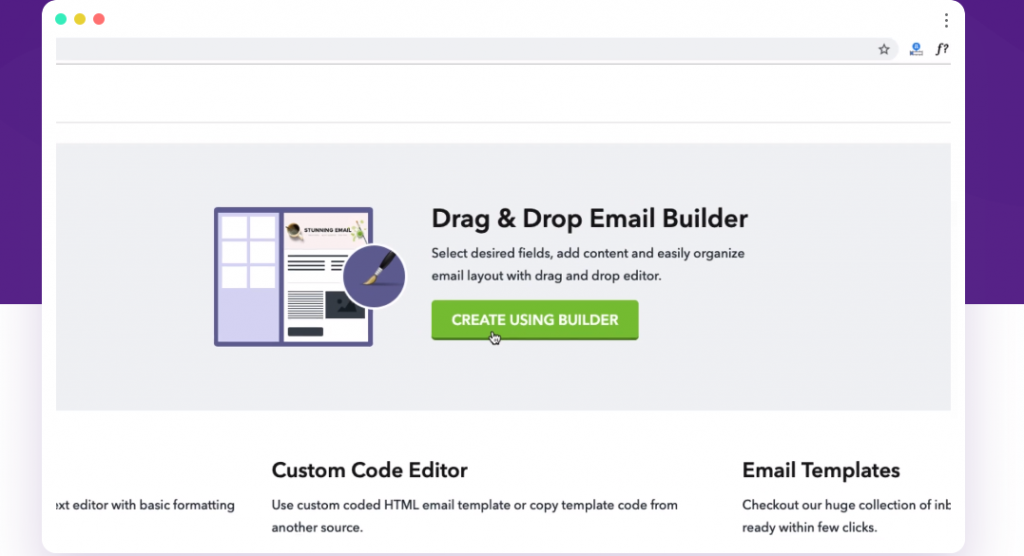 MailGet comes with their own prebuilt SMTP at no additional charge, or you can connect your own SMTP application like

Amazon SES

,

MailGun

, etc.

With MailGet, they have a powerful list-cleaning service that allows you to remove any spam, old email addresses, or email addresses that have bounced.

Drip campaigns are included and can be used to deliver specific emails to your audience on certain dates and times.

You can import outside email addresses from Excel or CSV file to your MailGet account.

You can set up a feature that allows you to send automatic follow-up emails to people who have not opened your emails.

Tracking and analytics are available for all of your campaigns.

You can create opt-in forms and integrate them with virtually any other software.
Pricing

Mailget has very reasonable prices and you will have the ability to test their platform using a free trial.  From there, they have the following plans based on subscriber count:
$29/month – up to 5,000 subscribers

$49/month – up to 15,000 subscribers

$99/month – up to 50,000 subscribers
If you need more, you can simply use their pricing calculator to determine what fits your needs the best.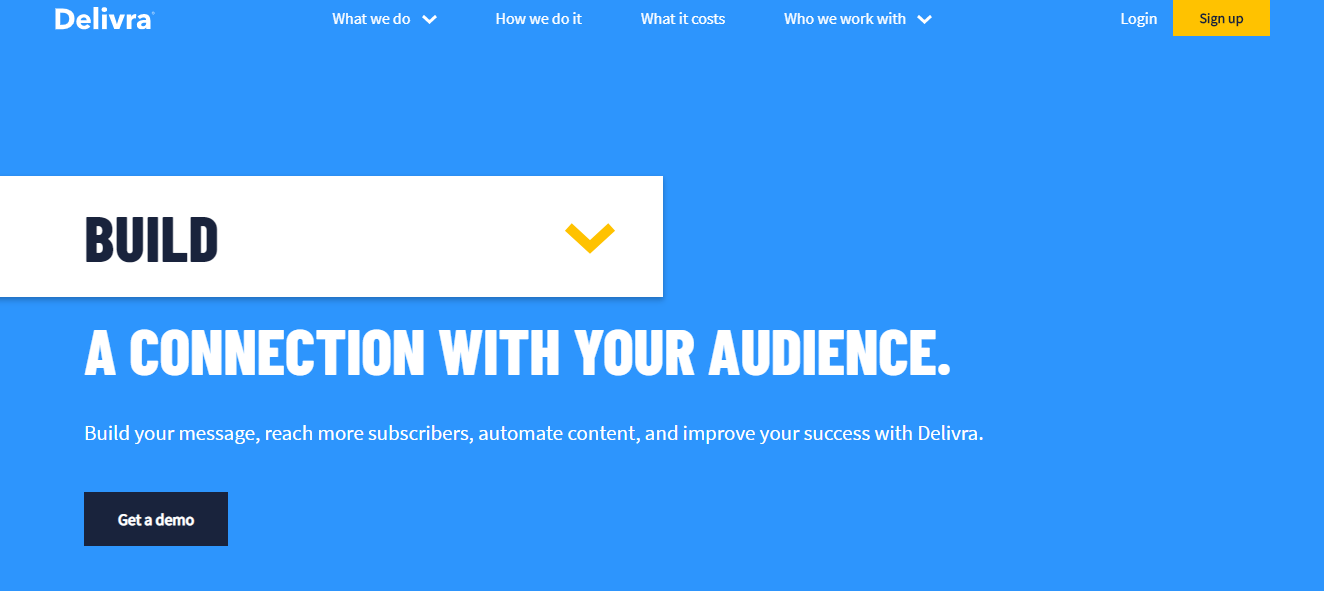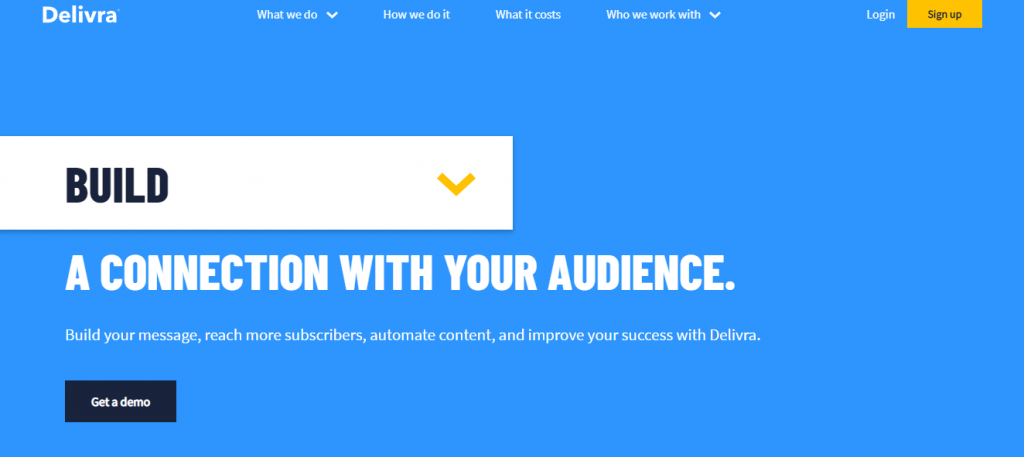 Another popular entry in the list of Constant Contact competitors is Delivra.
Delivra is a powerful email marketing platform that has been around for over 15 years. It's a cloud-based marketing platform that works well for small to medium-sized businesses. 
Delivra is known for its excellent customer service.
Delivra has a fantastic program for online retail businesses who need help with email marketing to their potential shoppers to create more sales.  
Primary Features
Below are the highlighted features of Delivra that you can use.
For building your email marketing templates:
Drag and Drop Editor

Customized Email Templates

Email previewer to ensure that your emails are exactly like you want them

The ability to send your customers SMS messages

The ability to create and send email newsletters
For reaching out to your targeted audience:
List building

Segmentation

Preference center

Engagement scoring

Social Sharing
Tools for automating your campaigns:
Marketing automation

Email nurturing

Lead alerts

Transactional

Welcome email
Delivra also allows you to do A/B split testing including, subject lines, images, and many other things.  You can track how all of this does through their analytics and reporting that they offer. 
Delivra also has several integrations to go along with their platform, which makes it easy to connect with third-party platforms. 
Pricing
Delivra has three pricing packages, including Basic, Professional, and Enterprise.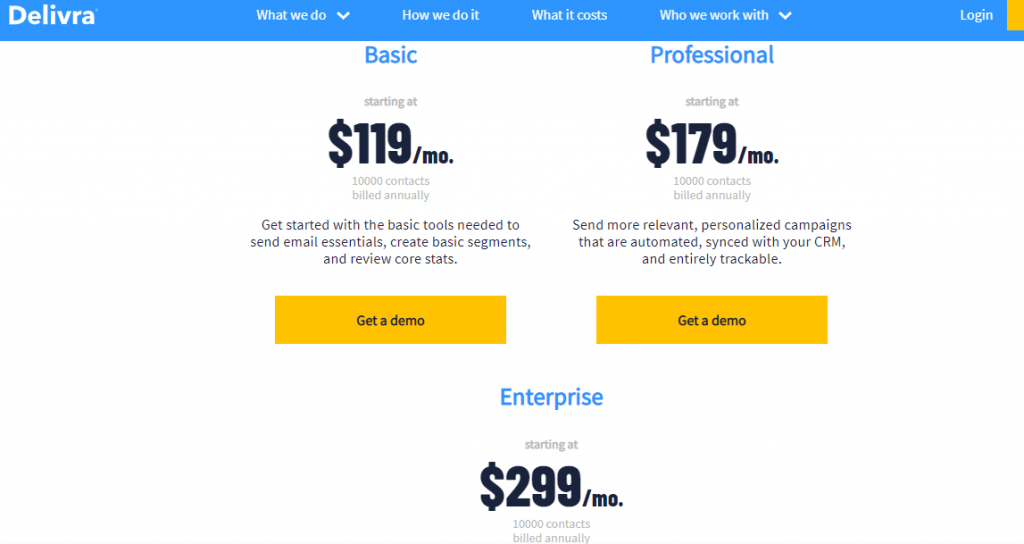 All packages come with lead and contact management, asset management, campaigns, automated campaigns, and analytics.  Each pricing level gets more advanced in terms of the features that were just mentioned. 
Delivra has one of the more expensive starting packages, so this might not be the best email marketing software if you're on a tight budget.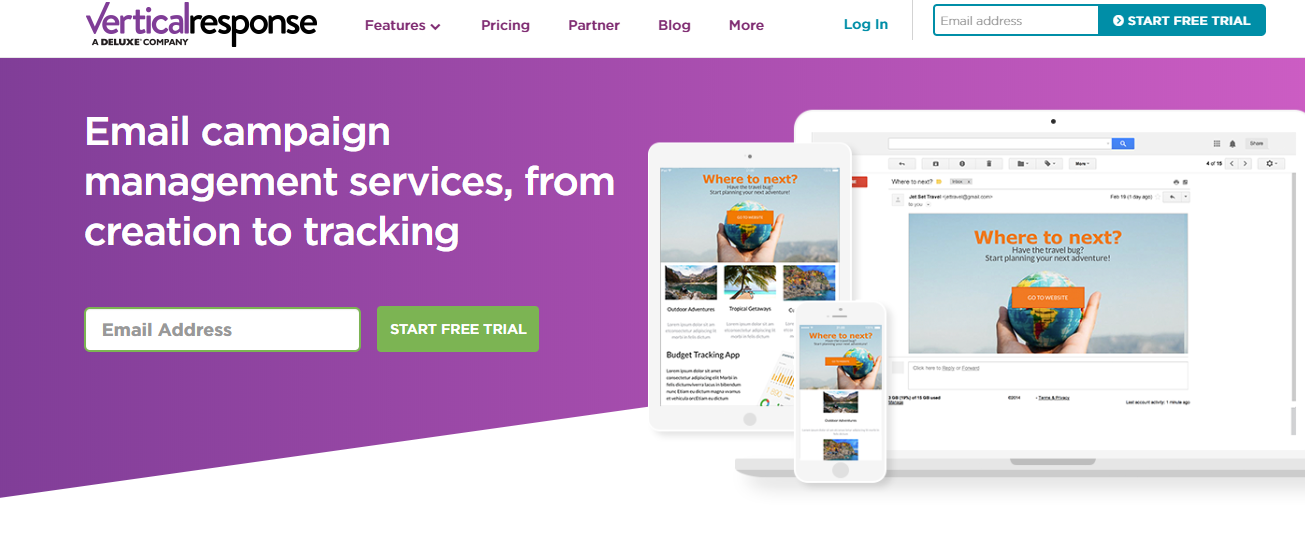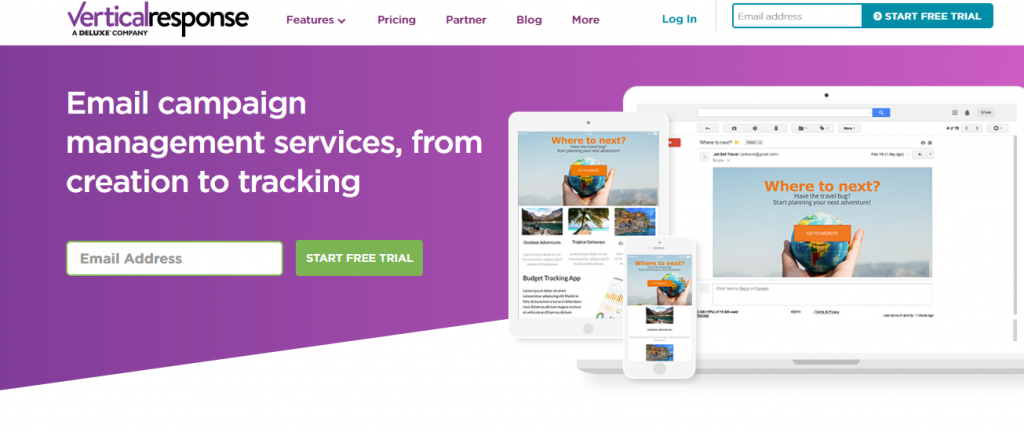 Finally we have Vertical Response as the last Constant Contact competitor on our list.
Vertical Response is another platform that is fantastic for small businesses.  Like other email marketing platforms, its pricing is based on the number of subscribers you have in your contact list.
Primary Features
It has similar functionalities in that it has a drag and drop editor.
You can create any HTML email templates you would like, A/B split testing (although not as robust because it only allows you to test the email subject lines), automation capabilities, and segmentation.
Pricing
Vertical Response is very competitive in its pricing model.  You can use their pricing calculator to determine what the pricing will be for your business.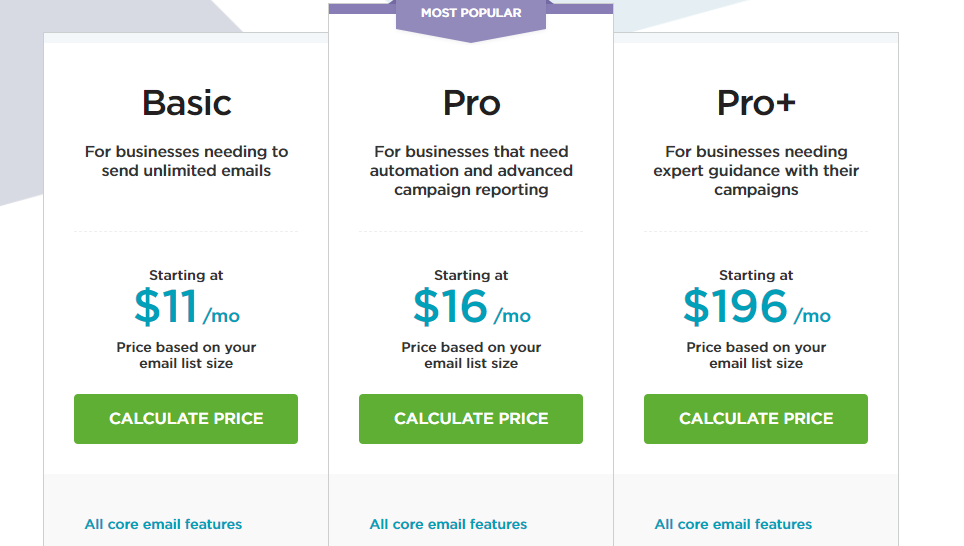 Vertical Response has a free version that gives you up to 4000 emails/month to up to 300 contacts.
After that, they have three plans namely, Basic (starting at $11/mo), Pro (starting at $16/mo), and Pro Plus (starting at $196/mo).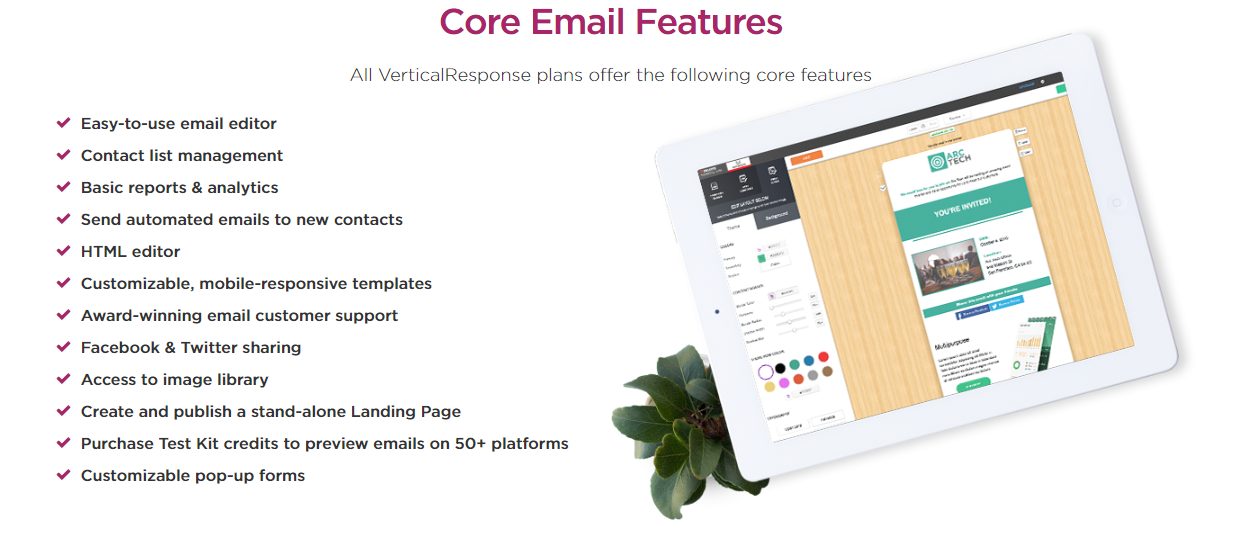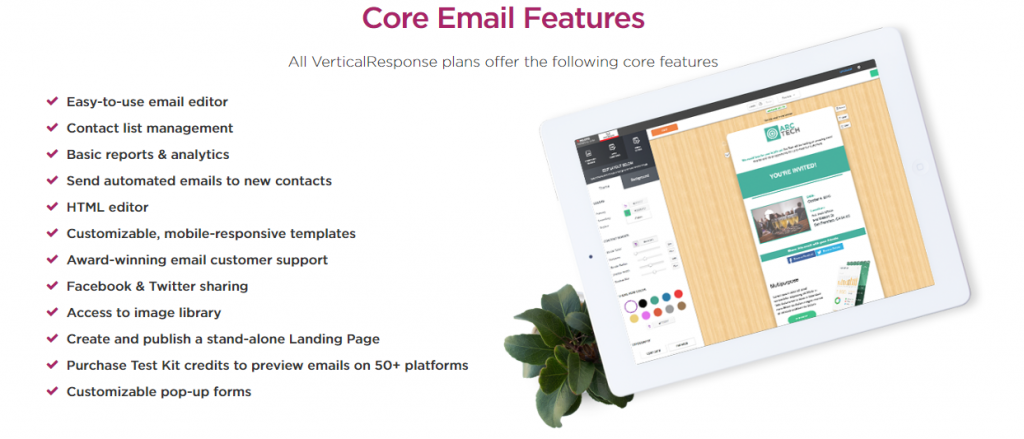 All of their plans come with several core features including email editor, contact list management, reports & analytics, mobile-responsive templates, image library access, and much more.
Conclusion
So these are some of the best competitors to Constant Contact.
Believe it or not, there are a bunch more email marketing platforms that I didn't talk about in this article.  
But these ten that I mentioned should get you started on the right foot, especially Active Campaign, Mail Chimp, Get Response, and Convert Kit, which tend to be the most popular email marketing platforms today.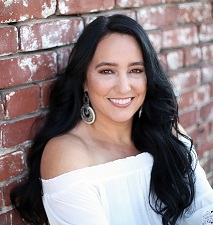 Author: Lisa Vargas
Lisa is a digital marketing content expert that focuses on SEO, SEM, and lead generating strategies. With over 13 years of experience in the field, she has helped numerous set-ups over the years achieving their business goals. Read more about her at 
TheGoldenPen