Looking for a way to sell clothes online? Depop and Poshmark are two popular online marketplaces that are geared exclusively for clothes.
Whether you are selling trendy clothes or old, worn-out items, you can use Depop or Poshmark to earn a part-time or full-time income online. In this article, we will compare Depop and Poshmark to help you figure out which one is best for you.
What Is Depop?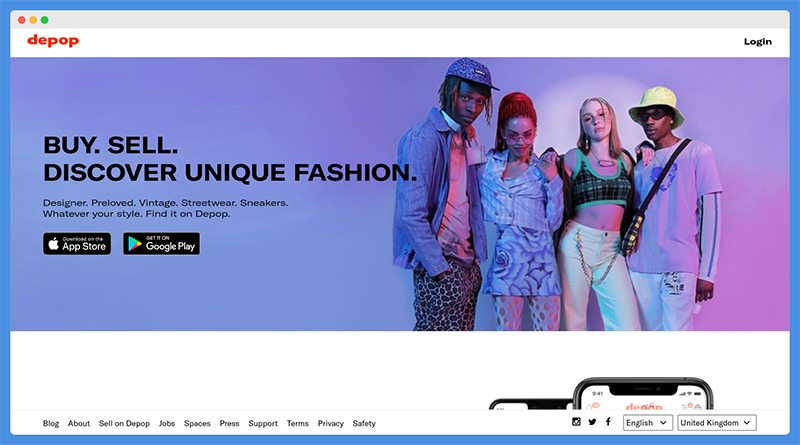 Depop describes itself as a "fashion marketplace app for the next generation." As such, you can expect it to be geared towards trendy clothes and styles that are popular with young people.
That's probably why they call themselves DePOP.
On Depop, you can either sell a few extra clothes that you are not going to use or build an entire brand. The choice is yours.
What Is Poshmark?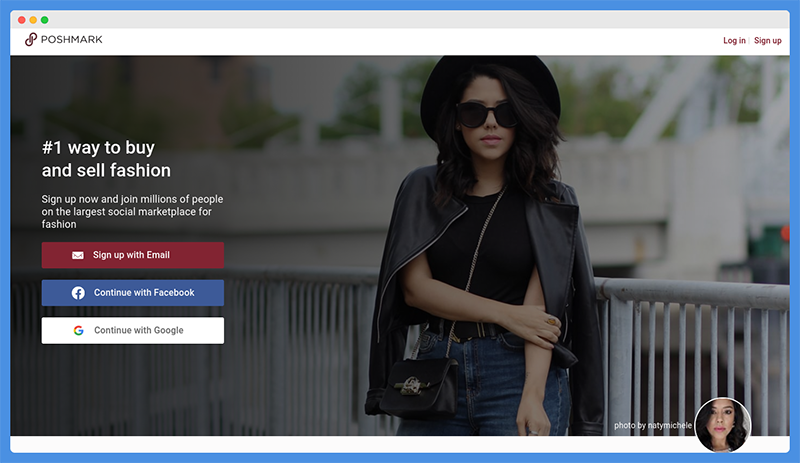 Poshmark describes itself as the "#1 way to buy and sell fashion." They claim to have over 100 million items for sale and over 60 million users, with one sale being made every second, on average.
Depop vs Poshmark: Getting Started
What's the getting started process like with Depop and Poshmark? Is it easy to start a clothing brand and start making money quickly?
Depop
To start selling on Depop, you will have to download the Depop app, which is available on the Google Play and Apple marketplaces.
It's fairly easy to get started. First, create an account, which you can do either by signing up via Facebook or by using your phone number and email address to create your account.
To start selling, click on the camera icon at the bottom of the app. You will be prompted to set up your shop.
To set up your shop, first, upload a photo that represents your brand. Then, create a short description of your shop and brand so that people know what you represent.
The next step will be linking your social media profiles. This is optional, but it is useful if you own an Instagram account where you feature your newest arrivals and most popular clothes.
After doing that, you will need to connect your PayPal account so you can get paid. This is pretty easy and should not take more than a couple of minutes.
Finally, you will have to fill out your billing address.
Poshmark
To sell on Poshmark, you will have to sign up in the app as well.
In addition to being able to sign up via Facebook and your own email address, Poshmark gives you the additional option of signing up with your Google account. It wins a small point over Depop for this.
Depop vs Poshmark: Listing Items
After creating your account, it is time to list your first item. This should be a fairly easy process, but what exactly is involved, and what kind of information can you upload?
Depop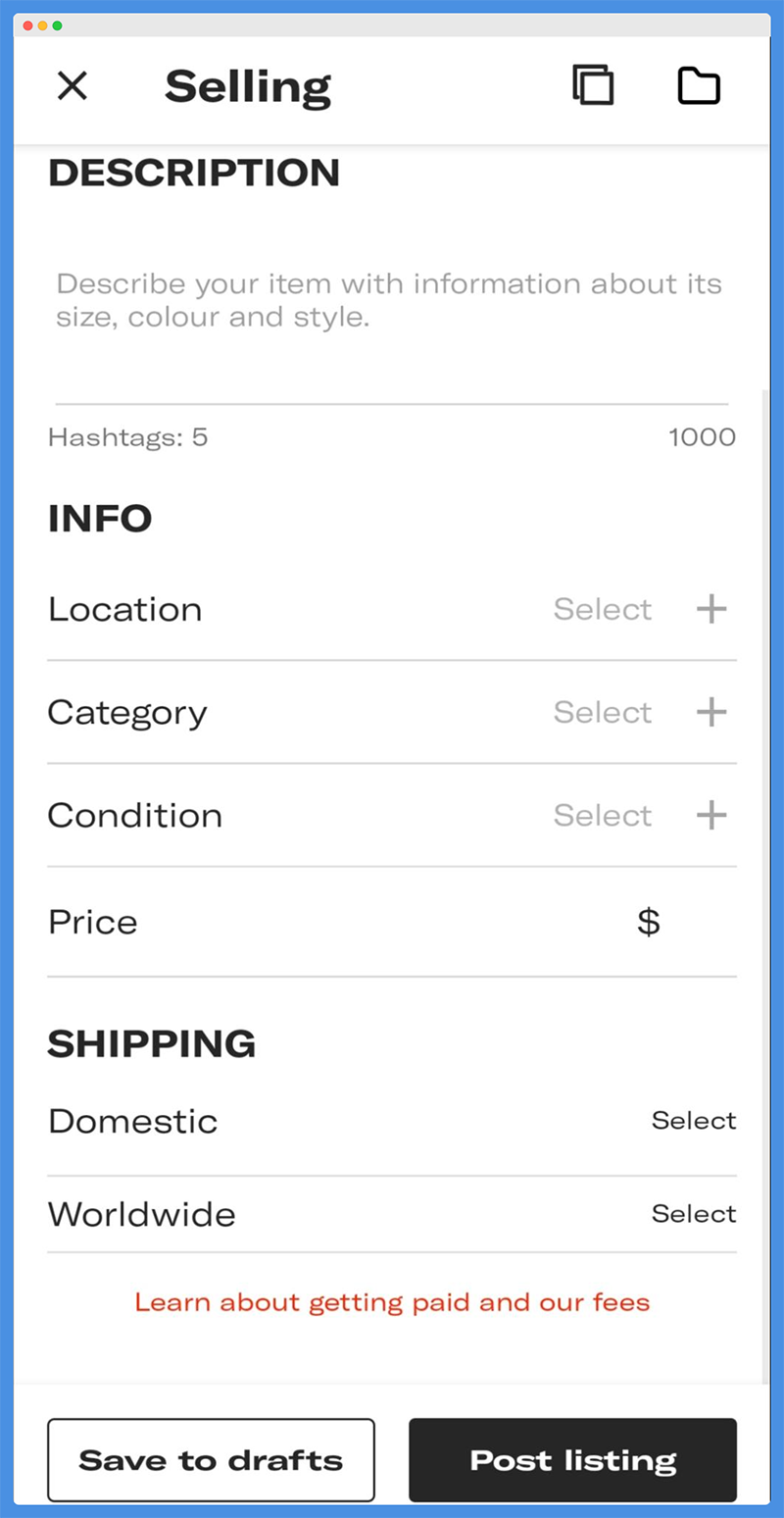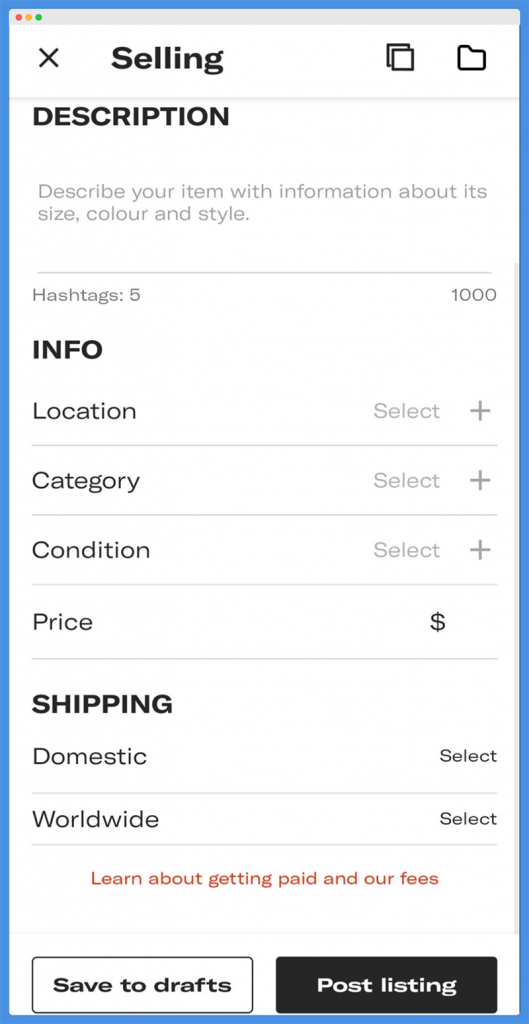 Depop allows you to create a description of up to 1,000 characters, including up to five hashtags.
You will also have to choose a location where you will be selling the item. The app will automatically find your location (if you give it permission to access your location) and give you a few suggestions you can choose from.
Then, you will need to pick a category. Available categories include:
Menswear
Womenswear
Jewelry
Art
Home
Kids
Beauty
Sports equipment
Transportation
Other
Books and magazines
Film
Music
Face masks and coverings
Add the quantity. If you only have one available, keep it at the default "1."
You'll have to select a condition as well. This can be either brand new or used, but if the item is already used, you can choose from three different options:
Used – Fair (this is the lowest quality and applies to used items that have visible wear and tear)
Used – Good (this is a step up and applies to items that have some signs of wear but no flaws)
Used – Like New (this applies to items that were used but look almost like new)
Finally, choose a price.
Poshmark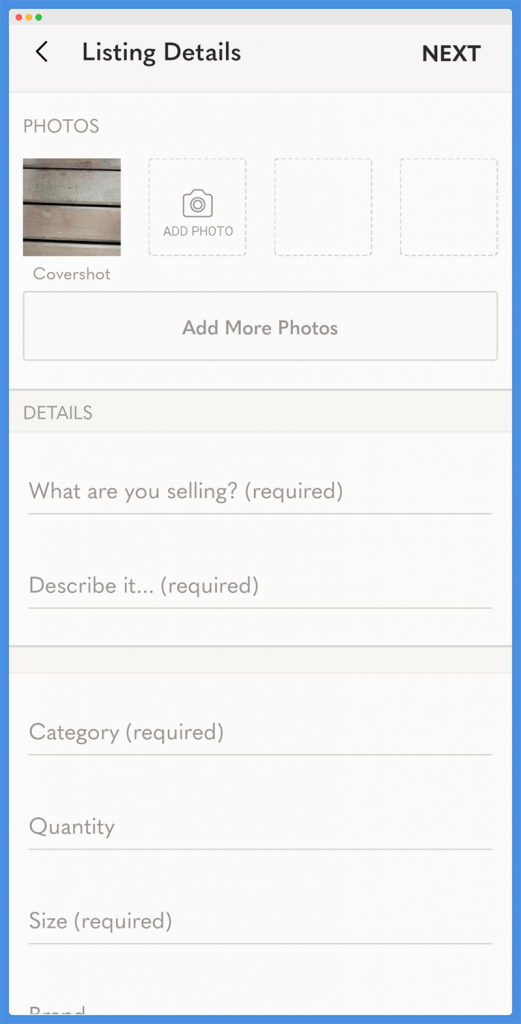 To sell on Poshmark, click the camera icon at the bottom of the app. You will be prompted to take a photo of the item you are selling; after you do so, you can choose a filter to make it look more appealing.
Create a title and description for your item and choose a category. Poshmark seems to have slightly more categories and sub-categories to choose from than Depop, which is also a nice little plus as it makes your item easier to find for those who are looking for specific things.
Poshmark also has a cool feature that allows you to choose when an item will drop from the sale. For example, if you want to get rid of an item before the weekend, you can set the drop date to Friday night.
You'll need to choose a price for the item. You should also enter the original price that you paid for it so you can see how much profit you will earn on the item (Poshmark will calculate it for you automatically).
Poshmark vs Depop: Shipping
What about shipping options? Are there any built-in shipping options you can choose from, and how much will it cost?
Can you use your own shipping provider if you wish to do so?
Depop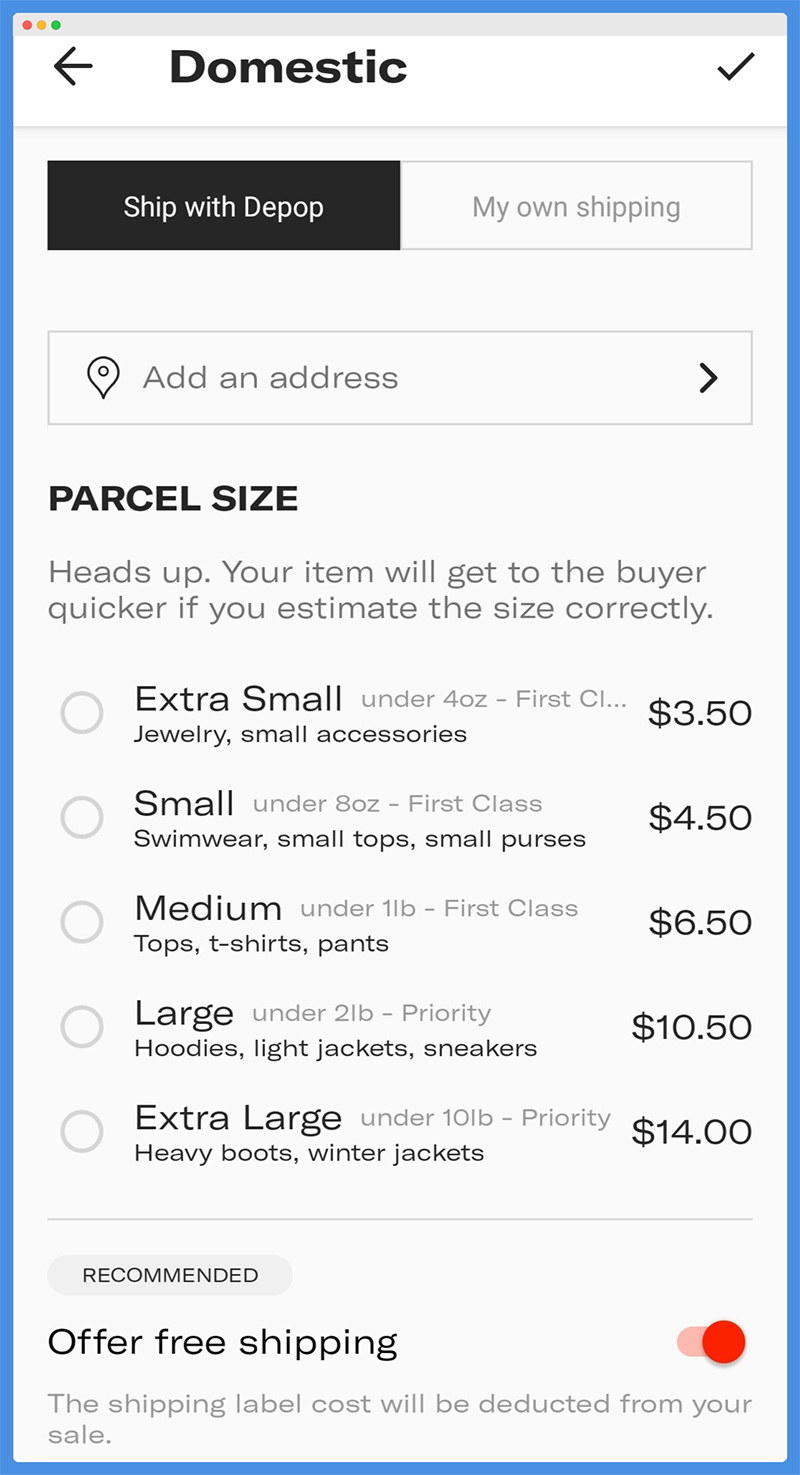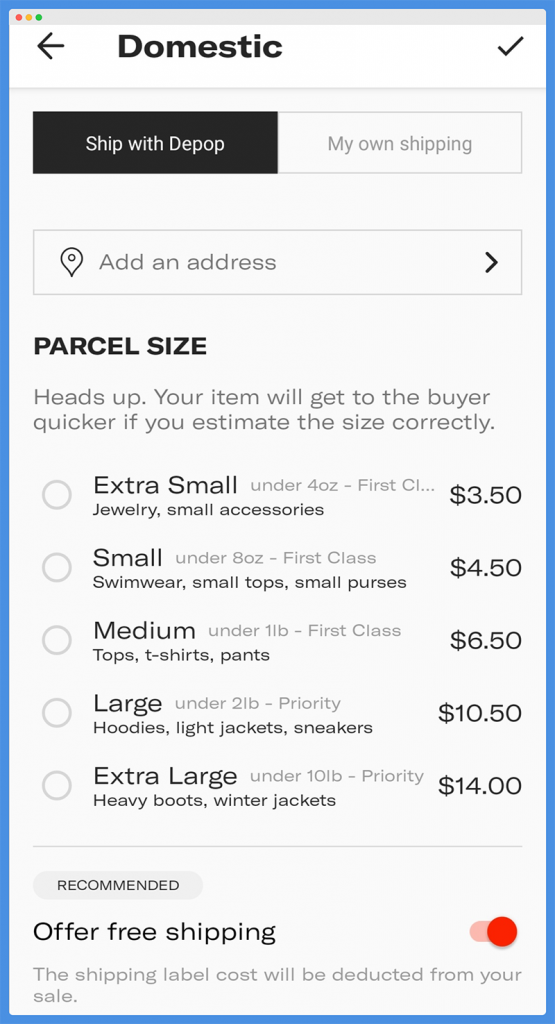 Depop offers a few shipping options, both for domestic and overseas shipping. For domestic shipping, parcel sizes and prices are as follows:
Extra Small: $3.50
Small: $4.50
Medium: $6.50
Large: $10.50
Extra Large: $14
Extra Small items include jewelry and other small accessories, Medium is for t-shirts, Large is for hoodies, jackets, sneakers, and the like, while Extra Large is for boots or winter jackets.
The shipping fee is automatically charged to the customer. However, you do have the option of offering free shipping.
If you decide to offer free shipping, be aware that the shipping fee will be deducted from the sale and your profits. Therefore, consider selling the item for a bit more if you will be offering free shipping.
If you decide to ship with Depop (which uses USPS), they will automatically email you a shipping label that you can print and attach to the package when you make a sale. The shipping label will also be available in the app.
If you want to offer your own shipping, you can do so, but be sure to enter a shipping fee that covers your actual shipping costs.
You can also offer worldwide shipping, but you will have to take care of shipping yourself and set your own fees.
Poshmark
Shipping on Poshmark is a lot less confusing. Poshmark will automatically apply a shipping fee of $7.11 on all items, which the buyer pays for. Once a sale is made, you will automatically be sent a shipping label that you can print out and attach to the package.
This shipping label is good for all packages that weigh less than five pounds. If, however, your package weighs more than five pounds, you can request a new USPS shipping label through the app.
Poshmark vs Depop: Bundles
To increase your profits, you can sell items in a bundle.
Depop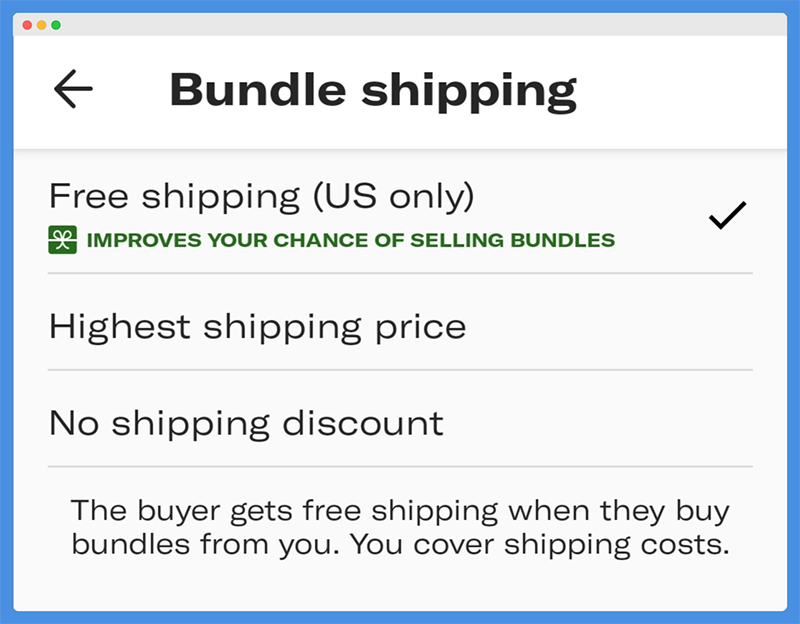 Depop allows buyers to add two or more items from the same seller to a "bundle." As a seller, you can take advantage of this to increase your profits by offering free shipping to all customers who purchase at least two items from you at once.
Poshmark
Poshmark not only allows you to offer exclusive shipping discounts to customers who purchase bundles, but you can also add listings that buyers have liked to their bundles. Alternatively, you can share a listing with them to add it to their bundle.
Then, you can make a private offer, such as a reduced price if they opt to go through with your offer and suggested bundle.
Poshmark vs Depop: Seller Tools
As a seller, you might be wondering whether Poshmark or Depop offer sellers tools they can use to increase their sales. 
Depop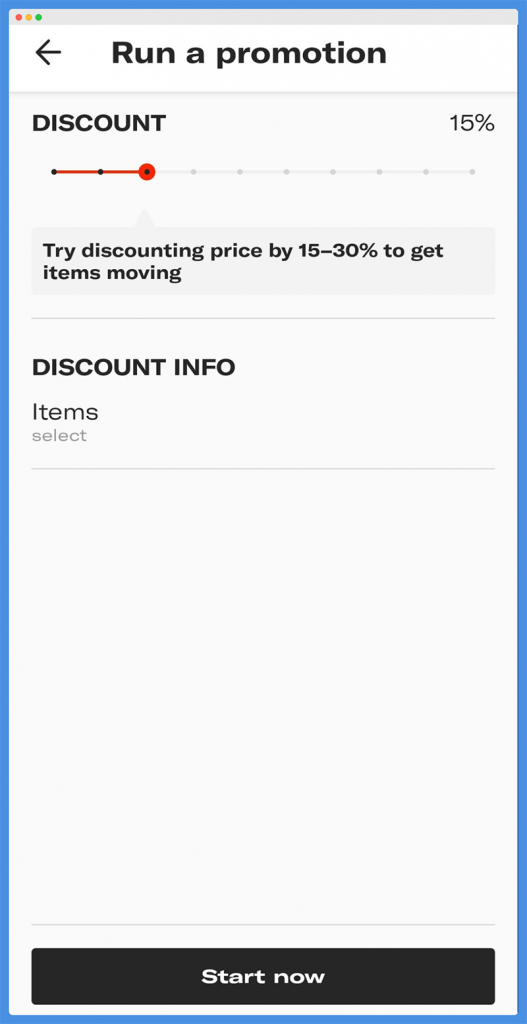 Depop has a useful seller's handbook PDF that you can download. It's a complete selling guide and has many useful tips to help you optimize your listing, attract more buyers, and increase your sales.
Another useful tool, which we already mentioned, is the ability to offer free shipping to all buyers who purchase a bundle.
In addition, you can use Depop Payments to offer more options to your buyers in addition to PayPal. If you activate Depop payments, buyers will be able to use a credit card, debit card, or Apple Pay when checking out.
An interesting tool, which is not offered by Depop itself, is called Mepop Reports. It gives you a dashboard that shows you your total sales, total earnings in dollars, average item price, average days listed until sale, and a useful chart to show you sales activity.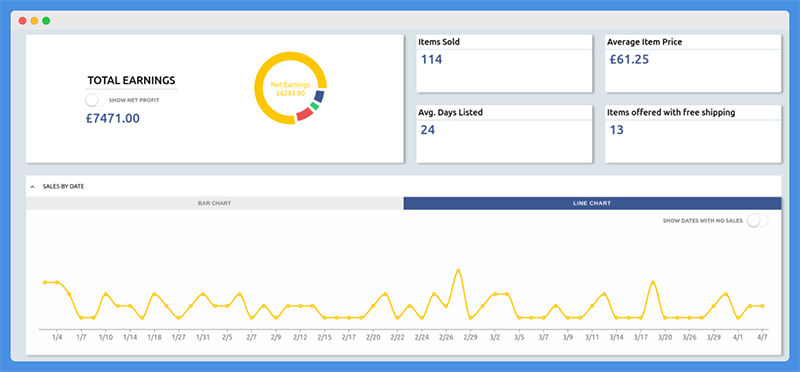 Just keep in mind that Mepop is offered by a third-party developer.
Another third party tool that you might be interested in is called Sales Bot. It is a Chrome extension that automatically follows and unfollows users on Depop to help you get more followers and exposure.
In addition, it allows you to send bulk messages to all of your followers and refresh your listings so they appear more in the Depop search results. The tool is a little spammy, but many sellers do use it to increase their exposure.
If you are not getting enough sales, you can run a promotion and drop your price for specific items.
Poshmark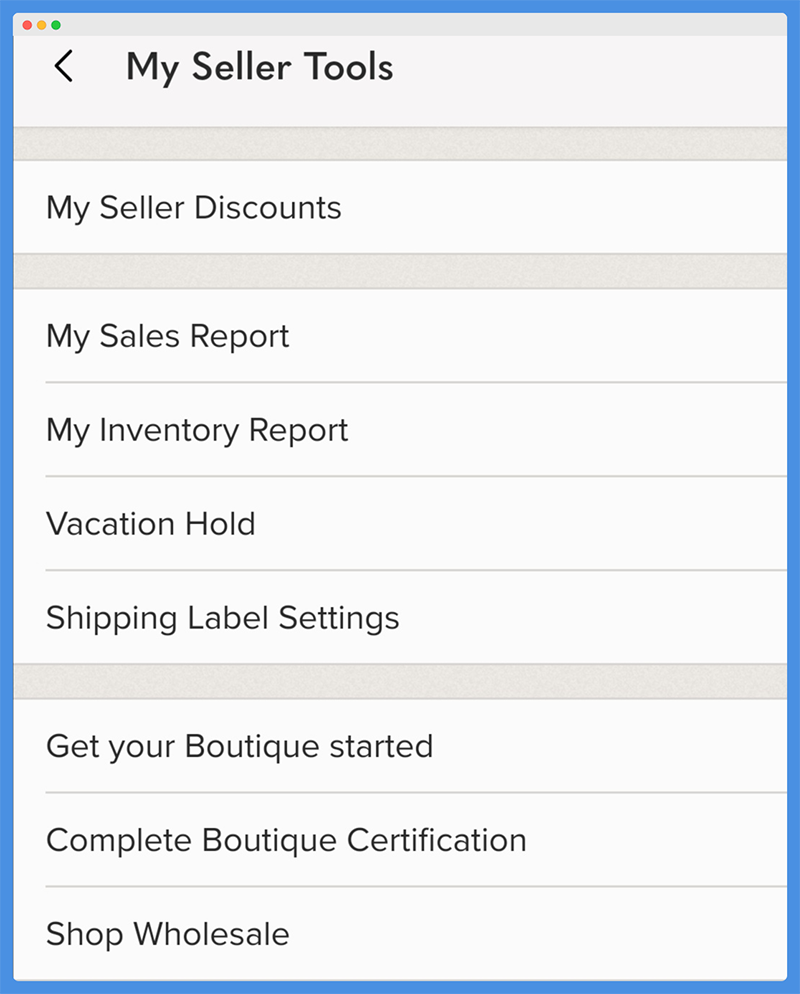 Poshmark has a number of useful features that will help sellers make more sales too. One thing that they offer, which Depop does not, is the ability for buyers to apply for installment payment plans on items that cost more than $200.
Poshmark is partnered with Affirm, which allows people to buy things with no money upfront by paying for it month by month. Of course, buyers will have to go through a quick credit check before they can be eligible for this program.
Another tool is called the Price Drop tool. It allows you to drop the price of a listing by 10 percent.
When you do this, all people who have "liked" your listing, even if they never actually bought it, will be notified that the price has dropped. If an item has been listed for a long time and you have not been able to get it to sell, consider using this tool.
Poshmark also allows you to request and download a CSV sales report of your sales within a specific time range for tax and other purposes. You can also access an inventory report that will include information about your current listings and how long items have been listed for.
If you want to connect with your followers, you can upload a Poshmark story. It's kind of like Instagram stories, and you can upload pictures or videos that are up to 15 seconds long.
Unlike Instagram stories, however, Poshmark stories can be viewed for 48 hours until they disappear.
If you want to reserve an item for a particular buyer, just select "Not for Sale" instead of "Available" or "Drops by DD/MM/YY."
If you're looking for a Poshmark bot that uses an automatic follow/unfollow method, there are a few available. ClosetPilot is one.
It seems that a lot of sellers on Poshmark are using bots, as when I signed up, I automatically got tons of followers within minutes of signing up, even though my account was empty. Most likely, those people were using bots to automatically follow new users in the hopes that they will follow back.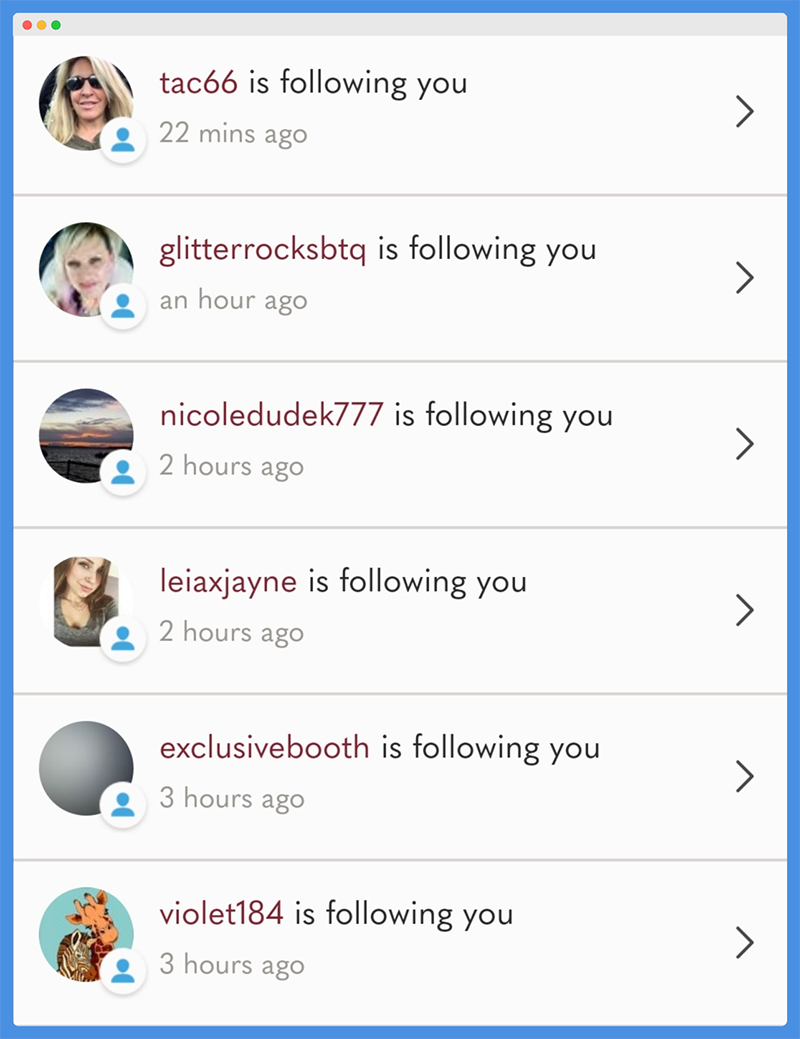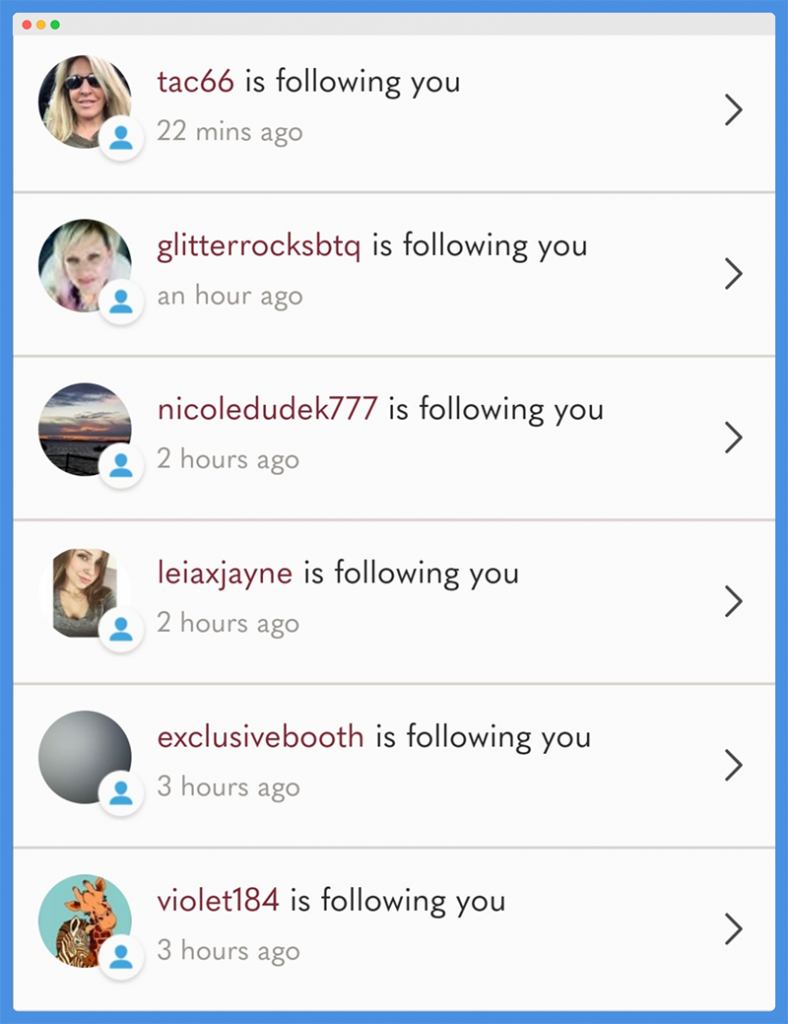 Poshmark has an Ambassador program that you can unlock if you make enough sales and share enough content on Poshmark. If you do become a Poshmark Ambassador, you will be eligible to join the affiliate program, your profile will be featured on the Find People page, and you will get other cool perks.
Here are the exact requirements for becoming a Posh Ambassador: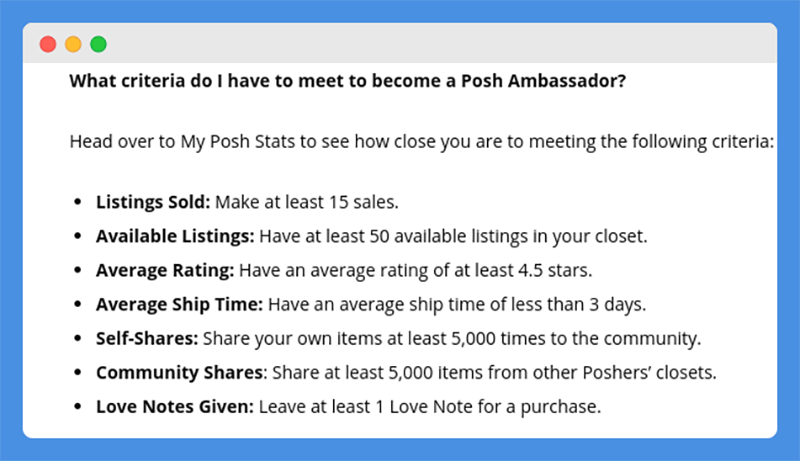 Depop vs Poshmark: Listing Fees
How much will it cost you to sell on either Depop or Poshmark?
Depop
It is free to list items on Depop. However, when you make a sale, you will have to pay a commission to Depop.
Depop will automatically deduct 10 percent of each sale. This is a flat rate that goes towards the maintenance of Depop (and the profit of its owners).
Poshmark
Poshmark has a two-tiered fee system, depending on how much the cost of the item is.
For items that are being sold for less than $15, Poshmark will take a flat commission of $2.95. Of course, that is a lot higher than the 10 percent Depop takes, regardless of whether you are selling something for $4 or $14.
However, for items above $15, Poshmark takes a commission of 20 percent. This means that you will only be able to keep 80 percent of the sale, so plan your listing prices accordingly.
In this regard, Depop definitely wins. Whether you are selling small items or trinkets that cost a few dollars or more expensive items like boots and winter coats, you will get more out of the sale if you sell on Depop than if you sell on Poshmark.
Depop vs Poshmark: Getting Paid 
How do you get paid? How long will it take for you to get your money, and what methods are available for retrieving your earnings?
Depop
As mentioned, you must connect your PayPal account to list an item on Depop. This is so that when the buyer makes a payment (either with their own PayPal account or with a credit/debit card or Apple Pay), the money will go straight to your own PayPal account.
However, it is important to note that this will be subject to standard PayPal fees. This is 2.9 percent of the sale + a flat $0.30 fee (in the UK it is £0.30).
You can either get a PayPal debit card so you can withdraw the money right away or make purchases online or in stores or withdraw the money to your bank account. Transferring money from PayPal to your bank account can take several days, but if you link a debit card, it is instant with a one percent fee.
Poshmark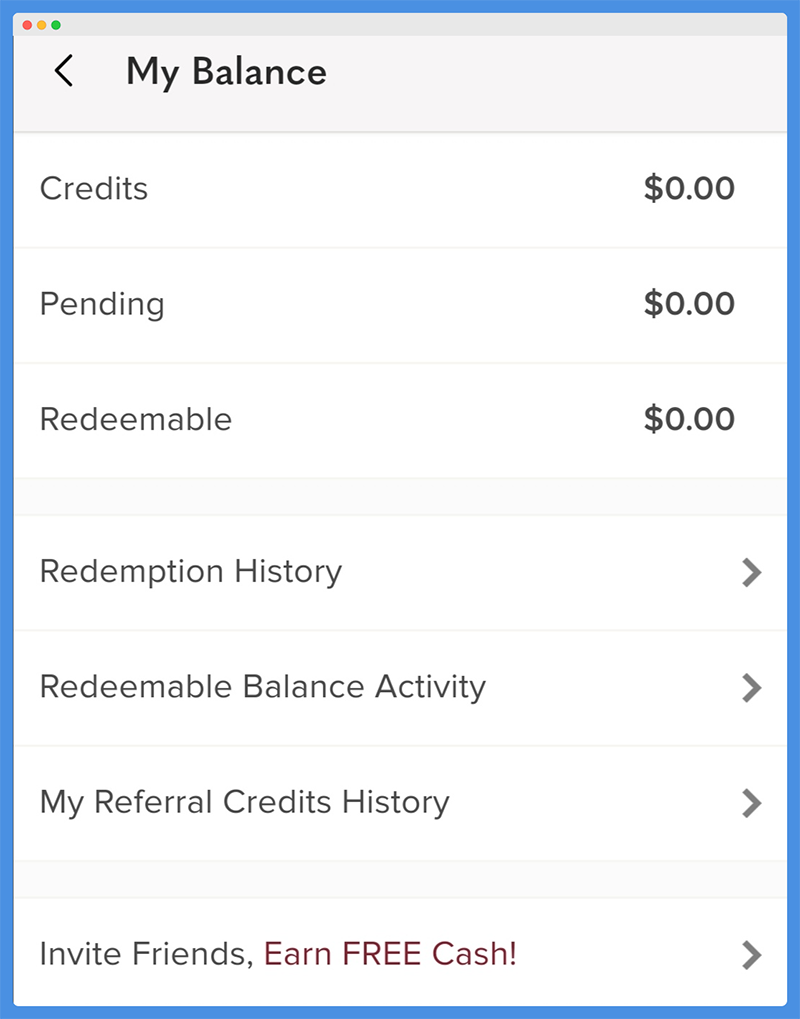 After you make a sale, it will take three days until the funds are released to your account. However, once you have money in your account, you can request to be paid whenever you want.
There are two ways you can get paid. One way is via direct deposit.
If you request a direct deposit, it will take two to three business days until you get your money. In other words, from when you get paid until you get your money, it can take six days or more.
You can also request a paper check. However, it can take up to two weeks for the check to arrive.
All in all, Depop wins some points here, as you will get access to your money in PayPal right away. It is important to note that for new sellers, sellers who have not made a sale in a long time, and sellers with suspicious selling activity, PayPal sometimes holds funds for up to 21 days.
However, you can get access to your funds quicker, even if PayPal holds them, by shipping the item and adding tracking information.
Poshmark vs Depop: Seller Protection
What happens if a buyer changes their mind, wants their money back, or wants to return the item even though you did everything right? What kind of protection are you offered?
Depop
Whether you are selling via PayPal or accepting payments with Depop Payments (credit card or Apple Pay), Depop will protect you as long as you follow the rules, sell the item as described, ship to the right address and within a reasonable time frame, maintain proof of shipping and tracking, and sell on the app (as opposed to in person).
This way, if the buyer claims that the item was not as described or that it was not delivered, you will have proof that it is not the case and you will be able to keep your money. If a buyer needs to refund an item, you will only be covered if you issue the refund only after you have received the item.
Poshmark

Poshmark also protects its sellers. You can learn more here.
You will get paid even if the item got lost or damaged during shipping or the buyer did not accept it within 72 hours after it was delivered.
Depop vs Poshmark: Affiliate Program
What if you want to make money by promoting clothing online but don't have any clothes of your own to sell? Does Poshmark or Depop have an affiliate program you can join?
Depop
Unfortunately, it appears that Depop does not have an affiliate program at this time. This may change.
Poshmark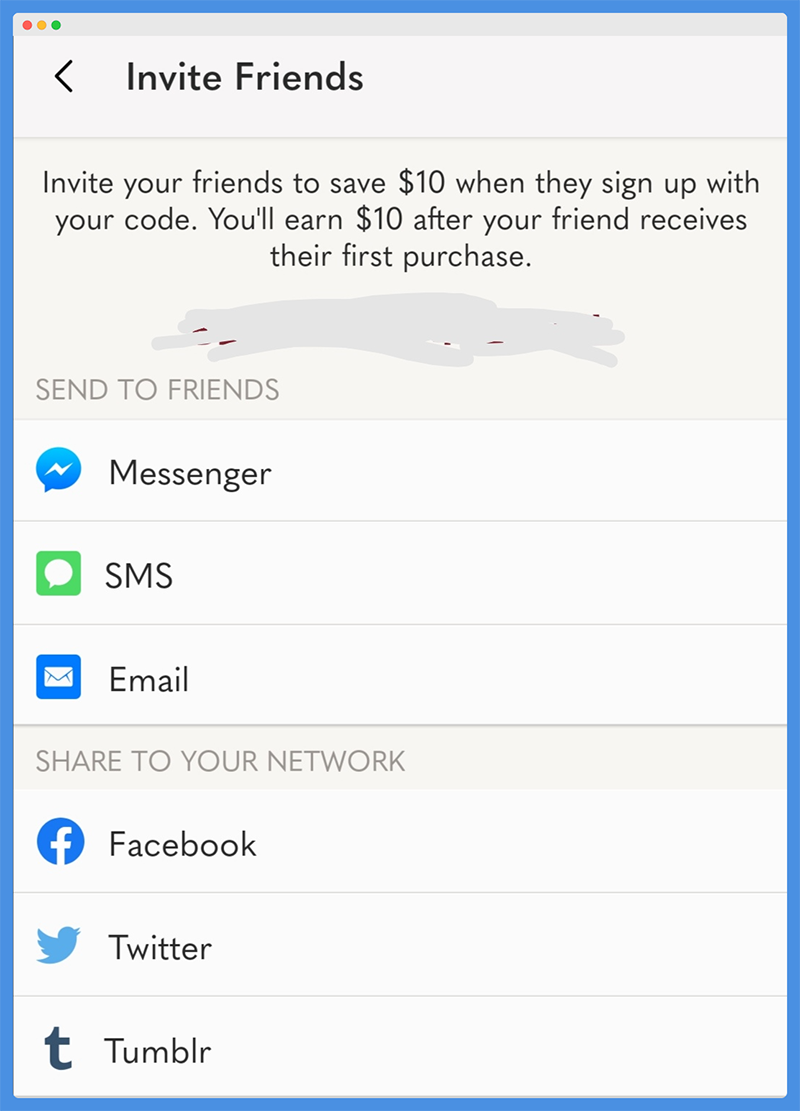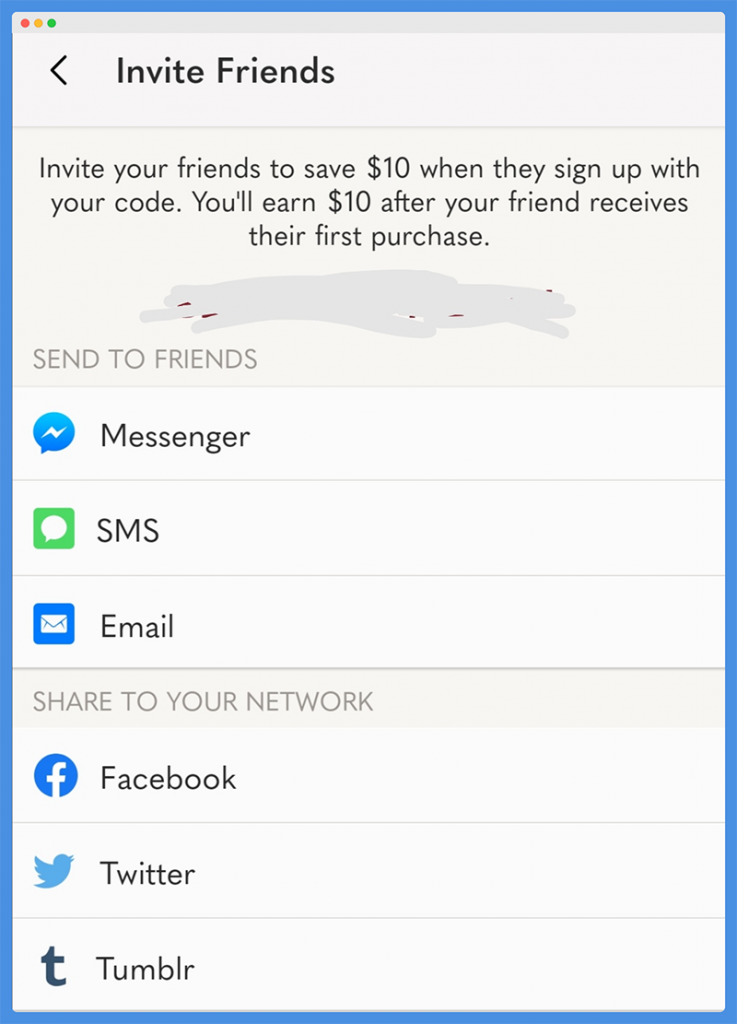 Poshmark does have an affiliate program, but you must have at least 5,000 followers on Instagram, Twitter, or Facebook to join. Alternatively, you can join if you have unlocked Ambassador status.
You will get paid for promoting one of Poshmark's campaigns. Every two weeks, you will be eligible to promote another campaign; you will be notified via email so you can get your affiliate link and share it to your social media profiles.
Also, all users can join the Invite a Friend program to earn $10 for every friend that joins and makes a purchase.
Poshmark vs Depop: Customer Support
How do these two platforms fare in terms of customer support?
Depop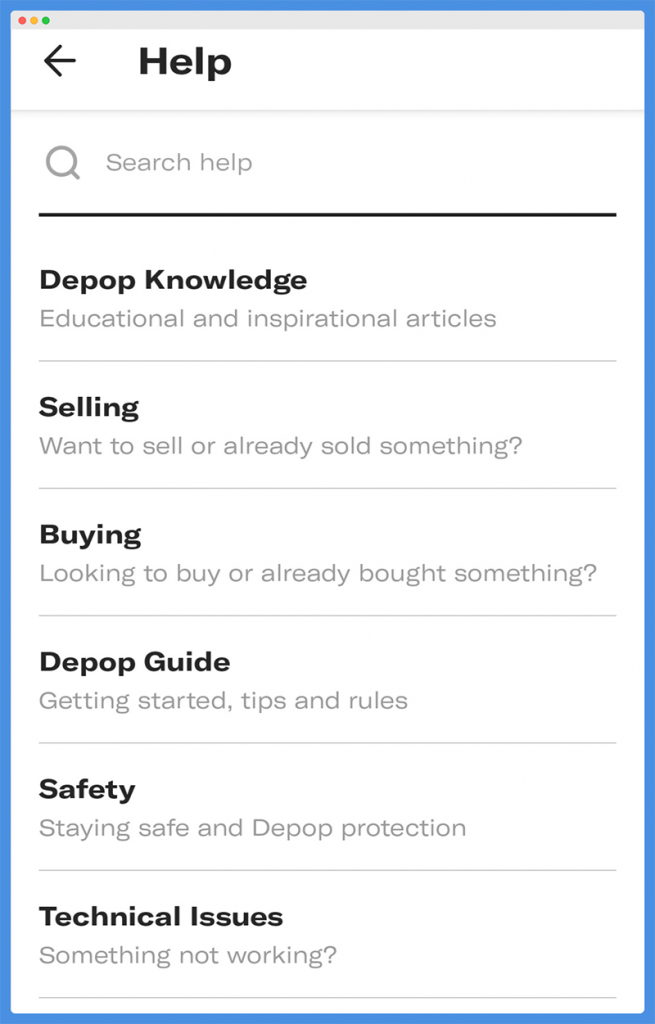 Depop has a help page with answers to basic questions. If you have a technical problem, you can send a report via the app.
Poshmark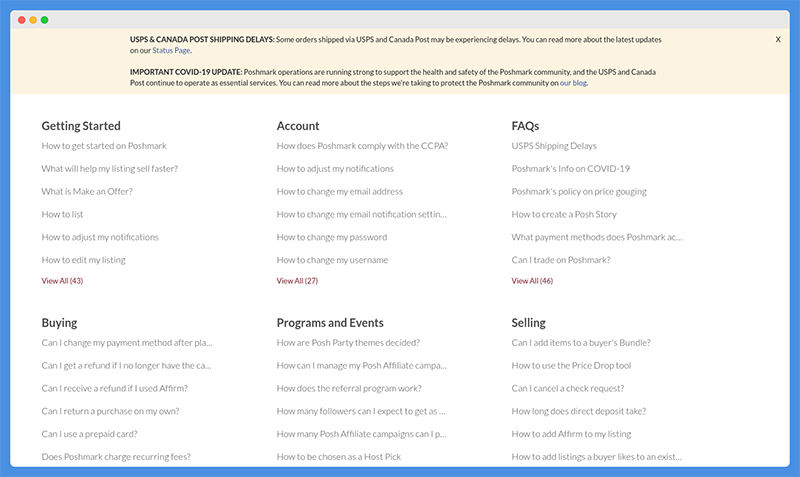 Poshmark's help center is more comprehensive than Depop's, as it has more questions and help articles. In addition, it is easy to get help by filling out a support request form on the website.
Similarities And Differences
Conclusion: Which Is Better? Depop Or Poshmark?
There is no reason you can't sell on both platforms. However, if you had to choose one, I would recommend Depop.
Although Poshmark definitely has a number of advantages over Depop, such as allowing buyers to pay in installments, Depop simply charges lower fees. That means that you will be able to make more money selling on Depop than Poshmark.
Of course, if you are not having success on Depop, you can always set up an account on Poshmark as well.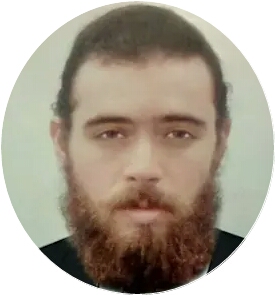 Author: Benjamin Levin
Benjamin Levin is a digital marketing professional with 4+ years of experience with inbound and outbound marketing. He helps small businesses reach their content creation, social media marketing, email marketing, and paid advertising goals. His hobbies include reading and traveling.