When it comes to selling products online, one of the best platforms to get started on is Amazon.
For online sellers who haven't yet discovered or set up their stores on the platform, they're missing out on lots of potentially large sales every day.
For the past few years, Amazon has been at the top of the online shopping industry thanks to its large customer base.
While it isn't a perfect platform, its over 250 million customers are enough to draw many sellers to it.
This is a stark comparison to other platforms like eBay, which enjoyed immense popularity in its time.
However, online selling on Amazon isn't just about setting up shop and uploading images of your cool products and expecting overnight success.
There's a lot to learn, including strategies shared by those who have gone before you, and you can find these and more in the Proven Amazon Course by Jim Cockrum.
In this review, we'll look at the origins of the course, its founder, and how it works to enable Amazon sellers to create and sustain successful online businesses.
Related: Best Amazon FBA Training Courses
Who Is Jim Cockrum?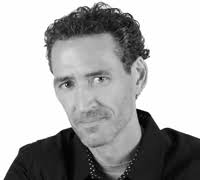 Jim Cockrum is a successful online entrepreneur, considered by many as an expert in Amazon selling, having made millions through online sales.
Cockrum is the founder and developer of the Proven Amazon Course (PAC), which teaches beginners how to sell any and everything on Amazon.
He created and wrote the course to inspire and help many online resellers, who he saw start and fail.
In the PAC course, Cockrum shares the most powerful strategies in his view that'll help create a successful Amazon business for online store owners.
Cockrum and his team have been at it since the late 90s, helping entrepreneurs like him thrive by combining cutting-edge creative online strategies with age-old, classic business principles and truths.
Today, the team boasts thousands of documented success stories from across the globe, with businesses and entrepreneurs who have made great strides, and this is just but a start.
Ranked among the world's most trusted Internet Marketers, Cockrum, who is also an author of the bestselling book Silent Sales Machine, believes the online space is where the world's most compelling business opportunities reside.
He focuses his business models and study on the Internet, which he believes is the most effective relationship-building and effective communication tool mankind has ever had.
What's more, Cockrum practices what he preaches. He doesn't just teach the strategies – he lives by them!
He's also been selling actively on Amazon and eBay and runs two membership sites with thousands of paid members, a publishing and consulting company, and several other related income streams.
Together with his partners Brett Bartlett and Nathan Bailey, Jim runs an empire worth a combined $25 million in annual sales.
A large part of his former students' network has joined him as partners and coaches, though they also run their own successful online businesses and help others do so too.
He also manages an active 30,000-member community on Facebook, where he freely assists online sellers, entrepreneurs, and authors with their business queries.
Besides that, Cockrum hosts the Silent Sales Machine Radio, a podcast that he started in 2016 and runs to date.
What Is The Proven Amazon Course?
With such a powerful online business background, rich knowledge, and experience, Cockrum created The Proven Amazon Course that covers every aspect of selling on Amazon.
The comprehensive training course teaches you how to sell anything on Amazon, and covers everything from the technical aspects of how the platform works, to product sourcing, where to sell, shipping, payments, and more.
Students of the course also learn how to advertise, market their products, and eventually drive traffic to their Amazon stores, plus how to automate the entire process.
The tuition fee, which we'll look into later as we discuss the pricing details of the course, includes several value-adds such as access to the exclusive Facebook members page, a list of reliable wholesalers, and free membership to Cockrum's MySilentTeam.
The PAC course is touted as the most creative, comprehensive, and up-to-date Amazon selling course in the world, with support from the largest team of successful moderators.
Also Read: Best Amazon Seller Training Courses


Cockrum views the information in this course as relevant and applicable to potential Amazon sellers and students from any part of the world. This is important because:
Amazon isn't available worldwide. It maintains separate retail sites for different major markets like the U.S., UK, Canada, Australia, France, and many others. However, entrepreneurs can learn how to sell on the platform whether or not they live in such countries
The rules and regulations on importing, exporting and selling goods online vary with different countries, and this issue is addressed in the PAC course too
The Amazon-specific course may not be best for those who want to sell on other platforms like eBay or Etsy, but you can still apply its concepts, strategies, and information to other types of selling.
That said, the PAC is entirely accessible online once you pay for the course.
It's easy to understand and follow, whether or not you're new to the Amazon platform, as it'll teach you even the basics.
A Breakdown Of The Proven Amazon Course
If you're new to the Amazon selling process, the PAC course is comprehensive enough as it covers every minute detail you need to eventually ace the process.
Here's a breakdown of the course structure:
Start Here (overview)
Next Steps
Private Label
Multiple Sourcing Strategies
Proven Performance Inventory
Proven Audience Formula
Merch by Amazon
International Amazon Selling
Building Your Team
Taxes, Accounting, & Legal
Live Events Recordings
1. Start Here
If you're new to Amazon selling, this is the point where you'll start and get an overview of the process.
This section gives you the flow of the program and explains why Fulfilment by Amazon (FBA) is a great way of creating an automated online business that frees you from the packaging, labeling, shipping, and return-handling processes. Amazon does that for you.
It'll also give you access to the PAC Facebook members group, which has many entrepreneurs ready to support and encourage you and others.
These people work from other locations worldwide, without worrying about competition or other issues.
2. Next Steps
Once you have a background of the FBA process, the Next Steps section teaches you how to list, prepare and ship your inventory to the Amazon warehouse, through video tutorials.
You won't need to keep any inventory in your own space.
Cockrum will also help you decide what to sell if you're not sure about that, through an audio file that you'll listen to and learn more.
3. Private Label
This section walks you through the process of selling products using your brand name and gives you access to the Proven Growth Workshop, Proven Private Label 2.0 course, and other training videos to help you understand private labeling.
Another section dubbed Multiple Sourcing Strategies shows you how to choose items from different sources.
There are also videos on retail and online arbitrage that teach you how to use apps to visit physical stores, pick items on sale, and make a profit from them by selling at a higher price on Amazon.
Also Read: Amazon Boot Camp Review

Also included is a book sourcing section where you can access the Proven Book Sourcing course and learn how to buy books cheaply and sell at higher prices to make a larger profit margin.
The Wholesale Sourcing section teaches you to get products at wholesale straight from manufacturers and sell them for higher prices to make big profits.
It'll also show you different strategies of sourcing items, from estate sales to garage sells, from sellers who want to get rid of their own items, so you can get them cheaply.
4. Proven Performance Inventory
Here, you'll learn how to use Amazon's paid ads platform and find items people search for that aren't yet sold on the platform.
It also tells you what to look for and sell them to those who are searching for such items.
This way you eliminate guesswork, get to winning products faster as the ads bring customers to you while helping you avoid duds.
5. Proven Audience Formula
This section teaches you how to use Facebook videos to launch products that potential customers are attracted to.
Here, you'll create simple videos right from your mobile phone and test them on Facebook.
If you get likes and shares on your content, then you are sure of selling products around the video's theme.
This also helps eliminate the guesswork from product sourcing as people vote for you using Facebook likes and shares.
6. Merch by Amazon


You've probably seen this a lot with famous YouTubers like MKBHD or iJustine, who sell their favorite items on Amazon through Merch by Amazon.
In the Proven Merch Course, you'll learn how to sell items on the platform through watching six video modules that teach you everything you need to know about trademarks, Amazon Prime, and your merchandise dashboard.
7. International Amazon Selling
If you're not a U.S. resident and want to start selling online, you can learn about it by following the teachings in this section.
If you're a U.S. resident and want to sell outside your borders to international markets, you can still watch the videos in this section and learn more.
Check Out: Matt Clark Amazing Selling Machine Review
8. Building your team


The PAC course is unique as it teaches you not just how to sell on Amazon, but also how to create a team based on your vision.
This section helps you build a team so you can be freer to focus on areas that will help you grow your business even more.
9. Taxes, Accounting, and Legal
This all-important section teaches you how to organize your taxes and books of account, covering all the bases so you can succeed in the long term.
10. Live Events Recordings

Together with the other courses in this program, you'll have access to live recording events at no extra cost. The CES conferences are highly valued, and people pay thousands of dollars to attend, but you get free access and can watch anytime, without leaving your location.
Pricing
When you purchase the PAC course, you can access it immediately.
You complete payments and get a step-by-step guide on how to upload items on Amazon and optimize it to reach more people.
You'll also learn how to make your items look and sound attractive, find profitable niches, find product sources that sell a lot on Amazon, pricing products, and also automation of the whole process.
The package also comes with information on private labeling, wholesale, online and retail arbitrage, and at the end, you'll know how to package and ship items for customers to receive their orders intact.
PAC's 14 categories come with a product sourcing masterclass, 14 videos, PDF documents, the Proven Private label course, and webinar modules.
You also get access to the Facebook community and forum, plus much more.
The course is priced at $499 and has three payment options:
Also Read: Colossal Statistics On Amazon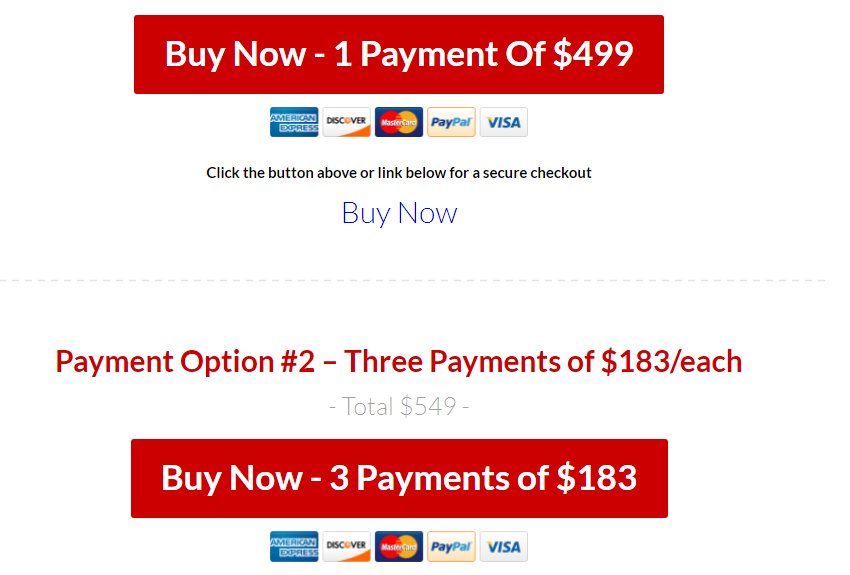 Here's a breakdown of the $499 and what you expect:
1. Start Here
Watch Jim's Welcome To PAC Video
FBA Overview Video
Seller Central Tour
Understanding the Amazon Customer (PDF)
Open Your Amazon Account
FBA Quick Start Guide PDF
Join our Facebook Group
Pin In The Map Program
2. Multiple Sourcing Strategies:
Numerous Strategies To Source Profitable Products
3. Retail/Online Arbitrage Sourcing
PAC Monthly Webinar – Advanced Online & Retail Arbitrage
Basic Retail Arbitrage
Proven Online Sourcing Strategies
Finding potential products and bundles to sell on Amazon
Amazon BOLO Guide
Advanced Retail Arbitrage
Proven Q4 Plan (archived content)
Product Sourcing Master Class
Source, Expand, Automate
eBay To Amazon Arbitrage Guide
Proven Q4 Plan
4. Book Sourcing
ProvenBookSourcing.com
Sourcers' Apprentice book
Tips 4 Cleaning Used Books
Craigslist Book Ad
5. Wholesale Sourcing
Proven Wholesale Sourcing 2.0
Wholesale Sourcing Video Series
Wholesale Sourcing Conference
Real Wholesale Sources
Learn To Import From China and Many Other Countries
Trade Show No Show eBook (pdf)
6. Other Sourcing Strategies
Promotional Company Sourcing
Buy Local Sell To The World
Sourcing At Garage Sales Webinar
Sourcing on a Budget
Sourcing Shoppers Checklist
Toys, Games, & Cleaning Products
Health & Beauty Products for Great Profits
Sourcing at Auctions
Gift Card Sourcing
Coupon Engineering
7. Private Label:
How To Discover, Source, and Launch Your Own Private Label Products
Proven Private Label 2.0 (10 Videos + 6 Module Mentor Program)
Proven Growth Workshop (1)
Marriage of PPI and PPL 2.0 Webinar
Proven Private Label Training Webinar
Coffee Master Class
8. Proven Performance Inventory:
Amazon Keyword Research Strategies
PPI Workshop (PGW)
Proven Growth Workshop (1)
Proven Performance Inventory
9. Promotional Company Sourcing:
Launch Exclusive Private Label Products and Bundles on Amazon in 4 Weeks
What are Promotional Companies?
Expected Benefits and Costs
Navigating Promotional Websites – Self Service
Navigating Promotional Websites – Limited
How to Search for Promotional Companies
How to Communicate with Promotional Companies
Winning Promotional Formula
Detailed Roadmap for WPF
6 Ways to Generate Ideas
Employing a Brand
Material Mindset Examples
Examples, Examples, Examples
Discount Code
Proven Amazon Course discount codes are usually available over the holiday seasons at Cyber Monday, Black Friday, Christmas, or New Year.
Also Read: Best Amazon Listing Software For Sellers
Proven Amazon Course: Pros & Cons
Pros
Universally applicable
Keeps up to date with the latest changes on Amazon, information, the market, and technology
Free information can be accessed by former students too
Affordable course on Amazon selling with value-adds
Offers tips from experts who have done Amazon selling before
Built by Amazon FBA professionals and experts
Covers multiple strategies
Active forum and Facebook membership group
Comprehensive training
Potential to private label your products and build a successful brand
Covers multiple strategies in-depth
Jim Cockrum himself is involved in the Facebook group and forums
Training delivered across multiple formats: PDFs, audio, webinars, videos
New courses and training included for free
Support staff are available
Improvements on the course for beginners
30-day no-questions-asked guarantee
Content ideal for newbies and intermediate
Cons
Site layout is slightly cluttered
Information overload risks can be overwhelming and confusing
Some former students complain about customer support after purchase
It isn't an advanced course, mainly for beginners in Amazon selling; content may be redundant for some sellers
Isn't fail-proof as it doesn't guarantee you'll make good money
Doesn't include coaching
Is The Proven Amazon Course Worth It?
The PAC course is a great place to start if you're a newbie or intermediate online seller seeking more strategies or newer tactics to improve or grow.
It offers comprehensive training that puts you on the right track to selling and being profitable on Amazon.
While the course won't teach advanced Amazon selling techniques, you still get more bang for your buck.
In fact, they've brought the Amazon Selling 101 course, which offers a lot more for those with tight budgets who still want to know how to get started.
Their Proven Amazon PPC course is another new offering that focuses on pay-per-click ads for the Amazon platform, and how you can use these to validate and boost the sales for your private label products.
Another new offering is their Proven Q4 Plan that opened for registration in September 2019, which focuses on helping you concentrate on how to make more money in the last quarter of the year – October, November, and December – when more sellers make a killing during the holiday season than the rest of the year.
If you've checked out other reviews of the PAC course, you may have seen that their training modules may not be as advanced or updated as they should.
Well, this could depend on who is taking the course, as they've been updating the training materials since 2017 and towards the end of 2018, with more extensive updates.
The training is also in line with how the Amazon FBA process works, plus the buying strategies, and there are no upsells to it like other programs would have, which just bother you during the signup process.
It's not the case with the PAC course, so you won't find those annoying nudges to keep buying more pieces of training.
However, once you're a member, there's more stuff you can buy if you want to deep-dive into specific areas, or fast-track the process and attend live training sessions, but you have more than you need to keep you going.
Also Read: The Selling Family Coupon Code
Wrap Up
It's always a great feeling to wake up and check out your passive income coming through, without much effort or having to pay anything to get it.
With the PAC course, you get quality content that's updated, and a lively yet helpful backing from the forums and Facebook community to walk with you along the journey so you're never alone.
The training gives you all the strategies you need to kickstart your Amazon selling business, with material that you may or may not find covered as comprehensively as Cockrum does it in this course.
You also get three payment options so you're not fixed or bound to paying a one-time bundled fee like other programs would do.
You can pay in three instalments, and also use PayPal or credit/debit cards, whichever works for you, and receive more value-adds than you would ever imagine.
There are many other courses available right now, but nothing compares to what you get with the PAC course, especially as a newbie or an intermediate seller.
The strategies are fully battle-tested and their track record of success is second-to-none.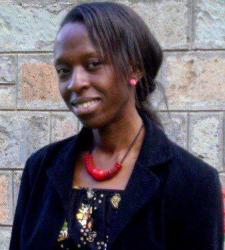 Author: Elsie Biage
Elsie started off as a freelance business and tech journalist. Having written for publications like Lifewire, and WindowsReport, she has garnered immense exposure over the years. She is a certified social media expert with deep interest in internet marketing, ecommerce and information technology.