In July 1994, Jeff Bezos founded Amazon in his garage after quitting his job.
In the first month of Amazon's launch, the platform recorded $80,000 in sales, most of which was generated from books sold to people from more than 50 states in the US and people from over 45 countries.
Amazon is a household name when it comes to online retailing, and it has grown in the past 25 years to cover every type of product and customer you can think of.
Starting from groceries to large machines, Amazon has become the first choice for all customers looking to buy just about anything.
Amazon recorded a whooping sum of $232.9 billion in revenue last year.
This figure represents a 30.9 percent growth in revenue generated in previous to last year, which stands at $177.9 billion (Amazon) making it the most extensive online retail platform in the world.
Its mission is to help every customer discover anything they want to buy online: "Our vision is to be Earth's most customer-centric company; to build a place where people can come – to find & discover anything – they might want to buy online."
We can't speak about Amazon enough. Take a look at these Amazon statistics to know more.
Also Read: Best Amazon Product Finder & Research Tools
Amazon Statistics Everyone Wants To Know
Amazon Seller Statistics For Aspiring Sellers & Businesses
These Amazon seller statistics are glaring. Read on.
There are more than 2.5 million sellers currently selling on Amazon's Marketplace (Marketplacepulse).
Of this figure, more than 25,000 sellers recorded sales of more than $1 million, and 200,000 sellers recorded an average of $100,000 in sales.
More than a million sellers joined Amazon this year, and the figure is still growing.
You can be a part of the picture with a high success rate because there are great resources on Amazon's Marketplace to help you get the most out of your online store.
Worth Exploring: Best Amazon Listing Software For Sellers
Amazon Product Statistics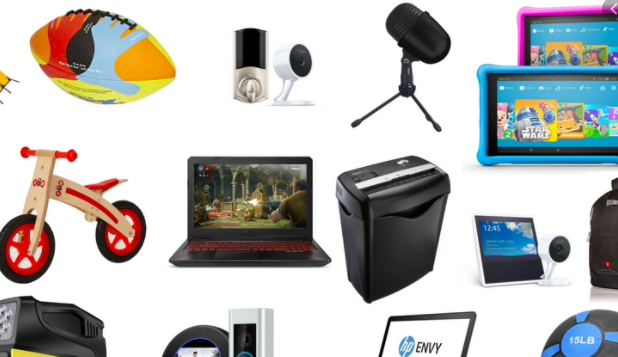 Here are Amazon product statistics.
1. Nine out of ten people check the price of a product on Amazon for comparison.
This is because of Amazon's competitive pricing, fast shipping and delivery, and customer experience. (BigCommerce).
2. 79 percent of US shoppers check for product reviews on Amazon, 32 percent check on Google's search engine, and about 11 percent check for product reviews on other online retail platforms.
3. Last year, Amazon recorded more product searches than Google. By the end of the year, Amazon had a record 54 percent product search compared with Google (Jumpshot).
Interesting Read: Ways To Find Amazon Product Niches With Low Competition
4. More than 350 million products are sold on Amazon (nChannel).
This figure is in line with Amazon's vision of becoming a place for buying anything.
Amazon has more than 12 million catalogs of products ranging from books, wine, media, cloud services, etc.
Amazon's Marketplace sellers make up the remaining 350 million products sold on Amazon.
5. Amazon sells more than 1.1 million home improvement products.
Studies made by Jumpshot shows that Amazon has taken over the home improvement product with an 80 percent market share in the industry.
This figure shows that more people are increasingly searching for home improvement products online.
6. Amazon has an estimated 103 million Prime subscribers. (Oberlo).
This figure is an increase from 95 million subscribers the previous year.
7. Prime is a paid subscription service launched in 2005. The subscription service entitles members to two-day free-shipping, free music, and video streaming services.
Amazon Sales Statistics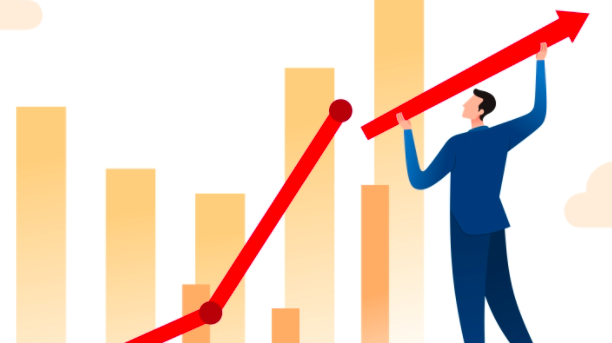 Take a look at Amazon sales statistics.
1. A Statista survey shows that 20 percent of US Amazon Prime members spend more than $1000 yearly shopping on Amazon when compared with non-Prime members.
2. Amazon's prime members spend twice as much as Amazon's non-Prime customers (Statistica).
A Prime member spends an average of $1,400 shopping on Amazon.
This value is twice the amount spent shopping on Amazon by non-Prime members.
3. Amazon Prime day sales stood at $2.4 billion with a total of 187 million visits last year.
An increase of more than $900 million from $1.5 billion sales (MuchNeeded).
4. Amazon's Prime day sales record twice the number of sales made on Black Friday and Cyber Monday combined (CNN Business).
This year's Prime Day sale is the biggest Amazon has ever recorded with a 68 percent increase.
More than 175 million products were sold during last year's Amazon Prime day sale, including 100,000 laptops, 200,000 TVs, numerous pots, and DNA testing kits.
Explore: Best Amazon FBA Seller Training Courses
Amazon Marketplace Statistics
1. The best-selling products on Amazon are electronics, clothes, shoes, jewelry, and kitchen products. (Feedvisor)
44 percent of Amazon shoppers in the US purchased electronics from the Amazon store
Clothes, shoes, and jewelry stand at 43 percent
While 39 percent of shoppers in the US purchase kitchen products
2. Amazon has more educated and wealthier shoppers than any other online retail store (GroBidz).
A survey of 3,000 shoppers reveals that more than 50 percent of shoppers on Amazon have a net income above $50,000 and more than 50 percent have a college degree.
3. Amazon sells more than 4,000 products per minute (Amazon).
This figure is possible because of numerous small and medium-sized businesses (SMBs) working with Amazon all over the world.
Most items sold on Amazon are purchased on the SMBs platform.
4. Sellers enjoy Amazon's expertise in handling shipping and shipping-related issues.
Amazon has efficient, cost-effective shipping that sellers can count on to get goods delivered to their customers.
This efficiency in handling shipping has saved sellers from spending time and resources getting products delivered to their customers worldwide (Big Commerce).
Also Read: Best Amazon FBA Calculators Review
5. Amazon has a record of 206 million visits monthly (Statista).
More than 200 million people all over the world visit Amazon's online retail store.
This figure is twice what eBay gets monthly, and four times the number of visitors recorded on 'Best Buy' per month.
6. Shoppers spend more time on Amazon than on any other online retail store (TechJury)
7. Amazon marketplace is currently in 14 countries including the US, Canada, France, Italy, Spain, UK, Germany, India, Japan, Australia, China, Brazil, Mexico, Turkey, UAE, and Singapore.
Goods from any of these marketplaces are shipped to over a hundred countries (Techjury).
8. If you're an online store owner on Amazon's Marketplace, you can benefit from the high influx of traffic generated by Amazon to drive your sales.
Amazon Revenue Statistics
1. Revenue generated by Amazon last year is more than the revenue generated by oil-rich Algeria, Iraq, or Qatar (World Population Review).
Amazon generates more than $410 million in revenue daily and over $4,722 per second.
2. You can tap into Amazon's revenue generation as an entrepreneur by owning an online store in Amazon's Marketplace.
3. Amazon lost $5.7 million when its servers were down for 49 minutes (HostSorter).
4. Amazon's founder is the richest man with a net value of $131 billion (Forbes).
Jeff owns a 16 percent stake in Amazon worth $125 billion, and he's still Amazon's CEO.
Useful Post: Best Amazon Tools For FBA Sellers
5. 4 out of 10 teenagers in the US say Amazon is their favorite online retail store (Piper).
6. Fulfillment by Amazon (FBA) increases sellers' sales by 30-50 percent (Big Commerce).
Amazon prides itself on its ability to deliver customers' orders quickly and efficiently.
Amazon works hard to ensure that shoppers get their goods delivered in no time.
This policy has gone a long way in impacting the interaction between shoppers and sellers on Amazon's Marketplace platform.
7. 8 out of 10 shoppers take advantage of Amazon's free shipping (MarketingProfs).
Amazon's free shipping for Prime members is one of the top reasons why Amazon experiences more sales on its platform.
8. 23 percent of buyers, not knowing what to buy, visit Amazon for ideas (Episerver).
As an online store owner, you can record a big chunk of sales from a large number of shoppers flocking to Amazon in droves.
Also Read: Rebatekey Review
More Jaw-dropping Amazon Statistics
1. Amazon's partnership with SMB has generated more than 1.6 million jobs across the world.
Amazon hosts several programs like the Amazon Academy event, the Bost Conference, and other similar programs yearly to educate entrepreneurs in the SMBs.
2. More than 26 million people subscribe to Amazon Prime Video (Statistica).
Amazon Prime Video is Amazon's video streaming service.
Amazon Prime Video serves its subscribers with quality content, and they also host some of the most popular third-party shows, while spending money to produce their shows in different languages.
3. Amazon is ranked as one of the most valuable companies in the world (CNBC).
Amazon shares this status with Apple, Google, Facebook, and a few others with its recent increase in its market cap to $900 billion.
Recently, Amazon overtook Microsoft as the most valuable company in the world, making it one of the biggest in the US' eCommerce industry.
4. Amazon patented 1-click technology (HostSorter). 1-click technology is significantly driving mobile shopping as more people now shop on Amazon from their mobile devices.
5. Amazon employs more than 500,000 people and over 100,000 robots (Revuefy).
Worth Reading: Best Amazon Feedback & Review Management Software
The large labor force ensures that shoppers and sellers alike get the most out of Amazon.
6. Amazon spent more than $3.4 billion on advertising to create TV ads, email campaigns, and other types of adverts and promos (MediaKix).
The advert is one of the key ways Amazon drives its sales in the ever-increasing competitive market.
7. Amazon has more subsidiaries than most companies (HostSorter). Amazon's subsidiaries include AWS, Whole Food Market, Twitch, Audible, IMDB, and Zappos.
8. Amazon generated $42.75 billion from third-party sellers. (Statistica).
Third-party reseller is Amazon's affiliate program that allows eCommerce entrepreneurs to generate income from their website.
It is a win-win situation for both third-party sellers and Amazon as more revenue is generated for both Amazon and the third-party seller.
Also, Amazon's FBA plays an essential role in handling the packaging and shipping of products for third-party sellers.
9. Millennials shop more on Amazon than Baby Boomers (RepriserExpress).
Millennials have the highest patronage on Amazon's online retail stores.
10. Amazon has sold 50 million Echo devices. About 1 million of the Echo devices were sold with a smart speaker. (LSA Insider).
Amazon controls the US smart speaker market, and it is projected that sales of smart speakers will hit 100 million in the coming years.
11. Amazon's Web Services generated $25.66 billion, representing about an $8 billion increase in revenue generated in previous to last year.
Presently, AWS has over a million subscribers spread in almost every country of the world (Visual Capitalist).
Also Read: Best Amazon Keyword Tracking Tools
Final Words
As a seller on Amazon's platform, you can boost your sales by:
● Offering something unique and also working on innovative ways of improving existing products by focusing on your key strengths.
● Creating brand awareness for your brand using other platforms available.
● Marketing and promoting your brand on available platforms, including social media platforms.
● Investing in seller tools and software to boost sales.
Amazon dominates more market share than any other online retail store in the world with more than 353 million products in its catalog, valued at $993 billion.
This makes Amazon the premier online marketplace platform for most eCommerce entrepreneurs and the store of first choice for online shoppers all over the world.


Author: Sam Zaman
Sam loves to write on technology & related stuff. Ecommerce, mobile and internet marketing equally drive her interest. Likes gardening and experimenting with new recipes. An avid reader and absolutely mad @bout donuts :)