Did you know that dropshipping is the fulfillment model of almost one-third of all online stores?
Dropshipping is popular because you can earn money from online sales without having to purchase, store, or handle the products yourself.

Here's how dropshipping works:

A customer makes a purchase in your store
You forward that purchase to your supplier
The supplier fulfills the order and ships it to your customer
You collect the money
Of course, you will be adding a margin to the price for your profit.

Fortunately, getting started with dropshipping has been made much easier with platforms such as Shopmaster and Oberlo.
These platforms are dropshipping directories, which you can use to find merchants to work with and products to sell on your store.

In this article, we will be comparing Oberlo vs Shopmaster so you can make an informed decision about which one is better.
Let's talk about each aspect one by one.

Product/Supplier Selection

We begin with suppliers each directory works with.

Shopmaster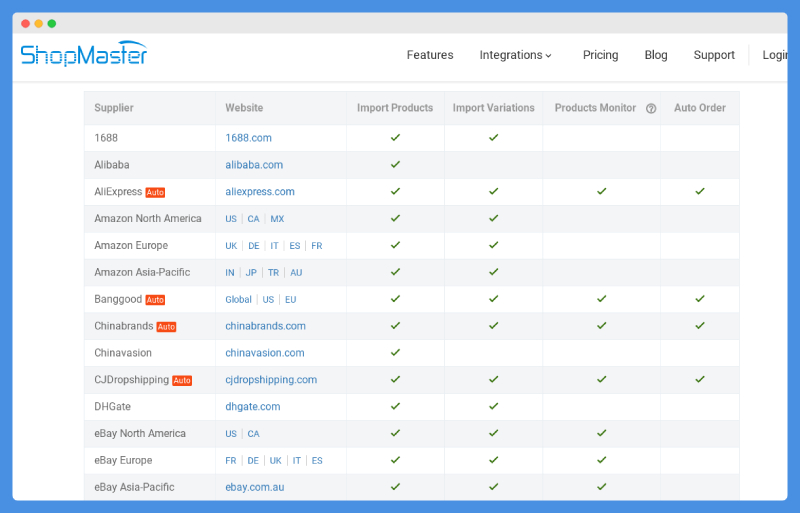 Shopmaster features over 30 different suppliers in their directory. These suppliers include, but are not limited to:

Alibaba
AliExpress
1688
Amazon
eBay
Walmart
GearBest
CJDropshipping
Tmart
As you can see, Shopmaster uses large platforms such as Amazon as their product sources. You can use any products from any of those platforms and add them to your site.

Oberlo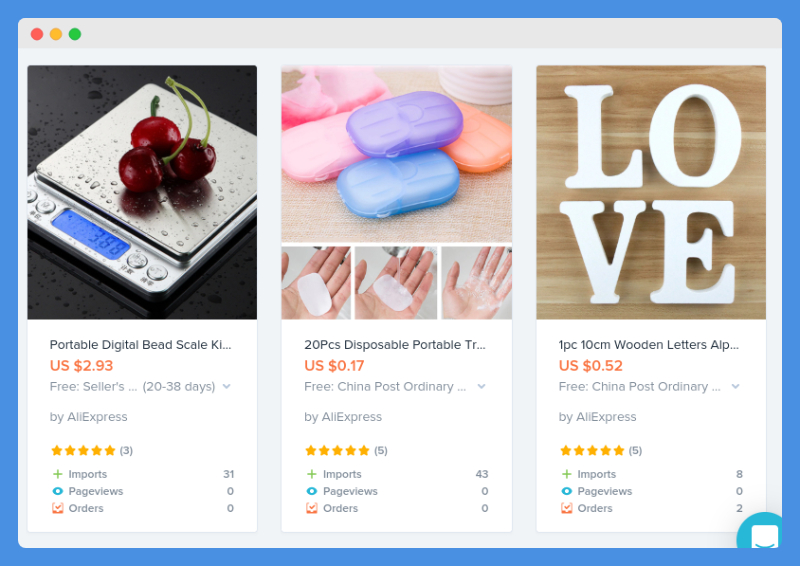 Oberlo doesn't seem to have a list of the suppliers they work with. However, using the Oberlo search function, I was only able to find products from AliExpress.

Who wins here: Shopmaster comes out as the winner. While Oberlo only gives you access to AliExpress products, Shopmaster includes products from many other platforms as well.

Also Read: Oberlo Review

Finding Profitable Products

How can you sift through thousands of products and find the ones that would be more profitable for you? Both Shopmaster and Oberlo have advanced search functions you can use to narrow your search.

Shopmaster

Shopmaster lets you use different criteria to filter through products. For example, you can search for new arrivals, products with free shipping, and different brands.

You can sort products by where they ship from, price, and more. You can also view different product categories.

Oberlo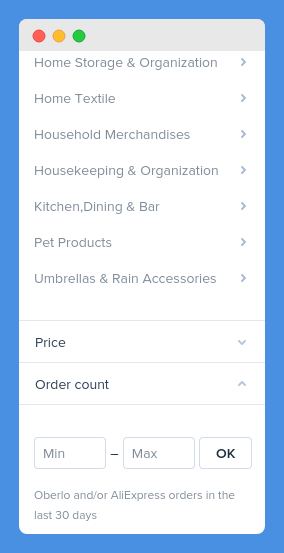 Oberlo allows you to sort and filter based on category, price, order count, seller rating, and more. If you are not in the United States, you can search for products that can be sent to your country.

Who wins here: Both Shopmaster and Oberlo are pretty similar in this regard. Both let you use filters to search through thousands of products and find the best ones for you.

Integrations – Connecting Your Store

So, how do you connect your store to either platform so you can start selling? And which other integrations are available?

Shopmaster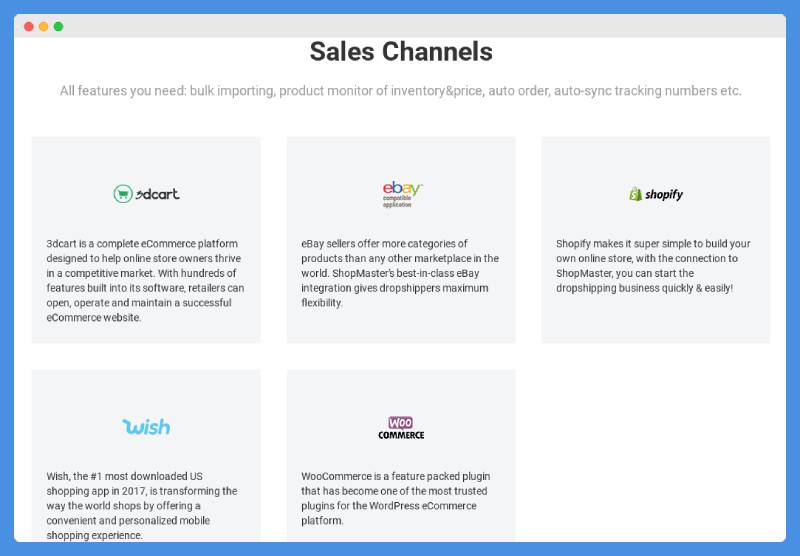 We've already mentioned that Shopmaster integrates with quite a few eCommerce platforms, allowing you to import products, often at a discount.

They also integrate with five different eCommerce software and online platforms for selling purposes, including:

eBay
Wish
3DCart
WooCommerce
Shopify
This allows you to sell Shopmaster products whether you have your own store or want to benefit from the increased visibility of an online marketplace such as eBay.

You can connect all five of those platforms if you wish to sell on multiple stores.

However, this doesn't mean you can't sell on any other platform. These five platforms have built-in integrations and advanced APIs so you can automate your sales.

However, you can always manually fulfill an order in your Shopmaster dashboard if you are selling on any other platform. It just means there will be more work for you.

Shopmaster also integrates with four different "service partners," including:

Trackdog
Nichescraper
CrazyLister
3DSellers
These service partners help you find profitable products to sell, track your orders, and get in-depth insights.

Oberlo

Oberlo only works with Shopify. There is an app on the Shopify app store that you can use to integrate your Shopify store with Oberlo.

Once you've set Oberlo up with Shopify, you can use your Shopify store to display products on other platforms, including Facebook and Messenger.
There's a lot of Oberlo ebay confusion over the internet. I often see people inquiring about Oberlo for ebay. Let's find out what Oberlo has to say on this. Read this Oberlo article to know more.

Who wins here: Shopmaster wins again, as Oberlo limits you to Shopify while Shopmaster gives you more options.

You Might Want To Read: Best Dropshipping Software For eBay

Importing Products

Once you've connected your store, it's time to start importing products. The following are the import features and options available on both platforms.

Shopmaster
Importing products from Shopmaster to your store can be done with one click. The good part is that you can select multiple products at once to be uploaded to your store – you can import up to 100 products at a time.

Once you have imported a product, you can customize it further so that your listing is not an exact copy of the listing on the supplier site. That would not be great for SEO, as it would be duplicate content.

You can change the title, description, images, and more.

Of course, when you import a product you should be changing the price so that you earn a profit. However, this doesn't have to be done manually – Shopmaster lets you set dynamic pricing rules so that margins are automatically added to products you import.

For example, you can add a 20 percent margin for each product.

There are also advanced import features, such as importing products when they are restocked, Amazon Gift or Amazon Prime product importing, and more.

Variation mapping is a new feature that allows you to connect multiple sources to one listing. This way, you can merge multiple product variations or products into a single listing.

You can also change suppliers for the same listing whenever you want to if you are not satisfied with the delivery times or service.

You can automatically mark shipping options as "Other" – this way, customers won't know that you are using the dropshipping model. If you leave it as "AliExpress Standard Shipping," for example, they will know from where you are getting your products.

When using Shopify, you can automatically assign products to Shopify collections to increase sales.

For eBay, you will be able to use premade templates and eBay business policies. You can also generate size charts and schedule eBay listings to be published at specific times.

Oberlo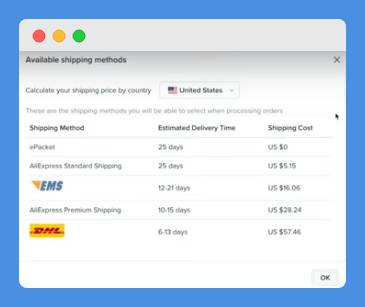 Importing products from Oberlo is pretty easy as well, but there's a bit more involved.

The first step is adding products from the search dashboard to your import list, which can be accessed from the right-hand menu in your Oberlo user interface.

In the import list, you can select the entire product or only certain product variations. You will also be able to add a description in the description editing box.

There will be a number of images you can select as well, pre-loaded from AliExpress.

Once you have selected all that you want, you can click on the import button to import the information to your store.

You can also edit the details after you have imported the product, but that will have to be done in your Shopify admin panel.

Variant mapping is available as well – you can combine different product variants from multiple suppliers to create one listing. On the flip side, you can split multiple product variants from one seller into a few different listings.

You can also override the product to change your supplier.
Your Oberlo product import limit depends on the plan you have subscribed for.
Who wins here: Again, Shopmaster is better than oberlo, as the import process is a bit simpler. You can also import from multiple platforms, not just AliExpress, and import to multiple stores and platforms.

Interesting Read: Best Shopify Dropshipping Apps

Editing And Managing Your Store

Once you've imported your products, you will need to continue editing and managing your store. Here's how this is done.

Shopmaster

Shopmaster lets you add edit listings, delete them, or publish new ones at any time. You can bulk edit up to 300 listings at a time!

That is useful in case you want to raise or add a brand name to titles or descriptions, for example.

There is a built-in image editor tool you can use to resize images, remove watermarks, and more. You will get 10GB of free image hosting with your Shopmaster plan.

Shopmaster even lets you add team members to your store. This way, you can outsource your store management to your team.

You can set specific access permissions for each team member and check the logs to see their activity history.

Oberlo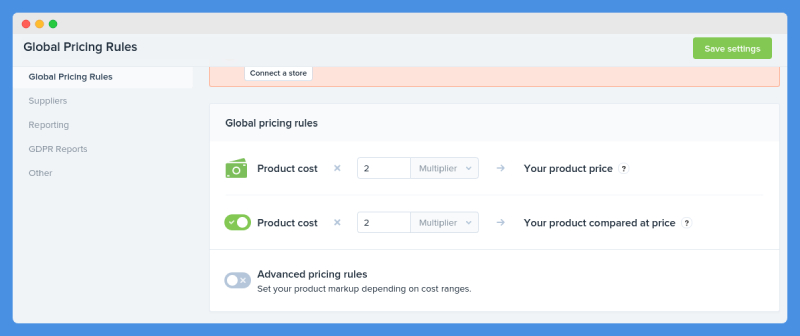 A lot of your store management can be accomplished from your Shopify dashboard. Some things, like your Oberlo settings, can be managed in your Oberlo dashboard.

For example, you can set pricing rules in your dashboard. Besides simple pricing rules, such as base product cost + $5, you can set up advanced rules that change the automatic price margin based on the initial product price.

For example, you can set it up so that products that cost up to $10 have a margin of 1.5X while products that cost more than $50 only have a margin of 1.2X.

You can add a cent value so that your final price looks like $XX.99, for example. Shipping settings, Reporting settings, and GDPR report downloads can also be managed from your Oberlo dashboard.

Who wins here: Shopmaster seems to give you more flexibility and options in terms of things you can get done with their dashboard.

Automatic Syncing And Order Fulfillment

What happens if a product goes out of stock? If your supplier can't fulfill your orders anymore, you don't want to be displaying it on your store.

Shopmaster

Shopmaster syncs your products automatically. If the supplier's selling price changes, for example, the price on your own store will change as well, based on the pricing rules you set up.

The product monitoring tool keeps track of any updates on your supplier's side, including inventory availability, and updates your store accordingly. Keep in mind that this tool is not available with all of Shopmaster's 30+ suppliers.

Let's move on to order fulfillment. With Shopmaster, you can fulfill orders from your supplier with just a few clicks by automatically filling out address information.

You can save time with bulk order fulfillment – you can fulfill up to 300 orders at once. Once an order is fulfilled, you can track shipments automatically and upload tracking codes to your Shopmaster account; you can also send customized tracking URLs to customers via email.

When fulfilling orders, you can manually edit the quantity. If a customer added a purchase note, you can automatically forward it to suppliers.

Shipping address spelling mistakes can be auto-corrected, and you can also hide your customers' phone numbers from the suppliers you work with to protect their information.

Different default shipping methods can be chosen for different suppliers.

Oberlo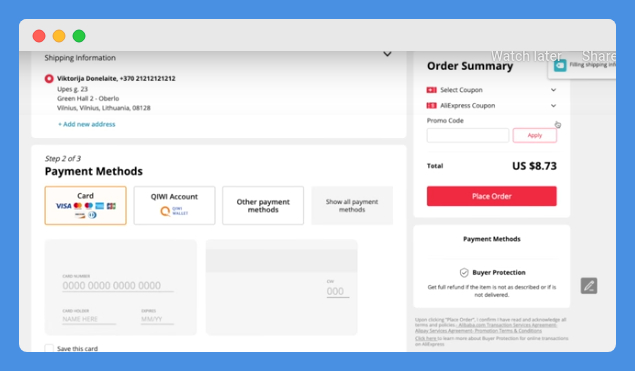 Oberlo only works with Shopify and AliExpress, as previously mentioned. The customer's information and address will automatically be added to the AliExpress checkout page so you can place the order for them.

You will need to have the Oberlo extension installed (more on that later) and be logged into your AliExpress account, with your cart empty.

You can process more than one order at once by selecting the "Place X AliExpress Orders" option. Oberlo will automatically fill out your cart with the necessary information.

Who wins here: Both are pretty equal here, as the order fulfillment process is pretty similar.

Worth Reading: Best Shopify Dropshipping Courses & Training

Chrome Extension

Both Shopmaster and AliExpress have a Chrome extension.

Shopmaster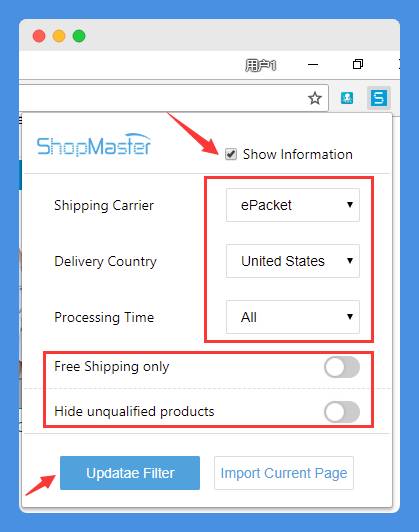 Shopmaster's Chrome extension lets you import products while you are browsing AliExpress. You can import one product or an entire page; you can also deselect certain products, such as if they don't have the ePacket shipping option.

It also lets you automatically fulfill orders by prefilling checkout carts on sites such as Amazon.

Oberlo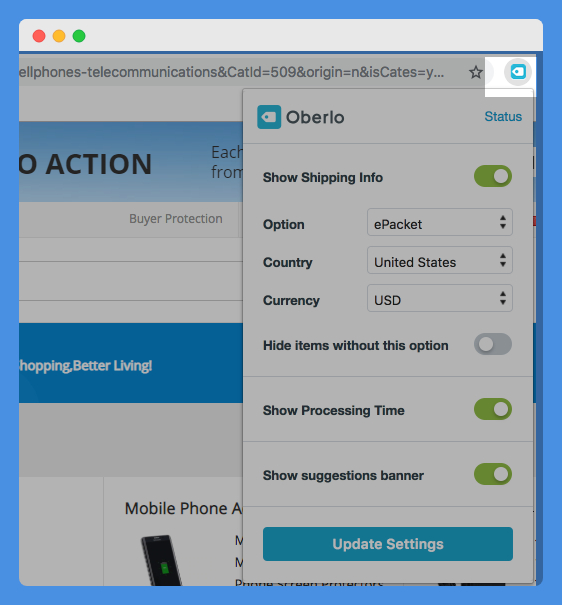 Oberlo's Chrome extension is very similar to Shopmaster. It lets you do three things:

Import products while browsing AliExpress
Show additional shipping information when browsing AliExpress
Fulfill orders from customers while on AliExpress
To learn more about the Chrome extension and how to install it, click here.

Who wins here: Both are pretty much the same in terms of the Chrome extension.

Interesting Comparison: Modalyst vs Oberlo

Pricing

How much will you have to pay to set up a dropshipping business with either Shopmaster or Oberlo?

Shopmaster pricing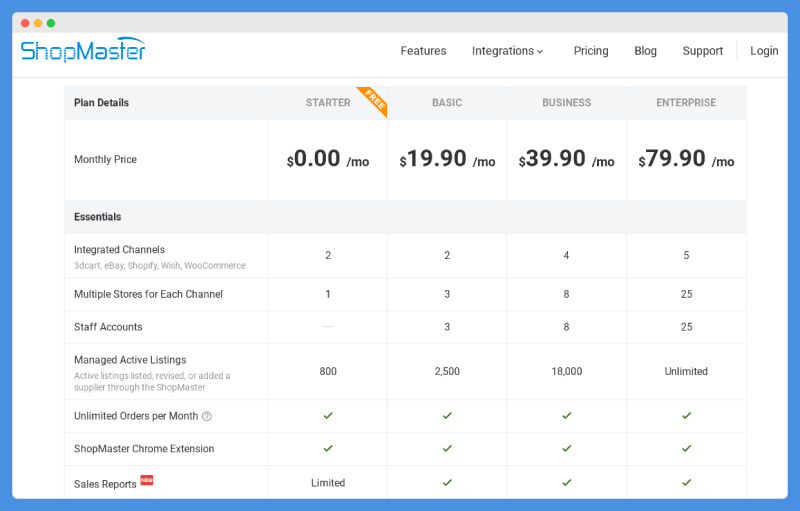 Shopmaster pricing has four plans:

Starter – Free: The free plan lets connect up to two channels (Wish, eBay, Shopify, etc), with one store per channel. You can have unlimited orders but only 800 active listings. There are limited reporting and shipment tracking features, as well as no bulk order fulfillment option.
Basic – $19.90/month: The basic plan lets you connect two channels with three stores per channel. You can create three staff accounts, have 2,500 active listings, and access to all of the features.
Business – $39.90/month: You can connect four channels with eight stores per channel. You can add eight staff accounts and have 18,000 active listings.
Enterprise – $79.90/month: You can connect five channels with 25 stores per channel. You can add 25 staff accounts and have an unlimited number of active listings.
You can always upgrade or downgrade at any time.

Oberlo pricing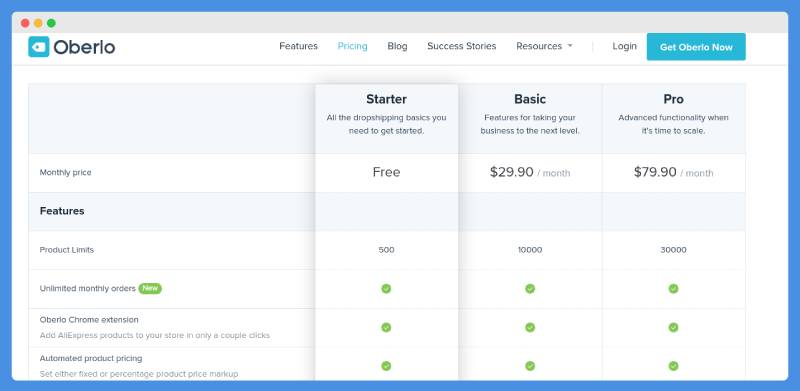 Oberlo pricing has three plans:

Starter – Free: The free plan lets you have 500 products. Features that are missing in the free plan include variant mapping, bulk order fulfillment, real-time tracking, order fulfillment monitoring, and more.
Basic – $29.90/month: You can have up to 10,000 products and get access to all features.
Pro – $79.90/month: You can have up to 30,000 listings and will get access to all features, plus the ability to add staff accounts.
Who wins here: Shopmaster wins for a few reasons. First of all, they have more plan options, giving you more options for your business and budget.

Their plans also give you more for the money (for example, the free plan lets you have 800 products instead of Oberlo's 500, and the $79.90 plan lets you have unlimited listings).

Oberlo vs Shopmaster: Similarities And Differences

Here's an interactive chart quickly showing you the differences and similarities between Shopmaster and Oberlo:

| | | |
| --- | --- | --- |
| | Shopmaster | Oberlo |
| Shopify | ✓ | ✓ |
| WooCommerce | ✓ | ? |
| eBay | ✓ | ? |
| AliExpress | ✓ | ✓ |
| Amazon, Walmart, etc. | ✓ | ? |
| Chrome Extension | ✓ | ✓ |
| Auto Order Fulfillment | ✓ | ✓ |
| Free Plan | ✓ | ✓ |
| Team Members | ✓ | ✓ (Only on the highest plan) |
| Affiliate Program | ✓ | ✓ |
| Bulk Order Import | ✓ | ✓ |
| Automatic Pricing Rules | ✓ | ✓ |
| Sales Reports | ✓ | ✓ |
| Help Center | ✓ | ✓ |
| Phone Support | ? | ? |
| Messenger Support | ✓ | ? |
Also Read: Best Shopify Dropshipping Store Examples

Shopmaster vs Oberlo – Which One Should You Choose? 

So this was our Shopmaster vs Oberlo comparison.
Although Oberlo is pretty popular, this article more or less shows you that Shopmaster comes out above Oberlo in most aspects.

Not only do you have a much wider selection of suppliers to choose from (making it easier to provide competitive prices and unique products), you also can sell on more channels.

All in all, Shopmaster gives you better value for money. It's always free to use, and you don't have to upgrade to a higher plan unless you are already earning sufficient revenue and your budget can afford it.

Using Shopmaster for your dropshipping business is an easy and solid way to earn money online.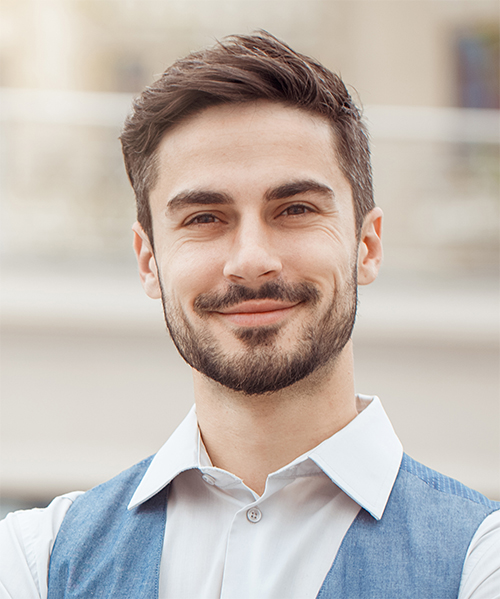 Author: Scott Macarthur
Scott L. Macarthur is a marketing consultant and an online author. He is mostly engaged in providing his expertise to startups and SMBs. He is also an author on TheNextWeb.