Dropshipping commands over $85 billion in online sales, as 33 percent of all online retailers fulfill their sales using this business model.
More so, retailers who sell via dropshipping stand a 50 percent chance of making more profits than those who use on-site inventory.
Meanwhile, the toughest challenge that dropshippers face is finding the right product to sell.
An overwhelming 84 percent of ecommerce retailers said that finding and getting the right product was the toughest part for them.
However, finding products isn't the only reason eBay dropshippers fail.
Why Dropshippers Struggle

The unsavory truth is that nearly 90 percent of dropshippers drop the ball in their first month of business because their businesses didn't make profits.
Some of the common reasons for these failures include:
Niching wrongly
Pricing mistakes
Lousy customer support
Delayed shipments
Inept business management
Tasteless website design
But you're in luck. With the help of good ebay dropshipping tools, you can reduce or eliminate these struggles for good. Dropshipping on ebay isn't that difficult.
Rather, ebay dropshipping can be a goldmine if you know how to leverage ebay dropshipping software.
Let's get started and check out the best dropshipping tools in the market today.
Check Out: Best Dropshipping Companies & Sites
Best Dropshipping Software For Your Business On eBay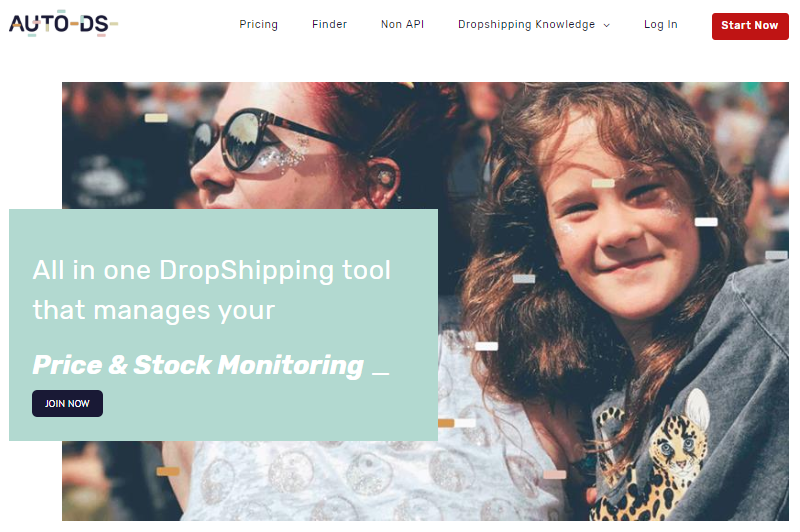 AutoDS is an automated tool that lets you import product listings to eBay and Shopify stores.
Lior Pozin, an experienced dropshipper, designed this tool in 2018 originally for personal use.
Albeit, the platform now boasts more than 20,000 dropshippers subscribed to their newsletters.
The dropship software increases positive feedback by more than 60 percent with three automated personal messages.
Here's how the feedback system works. The customer gets the first message after the automated order registers.
The second message delivers the tracking number, while the third message asks the customer for the positive feedback.

We earn a commission when you click this link and make a purchase.
Features of AutoDS
AutoDS monitors supplier's prices every hour and uses the changes observed to update your product.
When your customers place their orders, the tool automatically orders from your supplier and monitors the process.
It prevents losses and reduces order cancellation
The premium AutoDS Finder can scan over 40,000 eBay dropshippers daily and save their best products on a database.
It uses a state-of-the-art dashboard to show you a clear view of your business.
This includes graphs and filters.
This platform always updates the tracking number as soon as the supplier releases it.
AutoDS allows you to vary your bulk listings regularly.
It helps you reprice products to match their demand levels, and it delists products that haven't sold for a while.
AutoDS pricing
eBay
Just Started Plan – $7.99/month 
New Dropshipper Plan – $16.79/month
Professional Dropshipper Plan – $151.99/month 
Custom Plan – Starts from $23.99 per week for Junior dropshippers
Annual payment plans are slightly cheaper. Trial is paid at the moment. 
Shopify
Free – $0
Starter – $47 per month
Warrior – $97 per month
King – $197 per month
You can try these plans for free. 
Add-ons for Auto-ordering and Product finding can be subscribed to as well. 
Support
AutoDS uses the Messenger chat app for customer support.
What Shines With This Dropship Software
The software follows a process to ensure that your customers give positive feedback about you
Language isn't a barrier because AutoDS is supported in English, Hebrew, Greek, and Spanish
Most users are particularly happy about the time they save by using the platform
You can reach support through the Messenger chat app
Where This Software Needs Improvement
The platform has no phone support
Paid trial
Also Read: AutoDS Review

We earn a commission when you click this link and make a purchase.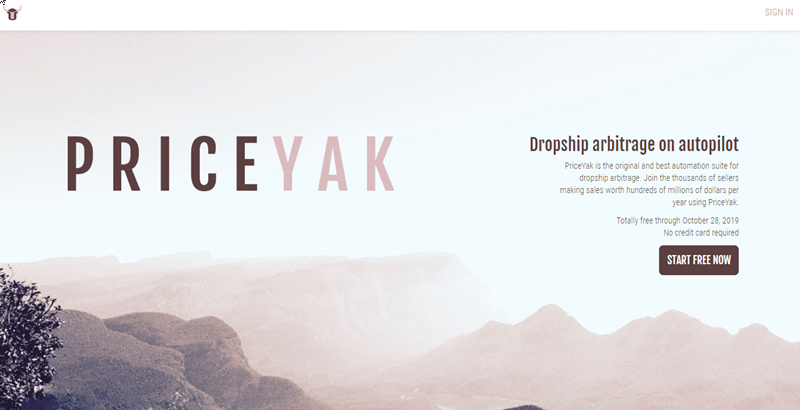 PriceYak is the first dropship automation software and has been around for about 11 years.
It helps you manage an arbitrage system between eBay and suppliers like Amazon, Walmart, Costco, and Aliexpress.
For instance, you find products on Amazon that have a high demand on eBay.
Then, you list it on eBay at a relatively higher price.
This often works out well because most people shop from specific platforms.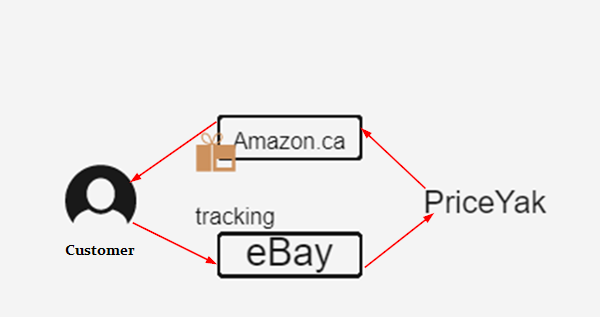 Features of PriceYak
PriceYak allows you to customize your template and other settings with business policy profiles.
You can preview your listings and edit before going live.
The tool has an ID grabber that quickly collects specific variants of product IDs from retailers.
The advanced filtering in this tool automatically finds high-quality accounts and avoids duplicate accounts.
Free listing
The software monitors your stock by increasing or lowering the quantity of your listing based on availability.
PriceYak Pricing
Listing and your first 100 repriced listings are free in PriceYak.
Auto ordering of your first 300 ZMA orders every month also comes free.
However, subsequent repricing and auto ordering attracts payments of $0.10 and $0.40, respectively.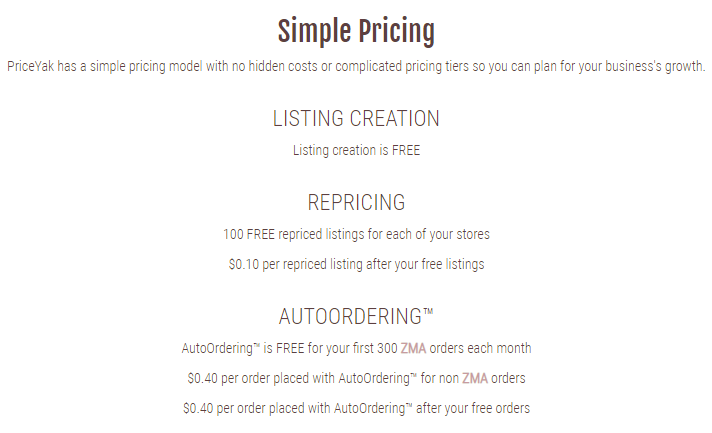 Support
PriceYak responds to questions on the Common Problems and Solutions section.
You can also fill out a request form.
What Shines With This Software
The software allows you to update and repair products automatically, even after listing.
Where This Software Needs Improvement
The platform has no chat or phone support on their website.
Also Read: Best Dropshipping Ebay Courses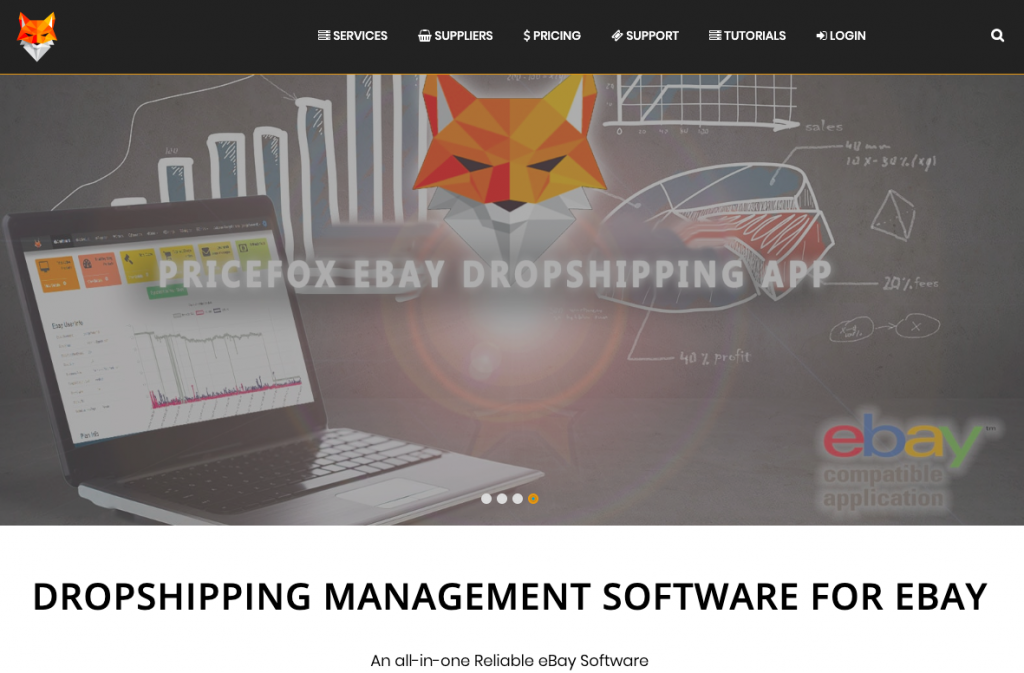 The Pricefox software tool helps you monitor eBay price changes and respond to them without needing to visit eBay.
However, the software has expanded its offering to become an all-in-one platform for eBay dropshippers.
Although Pricefox focuses its attention on pricing, you can now use it for competitor research, listing SEO, duplicate listing checker, and has introduced an API for extracting data.
They also provide access to more than 150 listings, 500 suppliers, bulk updates, and more.
Features of Pricefox
More than 500 suppliers
VA accounts
Competition research tool
Repricer
API
Chrome extension
Pricefox Pricing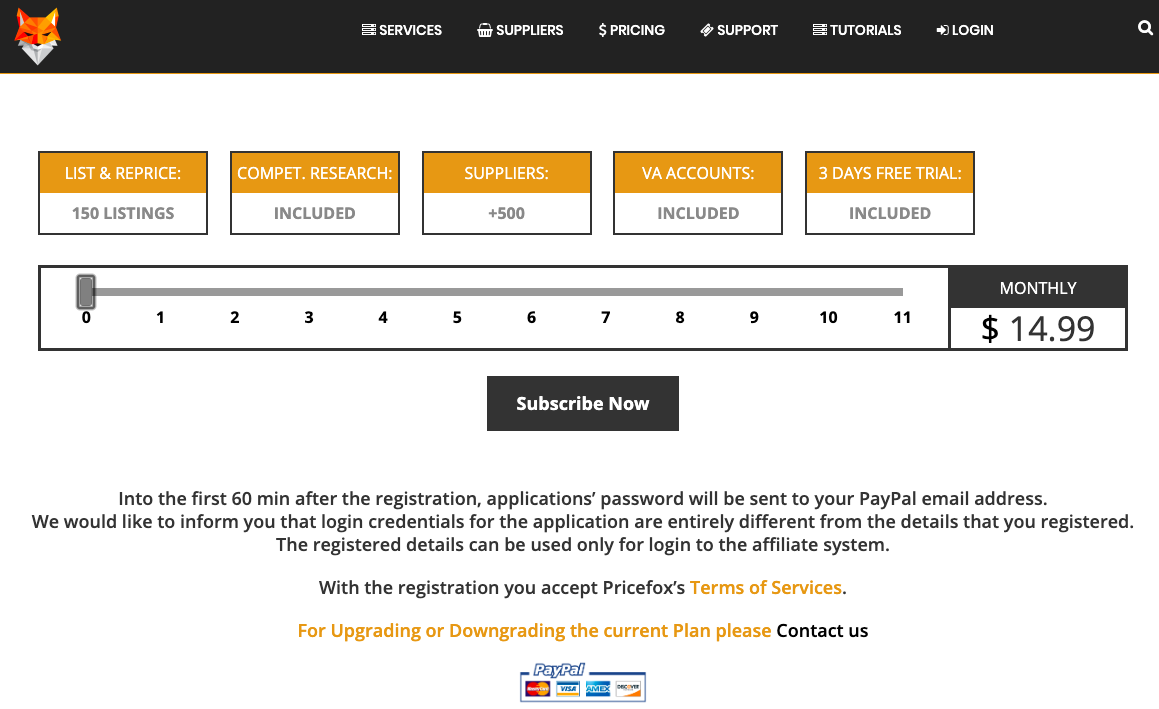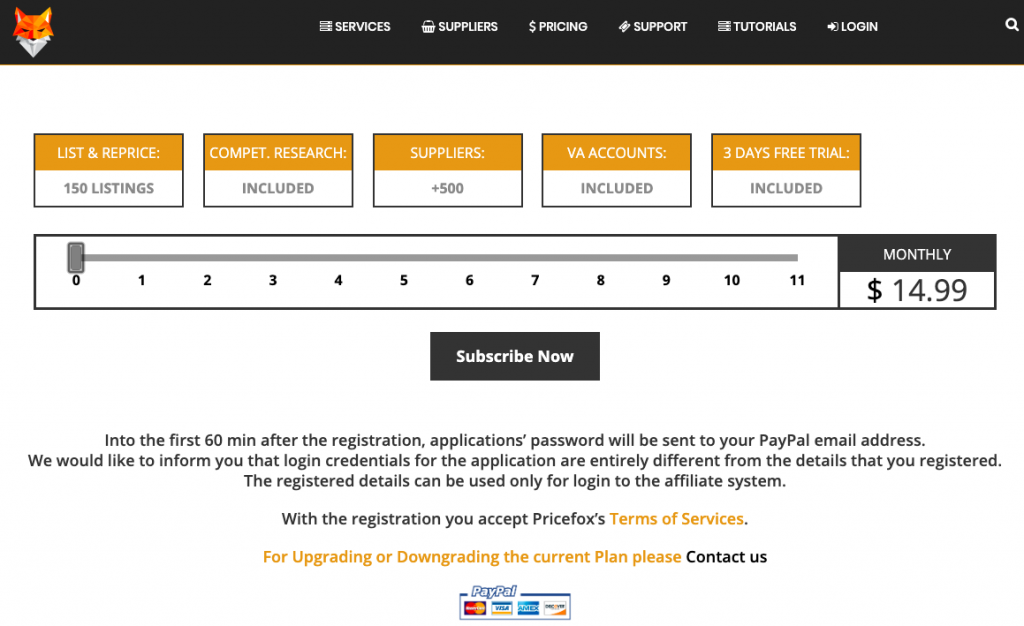 Pricefox offers 12 pricing levels that go from 150 listings for $14.99 to 20,000 listings for $599.99.
Support
Pricefox only provides support through its Facebook page.
What Shines With This Software
Provides free trial
The price is lower than most of the competition
More than ten Amazon product fetching methods
Feature-reach software
Where This Software Needs Improvement
The free trial period lasts only three days
Payment is by PayPal only
Minimal support options: No phone, email, or chat support channels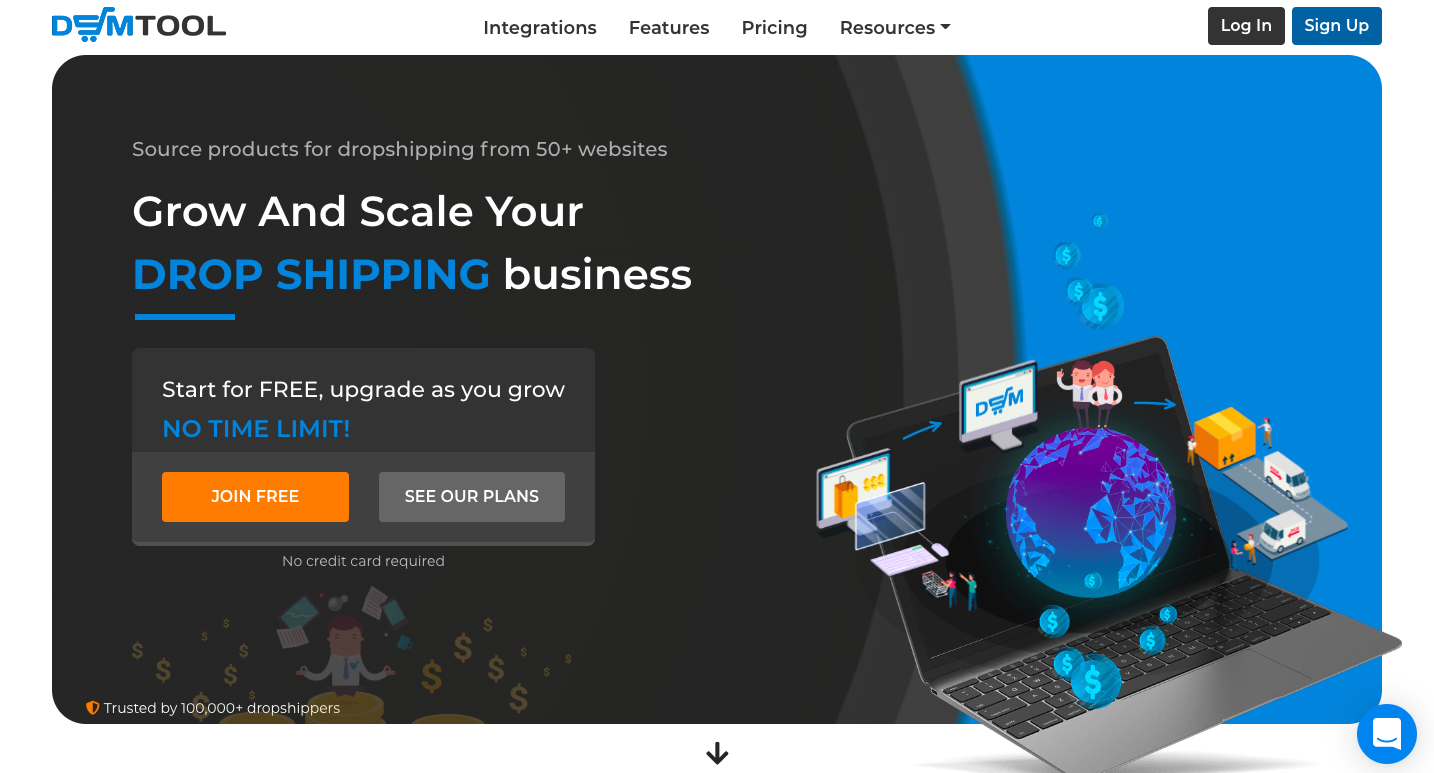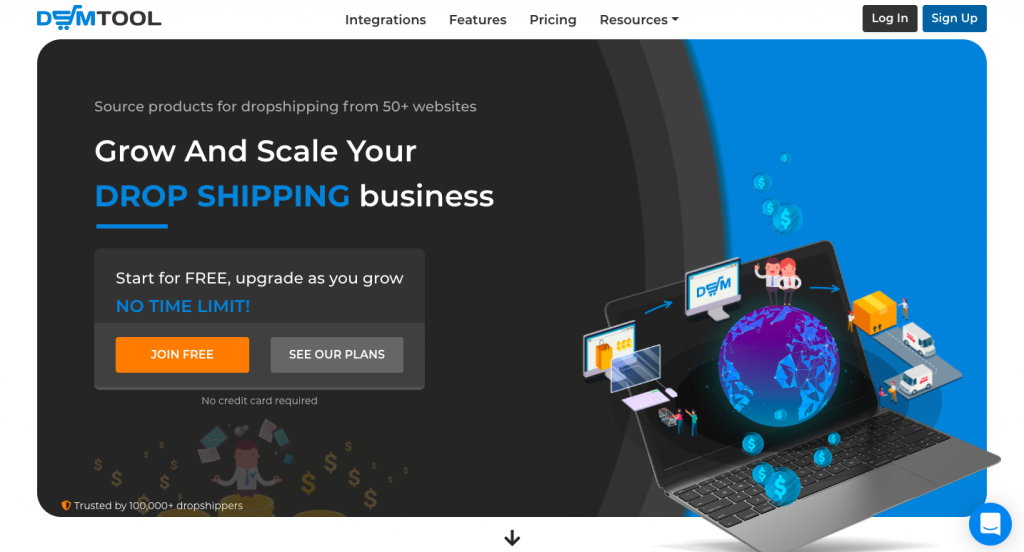 The DSM Tool makes dropshipping on ebay easier. It helps you source the products to sell on eBay, list them, and help you with repricing.
This tool features more than 50 suppliers, so you have no shortage of places to find products. It works for eBay marketplaces in all major markets:
Canada, US, UK, Germany, France, Italy, Australia, and Spain.
DSM Tool also maintains an active Facebook community in multiple languages.
You can find support communities for English, Hebrew, Thai, Arabic, Russian, Greek, and Spanish. So, a global audience can benefit from this platform.
For first-time dropshippers, DSM Tool can provide a ton of value with their dropshipping academy.
The software sports tens of features to help dropshippers build a successful business, and they add new and helpful features regularly.
Features of DSM Tool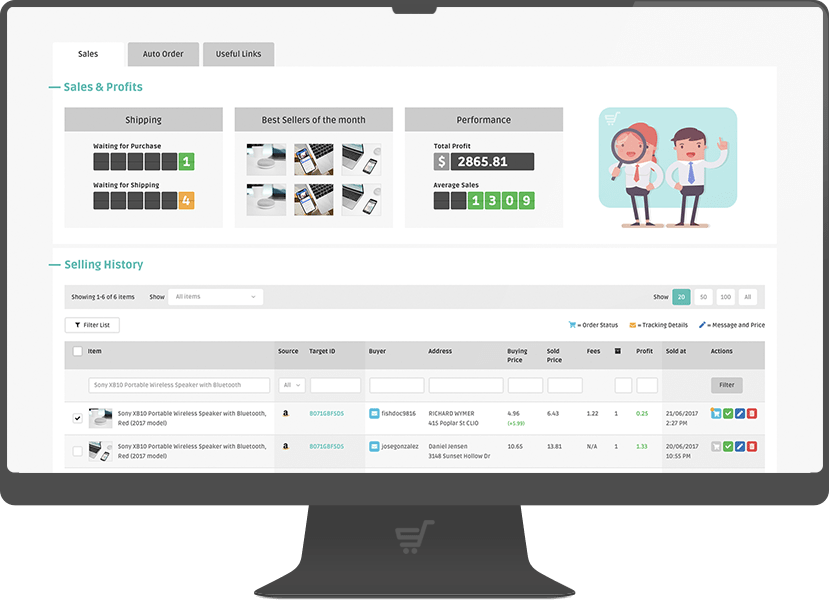 DSM Tool is loaded with helpful features, here are some of them:
Over 50 suppliers for product sourcing
Price change monitoring every hour
Managed activity listing
Stock change monitoring every hour
Single and bulk product lister
Listing scheduler and multi-variation lister
SEO for listing
Duplicate listing management
Auto-restock
VA access
Listing repricer
Tracking converter and UPC management
DSM Tool Pricing
Free – $0.00 for monthly or annual plan
Basic – $24.97 for monthly or $19.97 for an annual plan.
Business – $99.97 for monthly or $79.97 for an annual plan.
Enterprise – $499.97 for monthly or $399.97 for an annual plan.
Support
This software provides support through its knowledge base, Facebook communities, and live chat.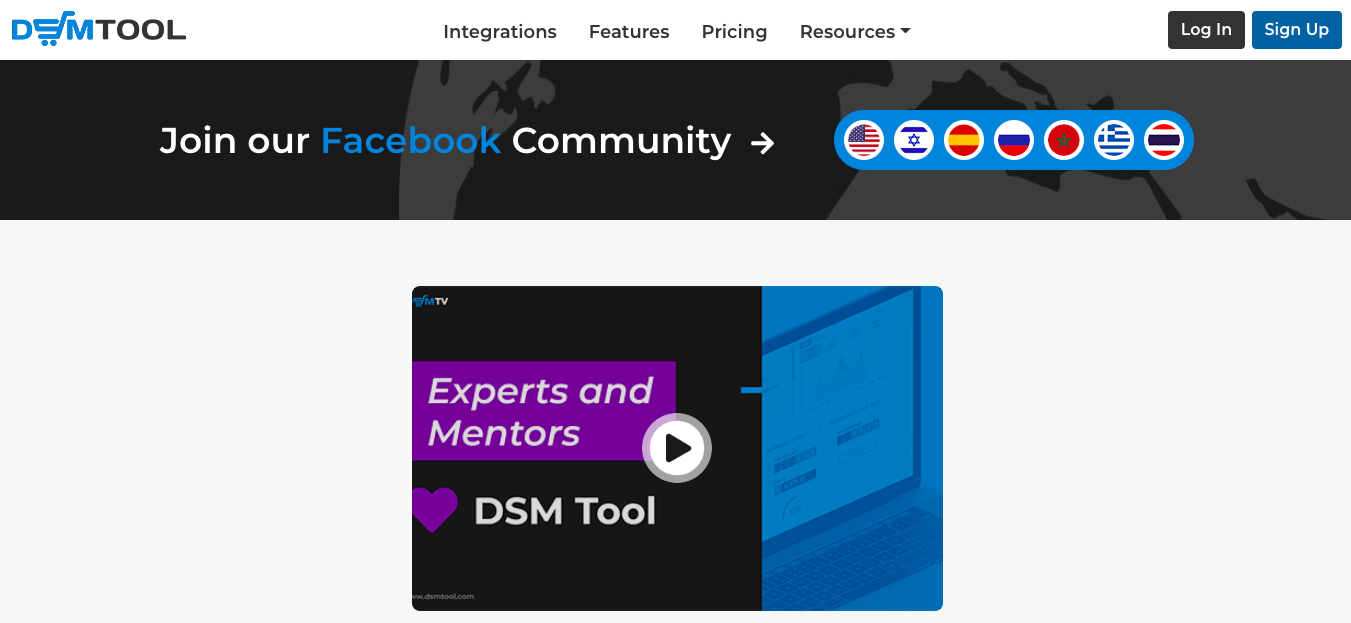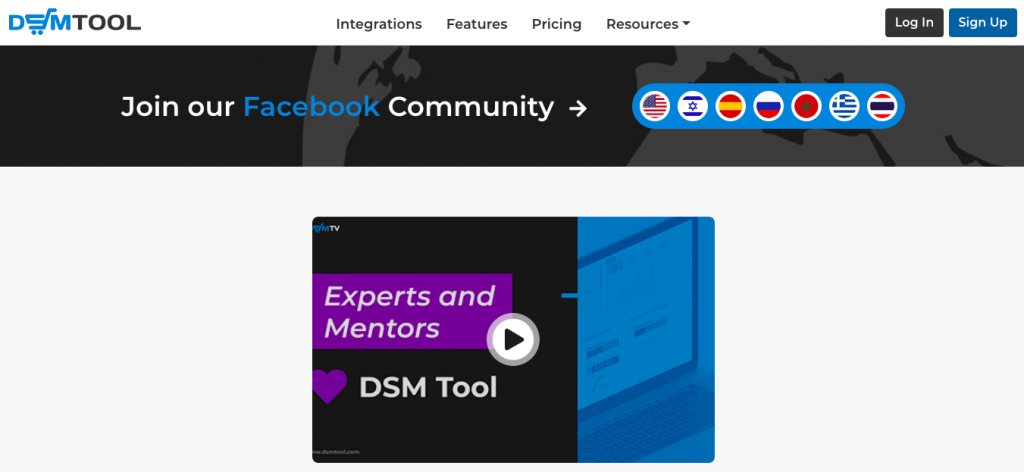 What Shines With This Software
DSM Tool has many advantages over its competition. Here are some of them:
Provides support in international languages via it's Facebook communities
Gives 30 percent off on its yearly plan
Gives a free plan for up to 25 item listings
Provides an academy for users
Access to free trial
Where This Software Needs Improvement
This tool doesn't provide phone support
DSM Tool lures you to sign up before revealing its pricing
Also Read: AutoDS Vs DSMTool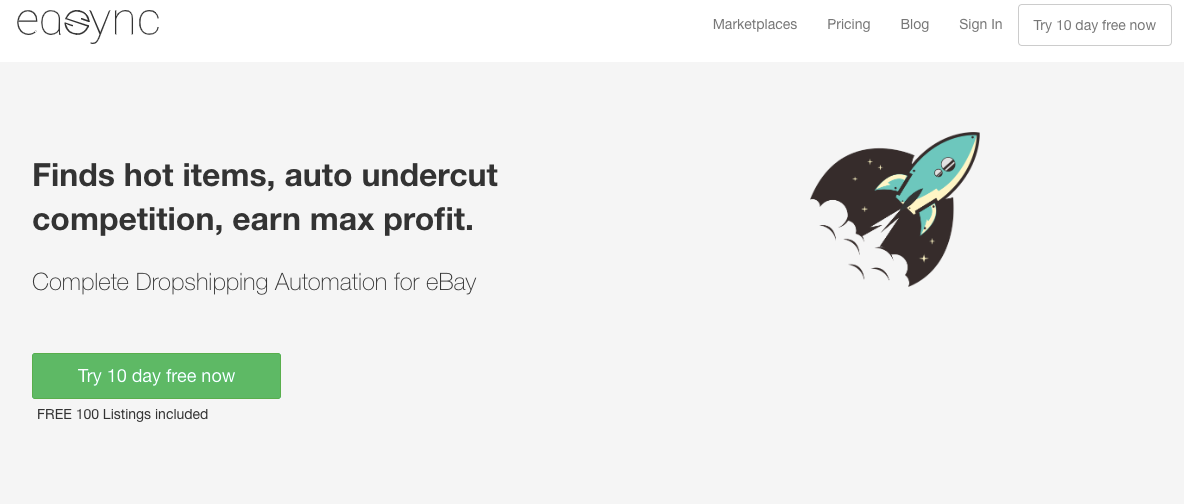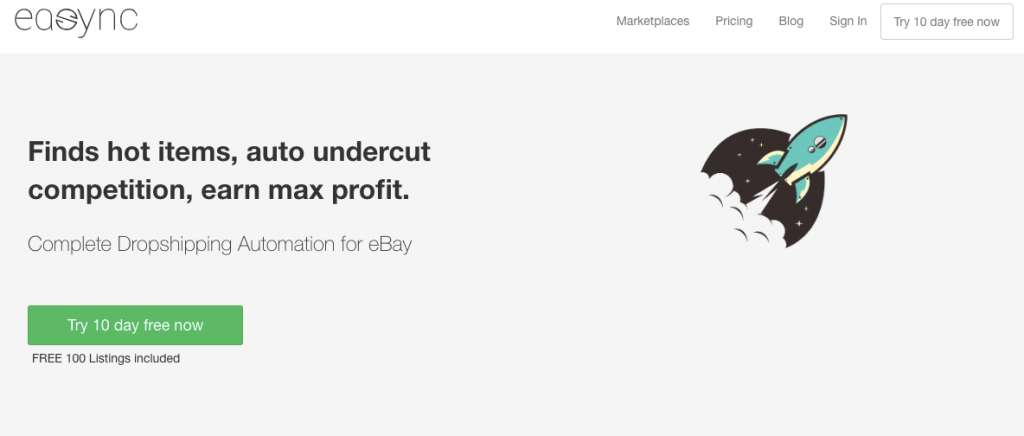 Easync is an eBay arbitrage software. It helps users find products that outperform their competition and earn significantly higher profits.
This software has a very successful Chrome extension.
Their browser tool has over 6,800 users and 4.5-star ratings. Additionally, they feature API access for Amazon, Walmart, and AliExpress.
The platform also features a web app for its users. More so, Easync helps you find a product to sell, guides you on setting prices and auto-reprices for you, assists with copyright management, and other eBay seller needs.
Features of Easync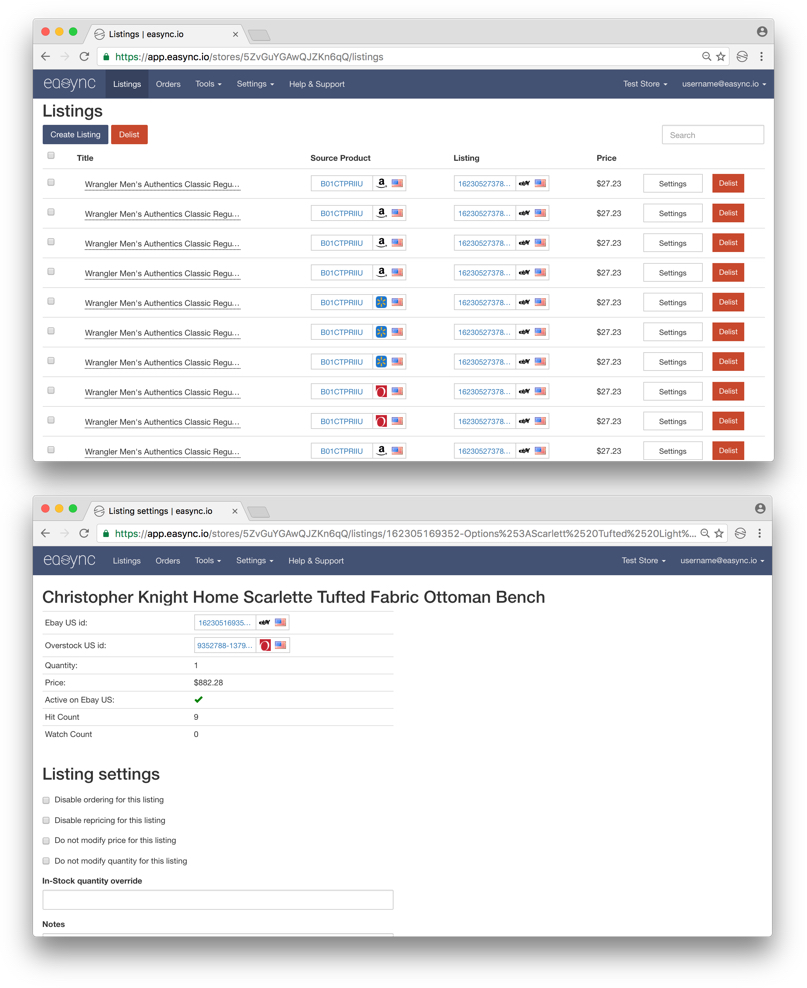 Easync features include:
Free listing creation
Cashback on eligible products
eBay messaging CRM
Listing templates
Supports eBay variations
Competitor titles and pricing scrapper
API for product sourcing on Amazon, AliExpress, and Walmart
Automatic-ordering
Duplicate listing management

Support
Easync offers support using a ticket system and a knowledge base.
Easync Pricing
Easync has a free-forever plan that features 100 active listings, Easync fulfillment, instant, and other features.
For the paid plans, you get
$0.04 per month for 30,000 active listings or more
$0.05 per month for over 15,000 active listings
$0.06 per month for over 5,000 active listings
$0.10 per month for over 1,000 active listings
$0.11 per month for over 100 active listings
What Shines With This Software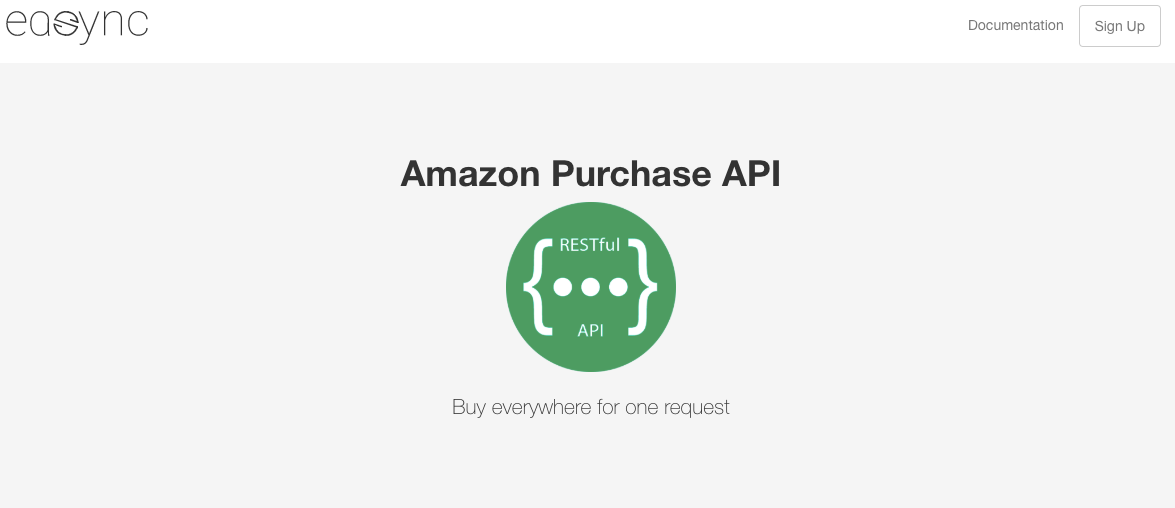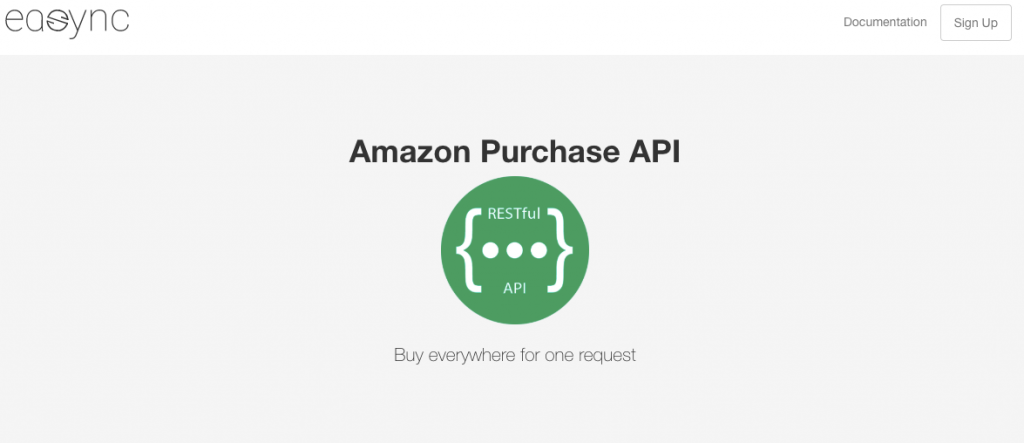 A robust free plan that lets you list up to 100 products
Order API from Amazon, Walmart, and AliExpress
You can easily find lower supplier prices
Clean and intuitive user interface
Gives a 10-day free trial
Where This Software Needs Improvement
No phone support
Limited supplier options
Check Out: Best Dropshipping Suppliers To Boost Sales


Black Lister is another tool that helps with dropshipping on ebay. It is an eBay listing tool with other features that enhance its offering.
Apart from helping you with listing your items on eBay, this tool focuses on repricing, virtual assistant help platform, search engine optimization, and more.
The software sports a Chrome extension that has over 1,000 users. With near-perfect 5 star rating, the Black Lister browser extension seems to be a favorite among dropshippers.
You'll find more than 150 suppliers on this platform, and you can create an eBay variation listing too.
Features of Black Lister


Supports over 150 suppliers
Supports multiple repricers
Virtual assistant access
Search engine optimization
Keyword research tool
Image editor
Duplicate listing management
Support
Black Lister provides support using two channels only.
It uses its Facebook Support Group and an Error Message guide page for support and customer service.
They also provide video tutorials to guide their users.
Black Lister Pricing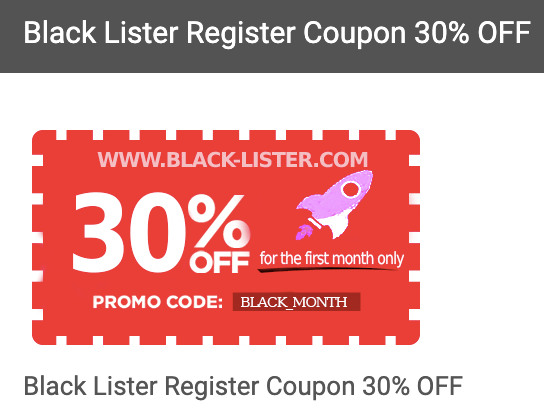 Black Lister sells for $19.99 flat, but you get a 30 percent discount off your first month.
What Shines With This Software
Straightforward pricing
30 percent off your first month
Provides UPC management
A robust video guide library
Auto-lister
Where This Software Needs Improvement
The user interface of Black Lister could use some upgrading
No phone, email, or chat support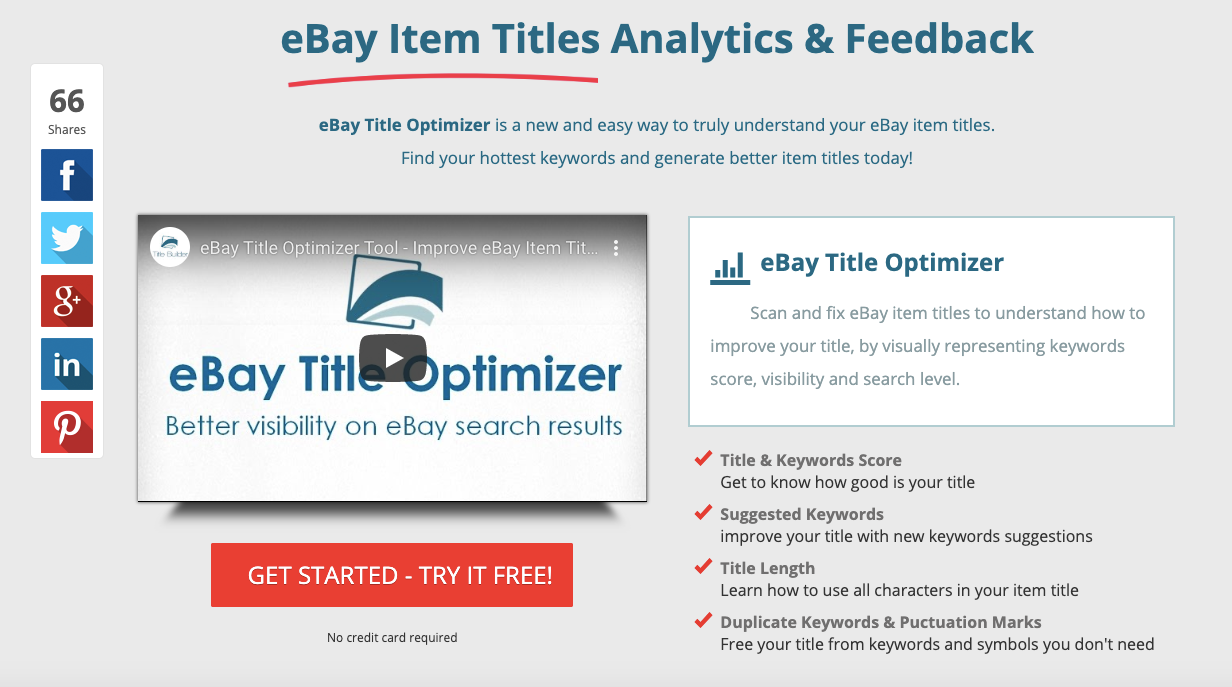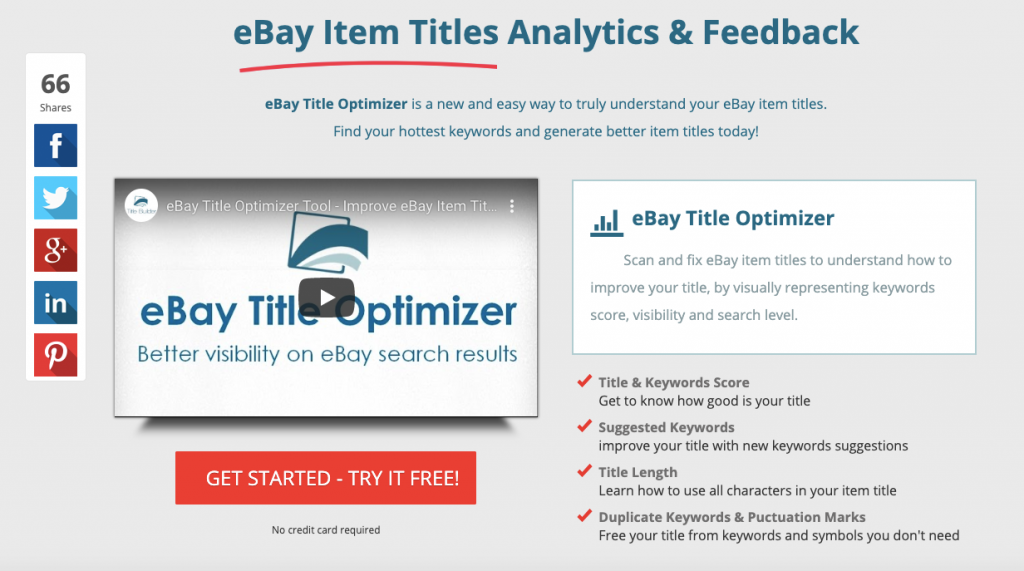 Your eBay item titles either attract or detract sales, but that's not the problem.
The problem is that you have no idea what your product title is doing – whether its winning or losing buyers.
Hence, you can't optimize your titles effectively.
However, with the eBay Title Optimizer tool, you're able to get a detailed breakdown of your title's performance and data-backed suggestions to improve it.
The Title Optimizer tool has some features to help you.
Features of the eBay Title Optimizer
Title and keyword score
New keyword suggestions
Length of title optimization
Duplicate keyword removal
Removal of punctuation marks
Support
This software has an online ticketing feature and a Contact Us page to handle their communications.
Title Builder Pricing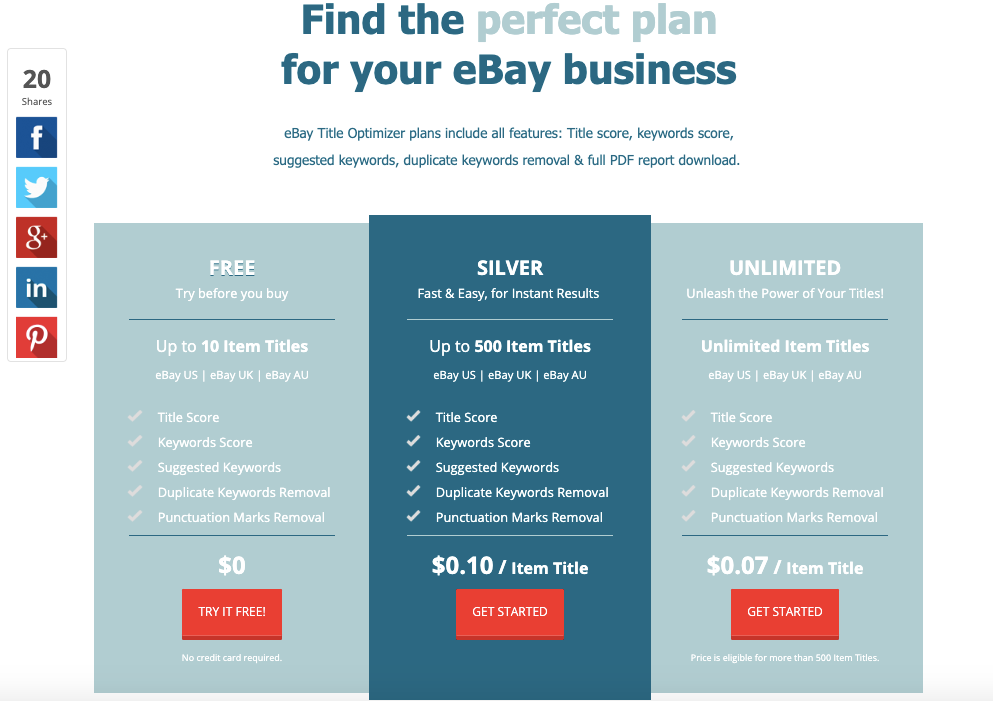 This tool has a simple pricing structure.
Free Trial: $0.00
Silver Plan: $0.10 per item title
Unlimited: $0.07 per item title
What Shines With This Software
Remove unhelpful characters in your title
Free trial without credit card
Robust title and keyword reporting
Free options let you manage 10 item titles
Where This Software Needs Improvement
The free tool has ads which can cause serious problems
Worth Reading: Best Dropshipping Products To Sell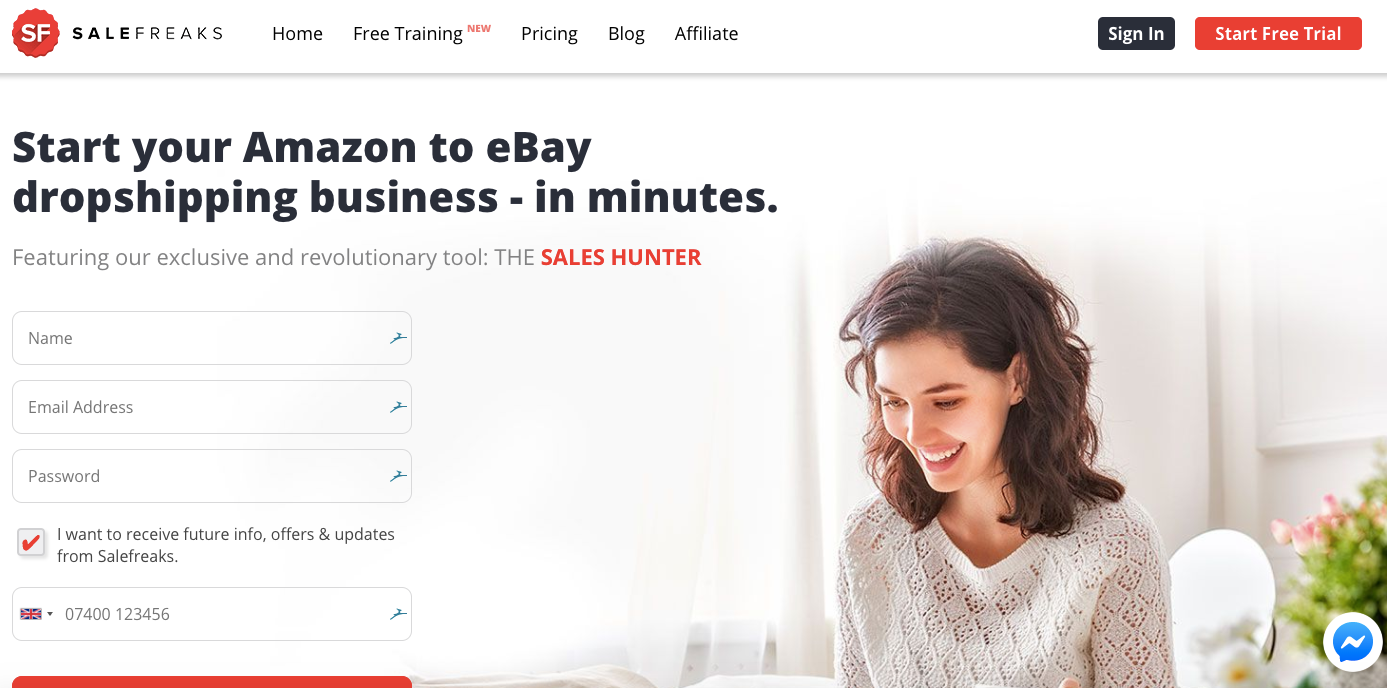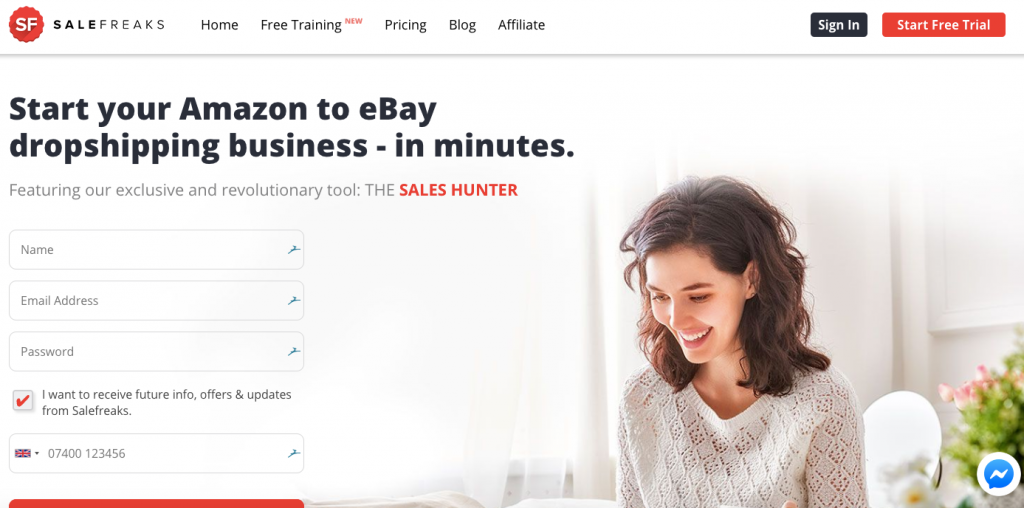 Salefreaks focuses on Amazon to eBay dropshipping. 
The platform has thousands of stores connected to it and takes only three minutes to set up.
With over $100 million in eBay sales and eight million listings, you'd agree that this software is a big player in this space.
Salefreaks launched Sales Hunter to eliminate repetitive tasks and make the eBay listing process a breeze.
This tool aims to personalize your user experience as much as possible.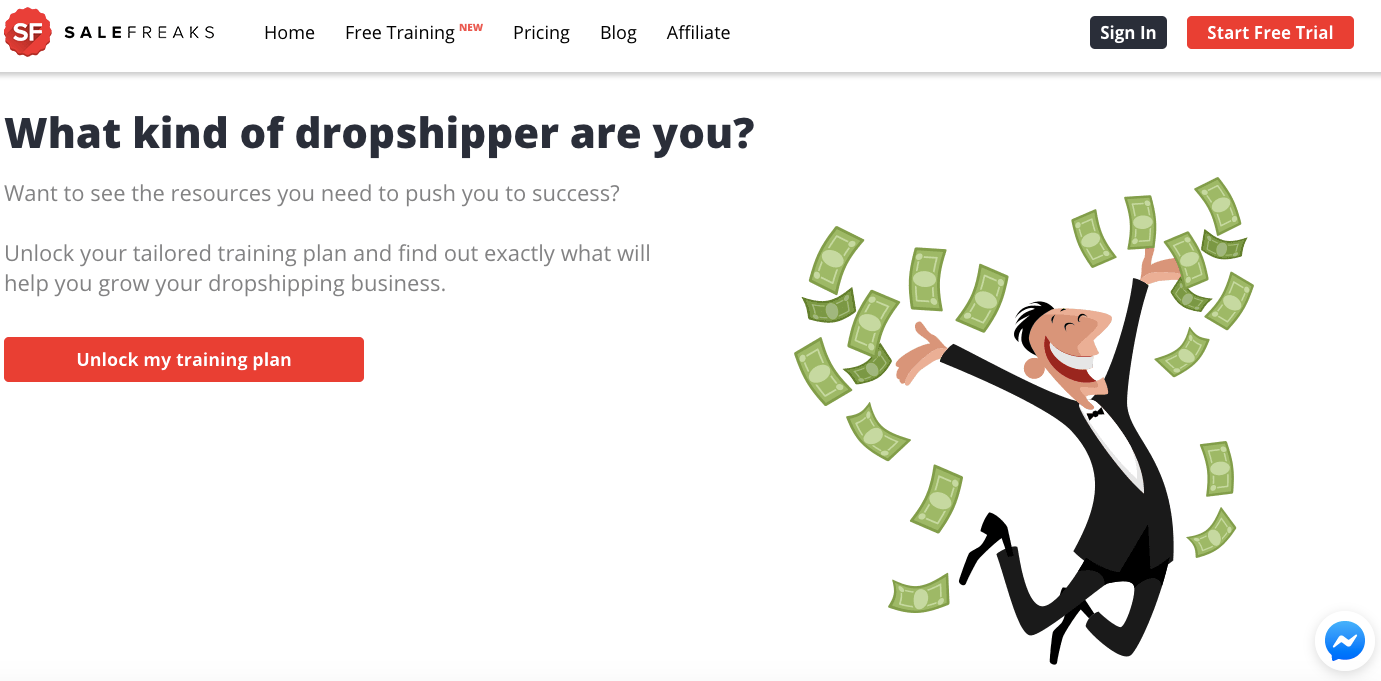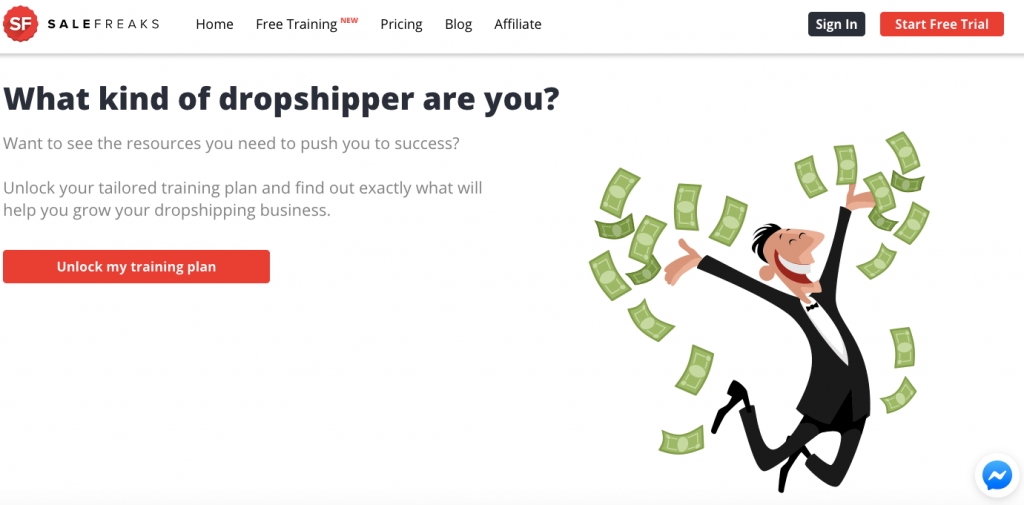 In five simple steps, Salefreaks users can start benefiting from the platform in minutes. These steps are:
Find a product
Create the listing
Optimize prices
Communicate with buyers
Fulfill orders
This Israel-based platform provides free dropshipping training for its users and potential users.
More so, they offer one-on-one coaching for their users.
Features of Salefreaks – The Amazon to ebay Dropshipping Software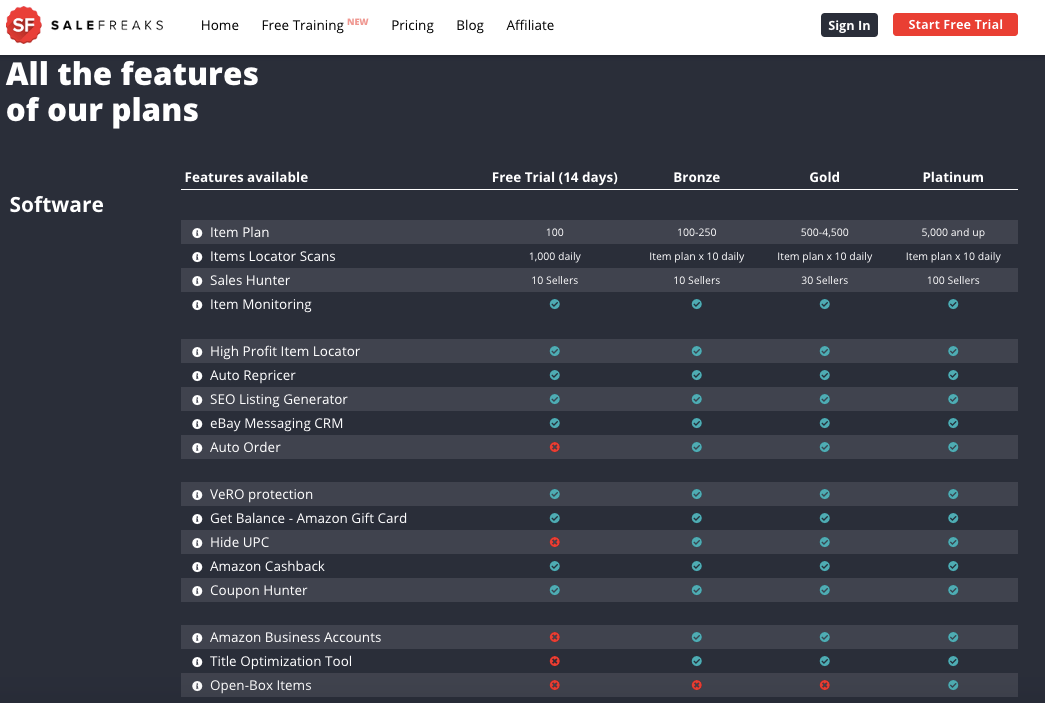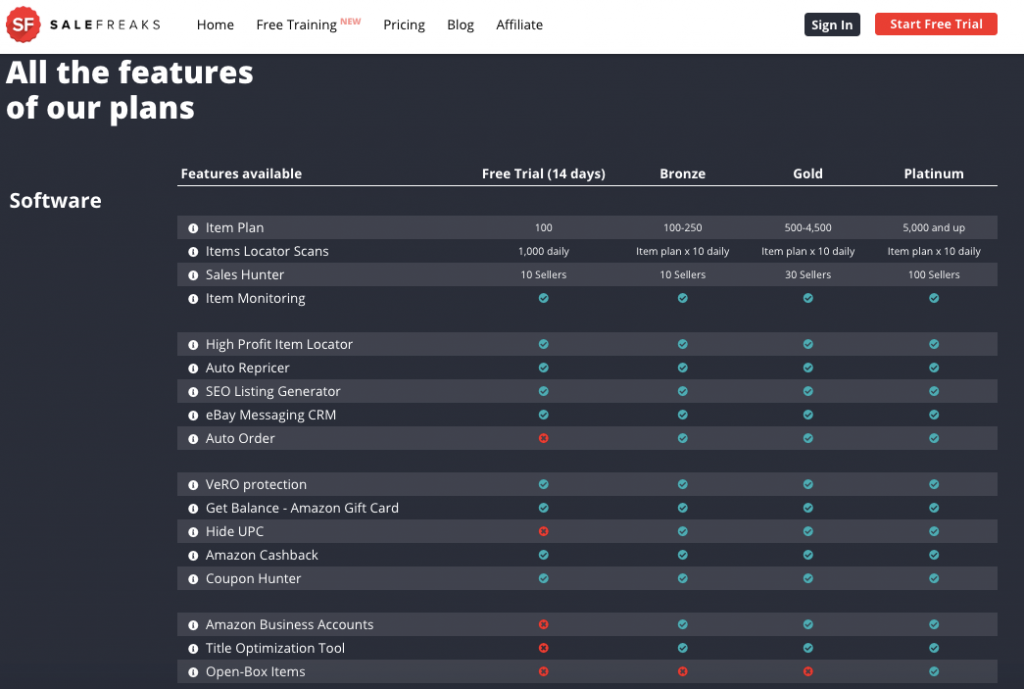 This dropshipping ebay software has many useful features. Here are a few of them.
Product research: Sports product finder features that make it easy for sellers to see profitable opportunities.
Auto-pricer
SEO: Search Engine Optimized listing generator
eBay CRM: Manage your customer communications
Amazon coupon hunter: Find heavily discounted products and sell them at a high code.
Title optimizer: Salefreaks removes the guesswork and helps you optimize your titles to command clicks.
Auto-ordering
Salefreaks Pricing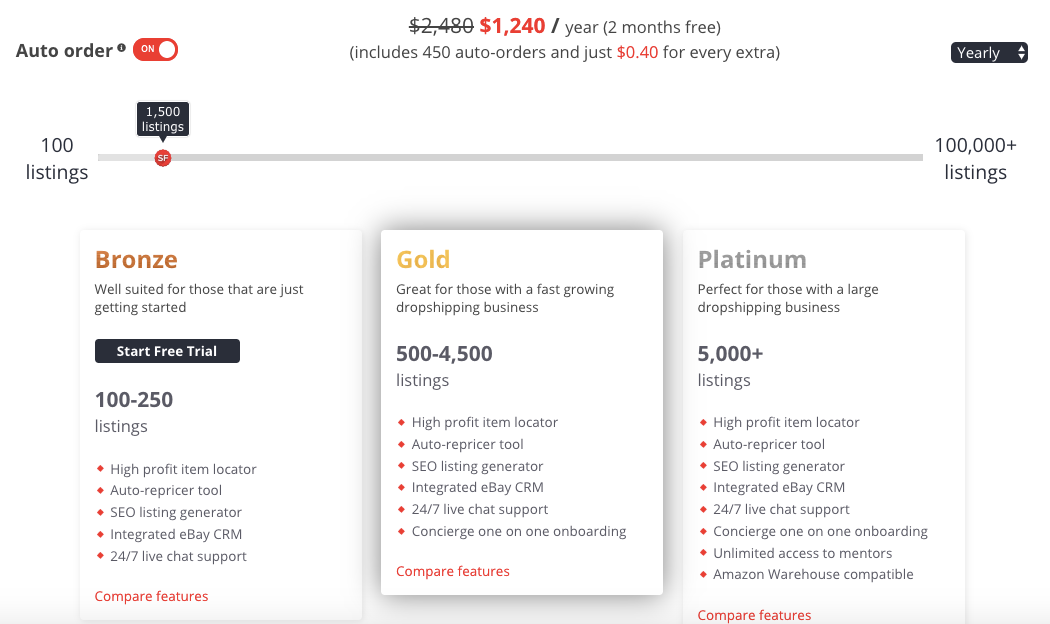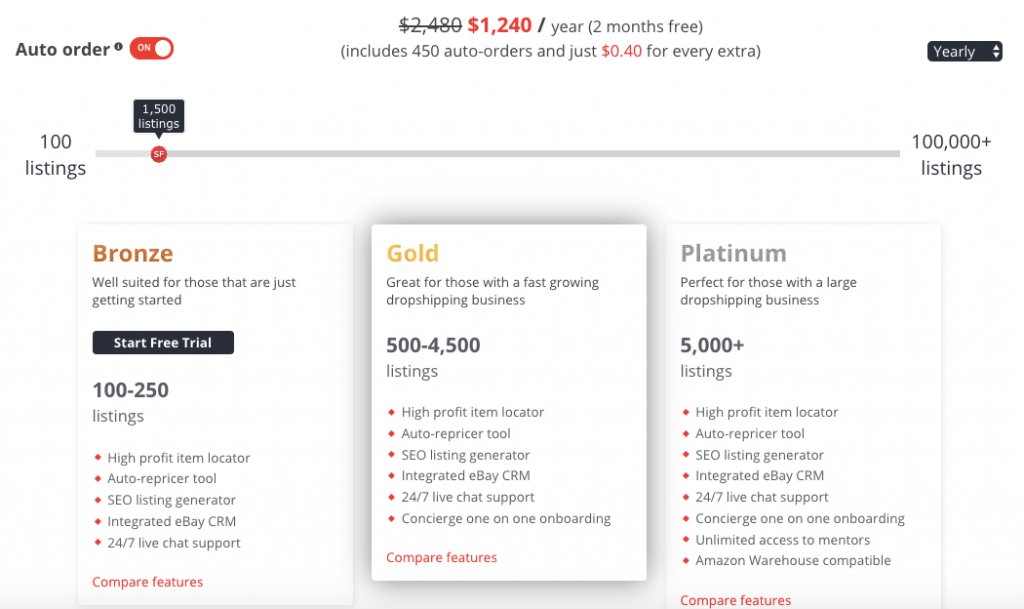 Salefreaks divides its pricing into Bronze, Gold, and Platinum based on listing ranges and other features.
Users can see how much they will pay for their listing by toggling a pricing bar on the pricing page.
Other elements of Salefreaks pricing includes auto ordering, monthly or annual payments, and 50 percent off your first month.
Bronze: 100 to 250 listings
Gold: 500 to 4,500 listings
Platinum: 5,000+
Support
Apart from giving its users free training and access to mentorship, Salefreaks ensures that you get multiple support channels.
Phone
Skype
Email
Social media
What Shines With This eBay Software
24/7 live support
Hides UPC to prevent bulk scanners
High-profit item locator
Free trial
Mentorship program
Free training
Multiple-channel support
50 percent off the first month on the monthly plan
Two months free on the yearly plan
Where This Software Needs Improvement
The free trial denies you of key features like UPC hiding, title optimization, and others.
Dedicated mentors are only available for their Platinum plan users
Also Read: Shopmaster Vs Oberlo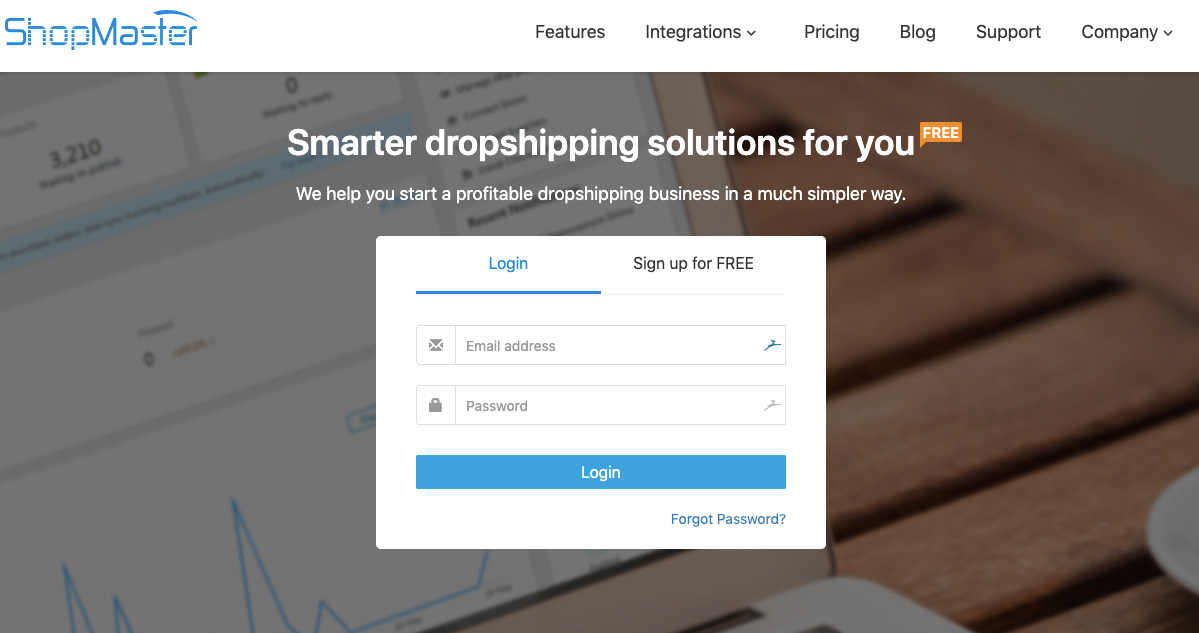 The ShopMaster platform is a cloud-based ERP solution.
They are an all-in-one solution for product sourcing, listing, sales management, and others.
ShopMaster aims to be among the simplest ebay dropshipping tools.
So, they've designed a platform that appeals to a non-techie audience.
The platform supports a host of dropshipping suppliers. Specifically, they support over 20 suppliers, including Bang Good,
Chinabrands, DHGate, GogoMall, 1688, Alibaba, WalMart, AliExpress, and more.
ShopMaster provides auto-translation from Chinese to English, and it also auto-prices goods as they change on their originating platforms.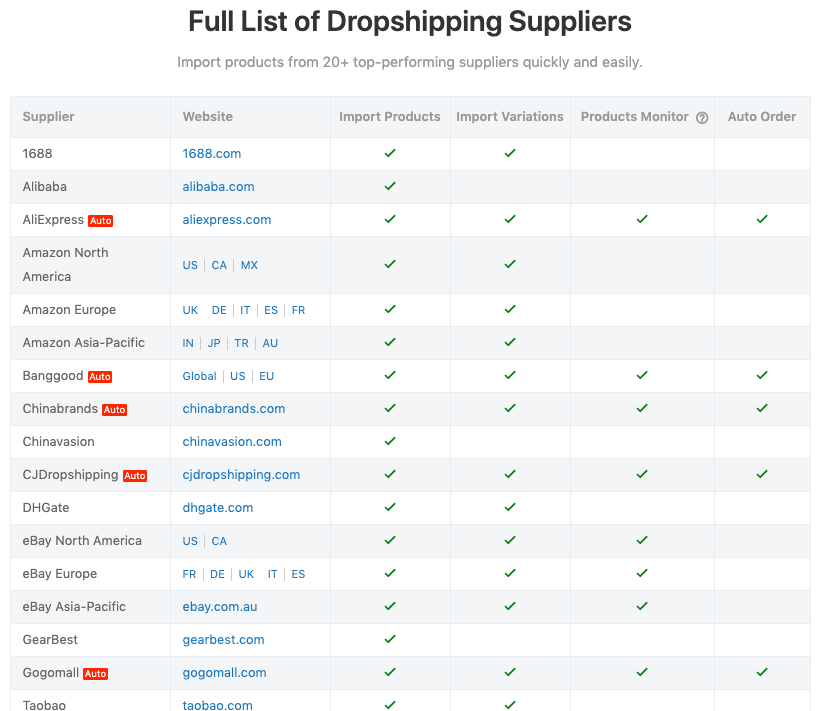 More than 80,000 dropshippers use ShopMaster to process over six million products every year.
ShopMaster provides a feature-rich environment for its determined users to succeed with their dropshipping business.
They feature a Chrome extension, support center, video tutorials, and a host of other resources.
Features of ShopMaster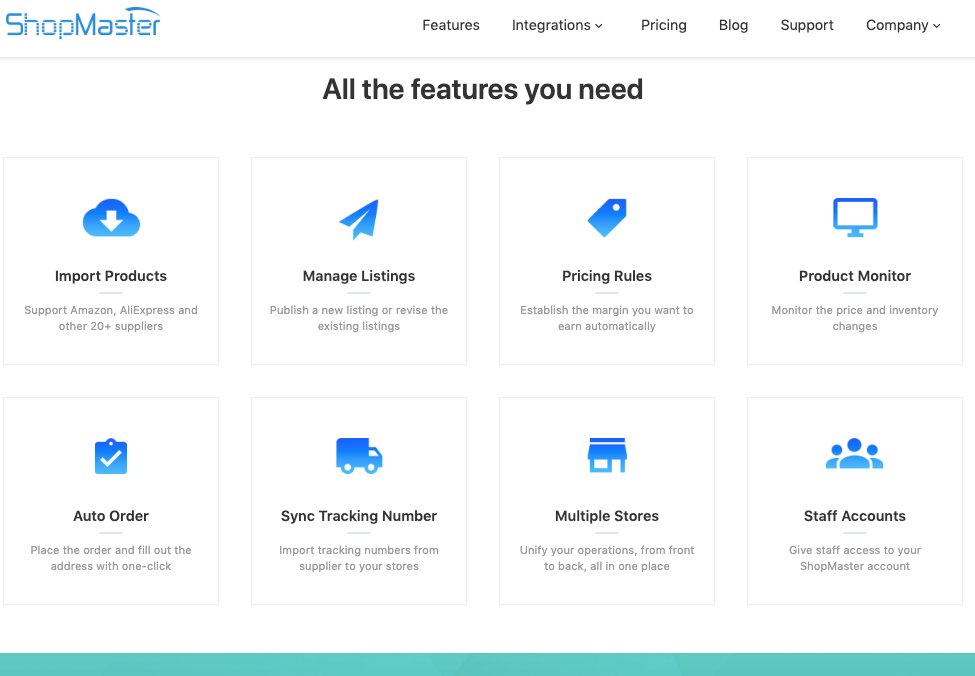 A wide range of product sourcing options: Import products from Alibaba, Amazon, AliExpress, and tens of other sources.
Auto-translate Chinese text to English: You can translate Chinese characters to English in one click.
Auto-pricing: You can auto-price products sourced from some suppliers to match price changes in real-time.
You also get updates on inventory changes.
Listing management: Publish or revise new listings effortlessly.
Sync tracking numbers: You can import your suppliers' tracking numbers and sync them with yours.
Manage staff: ShopMaster lets you manage your staff in one place.
ShopMaster Pricing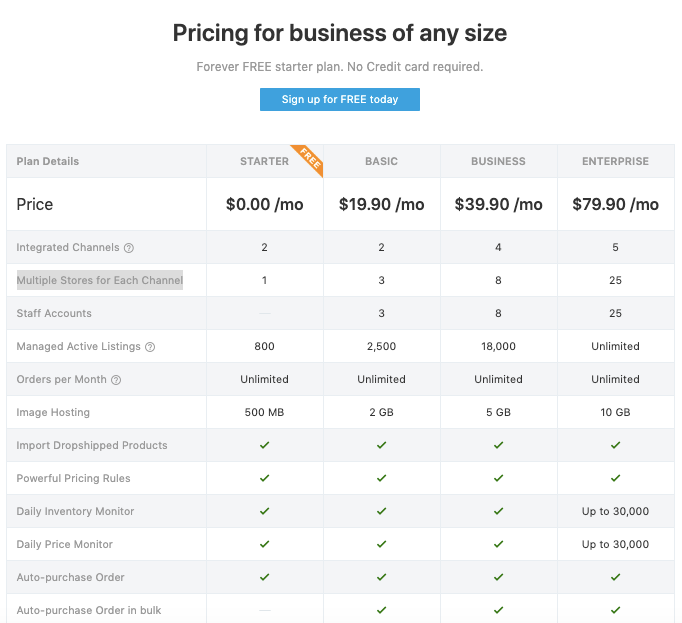 ShopMaster has four plans.
Starter: $0.00, free for life.
Basic: $19.90 per month
Business: $39.90 per month
Enterprise: $79.90 per month
Each of these plans has a unique mix of software features and benefits drawn from a total of 21 features and benefits.
Support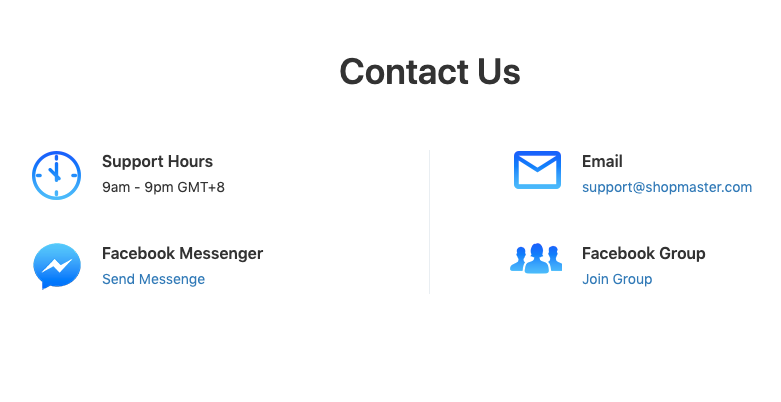 ShopMaster provides support from 9:00 am to 9:00 pm GMT +8. However, they have multiple support channels, including Facebook Group, Facebook Messenger, and email support.
What Shines With This Software
Provides access to multiple suppliers
Free plan with robust features
Auto-pricing
Auto-purchase
Supplier API support
Automatic tracking codes updates
eBay auto-restock feature
Where This Software Needs Improvement
Order management is limited to some suppliers
Multiple registration fees on supplier websites when using multiple suppliers
Support is restricted to 12 hours a day and is location dependent
Check Out: Shopmaster Review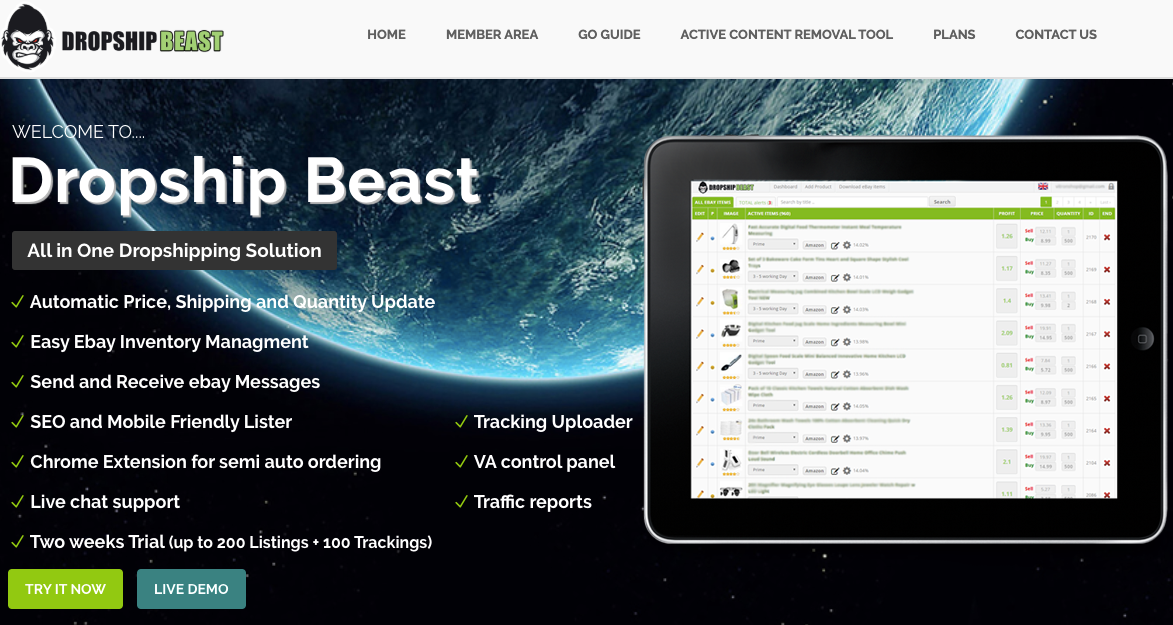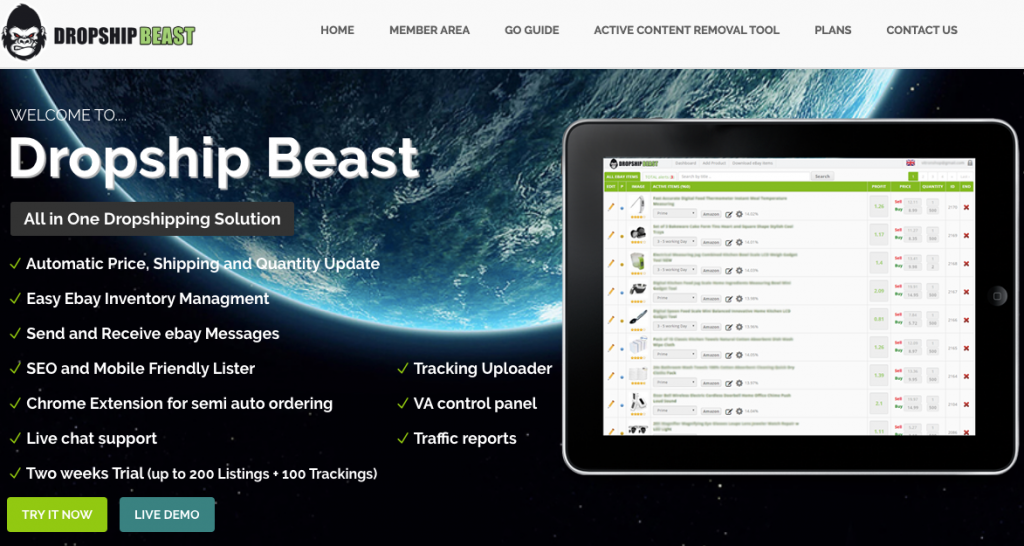 Dropship Beast prides itself as a top ebay dropshipping software that provides an all-in-one solution to eBay sellers.
So sellers looking for a solution that helps them automate their pricing, manage product shipping, handle search engine optimization, and more, rely on this software.
The platform sports a convenient Chrome extension to make your eBay dropshipping business run more seamlessly.
Specifically, Dropship Beast's Chrome extension helps sellers to semi-automate their listing and ordering.
The software has more than 1,700 Chrome users who rate it over 4+ stars.
Users clearly love the tool, and it's not uncommon to run into raving fan comments about the tool on social media.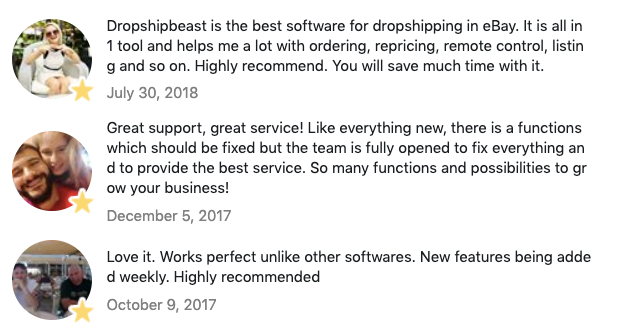 Dropship Beast provides users with the 'Go Guide,' a place to show them step-by-step how to use the platform for their dropshipping business.
They also feature a free tool for removing active eBay content.
The platform optimizes for users who like to learn the ropes of a tool with video.
Dropship Beast provides video explanations to help lower their users' learning curve.
Features of Dropship Beast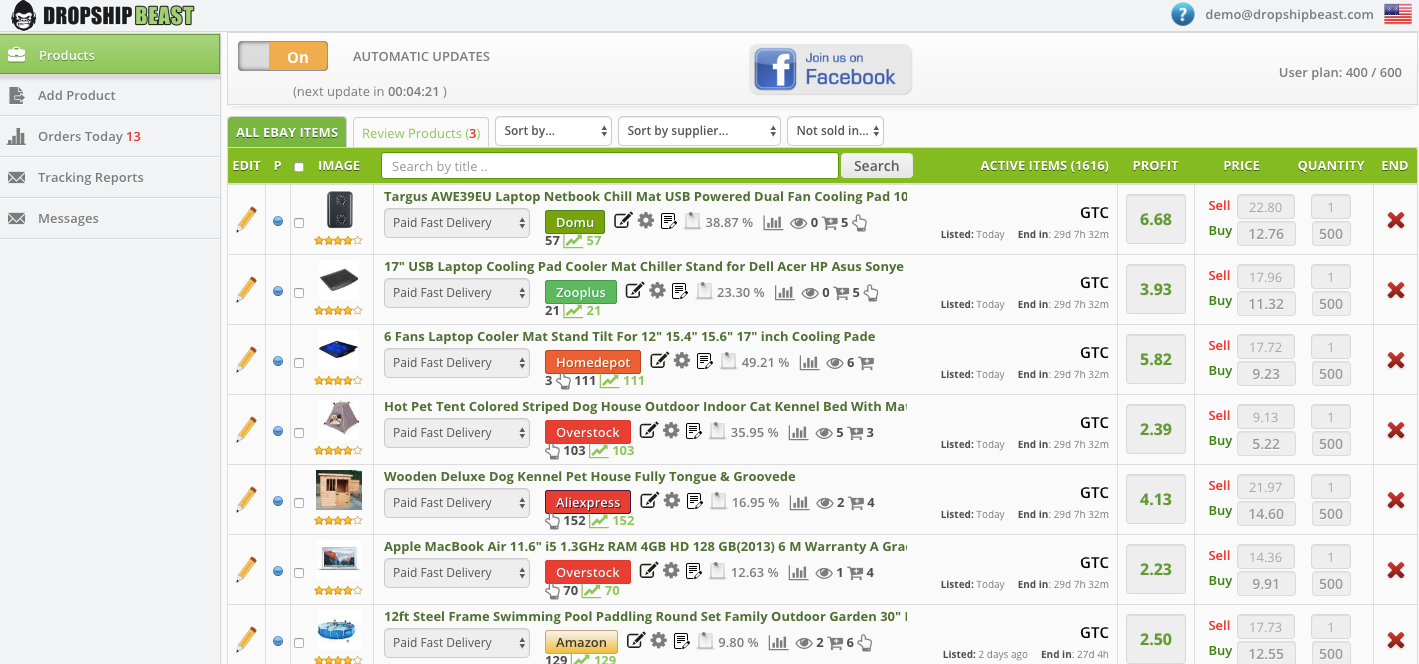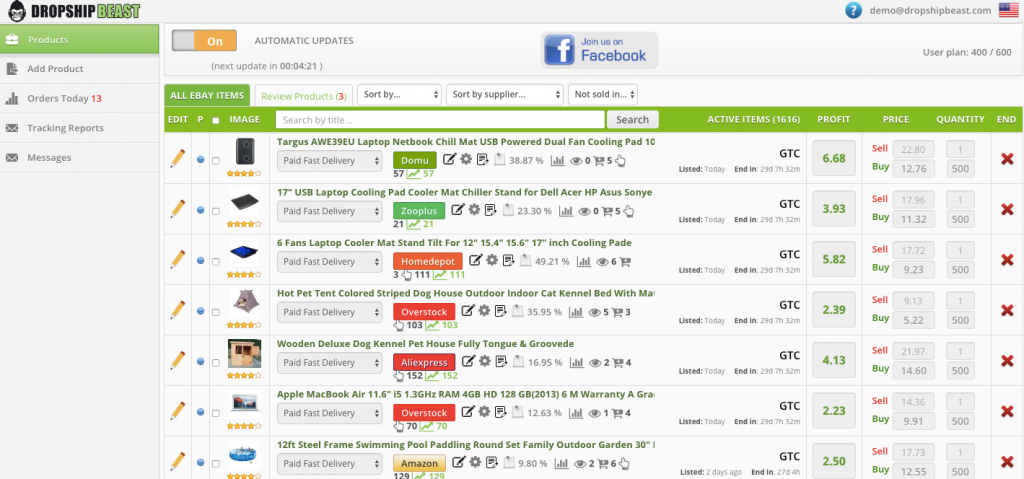 Let's explore Dropship Beast's features:
Automatic updates: price, shipping, and product quantity
Bay inventory management
Sending and receiving eBay messages
Search Engine Optimized and mobile-friendly product lister
Semi auto-ordering feature
Traffic reports
Virtual assistant control panel
Live chat support
Tracking uploader
Chrome extension
Item specifics finder
Two-level anti-scam protection for sellers
Dropship Beast Pricing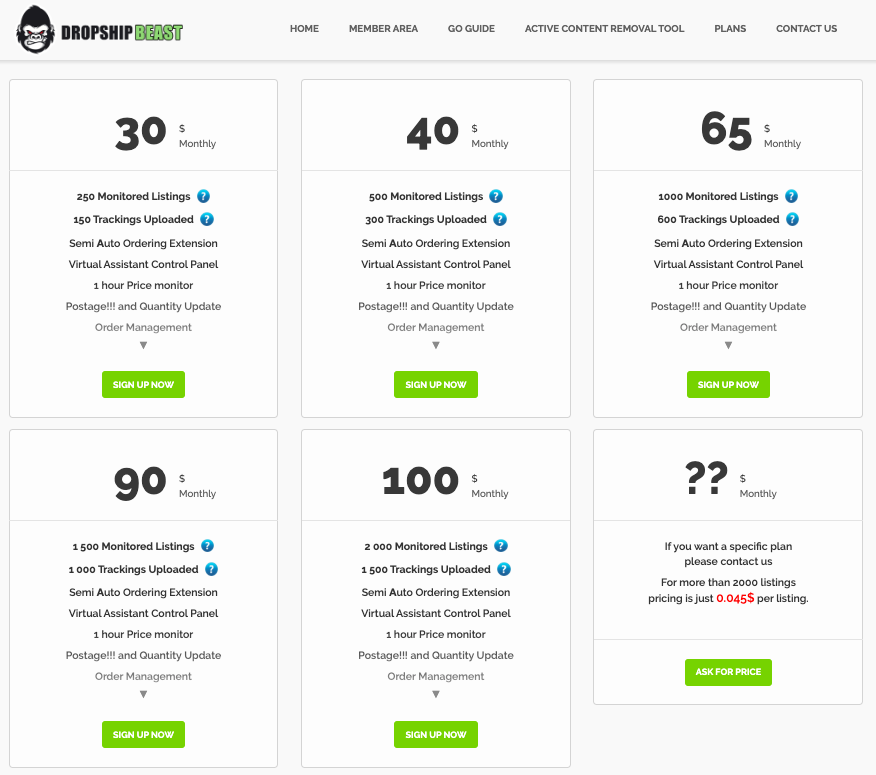 Dropship Beast gives its users a two-week trial for up to 200 listings and 100 trackings.
The software provides six payment plans.
$30 per Month
250 monitored listings
150 trackings uploaded
$40 per Month
500 monitored listings
300 trackings uploaded
$65 per Month
1000 monitored listings
600 trackings uploaded
$90 per Month
1,500 monitored listings
1000 trackings uploaded
$100 per Month
2,000 monitored listings
1,500 trackings uploaded
Dropship Beast also gives an option for a custom plan. All plans come with the common features outlined above.
Support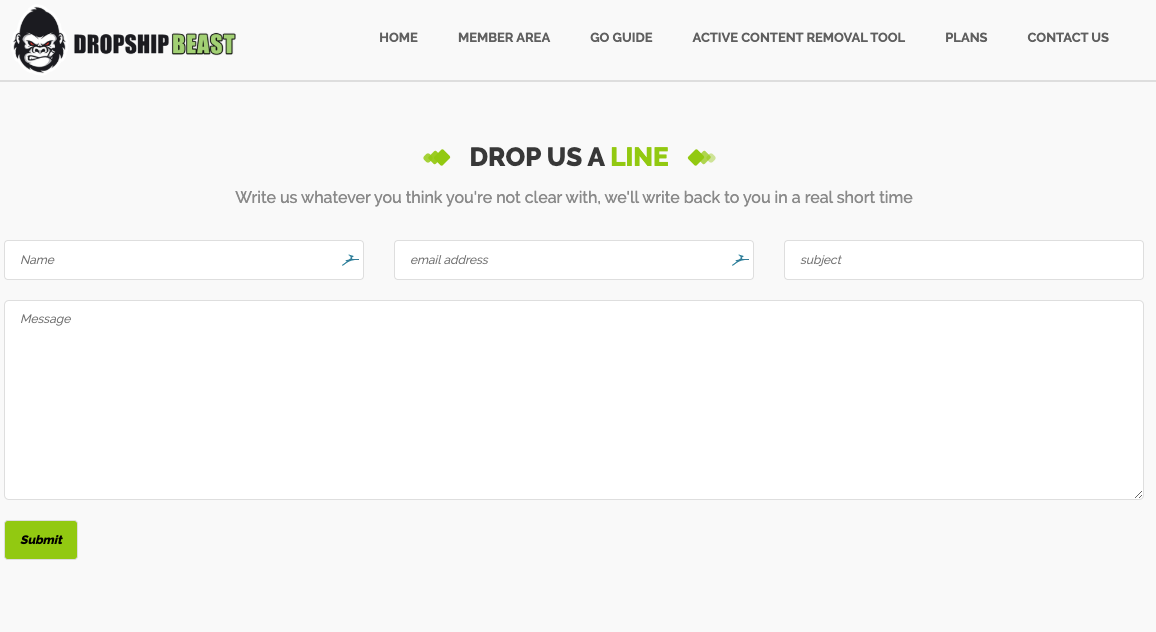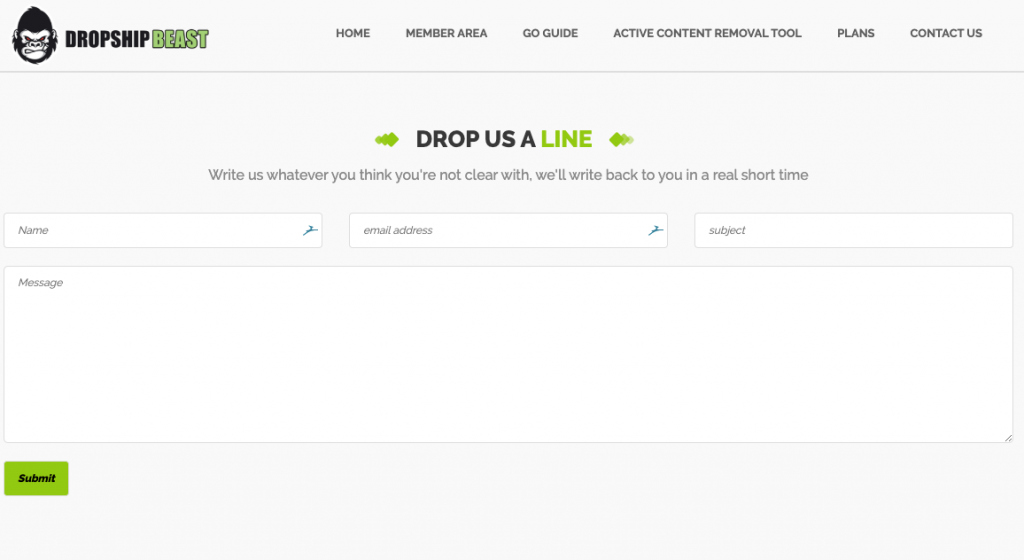 Dropship Beast provides a chat feature, but it doesn't work round the clock.
You can leave a message, and they'll reach back to you.
More so, you can use their 'Contact Us' page to access a contact form.
They also have an active members area if you use the software already, so you can get quicker support when you need it.
What Shines With This Software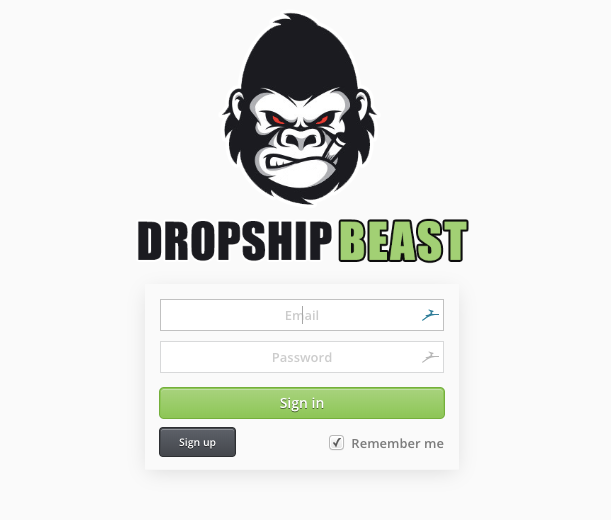 The robust set of dropshipper tools to list, track, and improve your listings
Its handy Chrome extension
Dropship Beast's attempt to automate as many parts of its process as possible, including ordering and supplier functions
Easy-to-use software
The Go Guide that's openly accessible
A demo that shows users what the software can do
Raving customer service from users
Where This Drop shipping Software Needs Improvement
Although users and fans rave about this drop shipping software, it has flaws you want to keep in mind when deciding whether to buy or not.
Support is not 24/7
Support options are limited to forms, so no phone support available
The user interface can use some improvement
Also Read: Best Dropshipping Niches
Final Thoughts: Your Best eBay DropShipping Software 
From the dropship tools listed here, you'll probably have seen that you have a wide range of dropshipping options at your disposal. So, how do you choose?
First, you want to determine what you need and then find one or more dropship automation software that match those needs.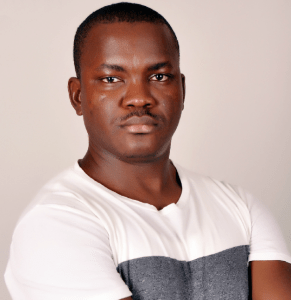 Author: Nicholas Godwin
Nicholas Godwin helps businesses tell profitable brand stories that their audiences love. He's worked on projects for Fortune 500 companies, global tech corporations and top consulting firms, from Bloomberg Beta, Accenture, PwC, and Deloitte to HP, Shell, and AT&T. Works with Mofluid these days.