Can you make money on eBay, even if you have no money? You sure can.
One of the best things about dropshipping is that it does not require you to invest any money upfront.
This means that there are zero startup costs – you can start making money selling on eBay even if you don't have a cent to invest.
However, if you want to be a successful eBay dropshipper without investing money upfront, you have to know how to get started, which products to sell, and how to sell them.
This is what I will be covering in this zero cost eBay dropshipping guide.
Why Dropship On eBay? Pros And Cons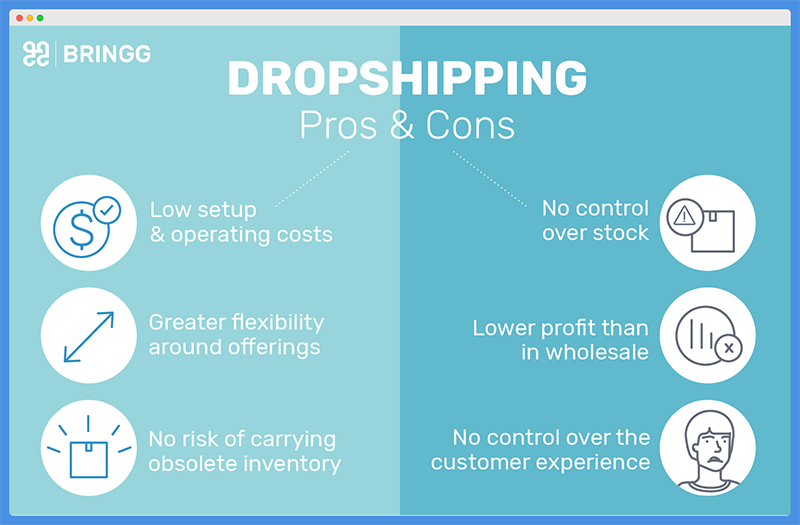 Dropshipping allows you to sell products without holding any stock. As a dropshipper, you act as a "middleman" between the customer on eBay and the supplier.
Although you will be selling the product, the person shipping the product to your customer will be the supplier.
When a customer places an order, you will forward the order to the supplier, who will ship it for you.
It is a win win – you get to keep the profit, while the supplier does not have to worry about selling directly to consumers.
This means that you can get started without any money.
You don't have to invest in any stock. Instead, you just have to create a listing and then make a profit when an order comes in.
However, as with all business models, dropshipping on eBay comes with both pros and cons. Here are the pros and cons you should know about.
Pros
You don't need any money upfront: As mentioned, you can get started with eBay dropshipping with zero dollars.
You can sell anything: Since you won't have to invest in any stock, you are not stuck with specific products. You can sell anything. If a product does not sell well, simply pull the listing and start selling another product.
You can switch niches: If you get tired of a niche or think another niche will offer better profit margins, you can switch easily.
You have built in traffic: If you set up your own website, you will have to deal with SEO, marketing, and blogging. Even just setting up a website costs money. However, if you sell on eBay, you will have access to a built in audience of buyers.
Cons
eBay charges a fee: You can still make a nice profit on eBay, but part of each sale will go to eBay's commission, so you will have to price your listings accordingly.
There is a lot of competition: The dropshipping competition has gotten stronger over the past few years. That is why you will have to be smart when dropshipping so you can beat the competition.
PayPal may ban you: PayPal does not have any love for dropshippers. PayPal thinks it is a risky business model since dropshippers may take the customer's money and never deliver. Since the fulfillment of the product is out of the dropshipper's hands and entirely up to the supplier, it is possible to sell a product that never gets delivered to the customer, through no fault of your own. However, there are some things you can do to keep your PayPal account in good standing.
Interesting Read: Best One-product Dropshipping Store Examples
The Complete eBay Dropshipping Guide With No Money
1. Set Up Your eBay Account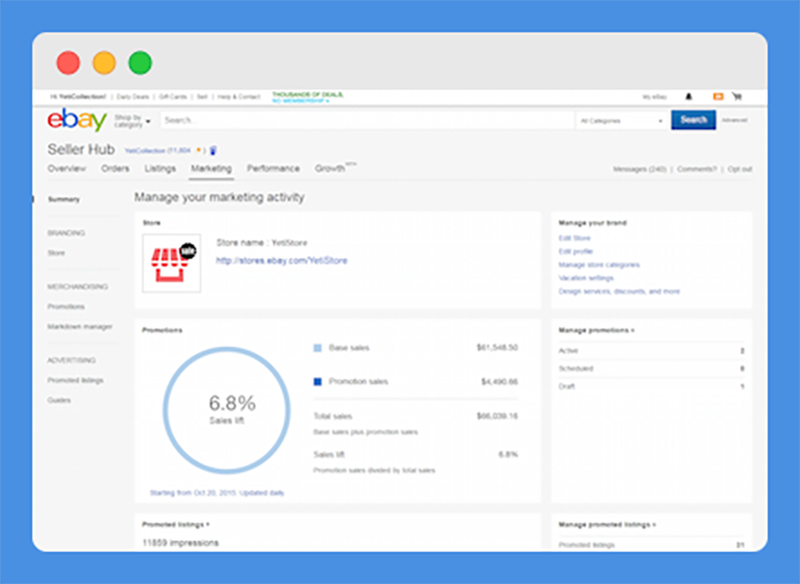 If you do not already have an eBay account, set one up. To sell on eBay, you will need to set up a store and provide your tax ID.
Make sure to select a store name that reflects what you are selling. For example, if you will be selling electronics, think of a store name that makes you sound official and authoritative, like "The Electronics Outlet."
2. Pick A Niche
It is crucial to choose a niche instead of selling all kinds of random products. Focusing on a specific niche will help you find great deals, allow you to present yourself as a trustworthy seller and an authority in your niche, and help you get repeat customers.
There are a number of things you want to ask yourself when choosing a niche:
Is it evergreen – can you make money with it year round? Or is it seasonal? Alternatively, is it just a fad that will probably go away at some point, such as fidget spinners?
Are there a lot of high quality suppliers in that niche?
How are the profit margins? Can you source the product for cheap and sell it for at least 50 percent more?
How is the competition on eBay? Are there a lot of people selling in that niche?
One way to conduct market research is to look at eBay itself. Type in a search term and see what people are selling, how much they are selling it for, and whether a lot of people are selling the same products.
You should also pay attention to the eBay search bar suggestions, which can help you develop ideas for niches and products to focus on.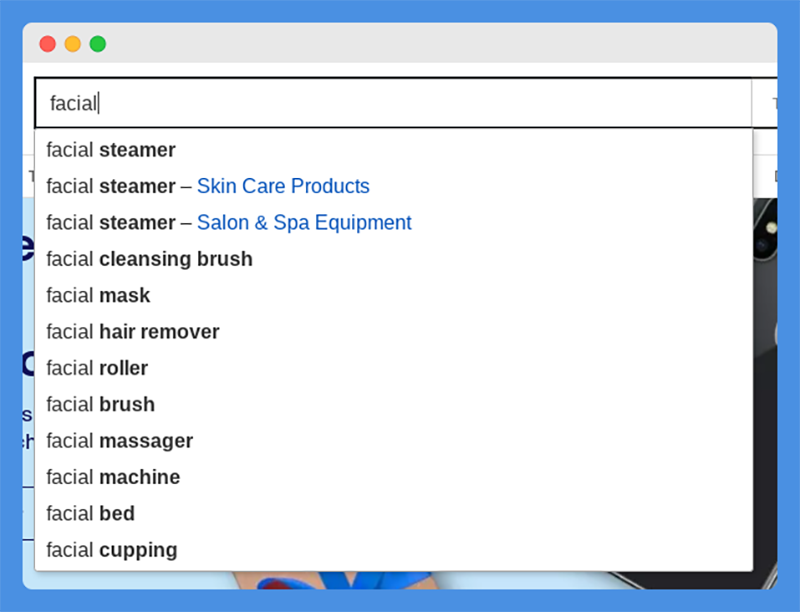 In addition, there are a number of tools you can use to conduct market research, starting with eBay's own tool, Terapeak.
Terepeak is a tool that will help you discover the supply and demand for different products, how categories and products are performing across eBay, which products are popular, and more.
Easy to understand graphs will be displayed to help you understand complex data.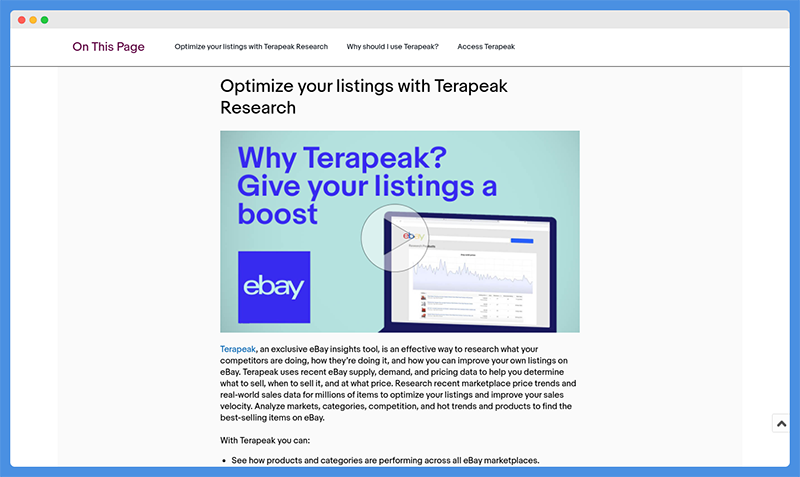 Terapeak is only $12/month for Starter Store sellers. For Basic, Premium, Anchor, and Enterprise eBay sellers, it is entirely free.
If you are a Starter Store seller and do not want to pay for Terapeak, just check out eBay's trending section to see which products are hot.
This will help you get a feel for the pulse of the eBay marketplace and give you ideas of what is popular.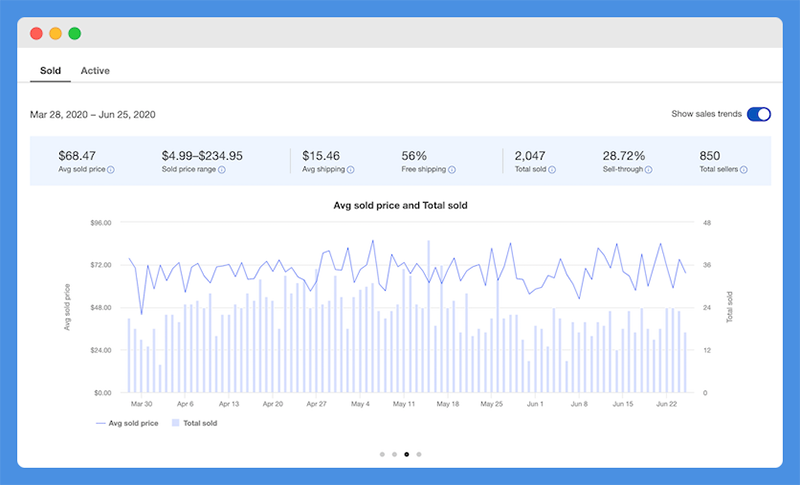 Another great eBay niche research tool you can use is Zik Analytics. Zik Analytics is a tool that you can use to find top selling products on eBay.
It gets updated all the time, so you can be sure that you are getting current data. I will mention Zik Analytics later in this article again.
3. Find Suppliers
It is important to work with high quality suppliers who you can trust. Working with unreliable suppliers will lead to many problems.
For example, the supplier may not ship the product out on time, or it may arrive damaged. This will lead to bad reviews and cause you to lose business.
There are four main ways to find suppliers:
Use AliExpress
Use another online marketplace, such as Amazon or eBay
Search for private dropshipping suppliers on Google
Use a supplier directory
AliExpress is perhaps the easiest and quickest way to find products. AliExpress is the sister site of Alibaba, but it allows you to purchase most products in quantities of one, unlike Alibaba.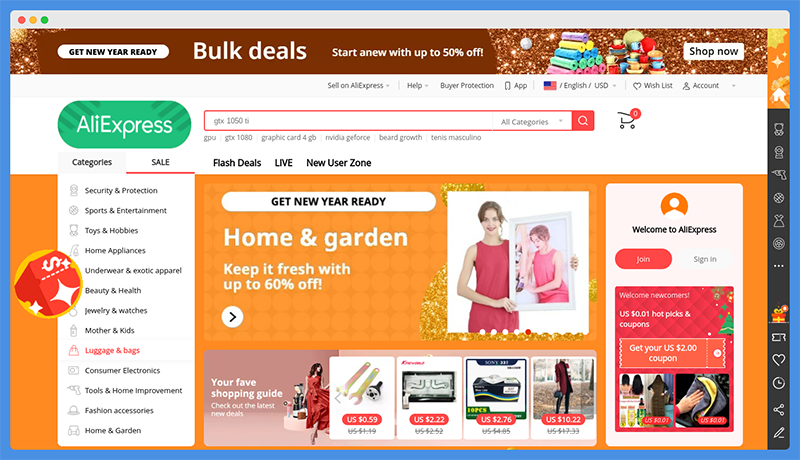 Alibaba is designed for bulk suppliers, while AliExpress is designed for those making an order of only one or two items, making it perfect for suppliers.
Theoretically, you can also find suppliers on Alibaba who have a minimum order of just one, but more AliExpress suppliers will be used to working with dropshippers.
You will even find many AliExpress products that specifically mention drop shipping in the product description.
These products are the best, as they often come in simple packaging that does not contain the seller's branding and logo, which is important if you are a dropshipper.
That's why I don't recommend using products from sites like Amazon or Walmart. Some dropshippers do what's called arbitrage – they will list a $10 Amazon product for $15 on eBay.
When an order comes in, they will simply take the eBay customer's details and fill it out on Amazon.
The problem with this is that it will arrive in Amazon or Walmart packaging, along with the Walmart slip and pricing information.
Customers may not notice the slip, but if they do, they will be upset that they paid more than the product's true cost.
In addition, prices on AliExpress are much lower than on Amazon or eBay. They may not be quite as cheap as prices on Alibaba, but they are much closer to bulk prices than what you will find on Amazon or eBay.
You can often find products on AliExpress for just $1 and easily sell them on eBay for $10-$20.
The only problem with AliExpress is that products are usually shipped from China. You don't want to keep customers waiting too long, but there are some things you can do to ensure you don't sell products that take too long to arrive, as I will explain later.
Finally, you can work with private suppliers who dropship. One way to find these suppliers is by conducting a Google search.
For example, you might search for "beard oil dropship suppliers" if you want to sell beard oil.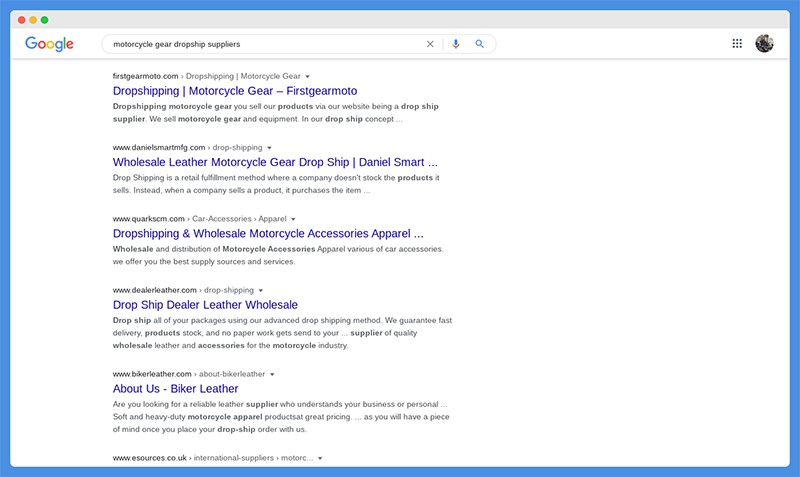 It can be harder to find suppliers this way, as it requires more effort. However, it also has the advantage that there will be less competition.
A lot of dropshippers are using AliExpress as their dropshipping supplier, which is why you may see several eBay sellers selling the same product.
This is not as much of a problem with private sellers.
However, I wouldn't necessarily recommend this route for new sellers, as such suppliers often want to see that you have an established store. Some won't even work with sellers on eBay.
Another option is using a supplier directory to find private suppliers.
These suppliers may be working with more dropshippers than suppliers you find directly on Google, but there will still be less competition than if you were to source products from AliExpress.
A useful supplier directory is Salehoo. In addition to containing a lot of suppliers who work with eBay dropshippers, it also shows you trending products you can sell.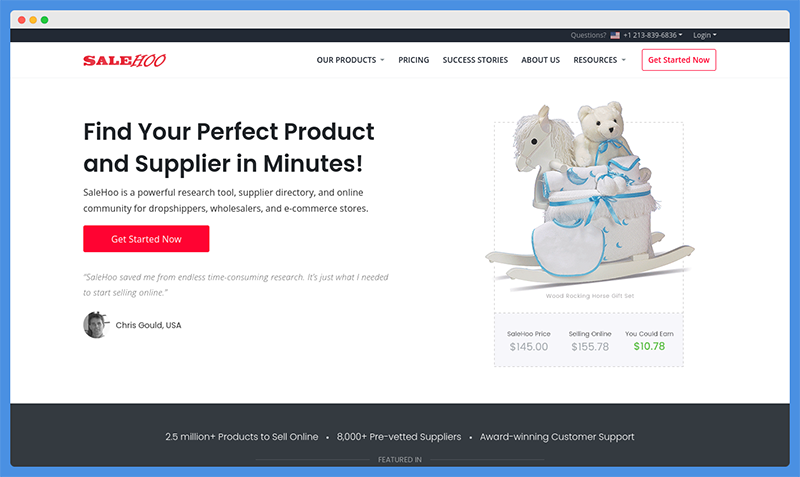 However, Salehoo does come with a cost ($67/year). Since this article focuses on starting an eBay business without any money, consider using AliExpress instead.
4. Find Products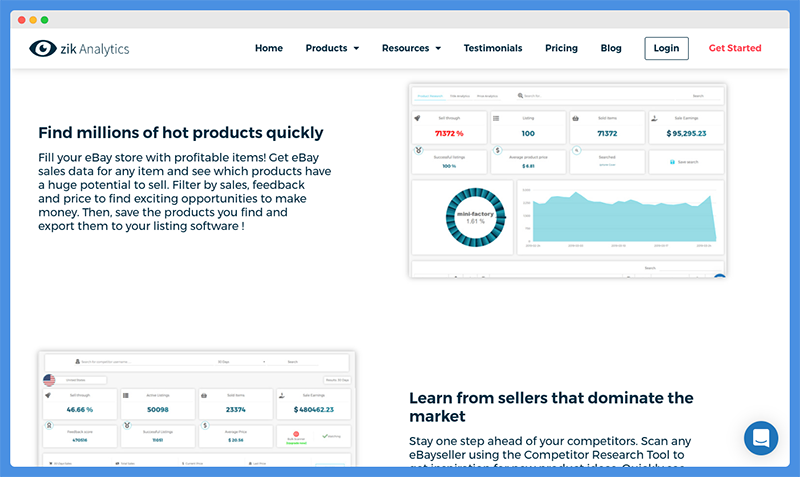 Once you have decided which niche to work in and where to source your products from, it is time to select the best products to sell.
Although you can use a tool like Zik Analytics or Salehoo to find trending, hot products, if you want to go the free route, just look on AliExpress.
To find less competitive AliExpress products, make sure to narrow down your search and use filters.
For example, only source products that have at least four stars and a certain number of purchases, as these products will be more reliable.
Here are some other filters you can use to sort for the best products on AliExpress:
Minimum/maximum price
Products on sale (you can make more money)
Products that have at least four stars
Shipping from a specific country
Free shipping

A very important thing to filter for is whether a product offers ePacket shipping or not. ePacket shipping will be a lot quicker than regular shipping (if the product is shipping from China), which will help keep your customers happy.
Yes, it will cost more, but you can add that extra cost to the extra margin you will be charging your eBay customers for the product.
Before you decide to sell a product, look at the product's description. See if it mentions dropshipping and whether the supplier will ship it without any branding.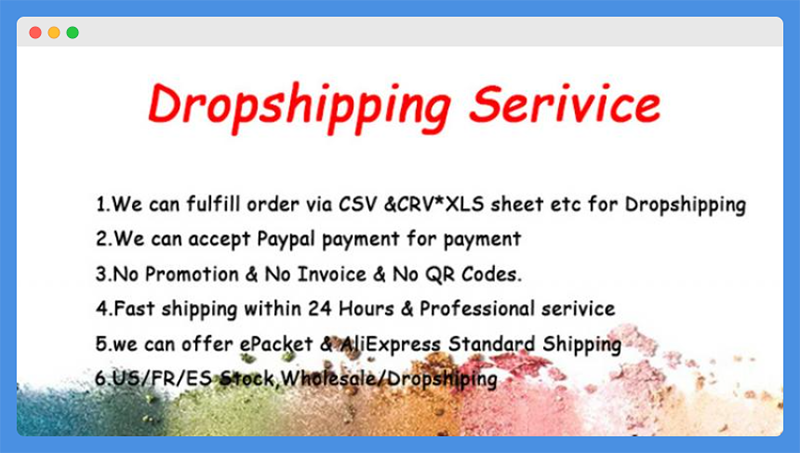 Also, look at the reviews. Did the product arrive on time, and are customers satisfied with how the product looked when it arrived?
Another thing to always look at is the supplier profile. What percent of positive feedback do they have, and do they offer any similar products that you can sell as an alternative?
Finally, before you decide to sell a product on eBay, go back to eBay and see if a lot of other people are selling the same product.
If the market is already saturated with listings for that product, consider finding another product that people are not selling yet.
5. List Your Product
Once you have decided which product to sell, it is time to list it on your eBay store. You can always just copy the listing title and description from AliExpress and paste it into eBay to save time.
However, I would recommend fixing it up a bit – for example, fix grammatical errors and remove useless specifications in the title that nobody is looking for, instead inserting keywords that people are searching for on eBay.
For example, you can add spaces and make the following description easier to read: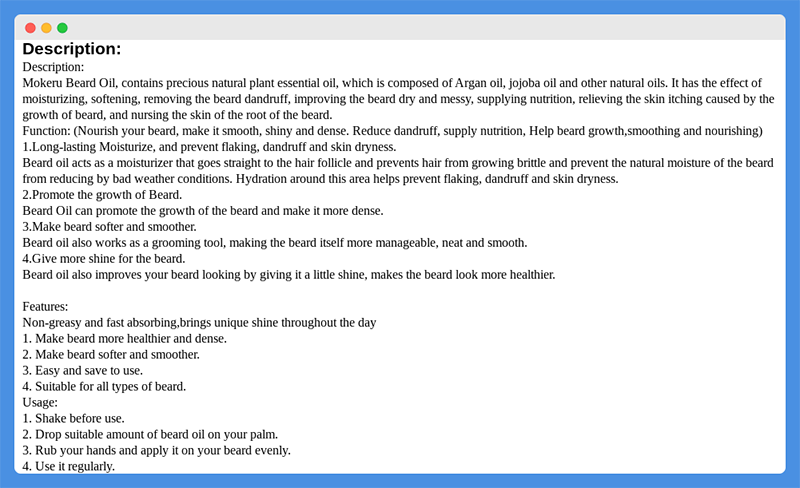 If you don't know which keywords are trending on eBay, use the eBay search bar suggestions as a guide.
You can also use a free keyword tool called Keywordtool.io, though the free version of the tool only comes with limited functionality.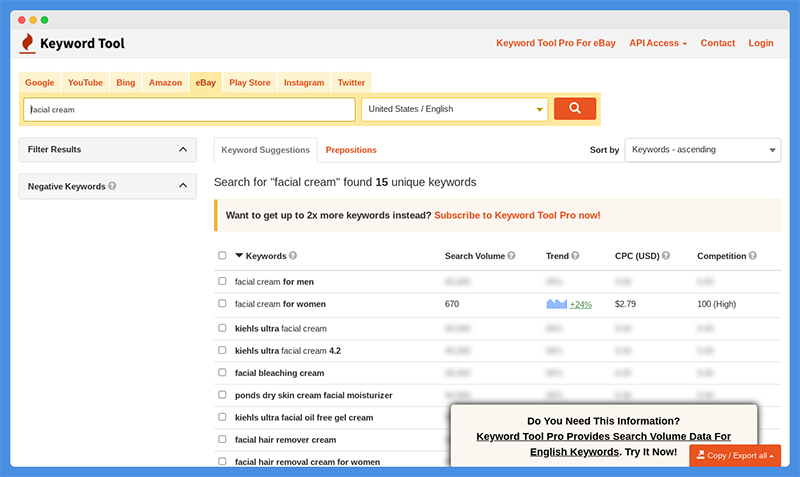 As for pictures, just take the pictures from AliExpress and put them on eBay. You can also edit the pictures or make them look a little different by cropping part of the picture out to focus on a certain quality of the product.
You can also go straight to the manufacturer's website (especially if you are sourcing from a site like Amazon) and see if there are additional photos there.
If you are working with a private supplier, ask them if they have any media you can use in your listings.
One thing to keep in mind is that if other sellers are already selling this product on eBay, try to be a little different with your title and pictures.
This will help you stand out – and always try to include benefits and a call to action in your title that others have left out.
When writing your listings, make sure to highlight the benefits of the product, even if the AliExpress seller did not do so.
Also, include any size charts that were included in the AliExpress description.
Obviously, this all takes a lot of time. If you want to skip the time consuming process of manually copying and pasting AliExpress descriptions, you can use a Chrome extension like Edrop, which allows you to easily import listings and titles from AliExpress and DHGate to your eBay store.
The problem is that the tool is only free for 20 listing imports per month.
If you plan to sell more than that, you will have to continue manually copying and pasting descriptions or pay $12-$25 for a premium subscription.
When creating your listing, make sure to accurately enter the shipping estimate.
If it will take a few weeks, don't say that it will take a few days just to get more conversions – in the end, you will be left with angry customers and possible refund requests.
Explore: Is Amazon Dropshipping Profitable?
6. Fulfill Your Orders
When an order comes in, make sure to fulfill it right away. Doing this is pretty simple.
Simply copy and paste the customer's details, which will show up in your eBay account, to the order form on AliExpress (or whatever other website you are using).
Make sure to double check that the address is entered correctly so that the product does not get sent to the wrong address.
Again, you can use a tool like Edrop to automatically fill out order forms on AliExpress with imported details from your eBay seller account. However, the free account only lets you fulfill 10 orders per month.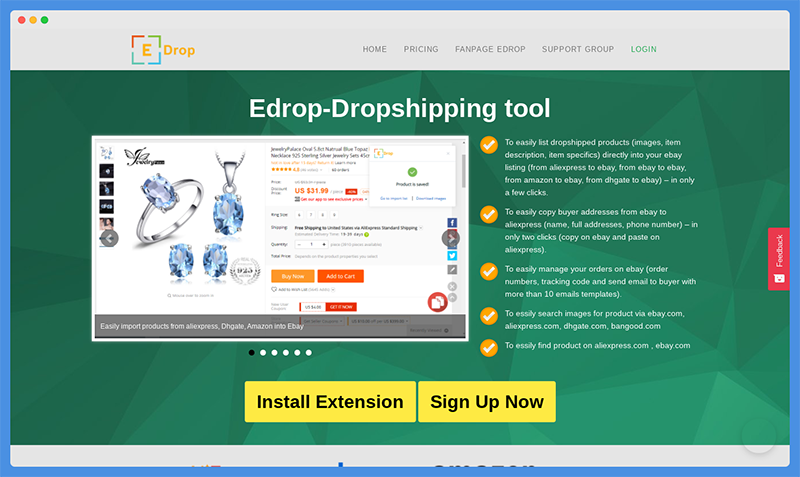 7. Always Check Inventory
Make sure you are not selling products on eBay that are no longer in stock. Otherwise, you will have to cancel an order after it comes in, leading to frustrated and angry customers.
One way to get around this is to only sell products that are popular on AliExpress and which have been getting a lot of sales over a long period of time.
These products are likely to continue remaining in stock for a while.
8. Provide Great Customer Service
Always be there to help your eBay customers when they message you with questions. If they are asking about an order status, keep them updated with tracking information from AliExpress.
If they want a refund, consider giving them a refund and eating the cost of the product.
If you are selling products at a 50-100 percent profit margin, you should be able to eat the cost of a few products here and there.
Since you are a dropshipper, you can't really tell them to send the products back to AliExpress, so just offer them a refund and try to keep them happy.
9. Use PayPal Properly
I mentioned that PayPal does not take a liking to dropshippers. That is why it is important to have a PayPal business account instead of using your regular PayPal account to sell on eBay.
This will reduce the risk of losing your money if your account gets banned.
Also, consider transferring money that you earn from eBay to your bank account as soon as possible instead of letting it sit in your PayPal account.
If your PayPal account gets frozen, you may not be able to access any money inside for six months.
Finally, make sure to add tracking codes to PayPal after you fulfill orders. This will let PayPal know that you are serious and that you are taking care of your customers and fulfilling their orders as soon as possible.
One thing to point out is that when you first start selling on eBay, don't be surprised if PayPal holds the money you receive for 21 days after each sale.
This is common for new sellers to make sure that they are not doing any funny business.
As you get more established, this hold will be removed.
Wrapping It Up
Selling on eBay won't help you get rich overnight. It's not a get rich quick scheme.
It is a business, like any other business. You will need to find a niche, work hard on researching products, and be consistent.
At first, you might not be successful right away, but don't get discouraged. Celebrate every sale you make, even if it's just a few dollars, and work yourself up until you start earning a full time income on eBay through dropshipping.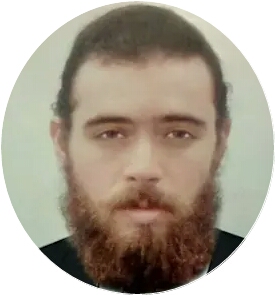 Author: Benjamin Levin
Benjamin Levin is a digital marketing professional with 4+ years of experience with inbound and outbound marketing. He helps small businesses reach their content creation, social media marketing, email marketing, and paid advertising goals. His hobbies include reading and traveling.