Dropshipping is one of the hottest topics in the online business world, but getting started is easier said than done.
One of the major challenges for potential dropshippers is finding the most popular and profitable dropshipping niches.
In fact, it is at this stage that most aspiring sellers throw in the towel. But finding a good and profitable niche doesn't have to be a problem.
The major problem may be that you are overthinking it, so to steer you in the right direction, we have carefully handpicked 25 profitable dropshipping niche ideas.
1. Baby gear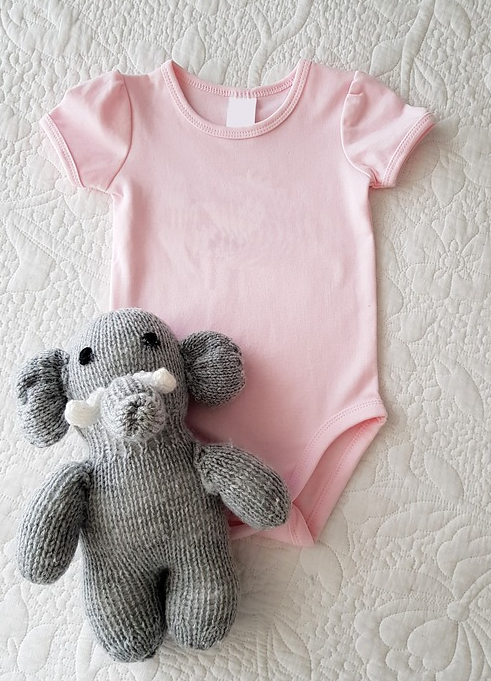 You may not know this, but selling baby products is a goldmine for dropshippers. In fact, according to Statista, the baby care product market is valued at $73.86 billion.
Some of the most popular products in the market are toys, baby clothes, feeding accessories, diapers, body care products, and many more.
It is also useful to know that an average of 360,000 babies are born daily, which means that every day is an opportunity to make money from baby products that will be ordered by parents, uncles, aunts, and grandparents.
This is a profitable dropshipping niche because baby products are light in nature, which means that they are easy to ship.
They fall into a reasonable price point, typically between $20 and $200, and there's a ton of baby gear suppliers, so you will not have to look too far to get products.
2. Camera accessories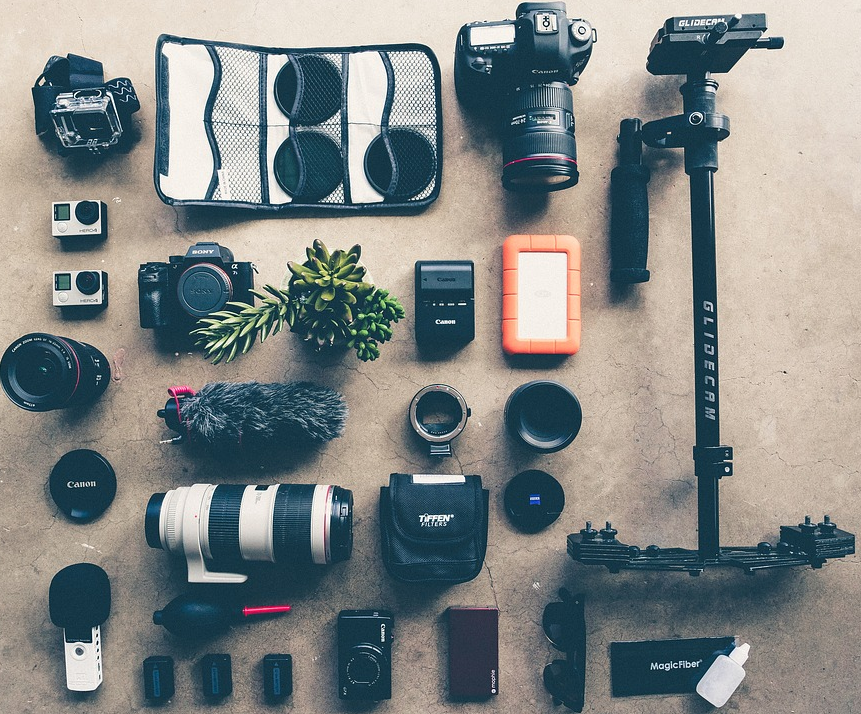 I know what you are thinking:
Isn't the camera market difficult to make a break-in? Yes, it is, but there's a difference between trading cameras and trading camera accessories.
The industry is valued at $2 billion dollars, which means that there is plenty of money to go around.
There's a ton of different camera accessories that you can sell, so while it may be a bit of a tug to sell camera bodies, selling specific parts can be very profitable.
It also helps that camera hobbyists and professional photographers are willing to spend top dollars for their tools, and there are lots of them, which means that there's a big enough market for you.
Camera accessories are generally light to ship, but there are also fragile, so it is a market for sellers that have some experience dealing with the products.
3. Cell phones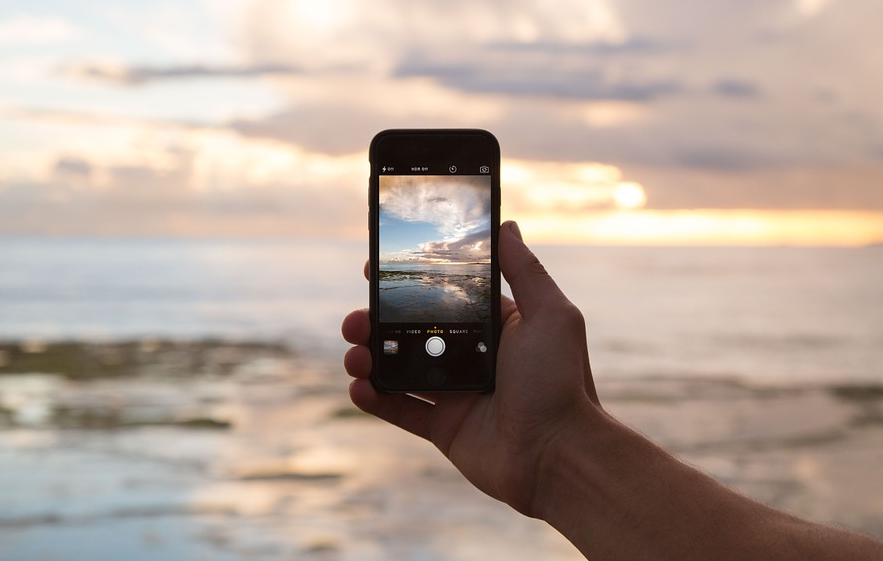 Cell phones and accessories is right up there in the list of best dropshipping niches.
It almost always pays off when dropshippers choose to sell products that are in high demand and there are only a few products in the world that sell better than cell phones.
According to statistics, more than 5 billion people own a cell phone, which means that at least 66.53% of the world's population owns a phone, and this data is not limited to only developed countries.
Cell phone users are always on the lookout for the latest versions or the trending phones, which means that every single cell phone user is a potential customer for you.
Phones cases are also a big deal as cell phone users either buy them to protect their phones or to make a fashion statement.
These phone cases are not expensive. In fact, you can use a company like Teelaunch to create high-quality designs for your cases at a negligible startup cost.
Explore: Best Dropshipping Companies & Sites
4. Fashion and clothing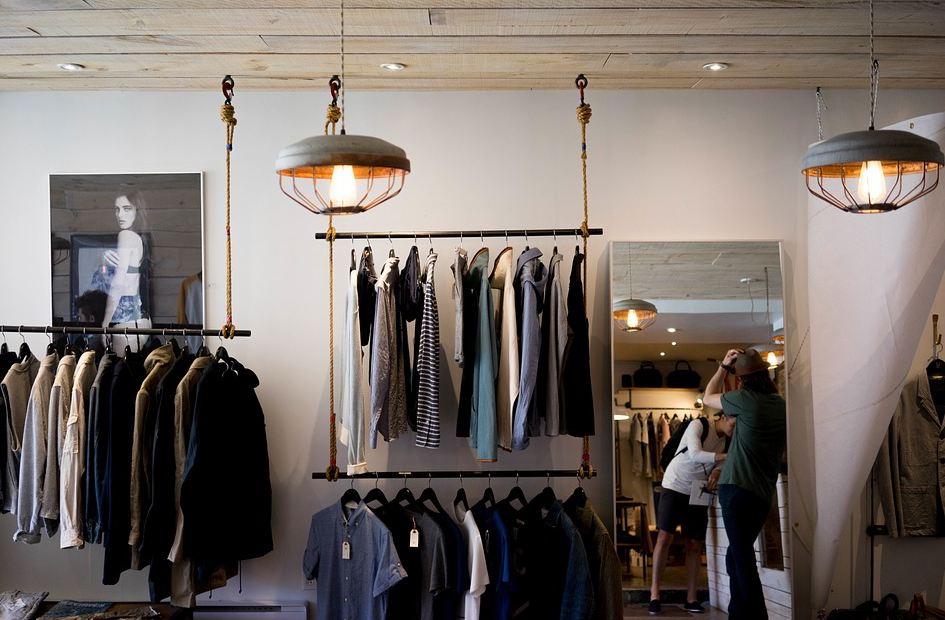 Clothing is perhaps the most popular dropshipping niche of all.
Clothes are necessities, which means that everyone buys them, but more than that, they are pieces of linen that allow us to express our individual style in a unique way.
The manufacturers are aware of this, which is why we see all kinds of clothing styles being introduced into the market every day.
According to Statistics, stakeholders in the clothing market make an accumulated sum of $12 billion every year, which proves that there's a lot of money to be made.
The best part about this niche is that you are presented with a wide variety of sub-niches to choose from.
You can sell clothes for the elderly, teens, pregnant women, nursing mothers, school children, and many more.
You can always start with one branch and once you have established your brand, you can expand to other markets.
It is cheap and easy to ship clothes and the prices vary greatly.
5. Software and computer products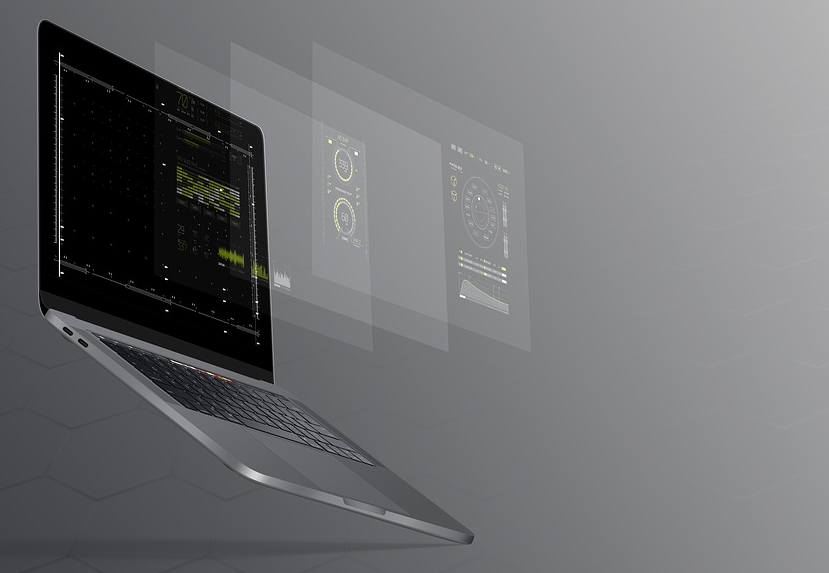 Bill Gates and some of the world's richest people made their fortunes from selling computer products.
That doesn't mean that you will make billions from dropshipping computers and software, but you can definitely earn a decent amount of money from the industry.
According to statistics, almost half of the private households worldwide have at least one computer, which means that there are millions of people that you can sell to.
With computer products, there's an incredible variety of products to choose from, so you will surely get a product that suits you.
The plus side is that technology is growing pretty rapidly, so there's a lot of room for your business to grow in the future.
Dropshipping computer products can be the perfect venture for beginners as it requires very little experience to get into.
6. Consumer electronics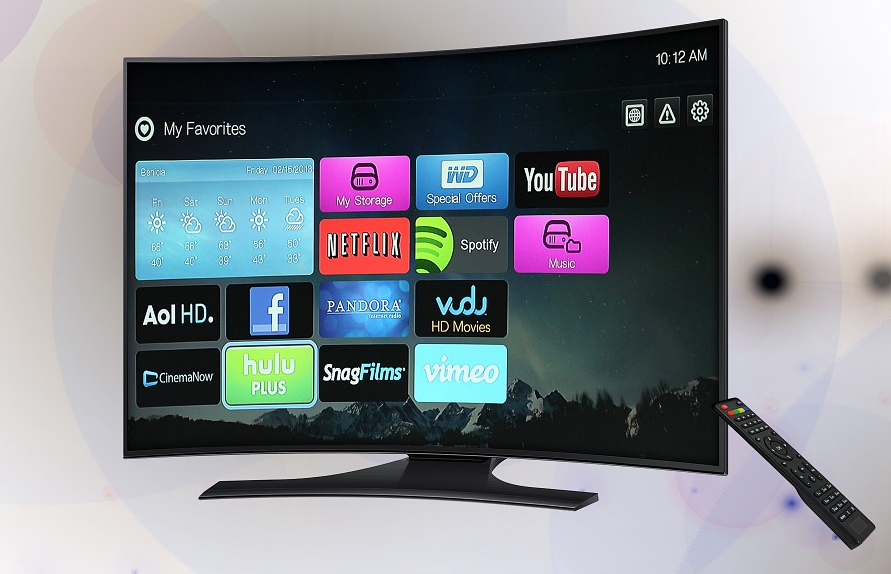 Electronics are virtually everywhere. Some decades ago, only affluent homes could afford to own a piece of electronics, but now, everybody owns something, whether it is a TV, smart device, or computer.
According to reports, the global consumer electronics market that was valued at $1.173 trillion in 2017, is projected to hit $1.787 trillion in 2024.
That goes without saying that it is a big-money market.
This niche has different categories of products ranging from iPods, cameras, computers, refrigerators, and a bunch of others, so you have hundreds of options to choose from.
As much as the consumer electronics market is already raking in so much money, it is still a growing market.
This means that there are plenty of new products to come that you can quickly jump on as long as you are in the niche.
Consumer electronics can't be left out when talking about top dropshipping niches.
Also Read: Worldwide Brands Review – Best Way To Find Genuine Wholesalers
7. CDs and DVDs

Forget Netflix and HBO for a minute, CDs and DVDs are still very much in vogue.
Ask yourself how many movies you own. Check your household and you will find that there are more than a couple dozen movies that were bought within the past year.
But techies say that physical movies are dead. Well, they are wrong because the industry is still raking in billions of dollars yearly.
The last Black Panther movie alone generated over $25 million in DVD sales.
So much for a dead industry right?
This niche does have a lot of competition, but it is not yet oversaturated.
The product is light and can easily be placed in an envelope, which makes shipping cheap and easy. The price of most DVDs ranges from $5 to $20 except for collectors' editions and series which may cost more.
8. Health and beauty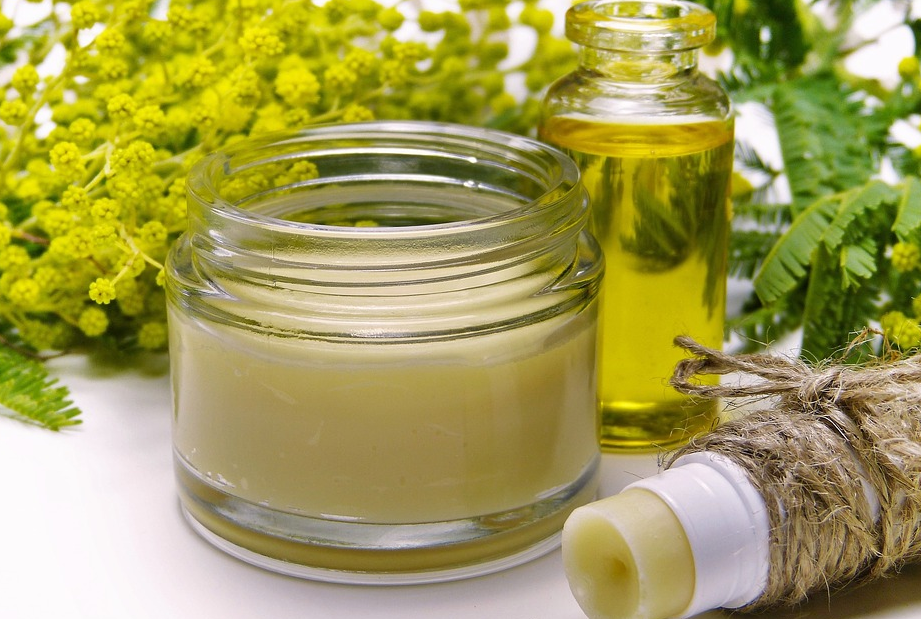 This niche isn't that difficult to make a break-in, because everyone wants to look attractive.
In the US alone, the cosmetic industry rakes in as much as $64 billion, and get this: the market value of the Canadian hair industry is worth more than 1 billion CAD.
Despite these huge figures, the cosmetic and hair industries don't even begin to scratch the surface of the health and beauty market as a whole.
The industry even extends into the nutrition and fitness market and will only continue to grow, which means more great products will be introduced into the market along the way.
This unlimited selection of products gives you access to thousands, if not millions, of products to choose from.
The majority of health and beauty products are small, so they are easy to ship.
If you can stay in the niche long enough, you can carve a name for yourself and make a lot of money.
9. Jewelry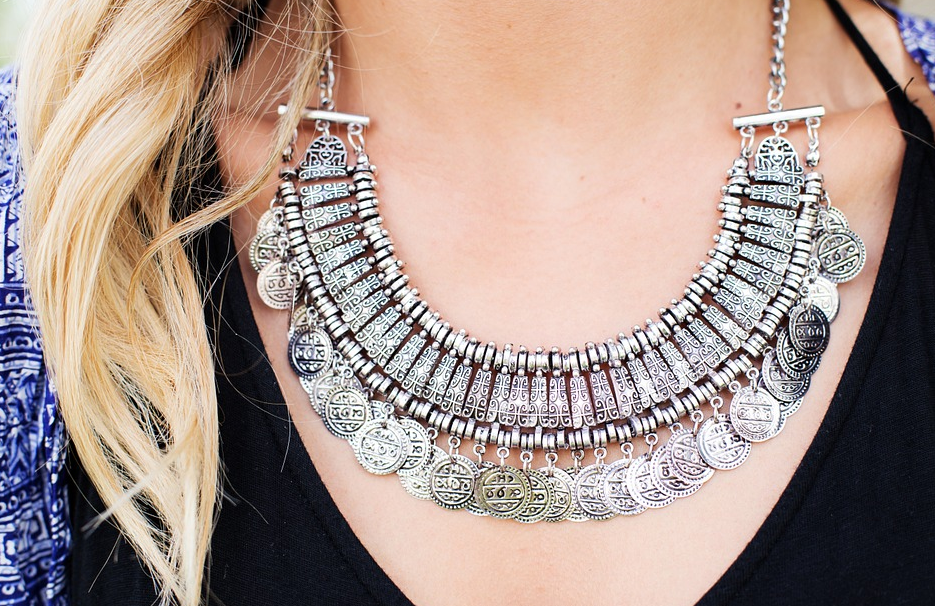 Everyone loves a little glitter every once in a while. For a lot of people, the type of jewelry that they put on is a representation of their style, class, and uniqueness.
The jewelry industry is similar to the fashion industry and it's just as popular.
In 2018, the value of the Jewelry market was valued at $271 billion and is projected to hit $645 billion in 2035.
This alone makes the industry one of the most profitable dropshipping niches we have looked at and there's so much more room for new sellers.
Unless you want to trade in luxury and high-end gemstone products, Jewelry is typically affordable.
It also has a couple of sub-niches that you can go into, for example, you can sell wedding jewelry, jewelry for dog owners, and a couple of others.
Also Read: Salehoo Vs Doba – How To Find Best Dropshipping Suppliers
10. Shoes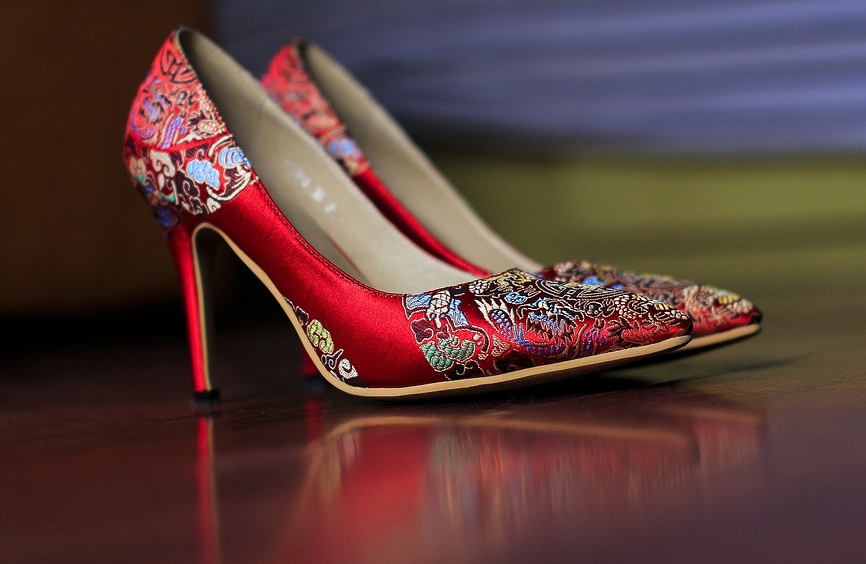 Ideally, this niche should come under the fashion niche, but it's too large, which is why we have placed it on its own.
Everyone buys shoes. Women buy them even more.
In fact, Time Magazine records that the average woman spends an estimated $16,000 on shoes throughout her lifetime.
That's a lot of shoes considering that shoes are priced between $10 and $150.
This implies that there are higher chances of you making more money in this niche than in most others.
The market houses a variety of sub-niches, so you can sell shoes for toddlers, men, women, sportsmen, and so on.
Shipping is easy and inexpensive and there are a lot of vetted shoe suppliers in the market.
If you're looking for top niches for dropshipping, Shoes is one of them.
11. Sporting equipment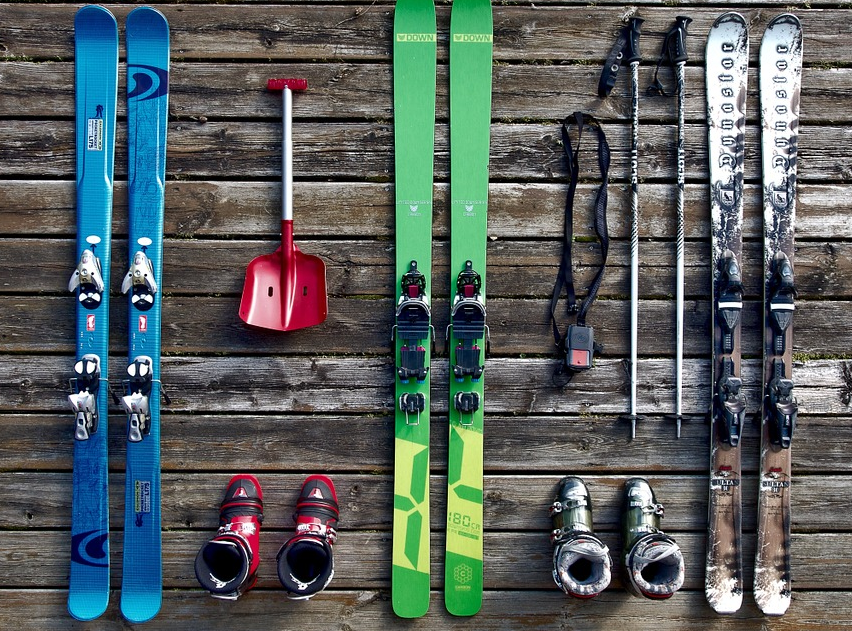 The list of best dropshipping niches is incomplete without sporting equipment.
This niche is yet another one that is worth billions of dollars. In the US alone, sports lovers have spent more than $80 billion on athletic equipment alone.
What makes the market so attractive is that sporting activities are done everywhere, from exercising at home, to middle school sports, even to the Olympics.
This means that there will be no shortage of customers if you play your cards right.
The best part is that not only is there a large customer base, most buyers in this niche are not shy to spend huge sums of money when making a purchase.
As with a lot of other niches that have been mentioned, this niche has a lot of opportunity, since there are more sports than you can count.
This market may not be the most friendly to beginning dropshippers, but after a while, you will get the hang of it.
12. Toys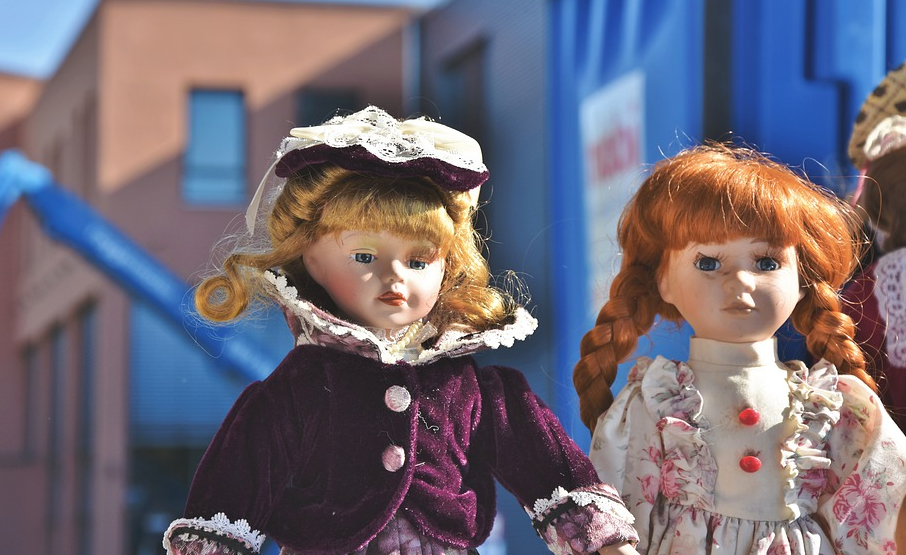 You may find this hard to believe, but the sales of toys amounted to $90 billion last year.
The is why we are ranking it among the most profitable dropshipping niches of today.
Think about it, around 26% of the world's population is under 15 and adults spend hundreds of dollars on toys for their kids, so do the math.
The niche has a very large customer base because your primary customers are kids.
Kids do not have money of their own, but they can be very persuasive. By implication, your customer base extends to parents and other family members.
This niche also has different sub-niches and you can always upsell and cross-sell to make more money.
Explore: The Best T-shirt Dropshipping Companies
13. Travel and outdoors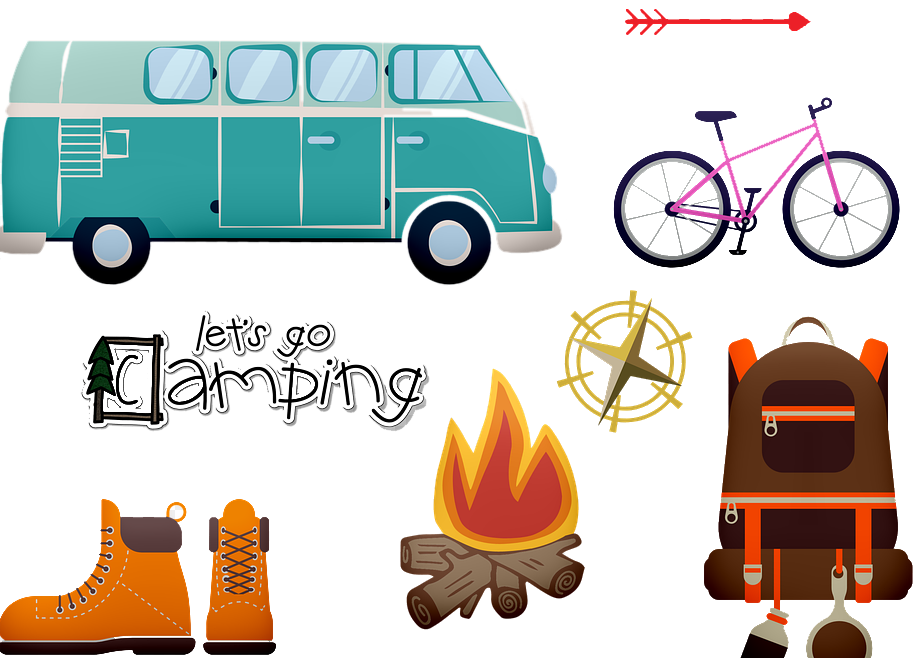 This industry rakes in more than $500 billion in revenue and has created millions of jobs to follow.
In fact, the industry is the third-largest in the world after the financial and health service industries.
That goes without saying that it also has many subcategories, so you can choose from hiking, biking, canoeing, and any other thing that has to do with traveling.
It will take you only a little effort and time to find a supplier, as they are practically crawling everywhere, so even new dropshippers will have no problem breaking into this niche.
14. Video games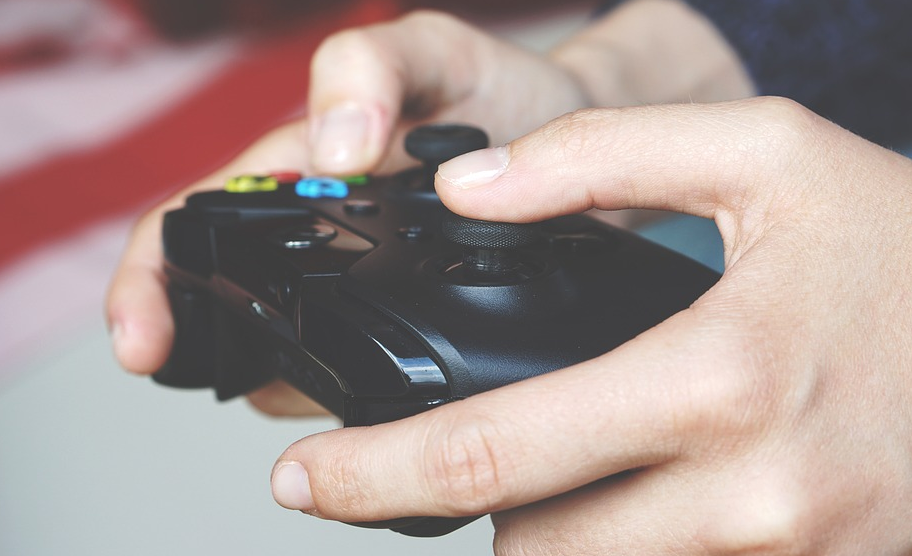 Video games have also been one of the most sought-after products for young people.
In fact, it is one of the few areas where they don't mind spending a huge chunk of their money.
In the United States alone, the industry gets more than $40 billion every year.
It has gotten even bigger since gamers themselves stand to make money from playing video games and streaming them online.
One thing that this niche has going for it is they there are millions of loyal gamers around the world and you could benefit from that passion.
A drawback is this – the competition in this niche is fierce, so you have your work cut out for you.
It is a growing industry, which means that new video games will keep surfacing as technology improves.
15. Tech supplies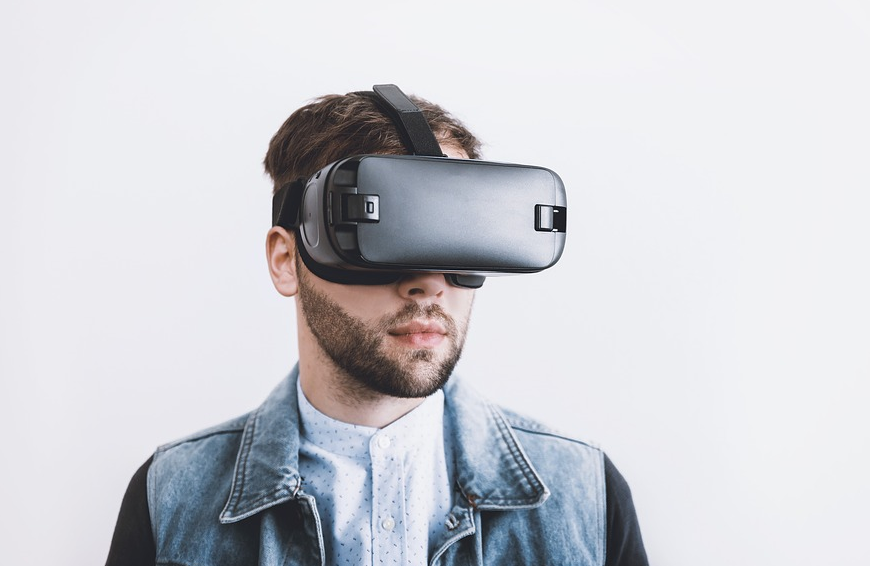 The tech market is grinding hard lately.
Inventions such as drones, VR glasses, AI-powered phones, smartwatches, and the like, are selling out quickly and this phase will not end anytime soon.
On the contrary, it will continue to soar, especially as new products are being introduced into the market every day.
In 2018, the global 3D printing market was worth around $9.9 billion and it is expected to hit $34.8 billion by 2024.
This is not unconnected to reports that everyone living in a developed country has seen or touched a 3D product.
The drone market alone will hit $5.41 billion in 2022 and there are thousands of other different products that sell faster than drones.
Explore: Best Dropshipping Products To Sell
16. Weight-loss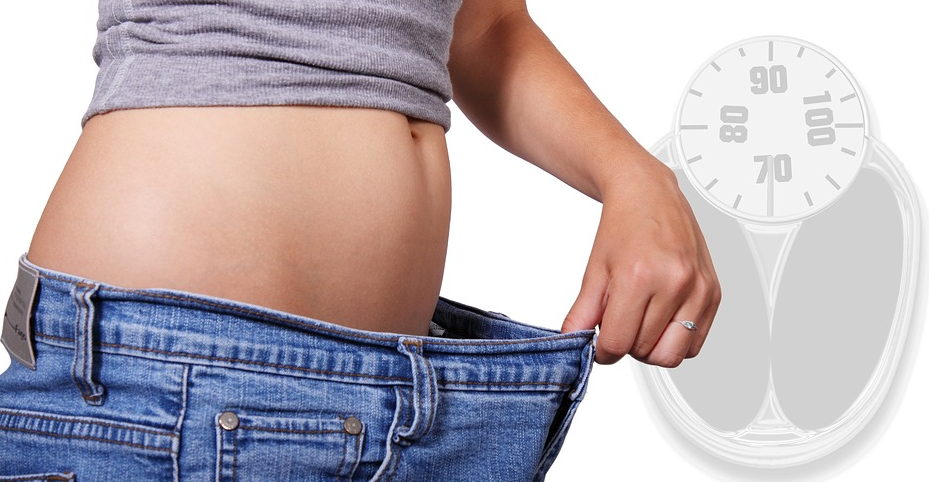 Just like the health and nutrition niche, the weight loss industry is another very lucrative one.
According to statistics, about half the population of America says that they are trying to lose weight.
That's about a hundred million potential customers already.
People are willing to spend money to get products in the industry, so you are likely to thrive here if you are a fantastic marketer or are knowledgeable on the subject.
Unless you know a lot about digital marketing, it's easier to read a couple of resources and get acquainted with weight loss.
If you can write a few killer articles and get some testimonies for your products, you should be raking in the money in no time.
Weight loss products is a great dropshipping niche idea to explore.
17. Home decor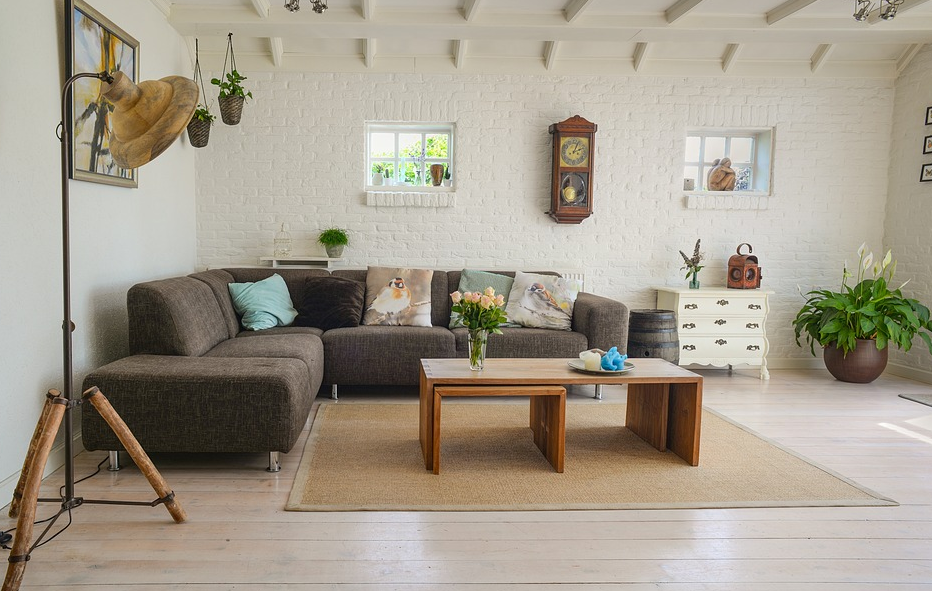 The home decor market is another fast-growing niche.
Everyone wants to live in a beautiful home and impress their friends whenever they visit, but not a lot of people will go to the market in search of decor.
However, if you can get it in front of them, they will be willing to pay a lot of money for it.
Last to last year, furniture and DIY categories had an unprecedented amount of success on eBay.
In fact, statistics say that the home decor category is the fourth most valued global consumer industry.
It has a lot of sub-niches within it, so you will not be lost for what to sell.
18. Lifestyle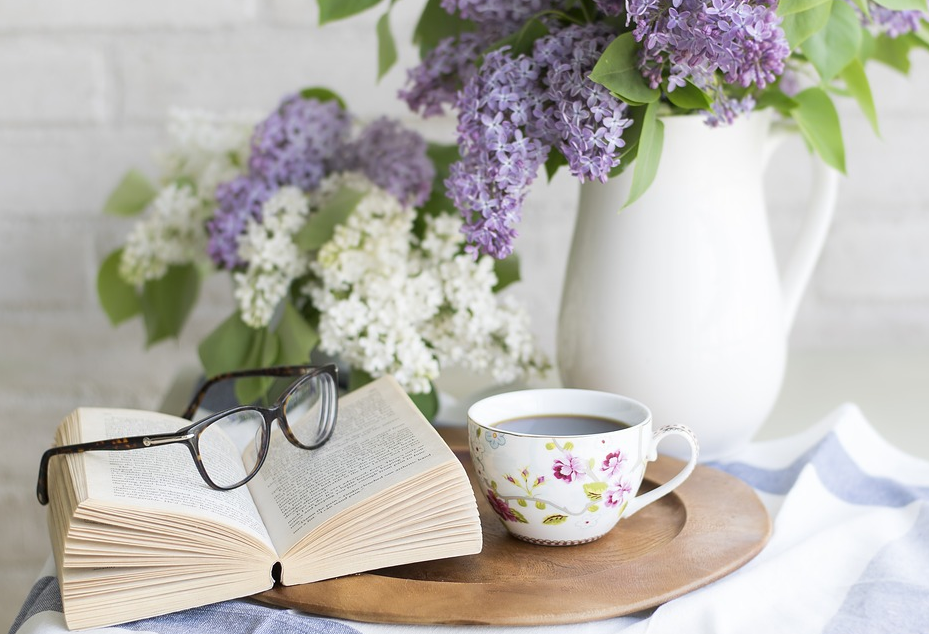 Lifestyle products and items is the next on our list of best dropshipping niches.
This niche will be perfect for you if you already blog about daily living and lifestyle.
If not, you can still make a lot of money from selling products that people can't do without.
If you put in a little effort into marketing your lifestyle products, you are bound to make a lot of sales because people will buy from you for many different reasons.
Some will want to buy from you because the product aligns with their hobbies, passions, or interests, while others will make an order simply because they are having a boring day and your sales copy did the trick.
One of the highest-selling lifestyle products this year was the Galaxy-inspired color scheme design. It was mainly appealing to customers who liked moon and star themed decor.
Also Read: How To Launch Your Alibaba Dropship Business With Alidropship
19. Night masks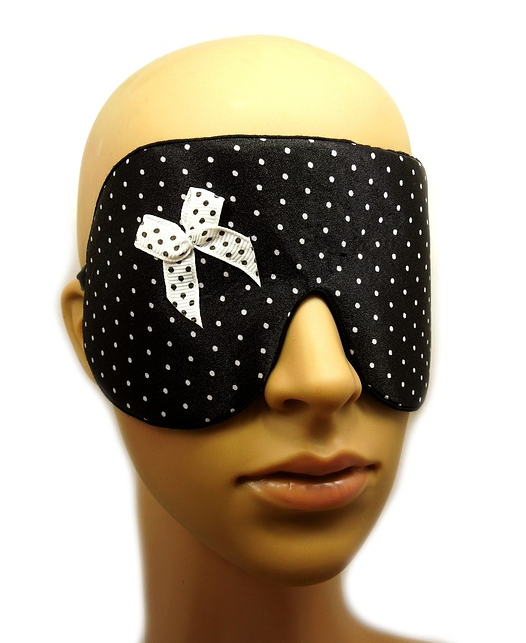 It may not sound like it, but the night mask market is one of the most lucrative niches on this list and online sales for the product have skyrocketed like never before.
This is because a lot of people are unlikely to go into the supermarket to find a sleeping mask, but when they see it online they realize that it is just what they need at night to block out the extra light and get better sleep.
If you are skeptical about selling night masks as a sole product, you can complement it with similar products like earplugs, hammocks, etc., and see how it turns out.
20. Dog care products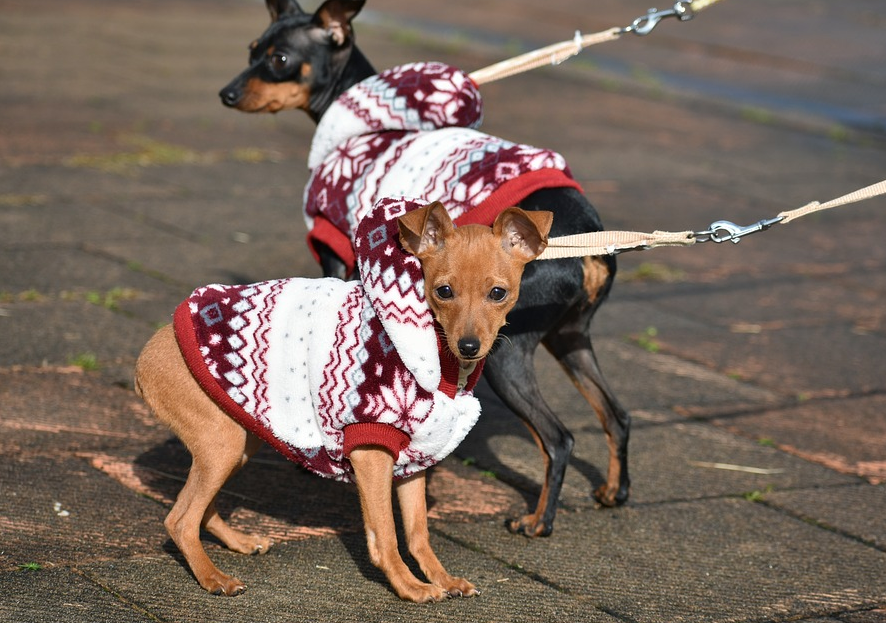 There are millions of dog lovers, so this looks like a profitable niche already.
A quick search on Google will show you that there's a line of potential customers that you can sell different dog accessories to, and this is one niche that will hardly run out of popularity.
Dog accessories can include leashes, toys, and dog beds.
You can also sell consumable products like dog food and supplements.
Another subcategory that you may find lucrative is dog clothing.
Nowadays, a lot of people love to dress up their pets, so it shouldn't be too difficult to get them to buy a sweater for their puppy if you can put up an attractive picture.
21. Fitness products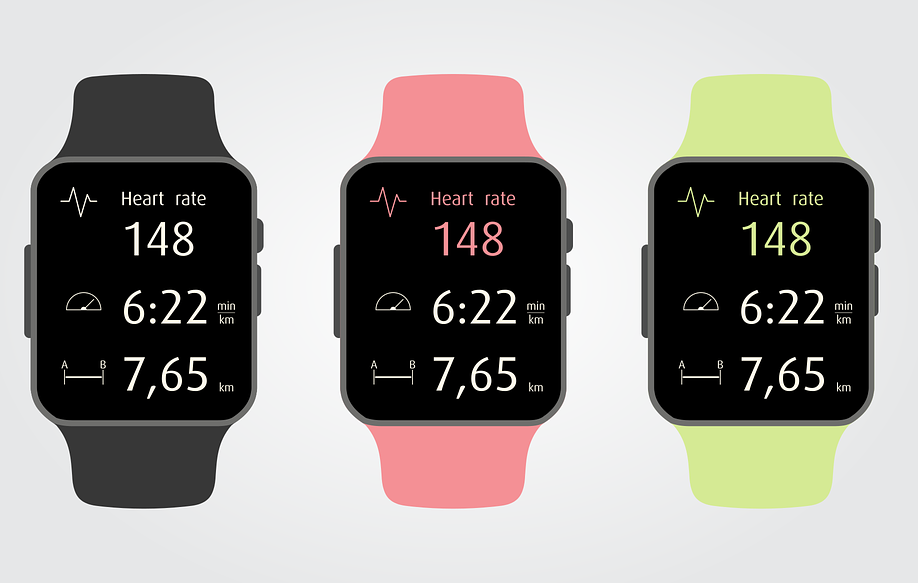 Garmin and Fitbit are some of the biggest brands that are associated with fitness products, but you too can make your big break in the industry.
One of the best selling products in the industry at the moment are fitness trackers. It's a highly profitable dropshipping niche today.
They are little smart devices that fitness enthusiasts wear to measure their heart rate, distance traveled, and number of steps logged.
They are popular among sportsmen, but just about anybody will likely be fascinated by the product if you can get a picture of it in front of them.
Check Out: Best Amazon Dropshipping Courses
22. Dental products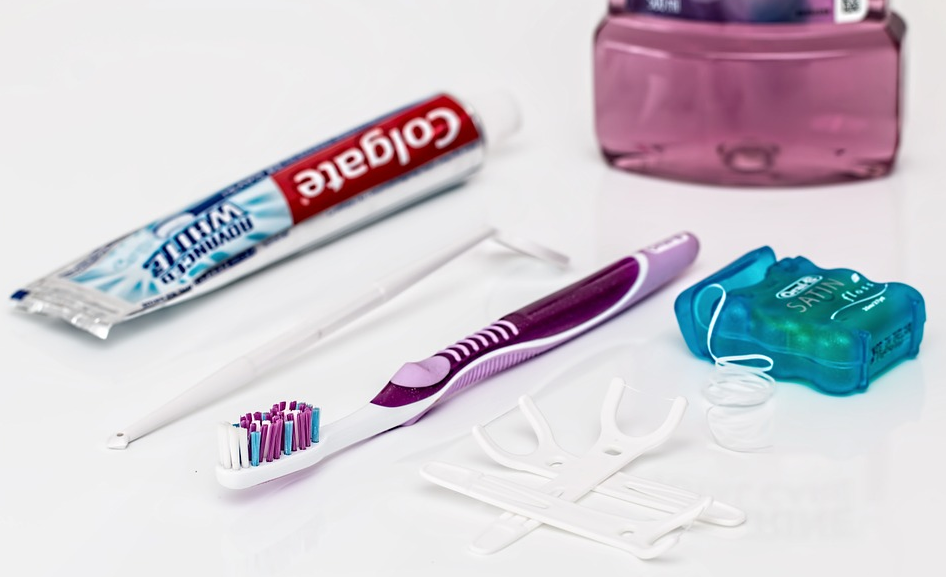 Not everyone is crazy about visiting a dentist every other month.
In fact, the high cost of seeking dental care from a medical professional and purchasing the prescriptions that follow has led more people to seek alternatives in dental products that they can buy online.
This has caused a spike in the sales of teeth whitening products.
According to statistics, the teeth whitening industry is projected to be valued at $7.4 billion by 2024 and a quick search for the average price per product shows that there's little competition in the industry, so now is the time to cash in.
23. Wireless devices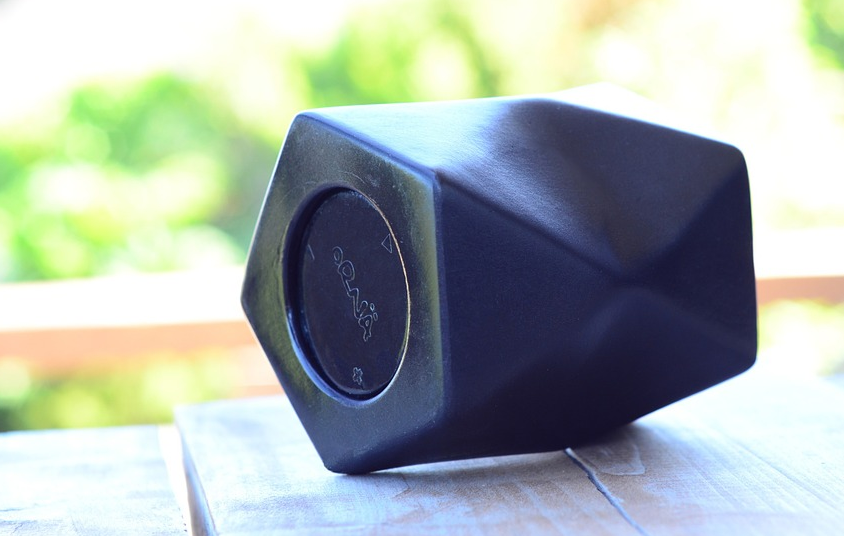 A quick look at the insane amount of orders from AliExpress shows that selling wireless devices can rake in a lot of money.
Wireless devices can be smartphones, Wi-Fi routers, audio devices, and other consumer electronics.
Global forecasts project the audio market to cross the $31 billion mark by 2023, so the market has prospects.
24. Posture correction belts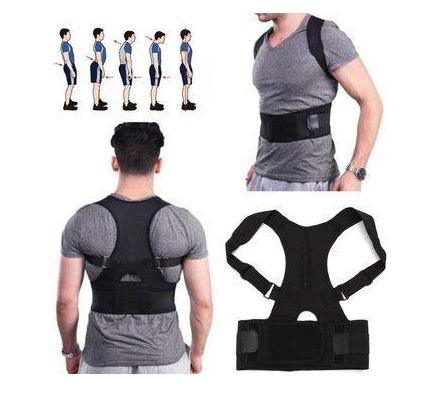 Image source: Amazon
The average posture correction belt sells for $12 dollars and can easily fetch you a huge profit margin if you play your cards right.
Many people are looking for simple solutions to solve their posture problems, which means that this niche has a huge pool of potential customers.
Check Out: Best Woocommerce Dropshipping Plugins
25. Backpacks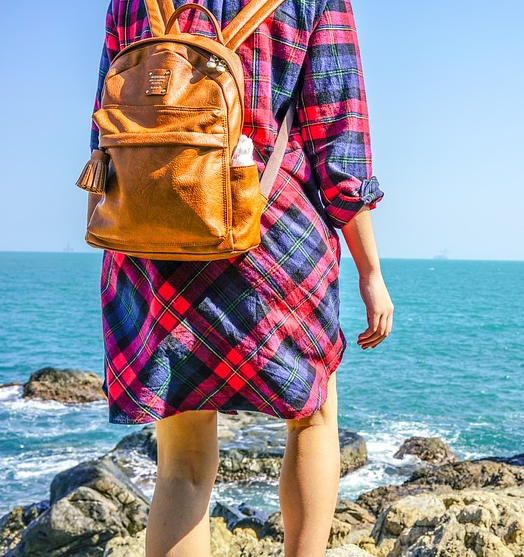 This is the last on our best dropshipping niches, but it's definitely not the least.
The bag industry alone is worth more than $150 billion, and you can sell all types of backpacks from bags for men to school bags for teenagers.
If you sell kids' bags, you can target mothers in your ads, plus the best period to double down on your marketing efforts will be around August when the new school session begins.
Final words
Now that you have seen our list of 25 of the best dropship niches across different industries, the ball is now in your court.
Remember, information and ideas are nothing without action, so if you want to make money from dropshipping, there's no better time to act than now.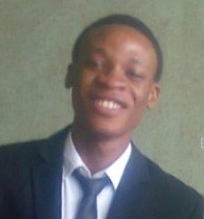 Author: Efose Ikhalo
Efose says he is a polymath, which reflects in his work. He excels at inbound marketing, tech, and business. He has a rich experience of working with renowned digital marketing agencies in the past. Often writes for top blogs.