When starting a business, landing pages are an essential. Whether it is to market a product, share a blog, or build a strong e-mail campaign, there are several landing page builders that can help you make it happen.
One of the most important components to e-mail marketing is to have a well-designed landing page or sign up form to collect e-mails from potential clients.
LeadPages is an online tool that was created to help businesses and entrepreneurs grow their e-mail lists.
LeadPages is the leader in the e-mail marketing and landing page space. It's difficult to list many tools that are better than Leadpages today.
However, there are definitely some tools that cater to your requirements better than Leadpages does.
Here are seven of the best LeadPages alternatives out there for you to consider.
Best Leadpages Alternatives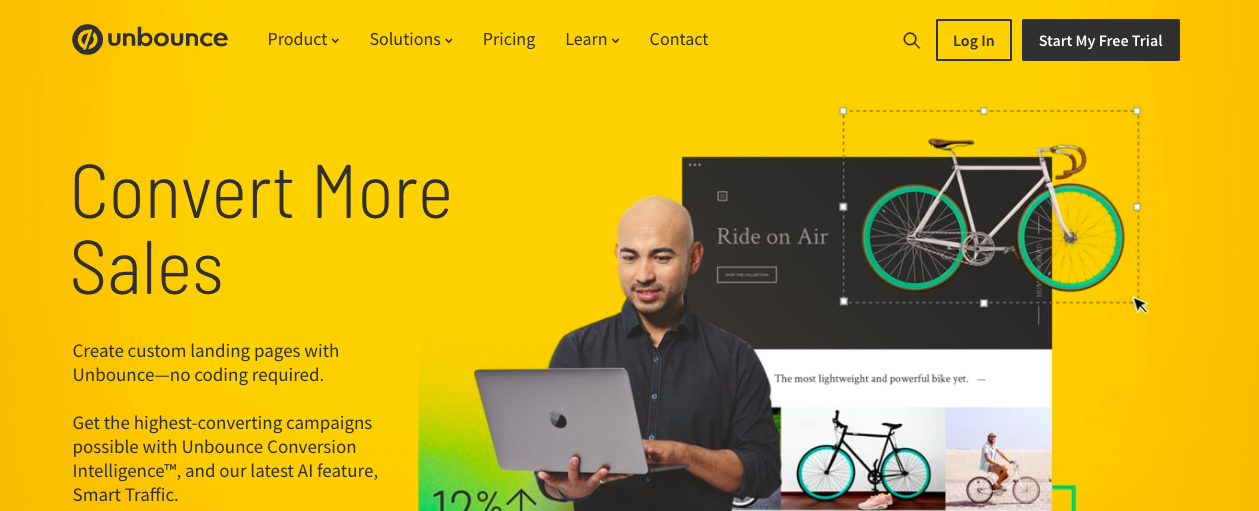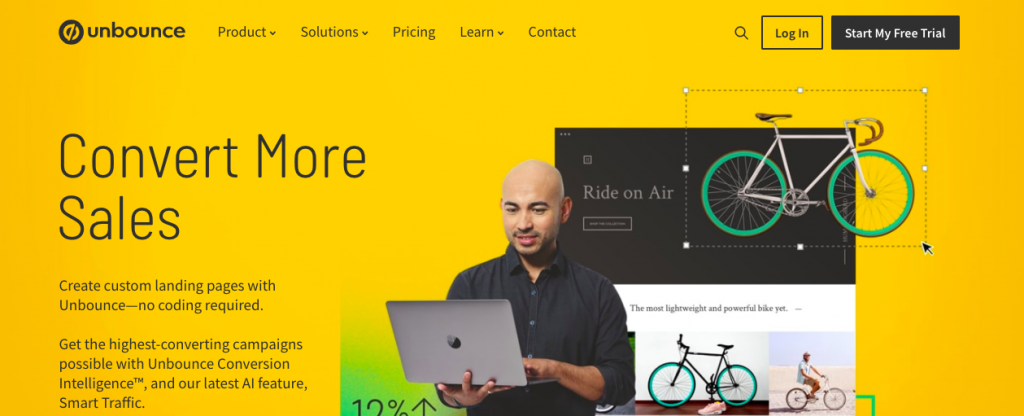 Unbounce is another online platform that is designed to help customers build landing pages to enhance their marketing efforts.
Considered one of the easiest and fastest landing page builder services in the world, Unbounce has helped top business names like Hootsuite, The New York Times, and Vimeo reach success.
While it is a landing page platform, one look at their website shows just a significant number of features that work together to help users build, integrate, convert, and optimize all of their landing pages.
If you're looking for a solid alternative to Leadpages, look no further than Unbounce.
Unbounce has 4 plans:
Launch – $80 a month (500 conversions, 20k visitors, 1 domain)
Optimize – $120 a month (1000 conversions, 30k visitors, 3 domain)
Accelerate – $200 a month (2000 conversions, 40k visitors, 7 domain)
Scale – $300 a month (3000 conversions, 50k visitors, 15 domain)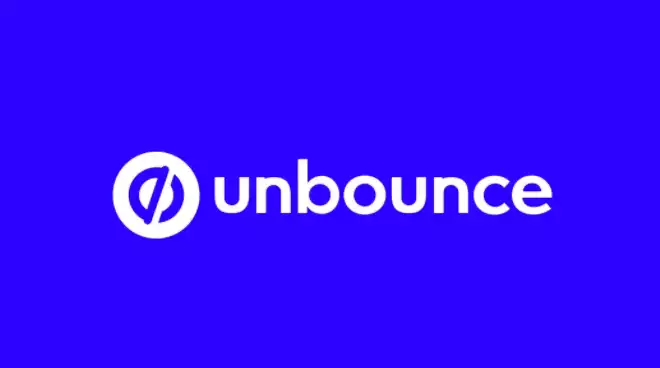 We earn a commission if you click this link and make a purchase.
Read : ClickFunnels Vs Unbounce
InstaPage is first on our list of best alternatives to Leadpages.
InstaPage is a cloud based, easy to use, creation tool for landing pages. Often compared to Leadpages, InstaPage has a drag and drop editor that beats competition because it allows users to place elements at any place on the page.
InstaPage makes it easy for people to create landing pages, even with no experience.
Their membership price gives users over 195 pre-made templates and also offers blank templates for people who want to make their page from scratch.
Landing pages made by InstaPage are easily integrated with most popular e-mail service providers like Mailchimp, ActiveCampaign, ConvertKit, and Aweber.
You might want to read : Convertkit Vs Aweber
All landing pages are mobile responsive and look great on desktop as well. InstaPage offers free hosting for all pages on its server, or your pages can be easily imbedded on Facebook or your WordPress blog.
All in all, it's a good Leadpages alternative.
As far as Instapage prices are concerned, it has 2 plans:
Business – $199 a month. Annual payment is cheaper at $149 a month
Enterprise – custom pricing
Trial period is for 14 days.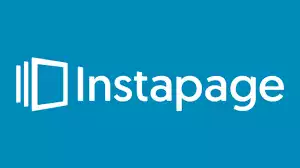 We earn a commission if you click this link and make a purchase.

ClickFunnels is a leading website builder that costs significantly more than many of the other platforms.
It markets itself as an online system for people who have a great idea to be able to quickly and easily set up landing pages within a sales funnel to start making money quickly.
For any person who has a product or service they want to sell, ClickFunnels will help turn dreams into well-designed sales funnels that convert your website traffic into customers.
ClickFunnels relieves new entrepreneurs from having to spend hours, days, or even weeks learning how to design a webpage. Instead, the platform makes the development process simple.
This is perhaps the best Leadpages alternative.
Clickfunnels has a 14-day free trial. Apart from that, ClickFunnels offers 3 pricing plans.
$97/month Basic plan – 100 pages, 20 funnels, unlimited contacts and members, 20000 visitors a month.
$297/month Platinum plan – offers unlimited funnels, pages, and visitors.
$2497/month Two Comma Club X – Unlimited offerings but limited enrolment.
ClickFunnels - Check Special Pricing
Beautiful high-converting sales funnels. Simple, quick & easy to build. Includes email, Facebook automation along with in-built shopping cart. Check Special Pricing.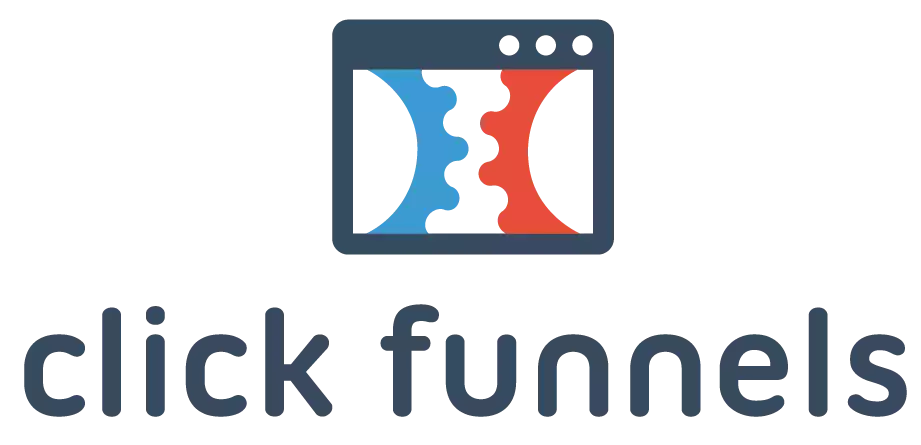 We earn a commission if you click this link and make a purchase.
Explore : Best ClickFunnels Alternatives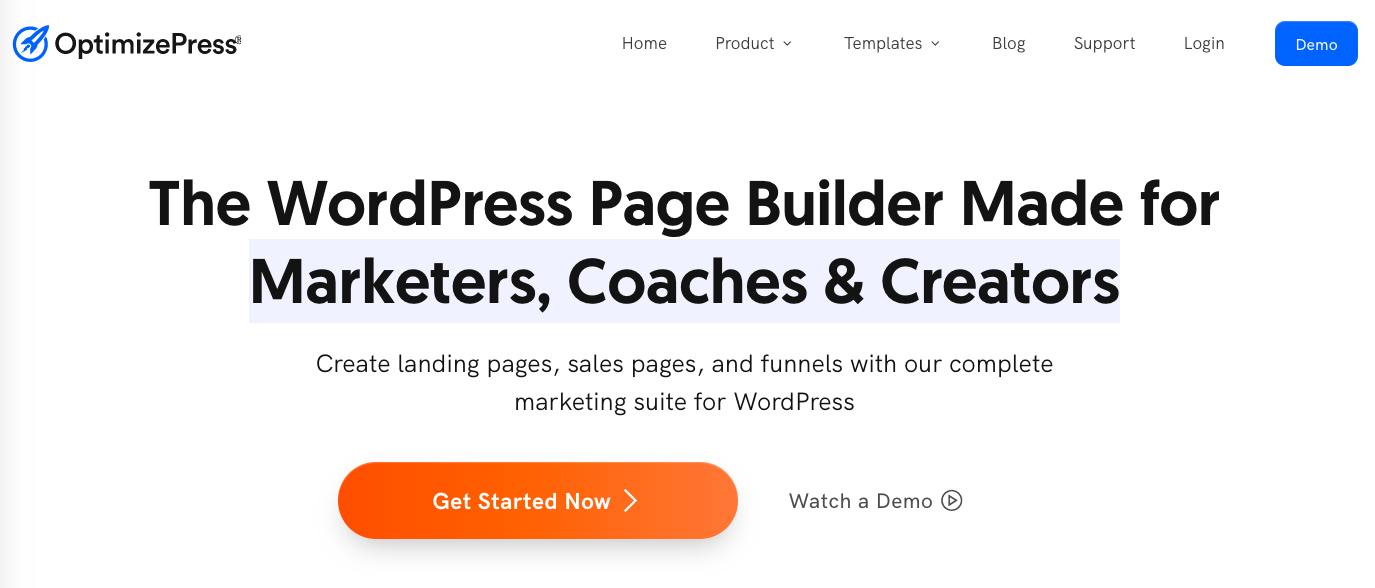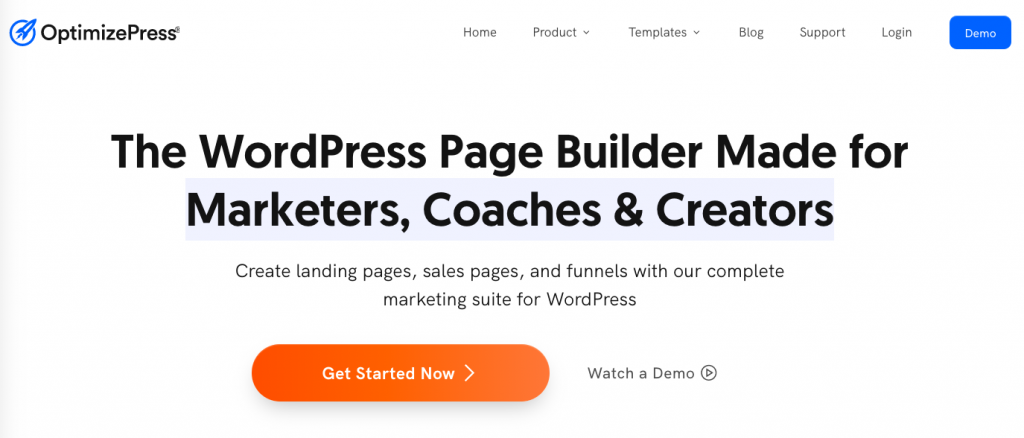 Another notable alternative to Leadpages is OptimizePress.
OptimizePress is a WordPress plugin that was specifically developed to help users create landing pages, sales pages, or membership sites with ease. While it is a landing page builder, OptimizePress is also a lot more than that.
One of the best features of OptimizePress is that it makes building a whole WordPress website simple by allowing you to select themes or optimize your own page, with an intuitive interface.
OptimizePress is priced at $199 a year. This is the only plan they are offering at the moment but it includes everything you want.
Related: Leadpages vs Optimizepress – Which is Better?

We earn a commission when you click this link and make a purchase.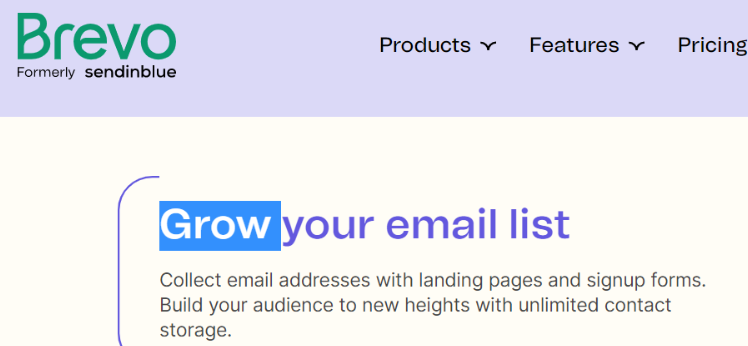 Brevo delivers some nicely featured landing pages that are capable of helping marketers and entrepreneurs to sell more stuff.
Of course, a good landing page is the way to get the job done, and barely will you find a top-notch email marketing tool that doubles as landing page builder to streamline your conversion, as affordable as Brevo.
They have recently added a landing page editor that has a nice and easy interface with a bunch of professionally designed templates to choose from.
Brevo has a solid email marketing platform with countless number of email being sent everyday.
Its success in the marketing industry can be attributed to the fact that it has convincingly solved one of the problems that have plagued marketers, especially newcomers, which is to automate their email marketing efforts on a shoestring budget.
The game-changer for Brevo is probably its free plan that allows users to send out 300 emails and still retains its marketing automation features and customer support without paying a penny.
That doesn't take anything away from its comprehensive features, which includes contact management, campaign reports, transactional messages, and landing pages.
Aside from its free plan, the first thing that will excite any new user is the cost of its paid plans. It offers 4 plans.
It is a great option for people looking for a cheaper alternative to Leadpages.
You will expect its email marketing feature to be barely manageable for its price point, but that's not the case.
Its email automation kit is worthy of comparison with the likes of MailChimp, but unlike Mailchimp, this feature is available for all of its packages.
Brevo automation feature is even more extensive than Mailchimp as it allows you to send different types of responses according to your subscribers' actions.


Transactional emails feature is another area where Brevo got it right and this is key if your business relies on an automated system to issue order confirmation, payment receipts, and password recovery messages.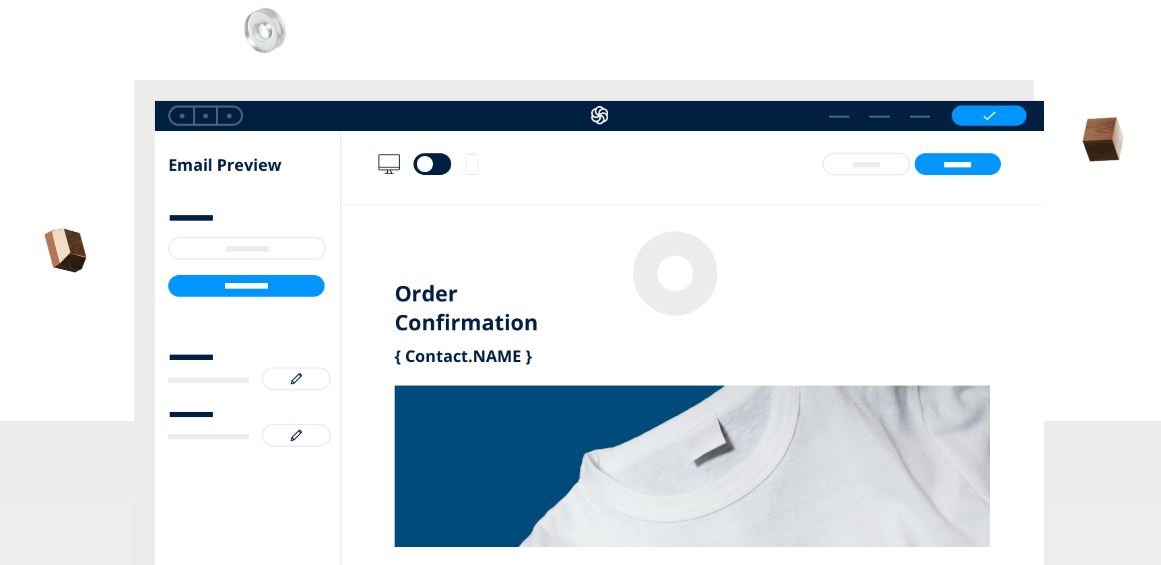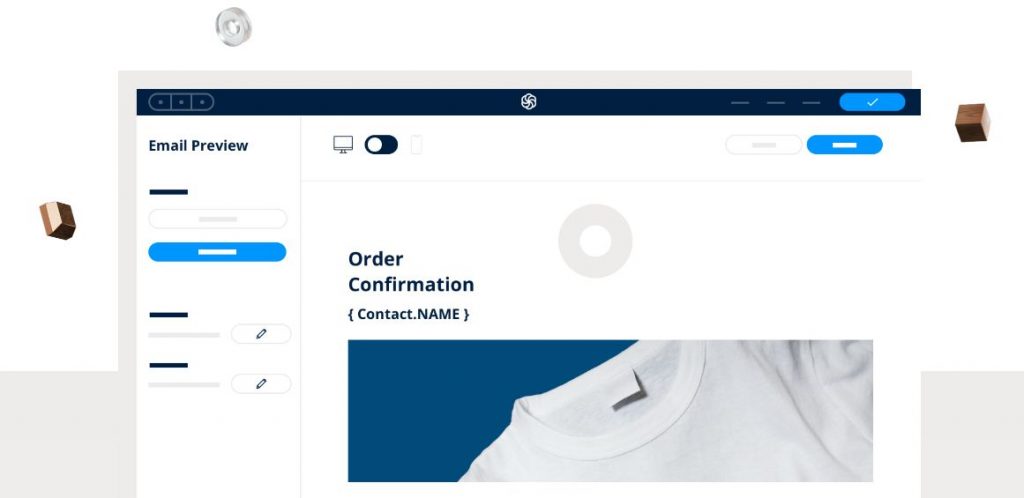 With Brevo, you not only automate transactional emails for the different activities executed by your customers, but they also send you reports on your customers' actions on these emails, like how many people opened their messages, how many users provided invalid email addresses, etc.
This software is ideal for eCommerce owners and marketers that want to send one-on-one campaigns with a sophisticated tool without having to break the bank.
Brevo (formerly Sendinblue) | CRM Suite
Be it marketing, sales, or customer relations, Brevo is an all-in-one tool helping businesses to carry out everyday business functions with ease. Try it today!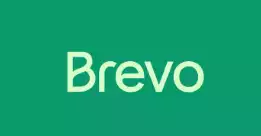 We earn a commission if you click this link and make a purchase at no additional cost to you.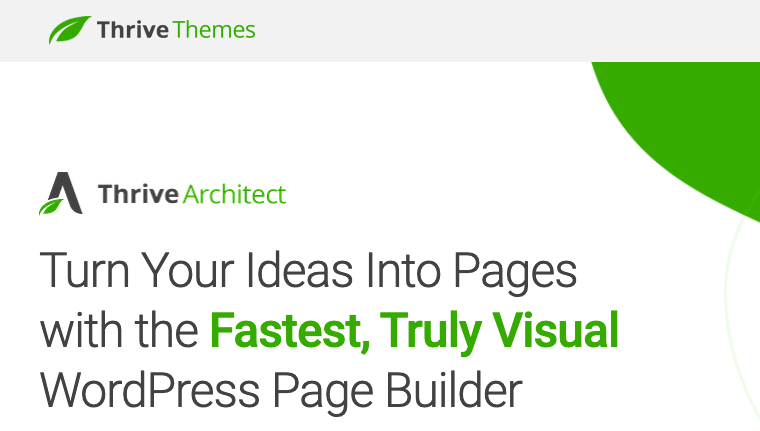 Thrive Themes is another Leadpages competitor.
Thrive Themes is a downloadable WordPress plugin that markets itself as the most comprehensive "drag-and-drop" landing page builder on the web.
Membership to Thrive Themes gives you access to over 160 thoroughly tested templates for all types of businesses.
It is a great landing page builder for entrepreneurs or small businesses who are either just beginning, or in the intermediate phase of their business journey.
Thrive Themes offers an easy to understand and use service.
Thrive is one of the most affordable landing page platforms with annual fee of $19/month. It includes all plugins and 25 websites. The quarterly payment option is also available.
Though it can't be labeled as Leadpages free alternative but Thrive Themes is easily the best cheaper alternative to Leadpages.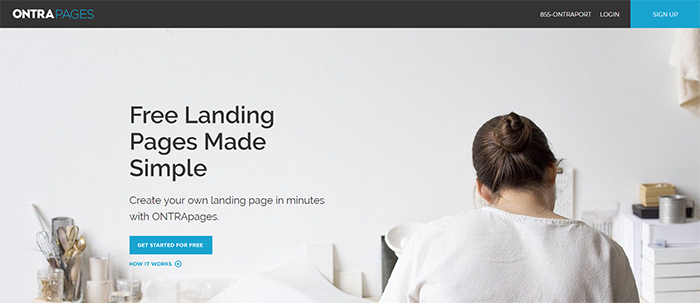 ONTRApages, like other landing page builders, allows users to create their pages from scratch or from a template.
While their library is smaller than most of its competitors, ONTRApages is user-friendly and offers good features.
All of the ONTRApages templates are easy to use and professionally designed.
Its interface uses click-to-select which allows you to customize and stack your pre-built content blocks. ONTRApages has made it easy to get started, with very little effort.
It allows you to create and place sign-up forms and lightboxes at different places in your blog page.
For new businesses, ONTRApages is a good way to learn landing pages.
Ontraport pricing has 4 plans, beside 14 day free trial:
Basic – $79/month – unlimited emails, 1000 contacts
Plus – $147/month – unlimited emails, 2500 contacts
Pro – $297 – unlimited emails, 10000 contacts
Enterprise – $497 – 200000 emails and 20000 contacts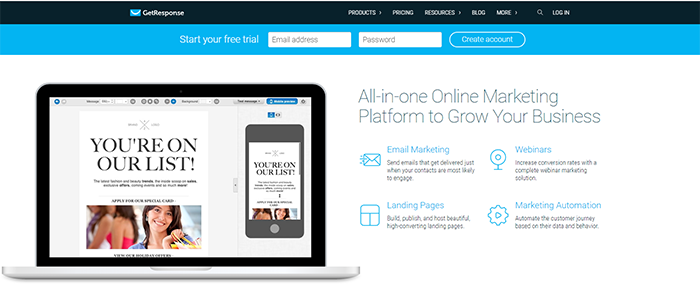 GetResponse is a cloud based platform that allows users to build landing pages and forms, keep track of analytics, and work as an e-mail management system.
Not only is it an all-in-one e-mail marketing system, it also allows users to create and run webinars, and also to automate their customers journey based on behavior and data.
The pricing and ease of use make it a good landing page builder, and marketing tool.
GetResponse offers 30 day trial period without a credit card. Here are the plans:
Basic – $15/month, email sending
Plus – $49/month, lead generation sales
Professional – $99/month, automation and integration features
Max – Custom plan
You can either pay annually or once in 2 years.
Explore : GetResponse Vs ClickFunnels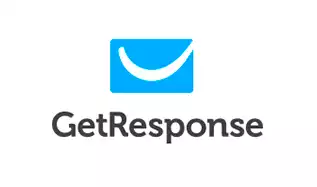 We earn a commission if you click this link and make a purchase at no additional cost to you.
Final Thoughts
Landing pages, also called lead capture forms, are built to help businesses collect information that helps them determine how to connect with and market to specific people who are interested in their services.
Having a strong and engaging landing page can help businesses find marketing success and build e-mail lists that cater to the needs of their consumers.
Each of these Leadpages competitors has several similarities, but also several differences that set them apart from each other.
If you are looking for a landing page builder, it is important to know what you are looking for and find the platform that works best to fit your needs in the budget you have available.

Author: Christy Bohrer
Christy Bohrer is a multi-topic blogger, with a passion for all things marketing and social media. She is a wife, mother, and entrepreneur. In her spare time, she enjoys traveling, language, music, writing, and unicorns. Christy is a lifetime learner, and loves to spend time attending classes, webinars, and summits.