Editor's note: Regardless of whether you are a new business or an established clothing brand, Shopify store development services are of great help. Only an expert Shopify store development company can guide and assist you on how to take your shop online. If you too want to join the ranks of these top Shopify clothing stores, contact a Shopify agency today.
Are you interested in launching a Shopify store for selling clothes? It is challenging to make an online store successful.
There are thousands of Shopify stores out there, and although not all make it to the top, others are raking high order numbers.
To get inspiration, here are 25 successful Shopify clothing store examples in 2021.
Our Pick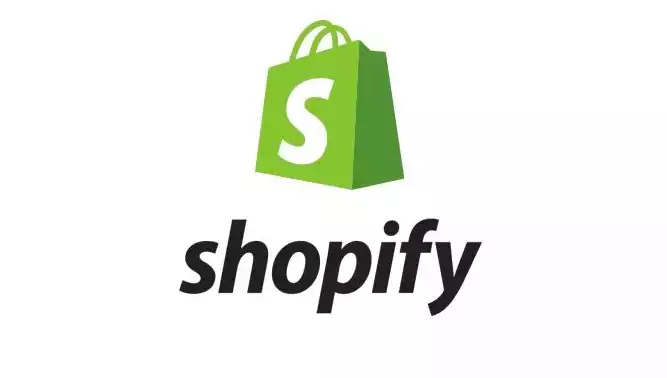 We earn a commission when you click this link and make a purchase.
25 Successful Shopify Clothing Store Examples 2021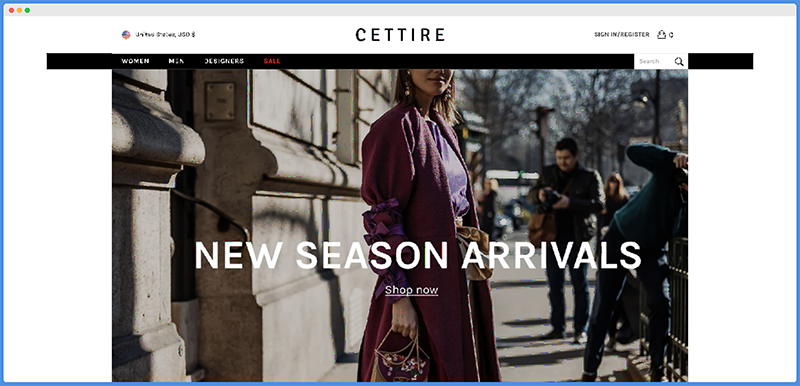 Cettire is a Shopify clothing store owned by Ark Technologies Pty. Ltd – a US-based company. Men's and women's clothing are sold in this store, including shoes, accessories, and bags.
You can get different clothing types, including coats, dresses, jeans, jackets, sweaters, tops, and more. The clothing on Cettire is from various designer brands such as Fendi, Dior, Gucci, Dolce & Gabbana, Balenciaga, Givenchy, Off-White. This is primarily why the store gets good traffic each day.
Featuring products from all the top brands contributed significantly to the success of this Shopify clothing store. Another is the free shipping. Irrespective of your location, Cettire will ship your orders to you free of charge for orders above $250.
Furthermore, Cettire is a global store; they ship to all locations.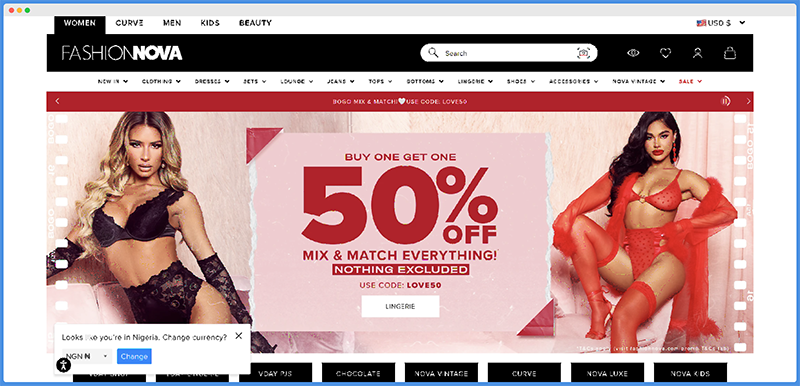 In 2018, Fashion Nova was the most searched fashion brand on Google. Not to mention, they have over 25 million followers on social media platforms. The store was launched in 2006 and is based in Los Angeles.
Fashion Nova sells clothing for women, men, and kids. This online store's selling feature is that it has the most wanted clothing for each season: matching sets, shoes, jeans, etc.
The majority of the products on Fashion Nova have a 50 percent off discount. You can get two products at the cost of one. For orders above just $75, you get free shipping if you're a United States or Canadian resident.
Check Out: Best Shopify Dropshipping Apps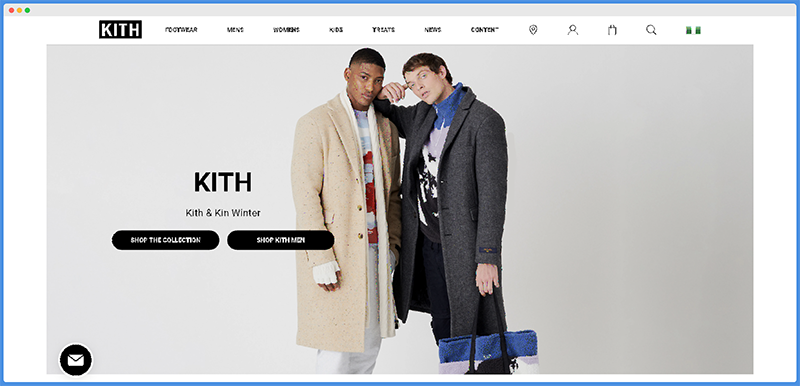 Founded by Ronnie Fieg, Kith is a lifestyle brand with some of the best clothing. This includes tees, boots, hoodies, pants, headwear, and bags.
Kith features exclusive wear for seasons like winter. Some clothing in this category includes coats, jackets, cardigans, blazers, fingerless gloves, bucket hats, etc.
Kith clothing is sourced from online brands, Soho brands, Brooklyn brands, Los Angeles brands, and Miami brands. Not to mention, the Kith brand was already popular before being on Shopify.
With Kith, it's effortless for customers to shop. The store has a mobile app that customers can download and conveniently shop with.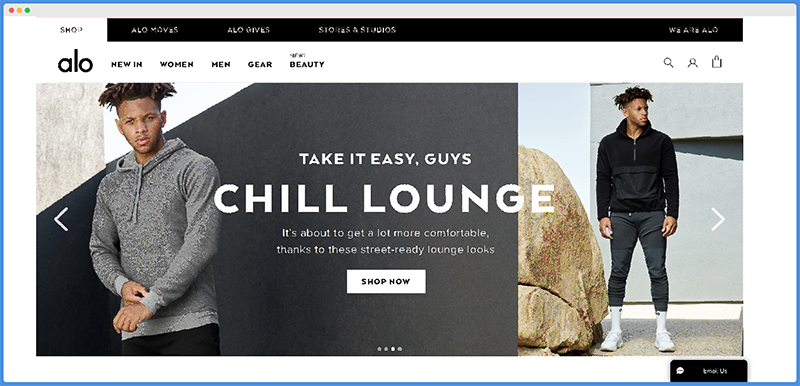 This is a clothing store where customers can purchase mainly yoga wear. The word "ALO" here simply means Air, Land, Ocean. The brand launched in 2007 is focused on providing its customers with the best yoga clothing. However, their products are ideal for everyday fashion as well.
Products on Alo Yoga include tops, bras, leggings, jackets, and accessories. Customers love the Alo Yoga store because its products are original – eco-aware and sweatshop-free.
Furthermore, the Alo Yoga store has a reliable return policy and they ship almost everywhere. Not to mention, they allow customers to track their orders from their website. In fact, many third-party retailers buy clothing from Alo Yoga to resell.
Interesting Post: Best Shopify App Ideas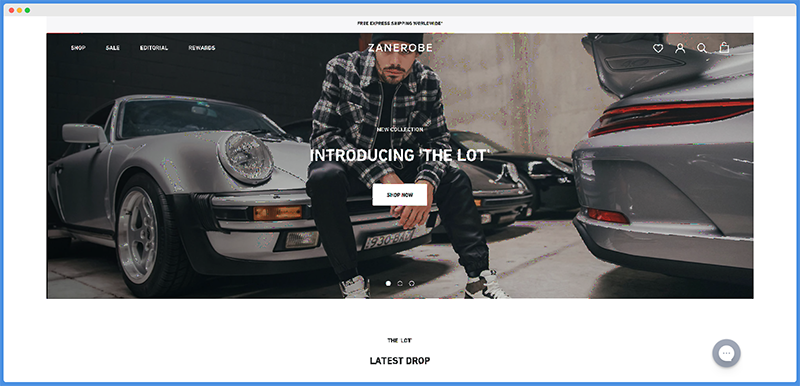 Zanerobe is a popular brand you'll find in Canadian, US, Japanese, and European stores. In the clothing store, you can shop for pants, tees, shorts, jackets, shirts, accessories, hoodies, etc.
However, the top-selling products in the store are Flintlock tees and Sureshot joggers. The Zanerobe store is one of the most successful thanks to its quality products. Furthermore, they have top-notch customer service.
Purchasing on Zanerobe is very simple. Zanerobe makes it easy for customers to shop by supporting several major payment processors.
Like most successful Shopify clothing stores, this one offers free shipping for orders above $99. Orders below this amount attract a maximum $20 shipping fee. DHL Express processes their shipping.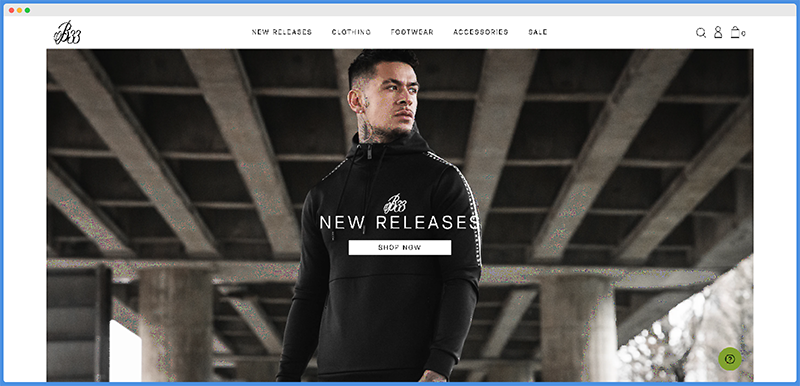 The Bee Inspired Clothing store sells global designer streetwear. This includes jeans, sweatpants, hoods, t-shirts, shirts, shorts, and many more. Sportswear and footwear are also sold in this store.
Bee Inspired Clothing was launched in 2013. The clothing they sell is expertly designed and high quality, which makes their brand a successful one.
The store offers discounts to buyers. There's up to 50 percent discount on some products and students get 60 percent discount. Furthermore, customers who use the mobile app for the first time get 10 percent off.
No free shipping is featured, but the shipping rates are not very expensive. Retailers can purchase goods at wholesale prices with cheaper rates.
Check Out: Best Cross-sell Shopify Apps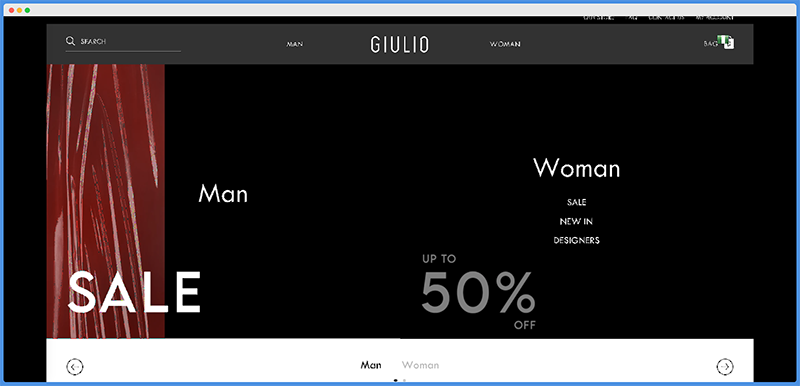 Giulio Fashion is an online store for men's and women's fashion clothing. The store was established in 1982 and is based in the UK. However, its Shopify online store was launched in 2017.
Other available products in this store include footwear, accessories, and designers. You'll find designers from brands like Givenchy, Gucci, Green Noble, Oamc, Balenciaga, etc.
Three things make Guilio Fashion a successful store: quality clothing, reliable customer service, and an overall good shopping experience.
Giulio accepts customers from anywhere as they can ship to anywhere. Shipping is by express mode and via DHL.
Our Pick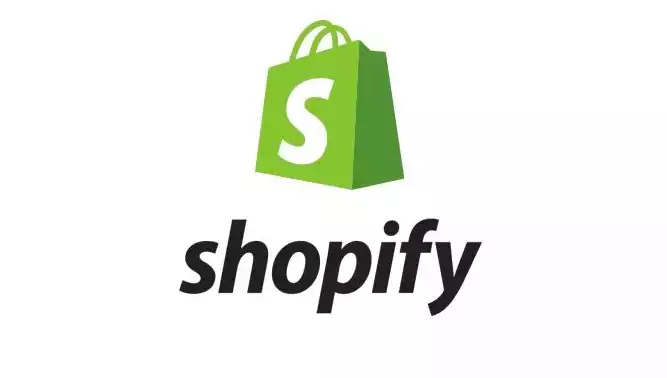 We earn a commission when you click this link and make a purchase.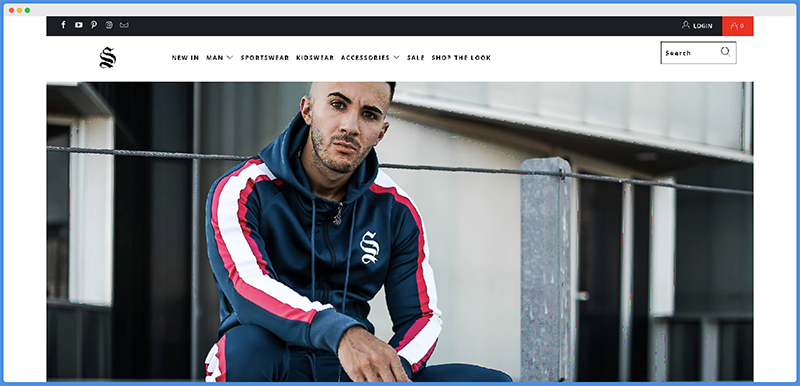 This is yet another streetwear Shopify clothing store. There are four main clothing categories, which include jeans, tracksuits, jackets, and hoodies. Accessories, sportswear, twin sets, and loungewear are also sold on this online store.
Sinner Satire provides worldwide shipping via DHL. There is free shipping for orders above $100. For faster shipping and checking out, Sinner Satire features a mobile app for Android and desktop.
Excellent product quality is the main selling feature for this store. Furthermore, there's a 20 percent discount when you order from the mobile app for the first time. On this Shopify store, customers can track their orders using their email address and order number.
Also Read: Best Shopify Newsletter Apps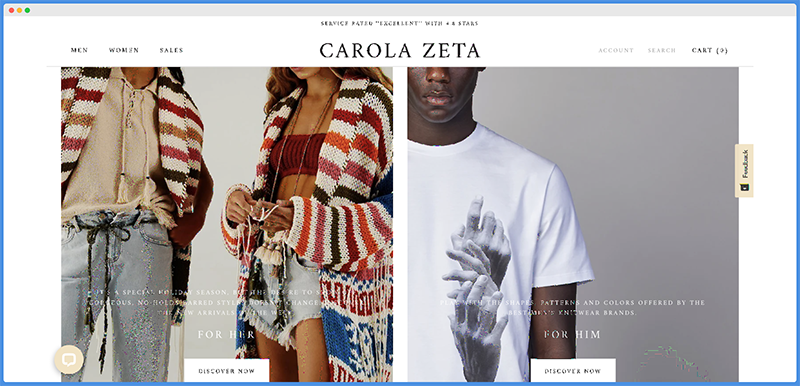 Another successful Shopify clothing store example is Carola Zeta. This Shopify store features products from some of the most popular designers in the world.
Available men's clothing includes jeans, jackets, pants, shirts, shorts, t-shirts, etc. Women's clothing includes dresses, blouses, shirts, knitwear, sweaters, tops, etc.
Apart from clothing, male and female accessories, shoes, and bags are sold at the Carola Zeta store.
One of Carola Zeta's winning features is the fast delivery. As a European-based store, orders are delivered in Europe within 2 to 3 days. The store also carries out international shipping to all countries.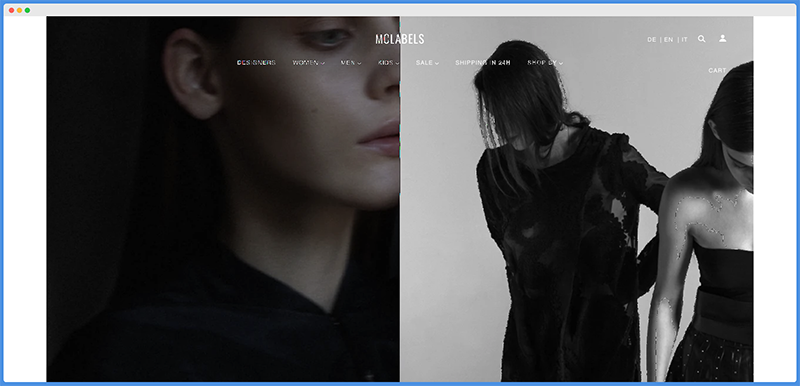 This store sells some of the best designer clothing for men, women, and kids. It's a simple Shopify store that is notable for its fast shipping.
When customers purchase from MC Labels, they get their orders shipped within about 24 hours. This is a super-express shipping mode. However, it is only available for some products. Other products ship fast too, in about 48 hours.
There are products from more than 100 designer brands on MC Labels. With support for different top payment gateways, purchasing on MC Labels is a seamless experience.
They also facilitate good customer service. In fact, support is available 24/7 via LiveChat.
Explore: Best Pop-up Window Shopify Apps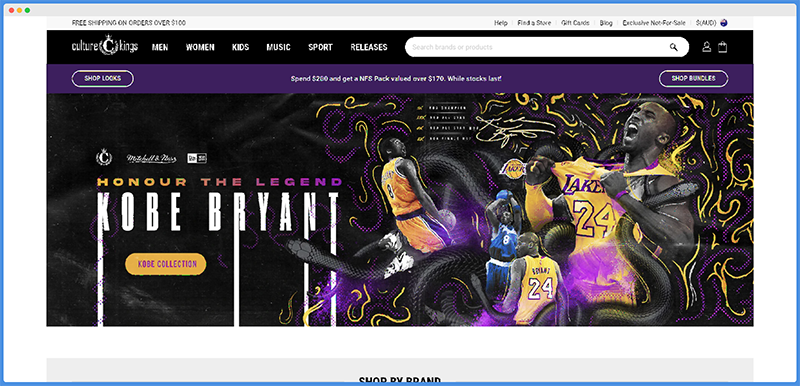 Culture Kings is an Australian-based streetwear clothing and sneakers online store. The store is a very stocked one with more than 300 new products being added every week.
Products in this store include tops, bottoms, outerwear, footwear, headwear, and accessories. The products are from brands like Nike, Adidas, Saint, Carre, etc.
The store helps customers purchase trending streetwear via the featured product section. Furthermore, there's a bestsellers section that displays all the top-selling products.
Culture Kings offers free shipping for orders above $100 (AUD). This store succeeds via constant engagement with customers; the store is on all major social platforms.
Our Pick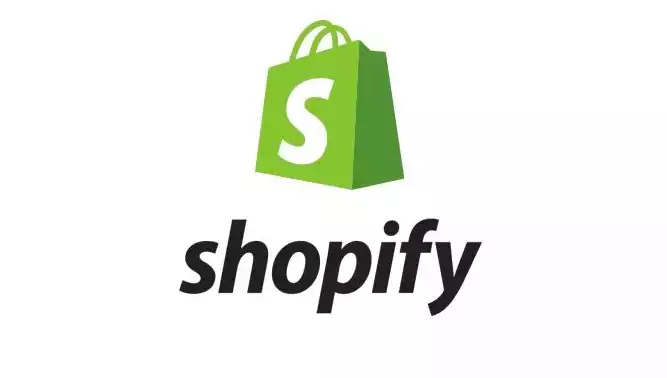 We earn a commission when you click this link and make a purchase.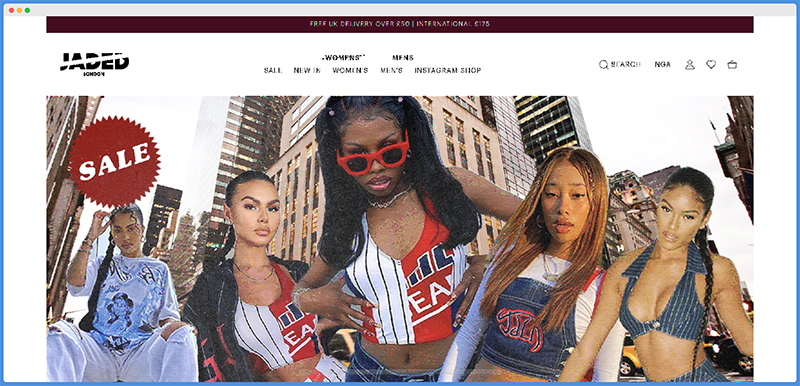 In this online store, you'll find fresh fashion clothing for men and women. Based on its name, it's clear that this is a London-based store. However, they ship worldwide.
Women's clothing on Jaded London includes beach & swimwear, skirts & trousers, catsuits, playsuits, hoodies, sweatshirts, etc. Men's clothing on Jaded London includes shirts, joggers, suiting, jackets, etc.
Clothes on this online store are fashionable, which is why it's a very successful one. Furthermore, the products are relatively affordable.
For orders as low as £50, customers get free shipping within the UK. The cost for standard shipping is affordable at just £3.99. Jaded London also offers next day and Saturday delivery.
Check Out: Best Apps To Boost Shopify Traffic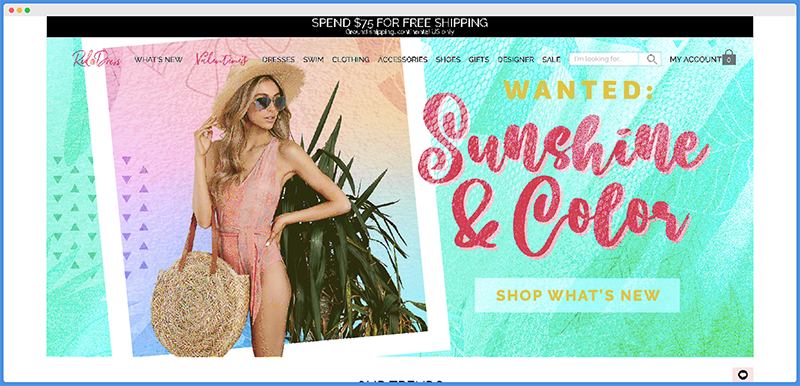 The Red Dress online store is one of the simplest Shopify clothing stores you'll find. This is an online boutique inspired by pure fashion and style.
The store is exclusively for female customers as you'll only find dresses and other related women's clothing. The two main categories of clothing in the Red Dress store are swimwear and resort dresses.
There are swimwear and resort dresses of different colors; you can sort using a particular color of interest.
For free shipping, customers just need to spend $75. However, this is available to customers in the US only. Nevertheless, when customers subscribe to the Red Dress newsletter, they get a 10% discount.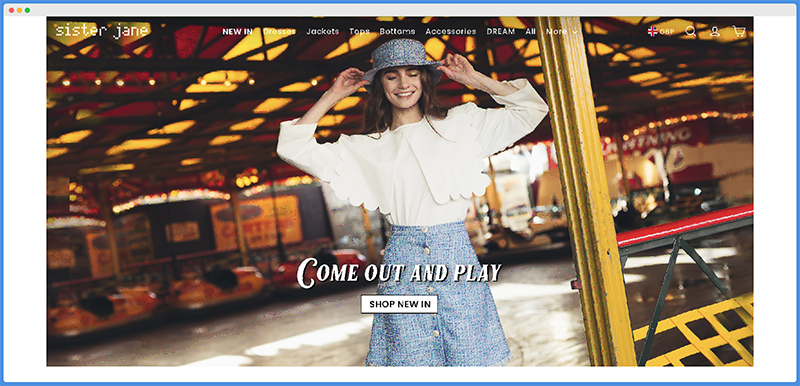 This is another women-only Shopify clothing store. It is a UK-based store where customers can purchase dresses, jackets, tops, bottoms, and accessories.
Almost all clothing in the Sister Jane store is vintage-inspired. These are produced and designed in an in-house studio so quality is guaranteed. The vintage-inspired clothing products make the store unique, which attributes to their success.
Also, as a gender-based store, it's easy for the store to stand out. Sister Jane delivers orders internationally, most especially in other European countries and Japan.
Free shipping is offered for both local and international delivery. For international free shipping, customers must order up to £300.
Also Read: Best Shopify Print On Demand Apps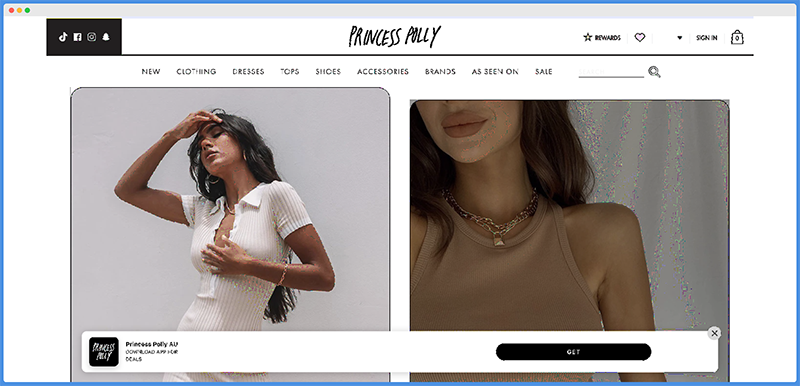 This is the best online boutique in Australia and one of the world's most successful Shopify clothing stores. The store also has a variant for customers in the US and other international locations.
Lots of customers love the Princess Polly store for its consistency in delivering fashionable clothes. New fashion styles get added to the store multiple times every week; up to 150 of them. Another reason customers choose this store is the interest-free installment payments.
You can access juicy deals when you download and shop using the Princess Polly Android or iOS app. Orders above $50 (AUD & USD) attract free shipping for Australian and US residents respectively.
Our Pick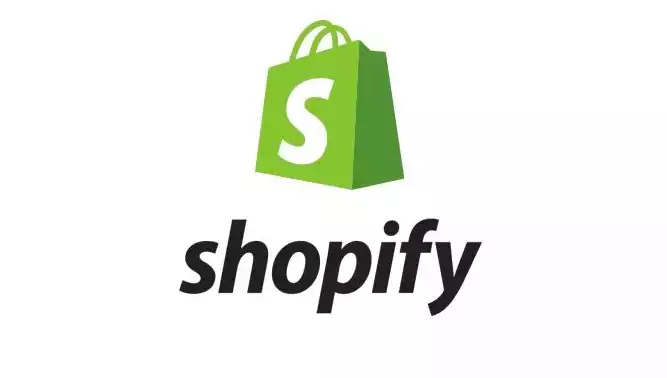 We earn a commission when you click this link and make a purchase.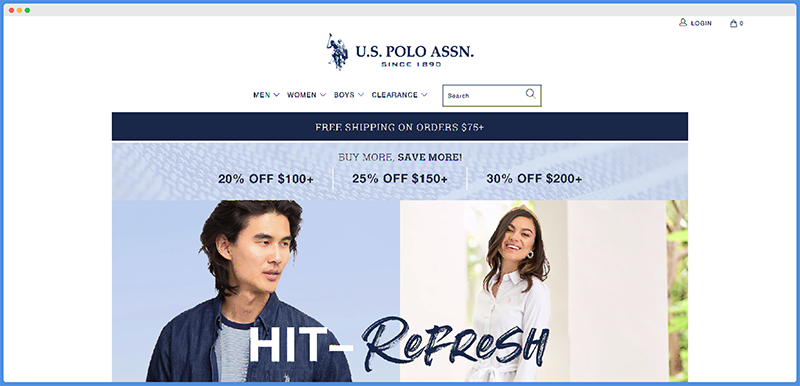 This successful Shopify online store is one for polos and other casual clothing; the United States Polo Association owns it. The US Polo Assn. is a very popular brand as the products are sold worldwide in more than 100 countries.
In this store, there's clothing for men, women, and children. Customers can also purchase watches, accessories, shoes, luggage, and more.
As a one-of-a-kind brand, it's not surprising that the store is a successful one. Nevertheless, the store offers several discounts to users. Orders up to $100 get 20 percent off, orders up to $125 get 25 percent off, while orders up to $200 get 30 percent off. Furthermore, all orders above $75 are shipped for free.
Also Read: Best Print On Demand Shopify Store Examples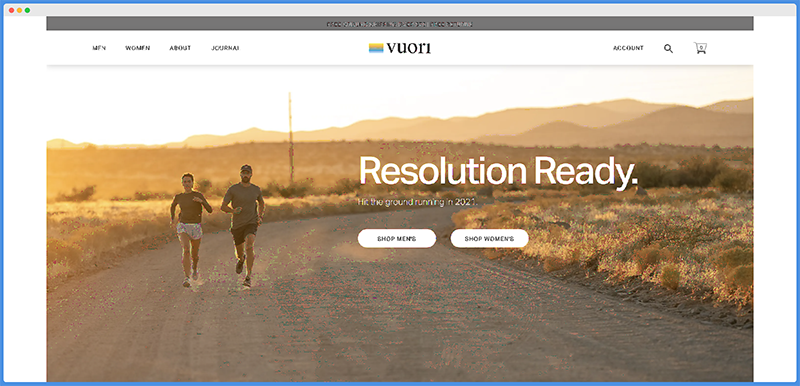 Looking for a successful Shopify clothing store that sells workout wear? Vuori is one of them. Launched in 2014, Vuori features training wear and gear for men and women.
This includes shorts, tank tops, pants, sleeves, hoodies, jackets, leggings, joggers, bras, etc. According to the owners, the apparel is inspired by the California lifestyle.
The brand is successful primarily because of its quality. Vuori Clothing products are manufactured with durable material to withstand tough workouts. Vuori offers customers a 15% discount when they sign up for their newsletter.
Aside from the online store, Vuori clothing has physical stores in different locations in the US; Malibu, Del Mar, Newport Beach, San Francisco, and Manhattan Beach.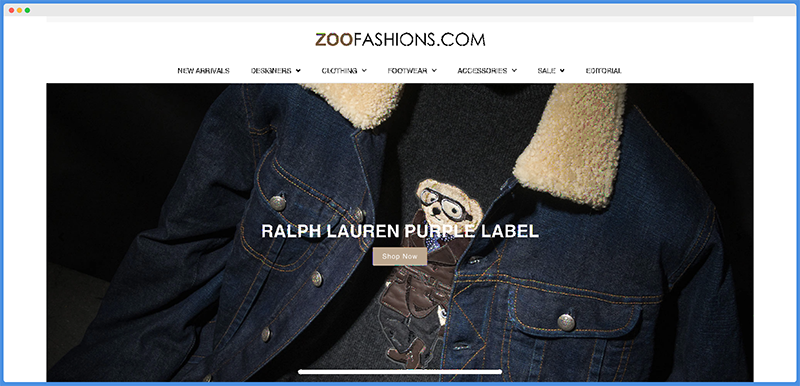 Zoo Fashions is a one-stop store for men's designer clothing. This is a UK-based store that has been around since 1982. There's a physical store in the UK you can visit as well.
The store has grown to be a very successful one thanks to the seasonal presentation of classic products from top brands. Products available include blazers, coats, jeans, knitwear, polos, shirts, suits, t-shirts, trousers, etc.
These are from top designers including Amiri, Balenciaga, Givenchy, Kenzo, Off-White, Palm Angels, Saint Laurent, Valentino, Versace, etc. Zoo Fashions also sell footwear and accessories.
Zoo Fashions offers free shipping worldwide, but to qualify, you need to place orders over £250.
Interesting Comparison: Shopify Vs Samcart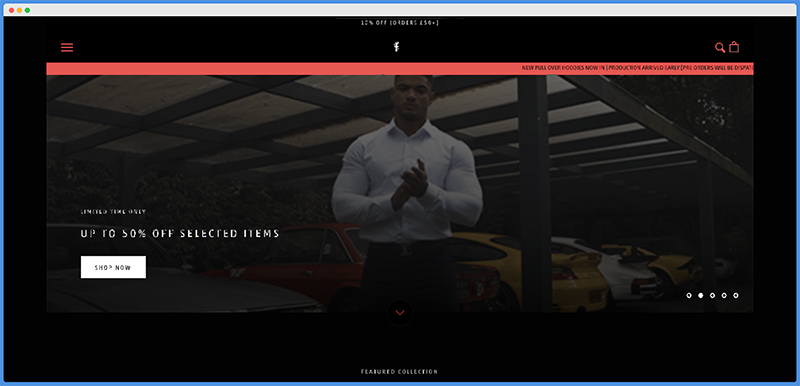 This is yet another London-based clothing store. As its name implies, products sold in this store are for men only. Interestingly, the clothing is designed by a father and run by the sons.
Nevertheless, Father Sons Clothing has a sister brand that sells women's clothes.
Shirts, gym wear, underwear, t-shirts, bottoms, jumpers, jackets, etc. are available in this clothing store. Furthermore, there is clothing for kids between 3 to 12 years old.
Like most successful Shopify clothing stores mentioned, Father Sons Clothing offers a 20% discount when customers subscribe to their newsletter.
Father Sons Clothing features a mobile app. With this app, customers get early access to deals and exclusive flash sales.
Our Pick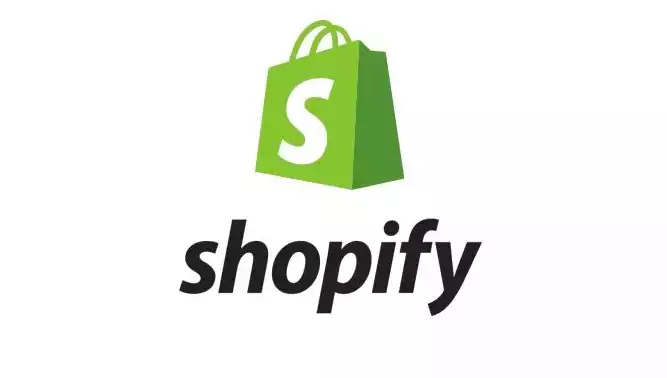 We earn a commission when you click this link and make a purchase.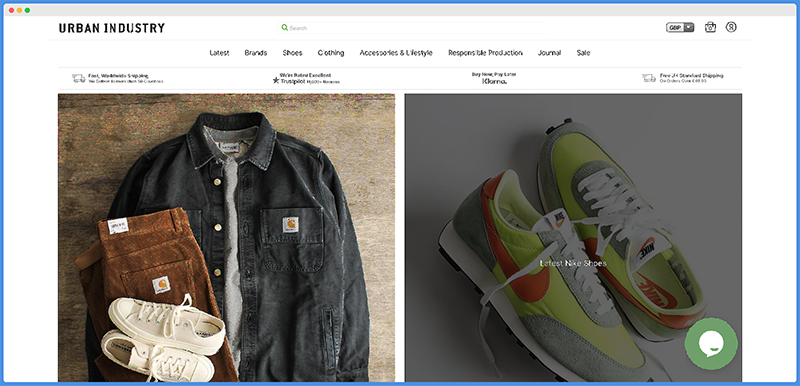 Urban Industry focuses on outdoor, workwear, and streetwear clothing. This is a clothing store launched far back in 2003, and there are more than 3500 different products from over 90 brands featured.
Available clothing includes beanies, caps, sweatshirts, jackets, jeans, trousers, underwear, vests, etc. Footwear, accessories, and lifestyle products are also available.
This store's success can be attributed to high customer trust. Customers trust the store because they sell 100% authentic products from brand distributors or directly from the brand.
Furthermore, shipping is swift. In fact, they ship via different shipping carriers, which will depend on the customer's location. Local orders up to £49.90 are shipped for free.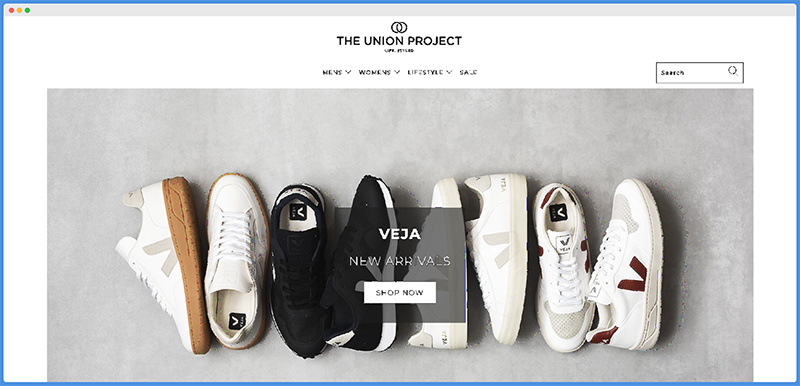 Customers can shop for men, women, and lifestyle clothing in this online store. The store was launched in 2013 and aimed at introducing people to new brands, cultures, and perspectives.
For men's clothing, there are denim, jackets, knitwear, legwear, outerwear, shirts, and t-shirts. For women's clothing, there are dresses, dungarees, legwear, etc.
Available lifestyle products include bathroom, green living, home fragrance, home furnishings, kitchen & dining products, etc.
The clothes in the Union Project store are from some of the most renowned brands out there, such as Veja, Parlez, Danton, Stussy, etc. The store sells men's and women's accessories, including luggage, headwear, jewelry, cosmetics, fragrances, etc.
Also Read: Best Shopify Dropshipping Training & Courses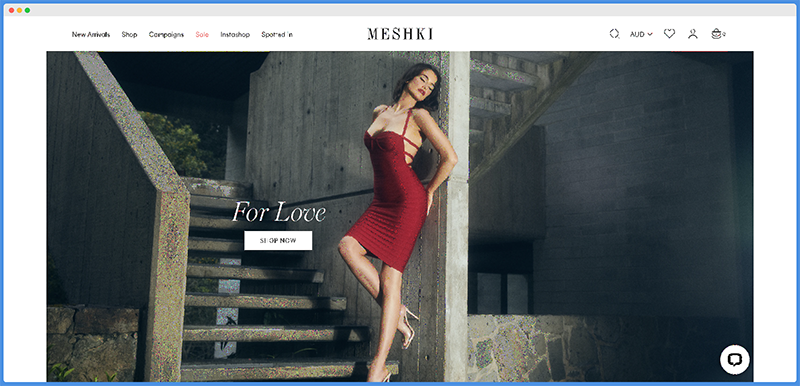 Meshki is an Australian women's clothing store. There are dresses, tops, bottoms, two-piece sets, and more in this online store.
Meshki products are hand-crafted and designed in Sydney. Several female celebrities wear Meshki clothing and their influence contributes to the success of the brand. The store also succeeds thanks to its premium customer service.
By subscribing to the Meshki newsletter, customers get $10 off their next order. With AfterPay, Meshki allows customers to buy now and pay later. They get their products and pay in installments based on their convenience.
Standard shipping is free for orders above $50, while Express shipping is free for orders above $100.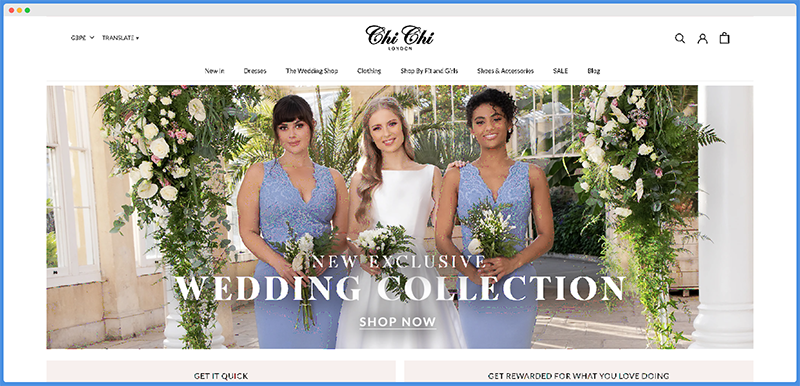 Officially Chi Chi London, this is an online store for women's dresses and clothing. In fact, it is among the fastest-growing companies in the UK.
Women's dresses available in this store are very stylish, yet they are sold at relatively affordable prices. There are clothes for every woman who loves fashion; Petites, curvy sizes, tall, short, etc.
Nevertheless, the Chi Chi London store attracts a lot of customers for several other factors. Students get 15% off on all products, products get delivered the next day for local orders, and local returns are free. Furthermore, Chi Chi London ships goods worldwide for free if you pay £100 or above.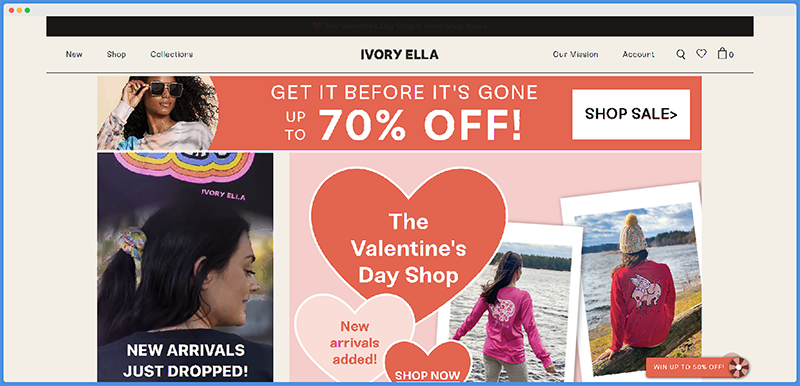 Ivory Ella sells clothing for women. The brand is on a mission to save elephants by donating 10 percent of its net profit to charitable organizations and tracking elephants in the wild.
They sell sweatshirts, t-shirts, outerwear, masks, bottoms, accessories, etc. Ivory Ella also packages goods in different collections.
When customers join the Ivory Ella Herd and pay for an annual membership, they get free shipping on all others, irrespective of the price. They also get 20 percent off on all orders.
Like some successful Shopify clothing stores mentioned, Ivory Ella features AfterPay so customers can pay in installments.
Explore: Shopify Vs Etsy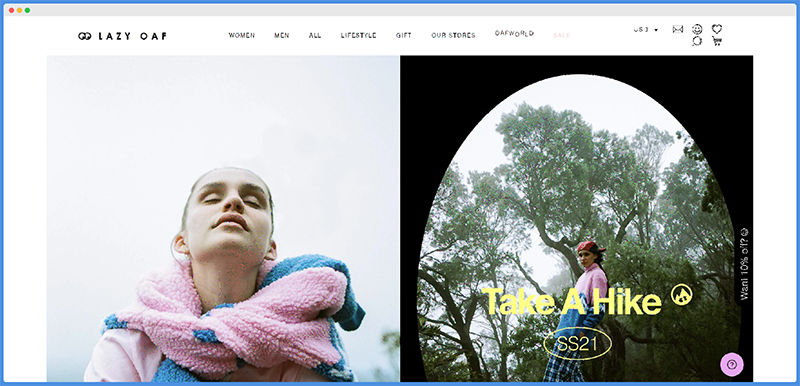 Last but not least on this list of successful Shopify clothing stores is Lazy Oaf.
This Shopify store sells men's and women's clothing, collections, and accessories. Clothing featured includes tops, dresses, trousers, jackets, coats, sweatshirts, jumpers, jumpsuits, skirts, lingerie, nightwear, and swimwear.
Customers can also purchase accessories like gift cards, bags, caps & hats, sunglasses, and scarves. Lazy Oaf offers 10 percent off on the first order if customers sign up for their newsletter.
Why Should You Use Shopify?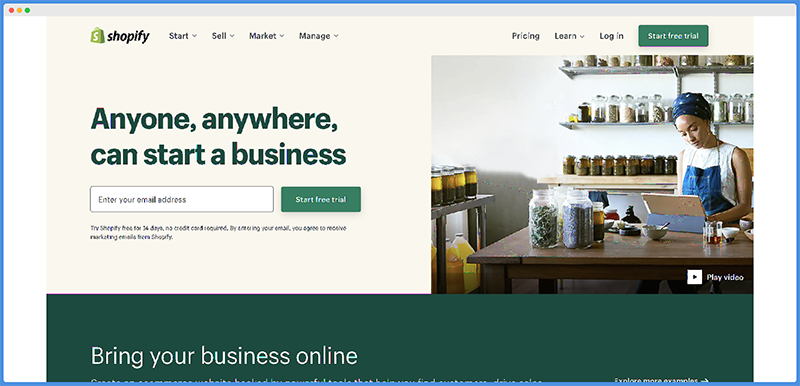 There are several online platforms you can use to launch a store such as Wix, Squarespace, Smoolis and others; however, Shopify is the best of all.
With Shopify, you can launch any type of clothing store you want and you have all the necessary features. Thanks to the numerous themes and customization options, you can design your store to look whatever way you want.
Furthermore, Shopify is an affordable platform. You get a free domain and hosting at a relatively low price when compared to other eCommerce platforms.
Shopify App Store, you can integrate with a countless number of third-party applications.
Our Pick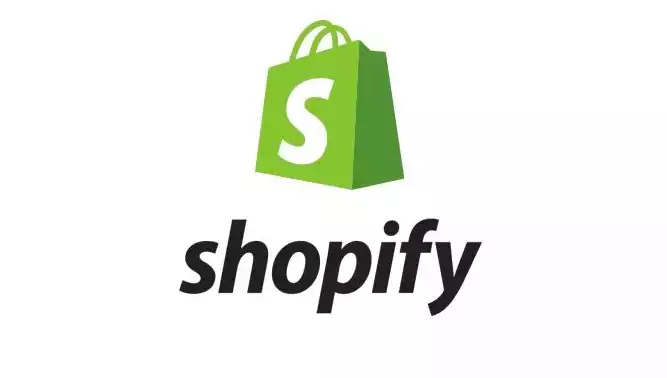 We earn a commission when you click this link and make a purchase.
Conclusion
At one point, these Shopify clothing stores were unknown. Now, they are among the most successful Shopify clothing store examples out there.
You can draw inspiration from them to start a successful Shopify clothing store.

Author: Sam Zaman
Sam loves to write on technology & related stuff. Ecommerce, mobile and internet marketing equally drive her interest. Likes gardening and experimenting with new recipes. An avid reader and absolutely mad @bout donuts :)