There is no shred of doubt that Printful is a popular on-demand printing service available for free to people all over the world. While a complimentary printing service is a prime reason why most people will join, other benefits will qualify a printing service as the best.
Among the services that appeal to most people are creating a custom print across various products for pleasure or business purposes. Because of this feature, you can create your brand line, choose a niche to supply and monetize it for profits.
Therefore, Printful is a reliable print-on-demand model that allows you to perform many functions without creating an inventory from scratch.
However, despite Printful having the most to offer, it doesn't mean that everyone will use it for the same reasons and in the same way. Other alternatives for dropshipping services offer different services that you may prefer.
This is why you should look for the best alternative from a vast pool of print on demand companies.
A lot of thought should go into choosing the ideal printing service company that is suitable for your specific and commercial needs. You must select a company that shares your vision and provides the unique features you desire.
Best Printful Alternatives
Here are some of the best alternative sites that offer print on demand services alongside other benefits for free. The only requirement is that you pay for the cost of shipping after receiving an order.
The next best alternative to Printful is Printify, and it is among the most comfortable picks for various reasons. Printify comes with a total package that sets you up for success if you are looking for a print on demand service to develop your brand image.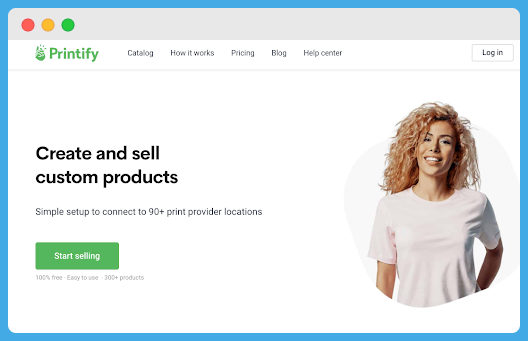 It offers a fully customized printing option(s) and a digital landscape to print more items and clothes, mugs, accessories, phone cases, etc. The range of printing options is impressive and includes direct garment, sublimation, and cut-and-sew.
Even though it's a free service, you still have to consider the shipping price of products. The Premium Printify service is affordable and gives you access to more lucrative services that include unlimited product design every month while supporting ten stores.
Printify also offers you access to a mockup generator that shows you the progress of your printing business. There is 24/7 merchandise and merchant support, lucrative incentives like discounts, and an account manager.
Printify grants you access to some of the best online selling markets that include Spotify, eBay, Etsy, and WooCommerce.
All these come with custom API integration and instructions for all the platforms to make you have a seamless experience. It allows you to rest as it runs the intricate details for you.
Printify is a top recommendation for people looking for cost-effective solutions to printing and shipping their designs worldwide. It's easy to create and maintain your brand demand using Printify.

We earn a commission when you click this link and make a purchase.
Print Aura is a top brand and suitable for persons setting up a startup business and professionals who have already established a brand. It bears some similarities to Printful, which makes it more appealing to people worldwide.
However, it has unique selling points that make it stand out from the rest of the pack. With Print Aura, you're given access to a vast pool of product selections for your print on demand business.
Among the options, you can include products like onesies, art prints, phone case printing, cloth printing, pillows, mugs, and more. Furthermore, Print Aura offers more than the basic print design on items.
It offers a convenient turn-around time of three to five days for all products. Therefore, it's ideal for persons running a company that deals in print on demand services.
But the best deal you'll get is the numerous customization options suitable for whatever franchise you're offering. Your brand will rank highly among other alternative brands that trade in the same business.
However, all this can be a pipe dream if you don't put in the effort financially and skillfully. Print Aura is a reliable partner that offers competitive rates on pricing and shipping.
The location and kind of products you're shipping determine the pricing you will be charged. But this is not a detriment because there is an innovative system that helps you figure out the cost of shipping per item. It is a logical way to help you stick to your budget.
If your drive is to increase revenue through sales, it makes sense to look for an outlet where your potential clients are likely to access your products. Print Aura has the best platform as it integrates seamlessly with other eCommerce online companies like eBay, Shopify, Storenvy, and OpenCart.
There is no membership fee, and setting up a Print Aura account is also free. Among the special features to expect is the mockup design tool that lets you preview your designs before making the final commitments to your brand image.
Making sales using a Print Aura account is a pacifying experience as there are no stringent regulations or hidden charges. For every sale you make, your role is limited to receiving payment, while Print Aura covers all business aspects, including shipping, order processing, and printing.
Other services include your brand name and logo on the package so that your customers identify with your business. Print Aura is for persons that want to take their design career to epic levels as it creates a platform to explore various merchandise accompanied by fast shipping options.
Also Read: Best Australian Print On Demand Sites
Lulu xPress is somewhat different from Printful. However, it still offers relatable services. It has established itself as the go-to brand for creatives, photographers, writers, and educators among other talented artists.
It allows all its members to maintain their established audience while monetizing every merchandise under their brand names. Besides the typical merchandise you are selling, Lulu also enables you to convert your digital content into relatable physical items that bear your brand name.
For instance, it can convert your web magazine into a table magazine for organizations related to your services. You would expect Lulu xPress to limit or bar you from selling your products on platforms like Amazon and other retail book stores because of such amazing offers.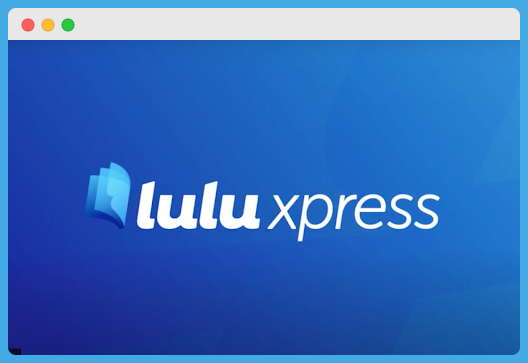 Instead of Lulu xPress limiting your distribution channels, it allows you to outsource other platforms to test your brand idea and sell directly to your customers. It is a rare opportunity that lets you bypass traditional bulwark and gatekeepers to your publishing career.
While the idea is to find the right platform to monetize your creativity and talent, other aspects that run in the background for print on demand services make it successful.
Lulu xPress has a turn-around time of three days from the time you place an order. However, it also depends on the location where the product is getting shipped to.
It is no surprise that Lulu xPress delivers its services to over 150 countries worldwide with fulfillment centers across Europe, Canada, UK, and the US. Ultimately, benefits extend to custom printing options that let you decide on print quality, paper type, binding design, trim size, etc.
Lulu xPress is ideal for teachers, authors, illustrators, comedians, and creatives seeking a platform that can monetize their ideas. It is a print on demand service company that offers a lucrative online presence to self-publishers.
Explore: Best Print On Demand Book Companies
Not so many Printful alternatives can recreate a similar business environment for all your print on demand ideas and services. However, Gooten is a welcome exception that has established itself as a market leader in print.
The catch is not limited to the range of services offered or the ability to give you an instant web audience and success. You have the freedom to sell your products and design or buy a design from the vast pool of artists on the platform.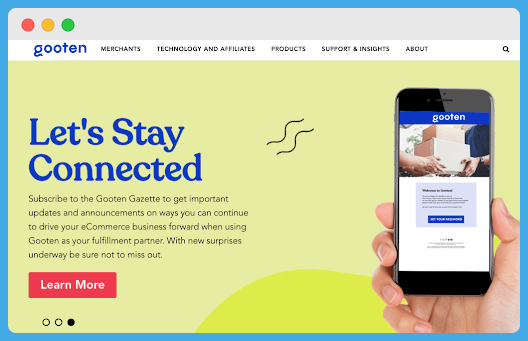 Gooten is set up to ensure that you have an easy time while they handle every business aspect that you may need. The fulfillment services for your print products ensures shipping can be done anywhere in the world with conceivable ease and convenience.
Signing up to the Gooten website enables you to enjoy intricate services like automated tracking on orders and delivery. Another impressive feature is integrating other leading eCommerce sites like Amazon, eBay, and Shopify, among others.
Gooten is free to register, and there are no hidden charges on services. You can start selling after you finish setting up your account.
However, it would be best if you covered the cost of shipping your products. Gooten has a shipping catalog that will guide you on the costs to decide on the price of your product.
Gooten integrates with your webstore to give you authority over print on demand functions.
Spreadshirt is also free, just like Printful, and specializes in offering the best print on demand products at a global level casting its net far and wide. This German company explores different print options suitable for all kinds of niches.
It's impressive that there are 12 languages in which you can sell your item. This creates the opportunity for a vast audience. Additionally, Spreadshirt grants you full and simple customization control on all available products.
Spreadshirt has an eco-friendly production processes which sets it apart from its alternatives.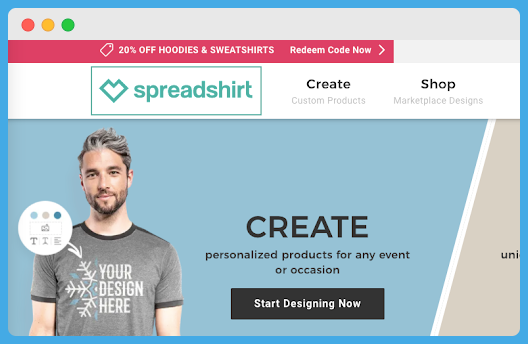 They have won the hearts of many like-minded people who prefer sustainable print on demand services that don't take a toll on the environment. The transparent manufacturing processes apply to all aspects of the company.
Spreadshirt is popular and offers you a pre-existing marketplace and audience, where you can engage and sell your products. It accustoms you to top market solutions for brand image and support.
When using Spreadshirt dropshipping services, the price coefficient is determined by various factors that include weight, destination, and nature of the products. Your Spreadshirt pricing experience is not a complicated process.
A range of factors determines the prices you can sell your products. Though it is a free website that allows you to set up your products' price range, you're responsible for the shipping costs.
Additionally, you can earn commissions by selling your designs and other services on Spreadshirt. For instance, when someone buys a t-shirt but wants your design printed on it at an extra cost.
Similar to Printful, SPOD aims to help you customize and deliver various print package services to your customers. It is a platform where you can submit your company's design and gain instant access to their webstore.
From the webstore, you can redefine concepts and take a new approach to the printing center. However, the most exciting incentive is the pricing on the print on demand services. The pricing model charges shipping costs that are based on the value and nature of the orders.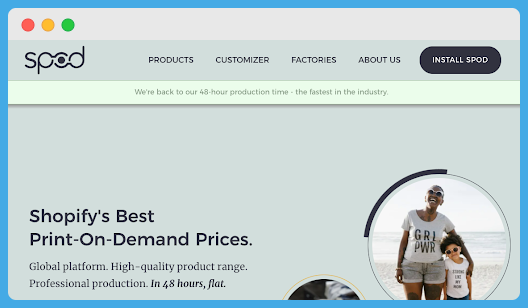 It also has a simple pricing model for shipping based on the value and nature of the orders. There are pre-existing shipping cost calculations that help you cope with multiple orders on products from different categories.
SPOD uses a value-based system to evaluate shipping costs. This means that it makes provisions to maximize profitability by cross-selling and up-selling, therefore, encouraging potential customers to add more products to their cart.
Besides SPOD's competitive price offers, it also offers fast turnarounds on all orders. They can deliver within 48 hours, making you evaluate and upgrade your designs based on trends.
On the downside, SPOD does not have an automated system to fulfill orders. You will pay for the shipping costs which are affordable and transparent.
There are three SPOD shipping services available to every member. You can enroll in a Standard offer, Premium, or Express option.
The difference is the features that accommodate the freedom to choose the delivery times. At SPOD, all prices are evaluated by the value of the orders and not the product you are shipping out.
If you're the kind of person that relies on a creative online selling platform, you understand how critical it is to find the best site. Printful is by far in a league of its own. However, it may have some weak links on some services.
An alternative should be TeeSpring because of some intricate attention they provide to all print on demand services. Their excellent solutions to creative selling covers printing on t-shirts, stickers, mugs, and many more.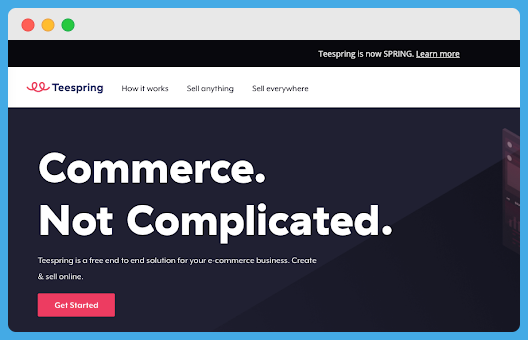 Design and printing are convenient, fast, and technology-inspired. You can have a preview of designs that lets you preempt what the final product will look like.
The primary advantage of Teespring is that they offer complementary services. Yet what will excite you more is the smooth handling of the business front.
Teespring handles all your inventories and shipping management, clearing your schedule, and increasing your productivity.
Like all online selling platforms, it also has its fair share of limitations. For instance, Teespring requires you to determine your products' prices beforehand and for how long you will maintain that price.
Within this period, your products should fetch a predetermined price. Failure results in financial struggles contradicting the profits you had envisioned.
On the brighter side, Teespring grants you access to a market that showcases your products to leading eCommerce platforms like Shopify, Etsy, and Amazon. Teespring also compares to Printful as it offers a free membership and access to print on demand services.
You can start selling products immediately after you finish the registration process, which is also fast and convenient for all users. However, you are liable for all sales and shipping costs.
Teespring understands that not everyone seeking their services is an expert. For this reason, it offers guidance to beginners and helps them set up a price list based on the projected profits.
Explore: Teespring Millionaire Stories To Inspire
Printful has many impressive features that make it highly commendable for all print on demand services. However, if you're looking for something different, consider something that comes with an 'oomph' to attract your audience.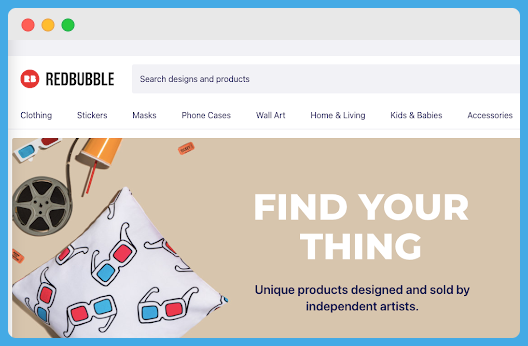 Similar to most sites that offer print on demand services, Redbubble is free and gives you a platform to create and print your designs on posters, shirts, notebooks, mugs, among other items.
Unlike other sites, Redbubble offers artists the choice to set their markup for the products they are selling. Most platforms inhibit this feature as they are looking to keep the prices down in their favor.
It means that despite products having a base fee, it's up to you to determine the profit margins and adjust them to your convenience.
Redbubble offers all its members access to fulfillment centers across many countries. Therefore, you don't need to worry about custom fees. At Redbubble, there's a wide array of products compared to other sites. print on demand services include unique additions like duvet covers.
A distinguishing factor that sets Redbubble apart from the rest is the fact that it pays royalties to artists from the 7th to the 10th of each month. As such, Redbubble is a big player for print on demand services and doesn't support identical eCommerce platforms like WooCommerce, Shopify, and Amazon, among others.
Because you can't link other eCommerce sites to your Redbubble account doesn't mean you will lack a selling platform. You can upload your designs on Redbubble and sell them directly from their market.
Redbubble makes it easy to manage your account and proceeds. It offers a basic formula you can adopt to sell your products. This is the artist's margin plus the base price which amounts to the retail price.
Here is how they arrive at the formula:
The Redbubble service fee plus the cost of manufacturing equals the base price
The markup multiplied by the base price amounts to the artist's margin
The Redbubble default markup ranges between 20-25 percent
Redbubble has some limitations. For one, as it continues to grow popular, a sea of sellers is crowding the site. Prices for similar items may be different, and should Redbubble hold a sale, your items go on sale as well.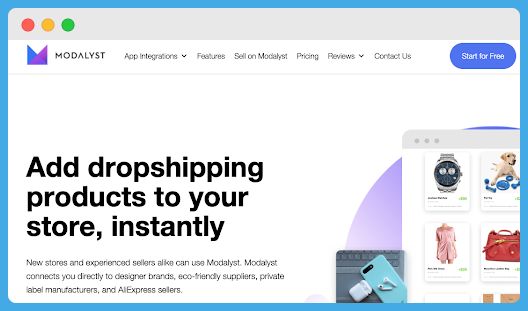 The Modalyst app is a platform that compares to Printful in various ways. However, the most obvious is the free registration and connection to dropshipping markets.
It means that you get automatic access to premium services on supplies and product options. Modalyst provides high-quality items for placement to elite eCommerce markets.
It boasts wide fulfillment centers across the US and Europe, offering sellers access to all kinds of product options. Shipping prices are competitive, and you can find a range of quality items to tickle your fancy.
Modalyst commits fully to link your website with reputable suppliers. It is the best platform for artists looking for a luxurious and high-priced brand image.
Check Out: Modalyst Vs Oberlo
Zazzle lives up to the hype that the name hints. Similar to Printful, it offers artists a thriving marketplace to list and sell their products.
It is suitable for persons looking for print on demand services without the struggles that come with the job description. However, it uses cutting-edge technology and software to make the creative process simpler for artists on the platform.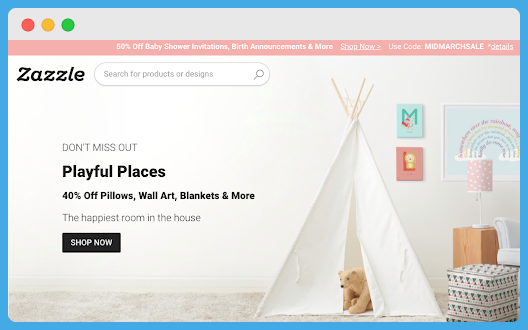 It is not every day that millennials and generation Z find brands exclusive to their interests and tastes. Zazzle liaises with several online leading stores to upload texts and graphics for the products.
It has a user-friendly and interactive interface convenient for embroidery, decoration, and digital printing on products. Unfortunately, you will sell and deliver the products yourself.
Alternatively, you can subscribe to the designer account and upload unique designs to the web, choose items, and brand them. You earn commissions on all items you manage to sell on the Zazzle website, making you an affiliate.
Because Zazzle is a free account, payments are limited to cover the base price when customers make an order. Unfortunately, you have limited control over what you can sell, the price to sell, and where to sell. You can't link your domain to the Zazzle website as it has no integrations to other platforms.
Interesting Comparison: TeeSpring Vs Zazzle
Conclusion
The market is flooded with companies that offer online print on demand services. However, Printful casts a large shadow towering over other sites offering similar services.
Printful offers exclusive access to related printing services, but it sometimes has its downside. People looking for fulfillment centers all over the world require a flexible and dynamic platform.
Most print on demand sites in this article cover various niche groups for creative talents and artists. That's why you should consider the specific demands aligned to your interests before settling for a particular site.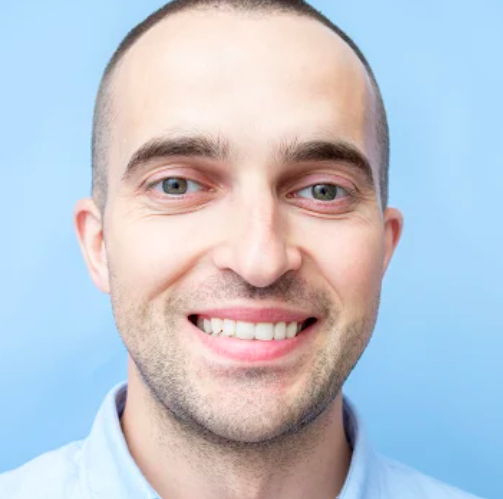 Author: Brian Erwin
I am Brian. I started my first e-commerce company in college designing and selling t-shirts for my campus bar crawl using Print-On-Demand. Having successfully established multiple 6 & 7 figure e-commerce businesses (in women's fashion and hiking gear), I think I can share a tip or 2 to help you get succeed.