In today's competitive business environment, rebates, and coupons are effective strategies to help boost sales and edge competition.
About 60 percent of online customers search for coupons and discounts before making a purchase. More so, 75.4 percent of shoppers will most likely buy products when sellers offer rebates.
Online shoppers want juicy deals that will help them save money. With more than 95 million Amazon Prime subscribers, Amazon sellers can boost product sales through cashback rebates and coupons and RebateKey allows Amazon buyers to enjoy up to 100 percent rebates and deals on products.
Most RebateKey reviews online would talk about the tool in brief but out here, we are doing a comprehensive RebateKey review today.
It doesn't just focus on its buyer and seller side features and pricing but also how it works, its pros and cons etc.
We would also rate RebateKey on important parameters at the end of this RebateKey review.
Overview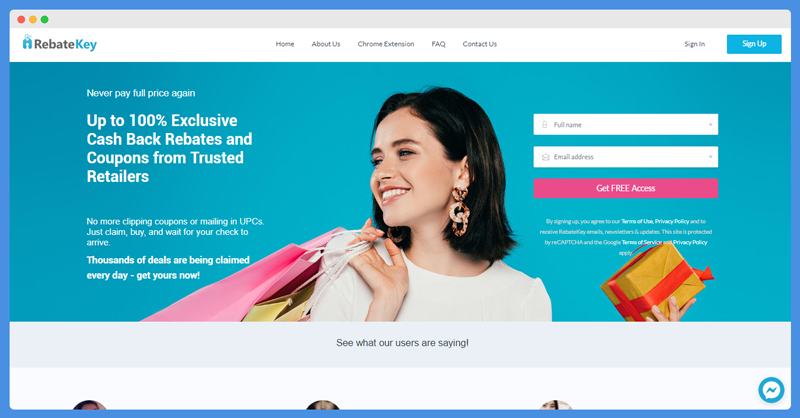 Let's begin by understanding what is RebateKey?
RebateKey is an online coupon and rebate platform that allows buyers to get amazing deals from online marketplaces. Rebate Key offers value for both buyers and sellers.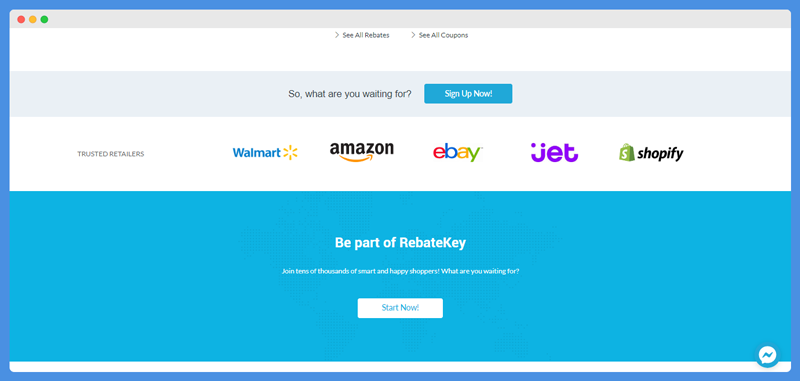 With RebateKey buyers can enjoy deals, cashback, coupons, rebates, and discounts on thousands of products across platforms like
Amazon
Walmart
Etsy
eBay
Jet
Shopify and other online shops and marketplaces
On the RebateKey platform, sellers can
Reach and connect with smart shoppers and buyers
Increase brand visibility and awareness
Create high-conversion cashback rebates and coupon campaigns
Drive sales and profits on online marketplaces such as Amazon, Walmart, and more
More than 30 eCommerce merchants built Rebate Key. Their goal was to find a suitable strategy to share their newest and best products with shoppers and site visitors.
Ian Sells created RebateKey in 2018 and currently leads the team. RebateKey has its headquarters in the USA.
Also Read: Best Amazon Product Finder & Research Tools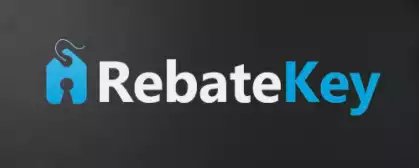 We earn a commission if you click this link and make a purchase at no additional cost to you.
Who Is It For?
Rebate Key is an incredible online platform for rebates and coupons. Thus it offers dual benefits for both buyers and sellers.
RebateKey provides sales and marketing opportunities for marketers, retailers, online sellers, merchants, and more. RebateKey for Amazon sellers is a lucrative business opportunity.
Online shoppers and buyers are not left out. RebateKey promises up to 100 percent exclusive cashback rebates and coupons from trusted retailers. More so, the platform has a wide range of product offerings so buyers can choose from many product categories.
The buyers' account shows
The deals they have searched
Their payouts
Notifications
Coupons and rebates
Their favorite products
Wallet
When buyers click on a product, they will find the seller and the online platform he is using. Furthermore, they will also see the number of remaining items.
The RebateKey service is only available to customers in the US.
Worth Exploring: Best Amazon Listing Software For Sellers
How Does Rebate Key Work?
Let us take a look at how sellers and buyers can enjoy the RebateKey platform.
Sellers
Rebates offer customers lower prices for items. But for merchants, it means sales, marketing, and business growth strategy.
Rebates are a proven strategy to drive traffic. It's one of the best ways to capture the attention of new buyers. Buyers who enjoy such benefits will most likely help to spread the word about the merchant's products.
Whether sellers are launching new products or driving the sales for an existing product, rebates can help them create the buzz. More so, rebates can help them increase sales for new products.
That's why it's a great idea to be a RebateKey seller. Merchants can get their products in front of thousands of verified customers in the US. Rebates allow sellers to achieve faster ranks as compared to discounted sales.
With RebateKey, a seller can launch rebate campaigns and get full-priced deals for products. Sellers can offer a minimum rebate of 10 percent and a maximum of 100 percent. But the number is at the sole discretion of the seller.
Higher rebate values are typically more attractive. The higher the rebate, the greater the number of claims and participation in their marketing campaign.
Depending on their marketing objectives, they can offer between ten to 20 rebates per day. Whether they are increasing visibility for a new product, or growing sales for an existing product, sellers can run a rebate campaign for 20 days, and they will see results.
Interesting Read: Ways To Find Amazon Product Niches With Low Competition
Getting Started as a Seller
Selling on RebateKey is easy. To get started, merchants have to create a sellers' account. Then go ahead and provide details about their business.
Some of the details required will include
Company and brand name
Sales volume
Product types and categories
Businesses address, city, and country
After providing these details, they can start creating their rebate campaign.
The next step is for them to provide rebate campaign information which includes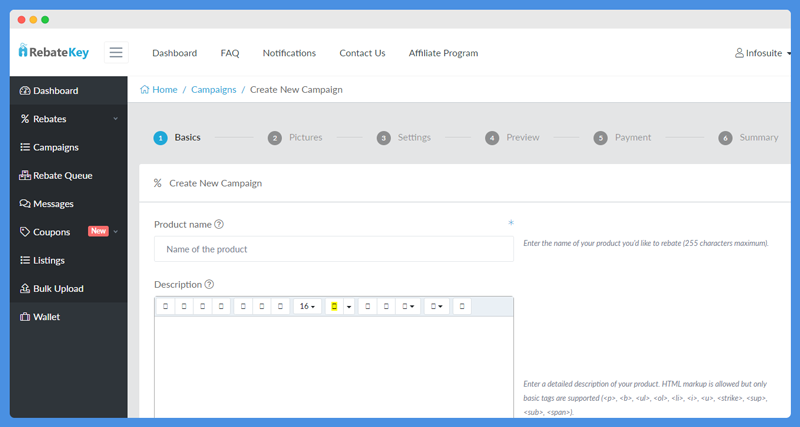 The product name and description
Product category
Pictures
Settings
The marketplace where their buyer can find their product on sale (Amazon, eBay, Shopify, and more)
Product ID – A unique product identifier to protect them against repeat buyers
After setting up their rebate campaign, they can preview their campaign to be sure it looks perfect.
2. The seller will make a prepayment for the first day of their rebate campaign.
3. Then they can submit their campaign for approval. The RebateKey team will review their submission. Campaign approval could take up to 24 hours.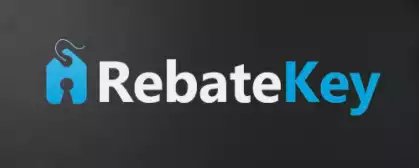 We earn a commission if you click this link and make a purchase at no additional cost to you.
They can also create coupons using the same process of creating a rebate campaign. If they are already selling the product on Amazon, they can pull up the product details by inputting the ASIN number.
From the sellers' dashboard, they can view their
Coupons and rebates
Rebate queue
Campaigns and listings
Wallet and billing history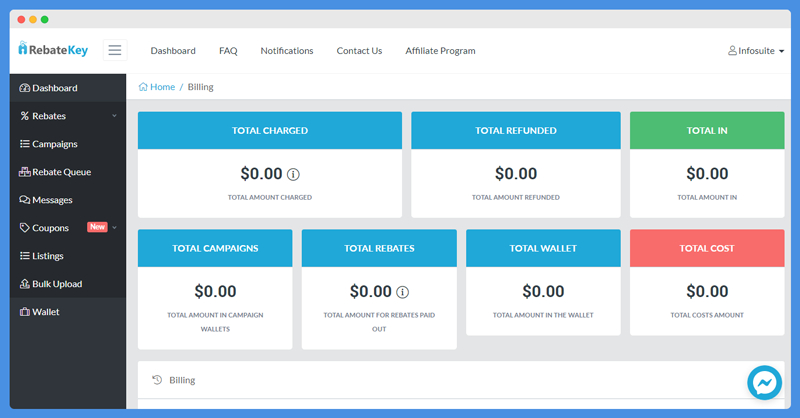 They can obtain their invoice on a weekly or monthly basis or just select a customized date range.
On the Seller's dashboard, they can upload their product in bulk. With the buyer-seller messaging feature, they can communicate with buyers. They can provide customer support, help them with the buying process, or answer important questions.
With RebateKey, they can enter any URL that their buyers will use to claim their rebate. When buyers select their items, they can purchase on their preferred marketplace. After purchase, they can enter their order ID into the system to start claiming the rebate.
RebateKey also provides landing pages to help merchants drive their traffic. With the increase in traffic, sellers can get more claims per day.
After the buyer enters their order number, RebateKey automatically pre-approves the rebates. They hold the money for 30 days to ensure there are no returns or other issues.
Sellers have five days to approve or decline the rebate. At the end of the five-day window, RebateKey will send a check to the buyer.
Explore: Best Amazon FBA Seller Training Courses
Canceling A Rebate Campaign
RebateKey allows sellers to create as many campaigns as they want. There's no limit as long as the rebate campaigns apply to different products. Sellers can only run one campaign per unique product.
More so, sellers can also cancel their campaigns from their dashboards.
To cancel their campaign, they'd just go to their profile and click on "Campaigns." On the "Actions' button next, they'd select the "End Campaign" option.
Another vital point that sellers must note is that
RebateKey is not a review generating platform. Therefore they do not allow sellers to request reviews from customers
If RebateKey discovers that a merchant is asking buyers for reviews, they will suspend the sellers' account
If a merchant's primary goal is to generate reviews for their product, they can use a platform dedicated to creating reviews.
Rebate Key
Buyers will provide a rebate key to sellers to unlock the rebate. The rebate key is a unique number and usually the order ID that the system generates during purchase.
If the order ID matches the sales information, they can then approve the rebate. Furthermore, they can reject the rebate if the rebate doesn't exist or the merchant suspects foul play.
If they repeatedly deny many rebates without verifying, RebateKey will consider such action as abuse. And they will flag down such activity and may suspend their account.
Rebate Payment
The RebateKey payment system utilizes multiple wallets.
The general wallet
One wallet for each rebate campaign
So when a merchant creates or edits their campaign, RebateKey will credit payments into the wallet for that rebate campaign. On the dashboard, they can click on each campaign to view the wallet.
If they cancel their rebate campaign or it ends, the system will automatically check the number of claims for that rebate campaign. Then, based on the number of claims, the system will set aside the total amount in their rebate wallet that will serve as a payout to customers.
The system will move the remaining money from that rebate campaign to its general wallet. Merchants can use the general wallet to pay out customers for their new rebate campaigns.
Also Read: Best Amazon FBA Calculators Review
Rebate Refunds
Sellers can get refunds for unclaimed rebates only at the end of the campaign. RebateKey doesn't offer refunds for claimed and verified rebates.
Rebate Dispute
When buyers purchase products and claim rebates, sellers can use their order ID to check the order. They can dispute or approve rebates and must do that in five days.
According to RebateKey, the following reasons will constitute a rebate dispute if
The buyer did not submit the rebate key
The provided rebate key is not genuine
The customer canceled the order or got a refund
The buyer returned the product
The purchased item is different from the item that the seller advertised
The customer used additional discount coupons or codes with the RebateKey offers
Buyer has bought the item multiple times using the same account on the marketplace
RebateKey may add other reasons at their sole discretion.
Buyers
The buyer side is not covered much in rebate key reviews online. Let's dig into it here.
RebateKey allows online shoppers to directly access rebates from exclusive producers and retailers of top-selling brands and products.
There are thousands of products on RebateKey, and rebate value varies between products. Most products carry as much as 100 percent rebates. For example, the Milestone Baby Blanket in the picture below has a rebate of 100 percent.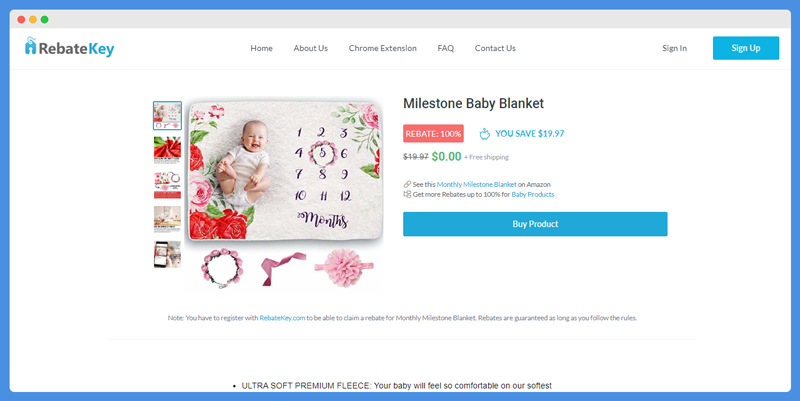 Also, the rebate could be as low as 10 percent. For instance, The Invictus by Paco Rabanne for Men 3.4 oz Eau de Toilette Spray has a 10 percent rebate.
When a buyer shops for an item, RebateKey will mail a check to their address after 35 days. The check value will reflect whatever they paid for the item if it has a 100 percent rebate value.
If the rebate value is less than 100 percent, their check value will reflect the amount saved. For the purchase of the 37″ Wide Magnetic Poster Hanger Frame below, the rebate will be $25.
Useful Post: Best Amazon Tools For FBA Sellers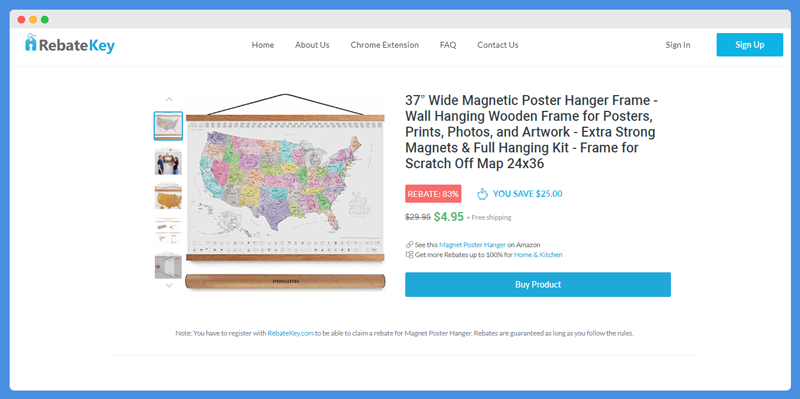 After purchasing the product, on RebateKey, the buyer would send back their rebate key (order number). When the seller confirms the order and purchase, RebakeKey approves the buyer's rebate and credits the buyer's account. The rebate amount will reflect on the buyer's wallet.
RebateKey will withhold the funds for 35 days to ensure there are no errors, complaints, or issues. After the 35 days, RebateKey will verify and send the buyer's check to their address.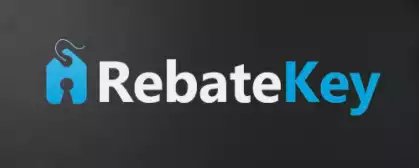 We earn a commission if you click this link and make a purchase at no additional cost to you.
Yes, it is that simple. To summarize,
The buyer searches RebateKey for amazing offers
S/he buys the item and reports their purchase in a few minutes
They then wait for 35 days to receive payments
That's the buyer's experience in three steps.
How To Get Started As A Buyer
The RebateKey app is cloud-based. So buyers and sellers can access the tool using any mobile device or browser. Buyers don't need to download any software to install on their devices.
If a shopper likes to buy products and enjoy rebates, s/he will need to create an account. To open an account, a buyer would enter their full name and email address. They can also create an account using their Facebook or Google account.
While creating their account, they will be required to enter their US cell phone number. RebateKey will send them an SMS with a unique verification code to verify that they live in the USA.
They will also be required to enter their correct mailing address. RebateKey will mail them rebate checks to this location.
After creating their account, they can go ahead and shop. They can browse all the products which are available at 10 percent to 100 percent rebates. Select the product they want and click on "Buy Products."
When they have purchased the products, they need to report their rebate key or order number. The seller will verify and confirm the buyer's purchase. After that, RebateKey approves the rebate and credits the rebate amount to the buyer's account.
Finally, buyers receive payments by check after 35 days. RebateKey withholds the funds for 35 days to ensure there are no complaints, errors, or problems.
Worth Reading: Best Amazon Feedback & Review Management Software
How to Claim a Rebate
RebateKey offers very high discounts and the reason is that they process rebates after 30 days. When buyers purchase items, sellers have five days to approve or decline the rebates. After five days, RebateKey will automatically approve the rebate.
To claim their rebate, buyers would take these specific steps:
Search for the right product and click on "Buy Product" to make a purchase
Read the product detail, description, and instructions
Checks the box to accept the Terms and Conditions of the service
Once the buyer clicks on "Buy Product" again the system redirects them to the product
Now they'll use the link or URL that they have to buy the product
They'll get an order ID for that transaction
Next, the buyer returns to their account dashboard, clicks on "Purchases" and taps on "Unclaimed"
The buyer then taps on "Confirm Purchase," and pastes their order ID to confirm the purchase
When they enter their order ID, RebateKey will credit their rebate to their wallet and they will see it on their profile
After these process, they'd wait for 35 days to receive their rebate check
There are essential points buyers must note:
They cannot use any extra discount coupons. It is prohibited, and using it might result in a declined rebate.
There are daily and monthly limits to rebate claims. Buyers can only claim rebates for five items per day and 50 items every month. Once they reach the monthly limit, the rebate claim will be available again on the first day of the following month.
Some items may have limited quantities available for rebates. When the rebate limit for that item has reached, shoppers can no longer buy the item. However, they can request to receive notifications when the rebates are available.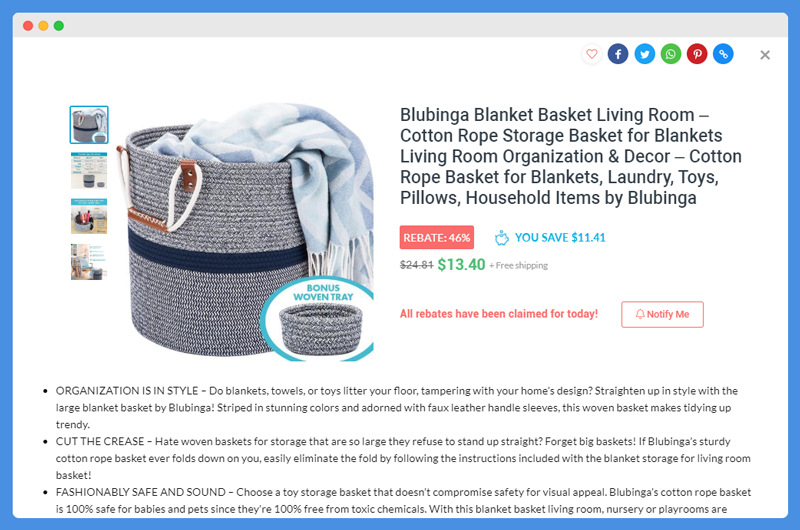 Canceling a Rebate
On RebateKey, buyers can cancel their order, purchase, or rebate at any time. Whether they bought a product at eBay, Amazon, Walmart, or any other platform. They can just contact the seller to let them know that they have canceled their purchase.
Another option is to inform the seller that they are canceling the rebates. Failure to inform the seller may result in the suspension of a buyer's account.
Also Read: Best Amazon Keyword Tracking Tools
RebateKey Coupons & Rebates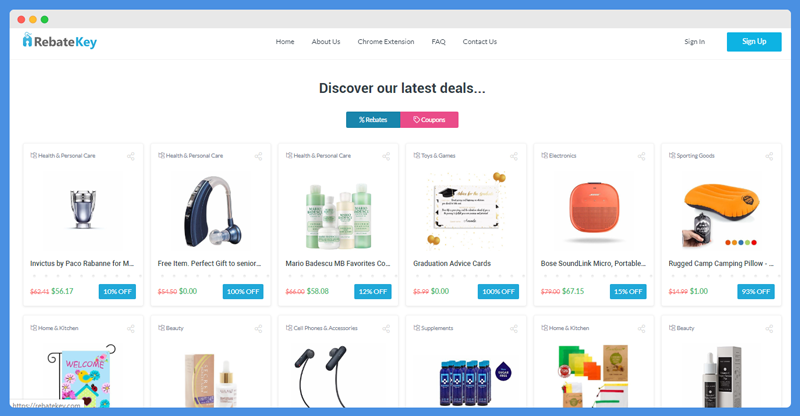 RebateKey offers rebates and coupons for a broad category of products. Some of the product categories include:
Health & Personal Care
Sporting Goods
Supplements
Electronics
Home and Kitchen accessories
Beauty care
Cell Phones and Accessories
Baby Products
Toys and Games
Tools and Home Improvement
Clothing, Shoes, and Jewelry
Patio, Lawn & Garden
Check Out: Top Profitable Products To Sell On Amazon
RebateKey Affiliate Program
Sellers Program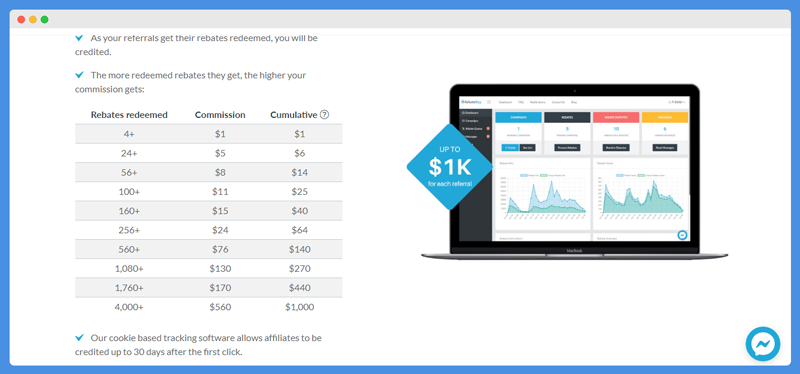 With RebateKey Seller Affiliate Program, merchants can make additional income via referrals. They can refer their friends who are sellers on online marketplaces.
When referrals register and use RebateKey, a referrer will receive commissions as buyers redeem their rebates.
So it's a win win situation for both sellers and RebateKey Amazon buyers.
Buyers Program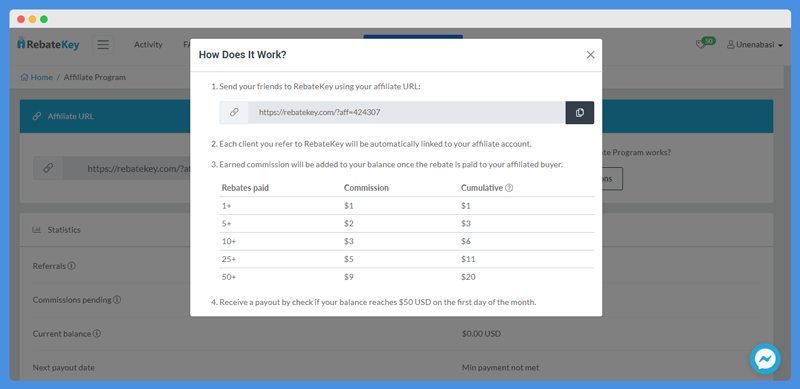 The RebateKey Affiliate Program for buyers allows them to earn income and here is how it works.
They would invite their friends to RebateKey using their affiliate URL
RebateKey will automatically link every client they refer to their affiliate account
When their affiliated buyer receives rebates, RebateKey will add their earned commission to their balance
They will then receive a payout by check on the first day of the month if their balance reaches $50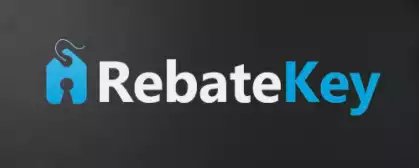 We earn a commission if you click this link and make a purchase at no additional cost to you.
RebateKey Chrome Extension
With the RebateKey Chrome Extension, buyers can find and apply their rebates and coupons with just one click. They can unlock daily deals, discounts when they shop on Amazon and other online marketplaces.
RebateKey Retailers
RebateKey support trusted retailers on
Walmart
Jet
Amazon
eBay
Shopify
Etsy and other online marketplaces
Also Read: Amazon Seller App Review
RebateKey Pricing
RebateKey charges sellers $2.95 per sale or rebate claim by buyers. So if a seller gives out ten rebates, they will pay $29.50 to RebateKey for the rebate campaign.
RebateKey will charge merchants based on the number of their daily rebates. Hence, every time a buyer claims a refund, RebateKey will charge a seller's card to replenish their funds.
RebateKey Customer Service & Support
RebateKey provides customer support via the Facebook Messenger chat app. Users can also fill a form on the website to reach the help team. The help team is available from Monday to Friday, between 9 am to 7 pm, Central Time.
RebateKey does not offer phone support.
Is Rebate Key legit?
Rebate Key is absolutely legit. Though it's only been 3 years since they came into existence but they have garnered huge traffic and popularity in such a small span.
RebateKey Ratings
Ease-of-Use
The RebateKey buyer and seller dashboard is user-friendly and easy to navigate. In a few clicks, users can get started as a buyer and a seller. Therefore, we will give the ease of use a 5-star rating out of five.
Features
RebateKey is a feature-rich solution. Buyers can find coupons and rebates from a broad range of products. Sellers can communicate with buyers with the messaging feature. So I'll give a 5-star rating out of five.
Value for Money
RebateKey delivers incredible value for buyers and sellers. There are no hidden fees. Users will get what they are promised. So I'll offer a 5-star rating out of five.
Customer Service and Support
RebateKey offers limited customer support options. However, their customer support is very responsive and helpful. So this feature earns a 4-star rating out of five.
RebateKey Pros
Here is why users admire this tool
The platform is user-friendly
The rebate claim process is simple and straightforward
The buyer and seller affiliate program allows affiliates to earn more income
Support multiple online marketplaces
Offers a Chrome extension
Buyers can access up to 100 percent rebates
RebateKey Cons
Some of the drawbacks of this tool include
No phone support
Limited amount of rebates for some products
Buyers cannot provide reviews on items
Also Read: Ways To Find The Best Selling Products On Amazon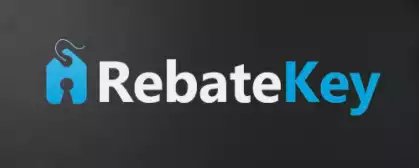 We earn a commission if you click this link and make a purchase at no additional cost to you.
Conclusion
So we now come to the end of our Rebate Key review.
RebateKey is straightforward and easy to use. With the platform, buyers can find cash back rebates and coupons.
It works across thousands of products from multiple online marketplaces. Users can get up to 100 percent exclusive deals and save money on product purchases.
Sellers are also enjoying a large chunk of the pie. RebateKey helps merchants to drive more traffic and boost sales for their products.
More so, they can create a buzz around their brand by offering coupons and rebates.
The affiliate program allows buyers and sellers to earn more income from referrals. If they are Amazon shoppers or merchants, they should consider creating an account on RebateKey.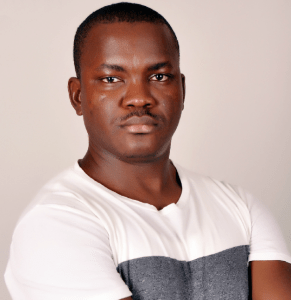 Author: Nicholas Godwin
Nicholas Godwin helps businesses tell profitable brand stories that their audiences love. He's worked on projects for Fortune 500 companies, global tech corporations and top consulting firms, from Bloomberg Beta, Accenture, PwC, and Deloitte to HP, Shell, and AT&T. Works with Mofluid these days.