Today, everyone knows how to make an ecommerce app, however that's not sufficient. How you launch your ecommerce app defines if it is going to be a success in future.
Many of our customers ask our advice on launching their mobile ecommerce apps. In fact, this happens so often that we decided it's about time we write some detailed guide on the topic.
From watching so many launches, we've come to the conclusion that these who plan and communicate the launch of their app with your audience in advance are the biggest winners.
These retailers build anticipation and excitement for your app way in advance and as a result they get the most downloads and sales on the day they launch.
Not only that but they also receive the highest ratings and the most reviews in Google Play and in the App Store.
Others, who don't execute a prior app launch campaign almost never gets as many downloads and hardly ever manage to monetize their mobile users as well the ones who make a campaign.
To ensure a successful launch of your ecommerce app, make sure you follow these steps:
Explore : Best Ecommerce Mobile Apps
1. Define Success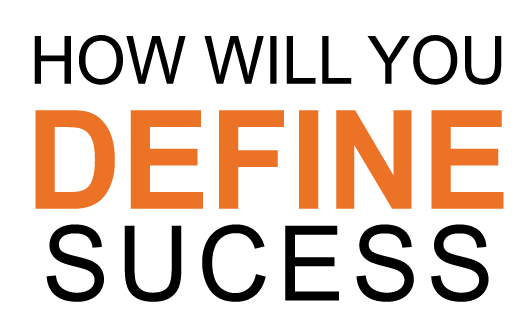 The first thing that you need to do before your app launch campaign is to define what you expect to achieve with your ecommerce app.
Only then you will know how to design a strategy to make your dreams reality.
That's why before you continue with your launch strategy make sure you answer the following questions:
What Are Your Goals?
Without having clear goals in your mind, you will never know if the launch of your ecommerce app was successful or not.
To know that you must know what is your reason to create an ecommerce app. Are you going to use it to increase your mobile sales directly, to engage customers more with your products or for cross-channel sales?
It's important to set your targets for your launch in advance. Think about:
The number of people who will subscribe for your launch.
The number of people who will install your app during your launch.
Your conversion rate: the % of people from your list who decided to install your app.
Feedback: number of ratings and reviews in Google Play and/or App store.
Your end goals should be to get as many of your target customers to download your ecommerce app and later on to translate this into actual sales.
Related : Examples Of A Great Mobile App Design
Which KPIs Are You Going To Track?
Make a list of all KPIs that you're about to track during your launch. They will help identify how well you're doing and what you need to improve to maximize the chances of achieving your goals.
Some ideas for KPIs to track:
Number of email subscribers.
% of users reading content related to your launch.
Number of downloads on launch date.
% of people downloading your app from your list.
Sales generated as a result of your launch.
Keep in mind that your KPIs really depend on your goals so make sure to define them first.
Related : Key Metrics For Measuring User Engagement For Ecommerce Apps
How Would You Know Your Launch Was Successful?
After your initial launch take the moment to analyze your results and to see if you have achieve your targets or not.
Important: having tons of people downloading your app doesn't mean anything.
They need to constantly engage with your content and products and at the end they need to buy something – either directly on their phone or later on from their home PC.
That's why you need to set up goals which will show you that your mobile app is helping you get more sales.
Related : Ultimate Guide To Setting Up Google Analytics For Your Mobile App
2. Let Your Audience Know You're Making An App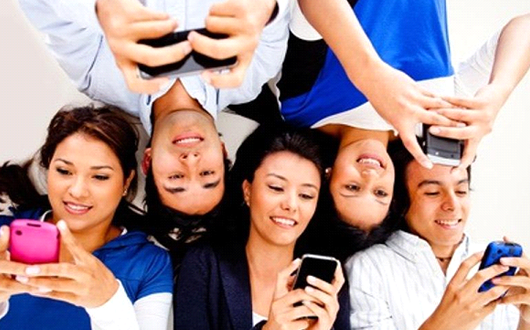 To maximize your chances of successful launch you need to let your audience know in advance that you're about to create an ecommerce app.
The best time to do so is as early as possible or otherwise you're going to miss out from opportunities.
You also need to constantly engage our audience around the development process to make them excited for what it's about to come.
This builds anticipation and creates demand for your ecommerce app long before its ready.
This is how to do it properly:
Grow & Engage Your Social Media Followers
If you still don't have social media accounts, now it's the time to claim them. We suggest you use as many channels as you can, preferably Facebook, Twitter, Google+, Pinterest, YouTube, etc.
Share with your audience early wireframes, screenshots, demo videos, etc.
Let me know about the exact dates for private beta, open beta and official launch. Remind them occasionally on this and make them excited for your launch.
Worth Reading : Scale Of Impact – Mobile Commerce
Create An Email Campaign
Email subscribers in general response much better than social media followers.
For example: Open rates for email marketing messages are generally in the 20 – 30% range, which means your message is 5 times more likely to be seen through email than Facebook.
At the same time CTR is 6 times higher from emails than from tweets.
In other words, let know all your registered users and people who have opted-in in your list about the upcoming launch. Just like on social media share early wireframes, screenshots and videos.
Write Blog Posts About Your Progress
Blogging is a powerful medium and if used wisely can really help you out with your launch.
Create some content that explains how to use your mobile app. Include screenshots, videos tutorials. By educating your audience you will achieve 3 things:
1. You will make them excited about your launch
2. They will more likely to download the app
3. They will know how to use the app and buy from you from day 1
Send Press Releases
Connect with bloggers and journalists and let them know about your launch. Provide them with everything they need to write a story about your ecommerce app: screenshots, tutorials, early access to closed beta, etc.
Pitch them the story and explain them the benefits of the app. Let me know way in advance, just before you launch and on the launch day.
That way they will have the chance to write several posts/articles for you if they find it interesting.
Also, prepare and send press releases to PR distribution services like PR Newswire, PR log, PR Urgent, Newsvine, etc.
Related : How To Use Admob To Promote Your App
Engage The Development Community
Get connected with other developers of ecommerce apps and let them know about your launch.
They will be able to give honest feedback about bugs, performance issues, UX, etc. – things that your customers might not be able to tell you but will greatly affect your bottom like.
3. Build An Email List Of Beta Testers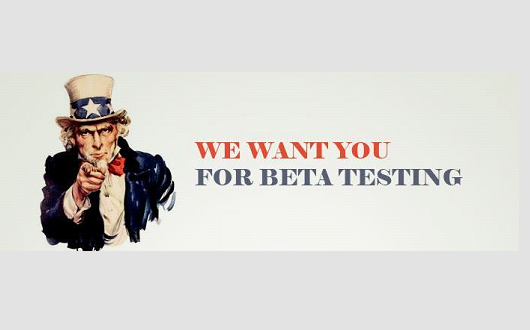 Building and having an email is the key to success in any ecommerce app launch.
As we already said email outperforms social media 5 times and it's by far the most successful channel to communicate with your audience.
Not only that, but by subscribing for your launch in advance, people express their interest in using your app and buying from you.
Here is a list of all the things that you need to do to generate as many email subscribers as possible during your launch:
Related : Ecommerce Emails Your Customers Will Love
Create A Landing Page With Opt-in Form
People can't get into your email list without a place to subscribe.
The best is if you post your opt-it form on a separate landing pages with a clear value proposition on what will people get if they subscribe for the launch.
Be sure to include some bonuses for subscribers. You might offer discounts on products on your mobile app on the first day of launch. And the only way to take advance of this is to download it on time.
Drive Traffic To The Landing page
Here are some great ways to drive targeted traffic to your landing page and generate email subscribers.
1. Homepage & Internal pages
Be sure to include a banner on your homepage about the upcoming launch with a call to action button leading to your landing page.
Do this as well on internal pages like: categories, subcategories and products.
That way all of your current visitors will be notified about your upcoming launch and the traffic will be redirected to your landing page.
It will be much easier to convert these people into email subscribers since they're already on your site.
2. Mobile Traffic
To all the people that are visiting your site from a mobile phone or tablet you can show a message about your upcoming app.
Ask them to sign up in advance and then redirect them to a mobile version of your landing page.
Related : Going Mobile – Mobile Site Vs Mobile App
3. Facebook Ads 
Use Facebook ads to drive people to your landing page. You can start targeting people who are already your fans on Facebook and expand on others you are interested in the products you're selling.
4. AdWords
You can also use AdWords to drive traffic to your landing page. Keep in mind that some keywords might be pricy so you need to be sure they will be worth the money.
A/B Test Different Variations
You first version of your landing page might not convert so well. And that's normal.
That's why it's extremely important to make changes and test different variations with the end goal to improve your conversion rate during your launch.
Feel free to change and test different images, value propositions, call-to-actions, etc. to maximize your results.
Related : Best Free A/B Testing Tools For Your Mobile App
4. Test Your App & Ask For Feedback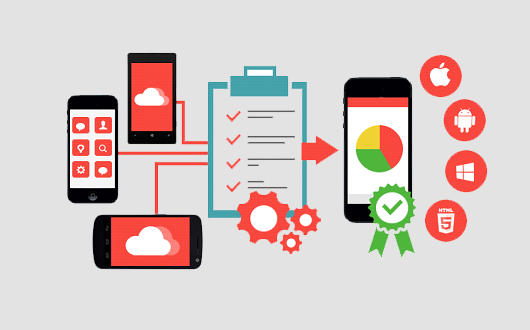 Before you submit your app to Google Play or App Store you want to be sure that its flawless: user friendly, smooth performance and better than you competitors.
You want to avoid bugs and crashes since they can have a negative impact on your sales and brand perception.
To avoid these problems, we suggest you:
Publish Early Screenshots Of Your Ecommerce App & Ask For Feedback
Share them with your social media and email list and ask your audience for recommendations and feedback on how to improve your UX.
Make the necessary changes and ask them again. Remember: you're building this app for your customers so it should please them, not you.
Worth Reading : App Design Equals Its Functionality, Affirm Buyers
Beta Test Your App
Don't launch your app straight away. Gather a list of beta testers to explore it fully and to give you feedback before you launch it.
They will identify all the issues from technical and marketing perspective that you need to deal it.
Identify & Fix All Bugs
Let your beta testers help you find all the bugs and fix them before your launch. Be sure to test the app several times to be sure that everything is ok.
It also pays off to hire QA specialists to help you with this.
Related : The Starter Guide To Mobile Usability Testing
5. Launch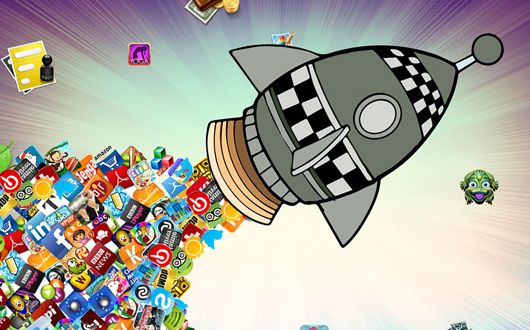 The launch process is pretty straightforward but there are several important things you should keep in mind:
Submit Your Ecommerce App On Time
If you have an official launch date for your ecommerce app (and you should), it pays off to submit your app in the store (Google Play or App Store) way in advance.
That way you will be sure that it will be pre-approved and you will be able to launch it on time.
Announce Your Launch Date
Ensure you announce your launch date only after Google and Apple confirm it. Many a times, they ask you to re-submit the app owing to certain issues with the app they deem inappropriate or not fully meeting their requirements.
Let your audience know way in advance when you're about to launch your app and in which store.
It pays off to have difference launch days for different stores: 1 for Google Play and 1 for App Store.
This will help you maximize your marketing efforts and get more people to download your app.
Related : How To Optimize Your Mobile App For Google Search
The moment your app is available for download let your audience know they can get it.
Send emails to your subscribers with a download link, share it on your social media profiles, include a banner and a link your website, send press releases, etc.
It even pays off to run some Facebook ads with some special offerings if your users download your app within the first week or two.
Don't forget that marketing of your ecommerce app doesn't end with your launch, it starts with it. You should continue to promote it and to engage with your mobile users.
Let me them know about upcoming new versions and improvements.
Also, don't' forget that you can also use your ecommerce app as a marketing channel. Push notifications are a powerful instrument, if you know how to use them.
Useful Resources :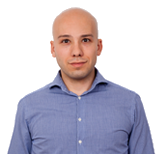 Author: Martin Zhel
Martin Zhel is an inbound marketing expert and Founder of Orior Creative. He specializes in SEO, content marketing & conversion rate optimization.