Nowadays, social media ads are responsible for a lot of online sales across several industries.
In fact, statistics show that more than 30% of people who have seen social media ads have responded to them by visiting the store.
More than 75% of American buyers purchased what they saw on social media and a survey shows that 60% of buyers worldwide get their motivation from social media.
But designing a good social media ad is not a walk in the park, which is where social media ad spy tools come in.
Thousands of businesses are coming up every day and the competition for social media ads keeps getting bigger.
Chances are that for every social media ad you plan to put up, there's already a business cashing in on a similar thing.
As a business, you must be curious to know how your competitors are using social media ads to reach out to your target audience, so in this article, we will take a look at one of the best advertisement spy tools in the market: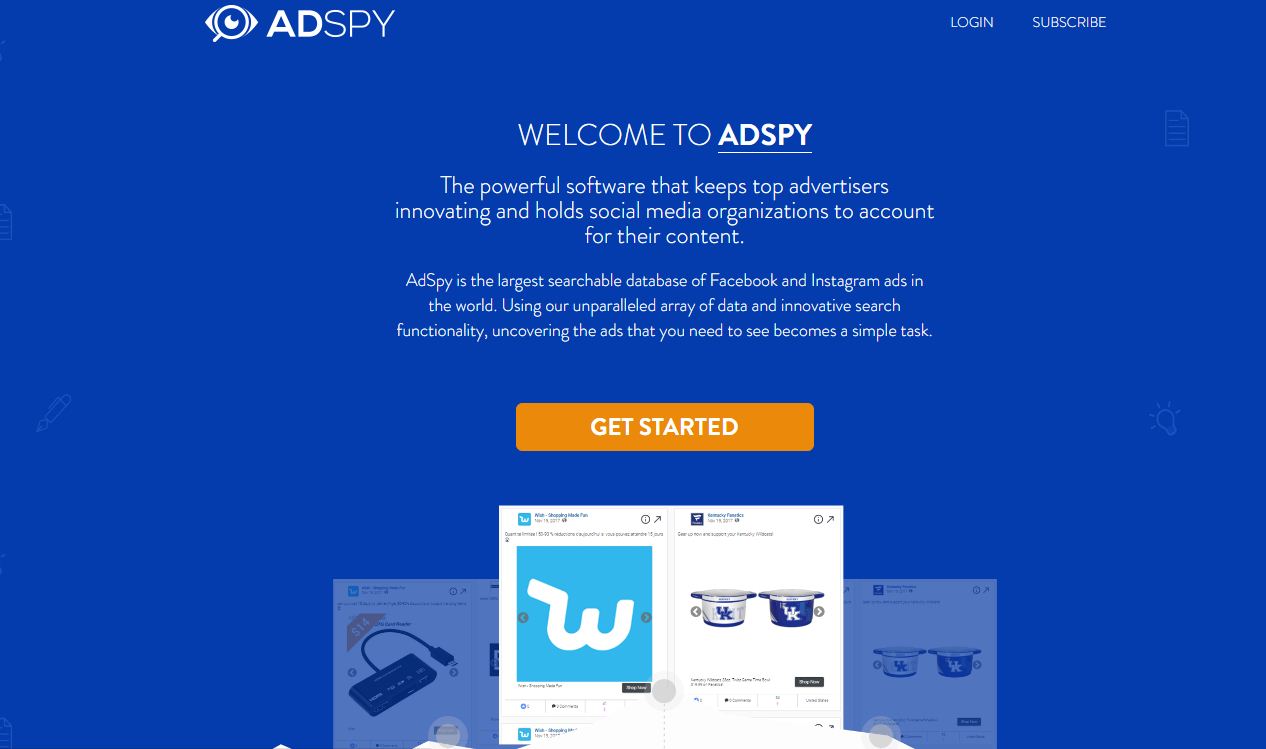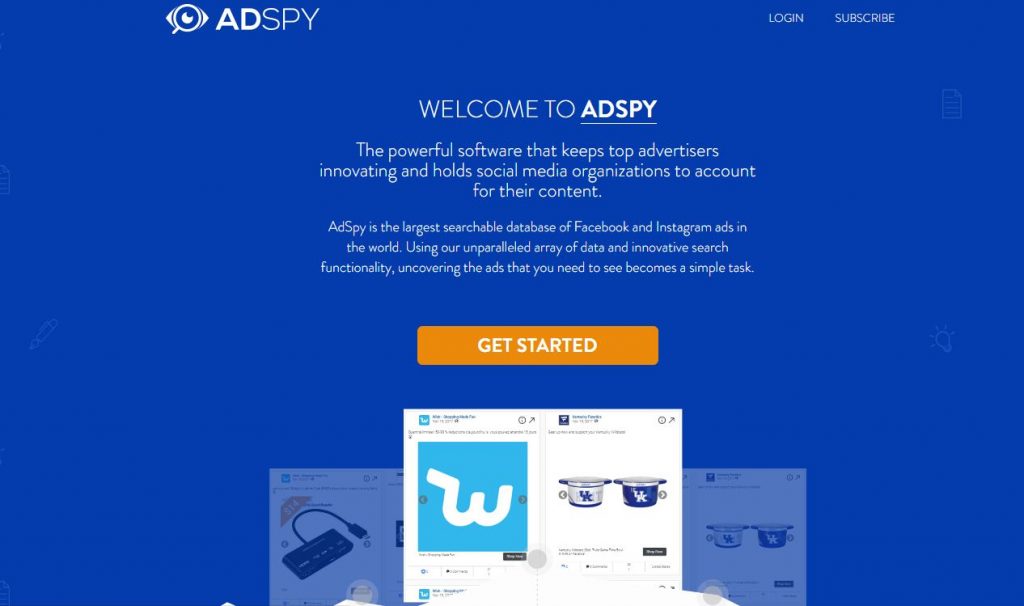 Adspy is the definition of an advanced social media spying tool that has as many unique features as some of the best spy tools in the industry, and yet it's more affordable than most of them.
As a new subscriber, you will want to test the waters to know your way around before you commit to it and that's fine. You can do a test run with its free ad credit.
Adspy boasts that they have the largest database of Facebook and Instagram ads in the world with more than 74 million ads from over a dozen million advertisers from around the world.
With this tool, there are infinite possibilities to what you can do with your ads, regardless of your niche.
You can easily track keywords, copy successful strategies, and streamline your campaign for optimal results.
Related : PowerAdSpy Review
AdSpy - Get $50 OFF & a FREE Trial
Uncover the competitor ads you want to see. Largest searchable Facebook & Instagram Database. Unparalleled search functionality & more.
Special: Get $50 OFF Adspy & a FREE Trial ==>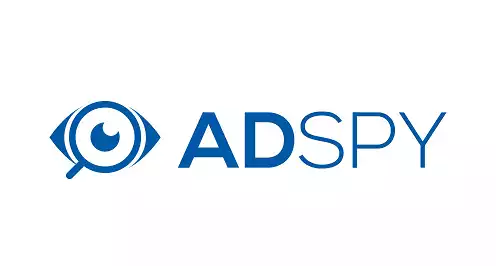 We earn a commission if you click this link and make a purchase.
Getting Started
To get started on Adspy, go to the website, click on the 'Get started' button, and follow the prompts to create your account.\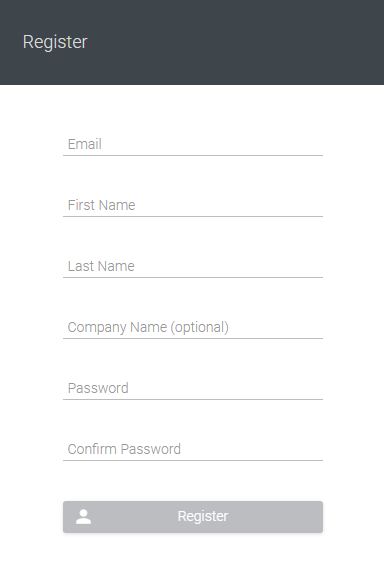 Once your account has been created, go to the login page and sign in with your username and password.
The first thing you will see when you are inside your account is a search box, plus other variations to use to search for your ads.

After you have entered your search factor, the results that match your criteria will display at the bottom of the page.
If you want to save your search for future reference, click on 'save current search' and rename the search to what you want it to be known as.
If you want to come back to the search at a later time, click on the drop-down menu that is next to 'select search' and click on the name that you had saved your search as.
As you scroll through the ads, you can bring out more advanced results by clicking on the 'I' icon that is located at the top right-hand corner of every ad.
This option will show you the landing page URL of the ad, all the links within the landing page, a report of the ad that contains the targeted locations, ages, and genders, and a picture of the landing page itself.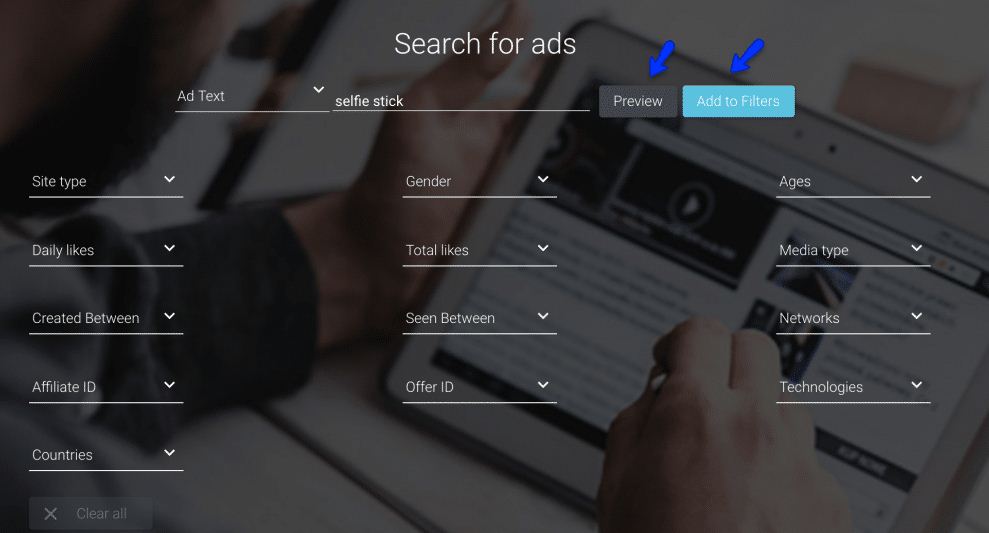 Image source: Adspy
To go to the ad itself, click on the arrow at the top right hand and you will be redirected to the platform where the ad is displayed.
You will see the full ad copy, plus all of its engagement reports and the comments that it has generated.
Click on the drop-down option that is labeled 'Ad Text' to see ads that contain specific keywords in the ad copy or its comment section.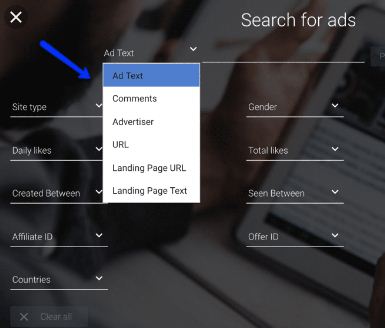 In the same section, you can see which advertisers' ads you want to show and any specific web page that you have in mind.
Once you have specified the variables, click on the preview button to view the ads based on your keywords. If you want to type in additional keywords, you can do that on the 'Add Filters' section.
You can take further action to enhance your search options. For example, you can set Adspy to display ads from Facebook, or Instagram, or both.
AdSpy - Get $50 OFF & a FREE Trial
Uncover the competitor ads you want to see. Largest searchable Facebook & Instagram Database. Unparalleled search functionality & more.
Special: Get $50 OFF Adspy & a FREE Trial ==>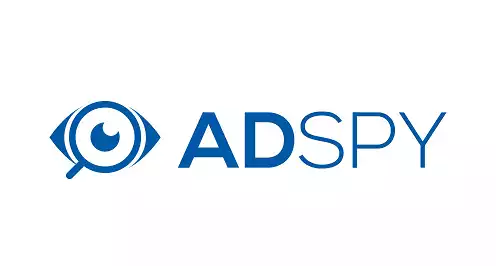 We earn a commission if you click this link and make a purchase.
In the same vein, you can look at the ads that are gender-specific, so it will give you only ads targeted at women if you want to run a campaign for a cosmetic business and want only ladies to see your ads.
If you click the drop-down menu labeled country, you can set your search to display ads that are shown only to people within a specific geographic location.
This is very helpful when you want to run ads for a product that is country-specific.
You will want to be certain that the ads shown to you are current ones. You can refine your search criteria to display ads that were created or seen on a specific date.
This feature will help you during a boom period, to see ads that you'd likely compete with.
For example, a lot of retail businesses throw their weight at ads targeted at buyers when it's close to Black Friday.
You can use Adspy to narrow your search to display ads shown only around this period to check out the elements of these types of ads.
Then you can also see other ads formats. For example, video and image ads are now a thing, but they may not be suited for every occasion.
To find the ads format that your competition is using, this feature will come in handy.
Once the results are displayed, they will be classified based on the most recent ones, the old ones, those with the most likes, long-running ones, etc.
With these insights, you can now better present your campaign to your audience by doubling down on your competitors' efforts and avoiding their mistakes.
What makes Adspy standout among the other social advertising spy tools is its series of unique features that the others haven't even thought about.
Here are the highlights of its best features:
Also Read : Best Facebook Ads Spy Tools
Adspy Enhanced Basic Search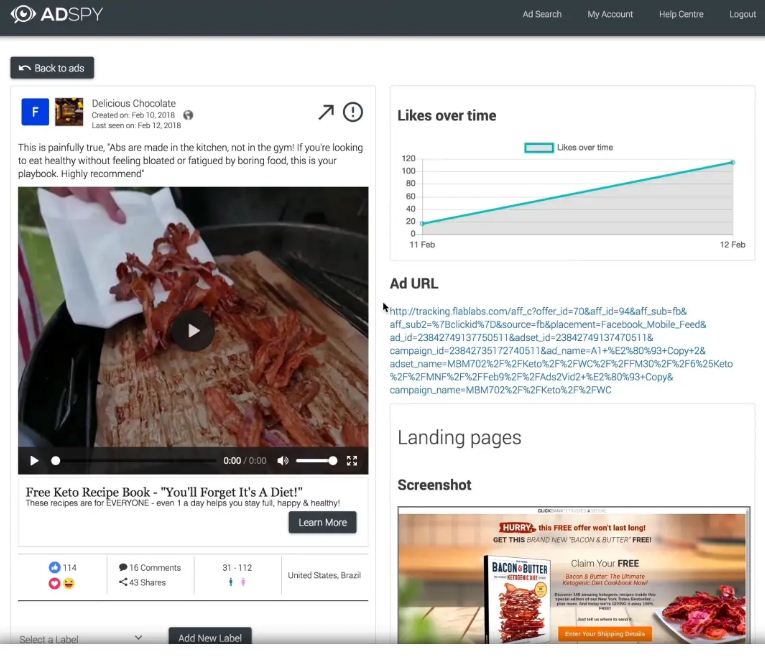 Adspy has taken search to a new level. Now, you are armed with more than the regular search results. You can set the system to give you more insightful data on your search with its smart filters.
The App will give you data that you never knew you had access to, such as when the ad was last seen, how prospects reacted to it, the long-running ones, etc.
Adspy Comments Search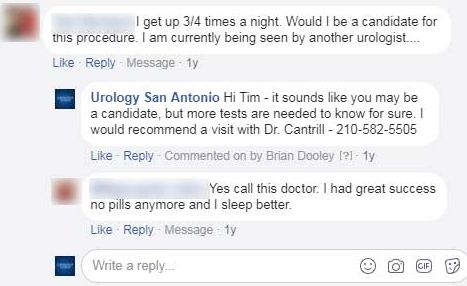 This is one of the most powerful search settings that many marketers are unaware of.
If you are using spy tools that show you ad results only based on the regular search query, then you may be missing out on a huge chunk of the audience that has been right in front of you: the ones in the comments section.
The thing is, for every comment made under an ad, the user has marked such an ad for you to find.
With Adspy, you can search through the comments section of ads to monitor your competitor's brand.
Doing this will let you see the ones that have positive feedback and the ones with negative ones, so you will not base your decision on what ads to copy on only the number of people that have seen it.
The comment search option is under the 'Ad Text' dropdown.
This type of feature will also influence your decision on what type of products to sell.
For example, if you own a fashion ecommerce store and cannot decide on what products to stock your store with, this feature can come in handy.
If your search result brings out ads for sellers that have put similar products up, you can check the feedback on them.
The ones with the most positive feedback will almost always mean the products that your target audience will be more inclined to buy.
You can now source for these items, or at least the ones that are identical to them, and market them.
Worth Reading : AdSector Review
AdSpy - Get $50 OFF & a FREE Trial
Uncover the competitor ads you want to see. Largest searchable Facebook & Instagram Database. Unparalleled search functionality & more.
Special: Get $50 OFF Adspy & a FREE Trial ==>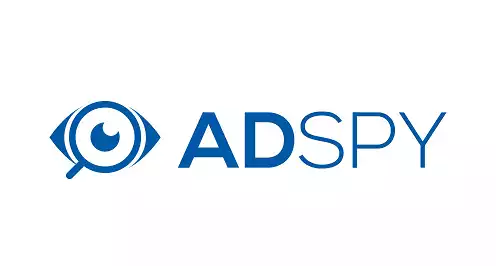 We earn a commission if you click this link and make a purchase.
Demographics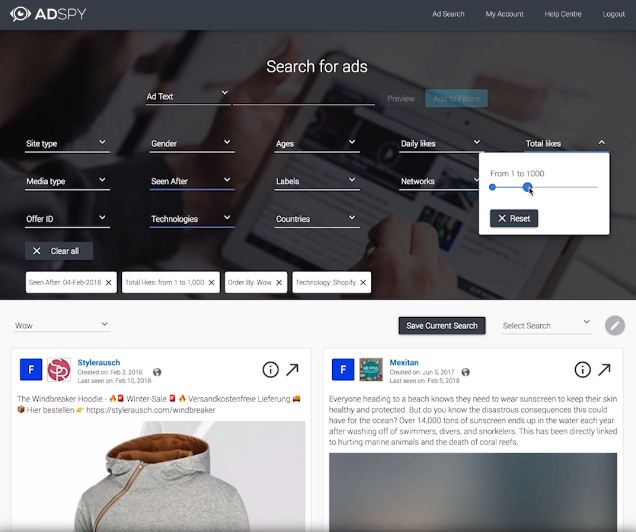 Image source: Adspy
If you are running your ads based on assumptions or worse, without a targeted group, then the chances of it doing well out there are quite limited.
Adspy has access to a comprehensive network of contributors and so it can accurately predict what group an ad is targeting.
The thing about using the competition's ad is that, even if you have all of their video formats, the same copywriter, and a larger budget, your ad can still go very wrong unless you target the right people.
Your competitor may be crushing it in certain locations and among groups that aren't even on your radar, but Adspy will open your eyes to these things.
This feature has a bunch of options to choose from. For example, if you want to choose the age range of people that you want to see your ad, you can set the age drop-down field to reflect your choice.
The gender drop-down field allows you to set your ad search to male prospects, female, or both, while you can choose from up to 180 countries to see which ads are performing where.
Adspy Affiliate Search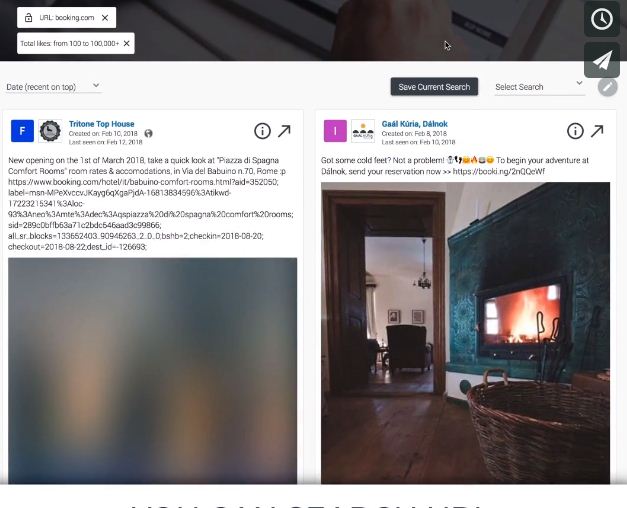 This feature is one of my favorites.
Affiliate marketing continues to grow every day. Marketers have now realized that they can get even more money than the regular amount that they are paid to promote products.
With affiliate marketing, they get paid commissions for referring the products to others within and outside of their circle.
This sounds like an easy way to make money, but it's not really. At least not anymore.
Nowadays, the number of affiliate marketers has skyrocketed and only the ones that are convincing enough can make the real money.
Since social media is one of the biggest places for affiliates to reach out to buyers, you will find some of the best ads on platforms like Facebook, Instagram, etc.
With Adspy, you can track down these types of ads and copy their styles.
Affiliate networks usually give out offer IDs for the products under their affiliate programs.
With Adspy, you can search with this offer ID to find Ads that are already doing well for the product you want to market, and this is regardless of whether the affiliate has used a cloak or not.
There are a couple of other options that you can use to search for these types of ads.
You can input the affiliate ID in the corresponding field or select by affiliate networks such as Clickbank, PeerFly, etc.
Related : PowerAdSpy Vs AdSpy
AdSpy - Get $50 OFF & a FREE Trial
Uncover the competitor ads you want to see. Largest searchable Facebook & Instagram Database. Unparalleled search functionality & more.
Special: Get $50 OFF Adspy & a FREE Trial ==>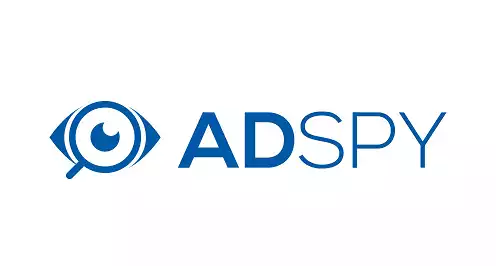 We earn a commission if you click this link and make a purchase.
Adspy Data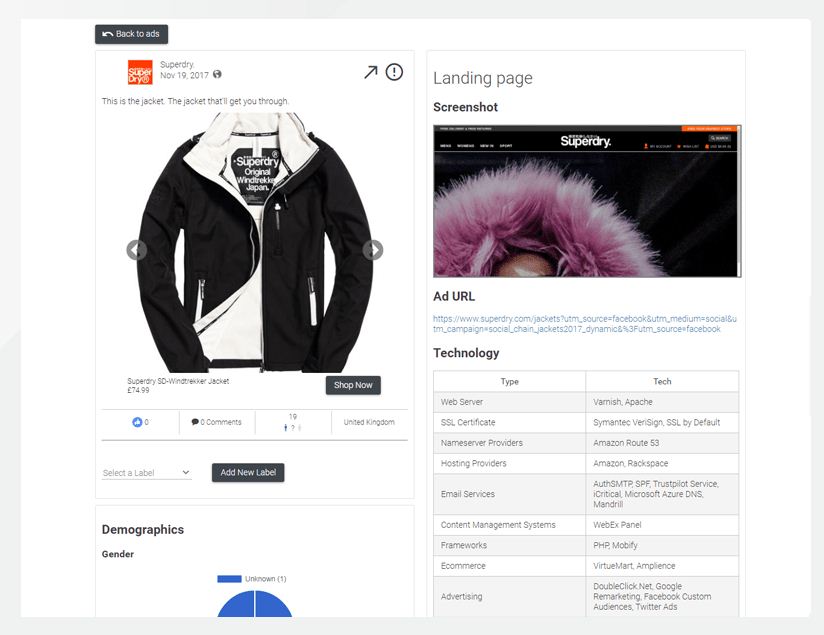 Nowadays, how much knowledge you have at your disposal will go a long way to determine how much money you will make.
Think about it:
If I both Mr. A and Mr. B own different jewelry shops and Mr. A often goes to the market when he's out of stock to buy more products based on his intuition, whereas Mr. B usually does some research and buys his products based on trends, it's only logical that Mr. B will make better sales in the end.
Well, using Adspy is even better than doing regular research. If you have to research on your own, you will need to put in a lot of work before you can come out with something solid.
Adspy does all that work for you.
Think of Adspy like a large directory, only better. If there's a new product with a lot of prospects and sellers need to know about it, be sure that Adspy has already taken notice of it.
And you'd think that since Adspy has millions of data on their hands, it will probably be difficult to sort through all that data, well, you are wrong.
The tool is built on fast and efficient servers, with an easy interface to ensure that nothing interferes with your search. You will find yourself searching through millions of data in seconds.
Adspy Pricing
Let's talk about Adspy free trial, and Adspy price.
For the range of features that it has, it will be totally fair if Adspy pricing is the costliest in the market. However, it isn't.
Adspy price starts with as little as $149 per month, you will have the key to getting inside your competitor's head, plus all the other juicy features that come with Adspy.
When you first sign up, you will be given free trial credits for Adspy free trial, that you can use to test if the tool is good for you.
Be careful not to use up these free Adspy trial credits as most of it will be used as you search and scroll through the results. Make the most of Adspy trial.
50% Off Adspy Coupon Code
Are you wondering if a coupon Adspy is offering at this time? Yes. Let's talk about Adspy coupon code.
You will unlock a discount of 50% 'when you first sign up for Adspy with this link.
Though Adspy coupon code is easy to use, if you still get stuck, send a message to their customer support team and someone will be available to help you with your approach.
Related : Best AdSector Alternatives
Adspy Support
For a tool with more than 12 million users, Adspy's support service is pretty impressive.
According to their website, someone from their team will usually get back to you within 24 hours of when your complaint is received, but from personal experience, it only takes a few minutes before they get back to you.
5 Social Media Spy Techniques To Use For Your Marketing
Even before you begin to use Adspy, you can gain meaningful insights on what your competitors are doing from the platform you are using.
For example, if you are using Facebook, you can get tons of data from them on what other companies are up to and the best part of this is that you don't even need to spend a lot of time or resources to get these data from Facebook.
If you use Facebook a lot, you must have taken note of the button at the top right-hand corner of every ad or post.
I'm guessing you only use this feature to hide or unfollow a post. If this is you, then you are not using the feature to its full potential.
Apart from the hiding and unfollow options, there is another on the list that says 'why am I seeing this?'.
If you click on this option, you will see a pop-up message that will give you a glimpse of your competitor's target demographic.
You can use these details as your own target demographic when you want to place a similar ad.
Enter Your Competitors' Territory
This method would have been difficult in the pre-internet days because businesses could only spy on their competitors from afar.
Fast forward to now, it no longer takes much to spy on them.
The idea is simple:
Do you know how you spend a lot of time and all the tricks in your book to convince your prospects to buy from you? Now, put yourself in the customer's shoes and you will walk into your competitor's camp without any hindrances.
How do you pull off this ninja technique? It's quite simple:
First, create a new profile on the platform that you want to spy on them from. It will be a silly mistake if you go to them with your actual name.
The only thing that can come out of that is, you will get booted out immediately.
The next step is to stalk them like a crazy person.
If you are going to know everything they are doing, you must follow them everywhere.
If your competitor is on Facebook, like all their Facebook pages, turn on their notifications and change your settings so that Facebook will show their posts at the top of your Newsfeed.
Also Read : Social Ad Scout Review
AdSpy - Get $50 OFF & a FREE Trial
Uncover the competitor ads you want to see. Largest searchable Facebook & Instagram Database. Unparalleled search functionality & more.
Special: Get $50 OFF Adspy & a FREE Trial ==>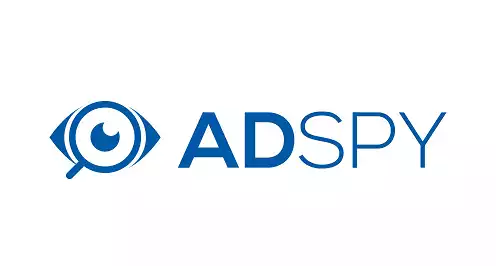 We earn a commission if you click this link and make a purchase.
Mark Their Ads As Very Useful
Whenever Facebook sends you ads, they also give you room for feedback.
If you don't like the ad, they will likely not send you that type of ad again, if you do like it, you will see a lot of similar ads on your Newsfeed.
Apply this information to your strategy.
Anytime you see a new ad from your competitor that you like, click on the button on the right-hand corner and mark the ad as useful to always know what they are up to.
Check Who Your Competitors Are Advertising To
The first reason why a lot of ads do poorly on social media is that they are not rightly optimized for social media and second, they do not target the right audience.
Getting these two things right will give you insane results when you place your ads.
If you want to figure out who your competitor's audience is, then you will have to use the fan page karma technique.
To do this, a spy tool like Adspy will be very helpful. Adspy will analyze your competitor's followers and show where you can find them online and offline.
At the end of the day, you can arm yourself with the info of which countries they get the most engagement from, influencers that are mostly sharing their content and the pages that the majority of their buyers come from.
Look Beyond Paid Traffic
Paid traffic can be very profitable, but if you focus all of your attention there you may end up missing on some other good channels.
Consider analyzing your competitor's content and use tools like Buzzsumo to do so.
Don't get stuck on only one platform. If you constantly focus all your effort and resources on Facebook, check out what your competitors are doing on Instagram, Twitter, and LinkedIn for a change.
Twitter has a feature that lets you create a list of people to follow. You can do what Forex traders: they create a list of the top-earning traders and study their strategies.
For example, if you are in the business of selling sporting wears, follow a bunch of sportsmen and organizations and place them all in a single list.
Be sure to make this list private so that only you can see what you are doing.
Interesting Post : Adspy Vs AdSector
Final Words
You can use Adspy to do a variety of things, such as finding products and niches, checking to see if they are already saturated or if they have potentials.
Overall, Adspy is a great tool for spying on your competitors regardless of whether you are a dropshipper or you own an eCommerce store.
You can use the free ad credits today to scroll through and check out its capabilities. Or simply use the coupon AdSpy is offering and get started.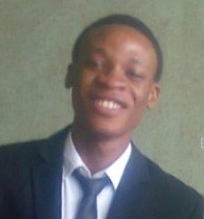 Author: Efose Ikhalo
Efose says he is a polymath, which reflects in his work. He excels at inbound marketing, tech, and business. He has a rich experience of working with renowned digital marketing agencies in the past. Often writes for top blogs.