Did you know that email is 40x more effective at acquiring new customers than social media (Facebook or Twitter)?
Creating a successful email marketing campaign is not difficult – there are many platforms that you can use to build an email list and send out broadcast or automated emails.
Brevo, which was Sendinblue earlier, has a popular email marketing tool. It also offers a range of customer management features.
Today, we'll be doing a detailed Brevo review. We'll look at its features, tell you about discount codes, and explore some alternatives.
What Is Sendinblue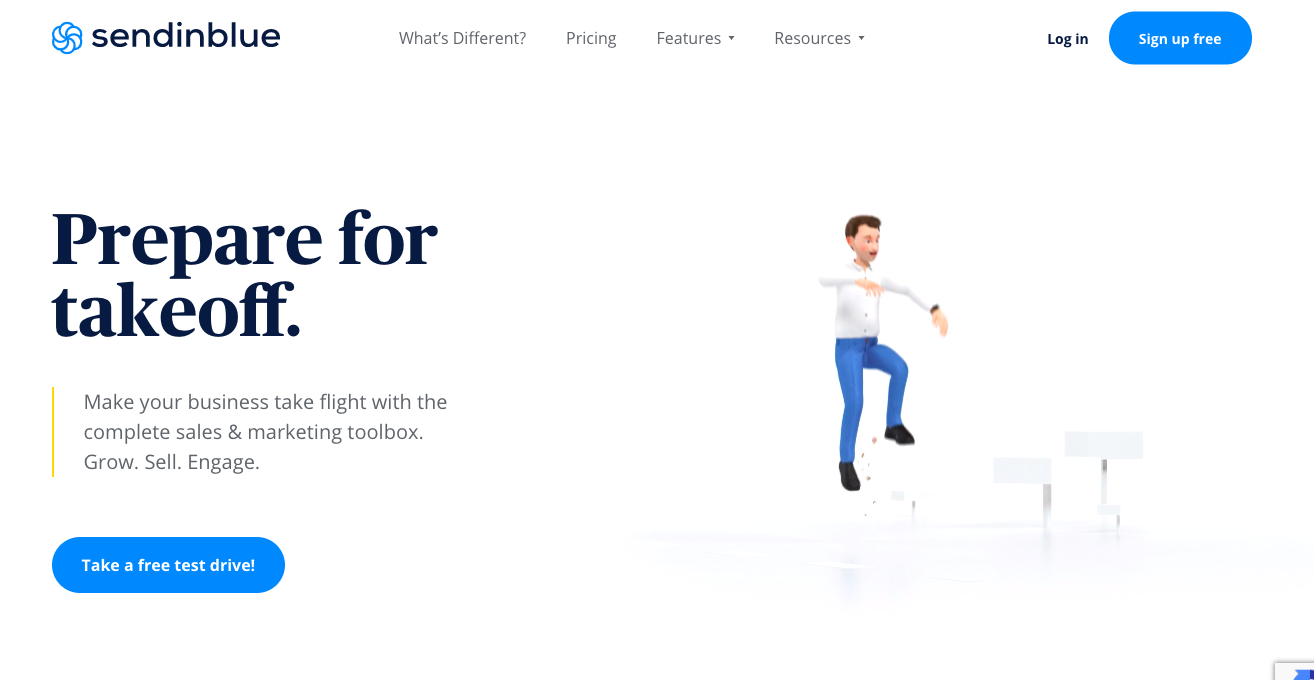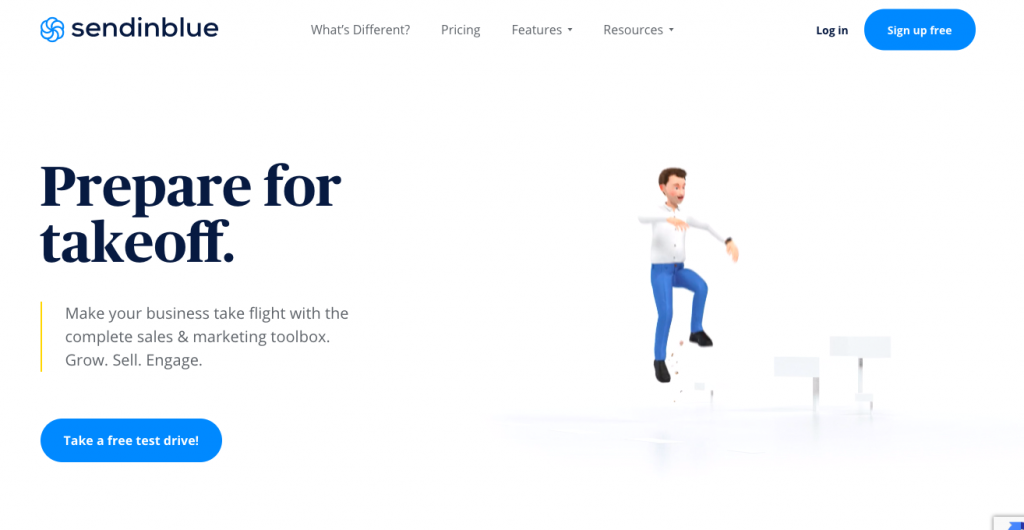 Sendinblue started as a small digital marketing agency. They now offer a variety of cloud-based digital marketing tools to over 80,000 businesses around the world.
They have offices in the United States, France, and India.
Their services center around five main areas:
Email and SMS Marketing
Automation, Segmentation, and Personalization
Customer Management
Lead Generation
Analytics and Testing
Our Pick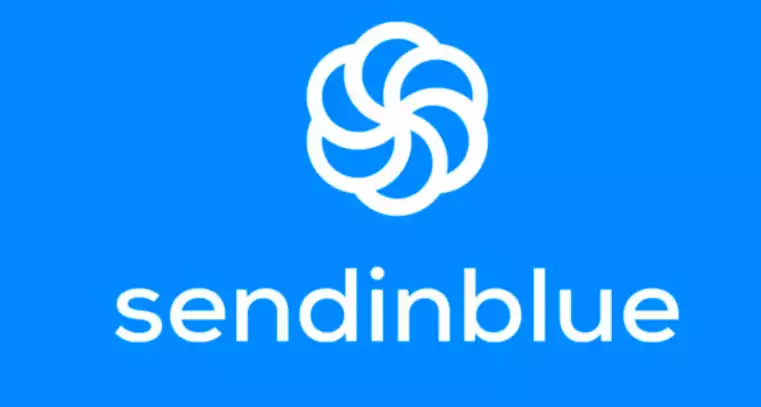 We earn a commission when you click this link and make a purchase.
Sendinblue Features
Let's take a look at Sendinblue features.
Sendinblue Email Marketing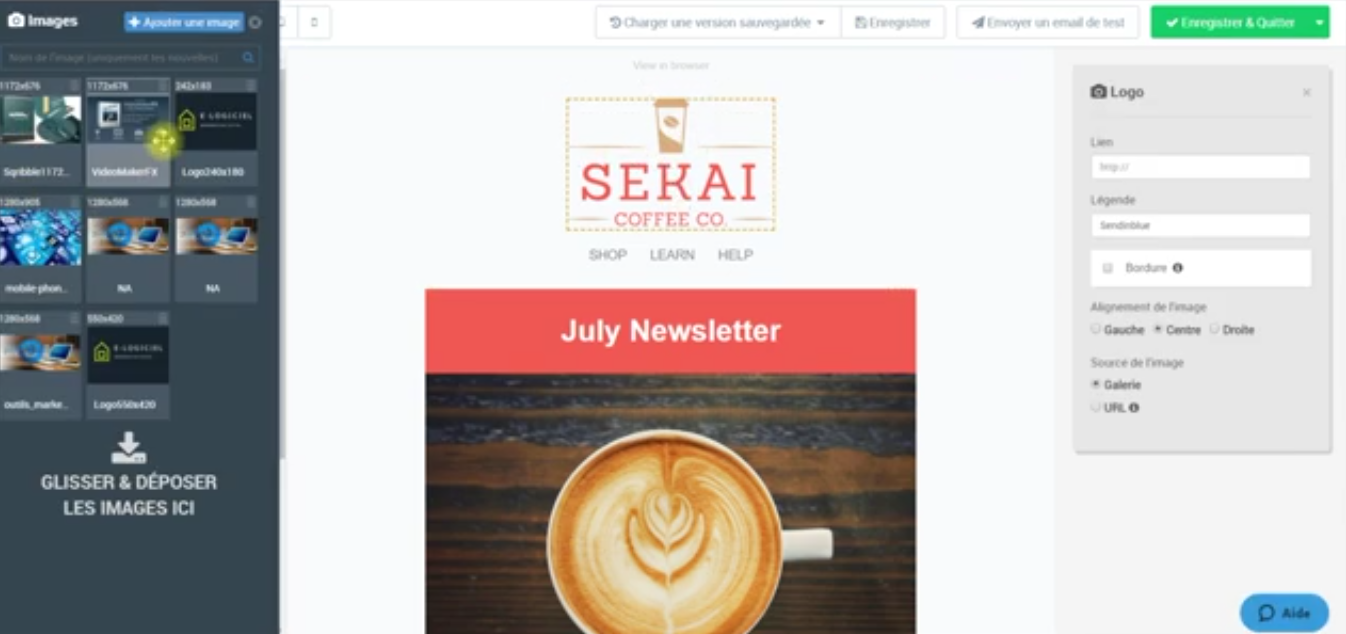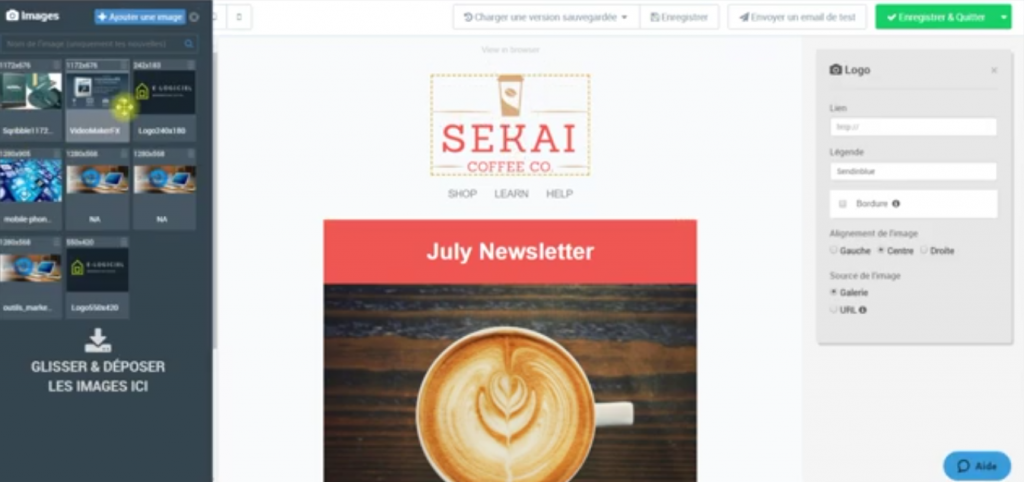 Creating emails with Sendinblue is a simple process. There are over 70 email marketing templates you can choose from.
All templates are fully customizable and will automatically adapt to any screen, on any device.
You can also create your email designs from scratch, which you can save to use again in future campaigns.
The drag-and-drop editor can be used to add or delete elements from your emails. You can add images and calls-to-action as well.
All email templates are automatically compliant with GDPR rules (for example, they have visible unsubscribe links).
Interesting Comparison : Sendinblue Vs Constant Contact
Sendinblue Transactional Emails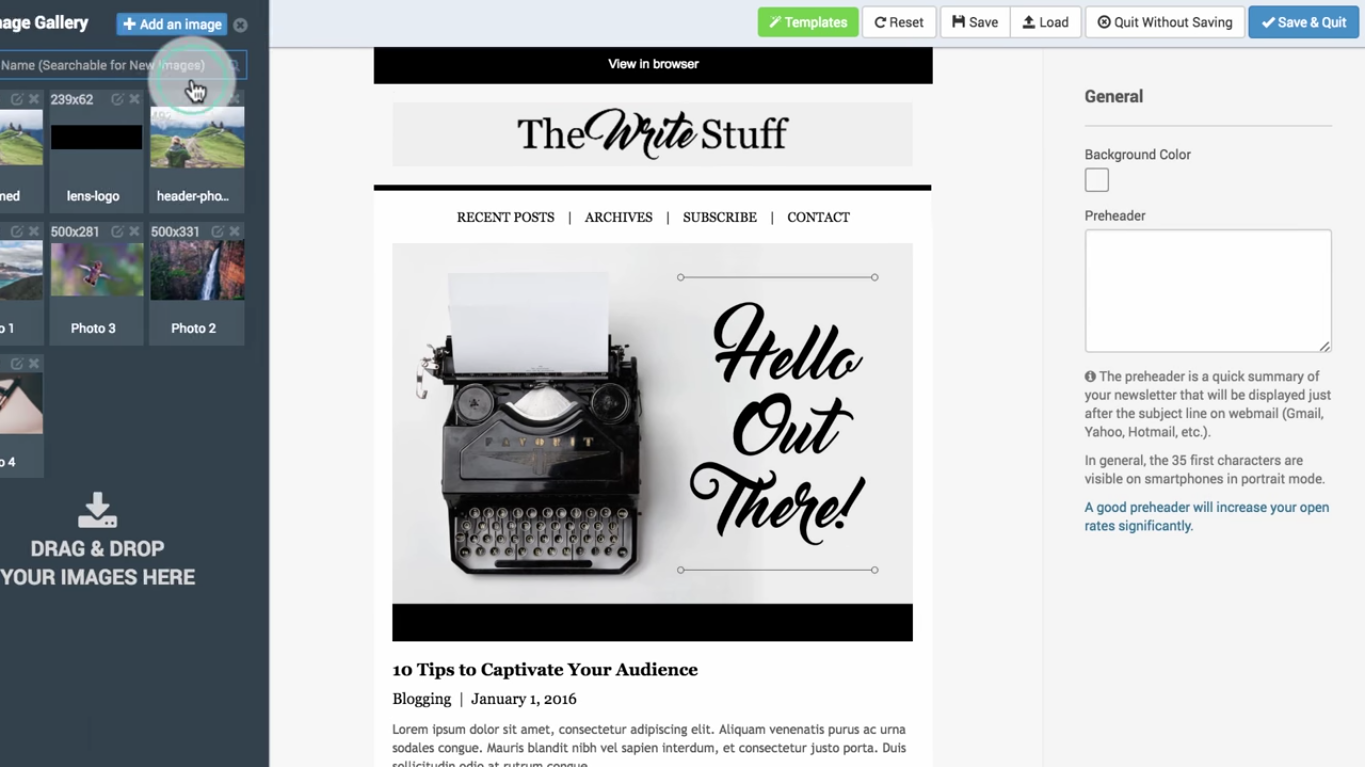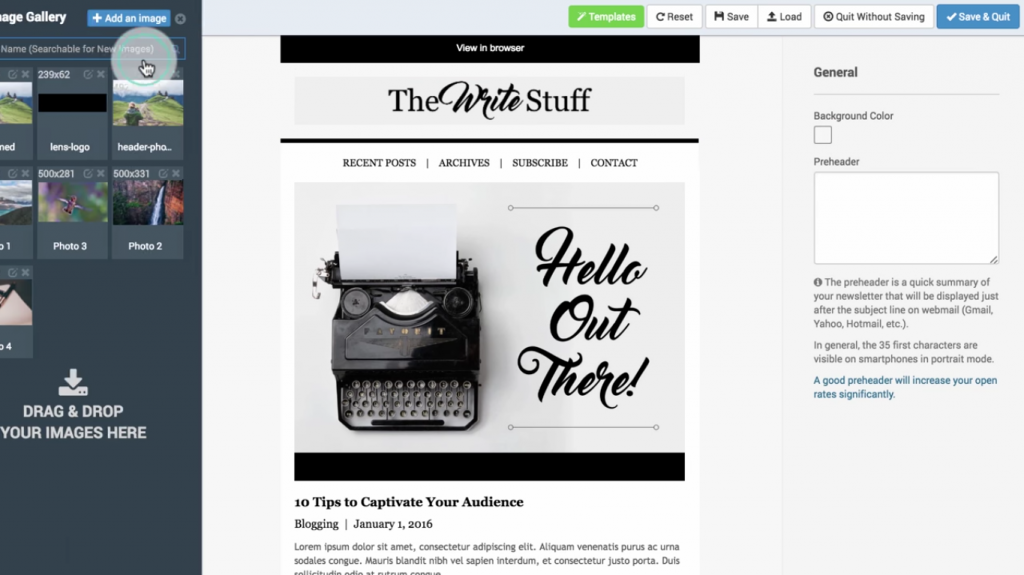 You can also set up automated transactional emails. This can include purchase confirmations, password reset emails, and more.
There are a number of different setup options, such as API, SMTP Relay, and ecommerce plugins.
As with regular emails, you can use customizable pre-made templates or create your own template from scratch. You can also personalize your emails using Sendinblue's templating language.
The deliverability rates of transactional emails are much more important than regular emails.
If a regular email doesn't get delivered, you might lose some conversions. However, if a purchase confirmation, refund confirmation, or another transactional email doesn't arrive, your customers will be less than satisfied.
Sendinblue has a high-speed SMTP infrastructure that is constantly being monitored to ensure that your emails have a high deliverability rate.
Sendinblue Automation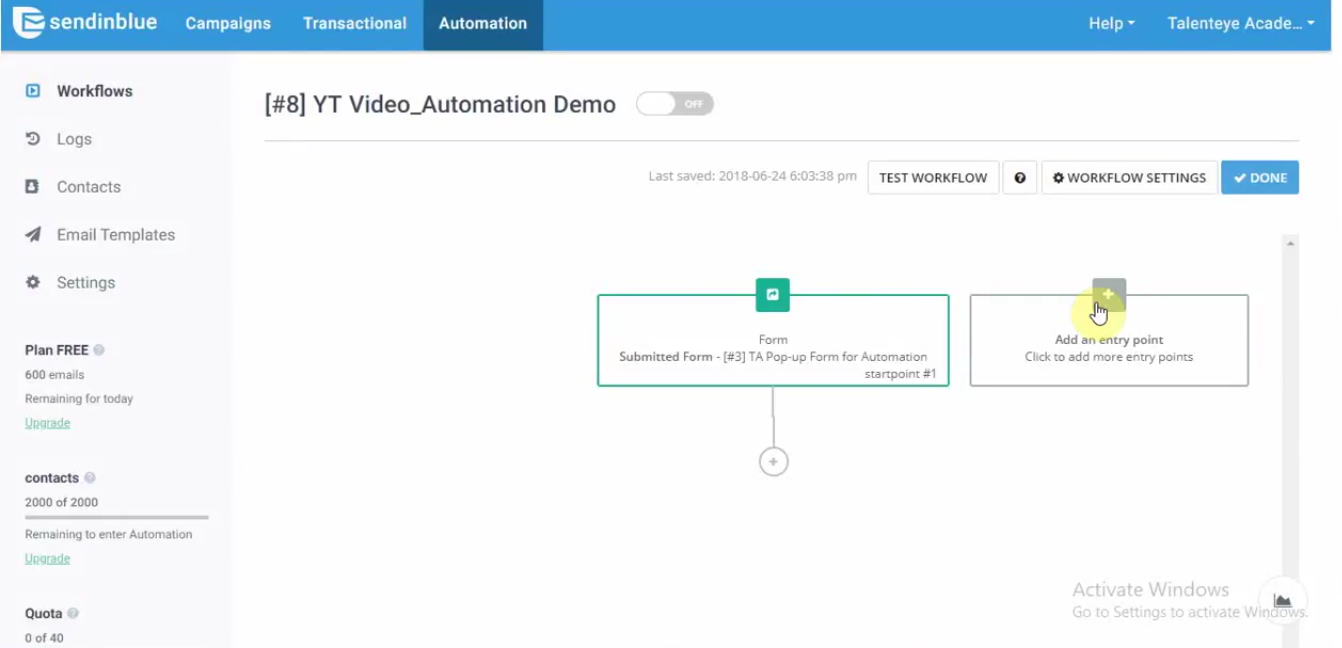 Let me talk about Sendinblue automation.
You can create automated email followups so that new subscribers are sent a set schedule of promotional emails.
Sendinblue lets you go even deeper by creating workflows.
Each workflow will have an entry point. For example, this can be when a user clicks on a link in your email.
You can then funnel the user down the workflow based on behavioral and identity characteristics. With Sendinblue, your workflows can include both emails and text messages, allowing for a multi-channel experience.
Workflows can also be used to send welcome emails, automated follow-up emails, and birthday or holiday cards. Birthday cards can include a special discount or coupon code.
Workflows can be as simple as a welcome email with two follow ups.
It can also be more advanced and complex – for example, you can use a lead scoring system to assign each lead a score based on the likelihood of them making a purchase and send them emails accordingly.
You can also set up two similar workflows for the purpose of split-testing. You can split any workflow so that users are alternated between different paths at any chosen point.
Also Read : MailChimp Vs PhpList Vs Sendinblue
Sendinblue Personalization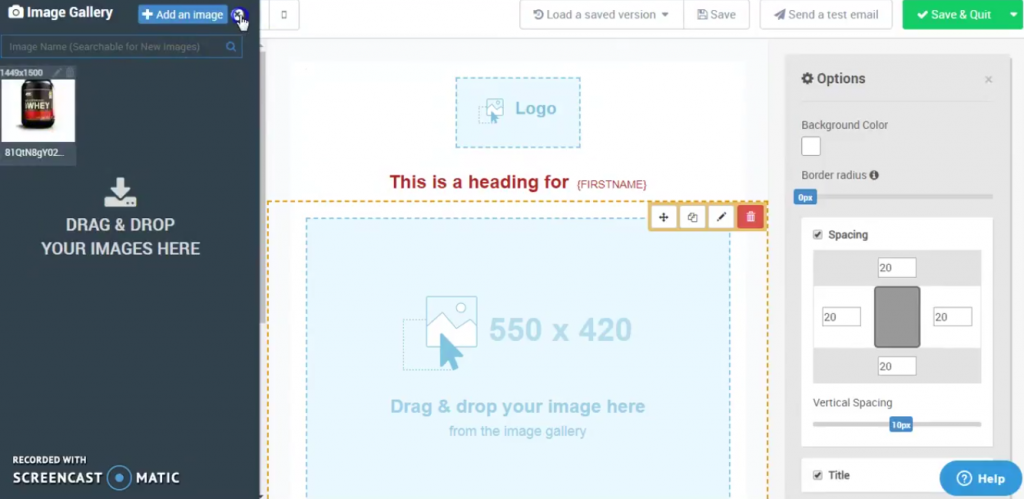 Eighty-two percent of email marketers have reported an increase in email open rates after personalizing their emails. Sendinblue has a number of ways you can personalize your emails.
Emails can be personalized with customers' names and other information (including gender and date of birth) by using dynamic text. Subject lines can be personalized as well.
Personalization rules can also be set up based on other attributes. For example, you can use different pronouns based on the gender of your recipient.
Related : Guide To Content Personalization For Ecommerce
Sendinblue Segmentation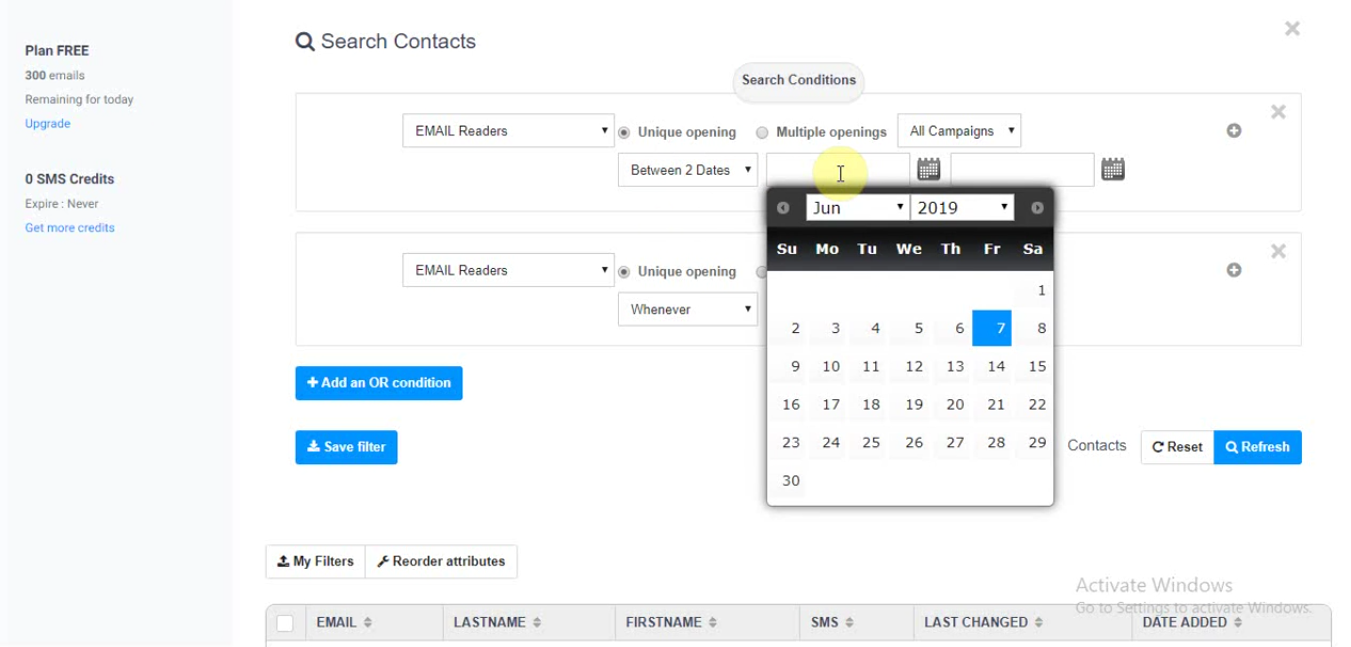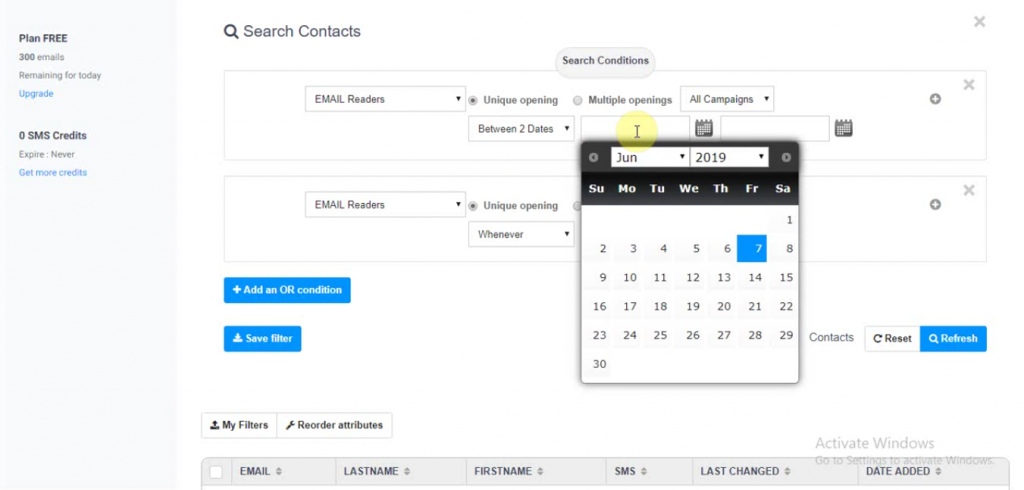 Segmenting your email list based on your subscribers' demographics or signup methods can allow you to send content that is better targeted. This can lead to an increased conversion rate.
You can send emails that are more interesting to your subscribers and make them feel as if you are speaking with them in mind.
You can easily break up your email list into different groups and/or regroup them into new lists.
You can also segment your list based on behavioural criteria. This can include actions such as past purchases, which page they visited, and which elements of a page they clicked on.
It can also allow you to send emails based on previous email engagement. For example, you can resend emails only to subscribers who did not open the previous email, or send followup emails to subscribers who clicked on a link but did not make a purchase.
Worth Reading : Ecommerce Emails Your Customers Will Love
Sendinblue SMS Marketing

Research shows that SMS open rates are as high as 98 percent. Email open rates across all industries, on the other hand, are only around 20 percent.
Naturally, you don't want to spam your contacts with text messages. Instead, use SMS marketing carefully to promote special discounts and/or events.
You can send well-timed text messages to your followers in bulk.
Our Pick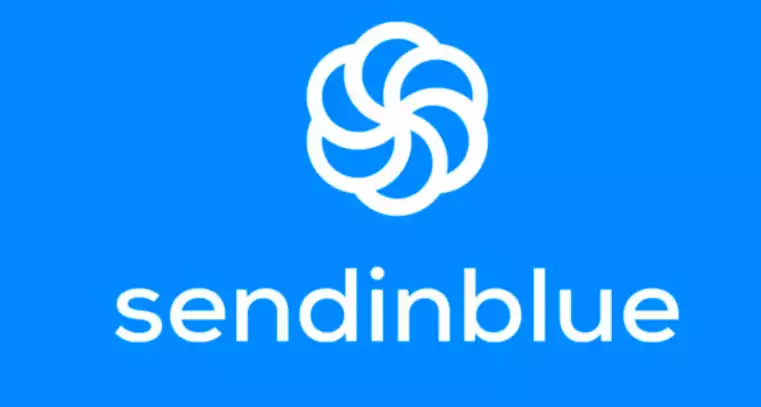 We earn a commission when you click this link and make a purchase.
You can also send transactional texts and notifications to your customers in over 100 countries.
You can customize your SMS messages based on each recipient's name. SMS messages can also be customized based on your company name or other information.
Your SMS messages will have no limits length-wise. Even if they exceed 160 characters, they will appear as one long text message.
You can also automate your SMS marketing campaigns.
For each of your SMS campaigns, you will get advanced analytics and data. Use these key metrics to determine the effectiveness of your campaigns and see how they can be improved.
You can collect visitors' phone numbers by adding a phone number field to your signup forms. You can also upload a list of contacts.
You can easily search through, manage, and segment your list of contacts.
Related : MailChimp Vs Sendinblue Vs Mailjet
Sendinblue Customer Management
Sendinblue offers a number of customer management tools to help you manage your lists, stay in touch with your subscribers, and provide a good customer experience.
CRM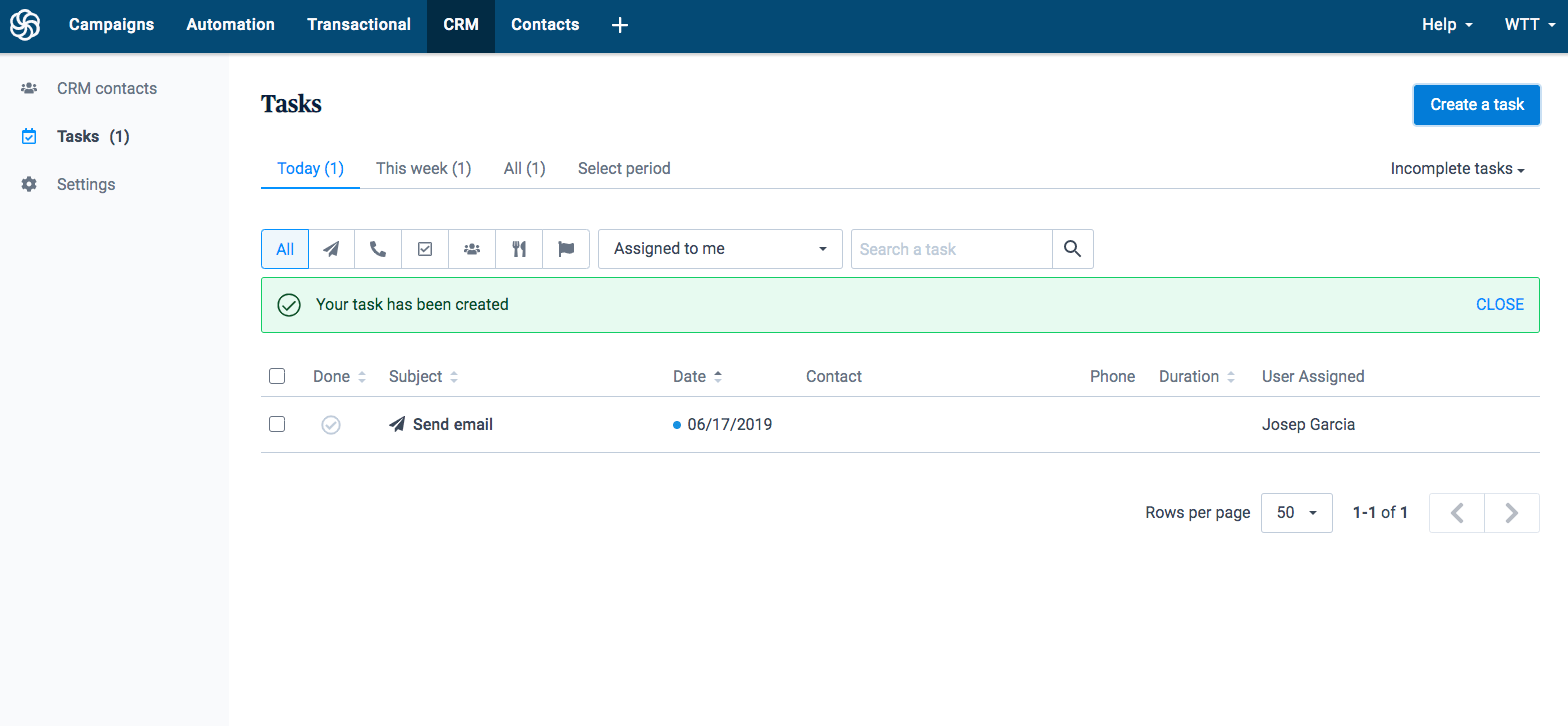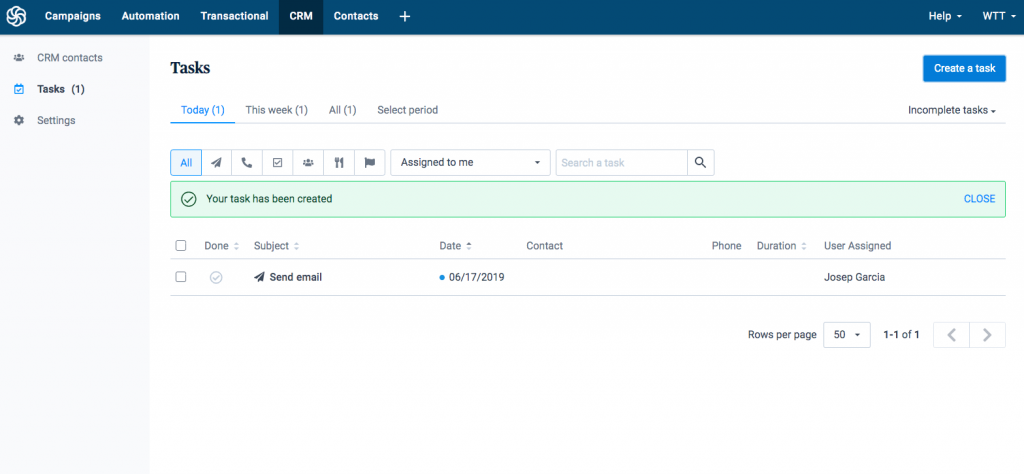 Sendinblue's CRM requires no installation. All you have to do to start using it is upload your customer list.
Your CRM can be used to organize customer information in a centralized location. You can include notes from a previous call or meeting and upload documents pertaining to each customer.
You can also group your contacts into different lists for further organization. For example, you can create contact list segments based on how you obtained a lead's information (website, Facebook form, PPC landing page, etc).
Sendinblue's CRM is useful for teams as well. You can create different tasks and assign them to different team members so that everything gets done.
Each task can have a deadline so that nothing gets forgotten.
Live Chat
Among all customer support methods, live chat is preferred by 79 percent of consumers due to the instant responses that it offers. It also has the highest customer satisfaction rate (92 percent).
Sendinblue makes setting up a live chat box on your site easy. You can customize the look of your chat box – for example, you can change its colors to match your website scheme and add your company name and logo.
Adding the chat box to your site after you've customized it on the editing platform is easy. Just copy and paste a snippet of code into your header.
Your Sendinblue Chat Inbox is where you will see and be able to answer messages from visitors. You will also be able to see the exact page the customer is on so that you can provide the best service.
You can assign conversations to different customer support reps to improve response times and stay organized.
Explore : Best MailChimp Alternatives
Sendinblue Lead Generation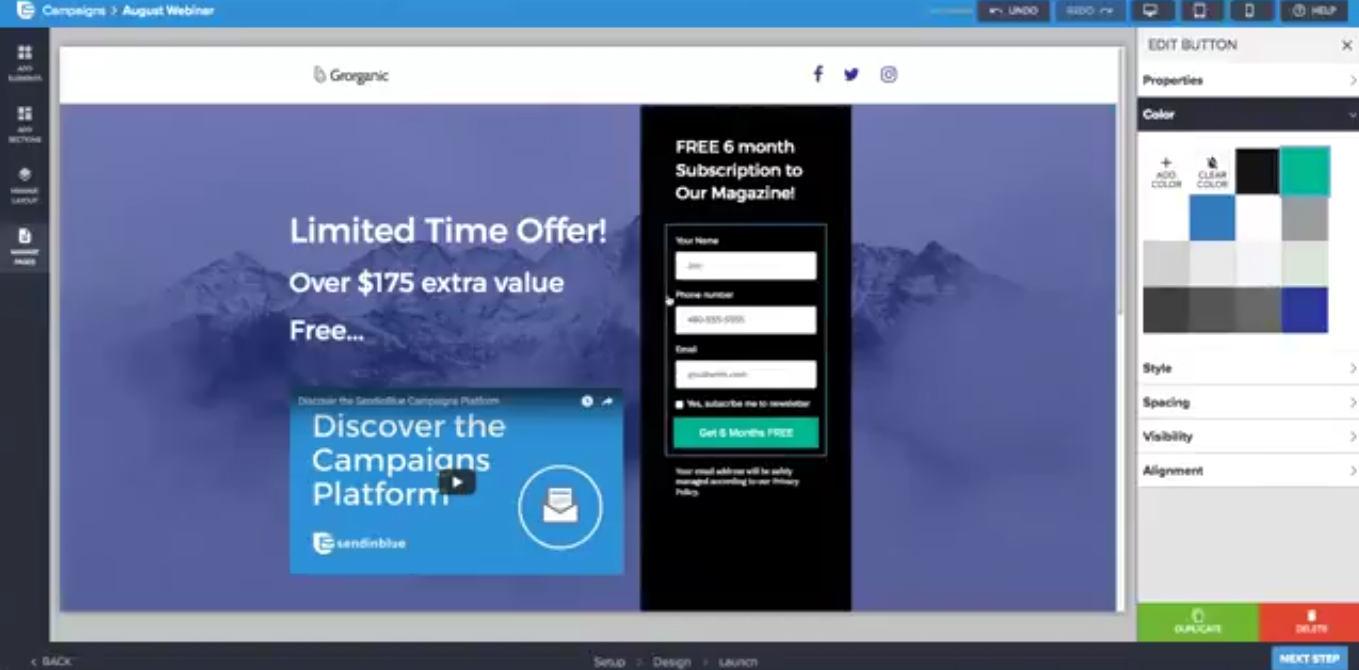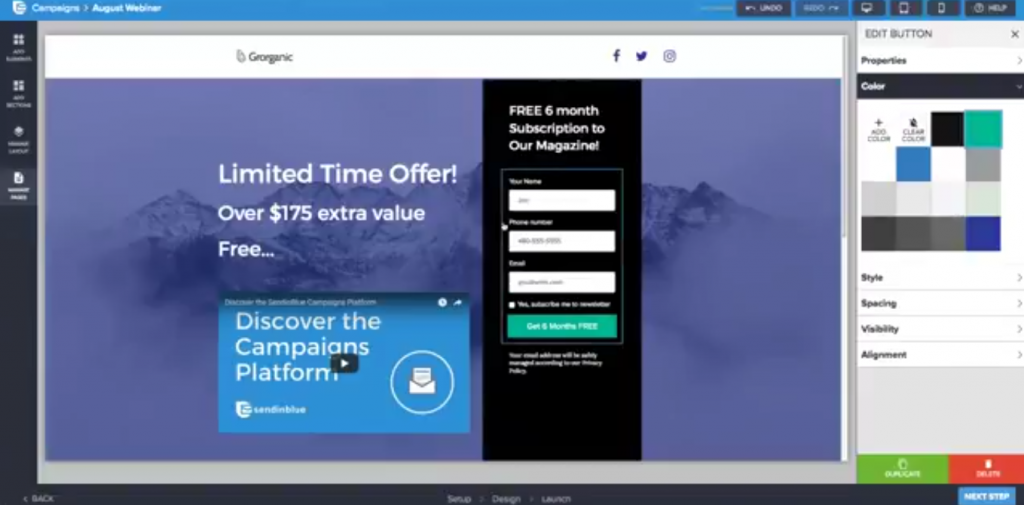 You can create a beautiful Sendinblue landing page to collect email addresses. No coding is needed.
There are customizable templates which you can use, or you can create your own Sendinblue landing page design from scratch. The drag-and-drop editor is intuitive and easy to use.
On your landing page, you can include call-to-action or forms. When users enter data on the forms, their information will be automatically linked to your Sendinblue account.
One of the cool things about Sendinblue is that you can create multi-page signup forms.
This can be as simple as a signup page + a thank-you page. Alternatively, you can create follow-up pages with additional questions.
You can replace the default domain of the landing page with your own domain. This way, you get to keep your branding and authority.
Sendinblue Signup Forms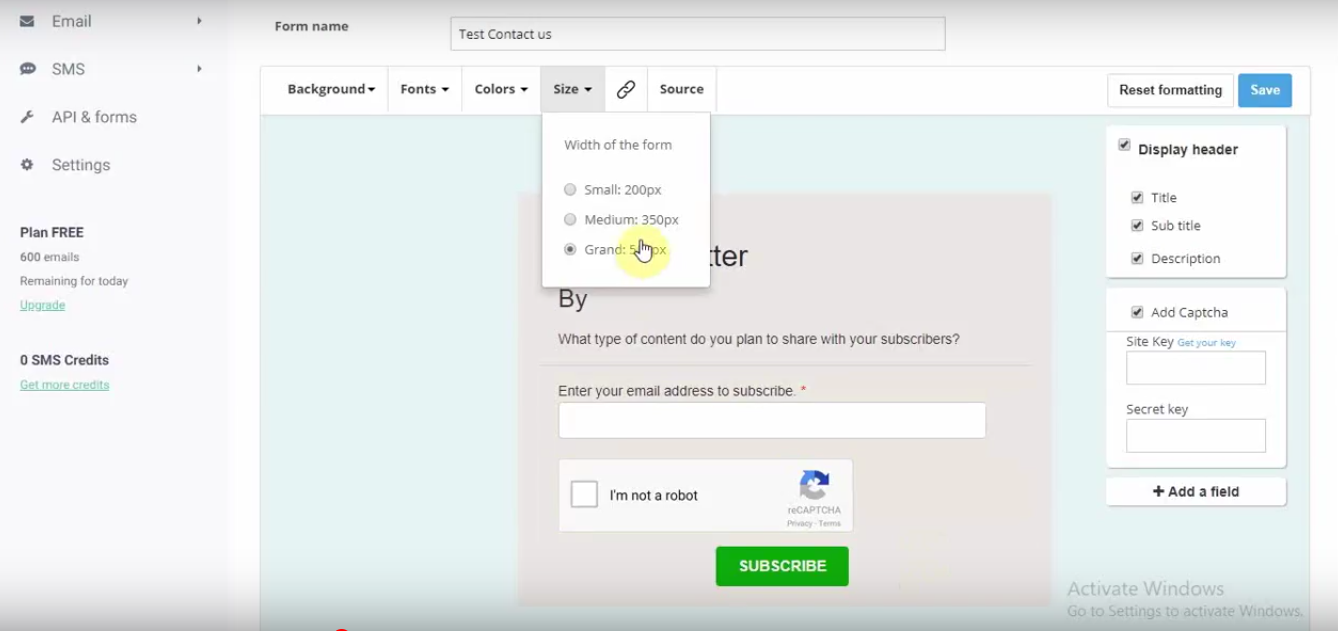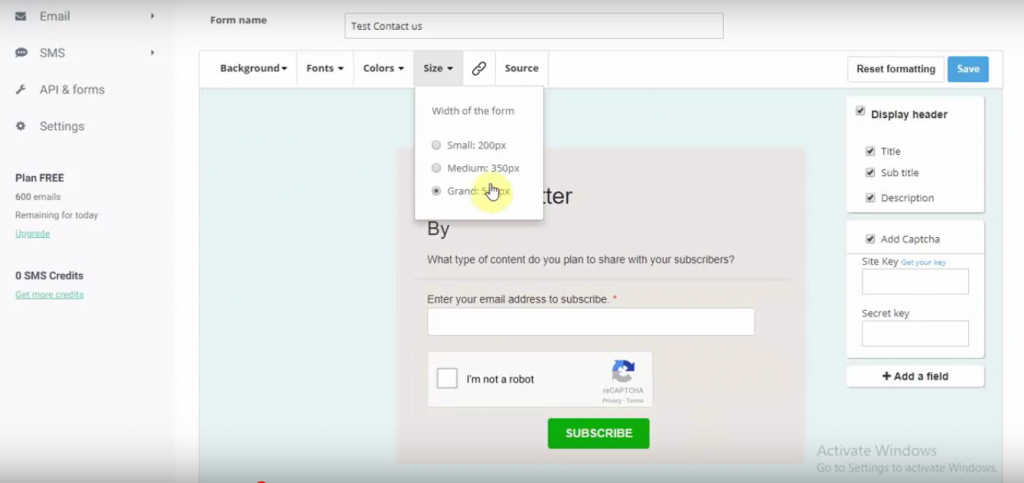 If you don't want to create separate landing pages, you can use signup forms to collect email addresses directly from your website or blog.
Again, there are premade signup form templates, which are fully customizable. You can add call-to-action, buttons, input fields, dropdown lists, and more to your forms.
These forms can be placed anywhere on your site via a plugin that you can install on your CMS. Alternatively, you can use an HTML snippet code to insert this form on any page or site.
You can also link to the hosted form from anywhere, including your site, email newsletters, and social media profiles.
You can add checkboxes to your forms for GDPR compliance. For example, you can add a box which users can check to receive your newsletter in addition to the transactional emails that they already signed up for.
You can also require double opt-in for further compliance.
Interesting Post : Best Constant Contact Alternatives
Sendinblue Facebook Ads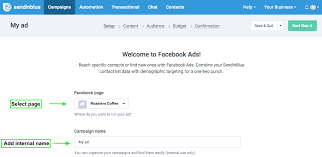 Sendinblue also has a tool that helps you create Facebook ads. Creating your ad is as simple as uploading your image, inserting your text, and creating a call-to-action based on what you are promoting.
You can tap into Facebook's retargeting features to optimize your conversions.
One option is to upload your contact list (such as your email list or a list of phone numbers) to target Facebook users who signed up to Facebook using those contact details. This allows you to target people who have already had contact with you.
Our Pick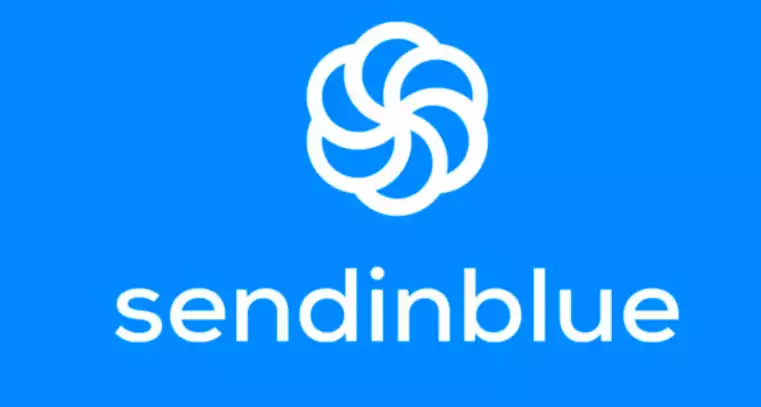 We earn a commission when you click this link and make a purchase.
Alternatively, you can choose to target a lookalike audience. This is an audience of people who have similar demographics and interests as the people in the contact list you uploaded.
Choose how long you want your ad to run and how much money you want to spend at most. Then, just sit back and monitor your ad campaign's performance by tracking the statistics and data.
Sendinblue Analytics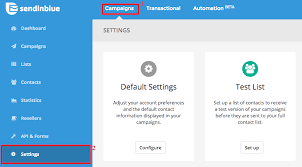 Sendinblue will give you detailed statistics about your campaign results. Actions are presented in historical graphs; this allows you to see the exact timeline of subscriber actions.
This can help you find the best time to send your emails. Sending time is important – if you send your emails at a time when your subscribers are busy, they are less likely to open it and click on your links (as they can get backed up in their inboxes).
You can also choose Sendinblue to automatically optimize your sending times.
If your email is being sent to a new subscriber, optimal sending time will be chosen based on your previous campaign's data. Over time, Sendinblue will analyze each contact's open habits and optimize each individual email to be sent at the best time.
Sendinblue will also display a world map showing the exact geographical locations where different actions have taken place. This can help you figure out what your target base's demographics are.
All statistics will appear in real-time, including data about opens, clicks, and other events. You can respond to issues such as poor deliverability or open rates right away.
You can aggregate your analytics reports by the minute or by the second.
You will also get a heatmap so you can see the exact elements of your emails that readers are interested in. Heatmaps aggregate clicks and show you where in your emails readers are scrolling or clicking on.
How can this help?
For example, if you see that users are not scrolling past a certain section of your emails, consider making your emails shorter. Heatmaps can also help you modify the positioning of elements.
Sendinblue A/B Split Testing
Split testing lets you compare different versions of specific elements for increased conversions. Sometimes, changing one word in the subject line can lead to an improvement in your open rates.
When you split-test your subject lines, Sendinblue will automatically divide your audience into two segments, with each segment receiving one version.
You will then get detailed analytics comparing the results of each version, with precise measurement of your performance goals.
Also Read : Best GetResponse Alternatives
Sendinblue Plugins & Integrations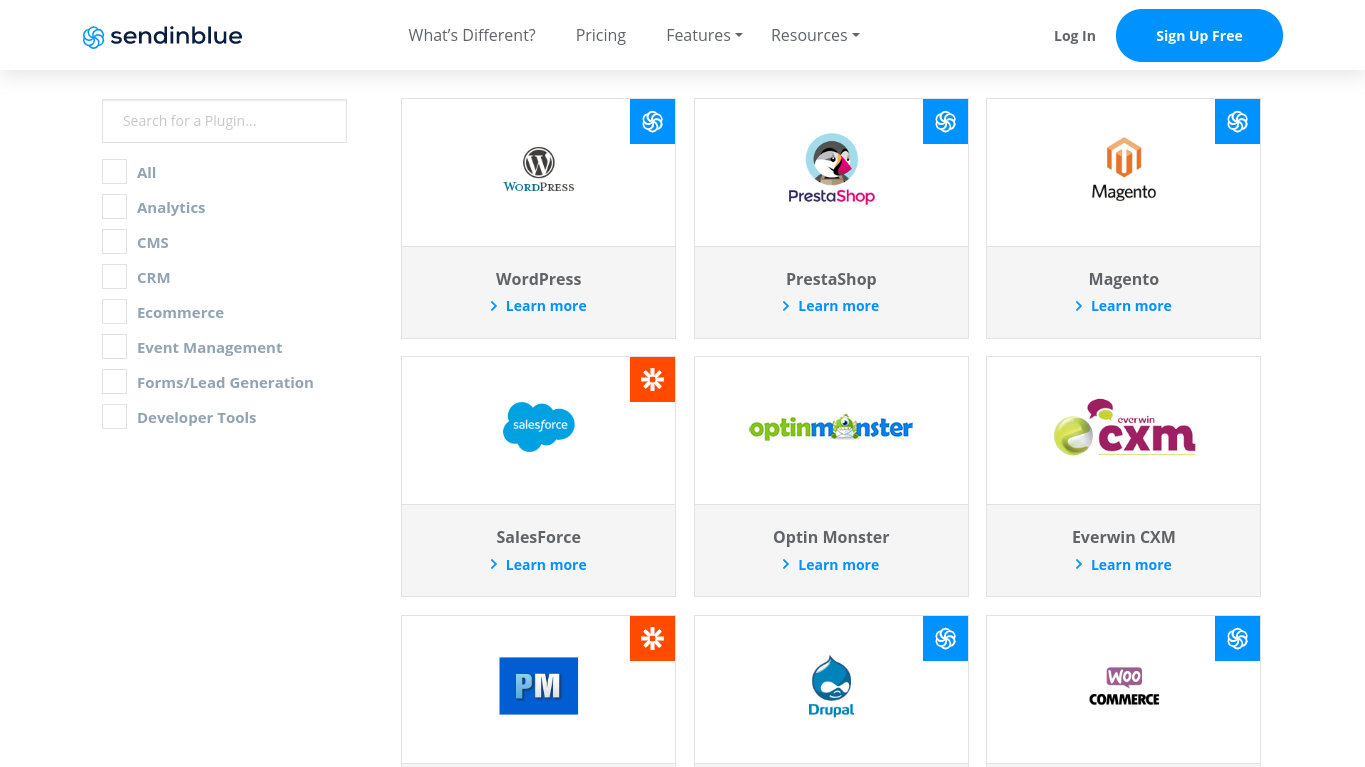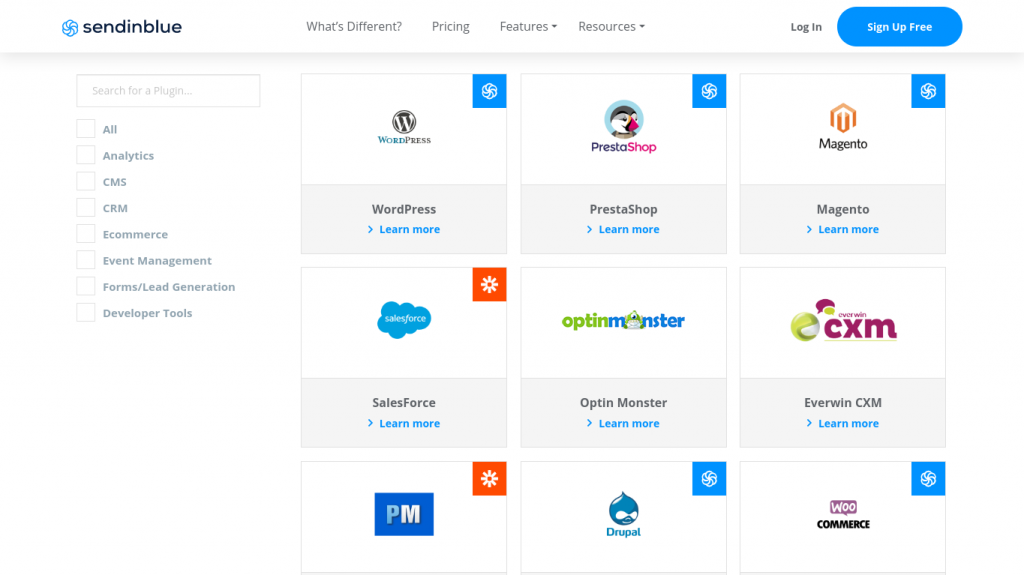 Sendinblue has a variety of plugins and tools that you can use to enhance your digital marketing campaigns or to use third party services together with Sendiblue.
Plugins are divided into the following categories:
Analytics (including Google Analytics, Pipedrive, and more)
CMS (including WordPress, Magento, Drupal, Shopify, Prestashop, Wix, and more)
CRM (including Salesforce, Gmail Contacts, Outlook, Zoho, and more)
Ecommerce (include Woocommerce, Paypal, Stripe, and more)
Event Management (Eventbrite)
Forms and Lead Generation (including Optinmonster, Mailchimp, Sumome, Facebook Lead Ads, Thrive Leads, Ninja Forms, Leadpoet, and more)
Developer tools (including Zapier, Translation Exchange, and more)
There is also an API that can be used to connect Sendinblue with third-party services.
Sendinblue Pricing
Sendinblue pricing has a number of affordable plans.
1. Free plan
300 emails per day
Unlimited contacts
2. Lite – Starts at $25/month
Upto 1,00,000 emails
No daily sending limit
Email support
3. Premium – Starts at $65/month
10,00,000 emails
Facebook ads
Phone support
Marketing automation
Upto 20 landing pages
Upto 10 user access
Note: The exact pricing depends on the number of emails per month. Use the calculator on their pricing page for the exact figure.
4. Enterprise – Custom quote
All premium plan features
Priority sending and support
Customer relationship manager
More than 20 landing pages
More than 10 user access
Pay-as-you-go plans let you purchase credits to send emails. 
SMS plans let you purchase credits to send text messages. The price for each text will depend on which country you are sending text messages to.
The IP plan gives you access to a fully dedicated IP plan. Get in touch with them to know about its price.
You can also save 20 percent by signing up for yearly billing instead of monthly billing.
Our Pick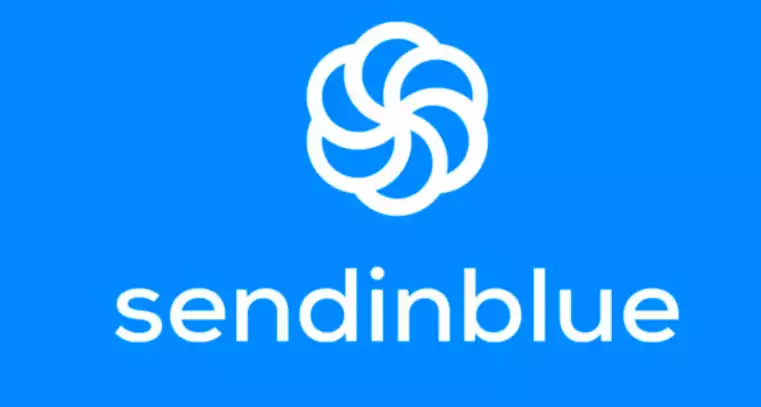 We earn a commission when you click this link and make a purchase.
Sendinblue Coupon Code
Sendinblue sometimes offers discount codes for seasonal or holiday promotions. A Sendinblue coupon can get you good discount on its plans.
For special pricing, you may even want to check out this link.
Best Sendinblue Alternatives
Sendinblue isn't your only option for email marketing and automation.
Here are some good Sendinblue alternatives: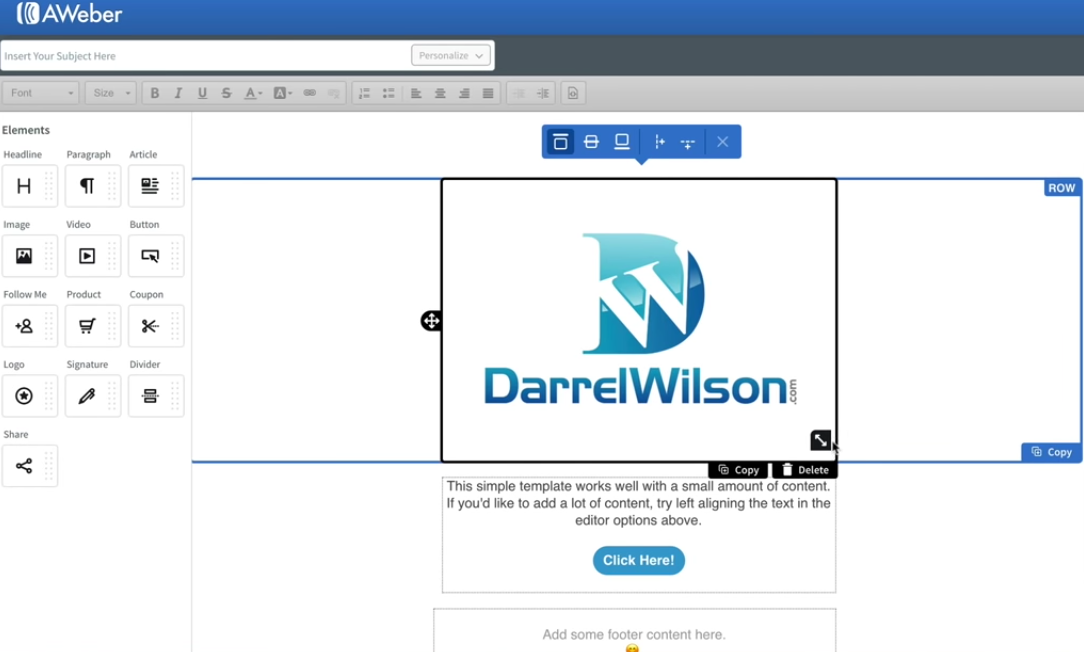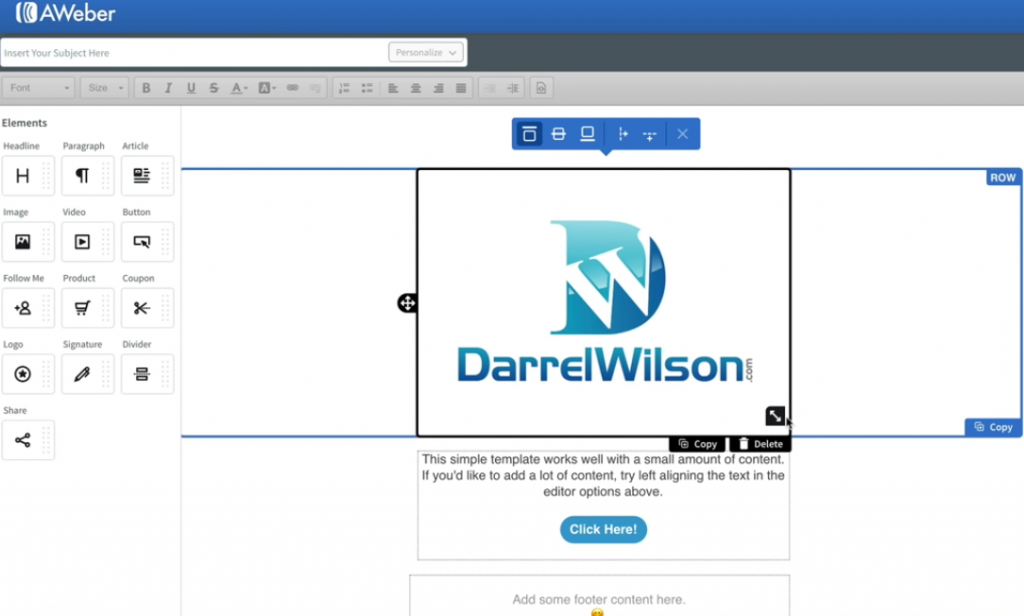 Aweber is one of the most popular alternatives to Sendinblue. 
Aweber is a simple-to-use email marketing service. Its interface isn't very fancy or modern, but it is effective.
Aweber allows you to create emails that you can send to your subscribers. There is a big library of premade email templates, which you can customize.
You can also make your own template from scratch or create an HTML email. You can add elements such as your signature, a CTA button, or images to your emails.
You can create automated followup series and advanced workflows. You will get access to detailed analytics about each email.
Aweber's signup forms aren't that sleek, but as it is so popular, almost every premium signup form and landing page plugin or platform will offer an integration with Aweber.
Aweber pricing includes a Free and a Pro plan which starts at $19 per month. The price of Aweber will depend on how many subscribers you have.
You also have the option to pay quarterly or annually which costs a little cheaper.
It's a good Sendinblue alternative to consider. 
Related : AWeber Vs Constant Contact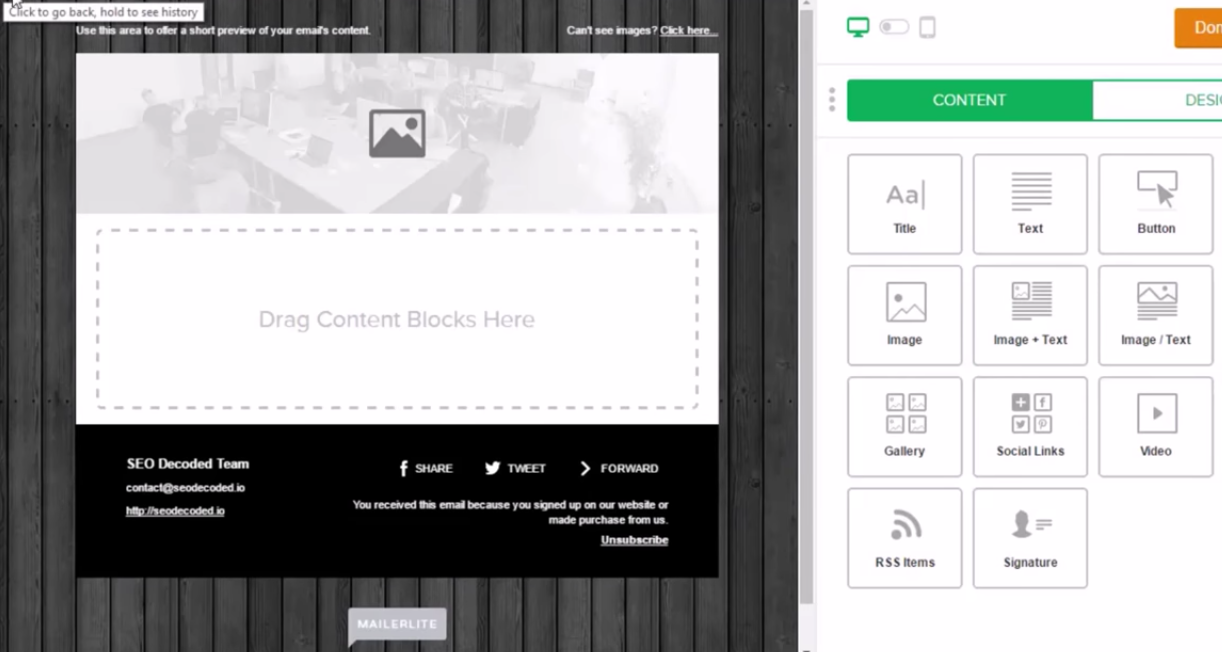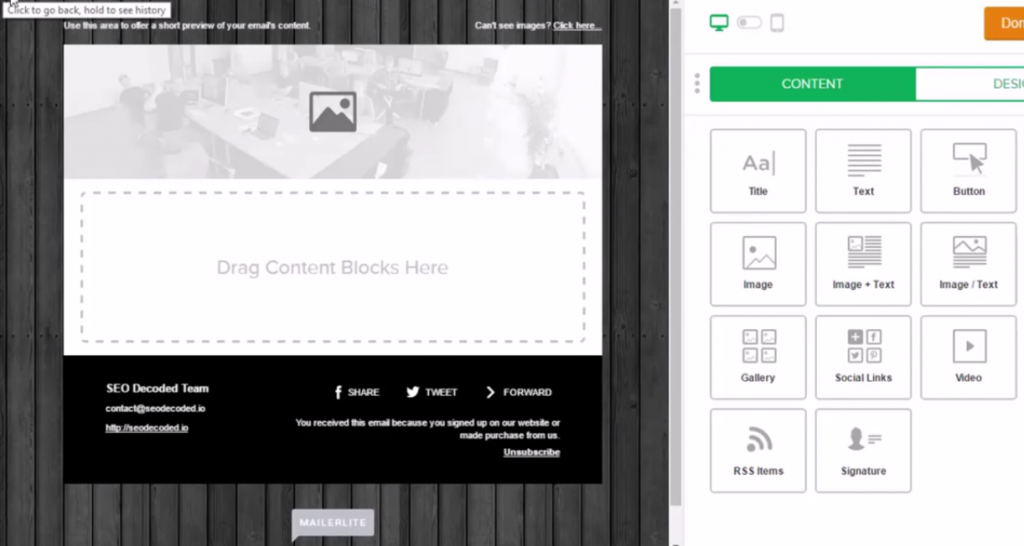 Another solid Sendinblue alternative is Mailerlite, especially as it also boasts a free plan.
The difference is that Sendinblue's plans are based on how many emails you can send per day or month, while Mailerlite's plans are based on how many subscribers you have (up to 1,000 subscribers on the free plan).
One of the benefits of Mailerlite is that regardless of which plan you have, you can send an unlimited amount of emails per month (our third alternative, Mailchimp, doesn't offer unlimited emails per month).
Mailerlite also has some features that Sendinblue does not offer, such as interactive surveys in emails, pop ups, an iPad app, RSS campaigns, automatic resending, subscription notifications, and custom email templates.
Related : MailerLite Vs Sendinblue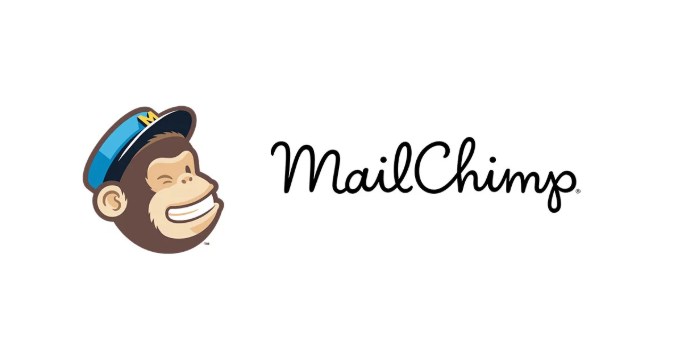 Mailchimp is one of the most well known email service providers. While it doesn't have all of the automation, workflow creation, and SMS marketing features that Sendinblue has to offer, it does have one big advantage – pricing.
It is true that Sendinblue has a free plan that allows you to send up to 300 emails a day. While you aren't limited in how many subscribers you have, things will get a little less convenient once you have over 300 subscribers.
Since you won't be able to send more than 300 emails a day, you will have to break up your campaigns and send a single broadcast over a few days.
If you have 2,000 subscribers, for example, it will take you an entire week until you can send one newsletter to all of your subscribers.
Mailchimp, on the other hand, has a forever free plan that allows you to have up to 2,000 subscribers. However, you can only send up to 10,000 emails a month, which does limit you to five broadcasts at 2,000 subscribers.
However, it is definitely more convenient if you want to send an urgent email about a limited time promotion.
Mailchimp also has a much wider selection of email templates.
The paid plans start from $10.83 a month and go upto $303.23/month.
Also Read : Complete MailChimp Review
Wrap Up – Sendinblue Review
We just explored everything that Sendinblue offers. 
Sendinblue provides a great suite of marketing tools that you can use to generate leads and increase your conversion rates. The tool is worth giving a try.
However, there are a number of other alternatives which may suit you as well.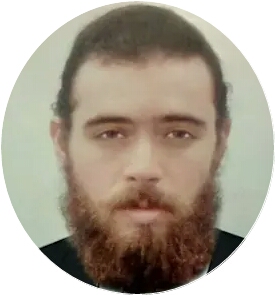 Author: Benjamin Levin
Benjamin Levin is a digital marketing professional with 4+ years of experience with inbound and outbound marketing. He helps small businesses reach their content creation, social media marketing, email marketing, and paid advertising goals. His hobbies include reading and traveling.