Dropshipping is the act of selling goods on an online eCommerce platform without the responsibility of keeping inventory or shipping the products to the buyers. It originated in the early '50s with the advent of mail-order companies.
Unlike the traditional inventory process, dropshipping eliminates the hassles associated with inventory management, shipping, and the delivery of products from the supplier to the customers.
With the emergence of the internet, Amazon became the first eCommerce platform to start dropshipping using book distributors based in Seattle.
Moving on from book sales, Amazon divested into selling electronics, video games, software, apparels, and lots more within a 25 year period.
Amazon's success at dropshipping has made Amazon evolve into becoming the largest online global retailer.
Presently, Amazon has some of the most extensive warehousing facilities in the world, which allows them to fulfill dropshipping orders.
On the other hand, online store owners can control the pricing for their displayed products, while passing the responsibility of packaging and delivery to the product manufacturer or supplier.
In this present age, dropshipping has not only made billions of dollars for Jeff Bezos but has also made millionaires and billionaires out of eCommerce entrepreneurs who saw a goldmine in the dropshipping business.
In essence, dropshipping isn't about turning you to a 6-figure entrepreneur without having to take care of challenges like choosing an online platform, setting up an online store, selecting a product and setting the price, etc.
Nevertheless, by selling on the popular online retail store, i.e. Amazon, internet entrepreneurs can start and scale their dropship business to the 6-digit income level and even beyond.
Conversely, before you engage in such a profitable venture, you need to be equipped with the right information, most especially an Amazon dropship course.
A good Amazon dropshipping course would teach you everything on how to dropship on Amazon and be a successful seller.
In fact, these courses are the real source of inspiration for dropshipping millionaires.
Also Read: Best Dropshipping Software For Ebay

Why You Should Take An Amazon Dropshipping Course?
Taking a dropshipping Amazon course lets you in on the millionaire secrets either as a beginner or as a seasoned eCommerce entrepreneur.
An Amazon dropshipping course equips you with the following knowledge and skills:
How to dropship on Amazon
Selecting your products and choosing suppliers
Advertising using social media tools and platforms
Scaling up your sales volume and cashflow
Staying ahead of competitors
Expanding into new products
The FBA strategy
Other valuable insights into the dropshipping business
Without further ado, I will be introducing to you the best dropshipping Amazon courses you can partake in either as a beginner or as a seasoned dropshipper wanting to scale up your dropshipping income to the 6- or 7-digit level.
Let's take a look at some of the best Amazon dropshipping courses. We will also talk about a free Amazon dropshipping course for people who are tight on budget.
Selling Family Amazon Bootcamp Course is the first on our list. It's a great course.
This was launched to help anyone interested in Amazon FBA to make a 6 figure profit in less than a year without having to work full time.
It teaches how to source cheap products either online or from local retail stores. Plus, how to list products for sale on Amazon. This is a self taught skill by the course creator, and since its launch, over 20,000 students have participated in the course.
The course comprises mostly videos, short but well detailed with straight to the point instructions. All you have to do is to apply the actionable steps.
Course Modules
The Selling Family Amazon Bootcamp course covers the following:
Amazon Business Basics
Amazon Seller Account Setup
Amazon Scanning Apps & Other Supplies
Amazon Categories & Ranks
Amazon Buybox
Product Worth Evaluation
Retail Arbitrage Sourcing
Online Arbitrage Sourcing
Amazon Product Pricing
Amazon Product Listing
Product Preparation and Packaging
Product Shipping
Amazon Account Management
Note: This self paced course can be completed within about 10 hour, but you can learn at your convenience.
Additionally, there are no special requirements to join The Selling Family Amazon Bootcamp Course. You only have to be interested in Amazon FBA and preferably own an Amazon seller account.
About the Instructor(s)
The Selling Family is a family of 3, including Jessica Larrew, the course creator, Cliff, her husband, and their son, Aiden.
Jessica Larrew and Cliff are full-time Amazon sellers who quit their job in 2008 and 2009, respectively, and pursue a career in making money online. They began their Amazon FBA journey in 2010.
In their first year of selling together, Jessica and Cliff made over a $100,000 profit selling products worth about $300,000. That was the game changer for them.
When people became curious about how the family managed to pull off such high numbers in just a couple of months, Jessica decided to teach others their "selling secret." That was how the Selling Family Amazon Bootcamp course started.
Pricing
There are varying payment options for the Amazon Bootcamp Course by The Selling Family. You can pay monthly for three months or pay a one time fee. The pricing options include:
Course Only – $295 one time payment
Full Access – $495 one time payment
Easy Payment – $195 per month for three months
Note: There's a 60 day money back guarantee. Hence, you can pay and access the course content and get your money back if you don't get what you want.
Our Favourite Amazon Course
Selling Family Amazon Bootcamp Course
Your step-by-step guide to making money on Amazon. Includes modules on Amazon selling, account set-up, scanning apps, Amazon ranks, categories, Buy box, pricing, product listing, prepping, packing, shipping & more.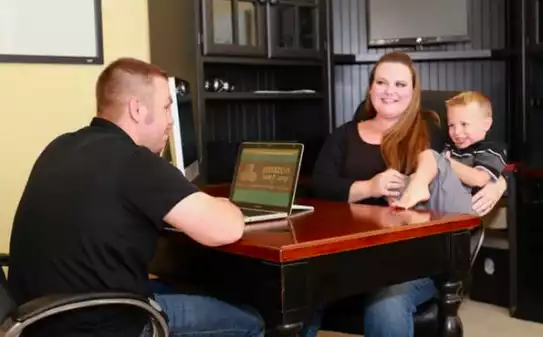 We earn a commission when you click this link and make a purchase.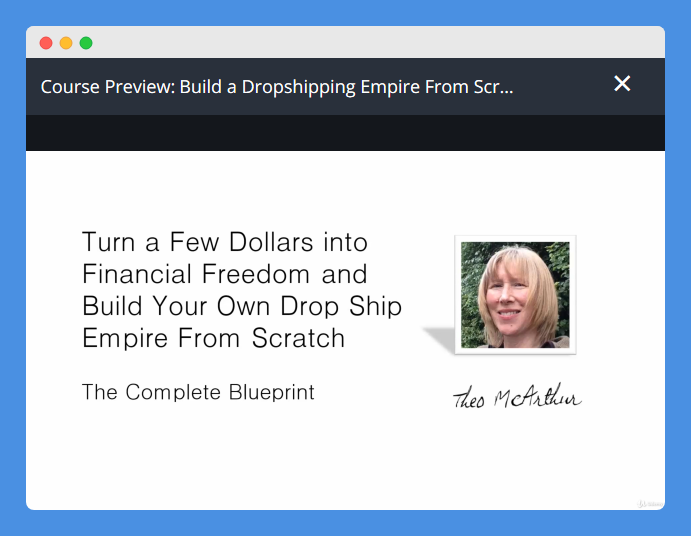 This Amazon dropship course is best for beginners desiring to become 6-digit entrepreneurs and those who have tried dropshipping without much success.
This course covers everything about dropshipping from scratch to making your first $10,000. In this course, Theo McArthur takes you through the dropshipping processes, proven processes of selecting the right products for your store, finding the right supplier, etc.
In this dropship Amazon course, Theo McArthur teaches you:
How to find and select suppliers to dropship for you
Guidelines for setting up a successful online dropship store
How to choose the right products to display
How to set up a low-cost dropshipping website easily
How to set up an automatic payment system
Strategies of converting your site to a money-spinning machine
How to scale up your dropshipping income to $10,000 monthly as profit
This course gives you access to 8 hours of video, ten articles, 34 downloadable resources, lifetime access to materials, a certificate of completion, and a discount coupon.
Also, you can access this dropshipping course on mobile devices and TV.
Requirements
Here are the prerequisites for taking this course:
Basic computer skills
Notepad or other types of text editor
Time
Motivation to be successful at dropshipping
About the instructor
Theo McArthur is a seasoned 6-digit online store owner on Amazon and other online stores. In this course, she shares her tactics of earning more than $10,000 monthly from online stores.
Pricing
The pricing for this is roughly $19.99.
Worth Reading: Best Dropshipping Niches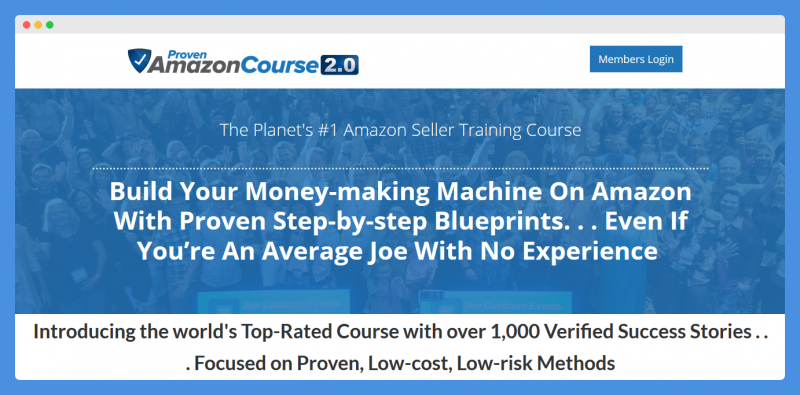 This course will show you creative ways of selling products on Amazon. The course is put together by a team of the most successful Amazon sellers led by Brett Bartlett and other team members.
In this course, Jim Cockrum will teach you:
How to get access to profitable sources of inventories from anywhere in the world
How to build a brand of your own
The secrets of Amazon FBA
How to dropship using Amazon's FBA
Tricks of selling at a higher price and surviving competition
How to automate sales and other processes on your online store
How to set up a successful online store on Amazon using successful strategies
Tricks of running your dropshipping business from any part of the world
Tools and apps to generate traffic and drive sales
Subscribing to this course gives you access to hours of videos on starting up and running an online store on Amazon.
You will also get discounts on automation tools and apps to scale up your business, a combined list of more than 200 wholesale courses, access to a private Facebook group of more than 50,000 members, and lots more.
If you're looking for the best Amazon dropshipping course, this is it.
About the Instructor
Jim is a successful millionaire Amazon seller. He is also the founder of provenamazoncourse.com course. He has trained several students and trainers worldwide who have become successful owners of online stores on Amazon.
Pricing
You can get this course by paying $29/month or a one-time fee of $499 for the entire course. Alternatively, you can make a three-part payment of $183, amounting to $549.
Related: Best Dropshipping Companies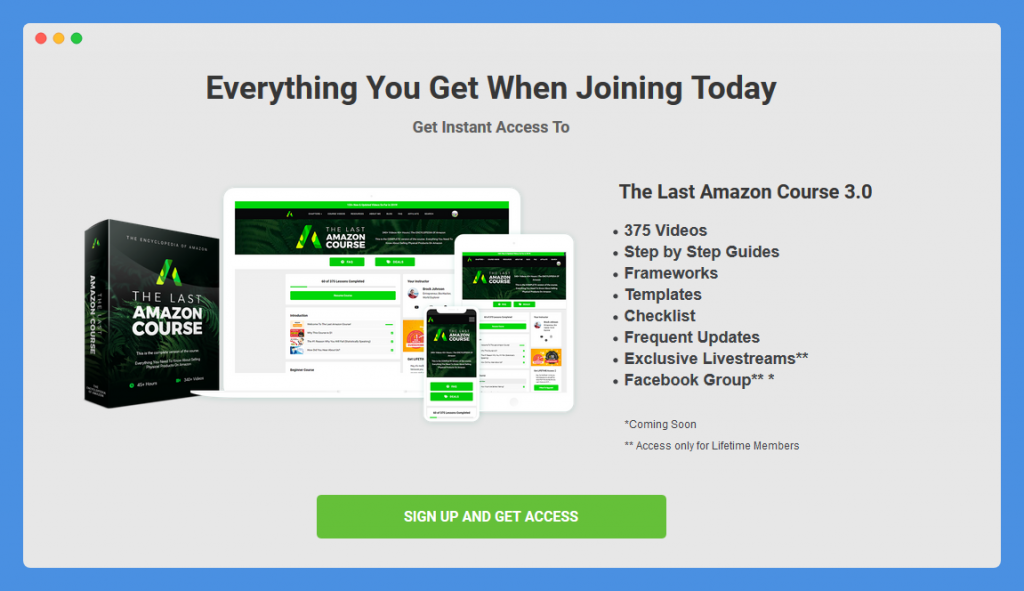 This course features all you need to learn about the Amazon business model and dropshipping with Amazon.
Brock and his team will be teaching about the following in this course:
The Amazon machine: Under this section, Brock gives a total breakdown of the Amazon business model and how you can benefit from it. You will also learn how the Amazon algorithm ranks products on Amazon and understanding the needs of your clients.
Finding products and opportunities no one is thinking about, including how to choose products, and products to avoid.
How to get the best suppliers for your store, negotiating the price, and quality of products with your suppliers
How to convert your store to a best-seller store with the following techniques:
Using the right images and multimedia
Amazon SEO – how to list your products using Amazon SEO
How to get 5-star reviews for your products and prevent negative reviews from clients
How to boost your product sales from ground zero to Amazon's Best using Amazon advertising, and strategies to employ to ensure your products stay on the top best selling categories
How to set up your business from an ex-Microsoft lawyer – how you can save more than a thousand dollars on taxes, and how you to outsource when you have to.
By subscribing for this dropship Amazon course, you are provided with access to 350 videos you can watch on the go, downloadable resources, discounts, forum membership, and access to frequent updates.
The course has its own audience and they feel it is the best Amazon dropshipping course in the market.
About the Instructor
Brock Johnson is a 27-year-old 6-digit eCommerce entrepreneur who has sold more than 5,000 different products across several platforms. Presently, he has more than a million customers on Amazon alone.
He is famous for selling products worth six million dollars within six months on Amazon.
Pricing
A monthly membership fee of $1 gives you access to 375 plus videos, downloadable resources, exclusive discounts, community forums, and frequent updates.
A yearly membership fee of $10 gives you access to the same materials listed above, but you get a $2 discount.
Lifetime Lite membership comes at a one-time fee of $24 which gives you additional access to live streams with Brock's Facebook group.
Lifetime Plus plan comes at $39.
Check Out: Best Woocommerce Plugins For Dropshipping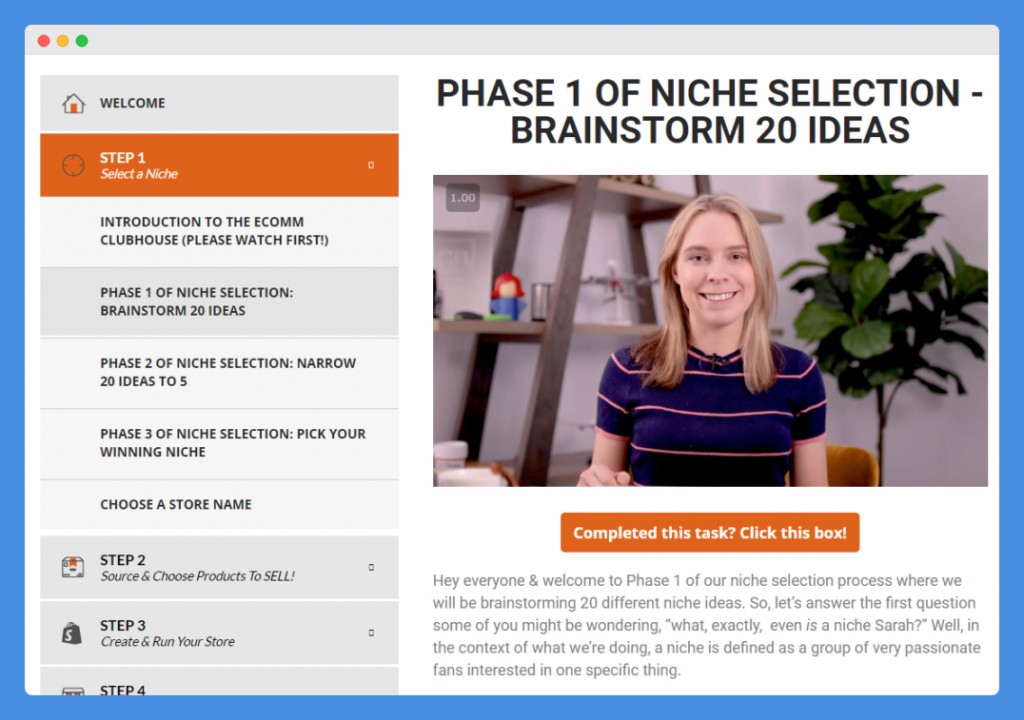 This course teaches you how to build an online dropshipping store with 'Print on Demand.' You will be learning the following from Sarah, a millionaire dropshipper:
How to sell products on the Amazon platform and other eCommerce platforms using 'Print on Demand'
How to find the best selling products to dropship
Strategies for running a successful Facebook advertising campaign
Strategies for generating organic traffic from Google
Sales psychology techniques that work
Building and scaling your online store – how to select niches and products
How to update your product store page
How to fulfill orders using Orberlo and printing, etc.
Subscribing to this course gives you access to 10 hours of video training, downloadable resources, question and answer sessions, etc.
About the Instructor
Sarah is a successful multimillion-dollar dropshipper credited with thousands of sales on Amazon and other eCommerce platforms. She has tutored successful students on dropshipping via her course.
Besides, her ex-students are now successful dropshippers.
Pricing
$67 monthly membership fee to Ecomm Clubhouse gives you access to Ecomm's library of videos and other resource materials on dropshipping and online stores.
Join the Ecomm Clubhouse today to get access to Sarah's teaching on becoming a successful dropshipping agent on Amazon.
Also Read: Best Shopify Dropshipping Courses & Training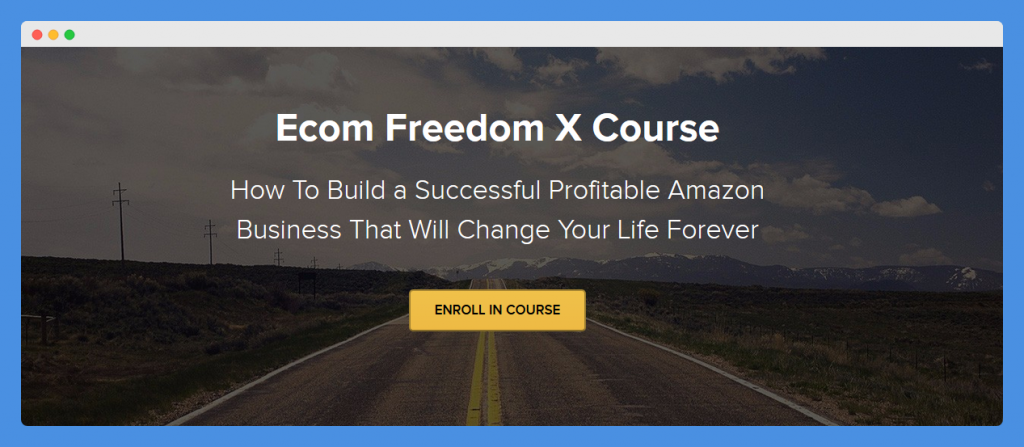 This course teaches about building a life-changing Amazon business.
In the words of Dan Vas, 'selling on Amazon FBA is a proven formula if you follow it. If all the numbers make sense, there is "literally absolutely no way you can fail."
In this course, you will be learning the following from Dan Vas:
The best ways and methods of finding the most profitable Amazon products to build your brand
Strategies for building a long-lasting brand on the Amazon online marketplace
Amazon selling tools and apps that can yield the desired 6-digit profit
How to find and negotiate with profitable product suppliers on Amazon
Recognizing and avoiding bad suppliers on Amazon
How to create SEO compliant product listings on Amazon and stay ahead of competitors
How to get 5-star reviews for your products
How to get high rankings for your products and also ensure they stay on Amazon's first page
Setting up and managing an Amazon seller account
How to set up a second Amazon seller account
A – Z of dropshipping using Amazon's FBA
How to use email marketing to boost your products rankings
How to advertise and increase sales using Facebook ads
How to earn up to a million dollars from your Amazon store and how to get your money from Amazon
How to improve sales using Virtual Assistants
Subscribing to this course gives you access to more than 50 videos and PDFs, personal mentoring to get you a 6-digit yearly income, lifetime access to the course for unlimited access, access to the Ecom Freedom Course Facebook group, and tons of amazing bonuses.
About the instructor
Dan Vas is an entrepreneur who helps people to run a successful dropshipping business. At the age of 22, Dan became a self-made millionaire with eCommerce.
He is well known for his YouTube channel with a series of helpful dropshipping content.
Pricing
You can make a 1-time payment of $997 or a two-time fee of $598. You can make a money-back request if you're not satisfied with the content.
Check Out: Best Dropshipping Apps For Shopify Store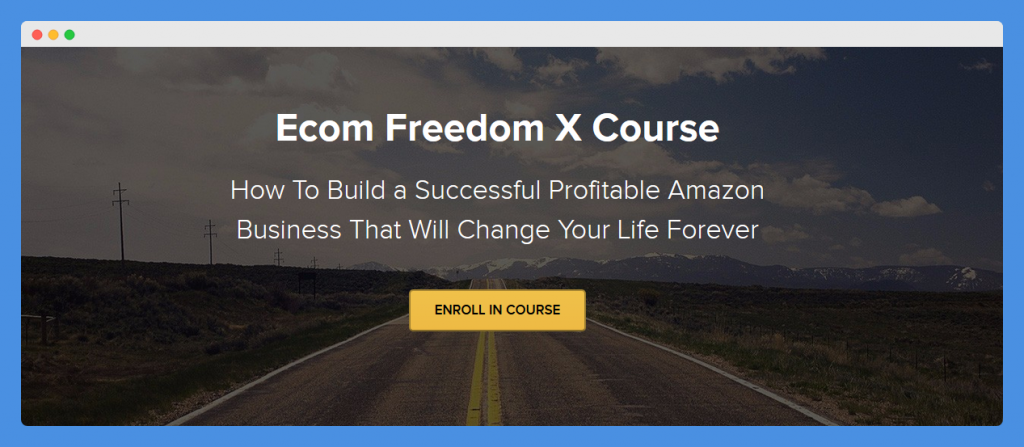 This course will teach you how to create and optimize an Amazon online store, generate traffic for your website, and how you can earn a 6-digit income from your site.
Bryan Guerra takes you through a step-by-step process of mastering Amazon dropshipping and how to earn in millions from Amazon dropshipping.
In this Amazon dropshipping course, Bryan Guerra will teach you:
How to setup and optimize your Amazon dropshipping website for great earnings
How to customize your site to stay ahead of competitors
Proven dropshipping strategies to drive up sales
Identifying and selecting profitable niches and products
How to optimize your product list for Amazon search engine
Digital marketing overview
How to generate traffic using social media tools like Facebook, YouTube, and Instagram
How to use automation tools for your Amazon business.
By subscribing for this course, you are provided with access to one and a half-hours of video, 1 article, and lifetime access.
You also get to access the course materials on TV and mobile devices for mobile viewing on-the-go, and a certificate of completion.
About the Instructor
Bryan is a 6-digit eCommerce entrepreneur and the founder of Invert Media. He is an expert in eCommerce, Online Marketing, and Customer Acquisition.
Dropshipping on Amazon looks easier when you have a teacher like Bryan.
Pricing
An amount of roughly $14 gives you access to all of the course materials. If you're not satisfied, you have a 30-day money-back policy.
Also Read: Best Ebay Dropshipping Courses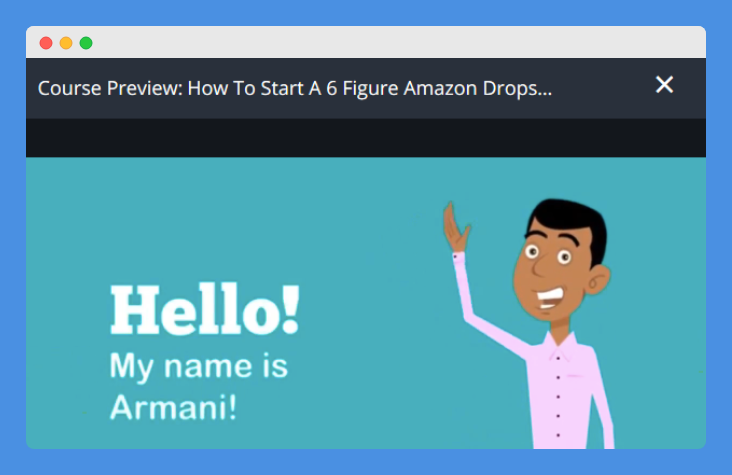 This course incorporates everything you need to learn about starting an Amazon dropshipping business from the comfort of your home. The course exposes you to live upscaling of a $0 account to $800 within the duration of the course.
In this Amazon drop shipping course, you will learn:
How to be a boss by operating your store from home
How to open an Amazon online store on Amazon's Marketplace platform
How to find profitable products and niches
How to fulfill customers' orders
Accessing the Amazon mobile app to drive up sales
How to handle returns
Outsourcing and automating your inventory tracking
How to automate your Amazon dropshipping business using a variety of automation tools and apps to drive sales
Advertising on Facebook and other social media platforms, etc.
About the Instructor
Armani Keller is a Chicago-born millionaire eCommerce entrepreneur who currently earns a 6-digit income from dropshipping.
Pricing
Subscribing to this course for just $13 gives you access to 2 hours of video tutorials, three downloadable resources and lifetime access to updated content.
You can also access the course materials on TV and mobile devices as well, for on-the-go Amazon dropshipping learning.
Check Out: Best T-shirt Dropshipping Companies

Dropshipping on Amazon doesn't always require you to invest huge sums.
With this Amazon drop shipping course, Beau Crabill will teach you how to make a profit selling products on Amazon without spending on ads and without creating new product listings.
Beau focuses on using the Amazon FBA business to generate millions of dollars from Amazon as profit, plus the following;
Selling on Amazon – the processes of setting up an online store
Setting up an Amazon seller account
Familiarizing yourself with your Amazon seller account
FBA vs FBM – how to fulfill orders
How to scale up sales from your store
Monitoring the 'buy box' to sell at the highest price
Product research – understanding sales rank
Sourcing for products – how to find the right products and suppliers
Strategies of making your suppliers respond to your demands
Dropshipping – how to get your goods directly from the supplier to your customers
How to get ungated
Other information to make you a successful dropshipper
About the Instructor
Bill started trading in the 8th grade when he sold a pair of socks for $12 to his classmates. He grew into a 6-digit eCommerce entrepreneur who once turned down a $70,000 college scholarship and dropped out of school.
Pricing
For $997, you have access to Crabill's online Retail Mastery course, resource library, done-for-you supplier scripts, and lifetime updates.
You get access to updated tools, applications, and software. You also get a 30-day refund guarantee if you're not satisfied with the course.
Check Out: Proven Amazon Course Review

This is another Amazon dropshipping course by Bryan Guerra. However, this course teaches about new age methods to make sales dropshipping with Amazon.
The course features how to dropship, select products for dropshipping, set up a passive source of income, and work from anywhere in the world.
What you will be learning about:
How customers view your dropshipping products
Selecting the right products to dropship
Setting up your product listing and determining your profit margin
Changing your dropshipping settings and handling time
Setting up 'Jumpsend' and generating coupon codes for your products
Fulfilling dropship orders
About the Instructor
Bryan is a 6-digit millionaire eCommerce entrepreneur and the founder of Invert Media. He is an expert in eCommerce, Online Marketing, and Customer Acquisition.
Pricing
On Udemy for $14, you get 1.5 hours of video tutorials, 1 article, one downloadable resource, and lifetime access to resources and a certificate of completion.
You can also access the course material on TV and mobile devices for on-the-spot viewing, and a 30-day money-back guarantee if the course content is not of benefit to you.
Related: Best Amazon FBA Training Courses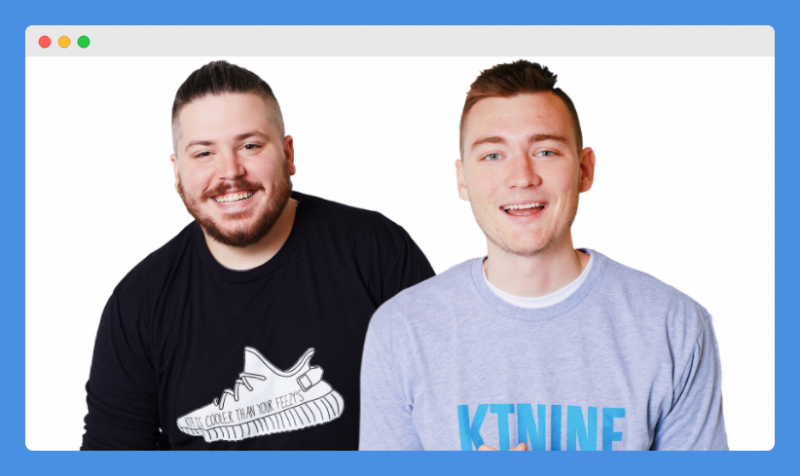 Saving the free dropshipping course for last, Kale and Taylor are two individuals committed to following you every stage of your way up from your first sale to making massive sales.
In this online video course, Kale and Taylor teach about the step-by-step strategy of building an Amazon FBA business to more than $2 million annually.
Here's what you will learn from Kale and Taylor:
How to search and find the best supplier for your products
How to become a top-ranking seller on Amazon using a proven PPC module to keep you ahead of competitors.
Kale and Taylor take you through their unique system of finding highly profitable, yet easy-to-rank products on Amazon. This is Nine University's key strategy of earning millions from Amazon FBA.
This is a great option in Amazon dropshipping course free category.
About Kale and Taylor
Kale and Taylor started an Amazon FBA business together and grew their business to $200,000 a month, within the first year of starting an Amazon FBA business.
Join Kale and Taylor today for free and learn about their trade secrets.
Pricing
Subscription to this online course is free.
Check Out: Best Amazon Seller Training Courses
Wrap Up – Best Amazon Dropshipping Courses
To succeed at an Amazon dropshipping business, you need to actively learn from seasoned dropshippers who have practical experience utilizing Amazon.
As a beginner dropshipper on Amazon, you can take advantage of some of the courses reviewed above, most especially Jim Cockrum's Proven Amazon Course.
However, you should take your time to figure out which Amazon dropshipping course works best for you, the price, resources, and after-sale support.
Besides, opting for an Amazon dropshipping course opens you up to a myriad of Amazon dropshipping tools and strategies to scale up your revenue to a six or even seven-digit yearly income.
As we mentioned above, these courses are the secret of success that dropshipping millionaires never share with anyone.

Author: Sam Zaman
Sam loves to write on technology & related stuff. Ecommerce, mobile and internet marketing equally drive her interest. Likes gardening and experimenting with new recipes. An avid reader and absolutely mad @bout donuts :)