If you're looking for the best Instapage reviews online, this is the post to check out. We have thoroughly covered all aspects of this brilliant tool.
Instapage is one of the best landing page builder software on the market quickly gaining massive popularity in the industry.
It is not a surprise because of its advanced features, outstanding support and competitive pricing.
Without wasting anymore time, let's get started with our Instapage review. We'll tell you what you can do with the platform, how much it will cost you to use it and what you will get when you sign up.
Instapage Features
Instapage provides you with all the features that you need from a landing page platform surpassing most of its competitors.
Now let's take a look at what they give you.
Conversion-ready templates 
Instapage gives you access to 100+ fully customizable and optimized templates designed to help you increase conversions.
You have templates for all kinds of uses – everything from lead generation, ebooks, webinars, events, apps, click through CTAs, etc.
You can also easily import landing page templates yourself which you can later on modify for your own use.
Another great option is to upload themes from ThemeForest where you can purchase up 100+ premium themes.
All themes are mobile responsive so they fit the size of any device. This ensures that your conversions don't drop on mobile and tablet devices.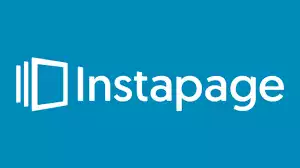 We earn a commission if you click this link and make a purchase.
Landing page builder
Internet is brimming with Instapage reviews but not all are good. They don't tell you all it offers. Instapage is known for its landing page building capabilities.
In fact, Instapage can brag that they have the industries best landing page builder.
The drag and drop functionality allows you to easily add and edit page elements such as headlines, paragraphs, images, videos, buttons, forms, shapes, maps, social buttons and timers.
Thanks to the integrations with TypeKit and GoogleFonts they give you access to 5,000 fonts which more than any other landing page builder.
Widgets 
They allow you to add a layer of functionality such as adding CTA buttons, video, countdown timers or even custom code.
The countdown timers do a very well job to create urgency and to encourage your visitors to take advantage of your offer now.
They are especially useful when you want to drive webinar signups or you have a live event or product launch going on.
Even if you don't need to know any code to build a landing page with Instapage, you can customize the page you want to by using HTML/CSS and JavaScript.
You can easily add Google Analytics, Facebook pixel and Google Tag manager just by adding your ID.

Instablocks 
Instablocks are pre designed block templates that can be 're-used' to create hundreds of post click landing pages.
They provide a great way for customers to avoid creating duplicate content and focus more on creating newer content, making the overall process of marketing and advertising way faster and simpler.
To start with, you need to create common page blocks with specific layouts and include things like headers, footers, customer reviews etc, and save them.
These blocks can later be modified (as per your campaign) and reused to save time.
See how Instablocks work:

Parallax Scrolling 
This is a scrolling technique that moves background images slower than images in the foreground. This creates the illusion of depth and immersion.
This helps better engage users and contribute to better experience for them.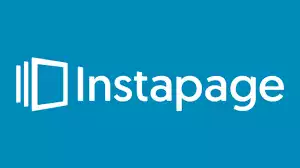 We earn a commission if you click this link and make a purchase.
BigStock image library 
Thanks to the integration with BigStock Instapage is able to give you access to 31 million royalty-free stock photos, videos and vectors.
No other landing page tool has the ability to get stock photos for one flat price, right from the web's leading royalty-free stock image communities and place it directly on your landing page.
To get access to them simply go to Settings -> Background.

Then click on Background image: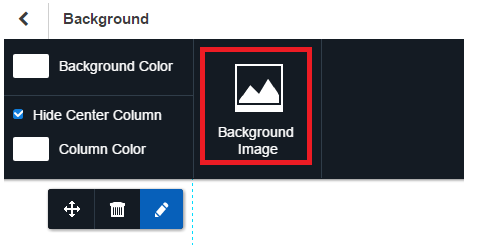 Then you can choose between free images available on the platform or purchase premium onces from BigStock straight from the platform.
You can search by keyword or browse the categories to find the right image for your landing page.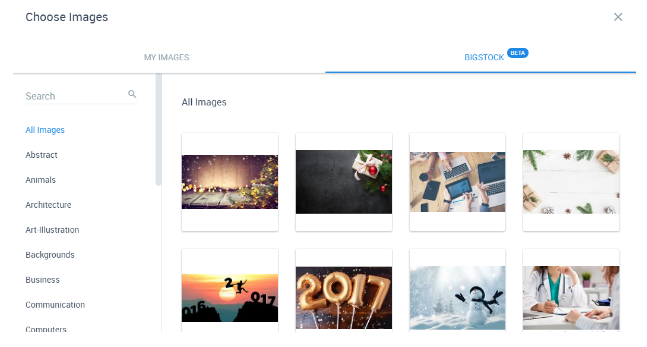 Image manager 
The image manager allows you to upload your own images with a max size of 10MB (even though you probably want to upload small file size images to allow your landing page to load faster).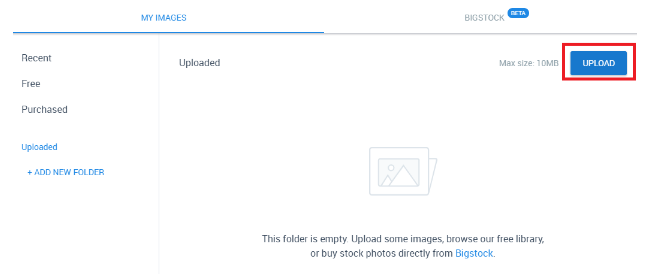 You have options to upload images straight from your computer or from an URL.
Images are stored on the platform and what's really cool is that you can organize them in folders.
This is really useful if you have tons of images stores there and you want to be able to find the one you need really quickly.
What's even better is that you can crop images when you upload them on your landing page so you don't have to worry about uploading them on right size.
Useful Post : Ecommerce Product Image Optimization Exmaples To Boost Conversions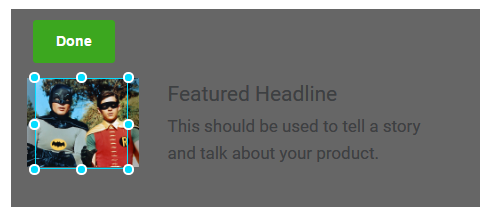 Form builder –
With Instapage you can easily add and customize forms the way you want them to be on your page.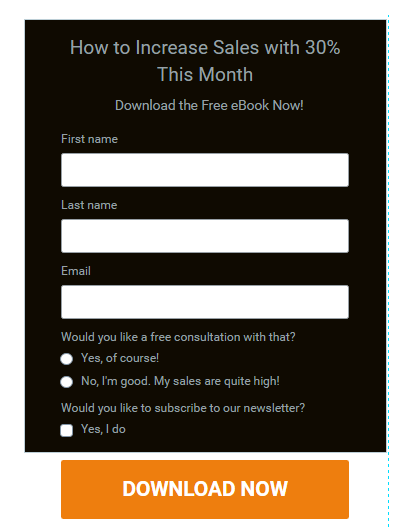 You can have multiple fields, drop-down list, radio buttons and check boxes. Everything to collect the information that you need from your leads.
Customizable confirmation message 
You can very easily customize the message people see once they confirm your form.
Digital asset delivery – you can use Instapage to automate the delivery of your lead magnets once people subscriber to your list.
PPC compatibility
Instapage has been designed with PPC and Adwords marketers in mind.
You can easily add your landing pages to ad groups depending on the ad channels, products, features, and demographics you're targeting.
Instapage also allows you to use Dynamic text replacement so it automatically match the copy of your landing page depending on the keywords your visitors were using.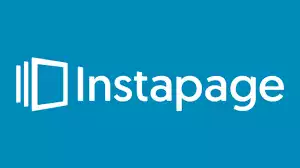 We earn a commission if you click this link and make a purchase.
A/B testing 
This is another among Instapage features. A landing page platform without an A/B testing functionality won't be functional and this is where Instapage doesn't disappoint.
You can easily create a duplicate of your current version and test a variation of the main version.
Then later on you can see which one works the best and use the version that give you the best results.
Heatmaps 
Are color coded digital visualizations that represent the user behaviour on your webpage.
You can gain ultra specific information about the most/least visited areas or the most/least clicked elements of your webpage, and how far down the visitors have scrolled or where exactly are they dropping off.
The insight helps you to understand which page elements need testing and where to optimize for better performance.
Interesting Read : ClickFunnels Vs Instapage Vs Leadpages Vs Unbounce
Collaboration solution 
Enables both team and the client to work together in 'real time' during the page designing process.
Instant feedbacks and views are shared within the platform, and the required edits are made right on the landing page.
Real time reports 
You can see data reports in real time so you can adjust your campaigns at any time.
User and client management 
What's really cool about Instapage is that you can have multiple users to your account so you don't have to share your account details for others to see your landing page.
You can also give different access to these users.
For example: if you want to just show others your landing page but you don't want them to be able to change things, you can setup a read-only mode for them.
This is perfect for your clients if you're an agency.
On other hand, you can give full-access to others so they are able to edit and make changes to the landing page as well.
That way your whole team can collaborate in the creation of the landing page – this could be designers, copywriters, conversion specialists, etc.
You can create sub-accounts merging all landing pages for clients or collecting everything for a specific department.
What's really great about Instapage is that you can later on publish your landing pages on as many domain names as you want.
Which makes it a perfect fit for agencies working with many clients or businesses that have multiple websites.
You Might Want To Read : ClickFunnels Vs Leadpages
Instapage Support
The support of Instapage is outstanding giving you access to a help center with educational materials, email, chat and phone support.
Now let's take a look at what's includes here:
Help center 
It provides you all the education you need to build your own landing pages with the platform.
You can learn everything from:
Creating a landing page and working with the landing page builder
Improving your mobile responsive features
Using the page sections, editing background, text and images
Working with the image manager and BigStock
Implementing parallax scrolling background
Using the CSS editor module
Implementing Twitter Cards code on your landing page
Creating and editing forms
Publishing your landing page on different platforms and domains
Assigning a 404 page
Integrating 3th party tracking solutions
A/B testing
Viewing and working with your data
Integrating Instapage with other platforms
Working with clients & users
Managing your account, grouping landing pages and managing custom domains
Video tutorials are available to get you started and there are tons of helpful articles you can read.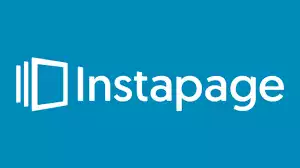 We earn a commission if you click this link and make a purchase.
Instapage provide you also with an onboarding webinar that can teach you the basics of using the platform in 30 minutes.
There is also a community forum where you can post your questions and ask for help from other users.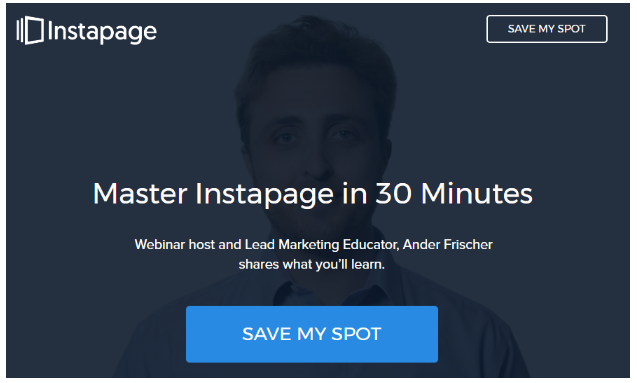 Email and chat support 24/7 
Customer support by chat and email is available 24/7 and the response time for your tickets is amazing.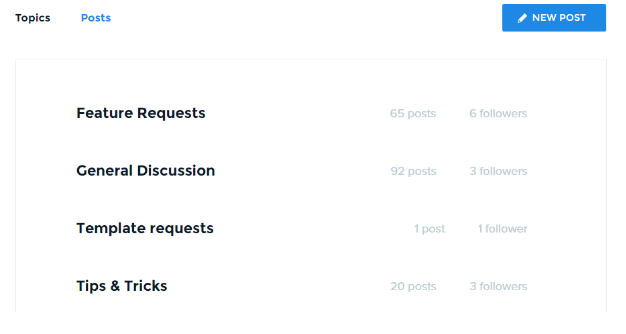 The support team will be able to help you will all kinds of issues in record time. Everything from having troubles setting up a new domain or adding HTML code.
The team can also give you landing page design and A/B testing tips.
For premium users can take advantage of a template design review. In other words, the conversion experts at Instapage will take a look at your page and will tell you exactly what you need to change to improve conversions.
Interesting Read : Leadpages Vs Optimizepress
Phone support 
The phone support is only available for customers who sign up for the premium plan.
Instapage Integration
Talking about Instapage integrations, it provides you with 3th party integrations that make your job as a marketer so much easier.
Here's a list of some of the apps that Instapage integrates with:
Instapage email integration & marketing software (HubSpot, MailChimp, AWeber, Constant Contact, Campaign Monitor, GetResponse, e-goi, mad mini, Marketo, InfusionSoft, ActiveCampaign, Autopilot).
CRM – integrate your data with companies like (SalesForce, Zoho CRM, InfusionSoft, ActiveCampaign).
Webinar (GoToWebinar)
Analytics (Google Analytics, KISSmetrics, Mixpanel, Marketo)
Platforms (WordPress and Drupal)
Social media (Facebook)
Workflow (Zapier)
Useful Post : Optimizepress Vs ClickFunnels
Instapage Pricing


We now tell you how much does Instapage cost?
Instapage pricing has been changed for good. They have simplified it making it two plans in total.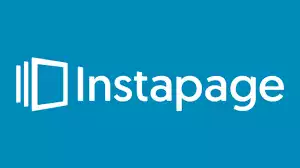 We earn a commission if you click this link and make a purchase.
Business plan at $199/month. You can also pay annually making it $149/month.
Enterprise plan – the pricing depends on your needs.
Its trial period is for 14 days.
Also Read : Best ClickFunnels Alternatives
3 Instapage Alternatives
You might ask yourself if there are other tools that can do the same. In this case, let's compare Instapage with 3 other tools on the market:
Leadpages
The first Instapage competitor on our list is Leadpages.
Leadpages is another super-easy to use landing page builder. It tends to have 350+ ready to use themes which is much more than Instapage.
That's why in case you'd like to use ready templates without making many chances to them this might be even better option.
However, LeadPages doesn't give you the option to use more advanced features that Instapage has – such as parallax scrolling and PPC compatibility.
With it you also won't have access to the BigStock Image Library and the image manager.
You also don't get any collaboration features.


Pricing starts from $37 when paid every month and it can go up to $321/month depending on the features that you use.
You can learn more about leadpages alternatives here.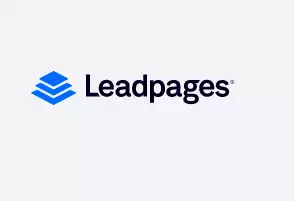 We earn a commission if you click this link and make a purchase.
Unbounce
When it comes to Instapage competitors, Unbounce is a strong contender.
Unbounce tends to be more advanced landing page platform. However, it is not as easily to use as Instapage.
It takes a lot of time to learn how to build beautiful landing pages and use all the features required for the job.
As it is more advanced platform, it does have features such as parallax scrolling, dynamic text replacement, full screen backgrounds, etc.
They give you more ready templates to use than Instapage and you can further purchase more from Themeforest Marketplace.
Keep in mind that starting and building a landing page from scratch is much harder than on other platforms.
Unbounce is also really good for agencies because it allows them to easily organize and manage multiple clients from a single account.
Keep in mind that Unbounce is a lot more expensive that Instapage.

The plans start from $80 when paid monthly and can go up to $300/month depending on the features you use.
Worth Reading :  ClickFunnels Vs Unbounce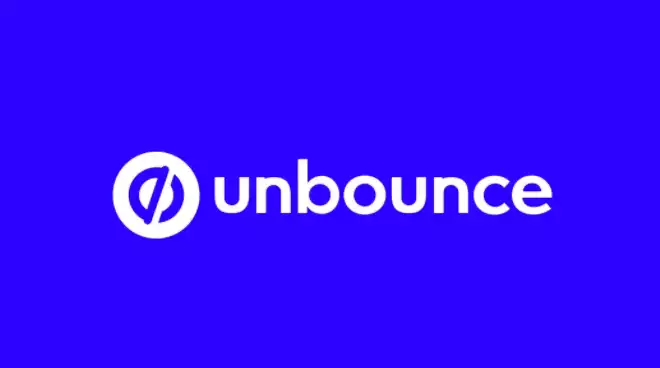 We earn a commission if you click this link and make a purchase.
OptimizePress
OptimizePress is another great tool you can use to build landing pages.
It is fairly easy to use and it provides you with the option to use up to 40 different elements that add functionality to your page.
You can use elements such as Headlines, Order boxes, Testimonial Blocks, Progress Bars, Countdown Timers, Video & Audio Players, etc.
However, OptimizePress doesn't give you as many ready templates to choose from – only 30 (compared to 100+ for Instapage).
In general this platform lack a lot of the features you would see in Instapage such as parallax scrolling, image manager and BigStock image library.
You also don't have options for team collaboration, subaccounts and managing more profiles from one account.
On the other hand, OptimizePress is much more than a landing page platform.
With its help you can build secure membership sites, deliver online courses and trainings, build sales pages, integrate payment gateways and get paid.
OptimizePress pricing is simple as you're not paying recurring payments per month but instead just a one time fee.
There is a single plan priced at $199/year. It includes all the features.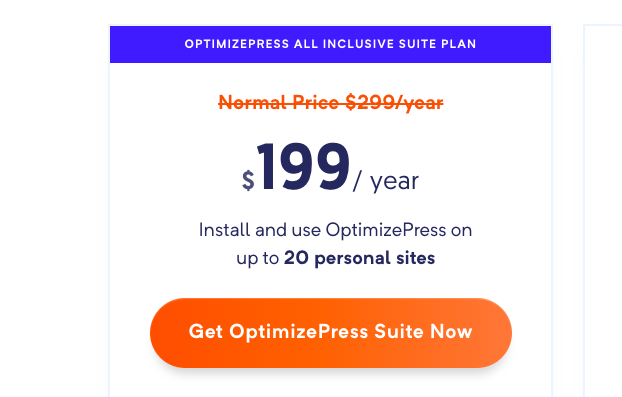 The package covers support and updates for 1 year. If after that you'd still want to take advantage of them you'd need to renew your account for 50% of the amount of your plan.

We earn a commission when you click this link and make a purchase.
In Conclusion
We now come to the conclusion of this Instapage review.
Instapage is probably the best landing page platform when it comes to teams.
The reason is because you can have multiple users that can collaborate, edit and work on a landing page at the same time.
It is also probably the best for agencies working with clients because of the ability to have subaccounts and give read-only access to people to view your landing pages.
It also provides you with all the features that you need to create landing pages and make integrations with your favorite apps.
The only drawback that I see from the platform is the lack of phone support for the basic and professional plan.
What landing page platform do you currently use? What do you think about Instapage? Let us know in the comments below.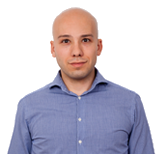 Author: Martin Zhel
Martin Zhel is an inbound marketing expert and Founder of Orior Creative. He specializes in SEO, content marketing & conversion rate optimization.