Page builders are very popular because they help people build their websites and streamline processes such as selecting themes and overall looks for the websites.
If you're new to the platform though, you may be unaware of them.
What are Page Builders?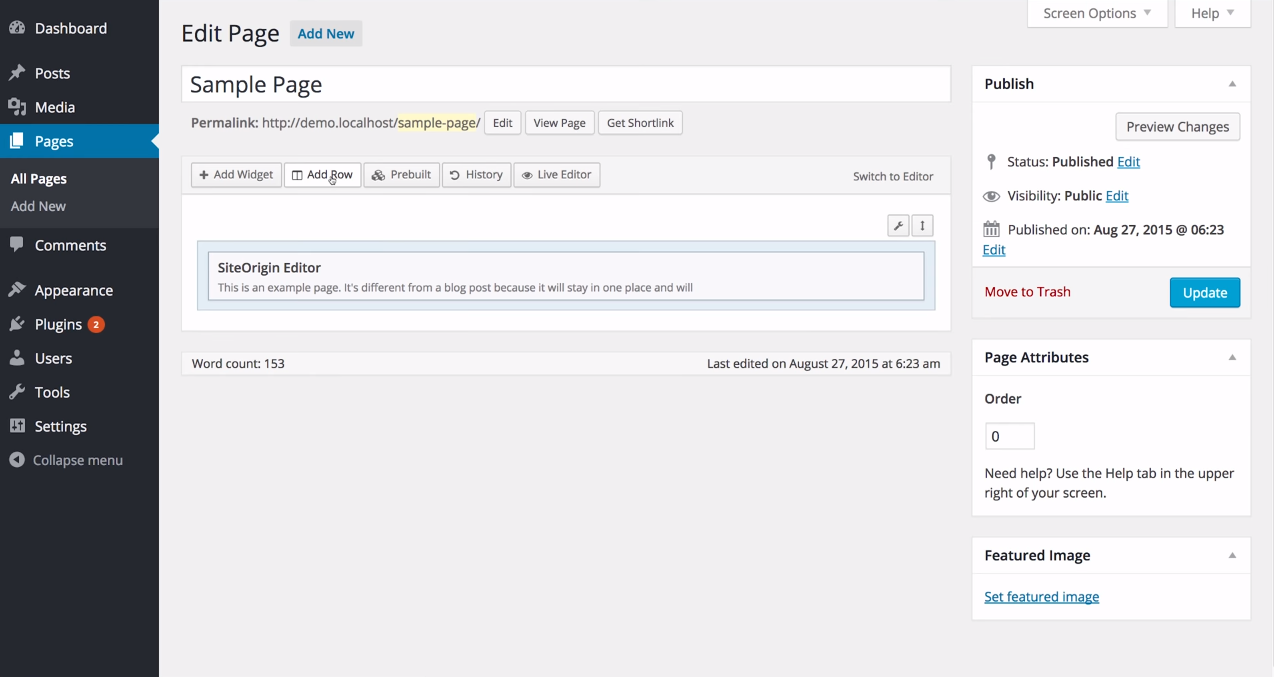 Page builders are tools that can help you create complex websites much faster than if you were doing it on your own.
If you don't have any experience with web design or development then using these will help you accelerate the process.
You won't have to spend hundreds or thousands of dollars and several months of the process either. Think of them as an outsourced website design building.
Page builders have been criticized by experienced designers in the past since they say that their functionality is very limited.
They have said that using them tends to result in cookie cutter websites. And it is true that learning web design yourself will give you more control over the entire process.
However, most people who are novices or the average computer user don't have that experience. Hence Page builders become a necessity for them.
Also, the criticism isn't very valid any longer since Page builders have become more complex and much more flexible with their website design choices.
You can add whatever color, font, customized theme and style you want.
You can also employ several different design choices that would otherwise require months of learning all about coding.
Hence, you can look at Page builders as being the proverbial fire that Prometheus carried from the Gods in order to let the inexperienced design the websites that they need.
Advantages of Page Builders
You don't have to learn to Code
This is the biggest advantage. Page builders level the playing field for those who are novices or haven't coded in their life.
These tools can save you time and from spending money on website building agencies or services.
Pre-Built Modules
Pre-built modules are a gift to novices. They give you an overlying structure of different elements within a page.
They work similarly in every page builder and allow you to fit in different types of options into neat boxes and corners.
You can use lists, galleries, full posts, headings, dividers, etc.
While these are very common elements, more advanced options are available like progress bars, countdowns, and recent posts sections.
While the number of modules can seem too much at first, your goal is to get access to every single element that you may need in order to design the website you want.
This way you won't need to install additional plug-ins.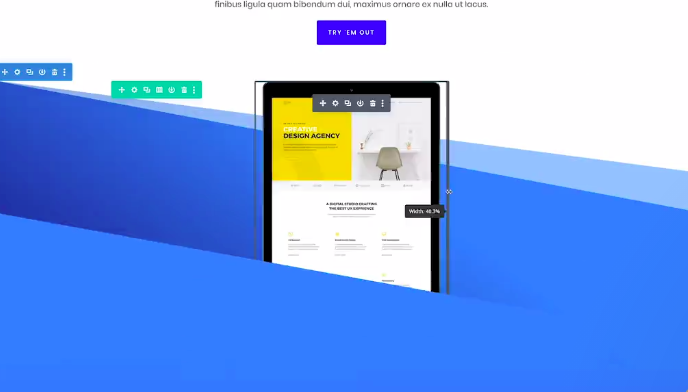 Endless Customization
Customization is one of the biggest advantages of using Page builders. If you're adding a gallery module to a page, you'll be able to choose from several different layouts and you'll be able to do that for all pages. This will include customizations such as size, lightbox effects, etc.
You can even change different aspects of the same module to create two or more different websites with the same
module and have them look completely different from each other.
Take Advantage of Templates
Aside from the advantage of being able to create websites without writing code, the biggest advantage of using page builders is efficiency.
You have templates which you can fill in and skip the need to design an overlying structure yourself.
This can allow you to get the job done in days or even hours.
If you know what you're doing and you practice enough, you can get done within the amount of time it would normally take a coder to design a single page from scratch.
In this article, we are going to review Divi vs Weebly. We'll discuss their features and other things to help you pick the right tool for your requirement.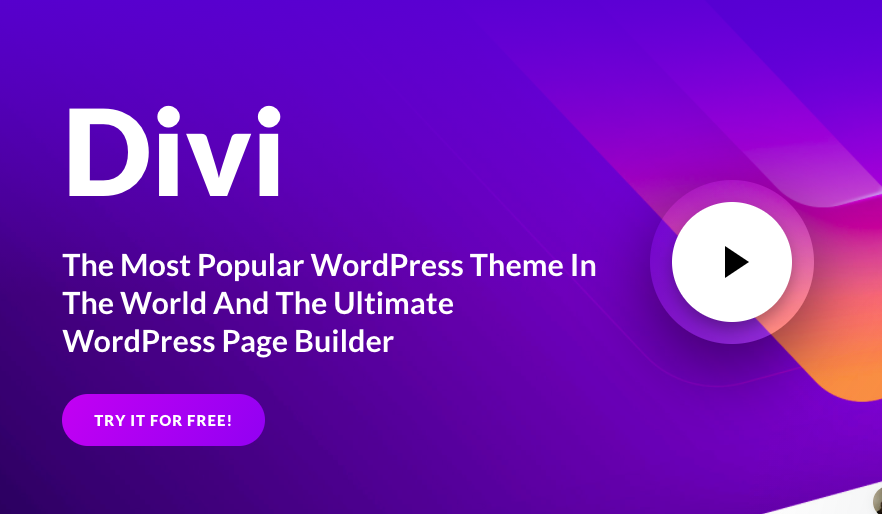 Divi is a relatively popular theme and page builder for WordPress.
It derives from Elegant Themes, the Independent WordPress theme store.
Divi is its flagship product and allows for a lot of customization which makes it quite a popular product in the market.
Divi packs a ton of features and is very user-friendly. It serves multiple purposes of a general WordPress theme but it has various features that a normal WordPress theme doesn't.
Divi doesn't require any setup. It works straight out of the box and doesn't require you to have any WordPress coding experience.
Instead of having to wonder what modifications will look like on the website you're designing, you can see them in real-time.
You can also build virtually any type of design or layout that you can imagine.
Our Pick For Wordpress Page Builder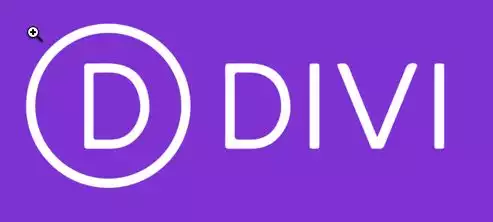 We earn a commission when you click this link and make a purchase.
Divi Services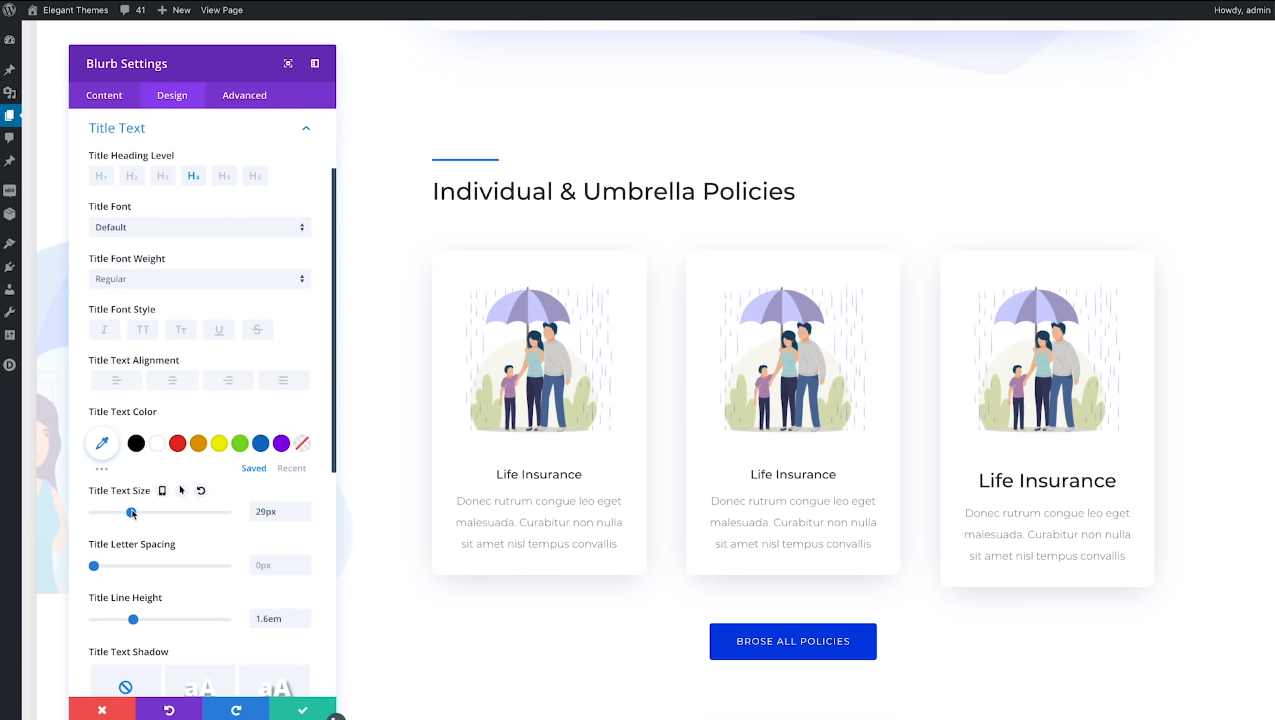 Within the main dashboard of Divi, there are a lot of templates and layouts that you can play with.
You don't need to be bothered to go through any tutorials or any major how to dos, you can simply start from scratch without any training.
Divi Layouts
The page's content comprises of sections which can contain one or more rows, containing one or more columns. These contain individual content blocks.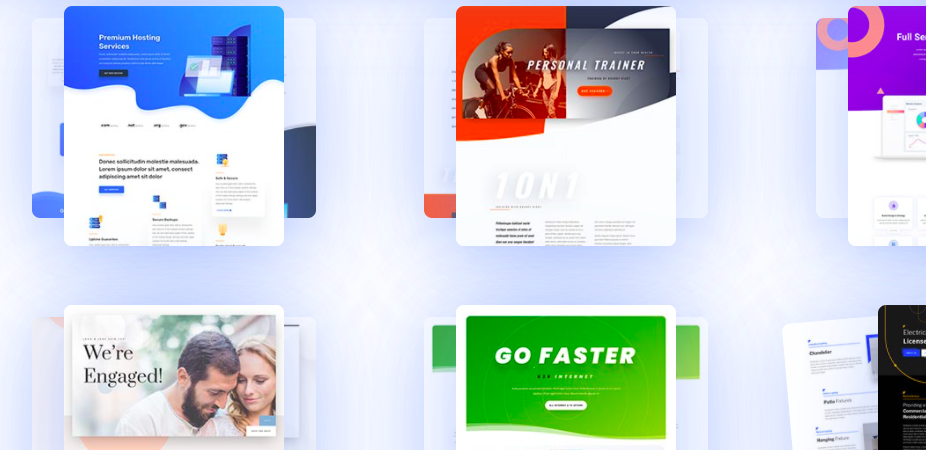 These are all elements of page design and you can shift them around and customize them as you want.
You can juggle these elements around and create a page with Divi. The only downside is that you can't really see the specific layout until it loads.
However, that's not a huge deal since the choice of a template layout is something that you'll only do in the beginning when you are working on a given page.
You can also use something called the Device Preview toolbar to toggle between views from a tablet, a smartphone, and a desktop.
This will show you how your website looks in all three views and makes customizing it for any screen, much, much easier.
Divi is Easy to Use
Divi is very feature-rich, so it helps that it's very easy to use as well. It's a huge product within itself, and allows you to import ready-made layouts.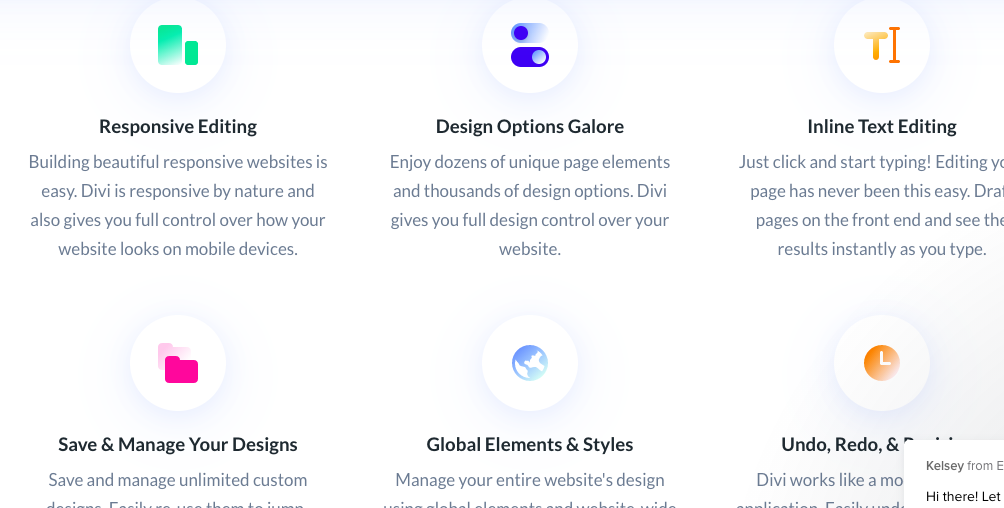 Every single element within the platform is drag and drop which allows for the customizability of any website to be very easy.
Divi Features
Text editing within the page builder is done through a click-to-type manner which works like you would shift things around in MS word.
The layouts are all mobile responsive, which means that you can shift them around at your leisure.
The page builder comes with about 20 pre-made layouts right out of the box so it allows for you to work with many different structures.
It allows you to save your layouts and export or import them to many different websites. This means you won't have to start from scratch every time.
It works on a drag and drop structure which is very easy to use.
Divi Pricing
Our Pick For Wordpress Page Builder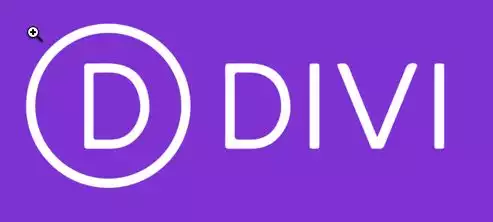 We earn a commission when you click this link and make a purchase.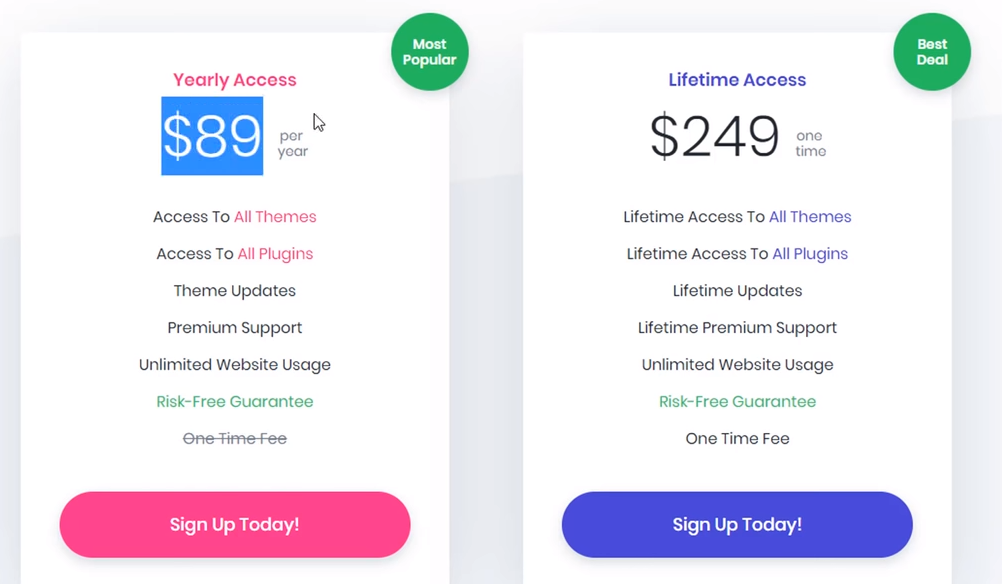 Let's see how much is Divi for.
Divi is a premium product has several advantages over its competitors.
The first advantage is that it allows you to access every meaningful feature such as access to all themes and plug-ins, all theme updates, and unlimited website usage in its first plan.
Another great advantage is that it allows for a bulk, one-time purchase of the program. This allows for features like lifetime updates and lifetime premium support.
This onetime fee really elevates it next to its competitors.
The two plans it offers are $89 per year for yearly access and a $249 bulk purchase for lifetime access.
If you want to fully commit to the platform, go for the lifetime access bundle, and if you're new to the entire page builder scene, go for the first plan.
Either way, you can't go wrong.
Divi Reviews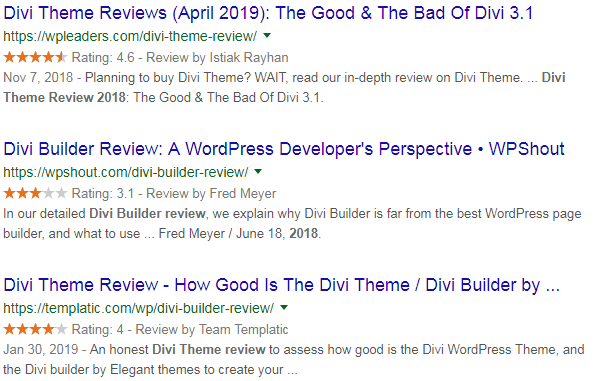 The reviews for Divi, while not very plentiful, reveal that it has a mixed to positive rating with most viewers.
Good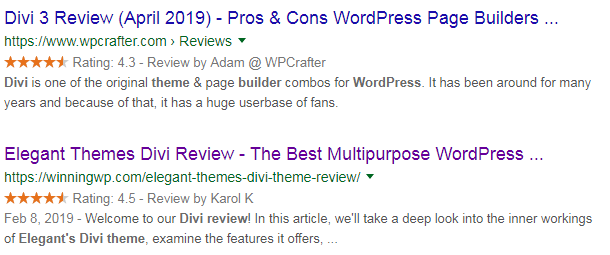 Good reviews about the product say that it's very easy to use and allows for great customization, which is a given for any page builder.
However, the best part about the reviews is that they continuously mention the lifetime access option. There is also sparing mention about their great customer support.
Bad
There aren't many truly bad reviews of Divi on the internet.
Many professional reviews of the page builder talk about it fondly and mention its various qualities.
On trustpilot.com, the website that has given an abysmal rating to Weebly, the aggregated reviews on Divi present a mixed, but an overall positive picture.
However, compared to the 209 reviews that Weebly has on the site, there are only two reviews for Divi on the site.
This small of a sample size shoes that the rating is not really worth trusting.
While there is some small comfort in knowing that no really abysmal reviews of Divi exist out there, it is troubling to know that it is a much less reviewed and used platform than its competitors in the business.
This is why you should proceed with caution when approaching Divi as your only choice for Page builder and compare and contrast.
Our Pick For Wordpress Page Builder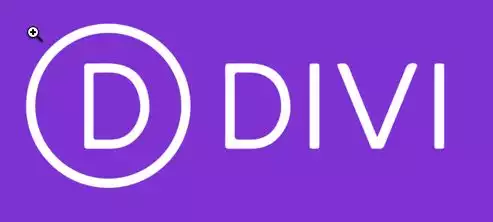 We earn a commission when you click this link and make a purchase.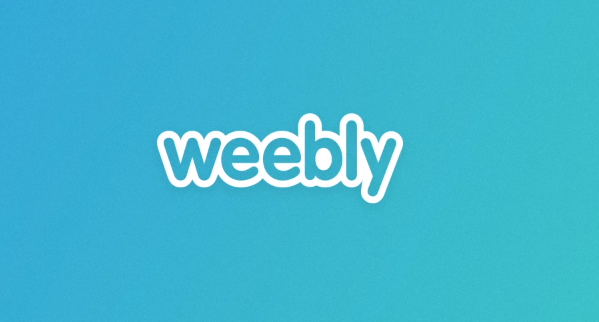 Weebly is an online drag-and-drop website builder which lets its users create a unique website and online stores.
The platform is also available for mobile devices and can be used to create and publish many websites on the go.
Weebly has been used by over 40 million entrepreneurs and has an extensive online presence. You can design E-commerce websites, blogs, and portfolio websites with this platform.
Free Website Builder
Weebly - Free Website Builder
Build a free website that grows with your business. Get discovered in style. Start today with powerful free website builder.

We earn a commission when you click this link and subscribe.
Weebly Services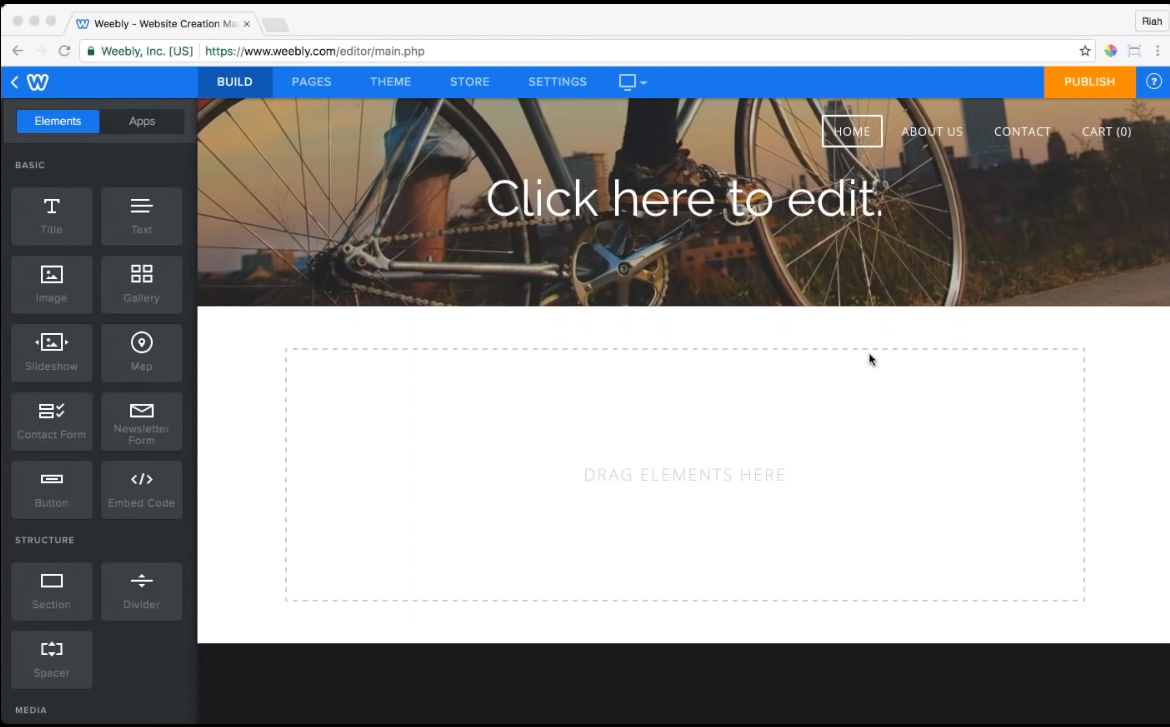 Weebly Editor
The drag-and-drop editor in Weebly makes it very easy to create a powerful professional website without any technical skills.
Weebly Video Background
You can impress a lot of your visitors with high-quality video backgrounds. These can be chosen from Weebly's own video library.
The headers and image sections stand out here. Video backgrounds can give your website an imbued energy that a static image just won't.
Weebly Custom Headers
You can drag-and-drop different slideshows, videos, dynamic content on your website headers if you want. This will create a very memorable experience for your website viewers.
Weebly Colour Backgrounds
You can create a lot of unique color backgrounds with Weebly. These include modern designs with customizable image and color backgrounds.
The procedure is drag-and-drop like always and the page works like a mini-site on its own with various design elements.
These include text, images, video, and color backgrounds. The elements can allow you to add a lot of variant and customization by stacking different sections on top of each other.
Weebly Pricing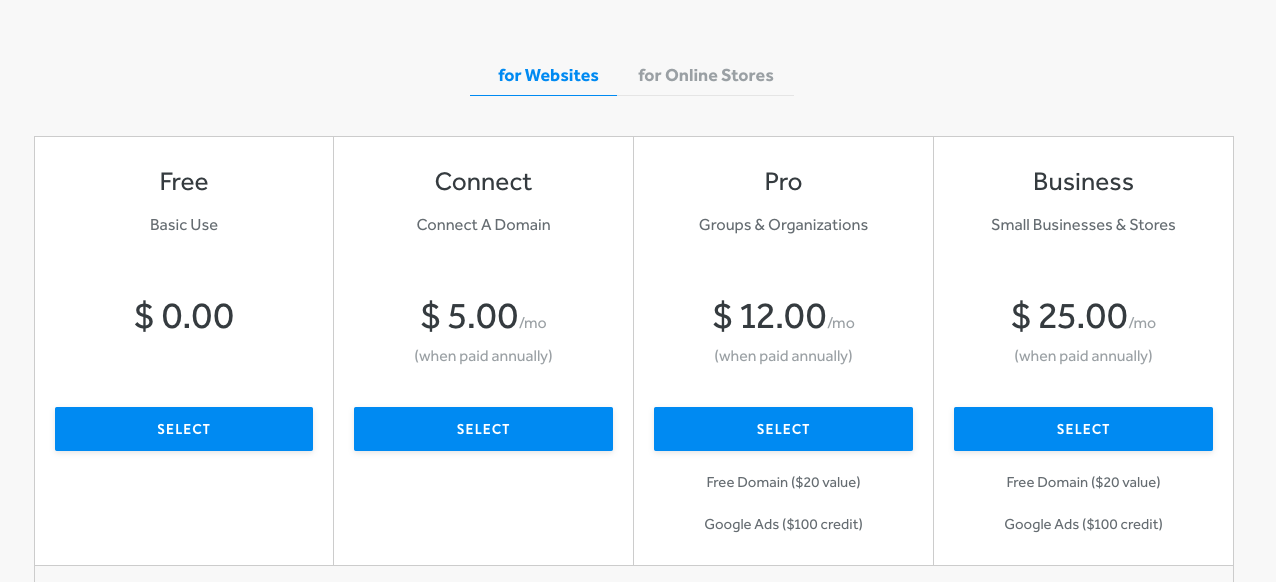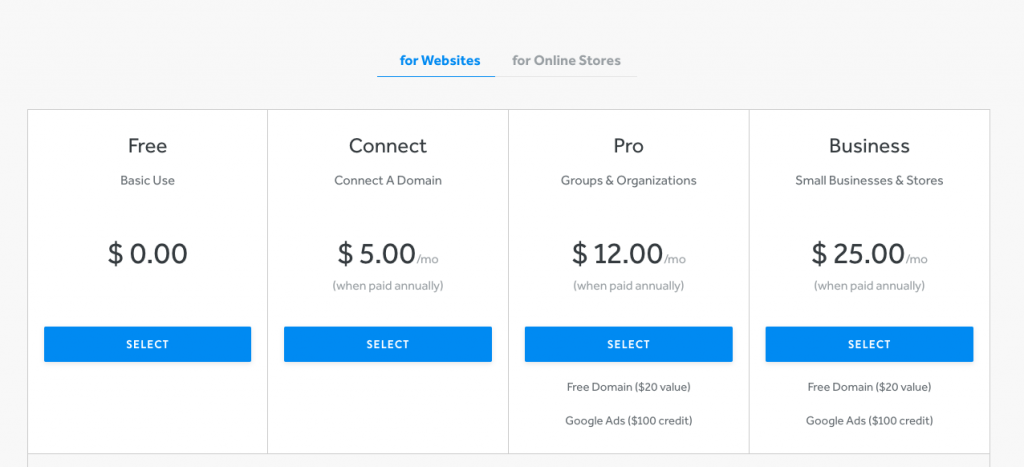 Website building
Free
Connect – $5/month, billed annually
Pro – $12/month, billed annually
Business – $25/month, billed annually
Ecommerce
Pro – $12/month, billed annually
Business – $25/month, billed annually
Business Plus – $38/month, billed annually
Free Website Builder
Weebly - Free Website Builder
Build a free website that grows with your business. Get discovered in style. Start today with powerful free website builder.

We earn a commission when you click this link and subscribe.
Weebly Reviews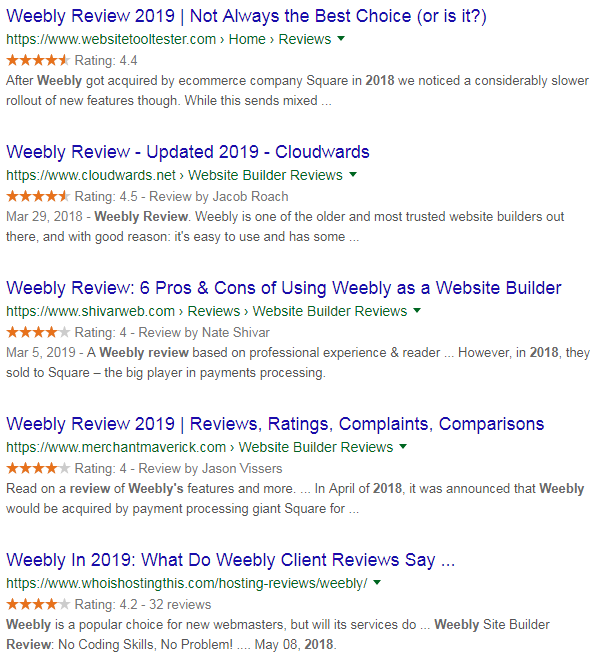 Great reviews of Weebly can be found all over the internet.
There are various lists about its benefits which range from its intuitiveness as a page builder to its ease of use.
Good
Weebly is generally known for its great features and receives praise for them.
People mention its user-friendliness and the fact that it's easy to navigate through multiple websites.
There are also sparing mentions of the free pricing plan which works out well for many users.
Bad

While Weebly has definitely established itself as a great Page builder, it can't be ignored that on trustpilot.com, there is a barrage of bad reviews for it.
Out of the 209 reviews on the site for it, 36% have 1-star ratings and 10% have 2-star ratings.
The criticisms range from the performance of the software to the unhelpfulness of the customer service representatives in solving issues.
One reviewer even went so far as to say that Weebly was hindering their ability to "sell my products".
Most of these reviews are very recent, being left in March and February 2019 which isn't a good sign.
The total aggregated score on trustpilot.com has come to be 1/5 stars.
Many of you may think twice about investing in Weebly after reading this and no one could blame you.
While it is true that the platform has established a name for itself through its service, the cries of so many dissatisfied customers can't be brushed aside.
Related : Weebly Vs Wordpress
Free Website Builder
Weebly - Free Website Builder
Build a free website that grows with your business. Get discovered in style. Start today with powerful free website builder.

We earn a commission when you click this link and subscribe.
Verdict – Weebly Vs Divi
So this was Weebly vs Divi review.
Both page builders have their strengths and weaknesses, but the clear winner that emerges here is Divi.
Divi's plans are much more affordable and the second, $249 lifetime-access plan is too good to pass up.
No matter what Weebly does, there is always a plan that you have to pay for repeatedly, and with Divi, you can be done with one payment. This is why Divi wins this round; hands down.
Comparing features doesn't really get you anywhere since they both pretty much dominate in every field.
If the choice is an aesthetic one for you, I recommend checking out tutorials for both online and making up your mind.
However, even aesthetically Divi is much richer in features and colors than Weebly.
The one exception here is that Weebly has a much better chance of building you a website that is much more functional.
This means that you can build an e-commerce website, integrate mobile apps, and insert videos as headers.
Hence, it's not exactly comparing apples to apples, but depending on how much functionality vs. aesthetics you want, you can go either way.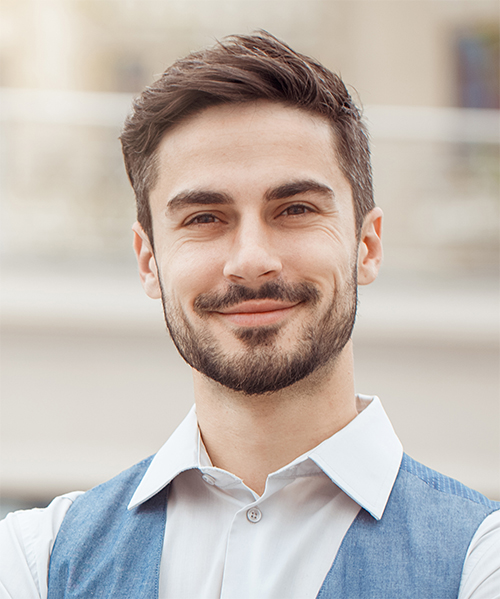 Author: Scott Macarthur
Scott L. Macarthur is a marketing consultant and an online author. He is mostly engaged in providing his expertise to startups and SMBs.