Editor's note: Newsletters not only help you connect with new customers, but you stay engaged with your existing customers too. Be it a product launch, festive scheme or sharing an offer, email newsletters are a great way to market your business. Here we list 5 of the best Shopify newsletter apps that most businesses use. And just in case you're short on time, allow a good Shopify app development company to help you with a robust email marketing solution.
Many online businesses rely on newsletters to keep their clients informed.
These help keep your brand top of mind for consumers, help you build a rapport with customers, and establish yourself as an authority in your chosen space.
They also allow you to let people know about new products that may interest them.
It's important to remember that newsletters are just like any other marketing initiative. They need to have a measurable impact on your business and there are a number of ways to determine this.
You can measure the increase in recipients through how many subscribers you have, how many people read the newsletter by measuring the open rate, and you can determine how many people actually go through with the desired action by checking the click-through rate.
Of course, there are many other metrics that can help you judge how successful a newsletter campaign is, but the first step is actually getting the newsletter sent out.
If you use Shopify, there are some wonderful Shopify newsletter apps that help you achieve this goal.
Today we're going to take a look at some of these best newsletter shopify apps that help you to send newsletters and offer much more.
Best Shopify Newsletter Apps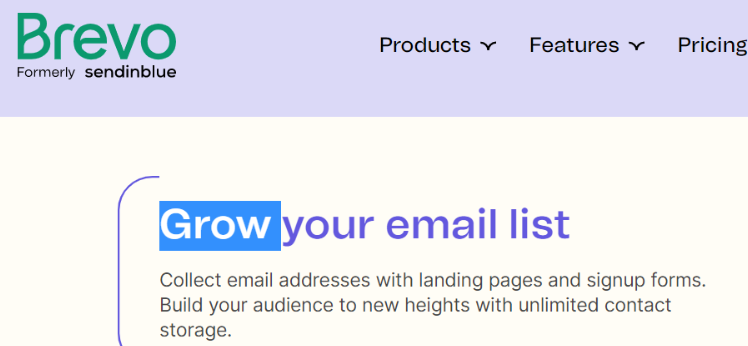 Brevo's email marketing tool sends a strong appeal to new and low-budget marketers because of its affordability.
For starters, its free plan allow users send as much as 300 emails daily to an unlimited amount of contacts, which encourages a ton of new users since they can try it out for their campaigns without any collateral.
If you are impressed by the free package and want to expand your business a bit, then removing the 300 emails per day restriction isn't that expensive itself.
Of course, there are other marketing platforms that also have inexpensive starting packages, but unlike a lot of those platforms, Brevo does not grow exponentially expensive as you upgrade to higher plans.
Its free package is the only plan that has a daily limit, but the lite version does come with a watermark, so if you don't want your subscribers to see the Brevo logo in your emails, then you will have to upgrade to at least the essential package.
It doesn't stop there. Bigger businesses may need to send out massive number of emails in a month. In that case, Brevo will provide them with a free dedicated IP address and charge them a custom price accordingly.
The free and basic paid versions of Brevo come with real-time reporting, but they lack the more advanced functions like heat maps and location and device reports. The essential plan and above carries the complete suite of reporting features.
Brevo allows integrations with a range of third-party apps and customer support is great across all its plans, but the enterprise subscribers do enjoy a bit more support than others since they are assigned to a dedicated account manager.
Once you are subscribed to Brevo, you will automatically be granted complete access to its API, plugins and documentations with a support team on ground to bail you out when you get stuck.
In short, Brevo is a complete Shopify newsletter app for ecommerce marketing.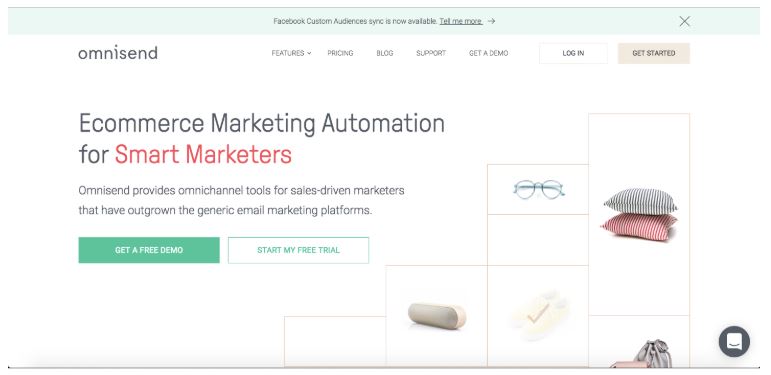 The Omnisend Shopify app answers this question (how to send newsletter in Shopify) better than most other tools.
Omnisend positions itself as an all-in-one email marketing and newsletter Shopify solution.
As such, it offers the ability to set up welcome emails, cart recovery, as well as campain booster features.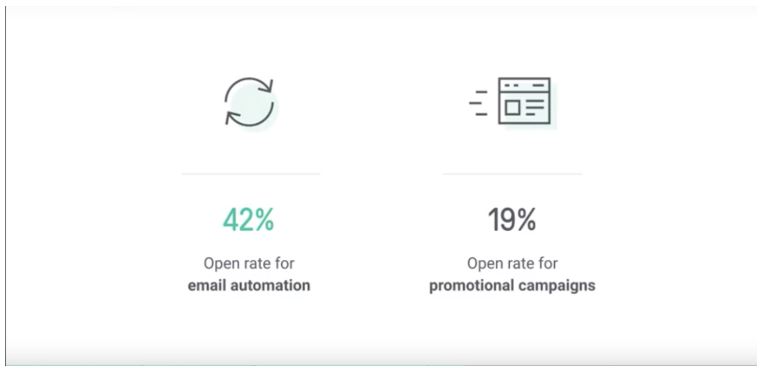 However, one of the most prominent features – and the one we're most interested in today – is the app's ability to create a newsletter.
Omnisend's app is reliably fast at this process, thanks to the ability to browse from the app, select the products you want to promote, and it will automatically include the rest of the details in the newsletter.
Given that the app allows for 15,000 free emails each month, alongside its easy to use interface, make it one of the best newsletter options out there for Shopify.
The paid plans start from $16/month, depending on the number of subscribers.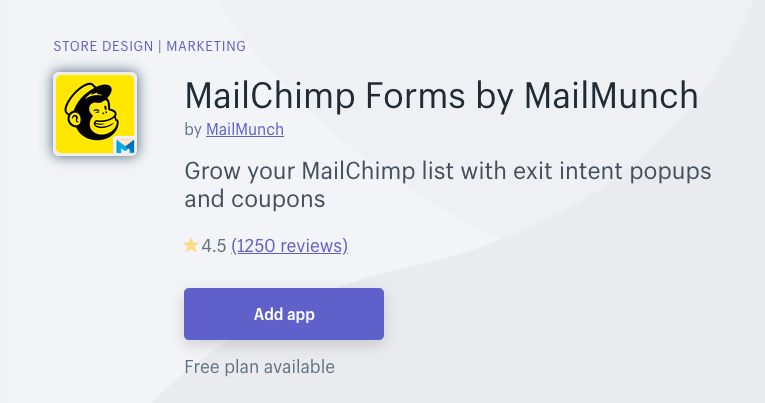 Mailchimp is, of course, one of the standout classics when it comes to sending Shopify newsletters.
The company still offers free use of its email marketing service for unlimited subscribers.
From there, the company's prices start at $14.99 per month and $24.99 per month. These include features like landing pages, analytics, premium templates and content gate etc.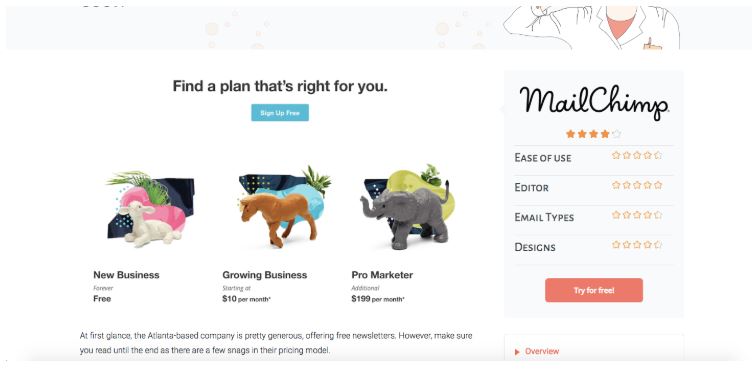 You can also sign up for Mailchimp's pay-as-you-go plan, buying email credits and sending out email campaigns as you see fit.
MailChimp pricing was expensive earlier but not anymore. This helps Mailchimp remain a contender in the competition between newsletter apps.

The Klaviyo app has simplified Shopify email newsletters.
Klaviyo's free option is great if you have 250 subscribers or less. With that option you can also send up to 500 emails, but they will include Klaviyo branding and a double opt-in requirement.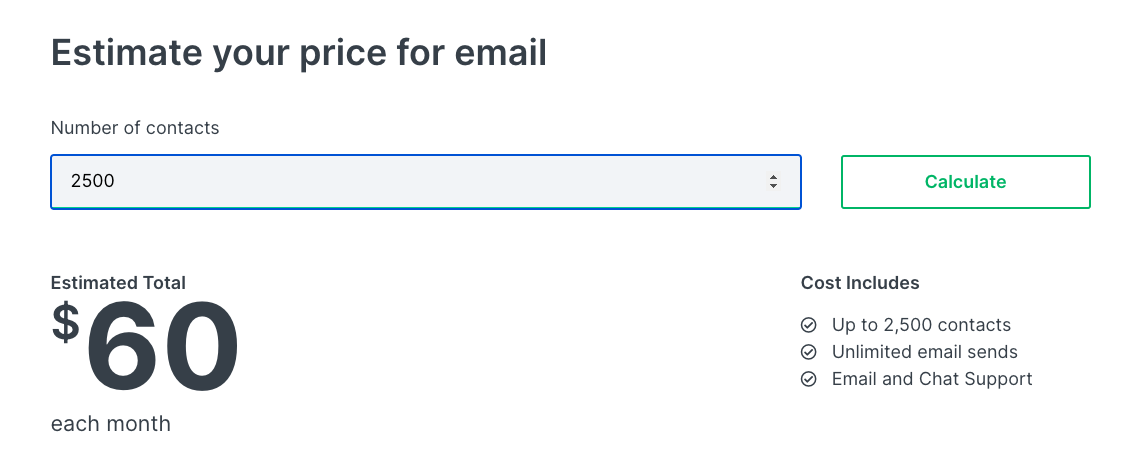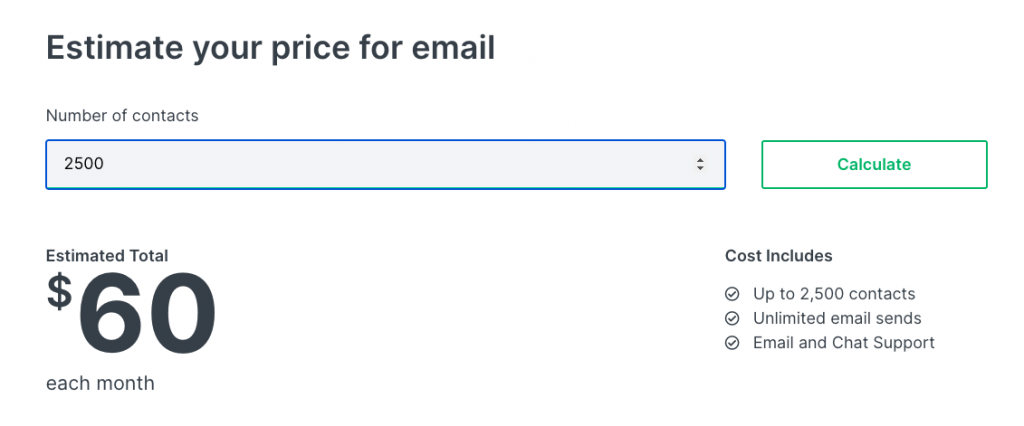 Essentially, the free option is to test out whether you like the product or not.
The next level up may cost you $60 each month and give you 2,500 subscribers.  Basically, the costing depends on the number of subscribers. Get a pricing estimate before going for one.
Prices rise with subscription numbers from there. This does make Klaviyo a better option for mid-level companies.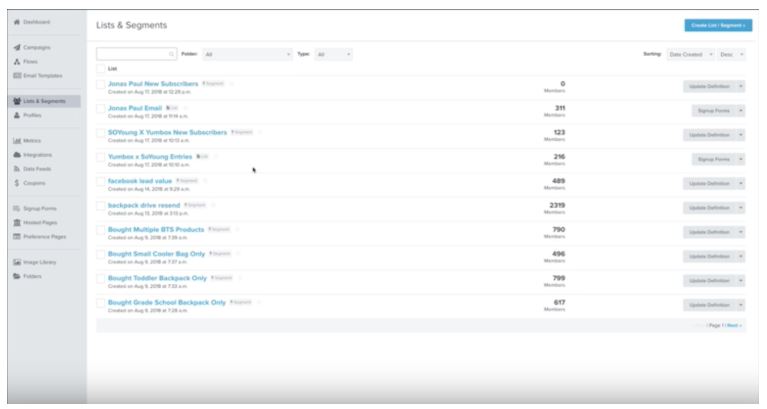 Klaviyo makes up a lot of ground with its features.
It's segmentation feature is a powerful tool to help you more precisely target the right audience and its advanced analytics will help you track your campaigns over time.
Privy is a great app for sending newsletter in Shopify.
In addition to Privy's stated goal of helping you grow your Shopify mailing list, this tool also helps reduce cart abandonment rates and drive repeat business and sales.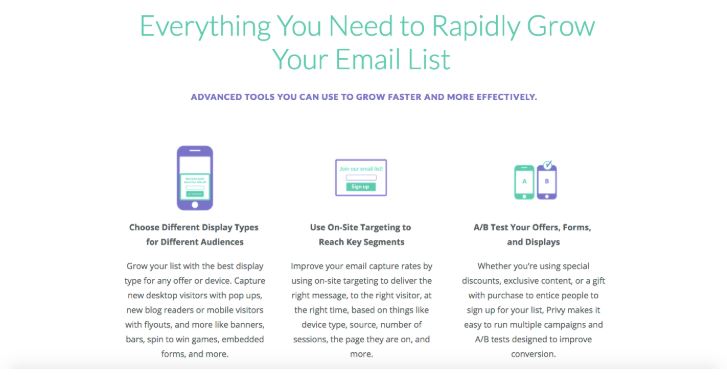 This app is aimed at small and medium-sized businesses. It will help you capture email addresses by building exit pop-ups, scroll boxes, embed forms, welcome series, abandon cart emails, and autoresponders.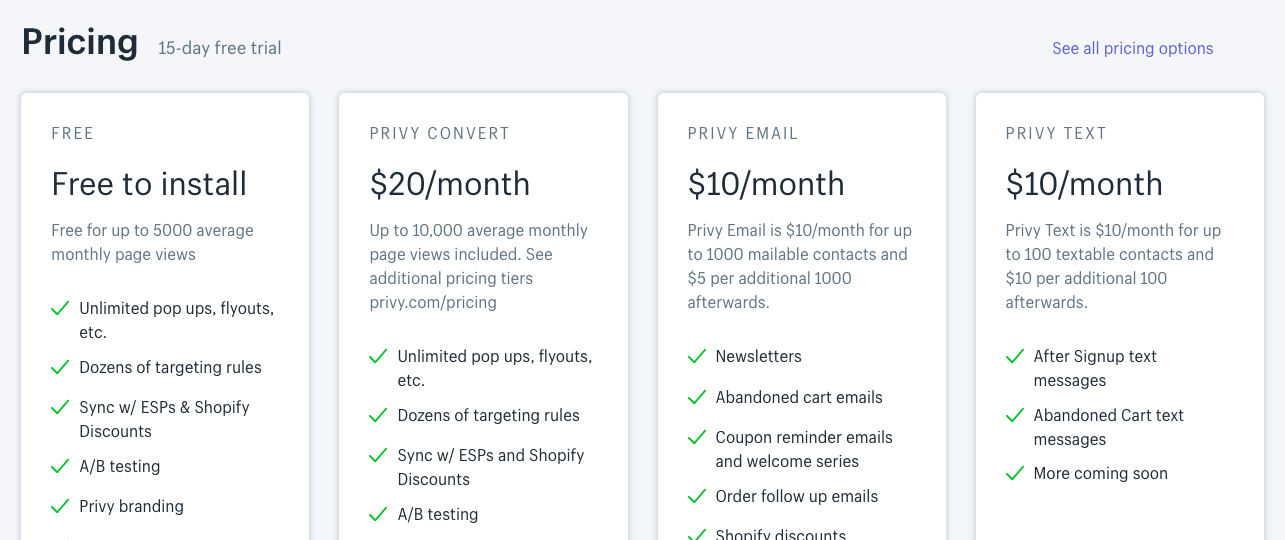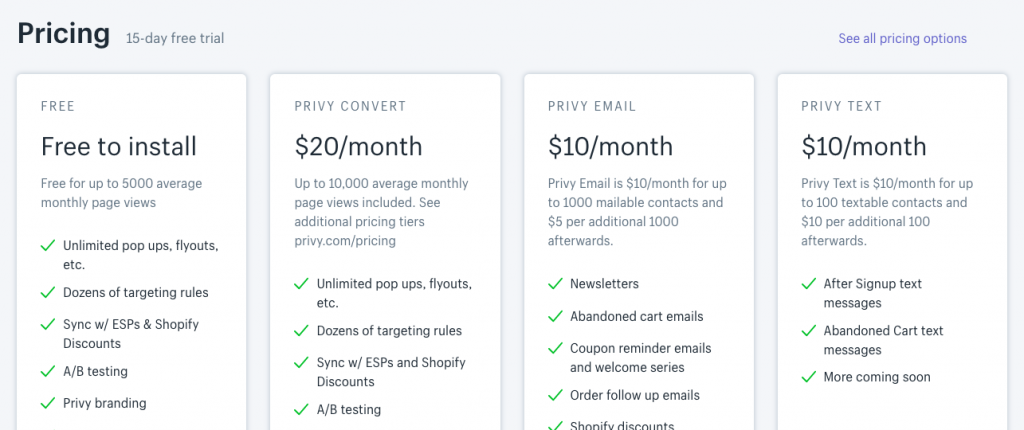 Privy offers 4 plans beside 15-day free trial option:
Free to install – Upto 5000 monthly page views
Privy Convert $20/month – Upto 10000 monthly page views included
Privy Email $10/month – Upto 1000 mailable contacts
Privy Text $10/month – Upto 100 textable contacts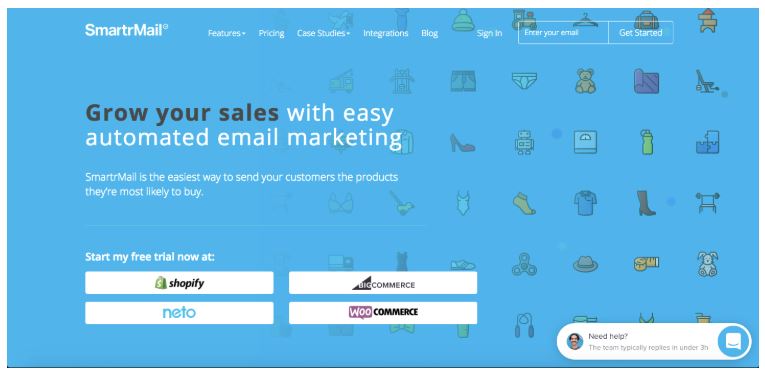 One of SmartrMail's key features is an automated tool that is designed to create repeat business at your Shopify store. The feature produces product recommendations for customers based on past purchases.
After a customer makes a purchase, SmartrMail will look through your inventory, find similar products, and send an email recommendation to the customer. Given that it's a completely automated process, this makes for an excellent addition to any email newsletter campaign.
But let's look at why we're all here: SmartrMail's newsletter functionality.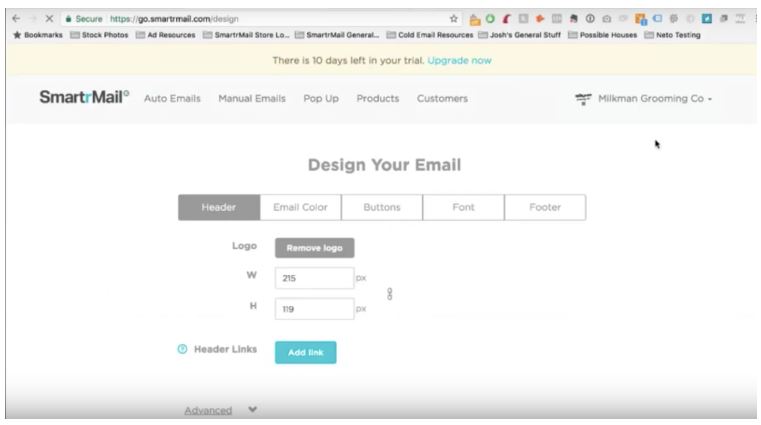 Given the fact that SmartrMail integrates with your online store, the process of drafting a new email is streamlined.
You don't have to worry with resizing images or copy and pasting products. You just select the product you want to insert and the image, description, link, and price are all automatically placed into the body of the letter.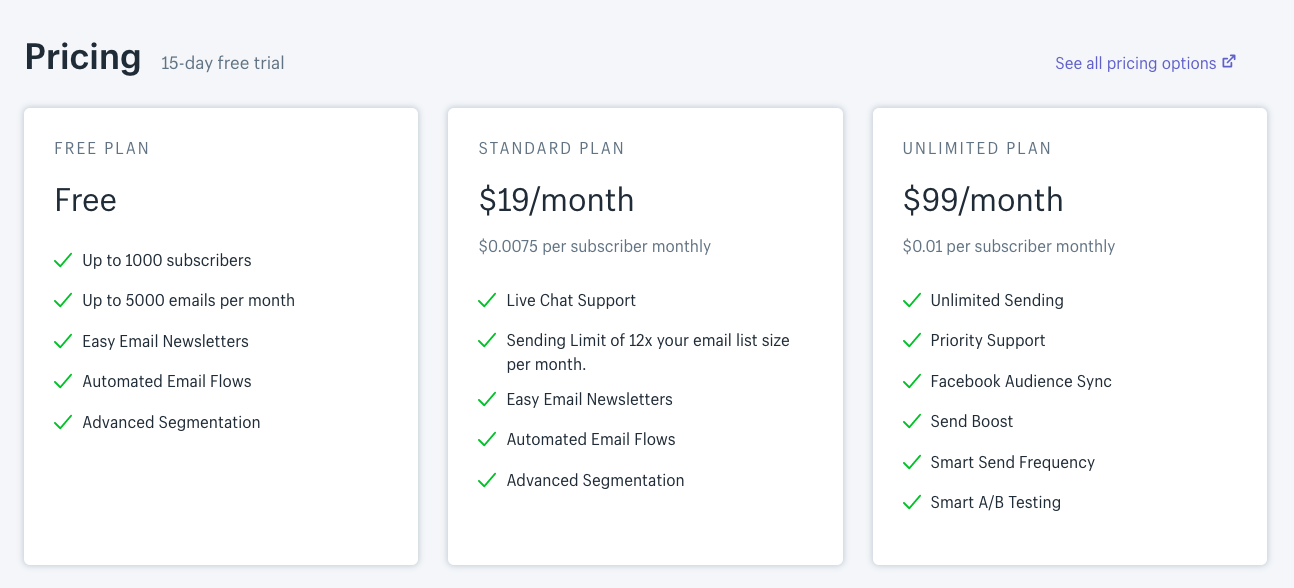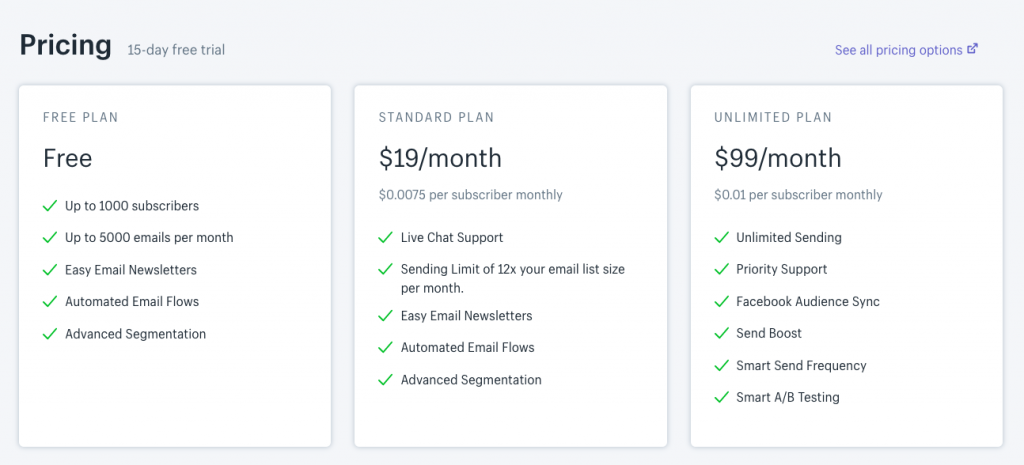 SmartrMail offers 15 day trial. After that these are the plans you can pick from –
Free Plan – Upto 1000 subscribers and 5000 emails per month
Standard Plan $19/month – With live chat support & advanced segmentation etc.
Unlimited Plan $99/month – Unlimited sending, smart A/B testing etc.
SmartrMail didn't have a free plan until sometime back but now they have one.
If you're looking for a reliable Shopify email app, SmartrMail is the answer.
Conclusion
Newsletters have existed as marketing tools since the days before the internet. And there's a reason for that: they work.
The tools and services may have evolved with the times but at their core, newsletters offer a unique way to engage with your customers and create a rapport that will drive repeat business and increase sales.
These days, there are many Shopify tools to help you build and grow your mailing list, send out emails, and target your messaging to specific customers and client types. Shopify email newsletter apps have made all the difference.
Play around with the different options and see which one works best for you. But whatever you do, don't overlook the newsletter as a marketing tool.
I'm sure we have made it easier for all of you who wanted to know how to send newsletter Shopify emails, and which are the best apps to use.
Just pick one of the apps listed above and you're on your way for some serious business.
Related : Best Shopify Paid Apps