To begin with, let's understand what are sales funnels.
Sales funnels are programs that make it easier for you to generate traffic on your platform by generating links to your platform so that the traffic builds organically.
It is also known as a revenue funnel or a sales process and refers to the buying process which companies lead customers through when they're purchasing products.
A typical sales funnel is divided into several steps that can differ depending on which sales model you're using and the common sales process is divided into seven different phases:
Related : ClickFunnels Vs Convertri
1. Awareness – This is where the prospects become aware of a solution and begin to conduct research on it.
2. Interest – This phase is where the prospects demonstrate an interest in a product by conducting research.
3. Evaluation – This phase is where prospective companies evaluate solutions that are presented by the company under review and other contemporaries which have similar offerings and prices. This is the last stage before the decision is reached.
4. Decision – This is the decision phase in which the final decision is reached and negotiation begins for the final deal.
5. Purchase – This is the phase in which the goods and/or services are purchased for the first time.
6. Reevaluation – It's very common in Business to Business sales for offerings to involve contracts which have to be renewed.
As a customer becomes familiar with an offering, and when a contract is near completion, the customer will enter a reevaluation phase in which the entire deal is reconsidered and it is decided whether the contract needs to be renewed or not.
7. Repurchase – This is the last phase in which a customer purchases the product and/or service for the second time, thereby confirming that they've become repeat customers.
Worth Reading : ClickFunnels Review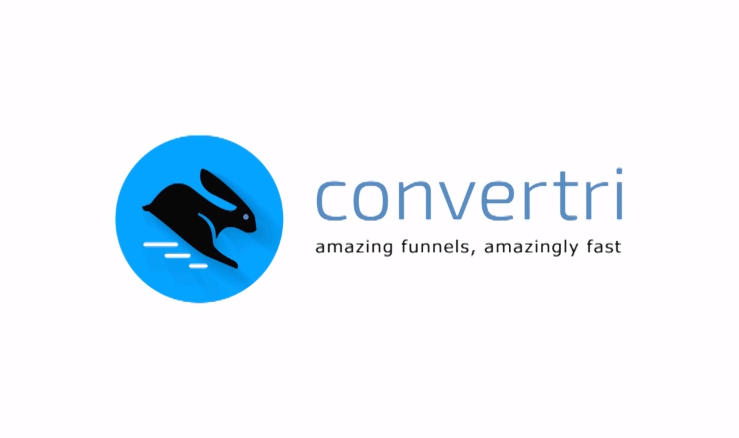 Convertri is the new kid on the block. It's much newer to the scene than its competitors but it has a lot of tricks up its sleeve.
It has a much more conservative pricing plan and has a lot of features that can rival that of its contemporaries.
Convertri is of the opinion that the world of landing pages is dying and that sales funnels are the only alternatives which present a great advantage for attracting traffic.
These features include the drag-and-drop feature for building templates and landing pages, the A/B testing (which Convertri calls Split Testing) and the optimized loading times for your landing pages.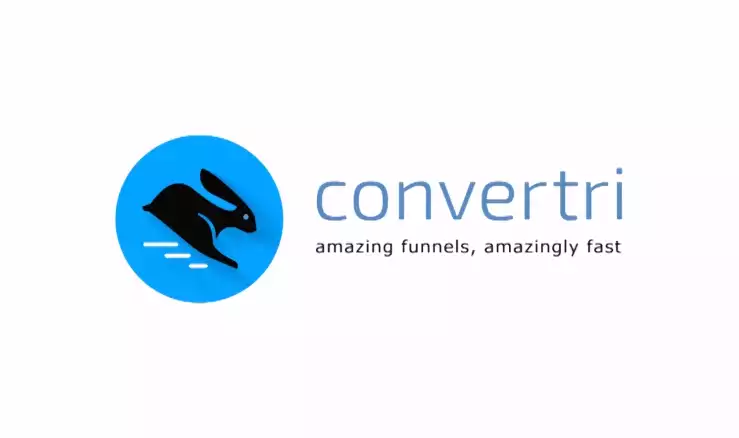 We earn a commission if you click this link and make a purchase.
According to one source, Convertri is actually faster in loading times when it comes to landing pages. This can only increase your chances of converting potential customers.
Due to their darting interest and short attention spans, your audience will easily get bored if the website in question doesn't load.
Related : Best Landing Page Builder Softwares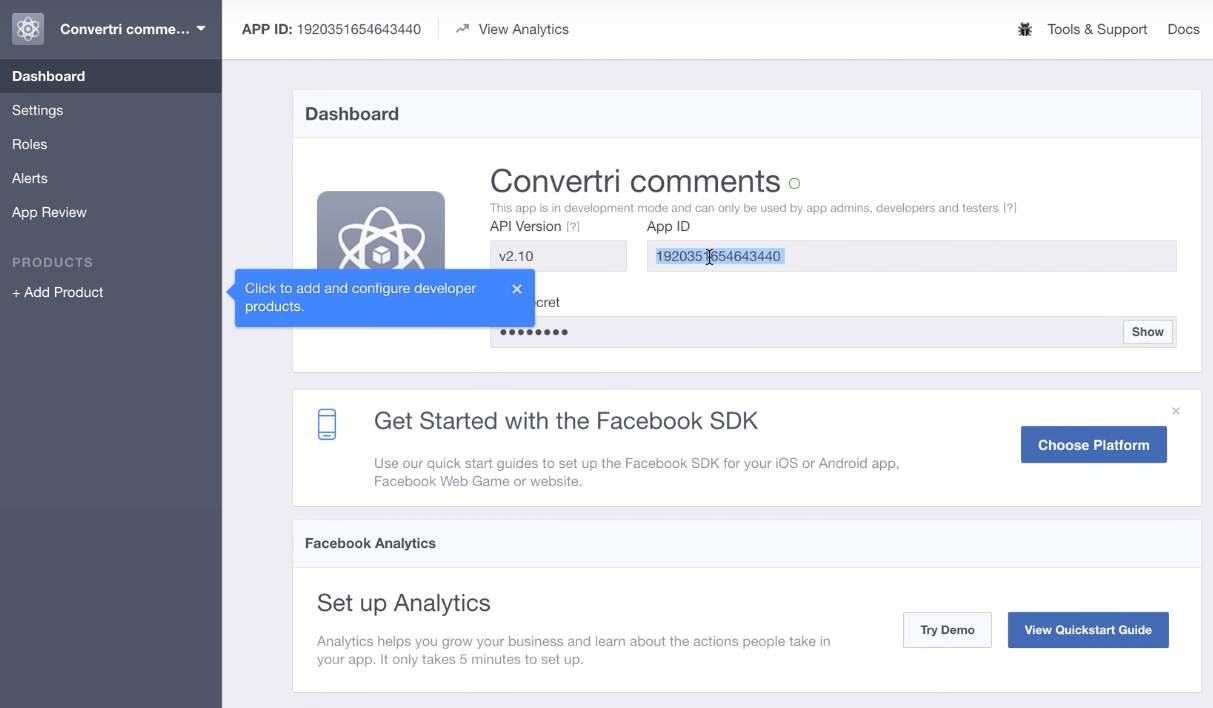 Convertri has earned a reputation for being a very full-featured Sales Funnel. It offers myriad options for page design, dynamic elements and editing your landing pages.
That, coupled with its pricing, which is much more affordable compared to its contemporaries, makes it a very solid contender.
Today, we will be doing a thorough Convertri review. We will talk about its features, pricing, Convertri lifetime offer and reviews to help you make a decision.
Convertri Features
Let's look at some of its features.
Funnel Planner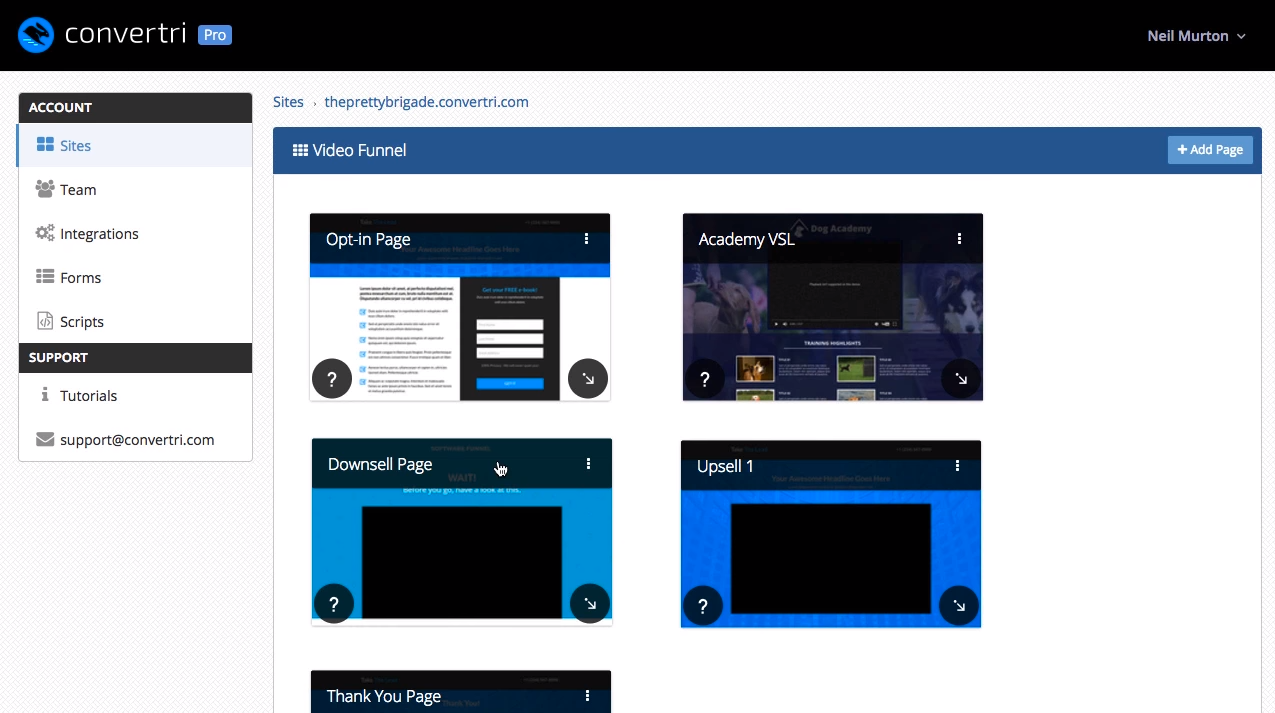 Convertri's funnel builder can help you plan out everything from the opt-in stage to the checkout phase for your product and/or service.
Unlike other funnel builders, the execution is very smooth and rapid. It's not limited to linear flows due to its drag and drop feature.
The Convertri funnel builder gives you a whole planning suite to help you work out how you want to attract customers.
You can design its basics and come back in two to three weeks to find out where the research you've conducted can fit in better with your original plan.
The free form editor lets you play around with different custom designs and be flexible with those designs.
On every page, conversion stats are displayed in full view so you can see which ones are doing well and which weak spots you need to improve.
The funnel share features can let you create entire funnels which you can send to your business partners and import funnels that other business partners have been successfully using for their own business.
Explore : ClickFunnels Vs Leadpages Vs Instapage Vs Unbounce
Page Builder

While you may have gone through a lot of trouble with other page builders, but with Convertri, there is only a drag and drop feature that you need to learn. This gives you unparalleled control over what you need to build.
There aren't any rows or sections or columns that you need to focus on or be restricted to, you can run wild with your design and create the exact page that suits your needs. Everything just snaps into place.
Several elements help you make a dynamic page which can create urgency for customers to respond to offers which expire.
There are countdown timers and multiple skins which can change the look of a page after a certain date to signify big changes.
Other features include font designs and sizing as well as background video and embedding videos from other sites like YouTube.
There are even Facebook Comments that you can integrate on to your page so that there is proof that your customers are satisfied with your product. These are subject to moderation of course.
Interesting Post : Leadpages Review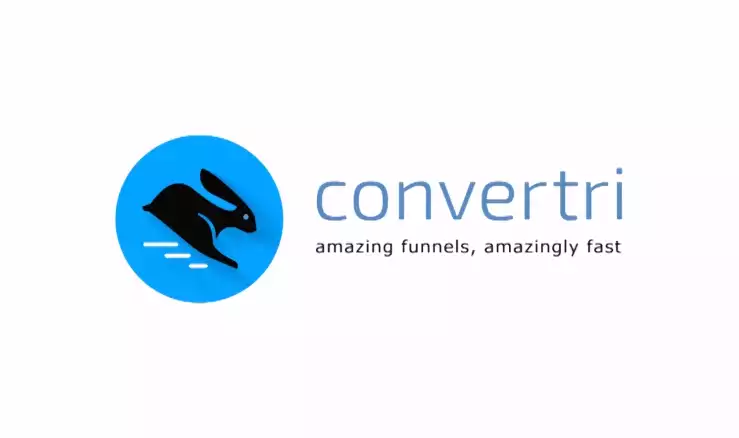 We earn a commission if you click this link and make a purchase.
Element Positioning
With the Page Builder, you'll be able to select multiple elements at once and see their structure at a glance, move them around, resize them etc.
Convertri Dynamic Text Replacement
With the Page Builder, you can use Convertri dynamic text, which will be changed depending on the keywords that are featured in the ads.
This can boost conversions and your profits as a result.
Customization
You can integrate a lot of custom elements into the pages that you design. For instance, you can implement custom CSS with the Convertri Editor as well as custom JSC Scripts.
This all comes to a head when you add your own custom HTML code to the page.
More than that, you can implement forms which only collect valid email addresses so that your conversion stats stay accurate and directly represent your profits.
You can also implement a custom exit message that displays when you're about to leave the site.
You Might Want To Read : Unbounce Review
Layers
You can build as many layers into the page that you want so that you can create truly impressive effects.
These layers can be timed, invisible, or manually operated. And of course, all of these layers will be mobile as well.
Convertri Integrations
You can take advantage of built in API integrations with your favorite services.
his means that if you have an autoresponder or webinar account, you can do this in seconds. There are further HTML integrations that you can implement through code.
Convertri Shopping Cart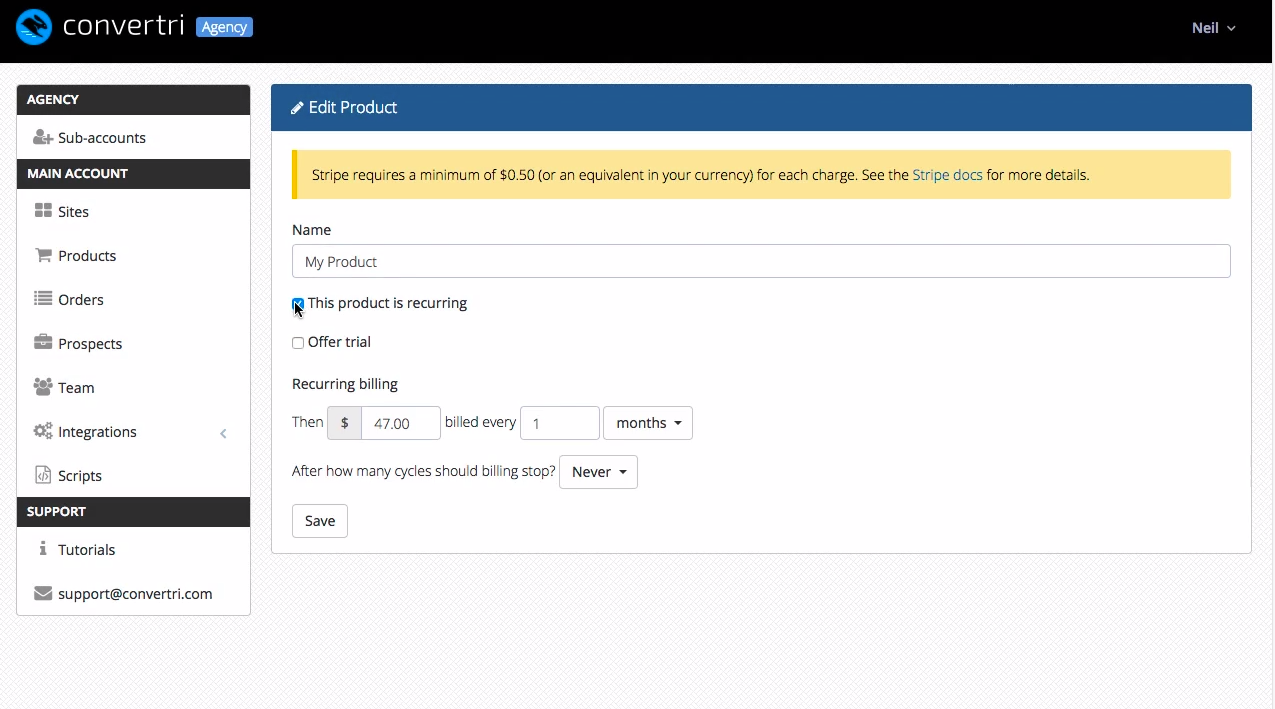 Convertri shopping cart is a built-in feature so you don't have to do anything extra to make it run smoothly. You just need to click in the box to make one.
The cart feature helps you get subscriptions and set up regular payments so that you can keep the money rolling in.
There is, of course, a trial payments plan as well, which can get users on board for a trial period. There are installment plans as well which can help with custom users which have trouble paying all at once.
You can further take advantage of the built in cart feature by using Bump Sells which can tempt your buyers into extra purchases.
Even custom checkout pages can be built depending on the brand that you're marketing. This minimizes cart abandonment.
Also Read : Instapage Review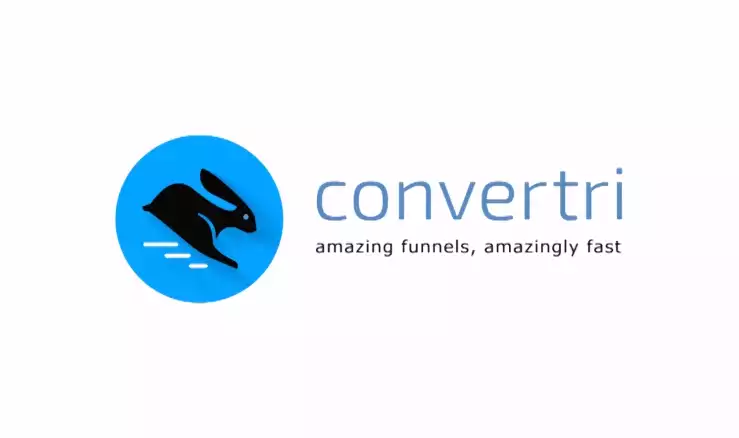 We earn a commission if you click this link and make a purchase.
Publishing
The Publishing features in Convertri is very simple because you can make your page live on the network with just a single click. And the network will allow you to benefit from a custom designed CDN.
The CDN put in place will be stress tested with live traffic since it will be able to take 100,000 hits every minute without failing.
Other great elements of the Publishing include that every single Convertri account gets an SSL certificate for free. You can also add your page to a Wordpress blog if you want.
On top of all this you have the option of indexing or not indexing your page on Google and once the pages are published, there is no residual effect of Convertri on it; so if Convertri gets attacked in any way or comes down, the pages will stay live.
Split Testing

A/B testing or Split Testing, as Convertri calls it, is the best way that you can test two different version of the same landing page. This allows you to find out which elements of the page attract the most attention and what you audiences want.
You can choose various different elements on a page that determine whether it trends. For instance, you can choose different links to be on a page which can count as conversions.
Convertri also has integration with the tracking system SnowPlow which is used by Dollar Shave Club and Bauer Media.
With SnowPlow, you get the best and most accurate data instead of just random numbers. You can get data on which buy buttons are working best.
Explore : Optimizepress Review
Convertri Sub Accounts
These are features that will help you along in trying to create the best delivery pages and then derive the most traffic out of your efforts.
For instance, Automatic Sub Accounts will allow you to run multiple businesses with clients that have their own integrations.
Sub Account holders can also edit and publish any page in their account that they have access to, but they have to come to you if they want to create a new page.
There is of course, an option for different currencies so that you can operate in multiple territories.
The Sub account feature also allows you to categorize you businesses into separate accounts.
You can have a total of 25 sub accounts as the standard.
Page Importer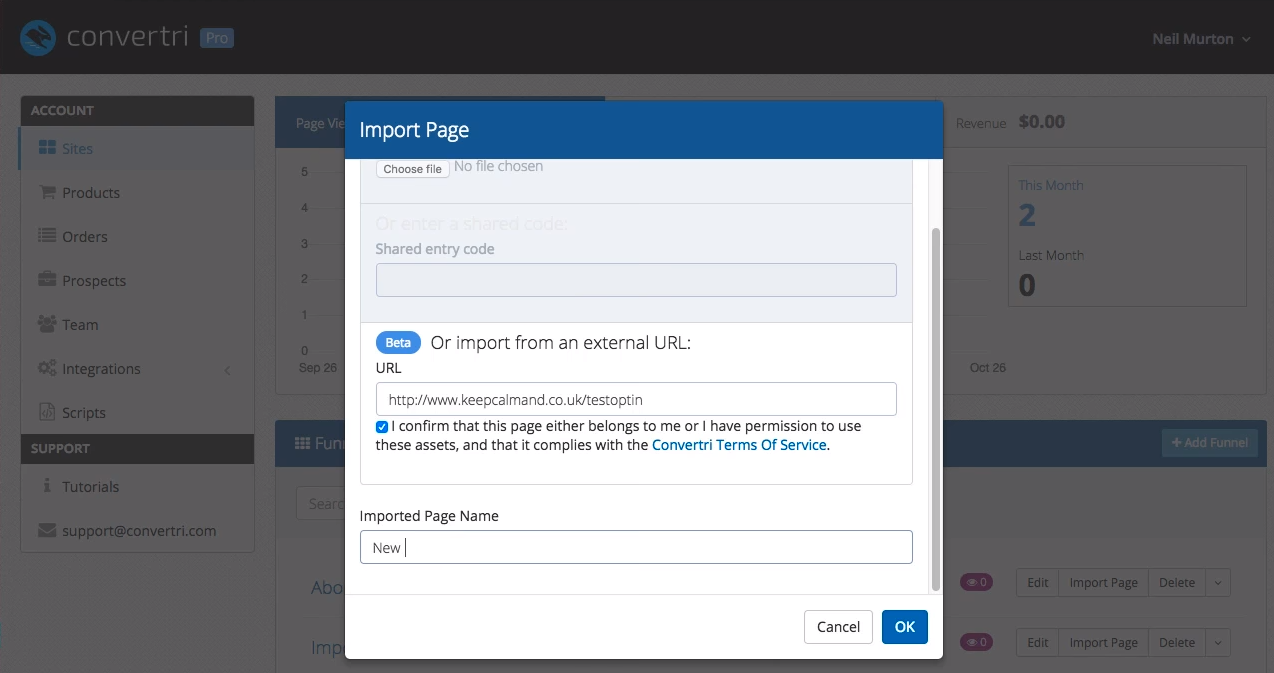 The Page Importer feature allows you to get any pages that you have live and import them on to the Convertri editor so you don't have to waste time recreating them.
This works with LeadPages, ClickFunnels and Optimise Press, which are competing programs.
Along with importing the pages, Page Importer also captures and optimizes the images that you have on that page and puts them in a separate folder.
The pages will be optimized with Convertri's Accelerated Page Technology in order to make them faster than they function at the time.
Interesting Post : ClickFunnels Vs Builderall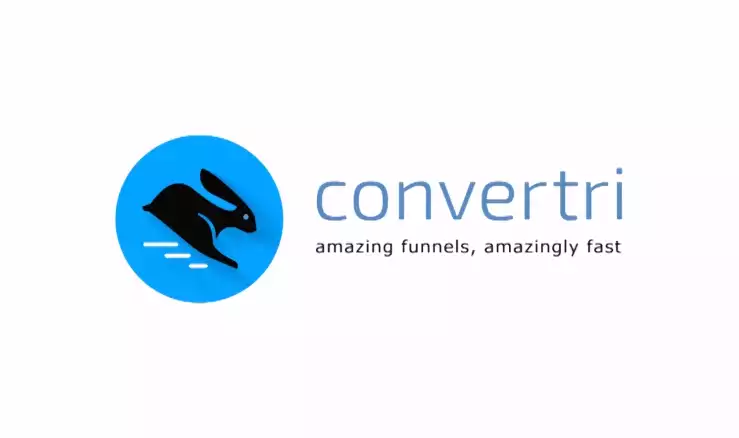 We earn a commission if you click this link and make a purchase.
Mobile Design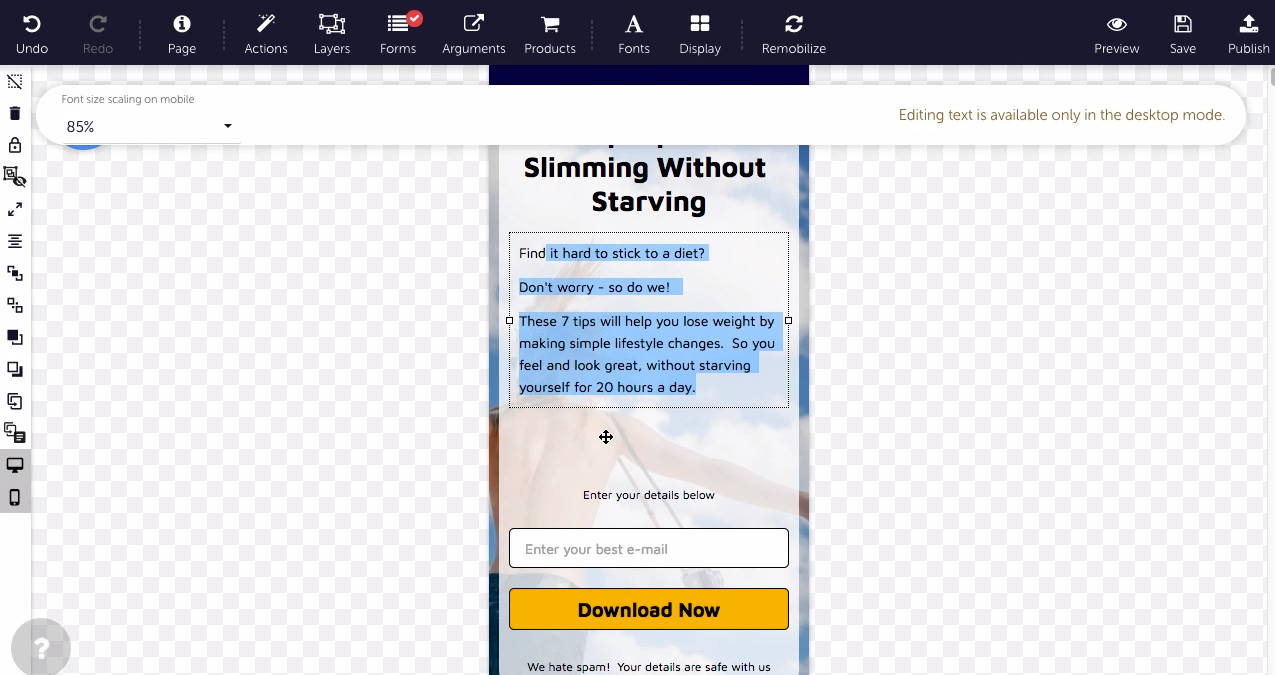 Convertri pages are mobile responsive, but you can even tweak their mobile versions if you want to, to get the best results. Improvements have been made over time which can allow you to create a passable mobile version if you don't like an auto generate mobile page.
This improves your whole mobile speed.
You will get a mobile page as soon as you create the desktop page due to the Convertri conversion code. However, you can make as many tweaks as necessary to suit your vision.
You can switch mobile elements on and off with a single click if you want and scale mobile text without being forced to use desktop size fonts.
Pop-Up Creation
Convertri also allows you to create very beautiful pop ups and which its clever layers system, it allows you to have a lot of control over the pop-ups that appear.
You can optimize the pop ups with 2 step opt-in and increase the conversions on your pages by as much as 700%.
Check Out : ClickFunnels Vs Leadpages
Convertri Pricing
Convertri pricing is fairly simple.
They have a single plan priced at $99/month. If you go with the annual option, you save 24%. This offers:
250,000 impressions per month
Upto 25 funnels
Upto 250 pages
Upto 10 custom domains
10 members
Over 400 templates
etc.
Convertri free trial is for 14 days.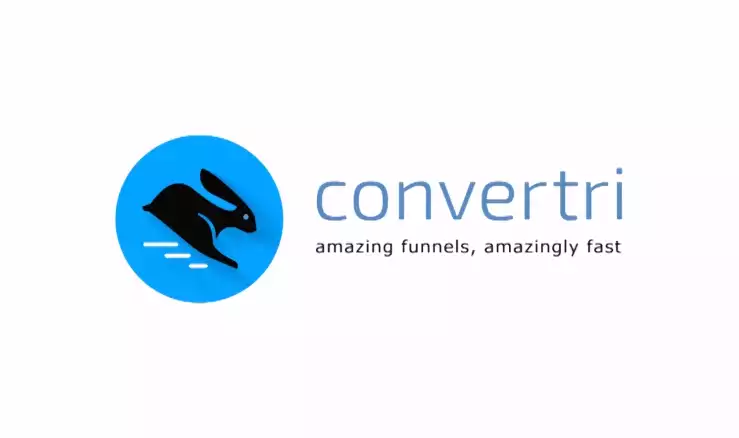 We earn a commission if you click this link and make a purchase.
Convertri Lifetime Deal
Convertri Lifetime Deal is no longer available. It used to be there until sometime back but not now.
You Might Want To Read : OptimizePress Vs ClickFunnels
Convertri Reviews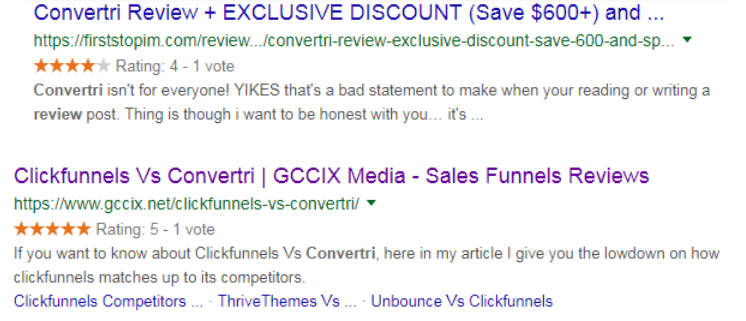 Useful Resource : Best ClickFunnels Alternatives
There really are no bad Convertri reviews online. However, the fact that it's gotten only good reviews is slightly undercut by the fact that it has such few reviews all around.
Very few people have actually reviewed Convertri and that's troubling.
Wrap Up – Convertri Review
So this was all about Convertri.
As you can see, It is a very easy Sales Funnel to work with and since it offers such great options, it warrants a try.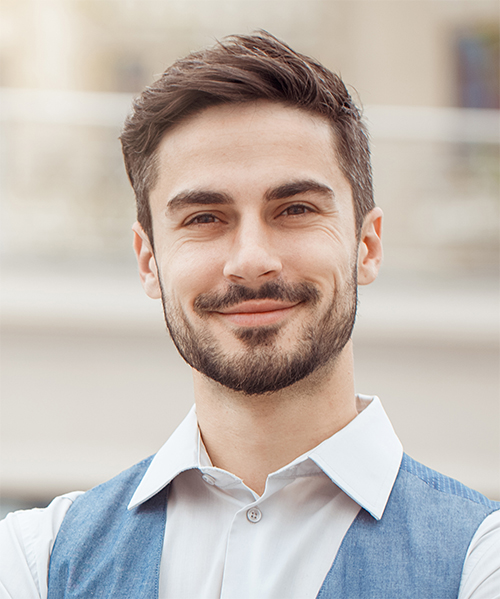 Author: Scott Macarthur
Scott L. Macarthur is a marketing consultant and an online author. He is mostly engaged in providing his expertise to startups and SMBs. He is also an author on TheNextWeb.