One of the best ways to access valuable resources and information, for free, to help you grow as an ecommerce Entrepreneur is to listen to podcasts.
Not only are podcasts easy to access, they can easily be downloaded to be listened to at your leisure.
Podcasts help pass the time during commutes, traveling, or even if you just have a few minutes and want to learn something new.
Here is a list of the 15 of the best podcasts for Entrepreneurs who want to learn more about ecommerce.
Best Ecommerce Podcast
1. My Wife Quit Her Job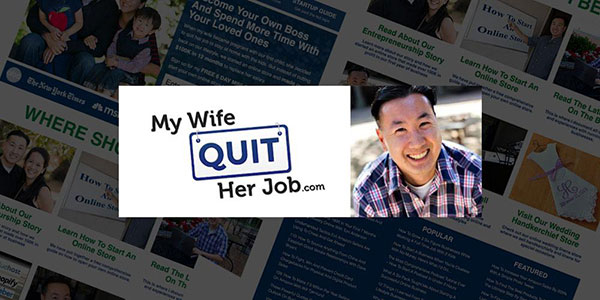 The first ecommerce podcast on our list is My Wife Quit Her Job.
Steve Chou, host of the My Wife Quit Her Job podcast, and founder of Bumble Bee Linens, provides a wealth of valuable ecommerce information on his show.
By interviewing successful ecommerce entrepreneurs, he helps to provide a healthy look at building ecommerce businesses.
The people he interviews have all been able to successfully create ecommerce businesses without overworking themselves or refinancing their houses.
Between the wisdom shared from his guests and the insight he provides from building his own successful business, entrepreneurs can find value and inspiration in this podcast.
2. Ecommerce Fuel
Another best ecommerce podcast is Ecommerce Fuel.
Founder and ecommerceFuel podcast host Andrew Youderian, has successfully built a private community online with around a thousand professionals and store owners.
In each episode, Mr. Youderian asks industry experts to share their insight about many of the issues surrounding ecommerce.
The guests share valuable information and strategies for creating an ecommerce store and then growing it.
They also share information about branding, store operations, financing, selling stores, buying stores, and much more.
The EcommerceFuel podcast is a powerful resource.
3. The Fizzle Show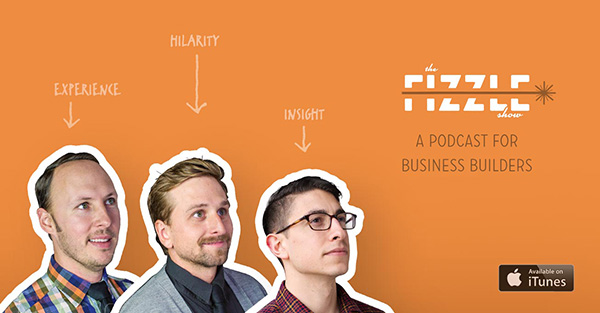 Started by three friends, The Fizzle Show is a podcast that is both insightful and entertaining.
Corbett Barr, Caleb Wojcik, and Chase Reeves are the founding friends and their podcast is a great blend of actionable business advice, humor, and inspiration.
For anyone who is just getting started as an ecommerce entrepreneur, or anyone who is trying to grow a business that is meaningful and also generates revenue, The Fizzle Show is an awesome choice.
Worth Reading: Typical Ecommerce Start-up Errors Made By Entrepreneurs
4. Build My Online Store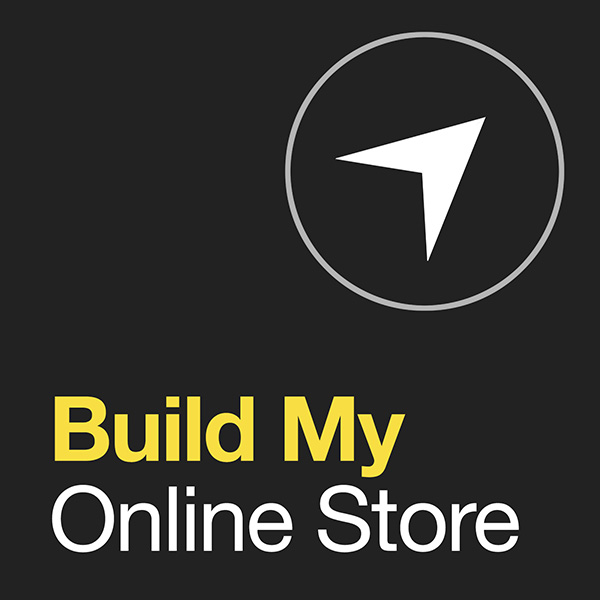 Founder of Baller Leather, Terry Lin is a fellow ecommerce entrepreneur with over 100 podcasts on his Build My Online Store show.
Mr. Lin documented his ecommerce project on his blog, and his podcasts help people learn how to build their first online businesses.
Build My Online Store is a good podcast for any ecommerce entrepreneur, no matter what stage of business the are in. His podcast has valuable information for everyone, covering all stages from startup to growth of an ecommerce business.
Related: WooCommerce Vs Shopify Vs BigCommerce – Best Ecommerce Platform
5. Ecommerce Evolution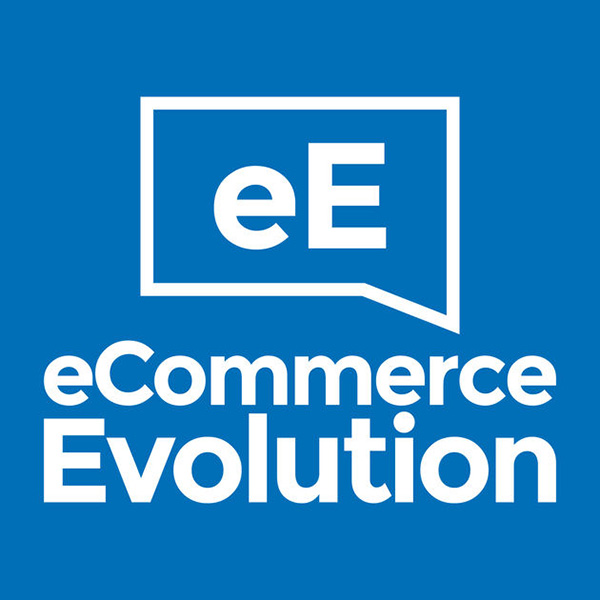 Hosted by Brett Curry, ecommerce Evolution is a podcast that is focused on teaching its listeners how to build strong ecommerce businesses both now and in the future.
Brett has guest merchants, experts, and vendors join the show to offer insight and wisdom into the ecommerce industry.
Useful Post: How Ecommerce Agencies Are Increasing Their Customer Lifetime Value
6. Small Business Big Marketing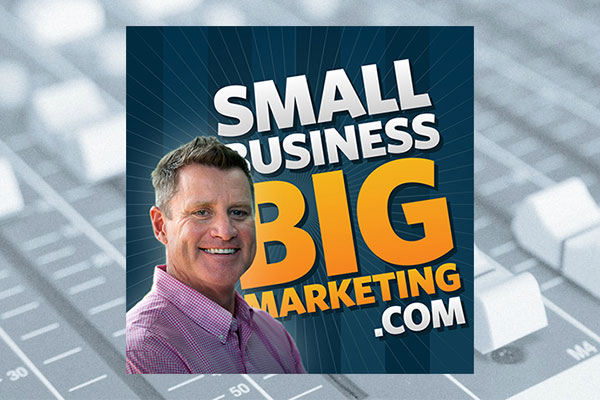 Hosted by Tim Reid, Small Business Big Marketing is a podcast dedicated to helping business owners create and execute marketing strategies that work, without costing a fortune.
His show features interviews with successful entrepreneurs and marketing tips and tricks for success.
Small Business Big Marketing is a podcast that is designed to add value to any entrepreneur who tunes in.
It is one of the more popular podcasts about ecommerce around.
7. Forever Jobless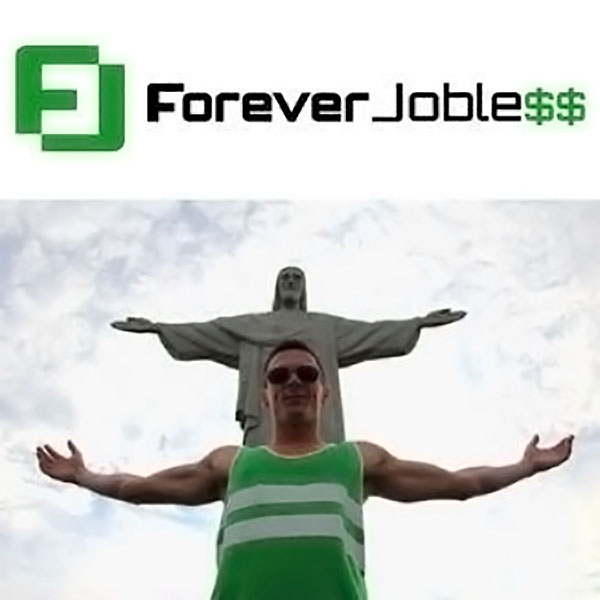 The Forever Jobless podcast actually started as a blog. The host, Billy Murphy, began as a blogger who wrote about entrepreneur life.
Requests from his audience sent him into the podcast arena where he now shares even more wisdom about his business endeavors.
While he does conduct interviews from time to time, one of the components of his podcasts that people love is that most of his time is spent discussing concepts directly with his audience.
Doing so sets him apart from most other podcasters.
8. EcommercePulse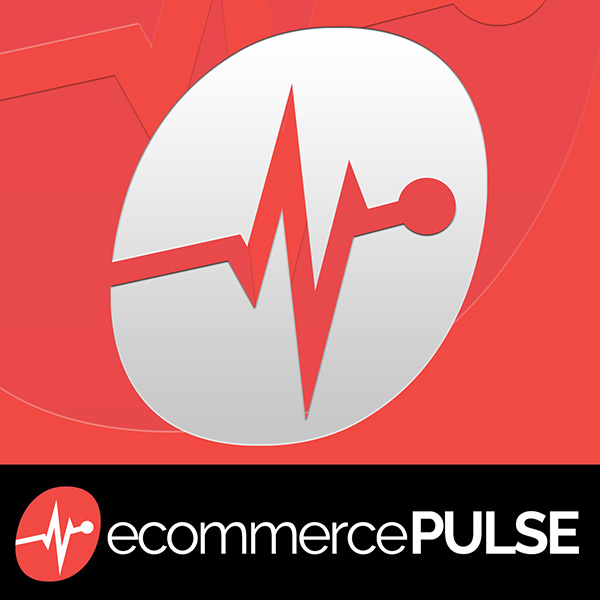 Next in the series of best ecommerce podcasts is Ecommerce Pulse.
Leighton Taylor is a fellow ecommerce entrepreneur and web designer who hosts the EcommercePulse Podcast.
For people who are just starting out, this is a great podcast because Leighton focuses on keeping things practical and easily understood.
The EcommercePulse podcast offers insight on a wide array of topics, such as finding your business idea, building a webstore, choosing the best shopping cart, building traffic to your page, and automation. For all things business, this practical podcast is good.
9. Side Hustle School

You can not drop Side Hustle from the list of best podcasts for ecommerce.
The Side Hustle School podcast is awesome for ecommerce entrepreneurs who are excited to learn a lot, but are short on time.
Each episode, hosted by Chris Guillebeau, tells the story of a successful entrepreneur in less than 10 minutes.
Chris tells stories about successful entrepreneurs who built their side hustle business while working full-time. For anyone who is interested in developing an extra side income or who wants to start a business while maintaining the security of their full-time job, this podcast is for you.
Seven days a week you can tune in to learn great information in less than 10 minutes.
10. Shopify Masters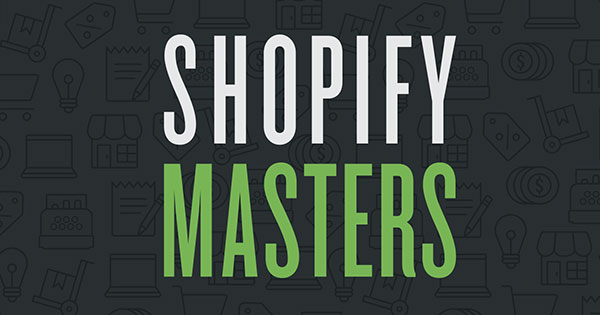 If you want to learn all about running a business from an ecommerce brand, Shopify Masters is a great podcast for you. This podcast, run by Shopify, provides insight and strategic advice about ecommerce marketing.
The host conducts interviews of different Shopify merchants or entrepreneurs to teach business building and how to achieve success.
Useful Post: Best Shopify Apps
11. Entrepreneur On Fire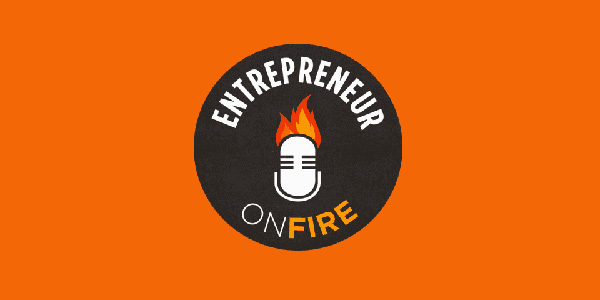 The Entrepreneur on Fire podcast is hosted by John Lee Dumas and airs seven days a week. The EOFire podcast has been around long enough to have produced hundreds of podcasts.
For ecommerce entrepreneurs who want to receive motivation and inspiration every day, will benefit you.
John Lee Dumas hosts a successful entrepreneur every day who shares their business and the journey it took to get where they are today.
Not only is this podcast inspirational, there are so many already recorded, there is a seemingly endless supply of inspiration.
Worth Reading: Why Your Ecommerce Business Needs a Mobile App
12. Ecommerce Influence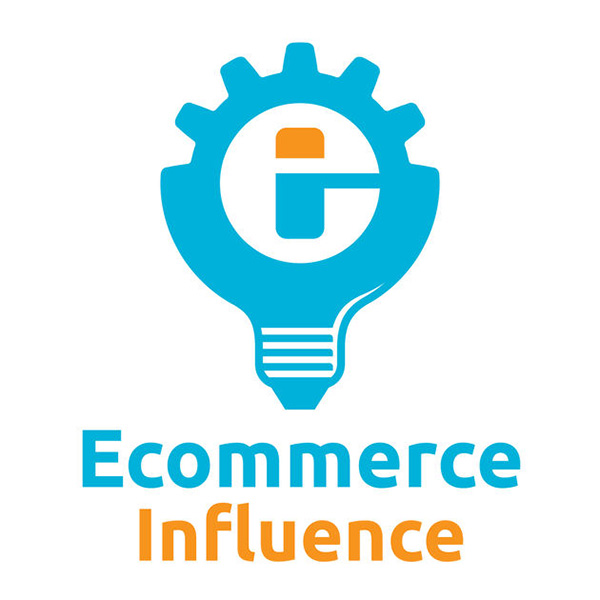 Chad Vanags and Austin Brawner are considered ecommerce marketing experts.
They started the Ecommerce Influence podcast to reach ecommerce business owners and marketing executives who are looking for ways to master branding and ecommerce marketing.
This blog is geared toward people in management and leadership positions.
Consider Reading: Creative Content Marketing Examples You'd Want To Steal
13. Mixergy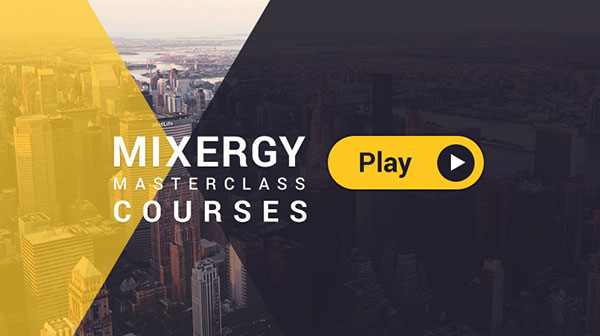 If you are looking to hear from big names in the online business world, the Mixergy podcast is a good option.
Andrew Warner is the host of the podcast and brings experience in taking an internet business from nothing to generating $30 million in revenue per year.
After he found internet business success, he wanted to help others learn how to do the same, and that is how Mixergy started.
While the podcast is newer, the value and impact of the podcasts that have already aired is worth the time.
If you want to hear ecommerce entrepreneur advice from big names like Neil Patel, Tim Ferriss, Noah Kagan, Pat Flynn, and Tony Hsieh, check out Mixergy.
14. Smart Passive Income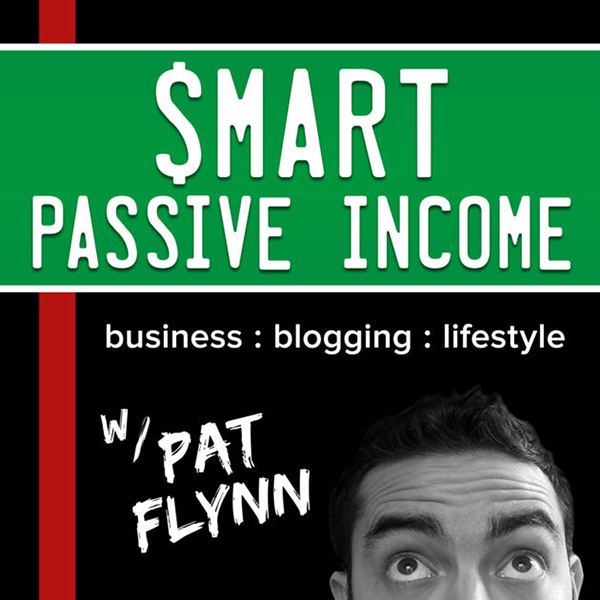 Speaking of Pat Flynn, guest speaker on Mixergy, The Smart Passive Income podcast is hosted by him.
While Pat doesn't exclusively focus on selling products online, he does have incredible knowledge about marketing online businesses and staying a step ahead of the curve, valuable information for ecommerce entrepreneurs.
The Smart Passive Income podcast covers topics like social media marketing, automation, SEO, building authority, gaining the trust of consumers, and marketing strategies.
The wisdom that Pat shares is beneficial for all entrepreneurs.
15. Ecommerce Momentum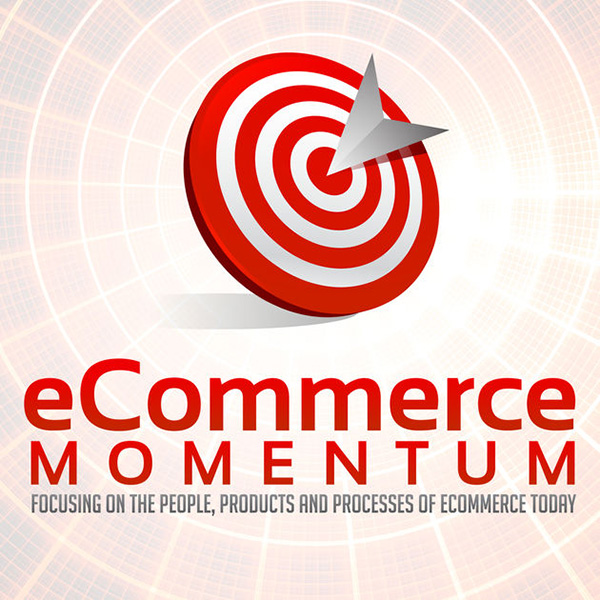 Stephen Peterson is host of the Ecommerce Momentum podcast, with experience as an online seller on Amazon, Etsy and eBay.
His podcast is a mix of him sharing his own lessons in business startup, and having guest speakers who share their experiences with ecommerce.
For ecommerce entrepreneurs at any stage of their business, the Ecommerce Momentum podcast offers actionable insight.
Now It's Your Turn
So these are some of the top ecommerce podcasts.
I'm sure you've enjoyed the list. You can download the one you like. All are great ecommerce resources.

Author: Christy Bohrer
Christy Bohrer is a multi-topic blogger, with a passion for all things marketing and social media. She is a wife, mother, and entrepreneur. In her spare time, she enjoys traveling, language, music, writing, and unicorns. Christy is a lifetime learner, and loves to spend time attending classes, webinars, and summits.