If you're just getting into the online space and trying to roll out a new site, you'll quickly realize that you won't have all the time you need to manage each activity that's required to bring it to life.
From setting up to design, developing the site, creating content that will be posted based on your schedule and implementing your content and marketing strategy – everything can be overwhelming.
The good news is that there are tools available to take off some of the weight from all the work you have to do, especially around your content strategy.
One of the most important tools you'll need to have is a keyword research or SEO (search engine optimization) software that'll guide you on keyword research so you know where your site is going and how to align and shape your content.
A keyword research tool is one of the most effective ways of getting the best keywords to target for your niche whether they're negative keywords or long-tail search terms.
These tools are available for free or you can pay a premium to use their advanced and extra features.
Ubersuggest offers both free and premium versions so you can find the best keywords based on search volumes, industry, country, and learn more about your competitors while boosting your search engine ranking.
What Is Ubersuggest And How Does It Work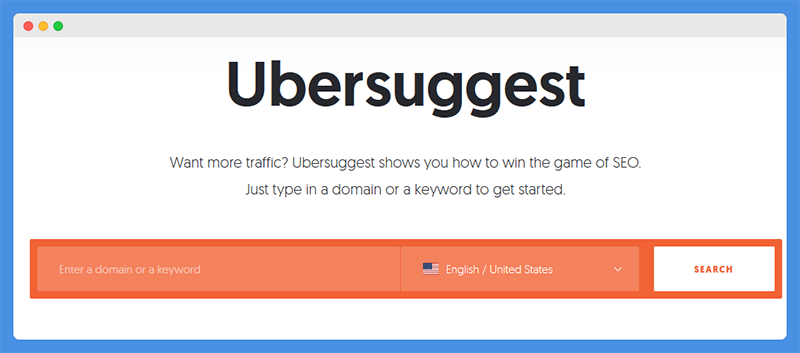 Ubersuggest is a keyword research tool that helps you generate related keywords based on a particular "seed" keyword and evaluate its competitiveness.
Whenever you type the keyword in the software, it harvests and brings up a list of keywords based on the search term from search engines and data sources.
This way, you accelerate your research process and get valuable insights you wouldn't ordinarily have access to so you can uncover search terms that you can easily rank for and that would bring a positive return on investment to your site.
If you're used to using the Google Keyword Planner for your SEO and keyword research needs, Ubersuggest goes further to offer the keywords you won't find through the Google Keyword Planner.
Besides web searches, it also lets you search for images, news, YouTube, shopping, and other categories.
What was once a barebones "autocomplete tool" was picked up, refreshed, and made more visual and useful for users, showing details such as keyword difficulty, CPC data, excellent SERP (search engine results pages) analysis, search volumes, and paid difficulty among other comprehensive data.
There's a lot more that it can do for you, which makes it a solid suite of tools, especially if you're just starting out.
However, there are rival keyword research and SEO tools that outdo Ubersuggest in features, even though it trumps them on value, so we're going to look at 10 of the best Ubersuggest alternatives and competitors available on the market right now.
Check Out: Best SEO Tools For Ecommerce
Best Ubersuggest Alternatives & Competitors [Free & Paid]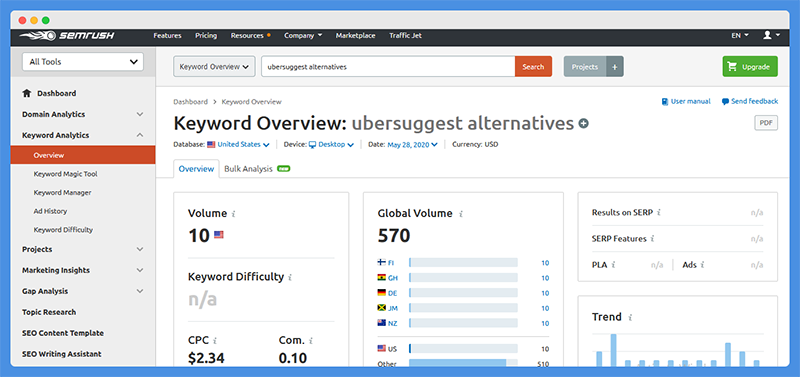 As one of the most popular SEO and keyword research tools on the market, SEMrush has come a long way with over a decade of experience in the game.
It moved from its humble beginnings as a PPC keyword research tool to being a full suite SEO software.
Our Pick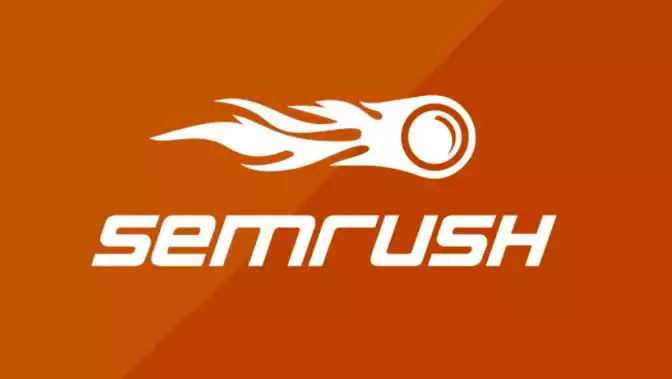 We earn a commission when you click this link and make a purchase.
Currently, SEMrush offers a ton of helpful features like the standard search volume, CPC, traffic and backlink analytics, on-page SEO analysis, rank tracking, and SEO site audits plus a whole lot more.
At the moment, we may say it's second to Ahrefs, which is a quality, comprehensive suite of SEO and keyword research features, and they're very similar in their offerings, including pricing.
However, they differ in their user experience, because its features are harder to find and use as you'll need to dig deeper to find exactly what you're looking for.
It does stand out compared to Ubersuggest as a very strong contender and competitor because unlike Ubersuggest, SEMrush offers features similar to Ahrefs, and is a great all-in-one tool.
This is probably why many affiliate marketers and SEOs swear by it.
Over time, SEMrush has improved its interface so you can see the metrics that matter such as trends, volume, and SERP features.
It also shows difficulty, though it provides PPC and organic keyword difficulty metrics on one page, which can be annoying, especially if you're a newbie and you don't understand the difference between the two.
In terms of keyword suggestions, SEMrush doesn't disappoint because it generates more than enough data that gives you plenty of scope to work with and filter through to find the important stuff.
It also allows you to evaluate the difficulty of ranking a keyword, filter keywords using search volume, word count, and keyword difficulty among other toggles.
Plus, there's the filter by SERP features that lets you root out keywords with no/zero SERP features so you can rank for them.
One of its popular features is the Keyword Magic tool that shows all the metrics you need in one place.
The free version allows you to perform up to 10 requests daily and see phrase/exact/broad match keywords, related keywords, and questions on those keywords.
SEMrush is a good option for people looking for a reliable Ubersuggest free alternative.
It's a leading competitive research service that also lets you spy on your competitors' PPC and SEO strategies, perform backlink analysis, discover new competitors, get long-tail keywords, set comparisons, and much more, but it has a steep learning curve and higher pricing structure compared to Ubersuggest.
Check Out: SEMrush Review
Our Pick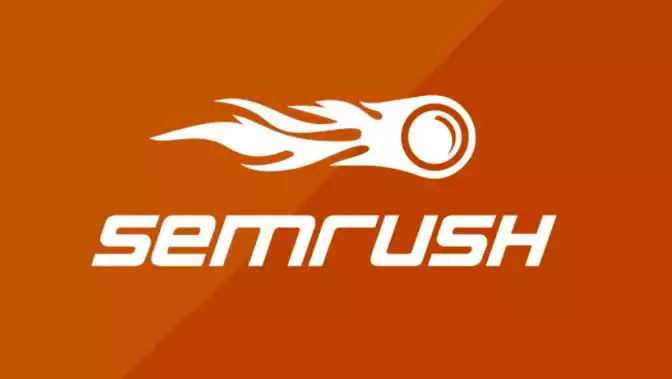 We earn a commission when you click this link and make a purchase.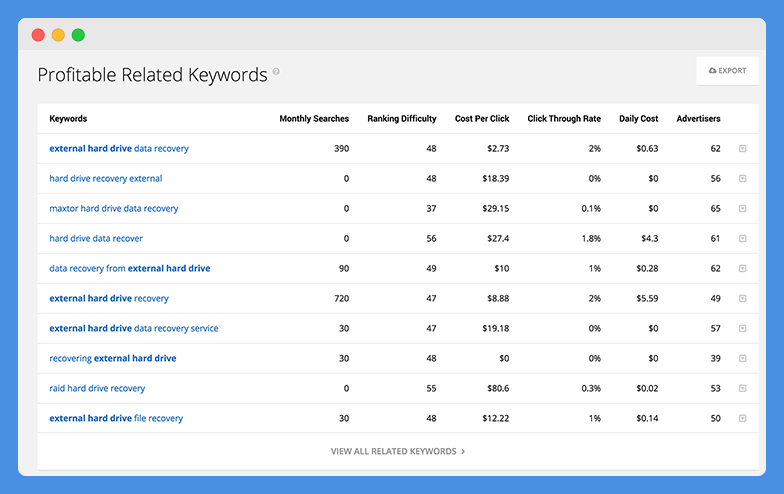 SpyFu is a solid Ubersuggest alternative.
This competitive intelligence tool taps into your competitors' keyword strategies and offers deep insights to help online marketers improve their search rankings and gain valuable information into their SEO and PPC efforts.
You can try it out for free without signing in or registering an account, and delve into the competition's most profitable keywords and ads to help you learn from them.
Once you're on the site, type your competitor's website or the URL of the site you're researching and SpyFu will quickly show you the results.
For multiple site checks though, you'll have to sign up and log in to view the results.
SpyFu allows you to see how your competitors' sites or your site fairs on rankings based on specific keywords and also gives you a comparison of your own site against others in your niche or industry.
It offers a wide range of useful features such as SEO and PPC research that shows data like competitor analysis, backlinks, rank tracking, PPC keyword research and suggestions, ad history and domain comparison, keyword research that includes keyword grouping and a backlink checker.
Extras include SEO reports, SERP checker, keyword rank checker, and domain overview.
SpyFu is a good alternative to Ubersuggest because you can use it for free like the latter, and still get useful and valuable data to give some pointers to your research.
It's also competitively priced though Ubersuggest offers more value at its current price point, but SpyFu offers a 30-day money-back guarantee and is cheaper than most competitive intelligence tools.
While SpyFu may not get you data that's always accurate, and its user interface may sometimes overwhelm you, it's still a reliable tool that won't break the bank.
Explore: Spyfu Review
SpyFu - The Best SEO & PPC Tool
SpyFu reveals the marketing formula of your competitors. Search for any domain on internet, track rankings, keywords, ad variation and more. Make better marketing decisions with SpyFu.

We earn a commission if you click this link and make a purchase at no additional cost to you.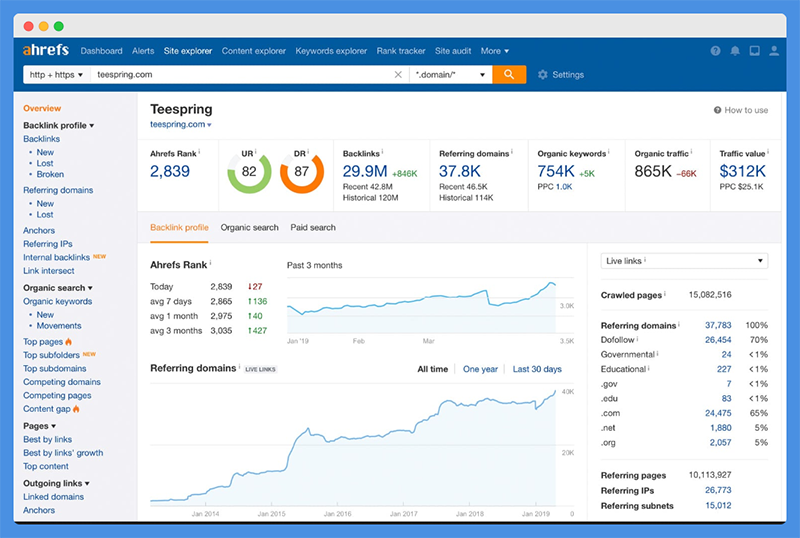 Ahrefs is another great alternative Ubersuggest has.
Ahrefs is perhaps the most comprehensive keyword research and SEO tool of them all, if not the best there is.
Despite being on the pricier side, it offers best-in-class tools to help you make smarter keyword decisions and its strong ROI makes it a tool well worth investing in.
The software is famous for its backlink analysis, but it also shows you the keyword difficulty and the exact number of backlinks your site needs to rank on page one of Google.
Its Keywords Explorer tool in particular offers in-depth keyword data with a breakdown of details like search volume and the usual metrics, but also first-page competition and the number of searchers that click on a specific result.
There's a lot more that it offers, which we may not be able to cover in this roundup, but some of them include site auditing, rank tracking, SERP analysis (where it slaps the competition), and content marketing tools.
You can also find low competition keywords, and enjoy digging through the data without being overwhelmed thanks to the positive user experience.
If you take your SEO seriously, Ahrefs is the way to go, but you better have the budget for it.
Check Out: Spyfu Vs Moz Pro Vs SEMrush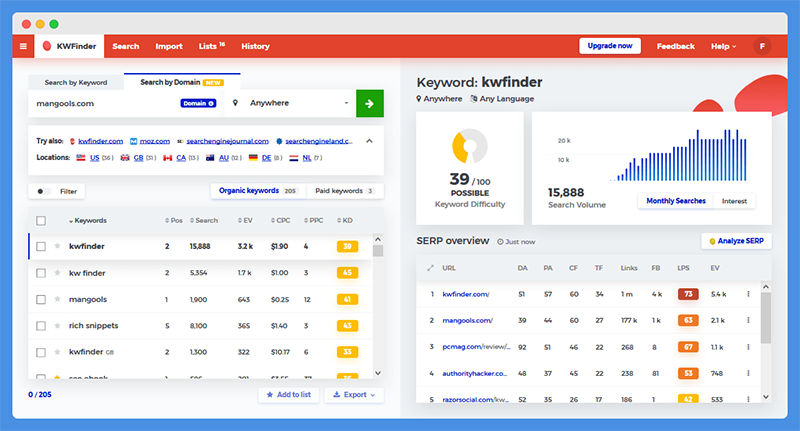 KW Finder by Mangools is part of the different tools it offers, unlike the typical SEO software suites that offer all-in-one platforms complete with keyword research and SEO tools.
Mangools integrates all these features such that if you want to perform keyword research for a particular site, you'll open up the KW Finder tool for that.
However, the KW Finder doesn't check a site's backlinks, so you'll need a different tool for that altogether, which means you'll do a bit of back and forth or start the process over again, which isn't your ideal kind of setup.
That said, it has a well-designed interface, and its tools are solid though not comparable to others on this list, making it a worthy alternative or competitor to Ubersuggest.
You can't filter for multiple things like language or rating, URL, and link type, because it offers basic filters.
However, the tradeoff is in its pricing, which offers better value especially from its basic plan that's priced similar to Ubersuggest so it works best for users on a tight budget seeking access to premium quality tools.
Also Read: Best KWFinder Alternatives
Mangools - Now Make SEO Simple
See SERP for any location, track your rankings, find backlinks, gauge competitor website & more. Use Mangools to simplify your search engine optimization.

We earn a commission when you click this link and make a purchase.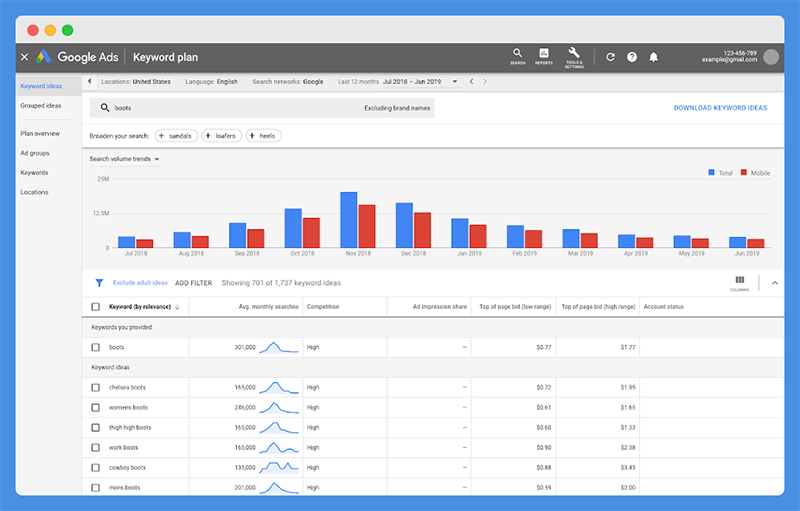 Google has its own keyword tools in the free Keyword Planner, which lets you tap into the search engine's database and get legit data.
One of its powerful features is the Top of page bid that shows you how much advertisers bid on a particular keyword, so you can gauge the commercial intent of the searchers.
It offers the most reliable data because it comes straight from Google, but it's still tricky to use it for SEO being part of the Google Ads platform.
That said, because it's designed for Google Ads, using it for SEO can be tricky.
Originally, GKP was designed as a PPC research tool, and not a keyword tool, but if you enter a search term into the tool, it'll generate related keywords, CPC values (top of page ad), average monthly searches, and low/medium/high competition.
Its keyword competition data isn't reliable if you're building your website, but it does offer a faster and easier way of generating related keywords for your site.
Also Read: iSpionage Vs Spyfu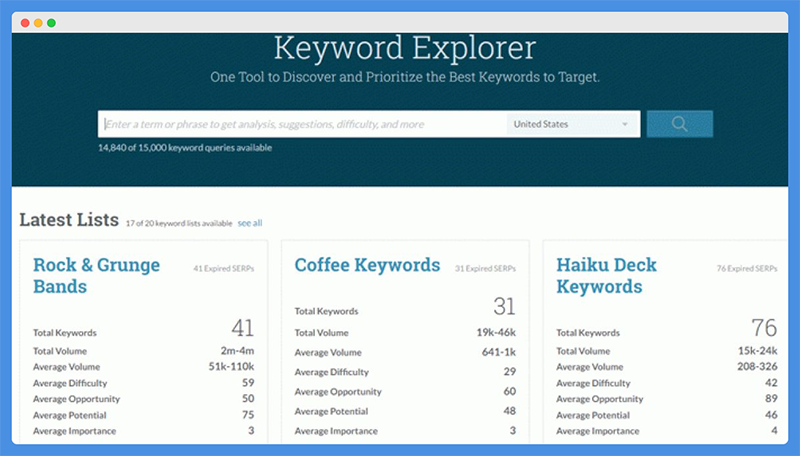 Right off the bat, Moz Keyword Explorer allows you to search for keywords for free, but you have to sign up to use it and you get a maximum of 10 free keyword queries per month.
You can search for keywords by entering them in the search bar on the Moz Keyword Explorer homepage, or type the URL of the site you want to perform keyword research on.
It finds lateral keyword ideas that'll help generate the most traffic and closely related keywords, but this smart tool also gives more suggestions out-of-the-box that you may not find elsewhere.
Its organic CTR and priority features tell you the number of clicks your target keyword may return or you can expect if you get to the top ten SERPs list, plus the search volume and difficulty.
This way, you know whether to target that keyword or not.
Data is presented in a clean and well laid out interface that's visually appealing and modern so you can quickly figure it out without getting overwhelmed by it.
However, you need to pay for the whole suite of tools if you want to use the Keyword Explorer, and having been around since 2004, they've not kept up with other leading tools on this list like SEMRush and Ahrefs, which are far more advanced than Moz.
Interesting Post: SEMrush Vs Moz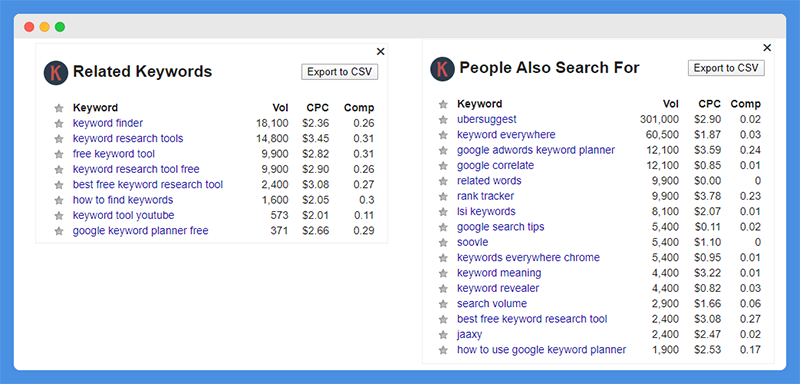 This is a freemium Chrome extension and Firefox add-on that shows you search volume and other metrics anywhere you go online.
The keyword research tool shows the data you need on top of websites, thus eliminating the need to copy the keywords and paste them into a tool to search for them.
Among its popular features is the People Also Search For tool, which gives you keywords relating to what you're searching for in Google search results.
This way you get to see keywords that your audience looks for when they're not looking for your brand or products/service offerings, and that still gets a decent amount of searches monthly.
It's simple and easy to install on your Chrome or Firefox browser and you get to see some extra data via the Google API making it instantly accessible for you without having to sign in anywhere.
If you want an overview of the keywords that relate to your search term at a glance, Keywords Everywhere will give you that, plus approximate CPC data, search volumes, and competition scores.
With the free version, you can see YouTube insights and tags (without volume data), analyze URLs to get keywords in their content and keyword density, related keywords on Google and Bing.
The paid version offers all this but adds accuracy, and support for more than 15 sites besides letting you import keywords to see the accurate data.
Explore: Best Keywords Everywhere Alternatives
Unlike the Moz Keyword Explorer tool, Moz Pro relies on page authority and domain authority SEO metrics to deliver insights on keyword ranking, link equity, page optimization reports, and other useful information.
Some of its popular features include keyword research that helps you find and prioritize the best terms to target, link profile analysis to evaluate the most important web links, global rank tracking for 200+ countries segmented by keyword label, campaign, and location.
It also crawls your site to identify SEO fixes that'll propel your site to higher levels, reporting and page optimization to help speed up your content efforts while improving your impact on site traffic.
Moz Pro is a good alternative and competitor to Ubersuggest, but it also has a steep learning curve, which can put off newbies as it takes some time to master some or all of its tools.
The pricing structure is also pretty high similar to Ahrefs, but it's still a great SEO tool. A 30-day free trial is included but you need to sign up to access the full suite of SEO tools, personalized onboarding, and 24/7 online support.
Interesting Post: Ecommerce SEO Mistakes You Cannot Simply Overlook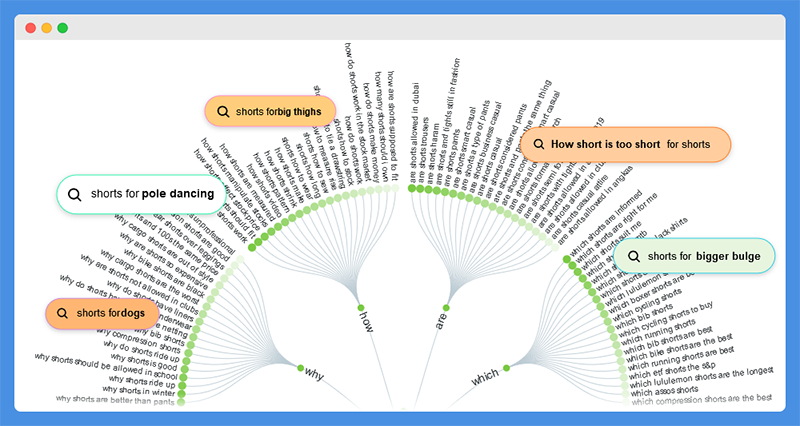 Many of the keyword research tools here have an almost similar setting with a search bar where you type a keyword or URL to check for SEO data or related keywords.
Answer The Public takes a different approach, first from the design of the site to how it displays the data it pulls from different sources in a simple but valuable manner based on Google's Autocomplete feature.
The free tool takes the term you're searching for, applies some modifiers like comparisons, prepositions, and alphabetical a-z autocomplete together with the seed keyword to generate related searches or questions.
It then displays the data in a visual format though it's not as easy to read as you would a list of keywords displayed row by row.
Thankfully though, you can download it in a CSV file, put the same data into a table, and use it – though it doesn't give you filtering options so you'll have to do that manually.
Answer The Public gives you instant raw search insights straight from the searchers' mind so you can discover an untapped goldmine of content ideas picked from search engines.
This way, you meet your customers where they're at by creating relevant content that'll drive more traffic and engagement, stay updated on trends and search behavior, uncover hidden niches, and save time.
You'll also make better business-building decisions and streamline content production without manually sifting through keywords to get ideas.
Check Out: The Ultimate Guide To eCommerce SEO – Part 1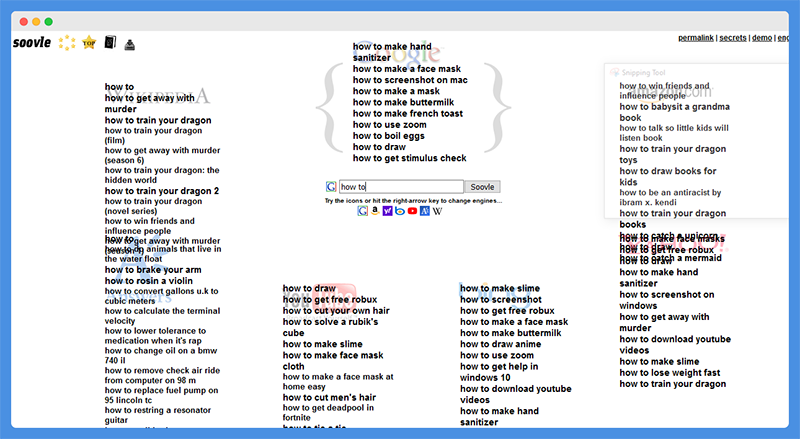 If you've used the Autocomplete tool in Google to generate keywords, then you'll quickly figure out how to use Soovle because it works in the same way.
The free tool offers autocomplete keyword suggestions from a myriad of platforms like Google, YouTube, Bing, Yahoo, Amazon, and Wikipedia to help you boost search volume.
The default source is Google, but you can choose any other source by clicking on its icon on the homepage, and type your seed keyword.
You can find some suggestions that'll be good for your blog or site and check other sources to see what they bring up because the results keep changing.
Experiment with various keywords and look at the results per source to see whether there are some keywords you can use.
Soovle is efficient, fast and can point you towards some untapped keywords your competition doesn't know about, and you can save them using the drag and drop "Saved Suggestions" feature and download them to a CSV file to review later on.
Check Out: The Ultimate Guide To eCommerce SEO – Part 2
Wrapping Up
When it comes to keyword research, it's best to experiment with any of these 10 Ubersuggest alternatives and competitors rather than guessing and hoping for the best.
This will ensure you pick the right keywords for your site, guide your content marketing strategy, and increase search engine rankings to get you closer to your goals.
This is why we recommend SEMrush.
Not only is it a powerful and leading SEO and keyword research tool, but it's guaranteed to help you gain a deeper understanding of keyword and search terms, plus PPC strategies that'll help you with your SERP rankings as it unravels the most profitable keywords for your site.
It's mostly known for its advertising data, which also helps with keyword research because you're not only searching for popular keywords but also profitable ones so SEMrush helps break them in competitive niches.
You'll also get to see the keywords your competitor is paying for along with the ads they use for those keywords so that you rank better because your SERP click-through rate will go higher and you'll get more site visitors in the process.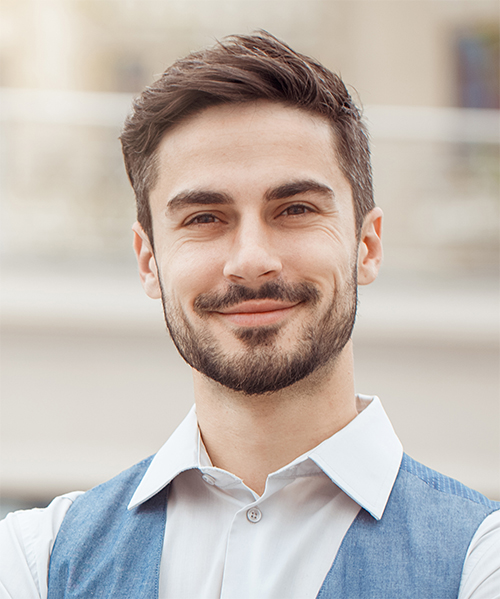 Author: Scott Macarthur
Scott L. Macarthur is a marketing consultant and an online author. He is mostly engaged in providing his expertise to startups and SMBs. He is also an author on TheNextWeb.